Its always appropriate to point out just how hard it is to put a stake through the heart of a vampire.  A few more stories to piss them off this time around.  Portugal and Indonesia came out against development of nuclear while attempts to indemnify western companies from accident damages ran into opposition in India. The nuclear waste issue around the world hit the news with attempts in Germany to push ahead with Gorleben. A new dump in UK was blocked, while legislation in Russia enraged environmentalists.  The UK situation is now coming to a head as coming elections may lead to a complete standoff with no party being able to have the power to advance any nuclear development.  It looks like Hillary Clinton is behind the push construct nuclear reactors in of all places Chile!  With her husband being caught up in the Kazakhstan uranium scandal wouldn't be just like Bill to call for a nuke in Haiti too!  There continues to be a buzz about the dramatic increase in cancers in Iraq, the story I'm posting this week has a gruesome picture of deformed children.  Considering its the 7th anniversary of the Iraqi Invasion there's even a followup story on the infamous missing Niger uranium story that helped launch the war. Westinghouse is considering investing money in a reactor
The battle grounds in the US continue in many directions.  Yucca's closure appears to be a rallying cry for the nuclear industry and republicans with the call now for the facility to be reopened with Obama ouster.  New York's AG has come out against relicensing Indian Point, while more the cooling tower battle in New Jersey is in a deadlock.TVA has postponed making a decision about finishing construction on its Bellefonte facility in the state of Alabama. A businessWeek article said that slow nationwide energy demand will play a major role in slowing down nuclear development as reactors planned for 2017 will not likely go online until 2020.
TN's Alexander started pushing his trillion dollar nuclear funding bill, the Alliance for Nuclear Accountability released a nuclear weapons report card for the Obama Admin, the Illinois Senate passed a bill that would remove a nuclear moratorium,  there is uranium legislation in Colorado and several other western states.  Exelon settled on over $1 million from Tritium leaks at its facilities in Illinois, while tritium at the Vermont Yankee appears to be heading towards the nearby river.  A number of commentaries this week of interest include several focused on Vermont by Harvey Wasserman and Helen Caldicott.
There is still a large number of pro-nuclear commentaries across the country, but the news continues to cool off.
---
Top Nuclear Stories Index
---
Nuclear Reactor News
Chile's Next Big Threat: Nuclear Energy In An Earthquake-Torn Country
"There is one thing for certain about Chile: the ground shakes and will continue to shake. Not only is the country located precariously on thePacific Ring of Fire with numerous volcanoes causing quakes and eruptions, but it is, as we know, also shaken by violent earthquakes and hit by tidal waves. And this is an inescapable reality that we must be ready to confront.
No country with nuclear plants has undergone an earthquake of the magnitude experienced by Chile's central south, which reached 8.8 on the Richter scale. On July 16th 2007, Japan suffered an earthquake of 6.8 degrees. As a result of the quake the Kashiwazaki-Kariwa plant, the largest in the world, with seven nuclear reactors supplying 12 per cent of Tokyo´s electricity, suffered total breakdown. And the collapse of the plant left numerous other problems in its wake, the worst being the spilling 1,200 liters of radioactive fluids into the sea, resulting in of contaminated water. There were also gas leaks of radioactive cobalt-60, and to make matters worse, hundreds of barrels with radioactive material fell from their storage places, some losing their seals and spilling part of their content. Furthermore, various evacuation pipes became disconnected, allowing toxic elements to escape. All this has been confirmed by Japan's own authorities."
NY AG opposes Entergy Indian Point reactor renewal | Reuters
"* Objections over plant's accident mitigation analysis
* Cuomo says plant couldn't be built so close to NYC today
* NRC to hold hearing on contentions later this year
NEW YORK, March 19 (Reuters) – New York Attorney General Andrew Cuomo has filed new objections to renewing the license of Entergy Corp's (ETR.N) Indian Point nuclear power reactors, saying the plant poses too much of a safety risk to the densely populated New York City area.
The continued operation of the 2,045-megawatt plant for an additional 20 years has the potential to affect more people than any other reactor in the country, Cuomo said in his filing last week with the U.S. Nuclear Regulatory Commission, which has been considering renewing the plant's license since 2007."
Associated Press: Owners threaten to shut down New Jersey nuke plant
"Owners of the nation's oldest nuclear power plant are threatening to shut it down rather than build cooling towers mandated by New Jersey environmental regulators.
Exelon Corp. says the $800 million it would cost to build the towers is more than the 40-year-old Oyster Creek Nuclear Generating Station is worth.
But environmentalists say the job could be done for about $200 million.
Earlier this year, the state Environmental Protection Department required the plant to build one or more cooling towers instead of relying on water drawn from the Oyster Creek in Lacey Township to cool the reactor."
Chattanooga Times Free Press | TVA delays decision on Bellefonte future
"Mr. Johnson said TVA will decide by the end of the year whether to finish the old or pursue the new option. When TVA suspended construction at Bellefonte in 1988, the Unit 1 reactor was judged to be nearly 90 percent complete."
BBC News – Indian farmers battle against nuclear plant
"A robust people's movement against a major nuclear power project has built up in a cluster of small villages on India's picturesque Konkan coast. The BBC's Zubair Ahmed reports:
Some 350km (220 miles) from India's commercial capital, Mumbai, lies the village of Madban overlooking the vast expanse of the Arabian Sea.
It is in this village that a 10,000 megawatt nuclear power plant is proposed – and farmers and fishermen, backed by campaigners, are hardening their stance against it.
People from Madban believe the project will cause havoc to the environment and to their livelihoods. "
Steel Guru : Baosteel casts 35 tonnes ingot for nuclear power for the first time
"Recently Baosteel Co Ltd Special Steel Business Unit Steel-making Plant successfully cast a 35 tonnes octagon ingot for the first time while smelting a heat of extremely difficult steel for nuclear power. According to quality inspection various technical indicators all meet the specified requirements.
The steel grade produced this time is the steel for nuclear power, which has very stringent requirement for composition control and the selection of raw material is very rigorous. In order to ensure the successful smelting of this new steel grade, the steel-making plant selected quality raw material and organized professional technical personnel to study the smelting characteristics of this steel grade and carefully devise the smelting process program. Elaborate preparations and precise operations featured the process of furnace purging, dry-out and charging operation."
Georgia EPD will hold public meeting on air permits for Plant Vogtle's new reactors | The Augusta Chronicle
"Georgia's Environmental Protection Division will hold a public meeting in April to discuss draft air quality permits associated with the $14.5 billion addition of two new reactors to Plant Vogtle.
The permits are needed because of air pollution that could be created by the plant's emergency diesel engines, which will be kept at the site in case electrical power is unavailable whenever the nuclear plant is shut down.
"There would be a total of 13 engines, and also diesel fuel storage tanks," said Tom Moorer, the environmental affairs manager for plant operator Southern Nuclear. "The large ones are there to provide emergency power in the event the plant must shut down and offsite power is not available.""
AFP: S.Korea, Turkey sign deal on nuclear power plant

"The state power companies of South Korea and Turkey signed a preliminary deal here Wednesday aimed at building a nuclear power plant in northern Turkey.
Under the deal, the companies will carry out preliminary work and "if a common ground with mutually acceptable conditions emerges, the main agreement between the two governments will be signed", Turkish Prime Minister Recep Tayyip Erdogan said.
The protocol was inked by officials from EUAS of Turkey and Korea Electric Power Corp (KEPCO), which in December won a contract to build four nuclear power plants in the United Arab Emirates as part of an international consortium."
Activists want Yankee shut until tritium leak is repaired: Rutland Herald Online
"Two weeks after lawmakers voted to close Vermont Yankee in 2012, Vermont regulators are being pressed to act sooner — shutting it down immediately — because of leaking tritium that environmental groups say is polluting the environment.
The state Public Service Board is set to open an investigation today sought by the Conservation Law Foundation and the New England Coalition, which say the nuclear power plant in southeastern Vermont should stop operating until the source of the leak — first reported two months ago — is found and fixed."
CERAWEEK-FPL may delay nuclear plants; seek loan guarantee | Reuters
Florida Power & Light is studying a delay in construction of two proposed nuclear reactors in Florida and may reconsider seeking a federal loan guarantee, Moray Dewhurst, vice chairman of the utility's parent FPL Group (FPL.N), said on Thursday.
In January, Juno Beach, Florida-based FPL said it would halt spending on projects in the state representing about $10 billion of investment over the next five years because of a negative regulatory ruling in the utility's rate case.
The company is expected to outline exactly how it will pare its capital program in the second quarter.
"
NJ Terror Suspect Worked at Nuclear Power Plants | NBC Philadelphia
"The South Jersey man who Yemini officials are calling a terrorist with links to al-Qaeda previously worked at three local nuclear power plants.
Sharif Mobley, 26, is being held in a jail in Yemen after he allegedly killed a police guard and seriously injured another during a shootout at a hospital on Monday.
The Buena, N.J. native has also been accused of taking part in several acts of terrorism, Yemini officials say. He also purportedly has ties to the same branch of al-Qaeda who are suspected of attempting to blow up a U.S. airliner on its way to Detroit on Christmas.
As details of Mobley's arrest trickle back to the U.S., more people who knew him are coming forward."
---
Nuclear Health and Safety News
Exposure at nuclear plant may have topped federal limits

"At least one worker contaminated with radioactivity during an accidental release at the Bruce Power nuclear power station last November may have been exposed to amounts that exceed federally accepted regulations, according to a report submitted to Canada's nuclear industry watchdog.
Last month, company officials told a meeting with the Canadian Nuclear Safety Commission (CNSC) that workers who were exposed to alpha radiation in the Nov. 26 incident were only subject to "low doses" of contamination. But in a report Friday, the company says preliminary results show that one worker at the plant may have faced overexposure."
State: VY's tritium making way to river – Brattleboro Reformer
"Contaminated groundwater at Vermont Yankee nuclear power plant in Vernon is making its way into the Connecticut River, stated the Vermont Department of Health in its daily update posted on its Web site on Wednesday.
However, stated the DOH, the tritium in the contaminated groundwater is being diluted by the water in the river "below the lower level of detection."
"The major source of tritium contamination of groundwater — if not the only source — was identified at the advanced off gas pipe tunnel, and the leak stopped on the weekend of Feb. 14," stated the DOH's daily update.
Since that time, water samples taken from the groundwater monitoring well nearest to the off gas tunnel have shown decreasing tritium concentrations and water samples taken from wells further east have shown increasing tritium concentrations, it stated. "
BRAVO's 56th Birthday and its Radioactive Legacy :: Everything Marshall Islands :: http://www.yokwe.net
"Glenn Alcalay, a former Peace Corps volunteer on Utrik in the Marshall Islands, now an adjunct professor of anthropology at Montclair State University in New Jersey, has studied the impact of U.S. Cold War nuclear testing in the Marshall Islands. In the following article, he relates the story of the BRAVO H-bomb test and its aftermath:
John Anjain, then-mayor of Rongelap Atoll in the Marshall Islands, told me in 1981 how a man working with the Atomic Energy Commission in February 1954 stuck out the tip of his index finger – about a half-inch – and said, "John, your life is about that long."
When asked what he meant, the AEC man explained that they were about to explode a big bomb at Bikini. John inquired why they were not evacuating the people of Rongelap [130 miles away] beforehand as they had done for a series of A-bomb tests at Bikini in 1946, and was told that "they had not gotten word from Washington to evacuate the people." "
Judge denies sick woman's motion for speedy trial – Spokesman.com –
"A judge today denied a sick woman's motion for an expedited trial in the long-running Hanford downwinders lawsuits.
U.S. District Court Judge William F. Nielsen said he sympathized with plaintiff Deborah Clark, who has late-stage thyroid cancer, but felt it wasn't appropriate to take her case out of sequence.
But Nielsen approved attorney Richard Eymann's motion to take a preservation deposition of Clark's 87-year-old mother, Betty Hiatt, over defense objections. Hiatt is expected to provide additional information about Clark's milk diet as a baby and young child. "
Depleted and enriched uranium affect DNA in different ways. Environmental Health News
"Radiation is not uranium's only health concern, say researchers who report the less radioactive form of the metal can also damage DNA, but in a different way that could also lead to cancer.
Meticulous research identifies for the first time how two main types of uranium enriched and depleted damage a cell's DNA by different methods. The manner either by radiation or by its chemical properties as a metal depends upon whether the uranium is processed or depleted.
This study shows that both types of uranium may carry a health risk because they both affect DNA in ways that can lead to cancer.
Why does it matter? Regulatory agencies determine safe uranium exposure based on the metal's radioactive effects. Currently, safe exposure levels for workers and military personnel are based on enriched uranium – which is the more radioactive form and is considered to have a higher cancer risk than depleted uranium. Uranium exposure has been shown to affect bone, kidney, liver, brain, lung, intestine and the reproductive system.
Yet, many people are exposed at work or through military activities to the less radioactive, depleted form. They may not be adequately protected based on current methods that evaluate uranium's health risks."
Employee blamed for radiation contamination | The Augusta Chronicle
"A Savannah River National Laboratory technician's failure to adequately monitor her gloved hands was the cause of a January incident in which her clothing and skin were contaminated with radiation.
The employee was testing vials of plutonium samples when a radiation control officer detected radiation on a hood where the employee was working, according to a Defense Nuclear Facilities Safety Board report.
The officer then examined the technician and found alpha contamination on the abdomen, lapel and right arm of her lab coat. "When the technician was sent to the decontamination room, additional contamination was found on her personal clothing and on her skin in the vicinity of the lapel," the report said."
Nine years in, sick nuke workers still fighting for benefits « Iowa Independent
"Reform of troubled federal program awaits another in a long line of GAO studies
On Oct. 30, 2009, the nation observed the first Cold War Patriots National Day of Remembrance, dedicated to those who served their country working in jobs relating to the nuclear weapons program.
While the U.S. Senate resolution for the National Day of Remembrance was approved by unanimous consent, a bill addressing problems in the federal program designed to help nuclear workers with what they say they need most — medical benefits and compensation for illnesses that were caused by on-the-job exposures to radiation and toxic substances — remains stuck in a Senate committee awaiting another in a long list of studies from the Government Accountability Office detailing its shortcomings."
Springfield hospital's radiation problems raise questions – Columbia Missourian
"Questions of who oversees radiation therapy professionals have arisen after scores of cancer patients were exposed to dangerous radiation levels over a five-year period at a Springfield hospital.
The Springfield News-Leader reported that the two national boards responsible for certifying medical physicists don't revoke certifications after accidents like the one at CoxHealth, which affected 76 patients.
The boards' officials said state licensing officials have the responsibility in these kinds of scenarios. But Missouri doesn't license medical physicists or anybody else responsible for radiation therapy."
NUMEC – Buried Legacy – Pittsburgh Tribune-Review
"The Cold War is a fading memory and nuclear weapons production in the Alle-Kiski Valley ended decades ago. But the remnants of that production – involving radioactive plutonium – still lie just beneath the surface of 14 acres in Parks, Armstrong County. The site remains uncontained, on top of an abandoned coal mine and close to the Kiskiminetas River.
The Valley News Dispatch has spent a year reviewing thousands of documents – many newly declassified – concerning the site and talking to the people whose lives have been unalterably changed by the defunct company known as NUMEC."
AFP: Russian tycoon wins libel case over radiation murder
Exiled Russian oligarch Boris Berezovsky won £150,000 ($220,000, 165,000 euros) in libel damages on Wednesday over a claim he was linked to the murder of ex-spy Alexander Litvinenko.
A judge in London said there was "no evidence" that Berezovsky — a fierce critic of Russian Prime Minister Vladimir Putin — was behind the poisoning by radiation of Litvinenko in 2006.
Toohey named to NCRP board | Frank Munger's Atomic City Underground | knoxnews.com
"Richard Toohey of Oak Ridge Associated Universities has been confirmed as a member of the board of directors of the National Council on Radiation Protection and Measurements. The NRCP advises the government on radiation protection and related issues. He has been a member of the council since 2006.
In a statement, Toohey said, "As great an honor as it was to be elected to the NCRP, it is even more of an honor to be nominated to the NCRP's board of directors."
Toohey currently is ORAU's acting vice president for university partnerships. He holds a Ph.D. in physics from the University of Cincinnati. In 2008-09, he served as president of the Health Physics Society."
Local tritium leaks cost Exelon $1 million: Herald News :: Local News
"Exelon will pay more than $1 million to resolve three civil complaints stemming from radioactive tritium leaks at the Braidwood, Bryon and Dresden nuclear power plants.
The fine was announced Thursday by Illinois Attorney General Lisa Madigan and the state's attorneys for Will, Grundy and Ogle counties.
Madigan said the fine includes civil penalties totaling $628,000 and $548,000 to fund several supplemental environmental projects in and around the communities where the power plants are located.
"It is imperative that Illinois' nuclear power plants are operated in a manner that does not endanger public health or the environment," Madigan said in a news release. "I appreciate the involvement and assistance of State's Attorneys (James) Glasgow, (John) Roe and (Sheldon) Sobol in reaching these successful settlements." "
---
NRC News
Markey releases report detailing 'radioactive roulette' played by NRC – Woburn, MA – Woburn Advocate
"Rep. Edward J. Markey, D-Mass., Chairman of the Energy and Environment Subcommittee of the Energy and Commerce Committee, today released a staff report entitled Radioactive Roulette: How the Nuclear Regulatory Commission's Cancer Patient Radiation Rules Gamble with Public Health and Safety. The Markey staff report was prepared after reviewing NRC's latest response to an inquiry by Chairman Markey into the NRC's regulations surrounding the treatment of cancer patients with radionuclides as well as other materials.
With the release of this report, I call upon the NRC to immediately reverse its actions and stop gambling with public health and safety – and if it won't, I will introduce legislation that will direct it to do so, said Rep. Markey. In the past, the NRC adopted a see no evil, hear no evil' approach to protecting members of the public from exposure to the radioactive iodine used to treat many cancer patients."
NRC sends team to Ohio Davis-Besse reactor | Reuters
"The U.S. Nuclear Regulatory Commission sent a special inspection team to FirstEnergy Corp's 879-megawatt Davis-Besse nuclear power plant to look into indications of cracks in multiple reactor vessel head nozzles.
The NRC said there was no danger to the public from these cracks since the plant has been shut for scheduled refueling. Before the plant can resume operations, the NRC said it must be satisfied the problem has been addressed.
Earlier this week, FirstEnergy could not say whether the repairs would add to the length of the refueling outage."
morrisdailyherald.com | NRC position needs to be clarified
"I would like to clarify the Nuclear Regulatory Commission's position regarding tritium leaks at nuclear power plants in response to the article entitled "NRC: Tritium Response is to Emotion, not Risk that ran on March 2 in the Morris Daily Herald.
While it is true that in the grand scheme of radiation, tritium is not a significant safety concern, in the area of public perception, it takes on greater significance. The NRC recognizes and acknowledges public concerns about tritium leaks and treats them very seriously."
FR: NRC: Diablo Canyon Spent Fuel
"On March 22, 2004, the U.S. Nuclear Regulatory Commission (NRC) issued NRC Materials License No. SNM-2511 to the Pacific Gas and Electric Company (PG&E) for the Diablo Canyon Independent Spent Fuel Storage Installation (ISFSI), located at the Diablo Canyon Nuclear Power Plant, Unit Nos. 1 and 2 site in San Luis Obispo County, California. The license authorizes PG&E to receive, possess, store, and transfer spent nuclear fuel and associated radioactive materials resulting from the operation of the Diablo Canyon Nuclear Power Plant, Unit Nos. 1 and 2 in an ISFSI at the power plant site for a term of 20 years. The NRC staff published a Notice of Issuance of Environmental Assessment and Finding of No Significant Impact (EA/FONSI) for the approval of the Diablo Canyon ISFSI license in the Federal Register on October 30, 2003 (68 FR 61838), in [[Page 12316]] accordance with the National Environmental Policy Act, and in conformance with the applicable requirements of 10 CFR Part 51. Additionally, the NRC published a supplement to this EA/FONSI on September 10, 2007 (72 FR 51687), in response to the decision of the United States Court of Appeals for the Ninth Circuit in San Luis Obispo Mothers for Peace v. NRC, 493 F.3d 1016 (9th Cir. 2006), and a related addendum to this supplement on November 15, 2007 (72 FR 64252)."
---
Nuclear Fuel Cycle News
Uranium mill owner eyes startup by 2012 | GJSentinel.com
"Energy Fuels Inc.s $150 million uranium mill could be operating in early 2012, perhaps as prices for uranium begin to rise again, Energy Fuels President George Glasier said Saturday.
Uranium is back in favor, Glasier told the Colorado Plateau Section of the Society of Mining, Metallurgy and Exploration Inc.
Energy Fuels' Pi&#241on Ridge mill in the west end of Montrose County is being evaluated by the Colorado Department of Public Health and Environment. Energy Fuels also is looking to establish long-term contracts that will help it to establish the revenue stream needed to gain financing for the mill, Glasier said."
Uranium licenses are upheld by a split federal appeals court | Indian Country Today | Midwest
"Uranium mining, banned on the Navajo Nation, advanced closer to tribal boundaries when the U.S. Tenth Circuit Court of Appeals upheld the Nuclear Regulatory Commission's licensing of in situ leach uranium mining at four sites near Crownpoint and Church Rock in New Mexico.
The split decision by a three-judge panel March 8 also denied a request for review of one of the sites near Church Rock where Hydro Resources, Inc., whose parent company is Uranium Resources Inc., has a joint venture with Itochu, a Tokyo-headquartered transnational, to begin producing an estimated six to nine million pounds of uranium annually from New Mexico.
Eastern Navajo Dine Against Uranium Mining, a Navajo community organization; Southwest Research and Information Center, a nonprofit environmental education organization; and two local ranchers were joined by the Navajo Nation in a friend-of-the-court brief asserting that the Nuclear Regulatory Commission violated atomic energy and environmental laws in granting the license."
How much uranium in water is too much? | HamptonRoads.com | PilotOnline.com
"A study will begin soon to examine whether a uranium deposit in Southside Virginia can be mined safely.
Experts with the National Research Council, an arm of the National Academy of Sciences, start work at a time when issues related to uranium and public health are in flux.
The Environmental Protection Agency is due to release a review of drinking water standards this month. Recent research suggests that even the tiny amounts of uranium permitted in public water supplies may carry health risks. Sorting through the policy and politics will be a challenge."
Shipping bomb-grade uranium to France | knoxnews.com
"There's a pending application before the U.S. Nuclear Regulatory Commission for an export license to ship 160 kilograms of uranium (enriched to 93.5 percent U-235) from the Y-12 nuclear weapons plant in Oak Ridge to France for use as fuel in the research reactor at the Institut Laue-Langevin (ILL) near Grenoble.
According to information from Y-12, it would be the first shipment of highly enriched uranium to France since 1991.
Information about the shipment was reported several days ago on the blog maintained by the International Panel on Fissile Materials, which indicated the fuel needs for the French reactor previously had been provided by Russia."
Canon City Daily Record – Committee to hear testimony on uranium bill Thursday
On Thursday, the House Transportation and Energy Committee will hear testimony on House Bill 1348, the Uranium Processing Accountability Act.
The bill was developed by Colorado Citizens Against ToxicWaste and Environment Colorado. According to those groups, the bill would hold the uranium industry accountable for its own mistakes and ensure Colorado does not subsidize those companies through tax dollars or incentive pollution by saying actions do not have consequences.
The bill would require uranium processors to comply with clean-up orders before new applications are processed, strengthen public oversight of bonding requirements; require processors to inform residents about threats to their water if they have registered wells in close proximity to known groundwater contamination; and require processors to amend their operating license before accepting new sources of "alternate feeds.
Experts spar over uranium mining's hazards, benefits | GoDanRiver
"Experts say uranium mining and milling in Pittsylvania County will lower property values, make it more difficult for farmers to sell their products and greatly increase residents' risks of illnesses and disease caused by living near a uranium mine.
Also, the uranium deposit at Coles Hill northeast of Chatham is not 119-million pounds as mining proponents claim but just 5.5 million pounds, said Paul Robinson, research director at the Southwest Information & Research Center in Albuquerque, N.M.
But another expert, Marita Noon, executive director of the Citizens Alliance for Responsible Energy in New Mexico, says Canada has been mining and milling uranium for years with no ill effects. "
NM congressmen push uranium cleanup bill – KVIA.com El Paso, Las Cruces
"Clean up of more than 130 old uranium mine and mill sites around New Mexico could be fast-tracked under federal legislation introduced by New Mexico's three congressmen.
Reps. Harry Teague, Ben Ray Lujan and Martin Heinrich have proposed legislation that would make funds available under the Surface Mine and Reclamation Act for the remediation of uranium sites.
If the bill passes, it would make more than $14 million available for cleaning up the New Mexico sites."
Freudenthal vetoes nuclear task force bill – KIFI – Idaho Falls, Pocatello, Jackson WY –
"Gov. Dave Freudenthal has vetoed three bills, including one that called for creating a task force to encourage nuclear energy production in the state.
Freudenthal says the nuclear energy bill seemed aimed more at holding meetings and media forums than on real analytical work.
Republican Sen. Eli Bebout of Riverton was a sponsor of the task force bill and says he disagrees with the governor's action.
Freudenthal also vetoed a bill that would have set up a way for citizens to complain if they thought that state government was competing unfairly with the private sector."
The Associated Press: Uranium mining focus of Va. forum
"Opponents of uranium mining in Southside Virginia and the people who want to end a state moratorium on mining the fuel for nuclear power plants have one more difference of opinion: the size of the deposit.
A speaker at a forum Thursday organized by environmentalists said the deposit totals 5.5 million pounds, not the 119 million pounds estimated by Virginia Uranium Inc.
Environmental analyst Paul Robinson said much of the uranium deposit is "too diluted to be reasonably mined" and questioned the need for the uranium the Virginia deposit would produce."
Uranium mining in Navajo community OK'd by appeals court « New Mexico Independent

A federal appeals court this week moved to allow uranium mining operations in Churchrock, a Navajo community just east of Gallup, New Mexico.
The decision by the Federal 10th Circuit Court of Appeals comes at a time of increased financial incentives for uranium mining but also intense opposition from many communities, including the Navajo Nation, which outlawed uranium mining in 2005.
This ruling is a major breakthrough for URI and upholds the NRC [Nuclear Regulatory Commission] license that took us 10 years to obtain and as many to address in supplemental reviews and litigation, Don Ewigleben, President and CEO of Uranium Resources, said in a statement this week.  The ruling also demonstrates that ISR technology, including the restoration process that follows mining activity, is safe and effective.â
The Associated Press: Kazakh court jails nuclear executive for 14 years
The lawyer for a former head of Kazkahstan's state nuclear energy company says his client has been sentenced to 14 years in jail on charges of embezzlement and corruption.
Lawyer Nurlan Bisekeyev said Mukhtar Dzhakishev was sentenced Friday by a court in the capital, Astana.
The verdict is likely to unnerve foreign investors, who view Dzhakishev as a modernizing Western-style manager. Some observers believe Dzhakishev may have fallen foul of the authorities because of his loyalty to London-based government opponent Mukhtar Ablyazov.
Dzhakishev was found guilty of defrauding the Kazakh government of around $680,000 and accepting bribes."
Uranium cleanup subject of House bill « New Mexico Independent
"New Mexico's House delegation has identified a potential way to free up funds for cleaning up abandoned uranium mine sites in New Mexico. Congressmen Harry Teague, Ben Ray Luján, and Martin Heinrich introduced legislation Friday that would make available Surface Mine and Reclamation Act (SMCRA) funds that currently can't be used for uranium mine remediation until the state has certified that all coal remediation has been completed. The measure could bring $14.5 million to help clean up 137 uranium sites across the site.
In a statement, the three explained why freeing up the funds is important.
"Cleaning up the legacy of the uranium mines and mills is something we owe to our land, our people, and our water," said Harry Teague, who represents all of Cibola county and part of McKinley County where many of the sites in need of remediation are located. "Making these funds available for uranium site remediation would create jobs in areas where people need to be put back to work, and we would be able to do it using existing funds.""
---
Nuclear Waste News
Chattanooga Times Free Press | Radioactive issue

"With a Yucca Mountain waste storage plan all but dead and President Barack Obama pushing hard on nuclear energy, the question of what to do with nuclear waste is more radioactive than ever.
Especially for Tennessee.
Waste from TVA's Sequoyah, Watts Bar and Brown's Ferry nuclear plants continues to pile up at the facilities. Like all of the 104 operating nuclear reactors around the country, tons of the plants' highly radioactive waste was supposed to eventually be transported to the proposed Yucca Mountain, Nev., underground resting place to wait out its 50,000-year decay.
The Volunteer State has an additional and little-known stake in the demise of Yucca Mountain, the ridge of volcanic rock that until a few months ago was the main focus of a controversial $10.4 billion search for a permanent nuclear waste repository."
Environmental groups bring foreboding proof to the public about Russia's new radioactive waste bill – Bellona
"
A group of powerful Russian environmentalists on Wednesday slammed as horrifying, unbalanced, and irresponsible a new legislation effort on the management and disposal of radioactive waste that is now under debated in the Duma, Russia's lower house of parliament, the environmental groups told Bellona Tuesday.
The bill passed its first reading in the Duma in January to environmental outcry and is set for its critical second reading this month, although neither the environmentalists nor Bellona Web have been told by the Duma's environment committee were told when they asked in telephone and email interviews when that second reading would come.
The second reading had been scheduled to occur yesterday, March 17 but has ostensibly been pushed back to an undisclosed date in the hope that environmental and public opposition to the bill  which would include the injection of liquid radioactive waste into the ground, threatening drinking water in many large cities dies down."
North West Evening Mail | Second consignment of highly active nuclear waste goes out
"The Highly Active Waste was last week transported via rail from Sellafield to Barrow.
The second shipment headed for Holland whose power stations created the used nuclear fuel which was then reprocessed and stored at Sellafield.
Sellafield bosses said the radioactive waste would continue to generate heat for many years to come.
But nuclear chiefs say the waste was so well absorbed into glass blocks and so well packed it was no threat to Barrow or to docks, rail and shipping staff. "
Labour's nuclear ambitions hurt as councillors reject landfill waste plan | Business | guardian.co.uk
"Government plans to further its wider nuclear ambitions by allowing waste to be disposed of in ordinary landfill sites have fallen at the first hurdle with a council rejecting a proposal supported by its own planning officers and the Environment Agency.
Villagers in King's Cliffe fought a vocal and successful campaign to convince Northamptonshire county councillors they should prevent waste company Augean from turning a former local clay pit into the country's first low level radioactive dump."
Greenpeace urges France's Areva to stop nuclear waste exports to Russia | Top Russian news and analysis online | 'RIA Novosti' newswire
"Greenpeace activists are calling on French company Areva to cease nuclear waste exports to Moscow ahead of another train delivery of spent nuclear fuel on Wednesday.
Protestors rallied outside Areva's Moscow office and displayed a banner reading "Russia is not a dump".
Contracts between Russia and European countries on the delivery of nuclear waste to Russia were signed in the mid-1990s. The deal runs until at least 2014. The uranium is subsequently enriched in Russia, which boasts superior enrichment technology to its European partners.
"We are extremely concerned about the security requirements during the realization of these nuclear contracts. This is mainly linked to the fact that [Russia's state-controlled nuclear power corporation] Rosatom enterprises have cut down on radiation security in order to lower the net cost of nuclear production," a letter from the Greenpeace activists to Arevas's management said."
AFP: Russian ecologists slam 'horrifying' nuclear waste bill

"Russian environmentalists and opposition activists Wednesday condemned as "irresponsible" a bill on the disposal of nuclear waste that is being debated by the Russian parliament.
The bill was passed in its first reading by the lower house of parliament in January and is set for its crucial second reading this month. Lawmakers say it will ban the storage of nuclear waste above ground.
The bill is "horrifying" and "only protects the interests of the state nuclear agency Rosatom," Vladimir Slivyak, the founder of campaigning group Ecodefence, argued at a news conference.
Slivyak said the bill allows liquid nuclear waste to be pumped underground, the construction of radioactive waste dumps even if there is objection from local people, and the use of taxpayers' money on nuclear waste programmes."
Nuclear waste protest victory – Campaigns – Peterborough Today
"CAMPAIGNERS protesting against plans to dump radioactive waste at a landfill site are celebrating after the plan was turned down by councillors.
All eight members of Northamptonshire County Council's development control committee yesterday rejected proposals by Augean Plc to deposit low level nuclear waste at its East Northants Resource Management Facility, at King's Cliffe, near Wansford.
Planning officers had recommended the proposal be approved. The decision to reject Augean's plan followed three hours of speeches by 20 contributors, most opposed to the plan, as well as questions and a discussion.
A petition of 3,077 signatures against the application was submitted and there were more than 200 individual representations sent to the county council."
Exelon settles over tritium violations
"A $1 million agreement between Exelon, the Illinois Attorney General and the State's Attorneys of Will, Ogle and Grundy Counties has officially resolved the environmental consequences of radioactive tritium leaks into the groundwater beneath the Braidwood, Byron and Dresden nuclear power plants. Just about half of that is already earmarked for environmental projects in and around the areas of the affected plants.
Illinois Attorney General Lisa Madigan made the announcement late last week, stating that Exelon will pay more than $1 million to resolve three separate civil complaints that she and the State's Attorneys filed jointly, including civil penalties totaling $628,000 and $548,000 to fund several Supplemental Environmental Projects in and around the communities where the power plants are located."
Nuclear waste on Indian reservations
"Some time ago there were issues with Native American tribes storing nuclear waste on their land, something that was both unhealthy to the communities and caused considerable controversy among tribal leaders. Where is this issue today? – M. Spenser, via e-mail
Native tribes across the American West have been and continue to be subjected to significant amounts of radioactive and otherwise hazardous waste as a result of living near nuclear test sites, uranium mines, power plants and toxic waste dumps."
Rottgen could strip authority of nuclear waste storage duties – The Local

"German Environment Minister Norbert Rottgen is reportedly considering stripping the Federal Office for Radiation Protection (BfS) of its nuclear waste duties to expedite storage at the controversial Gorleben site.
Daily newspaper Die Tageszeitung reported on Tuesday that sources at Rttgen's ministry said he may take away responsibility for the final disposal of nuclear waste from the BfS by creating another government agency or privatising the process.
The potential change resulted from a conflict between Rttgen and BfS President Wolfram Knig. Whereas Rottgen on Monday announced the Environment Ministry would end a moratorium on exploring possible storage at the controversial underground site at Gorleben in the sate of Lower Saxony, Knig has said the site fails to meet international safety standards. "
Plan to dump radioactive waste in landfill rejected  – Peterborough Today
"Controversial plans to dump radioactive waste in a landfill site in Northamptonshire have been refused by a local council.
Waste management company Augean Plc, which operates the East Northants Resource Management Facility (ENRMF) landfill, applied to store the low level radioactive waste (LLW) waste at the site in Kings Cliffe,.
The site is already used to store hazardous waste but, if the plans were approved, would have become the first commercial landfill in the country to dispose of waste with this level of radioactivity.
It could have seen as much as 250,000 tonnes of low-level radioactive waste dumped there each year until 2013, when its current planning permission expires."
ANALYSIS – Toxic waste weighs on revival of nuclear industry  | Reuters

"Reviving the U.S. nuclear industry could get hung up on the political minefield of how to handle the security, legal and environmental risks posed by a growing mountain of radioactive waste.
The Obama administration, which sees nuclear power as a key part of its policy to meet America's energy needs with more fuels that do not add to global warming, has said it plans to scrap a long-delayed permanent dump site for nuclear waste.
The move probably won't stop new nuclear plants from being built, but could limit the pace of growth in the sector, which has been stagnant since the 1970s."
Germany restarts exploration of controversial nuclear storage site at Gorleben | Canadian Business Online
"Germany is restarting exploration of its highly controversial potential nuclear storage site at Gorleben after a ten-year moratorium.
Environment Minister Norbert Roettgen said Monday further security analyses would take another seven years and no one could say today if the disused salt mine in central Germany was suitable for holding the radioactive waste from the country's 17 nuclear plants.
Roettgen added even if Gorleben turns out to be suitable, the storage facility will not open before 2030.
Gorleben was chosen as a nuclear storage site three decades ago and was partially explored until 2000 for an estimated euro1.5 billion ($2 billion)."
German Nuclear Waste Decision May Take 25 Years, Minister Says – Bloomberg.com
"Germany's plan to develop a site to store its most dangerous radioactive waste may require 25 more years before a decision can be made, the environment minister said.
An initial phase of the plan will look into safety issues at Gorleben, a proposed repository for high-level radioactive waste from power plants, as well as the necessary approvals required from state and regulatory bodies, Norbert Roettgen said today at a briefing in Berlin.
Germany, like the U.S., has struggled to find how to dispose of cancer-causing wastes from its 17 nuclear power plants. The country has said it may extend operation of some of its newest nuclear plants that produce yet more radioactive material. "
Battle to revise Russia radioactive waste bill continues as enviro groups are shut out of the dialogue – Bellona
"Powerful environmental groups in Russia have stepped forward to say they have been shut out of a process to revise a new bill on radioactive waste management in Russia, saying their suggestions to improve the bill have been ignored, representatives of Greenpece Russia and Ecodefence told Bellona Web Tuesday. Charles Digges, 10/03-2010
There is no set date for the second reading of the controversial bill – and three readings are required for it to be adopted as law  but the environmental community has all but been cut out of the process of adding necessary improvements to make it safe, Russian environmental groups said Tuesday, said Vladimir Slivyak, co-chairman of Ecodefence.
"
Hundreds oppose nuclear dumping – Northants ET
""It's our last chance to have our voices heard before the county council comes to a decision"
Waste Watchers member Clare Langan
Campaigners against nuclear waste being dumped near their village will hand over a 3,000-name petition at a meeting tonight.
King's Cliffe Waste Watchers will hand a petition against Augean being allowed to dump nuclear waste at its toxic dump near the village to county council planning officials at the community centre in King's Cliffe Middle School.
last chance for campaigners to voice their opposition before the county council makes its decision on Tuesday, March 16.
Waste Watchers member Clare Langan said: "We want to send a strong signal to the county council that many people from the village and surrounding area feel strongly about this.
"It's our last chance to have our voices heard before the county council comes to a decision.""
EnergySolutions Wins Major New-Build Contract in China – MarketWatch
"EnergySolutions, Inc. /quotes/comstock/13*!es/quotes/nls/es (ES 6.00, 0.00, 0.00%) announced today that it has been selected to provide waste management systems to new CPR1000 reactors being built as a part of the extensive nuclear new build program in China.
China Guangdong Nuclear Power Holding Corporation (CGNPC), a clean energy corporation with nuclear power as its core business to supply electricity in a safe, environmental friendly and economical manner, is constructing six CPR 1000 reactor units at its Yangjiang site in Guangdong Province China. "
French activists block train with radioactive waste for Russia | Top Russian news and analysis online | 'RIA Novosti' newswire
"French Greenpeace activists blocked a train carrying some 650 metric tons of radioactive waste in protest against the export of nuclear waste to Russia, the Greenpeace Russia website said.
A shipment of depleted uranium hexafluoride was due to be loaded onto the Captain Kuroptev in the port of Le Havre and sent to St. Petersburg. However, the ship weighed anchor and headed towards the port of Montoir-de-Bretagne pursued by the Greenpeace ship Esperanza.
The Greenpeace statement said the activists chained themselves to railway tracks, delaying rail traffic towards Montoir-de-Bretagne for more than four hours."
---
Nuclear Policy News
Areva plans new reactors that make nuclear waste disappear – Times Online
"A new type of nuclear reactor that could permanently destroy atomic waste is being developed by French scientists, according to the chief executive of Areva, the world's largest nuclear energy company.
Anne Lauvergeon told The Times that the French group was developing a technology to burn up actinides  highly radioactive uranium isotopes that are the waste products of nuclear fission inside a reactor. The technology could be critical in winning greater global public support for nuclear energy and cutting emissions of carbon dioxide. "
Power Company Plans To Convert Efficient Wind Farm Into Nuclear Plant To Meet Low Carbon Target | UK News | Sky News

"There is growing anger at proposals to build a new nuclear power station on the site of the second-oldest wind farm in Britain.
Wind farm climate change global warming
The site is just 100 metres away from the Lake District border
Situated just 100 metres from the Lake District border, the small community-owned Haverigg wind farm in Kirksanton is one of the most efficient in the country.
The land has made the Government shortlist of 10 sites judged potentially suitable for new nuclear build.
Wind farm co-owner, Colin Palmer, told Sky News the turbines would have to be demolished if the plans go ahead because of underground cables."
No need for nuclear energy, says Gov't
"Portugal does not need a nuclear power station because the Government's investments in renewable energies are equivalent to the output from a nuclear plant, State Secretary for Energy Carlos Zorrinho said this week.
Presenting the Government's national energy strategy until 2020, Zorrinho said: The investment in renewables (wind, hydro and solar) is equivalent to that of a nuclear plant. Portugal's pioneering green energy choice and related policies are essential for economic recovery and cutting unemployment, he added.
By 2020, Portugal hopes to have reduced its energy needs to 74 percent of the present ones and meet emission targets in the process while also reducing by a quarter its energy imports valued at around 2 billion, said Zorrinho."
Plans for nuclear power stalled due to govt indecisiveness | The Jakarta Post
"Indonesia's plan to establish nuclear power plants remains unclear due to government indecision over who should operate them, says the National Nuclear Energy Agency (Batan).
The Batan, a focal point for preparing power plants in Indonesia, admitted the absence of a definitive decision on operators had hampered discussions on the plants.
"No decision has been made on which organization will be responsible for owning and operating nuclear power plants," Batan chairman, Hadi Hastowo, told a seminar on the prospects of nuclear electricity in Indonesia on Thursday.
The government has made the Batan in charge of the development and preparation of nuclear energy, while the Nuclear Energy Regulatory Agency (Bapiten) has been named the regulatory body."
Nuclear Energy Institute spent $460,000 lobbying in fourth quarter to promote clean energy | Washington Examiner
"The Nuclear Energy Institute spent $460,000 lobbying in the fourth quarter, focusing on legislation that promotes nuclear power as a way to reduce global warming, promote energy independence and make the transition to a more clean energy economy.
That's about $90,000 less than was spent in the third quarter and $40,000 less than what was spent in the year-ago period.
Backers of nuclear power predict a nuclear renaissance in the U.S., three decades after the Three Mile Island nuclear accident halted all new reactor orders, as the country looks to cut emissions of carbon dioxide. Last month, President Barack Obama announced the first federal loan guarantees for a project in Georgia."
Southern Co. unsure on loan help for reactors | The Augusta Chronicle
"Southern Co. and its subsidiary, Georgia Power, have not yet determined whether they will accept the Obama administration's Feb. 16 offer of $8.33 billion in federal loan guarantees to help finance the addition of two new reactors at Plant Vogtle.
"It's been offered to us, but the devil is in the details," said Southern Nuclear communications coordinator Mike McCracken, who spoke Thursday in Aiken to members of Citizens for Nuclear Technology Awareness.
"It's still being worked out now," McCracken said.
The U.S. Energy Department's commitment is the first of its kind and also has a 90-day deadline for acceptance, he said. "But there are conditions — strings attached — that still have to be worked out."
Nuclear plants likely to slow development – BusinessWeek
"The head of an energy trade group said Thursday he expects the development of nuclear power plants to be pushed back by two or three years as the industry waits for energy demand to return.
"The recession has decreased demand of electricity everywhere," Nuclear Energy Institute chief Marvin Fertel said in an interview with The Associated Press. "You're seeing a natural movement" away from early completion dates.
Fertel didn't identify any specific plant that would be delayed. But nuclear power plants with projected completion dates of 2017 or 2018 probably "are 2020 projects now," he said.
According to the Nuclear Regulatory Commission, there are 13 applications for nuclear reactors currently under review by the federal government. Of that number, eight are on track to come online between 2017 to 2018, NRC spokesman Scott Burnell said."
French govt won't call for Areva break-up -paper Reuters
"A government study on the future of France's nuclear sector will not call for state-owned Areva to be broken up, according to Le Figaro newspaper.
The report will instead call for the government to take on a more active role in co-ordinating and leading the French nuclear sector, especially on projects abroad.
It would also create a so-called high authority or strategic committee for the sector, reporting to the prime minister and then directly to the President, according to the paper."
UK hung parliament would threaten new nuclear -RWE | Reuters
"Multi-billion pound investments in Britain's energy sector, particularly plans to build nuclear power plants, could be under threat if no political party wins an overall majority at the upcoming elections, an executive from a utility planning to build them said on Tuesday.
Opinion polls suggest Britain might be heading for a hung parliament in an election just weeks away, making the investment climate too risky for developers to push ahead with their plans.
"It could possibly make some investment inconceivable, for instance nuclear," RWE npower (RWEG.DE) designate chief executive, Volker Beckers, told reporters on the sidelines of the Future of Utilities conference in London."
Helsingin Sanomat – Nuclear applicants fear chaos over licence handling in Parliament
"he three energy companies – Fennovoima, Fortum, and Teollisuuden Voima TVO – who are applying for a licence to build new nuclear facilities in Finland have begun to fear that the handling of the matter could get out of control in Parliament when political manoeuvering starts.
This could happen if the number of licences to be proposed by the government is more than one.
If the government decides to propose that only one licence should be granted, no problems are likely to occur. In that case, Parliament can only either pass or reject the bill as the Nuclear Energy Act states."
Nuclear Bill Stalls in India, Delaying GE-Hitachi Venture Entry – Bloomberg.com
"India's government failed to introduce a bill intended to shield U.S. nuclear equipment suppliers from liability, delaying the entry of companies including General Electric Co.'s atomic venture.
The Civil Liability for Nuclear Damage Bill 2010, listed as the main item on today's agenda in parliament, was deferred because of opposition from lawmakers. Prithviraj Chavan, a minister in Prime Minister Manmohan Singh's office, today said the government will table the bill after addressing concerns of opposition members, without giving a timeline.
The proposed law sets a limit of 5 billion rupees ($110 million) on compensation to be paid by companies operating reactors, and excludes suppliers of equipment, according to a copy of the draft bill. The overall liability can reach about $450 million, with the additional amount borne by the government.
"It seems the government is going to bail out American companies from responsibility in case there is any nuclear accident," said Shahnawaz Hussain, a legislator with the main opposition Bharatiya Janata Party. "
Ill. Senate passes bill permitting new nuclear plant construction | Political Fix | STLtoday
"Construction of nuclear power plants in Illinois could be permitted for the first time in more than 20 years under legislation that passed the state Senate today.
Lawmakers closed the door to new nuclear construction in 1987, requiring federal standards for disposal of nuclear waste to be put in place before more plants could be added in the state. But modern lawmakers have tried to remove that requirement for several years with previously limited success.
State Sen. Mike Jacobs, D-Moline, sponsored this year's Senate bill (HB3388). It sailed through the Senate Energy committee, which Jacobs chairs, and the full chamber. "
North West Evening Mail | Lib Dems say they will block plans for N-plant
"THOUSANDS of jobs created by new nuclear power stations across Cumbria could be put at risk in the event of a hung Parliament.
It follows revelations from the Liberal Democrats, who said it would push the Tories to halt the programme started by the Labour government.
Lib Democrat energy spokesman Simon Hughes is demanding the government hold a public inquiry into plans for new power stations across the UK  which would assess whether the benefits of new nuclear build outweigh the potential detriments."
Resorts slam nuclear power study – Times LIVE
"Thousands of Gauteng residents can't be wrong – Cape St Francis, with its beautiful beaches, blue skies and bracing ocean, is the perfect holiday destination.
It's also a great place to build a nuclear power station, according to environmental consultants Arcus Gibb.
The company, hired by Eskom to assess the suitability of three sites for a station, said in a report this month that Thyspunt, within a few kilometres of Oyster Bay, Cape St Francis and St Francis Bay in the Eastern Cape, was the best. "
New Times SLO | Supes say, 'Hold on, Diablo'
"A typical SLO County Board of Supervisors meeting can feel like a rehearsed stage show, in which there isn't so much digging for answers as there is rehashing what's already been talked about outside the public venue. But on March 9, when the topic turned to the Diablo Canyon nuclear power plant, question dodging and iffy responses didn't cut it.
I do realize that our view may be inconvenient for PG&E, Supervisor Bruce Gibson said.
On a 3-2 vote, the board decided to ask the Nuclear Regulatory Commission to delay the re-licensing of Diablo Canyon until 3-D seismic studies of multiple offshore fault lines are complete. (Supervisors Frank Mecham and Katcho Achadjian voted no.) PG&E representatives expect a seismic report to be completed by December.
But PG&E reps protested that delaying the re-licensing process—the company applied in November to extend the license 20 years for each reactor—would cost ratepayers in the long run. The company applied with the Public Utilities Commission to spend $85 million in ratepayer funds toward the studies."
Academics demand independent inquiry into new nuclear reactors | Environment | The Guardian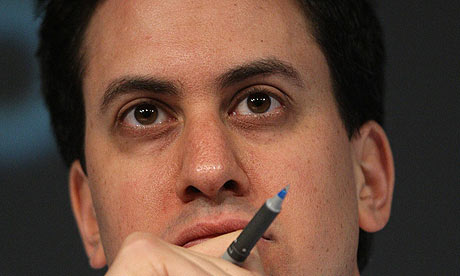 "Pressure on the government to organise an independent inquiry into a new generation of nuclear power stations will intensify today with a call for action from a group of 90 high-ranking academics, politicians and technical experts.
The huge lobby says the "climategate" email scandal and other events have shaken public trust in the scientific governance of environmental risk, making a wider assessment of nuclear power more important than ever.
Paul Dorfman, an energy policy research fellow at Warwick University who has been coordinating support for an inquiry, said more debate was needed for a decision on nuclear to have full democratic backing. "The kind of consultation we have had so far has been flawed and inadequate. The government has put the cart before the horse by wanting endorsement before either the design of the reactor and the way waste will be treated has been decided. There is a democratic deficit here that needs correcting," he said."
Obama Administration a Year Behind on Scientific Integrity Plan | Union of Concerned Scientists
"On March 9, 2009, President Obama announced his administration would restore scientific integrity to federal policymaking and gave his science adviser, John Holdren, 120 days to come up with a plan. A year later, the White House's Office of Science and Technology Policy (OSTP) is still silent on the issue.
"When Barack Obama was a presidential candidate, he said stopping political interference in science was a top priority," said Francesca Grifo, director of the Union of Concerned Scientists Scientific Integrity Program, which blew the whistle on widespread censorship and distortion of science during the Bush administration. "While the new administration has been generally supportive of scientific integrity values, it's moving too slowly to establish badly needed reforms. "
SC regulators set hearings on SCE&G rate hike – BusinessWeek
"State utility regulators have set three night hearings on a proposed rate increase for South Carolina Electric and Gas Co.
The Public Service Commission said Wednesday the 6 p.m. hearings will be conducted in Summerville, Charleston and Columbia.
SCE&G, a subsidiary of Scana Corp., is seeking 9.5 percent increase in electricity rates to pay for federally mandated environmental improvements to its plants and for its backup dam near Columbia."
The Debate on Nuclear Loan Guarantees | The Foundry: Conservative Policy News.
"The debate over nuclear power in recent months has revolved around taxpayer backed loan guarantees for new nuclear projects. Not only has the President announced $8.3 billion in federal loan guarantees for a two-reactor project in Burke County, Georgia, his budget proposal includes tripling the nuclear loan guarantee program from $18.5 billion to over $54 billion.
Unfortunately, some groups have used this debate to disguise their anti-nuclear agenda in anti-loan guarantee rhetoric. The basic construct of their argument is that nuclear energy is so risky and so expensive that using government backed financing subjects the taxpayer to unreasonable risk. The problem is that they often not only misrepresent facts about loan guarantees and what risks they pose, but also about nuclear energy broadly to make their case. Misrepresenting the facts not only undermines the legitimacy of their argument but takes away from a very important debate over whether or not loan guarantees are an appropriate tool for financing new nuclear (or any other energy source) projects."
Russia reiterates interest in building Egyptian nuclear plant | Top Russian news and analysis online | 'RIA Novosti' newswire
"Russia intends to take part in a tender to build a nuclear power plant in Egypt within the framework of developing cooperation in the country's nuclear power sector, the Russian industry and trade minister said.
Egypt is set to construct four nuclear power reactors by 2025, with the first of them to be put into operation in 2019.
"In this regard we [Russia] as well as other participants are preparing for the tender," Viktor Khristenko said at a news conference in Cairo.
Egypt is expected to announce the tender for the construction of the nuclear power plant by the end of the year."
---
Nuclear Weapons News
Depleted Uranium: A War Crime Within a War Crime By William Bowles
Depleted Uranium: A War Crime Within a War Crime By William Bowles
"As if destroying a country and its culture ain't bad enough, how about destroying its future, its children? I want to scream it from the rooftops! We are complicit in crimes of such enormity that I find it difficult to find the words to describe how I feel about this crime committed in my name! In the name of the 'civilized' world?
"Forget about oil, occupation, terrorism or even Al-Qaeda. The real hazard for Iraqis these days is cancer. Cancer is spreading like wildfire in Iraq. Thousands of infants are being born with deformities. Doctors say they are struggling to cope with the rise of cancer and birth defects, especially in cities subjected to heavy American and British bombardment." Jalal Ghazi, for New America Media "
Follow That Story! by Justin Raimondo — Antiwar.com
"My own favorite is the mystery of the Niger uranium forgeries [.pdf]. Remember that? President Bush's infamous sixteen words, which loomed so large in the headlines at one point, have faded with the years, and yet the mystery lingers on. Who fed the White House intelligence based on crude forgeries, which imputed that the Iraqis had tried to buy uranium from the African country of Niger in an effort to construct a nuclear weapon?
The forgeries, which somehow made it onto the President's desk embedded in a State of the Union speech, were so crude and obvious that it took IAEA scientists but a few hours to debunk them. So how did something soobviously fraudulent get injected into the US intelligence stream in the first place and by whom? "
U.S. Nuclear Posture Review delayed again
"The U.S. Department of Defense said Wednesday that the long-delayed Nuclear Posture Review is nearly completed, and would be sent to Congress within a month, putting it off past the middle or late March deadline.
The Nuclear Posture Review originally was scheduled to be released this month, but defense officials concluded that additional time was needed to address the range of issues under consideration in the report, said James Miller, principal deputy undersecretary of defense for policy, quoted by the Pentagon's news service.
U.S. President Barack Obama has sought to minimize the role of nuclear weapons in defense policy, with the ultimate goal of ridding the world of nuclear weapons."
Media Advisory: Radioactive Report Card > Alliance for Nuclear Accountability > ANA Press Releases
"WHAT: News briefing to release 1st Year Radioactive Report Card on President Obama and his Administration to grade their performance on policies on nuclear weapons production, waste cleanup and reactor funding.
WHEN: Monday, March 15, 2010 – – 10:00am
WHERE: Room 2322 Rayburn House Office Building, Washington, DC
WHO: Leaders of the Alliance for Nuclear Accountability (ANA) a national network of organizations representing the concerns of people living downwind and downstream from U.S. nuclear research, testing, production and waste disposal facilities
– Michele Boyd, Director, Safe Energy Program, Physicians for Social Responsibility — taxpayer subsidies for new reactors, radioactive waste disposal, and nuclear contamination cleanup
– Ralph Hutchison, Coordinator, Oak Ridge Environmental Peace Alliance — new Department of Energy (DOE) nuclear production plants, the next generation of weapons they may help support, and the implications for U.S. treaty obligations
– Nick Roth, Program Director, Alliance for Nuclear Accountability — performance of President Obama and his Administration during its first year in office and changes that must be made to improve its grades.
WHY: Scores of activists from across the nation will present their concerns about U.S. nuclear weapons, cleanup and reactor spending policies in dozens of meetings with leaders of Congress and the Obama Administration from March 15 – 17 as part of ANA's 22nd Annual DC Days. "
Reports shine light on nuclear weapons vigilance – washingtonpost.com
"While public attention is focused on a new arms-control treaty between Russia and the United States, the slow, dull work of keeping nuclear warheads and weapons-grade uranium and plutonium protected from terrorists goes on almost unnoticed.
But two new reports have shed light on the subject. A fascinating study on China's system of securing its nuclear weapons was published last week. Two days earlier, an update on the multiyear U.S. effort to secure Russian nuclear sites, and those of other countries, was presented to the House Appropriations subcommittee on energy and water, which has jurisdiction over funding for the U.S. nuclear weapons complex. "
Hibakusha denounce secret pacts | Japan Times Online
"Hiroshima and Nagasaki reacted fiercely Tuesday to a government-appointed panel's confirmation of secret Japan-U.S. pacts, including one apparently granting tacit approval of nuclear weapons being brought into the country.
"As the government of the only country to have suffered atomic bombings, I must say it is pathetic. The state must apologize to the people for lying to them," said Sunao Tsuboi, head of the Hiroshima chapter of the Japan Confederation of A- and H-Bomb Sufferers Organization, known as Nihon Hidankyo.
"How did previous prime ministers dare to come to peace memorial ceremonies on Aug. 6?" he asked, while expressing hope that Japan's three nonnuclear principles will be made into law."
Implications of Japan's revelations of secret pacts with U.S. far reaching
"Japan's Foreign Ministry on Tuesday revealed the findings of an investigation into secret pacts between Washington and Tokyo during the Cold War that are likely to have implications for the future of politics and ties with other countries.
The investigation, ordered by the governing Democratic Party of Japan (DPJ), revealed that despite the denials of former governments led by the Liberal Democratic Party (LDP), often agreements were made behind closed doors that would likely have caused widespread protest and anger if their contents were made public.
Most controversially, Japan agreed to turn a blind eye to U.S. nuclear weapons brought into Japanese territory. Other pacts detailed the share of the burden of cost between the two nations when the United States handed Okinawa to Japan, and permitted Washington to use bases in Japan without prior consultation in the event of instability on the Korean Peninsula."
Footprints for Peace | Chillicothe Gazette
"An international anti-nuclear group made its way through Pike County on Tuesday, and the members are headed to Chillicothe today.
The group, Footprints for Peace, started its International Peace Walk Toward a Nuclear Free Future in February in Oak Ridge, Tenn., and plan to travel through Ohio, Pennsylvania, New Jersey and New York before reaching the United Nations Headquarters in New York on May 1.
The group's Australian organizer, Marcus Atkinson, said it is opposed to nuclear weapons and nuclear energy. His group is concerned about the hazardous waste output generated by nuclear energy the effect nuclear weapons have on people and communities throughout the world.
"Our leaders are incapable of building a world without nuclear weapons. It won't happen without pressure being put on them by all of us," Atkinson said."
---
Department of Energy News
Department of Energy – U.S. Energy Secretary Steven Chu to Visit Y-12 National Security Complex and Oak Ridge National Laboratory
"March 22 and 23 Energy Secretary Steven Chu will make his first visit as Secretary to the Department of Energy's two sites in eastern Tennessee. During his two-day visit, Secretary Chu will meet with the staff of the Y-12 National Security Complex and Oak Ridge National Laboratory (ORNL), participate in a dedication ceremony marking the completion of the Highly Enriched Uranium Materials Facility (HEUMF) at Y-12, and tour the ORNL facility.
On Monday, March 22, Secretary Chu and National Nuclear Security Administration Administrator Tom D'Agostino will be joined by House Representatives Zach Wamp and Lincoln Davis at the Y-12 National Security Complex. They will take part in the dedication ceremony for the Highly Enriched Uranium Materials Facility (HEUMF). "
POGO: 'This confirms our worst fears' | knoxnews.com
"The Project On Government Oversight today is distributing copies of a March 16 memo from Deputy Secretary of Energy Daniel Poneman that outlines a safety and security reform plan that will be implemented in a hurry. The DOE plan is supposed to give more flexibility to contractors to carry out safety and security tasks without "low-value burdensome requirements" and bolster productivity. Critics have suggested the plan will raise the potential for problems.
In a statement by e-mail, POGO Executive Director Danielle Brian said: "This confirms our worst fears. Without adult supervision, we can be sure the Labs will be even less serious about safety and security.""
Lack of Transparency in DOE Loan Program
"We are writing to express our deep concern regarding the Department of Energy's (DOE's) lack of transparency in managing the Title XVII Loan Guarantee Program. DOE's continuing refusal to disclose even the most basic information about the program stands in gross violation of the Freedom of Information Act (FOIA) and is inconsistent with President Obama's January 21, 2009, Memorandum on Transparency and Open Government and Memorandum on the Freedom Information Act; and the Office of Management and Budget's (OMB) December 8, 2010 Open Government Directive. DOE has been authorized to issue a total of $51 billion in loan guarantees under Section 1703 with $18.5 billion earmarked for nuclear reactors, $2 billion for uranium enrichment, $8 billion for coal projects and $18.5 billion for renewable energy and energy efficiency. These guarantees could expose taxpayers to tens of billions of dollars in default risk; yet DOE's lack of transparency regarding this program means that taxpayers will have little, if any, ability to evaluate the feasibility of the projects they are being asked to underwrite. "
Hanford cases reviewed under new compensation rules –  | Tri-City Herald
"The Department of Labor has done the initial screening of about 1,200 cases that may be newly eligible for compensation because of illnesses caused by exposure to radiation at Hanford.
Those include cases that had previously been denied in the Energy Employees Occupational Illness Compensation Program and claims that were pending, said Rachel Leiton, director of the program division at the Department of Labor on Tuesday.
"We want to make sure if (a claim) can be accepted, it's accepted as quickly as possible," she said.
She spoke at the first of three meetings Tuesday and today in Kennewick to provide information about the compensation program, including new eased rules for workers with cancer or their survivors. About 125 people attended."
Mercury News interview: Energy Secretary Steven Chu – San Jose Mercury News
"Energy Secretary Steven Chu, a vocal advocate for alternative energy and nuclear power, was in Silicon Valley earlier this week to talk about the role of clean energy in combating global climate change. He also discussed the stiff competition the United States faces from China, which is moving quickly to close down inefficient coal plants as well as nurturing its fast-growing wind and solar industries.
His official biography on the Department of Energy Web site spells out the tall order that is his job: "He is charged with helping implement President Obama's ambitious agenda to invest in alternative and renewable energy, end our addiction to foreign oil, address the global climate crisis and create millions of new jobs.""
---
Other Energy News
Blackbaud NetCommunity: Despite Progress in Transparency, Obama Administration Still Slow to Act on Freedom of Information Requests
"Requesters Experience Long Waits in Agency Responses, Public Citizen Attorney Tells Congress
WASHINGTON, D.C. While the Obama administration has made a significant effort to increase government transparency, it must do better to get public records to people who request them, a Public Citizen attorney told lawmakers today.
In testimony at a congressional subcommittee's hearing on current trends in the administration of the Freedom of Information Act (FOIA), Adina Rosenbaum, an attorney with Public Citizen and director of the Freedom of Information Clearinghouse, applauded President Barack Obama's commitment to government transparency and openness. But too many people still wait too long to get records, she said.
We have found that the implementation of the goal of having an open government in response to FOIA requests has been inconsistent, Rosenbaum told the Information Policy, Census, and National Archives Subcommittee, a part of the House of Representatives' Oversight and Government Reform Committee. Until the problems with delays and backlogs are fixed  too many people will come out of the FOIA process believing that the process is driven by a desire for secrecy rather than openness.
Obama pushes climate change in White House meeting | Reuters
"President Barack Obama, weighing in on the Senate's efforts to pass a climate change bill, gathered Republican and Democratic lawmakers on Tuesday to try to jumpstart an overhaul of U.S. energy policy.
Barack Obama | Green Business | COP15
Obama called the meeting at the White House with influential senators and members of his cabinet to reinvigorate one of his top domestic and foreign policy priorities, which advisers admit has suffered from the president's focus on healthcare reform.
The House of Representatives passed a bill that would require the United States to reduce its emissions of greenhouse gases by 17 percent by 2020 compared with 2005 levels, roughly the same goal Washington has backed at international talks to combat global warming."
World's Top Scientists to Scrutinize Intergovernmental Panel on Climate Change
"A multinational organization of the world's science academies will conduct an independent review of processes and procedures used by the UN's Intergovernmental Panel on Climate Change to arrive at its reports on the science of climate change, UN and IPCC officials announced today.
The InterAcademy Council will select an expert panel to examine every aspect of how the IPCC's reports are prepared, including the use of non-peer reviewed literature and the reflection of diverse viewpoints.
The review will also examine institutional aspects, including management functions as well as the panel's procedures for communicating its findings with the public. "
---
Nuclear Editorial and Opinions
Dr. Helen Caldicott: You can lead the way to a clean, green future | The Burlington Free Press | Burlington, Vermont
"Dr. Helen Caldicott, co-founder of Physicians for Social Responsibility, will speak at St. Michael's College at 6 p.m. March 29 on the medical hazards of the nuclear age. The 71-year-old activist, pediatrician, author and grandmother of seven spoke via telephone from Spain a few days ago, where she had traveled to lecture at an international conference.
Caldicott grew up in Australia and spends her free time there in a house in a small fishing village on the coast of New South Wales. She enjoys cooking and puttering in her garden, where kangaroos and exotic birds add to the beauty. She lectures and travels widely, and among her other projects is establishing a new nonprofit that will use social media to spread the anti-nuke message. Here's an account of her conversation with Free Press reporter Molly Walsh."
The American Debate: Despite Obama's push, nuclear era not on the horizon | Philadelphia Inquirer | 03/21/2010

"I know we're all fixated on the fate of President Obama's signature mission, but surely we can agree that his newly announced bid to build more nuclear power plants is worth a thousand words. The politics alone are fascinating.
Not that long ago, any Democratic president daring to fly a "More Nukes" banner would have been fried by his own base. Jackson Browne, Bonnie Raitt, and the Boss would have plugged in for a protest concert, just as they did for the "No Nukes" show in '79. But Obama's request for $54 billion in federal loan guarantees, and his State of the Union pitch for "a new generation of safe, clean nuclear power plants," have barely moved the ire meter."
Harvey Wasserman: Nuke pushers to Vermont: "Drop Dead"
"The nuclear power industry is sending a clear and forceful message to the citizens of Vermont: "Drop Dead."
The greeting applies to Ohio, New York, California and a nation under assault from a "renaissance" so far hyped with more than $640 million in corporate cash.
The Vermont attack includes: "
Editorial: America needs national debate on nuclear power – San Jose Mercury News
"President Barack Obama's interest in nuclear power has kicked off a new national debate on the industry, and it's about time. The last U.S. nuclear power plant to be built came on line decades ago, and advances in technology since then make some earlier objections obsolete.
But two familiar issues remain: the overall cost of nuclear generation and the safe, long-term storage of waste. Obama and Congress need to resolve these challenges before making nuclear power a major part of a national energy policy designed to reduce the risk of climate change.
Even now, the United States produces more electricity from nuclear power plants than any other nation in the world. But the total output of the 104 reactors amounts to only 20 percent of the nation's electrical needs. Many European countries have been more aggressive in pursuing nuclear power, including France, which has 58 plants generating 76 percent of its power. Worldwide, there are just over 400 plants producing 15 percent of the world's energy."
Nuclear plants need real security – CNN.com
"Charles S. Faddis is a retired CIA operations officer and the former head of the CIA's unit focused on fighting terrorism involving weapons of mass destruction. The author of "Willful Neglect: The Dangerous Illusion of Homeland Security," Faddis is also president of Orion Strategic Services, a Maryland-based security firm that does consulting work for the Department of Defense and counter-terrorist training for private firms. "
The Nuclear Renaissance?
"No new nuclear reactors have been constructed in the United States for a generation due to concerns about waste, safety and cost. Now some environmentalists think nuclear energy is key to solving the climate crisis. Private companies are investing in new technologies, and President Obama recently announced the federal government will provide loans for two large–scale nuclear reactors in Georgia. They are the first nuclear plants to be approved in America since the Three Mile Island meltdown. Leading nuclear innovators have settled here in the Pacific Northwest. We'll talk about the future of nuclear energy in Washington state and beyond."
The Top Nuclear Stories is published twice weekly. It is a produced using a combination of social bookmarking and programming. You can view or join the public group and add your own stories by going here -> http://groups.diigo.com/groups/nukenews