What a relief! Obama's nuclear swine flu outbreak has finally started to slow a bit.  Its clearly not over with however, has France's President can attest to as he was sacking the head of Areva, calling for rich nations to finance nukes for poor countries, and decrying cheap reactors.  Nuclaire Sortir, a coalition of over 800 anti-nuclear groups released secret EDF documents disclosing serious safety concerns about the new EPR reactor design. Probably the most outlandish claim promoted at the nuclear love-fest was that the world will build 450 new nuclear reactors by the year 2030! That's like doubling all the reactors current in existence that they built in the last 60 years. With hundreds of dignitaries showing up from all over the world, its of interest that across the Channel calls to investigate the nuclear industry's roll in promoting climate change has come out!  Let me know when the oil industry starts funding the anti-nuclear movement as a way to stop the nuclear industry!  🙂
There is indeed a whole lot of nuclear grumbling going on around the world. Most of it is, just grumbling…  With it now officially public in Japan, peace activists from Hiroshima and Nagasaki are letting it be known that the government's public claims of disallowing nuclear weapons into the country, while secretly doing otherwise goes far beyond disrespect.  The news has also strained relations with the U.S. that never wanted the news that they have been forcing Japan's government into allowing nuclear weapons to routinely enter Japan.  Hey, I was on a ship that had nukes on board when it docked in Japan in 1973.  For folks not watching, it was very likely a major incident last year where a U.S. nuclear powered sub was caught leaking nuclear fuel at several Japanese ports that played a major role in finally outing this 50 year old scandal, not to mention the ousting of the Liberals who had run the country for the entire time.
Elsewhere, the battle to build new nukes around the world continues.  Of all the craziest claims made was that even with the 8.8 quake in Chile, nuclear proponents have come back with claims that such an incident shouldn't get in the way of building reactors!  Russia appears to be on the inside track on getting contracts with India, while South Korea has supplanted Russia in Turkey's nuclear push.  A major nuclear promoter connected to B Clinton was sentenced to 14 years, the NIMBY effect appears to be raising its head in South Africa with plans to build a nuke near one of the more posh coastal resort areas.  The industry claims that there are currently 49 reactors under construction  and 230 proposed worldwide.  Here's the link to the WNA's list of reactors. If you take a look, you will see that China, Russia, India and South Korea are leading areas where reactors are being built. Also of interest, is the fact that only India appears to have any regular news coverage, let alone opposition.
There were two new protests in Europe last week, one in the UK and the other over rad-waste headed for Russia.
In the usa, one of the biggest stories to hit was about a suspected terrorist who was picked up in Yemen who had worked at at a number of reactors.  Concerns about how nukeworker.com might represent future security problems come to mind.  A very extensive report on the historic contamination in PA includes extensive documentation. There was an important public event in Virgnia last week on uranium mining, while a federal judge ordered the go-ahead for uranium mining on Navajo lands, at the same time another agency started hiring people to help find radiation victims.  The DOL put out its EEOICPA 2009 annual report.  Vermont activists are calling for the closure of Vermont Yankee right now, especially until they stop all the leaks.  Every week for the last month there are reports that they have found the leak, and then the next week we hear stories like robot stuck in sludge etc.
It looks like there will be a national conference on nuclear waste in Chicago on June 5-6 put on by groups concerned about the national state of affairs. Don't stop here! Make sure to browse, as there are a lot of important stories, as well as Alexander's pitch in a major DC blog!
---
Top Nuclear Stories Index
---
Nuclear Reactor News
Resorts slam nuclear power study – Times LIVE
"Thousands of Gauteng residents can't be wrong – Cape St Francis, with its beautiful beaches, blue skies and bracing ocean, is the perfect holiday destination.
It's also a great place to build a nuclear power station, according to environmental consultants Arcus Gibb.
The company, hired by Eskom to assess the suitability of three sites for a station, said in a report this month that Thyspunt, within a few kilometres of Oyster Bay, Cape St Francis and St Francis Bay in the Eastern Cape, was the best. "
New Times SLO | Supes say, 'Hold on, Diablo'
"A typical SLO County Board of Supervisors meeting can feel like a rehearsed stage show, in which there isn't so much digging for answers as there is rehashing what's already been talked about outside the public venue. But on March 9, when the topic turned to the Diablo Canyon nuclear power plant, question dodging and iffy responses didn't cut it.
I do realize that our view may be inconvenient for PG&E, Supervisor Bruce Gibson said.
On a 3-2 vote, the board decided to ask the Nuclear Regulatory Commission to delay the re-licensing of Diablo Canyon until 3-D seismic studies of multiple offshore fault lines are complete. (Supervisors Frank Mecham and Katcho Achadjian voted no.) PG&E representatives expect a seismic report to be completed by December.
But PG&E reps protested that delaying the re-licensing process the company applied in November to extend the license 20 years for each reactor would cost ratepayers in the long run. The company applied with the Public Utilities Commission to spend $85 million in ratepayer funds toward the studies."
Academics demand independent inquiry into new nuclear reactors | Environment | The Guardian
"Pressure on the government to organise an independent inquiry into a new generation of nuclear power stations will intensify today with a call for action from a group of 90 high-ranking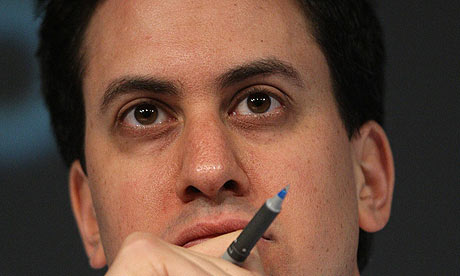 academics, politicians and technical experts.
The huge lobby says the "climategate" email scandal and other events have shaken public trust in the scientific governance of environmental risk, making a wider assessment of nuclear power more important than ever.
Paul Dorfman, an energy policy research fellow at Warwick University who has been coordinating support for an inquiry, said more debate was needed for a decision on nuclear to have full democratic backing. "The kind of consultation we have had so far has been flawed and inadequate. The government has put the cart before the horse by wanting endorsement before either the design of the reactor and the way waste will be treated has been decided. There is a democratic deficit here that needs correcting," he said."
AFP: S.Korea, Turkey sign deal on nuclear power plant
"The state power companies of South Korea and Turkey signed a preliminary deal here Wednesday aimed at building a nuclear power plant in northern Turkey.
Under the deal, the companies will carry out preliminary work and "if a common ground with mutually acceptable conditions emerges, the main agreement between the two governments will be signed", Turkish Prime Minister Recep Tayyip Erdogan said.
The protocol was inked by officials from EUAS of Turkey and Korea Electric Power Corp (KEPCO), which in December won a contract to build four nuclear power plants in the United Arab Emirates as part of an international consortium."
Activists want Yankee shut until tritium leak is repaired: Rutland Herald Online
"Two weeks after lawmakers voted to close Vermont Yankee in 2012, Vermont regulators are being pressed to act sooner shutting it down immediately  because of leaking tritium that environmental groups say is polluting the environment.
The state Public Service Board is set to open an investigation today sought by the Conservation Law Foundation and the New England Coalition, which say the nuclear power plant in southeastern Vermont should stop operating until the source of the leak  first reported two months ago  is found and fixed."
CERAWEEK-FPL may delay nuclear plants; seek loan guarantee | Reuters
Florida Power & Light is studying a delay in construction of two proposed nuclear reactors in Florida and may reconsider seeking a federal loan guarantee, Moray Dewhurst, vice chairman of the utility's parent FPL Group (FPL.N), said on Thursday.
In January, Juno Beach, Florida-based FPL said it would halt spending on projects in the state representing about $10 billion of investment over the next five years because of a negative regulatory ruling in the utility's rate case.
The company is expected to outline exactly how it will pare its capital program in the second quarter.
Russia reiterates interest in building Egyptian nuclear plant | Top Russian news and analysis online | 'RIA Novosti' newswire
"Russia intends to take part in a tender to build a nuclear power plant in Egypt within the framework of developing cooperation in the country's nuclear power sector, the Russian industry and trade minister said.
Egypt is set to construct four nuclear power reactors by 2025, with the first of them to be put into operation in 2019.
"In this regard we [Russia] as well as other participants are preparing for the tender," Viktor Khristenko said at a news conference in Cairo.
Egypt is expected to announce the tender for the construction of the nuclear power plant by the end of the year."
NJ Terror Suspect Worked at Nuclear Power Plants | NBC Philadelphia
"The South Jersey man who Yemini officials are calling a terrorist with links to al-Qaeda previously worked at three local nuclear power plants.
Sharif Mobley, 26, is being held in a jail in Yemen after he allegedly killed a police guard and seriously injured another during a shootout at a hospital on Monday.
The Buena, N.J. native has also been accused of taking part in several acts of terrorism, Yemini officials say. He also purportedly has ties to the same branch of al-Qaeda who are suspected of attempting to blow up a U.S. airliner on its way to Detroit on Christmas.
As details of Mobley's arrest trickle back to the U.S., more people who knew him are coming forward."
Alleged buried Shell nuclear reactor at Earley, Reading Royal Dutch Shell plc .com
"Re: RAY FOX NUCLEAR NIGHTMARE
Hello Ray Thank you for your email.
I note with interest your news about the imminent return of Professor Dr Chris Busby to the land adjoining the former Shell Terminal at Earley, Reading, to carry out tests using new equipment. Please be advised that I received last night, a confidential Shell internal document dated 21 January 2010 containing the clearest denial yet by Shell on "the alleged nuclear reactor at Earley".
It says
We have given a categorical written assurance that Shell has never been involved in atomic or nuclear research at Earley or elsewhere in the UK, and that no nuclear bunker is buried under the former Shell terminal. According to the European Commission, the data show radioactivity levels substantially below those considered harmful to human health. Any radioactivity found on the site has nothing to do with Shell's activities.
FR: NRC: Diablo Canyon: radiological sabotage
"Pacific Gas and Electric Company (PG&E, the licensee) is the holder of Facility Operating License Nos. DPR-80 and DPR-82, which authorize operation of the Diablo Canyon Power Plant, Units Nos. 1 and 2 (DCPP). The licenses provide, among other things, that the facility is subject to all rules, regulations, and orders of the U.S. Nuclear Regulatory Commission (NRC, the Commission) now or hereafter in effect. The facility consists of two pressurized-water reactors located in San Luis Obispo County, California. "
Protesters take to the streets against new nuclear power station (From Gazette Series)
"MORE than 100 people took to the streets of Thornbury last week to protest against plans for a new nuclear power station.
Local people were armed with placards with slogans such as Don't Blight our Horizon, Save the Severn Vale and No 2 Nuclear.
The group, which included residents, parents, young children, teenagers and older people, walked from Thornbury Town Hall to the Cossham Hall chanting "What do we want? E.ON out. DECC see the light." "
The Associated Press: Exelon CEO Rowe gets $12 million for 2009
"An Associated Press analysis shows that the top executive of the nation's largest nuclear power company received total compensation of $12 million in 2009, a 1 percent drop from 2008.
But about 70 percent of the package for John Rowe, chairman and CEO of Exelon, came in the form of stock options that currently have little value unless the company's stock price increases.
Like other power companies, Exelon has been hurt by declining electricity consumption caused by the Great Recession."
Fears for water supplies if new N-plant built – East Anglian Daily Times
"MAINS water supplies in east Suffolk could be put under stress if permission is given to build a £6billion Sizewell C nuclear power station, according to critics.
Figures revealed to a local watchdog group show that the existing Sizewell B plant uses about 800 cubic metres of mains water a day – estimated to be about 7% of the total demand in the local catchment area.
Critics say based on this figure a twin-reactor Sizewell C would demand a further 1,600 cubic metres a day – in one of the driest parts of the country and where householders and businesses have in the past few decades faced restrictions on use."
Union labor at Plant Vogtle in negotiations | The Augusta Chronicle
"The contractor hired to manage the $14.5 billion addition of two new reactors to Plant Vogtle is negotiating with national labor unions to provide employees.
The project, for which limited site work is already under way, is expected to generate up to 3,500 temporary construction jobs and 800 permanent positions after the reactors go online in 2016 and 2017.
Gentry Brann, the director of corporate communications for The Shaw Group — the project's construction manager — acknowledged that discussions are ongoing but said it would be premature to release details."
News Tribune – Nuclear plant assessed at $525 million
"The La Salle County property tax review board ruled the equalized assessment value for Exelon Nuclear's generating plant south of Seneca is $525 million.
J. Bradley Fewell, legal counsel for Exelon Nuclear, issued a written statement Friday saying the assessed value "will increase the station's property taxes to approximately $21 million per year, a 75 percent increase from what the station paid in 2009.
We will evaluate all options available to us, including an appeal to the Illinois Property Tax Appeal Board, Fewell said."
Living on Earth: Nuclear Money Meltdown
"President Obama has big plans for the future of commercial nuclear energy but the industry still has to deal with the waste it's generated over the past 50 years. The administration has pulled the plug on the Yucca Mountain repository so, today, half a century of radioactive waste remains at power plants. That's costing taxpayers and ratepayers billions of dollars a year. Living on Earth's Bruce Gellerman investigates the flow of federal funds and nuclear waste in the second story in our series.
YOUNG: You might call it a money meltdown. For decades the federal government promised to permanently bury that high-level nuclear waste in the Yucca Mountain Repository in Nevada. And utility consumers paid the government billions of dollars to do that. But the Obama administration wants to pull the plug on Yucca Mountain  while at the same time promising 54 billion dollars in federal loan guarantees to build new reactors. That means nuclear utility companies have to continue to store the spent fuel rods on site often in pools of water and increasingly in special dry casks."
Coalition pushes for cooling towers sooner at Oyster Creek | Asbury Park Press
"You could call it the seven-year itch, and it's getting under the skin of environmental and conservation groups who want to see cooling towers at the Oyster Creek Nuclear Generating Station.
A coalition of 10 groups sent representatives to Trenton on Wednesday for the second public hearing on the proposed state water discharge permit for Oyster Creek, and they shared a common message: they want the state Department of Environmental Protection to shrink the permit's seven-year time frame for converting the reactor's once-through cooling water flow to a closed loop system."
Fault discovered beside BNPP
"Researchers at the National Institute of Geological Sciences (NIGS) in the University of the Philippines have discovered a thrust fault less than 200 meters southwest of the derelict Bataan Nuclear Power Plant (BNPP).
It's at the tip of Napot Point, said NIGS professor Alfredo Mahar Francisco Lagmay. At least from the papers I have been researching on, I have never seen a description of this fault.
According to Lagmay, he and his team have been scouting for exposed faults such as this one for the past few months through maps and satellite images."
N.J. environmental coalition urges Oyster Creek nuclear plant to stop damaging Barnegat Bay | NewJerseyNewsroom.com —
"A coalition of environmental groups, fishing interests, and members of the public concerned about the health of Barnegat Bay and the Jersey Shore's livelihood are all calling on Exelon, the owner of the Oyster Creek Nuclear Generating Station, to stop harming the Bay with continued operation of antiquated "once-through cooling" technology.
Continued mass destruction of marine life and water pollution caused by the Oyster Creek Nuclear Power Plant is threatening our entire Jersey Shore economy. We cannot allow the greed of one company, Exelon, to put a natural resource at risk that generates $4 billion dollars annually for our state. This permit is right on the money, and we're calling on NJDEP Commissioner Martin to understand this and adopt the permit.
On January 7th, the New Jersey Department of Environmental Protection issued a draft Clean Water Act permit that requires the company to install a closed loop cooling system on the plant."
Vogtle Components To Move By Rail | Georgia Public Broadcasting
Some of the reactor parts weigh hundreds of tons. Had they come by barge from coastal ports, officials would have had to dredge the Savannah River — removing sediment and dirt to deepen it.
Tonya Bonitatibus, the director of the Savannah Riverkeeper, says the dredging would have harmed natural habitats and polluted the river while costing too much money."
SC justices hear challenge to nuclear plant – BusinessWeek
"An environmental group challenging two proposed new nuclear reactors asked South Carolina's highest court Thursday to review state regulators' approval of electricity rate increases to help pay for future plants.
Friends of the Earth attorney Bob Guild told state Supreme Court justices that a new law that lets companies charge higher rates for future plants means regulators should scrutinize the need for those plants more closely."
Georgia Taps Build America Bonds to Subsidize Nuclear Expansion – Bloomberg.com
"Georgia's Municipal Electric Authority tapped the Build America Bond program, selling $1.22 billion of the taxable securities as it seeks to license the first nuclear power plant in the U.S. in 30 years, according to Bloomberg data.
The public utility, one of four owners of the proposed expansion of the Vogtle electric generating station near Waynesboro, Georgia, agreed to pay an annual interest rate of 6.637 percent on securities maturing in 2057, according to sale results. It plans to sell another $1.3 billion of federally subsidized Build America Bonds before the end of this month to finance most of its share of the project, according to offering documents. "
---
Nuclear Health and Safety News
AFP: Russian tycoon wins libel case over radiation murder
Exiled Russian oligarch Boris Berezovsky won £150,000 ($220,000, 165,000 euros) in libel damages on Wednesday over a claim he was linked to the murder of ex-spy Alexander Litvinenko.
A judge in London said there was "no evidence" that Berezovsky — a fierce critic of Russian Prime Minister Vladimir Putin — was behind the poisoning by radiation of Litvinenko in 2006.
Toohey named to NCRP board || knoxnews.com
"Richard Toohey of Oak Ridge Associated Universities has been confirmed as a member of the board of directors of the National Council on Radiation Protection and Measurements. The NRCP advises the government on radiation protection and related issues. He has been a member of the council since 2006.
In a statement, Toohey said, "As great an honor as it was to be elected to the NCRP, it is even more of an honor to be nominated to the NCRP's board of directors."
Toohey currently is ORAU's acting vice president for university partnerships. He holds a Ph.D. in physics from the University of Cincinnati. In 2008-09, he served as president of the Health Physics Society."
Aging Reactors Put Nuclear Power Plant 'Safety Cultures' in the Spotlight – NYTimes.com
"On Nov. 4, 2008, two divers were cleaning sludge and silt from an entry bay for water pumps that serve Constellation Energy Nuclear Group's Nine Mile Point nuclear power plant near Oswego, N.Y.
In the midst of the operation, the diver and the hose tender shifted their positions and the diver lost control of a plastic suction hose, leaving its trailing section in front of one of the water pipe entries. The force of the water flow, at 9,000 gallons a minute, severed a section of hose and sucked it into one of the system's pumps, fouling it. As the team tried to cope with that problem, a smaller piece of the unattended free end of the hose was pulled into a second water pump, according to an inspection report by the Nuclear Regulatory Commission."
State agency finds GE liable: Rutland Herald Online
"A former employee for General Electric has been awarded compensation by state labor officials who agreed that her longstanding lung ailment was a reaction to inhaling and absorbing beryllium at the company's two Rutland-area plants.
In a Feb. 19 decision and order issued by the state Department of Labor, Commissioner Patricia Moulton Powden awarded Patricia Alexander permanent partial disability benefits, medical benefits and attorneys' fees for a medical condition that Alexander's attorney said has forced the 68-year-old Rutland woman to rely on bottled oxygen to breath and a motorized scooter to get around."
Justice Dept. sends interns to Four Corners to spread word about radiation exposure payments – The Denver Post
"The U.S. Justice Department announced today that it has launched an "intensive outreach effort" in the Four Corners area to Native Americans and their families whose work in the uranium industry during the Cold War benefitted the United States but exposed them to radiation.
Tony West, assistant attorney general for the Justice Department's Civil Rights Division, said in a news release that workers and their families may be entitled to compensation under the Radiation Exposure Compensation Act (RECA).
Under the act, people in the following categories may receive payments: uranium miners, millers and ore transporters; people who were present at nuclear weapons test sites; and people who lived in certain areas "downwind" of the Nevada Nuclear Test Site.
In the latest outreach in the Four Corners area – Colorado, Utah, New Mexico and Arizona – the Justice Department has developed an internship program using part-time college and graduate students recruited from tribal communities."
Hanford News: Hanford compensation program still has complaints
"Some ill nuclear workers and their survivors continue to struggle with the claims process for compensation from the federal government, according to the annual report from the ombudsman for the Energy Employees Occupational Illness Compensation Program.
The report was issued a week before town hall meetings are planned in Kennewick by the U.S. Department of Labor to help ill Hanford or Pacific Northwest National Laboratory workers and their survivors.
The program pays $150,000 to workers with cancer because of radiation exposure at Hanford or other Department of Energy nuclear sites and up to $250,000 for lost wages or impairment due to illnesses caused by hazardous chemical exposure. Medical costs also are covered."
EU pushes worldwide binding standards on nuke plant builds while France leads way with possible Chernobyl II – Bellon
a
The head of the European Commission, José Manuel Barroso began a European Union-wide push on Monday to enforce European nuclear safety standards on the building of atomic energy plants to become the binding worldwide standard, while French president Nicolas Sarkozy chastised international banks' reluctance to invest in nuclear power. The development is seen by analysts as something that could clear the path for France to sell its expensive technology and expertise to other countries. But French environmental groups are warning that the wares its country have on sale are catastrophes waiting to happen.
New nuclear power stations are raising safety fears Telegraph Blogs
"Are we being too sanguine about the safety of new nuclear power stations likely to be built in Britain? The new reactors have been thought to be much less hazardous than their predecessors, largely because they have more safety features and produce less waste. But there is increasing evidence that the new European Pressurised Reactor (EPR) may pose particular problems of its own, and EDF wants to build four in Britain.
Information buried deep in nuclear industry documents has already revealed that they produce up to eleven times as much of radioactive isotopes like caesium 135 and 137 that could be rapidly released in an accident than do present-day reactors. This would not matter too much if accidents were very much less likely to happen, but that is now being called into question."
U.S. Department of Labor – 2009 Fifth Annual Report – Office of the Ombudsman (EEOMBD) – Table of Contents
"Entire Document (PDF  9,097 K)
2009 Annual Report cover
Section 1: Introduction
Section 2: Tables
Section 3: The Report
Section 4: Issues with an Over-Reaching Impact
Section 5: Covered Employment/Survivor Issues
Section 6: Exposure
Section 7: Causation
Section 8: Impairment/Wage Loss
Section 9: Other Administrative Matters
Section 10: Assessment of the Most Common Complaints, Grievances and Requests for Assistance
Conclusion
Appendix 1: EEOICPA Statistics as of December 31, 2009
Appendix 2: List of Town Hall Meetings for Calendar Year 2009″
Markey requests GAO investigation into nuclear plant safety – Arlington, MA – The Arlington Advocate
"Rep. Edward J. Markey, D-Mass., chairman of the Energy and Environment Subcommittee, today announced his request that the Government Accountability Office (GAO) commence a thorough review of the adequacy of nuclear reactor safety regulations and oversight, as well as the Nuclear Regulatory Commission's (NRC's) process of granting licenses for both new and existing nuclear power plants.
For nuclear power to play a major role in our nation's clean energy future, the public must have confidence that new reactors can be built safely and that existing reactors can continue to operate reliably, said Markey. We need to make sure that nuclear plants are adequately protected from both safety and fiscal problems that could place the public at risk.
Chairman Markey, whose Energy and Environment Subcommittee has jurisdiction over the Nuclear Regulatory Commission and the nuclear power industry, requested the GAO report in order to find out:"
BNFL memoir revives nuclear safety fears | Business | The Observer
"The autobiography of a former director of British Nuclear Fuels (BNFL) is likely to reignite fears about the safety of nuclear power, as Britain prepares for a new generation of reactors, by exposing the panic that rocked the industry two decades ago when a link was suggested between radiation and childhood leukaemia.
At its height, workers at Sellafield were advised not to have children, while bosses at the Cumbrian nuclear complex even proposed establishing a sperm bank or calling for "radiation volunteers" from among older workers in order to reduce levels of exposure for workers of child-bearing age."
Docs Blame U.S. Weapons for Fallujah Birth Defects – World Watch – CBS News
"Doctors and parents in the Iraqi city of Fallujah are blaming a sharp increase in the number of birth defects on the highly sophisticated weapons U.S. troops have used in the city during the war.
The BBC reported Thursday the staggering statistic from doctors in the city that the number of heart defects found in newborn babies is 13 times the number of similar birth defects in Europe.
U.S. troops carried out a major offensive in the city in 2004. Military spokesman Michael Kilpatrick told the news organization it takes public health concerns "very seriously.""
EDF nuclear reactor carries 'Chernobyl-size' explosion risk | Business | guardian.co.uk
"French anti-nuclear campaigners claim a new power plant being built in Normandy carries an accident risk of "Chernobyl proportions".
Sortir du Nuaire, a protest network, says leaked confidential documents show that tests on the third-generation pressurised water reactor present a potentially catastrophic scenario.
The network has eight internal papers showing the results of tests on the European Pressurised Reactor (EPR) that, it claims, reveal defects in the mechanism that controls the nuclear reaction. These defects, it says, could cause an explosion sending a massive cloud of radiation into the atmosphere."
Exxon Must Pay $1.2 Million for Workers' Radiation Exposure – BusinessWeek
"Exxon Mobil Corp., the largest U.S. energy company, must pay $1.2 million to 16 Louisiana workers who claimed they were exposed to dangerous levels of radiation when they were cleaning used oil drilling pipes, a jury said.
A state court jury in Gretna, Louisiana, yesterday awarded the men amounts ranging from $10,000 to $175,000 each, finding that they face an increased risk of cancer as a result of their exposure to naturally occurring radioactive material in the used pipes between 1977 and 1992.
It was not what I was hoping for, said one of the men, David Perry, who was awarded $10,000."
Cancer cases in Iraq almost tripled in 15 years
"SFU researcher finds children in Basrah have four times the rate of leukemia as those in Kuwait
A Simon Fraser University researcher will concentrate his search for potential causes of childhood leukemia in southern Iraq, where the rate of the blood cancer in some areas is now four times that of neighbouring Kuwait.
Tim Takaro and his associates from the University of Washington, Mustansiriya University in Baghdad and Basrah University say in a newly published study that the rate of leukemia in children under 15 from Basrah rose to 8.5 cases per 100,000 from three per 100,000 over the 15-year study period. The rate in nearby Kuwait is two per 100,000. The intensity and duration of armed conflict in Basrah has presented researchers with a natural laboratory in which to conduct their search for the causes of childhood leukemia, Takaro said."
---
NRC News
SAN ONOFRE: Nuke plant gets continued criticism from NRC on worker issue
"In a new report card issued to the San Onofre Nuclear Generating Station, federal regulators once again criticize the seaside power plant for failing to make sure that workers meticulously follow procedures designed to head off safety problems.
The Nuclear Regulatory Commission released on Friday its latest annual assessment of the plant.
Overall, the assessment says that San Onofre is operated in a way that preserves public health and safety, but it also notes that ongoing flaws in worker performance remain.
The commission will brief the public on the assessment during a meeting March 24 at the Dana Point Doubletree Hotel."
NRC – NRC Issues Annual Assessment Letters for Nation's Nuclear Plants
"The Nuclear Regulatory Commission has issued annual assessment letters to the nation's 104 operating commercial nuclear power plants. "We ensure nuclear power plants are safe, continually inspecting them and rating their performance on a regular basis, as part of our mission to protect people and the environment," said Eric Leeds, director of the NRC's Office of Nuclear Reactor Regulation.
Currently, 103 of 104 plants are in the two highest performance categories. There are five levels of plant performance based on a detailed assessment of performance indicators (e.g., safety system availability and reliability, control of radiation exposure and unplanned shutdowns) and inspection findings. Levels range from "fully meeting all safety cornerstone objectives (highest level) to "unacceptable performance (lowest level). If a nuclear power plant's performance declines, the NRC increases the level of inspection to ensure the plant operator is taking the steps necessary to correct the situation. The additional amount of inspection is commensurate with the level of plant performance. Additional information on the Reactor Oversight Process is available at: http://www.nrc.gov/reading-rm/doc-collections/nuregs/staff/sr1649/r4/."
FR Doc 2010-4827
"In a letter to Chairman Gregory B. Jaczko dated September 25, 2009, NEI, the petitioner, requested that the NRC undertake an expedited rulemaking to revise the compliance date for specific requirements within Title 10 of the Code of Federal Regulations (10 CFR) 73.55, "Requirements for Physical Protection of Licensed Activities in Nuclear Power Reactors Against Radiological Sabotage." The NRC reviewed the request for rulemaking and determined that the request met the minimum sufficiency requirements of 10 CFR 2.802, "Petition for Rulemaking" and, therefore, was considered as a petition for rulemaking. Accordingly, the NRC docketed the request as PRM-73-14 and notified the petitioner of this decision by letter dated October 1, 2009. Due to the exigent circumstances associated with the request, the NRC did not prepare a notice of receipt and request for comment, and instead gave immediate consideration to the request, convening a petition review board (PRB) on November 9, 2009. "
Leak a sign of bigger issues, NRC told: Rutland Herald Online
"The radioactive leak of tritium at the Vermont Yankee nuclear plant is just the tip of the iceberg of deferred maintenance, representatives for the New England Coalition said Wednesday during a meeting with the federal Nuclear Regulatory Commission.
The watchdog group filed a petition with the NRC against Entergy Nuclear, the owner of Vermont Yankee, about a month ago, asking that the reactor be shut down until the source of the tritium leak was identified and shut off.
While that immediate request was denied, the coalition is pushing for enforcement against Entergy Nuclear, saying the tritium leak is just an indication of a larger problem.
---
Nuclear Fuel Cycle News
Experts spar over uranium mining's hazards, benefits | GoDanRiver
"Experts say uranium mining and milling in Pittsylvania County will lower property values, make it more difficult for farmers to sell their products and greatly increase residents' risks of illnesses and disease caused by living near a uranium mine.
Also, the uranium deposit at Coles Hill northeast of Chatham is not 119-million pounds as mining proponents claim but just 5.5 million pounds, said Paul Robinson, research director at the Southwest Information & Research Center in Albuquerque, N.M.
But another expert, Marita Noon, executive director of the Citizens Alliance for Responsible Energy in New Mexico, says Canada has been mining and milling uranium for years with no ill effects. "
NM congressmen push uranium cleanup bill – KVIA.com El Paso, Las Cruces – Weather, News, Sports –
"Clean up of more than 130 old uranium mine and mill sites around New Mexico could be fast-tracked under federal legislation introduced by New Mexico's three congressmen.
Reps. Harry Teague, Ben Ray Lujan and Martin Heinrich have proposed legislation that would make funds available under the Surface Mine and Reclamation Act for the remediation of uranium sites.
If the bill passes, it would make more than $14 million available for cleaning up the New Mexico sites."
The Associated Press: Uranium mining focus of Va. forum
"Opponents of uranium mining in Southside Virginia and the people who want to end a state moratorium on mining the fuel for nuclear power plants have one more difference of opinion: the size of the deposit.
A speaker at a forum Thursday organized by environmentalists said the deposit totals 5.5 million pounds, not the 119 million pounds estimated by Virginia Uranium Inc.
Environmental analyst Paul Robinson said much of the uranium deposit is "too diluted to be reasonably mined" and questioned the need for the uranium the Virginia deposit would produce."
Uranium mining in Navajo community OK'd by appeals court « New Mexico Independent
A federal appeals court this week moved to allow uranium mining operations in Churchrock, a Navajo community just east of Gallup, New Mexico.
The decision by the Federal 10th Circuit Court of Appeals comes at a time of increased financial incentives for uranium mining—but also intense opposition from many communities, including the Navajo Nation, which outlawed uranium mining in 2005.
"This ruling is a major breakthrough for URI and upholds the NRC [Nuclear Regulatory Commission] license that took us 10 years to obtain and as many to address in supplemental reviews and litigation," Don Ewigleben, President and CEO of Uranium Resources, said in a statement this week. "… The ruling also demonstrates that ISR technology, including the restoration process that follows mining activity, is safe and effective."
The Associated Press: Kazakh court jails nuclear executive for 14 years
The lawyer for a former head of Kazkahstan's state nuclear energy company says his client has been sentenced to 14 years in jail on charges of embezzlement and corruption.
Lawyer Nurlan Bisekeyev said Mukhtar Dzhakishev was sentenced Friday by a court in the capital, Astana.
The verdict is likely to unnerve foreign investors, who view Dzhakishev as a modernizing Western-style manager. Some observers believe Dzhakishev may have fallen foul of the authorities because of his loyalty to London-based government opponent Mukhtar Ablyazov.
Dzhakishev was found guilty of defrauding the Kazakh government of around $680,000 and accepting bribes."
Uranium cleanup subject of House bill « New Mexico Independent
"New Mexico's House delegation has identified a potential way to free up funds for cleaning up abandoned uranium mine sites in New Mexico. Congressmen Harry Teague, Ben Ray Luján, and Martin Heinrich introduced legislation Friday that would make available Surface Mine and Reclamation Act (SMCRA) funds that currently can't be used for uranium mine remediation until the state has certified that all coal remediation has been completed. The measure could bring $14.5 million to help clean up 137 uranium sites across the site.
In a statement, the three explained why freeing up the funds is important.
Cleaning up the legacy of the uranium mines and mills is something we owe to our land, our people, and our water, said Harry Teague, who represents all of Cibola county and part of McKinley County where many of the sites in need of remediation are located. Making these funds available for uranium site remediation would create jobs in areas where people need to be put back to work, and we would be able to do it using existing funds."
12.6M pounds of uranium to be recovered | coloradoan.com | The Coloradoan
"Powertech Uranium Corp. has increased its estimate of how much uranium it might be able to recover at its proposed Centennial Project by more than 1.2 million pounds.
The British Columbia-based company now estimates it will be able to recover more than 12.6 million pounds of uranium, up from the 11.5 million pounds it reported last summer, according to a technical report filed in February with the Canadian government.
The higher estimate comes after the company purchased more than 3,500 acres from two local landowners last summer, said Powertech President Richard Clement."
Russia says ready to establish nuclear fuel bank by yearend | Top Russian news and analysis online | 'RIA Novosti' newswire
"Russia will provide by the end of 2010 the first batch of low-enriched uranium for an international nuclear fuel reserve bank under control of the UN nuclear watchdog, the head of Russia's state-run nuclear power corporation Rosatom said.
Russia has earlier proposed to establish international reserves of low-enriched uranium (LEU) to ensure stable fuel supplies to IAEA member countries in case of emergency, including "insurmountable political difficulties."
"I believe that the first part of these reserves could be formed by the end of this year," Sergei Kiriyenko said at an international conference on nuclear energy in Paris on Monday.
"We want to initially build LEU reserves that would ensure the operation of at least one 1,000 MW reactor," he said.
Russia proposed in 2007 the creation of a nuclear center with LEU reserves in Angarsk, 5,100 km (3,170 miles) east of Moscow, to enable countries including Iran to develop civilian nuclear power without having to enrich their own uranium."
Relaxing uranium rules
"Canada's revival of a plan to relax foreign ownership rules in its uranium industry could draw more investment from foreign miners such as France's Areva and help restore Canada's decreasing share of global production.
Canada, long the world's top producer of uranium, will be eclipsed this year by Kazakhstan, where several mines have been started after the country opened up its sector more than a decade ago. Australia, which has the world's biggest reserves, is also catching up after recently relaxing its own uranium mining bans."
1 million tons taken from Moab uranium waste pile – KIFI – Idaho Falls, Pocatello, Jackson WY –
"The first million tons of uranium tailings have been taken away from a huge pile near Moab.
The U.S. Department of Energy says the milestone was reached this week as part of an ongoing project to remove 16 million tons of radioactive waste from the shores of the Colorado River.
The waste is being loaded on trains and shipped to a disposal site 30 miles to the north.
The Energy Department is overseeing the work. Crews began loading railroad cars in April and hauling the waste to a series of cells at Crescent Junction designed for long-term storage for hazardous waste.
The project is expected to cost around $1 billion."
---
Nuclear Waste News
NUMEC – Buried Legacy – Pittsburgh Tribune-Review
"The Cold War is a fading memory and nuclear weapons production in the Alle-Kiski Valley ended decades ago. But the remnants of that production – involving radioactive plutonium – still lie just beneath the surface of 14 acres in Parks, Armstrong County. The site remains uncontained, on top of an abandoned coal mine and close to the Kiskiminetas River.
The Valley News Dispatch has spent a year reviewing thousands of documents – many newly declassified – concerning the site and talking to the people whose lives have been unalterably changed by the defunct company known as NUMEC."
Battle to revise Russia radioactive waste bill continues as enviro groups are shut out of the dialogue – Bellona
"Powerful environmental groups in Russia have stepped forward to say they have been shut out of a process to revise a new bill on radioactive waste management in Russia, saying their suggestions to improve the bill have been ignored, representatives of Greenpece Russia and Ecodefence told Bellona Web Tuesday.
There is no set date for the second reading of the controversial bill  and three readings are required for it to be adopted as law  but the environmental community has all but been cut out of the process of adding necessary improvements to make it safe, Russian environmental groups said Tuesday, said Vladimir Slivyak, co-chairman of Ecodefence.
Hundreds oppose nuclear dumping – Northants ET
""It's our last chance to have our voices heard before the county council comes to a decision"
Waste Watchers member Clare Langan
Campaigners against nuclear waste being dumped near their village will hand over a 3,000-name petition at a meeting tonight.
King's Cliffe Waste Watchers will hand a petition against Augean being allowed to dump nuclear waste at its toxic dump near the village to county council planning officials at the community centre in King's Cliffe Middle School.
last chance for campaigners to voice their opposition before the county council makes its decision on Tuesday, March 16.
Waste Watchers member Clare Langan said: "We want to send a strong signal to the county council that many people from the village and surrounding area feel strongly about this.
"It's our last chance to have our voices heard before the county council comes to a decision.""
EnergySolutions Wins Major New-Build Contract in China – MarketWatch
"EnergySolutions, Inc. announced today that it has been selected to provide waste management systems to new CPR1000 reactors being built as a part of the extensive nuclear new build program in China.
China Guangdong Nuclear Power Holding Corporation (CGNPC), a clean energy corporation with nuclear power as its core business to supply electricity in a safe, environmental friendly and economical manner, is constructing six CPR 1000 reactor units at its Yangjiang site in Guangdong Province China. "
Local tritium leaks cost Exelon $1 million: Herald News :: Local News
"Exelon will pay more than $1 million to resolve three civil complaints stemming from radioactive tritium leaks at the Braidwood, Bryon and Dresden nuclear power plants.
The fine was announced Thursday by Illinois Attorney General Lisa Madigan and the state's attorneys for Will, Grundy and Ogle counties.
Madigan said the fine includes civil penalties totaling $628,000 and $548,000 to fund several supplemental environmental projects in and around the communities where the power plants are located.
"It is imperative that Illinois' nuclear power plants are operated in a manner that does not endanger public health or the environment," Madigan said in a news release. "I appreciate the involvement and assistance of State's Attorneys (James) Glasgow, (John) Roe and (Sheldon) Sobol in reaching these successful settlements." "
French activists block train with radioactive waste for Russia | Top Russian news and analysis online | 'RIA Novosti' newswire
"French Greenpeace activists blocked a train carrying some 650 metric tons of radioactive waste in protest against the export of nuclear waste to Russia, the Greenpeace Russia website said.
A shipment of depleted uranium hexafluoride was due to be loaded onto the Captain Kuroptev in the port of Le Havre and sent to St. Petersburg. However, the ship weighed anchor and headed towards the port of Montoir-de-Bretagne pursued by the Greenpeace ship Esperanza.
The Greenpeace statement said the activists chained themselves to railway tracks, delaying rail traffic towards Montoir-de-Bretagne for more than four hours."
Debating the Nuclear Waste Problem – Green Inc. Blog – NYTimes.com
"With Nevada's Yucca Mountain facility apparently out of the picture as a nuclear waste repository, government nuclear experts say interim measures might be needed for a very long time.
In a speech Tuesday delivered to about 2,700 industry executives, nuclear regulators and other experts gathered for a nuclear energy conference in Washington, Gregory B. Jaczko, the chairman of the Nuclear Regulatory Commission, said that his agency needed to determine just how many centuries such fuel can be safely stored above ground, and that it should come up with a policy that would not require amendment for many years."
Nuclear waste? Not in Yucca's backyard – SmartPlanet
"After decades of research and debate, Nevada's Yucca Mountain will not become the country's long-term nuclear waste storage facility.
By long-term, I mean for the next million years or so.
Due to the high radioactivity of some of the waste, the Supreme Court has ruled that any nuclear repository must be certified geologically stable for one million years."
Living on Earth: Waste Not, Want Not
"President Obama's decision to cut federal funds for the Yucca Nuclear Waste Repository leaves operators of the nation's reactors holding more than 120 million pounds of high level waste. Federal officials say that the waste is safe, but critics say spent fuel pools are vulnerable targets for terrorists. Several State Attorneys General are suing to change that. Senior Correspondent Bruce Gellerman investigates the Pilgrim reactor in Plymouth, Massachusetts.
YOUNG: Vermont just said no to nukes. Vermont's State Senate blocked a license extension for the aging and leaking  Vermont Yankee nuclear power plant. That comes just days after President Obama announced billions of federal dollars to build reactors. The president wants a new generation of nuclear plants, but as the Vermont vote shows, old problems still plague the industry. One of the biggest problems is what to do with nuclear waste."
Sveriges Radio International – Worries About Nuclear Waste Plan
"The politically-independent Nuclear Waste Council is not convinced of the safety of a planned storage scheme for Sweden's nuclear waste. TT reports that the committee questions the durability of the copper capsules set to hold the waste and the quality of the bentonite mud that is to surround the containers.
The debate about what to do with Sweden's nuclear waste has especially divided residents of Östhammar, the place where the waste would be stored under the scheme. The leftover nuclear products would be kept in copper barrels surrounded by a layer of protective bentonite mud, all of it buried 500 meters inside a rock mountain. SKB, the Swedish company with plans to build the storage center, has told the Council that the waste would be safely stowed for 100,000 years."
Inherit the waste: The nuclear-disposal dilemma | Philadelphia Inquirer | 03/05/2010
"The showstopper in many discussions about the good and bad of nuclear power is the figure 10,000. The antinuclear community often maintains that radioactive fuel remains dangerous for that scary number of years.
The entire written history of the human race spans barely 8,000 years, and a message from that distant past wouldn't be in any language we can understand today. So what is the likelihood that, 9,000 years from now, some distant descendant could understand instructions to the effect that the stuff tucked away under Yucca Mountain must not be tampered with for another thousand years? And who would read the message, let alone enforce the embargo? And what sort of containers would last 10 millennia, when the best we can do with stainless steel is some number of centuries?
But the truth is that all this talk of 10,000 years ignores the way the world works. A Roman engineer in A.D. 100 did not plan for eventualities in the year 2000; more likely, he had A.D. 120 in mind. Nor did the industrialists of the 19th century, as they converted fossil fuels to globe-warming greenhouse gases, consider the carbon dioxide surpluses of the 21st century and beyond."
U.S. needs fresh look at nuclear waste issue: Chu | Green Business | Reuters

"U.S. Energy Secretary Steven Chu said on Friday that the United States needs to come up with a better system for storing or disposing of radioactive nuclear waste than a planned repository near Las Vegas.
"The president has made it very clear that we are going to go beyond Yucca mountain. You should go beyond Yucca mountain," Chu said. "But instead of wringing my hands, let's go forward and do something better."
The Obama administration, in January, announced it was stopping the license application for a long-planned multi-billion dollar nuclear waste storage site at Yucca Mountain near Las Vegas, which is opposed by environmental groups."
Tallevast residents voice toxic cleanup frustration – Tallevast – BradentonHerald.com
"Residents of this historic southern Manatee County community voiced their discontent and lack of confidence Wednesday in a proposed 50-year plan to clean up contaminated groundwater under their homes.
At a meeting in the Mount Tabor Missionary Baptist Church on Tallevast Road, more than 50 residents gathered to hear representatives of the Lockheed Martin Corp. explain the Remedial Action Plan submitted to Florida environmental regulators.
When Doug Foster, a consultant with the engineering firm Camp Dresser & McKee, hired to develop the plan, flashed a slide indicating the plan would take at least 50 years, the audience began to rumble and snicker. "
---
Nuclear Policy News
North West Evening Mail | Lib Dems say they will block plans for N-plant
"THOUSANDS of jobs created by new nuclear power stations across Cumbria could be put at risk in the event of a hung Parliament.
It follows revelations from the Liberal Democrats, who said it would push the Tories to halt the programme started by the Labour government.
Lib Democrat energy spokesman Simon Hughes is demanding the government hold a public inquiry into plans for new power stations across the UK  which would assess whether the benefits of new nuclear build outweigh the potential detriments.
Obama Administration a Year Behind on Scientific Integrity Plan | Union of Concerned Scientists
"On March 9, 2009, President Obama announced his administration would restore scientific integrity to federal policymaking and gave his science adviser, John Holdren, 120 days to come up with a plan. A year later, the White House's Office of Science and Technology Policy (OSTP) is still silent on the issue.
"When Barack Obama was a presidential candidate, he said stopping political interference in science was a top priority," said Francesca Grifo, director of the Union of Concerned Scientists Scientific Integrity Program, which blew the whistle on widespread censorship and distortion of science during the Bush administration. "While the new administration has been generally supportive of scientific integrity values, it's moving too slowly to establish badly needed reforms. "
SC regulators set hearings on SCE&G rate hike – BusinessWeek
"State utility regulators have set three night hearings on a proposed rate increase for South Carolina Electric and Gas Co.
The Public Service Commission said Wednesday the 6 p.m. hearings will be conducted in Summerville, Charleston and Columbia.
SCE&G, a subsidiary of Scana Corp., is seeking 9.5 percent increase in electricity rates to pay for federally mandated environmental improvements to its plants and for its backup dam near Columbia."
Freudenthal vetoes nuclear task force bill – KIFI – Idaho Falls, Pocatello, Jackson WY –
"Gov. Dave Freudenthal has vetoed three bills, including one that called for creating a task force to encourage nuclear energy production in the state.
Freudenthal says the nuclear energy bill seemed aimed more at holding meetings and media forums than on real analytical work.
Republican Sen. Eli Bebout of Riverton was a sponsor of the task force bill and says he disagrees with the governor's action.
Freudenthal also vetoed a bill that would have set up a way for citizens to complain if they thought that state government was competing unfairly with the private sector."
The Debate on Nuclear Loan Guarantees | The Foundry: Conservative Policy News.
"The debate over nuclear power in recent months has revolved around taxpayer backed loan guarantees for new nuclear projects. Not only has the President announced $8.3 billion in federal loan guarantees for a two-reactor project in Burke County, Georgia, his budget proposal includes tripling the nuclear loan guarantee program from $18.5 billion to over $54 billion.
Unfortunately, some groups have used this debate to disguise their anti-nuclear agenda in anti-loan guarantee rhetoric. The basic construct of their argument is that nuclear energy is so risky and so expensive that using government backed financing subjects the taxpayer to unreasonable risk. The problem is that they often not only misrepresent facts about loan guarantees and what risks they pose, but also about nuclear energy broadly to make their case. Misrepresenting the facts not only undermines the legitimacy of their argument but takes away from a very important debate over whether or not loan guarantees are an appropriate tool for financing new nuclear (or any other energy source) projects."
The Associated Press: Nuclear energy gets new French-driven boost
"Poor countries need nuclear power, French President Nicolas Sarkozy said Monday, urging rich lenders to help pay for a global nuclear expansion in the interests of fighting climate change and feeding the growing world hunger for energy.
Sarkozy recognized the danger of meltdowns or proliferation — and international worries about Iran's nuclear program. He stood firmly against those who "cheat" and use nuclear technology to make weapons."
US Nuclear Renaissance:Construction Cycle Risk Obama's Loan Guarantee – GLG News
"In the late 1970s and early 1980s, several nuclear power plant construction projects experienced major problems related to design and construction quality. Long timelines in the project construction cycles made many utilities going broke.
Even before the nuclear renaissance can really take off, one has to examine whether utilities , contractors and designers have gained from the knowledge from the mistakes of the past period with changes in the quality of design and construction methods.
Analysis
The Southern Co's Vogtle Project Timeline apparently shows a lack of appreciation of lessons learned during the last construction cycle in the United States and during recent international construction to understand the causal factors that have led to construction problems."
The Weekend Post Online: Residents in last ditch bid to stop nuclear plant
"CONCERNED residents of one of the Eastern Cape's most pristine stretches of coastline are planning a court battle of David and Goliath proportions in a last-ditch effort to stave off parastatal Eskom's attempts to build a massive nuclear power reactor on their doorstep.
Residents of popular Southern Cape resort towns Cape St Francis, St Francis Bay and Oyster Bay are furious over plans by Eskom to build a pressurised water reactor, the most common type of nuclear station globally, at Thyspunt, a vacant tract of land between the three coastal retreats.
Some residents have even sold their properties and left the area amid fears the project will go ahead and reduce their property values."
GE Hitachi will help Polish firm on nuclear power project | StarNewsOnline.com
"GE Hitachi Nuclear Energy and a major Polish power company have agreed to collaborate on an initiative to build that country's first commercial nuclear power plants, the Wilmington-based company said Friday.
The result could be a major financial gain for GE Hitachi.
The memo of understanding between with Polska Grupa Energetyczna is one of the first steps toward building two nuclear plants, GE Hitachi spokesman Ned Glascock said Friday."
The Hindu : News : France not to toe U.S. line on civilian nuclear energy
"France's panache for assertion of independence in foreign policy will be on display at an international conference on nuclear energy to be inaugurated by its President Nicolas Sarkozy here on Monday. The global meet takes place a month before a similar conference to be hosted by the U.S. which will look at access to civil nuclear energy from an entirely different perspective.
We take into account rules established by the International Atomic Energy Agency (IAEA), ask countries to observe them and no more. The U.S. asks for more by incorporating conditionalities. It is their policy. Our policy is different," pointed out Ambassador Denis Gauer, General Secretary for the preparations to the conference."
Observations: A need for new nukes? "Modular reactors" for energy attract interest
"The entire budget of the U.S. Department of Energy branch that covers today's energy m from cleaning up energy generation's environmental aftermath to energy efficiency programs and renewable energy development's $10 billion. That's enough to "either build one supercollider on the basic end or one nuclear power plant on the applied end," said Kristina Johnson, the undersecretary in charge of the branch, at the ARPA-E conference on March 3. In other words, nuclear power ain't cheap. "
Nuclear loan guarantees ~ next stop grassroots support

"Now that he actively supports the nuclear renaissance, the President needs all the help he can get to convince Congress to add $36 billion to the program
The Obama administration served up a welcome surprise Feb 16 with a well-honed speech supporting federal loan guarantees for new nuclear power plants. At the same time, the Department of Energy (DOE) awarded $8.3 billion, out of existing authority of $18.5 billion, to Southern's Vogtle plant. The project plans to build two Westinghouse 1,150 MW AP1000 reactors at a site in Georgia. Another three reactor projects have been short-listed by DOE under the current program.
In the 2011 federal budget request to Congress, the President requested the authority to issue an additional $36 billion in federal loan guarantees for new nuclear power plants. (see video below)"
Tennessee: Retired Nukes Get a New Life – Newsweek.com
"President Obama has called for a world without nuclear weapons. As he prepares to whittle down America's arsenal, however, a crucial question remains: what to do with the bomb material? Since the end of the Cold War, the U.S. has decommissioned thousands of warheads the explosive cores of which are in storage, pending a way to dispose of their plutonium. Leaving it intact is a potential security risk. But most of the alternatives (including launching it into the sun) have their own risks. While non-weapons-grade plutonium is used to fuel nuclear plants in Europe, it has never been processed out of a warhead and into a form for commercial reactors.
That could change. The Department of Energy is building a South Carolina based plant that can convert America's plutonium stockpile into fuel. And late last month, the Tennessee Valley Authority agreed to evaluate it for use in its reactors near Chattanooga and Athens, Ala. If the TVA ultimately accepts the fuel, which energy analysts expect it to, the final home of much of the U.S. arsenal could be the heart of Dixie and lightbulbs throughout the nation."
Bill to end nuke ban stumbles in committee
"Amendment throws up new obstacles to plant construction
Advocates pushing for an end to the state's 16-year-old ban on nuclear power plant construction suffered a blow on Thursday when a bill to end the moratorium was amended in a way that "guts" the measure, according to the legislation's author. But that's unlikely to elicit much pushback from the energy industry, which is staying away from the debate this year."
---
Nuclear Weapons News
Hibakusha denounce secret pacts | Japan Times Online
"Hiroshima and Nagasaki reacted fiercely Tuesday to a government-appointed panel's confirmation of secret Japan-U.S. pacts, including one apparently granting tacit approval of nuclear weapons being brought into the country.
"As the government of the only country to have suffered atomic bombings, I must say it is pathetic. The state must apologize to the people for lying to them," said Sunao Tsuboi, head of the Hiroshima chapter of the Japan Confederation of A- and H-Bomb Sufferers Organization, known as Nihon Hidankyo.
"How did previous prime ministers dare to come to peace memorial ceremonies on Aug. 6?" he asked, while expressing hope that Japan's three nonnuclear principles will be made into law."
Implications of Japan's revelations of secret pacts with U.S. far reaching
"Japan's Foreign Ministry on Tuesday revealed the findings of an investigation into secret pacts between Washington and Tokyo during the Cold War that are likely to have implications for the future of politics and ties with other countries.
The investigation, ordered by the governing Democratic Party of Japan (DPJ), revealed that despite the denials of former governments led by the Liberal Democratic Party (LDP), often agreements were made behind closed doors that would likely have caused widespread protest and anger if their contents were made public.
Most controversially, Japan agreed to turn a blind eye to U.S. nuclear weapons brought into Japanese territory. Other pacts detailed the share of the burden of cost between the two nations when the United States handed Okinawa to Japan, and permitted Washington to use bases in Japan without prior consultation in the event of instability on the Korean Peninsula."
Footprints for Peace | Chillicothe Gazette
"An international anti-nuclear group made its way through Pike County on Tuesday, and the members are headed to Chillicothe today.
The group, Footprints for Peace, started its International Peace Walk Toward a Nuclear Free Future in February in Oak Ridge, Tenn., and plan to travel through Ohio, Pennsylvania, New Jersey and New York before reaching the United Nations Headquarters in New York on May 1.
The group's Australian organizer, Marcus Atkinson, said it is opposed to nuclear weapons and nuclear energy. His group is concerned about the hazardous waste output generated by nuclear energy the effect nuclear weapons have on people and communities throughout the world.
"Our leaders are incapable of building a world without nuclear weapons. It won't happen without pressure being put on them by all of us," Atkinson said."
BBC News – Japan confirms secret pact on US nuclear transit
"Japan has confirmed the existence of a secret Cold War deal allowing the transit of nuclear-armed US vessels through its ports.
The move by a government-appointed panel ends decades of official denial – although the existence of the pact was an open secret.
The government said that the move was aimed at increasing transparency.
But it comes at an unsettled time for the US-Japan relationship, amid a row over US military bases in Okinawa. "
Fukushima rails at Hatoyama's nuclear agenda | The Japan Times Online
"Prime Minister Yukio Hatoyama plans to promote nuclear power in a bill to fight global warming but is facing resistance from a key member of his tripartite ruling bloc.
The government plans to submit the bill to the current Diet session, but Social Democratic Party chief Mizuho Fukushima has asked Chief Cabinet Secretary Hirofumi Hirano not to promote nuclear power in the bill."
The US and UK lost three nuclear weapons each! – Part 1
"Part 1 – What went missing on President George H.W. Bush's Watch?
When one reads about the pressure that the US and UK Governments put on such countries as Iran and North Korea I find it hard to believe that they themselves are so negligent in taking care of their own weapons. I also find it so hard to believe that they have such high moral standards when trying to stop Weapons of Mass Destruction (WMD) but are prepared to use such evil weapons themselves.
Readers may find it incredible to know that as a result of their gross neglect three US nuclear missiles went missing without trace and have now ended up in the hands of someone else which now adds concern as to how such an event could ever happen."
Obama must decide degree to which U.S. swears off nuclear weapons – washingtonpost.com
"President Obama's top national security advisers will within days present him with an agonizing choice on how to guide U.S. nuclear weapons policy for the rest of his term.
Does he substantially advance his bold pledge to seek a world free of nuclear weapons by declaring that the "sole purpose" of the U.S. arsenal is to deter other nations from using them? Or does he embrace a more modest option, supported by some senior military officials, that deterrence is the "primary purpose"?"
U.S. Congress Presses Marshall Islanders to Resettle Radioactive Home
"Fifty-six years after the first American hydrogen bomb blast in the Pacific exposed hundreds of people to radioactive fallout, U.S. Senator Jeff Bingaman is pressing Marshall Islanders to return to their contaminated home island by next year.
The U.S. official position is that radiation is no longer a threat on the Marshalls atoll. But many islanders doubt that their radiation-exposed island of Rongelap is safe enough to live on.
Rongelap islanders say they fear for their health if they return home to the coral island that was exposed to the Bravo hydrogen bomb test that rained ashy fallout on their island 56 years ago."
Times Archive Blog: The H-bomb test that went nuclear
"The decision facing President Truman in January 1950 over whether to build a hydrogen bomb was, the Washington Post said, potentially the gravest and most difficult that has confronted any chief of the State in war or peace in American history. It may determine the survival of the civilisation that the western world has known for 2,500 years.
On January 31, the President announced that he had ordered the Atomic Energy Commission to press ahead. The race to stockpile conventional nuclear weapons would continue, but the priority was to develop workable  and portable – weapons using thermonuclear (fusion) explosions, in which compressed hydrogen was exploded by a primary fission bomb, which then set off a third fission stage of the bomb's outer casing. Hydrogen was a cheap and accessible fuel, and the explosive potential of the fission-fusion-fission chain reaction was vastly greater than that of the atom bomb. "
---
Department of Energy News
Mercury News interview: Energy Secretary Steven Chu – San Jose Mercury News

"Energy Secretary Steven Chu, a vocal advocate for alternative energy and nuclear power, was in Silicon Valley earlier this week to talk about the role of clean energy in combating global climate change. He also discussed the stiff competition the United States faces from China, which is moving quickly to close down inefficient coal plants as well as nurturing its fast-growing wind and solar industries.
His official biography on the Department of Energy Web site spells out the tall order that is his job: "He is charged with helping implement President Obama's ambitious agenda to invest in alternative and renewable energy, end our addiction to foreign oil, address the global climate crisis and create millions of new jobs.""
Rocky Flats: Like plutonium, the controversy over this former nuclear weapons plant lasts forever – Denver News – The Latest Word
"Plutonium has a half-life of 20,000 years, and the controversy over the former Rocky Flats Nuclear Weapons Plant should continue at least that long. With good reason: If we forget that the plant sixteen miles upwind from Denver processed plutonium and other deadly materials, some day the land could turn into an attractive housing development: Contamination Acres.
As it is, thousands of acres have been turned into a U.S. Fish & Wildlife-run wildlife area, much of which will soon be open to the public."
Office of Nuclear Energy
"Utilities in the United States have operated commercial nuclear power plants since 1957. During this time, no one in the United States has died or been injured as a result of operations at a commercial nuclear power plant."
Energy Secretary Steven Chu's Plan – WSJ.com
"It's fair to say these have been some frustrating months for Steven Chu, secretary of the U.S. Department of Energy. Among other things: The global climate summit in Copenhagen failed to produce much of an agreement. The prospects of passing a comprehensive energy bill are murkier than ever. There have been a string of revelations about questionable practices and outright mistakes by scientists who contributed to a big 2007 U.N. climate-science report. And the Obama administration has been criticized for the way it has doled out economic-stimulus funds.
Mr. Chu talked with Robert Thomson, managing editor of The Wall Street Journal. What follows are edited excerpts of that conversation. "
---
Other Energy News
Obama pushes climate change in White House meeting | Reuters
"President Barack Obama, weighing in on the Senate's efforts to pass a climate change bill, gathered Republican and Democratic lawmakers on Tuesday to try to jumpstart an overhaul of U.S. energy policy.
Obama called the meeting at the White House with influential senators and members of his cabinet to reinvigorate one of his top domestic and foreign policy priorities, which advisers admit has suffered from the president's focus on healthcare reform.
The House of Representatives passed a bill that would require the United States to reduce its emissions of greenhouse gases by 17 percent by 2020 compared with 2005 levels, roughly the same goal Washington has backed at international talks to combat global warming."
World's Top Scientists to Scrutinize Intergovernmental Panel on Climate Change
"A multinational organization of the world's science academies will conduct an independent review of processes and procedures used by the UN's Intergovernmental Panel on Climate Change to arrive at its reports on the science of climate change, UN and IPCC officials announced today.
The InterAcademy Council will select an expert panel to examine every aspect of how the IPCC's reports are prepared, including the use of non-peer reviewed literature and the reflection of diverse viewpoints.
The review will also examine institutional aspects, including management functions as well as the panel's procedures for communicating its findings with the public. "
---
Nuclear Editorial and Opinions
Go natural, go nuclear – TheHill.com
"By Sen. Lamar Alexander (R-Tenn.)
The fantastic success of the movie Avatar, in which an interplanetary Stone Age species of people overcomes an expeditionary force that looks suspiciously like the U.S. Army, is convincing millions of Americans that the secret of success in the modern world is to go back to nature.
President Barack Obama mirrored this in his Inaugural address when he said, We will harness the sun and the winds and the soil to fuel our cars and run our factories. It all sounds so easy  free energy all around us, waiting to be harvested at little or no environmental cost, putting us back in tune with nature."
Don't buy Obama's greenwashing of nuclear power | Grist
"On Feb. 16, while President Obama was in Maryland announcing an $8.3 billion taxpayer-backed loan guarantee for Southern Company to build two new nuclear reactors in Georgia, inspectors at the Vermont Yankee reactor were finding dangerously high levels of tritium, a radioactive cancer-causing chemical, in the groundwater near the plant.
The next week, the Vermont state Senate voted overwhelmingly to shut down Vermont Yankee when its current license expires in 2012.
Vermont Gov. Jim Douglas (R) called the timing of the nuclear loan guarantee announcement and the Vermont Senate's decision "ironic." More than just some coincidence, though, the Vermont Yankee situation demonstrates that from the mining of uranium ore to the storage of radioactive waste, nuclear reactors remain as dirty, risky, and as costly as they ever were. If President Obama's recent enthusiasm for nuclear reactors has led you to believe otherwise, you've bought in to the administration's greenwashing of nuclear."
Obama must scrap costly nukes | Eric Margolis | Columnists | Comment | Toronto Sun
"American Peace President' lacks courage to pull the plug on nuclear arsenal
U.S. President Barack Obama will shortly issue a Nuclear Posture Review, a task each new president must perform.
The Nobel Peace Laureate must decide what to do with America's 5,500 nuclear weapons  enough to destroy the planet at least five times over.
Obama, strongly influenced by Defence Secretary Robert Gates, will likely decide to spend $7 billion US modernizing nuclear weapons and plants. This when the U.S. is bankrupt and running on borrowed money.
The president is expected to reject a "no first use policy demanded by many Democrats that would reaffirm the sole purpose of the U.S. arsenal is deterring nuclear attack."
Nuclear power risky, expensive » Corpus Christi Caller-Times

"Heavily subsidized by taxpayers and ratepayers, nuclear power is susceptible to delay, cost overruns and significant environmental risks. Investing billions into more nuclear power threatens to derail funding that would be better spent on energy efficiency and safer, cleaner renewable energy.
Moody's advises investors that nuclear projects frequently lead to financial crunch and credit rating drops. The two South Texas Project reactors proposed for the existing Bay City site were supposed to lead the so-called nuclear renaissance but there has been strong citizen and legal opposition and the cost has already skyrocketed. Estimates now exceed $18 billion, three times original projections. No shovel has yet been turned and no license granted."
Jump-starting nuclear energy – latimes.com
"President Obama's commitment for federal loans for two advanced plants in Georgia is an important step for clean energy and a revitalized economy.
President Obama's announcement that the federal government would guarantee loans for two advanced-design nuclear plants in Georgia was good news.
The commitment jump-starts the U.S. nuclear energy industry at a time when we have begun to understand that nuclear energy has a substantial role to play in combating climate change and supplying power. More important for the near term, the administration is putting nuclear energy at the center of its push to revitalize the economy."
Nuclear power — not a green option – latimes.com
"It generates radioactive waste; it requires uranium that's dangerous to mine; it's hugely expensive.
Here we go again. With the Obama administration's promise of federal loan guarantees to build two new nuclear power plants at a cost of $8.3 billion, the radioactive monster is rising from a long dormancy, pumped to life by the lobbyists for nuke designers, nuke contractors, nuke operators and nuke consultants and their generous spending.
Over the last decade, the nuclear industry has spent more than $600 million lobbying the federal government and another $63 million in federal campaign contributions, according to an analysis of public records by the Investigative Reporting Workshop at American University. Today, the industry is using our desperate need for jobs and worries about global warming to further its cause."
The Top Nuclear Stories is published twice weekly. It is a produced using a combination of social bookmarking and programming. You can view or join the public group and add your own stories by going here -> http://groups.diigo.com/groups/nukenews