I hate DC politics.  Isn't it just the most psychotic process imaginable! Just think of all those pro-nuclear ideologues just dying in their own stew… The shoe could fit for us as well.  Legislation passing through congress could very well be the most important actions of the century! Stay sane folks.
There was once again a lot of news.  This is the final version of the news with stories from the beginning of the week added, due to the volume. If you've already looked at the news, then the new stories will be towards the bottom of each section with the largest group of stories being added to the fuel cycle and other energy news sections.
The big stories, and there were many include the multiple part series on recycled radioactive materials and the 4 part series in New Mexico on the Hopi community that was forced onto contaminated lands in the 1960's.  The NRC as usual has been very busy with all of its new staffing, relicensing Vogtle, releasing the final GEIS on ISL mining as well as way too many other events to mention or even post.
If you are into the big picture, definitely take a peak at the other energy section as there were several dramatic new additions including one story that claims that a single one of the new super container ships pollutes as much as 50 million cars! And adding news from this week, the corporate (republican and moderate dem) attack on the Waxman bill has just begun as fossil fuel states prepare to load the bill with the usual king CONG agenda.
Its nice to see folks pick up on the recycling scandal, How about posting some of Kathy's fabulous story about what we did with the Navajo, moving some of them onto radioactively contaminated lands!
Lastly, I hope you will check out a web page I designed and make comments and suggestions about pushing for a new SECC community. Sorry about taking so long to get this updated.
---
Top Nuclear Stories Index
---
Nuclear Reactor News
Duke Energy exec: Lee nuclear project hinges on change in N.C. law – Charlotte Business Journal:
Duke Energy Corp. executives raised the ante on N.C. legislators and regulators Wednesday night, saying the company won't build its $11 billion Lee Nuclear Station unless the state makes major changes in utility law.
The biggest change would be to allow utilities to charge customers for the costs of nuclear plants without a full state review of their rates. That would reverse the current practice in North Carolina. The state now conducts a general rate proceeding before letting a utility charge customers for any power plant.
Nuclear Reactor Shutdown Vote 20 Years Ago Reverberates Today in Actions by 900 Mayors and Renewable Portfolio Standards in 2 Dozen States
"Shot Heard Round the World" Echoes in Strong Local, State Opposition Across U.S. to New Nuclear Reactors
SACRAMENTO, Calif., June 5 /PRNewswire-USNewswire/ — Ahead of the 20th anniversary on Saturday of Sacramento voters going to the polls to shut down Rancho Seco, a nuclear reactor operated by the Sacramento Municipal Utility District (SMUD) about 25 miles southeast of the city, organizers held a news conference today to mark the event.
In his remarks at the news conference, Scott Denman, former executive director of the national Safe Energy Communication Council, emphasized that votes against nuclear power continue to this day.
Since the historic Rancho Seco shutdown vote, more than two dozen states have legislated or passed referenda requiring that utilities meet a specific target – usually ranging 10-30 percent of the electricity supply – for sustainable energy resources by a specific date, Denman said. Power that will be available from these "renewable portfolio standards" (RPS) sources is now routinely cited as a reason not to pursue more nuclear reactors.
FACTBOX: Key facts about Spain's nuclear power stations | Reuters
Spain's nuclear regulator CSN on Friday recommended that the Garona plant may renew its operating permit for another 10 years on safety grounds, newspaper online reports said.
The government has the final say and must decide by July 5.
Permits to operate another six of Spain's eight nuclear plants are up for renewal in the next two years, or within the mandate of a government that has vowed to phase them out.
Following are some key facts about Spain's eight nuclear power stations.
Poor countries could be paid to go nuclear  – New Scientist

For the first time in eight years, countries are contemplating giving nuclear stations carbon credits in the run-up to the crucial world summit on climate change in Copenhagen in December. This could greatly boost prospects of a global nuclear
expansion.
Draft text currently under negotiation at climate change talks by 182 countries in Bonn, Germany, includes an option to make nuclear facilities eligible for funding from 2012 under two schemes meant to help poorer countries develop low-carbon technologies: the Clean Development Mechanism (CDM) and Joint Implementation.
Nuclear power was excluded from these schemes under the Kyoto protocol in 2001, after opposition from European and developing countries. Now the nuclear industry is hoping to overturn that, and open the door for funding to flow to nuclear stations across the developing world.
Results on Bataan power plant study 'predetermined' | ABS-CBN News Online
A bill allocating P100 million for a feasibility study has already "predetermined" results, a member of a multisectoral alliance against the recommissioning and operation of mothballed Bataan Nuclear Power Plant (BNPP) said on Friday.
Engr. Roberto Verzola, secretary-general of Philippine Greens, a member of Network Opposed to Bataan Nuclear Power Plant (NO to BNPP), said in a statement that Rep. Mark Cojuangco's H.B. 6300 on the Bataan Nuclear Power Plant (BNPP) has been scheduled by the House of Representatives for plenary debates when it reconvenes in July.
Coalition gears up to fight Peace River nuclear plant
Mandy Melnyk expects a nuclear power plant near Peace River will put an end to her grass-fed beef business, but she wants all Albertans to know they will be affected.
Melnyk is part of an anti-nuclear group with roots in the Peace region that is trying to gain public support to fight the proposal.
She believes a nuclear plant that releases a radioactive isotope called tritium into the atmosphere will contaminate the grass in her area and prevent her from having a clear conscience when marketing her beef.
Calif. activists ask feds to reject nuclear plants – San Jose Mercury News
In 1989, Sacramento voters agreed to shut down their utility's nuclear power plant, rejecting warnings that their electricity bills would skyrocket.
Twenty years later, the area has among the lowest electricity rates in California, even as the Sacramento Municipal Utility District considers a 13 percent increase.
That's a message former state lawmaker Tom Hayden and others involved in the 1989 campaign say the federal government should note.
Hayden held a news conference Friday in the capital to mark the 20th anniversary of the vote and urge the federal government to invest in conservation and renewable energy.
The U.S. Energy Department is evaluating loan guarantees to four companies planning new nuclear plants. The reactors being considered are in Maryland, Georgia, South Carolina and Texas.
Group to freeholders: Close Oyster Creek | Asbury Park Press
Opponents of the Oyster Creek nuclear power plant in Lacey want the Ocean County Board of Freeholders to use whatever legal means are at their discretion to shut down the nation's oldest commercial reactor.
A delegation from Jersey Shore Nuclear Watch appeared before the freeholder board for the second time in two weeks to call on the county government to stop a 20-year extension on the plant's operating license by the federal government.
The group's president, Edith Gbur, had been before the freeholders May 20. On that date, she had asked the board to place a countywide referendum on the November ballot that would have polled voters on whether Oyster Creek should be closed.
Federal panel to hear foes of Comanche Peak expansion next week | Star-Telegram
A fight over whether to build two generating units at the Comanche Peak nuclear power plant near Glen Rose will be centered in the Hood County seat of Granbury six days from now.
A panel of the federal Atomic Safety and Licensing Board will hear oral arguments beginning at 9 a.m. Wednesday on a request by opponents of the plant's expansion that they be granted intervener status. If they are successful, a public hearing would be held regarding their opposition to Luminant Generation's application to the Nuclear Regulatory Commission for a license to operate the two units.
The arguments will be heard in the jury selection room of the Hood County Justice Center, 1200 Pearl St. If necessary, the hearing will continue the next morning.
Energy Northwest considers more nuclear power
A quarter century after its ambitious plan to build five nuclear plants crumbled into a punch line for government incompetence, a regional power consortium in the Pacific Northwest is quietly shopping the idea of building another reactor.
Energy Northwest, which is already expanding its wind, solar and biomass electricity generation, aims to satisfy increasing demand for carbon-free power in one of the country's most environmentally conscious regions.
In a May 27 letter obtained by The Associated Press, the consortium asked each of its 25 member public utilities and municipalities to pitch in $25,000 for further research into building one or more small reactors. Those who pay would have first rights to any power produced if a plant is built.
New NRG nuclear plant to cost $10 billion | Reuters
The cost to build a new nuclear power plant in Texas has risen to $10 billion, up from early estimates, but much below price tags of other proposed U.S. nuclear projects, an executive with NRG Energy Inc's nuclear development arm said on Tuesday.
The "all in" cost to build two 1,350-megawatt nuclear reactors in South Texas has risen 40 percent from 2006 estimates which did not include financing costs, Steve Winn, chief executive of Nuclear Innovation North America (NINA), told the Reuters Global Energy Summit.
While higher, NINA's current estimate is more than $10 billion under estimates from other nuclear developers that operate in states where regulators determine how much money utilities can charge customers for new power plants.
Nuclear license renewal sparks protest – NJ.com
Two months after the Oyster Creek Nuclear Generating Station in Lacey Township won a 20-year extension of its license, a coalition of environmental and citizens groups has asked a federal court to overturn the decision.
Citing inadequate information provided to the U.S. Nuclear Regulatory Commission about the plant's safety, the coalition wants a federal court to invalidate the relicensing of the 40-year-old facility.
Berkshire divests Constellation Energy stake| Reuters
Warren Buffett's Berkshire Hathaway Inc has divested its remaining 6.26 percent stake in Constellation Energy Group Inc, after backing away from a possible bidding war for the company.
Berkshire's MidAmerican Energy Holdings Co unit sold its remaining 12.48 million shares of Constellation, including 10.97 million Barclays Capital bought for $27.25 each, according to a U.S. Securities and Exchange Commission filing.
Omaha, Nebraska-based Berkshire got about 20 million Constellation shares plus $593 million in cash as a termination fee when Constellation on Dec. 17 rebuffed a $4.7 billion takeover offer.
Environmental groups seek to overturn Oyster Creek nuclear
plant license renewal – NJ.com
Two months after the Oyster Creek Nuclear Generating Station in Lacey Township won a 20-year extension of its license, a coalition of environmental and citizens groups has asked a federal court to overturn the decision.
Citing inadequate information provided to the U.S. Nuclear Regulatory Commission about the plant's safety, the coalition wants a federal court to invalidate the relicensing of the 40-year-old facility
"We are appealing the decision because the Nuclear Regulatory Commission did not have sufficient information available to it to decide whether Oyster Creek can operate safely for the next 20 years," said the coalition's attorney, Richard Webster, of the Eastern Environmental Law Center.
The coalition is composed of the New Jersey Environmental Federation, the New Jersey Sierra Club, the Public Interest Research Group, the Nuclear Information Resource Service and Grandmothers, Mothers and More for Energy Safety (GRAMMES).
---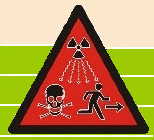 Nuclear Health and Safety News
Cat-Food Irradiation Banned in Australia: Too Much of a Good Thing is Not Such a Good Thing : TreeHugger
Food irradiation is basically the process of passing radiation through food in order to sterilize it and make it safe for consumption. It has the ability to rid most
foods of disease harboring microbes, such as E Coli. It has been touted as a miracle in many areas of the world where disease harboring microbes take hundreds of lives each year.
But what happens when such a miracle becomes fatal…
Irradiated food has been a controversial process in Australia for about a decade now, but it has recently come under the microscope and slapped a ban due to a rash of cat deaths. At first, the account of around 90 recorded illnesses at a vet clinic was nothing more than a mystery, but one veterinarian, Dr. Georgina Child, put two and two together.
Steam leak in pump at quake-hit Japan reactor-Kyodo| Reuters
Steam leaked from part of a pump carrying water to the No. 7 nuclear reactor in the quake-hit Kashiwazaki-Kariwa nuclear plant in northern Japan on Saturday, but the leak was soon fixed, Kyodo news agency said.
Though the steam contained a minuscule amount of radioactive material, there was no impact on the outside environment, Tokyo Electric Power Co, which runs the plant — the world's biggest — was quoted by Kyodo as saying.
TEPCO officials were not available for comment.
Christmas Island veterans win legal fight | Stoke & Staffordshire News
NUCLEAR test veterans have won their 12-year battle for the right to sue for compensation.
Around 1,000 servicemen who blame their ill health on their involvement in Britain's nuclear tests in the '50s want to sue the Ministry of Defence (MoD).
Yesterday, at London's High Court, Judge Mr Justice Foskett gave the veterans the green light to proceed with the claims.
The veterans, who took part in the programme on the Australia mainland, Monte-Bello islands and Christmas Island between 1952 and 1958, say new scientific evidence has shown links between exposure to ionising radiation and their conditions, which include cancer, skin defects and infertility.
Families fight atomic plant benefits ruling | Chillicothe Gazette
Relatives of workers who died of exposure to radiation or toxic materials at a Cold War-era uranium enrichment plant in Ohio are fighting a ruling by state officials that keeps them from receiving workers' compensation death benefits.
They say they should not be penalized for missing a deadline for filing claims because the government withheld information for years and workers did not know they were working in a life-threatening environment.
"There isn't any amount of money on this earth that could replace what we lost," said Anna Fleshman, 77, of Chillicothe.
"But I do believe they owe us. If they could see what they go through with that cancer … they should have told the boys."
Editorial: The hidden radiation around us | ScrippsNews
Admittedly, it sounds like bad science fiction, but long-term exposure to such products as diverse as reclining chairs, common kitchen utensils and tableware, elevator buttons and construction steel could be a long-term health hazard.
That's because radioactively tainted metal is increasingly turning up in common consumer goods and industrial products, thanks to widespread use of radioactive isotopes, increased recycling in the United States that sometimes inadvertently processes them and imports of metal products from countries like China that have a relaxed attitude toward consumer safety. And there are reports that exporters in China, India, the former Soviet bloc and some African nations are taking advantage of the fact that the United States has no regulations specifying unacceptable levels of radiation in imports.
Union leaders back reform of sick worker program | knoxnews
The presidents of the Metal Trades and the Building & Construction Trades Departments of the AFL-CIO this week endorsed the Charlie Wolf Bill, which would amend the Energy Employees Occupational Illness Compensation Program Act to expand the eliigibility of workers and change some procedures for compensation.
The press statement released by Ron Ault of Metal Trades and Mark Ayers of Building & Construction Trades endorsed the companion bills in the U.S. Senate and House and called for their quick consideration.
Their statement said, in part:
Mandatory screening, reporting needed to stop recycling radiation | ScrippsNews
Decades of lax screening, haphazard oversight and few rules in the United States and abroad have allowed low-level radioactive materials to slip into the recycled-metal pipeline and, from there, into ordinary goods.
As a result, consumers, manufacturers, the metal industry, the environment and public health are bearing a growing cost.
Here are some possible solutions
Radioactive materials surface in Tennessee scrap yards | ScrippsNews
When a metal recycler north of Memphis, Tenn., inadvertently mixed radioactive material into a new batch of metal in 1997, employees at the facility didn't know about it for three days, state documents show.
Contained in a piece of metal scrap, the radioactive isotope Americium-241 slipped into White Salvage's scrap-metal supply at its Ripley, Tenn., plant, blending into a new batch of aluminum. The contamination was not discovered until a shipment of the newly made material reached Memphis metal broker Southern Tin three days later.
Only U.S. effort to collect radioactive material has 9,000-object backlog | ScrippsNews
The U.S. government's only effort to hunt down castoff radioactive waste has recovered just 4 percent of the estimated 500,000 X-ray machines, industrial sensors and other items discarded across the country.
In the past decade, the U.S. Department of Energy's Off-Site Source Recovery Project in New Mexico has retrieved 21,000 items, said project manager Julia Whitworth.
It currently has a two-year waiting list and a 9,000-item backlog — and is fielding requests to collect an additional 2,000 newly detected items a year.
But these efforts are only a drop in the bucket. The Government Accountability Office, Congress' investigative arm, estimates there are 500,000 radioactively contaminated metal objects unaccounted for in the United States.
Texas has highest number of radioactive metal incidents | ScrippsNews
For more than a month in the summer of 2006, a metal recycler in Longview, Texas, produced half a million pounds of radioactive material, state and federal documents show.
When LeTourneau Inc. workers melted Cesium-137 — a radioactive material commonly released in nuclear accidents — the dust containing the radioactive isotope contaminated the workers, along with sections of the facility, according to a July 2006 U.S. Nuclear Regulatory Commission report.
No workers suffered direct or immediate harm that could be detected in medical screening. And none of the metal sent to LeTourneau's customers was radioactive, according to the report.
Recycled radioactive metal contaminates consumer products | ScrippsNews
Thousands of everyday products and materials containing radioactive metals are surfacing across the United States and around the world.
Common kitchen cheese graters, reclining chairs, women's handbags and tableware manufactured with contaminated metals have been identified, some after having been in circulation for as long as a decade. So have fencing wire and fence posts, shovel blades, elevator buttons, airline parts and steel used in construction.
A Scripps Howard News Service investigation has found that — because of haphazard screening, an absence of oversight and substantial disincentives for businesses to report contamination — no one knows how many tainted goods are in circulation in the United States.
Authorities scrambled to corral radioactive La-Z-Boy recliners | ScrippsNews
An Indiana manufacturer unknowingly used metal blended with a dangerous radioactive isotope to make parts for 1,000 La-Z-Boy recliners more than a decade ago.
The discovery of that contamination — which received virtually no publicity at the time — triggered a federal and state effort to keep the popular chairs out of American living rooms, a Scripps Howard News Service investigation has found.
The isotope — Cobalt-60 — used by No-Sag Products Co. of Kendallville, Ind., had been blended in Brazil into metal No-Sag used in 1998
BBC NEWS | US in nuclear disclosure blunder
A document providing confidential details of US civilian nuclear sites was accidentally posted on the internet, the government has admitted.
The 266-page document included the precise location of stockpiles of fuel for nuclear weapons, the Obama administration said.
The Government Printing Office website took down the posting on Tuesday after experts expressed concern.
US officials insisted the information detailed was not a security threat.
Officials say no radioactive material spilled: Knoxville News Sentinel
Sources of cobalt-60 came loose at truck terminal
A spokesman with the Tennessee Emergency Management Agency said Tuesday there was no spill of radioactive material at the Yellow Freight Roadway trucking terminal in West Knoxville, although he said the shielded sources of radioactive cobalt-60 did come loose from their transportation crate.
"There were no leaks," said Jeremy Heidt of TEMA. He emphasized there was never a threat to public health or workers.
Piketon employees' survivors appeal Workers Comp decision | Chillicothe Gazette
Widows of 38 former employees seeking exception to 2-year rule
Surviving family members of several former workers at the Portsmouth Gaseous Diffusion Plant in Piketon are asking the state to make an exception concerning their Workers Compensation claims for deceased spouses who handled possibly hazardous material that may have contributed to their deaths.
Columbus attorney Philip Fulton, on behalf of 38 widows of former workers, has appealed an order from the Ohio Industrial Commission denying state death benefits. The commission, by a 2-1 vote, had denied the compensation claims because they weren't filed within two years of the deaths of their spouses.
Crossville Chronicle, Crossville, TN – WE THE PEOPLE: TVA ash, a dumb idea
I was going to write about Tom Paine. The upcoming 200th anniversary of his death on June 9 certainly needs to be acknowledged, but if the people of Cumberland County can pull together to prevent the despoiling of their God-given land, they will do more to honor Tom's memory than my feeble words, so I'll defer for now.
When coal burns, most of it turns into gas (carbon dioxide), but heavier minerals are left behind in the ash. Therefore, coal ash contains concentrated amounts of toxic metals such as mercury, lead, arsenic and heavy radioactive elements. As I said in an earlier column, Wake Forest University found Emory River arsenic measurements hundreds of time higher than allowable levels after the TVA ash spill. Radioactivity in the ash is over 50 percent above allowable levels in uranium mining waste.
The Columbus Dispatch : Nuclear-plant widows upset
Federal cover-up blamed for state denying workers' comp
Nancy Meadows is a Cold War widow.
Her husband worked at the uranium-enrichment plant near Piketon from 1955 to 1996, handling stuff that ended up in nuclear weapons.
Joe Meadows and thousands of others toiled for decades amid radiation while the federal government knew — but publicly denied — that it was poisoning its work force.
In 1999, after years of gobbling aspirin and seldom complaining, Joe Meadows died of cancer at age 60.
More than two years later, federal officials admitted having exposed workers to radiation at the former Portsmouth Gaseous Diffusion Plant. Mrs. Meadows and other survivors of dead workers later received $150,000 each in federal compensation.
Child Leukemia Rates Increase Near U.S. Nuclear Power Plants
The carcinogenic effects of radiation exposure are most severe among infants and children.
(NEW YORK) – Leukemia death rates in U.S. children near nuclear reactors rose sharply (vs. the national trend) in the past two decades, according to a recent study.
The greatest mortality increases occurred near the oldest nuclear plants, while declines were observed near plants that closed permanently in the 1980s and 1990s. The study was published in the most recent issue of the European Journal of Cancer Care.
The study updates an analysis conducted in the late 1980s by the National Cancer Institute (NCI). That analysis, mandated by Senator Edward M. Kennedy (D-MA), is the only attempt federal officials have made to examine cancer rates near U.S. nuclear plants.
U.S. Rep. Edward J. Markey (D-MA), a senior member of the House Energy and Commerce Committee, said.
---
NRC News
Nuclear Regulatory Commission ups review of new uranium mines | Greeley Tribune
The Nuclear Regulatory Commission will require more detailed environmental studies of proposed new in-situ uranium mines in the western United States.
The in-situ technique involves pumping chemicals into groundwater to free uranium from the surrounding ore so it can be pumped to the surface and refined.
The agency announced this week that it has released its final environmental study of the mining method after conducting public meetings in Wyoming, Nebraska, South Dakota and New Mexico.
Critics say the technique pollutes groundwater. But supporters say it's a clean process that's less disruptive than traditional mining methods.

NRC reports 1 low-safety issue at VY – Brattleboro Reformer
Vermont Yankee technicians failed to address in an adequate manner a safety issue related to a high-pressure coolant injection system, stated a report issued by the Nuclear Regulatory Commission this week.
But, said Neil Sheehan, spokesman for the NRC, because of its very low level of significance, and because the company has already entered the issue into its corrective action program, the NRC is treating it as a non-cited violation.
"We'll be following up on the company's corrective actions in this area through our routine oversight," said Sheehan.
The report was a once-every-two-years inspection the NRC conducts to look at a plant's problem identification and resolution program — it's system for catching problems early and then fixing them before they can develop into significant issues.
NRC – NRC Issues Final Environmental Report on Uranium Recovery Operations, Announces Change in Review Approach
The Nuclear Regulatory Commission has published its final Generic Environmental Impact Statement (GEIS) for in situ leach uranium recovery (ISR) operations in the Western United States, and is announcing a change in the agency's approach for environmental reviews of new ISR facilities.
The agency has decided to issue full Supplemental Environmental Impact Statements (SEIS) for new recovery operations, instead of Environmental Assessments as originally planned. Under the National Environmental Policy Act, an Environmental Impact Statement is the most thorough review of potential impacts of a proposed licensing action on the environment. It involves extensive opportunities for public participation, with a draft report issued for public comment before a final report is prepared.
"This new approach responds to public concerns that our review of generic impacts common to all uranium recovery actions would overlook unique characteristics of each individual site," NRC Chairman Gregory B. Jaczko said. "Citizens may have confidence in the certainty of our regulatory decisions, because our reviews will be as comprehensive and transparent as possible, with maximum opportunity for the public to participate in the process."
NRC: The Browns Ferry Nuclear Plant Fire of 1975 and the History of NRC Fire Regulations (NUREG/BR-0361)
Fire events provide a unique source of historical data, but only when the lessons learned provide advancements in safety. When these lessons are learned but not preserved, they are often repeated.
The PURPOSE of this brochure and DVD is to preserve the history and impact of the fire at the Browns Ferry Nuclear (BFN) Power Plant on regulations and to educate future generations of safety professionals.
Fire protection in commercial nuclear power plants (NPPs) has been a longstanding challenge since operations began. In the 1960s and 1970s, when most of today's nuclear power reactors were being constructed, the U.S. Nuclear Regulatory Commission's (NRC's) predecessor"the Atomic Energy Commission"began adopting rules
and regulations to ensure fire safety. The first adopted fire protection regulation was General Design Criterion (GDC) 3, "Fire Protection, as Appendix A of 10 CFR Part 50 in February 1971. The GDC 3, in part, states that:
NRC – NRC Extends Public Comment Period on Proposed Rule Amending Emergency Preparedness Requirements for Licensed Nuclear Facilities
The NRC has extended the public comment period for a proposed rule on emergency preparedness requirements from 75 to 150 days. The proposed rule, including associated guidance documents, would change emergency preparedness requirements for currently operating nuclear power plants, for those that might be licensed and built in the future, and for operating research and test reactors.
Several stakeholders had requested that the comment period be extended based on the extensive nature of the proposed rule and guidance changes, and the need for additional time to evaluate the impact of these changes on their emergency preparedness programs.
The proposed rule would limit the duties of a plant's onsite emergency responders to ensure they are not overburdened during an emergency event, and require specific provisions to protect them and other plant personnel during a hostile-action event. In addition, the proposed rule would require all nuclear power plants to incorporate hostile-action scenarios in their drills and exercises, which currently primarily focus on nuclear-related scenarios. New requirements for back-up measures for alerting and notification systems are also included in the proposed rule.
NRC renews Southern Ga. Vogtle reactors licenses | Reuters
The U.S. Nuclear Regulatory Commission on Wednesday renewed the operating licenses for Southern Co's Vogtle nuclear power plant in Georgia for an additional 20 years.
The new licenses for Units 1 and 2 will expire on Jan. 16, 2047, and Feb. 9, 2049. Southern submitted the application for the new licenses in June 2007.
The Vogtle units represent the 53rd and 54th reactor licenses renewed by the NRC. Twelve other applications are under review.
---
Nuclear Fuel Cycle News
Kyiv Post» Yushchenko reports attempts to monopolize nuclear fuel market
Ukrainian President Viktor Yushchenko has expressed concern about attempts to monopolize the nuclear fuel market, including attempts made by Ukraine's partners.
"I am concerned about the current situation on the nuclear fuel market. Our traditional partners in this area are now taking active measures to monopolize the isotope uranium enrichment services market," Yuschenko said opening a meeting of the National Security and Defense Council on Friday.
Anti-nuclear opinions dominate uranium forum in Regina
More than 400 people gathered in Regina to weigh in on the province's nuclear options, with many in the crowd firmly opposed to the idea of building a reactor.
The group responded to the findings of the Uranium Development Partnership (UDP), a panel struck by the Saskatchewan Party government to recommend how the province can add value to the uranium mined here.
It suggested the province pursue a nuclear reactor to help meet future electricity needs.
More data needed on uranium's effects, speaker says – Northumberland Today – Ontario, CA
There are too many unknowns when it comes to uranium and its effects on people, says Dr. Linda Harvey, the guest speaker at the Port Hope Community Health Concerns
Committee (PHCHCC) annual general meeting on Wednesday.
"No proof of harm is not the same as proof of no harm," the retired family physician from the Kingston area said.
She told the membership that trials have been undertaken on animals, but very few on people.
"Studies have been based on guess work," she said. "There's a huge gap in knowledge."
Information is not readily available on the effects of uranium on people who are ill, seniors or children, she says.
FR: NRC: ISL uranium mining Final GEIS released
Notice is hereby given that the U.S. Nuclear Regulatory Commission (NRC), with the cooperation of the Wyoming Department of Environmental Quality, Land Quality Division, is issuing a final Generic Environmental Impact Statement (GEIS) that assesses the potential environmental impacts of the construction, operation, aquifer restoration, and decommissioning at an in-situ leach (ISL) uranium milling facility located in particular regions of the western United States. The rationale for developing the GEIS is that ISL facilities use the same or very similar technology, such that the potential environmental impacts associated with the technology could be assessed on a generic (programmatic) basis. In this way repetitive reviews of certain of these impacts could be avoided, thus focusing NRC's evaluation on unique issues of concern for each ISL license application.
Associated Press: NM panel votes to protect Mount Taylor
The cultural and natural resources of New Mexico's Mount Taylor will now be protected by the state, ending a yearlong battle between American Indians and landowners all concerned about preserving their rights to use the mountain without interference.
A state committee voted unanimously Friday to list the mountain on the State Register of Cultural Properties, a state spokesman said.
The mountain, which as many as 30 Indian tribes consider sacred, is threatened by exploration and proposals for uranium mining. The mountain was listed among America's 11 most endangered historic places for 2009, which is compiled by the National Trust for Historic Preservation.
Rapid City Journal | NRC ups review of new in situ uranium mines
The Nuclear Regulatory Commission will require more detailed environmental studies of proposed new in-situ uranium mines in the western United States.
The in-situ technique involves pumping chemicals into groundwater to free uranium from the surrounding ore so it can be pumped to the surface and refined.
The agency announced Thursday that is has released its final environmental study of the mining method after conducting public meetings in Wyoming, Nebraska, South Dakota and New Mexico.
Wyoming is the leading producer of uranium at about 2 million pounds a year.
BHP plays down radioactive haulage risk – (Australian Broadcasting Corporation)
Mining giant BHP Billiton says plans to increase the amount of radioactive material it sends to Darwin by rail will not be a risk to public health.
The company wants to freight about 1.6 million tonnes of radioactive copper concentrate to Darwin each year if its proposed expansion of the Olympic Dam in South Australia gets the green light.
News & Star | Sellafield's Thorp reprocess plant shut down again
Sellafield's Thorp reprocessing plant is to shut down while a probe into an evaporator is carried out.
Site bosses said the move is not linked to a rumour sweeping west Cumbria last week that the troubled site would be closed because of the failure of another, older evaporator.
Thorp's 1,500 workers were told last Thursday that evaporator B had been fixed, normal operations would resume and the threat of closure had been lifted. However, it emerged this morning that Thorp will be shut down, for a routine inspection of evaporator C.
Russia signs fourth U.S. uranium deal with Exelon | Reuters
* Exelon Corp to buy Russian uranium directly in 2014-2020
* 4th such deal since "wall" to U.S. market broken last week
* Rosatom subsidiary plans $3 bln bond to fund expansion
Russia's state nuclear firm Rosatom sealed a uranium supply deal with U.S. utility Exelon Corp on Wednesday and voiced plans to issue a 100 billion rouble bond as it intensifies its global expansion.
Last week, the company said it had "broken down the wall" into the U.S. uranium market by striking three landmark deals to supply nuclear fuel worth more than $1 billion to U.S. power firms PG&E, Ameren Corp  and Luminant.
Uranium rail freight alarms activist – (Australian Broadcasting Corporation)
A plan to transport more radioactive material on the Northern Territory's rail network is a recipe for disaster, a Darwin-based anti-uranium campaigner says.
BHP Billiton will hold a public meeting in Darwin tonight to outline the environmental impacts of its plans to expand the Olympic Dam uranium mine in South Australia.
The company wants to freight 1.6 million tonnes of concentrate to Darwin each year, while also increasing the amount of uranium oxide it already sends north by rail.
The Canadian Press: Public meetings on uranium future in Saskatchewan raise questions, but few answers
Public consultations on uranium development in Saskatchewan just started, but the man overseeing them says there are already a lot of questions.
Two of 10 community meetings have been held so far to get public input for a uranium development report.
Dan Perrins says most questions have been about the safety and health effects of nuclear power plants and the storage of nuclear waste.
Perrins also admits concerns have been raised to which people haven't received answers because there were no experts available at the meetings.
Spot uranium price rebounds slightly on Kazakh worries
As a result of uncertainty created by the Kazakh government's investigation of uranium supplier Kazatomprom, the spot price of uranium has rebounded slightly and stands at $49.50/lb U3O8, according a report by Ux Consulting Monday. The price publisher observed that the 50 cent increase in price compared with its May 26 report was significant, given that the price was clearly trending down before the impact of the Kazakh news "sank in." TradeTech, which dropped its published price $1/lb to $49/lb on May 29, said that prices had dipped below $49/lb early in the week of May 25, but recovered by the end of the week.
Yorkton, Sask., public offers input on uranium proposals

After companies and interest groups got their say on Saskatchewan's possible nuclear future last week, now the public is getting to put its two cents in.
The first of what will be 10 meetings to discuss a major report suggesting nuclear power should be part of Saskatchewan's energy mix was held Monday night in Yorkton.
Uranium Resources seeks court rehearing of water permit decision
Uranium Resources on Monday said it plans to ask a US appeals court to reconsider its ruling that a proposed uranium recovery site in northwestern Mexico is on Indian land and subject to permitting requirements under the US Environmental Protection Agency's Safe Drinking Water Act. The Lewisville, Texas-based company said that it plans to file a petition Monday asking for an "en banc" review in which all judges in the appellate court would rehear the case, instead of the three-judge panel that issued the original ruling. The 10th US Circuit Court of Appeals on April 17 said it agreed with EPA's 2007 finding that Section 8 of the property in Churchrock, New Mexico, falls under federal, not state, jurisdiction.
Canon City Daily Record – Uranium exploration amendment on agenda
Panel to consider prohibiting mining
Uranium exploration and mining again are on tap for the Fremont County Planning Commission.
The panel will meet Tuesday evening in regular session with an agenda that includes a public hearing on a proposed amendment to the Fremont County Master Plan that would prohibit mining in certain areas of the county.
The amendment, submitted by the Tallahassee Area Community group, would prohibit mining in the Mountain District of Fremont County. That area covers about 500 square miles in the northern part of the county and another 250 square miles in the south-central part of the county.
TAC formed last year to protest uranium exploration and possible future mining in the Tallahassee area northwest of Canon City. Lee Alter, chairman of TAC's government affairs committee, will represent the group in presenting the Master Plan amendment.
Independent: Deadly water: Black Falls: Water sources, but none to drink
The Navajo Nation has weathered severe drought conditions for about the last 20 years, so when a water source presents itself, the last thing usually considered is whether it might be contaminated.
Water is precious, said Eleanor Peshlakai, 67, of Black Falls. Last year I was hauling water in my truck during the middle of a real dry spell. As I was filling up at a water trough, some of the water sprayed out from the hose and out of nowhere the lizards came running. They were thirsty.
They, too, are suffering the drought, just like the humans, waiting for any form of moisture.
Independent: Deadly water: Despite new water station, residents still incur hardship
Residents couldn't have been happier when, in February, a ribbon cutting was held to officially open the Black Falls Church watering point. Ideally, it meant water haulers wouldn't
have to travel long distances anymore to fill their barrels with safe drinking water.
For people such as Nina Tohannie, it meant that her brother Ronald wouldn't be sending her down into Dry Spring to scrub the walls of the well with chlorine and pull out the bones and carcasses of dead animals.
"When it's like that, you can smell it," Ronald said. "We'd have to clean out the well and siphon all that water out with a water pump. Then somebody has to crawl down in there and get what's left. I can't get it with the water pump. It's really thick. So we have to take a bucket down there with a rope on it.
Deadly water: Elders recall forced removal to contaminated land
First in a three-part series


Katharine Peshlakai gathers wood at her home in Black Falls, Ariz. Peshlakai was one of the last four families to be forced from Wupatki National Monument to the Black Falls area. — © 2009 Gallup Independent / Brian Leddy
BLACK FALLS, Ariz. — Katherine Peshlakai, Faye Willie and Elsie Tohannie have a lot in common, besides their years.Following the Long Walk in the 1860s and the imprisonment of Navajos at Bosque Redondo, their families settled in an area later known as Wupatki National Monument. Recognition of Navajo occupancy was not included in enabling legislation that created the park, and in the early 1960s, the families were kicked out.
Driven from their winter sheep camps at Wupatki and across the Little Colorado River to make way for the national monument near Flagstaff, they settled in Black Falls, an area contaminated in the 1950s by radioactive fallout from above-ground atomic testing at Nevada Test Site.
Durango Herald News, Uranium mining firm asks for review
A uranium-mining company has asked a federal appeals court to review an April decision that a proposed uranium mine site in western New Mexico is on Native American land.
Durango auto dealer
custom residential construction
Katie Ogier – The Wells Group
Lewisville, Texas-based Uranium Resource Inc. said Monday it asked the 10th U.S. Circuit Court of Appeals in Denver for an "en banc review" of the decision that sided with the Environmental Protection Agency. Monday was the deadline for making the request.
A 2-1 decision made on April 17 by a three-judge panel requires URI subsidiary Hydro Resources Inc. to obtain a groundwater injection permit from the Environmental Protection Agency, which delays the company's plans to mine for uranium near Church Rock. The company already has a state groundwater-injection permit.
---
Nuclear Waste News
Energy minister dismisses talk of N.B. nuclear storage site
Speculation about storing nuclear waste in the province is premature, said New Brunswick Energy Minister Jack Keir, even as a growing number of experts say the province has geology that may be suited to the task.
'[The province] might be suitable and it might be possible to develop a repository'" Tom Al, UNB geologist
The Nuclear Waste Management Organization was in New Brunswick this week meeting with people in various communities about its plan to build an underground storage site somewhere in Canada for spent nuclear fuel.
The organization, which was formed in 2002 to be responsible for the long-term management of Canada's used nuclear fuel, seemed to catch the provincial government off guard on Thursday when a company official said that any of the four Canadian provinces involved in the nuclear industry " New Brunswick, Ontario, Quebec and Saskatchewan " could be home to this proposed storage facility.
News From Indian Country – Tribes press government to clean up nuclear waste
Two tribes say their pleas to have the federal government remove medical, uranium and other radioactive waste from their land near Tuba City have been ignored, and they want it cleaned up.
Navajo and Hopi officials say the waste is contaminating the land and threatening water supplies.
The Hopi Tribe has put the federal government on notice that it plans to sue over the cleanup. During late May, the Navajo Nation filed a motion to intervene in a 2007 lawsuit that was brought against the federal government by the operator of a uranium mining mill where some of the waste originated.
"I think everybody is starting to come together to accept the conclusion that there are contaminants affecting the shallow groundwater," said Stephen Etsitty, director of the Navajo Environmental Protection Agency. "But we still have differences in what the tribes believe and what the U.S. government is willing to accept, how grave the situation is and what the remedy should be in the end."
timestranscript.com – Input sought on nuclear waste – New Brunswick, Canada
Regardless of whether Canada's nuclear waste gets sent to New Brunswick for long-term storage, the radioactive material would never-the-less be transported through the province by way of truck, train or boat to such a facility, says the group responsible for finding a storage site.
The Nuclear Waste Management Organization says the issue of transporting used nuclear fuel from reactors across the country to one main underground storage facility is a major part of their site selection process, and they want to hear from the public about their methods and procedure.
The organization held a public information meeting yesterday in Fredericton, the first in a series of provincial meetings about the process of selecting a site. Similar public meetings will take place today in Edmundston and Saint John, with another scheduled June 18 in Bathurst.
Seabed To Be Checked For Radioactive Particles (from The Herald )
An area of seabed equivalent in size to more than 10 football pitches is to be checked for radioactive particles during the summer using a remotely operated vehicle, known as Trol.
Fathoms, a company based near Dounreay in Caithness, will use the device off to scan 75,000 sq metres of seabed near the old effluent discharge outlet from the nuclear plant, and retrieve particles detected in the sediment. It can work in water up to 30 metres in depth.
AFP: Sweden picks site to bury nuclear waste for 100,000 years
One of the world's first permanent nuclear waste storage sites that can house highly
radioactive waste for more than 100,000 years will be built in Sweden, project officials said on Wednesday.
The waste will be buried in tunnels drilled 500 metres (1,640 feet) underground in the bedrock in Forsmark, near the town of Oesthammar 200 kilometres (125 miles) north of Stockholm, the Swedish Nuclear Fuel and Waste Management Company (SKB) said.
Construction on the cutting-edge site could begin in 2016 and the site could be inaugurated in 2022 or 2024, according to SKB.
36 states have nowhere to dump low-level radioactive material | ScrippsNews
Since last summer, 36 states have had nowhere to dump the radioactively tainted metal, material and products that have come to light within their borders.
In July, a waste site in Barnwell, S.C. — which served two-thirds of the country as the burial place for material contaminated with low-level radioactivity — shut its doors after battling neighborhood opposition for years.
With no disposal site for most states — including California, Texas, Florida and New York — castoff radioactive material is piling up at factories and, in turn, increasingly getting lost, said John Williamson, administrator of Florida's Bureau of Radiation Control.
Could a New Generation of Power Plants Turn Nuclear Waste Into Clean Fuel? | 80beats | Discover Magazine
Last week's official dedication of the National Ignition Facility, the massive experiment in nuclear fusion, has set some physicists to plotting ways in which nuclear fusion could be put to work in a new generation of nuclear power plants. Although doubters say that NIF may not even be able to produce a controlled fusion reaction, the same reaction that occurs in the heart of the sun and in thermonuclear weapons, boosters such as U.S. Energy Secretary Steven Chu are already discussing how fusion energy could best be harnessed.
DEP sues over nuclear cleanup | Penn State News – Centre Daily Times
Radioactive contaminants leaked into Quehanna Wild Area
Beginning nearly 50 years ago at a site near Karthaus, where Clearfield, Clinton and Centre counties come together, two companies leaked nuclear radiation into the largest wild area in the eastern United States, the Quehanna Wild Area.
It took 40 years for the government to figure out how badly the place was contaminated, and another 10 years to clean up the sources of radiation.
Now, more than $20 million in cleanup costs later, the state Department of Environmental Protection is suing the companies to get the money back.
In separate suits filed May 14 that share many of the same claims, DEP attorney Michael D. Buchwach asks a federal judge to force Lockheed Martin Corp. and Atlantic Richfield Co. to pay the cleanup costs.
Nuclear waste heads to final resting place – UPI.com
Higher-dose nuclear waste from the Manhattan Project and the Cold War is headed for the first time to a special facility in Carlsbad, New Mexico, officials say.
A spokesman for the Los Alamos National Laboratory says the initial truckload of waste material left Los Alamos Tuesday afternoon for the Waste Isolation Pilot Plant in Carlsbad, The New Mexican reports.
MyWestTexas.com: Waste Control Specialists to begin storing waste from Tennessee company
Waste Control Specialists LLC said Tuesday that it will begin storing low-level radioactive waste from Studsvik Inc., an Erwin, Tenn.-based waste processor.
Interim storage at WCS' facility in Andrews County of this thermally processed Class B and Class C low-level radioactive waste will greatly reduce the risk and administrative burden of generators when compared to the use of multiple storage facilities across the United States, a news release said.
"Studsvik provides a valuable national service because its process transforms the low-level radioactive waste into a safer form for storage and ultimate disposal. At the same time, Studsvik's processing reduces the volume of low-level radioactive waste by more than 80 percent, which allows for the efficient use of valuable landfill space," WCS President Rod Baltzer said. "WCS is proud to participate in this innovative program to increase the safety and to reduce the volume of low-level radioactive waste."
EnergySolutions hot waste ruling headed for appeal – Salt Lake Tribune
A regional organization is headed back to court in a fight to reclaim its authority over a Utah company, including whether it can dispose of foreign radioactive waste.
The Northwest Interstate Compact on Low-level Radioactive Waste will take the case to the 10th Circuit Court of Appeals in Denver in hopes of overturning a decision by U.S. District Judge Ted Stewart. In his May 15 ruling, Stewart sided with EnergySolutions Inc., the Salt Lake City-based nuclear waste company that wants to import waste generated in Italy and other foreign countries and bury it at its disposal site in Tooele County.
The Northwest Compact, which includes Utah and seven other states, made the decision to push forward with an appeal on Monday.
Associated Press: Fight against foreign nuke waste in Utah continues
An eight-state radioactive-waste-management entity plans to appeal a federal court ruling that said a company can dispose of foreign nuclear waste at its facility in the western Utah desert.
A judge last month ruled against the Northwest Compact, which includes Utah and seven other states. The compact's executive director, Mike Garner, said officials decided Monday to take the case to the 10th U.S. Circuit Court of Appeals in Denver.
Salt Lake City-based EnergySolutions Inc. wants to import up to 20,000 tons of low-level radioactive waste from Italy. After processing in Tennessee, about 1,600 tons would be disposed of in Utah.
LancasterOnline.com:Transport of huge generators will disrupt county
If you want to snap a photo of two of the largest objects ever to move across the Lancaster County landscape later this summer, don't worry, they will be creeping by at a tortoise-like 2 or 3 miles per hour.
Two steam generators, each weighing about the same as two locomotives, will be pulled by the same kind of self-propelled transport that moves the space shuttle to the blastoff pad.
As they navigate the length of the county in August or September en route to the Three Mile Island nuclear plant, there will be a whole lot of commotion in front of the oversized loads.
GAO PDF Report: Nuclear Waste: DOE's Environmental Management Initiatives Report Is Incomplete
The Department of Energy (DOE) spends billions of dollars annually to clean up nuclear waste at sites across the nation that produced nuclear weapons from the 1940s through the end of the Cold War. This waste can threaten public health and the environment. For example, contaminants at DOE's Hanford site in Washington
have migrated through the soil into the groundwater, which generally flows toward the Columbia River. The river is a source of irrigation for agriculture and drinking water for downstream communities as well as a major route for migrating salmon. Cleanup projects decontaminate and demolish buildings, remove and dispose of contaminated
soil, treat contaminated groundwater, and stabilize and dispose of solid and liquid radioactive wastes, among other things. DOE's Office of Environmental Management currently oversees more than 80 of these cleanup projects, primarily at government owned, contractor-operated sites throughout the nation. Some of these highly complex
projects have completion dates beyond 2050.
NM lab ships special waste to WIPP – KWES NewsWest 9 / Midland, Odessa, Big Spring, TX: newswest9.com |
Los Alamos National Laboratory has sent its first shipment of remote-handled radioactive waste to the federal government's underground repository in southern New Mexico.
The shipment left the northern New Mexico lab on Tuesday. It's the first of 16 canisters of such waste that are scheduled to be sent to the Waste Isolation Pilot Plant this year.
The shipments cleared their final regulatory hurdle in April when the state Environment Department approved a report detailing the contents of the canisters and where the material was used.
---
Nuclear Policy News
Areva U.S. CEO talks with nuclear bloggers
Areva North American President Jacques Besnainou is like a starship captain. This past week he went where no reactor vendor CEO has gone before by opening up, unfiltered by corporate PR, to a group of nuclear energy bloggers. The company has claimed it will practice "transparency" in its communication with the public and the press. This week it got a chance to prove it and it did a pretty good job.
Despite the fact bloggers are somewhere in the middle of those two groups, they got candid answers to tough questions. In an exclusive interview published only here on the EnergyCollective, Besnainou laid out his views on the nuclear renaissance, recycle spent nuclear fuel, and a big investment in biomass and wind energy in the U.S.
Jacques Besnainou2
It must have been quite a challenge for the executive suite in Bethesda, MD, to agree to get wired into the blogsphere. Of course Bensnainou (right) has been blogging himself for a few months via the Areva's blog. However, taking questions live from bloggers themselves is an entirely different matter than tapping out a thoughtful blog post in the quiet of a corner office.
US Lawmakers Seek More Nuclear Power in Bill | CommonDreams.org
U.S. lawmakers on Thursday sought to increase incentives for nuclear power and energy efficiency in a measure that would require utilities to generate a certain amount of electricity from renewable sources.
Nuclear power is not currently considered a renewable electricity source in the Senate Energy and Natural Resources Committee bill. Under the bill, a percentage of utilities' total power production would have to be dedicated to renewables.
AllGov – McCain Tries to Classify Nuclear Power as Renewable Energy; Voted Down
If you've wondered how life would be different if John McCain had won the 2008 presidential election, here's one example of McCain supporting a policy that Barack Obama opposes.
At the urging of President Obama, members of the U.S. Senate are trying to craft a plan that would require utility companies to generate 15% of their power from renewable energy sources by 2021. During debate this week over what a Renewable Electricity Standard (RES) would encompass, Senator John McCain (R-AZ) tried to push through an amendment that would classify nuclear power as a renewable energy. "Reduced greenhouse gas emissions, have cleaner sources of energy and diversity: I certainly think nuclear power meets all of those definitions," McCain told his colleagues, who rejected his proposal.
Time is right to get out of the nuclear business
This might not seem like the best moment to put Canada's nuclear-reactor business up for sale.
Headlines around the world are highlighting the fact that our research reactor, responsible for supplying as much as 40 per cent of the world's isotopes, is on the fritz.
But there is no point worrying about the context. Selling some or all of Atomic Energy of Canada Ltd. is the right decision. A major restructuring is what it needs.
The Conservative plan would see AECL divided in two: The Candu reactor business would be sold as a commercial enterprise and the Chalk River facility would remain a research facility, possibly under private-sector management.
Lethbridge Herald – Anti-nuke movement buoyed by support
Alberta's anti-nuclear movement is touting a recent resolution by Lethbridge city council as a model for other communities to follow in asking the province to take a closer look at green energy options.
Members of GREENSENCE " Green Sustainable Nonnuclear Chinook Enterprise " joined other environmental advocates at a meeting in Edmonton Friday to draw attention to their concerns with the Alberta Energy Ministry's current consultations on nuclear power generation.
According to Lethbridge delegates, most participants in the meeting were from the Peace River region, which tops the list of potential sites for a nuclear power plant.
"They feel the government has certainly misled them and biased the whole process," said Mark Sandilands, part of the local GREENSENCE delegation.
"Everybody up there is pleased with what Lethbridge has done and they're looking for our materials so they can get their city councils and town councils to do the same thing,he said. "We're looking for a movement across this province to have the government look at renewable energy rather than tinkering with something that is dangerous and not even economic.
U.S. lawmakers seek more nuclear power in bill | Reuters
U.S. lawmakers on Thursday sought to increase incentives for nuclear power and energy efficiency in a measure that would require utilities to generate a certain amount of electricity from renewable sources.
Nuclear power is not currently considered a renewable electricity source in the Senate Energy and Natural Resources Committee bill. Under the bill, a percentage of utilities' total power production would have to be dedicated to renewables.
The committee adopted an amendment offered by Ranking Member Lisa Murkowski that excluded any increases in capacity at existing nuclear power plants and new nuclear plants from measures of utilities' total production for the renewable electricity standard.
Concerns raised about nuclear consultations in Sask.
Public meetings on the future of uranium in Saskatchewan are leaving too many questions unanswered, the NDP charged Tuesday.
No experts were available at the first of 10 community sessions, which focus on the findings of the Saskatchewan Party government-appointed Uranium Development Partnership (UDP), to field queries from people in the audience on issues such as nuclear power, said Sandra Morin, the Opposition's environment critic.
"It unfortunately confirmed my worst fears in terms of what we thought might happen versus what we had been told by (former minister of Enterprise and Innovation) Lyle Stewart," said Morin, who attended the Yorkton forum Monday night.
Secret Canada nuclear papers left in TV studio| Reuters
Senior Canadian officials left a binder full of confidential nuclear documents in a television studio and made no attempt to retrieve them, the TV network involved said on Wednesday.
The incident is likely to increase pressure on the minority Conservative government, already under fire for its handling of the economic crisis. The main opposition Liberal Party said on Tuesday it would decide next week whether to try to bring down the Conservatives in Parliament.
US Senate Republicans say RES to include more clean coal, nuclear
Republicans on the US Senate Energy and Natural Resources Committee said Wednesday that panel Chairman Jeff Bingaman has agreed to include some incentives for new nuclear energy projects, clean coal and waste-to-energy in a renewable electricity mandate, though the change will not be enough to satisfy most of the panel's minority party members. The committee will vote on amendments Thursday, with a final vote on the full energy bill due as early as next week. Changes made to the renewable electricity standard will likely garner enough support to clear the committee, though only Kansas Republican Sam Brownback is considered likely to vote with Democrats in favor of the measure. In its current form, the RES supported by Bingaman, a New Mexico Democrat, and most or all of the panel's other Democrats would require utilities to derive 11% of their output from renewable energy and 4% from energy efficiency improvements. Robert Dillon, a spokesman for the panel's top Republican Lisa Murkowski, said that Bingaman had also agreed to take all new nuclear energy projects out of a utility's baseline, reducing the amount of renewable energy required to meet the standard. Murkowski, an Alaska Republican, would like existing nuclear energy to receive the same treatment.
The Valley Advocate: Yankee Nuke Bill Vetoed
Vermont Governor Jim Douglas on May 22 vetoed a bill that would have required Entergy Corporation of Louisiana to pay for decommissioning the Vermont Yankee nuclear power plant.
James Moore of the Vermont Public Interest Research Group (VPIRG) told the Rutland Herald that David Lamont, an expert from the Vermont Department of Public Service, swore under oath before regulators last month that the state would benefit from a bill like the one Douglas just vetoed. Lamont's boss is a Douglas appointee.
Bechtel, union group sign labor pact for new Calvert Cliffs unit
A labor agreement for the potential construction of a new nuclear unit at the Calvert Cliffs nuclear power plant in Maryland was signed with Bechtel Construction Co., the AFL-CIO Building and Construction Trades Department, or BCTD, said June 1. Bechtel and the BCTD said in April 2008 that they were negotiating a labor agreement to lay out the terms for wages, benefits, work hours and working conditions for skilled craft workers on UniStar Nuclear Energy's planned Calvert Cliffs-3 project. UniStar, a joint venture of Constellation Energy and EDF Group, wants to build a fleet of Areva US-EPRs in the US, beginning with a new unit at its two-reactor Calvert Cliffs site.
Russian political expert says nuclear catastrophe 'inevitable'
  | 'RIA Novosti' newswire
A Russian political expert has told RIA Novosti that the international community is not paying enough attention to the threat of an imminent nuclear catastrophe.
"Today we are rightly worried about problems such as the possible development of the economic crisis, a H1N1 pandemic, and ecological safety. However, humanity is not paying attention to the increasing potential for a nuclear catastrophe," said Vladimir Kulagin, professor of global politics at the Moscow State Institute of International Relations.
He also said that the peaceful use of nuclear energy had increased massively following a fall-off after the Chernobyl disaster, and that its further growth would "invariably" lead to the proliferation of nuclear weapons.
European nuclear body accused of stifling critical voices | The Guardian
The European Nuclear Energy Forum (Enef) was set up to bring together the nuclear power industry and green groups to encourage "an open debate without taboos" about the future of nuclear power. Fat chance.
The industry will now have to talk to itself because Friends of the Earth, Greenpeace and Sortir du Nucleaire, the only groups invited into the industry-dominated body, have walked out, accusing Enef of stifling critical voices, ignoring their concerns and riding roughshod over alternative scientific evidence. A case of Enef's enough.
ABC South East NSW – Coastwatchers want nuclear power prohibited in Eurobodalla
Coastwatchers have made a submission on the Eurobodalla Shire Council's draft local environment plan (LEP), which is currently on exhibition.
The group says it would be possible for electricity plants to be built on rural land if the plan is approved by the council.
Coastwatchers president Mark Fleming says the council must exclude nuclear and biomass power plants in the LEP.
"As it is now, all rural landholders can have some sort of power generation plant on their property," he said.
"We want them to define that further and we want them to expressly prohibit biomass or nuclear power plants in the Eurobodalla Shire.
Energy Bill on Track to Pass in Senate – Roll Call
After months of on-again, off-again markups, the Senate Energy and Natural Resources Committee appears on the verge of passing an energy bill that makes good on Democrats' pledge to tilt the energy balance heavily in favor of renewables.
But the regional nature of the energy debate will be on full display when the bill moves to the Senate floor, where the key fights will include a controversial first-time national renewable energy mandate as well as provisions to expand nuclear power, and onshore and offshore drilling of oil and natural gas.
---
Nuclear Weapons News
People's Weekly World – JCP calls on officials to testity on secret US/Japan nuclear deal
Japan's local newspapers on June 1 ran on their front pages a Kyodo News report that four former Japanese vice foreign ministers testified that they had had access to a "secret accord between Japan and the United States regarding the handling of nuclear weapons," an accord stipulating that entries into Japanese ports of U.S. warships carrying nuclear weapons or landings at Japanese airports of U.S. aircraft carrying such weapons do not need prior consultations under an annex of the 1960 Japan-U.S. Security Treaty, which requires such consultation for an "introduction of nuclear weapons".
Interviewed by Kyodo News, the four former vice foreign ministers said that a "secret accord between Japan and the United States regarding the handling of nuclear weapons has been controlled by top Foreign Ministry officials" and that "some prime ministers and foreign ministers knew about it."
Nuclear Promises by Zia Mian — Antiwar.com
The leaders of the nuclear weapon states, led by President Barack Obama, are promising to abolish nuclear weapons. It is a good sign. But we have been here before. This time the world needs more than promises. To demonstrate that they are serious, nuclear weapon states should announce clear policies to move irreversibly and quickly toward nuclear weapons elimination.
In his now famous Prague speech in April, President Obama said:
"As the only nuclear power to have used a nuclear weapon, the United States has a moral responsibility to act… So today, I state clearly and with conviction America's commitment to seek the peace and security of a world without nuclear weapons."
Obama is not the first American president to offer a vision of nuclear disarmament. Many now recall that Ronald Reagan agreed with Soviet leader Mikhail Gorbachev in 1986 to abolish nuclear weapons.
Declassified Docs Offer New Revelations of Israeli Nuclear Weapons Program
Recent Actions by Declassification Panel Show Pattern of CIA Overclassification and Tight Grip on Early Cold War History
New Declassification Releases by the Interagency Security Classification Appeals Panel (ISCAP)
During the lead-up to the 2003 Iraq War, the State Department's Bureau of Intelligence and Research was one of the few U.S. intelligence organizations to dissent from the Bush administration's allegations of a revved-up Iraqi nuclear program. Secretary of State Colin Powell ignored his own experts, but INR's prescience raised its prestige.
INR also got it right in its forecast of the 1973 Arab-Israeli war, according to a recently declassified post-mortem on the U.S. intelligence failure during the October War, published today by the National Security Archive. In the spring of 1973, INR analysts wrote that, absent diplomatic progress in the Middle East, "the resumption of hostilities will become a better than even bet."
Mikhail Gorbachev — Time for a Global Perestroika – washingtonpost
Years ago, as the Cold War was coming to an end, I said to my fellow leaders around the globe: The world is on the cusp of great events, and in the face of new challenges all of us will have to change, you as well as we. For the most part, the reaction was polite but skeptical silence.
In recent years, however, during speaking tours in the United States before university audiences and business groups, I have often told listeners that I feel Americans need their own change — a perestroika, not like the one in my country, but an American perestroika — and the reaction has been markedly different. Halls filled with thousands of people have responded with applause.
Nuclear talks put on hold | RT
Moscow and Washington might be working out a new non-proliferation deal, but Russia has no intention of reducing its nuclear arsenal until the US clarifies its anti-missile defense plans in Europe.
Yahoo StumbleUpon Google Live Technorati
Scoop del.icio.us Digg Sphinn Furl Reddit
Since President Barack Obama came to power, many of Washington's foreign policies have become a little bit more flexible than those of the previous administration, and have not been pushing so hard with the project of creating an American anti-missile shield in Eastern Europe.
BBC NEWS | UK | Nuclear test veterans can sue MoD
Ex-servicemen who took part in nuclear tests in the 1950s have won the right to sue the government for compensation.
More than 1,000 men say they and their families have suffered ill-health following the nuclear tests conducted in the South Pacific.
The ruling by the High Court means the government could face its largest class action yet, for millions of pounds.
The servicemen's solicitor, Neil Sampson, urged the government to settle the case out of court.
Anti-nuclear weapons scientist speaks in Manchester (The University of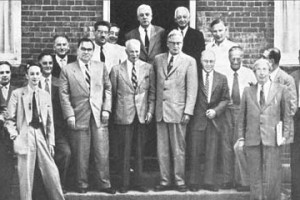 Manchester)
A mathematical physicist who was instrumental in a Nobel Peace Prize-winning scientific movement against nuclear weapons will speak at The University of Manchester on Wednesday 10 June.
Participants in the first Pugwash Conference, Pugwash, Nova Scotia, 1957, Prof Francesco Calogero from the University of Rome La Sapienza will introduce the documentary "The Strangest Dream", which tells the story of Joseph Rotblat's efforts to halt nuclear proliferation.
Nuclear physicist Rotblat co-founded the Pugwash Conferences on Science and World Affairs – an international movement that brings together influential scholars and public figures concerned with reducing the danger of armed conflict.
The Chosun Ilbo: The Terrible Secrets of N.Korea's Mt. Mantap
North Korea's nuclear tests and their results have been of great interest to us, but the way the lead-up to these two tests has been kept a secret in such a small country has been mostly overlooked. And there has been absolutely no information regarding human rights abuses or radioactive contamination in the area.
North Korea's recent nuclear test, which followed the first one in 2006, is a disaster in itself. A nuclear test in a place like the Korean Peninsula, which does not have the deserts or wastelands and is densely populated, can cause serious damage like radioactive leaks. For its first test, which was on a relatively small scale, North Korea cordoned off the area and stopped trains from coming near for three months before the test. For the recent one, however, there were no such actions, and residents of the area went about their daily lives during the test period.
Punishing North Korea won't work | Bulletin of the Atomic Scientists
# Despite Monday's nuclear test, the latest North Korean nuclear crisis really began last June, when the Bush administration began unilaterally rewriting an agreement with North Korea.
# During her February trip to the region, Secretary of State Hillary Clinton went out of her way to antagonize North Korea in order to reassure Japan and South Korea.
# Sustained diplomatic give-and-take that holds out a new political, economic, and strategic relationship between Washington and Pyongyang would be a more productive strategy.
Fine Print: U.N. Hopes to Ban New Fissionable Material, Space-Based Weapons – washingtonpost
It was a small step.
But after almost a decade of deadlock, the United Nations Conference on Disarmament last week approved a working group to negotiate a treaty banning the production of fissionable material for nuclear weapons and another to discuss preventing an arms race in outer space.
---
Department of Energy News
Oak Ridge pond project uses poison to eradicate fish: Knoxville News Sentinel
Unlike most fish stories, this isn't about the one that got away. No fish were getting away Thursday.
Department of Energy contractors began a project that will eliminate the entire fish population – tens of thousands of fish – in three ponds near the former K-25 uranium-enrichment plant. It's part of an overall plan to restore and "ecologically enhance" the ponds that were historically contaminated with polychlorinated biphenyls and other pollutants.
SRS reaches TRU waste shipment milestone | Aiken Standard

The Savannah River Site (SRS) achieved a significant milestone Wednesday when the
1,000th shipment of transuranic (TRU) waste was made to the Waste Isolation Pilot Plant (WIPP) located near Carlsbad, N.M.
The shipment marks the eighth year of SRS shipping radioactive waste from South Carolina to New Mexico without incident. SRS made its first shipment of TRU waste to WIPP on May 8, 2001. SRS has safely shipped more than 28,200 55-gallon drums of TRU waste for disposal at the WIPP geologic repository since that time.
"This is a significant accomplishment for the Savannah River Site and the Waste Isolation Pilot Plant, demonstrating the Department of Energy's commitment to cleaning up legacy waste sites and safely disposing of the waste inventories," said Jeff Allison, manager of DOE's Savannah River Operations office. "Every shipment is inspected by the South Carolina Department of Transportation and the Department of Health and Environmental Control to assure it's safe to go on the road before it's released. Both agencies have played important roles in maintaining the safety of shipments and supporting the Department of Energy in this accomplishment."
Since the beginning of SRS operations in the early 1950s, more than 30,000 drums and 3,000 non-drum containers of TRU waste have accumulated on concrete pads, where they were covered over with soil, awaiting final disposition.
New Mexico Independent » U.S. Rep. Luján introduces bill to encourage environmental research at LANL
Congressman Ben Ray Luján announced today that he introduced legislation designed to encourage environmental research at Los Alamos National Laboratory.
The bill would authorize $5 million in funding for LANL's National Environmental Research Park (NERP) as well as $5 million for each of six other NERPs throughout the country.
"These parks are unique outdoor laboratories that offer secure settings for long-term research on a broad range of subjects, including wildlife biology, ecology, climate change effects, and maintenance of freshwater ecosystems," said Luján.
More from a press release from Luján's office:
Work set to start at one of Hanford's worst sites  | Tri-City Herald
Work to determine what was buried in one of Hanford's most hazardous waste sites is ready to begin with federal economic stimulus money.
Washington Closure Hanford has awarded a subcontract worth up to $4.4 million to North Wind Inc., of Idaho Falls to see what can be learned about the 618-10 Burial Ground without opening it up.
It is one of the two highest risk and most complex burial grounds in the 210 square miles at Hanford along the Columbia River. It was used from 1954 to 1963 to dispose of highly radioactive waste from research in Hanford's 300 Area just north of Richland. The burial ground is a couple miles southeast of the Fast Flux Test Facility and about six miles north of Richland near the highway.
The Department of Energy believes it may contain up to 2.2 pounds of plutonium, but more will be known after North Wind completes its work.
HANFORD: "Golf ball" coming down near N Reactor (w/ photo & video)Â  News | Tri-City Herald
Perhaps the most distinctive building near N Reactor, the "golf ball," should be rubble by the end of today.
The building, which looks like a large, white golf ball half buried in the sand, was used as a waste treatment facility for the piping system at N Reactor. It stands about 20 feet high and has a diameter of 35 feet.
Washington Closure Hanford also is making progress at the cooling water building on the banks of the Columbia River. It filtered water from N Reactor's fuel storage basins, which stored highly radioactive fuel rods.
Two sand filter tanks, each weighing about 60,000 pounds, have been removed from the building.
DOE not always a leader on energy conservation | knoxnews.com
A new audit by DOE's Office of Inspector General takes a close look at how the agency is following up on directives to improve energy efficiency and to reduce energy costs. The report focused on energy associated with information technology, and Y-12 and ORNL were among the facilities audited and cited for less-than-laudatory practices.
"Despite its recognized energy conservation leadership role, the Department had not always taken advantage of opportunities to reduce energy consumption associated with its information technology resources," the report said.
Among the findings was that DOE had not fully reduced the power consumed by laptop and desktop computers.
DOE Nuclear Clean-Up Program "High-Risk Area For Fraud, Waste, Abuse, And Mismanagement"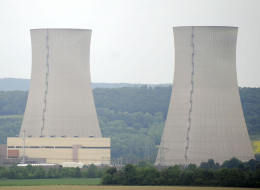 The Department of Energy is not adequately reporting the environmental impact of its billion-dollar program to clean up nuclear waste, according to a government audit.
The Government Accountability Office released a report today noting that the DOE's nuclear clean-up program has been labeled as "a high-risk area for fraud, waste, abuse, and mismanagement" since 1990, which the GOA says is the result of "inadequate management and oversight of its projects."
As recently as March of 2009, the report stated, the GOA testified that cost increases at some major nuclear clean up projects were estimated to require an additional $25 to $42 billion to complete. Despite the consistent problems with the projects and ballooning budgets, the DOE did not adequately report its progress or the actual environmental impact of its work, the audit states.
Department of Energy – Secretary Chu Announces Nearly $50 Million of Recovery Act Funding to Accelerate Deployment of Geothermal Heat Pumps
During a visit to Fort Wayne, Indiana, where he toured a manufacturer of geothermal heating pumps (GHPs), U.S. Energy Secretary Steven Chu today announced nearly $50 million from the American Reinvestment and Recovery Act to advance commercial deployment of the renewable heating and cooling systems, which use energy from below the Earth's surface to move heat either into or away from the home or building. The expanded manufacturing and installation of GHPs could aid in the creation of new jobs while reducing the use of fossil fuels.
The heat from the Earth represents a significant energy resource that can be tapped to reduce emissions contributing to climate change." said Secretary Chu. Expanded use of GHPs in the United States will create new jobs for engineers, manufacturers and technicians while at the same broadening our nation's clean and renewable energy portfolio.
Department of Energy – Secretary Chu Announces $256 Million Investment to Improve the Energy Efficiency of the American Economy
Energy Intensive Sectors, IT Industry to Receive Recovery Act Funds
WASHINGTON, DC – U.S. Department of Energy Secretary Steven Chu today announced plans to provide $256 million from the American Recovery and Reinvestment Act to support energy efficiency improvements in major industrial sectors across the American economy. The funding is targeted at reducing the energy consumption of America's manufacturing and information technology (IT) industries, while creating jobs and stimulating economic growth. These programs will help create manufacturing jobs quickly, along with jobs for technicians and experts who will be needed in the long-term to maintain and operate the new equipment.
Supporting the development of the latest industrial technologies plays an important role in helping U.S. industry to lead the world in energy efficiency and productivity, said Secretary Chu. Working together with American manufacturing and IT industries, we will be able to create new jobs, reduce industrial energy use and limit damaging greenhouse gas emissions.
---
Other Energy News
ENN – Small Wind Beginning to Make a Big Difference
The U.S. market for small wind turbines grew 78% last year, highlighting heightened
interest in, demand for, and use of distributed alternative and renewable power
systems. A total 17.3 megawatts worth of new small wind turbines–defined as wind turbines with generation capacities of 100 kilowatts and less–
was installed in 2009, according to a report by the American Wind Energy Association released May
28.
"Consumers are looking for affordable ways to improve their energy security and reduce their personal carbon footprint," said Ron Stimmel, AWEA's Small Wind Advocate. "Small wind technology can be an answer to that search. As government policies have caught up with consumer interest, we're seeing people all across the U.S. take advantage of this abundant, domestic natural resource and U.S. manufacturers have been able to meet this increasing demand."
ASES Solar Tour: Massive National Event for Solar Education : TreeHugger

Largest Grassroots Solar Event in America: Register Now!
Imagine 140,000 people participating in a national tour of solar-powered homes and institutions – all in one day. That's what happened last year at the American Solar Energy Society (ASES) National Solar Tour – and this year looks set to be even bigger. Whether it's DIY solar homes and solar cars, new homes with solar as standard, or utility-scale multi-megawatt solar installations, TreeHugger is not short of stories about how solar power is leading us away from fossil fuel dependence and helping to stem climate change. But while change is beginning to happen, it's not happening anywhere near fast enough. That's why the ASES tour is so important – getting people in front of real, live solar installations, showing them how they work, and encouraging folks to go solar themselves. Read on to find out how you can participate.
The Cost of Energy» Document alert: US State renewable energy
The US Dept. of Energy has released the State Renewable Electricity Profiles 2007.
The web page for the report is here, including a clickable map and direct access to the state-level stats as well as the entire report in a single, 645KB PDF.
Oil Giant Shell on Trial for Nigerian Environmentalist Saro-Wiwa's
Execution : Red, Green, and Blue
On May 27, 2009, Shell will stand trial for collaboration and complicity in Saro-Wiwa's murder. 14 years after his execution, Ken Saro-Wiwa's sons Ken and Owens Wiwa are the plaintiffs in Wiwa v Shell.
Saro-Wiwa was convicted by a military tribunal in 1995. He was not given proper legal representation, a fair trial, or the right to appeal the court's ruling. Saro-Wiwa led the Movement for Survival of Ogoni People (MOSOP) and alerted the world to the atrocities against human rights, as well as the environment degradation being committed by big oil companies in Nigeria. The Ogoni Nine were hanged based on "trumped-up charges", in which Shell is accused of collaborating with Nigerian authorities. Shell's official statement on human rights in Nigeria is:
Peak Energy: Concentrated solar power could generate 'quarter of world's energy'
The Guardian has an article on a report from Greenpeace, the European Solar Thermal Electricity Association and the International Energy Agency's SolarPACES group on the potential for solar thermal power to supply a large proportion of our energy needs (why they limit it to 25% is a mystery to me) – Concentrated solar power could generate 'quarter of world's energy'.
Solar power stations that concentrate sunlight could generate up to one-quarter of the world's electricity needs by 2050, according to a study by environmental and solar industry groups. The technology, best suited to the desert regions of the world, could also create hundreds of thousands of new jobs and save millions of tonnes of CO2 from entering the atmosphere.
Concentrating solar power (CSP) uses mirrors to focus sunlight onto water. This produces steam that can then turn turbines and generate electricity. It differs from photovoltaics, which use solar panels to turn sunlight directly into electricity and can operate even on overcast days. CSP only works in places where there are many days with clear skies and is a proven, reliable technology.
At the end of 2008 CSP capacity was around 430MW, and worldwide investment in the technology will reach
Peak Energy: Even If Oil Hits $90, OPEC Won't Increase Production
The Business Insider reports that OPEC is expecting oil at US$75 a barrel by the end of the year – Even If Oil Hits $90, OPEC Won't Increase Production.
Oil prices could reach $80-$90 a barrel by early next year, but OPEC will not increase its output until a huge amount of over-supply has been absorbed, the group's Secretary General said on Tuesday.
OPEC officials have been nudging up their price aspirations since Saudi Arabia's oil minister said last week an oil price of around $75 could be achieved later this year and would not undermine a tentative global economic recovery.
"The price will go to $80-$90 maybe at the beginning of 2010," OPEC's Abdullah al-Badri told the Reuters Global Energy Summit.
"I don't think the price will go down… By the end of the year we'll see $75. $80-$85 is possible — not with the demand we see at this time, but if demand picks up month after month, then maybe we'll see this price."
Concentrated solar power goes mainstream: Lockheed-Martin to build large CSP plant with thermal storage in Arizona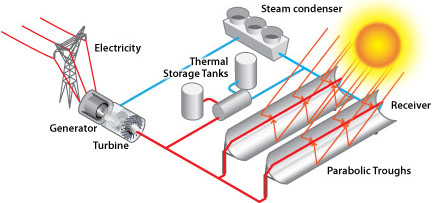 What is the best evidence that concentrated solar thermal power (CSP) aka solar baseload is indeed a core climate solution with big near-term " and very big medium-term" promise? One of the country's biggest companies, Lockheed-Martin, with 2008 sales  of $42.7 billion, has jumped into the race to build the biggest CSP plant with thermal storage.
Roll-Up Solar Panels
Technology Review has an article on thin film solar vendor Xunlight's approach – making cells on flexible steel sheets – Roll-Up Solar Panels.
Xunlight, a startup in Toledo, Ohio, has developed a way to make large, flexible solar panels. It has developed a roll-to-roll manufacturing technique that forms thin-film amorphous silicon solar cells on thin sheets of stainless steel. Each solar module is about one meter wide and five and a half meters long.
As opposed to conventional silicon solar panels, which are bulky and rigid, these lightweight, flexible sheets could easily be integrated into roofs and building facades or on vehicles. Such systems could be more attractive than conventional solar panels and be incorporated more easily into irregular roof designs. They could also be rolled up and carried in a backpack, says the company's cofounder and president, Xunming Deng. "You could take it with you and charge your laptop battery," he says.
BBC NEWS | Floating wind turbine launched
The world's first floating wind turbine is to be towed out to sea this weekend.
Statoil's Alexandra Beck Gjorv told the BBC the technology, the Hywind, to be put off Norway's coast – "should help move offshore wind farms out of sight".
And it could lead to offshore wind farms eventually being located many miles offshore, away from areas where they cause disruption, Ms Gjorv added.
This would benefit military radar operations, the shipping industry, fisheries, bird life and tourism.
One Container Ship Pollutes As Much As 50 Million Cars : Gas 2.0

Much ado and attention has been paid to the pollutants emmitted from the tail pipes of cars and trucks in recent years, both here in the U.S. and across the pond in Europe. With an estimated 250 million passenger vehicles in the U.S. alone, it would seem that cars would be a major contributor to pollution and air quality issues here and abroad. But newly released data from Europe suggests that a single container ship may cause as much pollution as 50 million cars and release as much as 5,000 tons of sulfur oxide into the air annually. And there are 90,000 such ships of varying sizes across the world at any one time.
The Cost of Energy» Graph of the Week: Cars vs. Trucks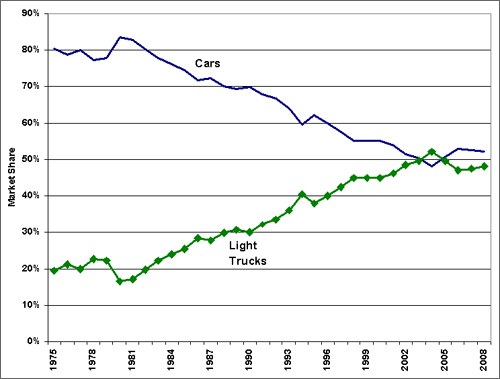 This week's Graphs of the Week come from the US Dept. of Energy's energy Efficiency and Renewable Energy program, and they address a pretty basic fact of American transportation: The mix of cars vs. light trucks in new vehicle sales, and who's driving them. (Light trucks is a term of art meaning pickup trucks, minivans, and SUVs. Add your own rude comment here about how light some SUVs are.)
Hey Red States, Get With the Freaking Program! : Red, Green, and Blue

Republicans are not just talking about slowing progress on clean energy, energy efficiency, and climate change, they're doing it by doing nothing about it.
I'm over it. There's a lot of phooey balooey about compromising, reaching across the aisle, Republicans and Democrats working together, a spirit of bipartisanship, a new kind of politics.
Report: Climate Change Already Killing 300,000 People Annually :
Red, Green, and Blue
The first-ever report exclusively focused on the global human impact of climate change indicates that more than 300 million people are seriously affected by climate change at a total economic cost of $125 billion per year.
Earlier today, former UN Secretary-General, Kofi Annan, President of the Global Humanitarian Forum, announced the results of a report on the human impact of climate change. The study, Human Impact Report: Climate Change " The Anatomy of a Silent Crisis, emphasizes the present impacts of a changing climate, pulling the debate away from a focus on future generations.
---
Nuclear Editorial and Opinions
Nuclear plant to be multibillion-dollar choice
The public conversation about expansion of the South Texas Project nuclear facility has been surprisingly low-key. On the other hand, this isn't a debate about a new sports arena or protecting trees.
This is about complexity: the city's future energy sources in an uncertain global marketplace weighed against the unprecedented cost of the expansion, and other community investments San Antonio will have to forgo if it commits to expansion.
Mayor Julian Castro and others I've spoken to in the leadership community tend to frame their eventual decision as an economic one that can't be made until CPS Energy puts a price on the project. Preliminary estimates by pro-nuclear and anti-nuclear interests have varied wildly from the $20 billion range down to last week's estimate
of $10 billion made by the builder, NRG Energy.
The CPS staff will deliver its much-anticipated estimate at the June 29 board meeting. After that, expect the public conversation to intensify in advance of a City Council vote in the fall.
The Top Nuclear Stories is published twice weekly. It is a produced
using a combination of social bookmarking and programming.
You can view or join the public group and add your own stories
by going here -> http://groups.diigo.com/groups/nukenews