Here's the latest energy news. I'm going to create a padding process at the top of the weekly news so that the system processes the content appropriately. I'm considering some kind of standardized statement etc. but haven't come up with it.
The volume of stories continue to increase. I'm going to cut my commentary at the top of the bulletin.
---
Top Nuclear Stories Index
---
Nuclear Reactor News
Peak Energy: "New" Nuclear Reactors, Same Old Story
AMory Lovins has a look at various new forms of nuclear power being touted as the next big thing – "New" Nuclear Reactors, Same Old Story.
he dominant type of new nuclear power plant, light-water reactors (LWRs), proved unfinanceable in the robust 2005-08 capital market, despite new U.S. subsidies approaching or exceeding their total construction cost. New LWRs are now so costly and slow that they save 2-20x less carbon, 20-40x slower, than micropower and
efficient end-use.1 As this becomes evident, other kinds of reactors are being proposed instea-novel designs claimed to solve LWRs' problems of economics, proliferation, and waste.2 Even climate-protection pioneer Jim Hansen says these "Gen IV" reactors merit rapid R&D.3 But on closer examination, the two kinds most often
promote-Integral Fast Reactors (IFRs) and thorium reactors reveal no economic, environmental, or security rationale, and the thesis is unsound for any nuclear reactor.
The Statesman: India: Scientist's body recovered
Ending the mystery over the disappearance of the Kaiga Nuclear power plant scientist, N Mahalingam, naval divers today recovered his body from the Kali river, six days after he went missing. Naval divers fished out the body of Mahalingam, the scientific officer at the plant, who was reported missing during a morning walk on 8 June, from the river flowing near the Kaiga township, police said. Police said they are investigating whether Mahalingam had drowned or there was any foul play. sociated with its training department. Police said his family members have also confirmed the body belonged to the scientist.
Exelon plans nuclear unit uprates to add about 1,500 MW by 2017
Exelon has begun a series of nuclear power plant uprates that will add between 1,300 MW and 1,500 MW of generating capacity at its existing fleet of nuclear units over the next eight years, the company said Friday. The first of the uprates, totaling about 38 MW, was confirmed last week following upgrades at Exelon's Quad Cities plant near Cordova, Illinois. Uprate projects, some of which require US Nuclear Regulatory Commission approval, improve efficiency and increase electricity output of nuclear units through upgrades to plant equipment, Chicago-based Exelon said. The projects take advantage of new production and measurement technologies, new materials and experience from decades of nuclear power operations, the company said. Uprate efforts are underway at Exelon's Limerick and Peach Bottom nuclear plants in Pennsylvania, and the Dresden, LaSalle and Quad Cities plants in Illinois. Those are expected to produce nearly 25% of the added capacity. The remainder of capacity would come from uprates at nine other plants beginning in 2010 and ending in 2017.
Critics of Bataan Nuclear Plant Revival Gear for House Battle – Bulatlat
The Bataan Nuclear Power Plant (BNPP) is one of the most controversial projects of former president Ferdinand Marcos. The plant construction began in 1977 despite strong opposition from various sectors because of the risks it poses on the life and health of the people.
When Marcos was ousted, the succeeding administration of Corazan Aquino closed down the power plant citing 4,000 defects in its design and construction.
Today, the current administration under Gloria Macapagal Arroyo is pushing for the re-opening and rehabilitation of the power plant in Bataan as a solution to the projected "energy crisis" in 2012.
TEXAS ENERGY AND ENVIRONMENT Blog | Dallas Morning News
Nuclear, coal, natural gas – they're all just different ways of heating water. But oh, those differences.
As Luminant and anti-nuclear activists duke it out during the next few years over Luminant's proposed expansion of its Comanche Peak nuclear plant, the jargon of nuclear power isn't likely to penetrate the public consciousness without help.
In the interest of general enlightenment, here's the first of an occasional series we might call Nuclear Power 101.
Today's topic: Catching up with nuclear reactor designs.
Nuclear costs too big for small utilities | Marketplace From American Public Media
Are you in the market for a nuclear reactor? If so, you'll need about $10 billion to get started. Besides the environmental concerns, the cost of nuclear energy is also a problem. Sam Eaton looks into why it's so expensive.
Gundersen asked to keep eye on VY – Brattleboro Reformer
A former member of the oversight panel that reviewed the results of an audit of Vermont Yankee nuclear power plant in Vernon was asked Wednesday to keep an eye on measures taken by power plant engineers to address issues raised in the audit.
Arnie Gundersen, who calls himself a nuclear safety advocate, agreed to spend three days per month monitoring the progress of those engineers on behalf of the Vermont state Legislature.
Entergy, which owns and operates Vermont Yankee, has asked the Nuclear Regulatory Commission to extend Yankee's operating license for 20 more years.
The current license expires in 2012.
In addition to NRC approval, Entergy must also get the OK from the Vermont Legislature and the state's Public Service Board. The audit, which was conducted by Nuclear Safety Associates, was meant to inform the Legislature's and the PSB's decisions.
KERA: Nuclear Opponents Argue Against Comanche Peak Expansion
For the second day, North Texas nuclear opponents are presenting arguments before a panel of the Atomic Safety and Licensing Board. They are challenging Luminant Generation's request for a license to expand the Comanche Peak nuclear plant, as KERA's Shelley Kofler reports.
Luminant wants to add two larger reactors to the two already operating at Comanche Peak, southwest of Fort Worth. Nuclear opponents have raised concerns about public health, cost, and enormous water use.
In a courtroom in Granbury, attorney Robert Eye told licensing judges that Luminant's application assumes the federal government will provide a permanent repository for radioactive waste. But Eye reminded that the US Energy Secretary has said the proposed Yucca Mountain site in Nevada is no longer an option. Eye claims storing additional radioactive waste at the plant is dangerous.
Viability of new small nuclear power reactors could be postponed by budget realities – Ohio Power & Utilities News – cleveland.com
The viability of a new generation of small nuclear power reactors, hailed by industry and several political leaders Wednesday, could be postponed by the realities of budgets and economics.
Federal regulators say they are in no position to start reviewing plans for a new, smaller nuclear reactor like the one rolled out Wednesday by Babcock & Wilcox, a global company with facilities in Euclid and Barberton.
The Nuclear Regulatory Commission even recently told the company to wait, as the agency confirmed to The Plain Dealer on Wednesday.
The NRC simply lacks the money and staff to start reviewing prospective plans, especially when it has proposals for larger reactors that utility companies have committed to installing. Babcock & Wilcox's proposed "mPower" reactor, which could bring jobs to Ohio, has no committed user or site.
B&W signs MOU with utilities on fleet of 125-MW nuclear units
Babcock and Wilcox, the Tennessee Valley Authority and a consortium of municipal and cooperative utilities have signed a memorandum of understanding to explore the construction of a fleet of B&W's modular, 125-MW nuclear reactors in the US, B&W said Wednesday. B&W also said that it has received a letter of intent from TVA stating the federal utility will "begin the process of evaluating a potential lead plant site" for the B&W mPower reactor. The company added that it has assembled a "global team of potential future customers to support the development of the reactor" to ensure it meets customer and regulatory requirements in North America, Europe and elsewhere.
Westinghouse to Install Steam Dryer at Monticello Nuclear Plant – Business News – redOrbit
Westinghouse Electric Company today announced that it has been awarded a contract to design, fabricate and install a new steam dryer for Xcel Energy's Monticello Nuclear Generating Plant, a single-unit GE-designed Boiling Water Reactor (BWR) located 40 miles northwest of St. Paul, Minn.
To execute this project, Westinghouse will employ its global BWR engineering workforce at multiple locations, as well as at Toshiba Corporation, Westinghouse's majority owner, in Japan.
Modular Nuclear Reactors – B&W
The Babcock & Wilcox Company (B&W) plans to deploy the B&W mPowerTM reactor – a scalable, modular, passively safe, advanced light water reactor system.
The B&W mPower reactor, with its scalable, modular design, has the capacity to provide 125 MWe to 750 MWe or more for a five-year operating cycle without refueling, and is designed to produce clean, near-zero emission operations.
A newly formed entity, B&W Modular Nuclear Energy, LLC, will lead the development, licensing and delivery of B&W mPower reactor projects.
Features of the B&W mPower reactor include:

TheStar.com | Canada | Reactor experts carry $29M price tag: Watchdog
The price tag for nuclear specialists will be in the millions if one of Atomic Energy of Canada Ltd.'s rivals wins an Ontario reactor bid, documents show.
That's because Canada's nuclear-safety watchdog lacks expertise in the type of reactors made by AECL's competitors and will have to pay big bucks to bring in specialists if one of them wins.
The Canadian Nuclear Safety Commission estimates it will cost up to $29 million for light-water experts to review licence applications from firms that build that kind of technology.
It's the first time a dollar amount has been put on light-water expertise.
"It is estimated that there will be two applications with this design requiring outsourced technical expertise at an estimated cost of $29 million over five years," says a memo prepared last December.
Those applications will come from French nuclear firm Areva and U.S. firm Westinghouse Electric Co., which both make light-water reactors. AECL makes Candu heavy-water reactors.
Alberta tar sands, nuclear power proposals connected, says Calgary-based journalist – Grande Prairie Daily Herald Tribune
The issues surrounding oil production from the tar sands and nuclear power plants being proposed in Alberta are integrally woven together, says journalist Andrew Nikiforuk.
The Calgary-based business journalist was in Grande Prairie Thursday to give a presentation at the Golden Age Centre based on his latest book, Tar Sands: Dirty Oil and the Future of the Continent.
Sponsored by the National Farmers Union, it followed similar presentations in Dawson Creek, sponsored by the Peace River Organic Producers Association, and in Peace River, which was sponsored by the Peace River Environmental Society.
The issues surrounding the tar sands and the nuclear power proposals weave together, said to Nikiforuk, as he believes one is motivating the other.
Nikiforuk opened by stating the tar sands have changed Alberta forever.
LancasterOnline: Public can ask questions about TMI generators
A plan to carry two massive generators through Lancaster County en route to Three Mile Island is generating a lot of interest  and concern among local residents.
Anyone interested in asking questions or learning more about the plan will have three opportunities to do so. AREVA Inc., the Paris-based manufacturer of the 811-ton steam generators, will host three public meetings to discuss the matter.
The following meetings are scheduled:
---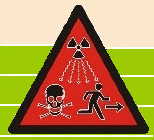 Nuclear Health and Safety News
Exclusive  2: The truth behind Depleted Uranium (DU) Contamination and its usage

There has been significant publicity about the use of Depleted Uranium (DU)Â  munitions, its ability to travel very long distances and the consequences to our health.
So where does DU come from, why is it used in munitions, what do such weapons  look like, and what is their application in today's warfare?
Although it was widely believed that DU munitions were used extensively during  the Balkans War (1991-2001) it didn't show its true face until the occurrence of an accident at a military camp in Kuwait. in 1991. Events prior to this accident  had started intense US military activity in the region as a result of Iraq's  invasion of Kuwait on the 2nd of August 1990. Iraq forces had occupied Kuwait  for seven months and in February the following year saw Operation Desert Storm liberate Kuwait. At the request of the Kuwaiti Government the United States sent re enforcements to the region in order to stabilise Kuwait and secure its  borders. It was obvious at the time that this build up was showing clear signs of some other hidden agenda in the build up to an attack on Iraq.
Dead men walking – Fiji Times Online
Two men are alive today out of a group of eight to tell of their horrific experience  when they were used as cushions between the Atomic Bomb and the walls of its
enclosed container during its unloading on Christmas Island in 1957.
Placed between a space of a little over six inches from wall to wall, the two field engineers and their colleagues could clearly see the bomb which was visible from its badly done crate that had gaps around its sides.
EEOICPAÂ  PDF FactSheet (database lists)
The Office of Former Worker Screening Program (FWP) has developed a list of records that are essential for DOE to fulfill its role under EEOICPA and FWP.
Hawk Eye: Legislation would expand coverage to former workers
New legislation introduced this year could prevent problems Paul Bell, and many other former Iowa Army Ammunition Plant workers have had over the years trying to get compensation through the EEOICPA.
The Energy Employees Occupational Illness Compensation Program Act was passed in 2000. While amendments have been made — and responsibility for the program has shifted from the Department of Energy to the Department of Labor — still fewer than a third of applicants receive compensation.
That's why the presidents of construction and metal trades unions and the University of Iowa Atomic Energy Commission Plant-Former Workers Program are supporting the Charlie Wolf Nuclear Employees Compensation Act that can help former workers
get the payment they're due.
Cumberland News | Rise in nuclear discharges into the air
A RISE in radioactive discharges into the air is causing another problem at  Sellafield, it was confirmed to The Whitehaven News yesterday.
Increased levels have come from the Magnox reprocessing plant. For the last  five weeks it has had to close to avoid exceeding the discharge limit.
The plant has just started up again but Sellafield Ltd has applied to the Environment Agency for a new authorisation to raise the discharge limit.
Vermont  Yankee emergency test hit with glitch | The Burlington
Free Press
A drill aimed at gauging emergency preparedness around the Vermont Yankee nuclear power plant got a reality check when a telephone line failed.
Brattleboro Town Manager Barbara Sondag says the glitch, which interrupted service  to homes and businesses with a 251 exchange, was an eye-opener because it allowed  emergency responders to practice situations in which they have limited communication.
The glitch limited calls to Brattleboro's municipal building and hampered Vermont  Emergency Management in Waterbury and an incident field Office in Dummerston  from communicating with Brattleboro. But backup systems were in place that allowed them to communicate.

Taipei Times – Taipower says fire at nuclear plant put out without a leak
Taiwan Power Co, the nation's biggest electricity producer, said it had extinguished a fire at a spare transformer at its No. 3 nuclear plant and that the station's two generating units were unaffected and operating normally.
The transformer, between 100m and 200m from the plant's reactors, wasn't in use when the accident occurred, Hsu Hwai-chiung, vice president of the state-run utility, said at a press conference yesterday.
"ËœFAULT'
"Our initial investigation indicates that it was probably caused by a fault in the transformer," Hsu said.
The fire broke out at around 3:15pm after a sudden surge in pressure triggered an oil leak, Hsu said.
SAFE
The fire was extinguished by 3:48pm without any radiation leaks or injuries, he said.
BBC NEWS | Ban on Chernobyl children lifted
Children affected by the 1986 Chernobyl nuclear disaster have resumed respite
trips to the UK after the resolution of a long diplomatic row with Belarus.
The eight-month ban was lifted in May following talks between the two countries, the Home Office has said.
Belarusian president Alexander Lukashenko stopped all foreign trips after a 16-year-old girl who visited California refused to return home.
Every year hundreds of children around Chernobyl are diagnosed with cancer.
Sizewell nuclear disaster averted by dirty laundry, says official report | guardian.co.uk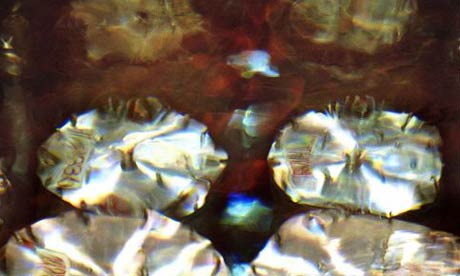 A nuclear leak, which could have caused a major disaster, was only averted by a chance decision to wash some dirty clothes, according to a newly obtained official report.
On the morning of Sunday 7 January 2007, one of the contractors working on decommissioning the Sizewell A nuclear power station on the Suffolk coast was in the laundry room when he noticed cooling water leaking on to the floor from the pond that
holds the reactor's highly radioactive spent nuclear fuel.
Nuclear disaster averted by dirty laundry – Telegraph
More than 40,000 gallons of radioactive water leaked into the open when a 15ft crack appeared in a pipe leading to a cooling pond in the Sizewell A reactor in January 2007.
If the worker had not spotted it, the pool, which contained 5,000 spent uranium fuel rods, could have run dry, causing the rods to ignite which would have sparked a supercharged radioactive fire, it was claimed.
Revealed: the unreported nuclear accident – Channel 4 News
A disaster narrowly avoided, a danger only spotted by chance – yet the company involved faces no prosecution. Channel 4 News tells the untold story of Sizewell A, one Britain's older nuclear power plants.
These are details that, but for a Freedom of Information request, would have remained secret.
Two years ago, a burst pipe inside the Sizewell A station led to a huge leak from the pond used to cool thousands of nuclear fuel rods.
Sizewell lies in Suffolk, on the East coast of England. If the nuclear fuel rods had caught fire, the resulting radioactive plume could have landed on villages from Southwold and Dunwich in the North, to Thorpeness and Aldburgh in the South, and inland to Leiston and Saxmundum.
Whitehaven News | Rise in nuclear discharges into the air Add your comments
A RISE in radioactive discharges into the air is causing another problem at Sellafield, it was confirmed to The Whitehaven News yesterday.
Increased levels have come from the Magnox reprocessing plant. For the last five weeks it has had to close to avoid exceeding the discharge limit.
The plant has just started up again but Sellafield Ltd has applied to the Environment Agency for a new authorisation to raise the discharge limit.
Nuclear Safety Commission accused of being too lenient
A group that promotes awareness when it comes to the use of tritium said Wednesday the Canadian Nuclear Safety Commission has been too lenient when dealing with leaks at the Chalk River nuclear reactor.
Representatives from the Tritium Awareness Project said they think the safety commission should impose tighter restrictions when it comes to the tritium that is occasionally released from both the plant's stack and through leaks of the plant's heavy water that allow tritium to evaporate into the air.
Tritium is a gas and a radioactive isotope of hydrogen and is a byproduct of nuclear power generation and is used to create fluorescent products such as lights and signs.
"The CNSC's attitude seems to be, 'If that's what they want to do, then it's our job is just to grant them a licence,'" said Gordon Edwards, who speaks for the Tritium Awareness Project.
FR: NIOSH: Cohort petition for Norton Ma
National Institute for Occupational Safety and Health; Decision To Evaluate a Petition To Designate a Class of Employees for the Norton Company in Worcester, MA, To Be Included in the Special Exposure Cohort AGENCY: National Institute for Occupational Safety and Health (NIOSH), Department of Health and Human Services
(HHS).
ACTION: Notice.
SUMMARY: HHS gives notice as required by 42 CFR 83.12(e) of a decision to evaluate a petition to designate a class of employees for the Norton Company in Worcester, Massachusetts, to be included in the Special Exposure Cohort under the Energy
Employees Occupational Illness Compensation Program Act of 2000. The initial proposed definition for the class being evaluated, subject to revision as warranted by the evaluation, is as follows: Facility: Norton Company. Location: Worcester, Massachusetts.
Radioactive leak contained at Dresden nuclear power plant, officials say — chicagotribune
Exelon working to determine source of leak
A radioactive leak at Exelon's Dresden nuclear power plant has been contained and isn't a risk to public health, authorities said Tuesday.
Leaked tritium — a radioactive byproduct of nuclear reaction that can cause cancer and birth defects — was found Saturday during routine tests at the Grundy County plant, the U.S. Nuclear Regulatory Commission said.
The leak is not believed to have left the 1,700-acre plant site, which is not far from the Kankakee and Des Plaines Rivers. Exelon officials said leaked tritium has not entered the public water supply.
But the company hasn't found the cause or source of the leak.
Radioactivity detection» Kuwait Times
KUWAIT: Fourth constituency Municipal Council candidate Anwar Malallah has called on the government to install radioactivity detection equipment, reminding it of Israel's threats to bomb the Bushehr nuclear reactor in Iran around 300 kilometers away from Kuwait, reported Al-Rai. Malallah urged the government to take all precautionary measures possible to avoid such hazards that would be catastrophic to Kuwait if such a strike took place. He added that he would work on licensing new public and private labs
to measure pollution levels using environmental safety measures. He added that the government should also warn the public in case radiation levels exceeded those considered safe. The candidate stressed that chemical pollution levels had spread across Kuwait due to the lack of control on waste emission levels from various factories and refineries and because of the high levels of radiation resulting from depleted uranium all over Kuwaiti deserts. He said that this had led to higher than usual incidences of
cancer in the country.
Nearly two hundred former Fiji servicemen to seek compensation over British nuke tests fallout
Almost two hundred former Fiji nuclear test workers, or their families, are expected to take legal action against the British government following a UK High Court ruling.
The ruling allows ex-servicemen who took part in the tests off Australia and Christmas Island in the 1950s to sue the British government for compensation.
289 Fijians took part in the tests, but only about 100 are still alive.
The Fiji Nuclear Test Veterans Association's president, Jone Tabaiwalu, says the ruling is an important step.
Group says satellite images of Three Mile Island pose security risk – PennLive.com
Visitors at Three Mile Island are asked not to photograph guard towers, vehicle barriers and other security measures. Yet these items are easily seen on the Internet through such sites as Microsoft's maps.live.com, now bing.com/maps.
Scott Portzline, a consultant for the watchdog group Three Mile Island Alert, thinks this is a security issue. He has been monitoring sites like Google Earth, which bring satellite images to home computers, for several years. But he noticed that recently the level of detail has increased.
The amount of detail on Microsoft's site "could show terrorists the quickest and best route to buildings," Portzline said.
Associated Press: Exelon: No public threat from Ill. tritium leak
A tritium leak was found during routine monitoring of Exelon Corp.'s nuclear power plant, but contaminated water was contained to the property and did not pose a public health threat, company officials said Monday.
Testing at the Dresden plant, near the town of Morris about 60 miles southwest of Chicago, found tritium levels of 3.2 million picocuries per liter of water in a monitoring well, storm drains and concrete vault. The U.S. Environmental Protection Agency's limit for drinking water is 20,000 picocuries per liter.
---
NRC News
NRC – NRC Seeks Public Input on Environmental Review of Palo Verde Nuclear Plant License Renewal; Meetings June 25
Nuclear Regulatory Commission staff will hold two public meetings on Thursday, June 25, in Tonopah and Avondale, Ariz., to discuss the agency's environmental review of the Palo Verde Nuclear Generating Station, Units 1, 2 and 3, license renewal application.
The Palo Verde nuclear plants are pressurized-water reactors located in Maricopa County, Ariz., approximately 50 miles west of Phoenix. The current operating licenses for Palo Verde Units 1, 2 and 3 expire on June 1, 2025, April 24, 2026 and Nov. 25, 2027, respectively. Arizona Public Service Company submitted the application for renewal Dec. 11, 2008, and supplemented the application by letter dated April 14.
"This is the first of several opportunities for the Palo Verde community to let us know what issues the NRC should look at while we review the potential environmental impacts of renewing the license," said David Wrona, a branch chief in the NRC's Division of License Renewal. "We'll consider all the comments and publish them in a "Ëœscoping summary' as we move forward with our review."
NRC: TMI-2 Lessons Learned Task Force Final Report (NUREG-0585)
The following links on this page are to documents in our Agencywide Documents Access and Management System (ADAMS). ADAMS documents are provided in either Adobe Portable Document Format (PDF) or Tagged Image File Format (TIFF). To obtain free viewers for displaying these formats, see our Plugins, Viewers, and Other Tools. If you have problems with viewing or printing documents from ADAMS, please contact the Public Document Room staff.
* NUREG-0585 (PDF – 3.53 MB)
In its final report reviewing the Three Mile Island accident, the TMI-2 Lessons Learned Task Force has suggested change in several fundamental aspects of basic safety policy for nuclear power plants. Changes in nuclear power plant design and operations and in the regulatory process are discussed in terms of general goals. The appendix sets forth specific recommendations for reaching these goals.
NRC: Reactor Safety Study: An Assessment of Accident Risks in U.S. Commercial Nuclear Power Plants [NUREG-75/014 (WASH-1400)]
Appendices III & IV
* Failure Data (Appendix III)
* Common Mode Failures "" Bounding Techniques and Special Techniques (Appendix IV)
Appendix V
* Quantitative Results of Accident Sequences
Appendix VI
* Calculation of Reactor Accident Consequences
Appendix VII – X
* Release of Radioactivity in Reactor Accidents (Appendix VII)
* Physical Processes in Reactor Meltdown Accidents (Appendix VIII)
* Safety Design Rationale for Nuclear Power Plants (Appendix IX)
* Design Adequacy (Appendix X)
NRC: NRC Periodic Compliance Monitoring Report for U.S. Department of Energy Non-High-Level Waste Disposal Actions: Annual Report for Calendar Year 2008 (NUREG-1911, Revision 1)
This is the U.S. Nuclear Regulatory Commission (NRC) staff's report of its monitoring of U.S. Department of Energy (DOE) non-high-level waste disposal actions in calendar year 2008, pursuant to Section 3116(b) of the Ronald W. Reagan National Defense Authorization Act for Fiscal Year 2005 (the NDAA). Section 3116 of the NDAA requires that DOE consult with the NRC on its non-high-level waste determinations and plans and that the NRC, in coordination with the covered States of South Carolina and Idaho, monitor disposal actions that DOE takes to assess compliance with NRC regulations in Title 10 of the Code of Federal Regulations (10 CFR) Part 61, "Licensing Requirements for Land Disposal of Radioactive Waste," Subpart C, "Performance Objectives." The NRC has prepared this report in accordance with NUREG-1854, "NRC Staff Guidance for Activities Related to U.S. Department of Energy Waste Determinations," issued August 2007.
FR: NRC: 2008 Abnormal Occurennce report
Report to Congress on Abnormal Occurrences; Fiscal Year 2008; Dissemination of Information Section 208 of the Energy Reorganization Act of 1974 (Pub. L. 93- 438) defines an abnormal occurrence (AO) as an unscheduled incident or event which the U.S. Nuclear Regulatory Commission (NRC) determines to be significant from the standpoint of public health or safety. The Federal Reports Elimination and Sunset Act of 1995 (Pub. L. 104-68) requires that AOs be reported to Congress annually. During Fiscal Year 2008, ten events that occurred at facilities licensed or otherwise regulated by the NRC and/or Agreement States were determined to be AOs. The report describes five events at NRC-licensed facilities.
NRC – NRC Issues Final Safety Evaluation Report for Beaver Valley Nuclear Power Plant License Renewal
The Nuclear Regulatory Commission has issued its final safety evaluation report (SER) for the proposed renewal of the operating licenses for the Beaver Valley Power Station, Units 1 and 2, and concluded that there are no open items that would preclude license renewal for an additional 20 years of operation.
The report documents the results of the NRC staffs review of the license renewal application and site audits of the plants aging management programs to address the safety of plant operations during the period of extended operation. Overall, the results show that the applicant has identified actions that have been or will be taken to manage the effects of aging in the appropriate safety systems, structures and components of the plant and that their functions will be maintained during the period of extended operation.
Beaver Valley Power Station units are pressurized-water reactors, located in Shippingport (Beaver County), Pa., and operated by FirstEnergy Nuclear Operating Co. The current operating licenses for Beaver Valley, Units 1 and 2 are due to expire on Jan. 29, 2016, and May 27, 2027, respectively. On Aug. 28, 2007, FirstEnergy submitted an application for a 20-year license extension for each unit.
In a letter dated June 8, Brian Holian, director of the Office of Nuclear Reactor Regulation's Division of License Renewal, provided FirstEnergy with the SER. The SER will be available on the NRC's Web site at: http://www.nrc.gov/reactors/operating/licensing/renewal/applications/bvalley.html. Issuing the final SER is a significant milestone in a license renewal review.
---
Nuclear Fuel Cycle News
The "green agenda" of the Obama administration is being felt almost
immediately in the western states where ISR mining abounds. Newly appointed NRC Chairman Gregory B. Jaczko announced on June 4 that the agency is making a significant change in the way it approaches environmental reviews for new ISR facilities.
The agency has decided that it will require a full environmental impact statement (EIS), with all of the costs, opportunities for intervention, and inevitable delays, for new ISR permit applications. Previously, the NRC conducted an environmental
assessment (EA), which under the agency's implementing regulations authorized by the National Environmental Policy Act (NEPA) is a much more compact and faster process.
Italy recalls 'radioactive' wood pellets: report – Yahoo! News
An Italian court has ordered the recall of 10,000 tonnes of wood fuel pellets imported from Lithuania over fears that they could have dangerous levels of radioactivity, newspapers reported on Sunday.
The alarm was raised after someone in the northern Aosta Valley region, who had bought the pellets, sent them for analysis because they did not burn well.
The results showed that they contained caesium 137, a highly toxic radioactive substance normally produced by a nuclear explosion or from the combustion of a nuclear reactor.
The contaminated pellets themselves are not dangerous to humans, said Salvatore Aprile of the Aosta Valley court: the dangers comes from the ashes and the smoke produced when they are burned. The court ordered their recall on Saturday.
The pellets at the centre of the alert were imported from Lithuania last autumn and were sold in 11 regions in the north and south of Italy.
Associated Press: EPA to rebuild uranium-contaminated Navajo homes
The federal government plans to spend up to $3 million a year to demolish and
rebuild uranium-contaminated structures across the Navajo Nation, where Cold
War-era mining of the radioactive substance left a legacy of disease and death.
The U.S. Environmental Protection Agency and its Navajo counterpart are focusing on homes, sheds and other buildings within a half-mile to a mile from a significant mine or waste pile. They plan to assess 500 structures over five years and rebuild
those that are too badly contaminated.
The Young Turks: Kyrgyzstan:Mailuu Suu radioactive tailings continue to pose risk
The town of Mailuu Suu has been recognized by world experts including Blacksmith Institute as one of the top ten radioactively contaminated areas of the world.There is more than 25 000 residents estimated in Mailuu Suu daily exposed to the dangerous
level of radiation from the radioactive waste dumps collected around the town.
The first range of the soviet atomic bombs has been developed using Mailuu Suu uranium in 1940-1950's. Jetigen.org requested an interview with one of the Blacksmith Institute coordinators in the former soviet block,Vladimir Kuznetsov who manages field operations in Mailuu Suu.
Ryskeldi Satke- What's the history of Blacksmith project "Mailuu Suu" in Kyrgyzstan?
Vladimir Kuznetsov – The problem of Mailuu-Suu region has been partially (along with the other regions) raised in our first micro-project in 2007 which identified contamination of water supply source in the Mailuu Suu.
The practical result of the previous project in this area contributed to the cessation of illegal excavation of contaminated waste parts for evolving purpose of metal trade business with chinese smugglers (fencing the terraces, implementation of new rules on the metal export for the customs, clarifying activities).
The application for this project was submitted in March 2008, processed twice, and approved in June 2008.
Japan delays MOX nuclear fuel goal by 5 years | Reuters
Japan's power industry utilities' association said on Friday it has delayed a target of having 16-18 nuclear reactors using mixed-oxide (MOX) fuel by five years to March 2016, denting the resource-poor nation's goal of a "closed" nuclear fuel cycle. Japan is aiming to move towards a closed cycle where it recycles its own spent fuel and then burns recovered uranium and plutonium as
MOX fuel.
The Federation of Electric Power Companies of Japan, made up of 10 utilities, said it would do its best to achieve the target by the year starting in April 2015, when a nuclear reprocessing plant in northern Japan is scheduled to start operations. MOX plutonium-uranium enriched fuel is controversial because critics fear it could be used to build nuclear weapons. Currently, no commercial reactors
in Japan use the fuel, but Chubu Electric Power Co (9502.T), Shikoku Electric Power Co (9507.T) and Kyushu Electric Power (9508.T) last month imported MOX fuel from France. (Reporting by Osamu Tsukimori; Editing by Hugh Lawson)
Australia slides down list of uranium exporters (Australian Broadcasting Corporation)
The uranium industry says Australia has slipped down the rankings of the world's
biggest producers and that is threatening its position as an exporter.
Industry leaders told a conference in Darwin they were determined to pressure governments to remove more barriers to the expansion of mining.
The Uranium Association's executive director, Michael Angwin, said Australia had dropped from being the world's second biggest producer of uranium to the third biggest, behind Canada and Kazakhstan.
Cameco buying cheap uranium on spot market
Cameco Corp. is aggressively buying uranium in the spot market as it looks to take
advantage of "trading opportunities" in the radioactive metal.
In the company's first-quarter results, released yesterday, it revealed that the cost of sales in its uranium business jumped 30% from the same quarter a
year ago to $220-million. That was largely due to purchases on the spot market.
State-owned uranium supplier making rapid inroads into US market
Russian specialist nuclear Ҭfuel exporter Techsnab-export Рbetter known
by its brand name of Tenex – has, in just over a week, won contracts to directly
supply low-enriched uranium to four US nuclear power utilities. The latest contract,
signed last week, is with the Exelon Corporation, which is one of the largest
electricity producers in the US, with a production capacity of 25 000 MW (of which, 17 000 MW comes from nuclear plants) plus control of another Ҭ6500 MW through long-term contracts.
During the last week of May, the Russian company signed a contract with FuelCo, which represents the interests of three US utilities, PG&E, Union Electric and Luminant. All three will use low-enriched uranium supplied by Tenex to fuel  heir nuclear "¨reactors.
Although the value of the Exelon deal has not been revealed, the FuelCo deal is worth more than $1-billion. All these deals "¨involve long-term contracts  and all will run from 2014 to 2020.
AG: Pittsylvania County cannot impose uranium mining ban | GoDanRiver
The state attorney general's office says Pittsylvania County cannot impose a ban on uranium mining.
Late last month, the Board of Supervisors asked state Sen. Robert Hurt, R-Chatham, to seek an opinion from Virginia's attorney general regarding the legality of a county ban on uranium mining. Hurt contacted the attorney general's office on behalf of the board, said a lawyer there restated the office's position expressed
earlier.
SD uranium mine request deficient | Argus Leader
The Nuclear Regulatory Commission has told the Canadian developer of a planned uranium mine in southwest South Dakota that it must fix several deficiencies in its application or the proposal will be rejected.
Powertech Uranium Corp. is operating under a state permit to drill exploratory holes and hopes to start mining in 2011 near Edgemont if it can get all the required federal and state permits.
NRC spokesman David McIntyre said the agency met with the company on Thursday.
He said Powertech indicated that within a week, it will indicate if it plans to withdraw the application, fix the problems and resubmit it or wait for the NRC to reject the current request.
It's not a fatal blow, but it could delay the project that seeks to take advantage of higher uranium prices, he said.
Durango Herald News, Uranium mining hits resistance
Residents of Nucla, Naturita split on wisdom of proposed mill
MONTROSE – A proposed mill that could help restart Colorado's uranium industry drew heated debate at a public hearing Wednesday night.
Cindy Carothers, left, Patty Geer and their father, Lee Sutherland, show their support for a proposed uranium mill near Naturita before a meeting of the Montrose County Planning Commission on Wednesday in Montrose.
The Montrose County Planning Commission delayed its decision on a special-use permit for Energy Fuels Inc., which wants to build the Piñon Ridge uranium mill 12 miles west of Naturita in the Paradox Valley. Commissioners favored the mill, but they needed more time to craft language for the permit. The commission
will make its decision July 1.
The mill would have effects far beyond the remote valley. It would be the first new American uranium mill in decades, and it would offer a convenient place to process ore from Colorado's shuttered uranium mines.
The Hindu: Obama nominee backtracks on n-deal
New Delhi: As a Congresswoman, Ellen O. Tauscher strongly opposed the U.S.-India nuclear deal. But President Barack Obama's nominee for a key non-proliferation post in the State Department did a U-turn on Tuesday, telling a Senate panel
that the new administration supports the agreement and intends to implement it and that she would do her part to further nuclear cooperation with India if confirmed in the job of Under Secretary of State for Arms Control and International Security.
Ms. Tauscher's views were expressed in a series of answers to written questions posed by Senator Richard Lugar.
More negative voices at latest uranium hearing
Saskatchewan's public consultations on uranium development rolled into a major oil town, Lloydminster, where many people talked about nuclear energy and emphasized their opposition to such energy.
Lloydminster, a border community with residents from Alberta and Saskatchewan, is home to a heavy-oil upgrader plant and relies heavily on the oilpatch for jobs.
While the community is tied to the energy industry, participants at the public forum showed little affection for nuclear reactor development in Saskatchewan.
Several hundred people packed a college gymnasium for Wednesday evening's event.
Representatives from a grass roots coalition calling itself Save Our Saskatchewan were on hand and expressed opposition to nuclear energy.
FR: DOE: BLM: land transfer for uranium mining
Public Land Order No. 7734; Withdrawal and Transfer of Jurisdiction of Public Land for the Department of Energy Crescent Junction Uranium Mill Tailings Repository;
Utah AGENCY: Bureau of Land Management, Interior. ACTION: Public Land Order.
SUMMARY: This order withdraws approximately 936 acres of public land from the United States mining and mineral leasing laws and transfers jurisdiction to the Department of Energy for a period of 20 years for ancillary facilities at its Crescent Junction Uranium Mill Tailings Repository.
The Watch Newspapers – Uranium Mill Opponents Plan Protest Wednesday
Opponents to a proposed uranium mill in Paradox Valley plan a protest before a public meeting Wednesday in Montrose.
Marie Moore of the Paradox Valley Sustainability Association said protesters will meet at 5 p.m. Wednesday outside Friendship Hall on the Montrose County fairgrounds to oppose the mill.
The Montrose County Planning Commission will hold its second public hearing in the hall at 6 p.m. on whether to recommend a special use permit to Energy Fuels Corp. The final decision on the permit will be up to the county's board of commissioners.
At the first public meeting on the permit, on May 19, in Nucla, more than 200 people showed up, both for and against the mill, and feelings were strong on both sides. The West End Planning Advisory Committee, which makes recommendations to the county planning commission, voted in favor of the bill, 4-1.
Radioactive Revival in New Mexico
Mitchell Capitan points to a flock of sheep grazing in the shadow of a sandstone mesa. The sheep belong to Capitan's family, along with a few head of cattle and twelve quarter horses standing in a corral near his mother-in-law's house in Crownpoint, New Mexico.
Shelley Smithson: Navajos say "No!" as the return of uranium mining threatens to despoil their lands and health.
"All of this area," Capitan says, gesturing to the valley of sage
and shrub brush below, "there's a lot of uranium underneath there. That's what they're after."
Capitan and his Navajo neighbors are battling a license granted by the Nuclear Regulatory Commission to Hydro Resources Inc. (HRI)–a subsidiary of a Texas company, Uranium Resources–one of several firms that have laid claim to the minerals beneath thousands of acres on and around the lands of the Navajo Nation
and three American Indian pueblos in northwestern New Mexico. A group called the Eastern Navajo Dine Against Uranium Mining is suing the NRC to block mining in Crownpoint and another Navajo community. A panel of federal judges in Denver heard the case in May 2008 but has yet to issue a ruling.
Japan's Nuclear Industry Could Review MOX Fuel Use: POWER Magazine
A federation of Japanese power companies last week reportedly asked member companies to "rethink plans" to power the country's nuclear plants with mixed oxide (MOX) fuel because many plants are unlikely to launch plutonium generation within the next three years, as expected.
The Japan Atomic Energy Commission also called for a reexamination of the plan, The Japan Times reported on Friday. The move, initiated by the Federation of Electric Power Companies of Japan (FEPC), could affect the nation's future nuclear plans, the newspaper said.
Today, 53 reactors provide some 30% of Japan's electricity.
Whitehaven News | "ËœRogue' radioactive material to be sent to France
THE "rogue" highly radioactive nuclear material which got Sellafield
into hot water with Japan will be on the move – to France.
This is the batch of eight Mox fuel assemblies made at Sellafield and later found to be "falsified" in its specification data after being shipped out to customers in Japan. The faked pellets scandal led to loss of business confidence in BNFL and for a time Japan refused to strike any further deals with Sellafield.
The fuel, a mixture of plutonium and uranium, was sent back to Sellafield – seven years ago.
TVA might use MOX fuels from SRS – The Augusta Chronicle
Tennessee Valley Authority, others express interest
JACKSON — The U.S. Energy Department is negotiating with the Tennessee Valley Authority and at least one other potential client to use mixed oxide fuels from a $4.86 billion facility under construction at Savannah River Site.
The 600,000-square-foot complex, scheduled to open in 2016, will dispose of 34 metric tons of surplus, weapons-grade plutonium by using small amounts to make fuel for commercial nuclear reactors.
Clay Ramsey, the National Nuclear Security Administration's MOX federal project director, said TVA has expressed strong interest in using the fuels in some of its six existing commercial reactors.
TVA also has plans to complete a seventh reactor at Watts Bar and has proposed completing two more units at its Bellefonte site in Alabama.
Western Slope Dems ask DOE to look into Rulison site | PostIndependent.com
Garfield County's congressional representatives have asked the U.S. Department of Energy to look carefully at plans for sinking drills into the ground around the Rulison nuclear blast site, to be sure that environmental and personal safety is not threatened.
A letter sent by U.S. Senators Mark Udall and Michael Bennet, and Rep. John Salazar — all Democrats representing the Western Slope of Colorado — asks that the DOE keep the congressmen informed as it moves to study the possible hazards of drilling within a half-mile of the blast site.
The letter, addressed to U.S. Energy Secretary Steven Chu, was sent out in response to an earlier letter, sent by the Garfield County Board of County Commissioners, to the Colorado congressional delegation and the DOE.
In that letter, the commissioners asked for a study of exactly where it might be safe to drill near the blast site.
Pandora uranium mine permit is up for comment – Salt Lake Tribune
Environment » Public input is sought on the air-quality effects.
A public input period is under way to comment on an air-quality permit for the Pandora uranium mine in La Sal, San Juan County.
"It's really just dotting I's and crossing T's," said Ron Hochstein, president and chief executive officer of Canada-based Denison Mines Corp.
Maung Maung, an engineer with the Utah Division of Air Quality, said the biggest concern for the state is the amount of dust that could be created with trucks hauling ore from the mine. The company, which is bringing the historic mine back on line, is required to keep the dust down with water.
Under the proposed permit, emissions are limited to 9.8 tons per year of PM10, .5 tons of nitrogen oxides, .043 tons of sulphur dioxide, .11 tons of carbon monoxide and .04 tons of volatile organic compounds. Radon emissions are governed by federal law.
"They're just mining it and shipping it off to where they are going to process it," Maung said.
Moab-based Uranium Watch has requested a hearing.
---
Nuclear Waste News
Green Left – AUSTRALIA: ACTU congress says no to radioactive dumps
The June 2-4 Australian Council of Trade Unions (ACTU) congress passed a series of motions calling on the federal government to abandon plans to build a radioactive waste dump in the Northern Territory.
Four sites are currently under assessment by the government for such a dump. The sites are Mount Everard (40km north-west of Alice Springs), Harts Range (165km north-east of Alice Springs), Fishers Ridge (40km south-east of Katherine) and Muckaty (120km north of Tennant Creek).
The ACTU called for the Rudd government to end the assessment process for these sites and to honour a pre-election promise to repeal the Commonwealth Radioactive Waste Management Act.
Docuticker» U.S. Nuclear Waste Law and Policy: Fixing a Bankrupt System
U.S. Nuclear Waste Law and Policy: Fixing a Bankrupt System
Source: New York University Law and Economics Working Papers
The current U.S. system of nuclear waste law and policy is bankrupt. Twenty years after the designation by Congress of Yucca Mountain as the only potential site for a deep geologic repository to receive spent nuclear fuel and high level waste from reprocessing, the proposed Yucca repository remains mired in controversy and unremitting opposition by Nevada. There is no prospect for an alternative repository or for the development of a federal consolidated storage facility. The volume of these wastes already exceeds the current maximum storage capacity set by Congress for Yucca and continues to grow. This article first provides a brief overview of nuclear wastes and a summary history of federal nuclear waste law and policy to date. It then diagnoses the major failures in the current design and proposes a suite of new measures to launch a comprehensive new approach, including a reconsideration of the ethical principles underlying the drive for immediate waste burial; the creation of a high-level National Waste Management Commission; the creation of two new federal entities to manage nuclear wastes and to site waste storage facilities and repositories; the elimination of Environmental Protection Agency regulatory authority over these activities; the adoption of a thoroughgoing risk-based approach to waste regulation and management; and the adoption of new, more flexible and adaptable strategies for siting storage and disposal facilities.
+ Full Paper (PDF; 240 KB)
Deseret News | N-waste firm can pursue new site
The radioactive-waste corridor in Tooele County could widen because of a Friday ruling by the Utah Supreme Court that gives a competitor of EnergySolutions the chance to argue its right to build an adjacent disposal site.
The 3-2 decision paves the way for Cedar Mountain Environmental to challenge Tooele County's adoption of a 2005 ordinance that significantly reduced the land area in which radioactive waste sites are permitted.
It also gives Cedar Mountain the chance to appeal the county's decision to allow EnergySolutions to amend its conditional-use permit.
"This clears the way for those prior land-use decisions made by Tooele County to come under review," said James Lawrie, who represents Cedar Mountain.
Yucca rejection would prompt repeat, board told – News – ReviewJournal.com
Lawsuits possible if law not changed, energy policy expert says
With the Obama adminstration's stance that Yucca Mountain is not an option for disposing the nation's highly radioactive waste, Congress will revisit the process for choosing another repository site, one that probably will draw opposition similar to Nevada's wherever it is.
That was the upshot Thursday of a presentation to an independent review board by Mark Holt, a specialist in energy policy for the Congressional Research Service.
During his talk to the Nuclear Waste Technical Review Board, Holt stressed that his agency, a branch of the Library of Congress, doesn't make policy recommendations.
But given the direction from Energy Secretary Steven Chu to find alternatives to entombing 77,000 tons of spent nuclear fuel and defense waste in Yucca Mountain, Holt predicts Congress will have to change the nuclear waste law, especially if the Energy Department permanently withdraws its license application from review by nuclear safety regulators.
Radioactive waste plan for city dump – Lancashire Evening Post
Waste bosses want to allow more companies to dump radioactive rubbish at a Lancashire landfill site, it emerged today.
Currently, waste from the Springfields Fuels complex and the Capenhurst site in Cheshire is disposed of at Clifton Marsh, near Preston.
But waste management company SITA UK wants permission to accept "very low level radioactive waste" (VLLW) and "low level radioactive waste" (LLW) from a "wider range of nuclear facilities".
Contractors warm up for £1.3bn Sellafield clean-up – Contract Journal
Nuclear Management Partners has a brief to clean up Sellafield, the largest and most hazardous UK nuclear site. With £1.3bn to spend annually, the work available should have a long half life.
Late last year Amec, in consortium with Washington International Holdings and Areva, clinched a lucrative £22bn contract to oversee the decommissioning of Sellafield, the UK's biggest nuclear facility. The contract runs for an initial five years, with an option to renew for a total of 17 years.
Is depleted uranium too hot for Utah site? – Salt Lake Tribune
Is depleted uranium too hot for Utah site?
Environment » State Radiation Control Board has decided to look further into the question.
Utah's Radiation Control Board will dig deeper into the long-term risks of depleted uranium before it decides whether the unusual form of low-level radioactive waste warrants a moratorium.
But an attorney for EnergySolutions Inc. cautioned board members about legal and technical challenges they will face if they try banning depleted uranium temporarily or permanently.
"It's a fairly high bar" for the board to justify a moratorium, said attorney James Holtkamp.
Board members said they would rather have waited for the U.S. Nuclear Regulatory Commission to wrap up its own in-depth study of how much DU, as its called, can be safely buried in a shallow disposal site like EnergySolutions' mile-square landfill in Tooele County.
But the that federal review could take years, and DU is already piled up at government nuclear sites and an equal amount is expected from new uranium enrichment plants coming online in the next few years. NRC estimates the total needing disposal at 1.4 million tons, with just two disposal sites available to take it: EnergySolutions and a yet-to-be-opened Texas landfill.
Radioactive Waste Storage to Begin This Week at New Dump Site in Andrews County – KWES NewsWest 9 / Midland, Odessa, Big Spring, TX: newswest9.com |
Waste Control Specialists will start ushering in low-level radio active waste for storage at it's new dump site outside of Andrews County this week.
They'll begin storing shipments of waste from Studsvik, Incorporated out of Tennessee.
According to Waste Control Specialists (wcs), studsvik processes low-level radio active waste into a safer form for interim storage.
WCS has handled radio active waste since 1997 but received a low-level radio active waste disposal license from the Texas Commission on Environmental Quality (tceq) this year.
---
Nuclear Policy News
Kazatomprom tries to reassure investors
In a statement June 12, Kazatomprom sought to reassure worried foreign investors that no existing agreements with foreign shareholders would be changed, despite turnover at the company and the reported arrest of its former president, Moukhtar Dzhakishev, last month. Kazatomprom, or KAP, is the world's third-largest uranium producer. In the statement, KAP's new president, Vladimir Shkolnik, said the company "understands its responsibility for resources provision of the world nuclear power industry." Shkolnik said KAP would continue the same pace of development "in order to cover the growing demand [for] our products." KAP said that its top management had met with foreign partners over the past two weeks to discuss implementation of plans ranging from uranium mining to new joint ventures. In particular, it said, negotiations were held with the representatives of Marubeni, Sumitomo, Nuclear Fuel Industries, and Japanese financial and credit and insurance companies and banks, including NEXI, JBIC, ERM, and ING. KAP said management had also met with Atomredmetzoloto, China Guangdong Nuclear Power Holding Co. Ltd., Areva, Uranium One, Nuclear Power Corp. of India Ltd., and others which it did not name. The statement said KAP management would meet soon with Cameco, Toshiba and Westinghouse Electric on further development of cooperation.
Utilities deny Duke reports  | The Greenville News
Utility officials on Thursday knocked down reports that Duke Energy could be joining in SCE&G's expansion project at its Jenkinsville nuclear plant.
"We are not looking for other partners," SCE&G spokesman Robert Yanity said.
Columbia-based South Carolina Electric & Gas Co. already is partnering with state-operated Santee Cooper on a $9.8 billion plan to add two 1,110-megawatt reactor units at the V.C. Summer Nuclear Station.
This White House science adviser thinks America should embrace nuclear power | Grist
There are 104 commercial nuclear power stations in the United States today, supplying about 20 percent of the nation's electricity. No new commercial reactors have been licensed here since 1973. And the last commercial plant to come online, Watts Bar in Tennessee, powered up more than a decade ago, in 1996.
That all needs to change, says Dr. Shirley Ann Jackson, an M.I.T.-trained theoretical physicist. And her opinions matter, because President Obama recently named Jackson to the newly revived President's Council of Advisors on Science and Technology.
Public Citizen – Chesapeake Safe Energy Coalition Applauds PSC's Decision to Regulate Nuclear Sale
Coalition Urges Scrutiny of French Company's Corporate Practices and Transparency
BALTIMORE – The Chesapeake Safe Energy Coalition applauds the Maryland Public Service Commission's (PSC) decision today to assert its jurisdiction over the nuclear sales transaction between Electricite de France (EdF) and Constellation Energy.
The coalition delivered 650 petition signatures to the PSC on Friday urging the commission to examine the effects of the deal on Constellation subsidiary Baltimore Gas and Electric (BG&E) and Maryland ratepayers and consider the corporate track record of EdF before approving the deal.
"The commission needs to make sure this sale will not negatively impact consumers in the long term or short term," said Johanna Neumann, state director for Maryland PIRG. "A laissez-faire approach by the last Public Service Commission allowed Constellation Energy to rake Maryland consumers over the coals time and again. We urge this commission to be an effective watchdog for the public by aggressively investigating this transaction."
Getting the Nuclear Story Straight: What a Reporter Needs
Chernobyl. Three Mile Island. Yucca Mountain. When faced with covering the complex and frequently disputed issues of the nuclear age, a reporter knows there is nothing simple about preparing an accurate, balanced, objective, and responsible story about the benefits and risks of radiation and radioactivity.
Writers and editors (not to mention libaries, activists, government regulators, and the nuclear industry itself) now have a guide to help them report on these issues: The Reporter's Handbook on Nuclear Materials, Energy, and Waste Management by Michael R. Greenberg, Bernadette M. West, Karen W. Lowrie, and Henry J. Mayer recently published by Vanderbilt University Press).
An essential reference, this book presents scientifically accurate and accessible overviews of twenty-four of the most important issues in the nuclear realm, including health effects, nuclear medicine, transport of nuclear materials, spent fuel, nuclear weapons, and global warming. Each "brief" is based on interviews with named scientists, engineers, or administrators in a nuclear specialty, and each has been reviewed by a team of independent experts.
CTV Toronto – AECL worried about Ont. nuclear cost overruns
As Ontario comes close to deciding who it will pay $20 billion to build two new nuclear
reactors, the Canadian bidder is already worried that it will face large cost overruns.
The warnings are contained in the secret documents left by a former member of Natural Resources Minister Lisa Raitt's staff at CTV's Ottawa bureau recently.
In the documents is a page dealing with the bid by Atomic Energy Canada Ltd. (AECL), which hopes to win the contract. On that page is the following statement: "… There is the risk there could be large cost overruns."
It goes on to say that certain conditions the federal government imposed on AECL "have resulted in the AECL consortium submitting a highly-priced bid."
Ontario would be likely to ask AECL to lower its price, it said.
Harvey Wasserman: The GOP's 100-reactor/trillion-dollar energy plan goes radioactive
As the prospective price of new reactors continues to soar, and as the first "new generation" construction projects sink in French and Finnish soil, Republicans are introducing a bill to Congress demanding 100 new nuclear reactors in the US within twenty years. It explicitly welcomes "alternatives" such as oil drilling in the Arctic National Wildlife Refuge and "clean coal." Though it endorses some renewables such as solar and wind power, it calls for no cap on carbon emissions.
According to the New York Times, this is the defining GOP alternative to a Democratic energy plan headed for a House vote later this month.
But niggling questions like who will pay for these reactors, who will insure them, where will the fuel come from, where will waste go and who will protect them from terrorists are not on the agenda. Given recent certain-to-prove-optimistic estimates of approximately $10 billion per reactor, the plan envisions a trillion-plus dollar commitment to a newly nuke-centered nation.
The GOP Energy Plan: Nuclear Plants, Drilling, And Prizes – The Atlantic Politics Channel
When the budget fight got underway earlier this year, Democrats hammered Republicans for criticizing President Obama's blueprint without a plan of their own. Now, as House Democrats work on cap-and-trade legislation to reform greenhouse gas emissions–one of Obama's main domestic priorities, along with health care and education–House Republicans have crafted an energy plan of their own before the debate has hit full swing.
House Republicans unveiled their energy plan yesterday. It includes offshore drilling leases, 100 new nuclear reactors in the next 20 years (and an extended look at the Yucca Mountain nuclear waste repository), more Arctic drilling, and a $500 million prize for the first U.S. automaker to sell 50,000 cars that get 100 miles per gallon. Other prizes are included as well, administered by an energy trust fund.
Associated Press: Md. regulators say they must OK nuclear power deal
Maryland regulators ruled Thursday that they have the right to sign off on French nuclear power company EdF's plan to buy half of Constellation Energy's nuclear power business for $4.5 billion, rejecting the companies' arguments that approval by the regulators was not necessary. Constellation Energy immediately appealed the decision.
In the ruling, the Public Service Commission said the deal would give Electricite de France SA a substantial influence over Constellation Energy subsidiary Baltimore Gas and Electric and requires regulatory approval.
The commission said it has reached no conclusions about the deal; that decision will be made later.
Susan
Bottcher: The myth of clean coal, nuclear | The Gainesville Sun
Chairman and CEO of Progress Energy Jeff Lyash acknowledges that we must
address America's power demands as they pertain to economic and environmental issues. His solution is clean coal and more nuclear power.
Fossil fuels should be short term bridge to clean, renewable energy sources. But make no mistake, there is no such thing as clean coal and nuclear power is neither clean nor cheap.
Turkey's nuclear dreams face uncertain future
Turkey's
long-running dream of having a nuclear power plant is surrounded by uncertainty
despite the fact that a recently concluded tender on the construction of the country's
first nuclear power plant is about to be finalized.
Energy and Natural Resources Minister Taner Y—z said the final decision on the tender would be made in June, but it seems that incertitude about the matter will not be cleard up easily even if the tender is discussed at a Cabinet meeting.
As only one company entered the tender and the price offered is considerably high, the Cabinet will not be able to make an easy decision. Moreover, the global economic crisis has taken its toll on funds that were to be allocated to the nuclear power plant contract.
FACTBOX-Japan's reliance on nuclear, renewables to rise: Reuters
Japan's plan to cut greenhouse gas emissions 15 percent below 2005 levels by 2020 is expected to boost the nation's share of electricity from nuclear power to 44 percent from 31 percent now, a government estimate shows.
The world's fifth-biggest greenhouse gas emitter has been under huge pressure from developing nations to opt for deep 2020 greenhouse gas reductions as part of a new global climate pact at the end of the year.
"Not So Fast" Says Nuclear Petition – Haldimand County – News Centre – CD98.9
MPP Toby Barrett is making sure local voices are heard on the issue of nuclear power in Nanticoke. In the legislature, Barrett read a petition titled "Nuclear Nanticoke: Not So Fast". Barrett said without any formal public consultation, county councils in both Haldimand and Norfolk unanimously endorsed the first step in building two nuclear reactors. The petition cites concerns of safety and security. Barrett signed the petition but said he doesn't necessarily back the push for a province-wide moratorium. Grand Erie Energy Quest collected over one thousand signatures for the petition.
Bruce Power says they hope Ontario's Energy Minister changes his mind about their nuclear proposal in Nanticoke. George Smitherman told a Standing Committee on Estimates last week it's not the province of Ontario's intention to be involved in the encouragement or purchase of any power that might theoretically be created by such a facility.
OpEdNews» Clean The Dirty Energy Bills
The Clean Energy bills navigating their way through the Senate and House sound good at first glance. Consider the sales pitch:
* Create clean energy jobs.
* Achieve energy independence.
* Reduce global warming.
Who can argue with such lofty goals? Not you, not me – not unless we look at the fine print on Jeff Bingaman's 21st Century Energy Technology Deployment Act (S. 949), and the Markey/Waxman American Clean Energy and Security Act of 2009 (H.R. 2454).
Here's the dirty little secret.
The Associated Press: Congress abandoning Obama clean energy goals
Congress is all but abandoning President Barack Obama's goal of producing fully one-quarter of the nation's electricity from renewable sources "" wind, solar and the like "" by 2025, though a push for at least some increase is making headway.
Both the House and Senate are considering legislation that would establish the first national requirement for electric utilities to generate a certain percentage of their power from renewable energy "" from wind turbines and solar cells to biomass and geothermal sources.
The Associated Press: House GOP offers nuclear-loaded energy bill
House Republicans are calling for a hundred new nuclear power plants to be built in the next two decades as part of an energy plan they say is a better alternative than one championed by Democrats.
The legislation unveiled by the GOP Wednesday would also increase production of oil and gas offshore, open the Arctic National Wildlife Refuge to drilling and spur refinery construction. The money from the new drilling would go into a trust fund that would pay for the development of renewable energy.
EUROPE: Big Plans, But Little Money to go Nuclear
Eastern Europe is promoting nuclear energy as the only way to tackle climate change and reduce dependence on Russian gas, in spite of costs of going nuclear that it cannot meet.
Amid the last Ukrainian-Russian gas spat early this year, officials from several Central and Eastern European countries were quick to point to the need for nuclear energy to reduce problematic imports of Russian gas.
Unlike many countries in the West, public opinion in Central and Eastern Europe overwhelmingly supports nuclear energy, with opinion polls showing 80 percent support in Slovakia and 70 percent in Hungary.
"They see it as a way to export electricity, and they believe the simple solution is to have big facilities," Olexi Pasyuk, energy specialist in Kiev with Bankwatch, an independent group monitoring European Bank investments told IPS. "But you have to invest a lot, and maybe you get money back in 30 years, if you're lucky."
The Nuclear Industry Embraces Junk Science – Henry Payne – Planet Gore on National Review Online
The Nuclear Industry Embraces Junk Science [Henry Payne]
Global warming makes strange bedfellows.
Thirty years ago, the U.S. nuclear industry was a victim of junk science. Media and green fear-mongering in the wake of Three Mile Island led Americans to believe nuclear energy was unsafe, could cause a "China syndrome," and even a nuclear holocaust (a cartoon by Pulitzer Prize-winning cartoonist Herblock of the Washington Post in 1979 showed a mushroom cloud emerging from a TMI cooling tower). As a result, nuclear energy was shunned and not a single power plant has been built in the U.S. since.
But now, as the same media and green fear-mongers attempt to destroy the coal industry for causing global warming, killer hurricanes, and coastal flooding, the nuclear industry has jumped aboard the junk-science bandwagon.
---
Nuclear Weapons News
Most Israelis could live with a nuclear Iran: poll | Reuters
Only one in five Israeli Jews believes a nuclear-armed Iran would try to destroy Israel and most see life continuing as normal should their arch-foe get the bomb, an
opinion poll published on Sunday found.
The survey, commissioned by a Tel Aviv University think tank, appeared to challenge the argument of successive Israeli governments that Iran must be denied the means to make atomic weapons lest it threaten the existence of the Jewish state.
Daily Kos: The big (nuclear) lie on Iran gets even bigger
In his coverage today of the Iranian election, the New York Times' Bill Keller writes (with emphasis added by me):
Outside Iran, the result was comforting to hawks in Israel and some Western capitals who had feared that a more congenial Iranian president would cause the world to let down its guard against a country galloping toward nuclear weapons capability.
Not just with a "nuclear weapons program," which would be a sufficiently big lie. Not just "making steady progress towards a nuclear weapons capability." No, "galloping" towards it. The truth, of course, is that not only is there no evidence whatsoever of an Iranian "nuclear weapons program," but that Iran has actively disavowed any intention ever to have one, with Ayatollah Khamenei going so far as to issue a fatwa against nuclear weapons.
BBC NEWS | UK | Trident move 'prompts confusion'
The UK's decision to renew its Trident nuclear deterrent is seen by some foreign states as a contradiction of its non-proliferation stance, MPs say.
The Commons foreign affairs committee urged the government to "intensify its public diplomacy work… to explain the reasons for the renewal decision".
However, the MPs went on to praise the UK's arms control record as the best of the five global nuclear powers.
CND welcomed the report, but renewed its call not to replace Trident.
Two-faced UK 'fuelling nuclear double standards'
Britain's lack of clarity on the future of the Trident missile system is helping to aid
nuclear proliferation, an influential committee of MPs has said.
Refusals by Iran to stop its uranium enrichment programme and North Korea's insistence it will weaponise its plutonium stocks are down in part to no commitment from the UK to disarm, the foreign affairs committee said.
The committee said the group of five recognised nuclear powers had "failed to live up to its nuclear disarmament commitments".
"We commend the steps that the government has taken to scale down and de-escalate the UK's nuclear arsenal," MPs wrote.
"We welcome the prime minister's announcement that the new Trident submarines are to carry fewer missiles than the current boats, and we recommend that the government should do more to highlight this and other nuclear disarmament steps which it has taken."
Associated Press: Nuclear terror would strain day-after bomb sleuths
If the unthinkable happened, would we be left on the day after, as radioactive dust settled, with the unknowable?
If a terrorist nuclear bomb destroyed the heart of a great city, how would we know who did it, with what? Mideast fanatics with a device improvised from stolen uranium? A weapon smuggled in by a rogue regime? A hijacked U.S. bomb?
Where do you strike back? How do you head off another attack?
U.S. President Barack Obama calls nuclear terrorism "the most immediate and extreme threat to global security." It's an unthinkable that's being thought about daily in classified corners of world capitals.
More New York Times Warmongering by Gordon Prather — Antiwar.com
Well, the New York Times warmongering capability has apparently not been much diminished by the loss of Judith Miller, who, in intimate association with the Cheney Cabal, did so much on the Times"˜ front-pages to enable the Bush-Cheney War of Aggression against Iraq (still in progress).
You see, the NYT still has William Broad and David Sanger.
Last week Broad and Sanger apparently somehow obtained access to the confidential report Director-General Mohamed ElBaradei had just submitted to the Board of Governors of the International Atomic Energy Agency, which included – among other things – its quarterly report on Iran's compliance with its NPT-related IAEA Safeguards Agreement.
Broad and Sanger also apparently somehow obtained access to the confidential report ElBaradei had just submitted on Syria's compliance with its NPT-related IAEA Safeguards Agreement
Japanese artist to publish picture book on nuclear elimination:_Xinhua
A Japanese artist and a Hiroshima citizens group plan to publish a picture book in late July to explain in an easy-to-understand manner a protocol proposed by an international group of mayors calling for nuclear elimination, local media reported.
Seitaro Kuroda, a 70-year-old artist, said he proposed publishing such a book that can be read easily by children after perusing the protocol and thinking that it contained good elements but was "rigid with too many Chinese characters," Kyodo News reported.
The book will include anti-nuclear peace messages from students in Hiroshima and Nagasaki, the two Japanese cities on which the U.S. military dropped atomic bombs during World War II.
The citizens group will self-publish the 64-page book, printing about 5,000 copies to be sold for 500 yen each.
The Associated Press: Terror drill: 'New York, you have a problem'
The FBI was scrambling.
Agents had intercepted information about a possible terrorist attack in Manhattan, including a diagram showing a mysterious device. The raw intelligence was relayed to experts in Washington, who offered a daunting diagnosis: "You have a problem."
As chilling as that sounded, the situation wasn't real. But authorities say it could be, and what followed over the next two days was an ambitious stress test of the city's line of defense against a radiological or nuclear terrorist attack.
The exercise earlier this week involved hundreds of New York Police Department officers and FBI agents trained at detecting threats, along with an elite unit of federal weapons experts expected "" with the approval of the U.S. attorney general "" to swoop in by plane and defuse them.
BBC NEWS | Europe | Russia 'could drop nuclear arms'
Russian Prime Minister Vladimir Putin has said his country could give up nuclear weapons if everyone else that had them did the same.
The remarks came as Russian and US officials negotiate a successor to the 1991 Start treaty on arms reduction, which expires in December.
US President Barack Obama will discuss the issue in Moscow next month with his Russian counterpart Dmitry Medvedev.
BBC NEWS | Military spending sets new record
Global military spending rose 4% in 2008 to a record $1,464bn (£914bn) – up 45% since 1999, according to the Stockholm-based peace institute Sipri.
In contrast with civilian aerospace and airlines, the defence industry remains healthy.
"The global financial crisis has yet to have an impact on major arms companies' revenues, profits and order backlogs," Sipri said.
Peace-keeping operations – which also benefit defence firms – rose 11%.
Missions were launched in trouble spots such as Darfur and the Democratic Republic of the Congo.
"Another record was set, with the total of international peace operation personnel reaching 187,586," said Sipri, or Stockholm International Peace Research Institute.
Boeing $30.5bn
BAE Systems $29.9bn
Lockheed Martin $29.4bn
Northrop Grumman$24.6bn
General Dynamics $21.5bn
Raytheon $19.5bn
EADS (West Europe) $13.1bn
L-3 Communications $11.2bn
Finmeccanica $9.9bn
Thales $9.4bn
Source: Sipri
---
Department of Energy News
A slab of nuclear concern at Y-12| knoxnews.com
One has to asssume it's not a good thing when there's notable degradation in a big concrete slab that's part of a floor/ceiling in a building where nuclear warhead parts are assembled, disassembled and inspected.
Or, as they say on the street: You got that right, Daddy Rabbit!
Anyway, that's the situation at Building 9204-2E (Beta-2E) at the Y-12 nuclear weapons plant in Oak Ridge.
A May 15 memo by staff of the Defense Nuclear Facilities Safety Board discussed the inspection plan for a concrete slab that "has been been subject to damage in prior years from leakage of liquid chloride liquid used in dehumidification equipment."
According to Y-12 spokeswoman Ellen Boatner, the concrete slab is 84 feet wide, 210 feet long and 10 inches thick and forms part of the reinforced concrete floor of the third floor and ceiling of the second floor of Beta-2E.
Even though actions were taken earlier to reduce leakage and repair the damage, spalling of concrete was observed on the underside of the slab in early 2008, the DNFSB staff wrote. Since then, following some core sampling, some spalling was identified on the top surface of the concete slab, the staff noted.
FR: DOE: DEIS Decon of West Valley comment extention
Notice of Extension of Public Comment Period for the Revised Draft Environmental Impact Statement for Decommissioning and/or Long- Term Stewardship at the West Valley Demonstration Project and Western New York Nuclear Service Center, DOE/EIS-0226D
(Revised) AGENCY: Department of Energy. ACTION: Notice of extension of public comment period.
SUMMARY: This notice announces an extension of the public comment period initially published in the December 5, 2008 Notice of Availability (73 FR 74160) for the Revised Draft Environmental Impact Statement for Decommissioning and/or Long-Term
Stewardship at the West Valley Demonstration Project and Western New York Nuclear Service Center [DOE/EIS-0226-D (Revised)] (referred to as the "Draft Decommissioning
and/or Long-Term Stewardship EIS" or "Draft EIS."). The comment period will now close on September 8, 2009.
Department of Energy – New Funding Boosts Carbon Capture, Solar Energy and High Gas Mileage Cars and Trucks
$300 million infusion reflects Obama Administration's broad, aggressive research and development strategy
WASHINGTON D.C. — U.S. Energy Secretary Steven Chu today announced more than $300 million worth of investments that will boost a range of clean energy technologies – including carbon capture from coal, solar power, and high efficiency cars
and trucks. The move reflects the Obama Administration's commitment to a broad based strategy that will create millions of jobs while transforming the way we use and produce energy.
"There's enormous potential for new jobs and reduced carbon pollution just by implementing existing technologies like energy efficiency and wind energy, but we also need to develop transformative new solutions," said Secretary Chu. "As a scientist, I remain optimistic that these breakthroughs are within our reach, and investments like these are an important part of achieving
them."
Today's actions include:
The Associated Press: Chu wants faster action on stimulus money
Energy Secretary Steven Chu on Thursday expressed dismay at the slow pace at which some members of his department are distributing money under the federal economic recovery plan, saying he's making phone calls to tell people "this cannot be business as usual."
The Energy Department has nearly $39 billion at its disposal under the economic recovery effort, but has awarded only $4.4 billion as of June 7, according to the department's web site. Only $94.7 million has been spent.
FR: DOE: FONSI for idaho spent fuel facility
Department of Energy, Idaho Operations Office, Idaho Spent Fuel Facility; Issuance of Environmental Assessment and Finding of No Significant Impact Regarding the Proposed Exemption From Certain Regulatory Requirements of 10 CFR Part 20 AGENCY:
Nuclear Regulatory Commission. ACTION: Issuance of an Environmental Assessment and Finding of No Significant Impact.
FOR FURTHER INFORMATION CONTACT: Shana Helton, Senior Project Manager, Licensing Branch, Division of Spent Fuel Storage and Transportation, Office of Nuclear Material Safety and Safeguards (NMSS), U.S. Nuclear Regulatory Commission (NRC),
Rockville, MD 20852. Telephone: (301) 492- 3284; fax number: (301) 492-3348;
e-mail: shana.helton@nrc.gov.
SUPPLEMENTARY INFORMATION: Pursuant to 10 CFR 20.2301, the U.S. Nuclear Regulatory Commission (NRC) is considering issuance of an exemption to the United States Department of Energy, Idaho Operations Office (DOE or applicant), from the requirements
of 10 CFR 20.1501(c). Section 20.1501(c) requires that dosimeter processors hold current personnel dosimetry accreditation from the National Voluntary Laboratory Accreditation Program (NVLAP) of the National Institute of Standards and Technology.
Exemption from this requirement of 10 CFR 20.1501(c) would allow DOE to use the DOE Laboratory Accreditation Program (DOELAP) process for personnel dosimetry at Idaho Spent Fuel (ISF) facility independent spent fuel storage installation (ISFSI), located at the Idaho National Engineering and Environmental Laboratory
in Butte County, Idaho.
---
Other Energy News
UNEP & NEF Reveal Worldwide Renewable Energy Investment Trends – Renewable Energy World
New York City, United States [RenewableEnergyWorld.com]
Close to US $155 billion was invested in 2008 in renewable energy companies and projects worldwide, not including large hydro. Of this $13.5 billion of new private investment went into companies developing and scaling-up new technologies alongside $117 billion of investment in renewable energy projects from geothermal and wind to solar and biofuels.
The 2008 investment is more than a four-fold increase since 2004 according to Global Trends in Sustainable Energy Investment 2009, prepared for the UN Environment Programme's (UNEP) Sustainable Energy Finance Initiative by global information provider New Energy Finance.
Of the $155 billion, $105 billion was spent directly developing 40 GW of power generating capacity from wind, solar, small-hydro, biomass and geothermal sources. A further $35 billion was spent on developing 25 GW of large hydropower, according to the report.
WindFarm Estinnes Takes Wind Power to a New Scale – Renewable Energy World
At the end of May, Renewable Energy World's Eize de Vries was invited to Belgium to view the construction of a wind farm that may be providing a view of the future.
And a genuine wind industry innovation, Eize de Vries reports, is that the advanced E-126 built-in power electronics will actively contribute towards stabilizing the transmission grid voltage within the entire region.
WindFarm Estinnes S.A. is an onshore wind farm that will comprise eleven of the latest generation of Enercon's E-126 direct drive wind turbines, a machine currently rated at 6 megawatts. Each E-126 has a 127-metre rotor diameter "" combined with the 135-metre the turbine has a total 198.5 metre installation height. WindVision's Estinnes is expected to generate at least 187,000 MWh per year. And a genuine wind industry innovation, Eize de Vries reports, is that the advanced E-126 built-in power electronics will actively contribute towards stabilizing the transmission grid voltage within the entire region.
The Cost of Energy » Blog Archive » Document alert: BP's Stats
Yes, my fellow energy and enviro geeks, it's true: BP's annual release of their Statistical Review of World Energy is out. I'll pause for a moment while you run around your office or home, leaping and cheering like a maniac.
The Cost of Energy» Graph of the week: The US transportation gap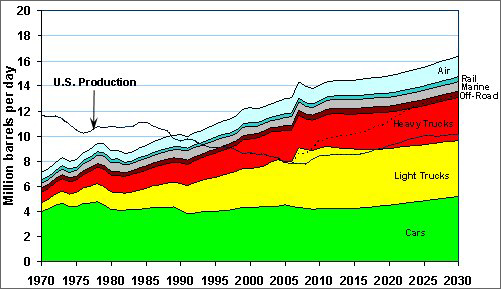 You
can quote numbers all day about how much oil the US uses and for which purposes,
but few things drive the point home like the graph. This shows US oil consumption for just transportation (broken out by mode), with a line plot of domestic production, revealing a humongous gap and explaining why so many peak oil adherents are so freaked out.
It's Official — The Era of Cheap Oil Is Over
Every summer, the Energy Information Administration (EIA) of the U.S. Department of Energy issues its International Energy Outlook (IEO) — a jam-packed compendium of data and analysis on the evolving world energy equation. For those with the background to interpret its key statistical findings, the release of the IEO can provide a unique opportunity to gauge important shifts in global energy trends, much as reports of routine Communist Party functions in the party journal Pravda once provided America's Kremlin watchers with insights into changes in the Soviet Union's top leadership circle.
New UCS Analysis Finds Waxman-Markey RES Won't Increase Clean Energy Deployment
According to a new analysis by the Union of Concerned Scientists (UCS), the combined efficiency and renewable electricity standard (CERES — formerly RES) in the Waxman-Markey climate legislation will not increase renewable electricity generation and might actually reduce it.
UCS concludes:
"Bottom line: The Waxman-Markey RES does not ensure that any new renewable electricity will be developed beyond the renewables that are already projected to occur under the business as usual forecast by the U.S. Energy Information Administration (EIA)."
Baltimore Gas and Electric expending energy in quest for $200M in stimulus money – Baltimore Business Journal:
Editor's Note: Hear Baltimore Gas and Electric Co. executive Mark Case talk more about the utility's smart grid program in BBJcast, the Baltimore Business Journal's weekly podcast devoted to the top business news in the region. Available on iTunes, search "BBJcast."
Baltimore Gas and Electric Co. is seeking as much as $200 million in federal stimulus money to pay for nearly half of a "smart grid" program that will help customers reduce energy consumption during times of peak demand.
Time to try renewable energy – Business – News & Observer
The article "Renewable energy potential" (Work&Money, Editor's Choice, June 7) provided interesting and useful information. Now it is time to begin to use more renewable energy in North Carolina.
One of our electric utility companies should develop a pilot project in one of the high-wind areas off the North Carolina coast. This energy could be used to provide some power to Elizabeth City, Manteo or any other city located on the northern part of our coast. Our electric utility companies have many intelligent engineers who could use new technology to build wind turbines that can withstand strong storms. If other states in the Northeast can build wind farms off their coasts, then North Carolina can surely do the same.
Taiwan: Taiwan green energy industry set to boom after new law enacted
Taiwan's green energy industy is poised to boom after a statute aimed at promoting renewable energy development cleared the legislative floor last week, a Ministry of Economic Affairs (MOEA) official said Saturday.
Yeh Hui-ching, director of the MOEA Bureau of Energy, said passage of the Renewable Energy Development Act has formally ushered into Taiwan the era of alternative energy development and related applications.
Mass. looks to landfills, military for wind power – BostonHerald
Massachusetts is searching for every blustery nook and cranny it can find to boost wind energy production, from the tops of former dumps to a vast military reservation.
Gov. Deval Patrick has set a state goal of generating 2,000 megawatts of wind power by the year 2020 "" an effort that may require up to 3,000 wind turbines.
So far, the state boasts a mere 11 commercial-scale turbines and dozens of smaller ones.
International Agreement on Climate Treaty Seems Unlikely in 2009 | Reuters
It seems unlikely that an agreement on the terms of the next climate treaty could be reached at the December-scheduled Copenhagen talks. The United States, not a member of the Kyoto Protocol and one of the major players in the international negotiations tussle over the climate treaty, has not yet reached a consensus over how to reduce carbon emissions and a bill successfully passing through the Senate in 2009 seems quite difficult.
The major issues that US lawmakers need to look into are, first, how to make the transition from carbon-intensive fossil fuels to clean renewable energy sources and, second, how to finance this transition without burdening the people with any significant monetary load.
EPA Must Withhold Locations of 'High Hazard' Coal Ash Sites
There are 44 coal combustion waste sites nationwide that the U.S. Environmental Protection Agency has identified as "high hazard," but the agency cannot make the
locations of these hazardous sites public, Senator Barbara Boxer told reporters
today. The California senator chairs the Senate Environment and Public Works Committee,
which oversees the federal environmental agency.
Tennessee Spill: Regulation Hazards
For years, residents of the tiny lakeside community near Kingston, Tennessee, watched as the local power plant mixed tons of leftover coal ash with water and pumped the heavy mud into a massive pond just up the road. "We never gave it a second thought," says resident Diane Anderson.
Kelly Hearn: The TVA's efforts to clean up after its massive coal ash spill may create even more health hazards.
But on December 22 the pond collapsed, triggering a billion-gallon mudslide that knocked houses off foundations and roiled into the Emory River. State officials and the Tennessee Valley Authority, the federally funded utility responsible for the spill, scrambled to allay fears, saying that the ash wasn't toxic and that the drinking water was safe. But residents also heard about the litany of harmful substances in the ash, like arsenic and lead, and about studies linking it to cancer.
FACTB0X-U.S. states with renewable power targets | Reuters
Twenty-nine of the 50 U.S. states have established a required minimum amount of electricity generation that must come from renewable sources like wind and solar power, called a Renewable Portfolio Standard or RPS.
Another five states have "renewable goals" which are considered voluntary and do not penalize utilities for not meeting the goals.
The District of Columbia also has an RPS.
California's utility regulator, the Public Utilities Commission, issued a report on Friday that showed that requiring a third of the power delivered in the state be made from renewable sources of energy will increase electricity retail costs by 7 percent more than having a 20 percent RPS goal. [ID:nN1275374]
Are we running out of oil? The world in energy statistics | guardian.co.uk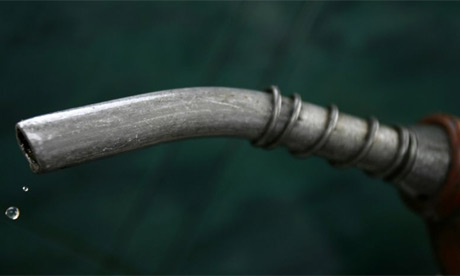 The amount of proven oil reserves awaiting to be exploited fell last year for the first time in a decade, according to new figures released today. The amount of crude left in the ground was 1.258trn barrels – 3bn less than this time last year.
These figures, revealed in the BP Statistical Review of World Energy, are probably the result of a slump in drilling activity due to a fall in the price of oil last year – from $150 per barrel to $30.
At today's rate of use however there is still enough oil to last the next 42 years, according to the oil company although those concerned about Peak Oil say we are closer to running out given demand is expected to rise strongly in the short-term.
Concentrated solar power goes mainstream: Lockheed-Martin to build large CSP plant with thermal storage in Arizona
What is the best evidence that concentrated solar thermal power (CSP) aka solar baseload is indeed a core climate solution with big near-term — and very big medium-term — promise? One of the country's biggest companies, Lockheed-Martin, with 2008 sales of $42.7 billion, has jumped into the race to build the biggest CSP plant with thermal storage.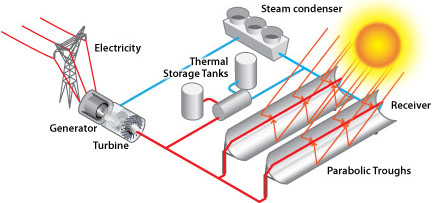 Roll-Up Solar Panels
Technology Review has an article on thin film solar vendor Xunlight's approach – making cells on flexible steel sheets – Roll-Up Solar Panels.
Xunlight, a startup in Toledo, Ohio, has developed a way to make large, flexible solar panels. It has developed a roll-to-roll manufacturing technique that forms thin-film amorphous silicon solar cells on thin sheets of stainless steel. Each solar module is about one meter wide and five and a half meters long.
As opposed to conventional silicon solar panels, which are bulky and rigid, these lightweight, flexible sheets could easily be integrated into roofs and building facades or on vehicles. Such systems could be more attractive than conventional solar panels and be incorporated more easily into irregular roof designs. They could also be rolled up and carried in a backpack, says the company's cofounder and president, Xunming Deng. "You could take it with you and charge your laptop battery," he says.
---
Nuclear Editorial and Opinions
Clearing up nuclear misconceptions 061309 – The Augusta Chronicle
A recent letter ("The case against storing at Yucca," June 11) shows a lack of understanding of nuclear waste; for example, the writer is worried about hundreds of truck or train loads of spent fuel, and mentioned the Graniteville accident.
Sign up to get local news by e-mail
Thousands of trucks and train cars of gasoline and other hazardous chemicals are crossing the country every day. They represent a risk thousands of times greater than spent fuel. The Graniteville accident involved tank cars of gaseous chlorine and killed people. After an accident a car load of spent fuel would just lie there until picked up.
No terrorist would waste his time on such a target. At Savannah River Site, it was calculated that a truck load of explosives in a fuel storage pool couldn't spread radioactivity past the plant boundary. I hoped that, if a terrorist had a truck load of explosives, he was dumb enough to explode it at the plant rather than where he could kill people.
The Top Nuclear Stories is published twice weekly. It is a produced
using a combination of social bookmarking and programming.
You can view or join the public group and add your own stories
by going here -> http://groups.diigo.com/groups/nukenews