Historic Note: This complilation of Russian news stories in 2009 documents the state of affairs of a country that was/is just barely recovering from a economic collapse far worse than anything the U.S. ever experienced.  The country's agenda to rebuild and do it primarily with a mix of dirty energy especially nuclear is not very well known in the west.  I hope the stories that follow will make clear the dangers inherent in the current global state of affairs as demonstrated below as Bush and the global establishment's agenda known in 2009 as GNEP or the Global Nuclear Energy Partnership was collapsing after having anointed Russia to take the lead in promoting nuclear development in its former sphere of influence worldwide as its agenda to build new reactors at its peak included promotional plans in over 30 countries from Cuba to Vietnam.
Here's a peek at Mother Russia. We are clearly at a critical crossroads with Russia, no thanks to the Bush doctrine and its push to create a star wars shield in Poland and and eastern Europe. But there is far more than just a cold war over some kind of weapons race.  Russia has one of the largest oil production operations in the world. Its natural resources including natural gas has given it an immense command over western Europe. Its HEU grade fuel now fuels nearly 60% of US nuclear reactors.
New reactor designs, expansion of new weapons and rebust new relations with China put Bush and the right in an ever more dangerous tit for tat exchange with Russia.  Like Japan and France, Russia has a very large nuclear infrastructure and looking to expand both civilian and weapons operations. At the heart of the struggle between the US and Russia is their Iranian contract at Bushehr.
Here is a look back at news coming out of Russia over the last year.
---
Top Nuclear Stories Index
---
Nuclear Reactor News
Russia could spend $7 bln on Turkish nuclear plants | Reuters
Russia's energy minister said on Thursday that a state-backed consortium could spend up to $7 billion on a project to build four nuclear reactors in Turkey, whose total cost is $18-20 billion.
Speaking on the sidelines of an energy conference, Minister Sergie Shmatko said a consortium led by state nuclear engineering firm Atomstroyexport and electricity trader Inter RAO (IRAO.MM) have submitted a letter of intent to participate in the Turkish government tender.
The consortium is also to include a Turkish minority partner that Shmatko identified as Chinar Group.
RT: News : Chernobyl clean in 55 years time?
Ukrainian president Viktor Yushchenko has approved the programme of a gradual dismantle of the Chernobyl atomic power plant. According to the plan it will take over 50 years to make the Chernobyl an ecologically safe place, clean of radioactive contamination.
Starting from January 1 next year, Ukraine will begin pulling the plant down, a process divided into four phases.
Ukraine plans to spend 4.075 billon grivna (over $US 620 million) of its budget and about $US 48 million of international financing just for the startup of the project, which involves certain urgent technical and ecological measures.
Nuclear fears as danger plant is reopened in gas war with Russia – Times Online
Fears were raised yesterday over a decision to restart a potentially dangerous decommissioned nuclear power plant in the centre of Europe because of a shortage of gas caused by Russia's dispute with Ukraine.
Slovakia, defying undertakings given when it joined the European Union, said that it would reactivate a Soviet-style nuclear generator that has a record of safety problems because it had received no Russian gas since last Thursday.
Russia again found a reason to delay turning the taps back on yesterday, despite an agreement brokered by Mirek Topolanek, the Czech Prime Minister, on behalf of the EU, which was signed by Russian and Ukrainian leaders at the weekend.
Construction of floating NPP deadlocked

Russia has officially started the construction of its first floating nuclear power plant. However, the project designers have failed to complete all technical details. The project is deadlocked, newspaper Rossiiskaya Gazeta concludes.
Meanwhile, also Chinese authorities now consider to start construction of floating nuclear power plants, the newspaper writes.
The Russian plans for serial production of floating nuclear power plants have been presented widely both in Russia and internationally. Last year, the project was officially started in the Sevmash yard in Severodvinsk, Arkhangelsk Oblast. This year, Russia's state nuclear power company Rosatom transferred the assignment to the Baltiiskii Yard in Sankt Petersburg.
The St. Petersburg Times – Ecologists Slam Nuclear Power Plant
As work started on LAES-2, a complex of six power station units with VVER-1200 reactors that is due to complement the existing four 4 RBMK-1000 units of Leningrad Nuclear Power Station (LAES), environmentalists began a protest campaign against what they call an illegitimate and potentially hazardous construction.
The project's estimated cost is $10 billion.
Environmentalists at the St. Petersburg branch of the international environmental pressure group Bellona say the simultaneous operation of the existing and new plants will have a strong negative radiological and bacteriological impact on the population of the town of Sosnovy Bor, 80 kilometers south of St. Petersburg, where the station is located. The Bellona experts' allegations include a claim that the stations' cooling towers could spread dangerous toxic microorganisms into the nearby Gulf of Finland.
RIA Novosti – Russia to contribute $17 mln to Chernobyl cleanup
Russia will provide $17 million to help improve safety at the Chernobyl nuclear power plant, the site of the world's worst civilian nuclear disaster, and fully decommission it, a top Russian nuclear official said on Monday.
Three reactors of the Chernobyl plant continued to operate for several years after reactor number four exploded in 1986, the last reactor shutting down in 2000. The reactors still contain nuclear fuel rods, and require constant monitoring. The fourth reactor is housed in a Soviet-era sarcophagus set to be replaced by a $1.4 bln metal structure.
The new nuclear power plant of Murmansk
Russia's powerful state corporation on nuclear energy Rosatom has decided to construct a new nuclear power plant in the Kola Peninsula. The new plant will replace the capacities of the existing Kola NPP and begin production in the period 2017-2019.
The Kola NPP-2 will be built on the coast of the Imandra Lake about ten kilometres from the existing Kola NPP, Rosatom's department on contact with public organisations and the regions, Igor Konyshev said to news agency Rosbalt.
High-Temperature Reactor to Appear in Russia by 2020 :Russia-InfoCentre
Russian engineers announced plans on building high-temperature nuclear reactor with gas cooling in our country by 2020.
Existing atomic power plants are aimed at producing electricity and low-temperature heat for warming and water desalination. High-temperature reactors will expand plant workability.
Temperatures about 1000 degrees Centigrade allow using heat in other field of economy, such as hydrogen synthesis, fertilizer production, metallurgical industry and etc. Moreover, high-temperature nuclear reactors do not leave radioactive wastes, thus solving many problems with environment and nuclear weapons.
RIA Novosti – Opinion & analysis – Floating nuclear power plant gets new "birthplace"
In a couple of years, a new kind of vessel will appear at sea: the floating nuclear power plant (FNPP).
The Academician Lomonosov, currently under construction in Russia, is only one project of several being developed so far.
The formal keel laying ceremony took place in April 2007 at the Sevmash shipyard of the Russian State Center for Nuclear Shipbuilding in Severodvinsk, Arkhangelsk Region. After about a year and a half, the state-owned corporation Rosatom revoked the general contract, handing it over to the Baltiysky Zavod (Baltic Plant) Shipyard in St. Petersburg. So now the birthplace of the first-ever floating nuclear power plant will be the Baltic Sea instead of the White Sea.
Surprise Nuclear Plant in Kalingrad
Rosatom head Sergei Kiriyenko has signed a decree for the construction of a nuclear power plant in the Kaliningrad region, the country's atomic energy company announced Wednesday.
Design of the two-reactor plant is to be completed by the end of 2009, and the first of the two 1,200-megawatt reactors is to come on line in 2015, Rosatom said in a statement.
St. Petersburg's Atomenergoproyekt institute will design the facility, while construction will be carried out by Energoatom at an estimated cost of 5 billion euros ($7.4 billion).
RIA Novosti  – Atomstroyexport completes repairs on Chernobyl protective shell
Atomstroyexport, a Russian nuclear power construction company, said on Tuesday it had completed repairs on the concrete and steel shell encasing the Chernobyl reactor one month ahead of schedule.
"Despite the difficult conditions of radioactivity, the work was carried out to a high standard, with a high level of safety for personnel," Atomstroyexport said in a statement. The work involved repairs of an area around 420 square meters over the central part of the reactor's protective shelter.
RussiaToday: $40 Billion boost for nuclear power in Russia Russia will invest $40 Billion into the country's nuclear power sector over the next 7 years, Prime Minister Putin says. After that he expects the industry will become self-financing.
Every 6th nuclear reactor in the world runs on Russian nuclear fuel – uranium stored in rods.
Prime minister Vladimir Putin says Russia's budget, boosted by high oil revenues, has enough cash to finance expansion of the country's nuclear power sector.

RIA Novosti  – Russia's Rosatom to bid to build nuclear reactor in Belarus Russian state nuclear power corporation Rosatom has agreed to take part in a tender for the construction of a nuclear power plant in Belarus, the ex-Soviet republic's energy ministry said Tuesday.
Belarus plans to build a nuclear power plant with a capacity of 2,000 MW, with the first unit to come online in 2016 and the second in 2018. The plant is expected to have Generation III water-moderated reactors.
Russia closes Soviet weapons-grade reactor : Europe World Moscow- Russia shut down a weapons-grade plutonium reactor Thursday as part of a non-proliferation agreement with the United States to reduce the risk of their nuclear bomb building sites. The Soviet-Era reactor, secretly built in Siberia in the 1960s, is the second to be turned off this year, four decades on from the height of the Soviet Union's atomic weapons programme.
"The industrial reactor ADE-5 was terminally stopped. That is the final closure of the reactor," a spokesman for the Siberian Chemical Combine, in the closed city of Seversk, formerly known as Tomsk-7 was quoted by Itar-Tass as saying Thursday.
The Chernobyl fallout isn't over | Guardian Unlimited
In time-honoured building fashion, initial estimates for replacing the sarcophagus at Reactor Number 4 have ballooned. And you are paying for it.
In April 1986 there was an explosion at a nuclear power plant in Chernobyl, then part of the Soviet Union. It was, of course, a huge event at the time, but I was intrigued to learn this week that dealing with the aftermath is still costing British taxpayers millions.
---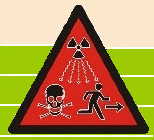 Nuclear Health and Safety News
RIA Novosti – Ecologists fear satellite debris could be spread across Russia
Ecologists have expressed fears that remnants of the U.S. and Russian satellites that collided on Tuesday could pollute a large portion of Russia, a federal environmental official said on Friday.
Konstantin Tsybko of the Federal Service for Supervision of Natural Resources said that a number of large ecological organizations had approached him since a U.S. Iridium satellite and the defunct Russian Cosmos-2251 collided approximately 800 kilometers (500 miles) above Siberia. This was the first time such an incident has occurred.
"Their fear is understandable, especially since the Western press has published reports that there could be a nuclear reactor on board one of the satellites," Tsybko said.
Kazakhs cursed by fallout from nuclear weapons tests – The National Newspaper
Family medical histories in and around Semey, a town in north-east Kazakhstan, read like horror stories.
It has been two decades since the Soviet Union ended a nuclear test programme close to Semey, but the hundreds of explosions carried out have left a sinister legacy of cancer, birth defects, infertility and other abnormalities. Men and women have lost spouses in early middle age, while children have died young or been born with severe deformities.
All my relatives, children and grandchildren are sick, said Kasenova Kabuda, a 69-year-old who lives in a village called Sarzhal close to Semey.
Does Radiation Cause Malignant Diseases?: Russia-InfoCentre
Russian roentgenologists studied what caused death of liquidators of Chernobyl nuclear accident. Scientists analyzed 1466 death cases.
Researchers tried to find out whether diseases and death of Chernobyl liquidators depended on the year they participated in the clean-up. Chernobyl liquidators most often died of blood circulation dysfunctions (48%) and malignant growths (30%). More than half of first group deaths (55%) happened due to coronary heart disease. Lung (27.8 %) and stomach (17.1 %) cancers were predominant among oncological death causes. Average death age was 51 years.
BBC NEWS | Europe | Twenty die on Russian submarine
At least 20 people have died in an accident on a Russian nuclear submarine when a fire extinguishing system was activated by mistake.
Russian Pacific Fleet spokesman Igor Dygalo said both sailors and shipyard workers died in the accident, which occurred during sea trials.
The dead were suffocated by freon gas, which is used to put out fires as it removes oxygen from the air.
Bloomberg: Litvinenko's Murder Left Polonium `Crawling Walls,' Mixed Clues
The lurid London murder of former Russian secret agent Alexander Litvinenko with polonium-210 looks set to equal the tale of Jack the Ripper as a generator of inconclusive theories that open the way for ever more books.
"The Terminal Spy" by Alan S. Cowell of the New York Times is the latest installment.
The Soviet Union's Deadly Nuclear Legacy – Sidebar – MSN Encarta
The decades of the Cold War saw the dangerous escalation of a nuclear arms race. Formal efforts to contain the competing arsenals began in 1963 with the Limited Test Ban Treaty, culminating 30 years later with the Strategic Arms Reduction Treaty II. Even with progress toward arms control, however, the collapse of the Union of Soviet Socialist Republics (USSR) in 1991 raised a serious question: What would become of its nuclear legacy? In the following article, which originally appeared as a two-part series in Encarta Yearbook, Harvard University professor Richard A. Falkenrath discusses the vulnerability of nuclear weapons and materials in the former USSR to sabotage and theft, and safety problems linked to Soviet-designed nuclear reactors.
Fallout From Soviet Atomic Bombs Persists in Kazakstan

Kazakstan's nuclear test zone has lain deserted for the last 20 years largely forgotten by the outside world, but experts say radiation will continue to be a health risk until the huge site is cleaned up thoroughly.
The testing ground was closed for use in 1991. This month, the international Comprehensive Nuclear Test Ban Treaty Organization is running a series of trials at the Semipalatinsk site to test equipment that can identify and give the location of nuclear explosions
Newswire: Study Shows Significant Impact of Chernobyl Nuclear Accident on Bone Development in Russian Women – Medical Services/Equipment – Demetech AB | NewswireToday
This study of bone density compares BMD development in 2854 women affected by the Chernobyl nuclear accident with two non-contaminated control groups using the DXL Calscan portable bone densitometer device. By Prof. S.S. Rodionova, CITO (Moscow).
A new study has been published in the international journal "Annals of Traumatology and Orthopedics" by a research team led by Prof. S.S. Rodionova, founder of the Russian Osteoporosis Society and Professor of Traumatology at the Central Institute of Traumatology & Orthopedics (CITO). Random bone mineral density testing was performed using the portable DXL Calscan device (Demetech, Sweden) on 2854 women who are now between the ages of 15 and 80 years. The device uses a patented technology of dual energy x-ray and laser (DXL) to better eliminate errors caused by lean soft tissue and fat in DXA devices.
The Chernobyl accident of April 1986 caused radioactive contamination to the environment in many communities in the Brjansk region of western Russia, near the Ukraine and Belarus borders. While some specific communities within this region were spared from this contamination, other communities were greatly affected. The effects of the environmental damage caused in the affected communities continue to be seen in the form of health problems for their inhabitants. This study examines the increased risk of osteoporosis and future fragility fractures in affected areas compared to control groups.
Helsingin Sanomat – Finnish wild mushrooms still exhibit elevated levels of caesium from Chernobyl nuclear accident The wild mushrooms tested in various parts of Finland still exhibit elevated levels of the radioactive caesium-137 that originates from the Chernobyl accident in 1986, while the caesium content of berries and animals has already become almost zero.
In addition to mushrooms, some hares and the predatory fish in small lakes still contain radioactive caesium.
Russian wreck radioactive – Aftenposten.no The wreck of the Russian cruiser Murmansk was pronounced safe and free from radioactivity by government inspectors. However, equipment from the ship caused alarm when it triggered Geiger counters.
Radioactive woman sparks evacuation | NEWS.com.au
AUTHORITIES evacuated the airport terminal in Vladivostok, in Russia's far east, after a flight arriving from Seoul set off a radiation alarm.
The alarm was called off when security officials pinpointed the source – a woman who had just received radiation therapy, Interfax news agency reported today.
RIA Novosti – Russian nuclear agency rejects rumors of radiation leaks
MOSCOW, June 16 (RIA Novosti) – Russian nuclear power agency Rosatom dismissed on Monday rumors circulating of a radioactive leak from two plants in northwest and south Russia.
Bogus e-mail messages on June 15 said that there had been alleged radioactive leaks at the Leningrad nuclear power station, in northwest Russia, and the Volgodonsk nuclear power plant, in the south of the country, a spokesman for the company said.
Chernobyl: nuclear Nightmares Video images of Chernobyl survivors!
RIA Novosti – Rosatom rejects rumors of Lithuania radioactive leak
MOSCOW, May 24 (RIA Novosti) – Russian nuclear power agency Rosatom dismissed on Saturday rumors circulating in the country's Baltic exclave of Kaliningrad of a radioactive leak from a plant in neighboring Lithuania.
Rosatom spokesman Sergei Novikov said several journalists had contacted him on Friday asking about an alleged accident at Lithuania's nuclear plant.
The St. Petersburg Times – Fears Of Radiation Leak Grip Region
Panic gripped many in the city Wednesday after rumors spread that a serious accident had happened at the Leningrad Nuclear Power Station (LAES) in Sosnovy Bor, a town 70 kilometers west of St. Petersburg.
The power station operates four Chernobyl-type reactors and has a history of minor accidents.

RIA Novosti – Russian nuclear power websites attacked amid accident rumors
MOSCOW, May 23 (RIA Novosti) – Hackers attacked Russian nuclear power websites that allow users to check radiation background amid false rumors of a nuclear accident in northwest Russia, a nuclear industry official said on Friday.
RIA Novosti – Strasbourg court rules against Russia in Siberian radiation case
TOMSK, April 30 (RIA Novosti) — The European Court of Human Rights has ordered Russia to pay around $95,000 in compensation to residents of a Siberian town over the length of time taken to consider claims connected to a 1990s radiation leak, a local NGO official said on Wednesday.
The applicants had earlier sued the Siberian Chemical Combine over a radioactive leak in April 1993 that affected two towns, Georgiyevka and Naumovka.
Chernobyl nuclear accident  – BrisbaneTimes –
Twenty-two years ago today the Soviet Union announced that a serious nuclear accident had occurred at the Chernobyl nuclear reactor in the Ukraine near the small town of Pripyat 100 kilometres from the capital Kiev.
The explosion in reactor number four, which occurred three days before, is the world's worst reactor meltdown, spewing radioactive material across the then Soviet Union and much of northern Europe.
Tears and Anger Over Chernobyl
MINSK Several thousand supporters of Belarus' opposition marched through Minsk on Saturday to commemorate the 22nd anniversary of the Chernobyl nuclear accident and protest an alleged government coverup of the disaster's consequences.
Many of the 3,000 marchers expressed particular dismay over the government's policy of assigning recent university graduates to work in areas contaminated by the explosion.
Reactor No. 4 at Chernobyl, in what is now northern Ukraine, exploded on April 26, 1986, spewing radiation over a large swath of the former Soviet Union and much of northern Europe in the world's worst nuclear accident.
AFP: Ukraine remembers Chernobyl amid anti-nuclear protests KIEV (AFP) Ukraine paid tribute Saturday to victims of the Chernobyl nuclear disaster 22 years ago while anti-nuclear demonstrators at home and abroad also recalled the worst civilian nuclear disaster in history.
A group of Ukrainians led by President Viktor Yushchenko laid a wreath during the night at a monument to the victims of the catastrophe in which a reactor exploded one night in April 1986.
RussiaToday: Biggest man-made disaster in history remembered
It is 22 years since the Chernobyl Nuclear Power plant in Ukraine exploded. A blast in the reactor released tonnes of radioactive material into the atmosphere causing, what was later described, as history's biggest man-made disaster.
22 years after disaster, Chernobyl reactor is getting new shelter – International Herald Tribune
KIEV, Ukraine: Twenty-two years after the Chernobyl nuclear disaster, work is under way on a larger, stronger shelter to cover the ruins of the exploded Soviet power plant and prevent further contamination.
For years, the original iron and concrete shelter that was hastily constructed over the reactor has been leaking radiation, cracking and threatening to collapse.

Children weren't allowed to go out due to accident on a nuclear plant? – Charter'97 : – Belarusian News
As the Charter'97 press center has learnt from parents, whose children attend the Minsk kindergarten No 111, their kids were not allowed to go out yesterday. Teachers told the parents it was an order of the director, who had received a call from a higher-level agency.
The exact reason of this decision is unknown, but staff of the kindergarten says it may be connected with an accident on a nuclear plant in one of the neighbouring countries.
National Geographic: Inside Chernobyl, The Long Shadow of Chernobyl
In the wan light of a snowy spring morning, belongings scattered on the floor of an abandoned kindergarten speak of a time before the children of Pripyat lost their innocence. Musty sandals and ballet slippers for tiny feet. Cardboard pictures of Lenin as a young boy and as a youthful leader the Soviet equivalent of baseball cards. In the next room, dolls in various states of dress and dismemberment, lolling on metal cots where the children once napped. Finally, on the gymnasium wall, photos of the children themselves doing calisthenics, climbing monkey bars, balancing on boards.
ITAR-TASS: Putin favors equal rights of citizens affected in Mayak, Chernobyl accidents
Chernobyl, 22 Years Later, Exploring The Rubble Of The World's Largest Nuclear Disaster – CBS News
Increased Risk Of Thyroid Diseases Linked To Exposure At Chernobyl, Study Shows
The St. Petersburg Times – Environmentalists Held For Trying to Measure Radiation
CARC – Military Activity and Environmental Security: The Case of Radioactivity in the Arctic
---
Nuclear Fuel Cycle News
USEC, Tenex to amend pricing methodology in US-Russia HEU pact
USEC and Techsnabexport, or Tenex, have agreed to amend the pricing methodology used for the final years of the US-Russia high-enriched uranium agreement, USEC said in a February 20 filing with the US Securities and Exchange Commission. USEC estimated that under the new methodology, the total amount Russia receives under the 20-year contract, which expires at the end of 2013, "will substantially exceed $8 billion." In a filing a year ago, USEC said the contract allows adjustments to be made after 2007 to ensure that Tenex "receives at least approximately $7.6 billion." USEC also said, "We do not expect that any adjustments will be required." The contract covers the so-called SWU component of the low-enriched uranium produced from the downblending of HEU from Russian nuclear weapons. The amendment applies to deliveries in the years 2010-2013. The amendment must be approved by the US and Russian governments, USEC said. USEC and Tenex are their governments' executive agents for the HEU agreement.
Bloomberg: Russia to Supply India With First Uranium Since Nuclear Ban
Russia will become the first supplier of nuclear fuel to India since a club of uranium producers lifted a three-decade ban on sales to the south Asian country.
A unit of Rosatom Corp., Russia's holding company for all nuclear assets, will sign a contract with Indian atomic energy monopoly Nuclear Power Corp. on Feb. 11 in Mumbai to deliver 2,000 metric tons of uranium pellets, both companies said.
India will pay $780 million for the fuel, Rosatom spokesman Sergei Novikov said by phone from Moscow today. "We're very glad that a Russian company will be the first to supply India with low-enriched uranium after the Nuclear Suppliers Group canceled its restrictions," Novikov said.
RIA Novosti – Uzbekistan to put into operation 7 new uranium deposits
Uzbekistan's export operator the Navoiisky mining and smelting plant (NGMK) plans to put into operation seven new uranium deposits, the NGMK general director said Tuesday.
Kuvandik Sanakulov said the uranium production and enrichment monopoly was conducting geological prospecting work at five of the seven deposits.
"As part of an increase in uranium production up to 2012, the expansion and reconstruction of sulfuric production, at a cost of about $12 million, will be carried out. The implementation of the program will make it possible to increase uranium production in 2012 by 50%," Sanakulov said.
RIA Novosti – Russia to build uranium conversion plant in Far East in 2009
Work to design and construct a uranium production and conversion plant will start in Yakutia, Russia's Far East in 2009, the head of a local mining company said on Tuesday.
"Pre-design work initiated by Rosatom [Russia's nuclear power corporation], which has a 100% stake in the plant, is being carried out, and investment feasibility study to run until March 2009 has started," said Alexander Morozkin, general director of the Elkon mining plant.
The plant will annually process up to 5,000 tons of uranium ore, priced at within $80 per kg. The average world price of 1 kg of uranium is between $170 and $250. The plant will also produce gold and silver, and molybdenum has also been discovered at the Elkon deposit.
RIA Novosti – Russian uranium miner ARMZ plans to raise output 12% in 2009
Atomredmetzoloto (ARMZ), Russia's leading uranium producer, plans to increase production in Russia and Kazakhstan by 12% to 4,300 metric tons, the company chief said on Wednesday.
Vadim Zhivov said uranium output could reach 3,841 tons in 2008, a 20% increase on 2006, and that the company could issue bonds next year.
Russia's proven uranium reserves have increased 275% to 545,000 metric tons since 2006, Natural Resources Minister Yury Trutnev said earlier this month.
Kyiv Post. Independence» Ukraine's government approves draft agreement about participation in international enrichment center
Ukraine's Cabinet of Ministers has approved a draft agreement with the Russian Federation and Kazakhstan about the joint participation in the International uranium enrichment center in Angarsk, Irkutsk region, Russia.
RIA Novosti  – Russian uranium reserves up 275% since 2006

Russia's proven uranium reserves have increased 275% to 545,000 metric tons since 2006, the natural resources minister said on Tuesday.
Yury Trutnev attended a meeting with civilian nuclear chief Sergei Kiriyenko to discuss joint measures that the ministry, mineral resources regulator Rosnedra and state nuclear power corporation Rosatom are taking to develop Russia's uranium deposits.
Vadim Zhivov, head of Atomredmetzoloto (ARMZ), Russia's leading uranium miner, said 3,841 tons of uranium is planned to be produced this year, a 20% increase on 2006.
US high court eyes thorny issues in enriched-uranium import case
The US Supreme Court took its turn Tuesday in wrestling with the complexities of an eight-year-old case in which uranium supply company USEC and the US government argued that US antidumping duties should apply to low-enriched uranium exported to the US by French enricher Eurodif, a subsidiary of Areva. The critical issue in the case is whether uranium enrichment should be considered a good or a service. Under the antidumping law, goods are subject to the import duties but services are not. Part of the case's complexity comes from the unusual features of the nuclear fuel market. In most utility purchases of enriched uranium, the utility pays separately for the natural-uranium "feed" and the work by the enricher to raise the enrichment level of uranium-235 to the levels needed to fuel a nuclear power plant.
RIA Novosti – Russia offers Brazil new uranium production technologies
Russia has offered Brazil modern methods for the production of uranium, new nuclear power plants and superconducting technologies, the CEO of the Rosatom state nuclear corporation said Friday.
"The first direction of cooperation is the prospecting and production of natural uranium," said Sergei Kiriyenko, who is in Brazil to lead the Russia Days events.
The Associated Press: Official describes secret uranium shipment
Enough processed uranium to make six nuclear weapons was secretly transported thousands of miles by truck, rail and ship on a monthlong trip from a research reactor in Budapest, Hungary, to a facility in Russia so it could be more closely protected against theft, U.S. officials revealed Wednesday.
The shipment, conducted under tight secrecy and security, included a three-week trip by cargo ship through the Mediterranean, up the English Channel and the North Sea to Russia's Arctic seaport of Murmansk, the only port Russia allows for handling nuclear material.
Newsvine – Official describes secret uranium shipment
Enough processed uranium to make six nuclear weapons was secretly transported thousands of miles by truck, rail and ship on a monthlong trip from a research reactor in Budapest, Hungary, to a facility in Russia so it could be more closely protected against theft, U.S. officials revealed Wednesday.
The shipment, conducted under tight secrecy and security, included a three-week trip by cargo ship through the Mediterranean, up the English Channel and the North Sea to Russia's Arctic seaport of Murmansk, the only port Russia allows for handling nuclear material.
The 13 radiation-proof casks, each weighing 17,000 pounds, arrived by rail at the secure nuclear material facility at Mayak in Siberia on Wednesday, carrying 341 pounds of weapons usable uranium, said Kenneth Baker, a National Nuclear Security Administration official who oversaw the complex project.
Aust-Russian uranium deal under scrutiny – Australian Broadcasting Corporation
The Federal Government says it will consider Russia's aggression in Georgia before it ratifies a deal to sell uranium to Russia.
Russia's ambassador to Australia, Alexander Blokhin, has reportedly warned any scrapping of the deal would be "politically biased" and economically harmful.
Georgia: Terror fears over whereabouts of region's nuclear material – Telegraph
When the breakaway region of Abkhazia split from Georgia in 1993, the world's only known case of enriched uranium going missing was reported after up to 2kg of the potentially devastating material was stolen from a laboratory.
There are now fears that the organised criminal gangs that are rife in the region could exploit the confusion of the current conflict to loot other stocks.
---
Nuclear Waste News
ITAR-TASS: Romania, Russia sign spent n-fuel disposal agreement
Romania and Russia earlier this week signed an inter-governmental agreement on the removal of spent nuclear fuel from the research reactor at Turnu-Magurele, in the south of the country. Russia pledged to repatriate the nuclear fuel, supplied to Romania back in 1957, for temporary technological storage, subsequent processing and ultimate disposal.
The director of the national committee for the control of nuclear activity, Borbala Vaida, signed the agreement for Romania, and the general director of the atomic energy agency Rosatom, Sergei Kiriyenko, for Russia.
The contract was concluded within the framework of the Russian-US agreement of 2004 on the repatriation of highly-enriched nuclear wastes and their subsequent processing. The project's value is estimated at 4.5 million dollars, which is to be disbursed by the US Department of State. Romania will pay about 700,000 dollars for keeping processed nuclear fuel in Russia. The contract concerns about 200 kilograms of highly enriched (36 percent) nuclear fuel, which may pose a threat, if seized by terrorists. This amount is enough to make a nuclear explosive device.
The experimental nuclear reactor in Romania, loaded with Russian fuel, was shut down in 2002, and in 2003 Russia removed part of the waste. The operation will be completed in 2009.
Radioactive Dump Stirs Fears in City Suburb

What many children in a densely populated eastern Moscow suburb used to think of as a good little hill to play and toboggan on has turned out to be a radioactive waste dump — one that local residents and ecologists say could spill over and contaminate a larger area.
The radiation-emitting dump on Bulvar Marshala Rokossovskogo, which was unearthed during incomplete cleanup works, poses a danger to Muscovites, said Vladimir Chuprov, head of Greenpeace Russia's Energy Unit. He said the works, suspended half a year ago, were not done properly, leaving the site in a potentially dangerous state.
"The bad news is that the water has flowed in," Chuprov said. "This water might contain radioactive materials. Liquid is much more difficult to recover and keep from spreading."
How to remove thousands of tons of spent nuclear fuel?
Russia is well underway to improve the situation in the Andreeva Bay, an official from Rosatom confirmed in a seminar yesterday. Sweden, Norway and the UK pledge continued support to the clean-up of the site, one of the world's biggest and worst protected storages for spent nuclear fuel.
However, the most important question still remains to be solved: how to remove thousands of tons of spent nuclear fuel assemblies, the Bellona Foundation underlines. This week, the environmental organisation organised a seminar on the issue in Murmansk.
Spent nuclear fuel and radioactive waste storage facilities at Andreyeva Bay were hastily built during the Soviet era. They were meant to be used on a temporary basis to house nuclear materials, which are still being stored there at enormous risk to the environment and local community. The facilities store more than 20,000 spent nuclear fuel assemblies, Bellona.org reports.
New law and order in Russian radioactive waste
The number of storage sites for radioactive wastes number thousands, and they are difficult to monitor, deputy head of Russia's nuclear energy company Rosatom told journalists in Sankt Petersburg. Now, a new law will help reduce the number of sites.
-We expect a new law on the handling of radioactive wastes to be adopted by the end of the year, deputy head of Rosatom Yevgenii Yevstratov confirmed. The law will help significantly limit the number of waste storage sites.

St. Petersburg Times  – Ecologists: 10,000 Tons Of Waste Headed for City
Up to 10,000 tons of depleted uranium hexafluoride are expected to travel through St. Petersburg in the next six months, according to the local branch of the international environmental pressure group Bellona. The next cargo is expected to arrive in town in early October.
Arriving by sea, the radioactive material will then be sent by rail to the town of Novouralsk in Siberia for reprocessing and storage. Most of the cargo arrives in Russia from the Netherlands and Germany but Russia has signed contracts with India, Pakistan and China — states that are rapidly bolstering their nuclear programs — and looks set to receive even more spent nuclear fuel and uranium hexafluoride for reprocessing.
Primorye Will Become Storage Place for Nuclear Reactors. Construction is planned to be finished in two years – Society – Vladivostok Times. Long-term storage place for nuclear reactors will be built in Primorye in 2010. As the Pacific Navy (TOF) press service reported to RIA PrimaMedia, it was announced at the meeting between the Pacific Navy Commander the Vice-admiral Konstantin SIDENKO and the Primorsky Territory Governor Sergey DARKIN with the administration of "Far Eastern Federal Enterprise on Radioactive Waste" (FGUP "DalRAO").
---
Nuclear Policy News
Washington Times – GADDAFI: Provoking Russia
Once again, the West's policy toward Russia and its addiction to interfering in the affairs of other countries is having dangerous effects on the rest of the world. The seeds for the current danger were sown by NATO´s expansion to Russia's borders after the fall of the Soviet Union. That deliberate, provocative and continuing process echoes in Russia's long memory the painful experience of the Napoleonic and German armies storming across Europe into their motherland, hellbent on conquest.
RIA Novosti – Chavez says Russia to build nuclear reactor in Venezuela
Russia will help Venezuela build its first nuclear reactor in the northwestern province of Zulia, President Hugo Chavez said on Sunday.
Chavez had announced on Friday that Venezuela was in talks with Russia on nuclear energy cooperation, and the issue is likely to be discussed during Russian President Dmitry Medvedev's visit later this month.
"A nuclear reactor, to produce energy for peaceful purposes, will soon be built in Estado Zulia and named in honor of the Venezuelan scientist of the last century Humberto Fernandez Moran," Chavez told supporters in Maracaibo, the capital of Zulia state.
The Associated Press: Venezuela, Russia discuss nuclear energy, flights
Venezuelan President Hugo Chavez met with Russian officials on Thursday to discuss bilateral agreements on everything from nuclear energy to direct flights connecting Caracas to Moscow.
Russian Deputy Prime Minister Igor Sechin headed a delegation of business leaders visiting Venezuela to discuss development plans prior to Russian President Dimitri Medvedev's visit later this month.
Is a 'Resurgent' Russia a Threat to the United States? – by Ivan Eland
The Russian military was clearly superior to that of a small country in its "near abroad" "Georgia€" but is a "resurgent" Russia a threat to the United States? If the United States insists on expanding its informal empire into Russia's nearby sphere of influence, it has to expect some pushback from a Russia that is no longer as weak as it once was and is resentful at having been trampled on during the 1990s and early 2000s.
Ukrainian Journal: Russia's Atomstroiexport to build Khmelnytsky reactors three and four
The general contractor to build reactors three and four at the Khmelnytsky nuclear power plant will be Russia's ZAO Atomstroiexport, a source in the Fuel and Energy Ministry told Interfax-Ukraine.
"The interagency tender commission on the selection of the type of generating units for reactors three and four at the Khmelnytsky NPP has finished its work. After studying proposals from Atomstroiexport, South Koera's ÊÅÐÑÎ and U.S. company Westinghouse, the commission said that the Russian project was the best," the source said.
Bloomberg: Russia's Nuclear Shutdown Pads Reactor Orders, Purges Chernobyl
Oct. 6 (Bloomberg) — "All zones, fire at the nuclear power plant," booms a loudspeaker at 9:00 a.m. near the Volgodonsk station deep in southwest Russia.
Within 3 minutes, emergency personnel known as liquidators spill out of fire trucks wearing rubber boots and gloves to guard against electric shock as flames dance inside. At 9:14 a.m. an armored car rolls up, turret slowly twisting, measuring radiation. The command center receives a reading transmission: Abnormal.
RIA Novosti – Russia may resume civil nuclear cooperation with U.S. next year
Rosatom is expecting civilian nuclear cooperation with the United States to resume in spring 2009, a source in the Russian state nuclear power corporation said Friday.
"The main thing now is not to get in a flap. Optimistically, everything will resume in the spring, pessimistically – in two or three years," the source said.
Rosatom chief Sergei Kiriyenko earlier said the Bush administration's decision on September 8 to withdraw a Russian-U.S. nuclear cooperation treaty from Congress was "absolutely right."
Bloomberg: Nuke watchdog secures legal counsel
Russia offered visiting President Hugo Chavez of Venezuela $1 billion in credit to buy weapons and nuclear cooperation amid worsening relations between both nations and the U.S.
"We are ready to implement all our accords in the military sphere," Russian Prime Minister Vladimir Putin said as he met Chavez at his residence outside Moscow late today. He told him that Russia was also ready to consider cooperation with Venezuela in atomic power in addition to high-technology and energy.
Risks seen for U.S. as it freezes out Russia – Los Angeles Times
The response to the Georgia invasion is ill-timed, many experts say.
WASHINGTON — Nearly six weeks after Russia sent troops into neighboring Georgia, the Bush administration remains deeply divided over whether to retaliate against it — and some officials fear the internal conflict is already undermining strategically important national security collaborations.
AFP: US seeks to offset Russian energy dominance
Washington will seek to boost alliances and offset Russian energy dominance when Vice President Dick Cheney visits Georgia, Azerbaijan and Ukraine next week, a White House official said.
In light of rising tensions with Russia over its conflict with Georgia, Cheney's trip is part diplomatic mission, part effort to boost alternate pipeline routes that would reduce Europe's dependence on Russian oil and gas.

Press TV – Russia mulling Baltic nuke fleet
Russia may arm its Baltic fleet with nuclear warheads in response to a US plan to build a missile shield in Poland, Sunday Times reports.
The London-based newspaper quoted senior military sources as saying that the Russian nuclear warheads could be supplied to submarines, cruisers and fighter bombers of the Baltic fleet based in Kaliningrad, a Russian enclave between Poland and Lithuania.
---
Nuclear Weapons News
U.S. sends senior diplomat to Russia for talks | Reuters
A senior U.S. diplomat held talks with Russian officials on Thursday, the State Department said, following up on a promise by Vice President Joe Biden last week to hit the "reset button" in ties with Moscow.
U.S. Undersecretary of State William Burns, an ambassador in Russia until last year, arrived in Moscow on Wednesday to discuss a broad range of issues with officials in Moscow, said State Department spokesman Robert Wood.
"There are a lot of issues we need to work out with Moscow," said Wood.
RIA Novosti – Medvedev ready to work closely with U.S. administration – Kremlin
The Russian president is ready for close cooperation with the new U.S. administration on all bilateral issues, including disarmament, a Kremlin spokesperson said on Tuesday.
"Russian President Dmitry Medvedev is ready for thorough and joint work on the entire agenda of bilateral cooperation, including on disarmament issues." Natalya Timakova said.
"What we've heard lately from representatives of the new U.S. administration with regard to the future of Russian-American relations has received a positive reaction in the Kremlin," she added.
U.S. President Barack Obama called late on Monday for joint nuclear non-proliferation efforts to be led by Russia and the United States.
RIA Novosti – Russia welcomes U.S. readiness to consult on missile shield
Russian Deputy Prime Minister Sergei Ivanov welcomed on Sunday the U.S. readiness to consult Russia on a planned missile shield system in Europe.
U.S. Vice President Joe Biden said at a security conference in Munich on Saturday that the United States would continue to work on its plans to deploy a missile shield in Central Europe but would also consult Russia on this issue.
Asked by reporters about his response to Biden's speech yesterday, Ivanov said it "was very positive."
Ivanov said he especially liked Biden's statement that it was time to "press the reset button" in relations between Russia and the United States.
AFP: US will develop missile defences, if cost effective: Biden
US Vice President Joe Biden said on Saturday the United States would press ahead with its missile defence programme — provided it works, is cost effective, and in consultation with Russia.
"Faced with new threats, we need a new resolve to meet them, and the capabilities to succeed," he said, adding that NATO allies "must be better equipped to help stop the spread of the world's most dangerous weapons."
Russia unclenches fist over nuclear weapons – Times Online
Russia moved swiftly yesterday to extend a hand to President Obama over American plans for big cuts in nuclear weapons. Sergei Ivanov, the Deputy Prime Minister, said that Russia was ready to sign a new strategic missile treaty with the US.
"We welcome the statements from the new Obama Administration that they are ready to enter into talks and complete within a year, the signing of a new Russian-US treaty on the limitation of strategic attack weapons," said Mr Ivanov, a hawkish former Defence Minister, who was once seen as a candidate to become the president of Russia.
Global economic slump may lay bare nuclear safety and proliferation problems – Bellona
Comments to the yearly report by the Russian industrial safety oversight agency Rostekhnadzor and ruminations on whether there is any logic to be found in the state nuclear corporation Rosatom's actions. Vladimir Slivyak, 02/02-2009
The following is a blog piece written by Bellona's regular contributor, co-chairman of the Moscow environmental organisation Ecodefense, Vladimir Slivyak. This is a first part of Slivyak's overview of a recent report by the Russian federal industry supervision agency Rostekhnadzor on safety violations in the Russian nuclear energy industry in 2007. A second part is expected in the near future. Certain editing has been performed by the translator to provide adequate background for Bellona's English-speaking readers.
RIA Novosti – NATO welcomes possible suspension of Russian missile plans
NATO would consider the suspension of Russian plans to deploy Iskander missile systems near Poland a "good step," a NATO spokesman said on Wednesday.
Some media sources earlier cited a Russian high-ranking military source as saying that the Defense Ministry had so far taken no practical measures to deploy Iskander missiles in its Kaliningrad exclave.
"The earlier Russian announcement that they were going to deploy missiles into Kaliningrad and point them at NATO allies was unwelcome. If that decision has now been rescinded, it is a good step," NATO spokesman James Appathurai said.
Fragments break off Soviet-era nuclear satellite | Reuters
Fragments have broken off a Soviet-era nuclear-powered satellite but do not pose a threat to the Earth's surface or the International Space Station, a senior Russian military official said.
The Cosmos-1818 military satellite, which was decommissioned shortly after its launch in 1987, shed "insignificant" fragments into space on July 4, 2008, the deputy head of Russia's Space Forces Alexander Yakushin said in a statement Wednesday.
Britain learned of South African nuclear programme from USSR – Telegraph
Britain learned that apartheid South Africa was preparing to test an atomic bomb only after being alerted by the Russians.
Previously secret papers released at the National Archives show how James Callaghan, the Labour prime minister, was informed in August 1977 of a secret test site in the Kalahari Desert in a personal letter from Leonid Brezhnev, the Soviet president.
A Soviet spy satellite had discovered the site at Vastrap, in a remote area south of South Africa's border with Botswana, a week earlier. Two 750-foot shafts had been drilled in preparation for underground explosions. The Americans appear to have possessed similar satellite imagery but failed to inform their closest ally until after the Brezhnev letter.
Department of Energy – U.S. And Russia Complete Nuclear Security Upgrades Under Bratislava Initiative
The U.S. Department of Energy today delivered the Bratislava Nuclear Security report to the White House, which detailed the status of work agreed to by Presidents Bush and Putin in Bratislava in 2005. U.S. and Russian officials from the U.S. Department of Energy's National Nuclear Security Administration (NNSA), the U.S. Department of Defense, the Russian Ministry of Defense and State Atomic Energy Corporation "Rosatom" reviewed work to complete nuclear security upgrades in Russia at meetings in Moscow last week. Building on this success, both countries will continue to actively pursue additional Presidential objectives.
Upsetting the Balance of Power – by Gordon Prather
The head of Israeli Defense Ministry's Security-Diplomatic Bureau visited the Kremlin this week, intent upon convincing the Russians that equipping Iran, and perhaps Syria, with an upgraded version of their S-300 air defense system "would disturb the balance of power in the Middle East."
What balance?
The Russians had earlier supplied both Iran and Syria with the Tor-M1 short-range air defense system. Iran had positioned dozens of the units around its nuclear facilities, all of which – including the Russian-built about-to-be-fueled nuclear power plant at Bushehr – have long been subject to a Safeguards Agreement with the International Atomic Energy Agency.
AFP: Russia to abandon missile plans 'if US drops shield'

Russia is ready to abandon plans for a wholesale renewal of its nuclear missile arsenal if the United States stops deployment of a controversial missile shield, a Russian general said Friday.
The comments by the commander of Russia's strategic missile forces come amid increasing verbal exchanges between the two sides over missile defence ahead of the inauguration of Barack Obama as US president on January 20.
"If the Americans give up their plans to deploy the third position area and other elements of strategic missile defence, then undoubtedly we will respond in kind," said General Nikolai Solovtsov, quoted by Interfax news agency.
RIA Novosti – Foreign spies seek Russia's military, nuclear secrets – FSB
Foreign intelligence services continue to try to obtain classified information on the Sevmash shipyard in Russia's northern Arkhangelsk Region, a senior FSB official said on Thursday.
Sergei Stepura, head of the Federal Security Service (FSB) Directorate for the Arkhangelsk Region, said the countries involved included the United States, some of its NATO allies, and specific Asia-Pacific states.
Located in Severodvinsk on the White Sea, Sevmash is Russia's largest shipyard and builds nuclear-powered submarines, oil and gas platforms and tankers.
RIA Novosti – Opinion & analysis – Nuclear parity threatened

The 1991 Soviet-U.S. Strategic Arms Reduction Treaty (START I) expires December 5 next year.
This brings to the fore the problem of reducing nuclear arsenals and the monitoring of the process because the 2002 Strategic Offensive Reductions Treaty (SORT), which is valid through 2012, does not provide for irreversible reductions and does not establish a permanent mutual verification mechanism.
The 1991 treaty, which entered into force in late 1994, limits the sides' strategic offensive potential to 1,600 carriers and 6,000 warheads. START II, the successor of START I, banned the use of MIRVs on ICBMs but it was never validated. In 2004, Russia officially withdrew from START II in response to the U.S. pullout from the 1972 ABM Treaty in 2002.
BBC NEWS | Europe | Group seeks nuclear weapons ban

A group of international dignitaries have launched a new campaign in Paris to eliminate nuclear weapons.
Global Zero consists of 100 leading figures seeking practical steps towards nuclear abolition and gaining public support for that goal.
They say the risk of nuclear weapons spreading to unstable countries or getting into the hands of extremist groups is too great.
The group will hold meetings in Moscow and Washington in the coming days.
RT: News : 'US concept of uncontested nuclear strike not feasible'
Russia says the US will not be able to launch a pre-emptive nuclear strike without being hit back. It follows Washington's plans to set up a missile defence shield in space.
"The US concept of an uncontested first nuclear strike implies the complete neutralisation of any response from Russian strategic nuclear forces, that is, the destruction of all strike missiles," said Nikolay Solovtsov, Commander of the Russian Strategic Rocket Force.

RIA Novosti – Russian strategic bombers fly over Alaska on routine patrol
A pair of Russian Tu-95 Bear strategic bombers carried out a routine patrol flight on Thursday over the Arctic Ocean off Alaska, an Air Force spokesman said.
Lt. Col. Vladimir Drik told RIA Novosti that the bombers had been "accompanied for one hour by two [U.S.] F-15 fighters over the Arctic Ocean near the shores of Alaska."
Missile-defense advocates on edge – Jen DiMascio – Politico.com

Missile defense advocates are scrambling to shield a system proposed for Eastern Europe from budget cuts or delays in the Obama administration.
During the Bush administration, the plan to place missile interceptors in Poland and a radar system in the Czech Republic to protect Europe against possible missile attacks from Iran has enjoyed the Pentagon's full support.
But the road hasn't been smooth. Russia has been outraged by missile defense plans, and it has and pledged to move missiles closer to Poland if the United States proceeds.
Sarkozy backs Russian calls for pan-European security pact | The Guardian
President Nicolas Sarkozy of France joined Russia in condemning the Pentagon's plans to install missile defence bases in central Europe yesterday and backed President Dmitri Medvedev's previously ignored calls for a new pan-European security pact.
Both presidents concluded a Russia-EU summit, in Nice in the south of France, with an agreement to convene a major international conference next summer at which the Americans, Russians and the 27 countries of the EU should come up with a blueprint for new post-cold war "security architecture" in Europe.
BBC NEWS | Talks to give clues on US-Russia ties
Talks on nuclear arms getting under way in Geneva should indicate how relations will develop between the US and Russia under President Barack Obama.
Over the next few months it should become clearer as to whether the two countries will agree on further reductions in their nuclear arsenals – and whether they will solve the problem of the American anti-missile system due to be installed in Poland and the Czech Republic.
AFP: Sailor charged in deadly Russian nuclear sub accident
A Russian sailor has been charged for causing an accident where 20 people were gassed to death on a nuclear submarine in the country's worst tragedy since the 2000 Kursk disaster, officials said on Thursday.
"The suspect is one of the sailors of the crew, who for no reason set off the fire extinguishing system, as a result of which 20 people died and 21 were hospitalized," investigator Vladimir Markin told Vesti-24 television.
"This sailor has already testified to his guilt," said Markin, a spokesman for investigators probing Saturday's accident about the Nerpa submarine, which raised new doubts about the safety of Russian military hardware.
Associated Press: Reports: Russian accident sub intended for India
India's navy was supposed to lease the brand-new Russian nuclear submarine that suffered an accident over the weekend which killed 20 people, news reports said Monday.
An Indian naval spokesman would not comment Monday on leasing this or any submarine from Russia — but his boss has said previously that India was interested.
The Akula-class sub was undergoing trials in the Sea of Japan when its fire-extinguishing system activated in error, spewing Freon gas that suffocated the victims and injured 21 others.
BBC NEWS | Europe | Russia investigates sub disaster
An inquiry is under way into Saturday's gas poisoning on a Russian nuclear submarine in the Pacific that left 20 people dead, including 17 civilians.
Another 21 people were left ill in what officials believe was an "unsanctioned" activation of an automatic firefighting system that released freon gas.
Experts speculated that the presence of many civilians aboard during sea trials may have elevated the death toll.
Deadly Russian Sub Accident Recalls Kursk Disaster: Deutsche Welle | 09.11.2008
At least 20 people were killed and 22 injured on a Russian nuclear-powered submarine when the ship's fire safety system was accidentally set off on board, a Russian naval spokesman said Sunday, Nov. 9.
The submarine's atomic reactor remained undamaged and radiations levels aboard the vessel were normal, the naval spokesman said.
Obama adviser: No commitment on defense shield – CNN
U.S. President-elect Barack Obama has made "no commitment" to plans for a missile defense program in eastern Europe, despite a report on the Polish president's Web site, an Obama adviser said Saturday.
An adviser to Barack Obama disputed claims made on the Polish president's Web site.
Obama spoke to President Lech Kaczynski over the phone about continuing military and political cooperation between the two countries and possibly meeting in person soon, both sides said.
Obama "had a good conversation with the Polish president and the Polish prime minister about the important U.S.-Poland alliance," said Denis McDonough, Obama's senior foreign policy adviser.
USA to resume nuclear tests to save its Cold War stockpile from decline – Pravda.Ru
US Defense Secretary Robert Gates believes the United States needs to resume its nuclear tests. The US needs to take steps to transform an ageing and very expensive complex of nuclear weapons from the Cold War era to a smaller and less costly enterprise that could meet the nation's security needs for the future.
He said the current nuclear stockpile has been re-engineered to extend its life span, but such extensions cannot continue indefinitely. Without a modernization program, Gates said, the long-term outlook for the arsenal is "bleak."
RIA Novosti – Russia denies nuclear weapons on ships bound for Venezuela
Russian warships en route to Venezuela to take part in naval exercises are not carrying nuclear weapons, a Foreign Ministry spokesman said Thursday.
"There are no tactical nuclear weapons on board these ships," Andrei Nesterenko told a news conference at RIA Novosti.
Nuclear watchdog feels the heat over Russia deal | theage.com.au
AUSTRALIA'S nuclear safeguard agency has been accused of incompetence and providing false evidence to MPs who were assessing the merits of a proposed $1 billion uranium export deal with Russia.
Protest groups, which have been critical of the Australian Safeguards and Non-Proliferation Office (ASNO) for many years, celebrated recently when the joint parliamentary committee on treaties recommended against proceeding with the Russian deal.
RIA Novosti  – Medvedev orders upgrade of Russia's nuclear deterrent by 2020
President Dmitry Medvedev said on Friday that Russia must upgrade its nuclear deterrent and fully supply the Armed Forces with modern weaponry by 2020.
He said Russia would make the modernization of its nuclear deterrent and Armed Forces a priority in light of the recent military conflict with Georgia. Moscow launched a five-day military operation "to force Georgia to peace" in response to an attack by Georgian forces on South Ossetia on August 8.
Associated Press: Fears of US-Russia breakdown on WMD dismantlement
The authors of a U.S. program designed to secure weapons of mass destruction in the former Soviet Union say they worry that deteriorating relations between the United States and Russia could undermine efforts to keep the weapons out of the hands of terrorists.
Sen. Richard Lugar and former Sen. Sam Nunn say the two countries have continued working together to secure nuclear, chemical and biological weapons despite growing hostility after Russia's invasion of Georgia last month.
RIA Novosti – Russian bombers conduct patrols along South American coast
The two Russian Tu-160 Blackjack strategic bombers that landed in Venezuela last week have successfully carried out a patrol mission along the South American coast, a Russian Air Force spokesman said on Tuesday.
"The aircraft took off from the Libertador airbase in Venezuela on Monday and flew along the South American coast toward Brazil," Lt. Col. Vladimir Drik said.
What The Hell Was Cheney Really Up To? « TruthHugger
Kommersant: Cheney's trip to Baku failed
Vice President of the USA Dick Cheney completed his trip to the South Caucasus targeted at strengthening Washington's positions in the struggle for Caspian energy resources. Kommersant Daily qualifies the outcome of Baku talks as "failure." The daily accounts that President of Azerbaijan Ilham Aliyev did not offer to the US guest a warm reception, hinting that Baku was not intending to support the idea of retracting energy carriers' flows to bypass Russia.
AFP: Clinton questions US freeze on Russian nuclear pact
US Senator Hillary Clinton questioned Tuesday Washington's decision to freeze a much vaunted US-Russian civilian nuclear pact, saying the move might not be in Washington's interest.
US President George W. Bush decided on Monday to pull from congressional consideration the agreement in the latest effort by the administration to convey its displeasure with Russia over its military actions in Georgia.
RIA Novosti – Opinion & analysis – Washington's nuclear maneuver
Quoting anonymous sources, the Western media are making a stir by saying that the United States is ready to freeze the intergovernmental agreement with Russia for peaceful nuclear cooperation because of the Georgian conflict.
WSJ: Russian Nuclear Pact Stalls
The Bush administration's landmark nuclear-cooperation agreement with Russia is unlikely to gain passage before President George W. Bush leaves office, the latest sign of how Russia's offensive in Georgia has roiled the international scene
The Associated Press: Lieberman wants Russia tossed out of G-8
Russia should be temporarily kicked out of the Group of Eight and denied entry into the World Trade Organization as punishment for its actions in Georgia, Sen. Joe Lieberman said Thursday.
Lieberman spoke in Warsaw after visiting Georgia alongside fellow senator Lindsey Graham, a trip they described as a mission of solidarity with the U.S. ally. They were representing the Senate Armed Services Committee.
Georgia: Terror fears over whereabouts of region's nuclear material – Telegraph
When the breakaway region of Abkhazia split from Georgia in 1993, the world's only known case of enriched uranium going missing was reported after up to 2kg of the potentially devastating material was stolen from a laboratory.
There are now fears that the organised criminal gangs that are rife in the region could exploit the confusion of the current conflict to loot other stocks.
---
Other Energy News
Miss Atom 2009: Russia's Nuclear Bombshells – SPIEGEL ONLINE
Female employees from Russia's nuclear energy industry are competing for the Miss Atom 2009 title this month. The event's sponsors hope the beauty pageant will help dispel the industry's negative image.
Imagine, if you will, a bikini clad beauty queen strutting out of lake, with giant cooling towers belonging to a nuclear power facility dominating the background. Odd perhaps? Not, apparently, in Russia. There, women working in the country's nuclear industry compete for the annual title of Miss Atom.
Billion rouble plans for Russian tidal power plant – BarentsObserver
Russia's biggest hydro-power generator Rushydro is considering a four billion RUB investment in a tidal power plant in Murmansk Oblast, on the coast of the Barents Sea. The project plans could make the Kola Peninsula a leading Russian region on alternative energy.
Rushydro now confirms that it is about to complete a feasibility study of the project and that the construction of the plant could eventually start next year, Murman.ru reports. The plant project is named the Northern Tidal Power Plant, and is to be built in the the Dolgaya-Vostochnaya Bay west of the Murmansk city.
RIA Novosti – Opinion & analysis – Old nuclear satellite returns

For about two weeks there have been arguments over the "suddenly revived" Soviet-made nuclear-powered satellite which had been placed into an 800 km-high orbit in 1987.
The military space vehicle suddenly started losing parts, sparking fears of a possible threat. Rest assured, the Kosmos 1818 satellite is incapable of destroying the Earth. However, the question forces consideration of space security issues in general.
The back story is as follows. In mid-summer last year, NORAD tracking systems spotted the first signs of the satellite's disintegration. On July 4, NASA published the information recorded. The process gained momentum, in the current state of the satellite covered in the NASA orbital debris bulletin of January 15.
Bloomberg.: Ukraine Signs Accord on Transit Gas With EU, Russia
Ukraine signed an accord with Russia and the European Union on monitoring transit gas through its territory, setting the stage for the resumption of supplies to Europe after four days of disruption amid freezing temperatures.
Czech Prime Minister Mirek Topolanek, who represents the EU, secured the agreement of Ukrainian Prime Minister Yulia Timoshenko in Kiev, after talks with Russian Prime Minister Vladimir Putin yesterday at his residence outside Moscow.
Peak Energy: Gazprom Crisis Engulfs Europe
Inhabitat has a report from Bulgaria on the continuing impasse between Russia and the Ukraine over Russian gas exports – Gazprom Crisis Engulfs Europe.
Home heating price increases have certainly been a major concern for recession-strapped households in northern climates, but the possibility of having one's heat completely shut-off in this new era of natural resource muscle flexing' and bitter political show-downs is perhaps a whole new energy policy boiling point in Europe and beyond. Russia's decision this week to turn off the flow of gas from its Gazprom pipelines to the Ukraine, which in turn forced many European countries to rely on their (in some cases virtually nonexistent) gas reserves, demonstrates the dire need to identify alternatives to Siberia and the Middle East for our massive oil and gas dependencies. Given that my family and I are currently in Bulgaria for six weeks, we are experiencing the Gazprom gas cut-off crisis first-hand. This issue will not be going away any time soon, despite the band-aid patches that will crop up over the next few weeks and months.
Russia removed radioactive lighthouses from Arctic coast
In the course of summer, Russia removed another 46 strontium-fuelled lighthouses from the coast of the White Sea and the Barents and Kara Seas. With Norwegian project support, Russia has now removed 180 radioactive lighthouses between Murmansk and the Novaya Zemlya and replaced them with solar cell installations.
Strontium-fuelled lighthouse (Fylkesmannen.no)The 46 lighthouses were all sent to the VNIITFA institute in Moscow, Rosbaltnord.ru reports with reference to RIA Novosti. Another 11 lighthouses will be brought from the island of Vaigach to Moscow next summer.

The Center for Public Integrity | Front & Center News – How the Gores, Father and Son, Helped Their Patron Occidental Petroleum
Uranium Deal Helps Benefactors, but Costs Taxpayers $2.1 Billion
IN 1993, Vice President Gore boarded Air Force Two and flew to Moscow for meetings with Russian Prime Minister Victor Chernomyrdin about the vitally important task of protecting nuclear weapons and nuclear material in the newly decentralized former Soviet Union. It was a natural mission for Gore; during his tenure in the Senate, he had become something of an expert in arms control agreements and, thanks to the patronage from Hammer, had already met with Anatoly Dobrynin, Moscow's longtime ambassador to Washington.
Many defense experts consider Russia's nuclear arsenal to pose the greatest immediate threat to U.S. security, of even greater concern than China's alleged acquisition of U.S. nuclear secrets. The Chinese will no doubt develop sophisticated warheads and the missiles to launch them over the next decade or two; the Russians already have them. The fear of loose nukes grew as economic conditions in the old Soviet republics deteriorated in the early 1990s. Gore's mission was to reach an agreement with Russia on a way to manage all those weapons in a post-Cold War world.
ThomHartmann.com – Transcript: Georgia and Oil rant, 11 August 2008
Thom fits recent events in Georgia into a historical context and into the competition for oil.
This is a very, very serious situation, what's going on in Georgia, and I want to take it, bring it out to the whole great big picture because the media won't do it. The corporate media won't do it. And the Republican Party definitely won't do it and the Democrats probably won't do it because they're all, by and large, to one degree or another, complicit in how this all came about. So let's just kind of play the way back machine here, all the way back to 1860. In 1860, I think it was 1865 or 1867 [1859], the first oil well, Colonel Drake drilled the first oil well in the United States in Titusville, Pennsylvania, the first gusher and thus began the American era of oil. And we had a hell of a lot of oil in the United States. Pennzoil was the Pennsylvania Oil Company.
---
Nuclear Editorial and Opinions
RIA Novosti – Opinion & analysis – Reducing nuclear threat: necessary conditions
Barack Obama is planning to propose that the United States and Russia make drastic cuts in their strategic nuclear potentials, down to 1,000 warheads for each side.
The Russian media reported the news on February 4, quoting The Times as its source. The leading British paper in turn cited unnamed sources in the new U.S. administration.
Russia's response was quick and at a high level: on the same day Deputy Prime Minister Sergei Ivanov said Russia was ready to negotiate a reduction of strategic arms and sign a new agreement in place of START I, which expires this year.
The Top Nuclear Stories is published twice weekly. It is a produced
using a combination of social bookmarking and programming.
You can view or join the public group and add your own stories
by going here -> http://groups.diigo.com/groups/nukenews