Being old sucks.  All those old pipes communication lines that are starting to sag and weaken make for a scary ride, especially when economic times mean cutting corners.  What a wonderful country we're in! We've now got word that Yucca Mountain's budget is gonna be axed.  Yet, we are now looking at legislative campaigns pushing nukes, in Utah, Missouri, Kentucky, Wisconsin, Minnesota, Oklahoma, West Virginia, not to mention the mess in Georgia. Check the policy section for the legislative stories.
A bit of good news is it looks like the push in Utah for reactor funding has gone down.  For the bad news, The 150 year old Rocky Mountain News printed its last paper this friday.  They have been one of the strongest if not the strongest voice in the country on the national compensation issue for workers.  If you don't have a copy of the major series last year on compensation, I urge you to go get a copy before their online resources dissappear!
Interesting battle shaping up around who will be the next head of IAEA, and we are looking a bit of somber news in terms of how Obama is dealing with Iran and Korea.  Lots of fuel cycle and safety news this time.
---
Top Nuclear Stories Index
---
Nuclear Reactor News
Greenpeace speaker confronts nuclear misconceptions – myKawartha
It's human arrogance to think science and technology are simply going to step in and save us from climate change says Bruce Cox, and he's kicking off a 10-city tour across the province to let people know what we need to do.
"We are really running out of time," he adds.
Carpooling to Peterborough in an old Ford Escort isn't exactly a stylish way for the executive director of Greenpeace Canada to travel, but it's all part of walking the talk.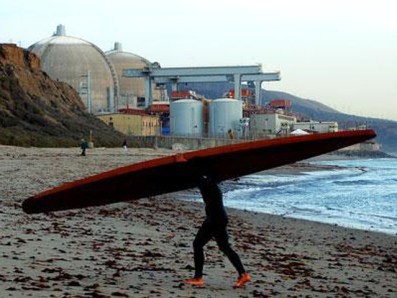 Nuke Plant Plagued by Problems – msnbc.com
The San Onofre nuclear power plant has desperately tried to meet the standards of federal regulators in the past year, yet has still been plagued with management problems as well other problems, the voiceofsandiego.org reported.
Southern California Edison, the utility that runs San Onofre, did admit performance weaknesses but assured residents that San Onofre was operated n a safe and reliable manner.
BBCÂ  | UK | Plans for nuclear sites revealed
A German firm says it is hopeful it will be allowed to build up to two new nuclear power stations in Cumbria.
RWE Npower is close to buying sites on the west Cumbrian coast at Egremont and Millom from private landowners.
If government approval is forthcoming, the company says power for up to five million homes could be being produced by 2020.
The geological hazards of the Bataan Nuclear Power Plant | The Philippine Star
While he was still at Phivolcs, Dr. Ronnie Torres, a foremost expert regarding pyroclastic flows who is now at the University of Hawaii, warned of volcanism and faulting at the site in a 1992 report, "The vulnerability of PNPP site to the hazards of Natib volcano" (Phivolcs Observer, Vol. 8 No. 3: 1-4).
Quoting Dr. Torres: "Natib volcano does not erupt very often but could still erupt." As a rough rule of thumb, the longer a volcano is in repose, the more time it has to store eruptive energy, and thus, the stronger the eventual eruption.
FACTBOX-Italy and France cooperate on nuclear power | Reuters
French President Nicolas Sarkozy and
Italian Prime Minister Silvio Berlusconi signed a nuclear
cooperation deal on Tuesday at a bilateral summit.
Italian utility Enel (ENEI.MI) said it had agreed with
French power giant EDF (EDF.PA) to study the feasibility of
building four nuclear plants in Italy and to extend Enel's
involvement in France's nuclear programme.
The two companies will set up a 50-50 joint venture for the
feasibility study then, once Italy passes a new law authorising
construction of new plants — suspended by a 1987 referendum —
they would set up holding companies to build four new plants.
Duke to boost spending on nuclear plant – Charlotte Business Journal:
Duke Energy Corp. spent nearly $55 million last year for planning its proposed Lee Nuclear Station. And it could spend almost twice that much this year before asking S.C. regulators to authorize the project.
Duke expects the construction of two, 1,024-megawatt nuclear generators near Gaffney, S.C., to cost about $11 billion. That does not account for inflation between now and the utility's 2018 target date for completion. Nor does it include financing, which could add $3 billion to $4 billion to the total cost.
AFP: Toshiba wins US nuclear plant projects
Japan's Toshiba Corp. said Wednesday it had won a contract to build two nuclear plants in the United States that are scheduled to start generating power in 2016.
It is the first such contract a Japanese company has won overseas, covering the projects entirely from engineering and procurement to construction of the nuclear plants, the company said.
Under the contract, Toshiba America Nuclear Energy Corp., a US-based Toshiba subsidiary, will build two Advanced Boiling Water Reactor (ABWR) nuclear power plants in Texas.
Nuclear shutdown causes political meltdown on the Hill
On a day when Parliament passed a bill to restart the Chalk River nuclear reactor, the Harper government came under fire for allowing the reactor to shut down in the first place, causing a global shortage of medical isotopes used to diagnose cancer.
Late yesterday, the Senate passed an emergency bill that would restart the reactor for 120 days so that Atomic Energy of Canada Ltd. (AECL) can resume producing supplies of the highly sought isotopes. Health Minister Tony Clement said this means the reactor will be producing isotopes in roughly a week.
Florida trying to undo nuclear plant financing | ajc.com
Georgia lawmakers weigh similar bill this week
As Georgia lawmakers push forward with a nuclear financing bill this week, their counterparts in Florida are scrambling to undo a similar measure approved three years ago.
In the past two weeks, Florida Republicans, including the state Senate president pro tem, drafted two bills aimed at a 2006 law requiring power customers to pay early for new nuclear reactors.
The bills are a reaction to public outrage, after those nuclear fees had an unexpectedly expensive and politically disastrous debut this winter.
One power company's customers saw already spiking bills go up an extra 11 percent due to the nuclear fee.
---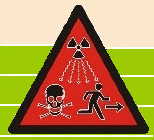 Nuclear Health and Safety News
cryptogon.com» U.S. Department of Energy Cannot Account for Nuclear Materials at 15 Locations
Remember the one about the thousands of missing tritium based Exit signs?
A number of institutions with licenses to hold nuclear material reported to the Energy Department in 2004 that the amount of material they held was less than agency records indicated. But rather than investigating the discrepancies, Energy officials wrote off significant quantities of nuclear material from the department's inventory records.
That's just one of the findings of a report released on Monday by Energy Department Inspector General Gregory Friedman that concluded "the department cannot properly account for and effectively manage its nuclear materials maintained by domestic licensees and may be unable to detect lost or stolen material.
Nuclear tragedy in the Pacific | The Japan Times Online
the dates of the Hiroshima and Nagasaki atomic bombings  March 1, 1954, is an important date. Fifty-five years ago, residents of the Marshall Islands in the Pacific Ocean and the 23 crew members of the Daigo Fukuryu Maru (Lucky Dragon No. 5), a 140-ton tuna fishing boat from Yaizu, Shizuoka Prefecture, were exposed to fallout from the test explosion of a U.S. hydrogen bomb on Bikini Atoll.
The Daigo Fukuryu Maru tragedy touched off a movement against nuclear weapons among housewives in Tokyo's Suginami Ward a harbinger of later organized antinuclear weapons movements in Japan. The boat now sits in the Tokyo Metropolitan Daigo Fukuryu Maru Exhibition Hall as a monument.
CANOE – Canada: Ottawa riverkeeper raises alarm about reactor leaks
Ottawa's riverkeeper is growing increasingly concerned about an aging nuclear reactor sitting on the shore of the city's primary source of drinking water.
Meredith Brown released a two-page report earlier this week that outlines concern over recent leaks at the Chalk River nuclear facility.
"Under the best of circumstances I am uncomfortable with the very idea of a nuclear reactor operating on the banks of the Ottawa River," said Brown.
"However, when that reactor is old and prone to leaks, I am particularly concerned. Even more alarming is the fact that these leaks are not reported to the public in detail in a timely manner."
Did nuclear radiation kill British termind Sir William Penney?  – mirror.co.uk

According to his death certificate, Sir William Penney – known as the Father of the British Bomb after he organised a series of early nuclear tests – died from liver cancer aged 82 in 1991.
Experts said it was highly likely it was linked to his role in the blasts, for which he was made a life peer.
Gp Chris Steele said: "If someone has been playing with uranium for a large part of their adult life, you're at very high risk of just this type of condition."
TheDay.com – Millstone changes how it measures radiation on workers
A federal regulator has authorized the owner of Millstone Power Station in Waterford to adopt a new method for measuring radiation exposure to workers.
The decision by the Nuclear Regulatory Commission also applies to Dominion's fleet of reactors around the country.
The approach, established by the Health Physics Society, uses gauges known as dosimeters to measure the dose of radiation a worker has been exposed to in seven different areas of the body, said Neil Sheehan, an NRC spokesman. The measurements are taken in plant locations where higher exposure is likely, he said.
U.S. Pays $100M to Florida Cold War Workers with Occupation Illnesses
The U.S. Department of Labor said it has paid more than $100 million in compensation and medical benefits to Florida residents under the Energy Employees Occupational Illness Compensation Program Act (EEOICPA).
The act was created to assist individuals who became ill as a result of working in the atomic weapons industry. Survivors of such individuals may also be eligible for benefits. Since the implementation of the act, the Labor Department has paid 48,510 claimants more than $4.5 billion in compensation and medical benefits nationwide.
WalesOnline – 22 years on, Welsh farms still under Chernobyl shadow
UP to 359 Welsh farms are still operating under restrictions imposed in the wake of Chernobyl, more than two decades after the Soviet nuclear plant went into meltdown.
The Food Standards Agency Wales revealed the figure before today's 22nd anniversary of the largest nuclear accident in history.
Whitewashing Chernobyl's impacts | Greenpeace International
At a press conference today, the IAEA presented the conclusions of its digest report, "Chernobyl's Legacy: Health, Environmental and Socio-Economic Impacts," just released by the Chernobyl Forum. The digest, based on a three-volume, 600-page report and incorporating the work of hundreds of scientists, economists and health experts, assesses the 20-year impact of the largest nuclear accident in history.
According to the Agency "fewer than 50 deaths had been directly attributed to radiation from the disaster, almost all being highly exposed rescue workers, many who died within months of the accident but others who died as late as 2004."
Fallout: the human cost of nuclear catastrophe| guardian.co.uk
April 26 2006 marks the 20th anniversary of the Chernobyl nuclear disaster. Award-winning Dutch photographer Robert Knoth has visited the area worst hit by radioactive fallout – Ukraine, Belarus and western Russia – to document the toxic legacy of Chernobyl and other nuclear accident sites of the former Soviet Union. The Fallout exhibition, which is free, runs from April 18 to May 14 at the Oxo Tower in London.
'Less Noise than a Crab': Serious Sub Collision a 'Nuclear Nightmare' – SPIEGEL ONLINE
The collision of two strategic nuclear submarines earlier this month shows that the Cold War is still being fought every day in the Atlantic — with the world's most powerful weapons.
The British submarine HMS Vanguard (left) and French submarine Le
The British submarine HMS Vanguard (left) and French submarine Le Triomphant (right): One of these vessels alone can carry nuclear warheads with a combined power more than 300 times greater than the atom bomb that destroyed Hiroshima.
The world is a good and beautiful place, and on the Mull of Kintyre, it seems as peaceful as Paul McCartney described it in his 1970s megahit. Sheep graze on the hills of this peninsula in southwestern Scotland, and the valleys are filled with the scents coming from small distilleries that produce some of Scotland's best whiskey.
The Canadian Press: Soldiers who cleaned up 1958 reactor accident sue government
A group of retired soldiers, who say they were ordered to help decontaminate a 1958 nuclear accident without the right protective gear, is suing the Defence Department.
The class-action suit on behalf of three soldiers and the estates of two others accuses the government of negligence and deceit.
The suit says they didn't get proper protective clothing, weren't correctly decontaminated after their shifts and that the government covered things up by purging their records of references to the incident at Chalk River, Ont.
Former Vitro workers notified of exposure designation
The U.S. Department of Labor has announced that all former Vitro Manufacturing workers have now been added to the Energy Employees Occupational Illness Compensation Program Act's (EEOICPA) Special Exposure Cohort (SEC). The EEOICPA provides compensation and medical benefits to employees who became ill as a result of working in the nuclear weapons industry. Survivors of qualified employees may also be entitled to benefits.
An employee who is included in a designated SEC class of employees, and who is diagnosed with one of 22 specified cancers, may receive a presumption of causation under the EEOICPA. The new SEC class of former employees includes all Atomic Weapons Employer employees who worked at Vitro Manufacturing in Canonsburg, Pa., from August13, 1942, through December 31, 1957, for at least 250 workdays, occurring either solely under this employment or in combination with workdays within one or more other classes of employees in the SEC.
Sick Pa. workers to be compensated – Examiner.com
Former nuclear workers at a western Pennsylvania plant who are sick could receive $150,000 in compensation plus medical help under a government program.
The Department of Labor announced Thursday that Atomic Weapons Employer employees who worked at Vitro Manufacturing in Canonsburg, Pa., during a set period in the 1940s and '50s are eligible.
Under the program, former workers diagnosed with one of 22 specific cancers are presumed to have received it from working at the plant and will receive compensation. A worker's survivors are also sometimes eligible.
Mallinckrodt workers notified of exposure designation
The U.S. Department of Labor has notified all former Mallinckrodt Chemical Company, Destrehan Street Plant workers about a new class of employees added to the Energy Employees Occupational Illness Compensation Program Act's (EEOICPA) Special Exposure Cohort (SEC). The EEOICPA provides compensation and medical benefits to employees who became ill as a result of working in the nuclear weapons industry. Survivors of qualified employees may also be entitled to benefits. A worker who is included in a designated SEC class of employees, and who is diagnosed with one of 22 specified cancers, may receive a presumption of causation under the act. To date, more than $80 million in compensation and medical benefits has been paid to eligible Mallinckrodt Chemical Company, Destrehan Street Plant employees and more than $4.6 billion in compensation and medical benefits has been paid to eligible claimants nationwide under the act.
BBCÂ  | UK | Safety concerns over nuclear plan
Concerns have been raised over the safety of people living near a Berkshire site earmarked for a new nuclear warhead facility.
The Ministry of Defence (MoD) wants to modernise the Aldermaston Atomic Weapons Establishment (AWE).
The Nuclear Awareness Group (NAG) said the site proposed at Burghfield was too close to the densely populated Reading area to be safe.
Firm monitoring build-up of radioactive materials in Schuylkill – The Phoenix News: Serving Phoenixville, PA
A facility that cleans the uniforms of nuclear industry employees, including those at the Limerick Generating Station, is monitoring the buildup of low-level radioactive material in the Schuylkill River.
UniTech Services Group Inc. has discharged treated wastewater into the Schuylkill River since 2004, in accordance with safety standards set by the Pennsylvania Department of Environmental Protection and the Nuclear Regulatory Commission.
On Friday, DEP issued a news release updating the public on its "field investigation," which began last summer in an effort to learn more about the possible cumulative effects of such discharges on both the river and its ecosystem.
Nuclear-safety boss 'caught by surprise' at interest in Ont. reactor leaks

The president of Canada's nuclear safety regulator said Tuesday he was surprised by public and media interest in what he described as minor, harmless leaks of water including radioactive water  last December at the Chalk River, Ont., nuclear reactor operated by Atomic Energy of Canada Ltd. (AECL).
But Canadian Nuclear Safety Commission (CNSC) president Michael Binder told MPs the commission and AECL have re-evaluated their communications protocol in the wake of the leaks at the National Research Universal (NRU) reactor, and will establish a new proactive system of disclosure even for events that pose no health risk, and may seem like routine variations on normal operating procedure.
Revocation of water permit may delay third reactor, groups say | Richmond Times-Dispatch
A Richmond court's revocation of a water permit key to operating the North Anna nuclear power station may delay construction of a third nuclear reactor, environmental groups claimed yesterday.
Judge Margaret Spencer of Richmond Circuit Court ruled on Friday that Dominion Virginia Power's water-quality permit violates the federal Clean Water Act and remanded the permit to the Virginia State Water Control Board for review.
The permit allows the power company to dump heated water from its North Anna power station into cooling lagoons at Lake Anna.
Fredericksburg.com – North Anna ruling contentious
An environmental group is hailing a judge's ruling on a disputed water permit for North Anna Power Station.
Meanwhile, Dominion power, which owns the nuclear plant on Lake Anna in Louisa County, says it will appeal the decision Friday by Richmond Circuit Court Judge Margaret Spencer.
Though both sides are awaiting a written ruling, Spencer sided with the Blue Ridge Environmental Defense League's contention that the plant's waste heat treatment facility should be subject to the federal Clean Water Act.
Since the plant began operating in the late 1970s, Dominion has contended that the lagoon where heated water from the plant's two reactors is cooled is a waste facility and not a water impoundment. The lagoon, on which there are houses and boat docks, is also known as the lake's hot side. Water from the hot side eventually drains back into the main lake through a dike.
Workers seek radiation compensation – News

Sammy Hayes could barely hold back tears when she spoke of her late husband, a former employee at Los Alamos National Laboratories.
"When you watch somebody you love die, you want to take somebody out and wring their neck because you know in your heart they were exposed to stuff that causes three separate cancers," she said.
Hayes appealed to the national Advisory Board on Radiation and Worker Health on Thursday at the Doubletree Hotel, in regards to her husband's death in 2005 of cancer-related complications.
Claimants from Los Alamos National Laboratories appealed for work-related injury compensation from the federal government, seeking reparations after allegedly being exposed to radioactive materials and other hazardous substances.
Deseret News | Expansion is sought of downwinder areas
Rep. Jim Matheson, D-Utah, and two Idaho congressmen are calling for hearings into whether a program to compensate downwind cancer victims of atomic bomb tests in the 1950s and '60s should be expanded to include more areas including several counties in Utah and Idaho.
"Eligibility for compensation is limited to certain counties in just a few states. These geographical boundaries are, quite frankly, arbitrary boundaries that do not account for the fact that radioactive fallout does not abide by lines on a map," Matheson and Reps. Walt Minnick, D-Idaho, and Mike Simpson, R-Idaho, wrote to House Judiciary Committee leaders.
The Radiation Exposure Compensation Act currently applies to residents who lived in 21 counties, including 10 in Utah mostly in southern Utah nearest to the Nevada Test Site. However, the Deseret News obtained fallout maps in past years showing its path went through Salt Lake County and parts of eastern Utah for some tests.
Leader of Chernobyl cleanup veterans' union meets with senior lawmaker | BELARUS NEWS
Alyaksandr Valchanin, leader of the Union Chernobyl-Belarus, met with Mikhail Rusy, chairperson of the Chernobyl aftermath committee in the House of Representatives, on Monday to discuss the rights of workers involved in the massive cleanup effort after the 1986 nuclear accident.
In an interview with BelaPAN, the activist said that he had been pushing for a meeting with the lawmaker for a long time but all of his petitions had been unanswered.
The meeting was arranged after Mr. Valchanin petitioned Uladzimir Makey, head of the Presidential Administration, over the matter.
The activist described the meeting as constructive. Mr. Rusy assured me that we can develop joint projects and representatives of our association would be invited to the committee's meetings. We discussed health resort treatment for Chernobyl cleanup workers, benefits for Chernobyl-affected people," he said.
Mr. Valchanin said that the Belarusian authorities were ready to maintain some cooperation with the association. This is even good that Mr. Rusy is poised for dialogue. I, for my part, offered to use my international contacts for solving the problems of Chernobyl-affected people. It seems to me that the proposal found understanding,  he noted.
Mr. Valchanin said that the possible registration of the union in Belarus had not been discussed. But we intend to get registered in our country and will make every effort for this, he said. BelaPAN
BBC NEWS | Europe | Explosion at Romania nuclear lab

A Romanian officer has been killed in a blast at a military laboratory dealing with nuclear, biological and chemical research, Romanian officials say.
The defence ministry says the man, aged 37, died of his injuries after the explosion in Bucharest.
The cause of the blast was not immediately known, but the ministry says it "does not pose any threat to the population" and there was no fire.
Nuclear clean-up group to shake up legal roster – Legal Week
The Nuclear Decommissioning Authority (NDA) is poised to modify the structure of its legal panel as part of a review of its external advisers.
The organisation will merge its three rosters into two distinct panels, with its national advisers combining with its projects roster, while the local panel remains separate.
Acting head of legal Roger Clayson is leading the review and is currently considering submissions from around 15 interested parties.
As part of the review, the firm will look to cut its existing advisers from nine to around six, with four or five firms on the combined national and projects panel and just one firm on the local roster.
Simi Valley Radiation Rangers Update – Brian Dennert here
To the consternation of the Simi Valley Radiation Rangers the proposed project at Runkle Canyon, pejoratively named Runkledyne by critics, is coming closer to getting final approval. I wonder if the economic slow down will do more to delay the project than all of the recent hearings, meetings, and tests have done.
Local investigative environmental reporter Michael Collins isn't satisfied and continues to insist the project is unsafe and that the process of testing for unsafe chemicals has been riddled with errors.
Here is a quote from a recent article that appeared in the Ventura County Reporter:
---
NRC News
NRC:- NRC 21st Annual Regulatory Information Conference March 10-12 to Focus on Safety and Knowledge Sharing
The theme of the Nuclear Regulatory Commission's 21st Annual Regulatory Information Conference (RIC) will be Safe Today — Safer Tomorrow: The Power of Sharing Knowledge. The RIC will be held March 10-12 at the Bethesda North Marriott Hotel and Conference Center, 5701 Marinelli Road, Bethesda, Md. More than 2,300 people are expected to attend, including representatives from more than 25 foreign countries, the nuclear industry and congressional staff.
Agency speakers at the conference will include NRC Chairman Dale E. Klein and Commissioners Gregory B. Jaczko, Peter B. Lyons, Kristine L. Svinicki, and Executive Director for Operations William Borchardt. This year's special guest speaker is Jason Grumet, the founder and president of the Bipartisan Policy Center, which has been active in leading unique coalitions that could lead to significant policy achievements at both the state and federal level.
The conference brings together NRC staff, plant owners, nuclear materials users and other interested stakeholders to discuss nuclear safety and security topics and current regulatory activities. Topics at this year's RIC include: construction and licensing of new nuclear power plants; advanced reactor designs; security; safety research; domestic and international nuclear power plant operating experience; technical issues such as digital instrumentation and control in nuclear plants and fire protection; operator training; and safe disposal of nuclear waste. The conference will also feature posters, exhibits and models on various nuclear topics of interest.
NRC: NY nuke plant must be checked for bad pipes — Newsday.com
Federal regulators say the owners of a nuclear plant in the New York City suburbs will have to check more underground pipes for corrosion.
Last weekend, workers at Indian Point 2 in Buchanan were able to repair a pipe that was leaking slightly radioactive water from 8 feet underground.
Neil Sheehan of the Nuclear Regulatory Commission says Entergy Northeast will have to do a study to see if corrosion is a problem at other pipes beneath the surface.
Entergy owns the plant and its twin, Indian Point 3.
---
Nuclear Fuel Cycle News
Traditional owners continue ban on Koongarra uranium mining – (Australian Broadcasting Corporation)
Traditional owners in the NT's Kakadu region have decided to continue a ban on mining at the $5 billion Koongarra uranium deposit.
The French company Areva wants to mine 14,000 tonnes of uranium at the site that is surrounded by Kakadu National Park.
The lucrative deposit sits three kilometres from Nourlangie Rock – a sacred art site and major tourist attraction.
Representatives of traditional owners, the Northern Land Council, Areva and the Territory and Federal governments met in Jabiru and Cooinda this week to discuss the future of the deposit.
Traditional owners decided mining should not go ahead at the site
AFP: Activists warn US lawmakers of uranium mining perils
A French physicist and a US actor have joined representatives of indigenous peoples from Africa, Australia and the United States to send US lawmakers a stark warning about the dangers of uranium mining.
"We want US lawmakers to understand that uranium mining is highly pollutant and that there is currently no scientific answer to the question of radioactive waste containment," Bruno Chareyron of France's CRIIRAD laboratory, which measures radioactivity in the environment, told AFP Friday.
"We want them to know that the information they are given by the mining companies is not wholly reliable," he said.
Representatives of the Tuareg nomads of Niger, Native Americans and Australian aborigines told of the ravages of uranium mining on their communities.
San Juan County mining revival threatens homes, residents' dreams – Salt Lake Tribune
La Sal Junction » Manuel Davis built his dream home over a year's worth of weekends and pre-retirement vacations from his job as a Boston hospital consultant.
He and his wife, E. J. Gore, now live on Bridger Jack Mesa full time, and they call their place "Journey's End."
But "Struggle's Start" might be a better name.
A revival of uranium mining, they have discovered, threatens havoc in their redrock heaven.
Last spring, South American Minerals Inc. began staking out test drill sites in the heart of their community, about 12 miles south of Moab.
Japan's nuclear sector takes uranium stake
JAPAN'S nuclear industry has taken its second strategic stake in Western Australia's fledgling uranium industry in less than a year, after agreeing at the weekend to buy into Mega Uranium's Lake Maitland project in the Goldfields region.
The JAURD consortium and Itochu will pay Mega Uranium $US49 million ($A77 million) for a 35 per cent stake in Lake Maitland once due diligence is completed and all regulatory approvals are received.
Kyiv Post» Enerhoatom, Russian TVEL sign contracts on nuclear fuel supplies in 2009
The Ukrainian Enerhoatom nuclear power generating company and the Russian TVEL Corporation have signed contracts on supplies of nuclear fuel to Ukrainian nuclear power plants in 2009.
Ukrainian News learned this from a joint statement by Enerhoatom and the TVEL Corporation.
According to the statement, a part of the nuclear fuel will be made from Ukrainian uranium.
The statement reads that the Enerhoatom nuclear power generating company and the TVEL Corporation are intending to sign a long-term contract on supplies of nuclear fuel to the Ukrainian nuclear power plants after 2010.
Contested Case Hearing Granted on South Texas Uranium Permit
Local officials and citizens from Goliad County got some encouragement Wednesday in their fight against uranium mining over a south Texas aquifer.
The Texas Commission on Environmental Quality voted to allow a contested case hearing on an application by Uranium Energy Corporation to mine uranium just north of the historic mission town of Goliad. No uranium mining has occurred before in this agricultural area.
"This has been such a long, long haul and it's not over yet," said local landowner Lu Ann Duderstadt, who lives near the area targeted for uranium mining. "I feel like we have a chance here and we're still going to carry this out until the end."
Canon City Daily Record – Cotter preparing commitment letter
Plant will close its 40-acre secondary impoundment pond
Cotter has committed to close its 40-acre secondary impoundment pond with its recent license amendment with the state, plant manager John Hamrick told the Lincoln Park/Cotter Superfund Community Advisory Group on Thursday.
About 20 people gathered at Garden Park High School for the monthly CAG meeting.
Hamrick said the agreement also calls for Cotter to establish a timeline for certain actions, including a March 31 deadline for a commitment letter. That document will detail Cotter's plans to either close its uranium plant south of Canon City, the site of a Superfund cleanup, or retool it for continued production.
WPCVA: County uranium resolution step in right direction
On Feb. 17, the Pittsylvania County Board of Supervisors unanimously passed a resolution setting forth a zero tolerance standard for negative impacts from uranium mining in Pittsylvania County.
That resolution signals a new attitude on the part of the supervisors. It seems that they are finally beginning to realize the seriousness of the highly questionable prospect that Virginia Uranium Inc. has brought to the table.
Gallup Independent: Bill would put uranium mining under microscope
The New Mexico House barely passed a bill Monday that calls for the creation of a task force to look into uranium mining in the state.
The House passed the measure 31-28 and it now goes to the Senate.
State Rep. Patty Lundstrom, D-McKinley County, said the bill calls for the task force to prepare a report by October on the feasibility of bringing uranium mining back to the state. All of the Gallup area representatives, with the exception of Sandra Jeff, voted in favor of the bill, said Lundstrom.
The task force would also look into existing state laws, she said, to make sure that they are adequate in handling the problems that could arise out of uranium mining.
The uranium industry fought to keep this resolution from passing, Lundstrom said. They don't want this kind of scrutiny.
---
Nuclear Waste News
LancasterOnline: Cleanup of Strube completed
Radioactive materials that were stored for decades in warehouses in four Lancaster County municipalities have been removed, state officials said Friday.
The removal of about 400,000 World War II aircraft instruments containing radium, mercury and other hazardous materials was completed in December, said Ann Breslin of the state Department of Environmental Protection.
They had been stored in eight warehouses owned by Marietta-based Strube Inc. in Columbia, Marietta, Maytown and Mount Joy. Strube describes itself on its Web site as "a privately held, multifaceted aircraft instrument sales, overhaul, and repair; manufacturing; and research and development organization."
The cost of the cleanup to DEP was about $3.8 million. Breslin, project manager for the cleanup, said the agency will "try to cost-recover" as much as possible based in part on "ability to pay."
"It's not our job to put businesses out of business," she said. "We try to work with them."
Las Vegas Review Journal – PRESIDENT'S BUDGET OUTLINE: Plan sounds death knell for Yucca Mountain project
Minimal funding recommended; new options advised
Nevada's congressional delegation praised President Barack Obama for making it clear in his budget outline Thursday that the Energy Department's 20-year, $9 billion effort to study Yucca Mountain and seek a license for a nuclear waste repository there is on its last legs.
"This project is dead, and this announcement is another indicator that our efforts are paying off," Sen. John Ensign, R-Nev., said in a joint statement released by the delegation.
Senate Majority Leader Harry Reid, D-Nev., said it "was very easy working with the Obama administration" to cut funding for the project to record low levels.
"In the future, people will say that President Obama kept his promise to the people of Nevada," Reid said.
Dunfermline Press | Bay radiation: 'It's more serious than we had thought'
THERE'S enough evidence to designate parts of Dalgety Bay as 'radioactive contaminated land' and the Scottish Environmental Protection Agency (Sepa) has warned they'll be forced to do it if the Ministry of Defence doesn't take decisive action.
That's the view of Sepa's radioactive substances unit manager, Byron Tilley, and a Sepa scientist said the problem was much more serious than anyone thought and particles which could give a radiation dose far higher than safe' levels have been found on the town's beach.
Scrapping the Risks, Promoting the Trade
International experts meeting in Spain say that further steps are needed to protect people from radioactive material that can end up at junk and scrap yards.
One step is to harmonize the world´s regulatory approaches to radiation safety, based on IAEA safety standards already in place. Another step is to provide better guidance to regulators, scrap dealers, and metal recycling industries on how to deal with problems when they occur.
How many waste shipments from Oak Ridge to New Mexico?: Knoxville News Sentinel
Documents indicate there could be nearly 700 truck shipments of remote-handled transuranic waste – the hottest radioactive waste in the Oak Ridge inventory – going to the Waste Isolation Pilot Plant in New Mexico over the next few years. However, an Oak Ridge official said Wednesday that figure is too high, and that the actual number will probably be about half of that.
Utah, EnergySolutions square off in court – Salt Lake Tribune
Imagine a Utah that cannot shut the gate on foreign radioactive waste, cannot outlaw hotter low-level waste and cannot even revoke the license of a nuclear waste disposal site within its borders.
That anything-goes scenario might well become reality if EnergySolutions Inc. wins its legal quest to strip a regional waste agency of its legal powers, according to a lawyer for the state of Utah.
The issue is at the core of a case argued Thursday before U.S. District Judge Ted Stewart.
EnergySolutions says a regional oversight agency has no say over the company's mile-square disposal site in Tooele County, since it's a private business with cross-border commerce rights granted by the U.S. Constitution.
NEI Nuclear Notes: nuclear waste fund
The National Journal's energy blog is asking "How Should America Handle
Its Commercial Nuclear Waste?" So far, four experts have weighed in: Chuck Gray from the National Association of Regulatory Utility Commissioners, David Kreutzer from the Heritage Foundation, Thomas Gibson from the American Iron and Steel Institute, and NEI's new CEO Marv Fertel. Here's what Marv had to say:
House removes loan guarantee expiration date, cuts Yucca funding
A fiscal 2009 spending bill approved by the House February 25 removes the expiration date for DOE's loan guarantee program and cuts funding for the department's spent fuel repository program. The 245-178 vote was generally along party lines. The Senate is expected to take up the bill as soon as February 27. Under current law, the loan guarantee authorizations for all the low-carbon technologies covered by the program will expire if the energy secretary has not signed a contract by September 30 — the end of fiscal 2009 — for a company to receive a guarantee. But the spending bill making its way through Congress would make the loan guarantee authority available indefinitely. That provision is important to the nuclear industry because it does not expect NRC to issue a license for a new plant — a requirement for receiving financial backing from the government — until at least 2010. Funding for the repository program at Yucca Mountain, Nevada, would be roughly $288 million. That is about $98 million below the FY-08 level of $386.4 million and about $200 million below the budget request submitted last year by then-President George W. Bush.
News on foreign nuke waste | Frank Munger's Atomic City Underground | knoxnews
A federal judge is set to hear oral arguments in a lawsuit filed by a nuclear waste disposal company that says an interstate compact that includes Utah doesn't have authority to regulate the country's only commercial radioactive waste dump.
Salt Lake City-based EnergySolutions Inc. filed the lawsuit because the compact is refusing to allow it to dispose of up to 1,600 tons of low-level radioactive waste from Italy at its Utah facility.
Gov. Jon Huntsman says he's only willing to allow domestic waste.
Legislators may shake up foreign-waste profit-sharing deal – Salt Lake Tribune
EnergySolutions offered to split $3 billion in profits with the state if lawmakers cleared the way for the company to bury foreign radioactive waste in Utah.
But now the state is thinking about taking some of the profits without providing the requested help.
Capitol Hill leaders said Tuesday they might write a bill that would require the company to give the state a share of any foreign-waste revenues if EnergySolutions wins its pending lawsuit on the issue.
City powerless over nuclear waste trucks on roads – Illawarra Mercury
Wollongong City Council's long-held position that the city is a nuclear-free zone could prove meaningless, as local government has no power to stop nuclear waste being transported along the area's roads.
After receiving notification from the Australian Nuclear Science and Technology Organisation last November of plans to transport waste through the "Sydney-Illawarra" region, the city's general manager David Farmer wrote to ANSTO informing the federal agency of the council's position.
"In March 1980 (the) council resolved to declare its area a nuclear-free zone, to the extent that it would prohibit the mining, storing, manufacturing, transporting and shipping of fissionable nuclear materials, by-products and wastes," Mr Farmer wrote.
"(The) council became a member of the Australian Nuclear Free Zones Secretariat in 1986 and remained a member until the abolition of the Secretariat in 1995" and "reaffirmed its nuclear-free stance in November 1996 and again in March 2002."
Waste convoy ready to roll today at K-25 | Frank Munger's Atomic City Underground | knoxnews.com
After a couple of months of demolition work at the World War II-era K-25 building, federal contractors are ready to dispose of the tons of contaminated rubble that's starting to pile up at the Oak Ridge site.
The first shipments to the nuclear landfill are supposed to take place today, according to Dennis Hill of Bechtel Jacobs Co. — the Dept. of Energy's cleanup manager.
"They'll start out with five trucks doing three roundtrips a day," Hill said.
That means 15 truckloads of waste will be shipped each day to the landfill seven miles away from K-25 on the DOE Oak Ridge reservation. The landfill,which has multiple liners to protect the environment, is a CERCLA disposal facility known officially as the Environmental Management Waste Management Facility.
After things get started and operations get smoothed out, the number of daily waste shipments will pick up significantly. The trucks will follow a route on a specially built "haul road," which keeps the traffic of radioactive waste off public highways.
Eventually, about 400,000 cubic yards of waste will be generated by demolition of K-25, which was the nation's first gaseous diffusion plant and at the time of its construction in the early 1940s was the world's largest building under one roof.
Utah not for Sale! No Nuclear Waste Imports! : Indybay
Utah has experienced a legacy of being targeted for nuclear waste dumping. Now, EnergySolutions, the largest commercial nuclear waste dump in the country, is offering a large cash sum to the state of Utah. In exchange they want lawmakers to open the door to importing nuclear waste from foreign countries…and our Legislators are considering this indecent proposal! Fight back and join us for the "Utah is NOT for Sale!" Rally on 2/25!!
This is from HEAL UTAH, a group concerned about Utah's unusally high levels of radioactivity from nuclear waste storage and disposal. While this may be too far away a journey for most people from CA, it may help CA activists to be aware of ongoing nuclear issues and protests taking place in Utah..
Utah is Not for Sale Rally and Lobby Day
---
Nuclear Policy News
The Future of the IAEA – by Gordon Prather
Not everyone present at an open meeting of the UN Security Council this week was happy to hear our new UN Ambassador, Susan Rice, say that the Change-You-Can-Believe-In administration "will seek an end to Iran's ambition to acquire an illicit nuclear capacity."
End Iran's "ambition"?
To acquire an "illicit" capacity?
Understandably upset, Iranian ambassador, Mohammad Khazaee, promptly got off a letter to the Council president, which said, in part, that
"Despite the allegations made by the U.S. representative, Iran's nuclear program has been, is and will remain absolutely peaceful and Iran has never tried nor will ever try to acquire nuclear weapons.

Climate debate puts nuclear plants back on the table
Fifteen years ago, the owner of the Prairie Island nuclear plant in Red Wing was in the fight of its life to continue producing electricity there. The company's request to expand its radioactive waste storage dominated the Legislature for months.
Today Xcel Energy is well on its way toward receiving a 20-year extension of Prairie Island's license, and some legislators want to open the state to more nuclear power.
Nixon: Not the right time for Ameren's nuclear plant bill – STLtoday.com

'It's premature to saddle ratepayers with potential construction costs' before project has permits and utility has decided to build, Missouri governor says.
Gov. Jay Nixon said Friday he opposes legislation that would pave the way for AmerenUE to build a second nuclear plant in Callaway County.
The St. Louis-based utility, which sells electricity to 1.2 million customers in Missouri, should focus on getting the necessary federal permits before seeking authority to charge consumers for construction costs while the plant is being built, Nixon said.
ANALYSIS-Italy speeds up nuclear plans but problems pile up By Reuters
Italy's plans to relaunch nuclear energy are gathering speed but could stutter because of problems with finding sites and funding, experts said.
Italy, the only Group of Eight industrialised country without nuclear power, is seeking to diversify its energy supplies to reduce heavy dependence on fossil fuel imports. But lifting the nuclear ban is a politically charged issue.
Italy signed a nuclear energy cooperation deal with sector leader France on Tuesday. French power company EDF was enlisted to help Italy's Enel build four nuclear plants in Italy.
"Italy seems to be waking up and trying to change its course and focus on building nuclear plants," said Alessandro Clerici, honorary chairman of the World Energy Council for Italy.
The major obstacles are the absence of a long-term energy policy and grassroot public opposition, he said.
House OKs early fees for new reactors | ajc.com
The House easily passed a bill Thursday allowing Georgia Power Co. to charge customer early for additional nuclear reactors, sending the controversial measure on to Gov. Sonny Perdue for a signature.
Senate Bill 31 jumped ahead of the state budget and a line of 585 pending House bills to get the top spot on the House's agenda, despite fierce attacks from groups ranging from AARP to conservative bloggers.
House members weren't allowed to offer amendments.
Opponents credited SB 31's favored status to Georgia Power's clout and to backers' race to outrun a growing list of questions about the bill.
Nuclear Power Bill Clears House Committee – KYPost.com
Kentucky's long-standing ban on nuclear power plants would be lifted, under a proposal that cleared a House panel Thursday.
State law currently says that a nuclear power plant may not be built in Kentucky until there is a permanent storage facility to contain the nuclear waste. Sen. Bob Leeper, an independent from Paducah, is sponsoring legislation that would change that.
There is no permanent nuclear waste storage facility in the country.
Leeper's measure cleared the House Tourism Development and Energy Committee on a 12-6 vote. It heads to the full House for consideration.
AFP: Jordan, Russia sign nuclear deal
Russia, which is helping Iran build its first nuclear plant, inked a preliminary cooperation deal with Jordan on Thursday to pave the way for producing nuclear power in the energy-poor kingdom.
Under the agreement, Russia will help Jordan, which imports around 95 percent of its energy needs, build power and desalination plants as well as research centres, Jordan Atomic Energy Commission head Khaled Tukan said.
"A final agreement will be signed in Moscow by the end March," Tukan told state news agency Petra after signing the deal with Nikolai Spassky, deputy director of the Russian Federal Agency for Nuclear Energy.
"It's key to boost Jordan's peaceful nuclear programme."
Jordan's 1.2 billion tonnes of phosphate reserves are estimated to contain 130,000 tonnes of uranium, whose enriched form provides fuel for nuclear plants. The government wants the first such plant to be ready by 2015.

Russia's nuke renaissance falling apart? | Frank Munger's Atomic City Underground | knoxnews.com
The Centre for International Governance Innovation, a think tank based in Canada, has a new report out called, "The Russian Nuclear Industry: Status and Prospects." The author, Miles Pomper, said this in a statement distributed to the news media:
"Continuing a tendency from Soviet-era days, the Russian government has shown a predilection for developing grandiose plans for the expansion of the nuclear energy sector that are not fulfilled. While the first post-Soviet nuclear plans called for a total of 38 new nuclear reactors to be built, only three have actually been constructed and with capabilities that are not superior or even equal to its Western competitors."
New Energy Focus – Greens in "panic" over growing split on nuclear power
Green Party leaders in the UK have attempted to reign in a growing split within the party over the role of nuclear power in tackling climate change.
This week saw a prospective Parliamentary candidate for the Party revealing that he was now "reluctantly" supporting new nuclear power stations because of growing concerns about climate change.
Chris Goodall, now facing calls to be deselected as Green candidate for the Oxford West and Abingdon constituency, wrote a column in the Independent on Monday where he also raised his concerns with the growing economic incentive to use coal power.

Atomic Renaissance: Siemens Plans Nuclear Cooperation with Russia – SPIEGEL ONLINE
Germany may be phasing out its nuclear power stations, but German group Siemens plans to cooperate with Russia's Rosatom to tap into the growing global market to build new nuclear plants. A deal could be signed in the coming months, reports business daily Handelsblatt.
German industrial group Siemens is preparing to sign a nuclear cooperation deal with Russia to tap a growing global market for building nuclear power plants, German business daily Handelsblatt reported on Wednesday.
The Norman Transcript – Nuclear energy incentive bill clears House committee
A measure that could develop incentives to lure a nuclear power generator to Oklahoma cleared a legislative committee last week and is headed to the full House of Representatives.
Cleveland County state Rep. Scott Martin's "Nuclear Power Incentives Act" received a "do pass" recommendation from the House Energy Committee recently.
Ready to own a nuclear plant? | ajc.com
You know who's going to own those nuclear reactors that Georgia Power and other utilities want to build near Augusta?
In a legal sense, the utilities would own them. But in a political sense, state Sen. Don Balfour would own a good piece of them too, at least if Senate Bill 31 becomes law.
Written at the behest of Georgia Power, SB 31 would strip authority from the Public Service Commission, the body created to regulate utilities and make highly technical decisions about how to finance complex multibillion-dollar projects such as nuclear plants. Balfour, the sponsor of the bill, apparently believes that the interests of Georgia would be best served if such technical decisions are made by Waffle House executives, insurance salesmen, retired farmers and others serving in the state Legislature. Such people do have wisdom, of course. It just doesn't generally extend to the intricacies of utility regulation.
UK 'needs to invest $334 billion on energy to 2025':Ernst & Young
The UK energy supply industry will have to invest over GBP230 billion ($334 billion) in new infrastructure by 2025 to ensure security of supply and to meet climate change and renewable targets, consultants Ernst & Young said Tuesday. In a study for UK utility Centrica, Ernst & Young said the level of investment needed was double the value of the UK's total energy supply asset base. "The landscape in which this investment must be raised has altered fundamentally as the credit crunch and economic downturn take hold," the report said.
AU: Gareth Evans to front nuclear inquiry
Former foreign minister Gareth Evans will appear before a parliamentary inquiry charged with helping Australia determine its nuclear non-proliferation agenda over the coming decades.
Mr Evans, the co-chair of Prime Minister Kevin Rudd's International Commission on Nuclear Non-Proliferation and Disarmament (ICNND), will appear before the joint standing committees on treaties on Thursday.
The inquiry was established to look at Australia's international engagement on nuclear non-proliferation and disarmament issues.

Mitsubishi's reactor subsidiary joins Nuclear Energy Institute
A Mitsubishi company has become the first wholly owned unit of a Japanese company to become a member of the Nuclear Energy Institute, Mitsubishi Nuclear Energy Systems MNES, said Monday. The company, a wholly owned subsidiary of Tokyo-based Mitsubishi Heavy Industries, is one of four reactor vendors that is a member of NEI. Noriyuki Kuwata, MNES executive vice president, said in a statement that the NEI designation "is a very important step for MNES because NEI recognizes our current performances in the US nuclear industry." The other three reactor vendors that belong to NEI are Areva, GE Hitachi Nuclear Energy, and Westinghouse Electric.
NewsRoom Finland: Half of Finnish public against more nuclear power
The Finnish Broadcasting Company (YLE) on Sunday quoted a Taloustutkimus poll as indicating that about 48 per cent of the public objected to constructing further nuclear power stations, with some 37 per cent of those polled in favour of new nuclear generating capacity.
The latter figure is slightly higher than that returned by a similar poll carried out last spring.
About 15 per cent of the respondents said they had no opinion on the issue.
Europe: U-turn for nuclear opponents
Leading figures in Britain's environmental movement today announced policy u-turns and called for the 'embrace' of nuclear power.
In a landmark article for the left-leaning Independent newspaper, a former head of Greenpeace, a Green Party activist, the chair of the Environment Agency and a leading green journalist all discussed their 'religious conversion' to support nuclear power.
Greens see the light on nuclear power – Telegraph
The resistance of the green movement to nuclear energy has always been a puzzle. It is by far the cleanest method of dependable large-scale power generation (renewables tend to be both small-scale and unreliable) yet environmentalist have been implacably opposed to its use.
They tend to cite safety considerations – yet nuclear generation has proved astonishingly safe over the half century it has been used commercially. There have been two major incidents – at Three Mile Island in 1979 (no casualties) and Chernobyl in 1986 (a total of 56 fatalities by 2004).
Toronto Star: Ontario weighs nuclear options
As much-ballyhooed Green Energy Act makes its debut, the province is forging ahead with its plan for a two-reactor plant at Darlington
Energy and Infrastructure Minister George Smitherman will table today the government's new Green Energy Act, a much-anticipated batch of legislative measures aimed at stimulating the deployment of renewable power across the province and creating thousands of green-collar jobs.
Times-News: Anti-nuke activist gets withheld judgements in trespassing case
But the TwinFalls podiatrist will be able to erase them after that if he behaves, 4th District Magistrate Judge David Epis decided Friday morning, awarding him withheld judgments for both convictions.
Rickards, arrested last June at a public information meeting at the privately owned Glenns Ferry Opera House, was found guilty of the misdemeanor charges after a jury trial in early December. The owner argued that Rickards was asked to leave after passing out leaflets criticizing a nuclear power plant proposed by Alternate Energy Holdings Inc. Rickards was also accused of shoving Doug McConaughey, who AEHI officials say was a part-time consultant who no longer works for the company.
Local Anti-Nuclear Activist Guilty Of Trespassing | KMVT Southern Idaho | Video
A local anti-nuclear activist was found guilty of trespassing at a public meeting last year; and today he was in court to appeal that decision.
According to Peter Rickards, a judge in Elmore County heard motions to dismiss the charge of trespassing in a public place which Rickards believes is unconstitutional.
---
Nuclear Weapons News
5 Myths About All Those Nukes Out There – washingtonpost.com
Last week's news that North Korea plans to test a ballistic missile that could reach Alaska gave doomsayers more grounds for gloom. But amid the fear about nuclear attacks by terrorists or leaders such as Kim Jong Il, let's not forget that the United States has managed to protect itself from such a catastrophe not only since 9/11, but since the birth of the bomb in 1945. That record could end tomorrow, and we have a lot of work to do to stay safe. But fear-mongering — such as Dick Cheney's warning last month about the "high probability" of terrorists attempting a nuclear or biological attack — can lead to costly mistakes. We don't need to scare ourselves silly to guard against the worst.
Global News Blog» Politics and paranoia complicate IAEA'S work on Iran, Syria | Blogs |
The U.N. nuclear non-proliferation watchdog assiduously guards its impartiality as it monitors and investigates disputed activity in Iran and Syria, with suspicious Western powers impatient for the inspectors to draw conclusions.
So the International Atomic Energy Agency typically puts what have become keenly anticipated, quarterly reports on Iran and Syria through many painstaking drafts before they see the light of day, to help ensure that not a single word can be misunderstood, misinterpreted or turned to political advantage.
Israel launches campaign against UN nuke watchdog chief – Haaretz – Israel
Israel's Atomic Energy Commission (AEC) recently intensified its attacks on the director general of the International Atomic Energy Agency, Dr. Mohamed ElBaradei. The AEC, one of the most classified bodies in Israel that is also, among other things, responsible for operating the Dimona nuclear reactor, does not often issue public statements, and usually plays down its activities.
But in recent months, given the IAEA director's actions relating to all aspects of Syria and Iran's nuclear programs, the committee decided, with the consent of Prime Minister Ehud Olmert, to stop tiptoeing around the issue. The AEC now hurries to respond to ElBaradei's interviews, in which he often speaks of Israeli in critical tones.
The latest expression of this new policy is a letter to be published this week in the latest issue of the American weekly magazine, Newsweek, written by the AEC spokeswoman Nili Lifshitz. Lifshitz is leaving her post at the end of the week after years on the job to assume a different position in human resources at the Nuclear Research Center (NRC, the Nahal Sorek nuclear reactor, which the AEC also oversees). But she does not hesitate to criticize the IAEA director sharply.
BBC NEWS | In Pictures | In pictures: Iranian nuclear plant
Iran has allowed rare access to the Bushehr nuclear reactor, where Iranian and Russian engineers have started conducting pre-conditioning tests using dummy fuel without any radioactive content.
Iranian TV reporter at Bushehr reactor
Journalists were taken round the power plant shepherded by security guards. They included the BBC's Jon Leyne (not pictured) who called the security regime "polite but firm".
N. nuclear watchdog helm may stall | Reuters
A two-way race to succeed U.N. nuclear watchdog director-general Mohamed ElBaradei could snag in an inconclusive vote next month, throwing open the field to compromise candidates, diplomats say.
The transition comes at a time of a potentially great diplomatic opening that could aid the IAEA's non-proliferation mission. New U.S. President Barack Obama has signaled a readiness for direct talks with Iran on nuclear and other long frozen disputes after decades of unproductive mutual hostility.
Japan's ambassador to the International Atomic Energy Agency is believed to have a solid lead over his rival, South Africa's chief delegate, but appears to have stalled short of the 2/3 majority required for election, according to informal soundings taken by diplomats on the IAEA's 35-nation Board of Governors.
Moving Past 'Nukular' – The Daily Californian
Shifting the focus of UC laboratories away from nuclear weapons is a much-needed departure from Bush' policies.
Change we can all believe in may be coming to the university's two laboratories which deal primarily with nuclear weapons research: Los Alamos and Lawrence Livermore National Laboratory.
Congress and the Obama administration are re-evaluating the role of nuclear weapons in national security, potentially shifting the focus of research at the UC labs away from nuclear weaponry for good.
We welcome this dramatic policy shift from the Bush administration, which could mean a much-needed end to outdated Cold War-era national security policies.
---
Department of Energy News
Department of Energy – Secretaries Donovan and Chu Announce Partnership to Help Working Families Weatherize Their Homes
HUD-DOE Agreement Will Help Spur a New Industry to Create Jobs for the Middle Class
Philadelphia, PA – U.S. Department of Housing and Urban Development (HUD) Secretary Shaun Donovan and U.S. Department of Energy (DOE) Secretary Steven Chu today announced a major partnership between HUD and DOE that will streamline and better coordinate federal weatherization efforts to make it much easier for families to weatherize their homes and spur a new home energy efficiency industry that could create tens of thousands of jobs.
Vice President Joe Biden, joined by Secretary Donovan and Secretary Chu, praised the announcement during his remarks at a meeting of the White House Task Force on Middle Class Families in Philadelphia.
Oregon joins lawsuit on Hanford Nuclear Reservation cleanup Oregon Live

Oregon is joining a Washington state lawsuit against the federal government over its slow cleanup of the Hanford Nuclear Reservation, saying the delays increase the risk of "serious environmental damage" to the Columbia River.
Gov. Ted Kulongoski and Attorney General John Kroger issued a joint statement today announcing plans to join the lawsuit against the U.S. Department of Energy. Hanford's hazardous waste also threatens the traditional fishing grounds of the Confederated Tribes of the Umatilla Indian Reservation, their statement said.
Waste stored in 177 tanks at the former weapons production site threatens the Columbia, Washington and Oregon say, with at least 67 single-wall tanks already leaking.
---
Other Energy News
National Geographic Slams Tar Sands  Canadian Politicians Pissed : TreeHugger
Some are calling it a smear job, while others are applauding the National Geographic's rather sobering 20-page publication on the Alberta tar sands, titled "Scraping Bottom." Either way, the timing is brilliant.
Dubbed by some as the most destructive project on Earth – scarring it visibly from space – there's no doubt that the tar sands extraction industry has a huge environmental footprint, which even President Obama could not help but acknowledge during his visit to Ottawa last week, to the chagrin of some Canadian officials.
Many of them, from Prime Minister Stephen Harper on down, are attempting to control the potential damage in the lead up to the ministerial visit to the U.S. next week – but it's almost like watching the frantic efforts of a doctor as the patient is hemorraging to death.
I'm proud of the oil sands. It's a world leader. National Geographic is not going to teach me any lessons about the oil sands, said Liberal Party leader Michael Ignatieff in a defensive response to the article. Canada's Environment Minister Jim Prentice went on to dismiss the feature as just one article.

Electricity systems can cope with large-scale wind power: ENN
Research by TU Delft proves that Dutch power stations are able to cope at any time in the future with variations in demand for electricity and supply of wind power, as long as use is made of up-to-date wind forecasts. PhD candidate Bart Ummels also demonstrates that there is no need for energy storage facilities. Ummels will receive his PhD on this topic on Thursday 26 February.
Wind is variable and can only partially be predicted. The large-scale use of wind power in the electricity system is therefore tricky. PhD candidate Bart Ummels MSc. investigated the consequences of using a substantial amount of wind power within the Dutch electricity system. He used simulation models, such as those developed by Dutch transmission system operator TenneT, to pinpoint potential problems (and solutions).
US: Efficiency Can Reduce Energy Use By 30%, Coal Dependence By 60% : Red, Green, and Blue
In a new study, conducted by the Rock Mountain Institute, it has been found that electricity consumption can be reduced by 30 percent through energy efficiency and coal powered power generation can be reduced by 60 percent.
vote nowBuzz up!
The study, which spanned across 50 states, identified five states with highest electric productivity rates – New York, Alaska, Connecticut, Delaware and California – and stated that if all other states were to adopt similar efficiency parameters are implemented in other states the whole country can save up to 1.2 million gigawatt-hours annually. The study also brought out the long-term benefits of improving the electric productivity
Peak Energy: Harnessing the Tides: Marine Power Update 2009
Renewable Energy World has an article on the state of play in the ocean energy market – Harnessing the Tides: Marine Power Update 2009
One hundred and forty-one years ago, the relentless sea off Scotland's coast inspired the following observation from native son and author George MacDonald.
"I climbed the heights above the village, and looked abroad over the Atlantic. What a waste of aimless tossing to and fro! Gray mist above, full of falling rain; gray, wrathful waters underneath, foaming and bursting as billow broke upon billow they burst on the rocks at the end of it, and rushed in shattered spouts and clouds of spray far into the air over their heads. "Will the time ever come," I thought, when man shall be able to store up even this force for his own ends? Who can tell?"
Peak Energy: 6.4 Gigawatts of Offshore Wind Farms Slated for Scotland
TreeHugger has a post on the large volume of offshore wind power projects planned for Scotland – 6.4 Gigawatts of Offshore Wind Farms Slated for Scotland.
A couple months back it was announced that the UK's Crown Estate would be helping out with financing pre-construction costs for offshore wind farms . Now comes word that The Crown Estate which owns development rights in UK waters out to 200 miles has offered exclusive agreements to nine companies for the development of offshore wind farms in Scottish waters totaling more than 6 GW of power. There are 10 plans on the table under these agreements:
The largest is the Argyll Array at 1,500 MW, to be developed by Scottish Power Renewables.
Airtricity Holdings has a sites amounting to 2,678 MW (Kintyre, 378 MW; Islay, 680 MW; Beatrice 920 MW; Bell Rock 700 MW).
Inch Cape will see 905 MW of wind power developed by NPower Renewables.
Fred Olsen Renewables will develop 415 MW at the Forth Array.
Peak Energy: Wave Energy to Bring Power and Jobs to San Francisco
CleanTechnica has a post from San Francisco mayor Gavin Newsom on the city's proposal to build a wave power plant offshore – Wave Energy to Bring Power and Jobs to San Francisco.
Today, San Francisco took a meaningful step toward turning the promise of renewable ocean energy into reality. We submitted a preliminary permit application to the federal government to develop a wave power project off our coast that we believe can generate between 10 to 30 megawatts of energy, with potential of up to 100 megawatts. When this project is fully operational, upwards of 100 jobs could be created in San Francisco.
Ocean power is a true game changer in the area of renewable energy. When wave and tidal power technologies reach commercial scale, they are expected to be able to provide thousands of megawatts of power to our coastal communities, dramatically green our energy portfolios and create thousands of new American jobs. In San Francisco, we've been doing our part to spur these technologies by aggressively advancing tidal and wave power pilot projects. We are 100% committed to this challenge.
Wave power is not a new concept. In 1887, San Francisco Mayor Adolph Sutro recognized the power of San Francisco's waves and built a wave catch-basin to harness the ocean's power. Over the next century wave power development took a backseat to our dependence on oil, with oil platforms built along our coasts to feed our oil addiction.
The Associated Press: Obama 2010 budget highlights by agency
Available details of President Barack Obama's proposed government spending for the 2010 budget year that begins on Oct. 1. A more extensive budget outline is expected in April. In most cases, the figures are for discretionary spending and do not include mandatory entitlement programs like Social Security. The percentage change is based on what Obama wants to spend next year compared with what he anticipates the government will spend in 2009 once Congress completes appropriations for this year.
Wind-Works by Paul Gipe
An on-line archive of articles and commentary primarily–but not solely–on wind energy, Feed-in Tariffs, and Advanced Renewable Tariffs.
---
Nuclear Editorial and Opinions
New Energy Focus – OPINION: We don't need nuclear power to stop climate change
Prof John Whitelegg, Green Party spokesperson on sustainable development and one of 12 Green councillors on Lancaster city council, discusses why renewables, rather than nuclear power, should be the focus for economic recovery.
It is true that a small number of Greens, feeling the urgency of the climate crisis, have suggested a nuclear re-think as a lesser of two evils. But it's also true that the Green Party overwhelmingly thinks they're wrong.
Dissident Voice : Obama's Excellent Atomic Omission
Two lethal words went thankfully unspoken in President Obama's address to the nation this week — atomic energy.
Unfortunately, two others clean coal were included.
An increasingly desperate reactor industry just tried to sneak a $50 billion loan guarantee package into the stimulus bill. But for the third time since 2007, it got beat by a powerful national grassroots movement and key Congressional leaders.
Nuke pushers now want reactors painted green in a renewable standard Congress may soon set.
 Nuclear Power: the Next bailout Eric Epstein – CentralPennBusiness.com
Remember when Republicans were welded to the notion that entrepreneurs should decide what constitutes the most prudent investment? Wasn't it yesterday that conservatives proclaimed that the market is best suited to determine what technology should move America forward?
Jim Rubens, former chairman of the New Hampshire Republican Party, observed, "My party, the Republican party, is too deep in bed with the coal, oil and electric utility industries to remember its free market principles."
Turns out politicians from both parties know what's best after all. Welcome to this century's version of corporate socialism.
Nuclear deal: Senate chose savings, jobs, future | ajc.com – Patrick Moore
Georgia, like other states in the Southeast, remains in growth mode despite the recession. Over the past decade, the state's population has swelled by more than 1.7 million, and it is projected to grow by another 1.2 million people over the coming decade. That means greater demand for energy. My nearly 40 years as an environmentalist have shown me that finding cost-effective and environmentally responsible energy sources is challenging. The demand for electricity to meet the needs of our growing population and to power our increasingly digital and connected economy continues to rise. At the same time, high demand for commodities such as steel and cement is driving up costs for building our electric infrastructure. To meet this challenge, Georgia needs to explore all energy alternatives — especially carbon-free nuclear power.
COMMENTARY: Nuclear Breakdown : Doing the Numbers in Honor of an Atomic Anniversary (By Jessica A. Knoblauch)

March of 2009 marks the 30th anniversary of the accident at the Three Mile Island nuclear power plant, which reduced support for the industry to an atomic level until now. The Nuclear Regulatory Commission says that 21 companies are applying to build 34 new power plants in the U.S. Here's a look back at nuclear's radioactive history.
1969. Year the oldest nuclear plant operating in the US, located in Oyster Creek, NJ, was issued its license.
1973. The last year a license was issued for the construction of a new nuclear plant in the U.S.
The Top Nuclear Stories is published twice weekly. It is a produced
using a combination of social bookmarking and programming.
You can view or join the public group and add your own stories
by going here -> http://groups.diigo.com/groups/nukenews