After last week, this news cycle is a quite a bit slower, but only slightly. If you want a quick review of the major stories skip my own thoughts here at your own peril.. 🙂
Having played around with doing video for a couple of days and then doing some specials on France and Japan, I will probably stick with the printed word as these experimental presentations represent far more sophisticated resources.  The idea of taking a snapshot of the major developments of a particular issue is something I can do quite well… Sadly, its something I could use some help with but don't see coming…  I'm thinking of doing similar projects on Canada, UK, Africa and Russia.  Figuring out how to do it within the US is a whole different problem due to the sheer volume of content however.
The movement here in the US is sadly lacking any kind of real presence on Youtube or other online video community (Please correct me if I'm wrong) We will certainly be seeing an increasing use of this medium by big players as can be seen here in part one and two of a really twisted pro-nuclear push by Al Jazeerah in England. My own forray into the field showed that with current technology and a few moderate resources, we could be posting our own video presentations quickly and if given some kind of organized support quickly become an important way to get not only our points across but help deal with alert situations like the recent $50 billion subsidy issue. Just about any inexpensive video editing suite can turn out Youtube ready pieces.  Here is an example of a Rainforest Action Network piece they did on nuclear.  Probably took them an hour or so to do.  What could a group with some creative juices do?
On with the news.  Of interest this for strategists is EPRI's strategy piece on how the industry wants to push the nuclear agenda.  Its quite clear at this point that the whole GNEP agenda with GEN IV is going to grow over time unless some of our physcists come up with a silver bullet. There was a great article on  sticker shock in Florida. Then there was an important story from UNEP that nuclear isn't green!
Its now official Chu is keeping the Yucca Mt license open, but the industry has been put on notice and has asked Obama to set up a blue ribbon commission to investigate how to deal with the spent fuel issue.  The battle over Yucca isn't over yet.
Last week's DOL release on EEOICPA section E coverage has gotten a bit of coverage.  It is very clear that DOL is attempting to put on a face for the new admin, the question is, will the new admin adopt that face.  As Clinton's behavior in Korea shows as well as the Yucca Mt. response, we aren't seeing much in the way of policy shifts. In fact Clinton's vicious attack on North Korea couldn't have been more inappropriate, and will likely set badly hurt negotiations unless she has some kind of China card up her sleave.
USEC thanks to the supreme court is now repricing HEU from Russia and we are watching as Energy Solutions in Utah is attempting to bribe the entire state into sharing billions of dollars if they are allowed to import nuclear waste from the rest of the world (it will be incinerated at Oak Ridge first).
Last, but not least, we are seeing a rather early but critical role out of materials around the 30th anniversary of Three Mile Island by the industry.  Damn I miss David Brower.
---
Top Nuclear Stories Index
---
Nuclear Reactor News
Oyster Creek skirmish continues | Asbury Park Press
The debate between six environmental groups opposed to the relicensing of the Oyster Creek nuclear plant and the Nuclear Regulatory Commission continued Thursday with further responses to the idea of delaying the power plant's license renewal process.
The NRC is opposing both a petition to require further deliberation and a motion to further postpone the license renewal of the Forked River-based power plant by the coalition of environmental groups, according to the coalition's attorney, Richard Webster, who is also the legal director of the Eastern Environmental Law Center.
On Feb. 12, the NRC issued a response on the coalition's motion to reopen the record and to postpone final disposition of the licensing decision.
Nuclear power knocked out of renewable-energy bill – Salt Lake Tribune
A measure aimed at bolstering the state's production of renewable energy cleared the Legislature on Thursday after twice staving off attempts by conservative lawmakers to include nuclear power as a renewable resource.
"It's amazing to me the same crowd that says the world is coming to an end due to [carbon-dioxide] emissions is the same group that is running away from the one source of energy with zero emissions," Rep. Brad Daw, R-Orem, said during debate Wednesday.
The House, however, rejected Daw's amendment on a voice vote. A similar effort failed in the Senate.
Resistance Over Nuclear Power Begins Meltdown (from The Herald )
Kris Van Dijck is mayor of Dessel, a small municipality of some 9000 citizens in northern Belgium. He is also a member of the Flemish parliament. We met in Edinburgh on Monday morning, when Mr Van Dijck joined a panel session I was chairing at an international conference for those who communicate the nuclear industry's message around the world. Dessel has been home to various nuclear activities since 1952. Seven companies from the sector are currently active there, from headquarters to plants processing and storing low-level nuclear waste. It all adds up to 1830 jobs, 70% of them filled by local people. The people, observes their mayor, are fully informed about what the industry is doing locally and have the power to call a halt to anything that causes undue concern.
Russia could spend $7 bln on Turkish nuclear plants | Reuters
Russia's energy minister said on Thursday that a state-backed consortium could spend up to $7 billion on a project to build four nuclear reactors in Turkey, whose total cost is $18-20 billion.
Speaking on the sidelines of an energy conference, Minister Sergie Shmatko said a consortium led by state nuclear engineering firm Atomstroyexport and electricity trader Inter RAO (IRAO.MM) have submitted a letter of intent to participate in the Turkish government tender.
The consortium is also to include a Turkish minority partner that Shmatko identified as Chinar Group.
US FERC approves EDF purchase of Constellation nuclear stake
The US Federal Energy Regulatory Commission authorized Thursday EDF Development's $4.5-billion purchase of an almost-50% stake in Constellation Energy group's nuclear generation and operations business. At the same time, the commission approved an agreement that gives Constellation the option to sell its interests in non-nuclear plants and other assets to EDF, if the companies agree on any such deals. The agreement specifies that any such deals would total up to $2 billion.
EPRI-INL Report Outlines Nuclear Energy Strategy
A new report co-authored by the Electric Power Research Institute and the Idaho National Laboratory details how nuclear energy research, development, demonstration and deployment can help reduce U.S. carbon emissions and bolster energy security.
The report, A Strategy for Nuclear Energy Research and Development, outlines the research necessary to create options for the deployment of nuclear energy in the decades ahead. The report also examines nuclear energy's relevance to nonproliferation and the need for the United States to maintain international leadership in developing nuclear energy issues that must be addressed for nuclear energy to have a prominent role in meeting the nation's future energy needs. Because of the scale, cost, and time horizons involved, sustaining and increasing nuclear energy's share will require a coordinated research effort combining the efforts of industry and government, supported by innovation from the research community.
DAILY NATION – Unep conference: Nuclear energy not green, say NGOs
A group of foreign non-governmental organisations on Wednesday caused a stir at the Unep headquarters when their representatives protested at the inclusion of nuclear power as green energy.
They urged delegates attending the ongoing Global Environment Ministers' Conference in Gigiri, Nairobi, to keep nuclear power out of the Clean Development Mechanism. The NGOs said that this form of energy should not be allowed because it had severe health effects.
DEP: Thorough inspection of reactor drywell needed |Asbury Park Press
The coating on a corroded radiation barrier at the Oyster Creek nuclear power plant in Lacey should be fully inspected for failures during a fall 2010 refueling outage, according to a state official.
Advertisement
"It remains in the best interests of the residents of New Jersey that a robust and effective drywell inspection and water intrusion prevention program is implemented and maintained at Oyster Creek," according to a Feb. 6 letter from Jill Lipoti of the state Department of Environmental Protection to an Exelon Generation staffer.
The corroded steel drywell envelopes Oyster Creek's nuclear reactor vessel. It is designed to prevent a radioactive release during an accident, protecting the public, and has an epoxy coating.
EPR – The first-built generation III+ reactor

The EPR is a large advanced Pressurized Water Reactor (PWR) offered by AREVA to satisfy electricity companies'needs for a new generation of nuclear power plants worldwide even more competitive and safer while contributing to sustainable development.
The EPR is the only Generation III+ reactor being built in Finland and France and the construction will soon start in China for two units. This construction experience will allow future other customers an improved feedback, in particular regarding construction time.
Natural Hazards to the Bataan Nuclear Power Plant | Alternat1ve.com – One Alternative Energy Blog
Prof. Kelvin Rodolfo of the Univ of Illinois' Department of Earth and University of the Philippines published part 1 of his article on the volcanic and earthquake hazards facing the Bataan Nuclear Power Plant (BNPP).
The BNPP is in the middle of a controversy between Cong. Cojuangco's Bill to revive the plant and those who oppose it's revival. Opposition to the bill is mounting with the most noise coming from activist group GreenPeace and the powerful Catholic Church
Prof Rodolfo's article shows that in the rush to build the powerplant, in order to address the serious energy crisis of 1973, assessment of the geologic hazards inherent in the site were not properly conducted. A study of that proportion would have also entailed a considerable amount of time to complete. It was found out that the BNPP, which is situated in Morong Bataan, sits right on top of a volcanic area. Early on the design phase, alarms raised as to the region having high probabilities of earthquakes occurring due to the volcanic presence were promptly ignored.
---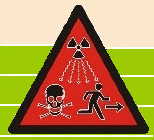 Nuclear Health and Safety News
Caribbean Net News: Carcinogens found in marine life in island of Vieques in Puerto Rico
VIEQUES, Puerto Rico: After gathering samples from an underwater nuclear bomb target  the USS Killen — since 1999 in the small island of Vieques in Puerto Rico, University of Georgia Ecologist James Porter thought he would find evidence of radioactive material but instead discovered that unexploded munitions in the waters around the island are leaking cancer causing matter.
These carcinogenic materials are absorbed by marine life and could very well be transferred to humans when they eat seafood, fished in the area.
In addition, data revealed that the closer corals and marine life were to unexploded bombs from the World War II vessel and the surrounding target range, the higher the rates of carcinogenic materials.
Nuclear Engineering International: News UK operator fined £400,000 for 14-year leak
Magnox has been fined £250,000 and ordered to pay £150,000 in costs for over 14 years of radioactive leaks at the former Bradwell nuclear power station in Southminister, Essex.
Judge Peter Fenn passed the sentence at Chelmsford Crown Court, 11 days after Magnox Electric Ltd (formerly Nuclear Electric Plc) was found guilty by jury of three offences of failing to carry out any inspections of a holding tank that had been leaking liquid radioactive waste since 1990.
The company was also sentenced for two offences to which it had earlier pleaded guilty. The offences were failing to maintain plant, namely, a sump – a type of holding tank – in the decontamination bay at the site during two periods between January 1993 and 4 February 2004, when the leak was discovered.
The present and future of nuclear safety / ISN
The upcoming anniversaries of the two worst nuclear accidents in history present an opportune time to examine the state of nuclear safety, writes Jason Vaughn for Diplomatic Courier.
On 28 March 1979, the worst ever accident at an American nuclear power station took place at Three Mile Island in Pennsylvania. This coming 28 March will be the 30th anniversary of that event, when a partial meltdown of a reactor there resulted in a "very small off-site release of radioactivity, according to the US Nuclear Regulatory Commission. Further, according to the USNRC, there were no casualties, either injurious or fatal, from that event. As life on earth is exposed to a relative amount of radiation throughout time regardless, reports generally show that exposure of radiation to humans never rose above minor acceptable levels.
Closing Indian Point a public-health issue | The Journal NewsGreg Clary rightly asserts that "it's time for the anti-nuclear people to put their resources into figuring out real alternatives to nuclear power." ("Getting to the truth on Indian Point," Friday Earth Watch column). Yes, merely pointing out the problem is not enough. We should proceed with a plan of safe alternative energy, conservation, and more efficient use of electricity with no further delay.
But waiting for the solution means more unneeded suffering. My presentation of new data on thyroid cancer, obtained from the U.S. Centers for Disease Control and Prevention (http://statecancerprofiles.cancer.gov/) at the Nuclear Regulatory Commission hearing last week in Cortlandt Manor is just the latest in a series of findings that cancer rates near Indian Point are unusually high. Thyroid cancer rates in Orange, Putnam, Rockland, and Westchester counties are among the highest in the U.S., according to the CDC.
High radiation levels on shipment prompt changes by Xcel Energy
Xcel Energy is changing its procedures and its employee training to avoid a repeat of an October incident in which a piece of equipment shipped from Minnesota to Pennsylvania was found to have radiation levels above federal limits, Scott Northard, the plant manager for Xcel's Prairie Island nuclear station, said Wednesday. In a February 10 letter and accompanying inspection report released Tuesday, the US Nuclear Regulatory Commission issued a preliminary "yellow" finding to Xcel for the incident. Yellow, the second-highest of the four levels in NRC's scale, indicates "substantial safety significance."
Whitehaven News | Radioactive alert
THREE Sellafield workers may have received abnormal exposure to radiation after an incident in the Magnox reprocessing plant.
They were dismantling a containment tent in one of the Magnox controlled areas where other workers had been carrying out an operation.
Alarms went off to warn that some radiation had escaped into the air.
Sellafield Ltd say the three affected workers have been able to return to normal duties in the active area following tests.
The geological hazards of the Bataan Nuclear Power Plant | The Philippine Star
The Bataan Nuclear Power Plant (BNPP) that President Ferdinand Marcos had built on Napot Point at the seacoast in the Bataan town of Morong has an unacceptably high risk of serious damage from earthquakes, volcanism, or both, should it be activated in accordance with a bill currently being considered by the House of Representatives.
Marcos decided to build the BNPP in 1973, to address the first serious energy crisis that happened that same year. This rushed timing clearly indicates that the natural hazards of the site could not have been assessed properly. Such a study would have taken at least several years.
Radioactive water still leaking from Yankee pipe |Burlington Free Press
Engineers at the Vermont Yankee nuclear power plant are still trying to stop a pipe from leaking slightly radioactive water.
Vermont Yankee spokesman Rob Williams says there have been several attempts to fix the gasket in the 4-inch pipe in the reactor's clean-out system, but all have failed.
The company announced last month that the leak had been discovered. At one point, it leaked about 3,600 gallons of water a day. The water isn't released into the environment.
Williams says engineers will attempt this week to reinstall a sealant.

The Associated Press: Rules say new reactors must withstand plane strike
The Nuclear Regulatory Commission on Tuesday required makers of new nuclear power plants to design the reactors so they can withstand the impact from a commercial jetliner.
The commission's approval of the regulation concludes more than two years of deliberations over the potential threat of a large aircraft crashing into a nuclear power plant, an issue that gained attention after the Sept. 11 terrorist attacks.
The rule approved by the NRC in a 4-0 vote requires that the design of new reactors ensures that if an aircraft crashed into the plant, its rector containment would remain intact, cooling systems would continue to operate and spent fuel pools would be protected.
Michigan Messenger » Cancer questions grow around Fermi nuclear plant
The cancer rate among people under the age of 25 in Monroe County rose at more than three times the rate of the rest of the state between 1996 and 2005, according to a report generated by the Michigan Department of Community Health (MDCH). Between 1996 and 2000, the average rate of cancer cases for this group was 18.5 cases per 100,000 people; between 2001 and 2005, the rate grew to 24.3 per 100,000. Between 1996 and 2000 the statewide rate of cancer for this group was 20.2 per 100,000; between 2001 and 2005, the rate was 21.9.
Monroe is home to DTE Energy's Fermi II nuclear power plant, which became fully operational in 1988. While industry and government experts dismiss the possibility that local cancer rates are related to the nuclear plant, critics of the plant and nuclear power say more study is needed.
Hanford News: Ill nuclear worker program difficult to understand
The federal government should take steps to make a program for ill nuclear workers easier to understand and to contact more workers or their survivors who might be eligible for compensation, said an annual report to Congress.
A large percentage of the people who contact the Office of the Ombudsman for Part E of the Energy Employees Occupational Illness Compensation Program "simply want assistance processing their claim," said the office in its recently released report on 2008.
Others have complaints about the limits placed on benefits to survivors if the worker has died, their treatment by the office that administers the program or about diseases they believe have been incorrectly excluded from the program.
Part E of the program offers workers at Hanford and other nuclear sites up to $250,000 for wage loss and impairment caused by exposure to toxic substances, which could include radiation, chemicals, solvents, acids and metals.
Wind vs. Nuclear Power: Which Is Safer?
Nuclear power is portrayed by the major media and by environmental activists as dangerous and perhaps even sinister. Wind power, on the other hand, is considered benign. But the track records of nuclear power and wind power present a different picture.
Nuclear power has been been used to produce electricity for more than four decades, beginning with the Shippingport nuclear power plant in 1957. Today there are 104 nuclear power plants in the United States generating some 60 billion kilowatt hours per year of electricity. There have been no deaths from radiation in more than 40 years of American nuclear plant operations. Even considering the "catastrophe" at Three Mile Island, there has not been a single case of injury to any member of the public. (There were fatalities at the Russian Chernobyl plant, but that plant was radically different from an American nuclear power plant. It did not even have a containment structured around the nuclear reactor.)
Shipment's radioactivity was too high | Republican Eagle | Red Wing, Minnesota
A radioactive piece of equipment passed muster when it left Prairie Island nuclear plant, but the package exceeded safe radiation shipping levels by eight times when it reached Pennsylvania.
Plant Vice President Mike Wadley called it a serious and rare event.
The Nuclear Regulation Commission officials notified him by mail last week that they have issued a preliminary "yellow" finding in the matter. Yellow is the third highest of four safety risk rankings.
The NRC defines a yellow as an incident of substantial safety significance that will require additional inspections.
NIOSH Program Area – Office of Compensation Analysis and Support (OCAS) – List of Work Sites
Below are specific work sites for which OCAS has developed information. The information for the work sites listed below can include: technical documents (site profiles, technical basis documents, technical information bulletins), worker outreach information and final minutes, Special Exposure Cohort information, and public comments.
TheStar.com | Wal-Mart's glow-in-the-dark mystery
It began in late 2007 as a routine audit. Retail giant Wal-Mart noticed that some exit signs at the company's stores and warehouses had gone missing.
As the audit spread across Wal-Mart's U.S. operations, the mystery thickened. Stores from Arkansas to Washington began reporting missing signs. They numbered in the hundreds at first, then the thousands. Last month Wal-Mart disclosed that about 15,800 of its exit signs – a stunning 20 per cent of its total inventory – are lost, missing, or otherwise unaccounted for at 4,500 facilities in the United States and Puerto Rico.
Poor housekeeping, certainly, but what's the big deal?
In a word: radiation.
The Connexion – TV show reveals radioactive risk
FEARS that radioactive material taken from France's old uranium mines has been used in construction have been raised by a TV documentary.\n\nAccording to investigators for the programme Pièces à Conviction (Incriminating evidence), there are many sites where radioactive material is a potential health risk including schools, playgrounds, buildings and car parks.
Very little uranium is now mined in Europe, but France carried out mining from 1945 – 2001 at 210 sites which have now been revealed by IRSN, the Institute of Radioprotection and Nuclear Safety on its website – click here.
Germany investigates radioactive steel exported by India : Europe World
Berlin – Germany is investigating 150 tons of steel items imported from India which were contaminated with radioactivity, the news magazine Der Spiegel said in an report to appear in its Monday issue. It said the most serious case was 5 tons of stainless steel wool which had to be disposed of by a nuclear-waste company, GNS.
The contamination was thought to be the result of the radioactive isotope cobalt 60, which is used in nuclear medicine, being inadvertently mixed with steel scrap and being melted down at three Indian steel works.
Anyone near the container of steel wool, which had been intercepted in August last year in the German port of Hamburg, would have received one millisievert of radiation in 24 hours.
Spiegel said German regulations treated more that one millisievert in an entire year as unsafe.
---
NRC News
NRC Effluent Database for Nuclear Power Plants – Main Menu
This database is currently being developed by the U.S. Nuclear Regulatory Commission's (NRC) Office of Nuclear Regulatory Research to track annual aqueous and atmospheric effluent release data and offsite doses calculated for each nuclear power plant in the United States.
Effluent release data and calculated doses to individuals offsite are submitted annually to the NRC in accordance with requirements outlined in 10 CFR 50.36(a)(2). Further discussion of these reports can be found in Regulatory Guide 1.21, which can be accessed through the NRC's website.
Effluent and dose data are entered directly from the annual reports submitted by each licensee. Questions related to a specific plant should be directed to the NRC Project Manager for that particular plant. General questions about the database should be directed to the Office of Public Affairs.
NRC: – NRC Approves Rule Incorporating EPA Standards for Yucca Mountain Repository
The Nuclear Regulatory Commission has approved a final rule incorporating the Environmental Protection Agency's radiation protection standards for the proposed high-level waste repository at Yucca Mountain, Nev., for the period beyond 10,000 years and up to 1 million years.
The rule, to be published soon in the Federal Register, makes NRC's regulations for the repository in 10 CFR Part 63 consistent with the EPA's revised standards, as required by law. The EPA's final standard was issued Sept. 30, 2008. The EPA's revised standards and the NRC's rulemaking were required by the July 9, 2004, ruling of the U.S. Court of Appeals for the D.C. Circuit, which overturned EPA's earlier standard that limited the compliance period to 10,000 years.
EPA published its proposed revisions Aug. 22, 2005, and NRC published a proposed rule adopting EPA's revisions and requesting public comment on Sept. 8, 2005. The Federal Register notice with NRC's final rule includes the NRC staff's responses to public comments on the proposed rule, as well as a regulatory analysis of the final rule.
The final rule retains EPA's standard dose limit for individuals of 15 millirem for the first 10,000 years after disposal and adopts EPA's 100 millirem dose limit for the period after 10,000 years and up to 1 million years. It will be posted on the NRC Web site here: http://www.nrc.gov/reading-rm/doc-collections/fedreg/notices/. The rule will become effective 30 days following publication.
FR: NRC: South Texas 3 & 4 opportunity to intervene in COL
South Texas Project Nuclear Operating Company Application for the South Texas Project Units 3 and 4; Notice of Order, Hearing, and Opportunity To Petition for Leave To Intervene
NRC: News Release – 2009-033 – MEDIA ADVISORY – 30th Anniversary of Three Mile Island Nuclear Plant Accident Resources for Reporters
How to put this lightly. If this isn't a blatant PR piece for the nuclear industry I don't know what is.
NRC: – NRC Authorizes Reinstatement of Construction Permits for Bellefonte Nuclear Reactors 1 and 2
The Nuclear Regulatory Commission has authorized the reinstatement of the construction permits for Tennessee Valley Authority's (TVA's) unfinished Unit 1 and 2 reactors at the Bellefonte site near Scottsboro, Ala.
In 2006, having decided not to complete construction of the reactors, TVA requested that NRC withdraw the construction permits for the two Bellefonte units. However, in August 2008 TVA, citing changing power-generating economics, stated that completing the Bellefonte reactors may now be viable and requested that the NRC reinstate the permits. If the Bellefonte construction permits had remained in place, they would not have expired until 2011 and 2014, respectively.
TVA also requested that the permits be reinstated with the reactors classified in the deferred status a category indicating a plant's structures, equipment and records have been well maintained in a mothballed condition. The Commission denied that portion of the request. The Commission Policy Statement on Deferred Plants is clear and demanding with respect to the condition of the facilities and the quality of plant records. The Bellefonte reactors simply do not meet that threshold right now, said NRC Chairman Dale Klein.
---
Nuclear Fuel Cycle News
French nuclear firm target processing site – Sunday Sun
ANTI-NUCLEAR campaigners fear that a second controversial reprocessing plant could be built at Sellafield.
Government chiefs have admitted that the controversial MOX reprocessing plant at the Cumbria site has been a disappointment with it failing to achieve anywhere near its initial targets. It is now likely to be closed down despite being open for only a decade and costing the British taxpayer an estimated £472m.
The Mixed Oxide (MOX) plant was designed to produce new fuel from recycled plutonium and uranium. Initially it had been hoped it would reprocess 120 tonnes of fuel each year but in the last five years has only managed to produce an average of 2.6 tonnes per year. The Nuclear Decommissioning Authority has confirmed the future of the plant is currently under review.
USEC, Tenex to amend pricing methodology in US-Russia HEU pact
USEC and Techsnabexport, or Tenex, have agreed to amend the pricing methodology used for the final years of the US-Russia high-enriched uranium agreement, USEC said in a February 20 filing with the US Securities and Exchange Commission. USEC estimated that under the new methodology, the total amount Russia receives under the 20-year contract, which expires at the end of 2013, "will substantially exceed $8 billion." In a filing a year ago, USEC said the contract allows adjustments to be made after 2007 to ensure that Tenex "receives at least approximately $7.6 billion." USEC also said, "We do not expect that any adjustments will be required." The contract covers the so-called SWU component of the low-enriched uranium produced from the downblending of HEU from Russian nuclear weapons. The amendment applies to deliveries in the years 2010-2013. The amendment must be approved by the US and Russian governments, USEC said. USEC and Tenex are their governments' executive agents for the HEU agreement.
ITAR-TASS: Romania, Russia sign spent n-fuel disposal agreement
Romania and Russia earlier this week signed an inter-governmental agreement on the removal of spent nuclear fuel from the research reactor at Turnu-Magurele, in the south of the country. Russia pledged to repatriate the nuclear fuel, supplied to Romania back in 1957, for temporary technological storage, subsequent processing and ultimate disposal.
The director of the national committee for the control of nuclear activity, Borbala Vaida, signed the agreement for Romania, and the general director of the atomic energy agency Rosatom, Sergei Kiriyenko, for Russia.
The contract was concluded within the framework of the Russian-US agreement of 2004 on the repatriation of highly-enriched nuclear wastes and their subsequent processing. The project's value is estimated at 4.5 million dollars, which is to be disbursed by the US Department of State. Romania will pay about 700,000 dollars for keeping processed nuclear fuel in Russia. The contract concerns about 200 kilograms of highly enriched (36 percent) nuclear fuel, which may pose a threat, if seized by terrorists. This amount is enough to make a nuclear explosive device.
The experimental nuclear reactor in Romania, loaded with Russian fuel, was shut down in 2002, and in 2003 Russia removed part of the waste. The operation will be completed in 2009.
Gallup Independent – Discharge permit sought for Mount Taylor Mine

A groundwater discharge permit is being sought for Mount Taylor Uranium Mine and Mill owned by Rio Grande Resources, according to the New Mexico Environment Department.
Gerald Schoeppner of NMED's Groundwater Quality Bureau said Wednesday that the company has an existing discharge plan for its mine that it's trying to renew, but that's one of the pieces of the puzzle that's missing how they're planning to treat their mine water for the dewatering to meet standards.
AFP: Iran slowing uranium enrichment: IAEA
Iran is continuing to enrich uranium, a process potentially used to make an atom bomb, but has slowed down the expansion of its enrichment activities, the UN's atomic watchdog said Thursday.
"Contrary to the decisions of the (United Nations) Security Council, Iran has not suspended its enrichment related activities," the International Atomic Energy Agency wrote in its latest report on Tehran's contested nuclear drive.
Enriched uranium is used to make both nuclear fuel and the fissile material for an atom bomb.
But a senior official close to the agency said that Iran's expansion of its enrichment plant in Natanz had slowed "considerably."

BBC NEWS | UK | Scotland: 'Worm' probes radioactive pipes

A device described by its operators as a hi-tech worm has been used to probe the condition of a pipeline once used to discharge radioactive effluent.
The £100,000 pipe crawler has beamed back images from inside the system at the Dounreay plant in Caithness.
The underground pipeline to the sea was in use from 1957 to 1992.
Mitsubishi to spin off nuclear fuel ops on April 1 | Reuters
Mitsubishi Heavy Industries Ltd said it would spin off its nuclear fuel business on April 1 to form an integrated fuel design, production and service company together with France's Areva ) and two other Mitsubishi group companies.
Mitsubishi Heavy announced details of the move in December but it did not set a date.
Obama Nominee's Past Includes Botched Privatization of Uranium Company By Ken Silverstein (Harper's Magazine)
Chris Hayes had a nice piece not long ago about President Obama's nomination of Gary Gensler to head the Commodity Futures Trading Commission (CFTC). A long-time employee of Goldman Sachs, Gensler served at the Treasury Department as an assistant secretary during the Clinton years. While there, he shared the prevailing deregulatory ethos on derivatives along with Robert Rubin, Larry Summers and Alan Greenspan (not to mention Phil Gramm), Hayes wrote. "On the biggest issue of commodity futures regulation in the past decade, he was a star player on the team that got it exactly wrong.
The New York Times editorial board found Obama's nomination of Gensler troubling. Iowa Senator Tom Harkin, who chairs the Agriculture Committee, which has jurisdiction over Gensler's nomination, released a statement saying that he is concerned about the deregulatory orientation in this nominee's past. And fellow committee member Bernie Sanders issued this terse statement: It is imperative that we not continue the same mistaken policies that got us into this mess in the first place. I have real concerns.
Uranium inquiry arrives in Ottawa
When Gloria Morrison and her husband, Frank, found stakes on their North Frontenac property 18 months ago, they were stunned.
The stakes had been placed there by Frontenac Ventures Corporation a company exploring for uranium, with the intention of establishing an eventual mine at a site near Clarendon Station.
According to Mrs. Morrison, the company believed the area could prove to be among the best Uranium deposits in Canada.
Frontenac Ventures had purchased the mineral rights to 5,000 hectares of land  including the ground beneath the couple's property  and they were moving ahead with plans.
The Zimbabwean – Zambia: State to issue 2 uranium licences
THE Government is now ready to issue uranium mining licences to two of the four investors who applied for them under the new legislation, Mines and Minerals Development Deputy Minister Boniface Nkhata has said. According to online mining news publication Miningmx.com, Mr Nkhata said at the ongoing Mining Indaba conference in Cape Town that the two licences would be granted before the end of the current quarter.
---
Nuclear Waste News
Secret nuclear waste in Sydney – The Canberra Times
THE public has the right to know full details of a secret shipment of nuclear waste due to be trucked through Sydney streets in the next four months, the Greens say.
Five years' worth of spent nuclear fuel rods from the Lucas Heights nuclear reactor will be transported to the US by the middle of the year, the Australian Nuclear Science and Technology Organisation says.
But the organisation refuses to reveal the date or route of the operation, except that it will take place in the "Sydney/ Illawarra region".
"The shipment will be conducted under strict international and national security and safety standards," a spokeman said.

Once flatlining, now on life support – Las Vegas Sun

The Obama administration remains steadfastly opposed to the Yucca Mountain project, but new Energy Secretary Steven Chu is leaving the door ajar for the government to continue seeking a license needed to open the nuclear waste dump site.
In remarks to the Las Vegas Sun on Thursday, Chu declined to say he was pulling the license application pending before the Nuclear Regulatory Commission. Critics of Yucca want the application killed because they fear that if it is approved, a future presidential administration could open the dump fairly quickly  avoiding a new, years-long application process.
Times & Star | Cumbria not suitable for underground nuclear storage
I AM concerned to read that both Allerdale and Copeland councils have expressed an interest in hosting an underground repository for the storage of radioactive material in West Cumbria, which is clearly just based on our Government's cash-for-community projects bribe.THE selfish attitude of Val Wiggin is breathtaking (letters, January 30). Many people cannot afford to buy a car, let alone run one.I NEVER fail to be surprised at the efforts ex-television stars employ trying to get the people involved with purchase of death and funeral benefits. OVER 12 months ago I created a petition on the No.10 e-petitions website for the A66 to be upgraded to dual carriageway from Chapel Brow to the M6 at Penrith.
Matheson, guv blast foreign nuke waste profit-splitting scheme – Salt Lake Tribune
The idea of using foreign radioactive waste to plug Utah's gaping budget hole may seem enticing to lawmakers, but Utah's governor and a congressman attacked the prospect Tuesday as an indecent proposal.
U.S. Rep. Jim Matheson, D-Utah, called the idea "appalling" and said the EnergySolutions Inc. proposal only underscores the need for his national legislation to ban waste imports from foreign nations.
"I am outraged," he said in a statement, "that Utah legislators would even consider allowing our state to become the universal dumping ground for the world's nuclear garbage, and I know most Utahns share my anger."
Deseret News | EnergySolutions chief details proposed revenue sharing plan
EnergySolutions could rake in $1.5 billion over a decade with Utah getting half if it is allowed to accept low-level radioactive waste from foreign countries at its Clive storage facility.
Speaking to the Deseret News editorial board, Steve Creamer, chief executive officer of the Salt Lake-based company, said that his company would share equally all net revenues made through its contracts with foreign nations to manage and store low-level waste in Utah.
He said the proposed plan would use 5 percent of the site's overall capacity or about 7.5 million cubic feet for storage of foreign waste. The activities could potentially generate from $750 million to $1.5 billion money that the company and state would split "that could come into the state to do some pretty special things," Creamer said.
ReviewJournal – Chu: Keep Yucca license on track — for now
Energy Secretary Steven Chu told a group of state officials this morning he favors moving forward toward licensing a nuclear waste repository in Nevada, although whether it would ever be built is another thing altogether, according to officials familiar with the meeting.
Nuclear waste was one of the topics on the agenda when Chu met with 12 to 15 state public service leaders attending an annual conference of the National Association of Regulatory Utility Commissioners.
Regarding the Yucca Mountain Project, it sounds like what he said was positive in that (DOE) wants the process to continue. It made our guys happy, said Rob Thormeyer, the association's communications director.
But according to several people who were in the 20-minute session, Chu stressed that President Obama doesn't want the Yucca repository, and I work for the president.
Firm faces sentence over nuclear waste leak – Fenland Today
A firm which ran a nuclear power station is to be sentenced after being convicted of allowing radioactive waste to seep from a decontamination unit for 14 years in Essex.
Waste leaked into the ground from a sump at Bradwell nuclear power station near Maldon between 1990 and 2004, Chelmsford Crown Court heard.

NRC adopts 1 million year rule for Yucca Mountain | Reuters
The U.S. Nuclear Regulatory Commission has approved a rule for allowable radiation levels at the proposed nuclear waste site at Yucca Mountain in Nevada for up to 1 million years, the NRC announced on Tuesday.
The NRC is now accepting the radiation standards from Yucca Mountain as determined by the U.S. Environmental Protection Agency.
The NRC kept the EPA's rule of limiting the dose of radiation to 15 millirem for the first 10,000 years after disposal. Now, the NRC has adopted the EPA's limit of 100 millirem from 10,001 years to 1 million years.
Cumberland News | Anti-nuclear group urges people to be afraid of Drigg 'secrets'
An anti-nuclear group has warned west Cumbrians: Be afraid, very afraid after bosses at the Drigg waste dump admitted they don't know what's buried there.
Management at the Low Level Waste Repository (LLWR), near Sellafield, have placed newspaper adverts appealing for ex-employees who worked at the site in 1960s, 70s and 80s to come forward.
The aim is to build up a picture of what was stored there and how it was buried. Drigg bosses say the vast majority of material is accounted for.
ReviewJournal – Nuclear industry calls for Yucca Mountain fallback
The government affairs arm of the nuclear industry today called for President Barack Obama to convene a blue ribbon nuclear waste commission, a move that could be a first step toward forming alternatives to burying radioactive power plant fuel at Yucca Mountain.
With the future uncertain for the Nevada project, the Nuclear Energy Institute is endorsing a fresh look at nuclear fuel management, an NEI official told an audience of state utility regulators. Under the proposal, the Department of Energy would be allowed to continue pursuing a license to build the Yucca repository while the study was being conducted over a 12- to 24-month period.
---
Nuclear Policy News
Nuclear plant cost bill OK'd | ajc.com
A House of Representatives subcommittee has given preliminary approval to a bill allowing Georgia Power to charge customers in advance for the cost of future construction of a nuclear power plant.
The House Energy, Utilities and Telecommunications panel approved the bill (SB 31) in a voice vote.
The bill, one of the more controversial pieces of legislation this session, now moves to the full committee, which will take it up on Monday. The subcommittee heard more than 3 hours of testimony over two days before sending the bill forward.
Florida: Rethinking Nuclear Power
When Progress Energy announced plans more than two years ago to build a nuclear plant in Levy County, the project met little resistance.
Electric bills were a lot lower, the utility's customer base was still growing and the Legislature had just passed a nuclear-friendly law to encourage construction.
Then it came: An economic recession led by a surge in housing foreclosures, a collapse of the banking industry and the loss of millions of jobs. For the first time in memory, Progress Energy began losing customers in Florida.
Last month, homeowners and businesses began receiving the tab for Progress Energy's nuclear plant. The consumer outrage has led lawmakers to call for changes. Suddenly, Florida's appetite for an expensive nuclear plant has diminished.
At least $4 billion of the $17 billion project is still slated to be collected from Progress Energy customers before the plant is even completed in 2017.
Energy bill leads state the wrong way | az star
HB 2623 defines nuclear power as a "renewable resource", defying common sense and hurting our real fledgling renewable industries. If this bill is passed, it will kill existing incentives to continue to develop renewable energy, especially solar energy, and lead Arizona down the wrong road.
The United States defines "renewable energy" as biomass, hydropower, geothermal, solar, wind, ocean thermal, wave action and tidal action. Not a single state defines nuclear power as "renewable" energy. Last year, an attempt in South Carolina to call nuclear "renewable" was defeated.
Doctor to speak on dangers of nuclear power – Brattleboro Reformer
A German pediatrician who has traveled the world informing the public of what he sees are the dangers of nuclear power will be in Brattleboro on Feb. 25 and in Bellows Falls on Feb. 26 as part of a statewide lecture tour.
Dr. Winfrid Eisenberg will discuss recent reports on the increased incidence of cancer in children living near nuclear installations and the health consequences of the Chernobyl nuclear accident.
Eisenberg — who speaks on the hazards of nuclear energy for children, nuclear disarmament and implications for human rights — has participated in many public forums raising the awareness of the risks associated with the use of nuclear energy.
EPRI Outlines Research Required to Deploy Future Nuclear Power in the U.S.: POWER Magazine
Nuclear energy research, development, demonstration, and deployment can help the U.S. reduce carbon emissions and bolster energy security, a new report coauthored by the Electric Power Research Institute (EPRI) and the Idaho National Laboratory has shown.
The report, A Strategy for Nuclear Energy Research and Development, outlines the research necessary to create options for the deployment of nuclear energy in the decades ahead. The report also examines nuclear energy's relevance to nonproliferation and the need for the U.S. to maintain international leadership in developing nuclear energy issues that must be addressed for nuclear energy to have a prominent role in meeting the nation's future energy needs.
High-level nuclear panel may call for industry 'code of conduct'
A high-level panel might try to craft a "code of conduct" for the nuclear industry as a way to limit proliferation risks that could accompany a major global expansion of nuclear power, the panel's co-chairman said Tuesday. Gareth Evans, who previously headed Australia's foreign and energy ministries, said that if the "nuclear renaissance" that many are predicting "does take off," the nuclear industry should "do its part" to minimize proliferation risks. Evans made the comments at the Carnegie Endowment for International Peace in Washington following several days of meetings that the International Commission on Nuclear Non-proliferation and Disarmament had with congressional leaders and officials with the Obama administration.

WRS | Nuclear debate heats up
In Switzerland, five nuclear plants produce about 40 per cent of the country's electricity. Hydropower accounts for most of the rest. Over the next ten years, the nuclear plants will start to reach the end of their operational life. That's led to heated debate over the country's future energy supply. Some say we should replace the existing power plants or build new ones. Others say the future lies in renewables or an increase in energy efficiency. And the government believes the medium to long term future lies somewhere in between. Vincent Landon reports.
Atomic energy is branded a busted flush' by Salmond – Press & Journal
A FRESH war of words broke out last night between Holyrood and Westminster over whether Scotland can survive without nuclear power.
First Minister Alex Salmond branded atomic energy a busted flush and hailed offshore wind turbines as the way forward.
The Morehead News – Senate approves nuclear energy bill
Kentucky Senate voted 29-6 Thursday to approve a bill that would use national standards for nuclear waste disposal instead of current state regulations.
The bill allows the Public Service Commission to approve a nuclear plant if there is a plan for waste storage.
Nuclear facilities are required to have a plan for permanent disposal but there is no such site.
Proposal to Repeal WV Nuclear Plant Ban
Some West Virginia lawmakers hope to add nuclear power to the state's energy portfolio.
A bipartisan group of senators has introduced legislation to repeal a partial 1996 ban on the building of nuclear power plants.
That state law sets several hurdles for such a plant. One requires that the country have a safe dumping site for radioactive waste that has operated for at least two years.
A national waste repository has been proposed for Yucca Mountain in Nevada but officials there oppose its construction. Both President Obama and his energy secretary, Steven Chu, have questioned some of its safety features and want other options explored.
Scotland won't be fooled by nuclear spin | SNP – Scottish National Party
Attempts by the nuclear lobby to end Scottish opposition to new nuclear power stations with spin and advertising have been criticised by SNP MSP Shirley-Anne Somerville.
Ms Somerville also condemned scottish Secretary Jim Murphy for joining the nuclear lobby's marketing men.
The conference is focussed on how to convince the public that nuclear technology is safe, it includes sessions such as "making the nuclear case – what advertising can teach us" and a session on how to convince voters on nuclear energy.
In their own opinion poll it shows that a majority of Scots remain unconvinced over nuclear power.
---
Nuclear Weapons News
Nuclear agenda draws scrutiny – The Boston Globe
President Obama is preparing to move ahead with the most ambitious arms-control agenda in decades, calling for dramatic cuts in US and Russian arsenals, a halt to the Bush administration's plan for a more advanced nuclear warhead, and the ratification of a global treaty banning underground nuclear tests.
Obama's agenda, posted on the White House website shortly after his inauguration and outlined by several top officials, also includes a worldwide ban on the production of nuclear weapons material – leading to what the administration calls "a world without nuclear weapons."
Bikini Atoll seeks world heritage status
Bikini Atoll, the site of the United States' largest hydrogen bomb test and the place that lends its name to the skimpy two-piece swimsuit, is seeking recognition as a world heritage site.
"Nuclear bomb tests at Bikini Atoll shaped the history of the people of Bikini, the history of the Marshall Islands and the history of the entire world," according to the Bikini proposal released here on Friday.
The 86-page document, to be presented to UNESCO's World Heritage program, has been drawn up by Bikini liaison official Jack Niedenthal and Australian-based consultant Nicole Baker.
A world heritage nomination involves a multi-level review and a decision is unlikely to be made before June next year, Baker said.
Documents shed light on 'atom spy' who triggered Cold War
It was arguably the clandestine Canadian encounter that launched the Cold War.
Just days after the first atomic weapon was dropped on Hiroshima on Aug. 6, 1945, a traitorous British scientist working in Canada met with a Russian agent in Montreal and handed him two samples of enriched uranium – precious specimens in the early days of a global arms race when Soviet scientists were rushing to match American firepower and construct their own A-bomb.
Pakistan Observer – Indo-US nuclear pact: Implications
The Indo-US civil nuclear cooperation allows the South Asian country access to US civil nuclear fuel and technology. The cooperation initiated by President Bush during his visit to New Delhi in July 2005 that formed its concrete shape on October 10, 2008. In the last these three years both New Delhi and Washington had to face some opposition at home as well as obligations by IAEA, Nuclear Supplies Group (NSG) and the congressional approval to overcome these obligations. Some laws were amended that posed a question for global non proliferation efforts. There are certain facts on which it became obvious that the Indo-US agreement undermined the non proliferation regime. The 1974-Indian Pokhran test was a result of diversion from civil facilities to military. India was the first country to convert illegally a civilian nuclear facility which was provided by the US for peaceful purposes.
The 1974 test was a challenge to the US non-proliferation policy. The US supplies for nuclear power plant were ceased immediately after that. Even Canada suspended work on Rajasthan Atomic Power Plant and left it half way. Officially the cooperation was stopped and President Jimmy Carter signed the Nuclear Non-Proliferation Act 1978 restricting nuclear trade with that states that did not agree to safeguards.
The Associated Press: Analysis: IAEA candidates a study in contrasts

Key member states plan in the coming weeks to elect a new leader of the U.N. agency charged with probing Iran's nuclear program, pressing Syria to reveal its atomic secrets and thwarting terrorists from getting the bomb.
The two men vying for the post of director general of the International Atomic Energy Agency are a study in contrasts. One, a low-key Japanese career diplomat, would be expected to depoliticize the agency. The other, a South African former anti-apartheid activist, promises a more hands-on approach to mediating nuclear crises.
The vote by the IAEA's 35-nation board will therefore have significant repercussions for how the agency deals with the nuclear weapons and safety challenges confronting the world.
Whether the winner is Japan's Yukiya Amano or South Africa's Abdul Samad Minty there is consensus that he will have large shoes to fill.
The Associated Press: British, French nuclear subs collide in Atlantic

Nuclear submarines from Britain and France collided deep in the Atlantic Ocean this month, authorities said Monday in the first acknowledgment of a highly unusual accident that one expert called the gravest in nearly a decade.
Officials said the low-speed crash did not damage the vessels' nuclear reactors or missiles or cause radiation to leak. But anti-nuclear groups said it was still a frightening reminder of the risks posed by submarines prowling the oceans powered by radioactive material and bristling with nuclear weapons.
The first public indication of a mishap came when France reported in a little-noticed Feb. 6 statement that one of its submarine had struck a submerged object  perhaps a shipping container. But confirmation of the accident only came after British media reported it.
Responding to a Nuclear Detonation, and Other Resources | Secrecy News
It is incumbent upon all levels of government, as well as public and private parties within the U.S., to prepare for a nuclear detonation in a U.S. city, according to a new U.S. government document. Planning Guidance for Response to a Nuclear Detonation (pdf) was drafted by an interagency team and published by the Homeland Security Council earlier this month (h/t Docuticker.com).
Security requirements for the protection of classified or controlled information held by the Department of Energy are set forth in a newly revised "Information Security Manual" (pdf), DoE Manual 470.4-4A, January 16, 2009.
---
Department of Energy News
Hanford spending could create 12,400 jobs – Tri-City Herald

Hiring at Hanford should begin soon thanks to $2 billion from the economic stimulus bill, and a plan to use cleaned up land for an energy park should help sustain jobs here, Tri-City leaders said during a Thursday visit by Sen. Maria Cantwell.
The Department of Energy plans to spend enough money from the economic stimulus bill to pay wages for more than 4,000 workers, Cantwell, D-Wash., said at the Richland Labor Temple. That will pump enough money into the Tri-City area economy to create 12,400 jobs in total, she said.
Hanford News: Radiation riddle remains even after scientist's lifetime research
A large tract of land not far from E. John Ainsworth's Pleasanton, Calif., home bears no evidence of the research on radiation health effects he led in the 1960s, at the height of the Cold War.
But it was there, at a military installation in Dublin, Calif., called Camp Parks, that sheep, burros, goats and pigs were placed inside a triple-fenced pasture. A machine then bathed them in dangerous gamma rays, which penetrated deep into tissue and damaged their cells.
Ainsworth's pioneering work in Dublin, and also in San Francisco, helped in the development of the handful of approved drugs for treating those exposed to the damaging rays. It also deepened understanding of radiation's effects on tissue, blood and DNA.
Department of Energy – Secretary Chu to Discuss Obama Administration Agenda to Modernize the Nation's Electricity Grid at the DOE-NARUC National Electricity Forum
Tomorrow, Wednesday, February 18, U.S. Energy Secretary Steven Chu will deliver the opening keynote address at the 2009 DOE-NARUC National Electricity Forum. In the address, Secretary Chu will outline the Administration's commitment to modernizing the nation's electricity distribution system through a "Smart Grid" that will create new jobs, save consumers money, use energy more efficiently and avoid blackouts, and pave the way for a dramatic expansion in renewable energies such as solar and wind power. He will also discuss the immediate and long-term impacts of the President's American Recovery and Reinvestment Act in creating jobs and investing in a clean energy future.
Five U.S. nuclear plants on DOE loan short list | Reuters
The field of U.S. companies competing for $18.5 billion in government-backed loans to build new nuclear plants has narrowed to five from about 14 last year, company sources said.
Officials with projects in Texas, Maryland and South Carolina confirmed they were still in the running for a piece of U.S. Energy Department loan backing, which could be crucial to spurring the first round of nuclear plant building in more than 30 years.
NRG Energy's South Texas Project units 3 and 4; Unistar Nuclear's Calvert Cliffs 3 reactor in Maryland; and SCANA Corp/Santee Cooper's two-unit expansion at the Summer station in South Carolina are among five projects still under DOE consideration, company officials said.
Rocky Flats lives on High Country News
GRAND JURY FOREMAN WES MCKINLEY:
"… I kind of like the bomb. We are the super country on the planet because we got the biggest weapon … I wasn't a red-hot activist or had an ax to grind, or anything. …
"The engineers at Rocky Flats, not in testimony but later, told me we didn't need to do it. Jim Kelly, (who) was a fierce defender of the jobs at Rocky Flats, in his obituary last week, it quoted him as saying, 'The sad thing about it was, we didn't need to pollute like that.' The rabbits were hot. The mosquitoes, you get a mosquito bite, you were polluted. …
"There's lots of people out there with stories that we didn't hear. Some people say, 'Why didn't you subpoena them? Why didn't you?' Well, we didn't know about it, and how much are you going to haul in your truck? You're not hauling your whole load of wheat at one time, you just haul a load at a time. And that's kind of where we're at. This is a load. This is about all I can carry. I can't carry much, I'm kind of limited."
The importance of memory High Country News
In Nicole Krauss' sparse and astonishing novel, Man Walks Into A Room, local cops find a disoriented man wandering along Highway 95 in the desolate Mercury Valley of Nevada. After the officers get him out of the shimmering heat, we learn that the man, Samson, has a brain tumor that has obliterated a large chunk of his memory. He has no recollection of the last 24 years of his life.
Samson is able to recover the human and concrete remnants of those lost 24 years. His wife is there, loving and supportive; his home is still his; his job is still available. Nevertheless, his life crumbles. His very identity unravels in the absence of the anchor of a large span of memory. It's terrifying.
Parts of the nuclear West, especially those involved in Cold War weapons production, suffer from a similar condition. Take Rocky Flats, for example, which for four decades produced tens of thousands of the pits that detonate atomic bombs. While it was in operation, the industrial complex outside Denver, Colo., was veiled in absolute secrecy. The people who worked there couldn't tell outsiders what they did, and they couldn't even talk to one another about their work.
The Half-life of Memory  High Country News
We stand at a barbed-wire fence, looking past a locked gate to a paved road that leads nowhere. Beyond a "Road Closed" sign and piles of dirt and rock, prairie grasses gone brown with the approach of winter drop eastward. In the distance, sheets of dust blow across the horizon. We have been told that behind the fence lies a stirring swath of High Plains ecology, a vast undeveloped acreage within one of the nation's fastest-growing suburban landscapes. We've been told that it's home to rare native xeric grasses and vital riparian habitat, to deer, elk, prairie dogs, pocket gophers, Preble's jumping mice, coyotes and badgers. And Wes McKinley, the Colorado state legislator who stands beside me peering through the gated entrance, has been told he cannot enter.
The Santa Fe New Mexican: Lab workers fight for compensation
"Former and current nuclear weapons workers at Los Alamos National Laboratory have been dealt a setback in their attempts to collect on a 10-year-old promise to compensate them for illnesses and deaths related to their exposure to radiation and other hazardous materials.
In a report to the Advisory Board on Radiation and Worker Health, the National Institute for Occupational Safety and Health recommends against easing a radiation-dose determination process for potentially thousands of workers.
The agency's report said it is not necessary to grant what is called "special cohort status" to workers who were employed in certain parts of the plant between Jan. 1, 1976, and December 2005 and may have developed certain forms of cancers, making it more difficult for workers to prove they are entitled to benefits.
Y-12's semi-secret project | knoxnews.com
In a couple of memos over the past couple of years, including one dated Jan. 9, staff of the Defense Nuclear Facilities Board have mentioned the Special Material Capability Project at the Y-12 nuclear weapons plant.
Federal and contractor officials at the Oak Ridge plant have been mum on details of the project, at least publicly, refusing to address what work will take place at the facility or what "special material" will be handled there.
Last month's safety board report notes that project construction is about 80 percent complete and includes installation of major machines, including "a new negative-pressure glovebox in a Y-12 facility that provides additional worker protection."
---
Other Energy News
On Call Street Lights: Light By Phone Saves Energy and City Budgets : TreeHugger
A trend is spreading through small towns across Germany. Tight budgets have forced hard decisions, including turning the lights out at night. No one is on the streets at night anyway, so why pay for the electricity to run the street lights? But residents have revolted. They fear an uptick in crime, or simply for their safety while stumbling through the dark streets to walk the dog or return from a late night out. Proving necessity is the mother of invention, a
handful of clever solutions are being implemented; some with interesting consequences.
The solution seems to have started in the small town of Morgenr the-Rautenkranz in the Erzegebirge. Over one and a half years ago, the 900 citizens of Morgenr the-Rautenkranz were plunged into darkness each night, but given the option to turn the lights on by mobile telephone. Older citizens were concerned about their ability to master this new technology, but practice makes perfect. The first two weeks of the program, the lights remained on almost all night long as residents remained awake late for an opportunity to test the new system! But now the lights stay off except when needed. The town saves 4000 euros ($5300) per year. According to the Berliner Morgenpost daily newspaper, Morgenr the-Rautenkranz is the inspiration for 4300 person community of Gro Pankow, the most recent community to consider on-call streetlight.

San Francisco Plugs In with Electric Vehicle Recharging Stations : Red, Green, and Blue
Imagine cars with no tailpipes and no direct carbon emissions into our atmosphere powered by an electrical energy system getting cleaner by the year through Renewable Portfolio Standards in effect in California and across the nation.
More than a decade ago, I was one of the original owners of the EV1, an electric vehicle produced by General Motors (GM). When GM discontinued the series and reclaimed all of the EV1s, it was a major setback for the American car industry. Instead of leading the charge to create a new generation of vehicles – America fell behind.
FERC: News – Comments on renewable energy development
With heightened concerns about global warming and our country's dependence on foreign oil, the need to accelerate the integration of clean, reliable, domestic energy sources into our country's energy portfolio is clear.
Thus we must do more to unlock the potential of our country's location-constrained renewable energy resources. This order is one of the most significant steps this Commission has taken toward that goal.
The Nature Conservancy in Montana – Making Wind Energy Safe for Wildlife
Scientists at The Nature Conservancy in Montana have completed the first analysis of where wind generation facilities can be located with minimal risk to the state's wildlife and the environment.
Wind provides great promise for a clean and renewable source of energy, but each year wind generation facilities kill tens of thousands of birds and important pollinators such as bats. . And yet, wind energy development has moved forward with very little science-based analysis that might help prevent this kind of environmental harm. The impacts of wind generation are greater than just the immediate airspace. Most turbines take up 40-100 acres of land, so large-scale wind farms can span thousands of acres. Each facility also requires roads and transmission corridors.
Passive houses aggressive energy-savers | The Press Democrat | Santa Rosa, CA
Cranking up the heater or throwing on an extra sweater are two ways to cope with a drafty house that allows chilly air to seep in through cracks, doors and windows.
When the sun blazes in the summer, that same house warms up rapidly, prompting people who live there to close the shades or drapes, pour an icy beverage and possibly flip on an air-circulating fan.
Governor Palin backs off renewable energy support – Juneau Empire
Gov. Sarah Palin has trimmed back her support for renewable energy in the face of declining oil revenues, but the Legislature is still pushing forward with last year's proposed projects.
Palin last week submitted a revised budget for next year, cutting back a proposed $50 million in renewable projects to $25 million. That comes just a month after she'd called on the state to make an aggressive push for renewables that would bring the state to getting half its power from renewables by 2025
Peak Energy: Is America ready to give up coal ?
Dave Roberts has a good post at Grist on an NYT article on the coal industry – Is America ready to quit the enemy of the human race?.
"Is America Ready to Quit Coal?"
So asks a must-read story by Melanie Warner in the Sunday New York Times.
And so, slowly, fitfully, that possibility — the possibility not just of cleaning up coal or using less coal but eliminating coal — creeps its way into the American public consciousness.
The headline isn't the only thing worth celebrating. I would quibble with some details, but overall this piece comes closer than anything I've ever seen in the national media to getting the big story right.
Peak Energy: The future is Amish ?
Energy Bulletin's Bart Anderson has an interview in, of all places, a French cyberpunk journal – The future is Amish, not Mad Max: interview with Bart Anderson of EB.
Laurent Courau: Your site puts forward the concept of "peak oil." Could you begin by reviewing this essential point for the readers of La Spirale?
Bart Anderson: There is a limited amount of petroleum in the earth. After the easy deposits have been exploited, we go after deposits that are more difficult and expensive to develop (e.g. tar sands, deepwater and arctic oil). At a certain point – peak oil – the amount of oil produced reaches a maximum. Afterwards, less and less oil is produced.
In this way oil production follows a more-or-less bell-shaped curve, Hubbert's Curve. The curve takes its name from the Shell Oil geoscientist, M. King Hubbert, who presented the idea in 1956 and predicted the peaking of U.S. oil production, which occurred in 1970.
Peak Energy: Alternative Energy Still Facing Headwinds
The Washington Post has an article on forces encouraging and opposing renewable energy in the US – Alternative Energy Still Facing Headwinds. I like that Obama is still using his "end the tyranny of oil in our time" line.
The late afternoon light is shining golden on the high chaparral as Donna Tisdale stands near a faded 1800s ranch house, scans the unblemished surrounding hills and sees trouble on the horizon.
"The ridge right there will have turbines on it," she says, squinting west into the setting sun. Turning north and east, where a pristine ridgeline meets the sky, she points out the route of a $1.9 billion electricity transmission line whose 150-foot towers will march 123 miles from the Imperial Valley to energy-thirsty San Diego.
Peak Energy: The Canadian Oil Boom
Next month's edition of National Geographic has an article on the tar sands of Canada – The Canadian Oil Boom. How long the boom lasts if the current downturn continues is questionable of course. In the same issue is an article on Energy Conservation.
In Boucher's memory, though, the change begins that day in 1963, on the long trail his grandfather used to set his traps, near a place called Mildred Lake. Generations of his ancestors had worked that trapline. "These trails had been here thousands of years," Boucher said one day last summer, sitting in his spacious and tasteful corner office in Fort McKay. His golf putter stood in one corner; Mozart played softly on the stereo. "And that day, all of a sudden, we came upon this clearing. A huge clearing. There had been no notice. In the 1970s they went in and tore down my grandfather's cabin—with no notice or discussion." That was Boucher's first encounter with the oil sands industry. It's an industry that has utterly transformed this part of northeastern Alberta in just the past few years, with astonishing speed. Boucher is surrounded by it now and immersed in it himself.
RenewablesOffshore: The Solution to Intermittancy in Offshore Wind? Hybrids!
Ah, intermittency, one of the frequently cited disadvantages to wind power. Because the wind doesn't blow all the time, and you can't store energy, wind projects can't produce a steady stream of energy 24/7, hence they are regarded as "intermittent" power sources. So what's the solution to intermittency? One is to put plants in high wind regions, such as offshore where the wind blows more frequently. And another solution is the hybrid project: teaming wind up with a steadier source of baseload power than can come on line when the wind's not blowing.
ZNet – Solar & Wind Power
Most climate experts accept that, in order to avoid catastrophic effects of global warming, greenhouse gas emissions (mostly CO2) must be cut by 60-80% by 2050 (though the figure may need to be a 95% cut in the US). The belief that replacing fossil fuels with solar and wind technology can accomplish this reduction tends to overlook several factors:
1. Corporations bombard the world with the message that everyone should consume like Americans do;
2. Corporations tell those in the US that they should ape after the playthings of the rich;
3. Population is growing;
4. Market economics force pathological expansion; and,
5. Solar and wind comprise a minute fraction of current energy.
Let's combine these to get an idea of how much solar and wind would need to expand to replace coal, oil, nukes and gas by 2050.
First, the US consumes about 25% of the world's energy while having only 5% of the world's population. For the rest of the world to consume at the rate of the US would require global production to increase by a factor of 6.33.
Miss Atom 2009: Russia's Nuclear Bombshells – SPIEGEL ONLINE
Female employees from Russia's nuclear energy industry are competing for the Miss Atom 2009 title this month. The event's sponsors hope the beauty pageant will help dispel the industry's negative image.
Imagine, if you will, a bikini clad beauty queen strutting out of lake, with giant cooling towers belonging to a nuclear power facility dominating the background. Odd perhaps? Not, apparently, in Russia. There, women working in the country's nuclear industry compete for the annual title of Miss Atom.
Areva announces new Washington energy plants – | Tri-City Herald
ADAGE and Energy Northwest announced a partnership today that could bring several new power plants to the Pacific Northwest by the end of 2012.
The plants would be built by ADAGE, a joint venture by AREVA and Duke Energy, and would bring an estimated 2,000 construction jobs to the state.
ADAGE President Reed Wills said at a press conference announcing the partnership that the plants also would create 500 permanent green jobs for plant operations and wood waste collection.
The plants likely would be located in forested areas of western Washington.
AREVA President Jacques Besnainou said the plants would burn wood waste, such as bark or tree branches stripped from lumber, to generate power.
Wood waste is a renewable, carbon-neutral source that fits the state's clean energy goals, he said.
TVA board not always open| The Tennessean
When the TVA Board of Directors gets together in Knoxville Thursday, it will be their first announced gathering since the Dec. 22 Kingston coal ash disaster put the nation's largest public utility in an unwanted spotlight.\n\nOne part of the Tennessee Valley Authority's operation that has received almost no attention is the board itself, which oversees the $10.4 billion a year federal corporation.
ENN: Efficiency Alone Could Cut U.S. Electricity Use by 30 Percent: RMI Study
An assessment of the "electric productivity" of the 50 states indicates that shoring up performance gaps through energy efficiency could not only cut consumption by 30 percent, but also eliminate the need for more than 60 percent of coal-fired generation, according to a new study by the Rocky Mountain Institute.
The RMI study, "Assessing the Electric Productivity Gap and the U.S. Efficiency Opportunity," determines the productivity rate of each state by measuring how much gross domestic product is generated for each kilowatt-hour consumed.
Peak Energy: Cutting Coal Use with Solar Thermal Power
Technology Review reports that the idea of hybrid gas-solar thermal power plants is being considered for coal fired plants now – Cutting Coal Use with Sunshine.
Feeding heat from the sun into coal-fired power stations could turn out to be the cheapest way to simultaneously expand the use of solar energy and trim coal plants' oversize carbon footprints.
At least that's what the Electric Power Research Institute (EPRI), a nonprofit organization backed by the electricity industry, is hoping. Last week, the institute launched a nine-month, $640,000 study to pin down the scale of the opportunity and the engineering challenges involved with making these seemingly disparate technologies work together. The study will examine the potential use of solar-thermal technology at a pair of coal-fired power stations, in New Mexico and North Carolina.
---
Nuclear Editorial and Opinions
New technologies can replace nuclear | Asbury Park Press
Your Feb. 15 editorial "Oyster Creek concerns transcend drywell issue" about nuclear power offered a thoughtful and thorough rationale for shutting down Oyster Creek, and it illuminated the problems with nuclear power on the whole.
It's a technology riddled with serious issues — cost, security and waste — that the industry is unable to solve. It's time to leave nuclear behind and move our energy grid into the 21st century.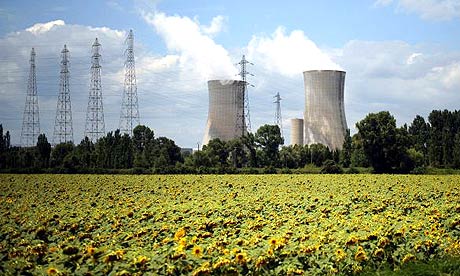 George Monbiot: A kneejerk rejection of nuclear power is not an option | Environment | guardian.co.uk
Support of nuclear power will no doubt provoke hostile responses, but we have a duty to be as realistic as possible about how we might best prevent runaway climate change
There's no power in the anti-nuclear case | Magnus Linklater – Times Online
If there was another cliche, I would gladly use it. But never has it seemed more apt: as Rome burns, Nero fiddles – or, in this case, as the world heats up, politicians play games with figures.
Last week the Intergovernmental Panel on Climate Change raised the stakes on global warming. It revised its assessment of the speed at which the Earth is heating up, and said that greenhouse gas emissions were now increasing at three times the rate of the 1990s, largely because of the huge consumption of coal-fired energy in India and China.
Nuclear lies are keeping you afraid – Times Online
James Lovelock
Normally the media can smell a rat better than a hungry terrier, and I was slightly surprised that they did not wonder more about the murder of the Russian dissident Alexander Litvinenko in 2006 in London.
He was cruelly poisoned by a few hundred nanograms of the radioactive isotope polonium210. When swallowed it soon finds its way to every cell of the body, where it emits helium atoms that plough through the vital structures. An evil way to kill someone: a slow, unstoppable, tortured death.
The Top Nuclear Stories is published twice weekly. It is a produced
using a combination of social bookmarking and programming.
You can view or join the public group and add your own stories
by going here -> http://groups.diigo.com/groups/nukenews