This is a good time to do a special on our wonderful nuclear French Connection. Here you will find the best english wire stories that have come out about France over the last year and a half. As an introduction to this piece, its appropriate to mention a touch of history that many may not be aware of.
Back in 1981 Francois Mitterand, the socialist candidate for President made a campaign promise to shutdown the nuclear industry in France that was just starting to get into full gear as a result of the previous administration. There was a strong French anti-nuclear movement across the country. Upon taking office, he immediately started to carry out his campaign promise. He was met head on by the corporate establishment of France that it would decapitalize the country if Mitterand went ahead with the plan. He went ahead with the promise a few weeks into his administration in June 1981. Within weeks, French banks began taking massive amounts of cash out of the country, creating a major economic crisis. By mid July he was forced to back down under immense public pressure. The results? I've compiled a list of stories across the French nuclear spectrum. Included are links to major reports that review France's entire nuclear complex. As can be seen, a couple of researchers could boil some of this amazing content down to present a clear view of the French Connection. Anybody every heard of the secret stash of French nuclear waste here in the U.S? Well this is one skim worth taking a look at folks!
---
 French Nuclear Stories Index
---
Nuclear Reactors
The EPRâ"¢ is a large advanced Pressurized Water Reactor (PWR) offered by AREVA to satisfy electricity companies'needs for a new generation of nuclear power plants worldwide even more competitive and safer while contributing to sustainable development.
The EPRâ"¢ is the only Generation III+ reactor being built in Finland and France and the construction will soon start in China for two units. This construction experience will allow future other customers an improved feedback, in particular regarding construction time.
The Crash Landing of the French Nuclear Industry
by Sortir Du Nucleaire – EDF lost 9% on the Paris stock market yesterday, and has lost over 70% in the last few months; – Areva lost more than 40% in a few months and borders on bankruptcy; – The EPR sales (China, India, Italy, etc) are virtually or already canceled (South Africa); – EPR's construction projects in Finland and France are on the path to becoming industrial and financial disasters;
Wise Amsterdam's February 25, 2009:
EDF debt increased to nearly 25 billion Euro. French energy group and the world's biggest operator of nuclear power stations, EDF could be forced to sell some of its power stations in France to help to fund its £12.2 billion acquisition of Britain's nuclear industry. EDF shocked investors by unveiling a fall of nearly 40 per cent in annual profits (slipped to 3.54 billion euro on 2008, compared with 5.6 billion Euro in 2007) and warning that its debt pile had increased to nearly 25 billion (US$ 32 billion) after a string of acquisitions, including those of British Energy and America's Constellation Energy. EDF, which is 85 % owned by the French State, is aiming to cut its debt by at least 5 billion Euro by the end of 2010 and much of this would be achieved through asset sales. A number of foreign energy companies, including Enel, of Italy, have previously expressed an interest in entering the French power market. The Times (U.K.), 13 february 2009 France's Nuclear Failures | Greenpeace International Despite the French government's global marketing of its flagship European Pressurised Reactor (EPR) as cheap and safe, nuclear energy is rapidly becoming the most expensive way to produce electricity, and its highly radioactive waste poses an ever-increasing problem. Greenpeace has recently uncovered evidence that nuclear waste from the European Pressurised Reactor (EPR) – the flagship of the French nuclear industry – will be up to seven times more hazardous than waste produced by existing nuclear reactors, increasing costs and the danger to health and the environment. Nuclear Power in France: Beyond the Myth,

a new report by Mycle Schneider Consulting for Greens/EFA in the European Parliament, offers a thorough examination of the French nuclear power industry, noting both its strengths and some surprising weaknesses. Nuclear Power, the Great Illusion – Promises, Setbacks and Threats At a time when France is setting itself up as the political and industrial leader of a supposed European and worldwide 'renaissance' in nuclear power, Global Chance shows how this plan is a largely illusory response to the challenges of development and the environment. The present dossier, published to coincide with France's European Union presidency, approaches the issue from two complementary angles. French strike cuts 9,500 MW in nuclear capacity-CGT | Reuters The French CGT union said on Thursday a 24-hour strike in the nuclear sector has cut 9,500 megawatts (MW), or a sixth of the nuclear capacity, by 1330 GMT, pushing intraday power prices higher. The union warned that if the management of state-backed nuclear energy operator, EDF, did not listen to the demands of the workers, who are striking over pay and working conditions, those actions would be repeated. Bloomberg: Normandy Dairy Towns Challenge EDF on Nuclear Reactor The lush green hills overlooking the dairy farms of Le Chefresne in Normandy have become a battleground in France's efforts to boost power production. In a corner of France known for Camembert cheese and apples, state-controlled Electricite de France SA plans to build 200 foot-tall steel pylons with high-voltage cables to carry electricity from a nuclear plant. The proposal would add to the 400,000 volts that pylons already carry from two existing reactors. We will be living in a microwave oven, said Jean-Claude Bossard, mayor of Le Chefresne, home to 300 people and about three times as many cows. We want proof that there won't be dangerous health effects. EdF to lead up to euro50B in nuclear plant investment – washington post Electricite de France SA said Thursday it will invest up to euro50 billion with its partners over the next 12 years to build next-generation nuclear plants in Europe, the United States and China. France's state-controlled nuclear power giant said its share of the investment would run to between euro12 billion and euro20 billion ($15.2 billion-$25.3 billion) by 2020. EDF new nuclear station costs to be a fifth higher | Reuters * Confirms Flamanville EPR cost to be 20 pct higher in 2008 * On track to have the reactor operational by 2012 PARIS, Dec 4 (Reuters) – French power group EDF said the building costs for its EPR new generation nuclear reactor in Flamanville would be 20 percent higher than previously estimated but it remained on track for a 2012 start. The European Pressurised Reactor (EPR) which is being built in the town in the northwest France will cost 4 billion euros ($5.07 billion) at 2008 euros instead of 3.3 billion euros. EDF reaffirms EPR reactor will start in 2012 | Reuters France's EDF (EDF.PA: Quote, Profile, Research, Stock Buzz) plans to start the new-generation EPR reactor under construction at the Flamanville nuclear site in northwest France in 2012, and not in 2013 as stated by Areva earlier, EDF said on Wednesday. "EDF confirms the European Pressurized Reactor (EPR) will start in 2012," EDF said in a statement. The Hindu : French firm offers to sell nuclear reactor NEW DELHI: French nuclear power company Areva has offered to sell its next generation European Pressurised Reactor (EPR) of 1600 MWe to India. The company is presently installing this technology for setting up a nuclear reactor in Finland and is also looking at the Chinese market. Union Minister of State for Power Jairam Ramesh said that Areva CEO Anne Louvergeon recently held talks with the Atomic Energy Department and the Power Ministry. I along with Atomic Energy Commission Chairman Anil Kakodkar held talks with Ms. Louvergeon in Mumbai and she offered India the next generation EPRs. There will be further talks on the issue and a decision would be taken accordingly, he added. French EDF keeps offline 17 out of 58 nuclear power reactors Electricite de France had offline 17 of its 58 nuclear power reactors Friday, according to latest data from the state-controlled utility at 08:30 CET (06:30 GMT) Friday. French nuclear availability was therefore 71% of maximum capacity, with some 44,755 MW of a possible 62,860 MW available to the grid. Since the latest information given September 12, three reactors were taken offline and one was brought back to the grid. New incident at French nuclear plant | Reuters A security incident has occurred at a French nuclear site already under scrutiny because of a series of safety scares over the summer, France's ASN nuclear safety authority said on Monday. ASN said two fuel units became snagged in a reactor at Tricastin in southern France on Monday morning when site workers were attempting to remove them during maintenance work. AFP: Areva faces 50 pct cost rise for Finnish nuclear reactor: report
French nuclear group Areva is facing a 50 percent rise to the cost of building the world's first next-generation pressurised water reactor in Finland, the business daily Les Echos reported Thursday. The cost of constructing the plant at Olkiluoto has risen from three billion to 4.5 billion euros (6.7 billion dollars), the paper reported citing an unidentified source. Jordan to buy nuclear reactor from France: Xinhua Energy-thirst Jordan plans to purchase a nuclear reactor from France to produce electricity and enriched uranium for peaceful purposes, Prime Minister Nader Dahabi was quoted by official news agency Petra on Monday. Jordan is currently negotiating such a cooperation deal with a French company, Dahabi said in a meeting with members of the Jordanian-French Parliamentary Friendship Committee. France's Nuclear Conundrum: Atomic World Champ on the Ropes – SPIEGEL ONLINE France is proud of having the world's most developed nuclear energy infrastructure, but a series of incidents at the Tricastin nuclear power plant has shaken its self-confidence. Is public sentiment about nuclear power about to shift? The winegrowers have already made their move. No longer will they label their product Côteaux du Tricastin. Why? Because the name Tricastin is slowly beginning to stand for something far removed from fine wine. EDF finalises deal to run two China nuclear plants | Reuters EDF the world's biggest single producer of nuclear energy, signed a formal agreement on Sunday to invest in and operate two new-generation reactors in the southern province of Guangdong.
Deal puts Wylfa power station hopes in doubt – Daily Post North Wales ONE of the front runners in the race to build a new nuclear power station at Wylfa looks poised to complete an £12bn deal for British Energy which could cool its interest on Anglesey. UK nuclear firm British Energy is expected to be snapped up by French power giants EDF (Electricite de France), which recently revealed it was buying up farmland around Wylfa, owned by the National Decommissioning Authority. Greenpeace climb Eiffel Tower in nuclear protest | Reuters About 15 environmental activists climbed the Eiffel Tower on Sunday to unfurl a banner protesting against France's nuclear energy policies, on the day when it hosts a major summit of heads of state. Campaign group Greenpeace said the banner showing the nuclear logo was placed in the middle of a circle of stars representing the European Union displayed on the tower to mark France's six-month term as EU president. French strike cuts 5,500 MW in nuclear capacity | Reuters Nov 20 (Reuters) – Striking French energy workers had cut 5,500 megawatts (MW), or about 8.7 percent of production capacity at EDF EDFnuclear plants at 1100 GMT, the leading energy union said on Tuesday. French energy workers are staging their third national 24-hour strike in protest at the government's plan to reform special pensions in the public service.
The deal between the French nuclear behemoth Areva and the Chinese to build two nuclear power plants and run others in China may be part of an answer to that country's growing energy demand. Not to mention gross pollution. It also gives the now struggling nuclear business a big shot in the arm, and brings a little known, and growing power into focus as a major energy player: Sarkozy's France. The Bush administration has hoped it could pump up nuclear as a clean alternative fuel. Since Three Mile Island the business has been in the dumps, mired in controversy over waste disposal and overall safety. As part of its expanding operations, Areva now wants to enter the U.S. market and has cut a deal with Constellation Energy, a Baltimore utility, to sell power plants here. The French, of course, have long played an important role in the oil and gas business with historic interests in Algeria, where the first major LNG exports to the U.S. originated; in West Africa, where the Gulf of Guinea has become a hot spot in the search for what's left of the world's oil and gas; and the Middle East. EDF, Suez disagree on new French EPR reactor -report | Reuters French power group EDF EDF and utility Suez LYOE do not agree on the need to build a second European pressurised nuclear reactor (EPR) in France, French daily Les Echos reported on Friday. EDF estimates that the future Flamanville reactor, which is under construction, will meet power needs until 2020, the paper said. But Suez believes that there is room for a least one aditional plant, it said. France's nuclear energy conglomerate tried to woo officials in Alberta on Monday, arguing it can build the province's first atomic power station at a site in Whitecourt, Alta. Areva Canada president Armand Laferrere trekked to the town 150 kilometres northwest of Edmonton armed with plans freshly approved by the Paris head office of his firm's parent company, and found a receptive audience. "We think it would be a great thing for our community," Whitecourt Mayor Trevor Thain said. US,France,Japan sign MOU on sodium-cooled fast reactor technology The US, France and Japan have signed an MOU that expands their cooperation on the development of sodium-cooled fast reactor technology. The US DOE reported February 1 that the memorandum of understanding establishes a collaborative framework aimed at the deployment of sodium- cooled fast reactor prototypes. No target date for deployment was given. These countries already cooperate as part of DOE's Global Nuclear Energy Partnership, aimed at closing the nuclear fuel cycle through the use of advanced reprocessing and fast reactor technologies, as well as DOE's Generation IV International Forum for the development of next-generation reactor technologies. AFP: Protests as French PM visits Japan nuclear plant Hundreds of Japanese anti-nuclear activists protested Saturday as French Prime Minister Francois Fillon toured a new atomic facility here built in partnership between the two nations. The plant in the northern region of Aomori is expected to begin operations next month, but critics charge that it poses an environmental safety risk and could also be vulnerable to an earthquake. Defects found in nuclear reactor the French want to build in Britain – UK – The Independent
Safety investigators uncover cracks in the concrete base and substandard welds. Lack of recent experience in building nuclear plants said to have caused problem The French nuclear safety agency has uncovered a series of defects in the construction of a reactor in Normandy considered to be the template for the next generation of stations due to be built in Britain. The agency, ASN, says that a quarter of the welds seen in its steel liner – a crucial line of defence if there were to be an accident – are not in accordance with welding norms, and that cracks have been found it its concrete base, also essential for containing radioactivity. Construction stopped on French 'flagship' nuclear reactor | Greenpeace UK We've learned that the French nuclear safety agency has ordered a halt to the construction of the new EPR reactor in Flamanville, France. Only six months after work first began. The EPR is the same type of reactor that is proposed to be built in the UK. France mulls second EPR nuclear power station | Reuters PARIS, June 13 (Reuters) – The French government is considering building a second new generation nuclear power station, French Prime Minister Francois Fillon said late on Thursday. Activists block restart of French nuclear reactor construction | Greenpeace International Flamanville, France "Twenty of our activists have successfully stopped construction of a new nuclear reactor being built in Flamanville, France, from restarting, for over 50 hours. Although building was halted because of safety problems, these are still unresolved. The Press Association: France to build nuclear reactor French President Nicolas Sarkozy has said France will build a second new-generation nuclear reactor.\n\nFrance has been constructing its first European Pressurised Reactor (EPR) on the Normandy coast.
---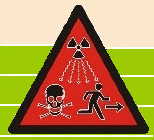 Nuclear Health and Safety News
The Connexion – TV show reveals radioactive risk FEARS that radioactive material taken from France's old uranium mines has been used in construction have been raised by a TV documentary. According to investigators for the programme Pièces à Conviction (Incriminating evidence), there are many sites where radioactive material is a potential health risk including schools, playgrounds, buildings and car parks. Very little uranium is now mined in Europe, but France carried out mining from 1945 – 2001 at 210 sites which have now been revealed by IRSN, the Institute of Radioprotection and Nuclear Safety on its website… Number of French nuclear incidents soars in 2008 | Reuters The number of nuclear incidents reported by the French nuclear safety watchdog jumped by nearly a third in 2008 year-on-year, the body said on Wednesday. The nuclear safety authority (ASN) told Reuters the number of incidents at level one of the International Nuclear Event Scale (INES), which goes from zero to seven, stood at 72 in 2008, up from 56 in 2007, a 28 percent rise year-on-year. New nuclear plants will produce far more radiation – The
Independent New nuclear reactors planned for Britain will produce many times more radiation than previous reactors that could be rapidly released in an accident, The Independent on Sunday can reveal. The revelations "based on information buried deep in documents produced by the nuclear industry itself" calls into doubt repeated assertions that the new European Pressurised Reactors (EPRs) will be safer than the old atomic power stations they replace. British court to hear Pacific nuclear test compensation case The first court hearing is due to start in London later today in a multi-million dollar compensation case brought by veterans of British nuclear weapons tests, including those in the Pacific. The case includes hundreds of British, New Zealand and Fiji veterans who took part in the tests on Malden and Christmas Island in Kiribati in 1957 and 1958. Ben Lowings reports from London. It's being billed as the veterans' day in court – and one former serviceman is flying in from Fiji for the occasion. Pita Rokovada and the other veterans are suing the British defence ministry for millions in compensation. The veterans believe they were used as guinea pigs to study the effects of radiation. Pacific Magazine: Paris Hints It May Compensate Its Pacific 'Nuclear Veterans' French Defense Minister Hervà Morin in Paris today for the first time hinted at a possible bill, to be tabled in January, which would officially recognize and compensate veterans and workers who have suffered illnesses as a result of their exposure to the nuclear experimentation facilities in French Polynesia between the 1966 and 1996. In an interview with French daily newspaper Le Parisien, Morin said he was currently drafting a bill, to be tabled in January before the French Parliament and that would make provisions for compensation for some 100,000 civilian and military personnel working for the French Army and who would have been irradiated by the effects of nuclear testing, as well as the nearby population. Radioactive materials getting recycled into goods – Los Angeles Times French authorities made headlines last month when they said as many as 500 sets of radioactive buttons had been installed in elevators throughout France. It wasn't an isolated case. Improper disposal of industrial equipment and medical scanners containing radioactive materials is allowing nuclear waste to trickle into scrap smelters, contaminating consumer goods, threatening the $140-billion trade in recycled metal and spurring the United Nations to call for increased screening. EXPOSED: to radiation in France, to controversy near Pune HITTING HOME: Radioactive trail from Otis lift buttons leads to foundry on city outskirts Vipras Castings Ltd, tucked away in Khopoli, some 70 km from Pune, is coping with one bit of international exposure it could have well done without. The source of its discomfort is a revelation last month that buttons installed in some 500 Otis elevators in France were radaioactive. The Atomic Energy Regulatory Board (AERB) has traced the radioactive scrap metal to Vipras. Radioactive elevator buttons found in France | Reuters Elevator maker Otis will replace hundreds of lift buttons in France after authorities found radioactive materials imported from India at a supplier factory, a source at Otis said on Wednesday. The French Nuclear Safety Authority (ASN) said about 20 workers at the plant run by the firm Mafelec, which makes lift buttons in the eastern Isere area, had been exposed to levels of radioactivity above legal norms. "The most important point is that the lift buttons do not represent any risk to people's health," said the source at Otis, who declined to be named. He estimated that contaminated buttons were installed at between 350 and 500 sites around the country. Officials say evacuations near Tricastin not needed French authorities are not considering evacuation around Tricastin, according to the deputy prefect of the Vaucluse departement (county), Jean-Charles Geray. He was responding September 22 to media queries after the antinuclear organization Sortir du Nucleaire, or SdN, issued a press release saying there was the possibility of imminent danger connected with a fuel handling mishap at Electricite de France's Tricastin-2 on September 8. Scoop: Compensation hearing for sick workers delayed French Polynesians who worked on nuclear Pacific test sites are disappointed the Employment Court has again deferred a hearing into compensation for sick workers. The court has postponed the date at which the French government will respond to allegations by eight former workers and widows that their illnesses were a result of nuclear fallout. Concern over French nuclear safety – Times Online The latest safety lapse occurred at a nuclear plant run by an arm of Areva, the group in line to take over Sellafield The French state energy giants bidding to take control of Britain's nuclear industry are facing concern over their safety record in France after the fourth radioactive incident of the summer. The latest safety lapse occurred at a nuclear waste plant run by a subsidiary of Areva, the group which is leading a consortium in line to take over management of Sellafield in the UK. High emissions reported at French nuclear plant | Reuters Radioactive gas emissions from a nuclear plant in southeast France were higher than normal in June and July but there was no threat to public safety, nuclear authorities said on Wednesday. The gas emissions occurred at a waste reprocessing installation at the Tricastin nuclear site in southeastern France, where a separate uranium leak was reported last month. indymedia | French Government's Deception on Deadly Tricastin Spill
The French Government today admitted a series of dangerous radioactive spills near French nuclear giant AREVA plants at Tricastin, in a wine growing region of southeastern France. Paolo Scampa, a physicist and President of the International Association for Protection Against Ionizing Radiation, condemned the deceptive French response in the strongest possible terms. AIPRI was established in 1964. Workers at the Tricastin plant were evacuated after contamination July 27. The chain reaction of events is a public relations and radiological disaster for AREVA, owner of the plant. AREVA is partially owned by the French government. Workers evacuated at troubled French nuclear site | Reuters More than 120 workers evacuated a nuclear power plant in southern France on Tuesday after an alarm was set off, the nuclear safety authority said. Plant owner EDF (EDF.PA: Quote, Profile, Research) said the alarm was triggered accidentally but the safety authority ASN said it would await an independent examination before making any conclusions.
France's Nuclear Worries: Chain of Accidents Prompts Soul Searching – SPIEGEL ONLINE France's confidence in atomic energy has been shaken by a recent series of mishaps at nuclear facilities. Although none of the incidents appears to be on a major scale, politicians and the population are starting to question industry practices. 'It feels like a sci-fi film' – accidents tarnish nuclear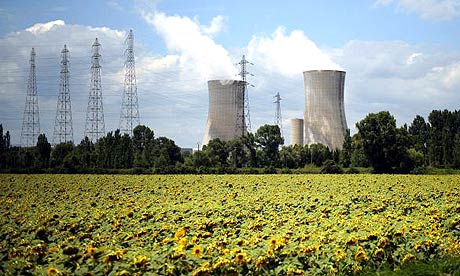 dream | Environment | The Guardian French nuclear companies are hoping to play a central role in the government's plan to build a new generation of reactors. At home, however, the industry has been buffeted by a series of mishaps. BBC NEWS | Europe | Concern over French nuclear leaks
A French nuclear monitoring body has expressed concern at the number of leaks from French nuclear power stations in recent weeks. The director of Criirad, an independent body, said the organisation was worried by the numbers of people contaminated by four separate incidents. Bloomberg: Uranium Leaks Rattle France's Nuclear Support, Anger Villagers For years, Sophie Delmas took her horse and her four dogs for a swim in the Trop-Long lake, a stone's throw away from the Tricastin nuclear site in southeast France. Not anymore. About 74 kilograms (163 pounds) of uranium leaked two weeks ago from a nuclear waste plant owned by Areva SA at the site behind her mother's home in Bollene. The Associated Press: France lifts water ban from spill at nuclear site Authorities in southern France have lifted a ban on water sports and fishing in two rivers that was imposed after a leak at a nearby nuclear site. Other bans on drinking well water in three towns or watering crops from the Gaffiere and Lauzon rivers are also being lifted. Fifteen French workers exposed to low-level nuclear radiation: Xinhua Fifteen French workers were slightly exposed to nuclear radiation at Saint-Alban nuclear station in Iser province, but their health was unaffected, local media reported Monday. A manager with France's national power company said regular medical checks found traces of radiation materials in the workers' bodies after they carried out routine repair and maintenance tasks at the nuclear station on July 18. The Canadian Press: Repeated incidents raise questions about French nuclear safety First, an overflowing tub at a French nuclear plant spilled uranium into the groundwater. Then a burst pipe leaked uranium at another nuclear site, raising an alert on Friday. The two accidents within two weeks, both at sites run by French nuclear giant Areva, have raised questions about safety and control measures in one of the world's most nuclear-dependent nations, and given fodder to anti-nuclear activists. New uranium leak discovered at French nuclear site on Yahoo! News French nuclear safety authorities said Friday that a broken pipe at a nuclear fuel plant in southeast France had caused a radioactive leak but no damage to the environment. The latest uranium spill at the plant run by nuclear giant Areva in Romans-sur-Isere came amid much public concern over a leak at another facility last week that polluted the local water supply. French nuclear firm admits uranium leaks at two plants | Environment | The Guardian The French nuclear giant Areva yesterday confirmed there was a radioactive leak from a broken pipe at a nuclear fuel plant in south-eastern France, a week after a uranium spill at another of its plants polluted the local water supply.
New Leak Discovery: France to Test Groundwater at All Nuclear Plants – SPIEGEL ONLINE In a response to calls by activist groups and the discovery that leaks found last week might have happened years ago, France has agreed to examine the groundwater near all its nuclear plants. Though the anti-nuclear groups see this as a positive step, they say it still doesn't go far enough. Areva mishandled uranium leak: safety body | Reuters France's nuclear safety authority (ASN) said on Friday that Areva-subsidiary Socatri had poorly managed a leak of liquid containing uranium that occurred in southeastern France this week.
Leak at French Nuclear Plant Recalls Nuclear's Downside | Discover Magazine Uranium leaked from a reservoir at a French nuclear power plant earlier this week, contaminating two rivers near the town of Avignon. People in nearby towns have been warned not to drink any water or eat fish from the rivers since Monday's leak. Officials have also cautioned people not to swim in the rivers or use their water to irrigate crops [BBC News]. In response to the leak, the French nuclear safety agency ordered the plant to shut down temporarily while it improved safety measures. BNN: Swiss say French nuclear plant an earthquake risk Residents of the Swiss city of Basel are objecting to a French nuclear plant 35 kilometres from the Swiss border. The people of Basel say earthquake risks were not considered when France's oldest nuclear plant was built at Fessenheim in 1977. The site at Fessenheim is considered to be in a seismic-risk zone. 'Dirty bomb' threat as UK ships plutonium to France in unarmed ferry – Belfast Telegraph Weapons-ready plutonium that terrorists could easily make into a nuclear bomb is to be carried hundreds of miles down the west coast of Britain in an unarmed ship. Experts say that the plutonium dioxide powder, shortly to be taken to France from the Sellafield nuclear complex for the first time, would be an ideal material for creating a nuclear explosion and for use in a dirty bomb. One calls it "the worst possible material" to ship. Yet the Nuclear Decommissioning Authority, which owns Sellafield, is to take it on an old roll-on roll-off ferry with few security and safety features – even though it has used armed and better-equipped vessels to transport less dangerous nuclear materials in the past. French review examines nuclear site-leukemia relationship The recent German study of cancers around nuclear sites is the only one that identifies a clear relation between nuclear facility proximity and excess incidence of childhood leukemia, France's Institute of Nuclear Protection and Safety, IRSN, found in a review of epidemiological studies around nuclear sites. Dominique Laurier of IRSN's Epidemiology Laboratory said April 22 that the institute's review of 198 single-site epidemiological studies in 10 countries had confirmed the "persistence" of leukemia clusters in children around three sites: Sellafield and Dounreay in the UK, where both reactors and fuel cycle installations were operated, and Germany's Kruemmel nuclear power plant. Nuclear tests by French on Mururoa still rankle May 2008 – NZ Herald: New Zealand National news Nearly 35 years after France thumbed its nose at world opinion and held a series of nuclear tests on Mururoa Atoll in the South Pacific, David Barber's view has not changed.\n\nIt was a fundamentally wrong thing for France to do and nothing since had altered that opinion, Barber said. Bloomberg: French Nuclear-Test Veterans Seek State Compensation June 3 (Bloomberg) — On May 1, 1962, Lucien Parfait watched the In-Eker Mountain in the southern desert of Algeria tremble and fissure under a black cloud full of dust. Parfait, 68, witnessed one of France's 210 atomic tests from a distance of 800 meters (2,625 feet) with only a white cotton overall for protection. Bloomberg: French Nuclear-Test Veterans Seek State Compensation June 3 (Bloomberg) — On May 1, 1962, Lucien Parfait watched the In-Eker Mountain in the southern desert of Algeria tremble and fissure under a black cloud full of dust. Parfait, 68, witnessed one of France's 210 atomic tests from a distance of 800 meters (2,625 feet) with only a white cotton overall for protection. The former French army draftee, who'd dug tunnels in the mountain to place the bomb, is among thousands of people who say they were exposed to radiation from atomic tests between 1960 and 1996 in France's former Algerian colony and in the Polynesian atolls of Mururoa and Fangataufa. French official dismisses nuclear test veterans complaints The French government's nuclear safety expert, Marcel Jurien de la Graviere, says the fallout from the nuclear weapons tests in French Polynesia has not been, as it has been claimed, the cause of illnesses. River use banned after French uranium leak | The Guardian Residents in the Vaucluse, a popular southern French tourist destination, were banned yesterday from drinking well-water or swimming or fishing in two rivers after a uranium leak from one of France's nuclear power plants.\n\nNuclear officials yesterday revised down the amount of untreated liquid uranium that spilled from the Tricastin nuclear power centre in Bollene, saying it was limited to 75kg and ranked grade one on the one-to-seven scale of nuclear accidents. French uranium leak prompts swimming ban – Telegraph
The consumption of well water in three towns in the Vaucluse region and the irrigation of crops using water from the Gaffiere and Lauzon rivers are also prohibited. France's nuclear safety agency said liquid containing traces of unenriched uranium leaked from the Tricastin nuclear site near Avignon and that uranium concentrations in the Gaffiere river were initially about 1,000 times the normal levels. The agency said the uranium is toxic but only slightly radioactive. BBC NEWS | Europe | Warning over French uranium leak
Waste containing unenriched uranium has leaked into two rivers from a nuclear plant in southern France. Officials banned people in three nearby towns from fishing, using water from wells, swimming in the rivers or using river water on their crops. IPFM International Panel on Fissile Materials – Limiting Production
---
Nuclear Fuel Cycle
The Hindu : France willing to reprocess uranium for India' France has indicated its willingness to consider taking back uranium for reprocessing if India is not in a position to reprocess the entire amount. India has a reprocessing facility which will be put under International Atomic Energy Agency (IAEA) safeguards. So for us the best is that the fuel is reprocessed here. (But) India does not have enough capabilities. We will consider the option of taking the fuel back to France for reprocessing, the French Ambassador to India, Mr Jerome Bonnafont, said on Friday. He was speaking at a luncheon meeting organised by the PHD Chambers of Commerce and Industry here. This comes in the wake of the recent signing of an agreement between India and France which is to see Areva deliver 300 tonnes of uranium to India. This contract is to be implemented in the next few weeks and months. There is nothing holding back implementation of the contract. It is simply that you need to gather the uranium, package it, organise the transport and (get through the) legal methods involved, Mr Bonnafont said. Areva, Mitsubishi form new nuclear fuel company Areva and Japanese partners said they have formed a new fuel company in a four-party agreement, the companies said in a December 22 press statement. The four companies are Mitsubishi Heavy Industries Ltd., Areva, Mitsubishi Materials Corp., and Mitsubishi Corp. The New Company, as they called it, "will be a full-fledged nuclear fuel supplier, integrating development, design, manufacturing and sales of nuclear fuel." The companies said they "are now entering into more detailed discussions with the target of having the New Company established during the first half of 2009." Mitsubishi Nuclear Fuel Co. Ltd. will be restructured and MHI, MMC and Areva "will transfer their related business" to the new company. France's Areva to supply Indian utility Npcil with uranium Areva, the Paris-based nuclear vendor, has signed a contract to deliver 300 mt of uranium to Nuclear Power Corporation of India Ltd, Areva said Thursday. The quantity is sufficient to fuel a third of the Indian state-owned utility's operating reactor fleet, Areva said. Npcil, which operates about 4 GW of nuclear plant, has had to reduce the output of its reactors last year and this year for lack of sufficient uranium supply. Until this fall, members of the international Nuclear Suppliers Group were not allowed to trade with the country, which has not signed the Nuclear Nonproliferation Treaty. Areva to speed up uranium enrichment plans -paper | Reuters – Areva (CEPFi.PA: Quote, Profile, Research, Stock Buzz) plans to speed up its investment in uranium enrichment, Les Echos reported on Thursday, citing senior executives at the French nuclear group. The group has decided to bring forward by three years a plan to build a second uranium enrichment facility at its Tricastin site in France, the paper said, noting other nuclear projects have been thrown into doubt because of the financial crisis. Work at the site will begin in the next few weeks, and be finished by the end of 2016, the paper said. Carlsbad Current-Argus – French nuclear energy corporation looking at area This article has been pulled Saclay – France Nuclear Forces To ensure the future of French nuclear industry in the field of enrichment, the French CEA decided to invest in the development of a new process: SILVA — Isotopic Separation by Laser on the Atomic Vapor of uranium. This project is carried out in close cooperation with COGEMA and is aimed at building an industrial facility by 2010 that would require less than one tenth the energy of the present process and that would decrease production costs by a factor between 2 and 3. DRIRE LIMOUSIN – Edition 2004: French Uranium mining sites
France has pretty much tapped out all of its own uranium ore within France. There are now reports of contamination of the environment at these facilities. The country has since expanded out worldwide, focussing on Africa and Canada to obtain uranium that it no longer has. Peak Uranium for France has put Niger uranium on the map more than once. Any guesses?
French nuclear firm courting Alberta town France's nuclear energy conglomerate tried to woo officials in Alberta on Monday, arguing it can build the province's first atomic power station at a site in Whitecourt, Alta. Areva Canada president Armand Laferrere trekked to the town 150 kilometres northwest of Edmonton armed with plans freshly approved by the Paris head office of his firm's parent company, and found a receptive audience. xxx. La Dorgissière Mine, Saint-Amand-sur-Sèvre,
AFP: Nuclear giant Areva renews deal with Niger French nuclear giant Areva announced a deal with Niger on Sunday fixing uranium prices for the next two years and green-lighting production at the billion-euro (1.5-billion-dollar) Imouraren site. The agreement marks a return to harmonious relations with the west African state after authorities deported a local manager in July amid accusations Areva was financing a Tuareg rebel group in an alleged bid to discourage competitors. Shortly afterwards, the Niger government — seeking to exploit skyrocketing prices — announced an end to Areva's monopoly in the sector. Taipower plans to send spent nuclear fuel to France for processing: Asia World The Taiwan Power Co (Taipower) plans to send spent nuclear fuel to France for re-processing, a company official said on Monday. However, the shipment is still being evaluated because the transportation of nuclear fuel is a sensitive issue, Tsai Hsien-hsiu, head of Taipower's nuclear fuel management department, said. "Sending the spent fuel to France for reprocessing is an alternative, but we need approval from higher authorities. We also need approval from the International Atomic Energy Agency and the United States since we have signed a tri-partite nuclear safeguard agreement with them," Tsai said. "The storage pools at our No 1 and No 2 nuclear power plants will be filled up by 2009 and 2015, so we must move the spent fuel out of the storage pools for dry storage, or send it to France for reprocessing," he said. Weapons-ready plutonium shipped to France in unarmed ferry – Belfast Telegraph Plutonium suitable for nuclear bombs was secretly shipped last week from the controversial Sellafield nuclear complex to France on board an old, unarmed ro-ro ferry. The shipment "originally due to take place in March, but postponed after an outcry – is the first of several due over the next few years.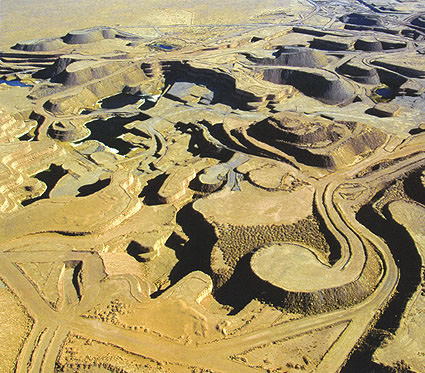 Mines d'uranium au Niger : Un scandale nomm COGEMA You will need to translate this french article about the Nigerian uranium scandal. Much more work needs to be done to document the growing rebelion in Niger over France's complete control of this country's only major export.
French Nuclear Fuel Transportation Map As can be seen France is currently shipping nuclear materials across the country and doing so on a regular basis. Security concerns about this issue are an important issue as can be seen in another article about the cavalier behavior of using a Ferry to move materials to the UK.
French Melox Facility This Mox facility is located at Marcoule France. — —
Japan is planning to start the MOX utilization program, which involves utilizing MOX fuel –a mixture of uranium and plutonium oxides– in existing light-water reactors. MOX fuel is fabricated using plutonium that has been recovered through the chemical reprocessing of spent fuel. Due to a current lack of facilities in Japan, most of the reprocessing of spent fuel and fabrication into MOX fuel has been done in Europe, necessitating its transport back to Japan. In addition, the reprocessing process involves the vitrification of a small portion of high-level radioactive waste, which is part of spent nuclear fuel. Thus, MOX fuel as well as vitrified waste residues must both be transported from Europe back to Japan. WMD: French Gaseous Diffusion Facility
Desperately seeking uranium :: SANDERS RESEARCH ASSOCIATES LTD. Against the background of the increasing importance of nuclear energy worldwide, French nuclear company Areva is short of raw materials. Experts believe this could presage a shortage of uranium. Fears were triggered by the flooding of an uranium mine in Canada and political tensions in Niger. The price per pound of uranium has tripled in the space of a year to US$138 (101 Euros). Pessimistic forecasters predict that uranium could become scarce in 2040 at the latest, or perhaps as early as in the coming decade. However, experts expect supply problems over a much longer terms. The state-owned company Areva, a world market leader in the nuclear industry, is in large measure dependent on uranium mines outside France. Reserves in the southern French département of Hérault are almost completely exhausted, producing in the past year only five tons of uranium. Areva produced 5,272 tonnes of uranium in 2005, but plans to increase production to 12,000 tonnes a year by 2012. Half of current production is from Canadian mines, 43 from Niger and the rest from Kazakhstan. Areva has been having increasing problems with Niger…French minister hails progress on Niger-Areva row – French Cooperation Minister Jean-Marie Bockel said Saturday that "very significant progress" has been made towards resolving the current dispute between Niger and French nuclear giant Areva.
"I'm very satisfied with the exchange I had with (Niger) President (Mamadou) Tandja on a whole range of subjects including Areva, where very significant progress has been made towards overcoming a certain number of points of incomprehension," Bockel said. Niger last week expelled Areva's top executive in Niamey Dominique Pin before eventually renewing its mining contracts with the company. "The fact the contracts were renewed… shows that a first step has been made and that things are going in the right direction," the minister told journalists after his meeting with the president. Niger ends 'monopoly' of French nuclear group – Yahoo! News Niger's government has ended the effective monopoly of French nuclear group Areva in uranium mining in the country, and is seeking higher prices for the mineral, according to a ministerial statement.
"Niger is determined to launch a policy of diversification of its partners, which means that Areva's monopoly in our country is broken," Foreign Minister Aichatou Mindaoudou said on television late Sunday. The move followed the expulsion last month of the company's local head, Dominique Pin, amid accusations that it was supporting rebels of the ethnic Tuareg Movement for Justice (MJC) in the uranium-producing north.
---
Nuclear Waste
New nuclear reactor's waste is seven times more hazardous, Greenpeace exposes | PressReleasePoint Greenpeace has uncovered evidence that nuclear waste from the European Pressurised Reactor (EPR), the flagship of the nuclear industry, will be up to seven times more hazardous than waste produced by existing nuclear reactors, increasing costs and the danger to health and the environment. The revelation comes soon after President Sarkozy's decision to build a second EPR in France. The alarming evidence was buried in the environmental impact assessment report from Posiva, the company responsible for managing waste at the world's first EPR under construction at Olkiluoto in Finland, and in EU-funded research (1). Rebound of nuclear plants raising worries over waste – International
Herald Tribune As France presses ahead with building more next-generation nuclear reactors, new evidence emerged Friday to suggest that industry and governments may be unprepared to handle the increasingly toxic waste that will result. Highlighting the importance of the technology in France, both as its main source of electricity and as a major export industry, President Nicolas Sarkozy of France announced late Thursday that Electricite de France, Europe's biggest power producer, was awarded the contract to develop a second atomic reactor using next-generation technology. Whitehaven News: Nuclear shipments ban to go? SELLAFIELD is one step away from having its ban on plutonium shipments lifted. The ban or prohibition notice was imposed in June after it was discovered that a shipment of the highly radioactive material from Sellafield to France failed to meet regulations. The embarrassment arose over a failure to comply with the Department of Transport's certificate… Plutonium shipments halted – Fleetwood Today Top-secret shipments from Sellafield of weapons-ready plutonium through British waters have been stopped. The Department for Transport has taken "regulatory action" to prohibit the shipments to Normandy on a ferry with few safety or security features. France: Where Will All The Deadly Waste Go? BEAUMONT-HAGUE, France (AP) – Thousands of canisters of highly radioactive waste from the world's most nuclear-energized nation lie, silent and deadly, beneath this jutting tip of Normandy. Above ground, cows graze and Atlantic waves crash into heather-covered hills. The spent fuel, vitrified into blocks of black glass that will remain dangerous for thousands of years, is in interim storage. Like nearly all the world's nuclear waste, it is still waiting for the long-term disposal solution that has eluded scientists and governments in the six decades since the atomic era began. French nuclear waste being stored in the U.S.? | Cleantech.com A prominent researcher shared a nuclear secret today that he said not even everyone in the U.S. Department of Energy knows. Is the U.S., in fact, storing a large amount of nuclear waste produced by France's nuclear reactors? That was the suggestion in a keynote today at the ThinkEquity ThinkGreen conference in San Francisco by Dr. Yogi Goswami, former President of the International Solar Energy Society, and prolific author and University of Florida professor. "One small bit of information that most people don't know, even in our Department of Energy: a large majority of the nuclear waste from France is actually shipped to the U.S.," Goswami said. "It's stored in South Carolina. That's because when initially the French started building nuclear reactors, the U.S. was suspicious of the French, and said 'hey, you don't need to keep that nuclear waste over there, we'll store it for you.'" Used nuclear fuel shipments start On 17 December the first transport to France of irradiated fuel still present in Italy was completed. The first two special containers, with 34 of the 1243 fuel rods that will be reprocessed at La Hague, left the shut down Caorso nuclear power plant. Caorso, a 860 MWe boiling water reactor (BWR), was closed in 1990 as a result of the Italian referendum on nuclear power that followed the 1986 Chernobyl disaster. It had operated for only 12 years.
Castor (spent fuel) transport route between France and Germany
---
Nuclear Policy News
Jordan Times: Jordan, France form 5 nuclear cooperation taskforces The Joint Higher Jordanian-French Steering Committee convened on Thursday to draw up a nuclear strategy and look into mechanisms to foster cooperation between the two sides. At the meeting, co-chaired by Jordan Atomic Energy Commission Chairman Khaled Toukan and Director General for Energy and Climate in France Pierre-Franck Chevet, Toukan said the committee was formed after signing an agreement on nuclear cooperation and a protocol between Jordan and France last year during His Majesty King Abdullah's visit to France. Toukan added that five working teams were formed under the committee, including a group tasked with the issue of funding the proposed project, especially uranium mining and the building of a nuclear power generation plant in the Kingdom. EDF may sell power plants in France to fund UK nuclear acquisition – Times Online EDF, the French energy group, could be forced to sell some of its power stations in France to help to fund its £12.2 billion acquisition of Britain's nuclear industry, it admitted yesterday. EDF shocked investors by unveiling a fall of nearly 40 per cent in annual profits and warning that its debt pile had increased to nearly 25 billion (£22.5 billion) after a string of acquisitions, including those of British Energy, the UK nuclear generator, and America's Constellation Energy. Pierre Gadonneix, the chief executive, said that EDF, which is 85 per cent owned by the French State, was aiming to cut its debt by at least 5 billion by the end of 2010 and that much of this would be achieved through asset sales. Gas crisis a PR coup for French nuclear industry | Reuters France's vast nuclear power network has largely shielded it from the Russian gas crisis, handing the country's atomic energy sector an unexpected public relations coup. With 80 percent of its electricity generated by nuclear power stations, the highest proportion in the world, France was able to reassure nervous households and industry after the Russia-Ukraine dispute cut off gas supplies to Europe. The gas crisis coincided with exceptionally cold weather in France, testing its power system to the limit as households turned up their heaters to maximum. French EDF's industrial contracts are counter competitive: EC The European Commission has told French energy giant EDF that its long-term electricity contracts with French industrial customers are counter competitive and could lead to an abuse of its dominant position in the French power market, the utility said in a statement released late on Christmas Eve. In July EDF said it had finalized agreement terms with industrial power user group Exeltium for contracts to supply some 13 TWh/year of power for 24 years.
BBC | EDF allowed to buy British Energy French Energy company EDF has won permission from the European Union competition authorities to buy British Energy, subject to certain conditions. EDF has to sell one plant it owns and one that British Energy (BE) owns, and sell a minimum amount of electricity to the British wholesale market. It also has to end a connection agreement with the National Grid. Nuclear Looking Less Viable for our Energy Future | EcoGeek
It's been a grim month for Nuclear Power, always a contentious issue for greens, power from the atom has taken two steps back as South African utility Eskom announce plans to cancel their tendering process for new nuclear plant in South Africa. It comes a week after revelations from the French economic publication Les Echos reveal that French campaign group "Sortir du nucleaire" have accused EdF of lying during a public consultation exercise which was the prelude to the decision to build a new nuclear plant at Flamanville in France. EDF nuclear stranglehold risks 10,000 jobs – Telegraph Britain could miss out on 10,000 skilled engineering jobs because of the stranglehold of France's EDF on the plan to build new nuclear power stations, the UK's largest union warned. Dougie Rooney, national officer of Unite, said that unless EDF is forced to sell strategic parcels of land it has acquired, it would be very difficult for an alternative reactor maker to compete and would mean most of the skilled work for the construction of new power stations would be done in France. EDF took centre stage in the UK's plan to build new nuclear power stations when it agreed to buy British Energy in September for £12.4bn. British Energy owns the most attractive sites on which to build reactors. AFP: France's EDF to buy Constellation nuclear assets for 4.5 bln
US-based Constellation Energy Group accepted a 4.5-billion-dollar (3.15-billion-euro) offer from France's EDF for a 49.99 percent stake in its nuclear power business, the companies said Wednesday. Constellation backed out a deal with renowned US investment manager Warren Buffett, whose energy group MidAmerican Energy Holdings Company had offered 4.7 billion dollars for the whole company. A statement from the French firm said the deal would "enhance Constellation Energy's long-term stability and liquidity position" and extend "the EDF Group's nuclear expertise in the United States." Constellation, a top US electricity supplier, said it would pay some 1.2 billion dollars to break off the merger with Mid-American in a combination of cash, bonds and shares to be declared in the fourth quarter of 2008. AFP: France's EDF claims 89% of British Energy
French electricity giant EDF said on Monday it now holds nearly 89 percent of nuclear operator British Energy and it will extend its offer to secure the remaining shares until January 5. EDF said that by the scheduled close of its 15.6 billion euro (13.4 billion pound) offer on December 5, it held 88.67 percent of British Energy's shares, including its original stake of 26.48 percent. EDF offers $6.5 billion for Constellation assets | Reuters * EDF offers $4.5 bln for half of CEG's nuclear assets * Option to buy $2 bln nonnuclear assets * EDF says offer values CEG at around $52/share * EDF shares down 0.5 percent, Constellation up 10 pct (Adds comment from analyst and investor, updates share prices) By Astrid Wendlandt and Michael Erman PARIS/NEW YORK, Dec 3 (Reuters) – French power company EDF (EDF.PA: Quote, Profile, Research, Stock Buzz) unveiled a plan to pay as much as $6.5 billion for 50 percent of Constellation Energy Group Inc's (CEG.N: Quote, Profile, Research, Stock Buzz) nuclear business and other assets in an attempt to torpedo a rival offer from investor Warren Buffett. If successful, the bid would give the world's largest nuclear utility a solid foothold in the United States, the world's biggest nuclear energy market, and represents a major plank of EDF's global expansion strategy. Could nuclear sell-off be another taxpayer bail-out? | The Guardian Late in September, the leading UK nuclear generator, British Energy (BE), said it had concluded a deal to be bought by France's sole nuclear generator, Electricite de France (EDF). The buyout creates a new company – technically, called Lake Acquisitions Ltd – to run most existing UK nuclear plants, as well as being keen to build new ones. It was immediately indicated that the Treasury, which would receive £4.4bn for the government's 36% shareholding in BE, would use the money raised to top up the fund set aside to decommission the existing nuclear plants. AFP: Northrop Grumman, Areva to build US nuclear parts plant US defense group Northrop Grumman and French nuclear giant Areva said Thursday they have teamed up to manufacture nuclear reactor components in the United States to supply rising demand. The joint venture, Areva Newport News, with Areva as the majority owner, was forged to build a manufacturing and engineering facility that will make heavy components for Areva's third-generation US Evolutionary Power Reactor (EPR), the two companies said in a statement. They said the new facility, to be built in Newport News, Virginia, would "supply the growing American nuclear energy sector." BBC NEWS | India and France in nuclear deal India and France have signed a major co-operation pact which paves the way for the sale of French nuclear reactors to Delhi, officials say. The nuclear accord was agreed in Paris between Indian Prime Minister Manmohan Singh and President Nicolas Sarkozy. FT.com UK – Cracks appear in the French nuclear consensus Henri Bour glances round the courtyard of the old farmhouse his parents restored when they fled Algeria after independence in 1962. "There was nothing here, not even a single vine. They did everything. That's why I don't want to let it go," he says. For 10 years he has run the Grangeneuve vineyard in Coteaux de Tricastin, the arid, southern region of the Rhône Valley. Now, aged 65 and thinking about handing over to the next generation, the former Pernod Ricard executive fears for the future. Bloomberg: EDF, KKR Bid for Constellation, Compete With Buffett Electricite de France SA, Europe's biggest power producer, said it offered to acquire Constellation Energy Group Inc. with KKR & Co. and TPG Capital LP for $6.2 billion, 32 percent more than Warren Buffett agreed to pay. The agreement announced Sept. 18 for Buffett's MidAmerican Energy Holdings Co. to buy Baltimore-based Constellation for $4.7 billion, or $26.50 a share, isn't adequate, Paris-based EDF said today in a public filing. Constellation Chief Executive Officer Mayo Shattuck said the Buffett deal was "superior'' to any alternative available after the largest U.S. power marketer plunged 58 percent in the preceding three days. EDF expected to make sweetened bid for British Energy | Reuters
French power giant EDF is preparing to make a sweetened offer for nuclear power firm British Energy (BGY.L: Quote, Profile, Research) as early as this week, the Sunday Express newspaper reported, without citing sources. The paper said the offer of about 770 pence a share was set to be signed off by EDF's board of Wednesday and could be announced the next day, although the timetable could also slip. FT.com / UK – Saving Britain's nuclear future Anyone who went off to the beach a month ago in the expectation that the future of Britain's nuclear industry had been settled will be returning to a serious disappointment. The structure of the industry is still undecided, while the government maintains the fiction that it is a question that can be resolved by the private sector alone. With the security of Britain's energy supplies at stake, this muddle and confusion is dismaying.
Helsingin Sanomat – Greenpeace's Anti-nuclear Blimp – Image Greenpeace's 44-metre anti-nukes blimp was put into the air over Olkiluoto in June. The balloon has been taken all over the world to Areva nuclear reactor sites. British Energy stalemate puts new nuclear reactors at risk | The Observer The on-off £12bn takeover saga of British Energy risks delaying plans to build new nuclear reactors on government-owned sites, it has emerged. The Nuclear Decommissioning Authority (NDA), the government-backed body, is waiting to launch a formal auction of land surrounding its sites. Investors who triggered a nuclear meltdown – Times Online The grand plan for nuclear power in the UK has come to a grinding halt with EDF's decision to abandon buying British Energy It's not often that the blocking of a single deal brings a whole area of national policy to a grinding halt. Yet that is what has happened with the failed (for the moment) auction of British Energy (BE), our sole nuclear-power provider. When its sale to EDF, the French utility group, was halted on Thursday, government energy policy was derailed at the same moment. British Energy bid reflects high risk | Reuters It might be brinkmanship which caused key shareholders to reject EDF's bid for British Energy at the last minute, but the move also highlights the difficulty seen in valuing the future of the nuclear power industry. After months of talks EDF's board agreed on Thursday to make a full cash offer of around 765-775 pence a share, valuing the owner of most of Britain's existing nuclear power plants at around 12 billion pounds. Timeline: A history of British nuclear energy – Times Online Labour's forced sale of British Energy's former Westinghouse unit (with its Nuclear Power division) to Japan's Toshiba 2 years ago- against the loud objections of BE's management- resulted in much of the mess of today.
Greenpeace to sue French Nuclear Industry | Greenpeace International Over the last month there have been a catalogue of accidents at the French nuclear site Tricastin-Pierrelatte. We've followed all the breaking stories on our new weblog 'Nuclear Reaction'. Now Greenpeace France has launched two court cases in an effort to find out what's really been going on at the site. British Energy blame game begins as EDF deal collapses – Telegraph Recriminations over who was to blame for the collapse of the £12bn British Energy takeover deal have begun in earnest with questions raised over the credibility of the nuclear generator's board and the Government's entire energy policy. The deal fell apart late on Thursday evening when Sir Adrian Montague, chairman of BE, informed EDF shortly after 10pm that his board would be unable to recommend the French utility's offer as a number of shareholders, including Invesco and M&G, felt it was too low.
Bloomberg: EDF May Sell U.K. Nuclear Sites to Win British Energy Electricite de France SA, the world's largest owner of nuclear power stations, may sell U.K. atomic sites to gain approval for the purchase of British Energy Group Plc, two people with knowledge of the talks said. EDF nuclear deal could value British Energy at £12.4bn | The Guardian France's EDF and Britain's nuclear generator, British Energy, are understood to have reached agreement in principle on the terms of an agreed bid. Although work on an offer is continuing, the French company is understood to be keen to finalise a deal next week, ahead of publication of its latest figures on Friday.
BBC NEW: EDF to buy British Energy It's been one of the longest negotiations in corporate history, but I have learned that EDF of France – in partnership with Centrica – is likely to announce early next week that it is buying British Energy, the UK's nuclear power generator, for more than £12bn. FT.com UK – Paris acts to allay fears of radiation The French government yesterday ordered an investigation into the water table around all of France's 58 nuclear reactors in an effort to dispel fears raised by a leak from a treatment plant run by Areva in southern France. MOX Fuel Production for Kyushu Electric to Start in October Kyushu Electric Power Co. said Monday that French nuclear fuel maker Melox SA will start producing uranium-plutonium mixed oxide, or MOX, fuel for its "plu-thermal" power generation in early October. Melox will complete output of some 0.5 ton of MOX fuel by next spring using part of the 1.1 tons of plutonium that Kyushu Electric owns in France, the Japanese power supplier said. Following the production, MOX fuel will be transported from France to Japan. The remaining plutonium will be used for further MOX fuel production, but the timing of this has yet to be fixed, company officials said. French seal $12bn Chinese nuclear deal – Times Online President Sarkozy helped to clinch the world's largest commercial nuclear power contract yesterday, winning an agreement to sell French-designed reactors and atomic fuel worth nearly $12 billion to China. The deal with Areva, the state-owned French nuclear energy giant, forms part of an ambitious Chinese drive to satisfy the country's growing hunger for energy. ANALYSIS-Zealous nuclear France may be vulnerable at home | Reuters France hopes its prized nuclear industry will be the model for the worldwide renaissance of atomic power, but its reliance on one energy source could leave it vulnerable at home. President Nicolas Sarkozy has placed the French nuclear industry at the heart of his foreign 1ff8 policy. "I am convinced that we need to help those countries on the road to development … If they have the wisdom to chose French technology it's even better," Sarkozy has said. German Minister Criticizes French Nuclear Stance | Europe | Deutsche Welle | 21.01.2008
German Environment Minister Sigmar Gabriel has taken a sideswipe at France for exporting nuclear technology. French President Nicolas Sarkozy has placed the French nuclear industry at the heart of his foreign policy.
Gabriel said in an interview with the German newspaper Nordwest Zeitung that he was uncomfortable with plans to construct atomic plants in countries "that are hardly reputed to be repositories of stable democracy."
"Anyone who praises nuclear energy as a panacea to energy policy issues should not be surprised if there is a growing danger of the proliferation of atomic weapons," Gabriel told the paper on Monday, Jan. 21.
Japan, France eye more cooperation on N-power: DAILY YOMIURI Japan and France are expected to agree to expand the scope of their cooperation in nuclear power utilization during a tour of Japan by French Prime Minister Francois Fillon in early April, according to diplomatic sources here.The two nations have a common interest in expanding the use of nuclear energy because they rely on other countries for carbon-based energy resources and find it increasingly difficult to secure a stable supply in the face of the hard-line resource-based diplomacy practiced by Russia and China, the sources said. WSJ.com $100 Billion Power Deal Moves Closer in Europe
French and Spanish companies are in advanced discussions about pursuing a tricky $100 billion deal in the Spanish utility industry that could reshape the European energy landscape.
Électricité de France SA, one of Europe's largest utilities, is in talks about forming a bidding duo with Actividades de Construcción y Servicios SA, a Spanish construction company. The team would make simultaneous bids for two of Spain's largest utilities — Iberdrola SA, the country's largest by market value, and Unión Fenosa, the third-largest, according to people familiar with the matter. Adding debt, the combined value of the transactions would be about $134 … AFP: Put up or shut up, Spain's Iberdrola tell France's EDF French power giant EDF should either make the bid for Iberdrola it is reported to be preparing or else "shut up," the chairman of the Spanish utility said Tuesday. "What we say is: make an offer or shut up!" said Sanchez Galan when asked by reporters about recent legal action taken by Iberdrola to get EDF to divulge its intentions for the firm. "We are standing before unfair competition because these rumours could affect our activities, our clients," he said at a news conference in the northern Spanish city of Bilbao. Last month a Spanish court ordered EDF to clarify its plans for Iberdrola after the French state-controlled firm said it had spoken to key Iberdrola shareholder ACS about a possible joint bid for the Bilbao-based power company. EDF faces challenge over nuclear technology – Times Online EDF, the French utility, could face a legal challenge over the technology it has decided to use in building Britain's latest generation of power stations. EDF announced last May that it planned to employ Areva, the French nuclear energy group, but its decision, which was made without giving rival reactor manufacturers an opportunity to bid for the contract, could be illegal under European law, according to Ros Kellaway, partner and head of EU competition law in Eversheds The reality of France's aggressive nuclear power push | Bulletin of the Atomic Scientists Article Highlights * Developing countries that have expressed interest in French nuclear power technology can't implement it anytime soon. * A French-led global nuclear power renaissance is problematic, since the country's nonproliferation record is poor. * French nuclear reactors aren't as safe as its promoters claim. * Nuclear power provides only a small portion of total French energy consumption. El Khabar: France to provide nuclear reactors to algeria Algerian nuclear installations are to be reinforced with French made reactors, following a nuclear agreement, of which content has been set later last month, Geopolitic.com said. The agreement is expected to be sealed on the occasion of the visit the French Prime Minister is to pay to Algiers by 21 June, noting that a year earlier, Algeria has expressed her will to construct a third nuclear reactor. British Energy to agree £10bn EDF takeover | The Observer The board of nuclear generator British Energy is expected to recommend a £10bn takeover bid by French giant EDF within a fortnight. An announcement could be made as early as this week. The remaining rival bidders – German group RWE and Spanish utility Iberdrola, which owns Scottish Power – have not formally withdrawn from the auction. But banking sources said this weekend that it was unlikely that either would now table a firm offer for British Energy, the UK's largest power generator. AFP: British Energy says 'takeover bids' too low LONDON (AFP) Nuclear power operator British Energy said Monday that a series of takeover proposals it had received from unnamed parties undervalues the company. British Energy announced on May 16 that it had received several offers from parties interested in the company as Britain prepares major new atomic energy investment. Queen of Nukes faces an unwelcome fall-out – TelegraphAnne Lauvergeon, chief executive of French nuclear giant Areva, has been sounding smug recently. The message from the Queen of Nukes in an interview this week was that Areva will be crowned as the exclusive reactor designer for Britain's new generation of nuclear power stations.\n\nBut perhaps she should be more concerned about her existing customers. French nuclear rivalry may hamper UK energy plans | Environment | The GuardianFrance's two biggest energy groups, EDF and GDF Suez, are vying to build the country's latest nuclear power plant, casting fresh doubt on their participation in Britain's planned nuclear renaissance. Last week President Nicolas Sarkozy gave the go-ahead for a second new-generation European pressurised reactor (EPR) on an existing site. It will be France's 60th nuclear power plant. La France nucleaire/Nuclear France: Table of Contents I. Materials The Six Nuclear Materials
The Uranium-Plutonium Chain
The report continues to cover all of the country's nuclear facilities.. Areva eyes West's nuclear potential It's late afternoon in Saskatoon and Armand Laferrere's flight back home to Toronto doesn't leave for a couple of hours yet. The president of Areva Canada Inc. doesn't seem to mind the wait. The day is typically busy for the smartly dressed Frenchman — leaving Toronto in the early hours of the day for a morning business meeting in Alberta, and then hopping on another plane to give an afternoon presentation to the Canadian Nuclear Workers Council in Saskatoon before heading home.
---
Nuclear Weapons News
The Associated Press: British, French nuclear subs collide in Atlantic
Nuclear submarines from Britain and France collided deep in the Atlantic Ocean this month, authorities said Monday in the first acknowledgment of a highly unusual accident that one expert called the gravest in nearly a decade. Officials said the low-speed crash did not damage the vessels' nuclear reactors or missiles or cause radiation to leak. But anti-nuclear groups said it was still a frightening reminder of the risks posed by submarines prowling the oceans powered by radioactive material and bristling with nuclear weapons. The first public indication of a mishap came when France reported in a little-noticed Feb. 6 statement that one of its submarine had struck a submerged object " perhaps a shipping container. But confirmation of the accident only came after British media reported it. France to spend $80 mln to clean up nuclear weapons tests base: Xinhua France has committed 80 million U.S. dollars to rehabilitate French Polynesian atoll of Hao, a key military base during the 20 years of nuclear weapons testing in the South Pacific. An agreement on France's assistance was signed between the French High Commissioner in Papeete, Adolphe Colrat, the French Polynesian vice-president, Jules Ienfa, and the Mayor of Hao, the Pacnews reported on Monday. Colrat said the clean-up will take seven years and marked a financial commitment by France 10 times bigger than what has been dispersed on Hao so far. Sarkozy backs Russian calls for pan-European security pact | World news | The Guardian President Nicolas Sarkozy of France joined Russia in condemning the Pentagon's plans to install missile defence bases in central Europe yesterday and backed President Dmitri Medvedev's previously ignored calls for a new pan-European security pact. Both presidents concluded a Russia-EU summit, in Nice in the south of France, with an agreement to convene a major international conference next summer at which the Americans, Russians and the 27 countries of the EU should come up with a blueprint for new post-cold war "security architecture" in Europe. Sarkozy: Israeli Attack Inevitable – by Gordon Prather While the Republicans were nominating Sarah Palin " who reportedly believes the Bush-Cheney war of aggression against Iraq was inevitable, part of "God's plan" " French President Nicolas Sarkozy was in Damascus, warning the "leaders of Syria, Turkey and Qatar" that an Israeli attack on Iran also appears to be inevitable. In comments broadcast on Syrian television, Sarkozy said "One day " whatever the Israeli government" we could find one morning that Israel has struck. BBC NEWS | Europe | France to reduce nuclear warheads President Nicolas Sarkozy has said France will reduce its number of airborne nuclear weapons by one third. Mr Sarkozy said the reduction to fewer than 300 missiles would leave France with "half the maximum number of warheads we had during the Cold War". Reuters: France ready to help clean Algeria blast sites France is ready to carry out a new study of 1960s French nuclear test sites in Algeria and if necessary help clean up any pollution, France's ambassador in its former colony said in remarks published on Wednesday. The envoy, Bernard Bajolet, added in an interview with El Khabar newspaper that a year ago France had handed Algeria maps showing the extent of contamination and suggested steps that would need taking if Algeria ever wanted to develop the areas. Algerian commentators say French foot-dragging in acknowledging that harm was caused by the tests and in compensating victims has slowed efforts to improve ties between the two countries since a traumatic war for independence.
---
---
Nuclear Editorial and Opinions
Caroline Sourt: Cheaper energy for the UK must not come at vast expense to the people of Niger | Comment is free | guardian.co.uk Areva is the French nuclear company that is currently building plants across Europe and is due to lead Britain's nuclear expansion. For the last 40 years, it has been mining uranium in northern Niger, operating out of Arlit. Entering the town is a little like becoming an extra in a 1950s B-movie about the end of the world. Arlit is surrounded by desert " not the beautiful, undulating sand dunes of travel magazines, but a vast stretch of barren plain where orange dust storms blow in from the Sahara. The 2,000 miners live in company-maintained family houses, with orderly streets, clean running water, and mains electricity. French dishes such as magret de canard appear on the menu at the management clubhouse. There are schools, a hospital, and sports grounds where everyone is supposed to be able to play football: an unlikely suburban feature in the middle of the desert. But these facilities are only open to the mining families and civil servants posted in the town. Why does nuclear power fly in France, but not in the U.S.? – Machinist – Salon.com While nuclear power is pretty cold (more or less) in the U.S., it's heating up around the world. Electricite de France, the French power giant, just bought British Energy for about $23 billion, which gives the French company a major role in controlling British domestic energy production. France, of course, is well known for having three-quarters of its energy produced from nuclear power plants. (Compare that with about 20 percent in the U.S.)