It was a nuclear news fallout week!  I could write a huge article just trying to cover all the blowback from the $50 billion bailout campaign. I went to a party last night that had nothing to do with nuclear energy and people were talking about the story! Good work folks!
This is a fun one.  As part of the push to reopen the long closed Bataan reactor in PI, its come out in the news there that the Pope is opposed to nuclear power!  Dang. We have god on our side! A couple of stories out of France including the report that there was a dramatic increase in the number of accidents at reactors in 2008. The GP revelation is still rolling around Europe about the EPR's dramatic impacts on waste production. Russian environmentalists are very concerned about a rumor that the satellite collision included a nuclear reactor on board. Sweden's conservative ruling party jumped into the pro-nuke side, while Scotland stood up to the pro-nuke bashing.
But back to the news. The Yucca Mt. story is a good starting point. Chu was caught talking to the press suggesting that he would fight to keep Yucca Mt. going.  That one got hushed up while his push for more renewables got airing. The state battle to keep the anti-Yucca project up and running is a hot story. Energy Solutions is buttering up the state legislators in an attempt to solve their crunch by importing n-waste from outside the US.  Georgia's senate CWIPPED their ratepayers, and the DOL has released a 2008 review of their payments to workers. Yep, they are doing better compared to 2005 but then the real story is missing in just how many people who have been refused. The DOL PDF file has been locked so no part of the text or findings can be pulled out. Hmm.
IEER has released a report on Thorium reactors along with a handful of other new docs.
But the big news in terms of trends is that Constellation has abandoned its Nine Mile Island COL in NY.  Vt Yankee is at a crossroads over relicensing, even Platts released a story about a new report that should scare the pants of the pro-nukers.  Make sure to skim the stories this time! There's a lot of news of all shapes and sizes!
Lastly, you might want to check out Lovelock's latest scree which was published in the London Times. He believes that Russia is behind a plot to terrorize the west away from nuclear so that they can control the world's energy supplies (nuclear).
---
Top Nuclear Stories Index
---
Nuclear Reactor News
Nuclear power plant utilization nearing lowest level in 29 years – The Mainichi Daily News
The operating rate of Japan's nuclear power plants stood at 58 percent in 2008, and will likely sink to the lowest level in 29 years on a fiscal-year basis, a government survey has shown.
Provisional estimates in the survey by the Ministry of Economy, Trade and Industry put the operating rate of 55 commercial nuclear power plants in Japan at 58 percent in 2008. The level is the lowest since the 57.4 percent recorded in 2003, when periodic inspections were held earlier due to false inspection reports.
On a fiscal-year basis, the figure for fiscal 2008 is expected to come near the lowest level of 54.6 percent recorded in fiscal 1979.
Oyster Creek concerns transcend drywell issue | Asbury Park Press
The focal point of most of the safety concerns at the Oyster Creek nuclear plant recently has been the drywell, a steel barrier surrounding the plant's reactor vessel that is supposed to contain radiation in the event of an accident. The fear is that the 40-year-old drywell is continuing to erode to the point it could buckle, creating a potentially cataclysmic accident.
That concern is well-warranted. Thanks to the tenacity of citizen activists, approval of a 20-year license renewal is being held up pending further analysis of the drywell's structural integrity. If it receives a clean bill of health, the Nuclear Regulatory Commission is all but certain to approve a 20-year license extension for the plant, the nation's oldest commercial reactor.
Mid Hudson News: Engel tells NRC chief that Indian Point license should not be renewed
Congressman Eliot Engel urged the head of the Nuclear Regulatory Commission to deny Indian Point's application for relicensing, saying the reactors at the Buchanan plant continue to have too many serious issues to ignore.
Engel met with Dale Klein, commissioner of the NRC, in his Washington office telling him, Indian Point would never be built today at its present location because of its proximity to the millions of people in the New York metropolitan area. It is degrading the Hudson River by using its water, some two billion gallons daily, to cool the plant, and by the radioactive leakages that may have already reached the river.
Engel also told Klein the site is a very tempting target for terrorist and there are too many other serious issues about the dangers of Indian Point's nuclear reactors to ignore.
Nuclear plant is a major source of air pollution – The Mercury Opinion(pottsmerc.com)
Limerick Nuclear Power Plant emits so much dangerous air pollution (in addition to radiation) that it's considered a major air pollution source under the Clean Air Act. So much for advertisements claiming nuclear power is safe, clean energy. Not only is nuclear power a threat to water quality and quantity, Limerick Nuclear Power Plant's Title V permit shows it's a major air polluter.
November 14, 2008 there was a notice in the Mercury for a Limerick Nuclear Plant Title V permit renewal. This permit requires major air pollution sources to list all their air pollution sources. Since that time we received and reviewed the permit. We were shocked at not only what was in the permit, but also what was incredibly left out of the permit.
The loopholes are unprotective and unacceptable. Almost anything goes.
Radiation, the signature toxic at a nuclear plant, was excluded even though radiation emissions are regulated by EPA and reported by Exelon to NRC.
Postbulletin.com: John Weiss: Nuclear plant expansion could affect river fishing
The Department of Natural Resources is waiting to read next month's draft environmental impact statement for expanding the capacity and life of the Prairie Island Nuclear Power Plant near Red Wing before it can tell how the project will affect fishing on the Mississippi River.
But it already is concerned about more warm water, both in winter and summer.
The plant's license to operate one of two reactors will expire in four years, while the other will end in five years. The plant is 7 river miles above Red Wing.
Japan agency OKs TEPCO reactor restart – Kyodo | Reuters
Japan's nuclear safety agency gave the green light to Tokyo Electric Power Co (TEPCO) to restart its No. 7 nuclear generator at the quake-hit Kashiwazaki-Kariwa plant, Kyodo news said on Friday, citing government officials.
The officials said that after examining TEPCO's plan and inspection data, the Nuclear and Industrial Safety Agency has concluded the reactor is clear for a test run, Kyodo reported.
WWW.WPCVA.COM: Possible nuclear facility expansion stirs controversy
Dominion Power wants to generate more electricity from nuclear power in Virginia. But the proposed expansion of a nuclear plant 60 miles northwest of Richmond has generated safety and environmental concerns among nearby residents.
The U.S. Nuclear Regulatory Commission held a public hearing Feb. 3 on the proposed addition of a third reactor at the North Anna Nuclear Power Plant in Louisa County. Opponents were present to voice their objections.
"We are obviously opposed to a third reactor on Lake Anna," said Louis Zeller, science director for Blue Ridge Environmental Defense League. "We have our problems with the first two reactors. Adding a third reactor is a situation which puts extreme stress on the resources that is the lake."
Zeller said officials should consider another factor: The reactor's site is on a seismically active fault line.
Constellation opts for Maryland over Scriba for first new plant – NewsChannel 9 WSYR
Oswego, New York (WSYR-TV) – Oswego County boasts several nuclear power plants already — but any hopes it will house Constellation energy's newest facility have been dashed.
Friday, the U.S. Nuclear Regulatory Commission announced it is postponing its review of Constellation's application for a new plant in Scriba — at the company's request.
Constellation asked for the delay because it has decided to build the first of its four proposed nuclear plants in Maryland.
Paperwork to move that project forward must first be approved by the NRC before any subsequent plants can be okayed.
Jordan Times: Jordan, France form 5 nuclear cooperation taskforces
The Joint Higher Jordanian-French Steering Committee convened on Thursday to draw up a nuclear strategy and look into mechanisms to foster cooperation between the two sides.
At the meeting, co-chaired by Jordan Atomic Energy Commission Chairman Khaled Toukan and Director General for Energy and Climate in France Pierre-Franck Chevet, Toukan said the committee was formed after signing an agreement on nuclear cooperation and a protocol between Jordan and France last year during His Majesty King Abdullah's visit to France.
Toukan added that five working teams were formed under the committee, including a group tasked with the issue of funding the proposed project, especially uranium mining and the building of a nuclear power generation plant in the Kingdom.
EDF may sell power plants in France to fund UK nuclear acquisition – Times Online
EDF, the French energy group, could be forced to sell some of its power stations in France to help to fund its £12.2 billion acquisition of Britain's nuclear industry, it admitted yesterday.
EDF shocked investors by unveiling a fall of nearly 40 per cent in annual profits and warning that its debt pile had increased to nearly €25 billion (£22.5 billion) after a string of acquisitions, including those of British Energy, the UK nuclear generator, and America's Constellation Energy.
Pierre Gadonneix, the chief executive, said that EDF, which is 85 per cent owned by the French State, was aiming to cut its debt by at least .5 billion by the end of 2010 and that much of this would be achieved through asset sales.
PDF: IEER: PSR: Thorium Fuel: No Panacea for Nuclear Power
By Michele Boyd and Arjun Makhijani
A Fact Sheet Produced by Physicians for Social Responsibility and the Institute for Energy and Environmental Research
Thorium fuel has been proposed as an alternative to uranium fuel in nuclear reactors. There are not thorium reactors, but rather proposals to use thorium as a fuel in different types of reactors, including existing light-water reactors and various fast breeder reactor designs.
Thorium, which refers to thorium-232, is a radioactive metal that is about three times more abundant than uranium in the natural environment. Some of the largest reserves are found in Idaho in the U.S. Large known deposits are in Australia, India, and Norway. The primary U.S. company dvocating for thorium fuel is Thorium Power (www.thoriumpower.com). Unlike the claims made or implied by thorium proponents, however, thorium doesn't solve the proliferation, waste, safety,
or cost problems of nuclear power, and it still faces major technical hurdles for commercialization.
Financial crisis, construction woes may hurt nuke revival: study
The political climate and external conditions for new nuclear power plants may be more favorable now than at any time in the past several decades, but problems with a plant now under construction and the global financial crisis could deal the industry a setback, University of Greenwich Professor Stephen Thomas said Wednesday. The current nuclear renaissance has much greater government backing than previous prospective nuclear revivals and the external factors, such as volatile fossil fuel prices, the need to act on climate change and the geopolitical situation are as favorable as they are likely to get [for new nuclear], Thomas said Wednesday in a paper released at a conference in Washington. But Thomas and co-author David Hall wrote that the Areva EPR reactor being built for Finland utility TVO remains "the marker for the industry."
Lawmakers put Yankee on notice: Times Argus Online
Legislative leaders have put Entergy Nuclear on notice that if they don't have the terms of a possible new Vermont Yankee power contract by next week, it is next to impossible for the Legislature to take up Yankee's re-licensing this year.
"We're all tremendously frustrated," said Sen. Peter Shumlin, D-Windham, president pro tem of the Senate, who sent the letter to Entergy Nuclear officials along with House Speaker Shapleigh Smith earlier this week.
The two leaders set a deadline of Feb. 18 to receive details of a power contract.
So far, Entergy Nuclear has said that it doesn't plan on entering into a special power contract with Central Vermont Public Service Corp. and Green Mountain Power, relying on the company's revenue sharing agreement for the state's main financial incentive.
South Carolina regulators OK nuclear power project | Reuters
South Carolina regulators have unanimously approved a request by the state's largest utility, South Carolina Electric & Gas (SCE&G), to join with a state-owned utility to build two nuclear reactors.
The South Carolina Public Service Commission vote on Wednesday gave South Carolina Electric & Gas the right to begin raising electricity rates next month to help pay for its portion of the $9.8 billion project.
SCE&G, a subsidiary of SCANA Corp (SCG.N: Quote, Profile, Research), and Santee Cooper, known formally as the South Carolina Public Service Authority, plan to build the two reactors at the site of the V.C. Summer Nuclear Station near Jenkinsville, about 30 miles north of the state capitol, Columbia.
Austin poised to reject nuclear-plant expansion

The proposed expansion of a South Texas nuclear plant would probably finish billions of dollars over budget and years late, and investing in the deal would be too risky for the City of Austin even under the most optimistic financial projections, according to an independent report commissioned by the City Council.
The council must vote today on whether to participate in the expansion. Following the advice of a nuclear power consultant and Austin's electric utility, the council is scheduled to say no to the proposal, which would put the city on the hook for as much as $2 billion in construction costs, in addition to its current commitment to the South Texas Project.
The Free Press — Another spectacular $50 billion no nukes victory for the forces of Solartopia
For the third straight year, against all odds, a national grassroots No Nukes campaign has stripped out of the federal budget a proposed $50 billion boondoggle for new atomic reactors.
The victory gives a giant boost to solar, wind, efficiency, mass transit and other Solartopian technologies that can solve global warming, sustain real economic growth and bring us a truly green-powered Earth.
This latest victory came Wednesday, February 11, as a top-level Congressional conference committee ironed out the last details of the Obama stimulus package. The loan guarantee scam was slipped into the Senate version by Republican Bob Bennett (R-UT) in cooperation with Democrat Tom Carper (D-DE). The loan guarantees would have backed a Department of Energy program supporting new reactor construction, despite a report from the Government Accountability Office warning that such projects would bankrupt more than half the utilities that might undertake them.
Associated Press: Pro-nuclear loan program dropped from stimulus
A proposal to increase a loan guarantee program for innovative energy projects by $50 billion has been stripped from the economic recovery package after environmentalists argued it would primarily benefit the nuclear industry.
Sen. Robert Bennett, R-Utah, who had gotten the measure into the stimulus bill as it moved through the Senate, confirmed Thursday that the provision had been removed from the final bill during negotiations between the House and Senate.
Bennett's amendment authorized a more than doubling of an existing $42 billion loan guarantee program established by Congress in 2005 for new technologies that do not emit — or are designed to capture — carbon dioxide, the leading greenhouse gas blamed for global warming.
Pope against nuke for power – INQUIRER.net
It appears the pope and another ranking Vatican official were misquoted on the use of nuclear energy by a local politician.
Pope Benedict XVI supports the use of nuclear energy but only for improving the medical field and helping the poor but not for generating electricity, Balanga Bishop Socrates Villegas said Tuesday.
Number of French nuclear incidents soars in 2008 | Reuters
The number of nuclear incidents reported by the French nuclear safety watchdog jumped by nearly a third in 2008 year-on-year, the body said on Wednesday.
The nuclear safety authority (ASN) told Reuters the number of incidents at level one of the International Nuclear Event Scale (INES), which goes from zero to seven, stood at 72 in 2008, up from 56 in 2007, a 28 percent rise year-on-year.
NWAnews.com : 2 reactors shut after fire, leak

Arkansas Nuclear One near Russellville were shut down nearly 30 hours this weekend after unrelated problems involving a fire in a turbine building for Unit 1 and a steam leak in a turbine line that serves Unit 2.
Neither occurrence caused extensive damage – and none to the reactors, plant spokesman Phil Fisher said Monday. Plant workers were unharmed, and neither event threatened public safety, he said.
Red Alert for nuclear power and energy security – NEW EUROPE
On the heels of the Russian- Ukrainian gas crisis, which left many EU citizens without heat this winter, European Parliament members in Strasbourg on February 3 adopted a report that calls for strengthening the security of supplies to the 27-country bloc and puts the focus back on nuclear energy and coal. The report by French MEP Anne Laperrouze on the Second Strategic Energy Review, which will be on the agenda for the European Council debate on the EU's future energy strategy on March 19-20, was adopted by 406 votes in favour, with 168 votes against and 87 abstentions. Members of the EPP-ED Group voted overwhelmingly in favour of the report. MEPs asked the Commission and the Czech Presidency to present a new ambitious and far-sighted diversification plan to the next meeting of the EU's heads of state.
newsdurhamregion.com | Nuclear regulator OKs nuclear assessment
Ontario Power Generation has cleared another hurdle on its way to a possible refurbishment of the four reactors on the 'B' side of the Pickering nuclear station.
The Canadian Nuclear Safety Commission, the federal regulator, accepted the conclusions of an environmental assessment conducted by OPG that the refurbishment work won't impact the environment.
In its ruling, the CNSC stated the refurbishment "is not likely to cause significant adverse environmental effects," provided mitigating measures are taken.
Ecology Party tries to block two Florida nuclear reactors
Cara Campbell of Fort Lauderdale, chairwoman of the Ecology Party of Florida, said today her group is intervening in an attempt to halt approval and construction of two nuclear reactors in the state.
The party has filed as a co-intervener on the issue of two proposed nuclear rectors in rural Levy County, on the west coast of Florida.
Here's Campbell's statement:
The Ecology Party of Florida is unwavering in its advocacy of the precautionary principle and nuclear power is proven unsafe. We believe energy conservation as well as other alternative energy options would preclude building these dangerous new reactors.
---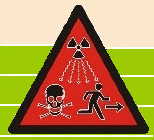 Nuclear Health and Safety News
Germany investigates radioactive steel exported by India : Europe World
Berlin – Germany is investigating 150 tons of steel items imported from India which were contaminated with radioactivity, the news magazine Der Spiegel said in an report to appear in its Monday issue. It said the most serious case was 5 tons of stainless steel wool which had to be disposed of by a nuclear-waste company, GNS.
The contamination was thought to be the result of the radioactive isotope cobalt 60, which is used in nuclear medicine, being inadvertently mixed with steel scrap and being melted down at three Indian steel works.
Anyone near the container of steel wool, which had been intercepted in August last year in the German port of Hamburg, would have received one millisievert of radiation in 24 hours.
Spiegel said German regulations treated more that one millisievert in an entire year as unsafe.
Authorities Confiscate Radioactive Device – KVVU Las Vegass
A potentially dangerous radioactive device was found and confiscated in Las Vegas Friday.
The Nevada State Health Division said the tool uses radioactive material to measure soil density. It was held by a company with an expired license.
Investigators found and secured the device.
Officials said radioactive material is a national priority, because in the wrong hands, it can be used for terrorism.
RIA Novosti – Ecologists fear satellite debris could be spread across Russia

Ecologists have expressed fears that remnants of the U.S. and Russian satellites that collided on Tuesday could pollute a large portion of Russia, a federal environmental official said on Friday.
Konstantin Tsybko of the Federal Service for Supervision of Natural Resources said that a number of large ecological organizations had approached him since a U.S. Iridium satellite and the defunct Russian Cosmos-2251 collided approximately 800 kilometers (500 miles) above Siberia. This was the first time such an incident has occurred.
"Their fear is understandable, especially since the Western press has published reports that there could be a nuclear reactor on board one of the satellites," Tsybko said.
VY fenceline dose discussion to be reopened – Brattleboro Reformer
After being scolded by the Vermont House's Committee on Administrative Rules for changing the way it measures radiation at the fenceline of the Vermont Yankee nuclear power plant, the Vermont Department of Health announced Thursday it would open the process to public comment.
The department has scheduled a public hearing March 9 from 6 to 9 p.m. at the Vernon Elementary School to discuss what it is now calling "proposed amendments."
"When you want to amend a rule you have to go through a public notification and hearing process," said Richard Marek, D-Newfane, the chairman of the rules committee.
The department's response on Thursday was the one the committee hoped to hear after it reprimanded the department, he said.
DOL: 2008 report to congress: Energy Employees Occupational illness compensation Program
DOL report listing the payments to applications for the EEOICPA program.
Note this PDF file has been locked so no text or materials can be pulled.
Officials verify dirty bomb probe results – Bangor Daily News
In the wake of revelations that a Belfast man had a stash of potentially hazardous materials at his home when he was killed last December, state Public Safety Commissioner Anne Jordan stressed Wednesday that at no time was the public at risk.
Jordan did confirm that a number of materials were taken from the home of James G. Cummings on the night of Dec. 9, and that the FBI was contacted.
Augusta – Commissioner Jordan: Materials seized from Belfast home posed no danger to public – Government – VillageSoup
The Commissioner of the Maine Department of Public Safety said Wednesday, Feb. 11, in a press release that the health and safety of the public were never at risk from items seized in December from the High Street home of homicide victim James Cummings.
Commissioner Anne Jordan was reacting to published reports that potentially hazardous materials were recovered from the home of Cummings, who was shot and killed Dec. 9, 2008, by his wife, Amber Cummings.
Officials offer assurances after radioactive find in Belfast – Fosters
Authorities removed some radioactive material and instructions for building a "dirty bomb" from the home of man whose wife is accused of fatally shooting him, but law enforcers said Wednesday there was never a public health risk.
The radioactive materials discovered in the home of James Cummings after he was killed Dec. 9 were not enough to make a dirty bomb, officials said.
A National Guard civil team went to the home after the shooting, and a state hazardous materials team removed several items, officials said Wednesday.
The Maine team told state police detectives it was safe to continue processing evidence, said Maine Public Safety Commissioner Anne Jordan.
ISS – Fallout fallacies: How TVA misled on coal ash radiation threat

A week after a dam collapsed at the Kingston power plant in eastern Tennessee and dumped more than a billion gallons of toxic coal ash waste into the nearby community of Harriman and the Emory River, the Tennessee Valley Authority collected samples of the ash and tested them for radioactivity. The summary of results [pdf] released by the company suggested the risk was minimal, stating that the total radioactivity in the ash was "less than that found in low sodium salt available to consumers on the shelves of grocery stores."
New nuclear plants will produce far more radiation -Â  The Independent

New nuclear reactors planned for Britain will produce many times more radiation than previous reactors that could be rapidly released in an accident, The Independent on Sunday can reveal.
The revelations " based on information buried deep in documents produced by the nuclear industry itself " calls into doubt repeated assertions that the new European Pressurised Reactors (EPRs) will be safer than the old atomic power stations they replace.
---
NRC News
NRC to delay review of proposed UniStar NY reactor | Reuters
The U.S. Nuclear Regulatory Commission will delay license review for a new nuclear reactor at the existing Nine Mile Point nuclear power station in New York at the request of UniStar Nuclear Energy LLC, the NRC said on Friday.
UniStar is a joint venture of Maryland-based Constellation Energy Group (CEG.N) and EDF Group (EDF.PA) of France formed to pursue building new U.S. reactors.
UniStar said it wants the NRC to hold off on the Nine Mile license to focus attention on UniStar's planned reactor at the Calvert Cliffs plant in Maryland. Earlier, UniStar dropped Nine Mile out of the competition for federal loan guarantees for nuclear power, also to concentrate on the Calvert Cliffs proposal.
NRC Releases Operating License Review Schedule for South Texas Project Expansion
The Nuclear Regulatory Commission (NRC) issued a schedule for the Combined License (COL) review of the South Texas Project (STP 3&4) expansion today. Based on the NRC's schedule, Nuclear Innovation North America LLC (NINA) – the nuclear development company jointly owned by NRG Energy, Inc. (NYSE:NRG) and Toshiba Corporation, anticipates receiving the COL for the new units in 2012. With this permitting schedule established, we can now move to complete the detailed design and construction schedules from pouring first concrete to fuel load and startup.
Issuing the schedule marks the continuation of NRC's review based on a revision to the STP expansion application filed in September 2008. The revision incorporated a limited number of changes to enhance safety and increase the ability to complete the units on time and on budget using the proven NRC-certified Advanced Boiling Water Reactor (ABWR) design.
NRC: AREVA Enrichment Services, LLC Gas Centrifuge Facility
On December 30, 2008, AREVA Enrichment Services, LLC (a subsidiary of AREVA NC, Inc.), submitted an application to the U.S. Nuclear Regulatory Commission (NRC), seeking a license to construct and operate a gas centrifuge uranium enrichment facility in the United States. Specifically, AREVA has selected a site in Bonneville County, Idaho, for its new facility, which will be known as the Eagle Rock Enrichment Facility. For detail, contact us or see the following topics on this page:
---
Nuclear Fuel Cycle News
The Zimbabwean – Zambia: State to issue 2 uranium licences
THE Government is now ready to issue uranium mining licences to two of the four investors who applied for them under the new legislation, Mines and Minerals Development Deputy Minister Boniface Nkhata has said. According to online mining news publication Miningmx.com, Mr Nkhata said at the ongoing Mining Indaba conference in Cape Town that the two licences would be granted before the end of the current quarter.
The Connexion – TV show reveals radioactive risk
FEARS that radioactive material taken from France's old uranium mines has been used in construction have been raised by a TV documentary.
According to investigators for the programme Pièces à Conviction (Incriminating evidence), there are many sites where radioactive material is a potential health risk including schools, playgrounds, buildings and car parks.
Very little uranium is now mined in Europe, but France carried out mining from 1945 " 2001 at 210 sites which have now been revealed by IRSN, the Institute of Radioprotection and Nuclear Safety on its website –
Uranium project near Moab ahead of schedule – Salt Lake Tribune
The first rail cars hauling uranium tailings away from a huge pile near Moab could move sometime in April.
Work is about a month ahead of schedule to begin rail shipments, said Don Metzler, the project's director for the federal Department of Energy. Managers are hoping to ship the first load April 20, but Metzler says that date is only a target at this point and not firm.
"It's getting more intense, and we're getting more excited," Metzler said Friday.
The 16 million tons of radioactive sludge are being taken to Crescent Junction as part of a $1 billion project to deal with the waste.
The tailings are leftovers from a former uranium mill about three miles northwest of Moab.
The 130-acre site along U.S. 191 leaches contaminants into the river, which provides water for some 25 million people downstream.
WWW.WPCVA.COM: Educate yourself on dangers of uranium mining
Uranium has never been mined safely anywhere in the world, in the past nor in the present, and it won't be minded safely here in Virginia.
People have suffered from uranium mining in thousands of ways.
Air, water, soil, plants, animals, homes, things you touch and eat, your hair and everything else around each person and for hundreds of miles around a mine, gets polluted by radioactive uranium, radon or other poisonous by-products of mining.
Once uranium and radon have been released and extracted from the ground, you can be sure it will find its way into your food, clothing, water, homes and, of course, your cells and DNA.
Officials confirm scrap contained uranium
A scrap metal company had to call in government officials after it discovered that some of its scrap metal was contaminated with uranium.
KMR Stainless discovered the scrap was radioactive after it had been shipped from Saint Petersburg to Dordrecht, in the Netherlands at the end of 2008.
The firm called in inspectors from the Dutch Ministry of Housing, Spatial Planning and the Environment (VROM) after the discovery.
Inspectors have now confirmed the scrap had been contaminated with low-grade enriched uranium and officials had informed the UN's International Atomic Energy Agency (IAEA).
NRC: Waste Incidental to Reprocessing
The U.S. Department of Energy (DOE) manages high-level waste (HLW) at sites across the DOE complex. This HLW is the highly radioactive waste material produced as a byproduct of the reactions that occur inside nuclear reactors:
* Much of this HLW is spent (depleted) nuclear fuel, which has been accepted for disposal.
* Some HLW consists of other highly radioactive materials that are determined (consistent with existing law) to require permanent isolation.
* The remaining HLW comprises the liquid and solid waste byproducts (containing significant concentrations of fission products) that remain after spent fuel is reprocessed to extract isotopes that can be used again as reactor fuel. Although commercial reprocessing is currently not practiced in the United States, the defense reprocessing programs at certain facilities managed by DOE do produce significant quantities of HLW.
From time to time, however, in accordance with DOE Order 435.1 exit icon, DOE has determined that certain waste resulting from reprocessing spent nuclear fuel is actually waste incidental to reprocessing (WIR), rather than HLW. For an understanding of the role that the U.S. Nuclear Regulatory Commission (NRC) plays in the waste determination and disposal processes, see the following pages, as well as the related information provided below:
Uranium fight not over, sides ready for round two | Greeley Tribune
It's time to get back to work, anti-uranium activists say.
For the residents across northern Colorado who are opposed to a proposed uranium mine near Wellington, the holidays were a time off. Out of the public eye, and off the radar it may be, but the uranium mine they say threatens their ground water hasn't stopped. Indeed, it may be just beginning.
Powertech Uranium Corp. "a Canadian firm" is busy collecting ground, air, water and soil samples from its Centennial site, about seven miles from Wellington, 16 from Greeley and 11 from Fort Collins, in hopes to apply for permits in May to establish an in-situ leach mine, said Richard Clement, president and CEO of Powertech. In-situ mining pumps treated groundwater into the ground to dissolve and collect uranium, which is brought back to the surface.
Clement said the permitting process will take about a year but that the site should be ready to go in mid-2011.
Toshiba, Tepco to buy stake in Canada's Uranium One | Reuters
Japan's Toshiba Corp said on Tuesday that it, Tokyo Electric Power Co and the Japan Bank for International Cooperation will together buy C$270 million ($221.9 million) worth of shares in Canada's Uranium One Inc.
The private placement issue price of C$2.30 per share represents a 15 percent premium to the 20-day volume weighted average price of Uranium One shares in Toronto.
B.C. takes control of nuclear material at beleaguered mill
The B.C. government moved one step closer Monday to becoming the de facto operator of the Mackenzie pulp mill by extending an emergency environmental order indefinitely.
The new order replaces a Jan. 25 order under the Environmental Management Act that permitted the government to run the mill temporarily to prevent an environmental disaster. The new order goes into effect at midnight Monday.
Uranium mining plan splits Pittsylvania County | Lynchburg News Advance
Byron Motley's family has lived here in Pittsylvania County for generations. The hay farmer can still look across the narrow blacktop road in front of his house and see the oak tree beneath which his father was born.
But Motley is suddenly pondering a move to North Carolina.
Likewise, Phillip Lovelace, the ninth generation in his family to live in Pittsylvania, is considering moving to
TheChadronNews – Panel says foreign ownership an issue in mine's expansion
The ownership of the Crow Butte Resources uranium mine near Crawford by a Canadian mining company is a legitimate issue for argument in deciding whether the mine should be allowed to expand its operation to a nearby site, a three-member panel of Nuclear Regulatory Commission judges has ruled.
In a decision issued Jan. 27, the NRC judges also said that questions of the impact of low levels of arsenic in water returned to aquifers during mining operations, the relationship between arsenic exposure and diabetes and information about an alleged cluster of pancreatic cancer in the Chadron area can also be raised during hearings on the mine's proposed North Trend expansion.
---
Nuclear Waste News
How did we get stuck talking about Yucca Mountain again? – Las Vegas Sun
How did we get stuck talking about Yucca Mountain again, after all these years? If it isn't those Northern Nevada types pushing for a white flag for money or those annual boasts about funding cuts from Harry Reid, it's a story in The New York Times last week in which the energy secretary went off message: (Energy Secretary Steven) Chu said the Energy Department should continue to answer questions from the Nuclear Regulatory Commission about the application and then let the commission make a decision. When the delegation erupted, the Obama administration had to put out a reassuring clarification. No Yucca, no how, it said. Well, then why not just withdraw the application, Mr. President?
EnergySolutions donates to many Utah lawmakers – Salt Lake Tribune
There are few forces on Capitol Hill that can compare with EnergySolutions' influence.
The company has generously spread around more than $500,000 in state political contributions since 2006, contributing money to more than 80 percent of sitting lawmakers.
Moreover, the company employs at least 10 of the most influential lobbyists in the state, including a former House speaker and a Senate president, their spouses and a handful of other power brokers.
EnergySolutions seeks deal with state for its N-dump – Salt Lake Tribune
EnergySolutions, the Salt Lake City-based nuclear waste company, is stepping forward with a partial fix for the state's budget problem: foreign radioactive waste.
For weeks, the company has worked quietly with state lawmakers on a proposal to have the state split EnergySolutions' profits from the disposal of foreign waste, profits that could mean as much as $1 billion over a decade.
There's just one obstacle — but it's a big one.
EnergySolutions hasn't been cleared to take foreign waste at its mile-square disposal site in Tooele County. Changing that would require Gov. Jon Huntsman Jr. to drop his adamant opposition or the Legislature to override him.
Can anyone recall what we put in our nuclear dump? | The Guardian
"We need your help," begins the plaintive ad on the front of the Whitehaven News. Did you work at Sellafield in the 1960s, 1970s or 1980s? Were you by chance in the job of disposing of radioactive material? If so, the owners of Britain's nuclear waste dump would very much like to hear from you: they want you to tell them what you dumped – and where you put it.
The reason for the ad is simple: the Cumbrian facility's new operator, LLW Repository Ltd, has discovered that the historic records of disposal supposedly kept by the British state are far from complete.
ReviewJournal.com- DOE distances secretary from Yucca Mountain Project comment
he Obama administration on Thursday sought to put distance between Energy Secretary Steven Chu and a published report that suggested he favored keeping the Yucca Mountain Project alive for a while longer.
A remark attributed to Chu in the New York Times prompted Nevada lawmakers to do a double-take at what appeared to be an off-message comment.
East Ottawa Star > Radioactive waste reveals faults in system
The city's latest sewage scandal seems to have elicited a far quieter response than the tonnes of raw sewage that spilled into the river in 2006.
Maybe it's because a beach wasn't forced to close or people weren't worried about swimming in E. coli-contaminated water. Maybe it's because the radiation has been linked to medical isotopes, where the word medical elicits a certain perception of safety. Or perhaps it's because residents have been reassured their drinking water isn't affected.
Regardless of the reason, councillors and residents should be just as vocal (and just as concerned) about radioactive septic sludge as they are raw sewage flowing into the river. Both demonstrate Ottawa has a faulty system when it comes to waste management.
After all, if radioactive isotopes are making their way into the waste treatment system without being detected, what else is lurking in the muck?
NRC: Performance Assessment for Waste Disposal and Decommissioning
In the context of disposal of radioactive waste, a performance assessment is a quantitative evaluation of potential releases of radioactivity from a disposal facility into the environment, and assessment of the resultant radiological doses. The term performance assessment can refer to the process, model, or collection of models used to estimate future doses to human receptors. Typically, a performance assessment is conducted to demonstrate whether a disposal facility has met its performance objectives. In general, a performance assessment considers the following factors:
* Selected scenario (specific features and processes at the disposal facility and in the surrounding area, such as the location of the potential release, location and general characteristics of the receptors, and applicable transport pathways through which radionuclides might reach the environment and pose a threat to the selected receptor groups)
* Performance of the cask or other engineered barrier system used to store low-level waste, limit the influx of water, and reduce the release of radionuclides
* Release and migration of radionuclides through the engineered barrier system and geosphere (those deep-underground portions of the disposal facility where human contact is generally not assumed to occur)
* Radiological dose(s) to the selected receptor group(s)
Continued nuclear dump fight urged – Las Vegas Sun
Legislators told Gov. Jim Gibbons on Wednesday to back off from cuts in the state agency leading the fight against federal efforts to open a high-level radioactive waste dump at Nevada's Yucca Mountain.
During a Senate Finance Committee hearing on the state Agency for Nuclear Projects, Sen. Bob Coffin, D-Las Vegas, told Bruce Breslow, the new head of the agency, to "be a mad dog on this issue" in battling the federal Department of Energy.
Lawmakers object to slashing Nuclear Projects budget | LahontanValleyNews.com
Members of the Senate Finance Committee Wednesday questioned the governor's decision to slash the Nuclear Projects office budget from seven to just two employees just as the formal process of licensing Yucca Mountain begins.
Those cuts were designed to save more than $1.2 million over the biennium and based on the idea that most of the agency's actual work is done by contractors so the staff isn't necessary.
We have fought since 1983 then, all of the sudden, in the most crucial part of it, we now have the opportunity to stop it, and, in somebody's wisdom, we say, Hey, we don't need these people, let's get rid of them, said Finance Chairman Bernice Mathews, D-Sparks.
Nuclear waste issue remains unaddressed| Asbury Park Press
If the Nuclear Regulatory Commission chooses to ignore the flashing red lights of unresolved safety problems at the Oyster Creek generating station by relicensing the facility to run for another 20 years, there still remains another unresolved problem no one has found a permanent answer for: What do you do with nuclear waste?
The problem is playing out all over the world as countries scramble to get rid of their poisonous legacy. Italy has entered into agreements to send theirs to the U.S. for temporary storage in places like Texas. The United Kingdom and France are trying to figure out what to do with their failed and leaking reprocessing plants that have contaminated rivers and land areas. Germany is concerned about childrens' health problems around some of its storage facilities. And everywhere, the cost to even begin clean up is astronomical.
---
Nuclear Policy News
Scotland won't be fooled by nuclear spin | SNP – Scottish National Party
Attempts by the nuclear lobby to end Scottish opposition to new nuclear power stations with spin and advertising have been criticised by SNP MSP Shirley-Anne Somerville.
Ms Somerville also condemned scottish Secretary Jim Murphy for joining the nuclear lobby's marketing men.
The conference is focussed on how to convince the public that nuclear technology is safe, it includes sessions such as "making the nuclear case – what advertising can teach us" and a session on how to convince voters on nuclear energy.
In their own opinion poll it shows that a majority of Scots remain unconvinced over nuclear power.
CLEAN COAL WASTE VS. NUCLEAR
The deluge of coal-ash slurry that broke through a retaining wall near the Kingston Fossil Plant, a power plant in eastern Tennessee, on Dec. 22, 2008, and inundated 300 acres with more than a billion gallons of sludge, points out the enormous amount of waste generated by conventional power plants. By contrast, the Tennessee Valley Authority also operates a nuclear power plant a few miles away at Watts Bar which produces much less waste, says Robert C. Duncan, a research scientist with the University of Texas.
About 96 percent (by weight) of the Kingston plant's waste has vanished into the air through tall, twin smokestacks:
Fans, foes push nuclear power bills – Salt Lake Tribune
Nuclear power's skeptics and supporters are advancing measures in the Utah Legislature.
Rep. Jay Seegmiller, D-Sandy, introduced his "nuclear responsibility" bill. HB440 is aimed at ensuring reactors built in Utah have disposal available for high-level nuclear waste and that the Public Service Commission sees to it that Utahns don't end up footing the liabilities for energy that benefits only out-of-staters.
Atoms for What? The U.S.-UAE Nuclear Accord
On January 15, outgoing Secretary of State Condoleezza Rice signed a nuclear cooperation accord with her United Arab Emirates (UAE) counterpart Shaikh Abdullah bin Zayed al-Nahyan. The treaty, which to become law needs to be presented to the U.S. Congress, would help the Persian Gulf state become the first Arab country to develop a nuclear power sector. Along with last year's nuclear agreement with India, this treaty emphasizes a trend away from decades of U.S. policy dominated by the fear of nuclear proliferation. Not since the 1950s Eisenhower-era "Atoms for Peace" program has so much hope been placed in peaceful nuclear cooperation.
Background
The pact marks an astonishing diplomatic journey for the UAE and Shaikh Abdullah. Ten years ago in 1999, the shaikh, a son of the then ruler and a half-brother of the current UAE president, was an honored guest during a visit to Pakistan's unsafeguarded Kahuta uranium enrichment and missile facility. While there, he saw the prefabricated structures built in Sharjah, a member sheikhdom of the UAE, which were hiding the production line of the nuclear-capable Ghauri missile from U.S. satellites passing overhead. For a quarter century, until 2004, the UAE helped Pakistan elude Western export controls by serving as a vital transit point for Pakistan's purchases of nuclear-weapon-related parts and manufacturing equipment.
Opposition presses ahead with anti-nuke stance – The Local

Sweden's three opposition political parties plan on arriving at government energy talks on Thursday armed with a common position, the parties announced on Monday.
We are in agreement that nuclear energy should be phased out and that we should generate surplus electricity through renewable sources, said Green Party spokesperson Peter Eriksson to the TT news agency.
But the Social Democrats, the Left Party, and the Green Party have their doubts about the seriousness of the government's invitation to discuss energy policy.
Climate Progress » How did $50B high-risk, job-killing nuclear loans get in the stimulus? Fraudulent budget gimmickry.
I have previously discussed the non-job-creating $50 billion in nuclear loan guarantees the Senate put into the stimulus (see "Can Obama stop the nuclear bomb in the Senate stimulus plan? For the record it was Sen. Robert Bennett (R-UT), which I point out merely because R-UT perfectly describes thinking behind this farce.
Not only won't these loans generate any jobs in Obama's first term, but as Peter Bradford, former member of the Nuclear Regulatory Commission, explained to me, it could actually kill jobs. How?
---
Nuclear Weapons News
Responding to a Nuclear Detonation, and Other Resources | Secrecy News
It is incumbent upon all levels of government, as well as public  and private parties within the U.S., to prepare for a nuclear detonation in a U.S. city, according to a new U.S. government document. Planning Guidance for Response to a Nuclear Detonation (pdf) was drafted by an interagency team and published by the Homeland Security Council earlier this month (h/t Docuticker.com).
Security requirements for the protection of classified or controlled information held by the Department of Energy are set forth in a newly revised Information Security Manual (pdf), DoE Manual 470.4-4A, January 16, 2009.
Tenet's Greatest Hit a Miss – by Gordon Prather
In 1991, when inspectors from the International Atomic Energy Agency were allowed back into Iraq " after United Nations forces ejected the Iraqi invaders from Kuwait and Saddam Hussein had agreed to comply with certain UN Security Council resolutions " they quickly discovered that Saddam had been in violation of the Iraqi IAEA Safeguards Agreement.
Whereupon the Security Council passed Resolution 687, which among other things, ordered the destruction " under supervision of a specially constituted IAEA Action Team" of all remaining elements of Iraq's nuclear programs, and imposed sanctions on Iraq until such time as the IAEA Action Team could report that such destruction had been accomplished and that Iraq was once again in compliance with its IAEA Safeguards Agreement.
The IAEA Action Team made such a report, first in 1998, and updated it in succeeding years.
U.S. sends senior diplomat to Russia for talks | Reuters
A senior U.S. diplomat held talks with Russian officials on Thursday, the State Department said, following up on a promise by Vice President Joe Biden last week to hit the "reset button" in ties with Moscow.
U.S. Undersecretary of State William Burns, an ambassador in Russia until last year, arrived in Moscow on Wednesday to discuss a broad range of issues with officials in Moscow, said State Department spokesman Robert Wood.
"There are a lot of issues we need to work out with Moscow," said Wood.
RIA Novosti – Medvedev ready to work closely with U.S. administration – Kremlin
The Russian president is ready for close cooperation with the new U.S. administration on all bilateral issues, including disarmament, a Kremlin spokesperson said on Tuesday.
"Russian President Dmitry Medvedev is ready for thorough and joint work on the entire agenda of bilateral cooperation, including on disarmament issues." Natalya Timakova said.
"What we've heard lately from representatives of the new U.S. administration with regard to the future of Russian-American relations has received a positive reaction in the Kremlin," she added.
U.S. President Barack Obama called late on Monday for joint nuclear non-proliferation efforts to be led by Russia and the United States.
US using British atomic weapons factory for its nuclear programme | The Guardian
The US military has been using Britain's atomic weapons factory to carry out research into its own nuclear warhead programme, according to evidence seen by the Guardian.
US defence officials said that "very valuable" warhead research has taken place at the Atomic Weapons Establishment at Aldermaston in Berkshire as part of an ongoing and secretive deal between the British and American governments.
The Ministry of Defence admitted it is working with the US on the UK's "existing nuclear warhead stockpile and the range of replacement options that might be available" but declined to give any further information.
George Dyson on Project Orion – Transcription in progress | dotSUB
Author George Dyson spins the story of Project Orion, a massive, nuclear-powered spacecraft that could have taken us to Saturn in five years. His insiders perspective and a secret cache of documents bring an Atomic Age dream to life.
---
Department of Energy News
SRS is looking to add storage – The Augusta Chronicle
Plan would bring 500 containers of plutonium to site
Savannah River Site is exploring options to expand its K Area storage facility to accommodate 500 additional containers of plutonium from other nuclear weapons sites.
Sign up for breaking news alerts from The Chronicle
The plans stem from a 2007 decision by the U.S. Energy Department to consolidate surplus plutonium from three sites — Hanford in Washington state, Lawrence Livermore National Laboratory in California and Los Alamos National Laboratory in New Mexico.
The original plan called for shipping 2,300 containers from Hanford, 96 from Los Alamos and 115 from Lawrence Livermore, said Allen Gunter, senior technical adviser for Savannah River Site's Nuclear Materials Stabilization Project.
Hot waste still on hold in Oak Ridge | Frank Munger's Atomic City Underground | knoxnews.com
According to EnergX exec Tony Buhl, the Transuranic Waste Processing Center in Oak Ridge has processed and packaged about 15 cubic meters of remote-handled transuranic waste and is awaiting approval to send it to the Waste Isolation Pilot Plant in New Mexico.
Buhl said reviews have been completed and that Oak Ridge officials are waiting on a shipping schedule from DOE's Carlsbad Office. "It's going to be in the next month," he said Wednesday. "I'm quite confident of that."
EnergX is operating contractor at the DOE waste facility. The RH TRU waste is the hottest stuff in the Oak Ridge waste portfolio.
New Mexico Independent » Changeover of LANL, Sandia to DoD control may reduce the quality of research
John Fleck at the Albuqeurque Journal's blog noted an article in the Chronicle of Higher Education that says that switching over control of national labs to the Department of Defense could have an adverse effect on the caliber of scientists who could be brought in to the labs for their research.
Some experts who have studied or worked with the labs fear that change could reduce the quality of research. They've already made it much harder for themselves to attract good people, said Hugh Gusterson, a professor of anthropology and sociology at George Mason University who has spent years studying the culture of scientists at the Lawrence Livermore National Laboratory, talking about the management changes. A further shift, he said, "will just compound the difficulty.


Surplus uranium and the DOE money trail | Frank Munger's Atomic City Underground | knoxnews.com
The U.S. government spent billions and billions of dollars (OK, I know that doesn't sound like much these days) enriching uranium for the nation's arsenal of nuclear weapons, and so where does the money go as the Dept. of Energy carries out plans to downblend the surplus stocks of bomb-grade stuff and otherwise divest itself of uranium supplies?
Well, that kind of depends. In the DOE report, "Excess Uranium Inventory Management Plan," which was released in December, there's an appendix that deals with legal aspects of uranium sales and the money trail.
Hanford News: 69 computers missing from nuclear weapons lab
The Los Alamos nuclear weapons laboratory in New Mexico is missing 69 computers, including at least a dozen that were stolen last year, a lab spokesman said.
No classified information has been lost, spokesman Kevin Roark said.
The watchdog group Project on Government Oversight on Wednesday released a memo dated Feb. 3 from the Energy Department's National Nuclear Security Administration that said 67 computers were missing, including 13 that were lost or stolen in past 12 months.
Roark initially confirmed those figures, but later updated them. He said a total of 80 computers were lost or stolen in 2008, but 11 were recovered.
Hanford News: New deadlines for Hanford cleanup proposed
Proposed new deadlines for Hanford cleanup would speed up work to protect the Columbia River from chemical and radioactive contaminants, but give the Department of Energy more time for other cleanup work.
The new deadlines are among a major series of changes proposed to the legally binding Tri-Party Agreement after DOE and its regulators, the Environmental Protection Agency and the Washington Department of Ecology recently reached agreement.
---
Other Energy News
ENN: Efficiency Alone Could Cut U.S. Electricity Use by 30 Percent: RMI Study
An assessment of the "electric productivity" of the 50 states indicates that shoring up performance gaps through energy efficiency could not only cut consumption by 30 percent, but also eliminate the need for more than 60 percent of coal-fired generation, according to a new study by the Rocky Mountain Institute.
The RMI study, "Assessing the Electric Productivity Gap and the U.S. Efficiency Opportunity," determines the productivity rate of each state by measuring how much gross domestic product is generated for each kilowatt-hour consumed.
Peak Energy: Cutting Coal Use with Solar Thermal Power
Technology Review reports that the idea of hybrid gas-solar thermal power plants is being considered for coal fired plants now – Cutting Coal Use with Sunshine.
Feeding heat from the sun into coal-fired power stations could turn out to be the cheapest way to simultaneously expand the use of solar energy and trim coal plants' oversize carbon footprints.
At least that's what the Electric Power Research Institute (EPRI), a nonprofit organization backed by the electricity industry, is hoping. Last week, the institute launched a nine-month, $640,000 study to pin down the scale of the opportunity and the engineering challenges involved with making these seemingly disparate technologies work together. The study will examine the potential use of solar-thermal technology at a pair of coal-fired power stations, in New Mexico and North Carolina.
Is America Ready to Quit Coal? | HeraldTribune.com | Sarasota Florida |
Last May, protesters took over James E. Rogers's front lawn in Charlotte, N.C., unfurling banners declaring No new coal and erecting a makeshift green power plant" which, they said in a press release, was fueled by the previously unexplored energy source known as hot air, which has been found in large concentrations at his home.
And so it goes for Mr. Rogers, the chief executive of Duke Energy. For three years, environmentalists have been battling to stop his company from building a large coal-fired power plant in southwestern North Carolina. They say it will spew six million tons of carbon dioxide into the atmosphere annually, in addition to producing toxic gases and mountains of fly ash similar to the muck that engulfed a Tennessee community recently.
NY waste in West Texas | project, wcs, waste – Odessa American Online
The hazardous-waste disposal facility in Andrews is set to begin receiving approximately 3.2 million tons of contaminated river silt from a government-mandated cleanup project of the upper Hudson River in New York.
Dallas-based Waste Control Specialists reached an agreement in November 2007 with General Electric to receive record amounts of PCB-laden waste at the West Texas facility.
The Associated Press: Highlights of House-Senate economic stimulus plan
Highlights of a $787 billion compromise version of President Barack Obama's economic recovery plan. Additional debt costs would add about $330 billion over 10 years. Many provisions expire in two years.
Steven Chu calls for alt-energy "revolution": Scientific American Blog

The world needs a "revolution" in science and technology to solve global warming, says Energy Secretary Steven Chu.
Chu, a Nobel Prize-winning physicist, made the remarks in today's New York Times. The article was short on specifics, but Chu, former director of Lawrence Berkeley National Laboratory, said Nobel-level breakthroughs were needed in electric batteries, solar power and crops that could be turned into fuel. "Science and technology can generate much better choices, Chu, a long-time proponent of alternative energy development, told the newspaper. It has, consistently, over hundreds and hundreds of years.
Among the points he made:
New Markey-Platts Bill Would Dramatically Boost Clean Energy Development, Science Group Says | Union of Concerned Scientists
The 25-percent-by-2025 renewable electricity standard bill introduced today by Rep. Edward Markey (D-Mass.) and Rep. Todd Platts (R-Pa.) would boost renewable energy generation by 135 percent above and beyond current policies between now and 2025, according to the Union of Concerned Scientists' preliminary analysis of the legislation.
"This electrifying standard would provide a smart, proven, cost-effective strategy to ramp up our clean energy use, create tens of thousands of jobs, and lower consumer utility bills," said Alan Nogee, UCS Clean Energy Program director. "The clean energy tax incentives that Congress is finalizing will get us moving in the right direction in the near term, and the renewable energy standard makes sure we stay on that path for the foreseeable future."
 TVA board not always open| The Tennessean
When the TVA Board of Directors gets together in Knoxville Thursday, it will be their first announced gathering since the Dec. 22 Kingston coal ash disaster put the nation's largest public utility in an unwanted spotlight.
One part of the Tennessee Valley Authority's operation that has received almost no attention is the board itself, which oversees the $10.4 billion a year federal corporation.
Billion rouble plans for Russian tidal power plant – BarentsObserver
Russia's biggest hydro-power generator Rushydro is considering a four billion RUB investment in a tidal power plant in Murmansk Oblast, on the coast of the Barents Sea. The project plans could make the Kola Peninsula a leading Russian region on alternative energy.
Rushydro now confirms that it is about to complete a feasibility study of the project and that the construction of the plant could eventually start next year, Murman.ru reports. The plant project is named the Northern Tidal Power Plant, and is to be built in the the Dolgaya-Vostochnaya Bay west of the Murmansk city.
Don't Get Duped Like Obama: Here're the Top 5 Myths About Coal | Environment | AlterNet
The facts are pretty simple, the U.S. Department of Energy said: "Burning coal is the dirtiest way we produce electricity." And yet oddly the Obama administration, which has embraced climate legislation and green jobs, is a supporter of the oxymoronic "clean coal." The White House Web site proclaims that one of Obama's priorities is to, "develop and deploy clean coal technology."
And Obama isn't the only who is helping to spread the "clean coal" myth. The new stimulus bill, which just passed Congress, calls for $3.4 million for "fossil energy research," which refers to carbon dioxide sequestration projects (more on the problems with that below) — the key component in the "clean coal" fantasy.
New U.S. wind power grid to cost $50-80 bln-study: Reuters
Constructing new power lines to handle a huge increase in wind power in the Eastern half of the United States would cost $50 billion to $80 billion over the next 15 years, according to a study released on Monday by power grid operators.
That cost would be on top of the $700 billion to $1.1 trillion it would cost power plant developers to build the wind turbines that would produce the power, according to the study.
Public Citizen | Energy Program | Energy Program – The Best Energy Bill Corporations Could Buy: Summary of Industry Giveaways in the 2005 Energy Bill
On August 8, 2005, President Bush signed into the law the energy bill; on July 28,the U.S. House of Representatives voted 275 to 156 to approve the energy bill; and on July 29, the U.S. Senate voted 74 to 26 to approve the energy bill.
Since 2001, energy corporations have showered federal politicians with $115 million in campaign contributions"with three-quarters of that amount going to Republicans. This cash helped secure energy companies and their lobbyists exclusive, private access to lawmakers, starting with Vice-President Dick Cheney's Energy Task Force, whose report provided the foundation of the energy bill passed by Congress and signed by President Bush on August 8.
Podfeed.net Player: Your Earth
nuclear and eco podcast site Historic: No longer active
Canada
US Interior Department Details Strategy for Offshore Energy – Renewable Energy World
Saying he needed to restore order to a broken process, U.S. Secretary of the Interior Ken Salazar this week announced his strategy for developing an offshore energy plan that includes renewable energy.
On Friday, January 16, its last business day in office, the Bush Administration proposed a new five year plan for offshore oil and gas leasing. The proposal was actually published in the Federal Register on January 21, the day after the Obama Administration took office. The deadline for public comment that the Bush Administration established – March 23, 2009 " does not provide enough time for public review or for wise decisions on behalf of taxpayers, the Secretary said.
Think Progress » Salazar makes clean break from Bush's midnight headlong rush into offshore drilling.
Secretary of the Interior Ken Salazar today set aside the Bush administration's midnight timetable for a vast expansion of offshore drilling. Salazar sharply rebuked the headlong rush of the worst kind put in place in Bush's final week in office. Announcing that "the time for reform has arrived, Salazar explained that he "will extend the public comment period by 180 days, get a report on offshore energy resources, hold regional conferences, and expedite rulemaking for offshore renewable energy resources:
I intend to do what the Bush Administration refused to do: build a framework for offshore renewable energy development, so that we incorporate the great potential for wind, wave, and ocean current energy into our offshore energy strategy. The Bush Administration was so intent on opening new areas for oil and gas offshore that it torpedoed offshore renewable energy efforts.
US $80B Investment Needed to Deliver Wind Power to Eastern U.S. – Renewable Energy World
ndiana, United States [RenewableEnergyWorld.com]
The Joint Coordinated System Plan (JCSP'08), the first step of a transmission and generation system expansion analysis of the majority of the Eastern Interconnection, estimates the electricity sector will need more than US $80 billion in new transmission infrastructure to obtain 20% of the region's electricity from wind energy generation.
"This is information we believe that our leaders need to consider as they begin work under a new administration and start defining our energy future."
— John Bear, President and CEO, Midwest ISO
This initial analysis, which was performed with participation from major transmission owners and operators in the Eastern U.S., looked at two scenarios to examine transmission and generation possibilities between 2008 and 2024.
The first, a Reference Scenario, assumes "business as usual" with respect to wind development, with approximately 5% of the region's energy coming from wind. The second was a 20% Wind Energy Scenario and was based on the U.S. Department of Energy's Eastern Wind Integration and Transmission Study.
---
Nuclear Editorial and Opinions
Nuclear lies are keeping you afraid – Times Online
James Lovelock
Normally the media can smell a rat better than a hungry terrier, and I was slightly surprised that they did not wonder more about the murder of the Russian dissident Alexander Litvinenko in 2006 in London.
He was cruelly poisoned by a few hundred nanograms of the radioactive isotope polonium210. When swallowed it soon finds its way to every cell of the body, where it emits helium atoms that plough through the vital structures. An evil way to kill someone: a slow, unstoppable, tortured death.
Obama, Corzine, and the Politics of Nuclear Energy | Politicker NJ
While the national media currently focus on the economic stimulus program of President Barack Obama, a major internal battle is shaping up between his environmental team, led by Carol Browner, who will seek a greenhouse gas cap-and-trade program and a carbon tax, and his economic team, led by Larry Summers, who will almost certainly oppose such measures as having a significant deleterious effect on economic recovery. There is no doubt that the economic team will prevail.
President Obama, however, does not need either a cap-and-trade program or a carbon tax to attain his laudable air quality and greenhouse gas reduction goals. Over 40 per cent of all greenhouse gases generated in the United States emanate from coal fired power plants. A national program to begin the process of replacing coal plants with nuclear power plants would eliminate this greenhouse gas generation and likewise overwhelmingly reduce America's smog (ozone) and soot (particulate matter) pollution.
We must not stop our fight aginst flawed plan | Reno Gazette-Journal
I feel compelled to respond to recent comments made at the Directions 2009 program suggesting that the proposed high-level nuclear waste repository at Yucca Mountain is safe for our state and would solve Nevada's current fiscal crisis.
Bob Barone stated that a spent nuclear waste pellet is safe, when in fact, if he held one in his hand as he suggested, he would have been dead before his presentation ended.
As the new executive director of Nevada's Agency for Nuclear Projects, I'm acutely aware of the state's significant budget shortfall. Like every other state agency, we're working closely with Gov. Jim Gibbons and the Legislature to reduce our budget and account for every penny our office receives from federal and state sources.
OpEdNews» Short Read Why You Should Oppose Nuclear Energy
I've long opposed nuclear energy in most of its forms. It's a struggle, sometimes, to explain why, and takes too long to say it, normally. Along comes this beautiful, one-paragraph statement of the deficiencies from David Orr.
Below are some notes about nuclear energy from a speech made by David Orr in New Jersey, previously posted on the internet, so public domain. Orr is the Distinguished Professor of Environmental Studies at Oberlin College.
Who'll curb Georgia Power's clout? | ajc.com
Georgia Power is a private, for-profit company, but with a very valuable distinction: It holds a government-issued, government-protected monopoly. Within its territory, no other company is allowed to sell electricity.
It's a sweet arrangement. By barring competition, it effectively guarantees Georgia Power a double-digit profit year after year, even in times as hard as these.
Fortunately, drafters of the state Constitution did provide a check on the company's monopoly by creating the state Public Service Commission.
The five-member PSC, elected by the people, has a competent, well-trained if sometimes overmatched staff to help it wade through the complex details of utility regulation. That's important, because the decisions made by the PSC affect more Georgians more directly than most decisions made by the state Legislature.
Independent: Who's that nuking at my door?
Navajo Nation Vice President Ben Shelly is in Paris this week to look at renewable energy and the recycling of nuclear fuel.
Sherrick Roanhorse of the Vice President's Office said Shelly is one of nine tribal leaders invited by the International Institute for Indigenous Resource Management in Denver. The trip is purely educational. It's to educate tribal leaders about energy policy, energy technology, and it's to make the tribal leaders aware of energy projects.
OpEdNews» Why we need nuclear power.
I was once an anti-nuclear activist. I have researched this in detail.
First, coal, right now, puts 5 times the tonnage of raw uranium ore into the air than is mined each year worldwide. Think about where Marie Curie got her radium, uranium isn't the only radioactive in coal. (I can supply the calculations based on citation of coal ash extraction studies done for China.) We have been putting tons of uranium (including the highly radioactive fraction) into the air for hundreds of years.
Second, the hot spots in cities today are not nuclear power plants, but hospitals. If you want radioactives, that is where you are exposed to them. Three Mile Island was nothing compared to the radiation released every year by hospitals. But this is therapeutic use.
The Top Nuclear Stories is published twice weekly. It is a produced
using a combination of social bookmarking and programming.
You can view or join the public group and add your own stories
by going here -> http://groups.diigo.com/groups/nukenews