Real policy time!  Change…. One drip at a time.  No bold sweeping policy changes here folks.  Biden's trip to Europe has Russia, Iran and North Korea all happy. Or are they.  Unlike Bush, there is now some kind of "diplomatic" process where people are talking to each other rather than being dictated to.
The biggest story (not much coverage of course) is the proposal to move the nuclear weapons operations of the DOE over to the Pentagon!  This is damn serious.  We're talking about a democratic administration pushing the entire weapons complex into an even more secretive subculture. Not good.
There's no official word yet, but it sounds like Bennett's (UT) $50 billion attempt at nuclear pork stank up the house a bit too much. There's the Sweden story that gets the media coverage rather than say the UK scandal of hiding n-waste leaks for 14 years from the public or Greenpeace's discovery that Areva's EPR design will produce 7x more n-wastes than current designs. Expected!
Lots of other news for sure, but just wanted to throw in a quick PR for a just released video I put out on nuclear. Too bad such things are being put together by the DC crowd.  It was done with a $100 piece of software, taking two days to edit.
Check out the Bad Reactors story! Well written analysis of the Finnish mess. Remember, that was one of the first big industry spins on their "renaissance."
---
Top Nuclear Stories Index
---
Nuclear Reactor News
Nuke plant unsafe, says study – INQUIRER.net
The Senate and the Office of the President have in their possession an explosive study whose disclosure could very well result in the permanent shuttering of the mothballed Bataan Nuclear Power Plant and end moves in Congress to reopen the facility, according to environmentalist Nicanor Perlas.
According to Perlas, it is important that the four-year study be made public as Congress has now begun debates on a bill filed by Pangasinan Rep. Mark Cojuangco seeking to rehabilitate the BNPP at a cost of $1 billion.
Nuclear tenants sign up for industrial park – Salt Lake Tribune
Two nuclear companies have taken another step forward to set up shop at a new, eastern Utah industrial park.
Mancos Resources Inc. and Transition Power Development LLC have signed escrow agreements with Castleland Resource Conservation and Development, a multicounty, nonprofit economic development agency, for land in the industrial park at the intersection of Route 6 and Interstate 70, about six miles northwest of Green River.
Mancos plans a uranium mill on 640 acres. Transition is proposing what would be Utah's first nuclear reactors on 1,500 acres.
Firm guilty of 14-year radioactive leak – The Independent

A nuclear power station operator was today found guilty of allowing radioactive waste to seep from a decontamination unit for 14 years, the Environment Agency said.
Waste leaked into the ground from a sump at Bradwell nuclear power station near Maldon, Essex, between 1990 and 2004.
Magnox Electric Ltd had denied breaching legislation governing the disposal of radioactive waste but was found guilty following a five-week trial at Chelmsford Crown Court.
GMANews.TV – 'Nuclear plant's revival beckons new wave of corruption'
Members of the Network Opposed to BNPP Revival fear that the planned re-commissioning of the Bataan Nuclear Power Plant will spur corruption anew within the country's corridors of power.
A report from the network disclosed that while the technical concerns on the plant's site and plant safety have not yet been directly addressed by the proponents, it is not the end or be-all of talks considering BNPP's revival.
One should not neglect other aspects of equal importance: the politics and economics of the project," the network said.
toledoblade.com — Former Davis-Besse engineer sentenced to probation, fines
Former Davis-Besse engineer Andrew Siemaszko was sentenced Friday to three years probation and ordered to pay $4,500 in fines for his role in the Ottawa County nuclear plant's massive cover-up in the fall of 2001 that government prosecutors have called one of the most significant in the nation's nuclear history.
Siemaszko was one of only two individuals convicted. Both could have received five years in prison and been fined $250,000 for each of the three felony deception charges they were convicted on 10 months apart in 2008 and 2007. Ultimately, neither got prison time.
Baltimore Renewable Energy Examiner: Nuclear's Nemesis

A Senate committee in Kentucky just passed a bill that could potentially allow for the new construction of nuclear power plants in the Bluegrass State.
Essentially, the bill would repeal a 1984 law that placed a moratorium on nuclear power plant construction until the federal government can figure out how to dispose of the waste.
So has the federal government figured out how to dispose of this waste?
Not a chance.
SC regulators to take vote on new nuclear reactors | Charlotte Observer
Utility regulators will take up a request by South Carolina Electric & Gas Co. to begin charging higher rates now to help pay for two planned nuclear reactors.
The state Public Service Commission has until the end of the month to decide on the company's request, which is on the agenda for a meeting Wednesday. The state's utility watchdog agency has recommended the request be approved.
KSBY 6: Diablo Canyon Power Plant announces date for controversial radioactive transfer
Crews at Diablo Canyon Power Plant will start transferring radioactive material into dry casks on June 1.
The casks are used to store spent reactor fuel. Eights casks will be filled and stored above-ground in a concrete storage pad. Another eight casks will be loaded in the spring of 2010.

BBC NEWS | Europe | Sweden aims to lift nuclear ban
The Swedish government plans to overturn a nearly 30-year-old decision to phase out nuclear power and lift a ban on building new reactors.
The centre-right government says it wants to allow for new reactors to replace 10 still in operation.
The decision still needs to be approved by parliament. The plan will not receive state funding.
Entergy timeline for spinning off merchant nuke plants uncertain
Entergy still plans to form a separate company for its merchant nuclear generating plants, but the timeline for spinning off those assets is now undefined because of the distressed credit markets. Company executives said Tuesday that they still intend to "maximize the value" of the non-utility nuclear business. But Entergy has not moved as quickly as it had anticipated when it announced its plans in fall 2007. It said it was in a state of "rolling readiness" to complete the transaction. "This strategy enables Entergy to execute the spin-off following receipt of regulatory approvals and once the timing is right to access the credit markets," the company said in the Tuesday financial filing with the US Securities and Exchange Commission.
Bad Reactors – Mariah Blake
Seven years ago, Finland was faced with a daunting energy dilemma. To keep its domestic industries up and running, it needed to double its electricity supply by 2025. At the same time, it had to cut carbon emissions by fourteen million tons a year to comply with its obligations under the Kyoto Protocol. The question was how to fill the gap without stifling its flourishing economy or increasing dependence on costly imports.
The history of Iran's nuclear energy program | Bulletin of the Atomic Scientists
Article Highlights
* Iran's interest in nuclear power began more than 30 years ago during the Shah's government.
* Even with the Shah's denials that he wasn't interested in building a nuclear weapon, the United States remained leery about Tehran's intentions.
* Therefore, the Nixon, Ford, and Carter administrations spent many years attempting to devise a nuclear deal with Iran that limited the chances for proliferation.
Editor's note: The following article is drawn from a long-form analysis of the history of the Iranian nuclear program in the Bulletin's January/February 2009 edition. That analysis can be found here.
Crucial vote postponed in Oyster Creek relicensing — Newsday.com
A key vote that would have cleared the way for the nation's oldest commercial nuclear power plant to get a new 20-year license has been postponed.
The U.S. Nuclear Regulatory Commission had planned a vote Wednesday to reject concerns from opponents of the Oyster Creek Nuclear Generating Station. They say the steel liner surrounding the nuclear reactor has degraded to the point where it is no longer safe.
The liner is designed to contain radiation if there is an accident. The plant's owner, Chicago-based Exelon Corp., says the barrier is fine.
It's not immediately clear why the vote was put off. But a coalition of groups opposing the license renewal filed a last-minute appeal late Monday seeking to block the vote.
Suspension order lifted on TEPCO nuclear unit | Reuters
Japan's Tokyo Electric Power Co (TEPCO) (9501.T) inched closer to restarting part of the world's biggest nuclear plants after an operation-suspension order was lifted on Tuesday on one of seven generators.
The decision by the city of Kashiwazaki in northwest Japan marked one of the last steps before restarting the No.7 unit at the Kashiwazaki-Kariwa plant, shut since a major earthquake in July 2007.
The New Nuke Deal
Lighting a cigarette in the middle of a New Mexico windstorm is the kind of thing an aging uranium miner like Milton Head does with precision, fines and frequency.
He keeps smoking as we drive down Highway 605, toward the mines where he spent 40 of his 69 years working. Though the highway is empty now, Head remembers ambulances screaming past him toward town on his daily drive. "I lost a lot of friends [in the mines]," he says. "But you know, we all knew what was involved, every time we went to work."
LEMKE: NRC must not ignore wildlife, environmental threats in Oyster Creek review | Asbury Park Press
Although AmerGen's Oyster Creek Nuclear Generating Station operating license does not expire until April, the Nuclear Regulatory Commission appears to have a hurry-up plan to approve the application. It has scheduled an affirmation session
for Wednesday, Feb. 4, with the plant's license renewal on the agenda.
There are valid concerns about the NRC's incomplete review. In addition, another massive problem the NRC is ignoring is a required environmental review of severely threatened habitat on plant property east of Route 9 known as Finningers Farm.
Exelon N.J. Oyster Creek reactor shut due to fire | Reuters
Exelon Corp's (EXC.N) 619-megawatt Oyster Creek nuclear power station in New Jersey shut from full power on Feb. 1 due to a main transformer fire, the company said in a release.
The company declared an unusual event because the fire lasted longer than 15 minutes. The fire was extinguished within 20 minutes with help from the offsite fire department.
An unusual event is the lowest of the NRC's emergency classifications.
The company said the fire did not damage anything but the transformer
France's Nuclear Failures | Greenpeace International
Despite the French government's global marketing of its flagship European Pressurised Reactor (EPR) as cheap and safe, nuclear energy is rapidly becoming the most expensive way to produce electricity, and its highly radioactive waste poses an ever-increasing problem.
Greenpeace has recently uncovered evidence that nuclear waste from the European Pressurised Reactor (EPR) – the flagship of the French nuclear industry – will be up to seven times more hazardous than waste produced by existing nuclear reactors, increasing costs and the danger to health and the environment.
---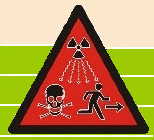 Nuclear Health and Safety News
edmonton sun – Doggone nukes: Chalk River saga creates cloud over safety watchdogn
Two months after a radioactive leak at the 52-year-old Chalk River nuclear reactor, a government report seems to confirm that contaminated water was discharged into the Ottawa River.
The report is adamant the spill of radioactive tritium Dec. 5, and another ongoing leak in the reactor, pose no threat to human health and won't make the fish glow.
Yet, the incidents raise some serious questions about the independence of the country's nuclear watchdog.
A year ago, the Harper government fired the head of the Canadian Nuclear Safety Commission for ordering a temporary shutdown of the Chalk River reactor for safety reasons.
WashingtonWatch.com – H.R. 134, The EEOICPA Ombudsman Extension and Enhancement Act of 2009
H.R. 134 would amend the Energy Employees Occupational Illness Compensation Program Act of 2000 to extend and increase the authority for the ombudsman under the Energy Employees Occupational Illness Compensation Program.
Uranium tests due on Big Isle | The Honolulu Advertiser
The Army plans to measure airborne uranium levels at three monitoring stations on the Big Island over the next 12 months.
Advertisement
It has hired a contractor to do the testing for $150,000.
The move comes after the Army in 2007 said it confirmed the presence of depleted uranium at Pohakuloa Training Area on the Big Island. The Army, after years of denials it used depleted uranium in the Islands, also said soldiers training in Hawai'i fired 714 spotting rounds containing depleted uranium in the 1960s.
Depleted uranium is a byproduct of radioactive enriched uranium and has been used by the U.S. military in bullets and other weapons designed to pierce armor.
FR: NIOSH Cohort nomination for Buffalo NY steel company
HHS gives notice as required by 42 CFR 83.12(e) of a decision to evaluate a petition to designate a class of employees for the Bliss & Laughlin Steel facility, in Buffalo, NY, to be included in the Special Exposure Cohort under the Energy Employees Occupational Illness Compensation Program Act of 2000. The initial proposed definition for the class being evaluated, subject to revision as warranted by the evaluation, is as follows: Facility: Bliss & Laughlin Steel facility. Location: Buffalo, NY. Job Titles and/or Job Duties: All employees. Period of Employment: January 1, 1948 through December 31, 1998.
ESA News Release: U.S. Department of Labor notifies Connecticut Aircraft Nuclear Engine Laboratory employees of new Special Exposure Cohort Designation
The U.S. Department of Labor has announced that all former Connecticut Aircraft Nuclear Engine Laboratory (CANEL) workers have now been added to the Energy Employees Occupational Illness Compensation Program Act's (EEOICPA) Special Exposure Cohort (SEC). The EEOICPA provides compensation and medical benefits to employees who became ill as a result of working in the nuclear weapons industry. Survivors of qualified employees may also be entitled to benefits.
An employee who is included in a designated SEC class of employees and who is diagnosed with a specified cancer may receive a presumption of causation under the EEOICPA. The new SEC class of former employees at CANEL includes all Department of Energy, its predecessor agencies, and Energy Department contractors and subcontractors who worked at CANEL in Middletown, Conn., from Jan. 1, 1958, through Dec. 31, 1965. Additionally, to be eligible for inclusion in an SEC, the employee had to work for a number of workdays aggregating at least 250 occurring either solely under this employment or in combination with workdays within the parameters established for other classes of employees in the SEC.
DOL pays $100M to affected atomic weapons workers
he U.S. Department of Labor on February 4 announced that it has paid more than $100 million in compensation and medical benefits to Florida residents under the Energy Employees Occupational Illness Compensation Program Act (EEOICPA). The act was created to assist those individuals who became ill as a result of working in the atomic weapons industry. Survivors of such individuals may also be eligible for benefits. Since the implementation of the act, the Labor Department has paid 48,510 claimants more than $4.5 billion in compensation and medical benefits nationwide.
"We are extremely proud of having compensated so many deserving Florida residents," said Rachel P. Leiton, director of the department's Division of Energy Employees Occupational Illness Compensation Program (DEEOIC). "This milestone further demonstrates DEEOIC's commitment to assisting those Cold War workers who served this nation in building its nuclear defense programs. But we also believe there may be other Floridians who have not yet filed for these benefits, including many who worked at nuclear weapons facilities elsewhere and later retired in Florida. These individuals are urged to contact the U.S. Department of Labor at 866-666-4606 to inquire about their potential eligibility."
Army to assess levels of uranium on Big Isle – Starbulletin
Airborne uranium levels will be measured by an Army contractor at three monitoring stations at Pohakuloa Training Area on the Big Island over the next 12 months, Col. Howard Killian told the Public Works Committee of the Hawaii County Council yesterday.
On the Net:
» www.imcom.pac.army.mil/du
The $150,000 testing is being done because the Army discovered in 2007 that uranium "spotting rounds" were used at Pohakuloa in the 1960s.
Radiation monitoring from the Girl Scout camp near Pohakuloa to Konawaena High School nearly 30 miles to the southwest has not found any radiation above background level, Killian said.
Online radiation monitoring – BarentsObserver
The new Norwegian radiation monitoring system includes 11 locations in northern Norway and Svalbard. Radiation-levels are updated every hour and easily available for everyone on the Radnett web.
Radnett includes all monitoring stations in Norway and was recently made public accessible via web by the Norwegian Radiation Protection Authorities.
There are two monitoring stations close to Russian territory, one in Vardø and one at the Svanhovd Environmental Centre in the Pasvik Valley. You can click in and check the latest updated radiation levels. Also, it is possible to see historical data's and trends for radiation during a certain time-period.

Nuke worker bill picking up support : Deadly Denial : The Rocky Mountain News
After his brother's funeral Saturday, Rick Wolf started talking with a couple he'd never met.
He recounted how difficult it had been for Charlie Wolf to prove he deserved federal compensation for the brain cancer that the government eventually admitted was linked to work at U.S. nuclear weapons sites.
Charlie Wolf had become something of a celebrity as he battled brain cancer and the federal government to the very end of his life, determined to prove that he and other sick nuclear weapons workers were being denied aid that was promised them. His story was chronicled last July in a Rocky Mountain News special report, "Deadly Denial."
Atomic veterans want more compensation, file class-action lawsuit
Details of a class action lawsuit for Canadian veterans of Cold War atomic testing were filed Monday in a Saskatchewan court as former soldiers who were subjected to nuclear blasts prepare to do battle with the federal government for compensation.
Veterans who witnessed atomic tests in the U.S. and at other locations allege that various ailments they suffer from are the result of exposure to radiation from those experiments.
Back in Time: Radioactive snowfall worried Schenectady residents in 1951
The Korean War, tension between the United States and Soviet Union and anti-communist suspicion were all in the news during early 1951.
On Friday, Feb. 2, 1951, Schenectady residents had something else to worry about radioactive snowmen.
A batch of winter snowflakes that had fallen in Rochester in January had registered on the atomic scale. Experts blamed bomb tests in New Mexico "and drifting after-effects" for the souped-up snow. Scientists said kids would not have to exchange snowsuits for more protective gear; the level of radioactivity was too low to bother humans.
---
NRC News
NRC – NRC Announces Opportunity to Participate in Hearing on New Reactor Application for Comanche Peak Site in Texas
The Nuclear Regulatory Commission today announced the opportunity to participate in a hearing on a Combined License (COL) application for two new nuclear reactors at the Comanche Peak site near Glen Rose, Texas.
Luminant Generation submitted the COL application and associated information Sept. 19, 2008, and updated the application in November and December 2008. Luminant seeks approval to build and operate two U.S. Advanced Pressurized Water Reactors (US-APWR) at the site, about four miles north of Glen Rose. The NRC is currently reviewing the US-APWR for possible certification. The Comanche Peak application, minus proprietary or security-related details, is available on the NRC Web site at: http://www.nrc.gov/reactors/new-reactors/col/comanche-peak.html.
NRC – NRC Staff to Seek Comments on Draft Environmental Report for Indian Point License Renewal Application at Feb. 12th Meetings
The Nuclear Regulatory Commission staff will solicit public comments at two meetings on Thursday, Feb. 12, regarding its preliminary conclusion that environmental impacts would not preclude a 20-year extension of the operating license for the Indian Point nuclear power plant.
A draft environmental impact statement on the proposed license renewal contains the information. The report, which was issued in December, will be discussed first at a meeting to be held at 1:30 p.m. on Feb. 12 at the Colonial Terrace event facility, 119 Oregon Road in Cortlandt Manor, N.Y. A second session will get under way at 7 p.m. on the same day at the same location.
NRC: NRC Announces Opportunity to Participate in Hearing on New Reactor Application for Callaway Site
The Nuclear Regulatory Commission today announced the opportunity to participate in a hearing on a Combined License (COL) application for a new nuclear reactor at the Callaway site near Fulton, Mo.
AmerenUE submitted the COL application and associated information July 24, 2008, and updated the application on Sept. 24, 2008, and Nov. 14, 2008. AmerenUE seeks approval to build and operate an Evolutionary Power Reactor (EPR) at the site, approximately 10 miles southeast of Fulton. The NRC is currently reviewing the EPR for possible certification. The Callaway application, minus proprietary or security-related details, is available on the NRC Web site at: http://www.nrc.gov/reactors/new-reactors/col/callaway.html.
NRC says Yankee can use fund for waste storage | The Burlington Free Press
The Nuclear Regulatory Commission is giving the Vermont Yankee nuclear plant permission to use money set aside to dismantle the plant to pay for the storage of high-level radioactive waste.
Yankee officials say the storage is needed because the Department of Energy has not found a permanent disposal site for the waste.
And in a report issued Tuesday, federal regulators said a preliminary investigation by Yankee owner Entergy Nuclear found radioactive contamination at the plant.
---
Nuclear Fuel Cycle News
Ghislain LÃvesque has dealt with many contentious issues during the 12 years he's been mayor of Sept ÃŽles. But nothing has stirred emotions in the regional hub, 650 kilometres northeast of Quebec City, like the proposal to mine uranium on the outskirts of the city.
"I've never seen people here get so worried and upset over a single subject," Lévesque said about the groundswell of public opposition to the project in recent weeks, included petitions, a demonstration, and a threat by most of the city's doctors to leave the region if it goes ahead.
"It's the only thing people are talking about around town these days, and almost everybody seems to be against it."
Law Enforcement Examiner: Uranium enrichment facility employee pleads guilty to espionage
Roy Lynn Oakley, 67, a resident of Harriman, Tenn., pleaded guilty on Thursday in U.S. District Court in Knoxville, to count one of an indictment charging him with unlawful disclosure of Restricted Data under the Atomic Energy Act. The guilty plea was announced by Matthew G. Olsen, Acting Assistant Attorney General for National Security, and James R. Dedrick, U.S. Attorney for the Eastern District of Tennessee.
Oakley had been scheduled to start trial, but appeared instead before U.S. District Court Judge Thomas A. Varlan, to enter his plea of guilty. Oakley had formerly been employed as a laborer and escort by Bechtel Jacobs at the East Tennessee Technology Park (ETTP) in Oak Ridge, Tenn. The ETTP, formerly known as Y-25, had previously been operated by the U.S. Department of Energy (DOE) as a facility to produce highly enriched uranium.
Deseret News | Escrow accord set for uranium mill
The prospect of placing a uranium mill northwest of Green River, Emery County, has inched forward with a purchase agreement penned for "Lot One" at Mancos Hills Industrial Park.
The escrow agreement was signed earlier this week by Mancos Resources and government officials with four counties in southeastern Utah that make up the Castleland Resource Conservation and Development Council.
Bloomberg: Russia to Supply India With First Uranium Since Nuclear Ban
Russia will become the first supplier of nuclear fuel to India since a club of uranium producers lifted a three-decade ban on sales to the south Asian country.
A unit of Rosatom Corp., Russia's holding company for all nuclear assets, will sign a contract with Indian atomic energy monopoly Nuclear Power Corp. on Feb. 11 in Mumbai to deliver 2,000 metric tons of uranium pellets, both companies said.
India will pay $780 million for the fuel, Rosatom spokesman Sergei Novikov said by phone from Moscow today. We're very glad that a Russian company will be the first to supply India with low-enriched uranium after the Nuclear Suppliers Group canceled its restrictions, Novikov said.
The Payson Roundup / Old radioactive mine tailings pose slow-motion threat
After decades of delay, the U.S. Forest Service is seeking public comments about a slow-motion contamination risk  the radioactive dirt piles left over from now-abandoned uranium mines in the Young Ranger District along popular Workman Creek in the Sierra Anchas.
During the boom years of uranium mining in the 1950s and 1970s, mining companies dug dozens of mine shafts following veins of the naturally occurring, radioactive mineral. Most of the once-sealed mine shafts are now open after vandals pried loose the timbers and tore down the warning signs. The mine shafts still have radiation levels that could cause cancer and other health problems.
USEC To Gov't: Pay Up – Forbes
The United States Enrichment Corp. is putting pressure on the U.S. government. The company, which is the only one in the country that enriches uranium, is telling the government to pay up or it will slow down its production of nuclear fuel.
On Thursday, USEC (nyse: USU – news – people ) announced that it is taking steps to save cash and halt construction and manufacturing activities, while it waits to hear if it will receive government funding. USEC applied for a $2.0 billion loan from the Department of Energy in August 2008 to build the American Centrifuge Plant in Piketon, Ohio.
Telluride Daily Planet > Expanded uranium mine approved
The Bureau of Land Management inked an approval for expanded uranium mining in the Big Gypsum Valley last Friday, agreeing to a proposal brought forth from Denison Mines Corporation, a Canadian company.
New activities at the Sunday Mining complex  which lies near Naturita will include the expansion of waste rock areas and the addition of vent holes along with access roads and additional drilling.
The existing land disturbance at the complex is about 80 acres; the proposed new surface disturbance would affect about 20 additional acres of public land in the area.
According to the BLM, the Denison Mines Corporation acquired the entire mining complex  it was multiple mines before and will run it as one operation.
Public meeting to cover proposed uranium mine  | Windsor Beacon
Coloradoans Against Resource Destruction (C.A.R.D.) will hold a public meeting in Fort Collins on Feb. 11 to provide an update on the status of the proposed in-situ uranium leach mining project near Nunn.
The meeting will be held at 7 p.m. in the Fort Collins Senior Center, 1200 Raintree Drive.
A Canadian mining company began buying mineral leases in 2007 in Weld County and announced its intention to mine uranium six miles northeast of Fort Collins and about the same distance north of Windsor.
Eagle Rock Trading Post – America's Secret Chernobyl : Uranium Mining and Nuclear Pollution in the Upper Midwest:
FactSheet
1. Uranium mining in South Dakota, Wyoming, Montana, and North Dakota began in the middle of the 1960s. World War II, which ended with the nuclear bomb, introduced the use of nuclear energy for the production of electricity and caused the price of uranium to rise. As the economy of the Midwestern states depends primarily on agriculture, when uranium was discovered in the region, many get-rich-quick schemes were adopted. Not only were large mining companies pushing off the tops of bluffs and buttes, but small individual ranchers were also digging in their pastures for the radioactive metal. Mining occurred on both public and private land, although the Great Sioux Nation still maintains a claim to the area through the Fort Laramie Treaties of 1851 and 1868.
Parsons wins contract for expansion of LES enrichment plant
Parsons has been awarded a two-year contract by LES to "provide engineering, construction management, and construction services" for the expansion phase of the National Enrichment Facility, Parsons announced February 3. The value of the contract was not disclosed. Parsons, a California-based engineering and construction firm, said it was awarded the contract "based on its approach, engineering excellence, and ability to partner and develop the project in a fast-track manner while meeting [NRC] licensing requirements." LES announced in November that it plans to expand the annual capacity of its centrifuge uranium enrichment facility under construction in Eunice, New Mexico from 3 million SWU to 5.9 million SWU. That will push the plant's predicted completion date to the end of 2014, resulting in a total construction cost of more than $3 billion, LES said last year. When completed, the facility will be able to provide 50% of all enriched fuel for the 104 operating power reactors in the US, Parsons said.
Uranium opponents lash out at county | GoDanRiver
The leader of a local group opposing uranium mining blasted the Pittsylvania County Board of Supervisors on Monday night after the board voted not to discuss a uranium-mining study commission listed on its agenda.
We don't trust you, Gregg Vickrey, president of the Chatham/Pittsylvania chapter of Southside Concerned Citizens, said to supervisors during their regular meeting Monday night.
Vickrey warned the board not to give the impression you're sweeping things under the carpet.
The Associated Press: Southern Mo. targeted for uranium drilling
In Mississippi County, where nearly a fourth of the residents live in poverty, farmers have a long history of making a living off what springs from the flat, fertile lowlands  soybeans, corn, timber.
But now a geologist has come to the area with promises of millions of dollars in jobs and benefits and a theory about what may be tucked deep inside the crevices under the Mississippi River Valley.
It could be one of the "biggest deposits of undiscovered uranium in the U.S.," said John Gustavson, a geologist. "The future market for uranium is there."
---
Nuclear Waste News
BBC NEWS | UK | Scotland | Call to clear radioactive beach

Residents in Dalgety Bay, Fife, are calling for action to clean up a beach contaminated with radioactive particles.
The community council said it wants the shoreline cleared by the Ministry of Defence (MoD) within a year.
It has been backed by the Scottish Environment Protection Agency (Sepa).
Treated radioactive water to enter Ottawa River

Atomic Energy of Canada Ltd. will slowly release into the Ottawa River some treated radioactive water collected from an early December leak at its Chalk River Laboratory.
But in a report tabled Thursday in the House of Commons, the federal nuclear-safety regulator promises a controlled safe release of 47 kilograms of treated radioactive water, and says it will pose no threat to human or environmental health.
Bill introduced to abolish nuclear projects agency – Las Vegas Sun
State Sen. Barbara Cegavske, R-Las Vegas, has introduced a bill that could abolish the state agency charged with battling the Yucca Mountain project.
Senate Bill 117, prompted by the controversy over former Nuclear Projects Director Bob Loux's giving himself and staff unauthorized raises, would place the program under the authority of the governor.
Diablo Canyon set to start loading dry casks in June – San Luis Obispo
PG&E's decision to begin moving its spent fuel to above-ground canisters sparked a legal battle
Operators at Diablo Canyon nuclear power plant will begin loading the first dry cask with highly radioactive used reactor fuel on June 1.
The decision by plant owners Pacific Gas and Electric Co. to begin transferring its spent fuel to above-ground canisters touched off a groundbreaking legal battle with local antinuclear activists in 2002Â  and it continues to this day.
San Luis Obispo Mothers for Peace wants federal regulators to require that PG&E take additional steps to protect the storage facility from terrorist attacks.
Exelon turns to new spent fuel storage solution
Exelon's Braidwood Station is waiting patiently for the United States Deptartment of Energy (DOE) to open a permanent storage facility for spent fuel. But in the meantime, the nuclear power plant has now reached a point where an alternative storage solution has to be found.
Braidwood Station site communications manager Paul Dempsey and Public Affairs Manager Stephen Tribuzzi gave a presentation at the Jan. 27 regular meeting of the Braidwood City Council.
Rid Utah of foreign countries' nuclear waste | The Spectrum
One of my first actions in this new Congress is to renew the fight to stop foreign countries from shipping their radioactive waste to America for disposal in Utah.
A bipartisan bill I first introduced last year has now been reintroduced in both the House and in the Senate. The Radioactive Import Deterrence Act (HR 515) – RID – has 55 cosponsors and is gaining support rapidly.
Sixteen years ago, the Nuclear Regulatory Commission was warned if it allowed nuclear waste to be imported into the United States, the country could turn into the world's nuclear dumping ground.
Ottawa's radioactive sludge turned away at U.S. border
The City of Ottawa has hired a nuclear sleuth to determine why biosolids from the municipal sewage treatment plant are radioactive.
Biosolids are what's left over after water is separated out of sewage. The manure-like substance from the city's plant is shipped to four locations through a contractor, and it is used for various purposes, mostly to make compost.
One of the recipients of the biosolids from the Robert O. Pickard Environmental Centre near Greens Creek is an outfit in upstate New York.
Last Thursday, three loads were sent from Ottawa, but testing for radioactivity at the U.S. border detected higher-than-acceptable levels in two of the loads. The loads weren't allowed into the U.S., and the contractor took them back to its Iroquois, Ont., base, where they are quarantined.
Debating Next-Generation Nuclear Waste – Green Inc. – NYTimes
Amid signs that nuclear power is on the verge of a renaissance are the voices of opponents of the technology who say the industry remains secretive and irresponsible — particularly about highly radioactive waste.
The latest salvo against it is from the anti-nuclear environmental group Greenpeace.
Greenpeace issued warnings and links to scientific documents on Friday to The International Herald Tribune and on Saturday more widely that claimed that waste from one of the most prominently marketed next-generation reactors will be seven times as radioactive as waste from the current generation of reactors.
ReviewJournal.com – Anti-Yucca Mountain strategist catching up
Bruce Breslow is getting his feet wet.
He just hopes the water won't be laced with radioactive remnants from nuclear waste that the Department of Energy plans to entomb in Yucca Mountain.
Breslow, who turns 53 today, took over for Bob Loux on Jan. 12 as Nevada's chief strategist on defeating the project.
After having been executive director of the Nevada Agency for Nuclear Projects since the agency's inception in 1985, Loux stepped down Sept. 29 amid controversy that he gave himself and his staff large, unauthorized pay raises.
Alleged nuclear waste leak trial continues (From Maldon and Burnham Standard)
A TOP scientist has used Ribena to demonstrate how nuclear waste was dealt with at a power station.
A court has heard how there was an alleged leak of nuclear waste from a site at Bradwell power station for 14 years before the problem was discovered.
The owners of the former power station face a total of 11 charges brought under the 1993 Radioactive Substances Act of unlawfully allowing waste to leak from a decontamination unit.
---
Nuclear Policy News
Energy Provision May Test Priorities – washington post

Environmental groups are protesting a proposed $50 billion increase to an existing federal loan guarantee program for "innovative" energy technologies that could expand funding beyond renewable energy to include nuclear power and certain kinds of coal plants.
The proposal is part of the Senate's $884 billion version of the government's stimulus package. It is just one example of the number and size of items buried in the proposal and an illustration of the battles that loom as the House and Senate try to reconcile their proposals.
U.S. N-policy could hurt Japan / Obama's changes may undermine planned N-waste disposal facility: The Daily Yomiuri
U.S. President Barack Obama's nuclear energy policy could have considerable significance for Japan.
In particular, possible policy changes relating to the construction of a nuclear waste facility would have a definite impact on Tokyo's plans for a similar project.
Though the new U.S. administration has yet to clarify its policy on nuclear power, among other issues, Obama's remarks during his presidential election campaign and the lineup of his administration staff provide indications of the likely course of his nuclear energy policy.
Democracy Now! | Should Economic Stimulus Bill Include Billions for Nuclear Power?
A coalition of environmental groups are calling on senators to remove a controversial provision from the $900 billion stimulus bill that could lead to the construction of a new generation of nuclear power plants. We host a debate between independent journalist and longtime anti-nuclear activist Harvey Wasserman and Patrick Moore, a Greenpeace co-founder and member of the pro-nuclear Clean and Safe Energy Coalition. [includes rush transcript]

Opponents in Missouri mobilize over positioning nuke plants as 'clean' – STLtoday.com
When the "Clean and Renewable Energy Construction Act" was introduced in the Missouri Senate, the bill's title evoked images of new wind turbines sprouting from the northwest Missouri plains and solar panels lining St. Louis rooftops.
A more fitting image might be two more massive cooling towers rising in Callaway County.
While the legislation proposed last month may one day aid the development of more renewable energy or a next-generation coal-fired power plant, there's little doubt that its primary purpose is helping AmerenUE build a second nuclear reactor. It would do so by removing a key barrier — a 1976 law that prohibits the utility from charging customers for the plant before it's complete.
Georgia Power set to defend payment plan for nukes | ajc.com
it's Monday, it must be the Public Service Commission.
Georgia Power's two-front campaign for a new nuclear reactor fee will skip back across the street this week, after a so-far successful two weeks at the state Legislature.
The utility will defend its proposed charge  an early collection of reactor construction financing costs at a final round of state PSC hearings beginning Monday.
The scheduled three-day hearing will unfold even as state lawmakers barrel ahead with their own version of the nuclear fee.
Bennett defends $50 billion stimulus insert – Salt Lake Tribune
An environmental group is planning television ads in Utah to skewer Sen. Bob Bennett for inserting into the massive stimulus package what they say are $50 billion in loans to the nuclear industry.
Bennett pushed a provision into the stimulus bill to grant the money to low-carbon energy producers, which environmental groups says likely will fund the nuclear industry. Friends of the Earth plans to run spots on cable news stations in Salt Lake City starting Monday, slamming Bennett for using a rescue package to prop up nuclear plants.
"It is nothing short of outrageous that in the middle of an economic crisis, with families suffering, senators are trying to curry lobbyists' favor with yet another multibillion dollar bailout," Friends of the Earth President Brent Blackwelder said in a statement. "Taxpayers should not be forced to foot the bill for the nuclear industry's failures."
The Press Association: Money being 'lost' to nuclear power
Billions of pounds is lost to clean energy sources through investment in nuclear power, First Minister Alex Salmond has said.
The Scottish Government announced plans to create 16,000 green energy jobs by 2020 earlier this week.
SNP backbencher Joe Fitzpatrick had asked what impact the UK government's "obsession" with nuclear power would have on the renewables industry, during First Minister's Questions.
H.R. 547: To amend the Atomic Energy Act of 1954 to require congressional approval of agreements for… (GovTrack.us)
To amend the Atomic Energy Act of 1954 to require congressional approval of agreements for peaceful nuclear cooperation with foreign countries, and for other purposes.
H.R. 364: Limitation on Nuclear Cooperation with the United Arab Emirates Act of 2009 (GovTrack.us)
To restrict nuclear cooperation with the United Arab Emirates, and for other purposes.
Bill would end nuclear power moratorium | The Courier-Journal
A Senate committee passed a bill yesterday that could open the door to construction of nuclear power plants in Kentucky.
Senate Bill 13 would rescind a 1984 state law that placed a moratorium on the construction of nuclear power plants until the federal government determines how to safely dispose of high-level nuclear waste.
Sen. Bob Leeper, a Paducah independent, told the committee that his legislation would allow the state to begin talking about nuclear power as an option. But, he said, the Public Service Commission could be expected to block construction of such a plant until a long-term storage option is found.

Gone to Helsinki | Gristmill
This is the radioactivity-free kind of meltdown, as Helsingin Sanomat reported:
The Finnish nuclear power company Teollisuuden Voima (TVO) is seeking damages of EUR 2,400 million from the consortium of Areva
and Siemens for delays in the construction of Finland's fifth nuclear reactor in Olkiluoto.
Makes one look forward to what might happen if a truly litigous country had a major nuclear Renaissance fueled by, say, taxpayer
money (see The nuclear bomb in the Senate stimulus plan).
US nuclear industry calls for loan guarantee program shake-up
A nuclear industry official said Tuesday that the US Department of Energy has done such a poor job of running a program to provide federal loan guarantees to clean-energy projects that it may be time to move the program to another agency that is better equipped to handle the job. Derrick Freeman, senior director for government affairs at the Nuclear Energy Institute, said in an interview that DOE is taking far too long to issue the billions of dollars in federal loan guarantees that Congress authorized in major energy bills in 2005 and 2007.
Deseret News | Attempt to include nuclear power in a renewable energy resolution rebuffed
Several conservative Senate Republicans failed Tuesday to amend a resolution calling for the development of renewable energy sources to include nuclear power.
SJR1, sponsored by Senate Minority Leader Pat Jones, D-Holladay, was approved 27-1 without the amendment and now goes to the House. Only Sen. Margaret Dayton, R-Orem, voted against it.
Sen. Chris Buttars, R-West Jordan, had argued that nuclear power should be added to the list of renewable energy sources in the bill wind, geothermal and solar. Buttars said leaving nuclear power off that list sent the message the state isn't interested in its development.
Global economic slump may lay bare nuclear safety and proliferation problems – Bellona
Comments to the yearly report by the Russian industrial safety oversight agency Rostekhnadzor and ruminations on whether there is any logic to be found in the state nuclear corporation Rosatom's actions. Vladimir Slivyak, 02/02-2009
The following is a blog piece written by Bellona's regular contributor, co-chairman of the Moscow environmental organisation Ecodefense, Vladimir Slivyak. This is a first part of Slivyak's overview of a recent report by the Russian federal industry supervision agency Rostekhnadzor on safety violations in the Russian nuclear energy industry in 2007. A second part is expected in the near future. Certain editing has been performed by the translator to provide adequate background for Bellona's English-speaking readers.
---
Nuclear Weapons News
RIA Novosti – Russia welcomes U.S. readiness to consult on missile shield
Russian Deputy Prime Minister Sergei Ivanov welcomed on Sunday the U.S. readiness to consult Russia on a planned missile shield system in Europe.
U.S. Vice President Joe Biden said at a security conference in Munich on Saturday that the United States would continue to work on its
plans to deploy a missile shield in Central Europe but would also consult Russia on this issue.
Asked by reporters about his response to Biden's speech yesterday, Ivanov said it "was very positive."
Ivanov said he especially liked Biden's statement that it was time to "press the reset button" in relations between Russia and the United States.
White House mulls Pentagon oversight for nuke weapons: report | Reuters
The Obama administration is considering moving nuclear weapons production management from the Energy Department to the Pentagon, The New York Times reported on Saturday.
The change, which the report said would end more than 60 years of civilian control over nuclear bomb manufacture, would be meant to let the Energy Department focus more on energy research, production and conservation, the Times said.
Abolish Civilian Control Over Nukes? – by Gordon Prather
Well, it appears that one of the first things the Obama-Biden Office of Management and Budget has done is to instruct the Department of Defense and the Department of Energy to jointly "assess the costs and benefits of transferring budget and management" of our nuclear weapons research, development, test and production programs and associated facilities from DOE to DOD, "beginning in FY 2011."
Under the terms of the Atomic Energy Act of 1946, the responsibilities for all aspects of our nuclear energy related programs not just nuclear weapons related were invested in a civilian agency, the Atomic Energy Commission.
AFP: US will develop missile defences, if cost effective: Biden
US Vice President Joe Biden said on Saturday the United States would press ahead with its missile defence programme — provided it works, is cost effective, and in consultation with Russia.
"Faced with new threats, we need a new resolve to meet them, and the capabilities to succeed," he said, adding that NATO allies "must be better equipped to help stop the spread of the world's most dangerous weapons."
RIA Novosti – Reducing nuclear threat: necessary conditions

Barack Obama is planning to propose that the United States and Russia make drastic cuts in their strategic nuclear potentials, down to 1,000 warheads for each side.
The Russian media reported the news on February 4, quoting The Times as its source. The leading British paper in turn cited unnamed sources in the new U.S. administration.
Russia's response was quick and at a high level: on the same day Deputy Prime Minister Sergei Ivanov said Russia was ready to negotiate a reduction of strategic arms and sign a new agreement in place of START I, which expires this year.
Can '6 step programme' wean nuclear nations off their A-bomb addiction? | Greenpeace UK
Foreign Secretary David Miliband gave a speech today in London outlining a new '6 step programme' for creating a world free of nuclear weapons. His speech was largely a response to pressure created by recent high-profile campaigns emerging from the US, which have been calling for step by step progress towards the ultimate abolition of the world's nuclear arsenals.
Getting rid of the bomb? Sounds like radical stuff, but what's particularly radical is who is behind these campaigns. Not your 'usual suspect' peaceniks, but rather some of the biggest names in international diplomacy, who have come together to demand action on global security because they see the spread of nuclear weapons as the biggest threat to our immediate future.
Council Violates Berkeley's Nuclear Free Berkeley Act. Berkeley Daily Planet
At the Jan. 27 meeting where the City Council rammed through a waiver for the Library of the Nuclear Free Berkeley Act (NFBA), the council majority's disdain for the public was palpable. Some 30 persons present to speak against waiving the NFBA were not called to speak until 11 p.m. By then the 20 remaining were forced by the mayor to confine their comments to one minute each unless someone else deferred time. This was not in the spirit of the Brown Act which requires equitable treatment of public speakers. Speakers on other agenda items had two minutes.
Russia unclenches fist over nuclear weapons – Times Online
Russia moved swiftly yesterday to extend a hand to President Obama over American plans for big cuts in nuclear weapons. Sergei Ivanov, the Deputy Prime Minister, said that Russia was ready to sign a new strategic missile treaty with the US.
We welcome the statements from the new Obama Administration that they are ready to enter into talks and complete within a year, the signing of a new Russian-US treaty on the limitation of strategic attack weapons, said Mr Ivanov, a hawkish former Defence Minister, who was once seen as a candidate to become the president of Russia.
Blueprint set out for nuke-free world | Reuters
The government will set out a six point plan Wednesday for a nuclear free world, at a time when global powers fear Iran will produce a bomb and Barack Obama's inauguration has renewed interest in disarmament.
The document calls for watertight measures to stop terrorists or emerging states getting atomic weapons, deeper cuts in U.S.-Russian nuclear arsenals and the activation of a global nuclear test ban treaty.
"Although the challenges are considerable, progress on these six steps would mark a decisive break from the deadlock of the past decade," the Foreign Office said in a policy document.
---
Department of Energy News
The Associated Press: Energy secretary limits role in lab oversight
Energy Secretary Steven Chu is limiting his direct involvement in overseeing three of the Energy Department's premier research laboratories to avoid potential conflicts of interest.
A department spokesman acknowledged Friday that Chu has informed the department's ethics office that he will recuse himself from contract, financial and certain work performance related decisions at the Los Alamos and Lawrence Livermore national laboratories. They are managed by the University of California, the secretary's former employer.
knoxnews.com | There was a leak at Y-12, after all
It turns out there was a leak of hydrogen fluoride Monday at the Y-12 nuclear weapons plant. A spokeswoman confirmed today that a "small amount" of material did escape from a roof-top test line at the plant's 9212 production facility.
"Further investigation into the potential hydrogen fluoride (HF) leak has found that a small amount of material, less than 100 grams (or less than a half cup) did escape from a small sampling line," Y-12 spokeswoman Ellen Boatner said.
knoxnews.com | 'Curfew' lifted at Y-12 after leak issue resolved
A safety "curfew" was in effect at Y-12 for about an hour Monday afternoon after a worker reported a possible leak in a line carrying hydrogen fluoride.
Ellen Boatner, a spokeswoman for Y-12 contractor B&W, said the curfew went into effect shortly after 4 p.m., requiring that all employees stay in place or, if outdoors, go into the nearest building until the order was lifted.
Boatner said the event began after an employee working on the roof of 9212, the plant's main production facility, reported discoloration of a line carrying hydrogen fluoride. Discoloration can be a sign of a leak, she said.
New Mexico Independent » Ex.-U.S. Sen. Pete Domenici starts his new Washington gig
Former Republican Sen. Pete Domenici, who served as New Mexico's senator for decades before retiring due to health problems, has landed a new gig. He is now a senior fellow at the Bipartisan Policy Center (BPC) according to a press release from the Washington D.C.-based think tank.
The BPC was created in 2007 by former Sens. Howard Baker, Tom Daschle, Bob Dole and George Mitchell. The BPC, according to its About Us page, "was formed to develop and promote solutions that would attract the public support and political momentum to achieve real progress. The BPC currently is focused on five issues: national security, health care, energy, agriculture and transportation.
---
Other Energy News
New Study Finds Corn-based Ethanol More Harmful Than Oil-based Gasoline : TreeHugger
Currently in the news, the producers of ethanol are pressing their thumbs to the government, asking them to overturn the 25-year rule limiting the mix of ethanol which can be added to gasoline from its
current 10 percent to as much as 15 percent. In the meantime, the Agricultural Department is in discussions with the EPA on raising the current ethanol blend percentage in order to help protect the ethanol industry, which has been deemed a key contributor to the "new energy future.
Okay, that sounds just great. But a recent study is warning that the corn-based ethanol produced in the US, may in fact be more harmful and costly than helpful and clean…
Alternative Energy and Fuel News: ENN
Spanish wind power companies in the world's third-largest producer expect steady growth in capacity this year despite the credit crunch due to long-term investments, an industry spokesman said on Monday.
Wind power business group AEE tallied 16,740 megawatts in installed capacity in Spain at the end of 2008, a rise of 1,609 MW for the year.
"We expect a similar amount (of growth) this year," AEE president Jose Donoso said at a news conference.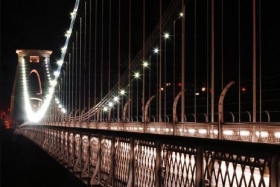 Alternative Energy and Fuel News: ENN
A new way of making LEDs could see household lighting bills reduced by up to 75% within five years. Gallium Nitride (GaN), a man-made semiconductor used to make LEDs (light emitting diodes), emits brilliant light but uses very little electricity. Until now high production costs have made GaN lighting too expensive for wide spread use in homes and offices.
However the Cambridge University based Centre for Gallium Nitride has developed a new way of making GaN which could produce LEDs for a tenth of current prices.
Corporate Responsibility and Sustainability News: ENN –
The International Renewable Energy Agency (IRENA), the first multinational agency focused solely on spreading clean energy across the globe, officially launched this week.
The expectations are that the agency will help governments and private industry to expand renewable energy installments throughout the industrialized world, where investments are already on the rise, while also assist the developing world acquire the expertise to establish its own clean energy industries.
USDA Forest Service – Caring for the land and serving people.
USDA Undersecretary Mark Rey has signed a Record of Decision (ROD) amending 38 National Forest Land Management Plans to identify locations of corridors suitable for future energy transmission infrastructure across Forest Service land. The corridors protect or minimize resource impacts to lands and surface resources by identifying preferred locations for corridors that also cross Federal lands managed by other agencies. These corridors offer the American public a way to meet the increasing energy demands while mitigating potential harmful effects to the environment.
Why Obama's Plan to Help Renewable Energy May Backfire and Aid Big Coal | Environment | AlterNet
The new mantra in energy circles is "national smart grid."
In the New York Times, Al Gore insists the new president should give the highest priority to "the planning and construction of a unified national smart grid." President Barack Obama, responding to a question by MSNBC's Rachel Maddow, declares that one of "the most important infrastructure projects that we need is a whole new electricity grid … a smart grid."
We lump together the two words, "national" and "smart" as if they were joined at the hip, but in fact each describes and enables a very different electricity future. The word "national" in these discussions refers to the construction of tens of thousands of miles of new national ultra-high-voltage transmission lines, an initiative that would further separate power plants from consumers, and those who make the electricity decisions from those who feel the impact of those decisions.
Peak Energy: The Ten Best Green Jobs for the Next Decade
Fast Company says "Massive investments in clean energy promise to keep farmers, urban planners, and green-tech entrepreneurs in business for the next decade" and lists their pick of the new green jobs that will be created – Ten Best Green Jobs for the Next Decade.
"It's time to bail out the people and the planet," says Van Jones, author of The Green Collar Economy: How One Solution Can Fix Our Two Biggest Problems. We agree, and this guide to to sustainability-focused career paths will help retrofit and solar-charge your work life.
America has only two million farmers, and their average age is 55. Since sustainable agriculture requires small-scale, local, organic methods rather than petroleum-based machines and fertilizers, there is a huge need for more farmers — up to tens of millions of them, according to food guru Michael Pollan. Modern farmers are small businesspeople who must be as skilled in heirloom genetics as marketing. …
Peak Energy: Will the Children of Today Be Living in a World Powered by Renewable Energy by 2050?
REW has an article on making the switch to a clean energy world – Will the Children of Today Be Living in a World Powered by Renewable Energy by 2050?.
The world needs a one-off switch-over to renewable energy — and this could be largely accomplished in just forty years time, slashing energy costs and greenhouse gases while allowing healthy economic growth, experts say.
By 2050, 80 percent of the world's electricity could be coming from renewable energy sources provided efforts are made, in parallel, to improve energy efficiency, according to a study by the German Aerospace Center (DLR). That means, the children of today might well grow up to experience a world where the energy they use comes almost entirely from the sun, wind, sea and biomass.
By 2090, the shift to renewable energy around the world could be almost 99 percent completed reducing pressure on the environment and laying the foundations for a new era of prosperity based on green energy.
Peak Energy: A buoyant future in wave power
Reuters has a report on Australian wave power company Carnegie Corp and the vast potential for wave power in southern Australia – Aussie firm sees buoyant future in wave power.
For millennia, Australia's rugged southern coast has been carved by the relentless action of waves crashing ashore. The same wave energy could soon be harnessed to power towns and cities and trim Australia's carbon emissions.
"Waves are already concentrated solar energy," says Michael Ottaviano, who leads a Western Australian firm developing a method to turn wave power into electricity. "The earth has been heated by the Sun, creating wind, which created the swells," he told Reuters from Perth, saying wave power had the potential to supply all of Australia's needs many times over.
Peak Energy: China declares an emergency amid worst drought in 50 years
The Times reports that China is struggling with mass layoffs of workers and the worst drought in years – China declares an emergency amid worst drought in 50 years.
The worst drought in half a century has parched fields across eight provinces in northern China and left nearly four million people without proper drinking water.
Not a drop of rain has fallen on Beijing for more than 100 days, the longest dry spell for 38 years in a city known for its arid climate. The Office of State Flood Control and Drought Relief Headquarters described the drought as a phenomenon rarely seen in history as the Government declared a state of emergency.
President Hu Jintao said that all efforts must be made to save the summer grain harvest.
ENERGY: Clean coal's dirty mess | Opinions | Star-Telegram
A tale of 2 power plants: Tennessee's experience shows how environmental concerns can be misdirected
On Dec. 22, a deluge of coal-ash slurry broke through a retaining wall near the Kingston Fossil Plant, a power plant in eastern Tennessee. Black sludge inundated a valley and destroyed houses as it surged down to the Emory River, where hundreds of fish soon lay dead on fouled banks.
Helicopter video footage showed a landscape resembling the moon's surface, with more than a billion gallons of sludge covering 300 acres. The disaster also temporarily halted an incoming train loaded with coal. This presumably came from other industrially ravaged landscapes to the east, where entire Appalachian mountaintops are routinely bulldozed into valleys to access seams of Paleozoic carbon.
Obama stimulus plan would boost alternative energy – Houston Chronicle
Since oil gushed from Spindletop in 1901, the Houston area has been the energy capital of the United States and a major destination for federal dollars devoted to oil and gas production.
But the mammoth economic stimulus bill that is winding its way through Congress largely bypasses Houston-based energy giants and fossil-fuel development in favor of funding new technologies to glean power from crops, the sun and heat trapped beneath the earth.
There's not a lot of oil and gas money in the stimulus bill, said Rep. Gene Green, D-Houston.
California ISO: January 29th 2009 Symposium papers on Solar Energy
The State Agency that runs California's electric Grid held an online Solar Energy Symposium on 1-29-2009.
This is the library of all the presentations made. Most are PDF files.
Markey introduces major energy efficiency legislation
The Alliance to Save Energy hailed new Energy Efficiency Resource Standard (EERS) legislation, introduced today by Rep. Edward Markey (D-Mass.), as effective federal policy that would reduce consumers' energy use and therefore costs; cut global warming pollution; and supplant the need for new power plants to meet rising energy demand.
The Save American Energy Act would cut electricity and natural gas demand and, in combination with another newly introduced Markey bill creating a Renewable Electricity Standard (RES), create more than a half million jobs and save U.S. consumers more than $180 billion, according to Markey's office.
BNS Spaudos centras: Wind Now Leads EU Power Sector
n 2008, more wind power was installed in the EU than any other European Wind Energy Association (EWEA) Logo today show that 43% of all new
Electricity generating capacity built in the European Union last year was wind energy, exceeding all other technologies including gas, coal and nuclear power.
A total of 19,651 MW of new power capacity was constructed in the EU last year. Out of this, 8,484 MW (43%) was wind power; 6,932 MW (35%) gas; 2,495
MW (13%) oil; 762 (4%) MW coal and 473 (2%) MW hydro power capacity.
For the first time, wind energy is the leading technology in Europe. A total of 64,949 MW of installed wind energy capacity was operating in the EU
---
Nuclear Editorial and Opinions
Don't waver on dump opposition – Las Vegas Sun
There are residents of Nevada trying to blame Sen. Harry Reid for today's bad economy because, of all things, he is against the Yucca Mountain nuclear waste repository. They say funding for this project would inject millions of dollars into our state and provide hundreds of jobs to locals, but they never mention the drawbacks.
Yucca Mountain is a deep hole in which to pour money and nuclear waste. The money will disappear but the waste will remain for eternity.
Say No to Nukes in the Stimulus Package
The desperate nuclear power industry has dropped a $50 billion stealth bomb meant to irradiate the Obama stimulus package.
Harvey Wasserman: The nuclear power industry has dropped a $50 billion bomb into the Senate version of Obama's stimulus package for projects Wall Street wouldn't finance when it was flush.
It comes in the form of a mega-loan guarantee package that would build new reactors Wall Street wouldn't finance even when it had cash. It will take a healthy dose of citizen action to stop it, so start calling your senators now.
The vaguely worded bailout-in-advance provision was snuck through the Senate Appropriations Committee in the deep night of January 27. It would provide $50 billion in loan guarantees for "eligible technologies" that would technically include renewable sources and electric transmission. But the handout is clearly directed at nukes and "clean coal."
The Telegram – St. John's, NL: Editorial | The reactor factor
Call it a case of having too many medical eggs in too few baskets. Just over a year ago, in December 2007, a nuclear reactor in Chalk River was in the news because of maintenance issues. The reactor had been shut down for repairs, and Canada's nuclear regulatory agency, the Canadian Nuclear Safety Commission, would not allow it to restart until safety improvements were made.
Problem was, the reactor produced most of the world's medical isotopes – used to test for cancer, heart problems and bone ailments.
Faced with a massive diagnostics problem, the federal government passed legislation that allowed the reactor to be restarted, despite the regulatory body's objections.
The 50-year-old reactor is crucial to the world supply of medical isotopes. Even though it was supposed to be decommissioned in 2005, it and another reactor in Petten, Netherlands, produce close to 85 per cent of the world's medical isotopes, through a process that involves the nuclear decay of molybdenum-99.
The Top Nuclear Stories is published twice weekly. It is a produced
using a combination of social bookmarking and programming.
You can view or join the public group and add your own stories
by going here -> http://groups.diigo.com/groups/nukenews