I kind of feel like a groundhog.  The west coast has been in a warm spell since the beginning of the year. Its been in the mid 60's all January, and bay area water authorities notified the public to start conserving water.
A few interesting stories this past week. I'm only going to mention the good news that the defamation lawsuit against the Snake River Alliance was tossed.The Supreme Court ruled in favor of USEC and oh yeah, that alert about the push to increase loan guarantees for reactors.  Oh, I also put together an article on why to oppose nukes here. Have a good week.
---
Top Nuclear Stories Index
---
Nuclear Reactor News
Block vote on reactor| Asbury Park Press
Following a 3 1/2-year review of the license renewal application for the Oyster Creek nuclear generating station in Lacey, the Nuclear Regulatory Commission Wednesday may, for all intents and purposes, decide whether to allow the plant to operate for another 20 years.
To head off any chance the NRC will give Oyster Creek the green light next week, the state Department of Environmental Protection should seek a federal injunction to prevent a vote until all of the recommendations made by the NRC licensing board for further analysis of the plant's drywell the steel barrier surrounding the reactor that is designed to contain radiation in the event of an accident  are heeded.
Philippine Chernobyl – INQUIRER.net
To be sure, there is no lack of justification to revive the mothballed Bataan Nuclear Power Plant. Nuclear energy could lessen the country's dependence on imported oil. Because nuclear power does not emit greenhouse gases, the BNPP revival would support the global consensus to reduce burning of fossil fuels that emit higher carbon dioxide concentrations. Also, the timing looks auspicious, as public sentiment in many First World countries, which has been anti-nuclear for the past 30 years or so, appears to be ebbing away.
TABLE-Japan nuclear plant operations  | Reuters
The table below shows the latest operational
status of Japan's nuclear power plants.
Japan's nuclear power generation capacity fell by 1,380 megawatts, or 2.8 percent, on Friday as the government recognised Chubu Electric Power Co's move to scrap two nuclear reactors and replace them with a new one.
With the decomissioning of No.1 and 2 nuclear reactors at Chubu's sole Hamaoka plant, which have been shut for years, Japan's nine utilities and a wholesaler now have 53 nuclear power generators for commercial use, with a total generating capacity of 47,935 megawatts.
NIRS: No taxpayer loan guarantees for new nuclear reactors!
The U.S. Senate Appropriations Committee late on the night of January 27 snuck in a provision to President Obama's economic stimulus package that would allow as much as $50 BILLION of your dollars to be used as loan guarantees for construction of new nuclear reactors. This would be on top of the $18.5 Billion taxpayer dollars already authorized by Congress during the Bush administration.
These loan guarantees would mean more nuclear reactors and more radioactive waste piling up in communities across our country. They would also mean less money for safer, cheaper and cleaner energy alternatives like solar and wind power.
The provision is vaguely worded. It would authorize $50 Billion in new loan guarantees for "eligible technologies." These technologies include nuclear, "clean coal," renewable energy sources and electric transmission. But the stimulus package is intended to create new jobs and economic activity over the next two years. Not only should new nuclear reactors and the false concept of "clean coal" be excluded from taxpayer support, but the reality is that neither technology is ready to produce any jobs within the next two years.

RT: News : Chernobyl clean in 55 years time?
Ukrainian president Viktor Yushchenko has approved the programme of a gradual dismantle of the Chernobyl atomic power plant. According to the plan it will take over 50 years to make the
Chernobyl an ecologically safe place, clean of radioactive contamination.
Starting from January 1 next year, Ukraine will begin pulling the plant down, a process divided into four phases.
Ukraine plans to spend 4.075 billon grivna (over $US 620 million) of its budget and about $US 48 million of international financing just for the startup of the project, which involves certain urgent technical and ecological measures.
Huge potential costs for OL3 delay
Billions of euros are involved in the arbitration between TVO and the Areva-Siemens consortium. TVO considers itself entitled to 2.4 billion in damages, while the consortium wants 1 billion for compensation and late payments.
The official mention of the figures by Siemens as part of its first-quarter results for 2009 confirms reports that big money would be involved in the dispute.
Teollisuuden Voima Oyj (TVO) contracted the Areva-Siemens consortium to construct a 1600 MWe EPR reactor at Olkiluoto at the end of 2003. For 3 billion ($3.9 billion), the consortium was meant to complete the plant and hand it over to TVO this year. However, mid-2012 is now seen as the likely start-up date and neither party is happy. Areva has said that TVO is much too slow in processing documents and passing them on to the Radiation and Nuclear Safety Authority, Stuk, while TVO denies this.
Japan nuclear capacity to fall as Chubu scraps units | Reuters
Japan's nuclear power generation capacity will fall by 1,380 megawatts, or 2.8 percent, to 47,935 megawatts from Friday, a government official said, reflecting a utility's move to scrap two nuclear reactors and replace them with a new one.
Chubu Electric Power Co (9502.T), Japan's third-biggest utility, said in December it would decommission its 540-megawatt No.1 and 840-megawatt No.2 generators at its sole Hamaoka nuclear plant, and build a new No.6 reactor to replace them.
edmonton sun – Canada- Nuke spill at Chalk River
A radioactive spill has occurred at the aging Chalk River nuclear reactor west of the capital after the facility was recently cranked up to double its normal output of medical isotopes, used in diagnosing and treating cancer, Sun Media has learned.
The reactor is supplying up to 70% of the world's medical isotopes, and a shutdown could leave millions of cancer and heart patients in Canada and around the globe without critical treatments.
But the radioactive spill and another ongoing leak at the reactor are bound to spark renewed controversy over the safety of the nuclear facility built in 1958.
An internal report to federal nuclear regulators shows radioactive tritium was released into the air during the incident at the Chalk River reactor on Dec. 5.
Dismantling Nuclear Reactors: Scientific American
In a tidy office in the city hall in Wiscasset, Me., right around the corner from the town clerk, Judy Foss touts the virtues of an 820-acre industrial site that she plans to have available for redevelopment soon. It offers easy access by road, rail and barge and has plenty of cooling water. It is already on the high-voltage electric grid. It is just a mile from the municipal airport, the local government is stable, and the natives are friendly.
There is a catch, though. It's radioactive. And parts of it will stay that way until at least 2023 and probably a lot longer.
GMANews.TV – Greenpeace: Myths' being used to fast-track BNPP operation -Â  Philippine News
Environmental group Greenpeace on Monday accused Congress of using "myths" and "abusing scientific data" to support their bid to revive the mothballed Bataan Nuclear Power Plant.
Von Hernandez, Greenpeace Southeast Asia executive director, and geologist Kelvin Rodolfo, professor emeritus at the University of Illinois at Chicago, disproved claims by Representatives Mark Cojuangco and Juan Miguel Arroyo that the 30-year-old facility would yield clean, safe and inexpensive energy.
"Nuclear energy is not clean, not safe and not cheap," said Hernandez, adding that it is "probably the most dangerous and expensive power source there is."
Siemens to exit nuclear venture Areva NP | Reuters
Siemens to sell its 34-percent stake to Areva S.A.
* Says Areva to acquire Siemens' stake within three years
* Says purchase price to be agreed upon by both parties (Adds details from Siemens statement and background)
MUNICH, Jan 26 (Reuters) – Siemens AG (SIEGn.DE) will exit the nuclear venture Areva NP and plans to sell its 34-percent stake to majority holder Areva S.A. (CEPFi.PA), it said late on Monday, ahead of its annual shareholder meeting on Tuesday.
Next Generation Nuclear Power: Scientific American

Rising electricity prices and last summer's rolling blackouts in California have focused fresh attention on nuclear power's key role in keeping America's lights on. Today 103 nuclear plants crank out a fifth of the nation's total electrical output. And despite residual public misgivings over Three Mile Island and Chernobyl, the industry has learned its lessons and established a solid safety record during the past decade. Meanwhile the efficiency and reliability of nuclear plants have climbed to record levels. Now with the ongoing debate about reducing greenhouse gases to avoid the potential onset of global warming, more people are recognizing that nuclear reactors produce electricity without discharging into the air carbon dioxide or pollutants such as nitrogen oxides and smog-causing sulfur compounds. The world demand for energy is projected to rise by about 50 percent by 2030 and to nearly double by 2050. Clearly, the time seems right to reconsider the future of nuclear power.
EADT – Fears over new nuclear build at site
LAND close to a former nuclear power station in Essex was yesterday earmarked as a potential site for a new reactor – sparking concerns from local campaigners.
The Nuclear Decommissioning Agency (NDA) has announced that it expects to put forward land near Bradwell for consideration as the Government looks to identify locations suitable for new nuclear build.
The news was greeted with alarm by local anti-nuclear campaigners – who fear it could pave the way for more than one power station to be built.
---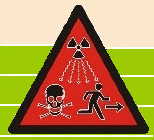 Nuclear Health and Safety News
The Salem witch project – Times Online
She spent weeks at a time in Belarus, unaware – as everyone was then – that the explosion of a nuclear reactor at Chernobyl in 1986 had irradiated 90 per cent of the region. In recent years heart disease, cancers, especially thyroid cancer, auto-immune disease and pronounced birth defects, have escalated there, and Kent believes that her own condition, diagnosed eventually as a rare auto-immune disease called relapsing polychondritis (RP), is linked to her time in Belarus, although she cannot prove this.
Udall enlists in Charlie Wolf's War: The Rocky Mountain News
Call it Charlie Wolf's War.
U.S. Sen. Mark Udall is mobilizing a coalition of senators and congressional members who have constituents like Charlie Wolf: former nuclear weapons workers who lost their health – and in some cases their lives – building the nation's Cold War nuclear arsenal.
Wolf, 50, died Wednesday. He fought brain cancer for more than six years – and struggled with a federal bureaucracy nearly that long to prove he deserved the compensation Congress had promised workers who mined radioactive metals, made them into bombs and tested the most powerful weapon on Earth.
AFP: US court dismisses Pacific nuclear test lawsuits

A panel of US appeal judges Friday dismissed a claim to enforce a billion-dollar compensation settlement for islanders from two former
Pacific nuclear test sites, an attorney for the islanders said.
But the attorney said the ruling did not exonerate the US government for removing the residents of Bikini and Enewetak from their homes and leaving their atolls uninhabitable after the weapons tests.
A three-member panel of judges upheld a lower court ruling which dismissed claims filed in 2006 by the people of Bikini and Enewetak in the Marshall Islands, a former US territory in the Western Pacific.
The two atolls, the sites of 67 US nuclear tests from 1946 to 1958,
had been awarded more than one billion dollars by the Nuclear Claims Tribunal for hardship, loss of use of the islands and clean up following the tests.
RIA Novosti – Opinion & analysis – Old nuclear satellite returns

For about two weeks there have been arguments over the "suddenly revived" Soviet-made nuclear-powered satellite which had been placed into an 800 km-high orbit in 1987.
The military space vehicle suddenly started losing parts, sparking fears of a possible threat. Rest assured, the Kosmos 1818 satellite is incapable of destroying the Earth. However, the question forces consideration of space security issues in general.
The back story is as follows. In mid-summer last year, NORAD tracking systems spotted the first signs of the satellite's disintegration. On July 4, NASA published the information recorded. The process gained momentum, in the current state of the satellite covered in the NASA orbital debris bulletin of January 15.
North West Evening Mail: Sellafield: Flooding fears

SELLAFIELD is under threat from rising sea levels, according to new research.
Experts from Manchester University claim high tide levels could soar by almost three feet by 2080.
And threatened areas include wildlife habitats, historic places and industrial sites on the west coast such as Sellafield.
But bosses at the nuclear plant says their operations would not be under threat even if levels were to rise by twice that amount.
Lawyers for Bikini Islanders Vow to Continue Compensation Fight
The legal and political fight is expected to continue for Bikini Islanders and their lawyers, who are pushing for greater compensation from the government for nuclear bomb testing in the 1940s and 1950s that displaced islanders, exposed them to radiation, and decimated the land.
A three-judge panel of the U.S. Court of Appeals for the Federal Circuit ruled today against the plaintiffs, saying an agreement between the governments of the United States and Marshall Islands in 1986 is a settlement that is beyond judicial review. The court affirmed a U.S. Court of Federal Claims ruling.
globe and mail: Fresh reactor leaks renew concerns about safety, transparency
Two recent leaks at the aging Canadian nuclear reactor that produces most of the world's medical isotopes have heightened concerns about the unit's safety – and the willingness of officials to raise a flag when things go wrong.
The reactor at Chalk River was shut down for maintenance early last month. When it was restarted on Dec. 5, heavy water was discovered to be leaking into a collection system designed to prevent the toxic liquid from spilling into the nearby Ottawa River.
EXCLUSIVE: Radioactive scare – Crawley Observer
POLICE, fire crews, and paramedics mounted a massive operation after a radioactive box was dumped in a ditch near Gatwick.
Pensioners George and Betty Upton compared the scene to a plane crash when they came home on Monday to find their property swarming with emergency services.
A specialist chemical hazard team was called in to inspect the suspect wooden crate, which had metal containers inside, before declaring that the levels were too low to be harmful.
Otter honors Idahoans who suffered downwind of nuclear testing | Idaho Legislature | Idaho Statesman
In recognition of Idaho downwinders who suffered from nuclear weapons testing that began in Nevada 58 years ago today, Gov. Butch Otter has proclaimed Jan. 27 as "Downwinders Day of Remembrance."
Otter's proclamation recognizes "the sacrifices of the Downwinders and all other participants in and victims of the Cold War, and hereby memorializes their losses."
Downwinders in Nevada, Utah and Arizona who suffer from cancers connected to nuclear fallout are eligible for $50,000 government payments in recognition of the government's role in harming their health. But Idaho, which has four counties among the hardest hit by fallout, is not covered by the Radiation Exposure Compensation Act. Those four counties are Blaine, Custer, Gem and Lemhi.
knox news |Problems in safety documents for uranium storehouse

A federal review board has found deficiencies in the nuclear safety evaluations for Y-12's new storehouse for bomb-grade uranium, noting that failure to meet requirements could "potentially compromise the requisite safety margin for fissionable material operations."
The problem involves the evaluations and supporting documents that were done to demonstrate nuclear criticality safety for the $549 million storage center, known officially as the Highly Enriched Uranium Materials Facility.
Veterans must be compensated – Manawatu Standard
Veterans from New Zealand, Britain, Australia and Fiji, are locked in a court battle in London, claiming they were used as guinea pigs during Britain's nuclear bomb tests in the Indian and Pacific oceans in the 1950s.
All have suffered a variety of illnesses since they were told to face the bomb without their masks as part of a study to see the effects of radiation fallout.
The 800 veterans want compensation.
But lawyers acting for the British government have told the court that there is no solid evidence to prove that their health problems were caused by the radioactive blasts.
BBC NEWS | UK | Wales | Nuclear tests compensation call

A Welsh Labour politician has added his voice for thousands of ex-servicemen involved in Britain's nuclear tests in the 1950s to receive compensation.
Thousands suffered serious ill health, believed to be linked to radiation exposure during the tests.
A legal challenge is under way after defence chiefs told veterans they were out of time to claim for compensation.
British nuclear scientist fled test zone but left troops to face the blast – mirror.co.uk
The chief scientist at Britain's controversial nuclear tests FLED the danger zone… while thousands of troops were left behind to be nuked.
Dr William Penney's own RAF batman (personal assistant) says he and top military brass left the area before the biggest bomb exploded in the South Pacific because, scientists admitted, they "didn't have a clue what would happen".
"Penney scarpered somewhere safe and only came back in the evening, hours after the bomb," said Ralph Gray, now 73.
At the same time several thousand servicemen – not told of the dangers – were ordered to stand and watch the detonation from only a few miles away.
North Wales widow tells of husband's nuke horror – Daily Post North Wales
As 1,000 ex-servicemen exposed to atomic tests in the Pacific in the 50s fight for compensation in the High Court, the widow of one veteran tells his story
KEITH Davies held up his hands to cover his face and was shocked to see his own bones.
Keith was on board an aircraft carrier, HMS Warrior in the 1950s and was an unwitting witness to Britain's testing of early nuclear bombs.
---
NRC News
POGO: To Finally Resolve Nuclear Power Plant Security Weaknesses, Obama Needs to Appoint New Commissioners
For the second time in two weeks, Commissioners at the Nuclear Regulatory Commission (NRC) have rejected staff recommendations to improve security at nuclear power plants by a tie vote of two-two. NRC rules establish that a tie vote means a rejected vote.
The first NRC action was to reject a staff recommendation that would have provided the public with more information on the results of security inspections at nuclear power plants. This is a topic that POGO feels strongly about: in fact, we recently submitted public comments in favor of the staff recommendations.
FR: NRC: Westinghouse Petition
The Nuclear Regulatory Commission (NRC) will consider the issues raised in a petition for rulemaking (PRM) submitted by Westinghouse Electric Company LLC (petitioner) in the NRC's rulemaking process. The petition was dated November 4, 1999, and was docketed as PRM-50-69. The petitioner requested that Table 1 in 10 CFR Part 50, Appendix G, be amended by removing requirements related to the metal temperature of the closure head flange and vessel flange regions. Specifically, the petitioner requested that footnotes (2) and (6) be removed from Table 1.
NRC: Pa. nuclear plant workers fear retaliation – The York Daily Record
The Susquehanna nuclear plant in northeastern Pennnsylvania is the nation's leader in anonymous allegations made by employees to the Nuclear Regulatory Commission.
The agency says it believes some workers at the plant near Berwick are afraid to raise safety issues with their bosses because they fear retaliation.
Regulators have issued a warning letter to Allentown-based PPL saying the company must take steps to preclude a "chilled" work environment at the power plant.
FR: NRC: petetion on radiation safety levels
The Nuclear Regulatory Commission (NRC) is denying the petition for rulemaking (PRM) filed by Mr. Raymond A. Crandall on May 17, 2007, and docketed on June 22, 2007 (Docket No. PRM-50-87). In his petition, the petitioner requested that the NRC amend the regulations that govern domestic licensing of production and utilization facilities to eliminate the specific criteria related to the radiological doses for control room habitability at nuclear power plants. The petitioner stated that the current deterministic radiological dose requirements for control room habitability have resulted in several negative safety consequences, including an increased risk to public safety. He requested that the NRC delete the 5 rem whole body dose limit and the 0.05 sievert (Sv) (5 rem) total effective dose equivalent (TEDE) limit specified in the current regulations.
---
Nuclear Fuel Cycle News
Caroline Sourt: Cheaper energy for the UK must not come at vast expense to the people of Niger | Comment is free | guardian.co.uk
Areva is the French nuclear company that is currently building plants across Europe and is due to lead Britain's nuclear expansion. For the last 40 years, it has been mining uranium in northern Niger, operating out of Arlit. Entering the town is a little like becoming an extra in a 1950s B-movie about the end of the world. Arlit is surrounded by desert  not the beautiful, undulating sand dunes of travel magazines, but a vast stretch of barren plain where orange dust storms blow in from the Sahara.
The 2,000 miners live in company-maintained family houses, with orderly streets, clean running water, and mains electricity. French dishes such as magret de canard appear on the menu at the management clubhouse. There are schools, a hospital, and sports grounds where everyone is supposed to be able to play football: an unlikely suburban feature in the middle of the desert. But these facilities are only open to the mining families and civil servants posted in the town.
The Hindu: India's first fast breeder reactor to be ready next year
After over two decades of work, India's first nuclear reactor that will breed more fuel than it consumes will be ready next year, say senior officials at the Kalpakkam nuclear complex 80 km from here.
The heavily-guarded complex is a hive of activity now as the 4,000-odd experts who are designing and building the 500-MW prototype fast breeder reactor (PFBR) can finally foresee when it will be ready.
A breeder reactor is one that breeds more material for a nuclear fission reaction than it consumes, so that the reaction – that ultimately produces electricity – can continue.
Uranium Mining, Native Resistance, and the Greener Path | Orion Magazine
IN A DINE CREATION STORY, the people were given a choice of two yellow powders. They chose the yellow dust of corn pollen, and were instructed to leave the other yellow powder uranium in the soil and never to dig it up. If it were taken from the ground, they were told, a great evil would come.
The evil came. Over one thousand uranium mines gouged the earth in the Dine Bikeyah, the land of the Navajo, during a thirty-year period beginning in the 1950s. It was the lethal nature of uranium mining that led the industry to the isolated lands of Native America. By the mid-1970s, there were 380 uranium leases on native land and only 4 on public or acquired lands. At that time, the industry and government were fully aware of the health impacts of uranium mining on workers, their families, and the land upon which their descendants would come to live. Unfortunately, few Navajo uranium miners were told of the risks. In the 1960s, the Department of Labor even provided the Kerr-McGee Corporation with support for hiring Navajo uranium miners, who were paid $1.62 an hour to work underground in the mine shafts with little or no ventilation.
Uranium Mining and the Inuit | Mark Dowie | Orion Magazine
June days lengthen and snow melts to reveal tiny bright wildflowers and nutritious lichens. Thousands of pregnant caribou gather in tight circles. They are gaunt and exhausted from their six-hundred-mile migration from the boreal forests of Saskatchewan. They have traversed steep mountains through howling blizzards and crossed raging ice-choked rivers into the subarctic taiga, then in single file trudged on to the arctic tundra to offer the world a new generation. The castanet-clicking of heel bones mixes with groans of delivery. The thrumming of desperate mothers and the bleating of lost calves create a chaotic din that can be heard for miles across the treeless expanse.

Niger insecurity hits uranium prospecting -minister | Reuters
Insecurity in northern Niger, where Tuareg rebels are fighting government forces, is stifling investment in the vast desert nation's mining industry, the mines minister said.
Niger is already one of the world's top uranium producers and has handed out 127 mining exploration permits over the last three years to attract more investment into the impoverished Saharan nation.
The Hindu : France willing to reprocess uranium for India
France has indicated its willingness to consider taking back uranium for reprocessing if India is not in a position to reprocess the entire amount.
India has a reprocessing facility which will be put under International Atomic Energy Agency (IAEA) safeguards. So for us the best is that the fuel is reprocessed here. (But) India does not have enough capabilities. We will consider the option of taking the fuel back to France for reprocessing, the French Ambassador to India, Mr Jerome Bonnafont, said on Friday.
He was speaking at a luncheon meeting organised by the PHD Chambers of Commerce and Industry here.
This comes in the wake of the recent signing of an agreement between India and France which is to see Areva deliver 300 tonnes of uranium to India. This contract is to be implemented in the next few weeks and months. There is nothing holding back implementation of the contract. It is simply that you need to gather the uranium, package it, organise the transport and (get through the) legal methods involved, Mr Bonnafont said.
Nukes and native people | Gristmill
"Nuclear Caribou" by Mark Dowie, in the new issue of Orion magazine, explains the drama playing out on a crucial caribou calving ground in Nunavut, in northern Canada. It is emblematic of a worldwide challenge to the sovereignty of indigenous communities in Africa, Asia, Australia, and North and South America.
As uranium mining companies rush to fill an expected spike in demand, they often are staking claims on native-owned lands. That's because, and I knew the number was high, but not this high: roughly 70 percent of the world's uranium resources are located under these communities, and about two-thirds of prospective uranium deposits in the U.S. are under or adjacent to Native American land.
It's not at all clear if the Nunavut claims will ever be mined, though it's looking more likely all the time. But then Winona LaDuke weighs in with an alternative vision for energy projects on native lands, a green one, that promises a better future for everyone concerned.
Report: Time for hard-rock mining companies to pay up – Salt Lake Tribune
Washington» A 137-year-old exemption that allows companies to extract hard-rock minerals from public lands without paying royalties could cost the nation $1.6 billion during the next decade, says a new report by the Pew Campaign for Responsible Mining.
To reverse that exemption, House Natural Resources Committee Chairman Nick Rahall, D-W.Va., introduced legislation Tuesday that would treat the mineral-extraction companies the same as coal, oil and gas industries, which pay a percentage royalty for using public lands.
"Given our current economic crisis and the empty state of our national treasury, it is ludicrous to be allowing this outmoded law to continue to exempt these lucrative mining activities from paying a fair return to the American people," Rahall said in a statement.
How long will the world's uranium supplies last?: Scientific American

Steve Fetter, dean of the University of Maryland's School of Public Policy, supplies an answer:
If the Nuclear Energy Agency (NEA) has accurately estimated the planet's economically accessible uranium resources, reactors could run more than 200 years at current rates of consumption.
Most of the 2.8 trillion kilowatt-hours of electricity generated worldwide from nuclear power every year is produced in light-water reactors (LWRs) using low-enriched uranium (LEU) fuel. About 10 metric tons of natural uranium go into producing a metric ton of LEU, which can then be used to generate about 400 million kilowatt-hours of electricity, so present-day reactors require about 70,000 metric tons of natural uranium a year.
Finding Fissile Fuel: Scientific American

Nearly 400 miles (645 kilometers) north of Saskatoon, Saskatchewan, on the Alberta border, lies the McArthur River uranium mine. Owned and operated by Cameco Corporation, the world's largest producer of uranium, the mine disgorged about 18.7 million pounds (8.5 million kilograms) of the nuclear element in 2007. The year's output was enough to supply roughly one quarter of the annual fuel needs of the 104 U.S. nuclear reactors, according to World Nuclear Association (WNA) figures.
Such uranium deposits in Canada, Australia and Kazakhstan comprise the bulk of the world's known supply although uranium is a ubiquitous atom that can even be derived from seawater. With 436 reactors worldwide consuming 65,000 metric tons (one metric ton equals 1.1 U.S. tons) of enriched uranium per year, demand for this nuclear reactor fuel outstrips available supply, which has caused uranium prices to jump from a low of $10 per pound a few years ago to more than $130 per pound in 2007 and still more than $50 per pound today.
U.S. top court rules for USEC on uranium imports | Reuters
The U.S. Supreme Court ruled on Monday for uranium enrichment company USEC Inc (USU.N) and the federal government in an anti-dumping case involving certain low-enriched uranium imports from France.
The high court's unanimous decision was a defeat for French nuclear energy producer Areva (CEPFi.PA), which had supplied the imported uranium at issue in the case.
Bill Would Stop Uranium Mining Near Grand Canyon National Park
Congressman Raul Grijalva, an Arizona Democrat, has reintroduced legislation prohibiting new uranium claims, exploration, and mining across one million acres of public lands watersheds surrounding Grand Canyon National Park.
The lands covered by the bill are the last remaining public lands not protected from new uranium development around the park, which extends for 277 miles along the Colorado River in Arizona and receives some five million visitors a year.
azdaily sun: Bill limiting uranium mining reintroduced in U.S. House
Environmental groups are re-introducing legislation to put a little more than 1 million acres of federal land on the Colorado Plateau off-limits to most new uranium mining.
The measure would not impact existing claims where miners have proven they have viable deposits, but is a response to renewed uranium mining interest in the region, spurred by rising prices. U.S. Rep. Raul Grijalva, D-Tucson, reintroduced the legislation Thursday, along with U.S. Rep. Ed Pastor of Arizona.
---
Nuclear Waste News
Atomic safety chief says they can't check everything, after 14-year leak  | The Guardian
The most senior figure in nuclear safety has defended the regulation of an atomic power station barely 50 miles from the centre of London that leaked radioactive material for 14 years.
Mike Weightman, chief inspector at the Nuclear Installations Inspectorate, said it was not possible to "inspect or check every feature of a complex plant". But as soon as the leak in the sump of one of the Magnox reactors at Bradwell-on-Sea was discovered the safety body did all it could to ensure that the cause of the problem was identified and dealt with, he added.
The leak became public when a little-publicised case started by the Environment Agency against the then owners of the plant, Magnox Electric Ltd, for 11 breaches of safety regulations came to court last month.
Defense Environmental Cleanup Budget 2009
The Committee's recommendation for Defense Environmental Cleanup totals $5,425,202,000, an increase of $127,946,000 over the budget request of $5,297,256,000. Within the amounts provided, the Department is directed to fund hazardous waste worker training at $10,000,000. Closure Sites.–The Committee recommendation provides $45,883,000, the same as the budget request. The recommendation provides $13,209,000 for Closure Sites Administration, $30,574,000 for Miamisburg, Ohio, and $2,100,000 for Fernald, Ohio.
METI looks to improve nuclear waste furnace | The Japan Times
The Ministry of Economy, Trade and Industry Ministry and Japan Nuclear Fuel Ltd. will work together on improving a furnace for disposing of radioactive waste at the spent nuclear fuel reprocessing plant in Aomori Prefecture, ministry sources said.
The development cost is expected to exceed ¥14 billion, of which the government will provide about ¥7 billion, they said. The project will aim for completion in the 2013 fiscal year.
The decision was made because the melting furnace at the plant in Rokkasho has had technical problems, causing the plant to extend its trial period to August.
New nuclear reactor's waste is seven times more hazardous, Greenpeace exposes | PressReleasePoint
Greenpeace has uncovered evidence that nuclear waste from the European Pressurised Reactor (EPR), the flagship of the nuclear industry, will be up to seven times more hazardous than waste produced by existing nuclear reactors, increasing costs and the danger to health and the environment.
The revelation comes soon after President Sarkozy's decision to build a second EPR in France.
The alarming evidence was buried in the environmental impact assessment report from Posiva, the company responsible for managing waste at the world's first EPR under construction at Olkiluoto in Finland, and in EU-funded research (1).
Revealed: the nuclear waste on Cheshire's roads – Chester standard
REGULAR loads of nuclear waste are travelling along Cheshire roads, it has been revealed.
Emergency services went on full alert after a trailer carrying a load of low-level waste from Sellafield Ltd's Capenhurst decommissioning site to its repository at Drigg in Cumbria became unhitched from the HGV tractor towing it near the junction of the A41 and the A5117 at Great Sutton.
BBC NEWS | UK | Scotland | Row over radiation beach research

The Ministry of Defence has criticised the monitoring of radiation hotspots on a Fife beach, carried out by environment watchdog Sepa.
The Scottish Environment Protection Agency said 39 radioactive items were detected in September at Dalgety Bay.
Radium from wartime aircraft is thought to have been in landfill used when the foreshore was reclaimed.

Rebound of nuclear plants raising worries over waste – International Herald Tribune
As France presses ahead with building more next-generation nuclear reactors, new evidence emerged Friday to suggest that industry and governments may be unprepared to handle the increasingly toxic waste that will result.
Highlighting the importance of the technology in France, both as its main source of electricity and as a major export industry, President Nicolas Sarkozy of France announced late Thursday that Electricite de France, Europe's biggest power producer, was awarded the contract to develop a second atomic reactor using next-generation technology.
Miller-McCune| Tradeoffs Abound in Nuclear Waste Cleanup

Analysis: Even if unanimity in standards exists, waste disposal after decades of nuclear weapon production will require taking risks.
This is Part Two of a three-part series on nuclear waste. Part One covered what it will take to clean up the mess left by the nuclear arms race. Part Three will illustrate how openness, accountability and trust can lead to effective actions to reduce present and future risks.
Nuclear waste bound for U.S. | The Tennessean
Today's topic: U.S. should just say no to imported hazard
Our View
For a nation that still hasn't found a sure-fire way of storing its own nuclear waste without worry, it certainly shouldn't be taking waste from other nations.
U.S. Rep. Bart Gordon, a Democrat, and Sen. Lamar Alexander, a Republican, have teamed on legislation that would ban foreign nuclear waste. The legislation follows efforts by a Utah company, EnergySolutions, to import up to 20,000 tons of nuclear waste from Italy that would go through ports at Charleston, S.C., or New Orleans, and through Tennessee on its way to the EnergySolutions site in Utah. The company says it has plenty of room at its site to handle domestic and international waste, although it proposes to reserve a cap of 5 percent of its capacity for foreign material.
Advertisement
Gordon and Alexander emphasize the need for the U.S. to handle its own waste before taking on the responsibility of handling that of other countries. Gordon says it's about preserving room for domestic waste. He also says with each load that goes through a community, there could be a problem. Alexander says he agrees with Gordon that the U.S. shouldn't become "the world's nuclear garbage dump."
Spent Nuclear Fuel: A Trash Heap Deadly for 250,000 Years or a Renewable Energy Source?: Scientific American
A 98-foot-wide, two-mile-long ditch with steep walls 33 feet deep that bristles with magnets and radar reflectors will stand for millennia as a warning to future humans not to trifle with what is hidden inside the Waste Isolation Pilot Project (WIPP) outside Carlsbad, N.M. Paired with 48 stone or concrete 105-ton markers, etched with warnings in seven languages ranging from English to Navajo as well as human faces contorted into expressions of horror, the massive installation is meant to stand for at least 10,000 years twice as long as the Egyptian pyramids have survived.
Smarter Use of Nuclear Waste: Scientific American
Despite long-standing public concern about the safety of nuclear energy, more and more people are realizing that it may be the most environmentally friendly way to generate large amounts of electricity. Several nations, including Brazil, China, Egypt, Finland, India, Japan, Pakistan, Russia, South Korea and Vietnam, are building or planning nuclear plants. But this global trend has not as yet extended to the U.S., where work on the last such facility began some 30 years ago.
If developed sensibly, nuclear power could be truly sustainable and essentially inexhaustible and could operate without contributing to climate change. In particular, a relatively new form of nuclear technology could overcome the principal drawbacks of current methods—namely, worries about reactor accidents, the potential for diversion of nuclear fuel into highly destructive weapons, the management of dangerous, long-lived radioactive waste, and the depletion of global reserves of economically available uranium. This nuclear fuel cycle would combine two innovations: pyrometallurgical processing (a high-temperature method of recycling reactor waste into fuel) and advanced fast-neutron reactors capable of burning that fuel. With this approach, the radioactivity from the generated waste could drop to safe levels in a few hundred years, thereby eliminating the need to segregate waste for tens of thousands of years.
Selling out Nevada – Las Vegas Sun
Since the federal government announced plans to turn Yucca Mountain into a nuclear waste dump, Nevada's governors have been unified in their opposition. The state's vigorous fight has exposed the plan's serious and dangerous flaws, and Nevada is in a position to defeat the plan once and for all.
Enter Gov. Jim Gibbons.
His proposed budget guts the state's Agency for Nuclear Projects, which is responsible for pressing Nevada's case. He cut the staff from seven to two. He also slashed funding for the state's legal challenges. The attorney general, for example, asked for $5 million over two years and was granted just $186,000 by Gibbons.
More spent fuel is coming – The Augusta Chronicle
Savannah River Site has been cleared to accept an additional 1.1 metric tons of spent nuclear reactor fuel from foreign research reactors under a program designed to prevent such material from falling into the hands of terrorists.
The material — containing enriched uranium — would come from reactors in more than a dozen nations and could be shipped to SRS by rail or truck after being offloaded from ships at the Charleston, S.C., Naval Weapons Station, according to a notice published Friday in the Federal Register.
---
Nuclear Policy News
Power politician who wants to push Britain's nuclear buttons | The Guardian
After 30 years in the energy industry, Vincent de Rivaz faces one last challenge: to persuade the British people that nuclear power is the solution to our energy problems.
De Rivaz, boss of the French nuclear group EDF, has already charmed ministers into allowing him to buy the crown jewels of our nuclear generating industry, British Energy, for £12.5bn.
But he knows that the public will be harder to convince, made sceptical by years of blunders, delays and billions of pounds of taxpayers' money spent on dysfunctional projects. His task also comes as the political climate hardens against large infrastructure schemes – such as Heathrow expansion.
Nix 'clean' in nuke ads, utilities told | The Japan Times
An advertising watchdog has told the Federation of Electric Power Companies of Japan to come up with another slogan for its nuclear energy ads because the term "clean" is misleading, sources familiar with the matter said.
In a nonbinding adjudication delivered Nov. 25, the Japan Advertising Review Organization Inc. said that a power federation ad published in a magazine in April 2008 inappropriately stated that "Nuclear power generation is a clean way to generate electricity," the sources said.
JARO discussed the matter through a panel of seven experts after a man in Kanagawa Prefecture complained that nuclear power generation should not be described as clean because of the risk of radioactive pollution resulting from accidents.
Bloomberg: Energy Loan Program With No Projects May Get Funds
Congress is planning to direct at least $10 billion in economic stimulus funding to an Energy Department loan guarantee program that hasn't backed any projects since it began in 2005.
The new money is intended to generate $100 billion in loans for renewable energy and transmission projects, according to Senator Byron Dorgan, a North Dakota Democrat. Congress previously approved at least $38.5 billion for clean-energy loan guarantees, and not a single project was funded.
The Associated Press: House passes bill to protect whistleblowers
The House voted Wednesday to strengthen whistleblower protections for federal employees, including those working for the Transportation Security Administration and others employed in national security areas.
The bill also would create specific protections for those who expose abuses of authority by those trying to manipulate or censor scientific research in federal agencies for political purposes. Critics of the George W. Bush administration alleged that scientific findings were often influenced by politics.
Times-News: Nuke plant slander suit dismissed
A slander suit over comments on a proposed nuclear power plant in Elmore County seems to be over, with both sides declaring victory.
Alternate Energy Holdings Inc., based in Eagle, sued the Snake River Alliance for defamation in August, basing its case on an Aug. 11 Boise news broadcast in which SRA Executive Director Andrea Shipley called the company "scammers."
On Jan. 16, just a few days before both parties were set to appear in court, 4th District Senior District Judge G.D. Carey granted a motion made by the watchdog group to dismiss the case – in which the group argued that Shipley stated her opinion, not a fact, and was protected by the First Amendment. He also told AEHI to cover its opponent's court costs, though those are so minimal that the group won't pursue them, said David W. Knotts, the SRA's attorney.
Agency passes nuclear debate to state
Florida's utility regulators have crafted their vision of Florida's green energy future without answering the billion-dollar question: What is green energy?
Months of intense lobbying and public hearings on how and when Florida's energy companies should go green ended on Jan. 9 with the state's Public Service Commission deciding not to decide whether nuclear power is green enough to be part of the state's mandate to reduce greenhouse gases. The issue raised by Florida Power & Light, the state's largest producer of nuclear power was the only issue the commission did not decide. The prickly question now goes to the legislature, where FPL is a major political player.
---
Nuclear Weapons News
Take Nukes Off the Table – by Gordon Prather
Way back in August of 2007, Barack Obama having declared he was a candidate for the Presidency of the United States, some "reporter" asked him whether he would be willing to use nuclear weapons, either in the War on Terror or to prevent "nuclear proliferation" by those dirty Mullahs.
To the absolute delight of (a) Dubya the Dimwit, (b) Bomb-Bomb-Iran McCain and (c) Hillary the Chicken-Hawk, candidate Obama replied;
"I think it would be a profound mistake for us to use nuclear weapons in any circumstance involving civilians. Let me scratch that. There's been no discussion of [using] nuclear weapons. That's not on the table."
AFP: Obama, Pentagon pull in different directions on no nukes goal
President Barack Obama has set a goal of a "world without nuclear weapons" but the Pentagon is leaning in a seemingly contradictory direction: a modernized nuclear arsenal.
The new administration has signaled its intent to swiftly engage Russia in negotiations on deeper cuts in their respective arsenals, with the ultimate aim of reducing them to zero.
But US Defense Secretary Robert Gates has been leading another kind of charge, arguing in the final months of the previous administration that deeper cuts must be underpinned by production of a new warhead to replace an ageing nuclear stockpile.
Departing from Deterrence: Why a Nuke-Free World Is Possible – SPIEGEL ONLINE –
A world without nuclear weapons is not only possible, it is at the top of the global agenda. The new American administration could give the initiative for a non-nuclear world a decisive push in the right direction. But the US and other major nuclear powers have to get serious about scrapping their own arsenals.
RIA Novosti – NATO welcomes possible suspension of Russian missile plans

NATO would consider the suspension of Russian plans to deploy Iskander missile systems near Poland a "good step," a NATO spokesman said on Wednesday.
Some media sources earlier cited a Russian high-ranking military source as saying that the Defense Ministry had so far taken no practical measures to deploy Iskander missiles in its Kaliningrad exclave.
"The earlier Russian announcement that they were going to deploy missiles into Kaliningrad and point them at NATO allies was unwelcome. If that decision has now been rescinded, it is a good step," NATO spokesman James Appathurai said.
U.S. should review justification of atomic bombings of Japan – The Mainichi Daily News
Former President George W. Bush said during an ABC interview aired in December that the "biggest regret" of his presidency was the absence of weapons of mass destruction in Iraq, for which the U.S. waged the war. His statement virtually acknowledges it was a war without a cause.
It's too late for regrets, but what about Japan? The Japanese government did support the U.S.-led war on Iraq, but it has now fallen silent as if the war is someone else's affair. Are we simply going to evade the issue by saying it was a decision by former Prime Minister Junichiro Koizumi?
---
Department of Energy News
Amarillo.com | Pantex may hit storage limit in 2014
Pantex could reach storage capacity for plutonium weapons cores and retired nuclear warheads awaiting dismantlement by as early as 2014, two government reports reveal.
A federal official said the National Nuclear Security Administration may have to re-evaluate Pantex storage issues if President Obama orders further arms cuts, but the plant has no plan to exceed plutonium storage limits outlined in a 1997 environmental impact statement.
The Pantex Site Office instead has asked contractor B&W Pantex to develop a backup plan in case funding isn't available before 2013 to build a massive new underground warehouse for special nuclear materials, according to a report this month from the Defense Nuclear Facilities Safety Board, a watchdog agency that monitors safety issues at Pantex and other sites.
Federal government responds in Hanford lawsuit | Tri-City Herald
The Department of Justice's initial response to the state of Washington's lawsuit against the Department of Energy over Hanford cleanup says the federal government cannot be held liable for deadlines that have not been missed.
The state filed a lawsuit against DOE in late November after DOE missed some cleanup deadlines and acknowledged it was unlikely to meet other deadlines in the legally binding Tri-Party Agreement.
The Department of Justice response also questions whether the state had authority over some of the issues it raised, pointing out for example that radioactive materials are governed by the federal Atomic Energy Act.
A new energy future means a new Energy Department | Bulletin of the Atomic Scientists
Article Highlights
Energy Secretary-designate Steven Chu's most daunting challenge may be reforming the department.
Energy's existing structure isn't well-suited to ushering in a new energy future for the country.
Only by completely restructuring the department can real change in this area be made.
As a Nobel laureate in physics and a respected advocate for reducing greenhouse gas emissions, Steven Chu, President-elect Barack Obama's choice for energy secretary, appears to be well suited to carrying out Obama's pledge to generate new green energy jobs and reduce U.S. dependence on foreign oil.
But among Chu's most daunting challenges will be reforming the Energy Department itself. Created in 1977 in response to oil disruptions, Energy has done little since to stem the country's burgeoning energy problems. With about 5.5 percent of the world's population, the United States consumes more oil than any other nation, three-fourths of which comes from foreign sources. And as U.S. energy dependence has worsened, its greenhouse gas emissions have grown worse as well–increasing by 17 percent since 1990–accelerating potentially disastrous climate change.
knoxnews.com | Audit: DOE has too many weapons
According to an Inspector General report released today, DOE sites have 2,635 unneeded weapons. The surplus was created by changing security requirements for the plants' protective forces in the years that followed 9/11, the report said.
The IG audit said that DOE and NNSA are not always properly managing the inventories of surplus weapons and that the weapons — valued at more than $2.8 million — could be used by other agencies or law enforcement.
DJC.COM: Hanford cleanup costs to top $50 billion, provided by Seattle Daily Journal of Commerce
Each year, the federal government spends roughly $2 billion to rid the nation's most contaminated nuclear site of toxic and radioactive waste.
Hanford News: Lockheed Martin contract could affect Hanford, Tri-Cities
A new Lockheed Martin contract from the Department of Energy that's valued at up to $5 billion could bring work to the Tri-City area.
The 11-year contract covers work to help the federal government reduce its energy costs and environmental impacts. But as one of 16 companies given the contracts worth up to a total of $80 billion, it's up to Lockheed Martin to find federal agencies to sign up for work on their buildings or facilities.
There's plenty of potential for work to be done in the Tri-City area, including at the Hanford nuclear reservation, said Tom Grumbly, vice president of Lockheed Martin Energy & Security Services.
knoxnews.com | DOE's Oak Ridge contractors (list included)
Gerald Boyd, the Dept. of Energy's Oak Ridge manager, spoke at a safety meeting a couple of months ago, and he made a comment that Oak Ridge likely has a bigger base of contractors and subcontractors than other other DOE site in the country.\n\nI don't know whether that's the case, and Boyd acknowledged that he didn't know it for sure. But it makes sense, given the diversity of operations in Oak Ridge and the scale of the work taking place.
The Columbus Dispatch : Battelle's world: Columbus-based research giant extends its global reach
We drive by its headquarters near Ohio State University, attend events in the hall named for it in the Columbus Convention Center and go to the park that bears its name, but few of us know what Battelle really does.
The research institute's stock in trade has always been smarts. The company that opened in Columbus in 1929 as Battelle Memorial Institute brought the world Xerox copiers, compact discs and the coating for M&M's.
But it's what we don't hear about — the hundreds of contracts for national security, energy and health research — that drives its revenue to new heights.
Battelle grew its annual revenue from $921 million in 1998 to $4.6 billion last year by winning contracts to manage seven national laboratories, boosting its national-security work and focusing a lot of research power on energy and health science.
---
Other Energy News
The Cost of Energy» State of the World 2009
The Worldwatch Institute has released the latest version of their State of the World series, State of the World 2009: Into a Warming World:

The Oil Drum | Passive Solar Design Overview: Part 3Â  Thermal Storage Mass
This is Part 3 in a series on Passive Solar Design by Will Stewart, a Systems Engineer in the energy industry and longtime reader of theoildrum.com. As a new administration considers how best to make future infrastructure investments, it seems like some of the lowest
hanging fruit is better utilization of the daily solar flux, not only directly with photovoltaic and hot water, but also in building construction and placement. I encourage our readers to further their understanding of passive solar concepts by reading/bookmarking this series.
Senate Proposes $7500 Tax Credit on Plug-In Electric Hybrid Vehicles : Red, Green, and Blue
As part of the Senate's proposed tax stimulus plan, tax credits of up to $7500 have been included for plug-in electric vehicles! This is huge proposal and signifies the Senate is willing to work with President Obama to wean the United States off its dependency on foreign oil.
Al Gore's Call to Support Economic Stimulus Package : Red, Green, and Blue
In a week that Gore testified to the Senate Foreign Relations Committee, here he again urges passage of stimulus package and other policies to Repower America with 100% renewable energy:
Turning an oil state into a renewable-energy leader – Times Online

As Sultan Al Jaber breezed into the room, wearing a flowing white dishdash and distractedly tapping on his iPhone, he looked every bit the harried chief executive. Any notion of a long chat was quickly extinguished.
Peak Energy: Cheap, superefficient LED Lights On The Horizon
Fast Company and New Scientist have reports predicting that cheap GaN based LED lights may soon make both ncandescent and compact fluorescent light globes obsolete – Better, Cheaper LEDs Ringing Death Knell of Fluorescent Bulbs.
LED lighting has long been viewed as a superior alternative to compact flourescent bulbs. Although flourescents are more electrically efficient than old-fashioned incandescent bulbs, producing them requires a complex procedure that uses a little mercury–a big environmental and health no-no. Indeed many are questioning whether CFLs are actually an environmentally-friendly choice at all.
guardian.co.uk: Energy chiefs debate the cost of energy
Energy leaders at the World Economic Forum debated the true cost of fuel on Thursday as they grappled with the implications of world recession and how to navigate out of it.
Record-high oil prices close to $150 a barrel in July last year added to the pain of economic slowdown, and now much cheaper prices of near $40 a barrel could help the global economy to rally.
But for consumers, producers and the planet, oil at that level could be too cheap as it slows investment in new supplies of fossil fuel as well as in alternative energy.
Saudi Arabia, the world's leading oil exporter, said late last year $75 was a fair price for crude — at the top end of the $60-$80 a barrel many in the industry consider a desirable level.
"That seems to be what you need to get investment," BP Chief Executive Tony Hayward on Thursday told the forum in Davos, with reference to the $60-$80 range.
Duke study: Exposure to ash from TVA spill could have severe health implications / – Knoxville, TN –
A new study done by Duke University says exposure to the fly ash from the TVA spill could have "severe health implication."
Duke University scientists collected water and solid ash samples at sites affected by the TVA spill on Jan. 9.
Following preliminary analysis, the solid ash samples were incubated and underwent more detailed analysis.
"Our radioactive measurements of solid ash samples from Tennessee suggests the ash has radiation levels above those reported by the Environmental Protection Agency (EPA) for typical coal ash," said Avner Vengosh, associate professor of earth and ocean sciences at Duke's Nicholas School of the Environment. Preventing the formation of airborne particulate matter from the ash that was released to the environment seems essential for reducing possible health impacts.
More than a billion gallons of sludge coal waste spilled from a pond at the Tennessee Valley Authority's Kingston coal-burning power plant on Dec. 22.
knoxnews.com | UCS backs Gore on comprehensive climate bill
Following former Vice President (and Nobel Laureate) Al Gore's testimony before the Senate Foreign Relations Committee on Wednesday, the Union of Concerned Scientists strongly supported Gore's testimony in pushing for a "to address the urgency of the climate crisis."
Here is a statement from Alden Meyer, the UCS director of policy and strategy:
"Once again, Vice President Gore is speaking the inconvenient truth: It's long past time for the United States to join the rest of the world in the fight against global warming, and it's essential for Congress to pass comprehensive climate legislation this year. The United States has joined other countries in calling for adoption of a new climate change treaty at the Copenhagen climate summit this December. Having a congressionally approved plan in hand would strengthen President Obama's ability to negotiate a strong agreement in Copenhagen
Technology Review: Lifeline for Renewable Power
Push through a bulletproof revolving door in a nondescript building in a dreary patch of the former East Berlin and you enter the control center for Vattenfall Europe Transmission, the company that controls northeastern Germany's electrical grid. A monitor displaying a diagram of that grid takes up most of one wall. A series of smaller screens show the real-time output of regional wind turbines and the output that had been predicted the previous day. Germany is the world's largest user of wind energy, with enough turbines to produce 22,250 megawatts of electricity. That's roughly the equivalent of the output from 22 coal plants–enough to meet about 6 percent of Germany's needs. And because Vattenfall's service area produces 41 percent of German wind energy, the control room is a critical proving ground for the grid's ability to handle renewable power.
International Renewable Energy Agency Launched, US and UK Opt Out : Red, Green, and Blue
First conceived by Willy Brandt in 1980, an international body which would be responsible for helping developed and developing nations forge a mutual partnership to promote the use of renewable energy came into existence. The International Renewable Energy Agency or Irena is seen as an institutional counterbalance' to the International Energy Agency, which, in the eyes of some European leaders, favors use of fossils fuels over renewable energy sources.
Europe is continuously pushing for greater use of renewable energy to achieve its emissions reduction goals and has thrown its weight behind this new agency. However, the United States and Britain have, for the time being, refused to be members of the same.
The Tennessean: TVA ash spill cleanup intensifies

TVA is near the end of its first phase of response to a massive coal ash spill in East Tennessee last month, stabilizing and preventing further spread of the sludge at an estimated cost of $1 million a day.
The giant public utility is considering options for what could be the costliest, lengthiest and most complicated operations: removing the ash from land and water and restoring the area to pre-spill conditions.
The state must approve the Tennessee Valley Authority's "corrective action" plans and has given it a mid-March deadline to submit details.

Alternative Energy and Fuel News: ENN
The US renewable energy sector is capable of meeting President-elect Barack Obama's pledge to double US production within three years, but the ongoing financial crisis will challenge the industry in 2009, analysts and industry experts said.
Currently, renewable energy sources comprise 7% of the US energy supply, according to the US Energy Information Administration. In a speech last week, Obama reiterated his pledge to make development of the sector a major part of his economic stimulus package.
Alternative Energy and Fuel News: ENN
I'll get my excuses in first and then move on to Kaka later. I have increased my carbon footprint by flying to the low-carb World Future Energy Summit in Abu Dhabi concluding it was not realistic to meet 10,000-plus delegates and visitors via video-link from Blighty.
A conference exploring alternative power and clean technology developments like this one is usually most valuable for what people say privately rather the public spiel from the platform.
EIA – Electricity Data, Analysis, Surveys
In 2007, average retail electricity prices increased 2.6 percent from 8.9 to 9.1 cents per kilowatthour (kWh) This followed a 3-year period during which average fossil fuel prices for electricity generation increased a cumulative 30.2 percent. As fuel prices increased 30.2 percent, the National average retail price of electricity increased 17.0 percent from 7.6 cents per kWh in 2004 to 8.9 per kWh in 2006. Fossil fuel prices increased an additional 7.0 percent in 2007, contributing to the 2.6 percent average retail electricity rate.
Both the number of residential and commercial customers increased 1.2 percent over 2006 levels. Residential and commercial customer growth, along with a modest increase in average consumption per residential and commercial customer, resulted in a 3.0 percent increase in residential electricity sales and a 2.8 percent increase in commercial electricity sales in 2007. Residential and commercial sales accounted for 69.5 percent of total retail sales. When all sales to ultimate consumers are considered (e.g., residential, commercial, industrial, transportation, other and direct use), electricity sales increased by 2.8 percent in 2007. In 2006, total sales increased only 0.2 percent from the prior year.
The Cost of Energy» Document alert: Electric Power Annual
Electricity generation and electricity sales reached record levels in 2007, according to Electric Power Annual 2007, released today by the Energy Information Administration. Following a year of relatively weak growth in 2006, net generation of electric power increased by 2.3 percent, rising to 4,157 million megawatthours and retail sales rose by 2.6 percent to 3,765 million megawatthours in 2007.
Continued economic growth in 2007, combined with changes in winter and summer temperatures relative to 2006 that added to electricity use for space heating and cooling requirements, contributed to the increase in electricity sales.

BREAKING: Obama Tax Breaks for Solar and Wind Approved! : Red, Green, and Blue
The tax breaks benefit the wind and solar energy industries and encourage energy-efficiency improvements to existing homes. Other fa
cilities that generate electricity from renewable sources such as biomass, hydropower, landfill gas and ocean currents also qualify for the credit. Facilities will have to be in place by 2012 to be eligible for the credit.
Of the $20 billion, more than $13 billion of it is focused on renewable energy projects. This is mostly due to the tough time that these projects have when it comes to finding financing in current market conditions.
Homeowners can get a tax credit of up to 30-percent on upgrades for energy-efficient furnaces, hot water boilers and other energy savings improvements.
Most Adorable Renewable Energy Video Project Ever (VIDEO) : TreeHugger

Our Renewable Nation is possibly the most adorable project ever conceived to advocate renewable energy. It's an eco-video project helmed by the McCullough family, who are traveling across the country in a vegetable oil powered VW Beetle. They're visiting wind farms, solar installations, talking to companies developing sustainable technologies, and documenting all their interviews and travels on video.
Each of the videos stars 9-year old Carrick McCollough, the cutest kid to campaign in the name of renewable energy. And it's effective. Don't believe me? Just watch the video after the jump, where Carrick implores grownups to not blow it for him and his generation. How can we say no to this?
Peak Energy: Alternative energy faces power line "bottleneck" in U.S. West
Reuters has a report on some of the roadblocks obstructing grid expansion (and thus construction of many large scale renewable energy projects) in the US – Alternative energy faces power line "bottleneck" in U.S. West.
President Barack Obama aims to double alternative energy production over three years, but how much "green" power will come from the U.S. West is uncertain if the sunny and wind-swept region cannot overcome a shortage of power lines.
Installing large solar installations and dotting landscapes with wind turbines across the western United States would be, technically speaking, straightforward, and potentially popular with the renewed interest in domestic energy sources amid rising economic, environmental and security concerns.
---
Nuclear Editorial and Opinions
POGO: We Don't Need Any Additional Plutonium Pits
Mark Thompson's article "Obama's Showdown Over Nukes," published in Time Magazine earlier this week, did a great job of highlighting the controversy over Secretary Gates' statements in favor of developing a new series of nuclear weapons and President Obama's clear statements against such a development.
However, in stating that there is concern that aging pits may fail to detonate properly, or perhaps at all, the article fails to acknowledge the most current research findings on plutonium pits. The scientific authority on nuclear weapons, the JASON panel, as well as studies from DOE's own nuclear labs, have concluded that the plutonium pits in the current U.S. stockpile are viable for up to 100 years.
The fight must go on – Las Vegas Sun
The potent combination of President Barack Obama and Senate Majority Leader Harry Reid bodes well for Nevadans, the majority of whom don't want the nation's high-level nuclear waste dumped in this state. Both men have vowed to do everything in their power to see that a dump is never built at Yucca Mountain, 90 miles northwest of Las Vegas.
But until it is certain the dump plan is dead, Nevada has an obligation to its residents to continue fighting, through its Nuclear Projects Agency, the nuclear power industry-backed proposal. Because of the highly complex nature of the issue, it takes a fully staffed office to help research and prepare the state's arguments against a Yucca repository, which is under licensing review by the Nuclear Regulatory Commission.
The Manila Times Internet Edition | OPINION >Debunking nuclear energy myths
Nuclear energy is again a hot topic, thanks to a bill filed in Congress that seeks to earmark $1billion for a project to revive the Philippine Nuclear Power Plant (PNPP) in Morong, Bataan.
Due to numerous safety concerns, PNPP was never actually allowed to go on line although for decades it was the country's single biggest source of foreign indebtedness—without producing a single watt of electricity.
The bill's proponents, however, have been trying to convince the public that atomic power is the solution to the country's energy problems and that its detractors are merely harping on old fears. Since the 1980s, they add, nuclear technology has undergone much improvement, thus further ensuring its safety.
Other sources expert ones say otherwise.
High tipping fee can slow growth of megadumps – Opinion – The State
Unwittingly and without prior consent or vote of acceptance by the people … we have become the outhouse of the Eastern Seaboard for dumping … tons of … wastes. State law should not have allowed this to happen to us, and it shouldn't ever again allow it to happen to anyone.
THE LETTER COULD have been written by someone from Lee, Union or Anderson County. If we don't do something to change our burgeoning status as the solid-waste destination, it could be written soon by someone from Williamsburg, Cherokee or Marlboro County  all eyed by out-of-state waste-hauling companies looking to expand the growing list of rural S.C. homes to megadumps designed with the nation in mind.
We need renewable energy, not Yankee: Times Argus Online
In his inaugural address, President Obama gave many reasons why our nation is "in the midst of crisis," concluding with "and each day brings further evidence that the ways we use energy strengthen our adversaries and threaten our planet." He continued with our time of standing pat, of protecting narrow interests and putting off unpleasant decisions that time has surely passed." Among the bold, swift actions he proposed "not only to create new jobs, but (to) lay a new foundation for growth" was this resolve: "We will harness the sun and the winds and the soil to fuel our cars and run our factories." Wow! A leader who gets it! One who sees that our energy future lies in renewable, sustainable, earth-friendly sources.
Here in Vermont, we have an opportunity to make a huge leap in that direction. Hopefully our state legislators are as wise as our president. Hopefully they understand, and will acknowledge with their votes against its relicensing, that the aging, obsolete Vermont Yankee Nuclear Power Station is no longer acceptable as it poses serious risks to the public's health and safety, and to the environment.
The Top Nuclear Stories is published twice weekly. It is a produced
using a combination of social bookmarking and programming.
You can view or join the public group and add your own stories
by going here -> http://groups.diigo.com/groups/nukenews