Note that I'm changing the name of this 2x weekly news to reflect the growing concern over the larger energy perspective. Energy stories are really heating up! This issue took a bit longer than usual. If you scan through the latest news in this issue, its clear that we are seeing growing concerns about nuclear economics. However, we have a huge alert as NASA's James Hansen is poised to send a letter to Obama promoting nuclear power. Its urgent that people get on the horn to him.
The text of his draft open letter – entitled "Tell Barack Obama the Truth – the Whole Truth" was released Nov. 21 and is available as the ost recent posting on Hansen's website at: www.columbia.edu/~jeh1 One
can scroll down to reach the section promoting nuclear power. Hansen's direct email address is: jeh1@columbia.edu
Do not use the address mentioned on his site as it is more for list maintenance. His phone number at Columbia University is: (212) 678-5500.
There is just too much content here for me to do more than mention a few major trends.  The GNEP hearings has brought up a large number of stories!  Yet, the fuel-cycle issue has also exploded with a new story out of New York about the danger of leaks at West Valley could cost nearly $30 billion to cleanup if the long closed reprocessing facility isn't cleaned up soon!
A major Greenpeace oldtimer, Rex Wyler put out a superb policy piece on nuclear well worth the read.
Bush's last minute attacks on the world comes with a push to exand mountain top coal removal as well as a plan to pack the federal Nuclear Waste  board (NWTRB) with republicans with a slew of commission appointments.
There are so many other energy stories outside the nuclear issue to even begin reviewing!
Its all here! come and get it!
---
Top Nuclear Stories Index
---
Nuclear Reactor News
EDF new nuclear station costs to be a fifth higher | Reuters
* Confirms Flamanville EPR cost to be 20 pct higher in 2008
* On track to have the reactor operational by 2012
PARIS, Dec 4 (Reuters) – French power group EDF said the building costs for its EPR new generation nuclear reactor in Flamanville would be 20 percent higher than previously estimated but it remained on track for a 2012 start.
The European Pressurised Reactor (EPR) which is being built in the town in the northwest France will cost 4 billion euros ($5.07 billion) at 2008 euros instead of 3.3 billion euros.
France's Areva lines up UK nuclear plant partners | Reuters
* Rolls Royce, Balfour Beatty to work with France's Areva
* Companies sign deals to build new UK nuclear plants
LONDON, Dec 4 (Reuters) – Engine maker Rolls Royce and construction group Balfour Beatty said on Thursday they had would work with French nuclear reactor builder Areva to build a new generation of British power stations.
The agreement cements growing Anglo-French cooperation to replace Britain's ageing nuclear power plants after France's EDF (EDF.PA: Quote, Profile, Research, Stock Buzz), the world's biggest nuclear energy producer, agreed in September to buy British Energy, and with it Britain's nuclear power industry, in a 12.5 billion pound ($18.4 billion) deal. "Rolls-Royce and Areva have agreed a memorandum of understanding and will work together on supply chain development, manufacturing and engineering services," Rolls Royce said in a statement.
Birmingham News: Nuclear power vital to U.S., exec says
Nuclear power will play a key role in helping the United States meet its growing energy needs, the chief executive of Birmingham-based Southern Nuclear Co. said Wednesday.
In a Harbert Center luncheon speech to the Rotary Club of Birmingham, Jim Miller shared details of the two additional nuclear reactors that parent company Southern Co. of Atlanta seeks to build at its Vogtle power plant in Georgia.
Associated Press: EdF to lead up to euro50B in nuclear plant investment
Electricite de France SA said Thursday it will invest up to euro50 billion with its partners over the next 12 years to build next-generation nuclear plants in Europe, the United States and China.
France's state-controlled nuclear power giant said its share of the investment would run to between euro12 billion and euro20 billion ($15.2 billion-$25.3 billion) by 2020.
The rest is to be raised through project financing debt, joint venture partners such as the China Guangdong Nuclear Power Company, and cash flow, EdF said.
EdF confirmed in a statement that the first of its new so-called European Pressurized Reactors (EPR) would be operational in 2012. That reactor, in Flamanville on the Normandy coast, will be followed by a Chinese EPR in 2013, a U.S. one in 2016, and a British reactor at the end of 2017, EdF said.
Nuclear industry claims it is now 'sexy' but admits to rising costs  | The Guardian
Widespread doubts about the ability of nuclear power companies to bring a new generation of reactors on stream at the right time and on budget were raised yesterday within an industry that the UK government is relying on to meet its climate change and energy security goals.
EDF, the French power company that has positioned itself as a leading player in the market, admitted that its new European Pressurised Reactor programme at Flamanville in France was already 20% over budget, while delays continue to plague a Finnish facility, the only other new plant under construction in Europe.
Panel: Yankee issues were ignored: Rutland Herald Online
The Department of Health failed to take any action against Vermont Yankee for three years when the department's own measurements showed the nuclear reactor in violation of state standards, a legislative committee charged Wednesday.
"Documents produced by the department for our hearings indicate that this has resulted in the department's failure to take any enforcement action regarding violations of radiation limits by Vermont Yankee in 2004, 2006 and 2007," according to a letter drafted by the Legislative Committee on Administrative Rules, which will be sent to Health Commissioner Dr. Wendy Davis.
Construction of floating NPP deadlocked
Russia has officially started the construction of its first floating nuclear power plant. However, the project designers have failed to complete all technical details. The project is deadlocked, newspaper Rossiiskaya Gazeta concludes.
Meanwhile, also Chinese authorities now consider to start construction of floating nuclear power plants, the newspaper writes.
The Russian plans for serial production of floating nuclear power plants have been presented widely both in Russia and internationally. Last year, the project was officially started in the Sevmash yard in Severodvinsk, Arkhangelsk Oblast. This year, Russia's state nuclear power company Rosatom transferred the assignment to the Baltiiskii Yard in Sankt Petersburg.
EDF offers $6.5 billion for Constellation assets | Reuters
* EDF offers $4.5 bln for half of CEG's nuclear assets
* Option to buy $2 bln nonnuclear assets
* EDF says offer values CEG at around $52/share
* EDF shares down 0.5 percent, Constellation up 10 pct (Adds comment from analyst and investor, updates share prices)
By Astrid Wendlandt and Michael Erman
PARIS/NEW YORK, Dec 3 (Reuters) – French power company EDF (EDF.PA: Quote, Profile, Research, Stock Buzz) unveiled a plan to pay as much as $6.5 billion for 50 percent of Constellation Energy Group Inc's nuclear business and other assets in an attempt to torpedo a rival offer from investor Warren Buffett.
If successful, the bid would give the world's largest nuclear utility a solid foothold in the United States, the world's biggest nuclear energy market, and represents a major plank of EDF's global expansion strategy.
DealZone:Â  Going Nuclear
It is said that all that glitters is not gold. Keep that in mind when considering the bidding war heating up the nuclear power business. France's EDF has offered $6.5 billion for half of Constellation Energy Group's nuclear business and some other assets, trumping Warren Buffett's bid of $4.7 billion for all of Constellation.
If plummeting demand for everything from new cars to tin foil could fell BHP's monster bid for Rio Tinto, why wouldn't it weigh on demand for energy? While nuclear power has regained some favor as a cheap, relatively clean alternative to nasty fossil fuels, is it really safe to expect consumers to ramp up electric heat this winter, and air conditioning next summer, when they are worried about losing their jobs?
Deep Green: Atomic renaissance interrupted | Greenpeace UK
The nuclear industry has hitched a ride on the climate change bandwagon, proclaiming that nuclear power will solve the world's global warming and energy problems in one sweeping "nuclear renaissance."
As you might expect, there's a catch. Nuclear energy faces escalating capital costs, a radioactive waste backlog, security and insurance gaps, nuclear weapons proliferation, and expensive reactor decommissioning that will magnify the waste problem.
S Africa drops planned nuclear plant | Star-Telegram.com
In a blow to South Africa's efforts to reduce reliance on cheap, polluting coal, the state electricity company said Friday it could not afford to build a planned new nuclear power plant.
Eskom said it had ended the bidding process between the EPR consortium led by Areva of France and the N-Powerment consortium led by Westinghouse of the United States because of the "magnitude of the investment."
The Punch: Nigeria should generate 10,000MW from nuclear sources'
Nigeria's quest to generate electricity from nuclear sources should be ambitious, with the target being to generate 10,000 mega watts, the Director-General, Nigerian Nuclear Regulatory Authority, Prof. Shamsideen Elegba, said on Tuesday.
Speaking in Abuja when members of the Senate Committee on Petroleum, (Upstream) visited NNRA as part of their oversight functions, Elegba said it would make better economic sense to target 10,000MW than the original plan, which was to generate 1,000MW from nuclear sources in 10 to 12 years.
EDF's EPR nuclear power to cost 20 pct more than planned -paper| Reuters
The cost of power produced by EDF's Flamanville EPR nuclear reactor will be around 20 percent more than planned, Les Echos reported, citing several sources.
EDF could not immediately be reached for comment.
The paper said the company will tell investors at a meeting on Wednesday that the cost of producing electricity using the reactor, in Flamanville, northwest France, will be around 55 euros a megawatt hour, instead of the 46 euros announced when the project was launched in May 2006.
Yankee reveals second oil spill: Rutland Herald Online
Workers at the Vermont Yankee nuclear plant contained a small spill of fuel oil Monday morning, the second oil spill in the past couple of weeks.
Vermont Yankee, the state's largest generator of electricity, actually heats the plant with boilers fired by fuel oil, according to Robert Williams, spokesman for Entergy Nuclear.
Williams said the spill of 5 gallons of fuel oil on pavement was immediately contained and cleaned up by the company's spill response team. He said the spill was the result of a simple mistake of failing to hook up the delivery hoses correctly.
Opponents attack plans for 2 nuclear plants in SC – South Carolina – Myrtle Beach Online
Opponents say plans to build two nuclear reactors northwest of Columbia is too risky and expensive.
The Public Service Commission on Monday conducted a public hearing on plans by South Carolina Electric and Gas Co. and the state-owned utility Santee Cooper to build two new reactors at their plant in Fairfield County.
The utilities estimate the two reactors would cost nearly $10 billion.
Times-News:Â  Twin Falls, ID: Rickards convicted of trespassing, battery:
A jury found Twin Falls podiatrist and anti-nuke activist Peter Rickards guilty of battery and trespassing at a public meeting after a two-day trial that ended Tuesday, Rickards said Wednesday.
Rickards was arrested June 16 while passing out leaflets at a public information meeting put on by Alternate Energy Holdings Inc. at the privately owned Glenns Ferry Opera House. He was also accused of shoving Doug McConaughey, who AEHI officials say was a part-time consultant who no longer works for the company.
AEHI is seeking to build a nuclear power plant in Elmore County, a project Rickards deeply opposes.
Candu reactor could be bomb springboard: Greenpeace
One of Atomic Energy of Canada Ltd.'s flagship nuclear reactors can be misused by other countries to build atomic weapons, an environmental group warns in a new report.
The study to be released Monday by Greenpeace says foreign governments could use the federally owned nuclear vendor's Candu 6 technology to develop plutonium for powerful arms.
"A country possessing Candu 6 reactors would always have the option of diverting spent fuel from these reactors to produce plutonium for nuclear weapons," the report says.
---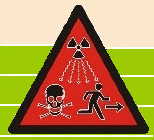 Nuclear Health and Safety News
Cancer institutes under the lens: radioactive waste : Citizen Matters
When we talk of garbage not being disposed off well, we do not think about garbage other than the regular kitchen waste and plastic. One major type of waste that we hardly talk about is radioactive waste, produced at cancer hospitals. While our kitchen waste may not be so harmful, radioactive waste can be hazardous. On a casual inquiry, I found out that the cancer hospitals in Bengaluru were apparently disposing residual radioactive waste into the public sewerage and garbage.
This sounds alarming, but this is what they are supposed when the radioactive material (used for treatment) is 'fully used'. On matters of radioactive waste disposal, cancer hospitals in India are governed by guidelines issued by the Atomic Energy Regulatory Board (AERB). According to radiotherapy physicists (doctors), once the radioactive material is fully used (or spent) and decayed, it does not remain harmful.
Committee Doesn't Want More Yankee Radiation Released – WPTZ Plattsburgh
A committee of the Vermont Legislature is formally objecting to changes in rules by the Health Department that allow the Vermont Yankee nuclear plant to release more radiation into the environment.
Members of the legislature's administration rules committee say they're not objecting to the science behind the change. Rather, they are objecting to the Health Department's refusal to put the changes before the committee under the administrative procedures act.
BBC NEWS | UK | Wales | 'Contaminated land' housing row
A social housing project near a former beryllium plant has been approved by councillors in Pembrokeshire.
The 37-home application on land off Marble Hall Road in Milford Haven had attracted objections amid fears the site was contaminated.
---
NRC News
NRC answers appeals, rejects arguments of AG Coakley, Pilgrim Watch – Plymouth, MA – Wicked Local Plymouth
Massachusetts Attorney General Martha Coakley and the Pilgrim Watch citizen's group are both appealing a decision by the Atomic Safety and Licensing Board (ASLB) to close relicensing proceedings on the Pilgrim Station nuclear plant.
Tuesday morning, Nuclear Regulatory Commission spokesman Neil Sheehan provided staff responses to both appeals filed in opposition to the relicensing.
NRC accepts Luminant's application to add reactors at Comanche Peak  | Star-Telegram
The Nuclear Regulatory Commission said Wednesday that it has accepted for review Luminant Generation's application to add two reactors at the company's Comanche Peak power plant in Glen Rose.
Luminant, part of Dallas-based Energy Future Holdings, filed its application Sept. 19. The company said the NRC's action indicates that the application is complete and technically sufficient to allow the agency to conduct a comprehensive review.
---
Nuclear Fuel Cycle News
Portsmouth Daily Times > Environmentalists speak out at GNEP meetings
The possibility of the Atomic Plant site at Piketon becoming a storage and reprocessing site for spent nuclear fuel rods has brought opposition from environmental groups and a hearing by the U.S. Department of Energy for public comments.
Piketon is on the short list, if not at the top, of a list of facilities around the country hoping to land the site, said Ivan Oelrich, Ph.D, vice president of the Strategic Security Program for the Federation of American Scientists out of Washington.
Oelrich spoke at 5 p.m. Tuesday at the Vern Riffe Career Technology Center at Piketon. The DOE held its hearing at 7 p.m. in the same building, but in a different meeting room.
Oelrich was funded by his own group and was working with the environmental groups SONG — Southern Ohio Neighbors Group — and the Ohio Chapter of the Sierra Club.
Nuke program's EIS blasted – Oak Ridge, TN – The Oak Ridger
Critics had some harsh words for the U.S. Department of Energy on Tuesday regarding a draft environmental impact statement prepared for a proposed program meant to safely, securely and sustainably expand the use of nuclear energy.
DOE has prepared the statement for what is known as the Global Nuclear Energy Partnership, and officials had a public hearing on the program at the New Hope Center at the Y-12 National Security Complex. First proposed by the Bush Administration, GNEP would expand the use of nuclear power as an energy source, both domestically and internationally. Officials say it would also strive to reduce the risk of nuclear proliferation and limit the impacts of getting rid of spent nuclear fuel.
Portsmouth Daily Times > GNEP expert talks about waste storage
In an exclusive interview with the Portsmouth Daily Times, Andy Griffith, who is with Global Nuclear Energy Partnership (GNEP), says the storage of radioactive waste is scheduled to take place at a place in Nevada called Yucca Mountain, just 80 miles from metropolitan Las Vegas, and because of its proximity to a large population, is, at best, a controversial subject.
"Currently there is a license application, and it has been accepted by the Nuclear Regulatory Commission, and it's currently under review," Griffith said. "And so Yucca Mountain is moving forward. Part of the problem is that it has a statutory limit of 70,000 metric tons, and that's also by statute, by law, and if the 104 existing light water reactors continue to operate, we'll probably reach that limit in the 2010 time frame."
Nuclear hearings: Storage of waste is a concern – The State
With Nevada storage site out, radioactive waste would have be kept in Jenkinsville
SCE&G would have to store radioactive waste produced by new reactors at its Jenkinsville nuclear plant until the federal government finds a place to bury it, a utility executive said Wednesday.
Steve Byrne, vice president of nuclear operations, said the plans for two new reactors the utility wants to build call for waste such as spent fuel rods to be stored above ground in concrete-enclosed casks.
Byrne offered his remarks to the state Public Service Commission, which is hearing an application submitted by South Carolina Electric & Gas and its partner, state-operated Santee Cooper, to build two 1,117-megawatt reactor units, costing $9.8 billion, at the V.C. Summer Nuclear Station.
knoxnews.com |More notes from GNEP hearing
Ralph Hutchison, long-time coordinator of the Oak Ridge Environmental Peace Alliance, said he has reviewed many, many NEPA documents over the past 20 years, but he called DOE's draft programmatic EIS for the Global Nuclear Energy Partnership was a special document. And he didn't mean that in a kind way.
"I've never seen one as pathetic as this, and I've seen some doozies," Hutchison said at Tuesday night's public hearing at the New Hope Center in Oak Ridge.
The peace activist criticized DOE for not including any cost figures on the GNEP plans and not spelling out specifics on a preferred altnernative.
Victoria Advocate – Final two uranium applications filed
A uranium company moved closer to bringing the Goliad project online as it focuses on Texas in the current economic environment.
Uranium Energy Corp. submitted the last two permit applications needed for in-situ recovery in Goliad County to the Texas Commission on Environmental Quality on Monday, Harry Anthony, chief operating officer, said.
Colorado uranium mine woes run deep – The Denver Post
Colorado uranium mining operations are being shut, postponed or scrapped as stock and commodity prices plummet and financing dries up.
In the past six weeks, two mines "Whirlwind and JBird" have temporarily shut.
A project in San Miguel County has been scrapped, and the development of the Van-4 mine in Montrose County has been postponed.
"There have been lower prices, but there hasn't been this precipitous a drop in the last 25 years," said Stuart Sanderson, president of the Colorado Mining Association.
The ingredients for the market free-fall are a 40 percent drop in uranium prices this year, a sharp decline in mining stock prices and a lack of financing for projects.
Behind those trends are hedge funds that had bought up uranium and banks no longer willing to lend money, mining industry executives said.
"Industrywide, everyone is suffering," said Greg Barnes, an analyst with TD Newcastle Inc. in Toronto.
Board should not support uranium mining operation | Windsor Beacon
Windsor Town Board members got to review last Monday night what many of us have been studying for over a year arguments both for and against a proposed uranium mining operation about 16 miles north of Windsor near Nunn.
Powertech Uranium Corporation, a Canadian mineral exploration and development company, is planning, through its Denver-based subsidiary Powertech (USA) Inc., to mine about 5,700 acres of land where uranium deposits have been detected underground.
Powertech officials believe there are about 9.7 million pounds of uranium deposits on the site. That's a big deal when you consider that the price of a pound of uranium has been fluctuating between $80 and $100 for most of the past year. The estimated value of the uranium at that site is about $860 million.
It's pretty easy to see Powertech's motivation.
Nuclear cleanup to cost billions — Times Union – Albany NY
While it will cost taxpayers billions to clean out dangerous radioactive waste from a defunct nuclear fuel reprocessing plant, storing it there would cost billions more over the centuries — and risk contamination of Lake Erie.
That was the conclusion of a state-funded report on the 3,300-acre West Valley nuclear site, closed since the early 1970s and once the nation's only commercial center for reprocessing spent nuclear fuel.
Released Tuesday, the report comes during a growing national debate about stepping up nuclear power as a way to cut the greenhouse gases that cause global warming. Critics continue to question the fate of spent fuel, which is dangerous for thousands of years.
The report by Cambridge-based Synapse Energy Economics claimed it will cost nearly $10 billion to clean radioactive waste from West Valley over the next 60 years and ship it to a federal dump that does not exist yet.
Areva submits loan guarantee application for enrichment plant
Areva has submitted to DOE the final part of its loan-guarantee application for its planned enrichment plant in Idaho, company spokesman Jarret Adams said December 2. Areva submitted a copy electronically last week and will submit a paper copy by the December 2 deadline, he said. Areva submitted in September the first part of its application for its Eagle Rock centrifuge enrichment plant. That application included a detailed description of the project and a financing strategy; the second part contains additional details to facilitate DOE?s due diligence review. USEC was the only other company to request loan guarantees for front-end facilities, filing both parts of its application for the planned American Centrifuge Plant in Piketon, Ohio, in July and August. The loan-guarantee requests for the Areva and USEC projects total $4 billion, double the $2 billion available for front-end facilities.
Proposed uranium mine spurs Virginia Beach resolution
The City Council took a stand against uranium mining Tuesday night, adopting a resolution opposing a mine proposed for south central Virginia.
City officials fear uranium mining in Pittsylvania County – about 200 miles away – could contaminate Lake Gaston, the city's water source.
"We can't afford to risk appearing we don't oppose an activity that could ruin this water source," said Vice Mayor Louis Jones.
Uranium is used to power nuclear plants. The Pittsylvania deposit is estimated to be worth between $7 billion and $10 billion.
knoxnews.com | GNEP comment period to be extended
Dan Stout, the Dept. of Energy's director of nuclear fuel recycling, said the comment period on the draft programmatic environmental impact statement for the Global Nuclear Energy Partnership would be extended beyond the current deadline of Dec. 16. At this time, however, a new date has not been set, Stout said at last night's GNEP hearing in Oak Ridge.l
Stout also indicated DOE was considering a request for additional GNEP hearings at other sites.
You can submit a comment by clicking here and doing a search for GNEP. Or you can submit comments in writing to:
Mr. Frank Schwartz
U.S. Dept. of Energy
Office of Nuclear Energy — NE-5
1000 Independence Ave., SW
Washington, D.C. 20585.
The draft PEIS is available here.
Niagara Gazette – Cleanup at western NY nuke site debated
Federal energy officials wrestling with the decades-old question of what to do with the West Valley nuclear site are recommending a phased-in approach that would remove contaminated buildings and soil soon, while deferring for up to 30 years the larger question of whether all waste should be removed.
A revised Draft Environmental Impact Statement released this week compares alternatives for the future of the Cattaraugus County site, which from 1966 to 1972 housed the nation's first commercial nuclear reprocessing facility.
knoxnews.com |Frank von Hippel to discuss GNEP
Princeton Professor Frank von Hippel will be in town this week to talk about the Bush administration's Global Nuclear Energy Partnership and express his views and concerns about nuclear reprocessing.
Von Hippel, a theoretical physicist, has a strong background in policy areas such as nuclear nonproliferation, arms control, and energy and national security. In 1993-94, he was assistant director for national security in the White House Office of Science and Technology Policy.
He will speak at 7 p.m. Wednesday at UT's University Center Auditorium.
Erwin Record – Sale of NFS awaits OK by commission
The sale of Nuclear Fuel Services to a Virginia-based company could be finalized before the new year, said Tony Treadway, spokesman for the Erwin firm said Monday.
NFS' sale to Lynchburg, Va.-based Babcock & Wilcox Co., a subsidiary of McDermott International Inc., and its affiliate Nuclear Operations Group, was announced in August. The sale of the 50-year-old industrial institution should be closed by Dec. 31 or Jan. 1, Treadway said, adding that he could not provide further details about what changes will be made at the company.
The Centralian Advocate: Nuclear Train Plan for Alice: one train, 1km long, every day
TRAINLOADS of radioactive material up to 1km long would pass through Alice Springs every day by 2016, under a plan put before the town council on Monday.\n\nThe proposed expansion of BHP Billiton's Olympic Dam mine in South Australia could result in the ore being ferried north by rail.\nGreens have slammed the proposal, citing major concerns including possible derailments, radioactive dust escaping from"closed wagons" and long-term social and environmental effects.\nAt Alice Springs Town Council's Ordinary Council Meeting, BHP Billiton's Olympic Dam's Expansion project public affairs advisor Anita Poddar said the plan would see four times the amount of ore mined from the site.
---
Nuclear Waste News
Reid Submits Testimony Against Rail Line to Yucca Mountain
Nevada Senator Harry Reid today submitted testimony to a Surface Transportation Board (STB) hearing on the U.S. Department of Energy's Application for Rail Construction and Operation  Caliente Rail Line in Lincoln, Nye and Esmeralda Counties. Reid believes the rail line should not be built and that the STB is the wrong entity to approve such construction in any case.
Following is the text of Reid's statement:
State officials protest Yucca Mt. rail line
During a controversial meeting Thursday, state officials asked the U.S. Transportation Department to reject plans for a new multi-use railroad lines in Nevada. The lines would make it possible for trains to carry radioactive waste to Yucca Mountain.
The lines would enter just east of Caliente and cross through several counties, including Nye County, before heading to Yucca Mountain.
Hungary's new nuclear waste dump receives first load – Caboodle.hu

The first 16 barrels of low and medium radioactivity waste were deposited at Hungary's new nuclear waste facility at Bataapati (SW) on Tuesday.
The country's sole nuclear power plant at Paks (C) produces some 900 barrels of radioactive waste a year, of which a truckload is planned to be forwarded to Bataapati each day, Jozsef Hegyhati, head of the radioactive waste management company (RHK) told MTI.
The current facility – built above ground – has a capacity to receive 3,000 barrels of waste, and its planned underground section is expected to be completed in 2010, Hegyhati said.
Alert: Bush stacking NWTRB with 4 year boad appointments
The President intends to appoint the following individuals to be Members of the Nuclear Waste Technical Review Board, for the remainder of four-year terms expiring 04/19/12:
B. John Garrick, of California, and upon approval designate Chair;
William Howard Arnold, of Michigan;
George Milton Hornberger, of Virginia;
Andrew C. Kadak, of Rhode Island;
Ali Mosleh, of Maryland;
Henry Petroski, of North Carolina.
Removing West Valley waste is best option, new study says:Â  Buffalo News
Permanently burying radioactive material at the West Valley nuclear waste site is an expensive and risky option that must be rejected, a new study produced by a coalition of scientists and economists argues.
Excavating and removing the nuclear waste from the site is costly in the short term but cheaper and much safer for residents of Western New York over the long run, according to the first study to look at the full cost of cleaning up the West Valley site.
---
Nuclear Policy News
Better and Cheaper Alternatives to Nuclear Power
There is much to be welcomed in the new report from the Committee on Climate Change about how to cut emissions of CO2 and other greenhouse gases. But it is wrong to suggest that nuclear power has any role to play.
When environmental and hidden costs are factored in, nuclear power is one of the most expensive ways of generating electricity (see www.mng.org.uk/gh/no_nukes.htm#subsidies ).
Five accounts of how costly it is are:
---
Nuclear Weapons News
U.S. military sets high-stakes missile-shield test | U.S. | Reuters
The U.S. military is set to run a "realistic" test Friday of a system built to knock out long-range missiles that could be fired by North Korea or Iran, the Pentagon said.
The drill, over the Pacific, will be the first since September 2007 involving an attempted intercept by the sole U.S. shield against long-range ballistic missiles.
Need cash? Cut nuclear weapons budget – The Boston Globe
PRESIDENT-ELECT Barack Obama needs money. "To make the investments we need," he said last week, "we'll have to scour our federal budget, line by line, and make meaningful cuts and sacrifices, as well."
There is no better place to start than the nuclear weapons budget. He can cut obsolete programs and transfer tens of billions of dollars per year to pressing conventional military and domestic programs.
BBC NEWS | UK | Audio slideshow: Pressing the nuclear button
In a corner of Wiltshire – deep underneath the Cotswolds – is a network of tunnels and rooms that would have housed the British government in the 1960s in the event of a nuclear attack.
The dark and dusty underground complex near Corsham has remained relatively untouched since the height of the Cold War.
But if the crucial moment had come – would ministers have pressed the UK's nuclear button?
Here, historian Professor Peter Hennessy tours the Corsham bunker for Radio 4 – and finds out if the former Labour Defence Secretary Denis Healey, and the late Prime Minister Sir James Callaghan, would have retaliated in the event of a Soviet nuclear attack.
RT: News : US concept of uncontested nuclear strike not feasible'
Russia says the US will not be able to launch a pre-emptive nuclear strike without being hit back. It follows Washington's plans to set up a missile defence shield in space.
"The US concept of an uncontested first nuclear strike implies the complete neutralisation of any response from Russian strategic nuclear forces, that is, the destruction of all strike missiles," said Nikolay Solovtsov, Commander of the Russian Strategic Rocket Force.
Hiroshima: Never again a nuclear holocaust > Freeman Opinion
I got back last Saturday evening after my short, but hectic trip to Japan, which is now starting its winter season. It's so cold in certain places that going outdoors is no longer funny. It's always good to be back. As always, whenever I return from a foreign trip I must say my piece, that the reason why I hate going on trips abroad is due to the reality that I must return home. While there's nothing that can beat Home Sweet Home the nagging question always ringing on my head is, Why can't we make things the way they do in countries like Japan?
I was in the City of Hiroshima the whole day of Friday, taking the Nozomi Shinkansen from Tokyo to Hiroshima (that's the distance from Manila to Cagayan de Oro) in just 4 hours. All we wanted to do is visit the ruins of the Hiroshima Peace Memorial (Genbacku Dome) and museum. We also had 4 hours to do this, so we could rush back to Tokyo by 10:00pm on the same day.
ANALYSIS-Obama charts path far from Bush unilateralism | Reuters
U.S. President-elect Barack Obama on Monday emphasized diplomacy, internationalism and alliances as he laid out a national security outlook far from President George W. Bush's more unilateral approach, analysts said.
"Our destiny is shared with the world's," Obama said before naming his former rival Sen. Hillary Clinton as his choice for secretary of state
"To succeed, we must pursue a new strategy that skillfully uses, balances, and integrates all elements of American power — our military and diplomacy, our intelligence and law enforcement, our economy and the power of our moral example."
---
Department of Energy News
Department of Energy – DOE Cites Bechtel National Inc. for Price-Anderson Violations
The U.S. Department of Energy (DOE) today issued a Preliminary Notice of Violation (PNOV) to Bechtel National, Inc. (BNI) for nuclear safety violations at DOE's Hanford Site near Richland, Washington. BNI is the contractor responsible for the design and construction of the Waste Treatment and Immobilization Plant (WTP) at the Hanford Site in southeast Washington State.
DOE receives little community support at meeting | Chillicothe Gazette
The U.S. Department of Energy didn't get a lot of community support Tuesday at a public hearing to discuss its Global Nuclear Energy Partnership Program.
The program, referred to as GNEP, would, at its most basic level, allow for research and development of the recycling of spent nuclear fuel rods. At its most active level, the program could include advanced nuclear recycling using advanced recycling reactors.
The meeting was conducted in Piketon, where a GNEP program could be implemented in the future. The DOE already owns land and has facilities that would be good for recycling, and is one of many DOE sites being considered.
Hanford News : DOE would expand nuclear dump in Nevada
The Energy Department will tell Congress in the coming weeks it should begin looking for a second permanent site to bury nuclear waste, or approve a large expansion of the proposed waste repository at Yucca Mountain in Nevada.
Edward Sproat, head of the department's civilian nuclear waste program, said Thursday the 77,000-ton limit Congress put on the capacity of the proposed Yucca waste dump will fall far short of what will be needed and has to be expanded, or another dump built elsewhere in the country.
The future of the Yucca Mountain project is anything but certain.
President-elect Obama has said he doesn't believe the desert site 90 miles northwest of Las Vegas is suitable for keeping highly radioactive used reactor fuel up to a million years and believes other options should be explored.
Hanford News : DOE set to fine Hanford contractor Bechtel $385,000
The Department of Energy plans to fine Bechtel National $385,000 over repeated quality problems at Hanford's vitrification plant.
The contractor designing and constructing the plant has had numerous opportunities to correct problems in the ordering and manufacturing of piping to be used in black cells, Martha Thompson, acting director of the DOE Office of Health, Safety and Security's Office of Enforcement, wrote in a letter to Bechtel on Wednesday.
The largest portion of the fine, $220,000, will be for failing to improve quality. The remainder of the fine will cover problems related to the piping, such as what DOE found to be inadequate work procedures and design problems.
---
Other Energy News

Econcern to lead $1 bln China wind farm investment: ENN
Clean energy company Econcern will partner with China National Offshore Oil Corp and Sinohydro to invest 863 million euros ($1.09 billion) to build four Chinese wind farms, the companies said on Tuesday.
Construction of the wind farms, which will generate around 720 megawatts (MW) of renewable energy, will begin in 2009, Netherlands-based Econcern said in a statement.
The Cost of Energy»  Peak oil still lurks in the shadows
With the stock market, and therefore the retirement savings of millions of US consumers, forcing financial writers to search their thesauruses for yet more synonyms for "unprecedented", it's as predictable as it is depressing that peak oil has fallen off the radar screen of so many. Gasoline is now selling at the stunning price of only $1.82/gallon, something few people not confined to a psych ward would have predicted six months ago. More to the point, it's seen by many individuals as proof that There Is No Oil Problem, There Wasn't and Oil Problem, and There Never Will Be An Oil Problem.
The Most Important Barack Obama Appointee: EPA Administrator Short List : Red, Green, and Blue
# Kathleen McGinty-Former Pennsylvania Department of Environmental Protection Head: McGinty served as a top environmental official under President Clinton, and she has promoted renewable energy legislation in Pennsylvania while working with utility companies.
# Mary Nichols-California Air Resources Board Leader: Another former Clinton official, Nichols is working on the development of rules to limit heat-trapping emissions from power plants in California. Nichols is Senator Boxer's top pick for the job.
# Ian Bowles-Massachusetts Department of Environmental Protection Leader: Bowles worked with officials from other Northeast U.S. states to open the first American market for trading greenhouse gas permits.
# Kathleen Sibelius-Kansas Governor: Sebelius vetoed the Kansas legislature's attempt to overrule the denial of a permit to expand a coal-fired power plant.
# Lisa Jackson-New Jersey Environmental Commissioner: Jackson is the current co-chair of Barack Obama's environmental transition team. She has worked at the EPA for 15 years and has focused on hazardous waste clean up and enforcement in New Jersey.
# Robert F. Kennedy, Jr.-Environmental Lawyer: Robert F. Kennedy, Jr. is probably the most well-known candidate on the shortlist:
Developing Oil from Canadian Tar Sands Could Kill 160 Million Migratory Birds by 2038 : Red, Green, and Blue

According to a new report, the cumulative impact of developing Canadian tar sands over the next 30 -50 years could be as high as 166 million birds lost, including future generations. Written by scientists from the Natural Resources Defense Council, Boreal Songbird Initiative, and Pembina Institute, the peer-reviewed paper suggests that avian mortality from continued development of Canada's tar sands would provide a serious blow to migratory bird populations in North America.
This report is yet another wake up call to the government in Alberta, as it confirms that the cumulative impact of oil sands development is on an unsustainable trajectory, said Pembina Institute's Simon Dyer, a contributing author to the report.
Bush Continues "Loot and Run" Strategy, Wins Approval to Exand Mountain Top Removal

Like a losing army that loots and then sets fire to a village before retreating, the Bush Administration continues to employ a "loot and run" strategy, gutting as many environmental regulations as they can before leaving office.
As I reported in October, the Bush Administration has been rushing to codify new mining waste rules that would clear away a critical protection against the devastating practice of mountaintop removal coal mining that is decimating mountains, watersheds and communities across the region. Yesterday, they won approval of the new "Stream Buffer Rule" – I put that in quotes since it's not much of a buffer for streams anymore – which will make it even easier for mining companies to dump "mining waste" – aka the tops of whole mountains! – on top of running streams.
Behind the scenes at Cleantech Forum Shanghai
Cleantech Forum XX, the Cleantech Group's 20th assembly of clean technology investors, entrepreneurs, service providers and other influencers since 2002, is underway in Shanghai, China.
And while the main session only begins a few hours from now, some themes have been emerging in pre-sessions, closed door meetings, VIP events and the welcome reception.
Flies on the various walls of the luxury Grand Hyatt Shanghai the highest hotel in the world, occupying the 53rd to 87th floors of a downtown tower would be hearing well connected capital and other insiders opining that:
How would you spend $50 billion to stimulate the economy AND energy efficiency, Part 1
We are going to have a huge economic stimulus package soon after Obama becomes President. And a big piece of it is going to be aimed at energy efficiency and renewable energy, as the NYT reported today in Proposal Ties Economic Stimulus to Energy Plan.
I have asked a bunch of my wonk ee friends for some energy efficiency ideas, which I'll be posting in the coming days. I'd love to hear some ideas from you  please try to keep them practical. Focus on spending that creates jobs in the next two years AND that either saves energy (like weatherizing low-income homes) or helps jumpstart the transition to a clean energy economy (like green' transmission).

Clean Energy Poised to Phase Out Coal and Avert Catastrophic Climate Change: ENN
New technologies will permit rapid decarbonization of the world energy economy in the next two decades, according to a new report from the Worldwatch Institute. These new energy sources will make it possible to retire hundreds of coal-fired power plants that now provide 40 percent of the world's power by 2030, eliminating up to one-third of global carbon dioxide emissions while creating millions of new jobs.

Los Angeles boasts world's largest solar energy plan: ENN
Los Angeles mayor Antonio Villaraigosa Monday unveiled an ambitious plan that calls for installing solar panels on residents' rooftops to meet 10 percent of the city's energy needs by the year 2020.
"Our solar initiative is the largest of any kind anywhere in the world. When it takes full effect, L.A. will have 1,280 megawatts more capacity — more than exists in the entire United States today," said the mayor.
Project Vote Smart – HR 6899 – Offshore Oil and Gas Drilling and Extending Certain Renewable Energy Tax Credits
Vote to pass a bill that expands offshore drilling leases and extends renewable energy tax credits.
Official Title of Legislation:
HR 6899: To advance the national security interests of the United States by reducing its dependency on oil through renewable and clean, alternative fuel technologies while building a bridge to the future through expanded access to Federal oil and natural gas resources, revising the relationship between the oil and gas industry and the consumers who own those resources and deserve a fair return from the development of publicly owned oil and gas, ending tax subsidies for large oil and gas companies, and facilitating energy efficiencies in the building, housing, and transportation sectors, and for other purposes.
Project Vote Smart – HR 7060 – Renewable Energy Credits and Other Business and Individual Credits
Vote to pass a bill that extends energy efficiency tax credits, as well as various individual and business tax credits.
Official Title of Legislation:
HR 7060: To amend the Internal Revenue Code of 1986 to provide incentives for energy production and conservation, to extend certain expiring provisions, to provide individual income tax relief, and for other purposes.
Highlights:
– Extends tax credits for wind facilities until January 1, 2010, and credits for qualified biomass, geothermal or solar, small irrigation power, landfill gas, trash combustion, hydropower, and marine and hydrokinetic renewable energy facilities until October 1, 2011 (Sec. 101, 102).
– Extends residential energy efficient property credits for solar electric, solar water heating, and fuel cell property expenditures until December 31, 2016 (Sec. 104).
– Extends the residential energy efficient property credit allowable against the alternative minimum tax to the taxable year starting in 2007 (Sec. 104).
– Reduces the maximum income tax deduction allowed for domestic production of oil and gas (Sec. 401).
– Extends the business research credit through December 31, 2009 (Sec. 221).
– Extends tax deductions for college tuition payments through the taxable year ending December 31, 2009 (Sec. 202).
– Allows a base credit of $3,000 for plug-in electric motor vehicles, with up to an additional $2,000 for vehicles drawing propulsion energy from a battery of 5 or more kilowatt hours of capacity (Sec. 124).
– Encourages bicycle commuting by allowing tax-free reimbursements to cover expenses such as the purchase of a bicycle and maintenance if the bicycle is regularly used to travel between the employee's residence and place of employment (Sec. 126).
– Extends the Federal Unemployment Tax Act surtax that employers pay with respect to individuals they employ through 2010 (Sec. 404).
– Extends tax credits for solar energy property until January 1, 2017 and credits for fuel cell and microturbine property until December 31, 2016 (Sec. 103).
ILSR Columns: How T. Boone Pickens' Energy Plan Just Got Killed
The new bailout plan passed by Congress may have put the nail in the coffin on Pickens' dangerous energy proposal.
The financial bailout bill passed by Congress may have once and for all put an end to T. Boone Pickens' energy plan. Let me explain.
Until the financial meltdown obliterated all other news coverage, T. Boone and his energy plan were everywhere. His book, The First Billion Is the Hardest, is number two on the bestseller list. During the Republican and Democrat Conventions his press conferences were attended by a fawning media, virtually all of who filed stories with the theme "oil man turns wind energy advocate."
Indeed, even the more than casual reader might come away believing the Pickens Energy Plan was all about wind energy. T. Boone's web site does little to contradict that impression. It displays nothing but wind turbines.
LED Lights Allow Tiny Island To Become World's First Net Zero Energy Nation' : TreeHugger

You can start typing your cut out the misleading headlines' comments now if you like, but just because no other nation in the world recognizes the three-acre country of Dumpling Island, off the Connecticut/New York coast, doesn't mean I'm going to knock down island-owner and Segway inventor Dean Kamen's claims that his private island isn't part of the United States.
In any case, independent nation or no, Dumpling Island has indeed become a net zero energy (shall we agree on?) locale. How? By replacing all the light fixtures on the island with LED lights:
ILSR Columns: Will the Economic Crash Take Down Our Hopes for Clean Energy?
A century ago French philosopher and writer Paul Valery observed, "The central problem with our times is that the future is not what it used to be." He could have been commenting on current events.
In August, Alternet invited me to write a series of articles on energy policy leading up to the election. At the time the invitation was extended, the price of oil was about $135 a barrel. Gasoline prices had eclipsed $4 a gallon. Natural gas prices hovered around $11 per million BTUs. SUVs sales were down, but car companies were having some trouble keeping up with the demand for smaller cars.
Renewable energy was expanding rapidly. The most important energy issue was whether the renewable electricity credits, bottled up by Senate Republicans for the previous 12 months, would be extended before they expired at the end of 2008. The renewable fuel everyone loves to hate, ethanol, was blamed not only for the rapid rise in food prices but also for food riots around the world.
NewRules.org: Self-Reliant Cities (PDF)
If Self-Reliant Cities is a snapshot of a certain historical moment, why then have we decided to reissue it more than a quarter of century after its original publication? Because we deeply believe the energy and climate crises must ultimately be solved at the local level. It is there that the proverbial rubber meets the road, where theory becomes practice, where policy must be implemented. Cities are where more than two thirds of Americans and half the world's population live. Cities are the locus of authority closest to the people. Cities have significant uthority over land use and building standards.
New Rules Project – Conference Announcement – Bringing Renewable Energy Home
Energy Policies To Maximize Energy Security And Economic Development
Hosted by the Institute for Local Self-Reliance
Date/Time: January 9, 2009 8:30 am to 5:30 pm
Detailed Conference Agenda
Location: Buntrock Commons, St. Olaf College  Northfield, MN
Hear from the experts on Renewable Energy Payments (a.k.a. feed-in tariffs):
* Paul Gipe, the North American expert [more info] gives his excellent tutorial
* National policy expert, Wilson Rickerson [more info] llustrates the spreading wave of feed-in tariff legislation
* German energy expert, Willi Voigt, shares his experience with implementing feed-in tariffs in Germany and their stunning success

Peak Energy: The 1872 Energy Crisis
The New York Times has a review of a book on the history of horse power (Horses at Work: Harnessing Power in Industrial America), including a segment describing an energy crisis caused by an outbreak of horse flu in the 1870's – A World of a Different Color.
Once upon a time, America derived most of its power from a natural, renewable resource that was roughly as efficient as an automobile engine but did not pollute the air with nitrogen dioxide or suspended particulate matter or carcinogenic hydrocarbons. This power source was versatile. Hooked up to the right devices, it could thresh wheat or saw wood. It was also highly portable  in fact, it propelled itself and could move either along railroad tracks or independently of them. Each unit came with a useful, nonthreatening amount of programmable memory preinstalled, including software that prompted forgetful users once it had learned a routine, and each possessed a character so distinctive that most users gave theirs a name. As a bonus feature, the power source neighed.
Peak Energy: Europe Backs Supergrids
Technology Review has an article on efforts to expand and modernise the European energy grid, easing the way for large scale renewables, particularly offshore -Europe Backs Supergrids.
Last month, the European Commission (EC) called for construction of regional electric transmission connections across the North Sea, around the Baltic region, and around the Mediterranean Sea, to distribute solar and wind power to and across Europe. It's all part of a plan to boost renewable energy from 8.5 percent of European energy consumption to 20 percent by 2020–and even more thereafter.
But the EC, the European Union's executive body, acknowledges that getting these so-called supergrids built will mean forging new agreements between European countries for transmission planning and investment–much as the United States needs more cooperation between states to, for example, move wind power from the Midwest to major cities. "The wind power which consumers demand cannot be delivered without new networks," the EC report says, and "there is little strategic planning" between nations to build the required connections.
Peak Energy: Home Wind Turbines

TreeHugger has a post on micro-wind power devices for the home – Hot Home Wind Turbines You Can Actually Buy, Plus One You Wish You Could.
Though solar panels definitely hog the renewable energy stage when it comes to home installations, a number of new, innovative wind turbines have entered the market in the past couple of months. Not all of these are intended to be mounted on your roof, some you'll need a bit of a yard (and a dearth of neighbors) to install and they vary in price from affordable to "when am I going to actually pay this off?", but they all go to show that there's more than one way to harness the wind to generate electricity. Check 'em out…
Peak Energy: Efficient Thin-Film Solar Cells
The thin film solar field is still a hot bed of activity – Technology Review has a post on a prototype cell that uses photonic crystals – Efficient Thin-Film Solar Cells.
Researchers at MIT have unveiled a new type of silicon solar cell that could be much more efficient and cost less than currently used solar cells. Materials science and engineering professor Lionel Kimerling and his colleagues presented results of the first device prototype at a recent meeting of the Materials Research Society in Boston.
The design combines a highly effective reflector on the back of a solar cell with an antireflective coating on the front. This helps trap red and near-infrared light, which can be used to make electricity, in the silicon. The research team is licensing similar technology to StarSolar, a startup in Cambridge, MA.
Peak Energy: Hawaii Seeks To Become A Better Place
Yet another announcement from Project Better Place, this time spreading their wings to Hawaii – Hawaii goes electric.
California's announcement last month of its aim to turn San Francisco Bay into the world's electric car capital has been followed by Hawaii jumping on the clean energy bandwagon.
The state spends up to $7bn (£4.75bn) a year on importing oil, and cars account for almost 20% of the state's greenhouse gas emissions.
In a mirror of the Californian plans, the electric transportation company Better Place will aim to build a network of kerbside charging points across Hawaii and create the equivalent of filling stations, where electric car owners will be able to replace their flat batteries for fully charged ones. With a full charge, a typical car will be able to travel 100 miles, ideal for commuting around urban areas.
Peak Energy: Smart Fridges
Cleantechnica reports that the UK is experimenting with smart fridges (fridges that adjust their power consumption dynamically based on grid load) – UK Giving Away "Intelligent Fridges.
Live in the UK? You may be the lucky recipient of a free intelligent refrigerator. 3,000 fridges that adapt power usage based on the demands of the electrical grid will be given away by the government next year. According to a report from the UK Department of Energy and Climate Change, the dynamic demand fridges could potentially save 2 million tons of carbon each year and £222m.
In addition to saving energy, the dynamic demand fridges will also help ease the transition to intermittently produced renewable energy by reducing the minimum amount of power necessary to keep the electrical grid stable— in other words, the fridges limit the base amount of fossil fuels used in energy creation.
Peak Energy: Improving Wind Turbines
Grist has a post on new ideas for improving wind power technology, pointing to a Tyler Hamilton "Clean Break" column in the Toronto Star – Wind turbines get fancy.
Solar energy sucks up a lot of research attention, partly because solar energy systems still have so much room for improvement. Wind turbines, on the other hand, have been around for over 1,000 years, and although the modern versions are vastly larger and more efficient than their ancient counterparts, the basic concept hasn't changed much.
But the standard blades-on-a-horizontal-axle version of wind energy systems (as opposed to more exotic flavors like kites or blimps) may yet be poised for some big leaps forward, several of which were profiled in a recent Clean Break column.
Peak Energy: Biking Like Its 1929
Some bicycle enthusiasts view the economic downturn as a good way to turn people on to the benefits of bike riding. Wallet Pop has a good example with this piece on low cost bike transport – Bike like it's 1929 with end-of-the-economy bicycle gear tips.
Now that it's official, and all, that we're in a recession, it's even smarter to sell all your earthly gas-guzzling possessions and buy bikes. Many proponents of Peak Oil, and even generally conservative folks who are becoming decidedly alarmist, are predicting enormous increases in gas prices sometime in the next decade. Bike folk hope it will happen sooner.
Peak Energy: Create Your Own Currency
WorldChnaging has a post on a site for managing local currencies (or locabucks, as I call them) – Create Your Own Currency.
"Money," wrote Jamais Cascio, "is the tangible manifestation of an agreement between you and other people that the oddly-colored piece of paper in your hands has value."
But what's truly valuable is not those units of currency, so much as the units of time they represent to those who earn and spend them. Two women from Ashland, Ore., who follow this philosophy have created a way to turn units of time into currency that can be directly traded and tracked through their online system OurNexChange. This "community currency" allows local residents to buy goods and services without exchanging any money.
Sharon Miranda and Libby VanWyhe recently told the Ashland Daily Tidings about the system:
Peak Energy: Democracy On The Skids In Canada ?
Has Canadian PM Harper become Canadian Dictator Harper ? Reuters reports that in order to avoid a no confidence vote he has suspended parliament – how can that happen ? From Reuters – Canadian PM wins suspension of Parliament.
Canadian Prime Minister Stephen Harper won a rare suspension of Parliament on Thursday, managing to avoid being ousted by opposition parties angry over the minority Conservative government's economic plans and an attempt to cut off party financing.
Governor General Michaelle Jean  the representative of Queen Elizabeth, Canada's head of state agreed to Harper's request to shut down Parliament until Jan 26. Parliament was reconvened just weeks ago after the October 14 election.
Peak Energy: China power generation falls record amount
SET Energy reports that China's power consumption has slumped dramatically as economic woes cut demand – China power generation falls record amount, keeping climate hope alive.
Globalcoal.com reported today that Chinese power generation fell 7% in November from last year! Huge cuts in energy-intensive manufacturing (of aluminum, steel, etc.) and warmer than usual weather resulted in this record contraction in electricity production. The reduction in thermal plant output (mostly coal) fell an even more dramatic 14% from 2007. Thus greenhouse gas emissions in the 4th quarter of 2008 will probably be significantly below the year-ago level. This development brings hope that China, the world's largest carbon dioxide emitter, may be able to slow its greenhouse gas emission growth from the torrid pace of the past several years.
TVA solicits clean energy | The Tennessean
The Tennessee Valley Authority wants proposals from companies to supply up to 2,000 megawatts of power from renewable and clean energy sources almost as much as could be produced by 1 ½ nuclear power plants.
Anyone that could provide at least one megawatt enough to power about 350 homes is asked to respond.
Advertisement
TVA, which supplies virtually all of Tennessee's electricity, gets less than 1 percent of its power from solar, wind or methane, while its hydroelectric dams are responsible for 6 percent to 10 percent, depending on rainfall.

Power Rangers: A win-wind for alternative energy sources. – Salt Lake City Weekly
The trip from Salt Lake City to southern Utah's red-rock playground thousands of us make the drive to Moab during a typical year will never be the same. There, where U.S. Highway 6 starts its cut through Spanish Fork Canyon, stand nine breathtaking, milk-white giants the busily whirring turbines of the Spanish Fork Wind Project.
The windmills are 405 feet high, and their blades, which from ground level look deceptively slow moving, spin at 170 mph, says Spanish Fork Mayor Joe Thomas. He should know. Shortly before the official ribbon cutting at the wind farm in early October, Thomas got the chance to climb to the top of a turbine.
Ocean currents can power the world, say scientists – Telegraph

The technology can generate electricity in water flowing at a rate of less than one knot – about one mile an hour – meaning it could operate on most waterways and sea beds around the globe.
Existing technologies which use water power, relying on the action of waves, tides or faster currents created by dams, are far more limited in where they can be used, and also cause greater obstructions when they are built in rivers or the sea. Turbines and water mills need an average current of five or six knots to operate efficiently, while most of the earth's currents are slower than three knots.

Low Impact Living» Get Solar Panels Without Dealing with Extra Bills
Going solar seems to get easier by the day both logistically and financially. Before, homeowners had to save up to pay the huge upfront cost of buying and installing solar panels. Now, would-be solar energy users don't need to put up startup funds nor do they even have to deal with an extra repayment bill!
The latest company making solar power accessible is Renewable Funding, a financial company with a new solar-friendly product called CityFIRST. CityFIRST basically allows homeowners to install solar panels with no upfront cost  using a solar installer or contractor of their choice then pay for panels over 20 years via a line item on property tax bills.
Newsvine – Bank of America to Stop Financing Mountaintop Mining
The Natural Resources Defense Council, one of the nation's most powerful environmental groups, has managed to persuade Bank of America, one of the nation's leading financial institutions, to take a measured stand against certain surface mining practices.
At the N.R.D.C.'s Switchboard blog, Rob Perks, director of the organization's Center for Advocacy Campaigns in Washington, said the group managed to persuade Bank of America executives to visit several mountaintop mine sites in Appalachia including Kayford Mountain, which has been laid low by mountaintop mining methods.
Obama Drops Windfall Profits Tax for Oil and Gas Industry
President-elect Barack Obama has removed any reference of his promise to implement a windfall profits tax on the oil and gas industry from the Obama-Biden Transition Team website, www.change.gov.
During the course of the 2008 presidential election, the Obama campaign called for a windfall profits tax on the oil industry as a means of subsidizing a $1,000 "emergency" rebate for consumers struggling with surging gas prices. However www.change.gov, which houses the Obama-Biden transition agenda, was recently cleansed of any mention of such a tax.
The Solar Thermal Option
I apologize for being out of pocket lately, and that trend is going to continue at least through this week. I have a staff meeting all week, and then I fly back to Europe next Monday. So, my posting will be sporadic until then.
However, I want to call your attention to a new website that discussed solar thermal in depth. The site just went live, and the topic is covered in detail. The site is:
http://www.solar-thermal.com/
Green Car Congress: Report: China to Put 60,000 New Energy Vehicles Into Trials in 11 Cities
China will put 60,000 new-energy vehicles—including fuel-cell vehicles, hybrid-electric vehicles, and battery-electric vehicles—into trials in 11 cities over the next few years to support the development of a fuel-efficient, alternative-energy auto industry, according to a report in sina.com.
Peak Energy: Smart metering is essential to hit cardon emission targets
Smart Meters are hitting the news with ever increasing frequency (which means I really should pull my finger out and finish off a detailed post on them one day) – The (UK) Telegraph reports that "Smart metering alone will not make Britain meet its 2050 carbon emission targets. But the necessary cuts will not be made without them." – Smart metering is essential to hit 2050 cardon emission targets.
Peak Energy: Ocean currents can power the world
The (UK) Telegraph has an article on the Vivace tidal / current power device I mentioned recently – Ocean currents can power the world, say scientists
The technology can generate electricity in water flowing at a rate of less than one knot – about one mile an hour – meaning it could operate on most waterways and sea beds around the globe.
Existing technologies which use water power, relying on the action of waves, tides or faster currents created by dams, are far more limited in where they can be used, and also cause greater obstructions when they are built in rivers or the sea. Turbines and water mills need an average current of five or six knots to operate efficiently, while most of the earth's currents are slower than three knots.
Peak Energy: Matt Simmons' Plan for the world's biggest wind farm
The IHT has a report on a plan by Matt Simmons and George Hart to build the world's largest wind farm in the gulf of Maine – Plans for the world's biggest wind farm.
It is not the usual green suspect. But it hopes to build a 5-gigawatt, deep-water wind farm – the largest in the world, equal to the output from five nuclear plants.
"It" is the Ocean Energy Institute, a tiny research organization founded by Matthew Simmons. An energy investment banker who specializes in oil and gas, Simmons was an energy adviser to President George W. Bush. His main partner, George Hart, is a physicist who consults for the Pentagon on the Strategic Defense Initiative, where he uses supercomputers for the mathematical modeling of complex systems. He also co-invented a laser used for eye surgery and semiconductor manufacturing.
UK will need gas to meet energy gap, nuclear insufficient: EDF
The UK will be forced to rely on imported natural gas to meet its emerging shortfall in power generation, with a lack of capacity in the nuclear construction industry meaning there is not enough time to roll out a new generation of nuclear stations, EDF said Friday. The UK is set to lose around 22.5 GW of power generation by 2020 due to closures of ageing nuclear stations and coal-fired plant that do not conform to European emissions regulations.
Climate Control: Germany Reaches Kyoto Emissions Commitments – SPIEGEL ONLINE
A new study shows that Germany has already reduced greenhouse gas emissions to the level pledged in the Kyoto Protocol. But a greater reliance on coal-fired power plants may soon reverse the trend.
When it comes to global warming and concurrent efforts to reduce the emissions of greenhouse gases, Germany has always tried to present itself as a leader. New data set to be released on Friday shows that the country has earned its bragging rights.
Environmental rules erased at the midnight hour – Salt Lake Tribune
George W. Bush may be the undisputed champion when it comes to presidential vacations, but his staff is working overtime. As the clock ticks down to Inauguration Day, the Bush administration is working feverishly to dismantle at least 10 major safeguards of the nation's air, water, endangered species and national parks.
Most of the damage took place before Nov. 15, 60 days before Inauguration Day. That's because most new federal rules take effect 60 days after being published in the Federal Register. Once in effect, they are more difficult and time-consuming to undo.
In recent weeks, the Bush administration has:
Geothermal industry plan launched –
The development of geothermal energy in Australia is a step closer with the launch of an industry framework today.
Geothermal energy is produced by harnessing the heat of so called 'hot rocks' buried kilometres underground.
The framework has brought together industry, researchers and governments to work out how to make geothermal a genuine baseload power alternative.
---
Nuclear Editorial and Opinions
Nuclear: Power to Save the World
Please be informed. An outstanding book is out by novelist Gwyneth Cravens titled Power to Save the World. In this book the author traces her journey from Nuclear opponent to an understanding that it represents truly the path toward saving the world. Ms Cravens met a scientist Dr Rip Anderson who is an expert in risk assessment and analysis and nuclear energy. He patiently explained the true benefits of nuclear power apparently overcoming every objection posed by the conventional wisdom of nuclear opponents. The two of them decided that the book would detail the authors journey conducted by Dr Anderson toward nuclear understanding.
Reprocessing spent nuclear fuel is imperative Augusta Chronicle
The Nov. 25 column by Robert Alvarez is full of assertions that require clarification and/or rebuttal.
Sign up for breaking news alerts from The Chronicle
First of all, reprocessing of used nuclear fuel is an issue because about 95 percent of the energy value in the original fuel remains in the "spent" fuel , so it begs the question of "shouldn't that valuable resource be recovered?" Secondly, the concept of fast reactors coupled with thermal reactors and reprocessing results in minimum waste and sustainable nuclear fuel supplies for hundreds of years.
Prince Albert Daily Herald: Letters | There are no merits to nuclear power
I am very concerned about the possible nuclear reactor in Saskatchewan, and scared to death that it could be in the Prince Albert area. It is bad enough that we are mining the uranium out of the ground, but to build a reactor would be insane. There is no safe storage option for uranium products and wastes. Radium, radon gas and polonium are highly radioactive byproducts. Storage methods are at best controversial and at worst responsible for death and a toxic legacy for generations.
Mining poses serious health risks. Radon gas is a known cancer-causing agent. Uranium mining can poison water sources. Reactors need a lot of water. They, too, can leak radioactive substances into both watersheds and ground water.
The Top Nuclear Stories is published twice weekly. It is a produced
using a combination of social bookmarking and programming.
You can view or join the public group and add your own stories
by going here -> http://groups.diigo.com/groups/nukenews