The Bush "Nuclear Renaissance" is starting to break down!  The stories are starting to trickle in and the news is clear!  The economic downturn and the end of the Bush Administration is having an impact on the nuclear push. All of a sudden energy use is falling across the board as the public tightens their belts. Estimates for construction continue to climb and now we are seeing stories indicating abandonment of new reactor plans is growing. Why wait 10 years for a reactor when a windmill can be up and ready in a few months!  And yes, folks the Bush doctrine will end as seen in articles here!
Don't get me wrong. The nuclear pushers aren't going to give up easily.  Texas okayed the first n-waste dump in the nation to open since Energy Sollutions' operations in Utah.  But the n-waste stories coming out are now clearly mounting. N-waste and the fuel cycle is clearly the achilles heal of the industry!  The drop in prices of uranium have chilled the big rush, and if the LEU-HEU challenge is dropped by the new administration the socalled uranium boom here will collapse like the house of cards that it is.  The global uranium market will soon catch up with the current prices, as the biggest producers in the world are all pushing to increase supplies.  Their ability to produce uranium far more cheaply than in the US.
The signs are everywhere to be seen!  Just take a scan through this current group of stories!  The cracks in their campaign are starting to grow!
---
Top Nuclear Stories Index
---
Nuclear Reactor News
US Supreme Court to hear Indian Point case Tuesday | Poughkeepsie Journal
The Indian Point nuclear plant's impact on the Hudson River will be central to a case heading for the country's highest court Tuesday – and a final decision could affect operations at 550 power plants across the United States.
The U.S. Supreme Court's nine justices are set to hear Entergy Corp. v. Riverkeeper Inc., a battle over whether the Clean Water Act allows federal regulators to weigh costs, as well as benefits, when protecting the environment.
New Orleans-based Entergy, which is the plant's owner, and the energy industry think costs should be considered.
Environmentalists do not.
Mich. nuclear reactor may not restart until 2010 – mlive.com
American Electric Power Co. says a damaged reactor at its Donald C. Cook Nuclear Plant will not be back in service until at least next September or perhaps even sometime in 2010.
The plant is near Bridgman in Berrien County's Lake Township.
One of its two reactors was shut down on Sept. 20 after severe vibrations caused by broken low-pressure turbine blades damaged the main turbine and generator, causing a fire.
The Environment Report: PART I: STUCK WITH OLD NUKE PLANTS
Ray and Irene Zukley of Zion, Illinois were forced to sell this Lake Michigan beach cottage to make way for Zion Nuclear Station back in the late 60s. The Zukley's and other Zion residents hoped the plant would last for at least forty years, but after fits and starts, it closed fifteen years early.
The Environment Report: PART II: STUCK WITH OLD NUKE PLANTS
Rick Delisle co-owns two commercial buildings, one of which is depicted in this photo that dates from the time of Zion, Illinois' founding.
Reactor redesign may slow review completion by NRC – al.com
Most recent model could be destined for Bellefonte site
The expansion of nuclear power in the United States depends on the next generation of reactors that are to be standard in design, easier to manufacture, modern and safe.
TVA's Bellefonte plant is scheduled – though no final agreement has been announced – to house two of the new reactors, the AP 1000, designed by Westinghouse.
Dry Utah isn't the place for nuclear power -Standard-Examiner
State lawmakers Mike Noel and Aaron Tilton are moving forward with their plans for a nuclear power plant in the desert of Eastern Utah, believing that only "extreme environmental groups" and those with "a no-growth agenda" object to nuclear power in Utah.
I don't belong to either group, but I do believe they are not in touch with their constituents or the majority of Utahns. I think these men will find that the people of Utah will fight long and hard to block their proposal.
island packet | State begins hearings on proposed nuclear plants Monday
Beginning Monday, state regulators will hold hearings that promise to be as combustible as the topic.
That's when the Public Service Commission listens to arguments on whether expanding nuclear power is the best way to meet South Carolina's energy needs.
Specifically, the panel will consider a proposal from SCE&G and its partner Santee Cooper to build two new reactors costing $9.8 billion at their nuclear plant in Jenkinsville, 25 miles northwest of Columbia.
Sides weigh in on nuclear power in Sask.
The nuclear option could help ensure future power demand is met and also be good for jobs and the environment, said Neil Collins, business manager of the International Brotherhood of Electrical Workers (IBEW) Local 2067.
But the public should think twice before jumping on the nuclear power bandwagon, said Ann Coxworth of the Saskatchewan Environmental Society, citing large pricetags for nuclear power and damage to the environment.
Nuclear reactor owners rush to extend licenses
It took just 20 minutes at a motel in Moon this month for the Nuclear Regulatory Commission to report approvingly on FirstEnergy Corp.'s plans to manage its two aging nuclear power reactors in Shippingport, Beaver County, and clear the way for the facility's 20-year license renewals.
A final NRC decision on the renewals for the Beaver Valley reactors isn't expected until the last half of 2009, but there's no rush and even less suspense.
The original 40-year operating license for Beaver Valley Unit 1 won't expire until January 2016, and the license for Unit 2 runs until May 2027.
Owen Sound Sun Times – Nuke watchdog gives Bruce a B
The Canadian Nuclear Safety Commission gave Bruce Power a B report card overall for 2007, with calls for improvement in three areas at the Bruce A site.
Ken Lafreniere, the CNSC director of Bruce Regulatory Program Division said Bruce Power is a "good nuclear licensee" that makes "adequate provisions" to keep in line with the Nuclear Safety and Control Act.
"All of the facilities that are licensed meet the requirements and meet them well," Lafreniere said at the Davidson Centre Tuesday night. "It's a complex site and there's a lot of activity going on."
Bruce Power got an A for emergency preparedness at both the Bruce A and B nuclear sites, with the regulator's staff noting no "degradation in the program or weaknesses in its implementation."
Nuclear Project Hits Obstacle As Exelon Balks – WSJ.com
GE Hitachi Nuclear Energy has a problem with its latest nuclear reactor: getting someone to build it.
A decision by Exelon Corp. to drop the next-generation GE Hitachi reactor at the Chicago firm's proposed Texas nuclear project casts a shadow over the design that, so far, exists only on paper and is mired in a difficult certification process at the Nuclear Regulatory Commission.
Building a nuclear plant in UAE will cost $10bn
The cost of building a nuclear plant in the UAE currently amounts to $10 billion (Dh36.73bn) in case it is a turnkey project, according to Stephen Thomas, Professor of Energy Policy, University of Greenwich Business School.
He was speaking on the sidelines of the conference of the Emirates Centre for Strategic Studies yesterday.
Thomas said the UAE would need about 42,000 megawatts of electricity by 2020, adding that the country has made a plan to generate 16,000MW through nuclear energy.
At the moment, the cost of one kilowatt of nuclear energy is no less than $6,000, and practical studies are unanimous that this cost might double over the coming years, he said.
12 Arab states seek atomic technology to power future
More than 12 Arab countries, including the Gulf Co-operation Council states, have formally decided to seek nuclear technology to help face future energy challenges, a three-day conference on nuclear energy in the Gulf, held in Abu Dhabi, was told.
Addressing the World Future Energy Summit organised by Emirates Centre for Strategic Studies and Research, Dr Jungmin Kang, visiting scholar at Strandford Institute for Economic Policy Researcher of the US, said the interest in producing nuclear power is widespread in the Middle East.
Bayshore Broadcasting Corporation: Bruce Power runs into opposition
It is not going to be smooth sailing for Bruce Power, as the Lake Huron based company tries to expand into Alberta.
The NDP plans to table petitions in the Alberta legislature that bear the names of 25 hundred people opposed to nuclear power in the province.
Opponents of the plant say the government should release a promised report on nuclear power to kick-start public consultations.
Foe Of Nuclear Power Station Wants DEP Removed From Pollution Case — Courant.com
After years of false starts and legal fights, state environmental officials are moving forward with plans designed to stem pollution from the Millstone Nuclear Power Complex.
The plan is supposed to cut the amount of heated water that the plant pumps into Long Island Sound each day — a plan that has the backing of a cross section of environmentalists.
But not all.
One longtime foe of Millstone is charging that the state Department of Environmental Protection has failed to stop the facility from polluting and is asking the state's courts to remove the agency from the case.
edmontonsun.com – Alberta – Worry over nuke cooling towers
Brenda Brochu is afraid. If Bruce Power has its way, she worries years down the road, clouds of steam from nuclear cooling towers could rise into the sky near Grimshaw, 30 km from her Peace River home.
"It will get into my garden produce, it will get into my pets, it will get into my grandchildren when they come to visit. This is not what I want," said Brochu, vice-president of the Coalition for a Nuclear Free Alberta, who was pounding on the walls of the Alberta legislature yesterday.
Nuclear plant renewal dealt setback | The Burlington Free Press
Entergy Nuclear's hopes for renewing its Vermont Yankee nuclear power plant's license for another 20 years were dealt a surprise setback Monday when a federal panel raised concerns about possible metal fatigue problems at the facility.
The Atomic Safety and Licensing Board, a panel that acts as the judicial arm for the Nuclear Regulatory Commission, said in a 154-page decision that Entergy needs to do more tests now, not later, on metal nozzles used to supply water and maintain the temperature in the reactor core.
---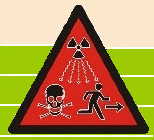 Nuclear Health and Safety News
Candu reactor could be bomb springboard: Greenpeace
One of Atomic Energy of Canada Ltd.'s flagship nuclear reactors can be misused by other countries to build atomic weapons, an environmental group warns in a new report.
The study to be released Monday by Greenpeace says foreign governments could use the federally owned nuclear vendor's Candu 6 technology to develop plutonium for powerful arms.
"A country possessing Candu 6 reactors would always have the option of diverting spent fuel from these reactors to produce plutonium for nuclear weapons," the report says.
Gulf War syndrome haunts vets, nation| PilotOnline.com
As the Pentagon begins preparations to reduce the U.S. presence in Iraq, a push is under way to mobilize forces to help ailing veterans of our nation's last conflict there.
A panel of scientists and veterans, established by Congress six years ago, recently presented a hefty report on an array of health troubles afflicting roughly one in four veterans of the 1991 Persian Gulf War.
Lockheed makes amends with Tallevast residents | Herald Tribune
For the last week, home for Brenda Pickney and her family has been a nondescript hotel room close to the Sarasota-Bradenton International Airport.
Getting laundry done and sorting out evening meals is difficult, she says. Her 10-year-old son Kelvin misses his toys and books.
The Pickneys are one of about 35 Tallevast families who took Lockheed Martin's offer to move into hotels while the company demolishes two buildings at a former plant that used the metal beryllium to make parts for nuclear warheads.
Goodrich suit claims EPA hiding perchlorate data – ContraCostaTimes
One of the companies accused of polluting the drinking water in the Rialto area has sued the U.S. Environmental Protection Agency saying the agency is withholding evidence that supports the company's case.
Charlotte-based Goodrich Corp. says in a lawsuit filed in U.S. District Court in Washington, D.C., that EPA has modelling showing the company is not responsible for the contamination.
The EPA is in the process of declaring a 160-acre portion of Rialto a Superfund site because various chemicals, including perchlorate, are flowing through the city and toward Colton and Riverside.
Does Radiation Cause Malignant Diseases?: Russia-InfoCentre
Russian roentgenologists studied what caused death of liquidators of Chernobyl nuclear accident. Scientists analyzed 1466 death cases.
Researchers tried to find out whether diseases and death of Chernobyl liquidators depended on the year they participated in the clean-up. Chernobyl liquidators most often died of blood circulation dysfunctions (48%) and malignant growths (30%). More than half of first group deaths (55%) happened due to coronary heart disease. Lung (27.8 %) and stomach (17.1 %) cancers were predominant among oncological death causes. Average death age was 51 years.
FR: NIOSH Cohort designation of contaminated workers
The Department of Health and Human Services (HHS) gives notice as required by 42 CFR 83.12(e) of a decision to evaluate a petition to designate a class of employees for the Standard Oil Development Company, Linden, New Jersey, to be included in the Special Exposure Cohort under the Energy Employees Occupational Illness Compensation Program Act of 2000. The initial proposed definition for the class being evaluated, subject to revision as warranted by the evaluation, is as follows: Facility: Standard Oil Development Company. Location: Linden, New Jersey. Job Titles and/or Job Duties: All employees. Period of Employment: August 1, 1942 through December 31, 1963.
Slow Progress on Long-Awaited Beryllium Rule — Occupational Health & Safety
The safety and health community shouldn't hold out hope for the long-sought beryllium exposure standard to be issued by OSHA in the final days of the Bush administration. The latest Department of Labor semiannual regulatory agenda, which was published this week, lists one more step in its evolution – a March 2009 completion of a peer review of health effects and risk assessment – but nothing further, such as an NPRM.
The agency says it has been working on this rule for more than six years. In 1999 and 2001, the Paper Allied-Industrial, Chemical, and Energy Workers Union, Public Citizen Health Research Group, and others petitioned OSHA to regulate worker exposures to beryllium via an emergency temporary standard.
Residents told to hand back anti-radiation Cold War pills – Press & Journal
A chilling reminder of the Cold War with Russia is being removed from the majority of homes in a west Highland village.
At the height of the tension, the Royal Navy established a berth for nuclear submarines in Broadford Bay, Skye, and therefore had to consider the consequences to the population should there have been any incident causing a radioactive leak into the local environment.
One of the precautions taken was to issue everyone living within 1.25 miles of the berth with anti-radiation potassium iodate tablets (Pits) that would help prevent contamination of the thyroid gland.
---
NRC News
FR: NRC: extension of comment period for spent fuel storage at reactors after closure
On October 9, 2008, the Nuclear Regulatory Commission (NRC) published for public comment a proposal to amend its generic determination of no significant environmental impact for the temporary storage of spent fuel after cessation of reactor operation codified at 10 CFR 51.23(a) (73 FR 59547) and a related update and proposed revision of its 1990 Waste Confidence Decision (73 FR 59551). The comment period for this proposed rule and for the proposed revisions of its Waste Confidence Decision was to have expired on December 8, 2008. A number of requests for extension of the comment period have been received. The NRC has decided to extend the comment period for an additional 60 days.
FR: NRC: Agreement Between the Nuclear Regulatory Commission and the Commonwealth of Virginia
By letter dated June 12, 2008, Governor Timothy M. Kaine of Virginia requested that the U.S. Nuclear Regulatory Commission (NRC or Commission) enter into an Agreement with the Commonwealth of Virginia (Commonwealth or Virginia) as authorized by Section 274 of the Atomic Energy Act of 1954, as amended (Act). Under the proposed Agreement, the Commission would relinquish, and the Commonwealth would assume, portions of the Commission's regulatory authority exercised within the Commonwealth. As required by the Act, the NRC is publishing the proposed Agreement for public comment. The NRC is also publishing the summary of an assessment by the NRC staff of the Commonwealth's regulatory program. Comments are requested on the proposed Agreement, especially its effect on public health and safety. Comments are also requested on the NRC staff assessment, the adequacy of the Commonwealth's program, and the Commonwealth's program staff, as discussed in this notice.
NRC: NRC'S PAPO Board to Hold Meeting to Discuss Handling of Classified Information in Yucca Mountain Hearings
The Atomic Safety and Licensing Board Panel's Pre-License Application Presiding Officer (PAPO) Board will hold a case management meeting Dec. 2 in Rockville, Md., to discuss how classified information will be protected and handled during adjudicatory hearings on the proposed high-level waste repository at Yucca Mountain, Nev.
Representatives from the Department of Energy, the state of Nevada, and the NRC staff will attend the meeting at the ASLB hearing room at NRC headquarters, Two White Flint North, 11545 Rockville Pike, at 1 p.m. Eastern Time. Other potential parties who have filed a notice of appearance may participate either in person or by video hookup in the NRC's Las Vegas Hearing Facility, Pacific Enterprise Plaza, Building 1, 3250 Pepper Lane, Las Vegas, beginning at 10 a.m. Pacific Time. Members of the public are welcome to observe the meeting at either location. The meeting will also be Webcast on the Internet at http://www.visualwebcaster.com/event.asp?id=53642.
NRC: IMPLEMENTATION OF A DOSE STANDARD AFTER 10,000 YEARS
To request Commission approval for a final rule that amends 10 CFR Part 63 to include licensing criteria applicable after 10,000 years for a proposed repository at Yucca Mountain, and to specify the use of current methods of dosimetry for calculating radiation exposures.
FR: NRC: Mark Edward Leyse; Consideration of Petition in Rulemaking Process
The Nuclear Regulatory Commission (NRC) will consider the issues raised in a petition for rulemaking (PRM) submitted by Mark Edward Leyse in the NRC's rulemaking process. The petition was dated March 15, 2007, and was docketed as PRM-50-84. The petitioner requests that the NRC amend its regulations to require that nuclear power reactors be operated in a manner to limit the thickness of crud layers and/or the thickness of oxide layers on fuel rod cladding surfaces to ensure that the facilities operate in compliance with the emergency core cooling system (ECCS) acceptance criteria. The petitioner also requests that the requirements pertaining to ECCS evaluation models be amended to explicitly require that the steady-state temperature distribution and stored energy in reactor fuel at the onset of a postulated loss-of-coolant accident (LOCA) be calculated by factoring in the role that the thermal resistance of crud and/or oxide layers on fuel cladding plays in increasing the stored energy of the fuel.
---
Nuclear Fuel Cycle News
Prospect of uranium mining concerns Virginia Beach | VIRGINIA BEACH | WVEC.com
The resort city of Virginia Beach is prepared to take a stand against uranium mining, fearful it could threaten its water supply.
The city, as well as other Hampton Roads localities, draws its water from Lake Gaston. The lake on North Carolina's border is approximately the midway point between Virginia Beach and Pittsylvania County, where the massive uranium deposit is located.
Chattanooga Times Free Press | East Tennessee makes push for nuclear fuel recycling site
Where others see only radioactive waste, engineers at TVA and the Department of Energy envision another source of needed energy.
Most of the potential energy in the nuclear fuel used to generate nearly 30 percent of the electricity in the Tennessee Valley remains untapped in spent fuel pools or dry casks at the Sequoyah, Watts Bar and Browns Ferry nuclear plants, said Sherrell R. Greene, director of Oak Ridge National Laboratory's nuclear technology programs.
Cameco lays off Ontario plant workers
The suspension of uranium hexafluoride (UF6) production at Cameco Corp.'s Port Hope, Ont., conversion facility will result in layoffs at the plant but will not affect its uranium production in Saskatchewan, the company says.
Cameco Corp. announced Friday it has temporarily suspended UF6 production at Port Hope due to a contract dispute with its hydrofluoric acid (HF) supplier. The Saskatoon-based company, one of the world's largest uranium producers, says the dispute has resulted in unreliable and expensive deliveries of HF.
Hindu Business Line: Fast Breeder Reactors' crucial component made in India
In a significant, indigenous effort by an Indian industry, the Hyderabad-based MTAR Technologies has fabricated a critical component – The Grid Plate – for the Fast Breeder Reactors (FBRs).
MTAR Technologies, a maker of precision engineering equipment for the strategic sectors, has made the Grid Plate, which supports and accurately positions the core sub-assemblies in the reactor at a substantially low cost.
Interestingly, the Vikas Engine, which powered the PSLV (Polar Satellite Launch Vehicle), to put the Chandrayaan-I mission to the moon successfully, has also been developed by the MTAR.
The Centralian Advocat Nuclear Train Plan for Alice: one train, 1km long, every day
TRAINLOADS of radioactive material up to 1km long would pass through Alice Springs every day by 2016, under a plan put before the town council on Monday.
The proposed expansion of BHP Billiton's Olympic Dam mine in South Australia could result in the ore being ferried north by rail.
Greens have slammed the proposal, citing major concerns including possible derailments, radioactive dust escaping from"closed wagons" and long-term social and environmental effects.
At Alice Springs Town Council's Ordinary Council Meeting, BHP Billiton's Olympic Dam's Expansion project public affairs advisor Anita Poddar said the plan would see four times the amount of ore mined from the site.
Bloomberg: Cameco Suspends Uranium Processing at Ontario Plant
Cameco Corp., the world's largest uranium producer, is suspending uranium-processing temporarily at a plant in Canada because of a dispute over supplies of hydrofluoric acid used in the production of nuclear fuel.
Output of uranium hexafluoride at its Port Hope, Ontario, plant will be halted until the second half of next year because of "unreliable and expensive deliveries" of hydrofluoric acid, Saskatoon, Saskatchewan-based Cameco said today in a statement.
The acid is used in uranium oxide's conversion into uranium hexafluoride, or UF6, a critical step in the fuel-making process.
timestranscript.com – Author argues against uranium mining
The author of a book that strikes down uranium exploration in Canada is applauding the New Brunswick government for its recent roadblocks to mining the element in the province.
Jim Harding, a retired environmental and justice studies professor and author of Canada's Deadly Secret: Saskatchewan Uranium and the Global Nuclear System, made a stop in Moncton yesterday on a cross-country tour to chastise any move towards mining the radioactive rock.
Harding argued the thesis of his book, which flatly states uranium creates more problems than solutions, backing his claim on a timeline of Saskatchewan's mining experience.
Bismarck Tribune – Uranium prospecting ready to go
An Australian company should get the green light next week to prospect for uranium on the Little Missouri National Grasslands in Slope and Billings counties.
PacMag Metals hopes to open pits on the grasslands and private land nearby to mine uranium and other valuable metals like molybdenum and germanium.
SA mulls uranium export restrictions to safeguard supply
South Africa would implement interventions with regard to the export of uranium to ensure that the country retained an adequate supply for its own electricity-generation needs, the Department of Minerals and Energy's (DME's) director of nuclear non-proliferation Elsie Monale asserted on Wednesday.
Speaking at the Institute for International Research's Nuclear & Uranium Summit in Johannesburg, Monale stated that South Africa and Southern Africa had an abundance of uranium and that the country should benefit from its minerals.
RIA Novosti- Russian uranium miner ARMZ plans to raise output 12% in 2009
Atomredmetzoloto (ARMZ), Russia's leading uranium producer, plans to increase production in Russia and Kazakhstan by 12% to 4,300 metric tons, the company chief said on Wednesday.
Vadim Zhivov said uranium output could reach 3,841 tons in 2008, a 20% increase on 2006, and that the company could issue bonds next year.
Russia's proven uranium reserves have increased 275% to 545,000 metric tons since 2006, Natural Resources Minister Yury Trutnev said earlier this month.
Kyiv Post. Independence» Ukraine's government approves draft agreement about participation in international enrichment center
Ukraine's Cabinet of Ministers has approved a draft agreement with the Russian Federation and Kazakhstan about the joint participation in the International uranium enrichment center in Angarsk, Irkutsk region, Russia.
Beach officials: Uranium mine poses threat to water supply | Hampton Roads
City officials are gearing up to oppose a uranium mine about 200 miles west in Pittsylvania County, arguing it could threaten the city's water supply.
A company has been formed to explore extracting what is considered the largest uranium deposit on the East Coast, valued between $7 billion and $10 billion. The mine would produce what is known as "yellow cake" to fuel nuclear power plants.
The Pueblo Chieftain Online :: Contamination risk unclear for uranium plan
The potential for uranium contamination in the Tallahassee area is unclear in the area of Black Range Minerals test drilling sites.
Australia-based Black Range Minerals received permission in June from Fremont County commissioners to resume exploration for uranium on Taylor Ranch properties off County Road 2 northwest of Canon City. The company wants to determine if it would be economically viable to mine the ore.
Black Range previously started exploring for uranium on the ranch in 2007, but stopped after being told it needed a county permit for exploration.
Deseret News | Canadian company closes southern Utah mine
Toronto-based Denison Mines Corp. shut down the Tony mine in southern Utah on Tuesday due to slumping uranium prices but is opening another Utah mine that has higher grades of uranium.
Company President Ron Hochstein said the Beaver Shaft mine in San Juan County also has deposits of vanadium, which is used in steel alloys, and yields better uranium ore than the Tony mine in Garfield County.
The decision to close the Tony mine was made because of market conditions, he said.
---
Nuclear Waste News
radwasting west texas « harman on earth
After four years and at least 14 permit application revisions, Waste Control Specialists today was awarded a contested and highly-controversial license to begin burying radioactive waste in a series of trenches in western Andrews County.
The site is at southwest end of the Panhandle near the New Mexico state line, where it backs up to an international consortium's uranium enrichment plant now under construction in neighboring Lea County, N.M.
Owned by Dallas-based billionaire and major GOP contributor Harold Simmons, WCS entered West Texas in the late '90s after more than a dozen years of failed state efforts to open a facility to dispose of radioactive civilian wastes from Texas and its compact partners of Maine and Vermont.
My West Texas: Perry appoints Andrews County Judge to Radioactive Waste Disposal Compact Commission
Gov. Rick Perry has named seven members to the Texas Low Level Radioactive Waste Disposal Compact Commission, including Andrews County Judge Richard Dolgener.
Andrews County is home to Waste Control Specialists, which currently stores low-level radioactive waste. The Texas Commission on Environmental Quality has issued a draft license to dispose of the waste and is considering a final license.
"The Texas Compact Commission was created by the Texas Legislature to oversee the disposal of low-level radioactive waste was authorized under the Texas-Vermont Compact. It is critically important that the residents of Andrews County has a voice on this commission in light of the fact that the Texas Commission on Environmental Quality is considering granting Waste Control Specialists a final license to dispose of this waste at the company's Andrews County facility," Dolgener said in a news release.
Nuclear waste 'could be stored in Sydney', Senate told (Australian Broadcasting Corporation)
The Federal Government's nuclear agency has admitted there is no scientific reason why Australia's radioactive waste could not continue to be stored in Sydney.
The Australian Nuclear Science and Technology Organisation (ANSTO) has told the Senate's environment committee that the only reasons a remote site for a national radioactive waste dump is being sought in the Northern Territory are political.
The committee is reviewing Commonwealth legislation which overrides the Northern Territory's power to stop a dump being built in the Territory.
During the 2007 federal election campaign Labor promised to scrap the legislation, but has not moved to do it.
Nuclear waste piles up in state – Pittsburgh Tribune-Review
The Beaver Valley Power Station in Shippingport could run out of space for its low-level radioactive waste in two to five years.
A local university and hospital have changed their practices so they don't have to keep radioactive isotopes on their campuses.
The problem is that Pennsylvania, like 35 other states, no longer has a place to get rid of its low-level radioactive waste. That means anyone generating the material has to store it, at least temporarily, until a permanent site becomes available.
And that could take years.
"What are we going to do with it, send it to the sun?" said Gregory Rogers, director of the Intelligence and National Security Program at Point Park University. "We should be looking at it not as a panic right now but as what should we be doing in 2015?"
Impact of nuclear waste disposal topic of public hearing Dec. 4 – The Daily Journal
A nuclear waste reprocessing facility proposed for Grundy County will be among the options discussed at a Dec. 4 public hearing on the environmental impact of nuclear waste disposal.
The facility proposed at General Electric's Morris Operation, a storage site for more than 700 metric tons of highly radioactive nuclear waste, drew regional opposition during earlier hearings. The reprocessing technology GE wants to use at the site would burn off its most radioactive components and use them to generate electricity in a specialized reactor.
Consultant: Entergy needs to clarify VY spent fuel plan – Brattleboro Reformer
Before the Vermont Public Service Board issues a certificate of public good to the Vermont Yankee nuclear power plant, it should demand that Entergy, which owns and operates the plant in Vernon, provide more information on its plans to handle spent fuel and low-level radioactive waste produced during operation, reported a consultant to the state.
"Spent nuclear fuel is perhaps the most dangerous radioactive waste of all in terms of its threat to human health and the environment," wrote Michael A. Mullet, who reviewed Entergy's plan to manage nuclear waste.
West Valley cleanup could take 30 years : The Buffalo News
Phased shutdown is one of four alternatives unveiled in Department of Energy report
WASHINGTON — State and federal agencies are recommending a phased shutdown of the West Valley Nuclear Demonstration Project, a process that will take 30 more years.
Their report leaves many crucial issues unsettled, including which level of government is ultimately responsible for cleaning up the site and where radioactive waste would be shipped.
Foes slam nuclear waste plan | The Tennessean
A Bush administration project aimed at reprocessing nuclear waste in a global sharing arrangement is bringing opposition that's not always from anti-nuclear advocates as public hearings come to Oak Ridge and Paducah next week.
Both of those locations are potential receiving sites for what could be domestic and foreign waste. In the case of Oak Ridge, at least part of the highly radioactive materials could travel through Nashville.
Advertisement
The Tennessee Valley Authority, the nation's largest public power producer, has been working with the U.S. Department of Energy on the feasibility of the long-controversial practice of re-tooling nuclear waste.
Loux says he wasn't unethical in changing salaries | Nevada Appeal
Attorneys for Bob Loux, the embattled director of the Nuclear Projects Office, say he never intentionally or unethically used his position in raising his and other salaries in his office.
"While he takes full responsibility for mistakes that may have been made and for errors in judgment, the allegations of improper or unethical conduct are faulty at their original premise," said the response to the Ethics Commission complaint by attorneys Judy Sheldrew and Tom Perkins.
City nixes nuclear waste ban | Asheville Citizen-Times
A proposed ban on transporting high-level nuclear waste through Asheville likely wouldn't work and could complicate the safe storage of the deadly radioactive material, a majority of City Council members said Tuesday.
The council members rejected the idea of a local ordinance making the transport of waste from nuclear power plants on interstates or rail through the city a misdemeanor. A local group, Common Sense at the Nuclear Crossroads, had proposed the ban to protect the city from accidents or acts of sabotage on vehicles transporting the waste. About 60 people came to Tuesday's council meeting in support of the ban.
KOB.com – Los Alamos ships 'high-activity' waste to WIPP
Los Alamos National Laboratory has shipped the last of one group of high-activity radioactive waste drums to the federal government's waste dump near Carlsbad.
They say it made good on a commitment to remove the material from lab property.
The nuclear weapons lab shipped 282 high-activity drums to the Waste Isolation Pilot Plant after repackaging much of the material identified as high activity.
Deseret News | EnergySolutions to gain 8 used steam generators
EnergySolutions will add to its growing collection of used steam generators from nuclear-power generators with eight more coming next year to the waste-disposal company's Clive facility in Tooele County.
The next shipment of generators, considered low-level radioactive waste, will arrive by rail from a Duke Energy facility in North Carolina. EnergySolutions told its shareholders that the disposal contract is worth $23.8 million.
---
Nuclear Policy News

Do We Follow The Pied Piper Of Nuclear Power (from The Herald )
Unlike G I Crawford (Letters, November 27), even the UK government's Department of Environment Food and Rural Affairs (Defra) believes that " if nuclear waste storage is to address the need to protect humans and the environment for hundreds of thousands of years, while long-lived radionuclides decay to safe levels, then stores will have to be actively managed over these long timescales". Further, it argues that "storage places considerable burdens on future generations, in terms of store management, provision of funding levels, capacity to monitor and inspect the waste, repair and refurbish buildings, equipment and waste packages and maintain security" (Defra, June 2008).
Nuclear less risky than renewables, UK government told
The UK's renewable energy targets could prove both costly and risky, and nuclear energy is the most reliable viable low-carbon alternative, according to the House of Lords Economic Affairs Committee.
The committee's report – entitled The Economics of Renewable Energy – acknowledges government commitments to increase renewable energy use, but is sceptical as to whether the target of 15% renewables for the UK by 2020, proposed by the European Union (EU), can be met. It also warns that an over-reliance on intermittment power generation options, such as wind energy, could prove both costly and risky in terms of security of supply.
FT.com European View – Stop-start revival of the nuclear industry
Barely a few days before the collapse of Lehman Brothers, EDF finally clinched its multi-billion pound acquisition of British Energy. At about the same time, the French state-controlled electricity group also tried – and failed – to counter veteran investor Warren Buffett's bid for control of a US electricity utility, Constellation Energy.
The moves seemed logical for a French champion of nuclear energy. With oil prices hitting record highs of nearly $150 a barrel and climate change pushing governments to promote investments in clean and renewable energy, the nuclear lobby felt confident the industry was about to enjoy a renaissance. The US and the UK, countries that have committed themselves to expand significantly their nuclear power generating capacities, seemed the new promised lands of the nuclear revival.
MLAs table anti-nuclear petitions in legislature
With anticipation growing over an Alberta government report on nuclear power, a coalition of anti-nuclear groups has submitted a 2,500-person province-wide petition against development of the energy source.
"Why won't you shift government investment to renewable energy options instead of an option that creates radioactive waste that will threaten Albertans for tens of thousands of years?" NDP environment critic Rachel Notley said in the legislature Monday.
The groups held press conferences in both Edmonton and Calgary on Monday before having Alberta Liberal and NDP MLAs table the petitions in the legislature.
Nuclear industry faces financial winter – The National Newspaper
The global credit crunch is threatening to clip the wings of the worldwide nuclear renaissance before it has even taken flight, raising serious questions about the UAE's nuclear aspirations.
Even before the US subprime mortgage crisis rocked the world's financial institutions, banks perceived financing nuclear plants as a major risk due to soaring costs, Stephen Thomas, a professor of energy policy at Britain's University of Greenwich Business School, told an Abu Dhabi nuclear conference yesterday.
The Buy Now Pay Later Folly Of Nuclear Power (The Herald )
Allan Wilson suggests, incorrectly, that the replacement of existing nuclear power plants with new can reduce carbon emissions.
This is not the case – the only way to reduce our carbon emissions is to replace existing carbon- emitting power plants with those that do not.
Nuclear power is not the correct choice. The waste from such plants requires secure, supervised, storage for around 20,000 years.
Metro – No nuke plants: Petition
Alberta's New Democrats tabled a petition in the legislature yesterday that contains signatures from close to 4,000 people who don't want nuclear power plants in Alberta's Peace Country, or anywhere else in the province.
Rachael Notley, NDP MLA for Edmonton-Strathcona, said the petitions will hopefully entice the provincial government in revealing a report on nuclear power in Alberta as promised by Energy Minister Mel Knight seven months ago.
Grande Prairie Daily Herald Tribune – Anti-nuclear groups take their message to legislature
Residents fighting a proposed nuclear power plant in northern Alberta took their concerns to the legislature Monday, demanding the province keep its promise to hold public hearings.
''Let's have consultations, let's have public consultations throughout Alberta where Albertans can come and present their views and their concerns," said Brenda Brochu of the Peace River Environmental Society.
Adele Boucher Rymhs of the Coalition for a Nuclear Free Alberta said there are environmental and health concerns that need to be addressed.
---
Nuclear Weapons News

RT: News : 'US concept of uncontested nuclear strike not feasible'
Russia says the US will not be able to launch a pre-emptive nuclear strike without being hit back. It follows Washington's plans to set up a missile defence shield in space.
"The US concept of an uncontested first nuclear strike implies the complete neutralisation of any response from Russian strategic nuclear forces, that is, the destruction of all strike missiles," said Nikolay Solovtsov, Commander of the Russian Strategic Rocket Force.
ANALYSIS-Obama charts path far from Bush unilateralism | Reuters
U.S. President-elect Barack Obama on Monday emphasized diplomacy, internationalism and alliances as he laid out a national security outlook far from President George W. Bush's more unilateral approach, analysts said.
"Our destiny is shared with the world's," Obama said before naming his former rival Sen. Hillary Clinton as his choice for secretary of state
"To succeed, we must pursue a new strategy that skillfully uses, balances, and integrates all elements of American power — our military and diplomacy, our intelligence and law enforcement, our economy and the power of our moral example."
Bismarck Tribune – "Top to bottom" review of nuclear stewardship under way
Defense Secretary Robert Gates, hours after being named President-elect Barack Obama's choice to stay on the job, told Air Force membes at the Minot Air Force Base that last year's lapses in nuclear weapons procedures were unacceptable and the department is doing a "top to bottom'" review of its nuclear stewardship.
Hundreds of airmen packed into a B-52 hangar at the base today to listen to Gates, who thanked them and told them their mission is vital.
Abolishing nuclear arms would enhance global security – Salt Lake Tribune
After a tragedy we often ask: Why did this happen? How did this happen? Could we have prevented it? The tragedies of Sept. 11, 2001, still raise these questions.
In looking ahead as much as looking back, imagine how much worse those losses would have been if the terrorists had used a nuclear weapon.
For decades, nuclear weapons were thought to make us safer by deterring the first strike by another nation. Today we need to re-evaluate the roles and dangers of nuclear weapons in the world. Let's ask ourselves: Does it help the United States to have nuclear weapons? Would the whole world be safer if no one and no nation had even one of these weapons? Is the mere existence of nuclear weapons a threat?
Smoking Satellite Pics – by Gordon Prather
According to a report by The Associated Press, Mohamed ElBaradei, Director-General of the International Atomic Energy Agency, finds it "baffling" that there are apparently no commercial satellite pictures available of a site in Syria taken in the months just after the Israelis allegedly destroyed whatever was allegedly there prior to September 6th, 2007.
Except, of course, for the before/after photos, allegedly taken via commercial satellite, somehow obtained and published [.pdf] last year by David Albright at the Institute for Science and International Security.
RIA Novosti – Russian strategic bombers fly over Alaska on routine patrol
A pair of Russian Tu-95 Bear strategic bombers carried out a routine patrol flight on Thursday over the Arctic Ocean off Alaska, an Air Force spokesman said.
Lt. Col. Vladimir Drik told RIA Novosti that the bombers had been "accompanied for one hour by two [U.S.] F-15 fighters over the Arctic Ocean near the shores of Alaska."
Pacific Magazine: Paris Hints It May Compensate Its Pacific 'Nuclear Veterans'
French Defense Minister Hervé Morin in Paris today for the first time hinted at a possible bill, to be tabled in January, which would officially recognize and compensate veterans and workers who have suffered illnesses as a result of their exposure to the nuclear experimentation facilities in French Polynesia between the 1966 and 1996.
In an interview with French daily newspaper Le Parisien, Morin said he was currently drafting a bill, to be tabled in January before the French Parliament and that would make provisions for compensation for some 100,000 civilian and military personnel working for the French Army and who would have been irradiated by the effects of nuclear testing, as well as the nearby population.
Study Into USS Houston Leak Delayed Until 2009
Scheduling conflicts have pushed back the start of a study of the leak of radioactive water into Apra Harbor. Environmental Protection Agency Administrator Lorilee Crisostomo says they are hoping federal counterparts will be able to assist both in the sampling of the water in the harbor and the development of a nuclear monitoring program.
Although she expects to have a better picture in December, Crisostomo has more questions over the public law that gave them money for the study, especially since it was appropriated last fiscal year.
---
Department of Energy News
DOE: Schedule of Upcoming meetings
Weapons Plant Report Disputed
Neither the former workers at a nuclear weapons plant in Largo nor Sen. Bill Nelson are buying into a recently released Inspector General report.
The report by the Inspector General for the federal Labor Department says claims for benefits under a program for sick plant workers are being processed according to law. Congress passed a program in 2000 to compensate sick workers at the General Electric plant and pay their medical bills.
knoxnews.com |The Alpha-5 cleanup won't be cheap: $873M
According to John Krueger, the B&W manager who's heading Y-12's work on the Integrated Facilities Disposition Program, the costs for Alpha-5 will be about $873 million. That's about 11.8 percent of the total projected cost of IFDP at Y-12, he said.
The Alpha-5 estimate includes utility reconfiguration and excess equipment disposition, he said. There's more on Alpha-5 on Knoxnews.com. Here's the link.
Also more info below:
Oak Ridge cleanup plan gets early OK | The Tennessean
The Department of Energy has given early approval to a potentially multibillion-dollar cleanup program that could change the face of its nuclear weapons plant and national science laboratory at Oak Ridge.
The plan calls for demolition of more than 400 buildings at the Oak Ridge National Laboratory and Y-12 nuclear weapons plant over thenext 20-plus years. More than 5 million square feet of structures would be torn down, some dating to Oak Ridge's secret-city founding in World War II.
The program also would fix polluted groundwater on the sites — which make up a 33,000-acre reservation, about 20 miles west of Knoxville — and reduce environmental damage there after 60 years of nuclear operations.
But it won't be cheap. DOE-Oak Ridge spokesman John Shewairy said last week that estimates range from $9.4 billion to $14.5 billion.
DOE – Draft Environmental Impact Statement Available for Public Review
The U.S. Department of Energy (DOE) today announced the issuance of the Draft Environmental Impact Statement (EIS) for the West Valley Demonstration Project in western New York, naming Phased Decisionmaking as the Preferred Alternative. Issuance of this Draft EIS is a significant step forward in cleaning up the site.
The document, entitled "Revised Draft Environmental Impact Statement for Decommissioning and/or Long-Term Stewardship at the West Valley Demonstration Project and Western New York Nuclear Service Center (DOE/EIS-0226-D (Revised)), is a revision of the 1996 Cleanup and Closure Draft EIS.
Department of Energy – Agencies Publish Final Environmental Impact Statement on Energy Corridor Designation in the West
Four Federal agencies today released a Final Programmatic Environmental Impact Statement (Final PEIS) proposing to designate more than 6,000 miles of energy transport corridors on Federal lands in 11 Western States.
The Department of the Interior's Bureau of Land Management and the U.S. Departments of Energy, Agriculture, and Defense (the Agencies) prepared the Final PEIS as part of their work to implement Section 368 of the Energy Policy Act of 2005. The proposed energy corridors would facilitate future siting of oil, gas, and hydrogen pipelines, as well as electricity transmission and distribution facilities on Federal lands in the West to meet the region's increasing energy demands while mitigating potential harmful effects to the environment.
---
Other Energy News
The Solar Thermal Option
I apologize for being out of pocket lately, and that trend is going to continue at least through this week. I have a staff meeting all week, and then I fly back to Europe next Monday. So, my posting will be sporadic until then.
However, I want to call your attention to a new website that discussed solar thermal in depth. The site just went live, and the topic is covered in detail. The site is:
http://www.solar-thermal.com/
Green Car Congress: Report: China to Put 60,000 New Energy Vehicles Into Trials in 11 Cities
China will put 60,000 new-energy vehicles—including fuel-cell vehicles, hybrid-electric vehicles, and battery-electric vehicles—into trials in 11 cities over the next few years to support the development of a fuel-efficient, alternative-energy auto industry, according to a report in sina.com.
Peak Energy: Smart metering is essential to hit cardon emission targets
Smart Meters are hitting the news with ever increasing frequency (which means I really should pull my finger out and finish off a detailed post on them one day) – The (UK) Telegraph reports that "Smart metering alone will not make Britain meet its 2050 carbon emission targets. But the necessary cuts will not be made without them." – Smart metering is essential to hit 2050 cardon emission targets.
Peak Energy: Ocean currents can power the world
The (UK) Telegraph has an article on the Vivace tidal / current power device I mentioned recently – Ocean currents can power the world, say scientists
The technology can generate electricity in water flowing at a rate of less than one knot – about one mile an hour – meaning it could operate on most waterways and sea beds around the globe.
Existing technologies which use water power, relying on the action of waves, tides or faster currents created by dams, are far more limited in where they can be used, and also cause greater obstructions when they are built in rivers or the sea. Turbines and water mills need an average current of five or six knots to operate efficiently, while most of the earth's currents are slower than three knots.
Peak Energy: Matt Simmons' Plan for the world's biggest wind farm
The IHT has a report on a plan by Matt Simmons and George Hart to build the world's largest wind farm in the gulf of Maine – Plans for the world's biggest wind farm.
It is not the usual green suspect. But it hopes to build a 5-gigawatt, deep-water wind farm – the largest in the world, equal to the output from five nuclear plants.
"It" is the Ocean Energy Institute, a tiny research organization founded by Matthew Simmons. An energy investment banker who specializes in oil and gas, Simmons was an energy adviser to President George W. Bush. His main partner, George Hart, is a physicist who consults for the Pentagon on the Strategic Defense Initiative, where he uses supercomputers for the mathematical modeling of complex systems. He also co-invented a laser used for eye surgery and semiconductor manufacturing.
UK will need gas to meet energy gap, nuclear insufficient: EDF
The UK will be forced to rely on imported natural gas to meet its emerging shortfall in power generation, with a lack of capacity in the nuclear construction industry meaning there is not enough time to roll out a new generation of nuclear stations, EDF said Friday. The UK is set to lose around 22.5 GW of power generation by 2020 due to closures of ageing nuclear stations and coal-fired plant that do not conform to European emissions regulations.
Climate Control: Germany Reaches Kyoto Emissions Commitments – SPIEGEL ONLINE
A new study shows that Germany has already reduced greenhouse gas emissions to the level pledged in the Kyoto Protocol. But a greater reliance on coal-fired power plants may soon reverse the trend.
When it comes to global warming and concurrent efforts to reduce the emissions of greenhouse gases, Germany has always tried to present itself as a leader. New data set to be released on Friday shows that the country has earned its bragging rights.
Environmental rules erased at the midnight hour – Salt Lake Tribune
George W. Bush may be the undisputed champion when it comes to presidential vacations, but his staff is working overtime. As the clock ticks down to Inauguration Day, the Bush administration is working feverishly to dismantle at least 10 major safeguards of the nation's air, water, endangered species and national parks.
Most of the damage took place before Nov. 15, 60 days before Inauguration Day. That's because most new federal rules take effect 60 days after being published in the Federal Register. Once in effect, they are more difficult and time-consuming to undo.
In recent weeks, the Bush administration has:
Geothermal industry plan launched –
The development of geothermal energy in Australia is a step closer with the launch of an industry framework today.
Geothermal energy is produced by harnessing the heat of so called 'hot rocks' buried kilometres underground.
The framework has brought together industry, researchers and governments to work out how to make geothermal a genuine baseload power alternative.
Jesus plus nothing: Undercover among America's secret theocrats, By Jeffrey Sharlet (Harper's Magazine)
This is how they pray: a dozen clear-eyed, smooth-skinned "brothers" gathered together in a huddle, arms crossing arms over shoulders like the weave of a cable, leaning in on one another and swaying like the long grass up the hill from the house they share. The house is a handsome, gray, two-story colonial that smells of new carpet and Pine-Sol and aftershave; the men who live there call it Ivanwald.
California Energy Blog: Falling Demand Spooks Utilities
The Wall Street Journal's Rebecca Smith is becoming required reading. Today she has a great piece on the effect declining electric consumption is having on utilities.
A trend is developing in pockets of the country where household and business consumption of electricity is falling. Experts concede that this shift is not necessarily a knee-jerk reaction to the worsening economy, but is perhaps a new reality that presents a serious problem for utilities.
Renewable Energy Highlights and Commentary
As I read through the 2008 International Energy Agency (IEA) World Energy Outlook, I had the distinct impression that I was reading contributions from people with completely opposite points of view. The pessimist warned that we are facing a supply crunch and much higher prices. The optimist in the report said that oil production won't peak before 2030.
This trend held in the section on renewable energy. The optimist noted that renewable energy is expected to ramp "expand rapidly." The pessimist noted that biofuels are predicted to only supply 5% of our road transport fuel in 2030. And so the report goes, part rampant optimism and part rampant pessimism.
Utilities are too top-down, command and control
Utilities are top-down.
Whenever I talk to utilities about Smart Grids and Smart Meters they always trot out the same speech. They want to use Demand Response for peak shaving and they want to implement it by having a mechanism whereby they can come in to their customer's houses at times of maximum demand and turn down the settings on the aircon, immersion heater, etc.
Unfortunately this kind of traditional top-down, command and control attitude is more likely to turn people off Demand Response programs than to sell it to them.
Peak Energy: A North Sea Supergrid
Earth2Tech reports that England may be left out of Scottish plans to join a European supergrid crossing the north sea – Scotland Snubbing England in Supergrid Plans?.
The Scottish government believes the North Sea could become host to an underwater renewable energy grid, supplying power from wind, wave and tidal power across Europe, but England could be left out in the cold. A new study from Scotland looks at the possibility of a supergrid between Scotland, Norway, Sweden, Denmark, Germany and the Netherlands, but doesn't mention Scotland's big neighbor to the south.
Yes, Scotland is still part of the UK, and most of England's east coast is also on the North Sea, but the word "England" doesn't even show up once in the 21-page study and "UK" is only used in a couple of footnotes. It might just be an oversight, but the possible snub comes during the same week in which the UK government made a filing with the Commission on Scottish Devolution questioning the Scottish government's powers covering energy.
Peak Energy: Smart meters: are they the answer to big bills?
The Independent has a look at smart meters in the UK and how they can help people cut down on their energy bills – Smart meters: are they the answer to big bills?.
With energy bills at a record high, millions of Britons may be worrying about how they are going to pay to heat and power their homes this winter. Cutting back on energy use is one way to limit the financial damage of wintertime, but so few of us know where to start. This is where the new generation of "smart meters" can come in.
The 10 big energy myths | Environment | The Guardian
There has never been a more important time to invest in green technologies, yet many of us believe these efforts are doomed to failure. What nonsense, writes Chris Goodall
---
Nuclear Editorial and Opinions
Hiroshima: Never again a nuclear holocaust |Â  Freeman Opinion
I got back last Saturday evening after my short, but hectic trip to Japan, which is now starting its winter season. It's so cold in certain places that going outdoors is no longer funny. It's always good to be back. As always, whenever I return from a foreign trip I must say my piece, that the reason why I hate going on trips abroad is due to the reality that I must return home. While there's nothing that can beat "Home Sweet Home" the nagging question always ringing on my head is, "Why can't we make things the way they do in countries like Japan?"
I was in the City of Hiroshima the whole day of Friday, taking the "Nozomi" Shinkansen from Tokyo to Hiroshima (that's the distance from Manila to Cagayan de Oro) in just 4 hours. All we wanted to do is visit the ruins of the Hiroshima Peace Memorial (Genbacku Dome) and museum. We also had 4 hours to do this, so we could rush back to Tokyo by 10:00pm on the same day.
Yes, it's nuclear power to the people | Michael Gove – Times Online
When I was younger no Citroën Deux Cheveux or Volvo Estate parked on the streets I grew up in was complete without its smiling sunny sticker proclaiming "Nuclear Power? Nein Danke!" As emblems of radical chic went it may not have ranked with a scar inflicted during the Battle of Cable Street or a shrapnel wound from the Spanish Civil War but for Aberdeen University
Letter: Don't build new nuclear plants |  The Republican Eagle  | Red Wing, Minnesota
During the presidential campaign John McCain stated that a partial solution to the energy crises would be to build 45 new nuclear plants. The suggestion did not generate a dialogue among either party and for good reason. There has not been a new nuclear plant built in the United States for 28 years.
As a result, we have no nuclear "equipment" to technology supply source. Even if it was agreed to build one, it would take a half dozen years, to "tool up" to buy the necessary "hardware."
Feds, state must try harder to agree on Hanford cleanup | Seattle Times
Washington Gov. Christine Gregoire and Attorney General Rob McKenna have sued the U.S. Department of Energy over delayed work at the Hanford nuclear reservation. Meanwhile, U.S. Sen. Patty Murray and U.S. Rep. Doc Hastings are concerned the lawsuit will hurt sensitive cleanup budget negotiations. State and federal officials must work harder to come to an agreement.
Keizertimes: Energy future should not include nuclear
Now that the impacts of global warming are being seen in the droughts, floods, and severe storms Americans are experiencing across the country, our leaders in Washington have finally begun to acknowledge the seriousness of the climate change problem. Unfortunately, some members of Congress continue to distract our country from establishing safe and long-term solutions by instead exploiting the crisis to promote nuclear power.
Times-News: Nuclear power is not the answer
A few comments regarding Mickey Garcia's letter published Nov. 18:
One more person pushing France as an example of how nuclear power can save the world.
No mention of France having to temporarily shut down 25 percent of its nuclear power plants due to impending overheating (possible meltdown) during the very hot European summer of 2003.
No mention of France having similar problems during the summer of 2005.
No mention of the likelihood of an increasing number of such shutdowns brought about by higher ambient temperatures as a result of global warming.
No mention of three radioactive leaks in France this last summer that contaminated local rivers, one in a famous wine region.
The Top Nuclear Stories is published twice weekly. It is a produced
using a combination of social bookmarking and programming.
You can view or join the public group and add your own stories
by going here -> http://groups.diigo.com/groups/nukenews