Season's Greetings folks!Not a lot of major stories over the last cycle. Thank goodness.  GNEP hearings are still in the news along with the comment extension. I'm going to continue harping on the growing concern over bear market mergers. EDF, Areva, Bechtel and Entergy are all looking for weak companies to buy.  The 1935 PUHCA needs to be put back on the books, or we will be watching an energy bubble that includes merger mania.
Everybody is doing more than holding their breath to see if Obama is going to keep a few promise on energy.  I posted a link and major energy platform plans in this issue.
---
Top Nuclear Stories Index
---
Nuclear Reactor News
AFP: France's EDF claims 89% of British Energy
French electricity giant EDF said on Monday it now holds nearly 89 percent of nuclear operator British Energy and it will extend its offer to secure the remaining shares until January 5.
EDF said that by the scheduled close of its 15.6 billion euro (13.4 billion pound) offer on December 5, it held 88.67 percent of British Energy's shares, including its original stake of 26.48 percent.
Smith calls on Oyster Creek to release analysis of barrier | Asbury Park Press
It's essential for the full 3-D analysis of a corroded radiation barrier at the Oyster Creek nuclear power plant to be made public before officials decide whether to approve a 20-year license renewal, according to a local congressman.
Moreover, all studies on Oyster Creek safety issues should be promptly released to the public "to ensure independent review and help improve public confidence" in U.S. Nuclear Regulatory Commission work and "the entire NRC relicensing process," according to a letter to the NRC from Rep. Christopher H. Smith, R-N.J.
Bloomberg.com: South Africa Scraps Plan to Build Nuclear Power Plant
South Africa, suffering a power crisis that's limiting supplies to gold and platinum mines, canceled a plan to build a nuclear plant for about 120 billion rand ($12 billion) as the credit freeze cuts financing.
State-owned Eskom Holdings Ltd's decision won't undermine "national security of supply" as economic growth will slow and other plants are being built, the government communications office said in an e-mailed statement today.
Mass AG: NRC should halt VY, Pilgrim license process – Brattleboro Reformer
In a Dec. 2 document filed with the commissioners of the Nuclear Regulatory Commission, the Massachusetts Attorney General has accused the NRC of violating the National Environmental Policy Act because it is trying to exempt the Pilgrim nuclear power station in Plymouth, Mass., from compliance with spent fuel pool requirements that might eventually be mandated by the U.S. Court of Appeals for the First Circuit.
On Oct. 30, the ASLB issued an initial decision to approve the relicensing application for Pilgrim. On Nov. 24 it also issued a "partial initial decision" approving an application for Vermont Yankee nuclear power plant in Vernon.
EDF new nuclear station costs to be a fifth higher | Reuters
* Confirms Flamanville EPR cost to be 20 pct higher in 2008
* On track to have the reactor operational by 2012
PARIS, Dec 4 (Reuters) – French power group EDF said the building costs for its EPR new generation nuclear reactor in Flamanville would be 20 percent higher than previously estimated but it remained on track for a 2012 start.
The European Pressurised Reactor (EPR) which is being built in the town in the northwest France will cost 4 billion euros ($5.07 billion) at 2008 euros instead of 3.3 billion euros.
France's Areva lines up UK nuclear plant partners | Reuters
* Rolls Royce, Balfour Beatty to work with France's Areva
* Companies sign deals to build new UK nuclear plants
LONDON, Dec 4 (Reuters) – Engine maker Rolls Royce and construction group Balfour Beatty said on Thursday they had would work with French nuclear reactor builder Areva to build a new generation of British power stations.
The agreement cements growing Anglo-French cooperation to replace Britain's ageing nuclear power plants after France's EDF (EDF.PA: Quote, Profile, Research, Stock Buzz), the world's biggest nuclear energy producer, agreed in September to buy British Energy, and with it Britain's nuclear power industry, in a 12.5 billion pound ($18.4 billion) deal. "Rolls-Royce and Areva have agreed a memorandum of understanding and will work together on supply chain development, manufacturing and engineering services," Rolls Royce said in a statement.
Nuclear industry claims it is now 'sexy' but admits to rising costs | The Guardian
Widespread doubts about the ability of nuclear power companies to bring a new generation of reactors on stream at the right time and on budget were raised yesterday within an industry that the UK government is relying on to meet its climate change and energy security goals.
EDF, the French power company that has positioned itself as a leading player in the market, admitted that its new European Pressurised Reactor programme at Flamanville in France was already 20% over budget, while delays continue to plague a Finnish facility, the only other new plant under construction in Europe.
Panel: Yankee issues were ignored: Rutland Herald Online
The Department of Health failed to take any action against Vermont Yankee for three years when the department's own measurements showed the nuclear reactor in violation of state standards, a legislative committee charged Wednesday.
"Documents produced by the department for our hearings indicate that this has resulted in the department's failure to take any enforcement action regarding violations of radiation limits by Vermont Yankee in 2004, 2006 and 2007," according to a letter drafted by the Legislative Committee on Administrative Rules, which will be sent to Health Commissioner Dr. Wendy Davis.
Construction of floating NPP deadlocked
Russia has officially started the construction of its first floating nuclear power plant. However, the project designers have failed to complete all technical details. The project is deadlocked, newspaper Rossiiskaya Gazeta concludes.
Meanwhile, also Chinese authorities now consider to start construction of floating nuclear power plants, the newspaper writes.
The Russian plans for serial production of floating nuclear power plants have been presented widely both in Russia and internationally. Last year, the project was officially started in the Sevmash yard in Severodvinsk, Arkhangelsk Oblast. This year, Russia's state nuclear power company Rosatom transferred the assignment to the Baltiiskii Yard in Sankt Petersburg.
Voodoo Economics (PDF)
The economics of new nuclear power stations for the UK do not add up. It is not possible to achieve what the Government says it will do – build a new generation of nuclear stations in England without public subsidy.
---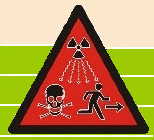 Nuclear Health and Safety News
Swiss electricity companies, which support nuclear energy, fund study on childhood cancer. – swissinfo
A study to investigate whether living close to a nuclear power plant increases the risk of childhood cancer is being co-financed by electricity companies.
The decision to allow the firms, Axpo and BKW Energy, to fund around a quarter of the SFr820,000 ($672,000) study raises questions about whether they will try to influence the results, due to be published in 2011.
Axpo and BKW Energy support nuclear energy along with a mix of other non-renewable and renewable sources. Last Thursday, they submitted plans to replace the country's oldest nuclear plants with two new facilities.
Evening Star – No prosecution over contamination leak
ENVIRONMENT Agency bosses have decided not to prosecute the operator of Sizewell A over an incident which saw thousands of gallons of water contaminated when radioactivity escaped into the North Sea.
The incident, in January 2007, involved the fracture of a plastic pipe in a cooling pond building where highly radioactive spent fuel rods are stored under water prior to their despatch to the Sellafield reprocessing works in Cumbria.
Radiation can damage critical parts of cells | Press & Sun-Bulletin
Question: Why is radiation dangerous for cells?
Answer: Radiation is composed of high-energy waves or particles that can damage cells. The waves are things like X-rays and gamma rays which are like visible light, but have a much smaller wavelength and, thus, higher energy.
The particles can be electrons, which are part of atoms in substances. Radiation can be emitted from radioactive substances that can occur naturally in our environment, come from the sun or come from outer space, in which case they are called cosmic rays.
Government organizes recall of radioactive cell phone straps (The Daily Yomiuri)
The Education, Science and Technology Ministry has started recalling about 5,500 cell phone straps that contain the radioactive substance tritium through the Japan Radioisotope Association, officials said.
The Metropolitan Police Department arrested a couple in Hiroshima in July for allegedly selling the cell phone straps without obtaining permission from the ministry. The fluorescent cell phone straps reportedly have glass containers holding tritium.
Although the tritium in the product is harmless to humans even if the glass container is broken, the amount of tritium per unit is about 26 times the allowable level under the radiation sickness prevention law.
The Hawk Eye: Man fights for compensation after working on IAAP Line 1
Had it. Fought it. Survived it.
The words are stamped on the back of one of Paul Bell's T-shirts.
"It" means his battle with kidney cancer 30 years ago, but the motto on a T-shirt he wore at a 2008 cancer walk could just as easily symbolize the 87-year-old Burlington man's struggle to get compensated for working on Line 1 at the Iowa Army Ammunition Plant.
Resuscitating the Atomic Airplane: Flying on a Wing and an Isotope: Scientific American
More than 50 years ago, aerospace engineers spent over $1 billion—in 1950s money—designing atomic-powered airplanes in the hope that such superfast jets could remain aloft for 15,000 miles (21,150 kilometers) at a time. They expected one pound (half a kilogram) of nuclear material would eliminate the need for refueling stops. An intriguing concept, but nuclear aircraft were grounded before the end of the Cold War due to, among other things, concerns about passenger and crew exposure to radiation. As airlines grapple with the high cost of petroleum and the growing demand for a cleaner form of fuel, might it be time to take another look at nuclear?
Cancer institutes under the lens: radioactive waste : Citizen Matters
When we talk of garbage not being disposed off well, we do not think about garbage other than the regular kitchen waste and plastic. One major type of waste that we hardly talk about is radioactive waste, produced at cancer hospitals. While our kitchen waste may not be so harmful, radioactive waste can be hazardous. On a casual inquiry, I found out that the cancer hospitals in Bengaluru were apparently disposing residual radioactive waste into the public sewerage and garbage.
This sounds alarming, but this is what they are supposed when the radioactive material (used for treatment) is 'fully used'. On matters of radioactive waste disposal, cancer hospitals in India are governed by guidelines issued by the Atomic Energy Regulatory Board (AERB). According to radiotherapy physicists (doctors), once the radioactive material is fully used (or spent) and decayed, it does not remain harmful.
---
NRC News
NRC: Memoranda of Understanding LIbrary
The following collection contains documents describing agreements between the NRC and other organizations.
This is the NRC's link to all MOU's between the present and 1984
---
Nuclear Fuel Cycle News
Navajo Nation Health Director sets it straight | Indian Country Today
The Navajo Nation's top health official told the federal Centers for Disease Control and Prevention that Navajos continue to live with the Cold War legacy of uranium mining, and that a long-term, comprehensive assessment and research program with adequate resources is needed to address it.
Anslem Roanhorse Jr., executive director of the Navajo Nation Division of Health, said 520 radioactive uranium mines on the Navajo Nation were abandoned without being cleaned up. The uranium taken from Navajo land from 1944 to 1986 was used to meet the federal government's demand for nuclear weapons material, he said.
Testifying Thursday before the bi-annual CDC and Agency for Toxic Substances Disease Registry Tribal Consultation session on the Environmental Public Health in Indian country, Roanhorse said four million tons of uranium ore, known as "yellow cake," were mined from Navajo land for more than 40 years.
"There are about 500 abandoned uranimum mine sites throughout the Navajo Nation and only one has been fully assessed,
Aiken Standard: Nuclear expansion opinions presented
At a public hearing Thursday, the Department of Energy heard various opinions regarding how its proposed expansion of nuclear energy would benefit or harm the Southeast United States. However, they heard more just making a sales pitch for the CSRA as a site for new reprocessing reactors.
The Global Nuclear Energy Partnership (GNEP) and its Programatic Environmental Impact Statement (PEIS) were debated and examined by the more than 30 invested individuals who spoke out on the pros and cons of increasing the country's nuclear energy infrastructure.
The PEIS specifically does not name a list of potential sites.
Colorado uranium mine woes run deep – The Denver Post
Colorado uranium mining operations are being shut, postponed or scrapped as stock and commodity prices plummet and financing dries up.
In the past six weeks, two mines — Whirlwind and JBird — have temporarily shut.
A project in San Miguel County has been scrapped, and the development of the Van-4 mine in Montrose County has been postponed.
"There have been lower prices, but there hasn't been this precipitous a drop in the last 25 years," said Stuart Sanderson, president of the Colorado Mining Association.
The ingredients for the market free-fall are a 40 percent drop in uranium prices this year, a sharp decline in mining stock prices and a lack of financing for projects.
Deseret News | Bush tries to muzzle Congress
The Bush administration is trying to make it tougher for Congress to block mining and oil and gas drilling on public lands.
The Bureau of Land Management, which manages 258 million acres of federal property, stripped from its regulations Thursday a provision that gives two congressional committees the power to compel the Interior secretary to temporarily place public land off limits to mining and oil and gas development.
Rep. Raul Grijalva, D-Ariz., and top candidate for Interior secretary under President-elect Barack Obama, attempted to employ the little-used provision for the first time in more than 20 years earlier this year in an effort to halt uranium mining near the Grand Canyon.
Portsmouth Daily Times > Environmentalists speak out at GNEP meetings
The possibility of the Atomic Plant site at Piketon becoming a storage and reprocessing site for spent nuclear fuel rods has brought opposition from environmental groups and a hearing by the U.S. Department of Energy for public comments.
Piketon is on the short list, if not at the top, of a list of facilities around the country hoping to land the site, said Ivan Oelrich, Ph.D, vice president of the Strategic Security Program for the Federation of American Scientists out of Washington.
Oelrich spoke at 5 p.m. Tuesday at the Vern Riffe Career Technology Center at Piketon. The DOE held its hearing at 7 p.m. in the same building, but in a different meeting room.
Oelrich was funded by his own group and was working with the environmental groups SONG — Southern Ohio Neighbors Group — and the Ohio Chapter of the Sierra Club.
Reprocessing spent nuclear fuel is imperative Augusta Chronicle
The Nov. 25 column by Robert Alvarez is full of assertions that require clarification and/or rebuttal.
Sign up for breaking news alerts from The Chronicle
First of all, reprocessing of used nuclear fuel is an issue because about 95 percent of the energy value in the original fuel remains in the "spent" fuel , so it begs the question of "shouldn't that valuable resource be recovered?" Secondly, the concept of fast reactors coupled with thermal reactors and reprocessing results in minimum waste and sustainable nuclear fuel supplies for hundreds of years.
Nuke program's EIS blasted – Oak Ridge, TN – The Oak Ridger
Critics had some harsh words for the U.S. Department of Energy on Tuesday regarding a draft environmental impact statement prepared for a proposed program meant to safely, securely and sustainably expand the use of nuclear energy.
DOE has prepared the statement for what is known as the Global Nuclear Energy Partnership, and officials had a public hearing on the program at the New Hope Center at the Y-12 National Security Complex. First proposed by the Bush Administration, GNEP would expand the use of nuclear power as an energy source, both domestically and internationally. Officials say it would also strive to reduce the risk of nuclear proliferation and limit the impacts of getting rid of spent nuclear fuel.
Portsmouth Daily Times > GNEP expert talks about waste storage
In an exclusive interview with the Portsmouth Daily Times, Andy Griffith, who is with Global Nuclear Energy Partnership (GNEP), says the storage of radioactive waste is scheduled to take place at a place in Nevada called Yucca Mountain, just 80 miles from metropolitan Las Vegas, and because of its proximity to a large population, is, at best, a controversial subject.
"Currently there is a license application, and it has been accepted by the Nuclear Regulatory Commission, and it's currently under review," Griffith said. "And so Yucca Mountain is moving forward. Part of the problem is that it has a statutory limit of 70,000 metric tons, and that's also by statute, by law, and if the 104 existing light water reactors continue to operate, we'll probably reach that limit in the 2010 time frame."
knoxnews.com |More notes from GNEP hearing
Ralph Hutchison, long-time coordinator of the Oak Ridge Environmental Peace Alliance, said he has reviewed many, many NEPA documents over the past 20 years, but he called DOE's draft programmatic EIS for the Global Nuclear Energy Partnership was a special document. And he didn't mean that in a kind way.
"I've never seen one as pathetic as this, and I've seen some doozies," Hutchison said at Tuesday night's public hearing at the New Hope Center in Oak Ridge.
mUranium Energy Corp. submitted the last two permit applications needed for in-situ recovery in Goliad County to the Texas Commission on Environmental Quality on Monday, Harry Anthony, chief operating officer, said.
Colorado uranium mine woes run deep – The Denver Post
Colorado uranium mining operations are being shut, postponed or scrapped as stock and commodity prices plummet and financing dries up.
In the past six weeks, two mines — Whirlwind and JBird — have temporarily shut.
A project in San Miguel County has been scrapped, and the development of the Van-4 mine in Montrose County has been postponed.
"There have been lower prices, but there hasn't been this precipitous a drop in the last 25 years," said Stuart Sanderson, president of the Colorado Mining Association.
The ingredients for the market free-fall are a 40 percent drop in uranium prices this year, a sharp decline in mining stock prices and a lack of financing for projects.
Behind those trends are hedge funds that had bought up uranium and banks no longer willing to lend money, mining industry executives said.
"Industrywide, everyone is suffering," said Greg Barnes, an analyst with TD Newcastle Inc. in Toronto.
Board should not support uranium mining operation | The Windsor Beacon
Windsor Town Board members got to review last Monday night what many of us have been studying for over a year arguments both for and against a proposed uranium mining operation about 16 miles north of Windsor near Nunn.
Advertisement
Powertech Uranium Corporation, a Canadian mineral exploration and development company, is planning, through its Denver-based subsidiary Powertech (USA) Inc., to mine about 5,700 acres of land where uranium deposits have been detected underground.
Powertech officials believe there are about 9.7 million pounds of uranium deposits on the site. That's a big deal when you consider that the price of a pound of uranium has been fluctuating between $80 and $100 for most of the past year. The estimated value of the uranium at that site is about $860 million.
It's pretty easy to see Powertech's motivation.
---
Nuclear Waste News
WRS | Opposition hardens to nuclear waste sites
Persuading local residents that they should nuclear waste in their backyard is not an easy job. But that's exactly what officials from the Federal Energy Office are doing. They are touring the country, holding information sessions in the regions identified as possible storage sites. One of the candidates is Wellenberg. That particularly upsets voters in canton Nidwalden since they have twice turned down a proposal to build a nuclear waste repository in Wellenberg. Vincent Landon went to a public meeting in Stans and has this report:
EnergySolutions to Continue Magnox Cleanup – Business Times –
EnergySolutions, Inc. Today, the Nuclear Decommissioning Authority (NDA) in the United Kingdomannounced that the competition for the new contract for the cleanup of theMagnox reactor sites will commence in 2011. Award of the contract isexpected by the end of 2012. EnergySolutions will continue to lead thisimportant cleanup project during this time period and it will bid on thenew contract.
The NDA stated that it would select a single operator for Magnox NorthLimited, Magnox South Limited and Research Sites Restoration Limited.
Taipower ready to build nuke waste dump in Taipei county – Taiwan News Online
Taiwan Power Company (Taipower) said Monday that it will soon submit a water and soil conservation plan to the Taipei County Government for the construction of a new, dry nuclear waste dump for its First Nuclear Power Plant.
Once the Taipei County Government approves the water and soil conservation plan, Taipower will be able to start building the interim repository near the First Nuclear Power Plant for dry storage of its spent nuclear fuel rods, said Tu Yueh-yuan, chief engineer and Taipower spokesman.
The First Nuclear Power Plant, located in the county's coastal Shihmen township, has been operational since 1978 and is expected to be decommissioned in 2018, according to Tu.
The Canadian Press: Safety research on nuke burial plan lags by decades
As plans progress for a radioactive-waste site buried deep in Ontario limestone, the federal nuclear watchdog says the related safety research is full of holes.
Ontario Power Generation wants a licence by 2012 to bury low-to intermediate-level radioactive waste at its Bruce nuclear plant near Kincardine, Ont.
It's the Canadian Nuclear Safety Commission's job to approve or reject that application.
Activists to appeal nuke waste storage approval
An activist group has decided to appeal federal regulators' approval of a radioactive waste storage plan at the Diablo Canyon nuclear power plant near San Luis Obispo.
Mothers for Peace suffered a setback in October when the Nuclear Regulatory Commission rejected their argument that there hadn't been sufficient study of whether planned storage casks for used nuclear fuel rods could survive a terrorist attack at the PG&E plant.
Reid Submits Testimony Against Rail Line to Yucca Mountain
Nevada Senator Harry Reid today submitted testimony to a Surface Transportation Board (STB) hearing on the U.S. Department of Energy's Application for Rail Construction and Operation – Caliente Rail Line in Lincoln, Nye and Esmeralda Counties. Reid believes the rail line should not be built and that the STB is the wrong entity to approve such construction in any case.
Following is the text of Reid's statement:
Nuclear hearings: Storage of waste is a concern – The State
With Nevada storage site out, radioactive waste would have be kept in Jenkinsville
SCE&G would have to store radioactive waste produced by new reactors at its Jenkinsville nuclear plant until the federal government finds a place to bury it, a utility executive said Wednesday.
Steve Byrne, vice president of nuclear operations, said the plans for two new reactors the utility wants to build call for waste such as spent fuel rods to be stored above ground in concrete-enclosed casks.
Byrne offered his remarks to the state Public Service Commission, which is hearing an application submitted by South Carolina Electric & Gas and its partner, state-operated Santee Cooper, to build two 1,117-megawatt reactor units, costing $9.8 billion, at the V.C. Summer Nuclear Station.
State officials protest Yucca Mt. rail line
During a controversial meeting Thursday, state officials asked the U.S. Transportation Department to reject plans for a new multi-use railroad lines in Nevada. The lines would make it possible for trains to carry radioactive waste to Yucca Mountain.
The lines would enter just east of Caliente and cross through several counties, including Nye County, before heading to Yucca Mountain.
Hungary's new nuclear waste dump receives first load – Caboodle.hu
The first 16 barrels of low and medium radioactivity waste were deposited at Hungary's new nuclear waste facility at Bataapati (SW) on Tuesday.
The country's sole nuclear power plant at Paks (C) produces some 900 barrels of radioactive waste a year, of which a truckload is planned to be forwarded to Bataapati each day, Jozsef Hegyhati, head of the radioactive waste management company (RHK) told MTI.
The current facility – built above ground – has a capacity to receive 3,000 barrels of waste, and its planned underground section is expected to be completed in 2010, Hegyhati said.
---
Nuclear Policy News
Energy firms refuse to pass on cost cuts |Â  The Observer
Energy firms will refuse to pass on all of the savings they make on cheaper wholesale gas and electricity to consumers, one of the UK's top energy bosses admitted this weekend.
The warning, issued by Paul Golby, chief executive of Eon UK, came after a week in which the price of oil tumbled to just above $40 a barrel. As the government demands that the banks give borrowers the benefit of the latest cut in interest rates, energy companies are also coming under increasing pressure to cut customers' bills.
The Free Press — John "Nuke Bailout" Bryson must NOT be Secretary of Energy
Among the names on the apparent short list for Barack Obama's all-important choice as Secretary of Energy is that of John Bryson, former head of Southern California Edison.
As the embodiment of greenwashed corporate piracy and radioactive public bailouts, Bryson's appointment would send a terrible message.
Bryson is now being hyped as "an advocate of hybrid cars." No doubt he is reinventing his image. On a personal basis, he may be the finest of individuals.
EdF to lead up to euro50B in nuclear plant investment – washington post
Electricite de France SA said Thursday it will invest up to euro50 billion with its partners over the next 12 years to build next-generation nuclear plants in Europe, the United States and China.
France's state-controlled nuclear power giant said its share of the investment would run to between euro12 billion and euro20 billion ($15.2 billion-$25.3 billion) by 2020.
Obama's nuclear problem — Plenty Magazine
Earlier this week, Senate leader Harry Reid presented Barack Obama with what might just be the first ultimatum of his presidency. Speaking to reporters, the Nevada Democrat lavished praise upon the incoming president – then announced that he'd work to block the appointment of any Energy Secretary who backed the construction of a controversial national nuclear-waste repository at Yucca Mountain, a rocky bluff a few dozen miles from Las Vegas.
On the face of it, that's not such a big deal. As Reid pointed out, on the campaign trail Obama opposed the Yucca Mountain project and told Nevadan voters that he'd prefer to store radioactive waste on-site at power plants until a long-term solution could be found. Reid is clearly hoping that Obama will be happy to let the issue slide, allowing Yucca Mountain to die quietly rather than risking an ugly internal showdown before he's even taken office.
Bush rule limits Congress on drilling, mining – Environment- msnbc
The Bush administration is trying to make it tougher for Congress to block mining and oil and gas drilling on public lands.
The Bureau of Land Management, which manages 258 million acres of federal property, stripped from its regulations Thursday a provision that gives two Congressional committees the power to compel the Interior Secretary to temporarily place public land off limits to mining and oil and gas development.
Times-News: Twin Falls, ID: Rickards convicted of trespassing, battery
A jury found Twin Falls podiatrist and anti-nuke activist Peter Rickards guilty of battery and trespassing at a public meeting after a two-day trial that ended Tuesday, Rickards said Wednesday.\n\nRickards was arrested June 16 while passing out leaflets at a public information meeting put on by Alternate Energy Holdings Inc. at the privately owned Glenns Ferry Opera House. He was also accused of shoving Doug McConaughey, who AEHI officials say was a part-time consultant who no longer works for the company.\n\nAEHI is seeking to build a nuclear power plant in Elmore County, a project Rickards deeply opposes.
Birmingham News: Nuclear power vital to U.S., exec says
Nuclear power will play a key role in helping the United States meet its growing energy needs, the chief executive of Birmingham-based Southern Nuclear Co. said Wednesday.
In a Harbert Center luncheon speech to the Rotary Club of Birmingham, Jim Miller shared details of the two additional nuclear reactors that parent company Southern Co. of Atlanta seeks to build at its Vogtle power plant in Georgia.
Associated Press: EdF to lead up to euro50B in nuclear plant investment
Electricite de France SA said Thursday it will invest up to euro50 billion with its partners over the next 12 years to build next-generation nuclear plants in Europe, the United States and China.
France's state-controlled nuclear power giant said its share of the investment would run to between euro12 billion and euro20 billion ($15.2 billion-$25.3 billion) by 2020.
The rest is to be raised through project financing debt, joint venture partners such as the China Guangdong Nuclear Power Company, and cash flow, EdF said.
EdF confirmed in a statement that the first of its new so-called European Pressurized Reactors (EPR) would be operational in 2012. That reactor, in Flamanville on the Normandy coast, will be followed by a Chinese EPR in 2013, a U.S. one in 2016, and a British reactor at the end of 2017, EdF said.
---
Nuclear Weapons News
AFP: Marshall Islanders again denied nuclear test payouts: tribunal
For the third consecutive year, US nuclear test victims in the Marshall Islands have been denied compensation, with a claims tribunal saying Saturday that funds were too low to make even a token payment.
More than two billion dollars is owed in approved payments for personal injury and other claims arising from the 67 nuclear weapons tests conducted by the United States at Bikini and Enewetak atolls from 1946 to 1958.
The funding provided by Washington was "manifestly inadequate", said Nuclear Claims Tribunal chairman Gregory Danz.
Strategic Command Chief Urges Quick Nuclear Weapons Modernization – washington post
The leader of the U.S. Strategic Command said yesterday that "time is not on our side" to modernize the nation's nuclear weapons stockpile, particularly as China and Russia upgrade their nuclear warheads and delivery systems.
U.S. military sets high-stakes missile-shield test | U.S. | Reuters
The U.S. military is set to run a "realistic" test Friday of a system built to knock out long-range missiles that could be fired by North Korea or Iran, the Pentagon said.
The drill, over the Pacific, will be the first since September 2007 involving an attempted intercept by the sole U.S. shield against long-range ballistic missiles.
---
Department of Energy News
knoxnews.com |URS-led team wins $3.3B Savannah River waste contract
DOE announced today that Savannah River Remediation, a limited-liability group headed by URS, won a liquid-waste contract valued at about $3.3 billion. The contract takes effect April 1, 2009 and has a base of six years, with a potential for two more years.
The team consists of URS Washington Division; Babcock & Wilcox Technical Services; Bechtel National; CH2M Hill; and AREVA Federal Services. Designated subcontractors include EnergySolutions Federal EPC and Washington Safety Management Solutions.
LocalNews8 – Arco Sisters Digitizing Every Record in INL History
Three Arco sisters are proving you can do anything when you work together. They're taking on the massive job of digitizing every record in INL history.
In 2007 Bertha Jones, Lydia Gonzales and Berniece Hansen purchased a machine made by Kirtas technology. It acts like a scanner but much faster. The machine can digitize 2,400 pages every hour.
FR: DOE: Draft Environmental Impact Statement for Decommissioning and/or Long-Term Stewardship at the West Valley
Notice of Availability
ACTION: Notice of availability.
SUMMARY: The U.S. Department of Energy (DOE) announces the availability of the Revised Draft Environmental Impact Statement for Decommissioning and/or Long-Term Stewardship at the West Valley Demonstration Project and Western New York Nuclear Service Center (DOE/EIS-0226-D [Revised]) (referred to as the "Draft Decommissioning and/or Long-Term Stewardship EIS" or "Draft EIS"). This Draft EIS revises the Draft Environmental Impact Statement for Completion of the West Valley Demonstration Project and Closure or Long-Term Management of Facilities at the Western New York Nuclear Service Center (DOE/EIS-0226-D) issued for public comment in January 1996 (referred to as the "1996 Cleanup and Closure Draft EIS").
---
Other Energy News
Environmental Groups Bash 'Clean Coal' in New Campaign: ENN
The phrase "clean coal" was repeated by virtually every major presidential candidate this year. Now the battle over what it means is heating up.
A group of environmental organizations concerned about global warming, including one backed by former vice president Al Gore, is launching an advertising campaign this week to counter the coal industry's efforts to promote what it calls "clean coal."
The Oil Drum | Rank the Top 10 Oil Stories of 2008
My top 10 oil industry stories of 2008:
1. Crude prices soar in 1H, WTI tops $147, Brent right behind
2. Prices collapse below $50 in 2H as demand retreats
3. Ethanol's struggles: VeraSun bankruptcy, others barely profitable, spreads collapse
4. Push begins to lift offshore drilling ban in US; Obama and McCain differ on approach
5. Capital crunch and low prices lead to deferred investment
6. Shale gas supply in US surges, a new factor in supply/demand balance
7. Credit crunch slows activity for once free-wheeling traders
8. Diesel surges, gasoline/naphtha plunge; traditional cracks skewed
9. Russian oil output to fall in 2008, first time in a decade
10. Brazil subsalt finds continue to lift nation's upstream prospects
Obama to Discuss Energy, Climate with Al Gore : Red, Green, and Blue
To perhaps avoid the truth that was so inconvenient to President Bush, on Tuesday Barack Obama will meet with Al Gore to discuss energy policy and climate change. The talk, which will take place in Chicago, will also cover how energy and climate can fit into job creation and the economy.
Attend a Siemens Virtual Energy Trade Show
Siemens Building Technologies is sponsoring a Virtual Trade Show on December 10th and 11th from 8:00am – 6:00pm CST. This Virtual Energy Forum is a two day online-only event focused on how leading companies can adopt better energy management practices to cut costs, while at the same time adopting clean energy alternatives — presenting alternative energy technologies, policies, and best practices in a live, interactive environment. The event is designed to meet the needs of corporate energy executives in a way that is not possible with physical events, webinars or other means.
Directory:Barack Obama's Stance and Policies on Renewable Energy – PESWiki
President-elect, Barack Obama, has had a very favorable view of renewable energy, and has presented some specific plans about how to increase the renewable portfolio in the United States.
Below is a lis of items in his proposed Comprehensive Energy Plan, with attention to both short term and long term objectives.
Comprehensive Energy Plan
* Provide short-term relief to American families facing pain at the pump.
* Implement an economy-wide cap-and-trade program to reduce greenhouse gas emissions 80 percent by 2050.
* Help create five million new jobs by strategically investing $150 billion over the next ten years to catalyze private efforts to build a clean energy future.
* Within 10 years save more oil than we currently import from the Middle East and Venezuela combined.
* Put 1 million Plug-In Hybrid cars — cars that can get up to 150 miles per gallon — on the road by 2015, cars that we will work to make sure are built here in America.
* Ensure 10 percent of our electricity comes from renewable sources by 2012, and 25 percent by 2025.
NEC to Feature Top 100 Clean Energy Technologies at 2nd Environmental Hall of Fame
The second Environmental Hall of Fame ceremony will be held in Chicago beginning tomorrow through Saturday, Nov. 20-22. Among the environmental celebrities to be honored are Pierc Brosnan (James Bond) and his wife, who have been activists in the movement.
Two of the New Energy Congress' Global Top 100 Clean Energy Technology companies will also receive awards: Stirling Energy Systems, a concentrated solar technology that heats a highly-efficient Stirling engine, has been in first place in the Top 100 for over a year. Green Power Inc., which is commencing commercial production of a 100 ton per day municipal waste-to-diesel plant, recently rose to 15th place on the Top 100 list.
IT Conversations | O'Reilly Media Emerging Technology Conference | Saul Griffith (Free Podcast)
Saul Griffith's game plan, a solution framework for the climate challenge, begins with a 6-step model. Assume changes in CO2 cause climate changes. Choose a temperature where we'd like to set the planet. From temperature, calculate how much carbon we can burn. Figure out what fuels we can burn. Analyze new energy sources. Finally calculate a new, survivable energy mix. His primer on energy units makes his model accessible to all, no matter their level of technical knowledge.
Peak Energy: Efficient And Smart Ways To Fix The Economy
CNN reports that Obama is planning an economic stimulus package based on energy efficient buildings and improved internet access – Obama outlines initiative to create 2.5 million jobs.
President-elect Barack Obama on Saturday outlined some of his plan to create 2.5 million jobs by 2011, and said he will push for immediate action by Congress when he takes office in January.
Obama wants to make public buildings more energy-efficient, repair roads and bridges, modernize schools, increase broadband access and ensure that health care professionals have access to the latest technology. "Our government now pays the highest energy bill in the world," he said in the weekly Democratic radio address.
Peak Energy: Floating Offshore Wind Power
Matthew Simmons has received quite a bit of press in the past week, after his Ocean Energy Institute floated a proposal to build a $25 billion, 5 GW wind farm in the Gulf of Maine.
Offshore wind farms have a number of advantages over their land based equivalents – they are less hazardous to wildlife, have fewer objections raised on NIMBY concerns and winds are generally stronger over the oceans than they are over land.
DIY Solar And Wind Energy For Your Home
Welcome to the do it yourself guide to transform your home to a Solar Powered Home, a Wind Powered Home or a combination of both. The first thing you need to know is although solar and wind energy are free and clean they are not free to get. With this guide though you will be able to make it economic to switch to solar or wind power.
Renewable Energy
If you don't already know it by now carbon dioxide is the leading cause of global warming. Since it is the largest factor in global warming it would be prudent for us to eliminate this emission first. Although we can never fully eliminate carbon dioxide, because we and every other air breating creature exhale it, it is possible to reduce it enough to the point it doesn't cause global warming.
Energy guru Lovins to carmakers: Time for big bets | Green Tech – CNET News
-Amory Lovins, a renowned author and big thinker on energy, specializes in making the impossible real.
His 4,000-square-foot Colorado home has no furnace, uses a few dollars' worth of electricity a month, and features an indoor tropical garden with banana trees and papaya plants. In conversation, he's quick to pull out his iPhone to show a car prototype inspired by the Hypercar, which is three to five times more efficient than conventional cars.
He's the chief scientist and co-founder of nonprofit advisory firm Rocky Mountain Institute, which develops environmentally friendly solutions using business as a lever. Among the organizations it advises are Ford Motor, Wal-Mart, and the Pentagon.
Only total energy renewal can save us – Mail & Guardian Online: The smart news source
George Bush is behaving like a furious defaulter whose home is about to be repossessed. Smashing the porcelain, ripping the doors off their hinges, he is determined that there will be nothing worth owning by the time the bastards kick him out. His midnight regulations, opening the United States's wilderness to logging and mining, trashing pollution controls, tearing up conservation laws, will do almost as much damage in the last 60 days of his presidency as he achieved in the foregoing 3 000.
Western governors to Obama: Act quickly on energy – MSNBC
The governors of the nation's largest energy-producing states are encouraging President-elect Barack Obama to quickly adopt a national energy policy that will reduce greenhouse gas emissions.
The bipartisan Western Governors' Association delivered Obama a four-page letter outlining what steps it believes his administration should take to address the issue in his first 100 days in office.
Reducing A Building's Energy Consumption = Smaller Sized, Less Expensive Equipment | How To Save on your Energy Bill And Save Your Money
Doing a few chores around the house this month can save homeowners major expense in the spring, according to Rick Felton, President of Homeservice Club of Canada.
"By doing a little preventative maintenance now, you can prevent minor problems from escalating into a major headache in the spring," Felton said. "Minor repairs done now can prevent air and moisture penetration from attacking the structural integrity of your home down the road," he added.
NYT: Obama plots green jolt to economy – The New York Times- msnbc.com
President-elect Barack Obama and leaders in Congress are fashioning a plan to pour billions of dollars into a jobs program to jolt the economy and lay the groundwork for a more energy-efficient economy.
The details and cost of the so-called green-jobs program are still unclear, but a senior Obama aide, speaking on the condition of anonymity to discuss a work in progress, said it would probably include the weatherizing of hundreds of thousands of homes, the installation of "smart meters" to monitor and reduce home energy use, and billions of dollars in grants to state and local governments for mass transit and infrastructure projects.
Newsvine – Hey You Fossil Fuel Freaks, Stop Raping Mother Earth
I wonder how the CEO's of the oil, coal, gas cartels would respond to the question? "Do you care that your children, grandchildren and, their children will likely live in a world bereft of clean air, drowning coastal cities, vanishing polar geography, shortages in energy, rapacious prices for everything, and the gradual disintegration of economic, social and political order as the outcome of your shortsighted energy policies in this the early years of the 21st century????
Econcern to lead $1 bln China wind farm investment: ENN
Clean energy company Econcern will partner with China National Offshore Oil Corp and Sinohydro to invest 863 million euros ($1.09 billion) to build four Chinese wind farms, the companies said on Tuesday.
Construction of the wind farms, which will generate around 720 megawatts (MW) of renewable energy, will begin in 2009, Netherlands-based Econcern said in a statement.
The Cost of Energy » Blog Archive » Peak oil still lurks in the shadows
With the stock market, and therefore the retirement savings of millions of US consumers, forcing financial writers to search their thesauruses for yet more synonyms for "unprecedented", it's as predictable as it is depressing that peak oil has fallen off the radar screen of so many. Gasoline is now selling at the stunning price of only $1.82/gallon, something few people not confined to a psych ward would have predicted six months ago. More to the point, it's seen by many individuals as "proof" that There Is No Oil Problem, There Wasn't and Oil Problem, and There Never Will Be An Oil Problem.
The Most Important Barack Obama Appointee: EPA Administrator Short List : Red, Green, and Blue
# Kathleen McGinty-Former Pennsylvania Department of Environmental Protection Head: McGinty served as a top environmental official under President Clinton, and she has promoted renewable energy legislation in Pennsylvania while working with utility companies.
# Mary Nichols-California Air Resources Board Leader: Another former Clinton official, Nichols is working on the development of rules to limit heat-trapping emissions from power plants in California. Nichols is Senator Boxer's top pick for the job.
# Ian Bowles-Massachusetts Department of Environmental Protection Leader: Bowles worked with officials from other Northeast U.S. states to open the first American market for trading greenhouse gas permits.
# Kathleen Sibelius-Kansas Governor: Sebelius vetoed the Kansas legislature's attempt to overrule the denial of a permit to expand a coal-fired power plant.
# Lisa Jackson-New Jersey Environmental Commissioner: Jackson is the current co-chair of Barack Obama's environmental transition team. She has worked at the EPA for 15 years and has focused on hazardous waste clean up and enforcement in New Jersey.
# Robert F. Kennedy, Jr.-Environmental Lawyer: Robert F. Kennedy, Jr. is probably the most well-known candidate on the shortlist:
Developing Oil from Canadian Tar Sands Could Kill 160 Million Migratory Birds by 2038 : Red, Green, and Blue
According to a new report, the cumulative impact of developing Canadian tar sands over the next 30–50 years could be as high as 166 million birds lost, including future generations. Written by scientists from the Natural Resources Defense Council, Boreal Songbird Initiative, and Pembina Institute, the peer-reviewed paper suggests that avian mortality from continued development of Canada's tar sands would provide a serious blow to migratory bird populations in North America.
votesBuzz up!
"This report is yet another wake up call to the government in Alberta, as it confirms that the cumulative impact of oil sands development is on an unsustainable trajectory," said Pembina Institute's Simon Dyer, a contributing author to the report.
Bush Continues "Loot and Run" Strategy, Wins Approval to Exand Mountain Top Removal

Like a losing army that loots and then sets fire to a village before retreating, the Bush Administration continues to employ a "loot and run" strategy, gutting as many environmental regulations as they can before leaving office.
As I reported in October, the Bush Administration has been rushing to codify new mining waste rules that would clear away a critical protection against the devastating practice of mountaintop removal coal mining that is decimating mountains, watersheds and communities across the region. Yesterday, they won approval of the new "Stream Buffer Rule" – I put that in quotes since it's not much of a buffer for streams anymore – which will make it even easier for mining companies to dump "mining waste" – aka the tops of whole mountains! – on top of running streams.
Behind the scenes at Cleantech Forum Shanghai
Cleantech Forum XX, the Cleantech Group's 20th assembly of clean technology investors, entrepreneurs, service providers and other influencers since 2002, is underway in Shanghai, China.
And while the main session only begins a few hours from now, some themes have been emerging in pre-sessions, closed door meetings, VIP events and the welcome reception.
Flies on the various walls of the luxury Grand Hyatt Shanghai—the highest hotel in the world, occupying the 53rd to 87th floors of a downtown tower—would be hearing well connected capital and other insiders opining that:
How would you spend $50 billion to stimulate the economy AND energy efficiency, Part 1
We are going to have a huge economic stimulus package soon after Obama becomes President. And a big piece of it is going to be aimed at energy efficiency and renewable energy, as the NYT reported today in"Proposal Ties Economic Stimulus to Energy Plan."
I have asked a bunch of my wonk ee friends for some energy efficiency ideas, which I'll be posting in the coming days. I'd love to hear some ideas from you — please try to keep them practical. Focus on spending that creates jobs in the next two years AND that either saves energy (like weatherizing low-income homes) or helps jumpstart the transition to a clean energy economy (like 'green' transmission).
Clean Energy Poised to Phase Out Coal and Avert Catastrophic Climate Change: ENN — Know Your Environment
New technologies will permit rapid decarbonization of the world energy economy in the next two decades, according to a new report from the Worldwatch Institute. These new energy sources will make it possible to retire hundreds of coal-fired power plants that now provide 40 percent of the world's power by 2030, eliminating up to one-third of global carbon dioxide emissions while creating millions of new jobs.
Los Angeles boasts world's largest solar energy plan: ENN
Los Angeles mayor Antonio Villaraigosa Monday unveiled an ambitious plan that calls for installing solar panels on residents' rooftops to meet 10 percent of the city's energy needs by the year 2020.
"Our solar initiative is the largest of any kind anywhere in the world. When it takes full effect, L.A. will have 1,280 megawatts more capacity — more than exists in the entire United States today," said the mayor.
Project Vote Smart – HR 6899 – Offshore Oil and Gas Drilling and Extending Certain Renewable Energy Tax Credits
Vote to pass a bill that expands offshore drilling leases and extends renewable energy tax credits.
Official Title of Legislation:
HR 6899: To advance the national security interests of the United States by reducing its dependency on oil through renewable and clean, alternative fuel technologies while building a bridge to the future through expanded access to Federal oil and natural gas resources, revising the relationship between the oil and gas industry and the consumers who own those resources and deserve a fair return from the development of publicly owned oil and gas, ending tax subsidies for large oil and gas companies, and facilitating energy efficiencies in the building, housing, and transportation sectors, and for other purposes.
Highlights:
Project Vote Smart – HR 7060 – Renewable Energy Credits and Other Business and Individual Credits
Vote to pass a bill that extends energy efficiency tax credits, as well as various individual and business tax credits.
Official Title of Legislation:
HR 7060: To amend the Internal Revenue Code of 1986 to provide incentives for energy production and conservation, to extend certain expiring provisions, to provide individual income tax relief, and for other purposes.
Highlights:
– Extends tax credits for wind facilities until January 1, 2010, and credits for qualified biomass, geothermal or solar, small irrigation power, landfill gas, trash combustion, hydropower, and marine and hydrokinetic renewable energy facilities until October 1, 2011 (Sec. 101, 102).
– Extends residential energy efficient property credits for solar electric, solar water heating, and fuel cell property expenditures until December 31, 2016 (Sec. 104).
– Extends the residential energy efficient property credit allowable against the alternative minimum tax to the taxable year starting in 2007 (Sec. 104).
– Reduces the maximum income tax deduction allowed for domestic production of oil and gas (Sec. 401).
– Extends the business research credit through December 31, 2009 (Sec. 221).
– Extends tax deductions for college tuition payments through the taxable year ending December 31, 2009 (Sec. 202).
– Allows a base credit of $3,000 for plug-in electric motor vehicles, with up to an additional $2,000 for vehicles drawing propulsion energy from a battery of 5 or more kilowatt hours of capacity (Sec. 124).
– Encourages bicycle commuting by allowing tax-free reimbursements to cover expenses such as the purchase of a bicycle and maintenance if the bicycle is regularly used to travel between the employee's residence and place of employment (Sec. 126).
– Extends the Federal Unemployment Tax Act surtax that employers pay with respect to individuals they employ through 2010 (Sec. 404).
– Extends tax credits for solar energy property until January 1, 2017 and credits for fuel cell and microturbine property until December 31, 2016 (Sec. 103).
ILSR Columns: How T. Boone Pickens' Energy Plan Just Got Killed
The new bailout plan passed by Congress may have put the nail in the coffin on Pickens' dangerous energy proposal.
The financial bailout bill passed by Congress may have once and for all put an end to T. Boone Pickens' energy plan. Let me explain.
Until the financial meltdown obliterated all other news coverage, T. Boone and his energy plan were everywhere. His book, The First Billion Is the Hardest, is number two on the bestseller list. During the Republican and Democrat Conventions his press conferences were attended by a fawning media, virtually all of who filed stories with the theme "oil man turns wind energy advocate."
Indeed, even the more than casual reader might come away believing the Pickens Energy Plan was all about wind energy. T. Boone's web site does little to contradict that impression. It displays nothing but wind turbines.
LED Lights Allow Tiny Island To Become World's First Net Zero Energy 'Nation' : TreeHugger

You can start typing your 'cut out the misleading headlines' comments now if you like, but just because no other nation in the world recognizes the three-acre country of Dumpling Island, off the Connecticut/New York coast, doesn't mean I'm going to knock down island-owner and Segway inventor Dean Kamen's claims that his private island isn't part of the United States.
In any case, independent nation or no, Dumpling Island has indeed become a net zero energy (shall we agree on?) locale. How? By replacing all the light fixtures on the island with LED lights:
ILSR Columns: Will the Economic Crash Take Down Our Hopes for Clean Energy?
A century ago French philosopher and writer Paul Valery observed, "The central problem with our times is that the future is not what it used to be." He could have been commenting on current events.
In August, Alternet invited me to write a series of articles on energy policy leading up to the election. At the time the invitation was extended, the price of oil was about $135 a barrel. Gasoline prices had eclipsed $4 a gallon. Natural gas prices hovered around $11 per million BTUs. SUVs sales were down, but car companies were having some trouble keeping up with the demand for smaller cars.
Renewable energy was expanding rapidly. The most important energy issue was whether the renewable electricity credits, bottled up by Senate Republicans for the previous 12 months, would be extended before they expired at the end of 2008. The renewable fuel everyone loves to hate, ethanol, was blamed not only for the rapid rise in food prices but also for food riots around the world.
NewRules.org: Self-Reliant Cities (PDF)
If Self-Reliant Cities is a snapshot of a certain historical moment, why then have we decided to reissue it more than a quarter of century after its original publication? Because we deeply believe the energy and climate crises must ultimately be solved at the local level. It is there that the proverbial rubber meets the road, where theory becomes practice, where policy must be implemented. Cities are where more than two thirds of Americans and half the world's population live. Cities are the locus of authority closest to the people. Cities have significant authority over land use and building standards.
New Rules Project – Conference Announcement – Bringing Renewable Energy Home
Energy Policies To Maximize Energy Security And Economic Development
Hosted by the Institute for Local Self-Reliance
Date/Time: January 9, 2009
8:30 am to 5:30 pm
Detailed Conference Agenda
Location: Buntrock Commons, St. Olaf College – Northfield, MN
Hear from the experts on Renewable Energy Payments (a.k.a. feed-in tariffs):
* Paul Gipe, the North American expert [more info] gives his excellent tutorial
* National policy expert, Wilson Rickerson [more info] llustrates the spreading wave of feed-in tariff legislation
* German energy expert, Willi Voigt, shares his experience with implementing feed-in tariffs in Germany and their stunning success
Peak Energy: The 1872 Energy Crisis
The New York Times has a review of a book on the history of horse power (Horses at Work: Harnessing Power in Industrial America), including a segment describing an energy crisis caused by an outbreak of horse flu in the 1870's – A World of a Different Color.
Once upon a time, America derived most of its power from a natural, renewable resource that was roughly as efficient as an automobile engine but did not pollute the air with nitrogen dioxide or suspended particulate matter or carcinogenic hydrocarbons. This power source was versatile. Hooked up to the right devices, it could thresh wheat or saw wood. It was also highly portable — in fact, it propelled itself — and could move either along railroad tracks or independently of them. Each unit came with a useful, nonthreatening amount of programmable memory preinstalled, including software that prompted forgetful users once it had learned a routine, and each possessed a character so distinctive that most users gave theirs a name. As a bonus feature, the power source neighed.
Peak Energy: Europe Backs Supergrids
Technology Review has an article on efforts to expand and modernise the European energy grid, easing the way for large scale renewables, particularly offshore -Europe Backs Supergrids.
Last month, the European Commission (EC) called for construction of regional electric transmission connections across the North Sea, around the Baltic region, and around the Mediterranean Sea, to distribute solar and wind power to and across Europe. It's all part of a plan to boost renewable energy from 8.5 percent of European energy consumption to 20 percent by 2020–and even more thereafter.
But the EC, the European Union's executive body, acknowledges that getting these so-called supergrids built will mean forging new agreements between European countries for transmission planning and investment–much as the United States needs more cooperation between states to, for example, move wind power from the Midwest to major cities. "The wind power which consumers demand cannot be delivered without new networks," the EC report says, and "there is little strategic planning" between nations to build the required connections.
Peak Energy: Home Wind Turbines
TreeHugger has a post on micro-wind power devices for the home – Hot Home Wind Turbines You Can Actually Buy, Plus One You Wish You Could.
Though solar panels definitely hog the renewable energy stage when it comes to home installations, a number of new, innovative wind turbines have entered the market in the past couple of months. Not all of these are intended to be mounted on your roof, some you'll need a bit of a yard (and a dearth of neighbors) to install and they vary in price from affordable to "when am I going to actually pay this off?", but they all go to show that there's more than one way to harness the wind to generate electricity. Check 'em out…
Peak Energy: Efficient Thin-Film Solar Cells
The thin film solar field is still a hot bed of activity – Technology Review has a post on a prototype cell that uses photonic crystals – Efficient Thin-Film Solar Cells.
Researchers at MIT have unveiled a new type of silicon solar cell that could be much more efficient and cost less than currently used solar cells. Materials science and engineering professor Lionel Kimerling and his colleagues presented results of the first device prototype at a recent meeting of the Materials Research Society in Boston.
The design combines a highly effective reflector on the back of a solar cell with an antireflective coating on the front. This helps trap red and near-infrared light, which can be used to make electricity, in the silicon. The research team is licensing similar technology to StarSolar, a startup in Cambridge, MA.
Peak Energy: Hawaii Seeks To Become A Better Place
Yet another announcement from Project Better Place, this time spreading their wings to Hawaii – Hawaii goes electric.
California's announcement last month of its aim to turn San Francisco Bay into the world's electric car capital has been followed by Hawaii jumping on the clean energy bandwagon.
The state spends up to $7bn (£4.75bn) a year on importing oil, and cars account for almost 20% of the state's greenhouse gas emissions.
In a mirror of the Californian plans, the electric transportation company Better Place will aim to build a network of kerbside charging points across Hawaii and create the equivalent of filling stations, where electric car owners will be able to replace their flat batteries for fully charged ones. With a full charge, a typical car will be able to travel 100 miles, ideal for commuting around urban areas.
Peak Energy: Smart Fridges
Cleantechnica reports that the UK is experimenting with smart fridges (fridges that adjust their power consumption dynamically based on grid load) – UK Giving Away "Intelligent Fridges".
Live in the UK? You may be the lucky recipient of a free "intelligent" refrigerator. 3,000 fridges that adapt power usage based on the demands of the electrical grid will be given away by the government next year. According to a report from the UK Department of Energy and Climate Change, the dynamic demand fridges could potentially save 2 million tons of carbon each year and £222m.
In addition to saving energy, the dynamic demand fridges will also help ease the transition to intermittently produced renewable energy by reducing the minimum amount of power necessary to keep the electrical grid stable— in other words, the fridges limit the base amount of fossil fuels used in energy creation.
Peak Energy: Improving Wind Turbines
Grist has a post on new ideas for improving wind power technology, pointing to a Tyler Hamilton "Clean Break" column in the Toronto Star – Wind turbines get fancy.
Solar energy sucks up a lot of research attention, partly because solar energy systems still have so much room for improvement. Wind turbines, on the other hand, have been around for over 1,000 years, and although the modern versions are vastly larger and more efficient than their ancient counterparts, the basic concept hasn't changed much.
But the standard blades-on-a-horizontal-axle version of wind energy systems (as opposed to more exotic flavors like kites or blimps) may yet be poised for some big leaps forward, several of which were profiled in a recent Clean Break column.
Peak Energy: Biking Like Its 1929
Some bicycle enthusiasts view the economic downturn as a good way to turn people on to the benefits of bike riding. Wallet Pop has a good example with this piece on low cost bike transport – Bike like it's 1929 with end-of-the-economy bicycle gear tips.
Now that it's official, and all, that we're in a recession, it's even smarter to sell all your earthly gas-guzzling possessions and buy bikes. Many proponents of Peak Oil, and even generally conservative folks who are becoming decidedly alarmist, are predicting enormous increases in gas prices sometime in the next decade. Bike folk hope it will happen sooner.
Peak Energy: Create Your Own Currency
WorldChnaging has a post on a site for managing local currencies (or locabucks, as I call them) – Create Your Own Currency.
"Money," wrote Jamais Cascio, "is the tangible manifestation of an agreement between you and other people that the oddly-colored piece of paper in your hands has value."
But what's truly valuable is not those units of currency, so much as the units of time they represent to those who earn and spend them. Two women from Ashland, Ore., who follow this philosophy have created a way to turn units of time into currency that can be directly traded and tracked through their online system OurNexChange. This "community currency" allows local residents to buy goods and services without exchanging any money.
Sharon Miranda and Libby VanWyhe recently told the Ashland Daily Tidings about the system:
Peak Energy: Democracy On The Skids In Canada ?
Has Canadian PM Harper become Canadian Dictator Harper ? Reuters reports that in order to avoid a no confidence vote he has suspended parliament – how can that happen ? From Reuters – Canadian PM wins suspension of Parliament.
Canadian Prime Minister Stephen Harper won a rare suspension of Parliament on Thursday, managing to avoid being ousted by opposition parties angry over the minority Conservative government's economic plans and an attempt to cut off party financing.
Governor General Michaelle Jean — the representative of Queen Elizabeth, Canada's head of state — agreed to Harper's request to shut down Parliament until Jan 26. Parliament was reconvened just weeks ago after the October 14 election.
Peak Energy: China power generation falls record amount
SET Energy reports that China's power consumption has slumped dramatically as economic woes cut demand – China power generation falls record amount, keeping climate hope alive.
Globalcoal.com reported today that Chinese power generation fell 7% in November from last year! Huge cuts in energy-intensive manufacturing (of aluminum, steel, etc.) and warmer than usual weather resulted in this record contraction in electricity production. The reduction in thermal plant output (mostly coal) fell an even more dramatic 14% from 2007. Thus greenhouse gas emissions in the 4th quarter of 2008 will probably be significantly below the year-ago level. This development brings hope that China, the world's largest carbon dioxide emitter, may be able to slow its greenhouse gas emission growth from the torrid pace of the past several years.
TVA solicits clean energy | The Tennessean
The Tennessee Valley Authority wants proposals from companies to supply up to 2,000 megawatts of power from renewable and clean energy sources — almost as much as could be produced by 1½ nuclear power plants.
Anyone that could provide at least one megawatt —enough to power about 350 homes — is asked to respond.
Advertisement
TVA, which supplies virtually all of Tennessee's electricity, gets less than 1 percent of its power from solar, wind or methane, while its hydroelectric dams are responsible for 6 percent to 10 percent, depending on rainfall.
---
Nuclear Editorial and Opinions
Nuclear: Power to Save the World
Please be informed. An outstanding book is out by novelist Gwyneth Cravens titled Power to Save the World. In this book the author traces her journey from Nuclear opponent to an understanding that it represents truly the path toward saving the world. Ms Cravens met a scientist Dr Rip Anderson who is an expert in risk assessment and analysis and nuclear energy. He patiently explained the true benefits of nuclear power apparently overcoming every objection posed by the conventional wisdom of nuclear opponents. The two of them decided that the book would detail the authors journey conducted by Dr Anderson toward nuclear understanding.
Prince Albert Daily Herald: Letters | There are no merits to nuclear power
I am very concerned about the possible nuclear reactor in Saskatchewan, and scared to death that it could be in the Prince Albert area. It is bad enough that we are mining the uranium out of the ground, but to build a reactor would be insane. There is no safe storage option for uranium products and wastes. Radium, radon gas and polonium are highly radioactive byproducts. Storage methods are at best controversial and at worst responsible for death and a toxic legacy for generations.
Mining poses serious health risks. Radon gas is a known cancer-causing agent. Uranium mining can poison water sources. Reactors need a lot of water. They, too, can leak radioactive substances into both watersheds and ground water.
The Top Nuclear Stories is published twice weekly. It is a produced
using a combination of social bookmarking and programming.
You can view or join the public group and add your own stories
by going here -> http://groups.diigo.com/groups/nukenews