Happy TDay, if you celebrate it. Quite a bit of interesting news this cycle. The most important is the whole push for reactors in the middle east. An expert claims that the current cost to build a reactor there will be $6k per KW installed, and will double again in the next decade. We need to continue hammering in the fact that the NEI promised to build reactors for between $1,200-$1,800 per kw at the start of their socalled renaissance! There is also a story about how there has been a very noticeable trend across the country of less energy use that seems to be worring utility execs! Hmm.
The IAEA has gone ahead and funded development of reactors for Syria over US objections. France has finally agreed to compensate people who were contaminated in their pacific testing area.  Canadians are mounting a campaign to stop nuclear development, while there is a UK article expressing serious concern about the future of nuclear power due to the financial meltdown.
Fuel cycle issues continue to bite the monster in the butt, as Washington state has filed suit against the DOE over its lagging cleanup operations at Hanford. The DOE says it will take 30 years to cleanup West Valley! A $1.2 million estimate was put on cleanup from the recent flooding at ORNL, and Energy Sollutions has bought the right to dump 8 steam generators at its LLW facility in Utah. DOE continues to push ahead with its GNEP agenda. This is one issue that needs to be brought up and defunded ASAP under the new administration.The UK just inked a £22 billion cleanup for Sellafield!
The battle at Vermont Yankee is one of the most important battles in the country. Could we be seeing the shutdown of an operating reactor by public opposition!  Bob Loux out in Nevada is fighting back on the pay scandal at Yucca Mountain, and of course, as mentioned in the last issue Reid thinks he has the repository dead. Oh,  and I forgot to mention the concern about Bush's EPA killing air pollution standards. There's a lot more here as well, not to mention a European report claiming that renewable energy is more dangerous than nuclear power!
---
Top Nuclear Stories Index
---
Nuclear Reactor News
Nuclear less risky than renewables, UK government told
The UK's renewable energy targets could prove both costly and risky, and nuclear energy is the most reliable viable low-carbon alternative, according to the House of Lords Economic Affairs Committee.
The committee's report – entitled The Economics of Renewable Energy – acknowledges government commitments to increase renewable energy use, but is sceptical as to whether the target of 15% renewables for the UK by 2020, proposed by the European Union (EU), can be met. It also warns that an over-reliance on intermittment power generation options, such as wind energy, could prove both costly and risky in terms of security of supply.
FT.com European View – Stop-start revival of the nuclear industry
Barely a few days before the collapse of Lehman Brothers, EDF finally clinched its multi-billion pound acquisition of British Energy. At about the same time, the French state-controlled electricity group also tried – and failed – to counter veteran investor Warren Buffett's bid for control of a US electricity utility, Constellation Energy.
The moves seemed logical for a French champion of nuclear energy. With oil prices hitting record highs of nearly $150 a barrel and climate change pushing governments to promote investments in clean and renewable energy, the nuclear lobby felt confident the industry was about to enjoy a renaissance. The US and the UK, countries that have committed themselves to expand significantly their nuclear power generating capacities, seemed the new promised lands of the nuclear revival.
Building a nuclear plant in UAE will cost $10bn
The cost of building a nuclear plant in the UAE currently amounts to $10 billion (Dh36.73bn) in case it is a turnkey project, according to Stephen Thomas, Professor of Energy Policy, University of Greenwich Business School.
He was speaking on the sidelines of the conference of the Emirates Centre for Strategic Studies yesterday.
Thomas said the UAE would need about 42,000 megawatts of electricity by 2020, adding that the country has made a plan to generate 16,000MW through nuclear energy.
At the moment, the cost of one kilowatt of nuclear energy is no less than $6,000, and practical studies are unanimous that this cost might double over the coming years, he said.
12 Arab states seek atomic technology to power future
More than 12 Arab countries, including the Gulf Co-operation Council states, have formally decided to seek nuclear technology to help face future energy challenges, a three-day conference on nuclear energy in the Gulf, held in Abu Dhabi, was told.
Addressing the World Future Energy Summit organised by Emirates Centre for Strategic Studies and Research, Dr Jungmin Kang, visiting scholar at Strandford Institute for Economic Policy Researcher of the US, said the interest in producing nuclear power is widespread in the Middle East.
Bayshore Broadcasting Corporation: Bruce Power runs into opposition
It is not going to be smooth sailing for Bruce Power, as the Lake Huron based company tries to expand into Alberta.
The NDP plans to table petitions in the Alberta legislature that bear the names of 25 hundred people opposed to nuclear power in the province.
Opponents of the plant say the government should release a promised report on nuclear power to kick-start public consultations.
Foe Of Nuclear Power Station Wants DEP Removed From Pollution Case — Courant.com
After years of false starts and legal fights, state environmental officials are moving forward with plans designed to stem pollution from the Millstone Nuclear Power Complex.
The plan is supposed to cut the amount of heated water that the plant pumps into Long Island Sound each day — a plan that has the backing of a cross section of environmentalists.
But not all.
One longtime foe of Millstone is charging that the state Department of Environmental Protection has failed to stop the facility from polluting and is asking the state's courts to remove the agency from the case.
Nuclear industry faces financial winter – The National Newspaper
The global credit crunch is threatening to clip the wings of the worldwide nuclear renaissance before it has even taken flight, raising serious questions about the UAE's nuclear aspirations.
Even before the US subprime mortgage crisis rocked the world's financial institutions, banks perceived financing nuclear plants as a major risk due to soaring costs, Stephen Thomas, a professor of energy policy at Britain's University of Greenwich Business School, told an Abu Dhabi nuclear conference yesterday.
Metro – No nuke plants: Petition
Alberta's New Democrats tabled a petition in the legislature yesterday that contains signatures from close to 4,000 people who don't want nuclear power plants in Alberta's Peace Country, or anywhere else in the province.
Rachael Notley, NDP MLA for Edmonton-Strathcona, said the petitions will hopefully entice the provincial government in revealing a report on nuclear power in Alberta as promised by Energy Minister Mel Knight seven months ago.
Grande Prairie Daily Herald Tribune – Anti-nuclear groups take their message to legislature
Residents fighting a proposed nuclear power plant in northern Alberta took their concerns to the legislature Monday, demanding the province keep its promise to hold public hearings.
''Let's have consultations, let's have public consultations throughout Alberta where Albertans can come and present their views and their concerns," said Brenda Brochu of the Peace River Environmental Society.
Adele Boucher Rymhs of the Coalition for a Nuclear Free Alberta said there are environmental and health concerns that need to be addressed.
Nuclear plant renewal dealt setback | The Burlington Free Press
Entergy Nuclear's hopes for renewing its Vermont Yankee nuclear power plant's license for another 20 years were dealt a surprise setback Monday when a federal panel raised concerns about possible metal fatigue problems at the facility.
The Atomic Safety and Licensing Board, a panel that acts as the judicial arm for the Nuclear Regulatory Commission, said in a 154-page decision that Entergy needs to do more tests now, not later, on metal nozzles used to supply water and maintain the temperature in the reactor core.
TheDay.com – Millstone Critic Seeks To Expand Permit Issues
Nancy Burton sought Monday to expand the number of health issues to be considered as the state weighs a water-discharge permit for the Millstone nuclear power plants in Waterford.
Burton, a resident of Redding Ridge who has seasonal property on Masons Island, indicated in a petition for intervenor status that she wants a Department of Environmental Protection hearing officer to consider the potential health effects of toxic materials and radiation, among other issues.
Nuclear plant to pay fine for fish kill — Newsday.com
The Oyster Creek nuclear plant in Ocean County will pay a $67,859 fine for killing more than 5,000 fish during two unplanned shutdowns.
The Environmental Protection Department assessed the fine after reviewing the incidents, which happened in 2006 and 2007.
A plant spokesman says the company has a responsibility to take care of the environment.
Environmentalists say the fine is a slap on the wrist compared to a $1 million settlement for a fish kill in 2002.
NRG board unanimously rejects Exelon's takeover bid
NRG's board of directors has unanimously rejected Exelon Corp.'s unsolicited takeover bid, NRG announced November 24. Howard Cosgrove, chairman of the NRG board, said in a press statement that the "Exelon offer is inadequate, dilutive, significantly undervalues NRG and does not fully reflect the underlying fundamental value of NRG's assets, operations and strategic plan," including its market position and prospects for future growth. NRG, based in Princeton, New Jersey, owns and operates one of the country's largest and most diverse power-generating portfolios, including its 44% stake in the two-reactor South Texas Project. Two additional reactors are being considered for that nuclear power plant. NRG added that Exelon's offer might have required "refinancing of all or a significant amount of NRG's existing indebtedness and yet Exelon has not publicly announced that it has committed financing for the offer."
Daily News> Trojan decommissioning complete, but fuel rods remain
Portland General Electric says it is largely finished decommissioning the former Trojan nuclear power plant bordering the Columbia River south of Rainier. Spokesman Steve Corson said the company finished tearing down Trojan's "containment building," which once housed the plant's nuclear reactor, this fall.
"There are no plans to remove anything further," Corson said.
The demolition, which involved smashing apart super-thick concrete walls, was one of the final steps in the decades-long process of removing buildings from the landmark plant after it shut down in 1993. The plant is the first large-scale commercial nuclear facility in the U.S. to be decommissioned, the company said.
Critics challenge nuclear reactor's licensing | The Tennessean
The electric industry's effort to fast-track a new design for nuclear reactors has triggered complaints about transparency and questions about the suitability of a TVA site in Alabama.
Just over a year ago, the Tennessee Valley Authority, backed by a consortium of other electric utilities, applied for a license to build along the Tennessee River the first of a new generation of nuclear reactors.
But the U.S. Nuclear Regulatory Commission has raised questions about TVA's environmental assessment of the Bellefonte site about 100 miles southeast of Nashville, saying the power producer's flooding studies couldn't be verified.
And environmental and anti-nuclear advocates have launched a challenge with the NRC to the licensing process, saying that the commission should halt review because the never-built reactor proposed for this and other sites is still undergoing design changes.
Public Citizen – National and Maryland Groups File Legal Challenges to Proposed Calvert Cliffs-3 Atomic Reactor
MarylandDoesn't Need a $10 Billion Radioactive Boondoggle, Groups Say
WASHINGTON, D.C. – Four environmental organizations filed a legal challenge late Wednesday against the proposed Calvert Cliffs-3 atomic reactor before the federal Nuclear Regulatory Commission (NRC). The filing, which is a formal petition to intervene in the NRC's licensing process, marks the latest action in an ongoing fight to stop the proposed reactor before construction starts.
The challenge asserts that the Calvert Cliffs project runs afoul of laws and regulations that prohibit foreign ownership or domination of a U.S. reactor; that the company – UniStar Nuclear, a subsidiary of Constellation Energy and Electricite de France – does not have adequate assurance that it will have the funds necessary to decontaminate and decommission the facility; that the license application does not consider the cumulative effects of adding yet another nuclear reactor's radioactive and chemical discharges to a Chesapeake Bay already groaning under the effects of discharges from 11 atomic reactors; and that the proposed reactor does not have any place to put either its high-level or "low-level" radioactive waste.
CA nuke plant on two fault lines – SFBG Politics Blog
Ahh, a Friday afternoon toast to science. PG&E announced today that its Diablo Canyon Nuclear Power plant is actually situated on two seismically sensitive faults, not just the one previously identified in the 1970s when the plant was sited and built.
"The new fault is thought to be smaller than the other fault off the plant's coastline, the Hosgri fault, but it is closer to shore. The new fault is less than a mile offshore while the Hosgri fault is about three miles offshore," according to a story in the San Luis Obispo Tribune.
Earthquake fault discovered offshore of Diablo Canyon nuclear power plant – San Luis Obispo
Pacific Gas & Electric Co. says the presence of the fault was discovered using new computer programming that maps epicenters
Pacific Gas & Electric Co. officials announced today that they have discovered a new earthquake fault offshore of Diablo Canyon nuclear power plant.
The presence of the fault was discovered using new computer programming that allows geologists to better map the epicenters of the many small magnitude earthquakes in the area, said Lloyd Cluff, head of PG&E's earthquake risk management program, in a summary sent to the California Energy Commission earlier this week.
---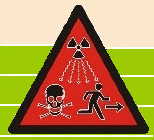 Nuclear Health and Safety News
Residents told to hand back anti-radiation Cold War pills – Press & Journal
A chilling reminder of the Cold War with Russia is being removed from the majority of homes in a west Highland village.
At the height of the tension, the Royal Navy established a berth for nuclear submarines in Broadford Bay, Skye, and therefore had to consider the consequences to the population should there have been any incident causing a radioactive leak into the local environment.
One of the precautions taken was to issue everyone living within 1.25 miles of the berth with anti-radiation potassium iodate tablets (Pits) that would help prevent contamination of the thyroid gland.
Study Into USS Houston Leak Delayed Until 2009
Scheduling conflicts have pushed back the start of a study of the leak of radioactive water into Apra Harbor. Environmental Protection Agency Administrator Lorilee Crisostomo says they are hoping federal counterparts will be able to assist both in the sampling of the water in the harbor and the development of a nuclear monitoring program.
Although she expects to have a better picture in December, Crisostomo has more questions over the public law that gave them money for the study, especially since it was appropriated last fiscal year.
edmontonsun.com – Alberta – Worry over nuke cooling towers
Brenda Brochu is afraid. If Bruce Power has its way, she worries years down the road, clouds of steam from nuclear cooling towers could rise into the sky near Grimshaw, 30 km from her Peace River home.
"It will get into my garden produce, it will get into my pets, it will get into my grandchildren when they come to visit. This is not what I want," said Brochu, vice-president of the Coalition for a Nuclear Free Alberta, who was pounding on the walls of the Alberta legislature yesterday.
Feds won't accept exposure data that could help ailing Rocky Flats workers : Deadly Denial : The Rocky Mountain News
The federal government has failed to act on information that could help sick and dying Rocky Flats workers – or their survivors, the Rocky Mountain News has learned.
A year ago, the Rocky reported that Colorado officials have data showing thousands of Flats workers were exposed to the type of radiation that was supposed to automatically qualify them for medical care and compensation if they developed certain cancers. At the time, federal officials dismissed the data as nothing new.
Mururoa o tatou welcomes nuclear tests compensation plan
French Polynesia's nuclear test veterans' group, Mururoa o tatou, has welcomed news that the French government plans to introduce a law to set up a compensation fund for those suffering poor health as a result of the French nuclear weapons tests in the Pacific.
Such a law is expected to be tabled early next year and could pave the way for France to recognise a causal link between the tests and the prevalence of conditions such as thyroid cancer.
X-ray boosts breast cancer risk – study
A new study published in the Dec 2008 issue of Breast Cancer Research and Treatment suggests that early exposure to x-ray may be a risk factor for breast cancer in BRCA1 carriers.
The study found women with a BRCA mutation ever receiving a chest x-ray before age 30 were at an 80 percent increased risk of breast cancer compared to those with the mutation.
Gronwald J and colleagues of International Hereditary Cancer Center, Pomeranian Medical University in Szczecin, Poland examined if there is an adverse effect of early chest x-rays on breast cancer risk in women with breast cancer susceptibility gene 1 or BRCA1.
---
NRC News
FR: NRC: Agreement Between the Nuclear Regulatory Commission and the Commonwealth of Virginia
By letter dated June 12, 2008, Governor Timothy M. Kaine of Virginia requested that the U.S. Nuclear Regulatory Commission (NRC or Commission) enter into an Agreement with the Commonwealth of Virginia (Commonwealth or Virginia) as authorized by Section 274 of the Atomic Energy Act of 1954, as amended (Act). Under the proposed Agreement, the Commission would relinquish, and the Commonwealth would assume, portions of the Commission's regulatory authority exercised within the Commonwealth. As required by the Act, the NRC is publishing the proposed Agreement for public comment. The NRC is also publishing the summary of an assessment by the NRC staff of the Commonwealth's regulatory program. Comments are requested on the proposed Agreement, especially its effect on public health and safety. Comments are also requested on the NRC staff assessment, the adequacy of the Commonwealth's program, and the Commonwealth's program staff, as discussed in this notice.
NRC: NRC'S PAPO Board to Hold Meeting to Discuss Handling of Classified Information in Yucca Mountain Hearings
The Atomic Safety and Licensing Board Panel's Pre-License Application Presiding Officer (PAPO) Board will hold a case management meeting Dec. 2 in Rockville, Md., to discuss how classified information will be protected and handled during adjudicatory hearings on the proposed high-level waste repository at Yucca Mountain, Nev.
Representatives from the Department of Energy, the state of Nevada, and the NRC staff will attend the meeting at the ASLB hearing room at NRC headquarters, Two White Flint North, 11545 Rockville Pike, at 1 p.m. Eastern Time. Other potential parties who have filed a notice of appearance may participate either in person or by video hookup in the NRC's Las Vegas Hearing Facility, Pacific Enterprise Plaza, Building 1, 3250 Pepper Lane, Las Vegas, beginning at 10 a.m. Pacific Time. Members of the public are welcome to observe the meeting at either location. The meeting will also be Webcast on the Internet at http://www.visualwebcaster.com/event.asp?id=53642.
NRC: IMPLEMENTATION OF A DOSE STANDARD AFTER 10,000 YEARS
To request Commission approval for a final rule that amends 10 CFR Part 63 to include licensing criteria applicable after 10,000 years for a proposed repository at Yucca Mountain, and to specify the use of current methods of dosimetry for calculating radiation exposures.
FR: NRC: Mark Edward Leyse; Consideration of Petition in Rulemaking Process
The Nuclear Regulatory Commission (NRC) will consider the issues raised in a petition for rulemaking (PRM) submitted by Mark Edward Leyse in the NRC's rulemaking process. The petition was dated March 15, 2007, and was docketed as PRM-50-84. The petitioner requests that the NRC amend its regulations to require that nuclear power reactors be operated in a manner to limit the thickness of crud layers and/or the thickness of oxide layers on fuel rod cladding surfaces to ensure that the facilities operate in compliance with the emergency core cooling system (ECCS) acceptance criteria. The petitioner also requests that the requirements pertaining to ECCS evaluation models be amended to explicitly require that the steady-state temperature distribution and stored energy in reactor fuel at the onset of a postulated loss-of-coolant accident (LOCA) be calculated by factoring in the role that the thermal resistance of crud and/or oxide layers on fuel cladding plays in increasing the stored energy of the fuel.
NRC: U.S. NRC STRATEGY FOR OUTREACH AND COMMUNICATION WITH INDIAN TRIBES POTENTIALLY AFFECTED BY URANIUM RECOVERY SITES
Purpose The purpose of this strategy is to articulate the U.S. Nuclear Regulatory Commission's (NRC's) approach to promote government-to-government relations between itself and Federally-recognized Indian tribes that have a known interest in, or may be potentially affected by, NRC's regulation of uranium recovery facilities.
NRC – NRC Licensing Board to Webcast Portion of Hearing on Davis-Besse Enforcement Case
The Atomic Safety and Licensing Board (ASLB), an independent judicial arm of the Nuclear Regulatory Commission, will provide a live video stream of the first day of its hearing concerning the NRC's Enforcement Order against former Davis-Besse employee David Geisen. The live video stream is part of an ASLB pilot program examining how information technology can enhance the public's ability to observe the Board's activities.
The video stream, which will be archived for 90 days, will be available at this Web site: http://www.visualwebcaster.com/event.asp?id=53643. The video, scheduled to start Dec. 8 shortly before 9:30 a.m. Eastern Standard Time, will be available in Windows Media and QuickTime formats.
The hearing will begin Dec. 8 at 9:30 a.m. and could last the entire week; the commencement of the hearing on subsequent days will be determined during the course of the hearing. The public may observe the proceeding in person, except for any closed sessions, in the ALSB Hearing Facility, Room T-3B45 of the agency's Two White Flint North building, at 11545 Rockville Pike, Rockville, Md.
FR: President: executive order with UAE on nuclear energy
Proposed Agreement for Cooperation Between the Government of the United States of America And the Government of the United Arab Emirates Concerning Peaceful Uses of Nuclear Energy
---
Nuclear Fuel Cycle News
Times Transcript – Author argues against uranium mining
The author of a book that strikes down uranium exploration in Canada is applauding the New Brunswick government for its recent roadblocks to mining the element in the province.
Jim Harding, a retired environmental and justice studies professor and author of Canada's Deadly Secret: Saskatchewan Uranium and the Global Nuclear System, made a stop in Moncton yesterday on a cross-country tour to chastise any move towards mining the radioactive rock.
Harding argued the thesis of his book, which flatly states uranium creates more problems than solutions, backing his claim on a timeline of Saskatchewan's mining experience.
Bismarck Tribune – Uranium prospecting ready to go
An Australian company should get the green light next week to prospect for uranium on the Little Missouri National Grasslands in Slope and Billings counties.
PacMag Metals hopes to open pits on the grasslands and private land nearby to mine uranium and other valuable metals like molybdenum and germanium.
SA mulls uranium export restrictions to safeguard supply
South Africa would implement interventions with regard to the export of uranium to ensure that the country retained an adequate supply for its own electricity-generation needs, the Department of Minerals and Energy's (DME's) director of nuclear non-proliferation Elsie Monale asserted on Wednesday.
Speaking at the Institute for International Research's Nuclear & Uranium Summit in Johannesburg, Monale stated that South Africa and Southern Africa had an abundance of uranium and that the country should benefit from its minerals.
RIA Novosti- Russian uranium miner ARMZ plans to raise output 12% in 2009
Atomredmetzoloto (ARMZ), Russia's leading uranium producer, plans to increase production in Russia and Kazakhstan by 12% to 4,300 metric tons, the company chief said on Wednesday.
Vadim Zhivov said uranium output could reach 3,841 tons in 2008, a 20% increase on 2006, and that the company could issue bonds next year.
Russia's proven uranium reserves have increased 275% to 545,000 metric tons since 2006, Natural Resources Minister Yury Trutnev said earlier this month.
Kyiv Post» Ukraine's government approves draft agreement about participation in international enrichment center
Ukraine's Cabinet of Ministers has approved a draft agreement with the Russian Federation and Kazakhstan about the joint participation in the International uranium enrichment center in Angarsk, Irkutsk region, Russia.
Beach officials: Uranium mine poses threat to water supply | HamptonRoads.com | PilotOnline.com
City officials are gearing up to oppose a uranium mine about 200 miles west in Pittsylvania County, arguing it could threaten the city's water supply.
A company has been formed to explore extracting what is considered the largest uranium deposit on the East Coast, valued between $7 billion and $10 billion. The mine would produce what is known as "yellow cake" to fuel nuclear power plants.
Pueblo Chieftain: Contamination risk unclear for uranium plan
The potential for uranium contamination in the Tallahassee area is unclear in the area of Black Range Minerals test drilling sites.
Australia-based Black Range Minerals received permission in June from Fremont County commissioners to resume exploration for uranium on Taylor Ranch properties off County Road 2 northwest of Canon City. The company wants to determine if it would be economically viable to mine the ore.
Black Range previously started exploring for uranium on the ranch in 2007, but stopped after being told it needed a county permit for exploration.
Deseret News | Canadian company closes southern Utah mine
Toronto-based Denison Mines Corp. shut down the Tony mine in southern Utah on Tuesday due to slumping uranium prices but is opening another Utah mine that has higher grades of uranium.
Company President Ron Hochstein said the Beaver Shaft mine in San Juan County also has deposits of vanadium, which is used in steel alloys, and yields better uranium ore than the Tony mine in Garfield County.
The decision to close the Tony mine was made because of market conditions, he said.
Nuclear fuel reprocessing strikes out – The Augusta Chronicle
The push for new nuclear reactors became a top-tier issue in the presidential race. Yet one aspect of the debate has received little attention, though it provides an interesting insight into competing visions for America's energy future: reprocessing spent nuclear fuel.
As Dennis Spurgeon pointed out in his Nov. 20 column here in the Chronicle ("Give input now on energy future"), this issue is especially relevant to northeast Georgia and southwest South Carolina, where the U.S. Department of Energy has considered locating a reprocessing facility as part of the proposed Global Nuclear Energy Partnership.
The Nuclear Push: Mining lobby wants uranium ban lifted | The Dominion
HANTS COUNTY, NOVA SCOTIA–As the global demand for energy increases and resources dwindle, a collusion of provincial government and extractive industry officials are pushing to establish a uranium mining industry in rural Nova Scotia through a "voluntary planning" process.
The Mining Association of Nova Scotia (TMANS), whose board of directors represents a variety of mining companies, has been promoting an end to the 1982 moratorium on uranium mining in the province.
Independent: Hearing draws mostly pro-uranium speakers
About 175 people showed up Thursday night in Grants to the public hearing on the proposed exploratory drilling project in Marquez Canyon by Neutron Energy, Inc. The crowd was overwhelmingly in support of the project and a revival of the uranium mining industry.
The meeting was part of the permitting requirements of the New Mexico Energy, Minerals and Natural Resources Department, Mining and Minerals Division.
ALP shift in nuclear minefield : thewest.com.au
If you were to strap a lie detection unit on senior Federal Labor MPs and start asking them about nuclear power you'd undoubtedly get some interesting results.
You'd probably find that some senior members of the Federal Cabinet and many backbenchers are not as ideologically opposed to the idea of a domestic nuclear energy industry as their public statements suggest.
People such as Kevin Rudd and Martin Ferguson would be able to launch arguments about the prohibitive economics of nuclear power without disturbing the polygraph, but their vital signs might quiver if they swore blind they were against it.
Ranger reassessing procedures after radiation scare (Australian Broadcasting Corporation)
An independent radiation safety expert from Queensland, who was called in to speak to Ranger uranium mine employees this week about exposure levels, says management is reassessing its procedures.
The mine's union expressed concern after a dirty clean up job at the mine three weeks ago.
Uranium enricher LES to double capacity of New Mexico plant
Uranium enricher Louisiana Energy Services on Friday said it plans to increase the capacity of its National Enrichment Facility in New Mexico to 5.9 million separative work units, a standard measure of enrichment, nearly double the original plan of 3 million SWU. The plant is currently under construction. In a press statement, LES, a Urenco subsidiary, said that with the expanded capacity, the plant would be able to provide the equivalent of about 50% of US enrichment demand. The total investment in the plant is now expected to be more than $3 billion, LES said.
NBC Newschannel 6 – DOE Wants Public Comment on Plan to Recycle Nuclear Fuels
The United States Department of Energy wants nuclear power to be a part of our country's strategy, when it comes to supplying Americans with energy.
There have been public hearings all over the country about the D.O.E.'s latest draft proposal. Thursday night there was a meeting in Idaho Falls.
---
Nuclear Waste News
Consultant: Entergy needs to clarify VY spent fuel plan – Brattleboro Reformer
Before the Vermont Public Service Board issues a certificate of public good to the Vermont Yankee nuclear power plant, it should demand that Entergy, which owns and operates the plant in Vernon, provide more information on its plans to handle spent fuel and low-level radioactive waste produced during operation, reported a consultant to the state.
"Spent nuclear fuel is perhaps the most dangerous radioactive waste of all in terms of its threat to human health and the environment," wrote Michael A. Mullet, who reviewed Entergy's plan to manage nuclear waste.
West Valley cleanup could take 30 years : The Buffalo News
Phased shutdown is one of four alternatives unveiled in Department of Energy report
WASHINGTON — State and federal agencies are recommending a phased shutdown of the West Valley Nuclear Demonstration Project, a process that will take 30 more years.
Their report leaves many crucial issues unsettled, including which level of government is ultimately responsible for cleaning up the site and where radioactive waste would be shipped.
Foes slam nuclear waste plan | The Tennessean
A Bush administration project aimed at reprocessing nuclear waste in a global sharing arrangement is bringing opposition that's not always from anti-nuclear advocates as public hearings come to Oak Ridge and Paducah next week.
Both of those locations are potential receiving sites for what could be domestic and foreign waste. In the case of Oak Ridge, at least part of the highly radioactive materials could travel through Nashville.
The Tennessee Valley Authority, the nation's largest public power producer, has been working with the U.S. Department of Energy on the feasibility of the long-controversial practice of re-tooling nuclear waste.
Loux says he wasn't unethical in changing salaries | Nevada Appeal
Attorneys for Bob Loux, the embattled director of the Nuclear Projects Office, say he never intentionally or unethically used his position in raising his and other salaries in his office.
"While he takes full responsibility for mistakes that may have been made and for errors in judgment, the allegations of improper or unethical conduct are faulty at their original premise," said the response to the Ethics Commission complaint by attorneys Judy Sheldrew and Tom Perkins.
City nixes nuclear waste ban | Asheville Citizen-Times
A proposed ban on transporting high-level nuclear waste through Asheville likely wouldn't work and could complicate the safe storage of the deadly radioactive material, a majority of City Council members said Tuesday.
The council members rejected the idea of a local ordinance making the transport of waste from nuclear power plants on interstates or rail through the city a misdemeanor. A local group, Common Sense at the Nuclear Crossroads, had proposed the ban to protect the city from accidents or acts of sabotage on vehicles transporting the waste. About 60 people came to Tuesday's council meeting in support of the ban.
Deseret News | EnergySolutions to gain 8 used steam generators
EnergySolutions will add to its growing collection of used steam generators from nuclear-power generators with eight more coming next year to the waste-disposal company's Clive facility in Tooele County.
The next shipment of generators, considered low-level radioactive waste, will arrive by rail from a Duke Energy facility in North Carolina. EnergySolutions told its shareholders that the disposal contract is worth $23.8 million.
Ban on nuclear transport sought | Asheville Citizen-Times
Members of a local group opposing high-level nuclear waste traveling on local roads and rail lines think the city should ban moving the material through the city. The group, Common Sense at the Nuclear Crossroads, plans to ask the City Council today to make it a misdemeanor to transport nuclear power plant waste through the city.
The federal government does not now transport the waste through Asheville, said Mary Olson, who volunteers with the local group and works for a nonprofit opposed to nuclear power. But if nuclear power use is increased, waste from current reactors could be moved from the north through Asheville to South Carolina to be reprocessed for fuel or weapons, she said.
BBC NEWS | UK | Nuclear clean-up's £22bn contract
An international consortium is signing a multi-billion pound contract to clean up the Sellafield nuclear plant.
Nuclear Management Partners (NMP) is taking over the shares in Sellafield Ltd formerly held by BNFL.
The £22bn contract, which promises improved performance and efficiency, is expected to last up to 17 years. The deal is being struck on Monday.
The Daily Observer – AECL making plans for new radioactive waste storage system in Chalk River
Atomic Energy of Canada Ltd. has started work on the next generation of above-ground radioactive waste storage systems.
While still in the preliminary-design stage, the New Dry Storage System will be used to safely store spent fuel rods and other waste generated at its Chalk River site until such a time as it can be permanently disposed.
Brodie Whitelaw, project leader, said the project is just getting started, with a preliminary design expected to be completed next year. Ideally, construction for the facility would start in 2013, with it becoming operational in 2015.
EnergySolutions Signs Agreement to Dispose of Large Components – MarketWatch
EnergySolutions, Inc. today announced it has signed a contract with a major east coast nuclear utility company to package, transport and dispose of eight retired steam generators from its site, a project valued at $23.8 million.
EnergySolutions worked together with its customer to identify and secure an appropriate funding mechanism for the disposal of these large components that does not rely on NRC-regulated decommissioning trust funds. The state utilities commission approved the use of funds from a decommissioning trust fund under its purview for this project.
Owen Sound Sun Times – Nothing found to stop radioactive waste plan
Ontario Power Generation is halfway through the drilling and geological studies for its Deep Geologic Repository project and nothing has been found so far to stop the project.
Less waste, but landfill still key for EnergySolutions – Salt Lake Tribune
EnergySolutions Inc. is burying fewer trainloads of radioactive waste in its Tooele County landfill these days. But the site remains a critical asset to the multinational business, according to recent papers filed with federal regulators.
Officials of the Salt Lake City-based nuclear waste company underscored the site's value in a recent filing with the U.S. Securities and Exchange Commission. The mile-square site accounted for about 14.2 percent of company revenues last year and 7.4 percent this year, they said in the Nov. 13 earnings report.
ReviewJournal.com – Demise of Yucca project predicted
President-elect Barack Obama and Sen. Harry Reid have had several discussions about the Yucca Mountain Project since the election, with Reid saying this week the nuclear waste burial plan will "bleed real hard" before being halted.
Reid said the most recent conversation, covering the waste repository program and other issues, took place Tuesday.
He declined to give details, but hinted that the plan to bury 77,000 tons of highly radioactive material in Nevada could die a slow and painful death.
Potential Consequences of a Successful Sabotage Attack on a Spent Fuel Shipping Container
Prepared for the State of Nevada Agency for Nuclear Projects
Marvin Resnikoff, Ph.D. and Jackie Travers Radioactive Waste Management Associates
PDF – 33 pages
---
Nuclear Policy News
MLAs table anti-nuclear petitions in legislature
With anticipation growing over an Alberta government report on nuclear power, a coalition of anti-nuclear groups has submitted a 2,500-person province-wide petition against development of the energy source.
"Why won't you shift government investment to renewable energy options instead of an option that creates radioactive waste that will threaten Albertans for tens of thousands of years?" NDP environment critic Rachel Notley said in the legislature Monday.
The groups held press conferences in both Edmonton and Calgary on Monday before having Alberta Liberal and NDP MLAs table the petitions in the legislature.
City Room – Chicago Matters – Changes May Be in Store for Commercial Nuclear Power in Illinois
Illinois was once the cradle of the commercial nuclear power industry. In fact, utilities built so many reactors the Prairie State is still number one in nuclear generation. In 1987, though, Illinois turned its back on that legacy. Concern over nuclear waste and high costs led to a ban on any new nuclear plants. Recently, one legislator suggested Illinois repeal that moratorium and consider a nuclear renaissance.
FT.com / UK – Sheffield manufacturer hopes to forge £30m nuclear future
Ministers are close to giving the green light to a financial package of up to £30m which would enable a Sheffield manufacturer to build a giant machine vital to the construction of a new series of nuclear reactors.
The machine that Forgemasters wants to build is called an open-die press, capable of pressing down on metal with a force of about 15,000 tonnes, making it among the most powerful machines of this type ever built.
VY impact on state economy is vast, reports consultant – Brattleboro Reformer
If Vermont Yankee nuclear power plant is closed down in 2012, the economic impact on Vermont will be immense, wrote a consultant hired to conduct one of many reviews for the state to inform the Public Service Board and the state Legislature in their decisions on whether the plant should continue operation to 2032.
Jacob Thomas, a project manager for GDS Associates, Inc., analyzed government revenues and burdens, impacts through economic activity of the plant and potential ratepayer benefits through revenue-sharing and discounted price alternatives.
BBC NEWS | BNFL is history as consortium steps in
In a grand old house on the outskirts of Whitehaven in Cumbria, a small team of international managers are preparing to take on the task of cleaning up the most intricate nuclear complex in the world.
Nuclear Management Partners (NMP) – a consortium representing companies from the US, France and the UK – has been awarded a multi-billion pound contract that could turn into the biggest procurement deal ever signed by the UK government.
Nuclear Management Partners are taking charge of Sellafield
The task ahead: to sort out the mess left behind after more than half a century of nuclear energy and weapons production at Sellafield.
Coleman pushes nuclear power in visit to Big Lake
Sen. Norm Coleman says the U.S. needs to catch up with advances in nuclear power technology and build more plants.
The Republican senator says nuclear power would reduce the nation's dependence on foreign oil and help combat global warming because it doesn't produce emissions.
Reliant and NRG silent on possible merger – Houston Chronicle
NRG Energy and Reliant Energy remain mum about a report this week that NRG may buy Reliant's retail electric business, but that hasn't stopped analysts from discussing the pros, cons and possible motives for such a move.
According to SparkSpread.com, an online energy industry news site, senior NRG executives expressed interest in buying the Reliant business during an investor dinner at a financial conference in Phoenix last week. The report cited unidentified "market watchers."
---
Nuclear Weapons News
RIA Novosti – Russian strategic bombers fly over Alaska on routine patrol
A pair of Russian Tu-95 Bear strategic bombers carried out a routine patrol flight on Thursday over the Arctic Ocean off Alaska, an Air Force spokesman said.
Lt. Col. Vladimir Drik told RIA Novosti that the bombers had been "accompanied for one hour by two [U.S.] F-15 fighters over the Arctic Ocean near the shores of Alaska."
Pacific Magazine: Paris Hints It May Compensate Its Pacific 'Nuclear Veterans'
French Defense Minister Hervé Morin in Paris today for the first time hinted at a possible bill, to be tabled in January, which would officially recognize and compensate veterans and workers who have suffered illnesses as a result of their exposure to the nuclear experimentation facilities in French Polynesia between the 1966 and 1996.
In an interview with French daily newspaper Le Parisien, Morin said he was currently drafting a bill, to be tabled in January before the French Parliament and that would make provisions for compensation for some 100,000 civilian and military personnel working for the French Army and who would have been irradiated by the effects of nuclear testing, as well as the nearby population.
Meeting the Challenges of 2025 – by Gordon Prather
The previous Clinton-Gore administrations – acting at the behest of various well-funded groups of activists in this country and the complicit Best Congress Money Can Buy – attempted to convert various regimes (Muslim and otherwise) in other nation-states to regimes more sympathetic to those activists' beliefs.
First, by the imposition of sanctions. And if that didn't work, by bombing them from 20,000 feet.
BBC NEWS | US global dominance 'set to wane'
US economic, military and political dominance is likely to decline over the next two decades, according to a new US intelligence report on global trends.
The National Intelligence Council (NIC) predicts China, India and Russia will increasingly challenge US influence.
It also says the dollar may no longer be the world's major currency, and food and water shortages will fuel conflict.
---
Department of Energy News
Department of Energy – Draft Environmental Impact Statement Available for Public Review
The U.S. Department of Energy (DOE) today announced the issuance of the Draft Environmental Impact Statement (EIS) for the West Valley Demonstration Project in western New York, naming Phased Decisionmaking as the Preferred Alternative. Issuance of this Draft EIS is a significant step forward in cleaning up the site.
The document, entitled "Revised Draft Environmental Impact Statement for Decommissioning and/or Long-Term Stewardship at the West Valley Demonstration Project and Western New York Nuclear Service Center (DOE/EIS-0226-D (Revised)), is a revision of the 1996 Cleanup and Closure Draft EIS.
Department of Energy – Agencies Publish Final Environmental Impact Statement on Energy Corridor Designation in the West
Four Federal agencies today released a Final Programmatic Environmental Impact Statement (Final PEIS) proposing to designate more than 6,000 miles of energy transport corridors on Federal lands in 11 Western States.
The Department of the Interior's Bureau of Land Management and the U.S. Departments of Energy, Agriculture, and Defense (the Agencies) prepared the Final PEIS as part of their work to implement Section 368 of the Energy Policy Act of 2005. The proposed energy corridors would facilitate future siting of oil, gas, and hydrogen pipelines, as well as electricity transmission and distribution facilities on Federal lands in the West to meet the region's increasing energy demands while mitigating potential harmful effects to the environment.
KOB.com – Los Alamos ships 'high-activity' waste to WIPP
Los Alamos National Laboratory has shipped the last of one group of high-activity radioactive waste drums to the federal government's waste dump near Carlsbad.
They say it made good on a commitment to remove the material from lab property.
The nuclear weapons lab shipped 282 high-activity drums to the Waste Isolation Pilot Plant after repackaging much of the material identified as high activity.
knoxnews.com | Cost of Alpha-1 flood $1.2M — so far
The Aug. 16 water-line break that flooded the historic Alpha-1 facility at Y-12 has cost $1.2 million to date, and most of that was spent pumping 250,000 gallons of water, silt and mud from the big building's basement and wiping equipment clean.
That's the latest news from John Krueger, B&W Y-12's director of waste operations, who also heads the plant's planning for future cleanup projects. "There actually was very little damage to the actual building or the equipmnt inside," Krueger said.
State plans to sue over Hanford cleanup | Tri-City Herald
The state of Washington will file a lawsuit Wednesday in U.S. District Court in an attempt to force the Department of Energy to meet new deadlines to empty radioactive waste from underground tanks and treat it.
Gov. Chris Gregoire and Attorney General Rob McKenna made the announcement in Richland today.
OPB News · Gov. Gregoire Files Lawsuit In Federal Court Over Hanford Cleanup
Governor Chris Gregoire said Tuesday that cleanup isn't going fast enough at the Hanford Nuclear Reservation in Eastern Washington.
After long negotiations with the U.S. Departments of Energy and Justice, the governor announced Tuesday she's taking the feds to court. Correspondent Anna King has the story.
Governor Gregoire says the federal government has failed to live up to its end of the 1989 Tri-Party Agreement.
State, US in dispute over Rocky Flats data – Examiner.com
State and federal officials are in a dispute over data that could determine whether some former workers at the Rocky Flats nuclear weapons plant are eligible for benefits if they develop certain cancers.
The Rocky Mountain News reported Monday that federal officials haven't acted on information gathered by a state health department researcher that could make some of the workers automatically eligible.
Senators prepare to tutor Obama on Hanford| Tri-City Herald
Six months ago, then Democratic presidential candidate Barack Obama told a crowd in Pendleton he wasn't familiar with the Hanford nuclear reservation and didn't have a clue what was going on there.
The comment caused a stir in the Tri-Cities and set off alarm bells with the state's two Democratic senators, Patty Murray and Maria Cantwell.
It remains unclear whether the former community organizer from the south side of Chicago who spent three years in the Senate and is now the president-elect has learned anything about the $2 billion-a-year Hanford cleanup or the long-standing commitment from the federal government to clean up one of the most toxic sites on Earth.
knoxnews.com | The DOE cleanup dilemma, Oak Ridge and elsewhere
Big cleanup projects at Dept. of Energy sites, including those (such as Oak Ridge) with roots that go back to the Manhattan Project or the rush-to-build bombs 1950s and '60s, are often sabotaged by their sheer size and scope.
As such, with their enormous price tags, they often get put on a slow track because of the raucous competition for dollars in the federal budget. In turn, these cleanup tasks become harder over time, because buildings deteriorate and pollutants migrate and so for and so on. Even the best of efforts to monitor and maintain can't equal the forces of Mother Nature, and the situation gets worse.
---
Other Energy News
California Energy Blog: Falling Demand Spooks Utilities
The Wall Street Journal's Rebecca Smith is becoming required reading. Today she has a great piece on the effect declining electric consumption is having on utilities.
A trend is developing in pockets of the country where household and business consumption of electricity is falling. Experts concede that this shift is not necessarily a knee-jerk reaction to the worsening economy, but is perhaps a new reality that presents a serious problem for utilities.
Renewable Energy Highlights and Commentary
As I read through the 2008 International Energy Agency (IEA) World Energy Outlook, I had the distinct impression that I was reading contributions from people with completely opposite points of view. The pessimist warned that we are facing a supply crunch and much higher prices. The optimist in the report said that oil production won't peak before 2030.
This trend held in the section on renewable energy. The optimist noted that renewable energy is expected to ramp "expand rapidly." The pessimist noted that biofuels are predicted to only supply 5% of our road transport fuel in 2030. And so the report goes, part rampant optimism and part rampant pessimism.
Utilities are too top-down, command and control
Utilities are top-down.
Whenever I talk to utilities about Smart Grids and Smart Meters they always trot out the same speech. They want to use Demand Response for peak shaving and they want to implement it by having a mechanism whereby they can come in to their customer's houses at times of maximum demand and turn down the settings on the aircon, immersion heater, etc.
Unfortunately this kind of traditional top-down, command and control attitude is more likely to turn people off Demand Response programs than to sell it to them.
Peak Energy: A North Sea Supergrid
Earth2Tech reports that England may be left out of Scottish plans to join a European supergrid crossing the north sea – Scotland Snubbing England in Supergrid Plans?.
The Scottish government believes the North Sea could become host to an underwater renewable energy grid, supplying power from wind, wave and tidal power across Europe, but England could be left out in the cold. A new study from Scotland looks at the possibility of a supergrid between Scotland, Norway, Sweden, Denmark, Germany and the Netherlands, but doesn't mention Scotland's big neighbor to the south.
Yes, Scotland is still part of the UK, and most of England's east coast is also on the North Sea, but the word "England" doesn't even show up once in the 21-page study and "UK" is only used in a couple of footnotes. It might just be an oversight, but the possible snub comes during the same week in which the UK government made a filing with the Commission on Scottish Devolution questioning the Scottish government's powers covering energy.
Peak Energy: Smart meters: are they the answer to big bills?
The Independent has a look at smart meters in the UK and how they can help people cut down on their energy bills – Smart meters: are they the answer to big bills?.
With energy bills at a record high, millions of Britons may be worrying about how they are going to pay to heat and power their homes this winter. Cutting back on energy use is one way to limit the financial damage of wintertime, but so few of us know where to start. This is where the new generation of "smart meters" can come in.
The 10 big energy myths | Environment | The Guardian
There has never been a more important time to invest in green technologies, yet many of us believe these efforts are doomed to failure. What nonsense, writes Chris Goodall
Efficiency & renewables | Energy Bulletin
The American Physical Society has just released a report on improving energy efficiency in the transportation and buildings sector:
Energy = Future Think Efficiency
There are links from the above to an Executive Summary and the full report (100 page PDF). This is not just a "change your light bulbs" document, but rather a comprehensive, information-filled challenge to the status quo with regards to government inaction with regards to energy conservation. It is also not a document on energy production and future difficulties in being able to do enough of this to keep the lights on — even with better efficiency. But it is well worth a read, with lots of data on energy use and great graphics.
New Energy Economy: Part 3, The Next Transition Team
Barack Obama has created a top-notch team to guide his transition into the White House (see "Obama fills key posts on environment, energy teams"). Next, he should create a team to guide America's transition to a new energy economy.
I'm not talking about the prestigious group of economic advisors Obama already has assembled to help him identify solutions to the economic meltdown. I'm talking about a team that includes experts in sustainable energy technologies, climate mitigation and adaptation, capital investment, state and local government, business, industry and labor.
Knowledge gaps hinder energy-efficient building transition: ENN — Technology to deliver "dramatic" cuts in emissions already exists, but knowledge gaps and old habits mean progress in being made "at a snail's pace," argues the World Business Council for Sustainable Development (WBCSD) in a new report.
Energy savings in buildings could deliver larger CO2 cuts than the entire emissions of the transport sector based on 2050 projections, says the global business association in the latest progress report for its 'Energy Efficiency in Buildings' project.
Peak Energy: Electricity from Waste Heat
Technology Review has an article on a new system from Ener-G-Rotors which harvests energy from low temperature waste heat – Electricity from Waste Heat.
Factories, data centers, power plants–even your clothes dryer–throw off waste heat that could be a useful source of energy. But most existing heat-harvesting technologies are efficient only at temperatures above 150 °C, and much waste heat just isn't that hot. Now Ener-G-Rotors, based in Schenectady, NY, is developing technology that can use heat between 65 and 150 °C.
Peak Energy: Low Temperature Geothermal Power
The ABC recently had a report on plans to power north-west Queensland with low temperature geothermal power using hot water from the Great Artesian Basin.
A Brisbane-based company says it could supply geothermal power to all of north-west Queensland. Clean Energy Australasia wants to build a $50 million geothermal power station near Longreach. But it has now also revealed plans to build a pilot geothermal project near BHP's Cannington mine at McKinlay, south of Cloncurry. The company's Joe Reichman says the Mount Isa region needs about 500 megawatts of power a year and geothermal resources could easily provide that. "It'll change the region into a powerhouse," he said. Mr Reichman says the company has applied for federal and state government grants and has support from the major mining companies in the region. If the projects proceed they would be the first geothermal power plants in Australia.
Peak Energy: The Clean Energy Economy
Technology Review has a post on the benefits and challenges facing a new clean energy economy – The Clean Energy Economy: A New Industrial Revolution Rising From Challenging Times.
In the last five years, many venture capitalists (myself included) have committed to backing entrepreneurs who aspire to build the next generation of clean energy companies that will endure. Thousands of companies have formed to harness alternative forms of energy like wind, solar and biofuels; and to reduce man's carbon footprint. Billions of dollars have been poured into this fledgling entrepreneurial ecosystem with the vision of creating significant wealth, millions of jobs, and energy security for our nation.
When the Telecommunications Act of 1996 was passed, entrepreneurs focused on the communications sector, and within a decade companies like Google, Yahoo and EBay became household names and changes heretofore unseen since the Industrial Revolution occurred. It's time for another Industrial Revolution, fueled by clean energy.
No electricity? Island now energy independent – MSNBC.com
Energy independence is still only a hypothetical goal for the U.S., but the owner of a tiny island off the coast of Connecticut says he has already achieved that feat and is offering his work as a model.
Dean Kamen, inventor of the Segway and numerous medical devices, jokingly refers to his North Dumpling Island as an independent nation and himself as Lord Dumpling. Kamen claims to have his own currency and offers visas to visitors to the tiny island a few miles from Mystic, where he is the only resident.
Energy: How low can you go? – Times Online
To take the heat out of global warming we must take radical action, learning to live on half the energy we currently consume. John-Paul Flintoff tries the low-watt diet.
The Washington Independent » EPA Moves to Ease Pollution Rules
The Environmental Protection Agency seems on the brink of issuing a new regulation that would make it easier for power plants to operate longer hours — and emit more pollution.
Under the proposed rule, power plants would be able to measure their rate of emissions on an hourly basis instead of their annual total output. As long as the hourly emissions stay at or below the plant's established maximum, the plant would be treated as if it were operating cleanly — even if its total annual emissions increased as plant managers stepped up output.
Under the current policy, power plants that seek to operate longer must install pollution-control equipment. The proposed rule, expected to be finalized in the next two weeks, would increase the life span of older power plants without owners having to install costly new pollution-control equipment.
Robert Redford: Americans Rejected 'Drill, Baby, Drill' — Bush Should Respect Our Choice
Part of the change Americans just voted for in overwhelming numbers was to move away from the failed energy philosophy of "drill, baby, drill" to a more farsighted strategy, emphasized by Barack Obama, based on clean, renewable energy and efficiency. Yet on the very day that we raised our voices for change, the Bush administration dragged us in the opposite direction.
The Bureau of Land Management cynically chose November 4 to announce a last-minute plan to lease huge swaths of majestic wilderness in eastern Utah for oil and gas extraction one month before President-elect Obama takes office.
---
Nuclear Editorial and Opinions
Times-News: Nuclear power is not the answer
A few comments regarding Mickey Garcia's letter published Nov. 18:
One more person pushing France as an example of how nuclear power can save the world.
No mention of France having to temporarily shut down 25 percent of its nuclear power plants due to impending overheating (possible meltdown) during the very hot European summer of 2003.
No mention of France having similar problems during the summer of 2005.
No mention of the likelihood of an increasing number of such shutdowns brought about by higher ambient temperatures as a result of global warming.
No mention of three radioactive leaks in France this last summer that contaminated local rivers, one in a famous wine region.
The Buy Now Pay Later Folly Of Nuclear Power (The Herald )
Allan Wilson suggests, incorrectly, that the replacement of existing nuclear power plants with new can reduce carbon emissions.
This is not the case – the only way to reduce our carbon emissions is to replace existing carbon- emitting power plants with those that do not.
Nuclear power is not the correct choice. The waste from such plants requires secure, supervised, storage for around 20,000 years.
Guest Column: Reactor a potential health risk – Opinion – (HometownAnnapolis.com)
Unistar Nuclear Energy is seeking federal approval to build a new nuclear reactor at the Calvert Cliffs plant on the west bank of the Chesapeake Bay, just 45 miles from Washington, D.C., and 55 miles from Baltimore.
At 1,600 megawatts, the new reactor would be easily the largest in the United States – and, at $10 billion, perhaps the most expensive. Supporters claim it will go a long way toward meeting future energy needs – and would do so in a "clean" manner.
Is costly nuclear energy too big a risk for San Antonio?
Sometime in the near future, Topic A in San Antonio will be whether or not to move forward with a several-billion-dollar investment in additional nuclear energy.
CPS Energy has invested $206 million on preliminary design and engineering to build two new nuclear reactors in Bay City and that money will run out at the end of the year. The debate over whether to move forward will be divisive because of the high costs of the project, which will almost certainly increase electric bills.
The fact is that San Antonio, like every other city in America, is at a crossroads: Do we bet our future on the old energy drivers — coal, fossilized fuels and nuclear — or do we invest substantially in energy efficiency and renewable sources such as wind and solar? Put another way, how green, both economically and environmentally, is our future?
The Top Nuclear Stories is published twice weekly. It is a produced
using a combination of social bookmarking and programming.
You can view or join the public group and add your own stories
by going here -> http://groups.diigo.com/groups/nukenews