Oh my! This is a rather major news cycle this time around.  Lets' get started.  From over 15,000 protesters  blocking spent fuel going to Gorleben in Germany, to the two major submarine accidents, yes folks there are two of them now, its gotten busy! The Russian incident now has a sailor confessing to causing the accident, while MoD has been caught attempting to cover up tons of tritium leaked in an incident in the UK, or the fire at a reactor in Japan.  Qatar and  South Africa are both re-evaluating plans for new reactors due to economic concerns… These are just the start of the mess.
Reports came out questioning both the media based attacks on Syria and Iran.  Relations between Russia and North Korea are now up in the air as a result of Obama.  Then you have the British press attempting to shift attention to the new submarine scandal (coverup) by covering the US broken Arrow.  Another big story and worth checking out is a release of lost photographs from the Hiroshima bombing!  I'm not even going to go into the India issue as things are happening on so many levels there.  Its a great time to watch the destabilization of Pakistan.
And the pro-nuclear side is now freaking out about Yucca-Mountain, with a new Christian Science Monitor proposal coming out about creating 4 regional spent fuel storage facilities.  An Idaho reactor bites the dust, along with stories about the economy and the arch away from the big push!  One of the most interesting stories was from last week where DTE had just completed their $300 million COL for a new Fermi reactor. The utility had no plans to do more than just complete and submit it. Any wonder why?  The shift in the big picture has yet to really take shape, but its clear we can expect a counter, and one of those most likely was another round of pronuclear micro nukes.  The heaviest pushers are CWIPing ratepayers, and then there is a whole new front opening up again in Virginia with the push for uranium mining as well as a new license in New Mexico.
A new story about recycling contaminated metals has hit thanks to the French connection. An excellent point came out in the Canadian press about how nuclear power is sapping money from going to real alternatives.  And should anyone be concerned about a real downturn and impacts of utilities being able to keep reactors operating safely?  Oh yeah, and Exelon has moved ahead with an aggressive takeover of NRG.  Hell, it was just last week that the LEU-HEU issue was getting some attention. At this point, who's got any cash to throw around in 6 months?
Oh my, and the overall energy stories are just too many to get a handle on.  Hard news vs. speculation will play a major roll in the coming weeks, and with the IAEA suggesting that oil prices will soon be jumping back up, while Wall Street prices are jumping up and down every day, some of the worst projections that were made are starting to look worriesome.  All we have to fear…
If you are interested I'm exploring the idea of putting together a weekly interview with one of the groups working on a campaign, project etc.  If you would like to help with this let me know!
One of the hardest parts of putting together an on the fly newsletter like this is the fact that its hard to better organize and intro the stories coming out. One of the problems is that really important stories that the media is ignoring, that need attention tend to go over the waterfall really fast CNN style.  Due to the technical structure of how I build the news, its almost impossible to give any kind of weight to anyone story and especially to focus on where so many issues are going.  I'm torn between just shutting up and posting the stories or trying to highlight the stories that  stick out.  The movement could clearly use more people working to look closer at all the major issues blowing through like a gale wind.  The triage approach I'm doing here isn't exactly ideal.
Anybody have a handle on how many active issues where people are fighting exist right now in the US or beyond?  5… 50 ??? There is no doubt that the NEI is tracking every opposition campaign in the country.  For anyone who has ever done any kind of legal summarization, this is one area that would be a very helpful step for keeping an eye on the issues and how they are going. Input??
---
Top Nuclear Stories Index
---
Nuclear Reactor News
Nonproliferation Policy Education Center: The Credit Crunch and Nuclear Power
Since the decline following nuclear power's golden era of the mid-70s, there have been frequent predictions of an imminent nuclear revival, but all came to nothing…
SAfrica to re-examine nuclear plant plan -official | Reuters
South Africa's plan to build a nuclear plant to tackle its energy shortages has to be revisited in light of the economic climate and the project may be postponed, an energy ministry official said on Thursday.
The country plans to build its second nuclear power plant, estimated to cost billions of dollars and meant to provide 20,000 megawatts of power to help meet fast-rising demand that the country has not been able to keep up with.
NRC responds to VY cracks – Brattleboro Reformer
An initial report from Entergy Nuclear Vermont Yankee to the Nuclear Regulatory Commission indicated there were no signs of fatigue in structural welds in the power plant's steam dryer, wrote Neil Sheehan, spokesman for the NRC, in an e-mail to the Reformer.
"As part of the Extended Power Uprate process, Entergy committed to the NRC to perform a detailed examination of the steam dryer in each of the three outages after attaining the uprated power level," wrote Sheehan.
The steam dryer is a static device with no moving parts meant to extract water vapor from steam produced by the reactor before it is sent to the power turbine.
Progress Energy gets OK to raise average bill by $16 Star-Banner | Ocala, FL
The Florida Public Service Commission on Wednesday granted Progress Energy an increase in its average monthly rates to cover its increasing fuel expenses and make environmental improvements to its existing power plants.
The request, which raises the average power customer's bill $15.87 a month, follows an earlier PSC meeting this fall when the five-member panel approved another Progress Energy hike of $11.42 to begin paying the cost of building its proposed Levy County nuclear power plant.
EDF reaffirms EPR reactor will start in 2012 | Reuters
France's EDF (EDF.PA: Quote, Profile, Research, Stock Buzz) plans to start the new-generation EPR reactor under construction at the Flamanville nuclear site in northwest France in 2012, and not in 2013 as stated by Areva earlier, EDF said on Wednesday.
"EDF confirms the European Pressurized Reactor (EPR) will start in 2012," EDF said in a statement.
TheDay.com – Millstone Decommissioning Funds Hurting
Funds set aside to pay for the eventual shutdown and cleanup of Millstone Power Station are taking a hit as the stock market continues to lose value.
How much of a hit, however, is hard to gauge, since Millstone owner Dominion's third-quarter earnings report does not provide a breakdown of how much money is in each individual fund.
allAfrica: Nigeria: Nuclear Power – IAEA Gives Country Pass Mark
The International Atomic Energy Agency (IAEA) has commended Nigeria's preparation for the deployment of Nuclear power in the country.
A communiqué at the end of the two day review workshop and expert mission to support the introduction of the nuclear power in Nigeria, quoted an IAEA official as saying although "the programme requires some technical thinking and work, we have very strong feeling that Nigeria is moving in a good direction."
Bloomberg.com: J-Power Delays Oma Nuclear Plant Start by 2 1/2 Years
J-Power, Japan's biggest electricity wholesaler, said it has delayed the start of its first atomic power plant by 2½ years after carrying out additional work to make the station resistant to a strong earthquake.
The plant, located in Oma in Japan's northern prefecture of Aomori, will start in November 2014, Electric Power Development Co., J-Power's official name, said in a statement to the Tokyo Stock Exchange. It was originally slated to start in March 2012.
Exelon bid for NRG turns hostile | Reuters
Exelon Corp launched a hostile bid for NRG Energy Inc (NRG.N: Quote, Profile, Research, Stock Buzz) on Tuesday, two days after the power producer rejected its $6 billion-plus offer.
"Their decision to reject our proposal, without any discussion with us as to the merits or structure of our proposal, has left us with no choice but to bring the offer directly to the NRG shareholders," Exelon Chairman and Chief Executive John Rowe said in a statement.
Exelon won't increase $6 billion offer for NRG — chicagotribune.com
Power giant and utility operator Exelon Corp. said Tuesday that it is taking its all-stock bid of around $6 billion for NRG Energy Inc. directly to shareholders after NRG executives rejected it as being too low.
Exelon said it will start the exchange offer Wednesday for all of NRG's shares.
Company's plan rejected to build a nuclear plant in Idaho with Areva's design | Lynchburg News Advance
A company that wants to build a nuclear plant in Idaho using Areva's Evolutionary Power Reactor design hit a minor roadblock in that goal last week.
The Planning and Zoning Commission of Elmore County, Idaho, voted against rezoning 1,400 acres of farmland to heavy industrial so Alternate Energy Holdings Inc. could build the plant.
Lease deal could give nuke plant a home – Salt Lake Tribune
In a development that could provide locations for a new uranium mill and Utah's first nuclear power plant, Emery County and the School and Institutional Trust Lands Administration are close to inking a deal for an industrial park west of Green River.
SITLA's lawyers sent the final lease to Emery County this week, said John Andrews, the school trust's legal counsel and associate director.
Quatar reconsiders nucler | guardian.co.uk
Nuclear power plants have become less economically attractive for Qatar with the fall in international oil and gas prices, a Qatari official said Monday.
"Nuclear would not compete with the current price of gas for us," Yousuf Janahi, manager of corporate planning and business development at Qatar's state-owned power company Kahramaa, told Reuters on the sidelines of a nuclear energy conference.
"It is less economically viable now, and less attractive. The potential costs are changing with the turmoil in financial markets, the economic slowdown and development of alternative fuels."
---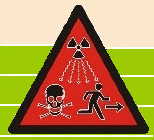 Nuclear Health and Safety News
AFP: Sailor charged in deadly Russian nuclear sub accident
A Russian sailor has been charged for causing an accident where 20 people were gassed to death on a nuclear submarine in the country's worst tragedy since the 2000 Kursk disaster, officials said on Thursday.
"The suspect is one of the sailors of the crew, who for no reason set off the fire extinguishing system, as a result of which 20 people died and 21 were hospitalized," investigator Vladimir Markin told Vesti-24 television.
"This sailor has already testified to his guilt," said Markin, a spokesman for investigators probing Saturday's accident about the Nerpa submarine, which raised new doubts about the safety of Russian military hardware.
AFP: Fire at Japan nuke power plant injures worker: operator
A fire broke out at a nuclear power plant in northern Japan on Thursday, injuring one worker but causing no radiation leak, the operator said.
Firefighters put out the fire about an hour after white smoke was spotted coming out of the reactor, which was already shut for a regular check-up, Tohoku Electric Power said.
"One worker sustained minor burns but was not exposed to radiation," a company spokesman said, adding there was no leak to the outside environment either.
Panel wants new radiological health rule | The Burlington Free Press
The Department of Health should rewrite a 1977 radiological health rule it uses to monitor radiation releases from the Vermont Yankee nuclear power plant and make sure the public has an opportunity to comment, a legislative oversight committee concluded Wednesday.
Critics of the nuclear plant have said the Health Department had re-interpreted the emission measurement rule over the years, allowing radiation at the edge of the plant's property to violate state standards.
Health Department officials have countered there's science behind their measurement practices.
ARKANSAS RADIATION INDUCED CANCERS LINKED TO FALLOUT FROM NUCLEAR TESTING | Science Blog
Here in Arkansas with way above normal cancer rates, the survivors linked to radiation induced cancers ask me to find the source of radiation that caused their cancers. Radioactive fallout from the 1950's nuclear weapons tests in Nevada spread throughout most of the nation, but the hottest spots were in the Midwest and Northwest, according to government projections.
Data, was compiled by the National Cancer Institute as part federal study over a decade ago. It was the first to show high exposure rates outside Nevada and Utah. Some of the highest doses of fallout were received by milk drinking children here in Arkansas.
From earlier studies, exposure rates were highest in 12 states east and north of the Nevada desert: ARKANSAS, Missouri,Nevada,Utah, Wyoming, South Dakota, Nebraska, Kansas, Iowa, Idaho, Montana, and Colorado.
BBC NEWS | UK |Â  Agency admits sub leak breakdown
The Environment Agency (EA) has admitted it should have told local people earlier about a leak from a nuclear submarine at a UK base.
Hundreds of litres of coolant spilled into the River Tamar from HMS Trafalgar while it was being worked on at Devonport on 7 November.
But Plymouth City Council, which is responsible for emergency planning, was only told on 11 November.
Boulder lab missing radioactive devices – The Denver Post
The National Oceanic and Atmospheric Administration in Boulder has promised to provide a complete accounting of all licensed radioactive material at its facility after the loss of three devices containing small quantities of radioactive material, the Nuclear Regulatory Commission announced today.
NOAA, which is part of the U.S. Department of Commerce, holds an NRC license, authorizing it to possess radioactive materials used in various devices for research purposes.
Russia removed radioactive lighthouses from Arctic coast
In the course of summer, Russia removed another 46 strontium-fuelled lighthouses from the coast of the White Sea and the Barents and Kara Seas. With Norwegian project support, Russia has now removed 180 radioactive lighthouses between Murmansk and the Novaya Zemlya and replaced them with solar cell installations.
Strontium-fuelled lighthouse (Fylkesmannen.no)The 46 lighthouses were all sent to the VNIITFA institute in Moscow, Rosbaltnord.ru reports with reference to RIA Novosti. Another 11 lighthouses will be brought from the island of Vaigach to Moscow next summer.
The Associated Press: Russian sub survivors: Freon killed as crew slept
Dozens of crewmen were fast asleep on a nuclear submarine when freezing Freon gas poured over them from a firefighting system, survivors said Tuesday in the first eyewitness accounts of the Russian submarine accident that killed 20 people.
The Nerpa submarine was undergoing sea trials Saturday in the Sea of Japan when its fire-extinguishing system switched on, spewing liquefied Freon gas that asphyxiated the victims and sent 21 others to the hospital. The submarine returned to its home port under its own power Sunday.
Radioactive leak at Devonport
AN INVESTIGATION has been launched after hundreds of litres of radioactive coolant spilled from a Devonport-based nuclear submarine.
The liquid escaped into the River Tamar after an incident involving HMS Trafalgar.
The Royal Navy has confirmed up to 280 litres of water, likely to have been contaminated with tritium, poured from a burst hose as it was being pumped from the submarine in the early hours of Friday. The submarine was alongside at Devonport, after undergoing routine maintenance.
Plymouth attacks MoD over radioactive leak
COUNCIL chiefs have attacked the Ministry of Defence for failing to let them know about a radioactive leak from a nuclear submarine in the River Tamar.
Plymouth City Council, responsible for emergency planning, only heard about the incident involving HMS Trafalgar from media reports yesterday – four days after it happened.
The MOD admitted it should have told the council and said it was working to make sure there was no repeat of the breakdown in communication.
Radioactive leak hits river – Home News, UK – The Independent
Radioactive liquid spilled into a river during maintenance work on a nuclear submarine, the Ministry of Defence has confirmed. The Royal Navy said up to 280 litres (62 gallons) of contaminated water spilled from a ruptured hose as it was used to pump out coolant from HMS Trafalgar at the Devonport Naval Base in Plymouth.
The incident happened shortly after midnight on Friday and the contaminated liquid spilled into the River Tamar. An MoD spokesman said: "During a standard operation to transfer primary coolant from HMS Trafalgar to an effluent tank on the jetty, a hose ruptured, resulting in a leak of the coolant. A maximum of 280 litres of coolant were discharged from the hose on to the submarine casing, jetty and into the river Tamar.
Nuclear submarine leak: What is tritium? – Telegraph
However, in nuclear reactors such as the one inside HMS Trafalgar it is simply an unwanted by-product of the reaction.
As cooling water passes through the core it becomes contaminated with tritium.
It is this contaminated water that was mistakenly released.
In normal circumstances that water would have been stored and treated until the radioactivity of the tritium had been sufficiently reduced. Then the Royal Navy would have legally released it into the estuary.
'Radioactive' liquid leaks from Navy's nuclear submarine in worst spill for 23 years | Mail Online
Hundreds of litres of potentially radioactive liquid leaked into a river after an incident involving a nuclear submarine, it emerged today.
The Royal Navy, which quarantined the area, admitted that 280 litres of possibly toxic coolant water escaped from a burst hose after being pumped from HMS Trafalgar.
The liquid, which cools a nuclear reactor, is likely to have been contaminated by tritium, an unstable form of hydrogen that glows in the dark and is used to create the luminous glow on watch dials.
More cracks found on Yankee's steam dryer: Rutland Herald Online
Workers at Vermont Yankee nuclear plant identified 16 additional cracks in the steam dryer, a key component in the reactor, which has failed at other nuke plants that have undergone power increases.
Entergy Nuclear announced Monday the plant had successfully completed a three-week refueling and maintenance shutdown, and Vermont Yankee was back generating electricity. Half of the plant's production is sold to Vermont utilities.
Robert Williams, Entergy Nuclear spokesman, said the discovery of the 16 additional cracks brings the total number in the steam dryer to 63 cracks.
Radiation caused man's illness
Mt. Pleasant native George Kittrell graduated from Hay Long High School in 1948 and was in college at MTSU when he signed up for a three-year Army hitch on Sept. 11, 1950.
"I knew my country was in trouble so I signed up to go to Korea," Kittrell said.
But Kittrell did not go to Korea. He was 21 years old and a soldier at Ft. Campbell when in November 1951 he was re-assigned to Camp Desert Rock, Nevada.
Radioactive kegs menace public, hike recycling costs – Houston Chronicle
Improper disposal of industrial equipment and medical scanners containing radioactive materials is letting nuclear waste trickle into scrap smelters, contaminating consumer goods, threatening the $140 billion trade in recycled metal and spurring the United Nations to call for increased screening.
Last year, U.S. Customs rejected 64 shipments of radioactive goods at the nation's ports, including purses, cutlery, sinks and hand tools, according to data released by the Department of Homeland Security in response to a Freedom of Information Act request. India was the largest source, followed by China.
Associated Press: Reports: Russian accident sub intended for India
India's navy was supposed to lease the brand-new Russian nuclear submarine that suffered an accident over the weekend which killed 20 people, news reports said Monday.
An Indian naval spokesman would not comment Monday on leasing this or any submarine from Russia — but his boss has said previously that India was interested.
The Akula-class sub was undergoing trials in the Sea of Japan when its fire-extinguishing system activated in error, spewing Freon gas that suffocated the victims and injured 21 others.
BBC NEWS | Europe | Russia investigates sub disaster
An inquiry is under way into Saturday's gas poisoning on a Russian nuclear submarine in the Pacific that left 20 people dead, including 17 civilians.
Another 21 people were left ill in what officials believe was an "unsanctioned" activation of an automatic firefighting system that released freon gas.
Experts speculated that the presence of many civilians aboard during sea trials may have elevated the death toll.
BBC NEWS | Radioactive legacy of 'lost bomb'
The crash of a B-52 aircraft, armed with nuclear warheads, in north-west Greenland back in 1968 has left a lasting legacy, according to those involved in the clear-up and those who live in the region now.
There are claims of long-term damage to the environment and to the health of individuals, allegations disputed by the governments involved.
Following the fire aboard the aircraft, the high explosives surrounding the nuclear weapons exploded but without setting off the actual nuclear devices, which were not armed.
---
NRC News
FR: NRC: Bell-Bend COL
PPL BELL Bend, LLC; Notice of Receipt and Availability of Application for a Combined License On October 10, 2008, PPL Bell Bend LLC (PPL) filed with the Nuclear Regulatory Commission (NRC, the Commission) pursuant to Section 103 of the Atomic Energy Act and Title 10 of the Code of Federal Regulations (10 CFR) Part 52, "Licenses, Certifications, and Approvals for Nuclear Power Plants," an application for a combined license (COL) for an evolutionary power reactor (US EPR) nuclear power plant at their Berwick site (adjacent to the Susquehanna Steam Electric Station) in Luzerne County, Pennsylvania. The reactor is to be identified as the Bell Bend Nuclear Power Plant.
NRC – NRC Publishes Survey Results on Nuclear Accident Response Strategies to Protect the Public
The Nuclear Regulatory Commission released today a publication that provides new insights into how best to protect the public during a nuclear power plant accident. The publication is based on the results of focus groups and telephone surveys conducted in the Emergency Planning Zones (EPZs) around reactor sites. The data will help the NRC review its regulations and guidance related to emergency preparedness and determine if changes need to be considered to existing protective action strategies.
Focus groups were used in 2007 to collect information that guided the development of the phone survey. The phone survey was administered in 2008 by Sandia National Laboratories, under contract to the NRC, to approximately 2,500 households randomly selected in order to obtain 800 completed, anonymous surveys.
US NRC launches probe of FirstEnergy's Pennsylvania nuke
The US Nuclear Regulatory Commission on Wednesday said it dispatched a special inspection team to review how FirstEnergy Nuclear Operating Co. handled an incident at its Beaver Valley-1 nuclear unit in which air was trapped in a system that would supply water to the reactor during an accident. NRC said Fenoc had detected a "void" in the suction lines for both trains of the unit's low-head safety-injection system. Fenoc discovered the problem September 23 and "effectively eliminated" the void October 4 and 5 by venting both loops of the system and then filling the system with water, NRC said. After Fenoc detected the void, the company determined that the system would operate as designed during an accident, NRC Region I spokeswoman Diane Screnci said.
FR: NRC W Virginia remediation completions cert
The Homer Laughlin China Company (HLC) operates on the banks of the Ohio River in Newell, West Virginia, located in the state's northern panhandle. HLC's 37-acre site contains a number of plant buildings and structures used in the production of commercial and retail tableware.
FR: Guide for electronic NRC submissions
Updated Version of the Guidance for Electronic Submissions to the NRC AGENCY: Nuclear Regulatory Commission (NRC). ACTION: Notice of availability.
SUMMARY: The latest revision of the Guidance for Electronic Submissions to the NRC (Revision 4) is now available for review. The document can be found under Submittal Instructions at http://www.nrc.gov/site-help/ e-submittals.html. There are two significant changes to this document that are of interest to stakeholders. The first change covers the recommended file size for documents submitted to the NRC via the Electronic Information Exchange (EIE). In the past, the NRC suggested that the file size be limited to no more than 50 megabytes (MB). Based on operational experience, the NRC is modifying that recommendation and now suggests that files sent electronically to the NRC be no more than 15 MB. This revised guidance is intended to address issues that have arisen because of file size limitations
NRC: NRC Sends Special Inspection Team to Beaver Valley Nuclear Plant
The Nuclear Regulatory Commission has sent a team of specialists to review the circumstances surrounding the identification of air trapped in a safety system at the Beaver Valley Unit 1 nuclear power plant in Shippingport, Pa. The team began its work at the site today. There are two nuclear reactors at Beaver Valley, both operated by FirstEnergy Nuclear Operating Company (FENOC).
On Sept. 23, FENOC detected air (called a "void") in the suction lines for both trains of the low-head safety-injection system (LHSI) at Beaver Valley Unit 1. (The low-head safety-injection system is one of the systems that supply water to the reactor in the event of an accident at the plant. It is also used to circulate cooling water following an accident.) At the time, FENOC determined that the system would have operated as designed. On Oct. 4 and 5, the company effectively eliminated the void by venting both loops of the system and filled the system with water. The company also verified the same conditions did not exist at Beaver Valley Unit 2.
---
Nuclear Fuel Cycle News
Expert discusses health effects of uranium mining
Between 100 and 150 people attended a program Saturday at the Community Center at Chatham to learn more about the potential health effects of uranium mining in Pittsylvania County.
The free educational program was sponsored by the Dan River Basin Association and featured Douglas M. Brugge, an associate professor in the Department of Public Health and Family Medicine at Tufts University School of Medicine in Boston, Mass.
Brugge spoke on the history and health effects of uranium mining.
Chadron Record: Regional groups unite to oppose uranium mining
Environmental activists from a four-state area met near Chadron last weekend to discuss their objections to the rapid expansion of uranium mining in the region, and to plan strategies to advance their cause.
The meeting, hosted by the Western Nebraska Resources Council (WNRC), was held in Chadron because of its proximity to the Crow Butte Resources in-situ leach (ISL) uranium mine, which is already in the process of permitting one major expansion and has two more in planning stages.
Expert discusses health effects of uranium mining
Between 100 and 150 people attended a program Saturday at the Community Center at Chatham to learn more about the potential health effects of uranium mining in Pittsylvania County.
The free educational program was sponsored by the Dan River Basin Association and featured Douglas M. Brugge, an associate professor in the Department of Public Health and Family Medicine at Tufts University School of Medicine in Boston, Mass.
Brugge spoke on the history and health effects of uranium mining.
Virginia: Coal, energy commission moves forward on uranium study
The Virginia Coal and Energy Commission voted 12-0 Thursday to study uranium mining.
The decision will have far-reaching consequences for Pittsylvania County, which is home to what is believed to be the largest uranium deposit in the United States.
Marline Uranium Corp. discovered the Coles Hill deposit, about six miles northeast of Chatham, in the early 1980s.
Independent: URI granted permit
This may be the beginning of a bright new future for uranium mining in New Mexico. Uranium Resources, Inc., announced that the Mining and Minerals Division of the New Mexico Energy, Minerals and Natural Resources Department granted the company a permit to conduct exploratory drilling in the Ambrosia Lake area, where the company has approximately 2.4 million pounds of mineralized uranium material combined on several sections.
The permit allows URI to drill 10 uranium exploratory holes about six miles west of the village of San Mateo.
Australians against uranium expansion
A Newspoll survey conducted by the Australian Conservation Foundation (ACF) has revealed that 40% of Australians are against the export of Australian uranium to any country for use in nuclear power plants for electricity generation.
A further 22% were found to be against the export of uranium to countries that possess nuclear weapons, even if those countries have signed the nuclear Non-Proliferation Treaty (NPT).
OpEdNews » Honor Vets by Learning About Depleted Uranium
As Europe mourns in Verdun today for those lost in "The War to End All Wars", World War I, we could look to another moment in European history to shed light on the most aggressively silenced story of the Bush administration.
In late 2000 and January 2001, reports were exploding across Europe about the rise in cancer amongst NATO soldiers who had served in the "peacekeeping missions" in Bosnia and Kosovo. The effects of the depleted uranium in the U.S. and U.K. weapons could not be ignored.
---
Nuclear Waste News
de.indymedia.org | Students' Demonstration in Lüchow
On 7th November hundreds of protesters took to the streets of the town of Lüchow, Germany today to protest the transport of nuclear waste into the Wendland region. Their march was also in memorial of Sebastian Briaut, the French man who died while protesting the Castor transport in 2004.
After the hour-long march, tensions rose as the crowd approached the road leading to the local police barracks. As student organizers encouraged those attending the 'official demonstration' to return to it, around 150 people left the official march, which organizers had planned to have turn back at the roundabout at the Saaßer Chaussee towards the center of Lüchow. This 150 instead decided to continue on, walking down Salzwedeler Landstraße, toward the police barracks.
Anti-Nuclear Protest Reawakens: Nuclear Waste Reaches German Storage Site Amid Fierce Protests – SPIEGEL ONLINE –

German riot police confronted activists along the route of the nuclear waste transport.
Nuke dump: Yucca Mountain, or somewhere else? – Carlsbad Current-Argus
With research, development and implementation of alternative and renewable energy sources pushed to the front-burner, attention has naturally turned to nuclear power.
But if nuclear power is to become more of a player in our energy future, the problem of where to dispose of nuclear waste must be addressed and solutions found.
Radioactive materials getting recycled into goods – Los Angeles Times
French authorities made headlines last month when they said as many as 500 sets of radioactive buttons had been installed in elevators throughout France. It wasn't an isolated case.
Improper disposal of industrial equipment and medical scanners containing radioactive materials is allowing nuclear waste to trickle into scrap smelters, contaminating consumer goods, threatening the $140-billion trade in recycled metal and spurring the United Nations to call for increased screening.
EnergySolutions posts 7.7% gain in Q3 – Salt Lake Tribune
Salt Lake City-based EnergySolutions Inc. announced increased profits and revenues for the third quarter.
Net income jumped to $10.9 million, or 12 cents per share, compared with $200,000 in the same period last year. Revenues were $419 million, up 7.7 percent from $389 million from the quarter ending Sept. 30, 2007.
"In summary, our core business remains strong in spite of the effects of the current turmoil in the financial markets," CEO R Steve Creamer said. "Our capital structure is sound, our debt levels are manageable and we have over $100 million of cash and undrawn lending commitments from our banks."
KXNT – Las Vegas – Obama May Alter Yucca Mountain's Future
At least two of Nevada's federal officials are hopeful President-elect Barack Obama will shut down further funding of Yucca Mountain. For more than two decades, the Silver State's senators and congressional representatives have fought to keep the site 90 miles northwest of Las Vegas from becoming a waste dump for nuclear power plants nationwide. The federal government has funded studies showing that Yucca Mountain is the most logical choice for the repository, and has allocated millions of dollars getting the site ready. Those against the project have been able to stall the issue so far, despite support for the project by the Bush administration over the last eight years. Senate Majority Leader Harry Reid and Congresswoman Shelley Berkley both say they are confident Obama will keep his pre-election promise to fight the dump. Meanwhile, the Department of Energy continues to ready the site for the delivery of 77,000 tons of waste. The DOE needs approval from the Nuclear Regulatory Commission. That approval is still three to four years away.
Anti-Nuclear Protest Reawakens: Nuclear Waste Reaches German Storage Site Amid Fierce Protests – SPIEGEL ONLINE
A shipment of radioactive waste from German nuclear plants arrived at a storage site on Tuesday morning after being delayed by fierce protests from nuclear activists. The demonstrations are partly in response to conservative calls for a rethink of the planned phaseout of nuclear power stations.
German riot police confronted activists along the route of the nuclear waste transport.
Eleven trucks carrying radioactive waste from German nuclear power stations arrived a day late at their destination, a storage site near Gorleben in northern Germany, early on Tuesday morning after thousands of anti-nuclear activists tried to stop the convoy.
Nuclear Transport Protests Particularly Violent, Say Police | Germany | Deutsche Welle
The 10,000 police at the scene were ordered to clear the road before the trucks departed from a railway freight yard carrying the 11 containers. They were bound for the storage site at Gorleben where tons of similar waste are already guarded round the clock.
Reuters – KYRGYZSTAN: Landslides threaten radioactive waste dumps
Residents of the village of Min-Kush in Naryn Province, central Kyrgyzstan, are worried that a mudslide could destroy a nearby radioactive waste dump and contaminate the local river.
The Soviet-era radioactive waste dump is about 2km from Min-Kush and close to the River Tuyuk-Suu.
"We are afraid of a huge mudslide triggered by heavy rain. It could destroy the radioactive waste dump, leading to contamination of the river. What will we do?" asked 35-year-old Saparkul Burkokbaeva from Min-Kush.
Nuclear waste dump inquiry heads to Alice (Australian Broadcasting Corporation)
Anti-nuclear campaigners say they are pleased a Senate inquiry into a Northern Territory nuclear waste dump is coming to Alice Springs.
The Senate's environment committee is investigating the possible repeal of the Howard government legislation that overrode NT laws against a dump.
It will hold public hearings in Alice Springs next Monday and Tuesday.
A radioactive cheese grater at Genesee Township landfill points out toxic dangers from Chinese products – Flint Journal
There are lots of toxic hazards to guard against in the stuff that ends up at recycling centers and landfills.
Until this past summer, a radioactive cheese grater wasn't one of them.
According to the state Department of Environmental Quality, the common kitchen utensil with an uncommon past set off the alarms at Genesee Recycling in August, sending ripples all the way to the U.S. Nuclear Regulatory Commission and Environmental Protection Agency.
Duke contracts with DOE to dispose of new reactors' spent fuel
Duke Energy has signed a contract with the Department of Energy for the disposal of spent fuel generated by its proposed William States Lee III nuclear power plant in South Carolina. Duke's contract with the department is the first publicly announced for disposal of spent fuel from new reactors. In a November 10 press statement, Duke Energy Chief Nuclear Officer Dhiaa Jamil said the contract "is a vital step in supporting the timely licensing" of the station.
The US nuclear waste issue – solved | csmonitor.com
To reverse the current outdated policy, we need to set up four regional used-fuel storage facilities to act as transfer stations. These would provide geographic equity and allow relocation of the backlog of used fuel to locations where it can be stored safely, securely, and efficiently for up to 90 years before reprocessing or permanent disposal. This can be done with existing revenue and provides the time to implement the second part of the plan: developing and demonstrating an acceptable approach for permanent geologic disposal.
'Violent' protesters hold up German nuclear waste transport
Thousands of protesters held up a truck convoy carrying nuclear waste in Germany Monday, repeatedly invading a 20-kilometre road leading to a secure storage warehouse. Police said the protests, the biggest since 2001 during the waste transport operations, which take place every few months, were also more violent than usual.
Protesters had tried to undermine a railway, seize a truck and shot signalling flares at a police helicopter.
Federal police commander Thomas Osterroth said, "A few of them are willing to be very violent."
The 10,000 police at the scene were ordered to clear the road before the trucks departed from a railway freight yard carrying the 11 containers. They were bound for the storage site at Gorleben where tons of similar waste are already guarded round the clock.
The Renaissance of the Anti-Nuclear Movement – SPIEGEL ONLINE
This weekend over 15,000 people turned out to disrupt a delivery of nuclear waste across Germany — one of the largest such protests in years. The German press expects the nuclear issue to play a big role in next year's election campaign.
When the government of former Chancellor Gerhard Schröder, which saw his Social Democrats paired with the Greens in a governing coalition, announced in 2000 that the country was phasing out its nuclear power plants, it seemed that decades of anti-nuclear activism in Germany could be laid to rest. Indeed, protests against atomic power virtually disappeared from the calendars of political ativists.
BBC NEWS | Europe | German clashes over nuclear cargo
A shipment of nuclear waste is expected to arrive at a dump in Germany despite mass protests from environmentalists.
Eleven containers of treated waste were on Monday transferred from a train onto lorries in Dannenberg for the final journey to the northern Gorleben site.
The train was delayed for hours after setting off from La Hague in France on Friday, as protesters clashed with police trying to block the shipment.
---
Nuclear Policy News
Inquiry to review nuclear treaties – The Canberra Times
Australia's nuclear disarmament and non-proliferation efforts are to be subject to a wide-ranging parliamentary review.
Prime Minister Kevin Rudd has directed the Federal Parliament's Joint Standing Committee on Treaties to undertake an inquiry into nuclear disarmament and non-proliferation treaties that involve Australia. These include the Nuclear Non-proliferation Treaty, the Comprehensive Nuclear Test Ban Treaty, the South Pacific Nuclear Free Zone Treaty, and bilateral safeguards agreements that cover the export of Australian uranium.
The joint committee is to review how the treaties might be made "more comprehensive or effective".
TheStar.com | Nuclear curbing alternatives?
Environmental groups say Ontario's atomic focus detracts from efforts to develop greener electricity
The Ontario government's goal of increasing the amount of green power in its 20-year electricity plan can't be met unless it pulls back on its commitment to nuclear, a coalition of influential environmental groups argued yesterday.
The energy ministry's response: Current nuclear levels are here to stay.
"We're still not moving off maintaining that commitment of 50 per cent nuclear," ministry spokesperson Amy Tang said.
But the coalition, a group led by environmental think tank the Pembina Institute, said the same dollar can't be spent twice – some part of the plan has to give. It took aim yesterday at the aging Pickering B and Bruce B nuclear generation stations, which will begin reaching the end of their lives in 2013.
RN&R > Nuke folks worry
The nuclear energy industry is fretting over the next president's stand on the proposed federal dump for high level nuclear wastes at Yucca Mountain.
"I'm a little worried about his position on nuclear power," American Electric Power Co. CEO Michael Morris told Bloomberg News. Obama has described the Yucca project as outmoded and called for "exploring new alternatives for safe, long-term solutions based on sound science." Obama could withdraw the license application for the project that is now pending before the Nuclear Regulatory Commission.
Vicksburg Post > New nuclear plant less likely during Obama presidency
The sun didn't set on chances for a new nuclear plant in Mississippi with the election of Barack Obama, but the skies became far more cloudy.
As a candidate, Obama set two preconditions for any new approvals that may be impossible for energy companies to meet.
One was no federal subsidy for the costs.
The other was for an approved facility for storage of nuclear waste to be in operation — and Obama doesn't support a repository at Yucca Mountain, the Nevada site proposed by the U.S. Department of Energy for spent fuel many years ago and a political football since.
BBC NEWS | South Asia | Britain lifts India nuclear ban
The UK Government has announced the lifting of a ban on exporting sensitive nuclear technology to India.
Firms had up until last month been banned from supplying equipment and material on the Nuclear Suppliers Group (NSG) "trigger list" to India.
But the government says that items intended for civilian nuclear projects can now be exported.
---
Nuclear Weapons News
The Raw Story | Documents linking Iran to nuclear weapons push may have been fabricated
The International Atomic Energy Agency (IAEA) has obtained evidence suggesting that documents which have been described as technical studies for a secret Iranian nuclear weapons-related research program may have been fabricated.
BBC NEWS | Talks to give clues on US-Russia ties
Talks on nuclear arms getting under way in Geneva should indicate how relations will develop between the US and Russia under President Barack Obama.
Over the next few months it should become clearer as to whether the two countries will agree on further reductions in their nuclear arsenals – and whether they will solve the problem of the American anti-missile system due to be installed in Poland and the Czech Republic.
The Associated Press: Syria blames Israeli bombs for uranium traces
Syria's foreign minister suggested Wednesday that Israeli bombs may be the source of uranium traces that diplomats at the U.N. nuclear agency said were found at a suspected nuclear site.
Walid al-Moallem said the diplomatic leaks about the traces found at the site, which was targeted by Israeli warplanes in September 2007, were politically motivated and aimed at pressuring Syria.
Greenland knew about fourth nuclear bomb since 90s
A BBC investigation uncovered evidence of a fourth undiscovered nuclear bomb from the Thule crash in 1968, Greenland has known about it for a decade
The Thule workers' association already knew about the fourth nuclear bomb back in 1999, said Jens Zinglersen, the chairman of the group of workers affected by the radiation.
FR: Continuation of National Emergency with Respect to Weapons of Mass Destruction
by Executive Order 12938, the President declared a national emergency with respect to the unusual and extraordinary threat to the national security, foreign policy, and economy of the United States posed by the proliferation of nuclear, biological, and chemical weapons (weapons of mass destruction) and the means of delivering such weapons.
US Wants To Resume Nuke Testing To Retain Bomb Making Skills
U.S. Defense Secretary Robert Gates is all for a resumption of nuclear tests. In a key speech at the Carnegie Endowment for International Peace, he said the United States could not maintain deterrence, reduce arms or modernize them without tests.
Gates pledged to set up a special group under James Schlesinger, a former U.S. defense and energy secretary, to draft measures for the direction and supervision of nuclear facilities in the country.
US left nuclear weapon under ice in Greenland – Telegraph
The incident came amid the height of the Cold War, when American B52 bombers were flying continuously around the country's Thule Air Base to keep watch for possible missile strikes from the USSR.
Pentagon chiefs believed that the Soviet Union would seek to eradicate the base, whose ability to scan surrounding skies made it strategically crucial. They also feared a strike on the base could be a prelude to an attack on the US mainland.
Unbeknown to Denmark – of which Greenland is a self-governing province – the B52s were carrying nuclear bombs, in anticipation of flying direct to Moscow if any Soviet missiles destroyed the base.
Has Anyone Seen a Stray H-Bomb? – The Lede – New York Times Blog
A hydrogen bomb is missing from the United States' arsenal — and has been, evidently, for 40 years.
When last seen, the bomb was one of four aboard an Air Force B-52 bomber that crashed on a frozen bay near Thule Air Force Base in northern Greenland on Jan. 21, 1968. At first, all four bombs were unaccounted for, according to a front-page article in The New York Times on Jan. 23, 1968:
Design Observer: Hiroshima: The Lost Photographs
One rainy night eight years ago, in Watertown, Massachusetts, a man was taking his dog for a walk. On the curb, in front of a neighbor's house, he spotted a pile of trash: old mattresses, cardboard boxes, a few broken lamps. Amidst the garbage he caught sight of a battered suitcase. He bent down, turned the case on its side and popped the clasps.
He was surprised to discover that the suitcase was full of black-and-white photographs. He was even more astonished by their subject matter: devastated buildings, twisted girders, broken bridges — snapshots from an annihilated city. He quickly closed the case and made his way back home.
---
Department of Energy News
Department of Energy – Fact Sheet: The United States and Caspian Energy Security
Fact Sheet: The United States and Caspian Energy Security
* The U.S. continues to support multiple, independent and commercially-viable export routes to global markets for Caspian energy.
* The U.S. government encourages Caspian countries to increase regional cooperation to develop energy solutions for the region.
* Southern Corridor energy export routes will give Turkish and European consumers greater freedom of choice, increase competition and bring additional and diverse energy supplies to market, thus augmenting global energy security.
* Since becoming independent in 1991, the former Soviet Republics of the Caspian region have attracted significant international investment in its oil and natural gas reserves, making it an important source of energy exports.
* The Caspian region produces roughly 2.8 million barrels per day (bbl/d).
* The Caspian region has significant natural gas resources, making it an ideal source for diversification of the European market.
* Continued investment by international firms, bringing management expertise and technological advantages, is crucial to expanding energy production and increasing benefits to the host countries.
* Diversity of supplies, suppliers and supply routes is a key component to enhancing global energy security.
Munger: Delaying Oak Ridge cleanup could be costly nightmare : Columnists : Knoxville News Sentinel
One of the programs most likely to suffer under tight federal budgets is environmental cleanup, and that could put a crimp in Department of Energy plans in Oak Ridge.
Several years ago, DOE sold officials in Tennessee and other states on the need to accelerate the cleanup programs in order to reduce the maintenance costs on old, surplus facilities and enhance safety by focusing work on high-risk areas.
---
Other Energy News
The Oil Drum | Obama's Energy Policy: Listening When We Disagree
Barack Obama has said that energy is going to be one of his top priorities. I believe he is completely sincere about this and that energy will get a lot of attention early on in his administration. I believe he is committed to moving the U.S. toward energy independence and a greener energy future. However, one can recognize energy as an important priority, yet sharply differ on the policy direction that is needed. For instance, some may have energy as a high priority because they feel that gasoline is too expensive. Their priority may be to keep gasoline prices low so people's budgets aren't adversely impacted by their fuel bills. Some can see energy as a top priority, and yet promote solutions like suing OPEC for more oil.
Sunshine State sees the light with solar | The News-Press
It's a nice motto and all, but when it comes to harvesting those rays through rooftop solar panels, Florida might as well coat itself in sunblock.
Three myths have put Florida in the dark:
• Expensive: An average photovoltaic rooftop system on a home costs $20,000 to $30,000. The federal government offers tax credits, though, and Florida offers cash rebates so popular that a backlog of homeowners are waiting for theirs.
Bingaman: Global warming on Congress' back burner | Seattle Times
Congress will not act until 2010 on a bill to limit the heat-trapping gases blamed for global warming despite President-elect Obama's declaration that he will move quickly to address climate change, the chairman of the Senate Energy Committee predicted Wednesday.
Sen. Jeff Bingaman, D-N.M., said that while every effort should be made to cap greenhouse gases, the economic crisis, the transition to a new administration and the complexity of setting up a nationwide market for carbon pollution permits preclude acting in 2009.
Could 'energy islands' power the future? – LiveScience- msnbc.com
The ocean harbors abundant energy in the form of wind, waves and sun. All of these could be sampled on something called an Energy Island: a floating rig that drills for renewables instead of petroleum.
Nanomaterial turns radiation directly into electricity – New Scientist
Materials that directly convert radiation into electricity could produce a new era of spacecraft and even Earth-based vehicles powered by high-powered nuclear batteries, say US researchers.
Electricity is usually made using nuclear power by heating steam to rotate turbines that generate electricity.
But beginning in the 1960s, the US and Soviet Union used thermoelectric materials that convert heat into electricity to power spacecraft using nuclear fission or decaying radioactive material. The Pioneer missions were among those using the latter, "nuclear battery" approach.
Credit crunch risks world oil supply – Telegraph
"Even if oil demand was to remain flat to 2030, 45m bpd of gross capacity – roughly four times the current capacity of Saudi Arabia – would need to be built by 2030 just to offset the effect of oilfield decline", according to Nobuo Tanaka, executive director of the IEA, speaking at a news conference in London.
Oil reached a record peak of more than $147 a barrel in July, but has fallen back below $60, a drop of more than 50pc.
Given the high cost of bringing on new output and the struggle to match supplies with demand, the IEA has assumed consumers will pay an average of $100 a barrel for oil over the next seven years and more beyond that.
"Current trends in energy supply and consumption are patently unsustainable – environmentally, economically and socially – they can and must be altered," said Mr Tanaka.
Solar Power Home Now
As traditional energy sources become increasingly rare and expensive, many homeowners are turning to the skies and learning how to harness energy from the sun.
Solar cell technology has been around since the 1950s, but technology has improved considerably and at current levels of efficiency it is worth taking the time and effort to consider a Solar Power Home Now
Solar cells are also called photovoltaics, or PV, by the boffins. In basic terms, they are made of semi conducing materials, which, when exposed to the sun go through a distinct process. The solar energy separates the electrons from the atoms within the material and the movement of the electrons creates power, or electricity. Thus light (photons) is converted into electricity (voltage).
Energy & Environment
John D. Podesta unveils a new program to create good jobs and build a low-carbon economy.
Scientist Invents Truly Green Battery – Chlorophyll Green, That Is | greenUPGRADER
The problem with batteries is that they often contain toxic chemicals that can leach out into the environment. But what if the chemicals were completely natural?
Professor Chungpin Liao and researchers at Coherent Control Laboratory in Taiwan are thinking in that direction. They have invented an organic battery powered by chlorophyll — the green-colored photosynthetic pigments found in most plant life.
Major Geothermal project: Mainstreet Business Journal –
A Provo firm Thursday launched a project that could foreshadow the next revolution in renewable energy resources for Utah and the rest of the nation, the Deseret News reports.
Raser Technologies Inc. marked the completion of a 10-megawatt geothermal power plant with a ribbon-cutting ceremony at the Beaver County facility located in Thermo, near Milford.
Report: Alaska has huge amount of ice-trapped gas – Houston Chronicle
Alaska has enough natural gas trapped in ice formations beneath permanently frozen subsoil and offshore to heat more than 100 million homes for a decade, a U.S. report estimated.
Hydrates, crystalline structures consisting of gas and water locked below the permafrost, contain 85.4 trillion cubic feet of natural gas, the Interior Department's U.S. Geological Survey said in a report released today.
"The hydrates have more potential for energy than all other fossil fuels combined," Interior Secretary Dirk Kempthorne said in a news conference. "This is a huge resource for energy, and one cannot overstate that."
Opinion: Let's use real energy numbers – San Jose Mercury News
With the election over, let's use real numbers when discussing energy. Jim Barksdale, founding CEO of Netscape, preached "you can't manage what you don't measure." I agree. But in today's concerns about energy independence or security, numbers don't seem to matter. Examples abound from this election:
1) We're sending $700 billion abroad to buy imported oil. Fact: Our net cost of imported oil this year will be about $400 billion due to the midyear price spike.
2) We're dependent on the Middle East for our oil. Fact: We import oil from 60 countries; Canada and Mexico are our first and third largest suppliers. Persian Gulf suppliers provide less than 20 percent of imports; thus, we send about $5 billion a month to the gulf.
Obama likely to boost alternative energy: ENN
Barack Obama's election has members of the alternative energy world sounding positively giddy, an enthusiasm not shared by their competitors in the oil industry.
Obama's energy plans read like a wish list for the companies that make solar cells, wind turbines or alternative fuels.
He wants to pump money into energy research and force all electric utilities to use renewable power. He has proposed creating a cap-and-trade system that would put a price on the greenhouse gas emissions that come from burning fossil fuels.
Peak Energy: The Energy Challenge of Our Lifetime
TomDispatch has a new article from Michael Klare on peak oil and America's upcoming energy challenges – America's Energy Crunch Comes Home.
No other major power relies on getting so much of its energy from oil. Making that 40% figure especially daunting is this: the world supply of oil is about to contract. The competition for remaining supplies will then intensify, while most of what remains is located in inherently unstable regions, threatening to lead the U.S. into unceasing oil wars.
Just how much of the world's untapped oil supply remains to be exploited, and how quickly we will reach a peak of sustainable daily world oil output, are matters of some contention, but recently the scope of debate on this question has narrowed appreciably.
Peak Energy: Iraq's Oil: The Greatest Prize Of All
I am saddened that it is politically inconvenient to acknowledge what everyone knows: the Iraq war is largely about oil – Alan Greenspan (2007)
The Guardian had an interesting article recently on the auction of 40 billion barrels of Iraqi oil reserves.
The biggest ever sale of oil assets will take place today, when the Iraqi government puts 40bn barrels of recoverable reserves up for offer in London. BP, Shell and ExxonMobil are all expected to attend a meeting at the Park Lane Hotel in Mayfair with the Iraqi oil minister, Hussein al-Shahristani.
Access is being given to eight fields, representing about 40% of the Middle Eastern nation's reserves, at a time when the country remains under occupation by US and British forces. Two smaller agreements have already been signed with Shell and the China National Petroleum Corporation, but today's sale will ignite arguments over whether the overthrow of Saddam Hussein was a "war for oil" that is now to be consummated by western multinationals seizing control of strategic Iraqi reserves.
Peak Energy: Total: Peak Oil Before 2020
Reuters reports that an executive of French oil company Total expects oil production to peak before the end of the next decade – and wants the company to move into nuclear power in the post-oil age (something Bucky Fuller predicted would be the next step for the oil industry) – Total sees nuclear energy for growth after peak oil.
French oil and gas giant Total (TOTF.PA: Quote, Profile, Research, Stock Buzz) is targeting nuclear energy to drive growth long after oil and gas output peak, a top executive said on Monday.
"In the future, energy demand will be constrained by tight supply," Arnaud Chaperon, Total's senior vice president for electricity and new energies, said in a presentation to a nuclear energy conference in Qatar. "Oil and gas will still play a big role in the energy balance. But in the electrification of the world economy, nuclear will play a major role, together with the development of solar and other renewables … That is why Total is very interested in developing nuclear and renewables."
Peak Energy: 100 percent renewables in 10 years
Grist has a post on a plan by "RePower America" to shift to 100% renewable electricity by 2018 – 100 percent renewables in 10 years.
Following up on Wednesday's "Now what?" ads, the Alliance for Climate Protection has launched a new website, RepowerAmerica.org, calling for 100 percent of U.S. electricity to be drawn from renewable sources within the next 10 years.
The group also has a new television ad by the same name, which will run through Saturday on CNN, Fox News, Headline News, and MSNBC … and another ad will run all next week, starting Sunday on the morning news shows.
Peak Energy: Demand Management: The Invisible Energy Resource
Next100 has a post on "demand response" – managing customer demand in peak periods to reduce the need for costly, rarely used generation capacity and to allow greater penetration of renewable energy sources – The Invisible Energy Resource.
The media rush to highlight every major new renewable power project, but another clean energy resource gets far less attention, even though it's flexible, abundant, relatively inexpensive and valued overall at billions of dollars.
According to a recent report by the North American Electric Reliability Council (NERC), this unheralded resource is equal to 29,000 megawatts of capacity during periods of peak summer demand–as much as all U.S. wind, solar, geothermal, and biomass power combined.
Peak Energy: Maldivians Looking To Buy A New Homeland
The SMH reports that Maldivians are sufficiently worried by rising sea levels that they are thinking about buying a backup homeland – Maldives to buy new homeland as sea levels rise. It probably won't be as idyllic as the original though.
THE Maldives will begin to divert a portion of the country's billion-dollar annual tourist revenue into buying a new homeland – possibly in Australia – as an insurance policy against climate change that threatens to turn the 300,000 islanders into environmental refugees, the country's first democratically elected president has said.
Mohamed Nasheed, who takes power officially today in the capital, Male, said the chain of 1200 islands and coral atolls dotted 800 kilometres from the tip of India is likely to disappear under the waves if the current pace of climate change continues to raise sea levels.
Deseret News | Full steam ahead on geothermal power generation
A Provo firm Thursday launched a project that could foreshadow the next revolution in renewable energy resources for Utah and the rest of the nation.
Raser Technologies Inc. marked the completion of a 10-megawatt geothermal power plant with a ribbon-cutting ceremony at the Beaver County facility located in Thermo. It is the first commercial-scale facility to utilize a new technology that allows the plant to generate electricity using geothermal heated water that is at a much lower temperature than was previously possible, said John Fox, general manager of UTC Power Corp.
Public Citizen – First on Agenda for January: Restore Role of Citizens in Government
When he takes office, President-elect Obama will face a mountain of challenges – more than any incoming president in recent history: the global financial crisis, the Iraq War, the federal deficit, the energy crisis and more. The most critical thing this new president can do, though – which must be done to make any policy solution a success – is restore the citizen's seat at the government's table. One of the worst outcomes of the past eight years has been the erosion of democracy and the phasing out of the people's voice in the government. It is imperative that this be reversed.
---
Nuclear Editorial and Opinions
WISCONSIN STATE JOURNAL: Let state pursue nuclear power
his week's decision by state regulators to pull the plug on a planned coal-fired power plant in southwest Wisconsin sent a clear signal to lawmakers:
It's time to abandon Wisconsin's moratorium on the construction of nuclear power plants.
Wisconsin can no longer ignore the fact that the need to combat pollution and the demand for cost-effective power are making it imperative that nuclear energy be among the state's options for generating the electricity to meet a growing demand.
Jessica Ruehrwein: Nuclear power is the wrong choice for Idaho's future | Reader's Opinion | Idaho Statesman
Focusing our efforts on nuclear power distracts us from concentrating on energy efficiency and renewable energy – alternatives that provide the safest, cleanest and most dependable means to securing our energy future. We have the ability to meet our energy needs and have a clean and healthy state without nuclear power.
If Idaho's leaders scrutinized the drawbacks of nuclear reactors and contrasted those drawbacks with the benefits of energy efficiency, conservation and renewables, Idaho wouldn't be so quick to jump on the nuclear band wagon.
The Top Nuclear Stories is published twice weekly. It is a produced
using a combination of social bookmarking and programming.
You can view or join the public group and add your own stories
by going here -> http://groups.diigo.com/groups/nukenews