Its still kind of hard to believe. Are we actually finally out of the nightmare that was heading us straight to Davy Jones Locker? There is much to be said about the coming days before the future sets sail away from the pirates that nearly took the world to its grave.  There's no telling where we will be in 4 years, but in the next 2 months we will know one thing for sure and that is whether or not Obama is willing to slow down the nuclear push.  The key to this is if he will start pulling back from the rebuild of the nuclear weapons infrastructure.  There isn't a better moment in time than now  to be calling for the entire world to pull back from another era of spending on weapons, distrust and endless wars.  Our country is in a mess, having led the world up to the point of environmental destruction.  Today's Bulletin is full of stories that point to the idea that the future still might have a chance if we keep Obama to his word of opening a brave new world of renewable energy like nothing seen before.
By now most have heard of the Russian nuclear submarine that was being readied for sale to India that killed 20 people on board.  But few have heard of the 16,000 protesters in Germany that waged a nationwide battle to stop spent nuclear fuel from going to Gorleben. Here's the link to the official activist site where the battle that took place during the week can be seen. Some of us old timers can tell the newbies of how the media likes to keep their bad or nasty stories from the public.  This will be one of them.  Just look about, but don't hold your breathes.  When it comes to opposition to nuclear power every story becomes a local story for the national press.
Not a lot of good news to be reported just about anywhere, and with the Israeli press acknowledging that they held nuclear weapons fallout drills across the country, there is still more than ever the danger of a last lame duck attack on Iran.  Maybe not from Bush, but from Israel itself.  Hold your hats as this ride doesn't stop until Bush and Cheney are no longer sitting in the Oval office.
More countries are jumping on the bandwagon.  Indian Point dumped their tritium and Patrick Moore is running around in Wisconsin promoting nuclear reactors again.  The waste issue seems to be the story of the week, with the UK drafting a site for their own spent fuel storage and Bush calling to go ahead with the expansion at Yucca Mountain, rather than pushing for two spent fuel repositories.  Ah, but then, there is Senator Reid and his own battle to stop Yucca Mountain.  What a sticky mess the nuclear industry is in.  And then the story gets a thick stickier in terms of what to do with all the LEU we are getting from Russia. There's a story about that this week too.  No, I'm not the old fashion outhouse use of the word, but the fact that the US industry is attempting to change the law passed a decade ago of importing HEU-LEU from former Soviet nuclear stockpiles and use it for reactor fuel here.  USEC is in court trying to get out of the deal to help launch a new uranium mining industry here.  They are also trying to get funding for a new Enrichment facility.
Lots of News here folks. Sadly, it doesn't look like we even have enough folks to really pin down all the comings and goings.  Take a scan through and follow what you can!
---
Top Nuclear Stories Index
---
Nuclear Reactor News
Indian Point unveils plan for changes – RecordOnline.com – The Times Herald Record
The Indian Point nuclear power plant in Buchanan is pledging millions to follow the operational advice of an independent safety evaluation panel.
The 12-person panel of industry experts was hired in March to evaluate safety, security and emergency preparedness at the controversial plant. The more than $4-million study was conducted over the summer, and last week, plant officials unveiled their five-year, $100 million blueprint of changes.
Hydro Quebec opts for renovation of Gentilly-2 nuclear plant – Daily Commercial News
For economic, ecological and safety reasons, Hydro Quebec has decided to make major renovations to its Gentilly-2 plant to increase its lifespan to 2040.
Closing of Gentilly-2 plant would have cost the province approximately $1.6 billion, so the provincial government has decided to spend $1.9 billion to refurbish the plant instead.
Open the books on nuclear fund | Asbury Park Press
Money provided annually to Ocean County towns surrounding the Oyster Creek nuclear power plant to bolster nuclear accident response capabilities has dwindled during the past few years and in 2009 the funding will be about one-third of what it once was. The Treasury Department and State Police need to explain why.
The funding, which comes from a special assessment on the state's two nuclear power plant operators, is supposed to go to local, county and state agencies to help pay for equipment and other expenses associated with nuclear security and safety.
Ocean County has received around $700,000 in past years from the fund, but only $218,796 is allocated for 2009. The State Police, which distributes money to municipalities, won't say why. The residents of those communities deserve an answer and a full accounting of where every dollar will go in 2009 and where it has gone in the past.
Georgia Power pitches nuclear plant project – Atlanta Business Chronicle:
The financial and environmental benefits of nuclear power should make expanding nuclear generating capacity a vital component of America's energy strategy, a battery of Georgia Power Co. executives said this week.
Representatives of the electric utility presented their case in support of plans to expand Plant Vogtle during three days of hearings before the Georgia Public Service Commission (PSC).
FPL receives OK to pass along $1 billion in costs — South Florida Sun-Sentinel.com
After a three-day hearing, the state Public Service Commission Thursday postponed a decision on whether to also allow FPL to charge customers for $220 million in nuclear costs and part of its proposed $7 billion in fuel and purchased power costs.
After giving groups representing FPL customers more time to give input on FPL's request, the commission will reconvene Wednesday.
Mini nuclear plants to power 20,000 homes| The Observer
Nuclear power plants smaller than a garden shed and able to power 20,000 homes will be on sale within five years, say scientists at Los Alamos, the US government laboratory which developed the first atomic bomb.
The miniature reactors will be factory-sealed, contain no weapons-grade material, have no moving parts and will be nearly impossible to steal because they will be encased in concrete and buried underground.
toledoblade.com — Under Obama, nuclear industry faces tough test
President-elect still vague about his degree of support
The nuclear industry's hopes for a renaissance are still on.
But with President-elect Barack Obama taking office in January, and Democrats retaining control of Congress, the industry knows its uphill battle has not gotten any easier on Capitol Hill – especially with the instability of the world's financial markets.
The industry's chief lobbying group, the Washington-based Nuclear Energy Institute, wasted no time in congratulating the Obama-Biden ticket on its win. Its president and chief executive officer, Frank L. "Skip" Bowman, called for bipartisan cooperation the day after the election.
---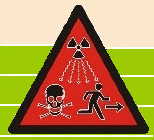 Nuclear Health and Safety News
STLtoday – Federal government to review possible payments to exposed nuclear workers

A federal agency has taken the first step toward possibly fast-tracking compensation for sick workers at a defunct Jefferson County nuclear fuel rod plant.
Former workers at United Nuclear Corp.'s plant in Hematite recently were notified that the National Institute for Occupational Safety and Health has certified a petition they filed this summer.
The federal agency now will begin evaluating the petition seeking a special designation that, if granted, would allow compensation claims to be approved without forcing Hematite workers to prove how they were exposed to radiation.
The Hindu: Can vitamin D shield us from radiation?
A form of vitamin D could protect us from low levels of radiation, before or after a mild nuclear incident.
Radiological expert Daniel Hayes of New York City Department of Health and Mental Hygiene suggested that calcitriol, an active form of vitamin D, could be used as a safe protective agent before or after a low-level nuclear incident.
Biologists and pharmacologists specialising in radiation are keen to find an effective agent that could be given orally, have few side effects and protect us from suspected or impending nuclear event.
2006 vandalism at FPL nuclear plant raises concern about worker screenings
Information unveiled this week raises troubling questions about a 2006 act of vandalism at Florida Power & Light Co.'s Turkey Point nuclear power plant – vandalism that has already cost utility customers $6.2 million.
A sheet metal worker suspected of drilling a tiny hole in a pressurized pipe was authorized to work there despite a history of scrapes with the law, including a DUI conviction, and, according to FBI documents, failing FPL's standard psychological screening test.
The man worked at the plant in 2006, when someone drilled a one-eighth-inch hole in the pipe, according to testimony this week before the Florida Public Service Commission in Tallahassee.
Play helps keep plight of Downwinders on our minds, hearts  | The Spectrum
Frequently, it's the art world that forces us to look at those things that are ignored or swept away that we are either too afraid to acknowledge or embarrassed to admit.
Through our poetry, our music, our literature, we see, however, truth, whether it's John Steinbeck's Joad family or, in modern terms, the stories of those who still suffer from nuclear contamination at the hands of our own government.
"Exposed" is one of several plays that have been written about Southern Utah's exposure to the poisonous mushroom clouds that drifted over us all – no matter where you lived in the United States – during the Cold War.
Pensioner in nuclear protest – Chester Chronicle
A GRANDMA for peace was arrested yet again after protesting against weapons of mass destruction.
Veteran campaigner Joan Meredith, 79, from Malpas, was taking part in the CND/Trident Ploughshares Big Blockade at the Aldermaston nuclear plant in Berkshire when she was arrested on Monday last week.
She was later charged with obstructing the highway. She has been ordered to appear at Reading court on December 12.
TheStar.com | Dust coat halts repairs on Bruce nuke reactor
100-day delay not expected to affect estimated cost of overhauling Kincardine power plant, CEO says
A coating of red dust found inside an old nuclear reactor being refurbished at the Bruce Power generating station must be cleaned up before crucial work on the area can continue, company chief executive Duncan Hawthorne told investors yesterday.
"During the disassembly there were a few anomalies," Hawthorne said. "We found water in places we didn't expect to find, and we found evidence of corrosion … It was unexpected."
He said work in the Unit 2 reactor is likely to be delayed 100 days while the oxide dust covering the components is vacuumed away.
Panel faults safety resources after plutonium leak – Examiner.com
A commission formed after a plutonium leak at a National Institute of Standards and Technology lab in Boulder says the agency suffers from "a serious lack of resources for safety."
The Blue Ribbon Commission on Management and Safety released its findings Friday, five months after at least a dozen people were exposed to plutonium at the lab. Officials have said none are expected to suffer significant health effects.
About a quarter-gram of powder containing the radioactive material spilled through a crack in a vial on June 9.
The report says safety is not a "core value" across the NIST, and it blames a lack of leadership.
Report: Safety not 'core value' at NIST: Boulder Daily Camera
The National Institute of Standards and Technology doesn't put a priority on safety and doesn't give researchers and scientists the tools they need to be safe, according to a report released Friday by a blue-ribbon commission charged with analyzing the adequacy of NIST's safety programs.
U.S. Commerce Secretary Carlos Gutierrez formed the commission in August after a plutonium spill June 9 on Boulder's NIST campus.
The commission's report said the staff at NIST "is eager, willing and ready to embrace a safety culture," but that it needs leadership to make that happen.
---
NRC News
FR: NRC: Tsunami assessment draft assessment comments
The NRC is soliciting public comment on its draft report titled "Tsunami Hazard Assessment at Nuclear Power Plant Sites in the United States of America," (NUREG/CR-6966) (ADAMS Accession No. ML082810348). This draft report describes the tsunami phenomenon with the focus on its relevance for hazard assessment at nuclear power plant sites. Any interested party may submit comments
NRC – NRC Opens Help Desk to Assist Public with Electronic Filings in Licensing Proceedings
The Nuclear Regulatory Commission has established a telephone and e-mail help desk to assist members of the public and licensees in submitting or accessing documents through the agency's electronic filing system.
The help desk, activated Nov. 10, will help stakeholders seeking information on license applications, including new nuclear power plants and the Yucca Mountain nuclear waste repository. Help will also be available for using the NRC's Electronic Hearing Docket for adjudications before the Commission or an Atomic Safety and Licensing Board; the Electronic Information Exchange for electronic submittal of documents; including e-filings for agency adjudications, and the agency's ADAMS public online document management system.
More information on the help desk and instructions for electronic submissions to the NRC can be found in the newly revised "Guidance for Electronic Submissions to the NRC, Revision 4," on the agency Web site at http://www.nrc.gov/site-help/e-submittals.html.
FR: NRC: Commanche Peak COL
Luminant Generation Company LLC; Notice of Receipt and Availability of Application for a Combined License On September 19, 2008, Luminant Generation Company LLC filed with [[Page 66277]] The Nuclear Regulatory Commission (NRC, the Commission) pursuant to Section 103 of the Atomic Energy Act and Title 10 of the Code of Federal Regulations (10 CFR) Part 52, "Licenses, Certifications, and Approvals for Nuclear Power Plants," an application for a combined license (COL) for two United States–Advanced Pressurized Water Reactors nuclear power plants at the Comanche Peak site located near Glen Rose, Texas. The reactors are to be identified as Comanche Peak Nuclear Power Plant, Units 3 and 4.
NRC – License Renewal Application for Duane Arnold Nuclear Power Plant Available for Public Inspection
The Nuclear Regulatory Commission announced today that an application for a 20-year renewal of the operating license for the Duane Arnold nuclear power plant is available for public review.
The Duane Arnold Energy Center has one boiling water reactor, and is located 8 miles northwest of Cedar Rapids, Iowa. The current operating license expires Feb. 21, 2014. Duane Arnold's operator, the FPL Energy Duane Arnold, LLC, submitted the application Oct. 1. The application is available on the NRC Web site at this address: http://www.nrc.gov/reactors/operating/licensing/renewal/applications/duane-arnold-energy-center.html. A copy is also available at the Hiawatha Public Library, 150 W. Willman St., in Hiawatha, Iowa.
The NRC staff is currently conducting its initial review of the application to determine whether it contains sufficient information required for the safety and environmental reviews. If the application has sufficient information, the NRC will formally "docket," or file it and will announce an opportunity for the public to request an adjudicatory hearing on the renewal request. Additional information about the NRC's process for reviewing reactor license renewal applications is available on the NRC Web site at: http://www.nrc.gov/reactors/operating/licensing/renewal.html.
NRC rejects appeal by nuke plant foes | Asbury Park Press
The U.S. Nuclear Regulatory Commission has rejected an appeal concerning metal fatigue in reactor water nozzles at the Oyster Creek nuclear power plant in Lacey — another setback for plant opponents.
Six local, state and national groups appealed to the four commissioners who oversee the NRC, after an atomic safety panel within the agency rejected their request to add a challenge on the metal fatigue issue.
The groups oppose a proposed 20-year license renewal for Oyster Creek. The plant's current license will expire in April, but it can keep operating while the NRC review continues.
---
Nuclear Fuel Cycle News
Lobby group fights against uranium (Australian Broadcasting Corporation)
An anti-nuclear campaigner says the Northern Territory Government is becoming increasingly nervous about a proposal for a uranium mine, 25 km south of Alice Springs.
A public meeting in Alice Springs has called for the Mines Minister, Kon Vatskalis to come and address the town's concerns about the Angela Pamela prospect.
The NT Government granted an exploration licence over the site to Cameco-Palladin last month.
Uranium export unpopular amongst Australians: survey (Australian Broadcasting Corporation)
A new poll suggests a majority of Australians are against the export of uranium to countries that have nuclear weapons.
The Newspoll, commissioned by the Australian Conservation Foundation, surveyed 1200 people nationally last weekend.
Sixty-two per cent are against exporting uranium to countries with nuclear weapons and 40 per cent oppose its export for use in electricity generation.
Green group warns of Alice radioactive freight threat (Australian Broadcasting Corporation)
Anti-nuclear campaigners have warned the Alice Springs Town Council against a plan to increase the amount of radioactive material freighted on the Adelaide to Darwin railway.
The Olympic Dam mine in South Australia has applied to increase the amount of uranium it transports on the line, as well as radioactive copper concentrate.
Dave Sweeney from the Australian Conservation Foundation says the plan would see hundreds of train-loads of radioactive material pass through Alice Springs every year.
Uranium's still hot despite Rio's slowdown plans | The Australian
RIO Tinto is considering boosting output at its Rossing mine in Namibia by more than 60 per cent
This would make it the world's second-biggest uranium producer.
The news is an indication that uranium has not be included in recently announced plans to delay expansion.
Speaking at the mine last week, Rossing managing director Mike Leech said the goal of growing to 5500 tonnes of uranium by 2012, outlined four months ago, would probably be raised in the first or second quarter of next year.
The open pit mine in the Namib Desert will log production of more than 4000 tonnes of uranium in 2008, its best year since 1990. It is looking to build up to the plant's design capacity of 4500 tonnes by 2012.
Ready to supply uranium to India, says Kazakhstan -India-The Times of India
In what would come as a major relief for India, the Kazakhstan government has announced that it is willing to carry out nuclear
commerce with this country, including supplying 'yellow cake' to India.
In an exclusive interview to this paper, Kazakhstan's ambassador to India Kairat Umarov has said that his country, slated to become the largest producer of uranium by 2010, is ready to supply uranium to India and that Kazakhstan also has the potential to take part in construction of atomic power plants.
Kazakhstan is among the four countries (the others being Canada, Mongolia and Niger) India, which faces a shortage of 100,000 tonnes of high-grade uranium, has desperately seeks uranium from.
Associated Press: Funding "iffy" for Ohio uranium enrichment plant
The nation's only provider of enriched uranium for nuclear power plants says it will go ahead with development of a southern Ohio project even though it has been unable to attract financing in the $3.5 billion venture.
USEC Inc., based in Bethesda, Md., is developing the American Centrifuge project on the site of a former gaseous diffusion plant in Piketon, about 80 miles east of Cincinnati.
The centrifuge technology is considered more efficient for concentrating the fissionable uranium isotope U235.
BLM, Park Service at odds over drilling near Utah parks – Salt Lake Tribune
A high-level fight has erupted within the Interior Department between the Bureau of Land Management and the National Park Service over plans to sell leases for oil and gas drilling near Arches, Canyonlands and Dinosaur National Monument.
The Park Service wants to delay the Dec. 19 lease sales. The BLM has refused to do so.
"We're not anti-oil and gas but we're very much pro-park," said Denver-based Park Service regional director Mike Snyder. "I'm not saying not to put those up for a lease sale. I'm just asking they wait until the next quarter."
Reaction mixed to uranium study ruling | GoDanRiver
A study will be undertaken to determine whether uranium can be safely mined in Virginia.
The Virginia Commission on Coal and Energy voted unanimously Thursday to proceed with the study.
Delegate Danny Marshall, R-Danville, said he attended the meeting and asked the commission to broaden the study to include the health, economic and social impact such mining would have in Southside.
"It's about more than just digging a hole and getting uranium out," Marshall said after the meeting. "What happens to real estate values? What impact will it have on Chatham Hall and Hargrave enrollment? What impact will it have on health now, 30 years from now, 300 years from now — here and downstream?"
---
Nuclear Waste News
'Violent' protesters hold up German nuclear waste transport – Summary : Environment
Thousands of protesters held up a truck convoy carrying nuclear waste in Germany Monday, repeatedly invading a 20-kilometre road leading to a secure storage warehouse. Police said the protests, the biggest since 2001 during the waste transport operations, which take place every few months, were also more violent than usual.
Protesters had tried to undermine a railway, seize a truck and shot signalling flares at a police helicopter.
Federal police commander Thomas Osterroth said, "A few of them are willing to be very violent."
The 10,000 police at the scene were ordered to clear the road before the trucks departed from a railway freight yard carrying the 11 containers. They were bound for the storage site at Gorleben where tons of similar waste are already guarded round the clock.
The Renaissance of the Anti-Nuclear Movement – SPIEGEL ONLINE
This weekend over 15,000 people turned out to disrupt a delivery of nuclear waste across Germany — one of the largest such protests in years. The German press expects the nuclear issue to play a big role in next year's election campaign.
When the government of former Chancellor Gerhard Schröder, which saw his Social Democrats paired with the Greens in a governing coalition, announced in 2000 that the country was phasing out its nuclear power plants, it seemed that decades of anti-nuclear activism in Germany could be laid to rest. Indeed, protests against atomic power virtually disappeared from the calendars of political ativists.
BBC NEWS | Europe | German clashes over nuclear cargo
A shipment of nuclear waste is expected to arrive at a dump in Germany despite mass protests from environmentalists.
Eleven containers of treated waste were on Monday transferred from a train onto lorries in Dannenberg for the final journey to the northern Gorleben site.
The train was delayed for hours after setting off from La Hague in France on Friday, as protesters clashed with police trying to block the shipment.
Leaking radioactive waste pool at Indian Point drained – The Times Herald Record
Officials at the Indian Point nuclear power plant in Buchanan can cross a big chore off their to-do list. A leaking waste-containment pool, containing 500,000 gallons of radioactive water and spent fuel rods, has been drained and cleaned.
The bulk of the work was completed at the end of October, according to the Nuclear Regulatory Commission. The last step is for work crews to coat the pool and do some other maintenance-related work, thus solving a problem that surfaced several years ago.
In August 2005, a dangerous dose of strontium-90, a carcinogenic isotope, was detected in storm drains and groundwater around the riverside power plant. The contamination was eventually traced back to a leaking spent fuel pool for reactor Unit 1, which was shut down in the 1970s.
Duke inks deal for nuclear-fuel disposal – The Business Journal of the Greater Triad Area
Duke Energy Corp. has signed a contract with the U.S. Department of Energy for the disposal of used nuclear fuel generated at its proposed Lee Nuclear Station.
The plant, planned near Gaffney, S.C., is slated to begin operating in 2016.
Under the agreement, the department will dispose of all the spent fuel from the site. In exchange, Charlotte-based Duke (NYSE:DUK) will pay the agency a $1 per megawatt-hour fee for electricity generated and sold from the plant.
Harvard professor to speak on philosophy, nuclear waste disposal
Peter L. Galison, the Joseph Pellegrino University Professor of the History of Science and of Physics at Harvard University will speak about the difference between "nuclear wastelands" and "clear wilderness" as the topic of the second lecture in the university distinguished lecture series. The lecture series is a forum to present distinguished scholars from an array of disciplines. Galison is the second speaker in this series.
Galison is considered to be one of the premier historians and philosophers of science in the world. Science historians are scholars who study the history of science and are interested in making historical sense of the natural sciences. Philosophers of science are interested in how science is done and in how it affects society.
Yucca opponents look to Obama to block nuke dump – Las Vegas Sun
Opponents of the proposed Yucca Mountain nuclear waste repository say they're confident President-elect Barack Obama will make good on a campaign promise to keep nuclear waste from being shipped to Nevada.
Senate Democratic Majority Leader Harry Reid is among Nevada elected leaders who oppose nuclear waste storage in the state.
Another opponent, Congresswoman Shelley Berkley, told the Las Vegas Review-Journal that after spending 10 years fighting Yucca Mountain, she can wait three or four more months to make sure it's done.
de.indymedia.org | 16 000 Gather to protest against Castor
A crowd of 16 000 people demonstrated against the Castor transport in Gorleben today, marching through the town and eventually settling just outside of it, near to the gates of the "Zwischenlager" – the temporary nuclear waste disposal site (also located in Gorleben) – to listen to speeches and music. Madsen, a very popular band, ended the event to a very lively and dance-happy crowd.
The protesters were accompanied by at least 400 tractors – a powerful testament to the sense of solidarity that exists around the issue of nuclear power and nuclear waste in this region.
Protests as German nuclear waste train crosses Germany : Europe World
Berlin – As a trainload of nuclear waste crossed Germany Sunday, riot police drew batons to push back demonstrators who tried to block a railway line. On Saturday, the train had been delayed for more than 11 hours by three militants who chained themselves to a track near the French border. Police had to carefully dismantle a lump of concrete buried under the track to detach the trio.
Protesters later tried to occupy another railway line, 500 kilometres to the north, where the train was expected to arrive on Monday. The remains of nuclear fuel rods are bound for a German nuclear waste warehouse.
Deseret News | EnergySolutions navigates turmoil
Salt Lake City-based EnergySolutions Inc. this month will mark its one-year anniversary as a publicly traded company — a year that has been a roller coaster as the stock price has veered from a high of $29 in November 2007 to a low of $2.38 this past September.
EnergySolutions shares closed at $5.25 on Friday, 82 percent below the peak price last year. The company's shares plunged most sharply after the company in October issued a revised guidance statement that lowered its forecast below what Wall Street analysts and investors had expected.
Protesters Delay Nuclear Waste's Return to Germany | Deutsche Welle
Thousands of anti-nuclear demonstrators were trying to obstruct a tightly guarded convoy of spent nuclear fuel on its way to a German storage facility.
Near the warehouse in Gorleben in northern German, where many tons of radioactive waste are stored, more than 6,000 protesters thronged roads on Saturday, Nov. 8, just before a protest rally.
Loux ethics hearing set for Wednesday | Nevada Appeal
The Ethics Commission will hold a hearing Wednesday on charges that Nuclear Projects Office Director Bob Loux illegally raised his own salary.
The meeting, however, is closed to the public and, under state law, commission director Patty Cafferata can't even confirm that there is a complaint against Loux.
The complaint was filed by Assembly Minority Leader Heidi Gansert after Gov. Jim Gibbons issued a letter demanding Loux resign because he had raised his own salary and the salaries of his staff beyond legislatively authorized maximums. The practice had apparently gone on since 2005 and, as of this fiscal year, Loux was paying himself at a rate of $151,542 — $37,454 more than his authorized salary of $114,088.
Over that period, he and others in the Nuclear Projects Office had received $195,790 more in salary than they were entitled to.
Press TV – Germans protests nuclear dumping
Hundreds of German students protest the dumping of reprocessed nuclear waste at a storage center in the town of Gorleben.
Germany annually sends the spent fuel of its nuclear power plants to France and Britain for reprocessing and later the waste is returned to Germany for dumping at nuclear storage centers.
A train carrying the toxic remains was to leave France on Friday, and arrive at a storage facility in the town of Gorleben on Monday. The Friday protest took place in the nearby town of Luechow.
Nukewatch – exposing a deadly cargo | Greenpeace UK

Few people know that convoys carrying nuclear warheads regularly travel along our roads, past our homes and schools. Containing plutonium and other deadly radioactive material, they are transported between submarine bases in Scotland and Berkshire's repair and maintenance facilities at Aldermaston and Burghfield. An accident involving and explosion or fire could cause a partial nuclear blast and result in lethal radiation contaminating the surrounding area.
north umberland news:Â  Approval for radioactive waste clean-up expected in '09
Although still in the licensing phase, full approval for the Port Hope Low Level Radioactive Waste clean-up is expected by mid-2009.
"The licensing phase will continue through some hearings in the spring and summer of 2009," said Mark Stevenson, project manager for the Port Hope project.
That approval would allow the municipality, together with the Low Level Radioactive Waste Management Office (LLRWMO), to move forward with plans to remediate radioactive waste within the municipality and transfer it to a long-term waste management facility, which will be constructed as part of the project.
Fixit: Where does state store nuclear waste?
Q Everyone is talking about building more nuclear power plants to deal with our energy shortage, but no one is talking about storage of nuclear waste. Did we ever solve that problem? What happens to nuclear waste in Minnesota? Will there be new nuclear power plants here?
A Those issues aren't resolved yet.
Administration Decides One Nuclear Dump Is Enough – NYTimes.com
The Bush administration will recommend that Congress give up the idea of a second nuclear waste dump, dropping a grand bargain struck in the 1980s, and instead vote to enlarge the repository now proposed in Nevada, the director of the Energy Department's civilian radioactive waste management program said on Thursday.
Report: Expand Nevada nuclear dump or OK second site – CNN.com
The Energy Department will tell Congress in the coming weeks it should begin looking for a second permanent site to bury nuclear waste, or approve a large expansion of the proposed waste repository at Yucca Mountain in Nevada.
The Yucca Mountain area of Nevada is the proposed site of the nuclear waste repository for the United States.
The Yucca Mountain area of Nevada is the proposed site of the nuclear waste repository for the United States.
Edward Sproat, head of the department's civilian nuclear waste program, said Thursday the 77,000-ton limit Congress put on the capacity of the proposed Yucca waste dump will fall far short of what will be needed and has to be expanded, or another dump built elsewhere in the country.
The future of the Yucca Mountain project is anything but certain.
President-elect Barack Obama has said he doesn't believe the desert site 90 miles northwest of Las Vegas is suitable for keeping highly radioactive used reactor fuel up to a million years and believes other options should be explored.
---
Nuclear Policy News
BBC NEWS | South Asia | Britain lifts India nuclear ban
The UK Government has announced the lifting of a ban on exporting sensitive nuclear technology to India.
Firms had up until last month been banned from supplying equipment and material on the Nuclear Suppliers Group (NSG) "trigger list" to India.
But the government says that items intended for civilian nuclear projects can now be exported.
RP may accept offers to develop nuclear energy | The Philippine Star
Energy Secretary Angelo Reyes said over the weekend that the government may take advantage of the offer of other countries to help the Philippines develop nuclear energy as a source of power.
"We are, of course, open to such proposal or offer. We need all the help we can get especially on technical matters," Reyes said.
Reyes said it is best that "you open yourself for such support whether financial or technical".
Environmental activist pushes nuclear energy – The Daily Cardinal
Self-proclaimed "sensible environmentalist" Patrick Moore opened the UW Energy Hub Conference Friday by advocating nuclear energy, calling it the most effective way of reducing carbon emissions and consumption of fossil fuels.
Although he was a founding member of Greenpeace, Moore left the organization, feeling his colleagues created policies based on sensation rather than science. He is now a co-chair of the Clean and Safe Energy Coalition, a pro-nuclear energy association.
Snake River Alliance Announces Nov Special Events w/ Dr. Arjum Makhijani | KBCI CBS 2
Snake River Alliance Announces November Special Events
with Dr. Arjun Makhijani
The Snake River Alliance is proud to present a week of events featuring one of the United State's leading energy experts. Dr. Arjun Makhijani holds a Ph.D. in engineering from the University of California at Berkeley. A recognized authority on energy issues, Dr. Makhijani has produced many studies and articles on nuclear fuel cycle related issues, including weapons production, testing, and nuclear waste and has also served as a consultant to United Nations agencies, many non-governmental organizations, and other institutions. He will be accompanied by national Carbon-free and Nuclear-free campaign coordinator and energy activist, Jennifer Nordstrom.
Protection a long shot – Las Vegas Sun
Whistleblowers have the potential to right a lot of wrongs, but if no one protects them against backlashes they are likely to repress the urge to speak up.
That is why most workplaces have adopted policies that protect whistleblowers from reprisals, such as harassment or entries in their personnel files that could harm their careers.
Business Examiner: Buy your own nuclear plant to power your home
Imagine powering your home with a mini nuclear plant. Imagine that's it's not just a pipe dream.
Scientists at Los Alamos in New Mexico say the plants will be on sale within five years. Hyperion Power Generation, based in New Mexico, said it's already taking orders and will start mass production of its Hyperion Power Module within the same time frame.
NRG rejects Exelon's takeover bid — chicago tribune
NRG Energy, Inc. rejected Sunday a $6.1 billion takeover bid by Exelon Corp., openly challenging whether the Chicago-based parent company of Commonwealth Edison could successfully manage what would have been the country's largest power generation company.
Exelon made an unsolicited all-stock offer last month that valued NRG at a 37 percent premium, a figure that dipped to 9.4 percent by the close of the stock market Friday. The offer proved underwhelming to the board of directors at NRG, which unanimously turned down a merger it said "significantly undervalues" the Princeton, NJ-based company.
allAfrica.com: Nigeria: 'How Nigeria Can Attain Nuclear Power'
Stakeholders, including a representative of the International Atomic Energy Agency (IAEA), Ian Facer, yesterday urged greater coordination among those involved in Nigeria's quest to achieve its dream of generating power through nuclear energy.
A communique issued at the close of the three-day review workshop/expert mission to support introduction of nuclear power in Nigeria, said this is beside the need for improvement in communication with all stakeholders and training of the needed manpower.
TVA fund for cleanup takes a hit | The Tennessean
TVA and other utilities have socked away money to shut down and clean up nuclear power plants once they're too old to function, but those trust funds are generally thick with stocks and other investments that have taken an economic beating.
TVA's stash has seesawed over the years, losing or gaining more than $100 million at times, with a 9.7 percent drop to $983 million in March from six months earlier.
TVA officials would not venture what the agency may have lost in the last several economically cataclysmic weeks, saying it would be reflected in the annual report due out in December or January.
News – Politics: Call to put nuke policy to Parliament
The new national nuclear policy which the government will reportedly gazette before the end of this month has completely bypassed Parliament and ordinary MPs have not had any input into its formulation, says the opposition DA.
It is now asking the Speaker to place the policy on Parliament's agenda.
The move coincides with concern by some "interested and affected parties" that they are still not being given enough time to respond to the environmental impact assessment report for the controversial Pebble Bed Modular Reactor (PBMR) "mini" nuclear demonstration project that Eskom wants to build at Koeberg. The already-extended deadline for comment is Friday.
Associated Press: Venezuela, Russia discuss nuclear energy, flights
Venezuelan President Hugo Chavez met with Russian officials on Thursday to discuss bilateral agreements on everything from nuclear energy to direct flights connecting Caracas to Moscow.
Russian Deputy Prime Minister Igor Sechin headed a delegation of business leaders visiting Venezuela to discuss development plans prior to Russian President Dimitri Medvedev's visit later this month.
Extreme Makeover: Nuclear Power Plant Edition – Green Inc. Blog – NYTimes.com

As the world seeks low-carbon forms of energy production to reduce the emissions blamed for global warming, the champions of nuclear power have been re-branding the industry as one of the world's greenest.
Last month, the OECD Nuclear Energy Agency said "nuclear energy is virtually carbon-free" across its life cycle and "the only carbon-mitigating technology with a proven track record on the scale required."
---
Nuclear Weapons News
Associated Press: Reports: Russian accident sub intended for India
India's navy was supposed to lease the brand-new Russian nuclear submarine that suffered an accident over the weekend which killed 20 people, news reports said Monday.
An Indian naval spokesman would not comment Monday on leasing this or any submarine from Russia — but his boss has said previously that India was interested.
The Akula-class sub was undergoing trials in the Sea of Japan when its fire-extinguishing system activated in error, spewing Freon gas that suffocated the victims and injured 21 others.
BBC NEWS | Europe | Russia investigates sub disaster
An inquiry is under way into Saturday's gas poisoning on a Russian nuclear submarine in the Pacific that left 20 people dead, including 17 civilians.
Another 21 people were left ill in what officials believe was an "unsanctioned" activation of an automatic firefighting system that released freon gas.
Experts speculated that the presence of many civilians aboard during sea trials may have elevated the death toll.
BBC NEWS | Radioactive legacy of 'lost bomb'
The crash of a B-52 aircraft, armed with nuclear warheads, in north-west Greenland back in 1968 has left a lasting legacy, according to those involved in the clear-up and those who live in the region now.
There are claims of long-term damage to the environment and to the health of individuals, allegations disputed by the governments involved.
Following the fire aboard the aircraft, the high explosives surrounding the nuclear weapons exploded but without setting off the actual nuclear devices, which were not armed.
Associated Press: Japan protests unannounced visit by US nuclear sub
Japan lodged a protest with the United States after an American nuclear submarine made an unannounced visit in southern Japan, the Foreign Ministry said Monday.
The USS Providence arrived in the White Beach Naval Facility on the southern island of Okinawa on Monday without prior notice, a requirement under a bilateral agreement, and stayed there for two hours, the ministry said.
"It is extremely regrettable that a U.S. submarine visited one of our ports without proper advance notice," the ministry said in a statement. "The United States must notify our government at least 24 hours before its nuclear submarines visit our ports."
Air Force Struggles in Another Nuke Test | Wired.com
The Air Force's already-battered nuclear corps just suffered another blow, Danger Room has learned. An internal inspection has found flaws in the way the 341st Missile Wing at Malmstrom Air Force Base, Montana handles and protects its nuclear weapons.
The Air Force's nuclear mission has come under increasing scrutiny, after a series of embarrassing mishaps, damining reports, and fired officers. Last fall, the Air Force's 5th Bomb Wing lost track of six nuclear warheads.
BBC NEWS | Obama quashes Iran's hopes for change
If anybody had hoped that Barack Obama's election victory would lead to a swift breakthrough in Washington's relations with one of its toughest adversaries, Iran, the honeymoon seems to be over before it even began.
Mr Obama said he would not react "knee-jerk" to Iranian congratulations
Many Iranians, including some officials, were thrilled by the stunning election victory, seeing it as offering hope of a radical change in US foreign policy and relations.
Deadly Russian Sub Accident Recalls Kursk Disaster | Deutsche Welle
At least 20 people were killed and 22 injured on a Russian nuclear-powered submarine when the ship's fire safety system was accidentally set off on board, a Russian naval spokesman said Sunday, Nov. 9.
The submarine's atomic reactor remained undamaged and radiations levels aboard the vessel were normal, the naval spokesman said.
| Military whistle-blowers get little protection | Seattle Times
Military whistle-blowers might want to save their breath. The Pentagon inspector general, the internal watchdog for the Defense Department, hardly ever sides with service members who complain that they were punished for reporting wrongdoing, according to a review of cases by The Associated Press.
The inspector general's office rejected claims of retaliation and stood by the military in more than 90 percent of nearly 3,000 cases during the past six years. More than 73 percent were closed after only a preliminary review that relied on available documents and sources — often from the military itself — to determine whether a full inquiry was warranted.
BBC NEWS | Europe | Twenty die on Russian submarine
At least 20 people have died in an accident on a Russian nuclear submarine when a fire extinguishing system was activated by mistake.
Russian Pacific Fleet spokesman Igor Dygalo said both sailors and shipyard workers died in the accident, which occurred during sea trials.
The dead were suffocated by freon gas, which is used to put out fires as it removes oxygen from the air.
New Evidence On Nuclear Bomb Tests Points To Cover Up Sunday Herald
Serviceman's blood showed 'hallmarks of radiation
THE MINISTRY of Defence (MoD) has been accused of "a cover-up of a cock-up" in the wake of new evidence that it failed to investigate genetic damage among the veterans of Britain's nuclear weapons tests in the 1950s.
Confidential correspondence from 1984 reveals that the Medical Research Council (MRC) discovered DNA defects in a test veteran that were characteristic of radiation damage. But the council was never asked to look for similar problems in other veterans.
The revelation is seen as the "smoking gun" that could bring justice for the veterans, who have been campaigning for compensation for illnesses they blame on radiation for decades. They recently launched legal action against the MoD, which has promised an inquiry.
Against Nuking Civilians – by Gordon Prather
Quoth Barack Obama, then a candidate for the Presidency, way back in August of 2007: "I think it would be a profound mistake for us to use nuclear weapons in any circumstance involving civilians."
Now that Obama is President-Elect, we all hope and pray that he more than thinks that nuking civilians would be a profound mistake. Yea, all of us – except the neocrazies, the Likudniks, their fellow travelers and their media sycophants – hope and pray that Obama sincerely believes that nuking civilians – even threatening to nuke civilians – is actually… immoral!
Exercise planned to prepare for radioactive attack – Haaretz – Israel News
Next year, civil defense units will carry out its first exercise for dealing with a radioactive attack on civilians as part of the defense establishment's preparations for a radiological terror attack, security officials said.
However, a senior defense official told Haaretz that there is no specific intelligence indicating that terror organizations intend to carry out such an attack.
"There is no concrete threat of a radiological attack," he said.
Newsvine – Accident on Russian nuclear sub suffocates 20
The fire safety system on a brand-new Russian nuclear submarine accidentally turned on as the sub was being tested in the Sea of Japan, spewing a gas that suffocated 20 people and sent 21 others to the hospital, officials said Sunday.
The Russian Navy said the submarine itself was not damaged in Saturday's accident and returned to its base on Russia's Pacific coast under its own power Sunday. The accident also did not pose any radiation danger, the navy said.
Obama adviser: No commitment on defense shield – CNN.com
U.S. President-elect Barack Obama has made "no commitment" to plans for a missile defense program in eastern Europe, despite a report on the Polish president's Web site, an Obama adviser said Saturday.
An adviser to Barack Obama disputed claims made on the Polish president's Web site.
Obama spoke to President Lech Kaczynski over the phone about continuing military and political cooperation between the two countries and possibly meeting in person soon, both sides said.
Obama "had a good conversation with the Polish president and the Polish prime minister about the important U.S.-Poland alliance," said Denis McDonough, Obama's senior foreign policy adviser.
---
Department of Energy News
Las Vegas Business Press : Bechtel SAIC ousted as Yucca Mountain manager
Bechtel SAIC Corp. LLC was recently ousted as longtime manager of the U.S. Department of Energy's nuclear waste depository project at Yucca Mountain located 90 miles northwest of Las Vegas. The unexpected move comes at a time of great uncertainty for the project with the presidential elections and likely change of top Energy Department officials. The most recent price for the depository is $90 billion, or $19 billion more than last year's estimate. Mounting federal debt makes the undertaking, whose history stretches back to 1978, costly given the economy's struggles.
San Francisco-based Bechtel and SAIC of San Diego lost their bid to keep the job they had held since 2001. TRW Environmental Safety Systems of Fairfax, Va., served as manager before them. Bechtel is also construction manager for McCarran International Airport's f $3.8 billion capital improvement program.
knoxnews.com |Taking down a radioactive behemoth
DOE Manager Gerald Boyd, speaking at this week's conference hosted by the Energy, Technology and Environmental Business Association, reminded folks that the cost of the big K-25 project has increased four-fold since 2002. It went from a $200 million project to one approaching $1 billion, Boyd said, although he suggests the initial estimate may not have been very accurate.
A lot of the cost increase, according to DOE's Oak Ridge chief, came after "we almost killed someone," referring to the accident in which a worker fell through a second-story floor. That accident underscored the deteriorated state of the building, and required a whole different approach to cleanup. There have been other cost issues, as well, and taking down such a massive structure, highly deteriorated and heavily contaminated, continues to present surprising new challenges.
US DOE hopes to keep spent nuke fuel issue out of courts: Sproat
Nuclear power generator operators would go straight to the US Department of Energy to seek damages instead of to the courts if the agency does not remove all of the spent fuel from future reactor sites within 10 years after the unit closes, DOE waste program director Edward Sproat said Monday. Sproat told reporters following a nuclear waste symposium in Washington that under a proposed DOE spent fuel disposal contract for new reactors, a utility would receive $5 million a year until all of the spent fuel has been removed from the site. Total damages paid to a utility, Sproat said, would be limited to the total amount the utility has paid into the federal Nuclear Waste Fund for the disposal of spent fuel generated by that unit.
---
Other Energy News
Obama likely to boost alternative energy: ENN — Know Your Environment
Barack Obama's election has members of the alternative energy world sounding positively giddy, an enthusiasm not shared by their competitors in the oil industry.
Obama's energy plans read like a wish list for the companies that make solar cells, wind turbines or alternative fuels.
He wants to pump money into energy research and force all electric utilities to use renewable power. He has proposed creating a cap-and-trade system that would put a price on the greenhouse gas emissions that come from burning fossil fuels.
Peak Energy: The Energy Challenge of Our Lifetime
TomDispatch has a new article from Michael Klare on peak oil and America's upcoming energy challenges – America's Energy Crunch Comes Home.
No other major power relies on getting so much of its energy from oil. Making that 40% figure especially daunting is this: the world supply of oil is about to contract. The competition for remaining supplies will then intensify, while most of what remains is located in inherently unstable regions, threatening to lead the U.S. into unceasing oil wars.
Just how much of the world's untapped oil supply remains to be exploited, and how quickly we will reach a peak of sustainable daily world oil output, are matters of some contention, but recently the scope of debate on this question has narrowed appreciably.
Peak Energy: Iraq's Oil: The Greatest Prize Of All
I am saddened that it is politically inconvenient to acknowledge what everyone knows: the Iraq war is largely about oil – Alan Greenspan (2007)
The Guardian had an interesting article recently on the auction of 40 billion barrels of Iraqi oil reserves.
The biggest ever sale of oil assets will take place today, when the Iraqi government puts 40bn barrels of recoverable reserves up for offer in London. BP, Shell and ExxonMobil are all expected to attend a meeting at the Park Lane Hotel in Mayfair with the Iraqi oil minister, Hussein al-Shahristani.
Access is being given to eight fields, representing about 40% of the Middle Eastern nation's reserves, at a time when the country remains under occupation by US and British forces. Two smaller agreements have already been signed with Shell and the China National Petroleum Corporation, but today's sale will ignite arguments over whether the overthrow of Saddam Hussein was a "war for oil" that is now to be consummated by western multinationals seizing control of strategic Iraqi reserves.
Peak Energy: Total: Peak Oil Before 2020
Reuters reports that an executive of French oil company Total expects oil production to peak before the end of the next decade – and wants the company to move into nuclear power in the post-oil age (something Bucky Fuller predicted would be the next step for the oil industry) – Total sees nuclear energy for growth after peak oil.
French oil and gas giant Total (TOTF.PA: Quote, Profile, Research, Stock Buzz) is targeting nuclear energy to drive growth long after oil and gas output peak, a top executive said on Monday.
"In the future, energy demand will be constrained by tight supply," Arnaud Chaperon, Total's senior vice president for electricity and new energies, said in a presentation to a nuclear energy conference in Qatar. "Oil and gas will still play a big role in the energy balance. But in the electrification of the world economy, nuclear will play a major role, together with the development of solar and other renewables … That is why Total is very interested in developing nuclear and renewables."
Peak Energy: 100 percent renewables in 10 years
Grist has a post on a plan by "RePower America" to shift to 100% renewable electricity by 2018 – 100 percent renewables in 10 years.
Following up on Wednesday's "Now what?" ads, the Alliance for Climate Protection has launched a new website, RepowerAmerica.org, calling for 100 percent of U.S. electricity to be drawn from renewable sources within the next 10 years.
The group also has a new television ad by the same name, which will run through Saturday on CNN, Fox News, Headline News, and MSNBC … and another ad will run all next week, starting Sunday on the morning news shows.
Peak Energy: Demand Management: The Invisible Energy Resource
Next100 has a post on "demand response" – managing customer demand in peak periods to reduce the need for costly, rarely used generation capacity and to allow greater penetration of renewable energy sources – The Invisible Energy Resource.
The media rush to highlight every major new renewable power project, but another clean energy resource gets far less attention, even though it's flexible, abundant, relatively inexpensive and valued overall at billions of dollars.
According to a recent report by the North American Electric Reliability Council (NERC), this unheralded resource is equal to 29,000 megawatts of capacity during periods of peak summer demand–as much as all U.S. wind, solar, geothermal, and biomass power combined.
Peak Energy: Maldivians Looking To Buy A New Homeland
The SMH reports that Maldivians are sufficiently worried by rising sea levels that they are thinking about buying a backup homeland – Maldives to buy new homeland as sea levels rise. It probably won't be as idyllic as the original though.
THE Maldives will begin to divert a portion of the country's billion-dollar annual tourist revenue into buying a new homeland – possibly in Australia – as an insurance policy against climate change that threatens to turn the 300,000 islanders into environmental refugees, the country's first democratically elected president has said.
Mohamed Nasheed, who takes power officially today in the capital, Male, said the chain of 1200 islands and coral atolls dotted 800 kilometres from the tip of India is likely to disappear under the waves if the current pace of climate change continues to raise sea levels.
Deseret News | Full steam ahead on geothermal power generation
A Provo firm Thursday launched a project that could foreshadow the next revolution in renewable energy resources for Utah and the rest of the nation.
Raser Technologies Inc. marked the completion of a 10-megawatt geothermal power plant with a ribbon-cutting ceremony at the Beaver County facility located in Thermo. It is the first commercial-scale facility to utilize a new technology that allows the plant to generate electricity using geothermal heated water that is at a much lower temperature than was previously possible, said John Fox, general manager of UTC Power Corp.
Public Citizen – First on Agenda for January: Restore Role of Citizens in Government
When he takes office, President-elect Obama will face a mountain of challenges – more than any incoming president in recent history: the global financial crisis, the Iraq War, the federal deficit, the energy crisis and more. The most critical thing this new president can do, though – which must be done to make any policy solution a success – is restore the citizen's seat at the government's table. One of the worst outcomes of the past eight years has been the erosion of democracy and the phasing out of the people's voice in the government. It is imperative that this be reversed.
Business Feed Article | Business | guardian.co.uk
Nuclear power plants have become less economically attractive for Qatar with the fall in international oil and gas prices, a Qatari official said Monday.
"Nuclear would not compete with the current price of gas for us," Yousuf Janahi, manager of corporate planning and business development at Qatar's state-owned power company Kahramaa, told Reuters on the sidelines of a nuclear energy conference.
"It is less economically viable now, and less attractive. The potential costs are changing with the turmoil in financial markets, the economic slowdown and development of alternative fuels."
California study shows high cost of renewable power | Reuters
If California expands its renewable power generation to be a third of electricity delivered in the state by 2020, it may cost $60 billion, the state's utility regulator said in a report issued on Thursday.
It is more costly to make electricity with renewable power — solar, wind, geothermal and other sources that emit no or low amounts of global-warming greenhouse gases — than with natural gas, nuclear and coal power plants.
Renewable energy: Obama's cruise to the White House puts the wind back in green sails | Environment | The Guardian
The election of Barack Obama has put the wind back into the sails of the renewable energy sector, where investor confidence had been badly punctured by the credit crisis. Clean technology and green energy stocks have soared as City analysts predict a major boost from the incoming president.
Solar Integrated Technologies rose by 30% yesterday after increases of 22% by Renewable Energy Corporation and 16% by the wind turbine maker Vestas in the 24 hours before, when they were helped upwards by oil prices returning to above $70 a barrel.
Former EPA investigator blows whistle on Alaska oil spill – Seattle- msnbc.com
A former top EPA investigator who helped lead an investigation into a giant oil spill in Alaska is blowing the whistle to KING 5 News.
The investigator says it should have been a felony criminal case. So was oil giant BP let off the hook? KING 5's environmental specialist Gary Chittim talked with the investigator in an exclusive report.
Newsvine – Running on fumes: GM could soon run out of cash
The American auto industry is running on fumes. General Motors, the nation's largest automaker, warned Friday that it may run out of money by the end of the year after piling up billions in third-quarter losses and burning through cash at an alarming rate. Ford sustained heavy losses, too.
The situation is so severe, GM has suspended talks to acquire Chrysler and is appealing to the government for help as the slumping economy drags cars sales to their lowest level in a quarter century.
Washington Times – Shell secures 25-year access to Iraq's oil, gas
A joint venture between Royal Dutch Shell and Iraq's state-owned South Gas Co. could give Shell a 25-year monopoly on production and exports of natural gas in much of southern Iraq – the biggest foreign role in Iraq's oil and gas sector in four decades.
The planned venture, spelled out in a 16-page document obtained by United Press International, goes well beyond descriptions provided by Iraqi and Shell officials on Sept. 22, when they held a public signing ceremony in Baghdad.
Newsvine – Nigerians file suit against Shell in Dutch court
An environmentalist group and four Nigerians filed suit against Royal Dutch Shell PLC in the Netherlands on Friday, claiming the company was negligent in cleaning up oil spills in Nigeria.
The civil suit filed by the four men and Friends of the Earth is unusual in that it seeks to hold Shell's parent company liable for damages allegedly caused by its Nigerian subsidiary.
Credit Crisis May Halt Pickins' Largest Wind Farm in the World: ENN — Know Your Environment
The credit crunch is not just hurting the banks and the real estate market. Even the billionaire and wind energy enthusiast, T. Boone Pickens is having trouble financing his high profile 4000 MW wind farm. The price tag on this Texas wind farm is a hefty $10 and $12 billion.
Solar sector shakeout looms as credit crunch bites: ENN
Many of the world's solar energy companies could fail or fall into the arms of stronger rivals as the financial crisis raises borrowing costs and as solar module prices fall.
Any such shake-out would in turn precipitate consolidation in the industry, which has for years been attracting heavy investment and government subsidies that have driven supply ahead of demand.
The dirty side of 'clean' coal: ENN — Know Your Environment
It didn't start that way: His land was once a low hill in a rugged hardwood forest — cherry, oak, hickory — skipping from ridge to ridge across one of the poorest, most rural areas of the Lower 48.
Then came the mining companies with their dynamite and their trucks. They clear-cut the forest, blew the tops off the ridges and scraped the rocks into the hollows, pushing hundreds of feet of mountains into the valleys below.
The Cost of Energy» Document alert: Wind Vision 2025
The Canadian Wind Energy Association (CanWEA) released its strategic vision for wind energy development during its 24th Annual Conference and Trade Show taking place this week in Vancouver. The plan, Wind Vision 2025 – Powering Canada's Future, cites rapidly rising energy costs, reducing the country's environmental impacts caused by current electricity generation, the need to quickly build more electricity generation to keep up with rising demand and the need to build a more robust transmission system a key drivers for the adoption of wind technology.
The Cost of Energy » Drifting into Carmageddon
It's beginning to look a lot like Carmageddon.
Are we there yet? Probably not, but recent events certainly seem to imply we've taken a big, random step in that direction lately.
(Just to review: Carmageddon is a term I use to describe a state in the US auto industry where the offerings from car companies, particularly, but by no means exclusively, the Big Three, are ridiculously out of step with what the consumer need and want. This situation will also greatly impact those selling used vehicles, of course, with the resultant drop in resale values will leave many owners "buried alive, upside down" in their auto loans–their old, very undesirable vehicles will be worth less than they owe on them, making it ever harder for them switch to a much more fuel efficient vehicle. This situation will also mean that the relatively meager supply of highly fuel efficient cars won't be nearly enough to help consumers, so the price of those models will be bid up significantly in the form of higher resale values and dealer markups on new units.)
US Energy plans
Here's a general list of Obama's energy platform, courtesy of Robert Rapier a good source for expertise these issues. The initiatives on "clean" coal and ethanol will raise hackles. Canadians should take note of the "low-carbon fuel standard". If such a standard is implemented, it would affect importation of oil from extracted carbon-intensive oil sands. And that's one reason the Canadian Government has been quick to call for cooperation on a joint North American climate change strategy.
The list is after the bump:
---
Nuclear Editorial and Opinions
OpEdNews » Nuclear Power Is Not the Way to Go
Recently Hugo Chavez, whom I admire, has suggested that Venezuela needs to build a nuclear power plant for energy needs in the future.
Do not do it!
Nuclear power is probably the worst way to produce power when one takes all factors into consideration.
Gary Griggs, Our Ocean Backyard: Nuclear not a real answer to energy problems – Santa Cruz Sentinel
Important questions about energy confront our newly elected political leaders: What sources of energy will we depend on in the future? How long will they last? What are the impacts of using different energy sources?
In my last column, I wrote that U.S. oil reserves are limited, and even if we decide to increase drilling offshore, it would take at least five years to get a platform ready to drill. Well, it's always encouraging to learn that people actually read this column; the president of a Texas offshore wind power company wrote to correct my statement regarding how long it would take to get a drilling rig ready.
Nuclear power freighted with troubling consequences : Opinion : The Buffalo News
In last Sunday's Nature Watch column, Gerry Rising displayed his own admitted lack of atomic energy expertise.
Nuclear power is not carbon-free. It consumes more fossil fuels in the uranium mining, refining, fuel fabrication and actual power plant construction and operation processes per unit of installed generating capacity than do the trio of the cleanest alternative sources — wind, geothermal and solar — in their production and deployment. A dollar invested in wind produces more energy, leads to a greater reduction in carbon emissions and creates more jobs than one invested in nuclear power, according to experts.
The Top Nuclear Stories is published twice weekly. It is a produced
using a combination of social bookmarking and programming.
You can view or join the public group and add your own stories
by going here -> http://groups.diigo.com/groups/nukenews