One of the big hopes of an administration change would be the slowdown of the republican push to resurrect the nuclear weapons and power industry. Thus the election represents one of the most crucial moments for the anti-nuclear movement in decades. We certainly can't expect to achieve a complete reversal but the difference between the two parties is nothing short of breathtaking.
Just to add more problems for folks, the DOE released its PEIS for its GNEP agenda at the end of last week. And Exelon's Bearish push to take over NRG is an example of one of the most important macro issues we face. In 2005 the republican party tossed out the 70 year old Public Utilities Companies Holding Act of 1935.  This is the law that Clinton gave a waiver to that led to the 2001 energy crisis. And its repeal will be the basis for a huge new consolidation push in the electric power industry, using the scam money being promoted for new reactors if the law is not put back in place.  The energy speculation bubble, if the country doesn't go with Obama will be on us in a flash.
Several economic stories are in the news, including another major delay with the Finland reactor. In the UK, there is a media opening around the corrupt push for nuclear there.  A new safety study in Japan about earthquakes has come out as well as several in Europe on reactor leukemia impacts.
Besides the GNEP PEIS push, there is also a push on Yucca Mountain, with Nevada pushing back on both the newly released rail transit plan and EPA's standards for the dump.  There are also several other DOE scandals, at Hanford around contractors as well as their loan program.
A new scandal  story has hit Utah with claims that Energy Solutions is already secretly bringing in wastes from Europe even before the decision by the NRC to do it or not. And Energy Solutions has taken a 50% hammering of its stocks.
We are also down to the final days on the NRC's GEIS comment period for ISL mining in the west.  The sheer volume of activity coming out of the NRC weekly is unlike anything seen in years.  As was mentioned earlier this year the agency has been hiring hundred's of new workers. We are clearly in a state of triage at this point. Hold onto your hats. The next two weeks are gonna be a real roller coaster if the events unfolding in Ohio and other stories about attempts to steal the election including the one in the Rolling Stone are any indication of what's to come!
There are a lot of other stories in this issue that are almost too numerous to mention! Please go through this version carefully!
---
Top Nuclear Stories Index
---
Nuclear Reactor News
TheStar.com | Nuclear costs pressure industry
Nuclear may not be an eco-friendly solution to the world's energy woes, but in most corners it's considered one of the key technologies in our arsenal for combating climate change.
Like it or hate it, trust it or fear it, embrace it or protest it, nuclear power production on this planet is here and likely to grow.
The bigger question is, by how much?
Resource, labour and regulatory constraints continue to draw attention to the risks and uncertainties of building new nuclear reactors, and as North American utilities start digging into the details they're finding expansion of their nuclear fleets are likely to cost much more than originally thought.
Nuclear Free Jamboree is Saturday – Brattleboro Reformer
The Safe & Green Campaign invites the public to celebrate the opportunity to lead New England and the U.S. toward a clean, green energy future by participating in a Nuclear Free Jubilee on Saturday, Oct. 25.
A procession through downtown Brattleboro, led by the Bread & Puppet Theater, and festivities on the Brattleboro Common will highlight public support for retiring the 35-year old Entergy/Vermont Yankee nuclear reactor in 2012 as mandated in its original license prior to the Vermont Legislature's vote in 2009. The public is encouraged to take part in the procession by carrying banners and wearing costumes.
Nuclear advisory panel left out of the loop: Times Argus
In the midst of all the events occurring at Entergy Nuclear-Vermont Yankee over the past several months, you may be wondering why there have been no meetings or comments from the Vermont State Nuclear Advisory Panel. I can say that as an appointed legislative member of the panel, I am also concerned about this situation.
One of the statutory obligations (Title 18, Ch.34, 1700) of the panel is to hold regular public meetings for the purpose of discussing issues relating to the present and future use of nuclear power, and advising the Legislature and the governor.
Nuclear Power Giant Bids for Rival – NYTimes.com
The Exelon Corporation, the Chicago-based utility, said late Sunday that it had offered to buy NRG Energy, a power generator based in Princeton, N.J., for $6.2 billion.
A combined company would produce enough electricity to serve nearly half the households in the United States, Exelon said.
The Associated Press: Facts about Exelon, NRG Energy
Facts about Exelon and NRG Energy. Exelon made an unsolicited $6.2 billion all-stock bid for NRG Energy.
EXELON:
_ Nation's top nuclear power operator with 17 reactors, representing approximately 20 percent of the U.S. nuclear industry's power capacity.
_ Has 5.4 million election customers in northern Illinois and Pennsylvania. Also has 540,000 natural gas customers in the Philadelphia area.
_ Reporting profit of $2.7 billion, or $4.06, from continuing operations on revenue of $18.9 billion in 2007.
_ Based in Chicago.
AP: Utilities consolidation goes on: Exelon for NRG
Two years ago when NRG Energy rebuffed an $8 billion buyout offer, it said the bid was far too cheap to be taken seriously.
There may be a bit of shareholder remorse this week, with prospective buyers now eying deals through the lense of a global economic downturn.
Nuclear power giant and utility operator Exelon late Sunday night made an unsolicited $6.2 billion all-stock bid for NRG in a proposal that would create the nation's largest power company.
The combined Exelon and NRG would be big enough to power nearly 45 million homes with 47,000 megawatts, Chicago-based Exelon said. It would have a diverse power mix and a market capitalization of $40 billion.
Areva looks to federal loan guarantees for new reactors | Lynchburg News Advance
Areva's Evolutionary Power Reactor in Olkiluoto, Finland, began construction in 2005 and is scheduled to be on line in 2011. Areva has four EPRs under construction in three countries. In the U.S., three companies have submitted four applications for EPRs as efforts to construct nuclear reactors ramp up in this country.
Fredericksburg.com – Nuclear protesters resentenced
Three anti-nuclear protestors who were previously convicted of trespassing at Lake Anna Power Station's visitor center won an appeal in Louisa Circuit Court this morning and were resentenced on new charges.
Three anti-nuclear protestors who were previously convicted of trespassing at Lake Anna Power Station's visitor center won an appeal in Louisa Circuit Court this morning and were resentenced on new charges.
John Jack Maus, who represented all three protesters, appealed a lower court's conviction and sentence on grounds that the charges alleged a violation of county code, when in fact they should have been based on a violation of state law because the plant sits on private property.
Utilities move ahead on power contracts: Times Argus
As political candidates wrangle over how to map out Vermont's future electricity supply, the heads of the state's utilities are moving ahead with their own plans. A long list of contingencies, however, including the election, has complicated power source negotiations.
Regulators and lawmakers, for example, haven't yet determined whether Vermont Yankee will continue to operate after its license expires in 2012, and utility contracts with Hydro-Quebec will start expiring in 2015.
AP: China to help build 2 Pakistan nuclear plants
Pakistan said Saturday that China will help it build two more nuclear power plants, offsetting Pakistani frustration over a recent nuclear deal between archrival India and the United States.
The agreement with China was among 12 accords signed during Pakistani President Asif Ali Zardari's recent visit to Beijing, said Foreign Minister Shah Mahmood Qureshi.
While Qureshi gave few details, the accord deepens Pakistan's long-standing ties with China at a time when its relations with Washington are strained over the dragging war against terrorism.
New-generation Finnish nuclear reactor hit by fourth delay | The Guardian
Europe's first new-generation nuclear power plant is now three years behind schedule and will not come on stream until 2012, the Finnish utility behind the project admitted yesterday.
The delay raises fresh doubts over the "nuclear renaissance" planned by Britain, France and other European countries to ensure security of energy supplies and combat climate change.

The outlook for nuclear energy – News
With the launch today of its first Nuclear Energy Outlook, the OECD Nuclear Energy Agency (NEA) makes an important contribution to ongoing discussions of nuclear energy's potential role in the energy mixes of its member countries. As world energy demand continues to grow unabated, many countries face serious concerns about the security of energy supplies, rising energy prices and climate change stemming from fossil fuel consumption.
PM 'used crony to fix nuclear power inquiry' -UK – The Independent
Government accused of driving through energy policy by using slanted study
A public consultation on new nuclear power stations which was run by a company linked to the Prime Minister's personal pollster has been criticised for breaching industry guidelines.
Environmentalists and opposition MPs denounced the exercise as "fixed" after the Market Research Standards Board said some material given to focus groups was "inaccurately or misleadingly presented".
Consultation for nuclear power 'biased'
GORDON Brown's drive to nuclear power was dealt a blow today when another consultation was branded biased by a watchdog.
Members of the public were given loaded presentations which could have given a falsely high level of support for planned new nuclear generators.
The work was carried out by the market research firm founded by Mr Brown's personal pollster, Deborah Mattinson, a long-standing Labour Party adviser.
It is the second time the process has run into difficulties. In 2006, a High Court ruling found the Government's process had been unlawful as it had failed to engage in the fullest consultation. In part of the latest, the public were given slide shows and information packs. But Greenpeace protested the packs were partly written by the Government and that questions to stimulate debate were loaded.
Letter – Greenpeace and Energy – NYTimes.com
2 Endorsements of Nuclear Power, but Sharp Differences on Details (Check Point, Oct. 10) quotes Patrick Moore, who is described as "a founder of Greenpeace and the co-chairman of the Clean and Safe Energy Coalition, a pro-nuclear group.
Mr. Moore is a paid spokesman for the nuclear industry who frequently uses the Greenpeace name to give his anti-environment lobbying legitimacy. He has not worked for Greenpeace for more than 20 years.
Since then, he has found a new career as a spokesman for a variety of polluting industries, including the logging, chemical and mining industries.
Greenpeace continues to strongly oppose nuclear energy, because nuclear power plants remain vulnerable to terrorist attack, because there is no way to deal safely with radioactive nuclear waste and because the enormous taxpayer subsidies required to finance nuclear energy distract attention from real solutions to global warming like wind and solar power.
Group takes VY battle to next level – Brattleboro Reformer
For the past three years, Mary Alice "Mal" Herbert and her friends have spent every Thursday afternoon at Wells Fountain appealing to passers-by to help shut down Vermont Yankee nuclear power plant.
From 4 to 6 p.m. they stood on the corner waving signs, cheered by the honking of cars driven by those who agreed with them while bearing with a smile the taunts, curses and ridicule of those who did not.
Thursday, Mal Herbert's three-year-long vigil ended.
Economy delays dismantling of Zion nuclear plant — chicago tribune
A plan to dismantle Zion's nuclear power plant will be delayed by up to 15 months because the fund that will pay for the $1 billion decommissioning has declined in value, officials announced this week.
The fund's value, estimated at $900 million in January, has dropped by about 10 percent because of the declining economy, said Marshall Murphy, spokesman for Exelon Nuclear, which is responsible for fund oversight and owns the power plant.
PGN Reactors likely to cost $9 billion: Progress Energy doubles estimate
Building two nuclear reactors in Wake County could cost Progress Energy customers more than $9.3 billion.
The cost estimate, disclosed this month to the U.S. Nuclear Regulatory Commission, is Progress Energy's latest projection for the Shearon Harris proposal. It doubles the previous estimate of $4.4 billion provided in February, when the Raleigh utility applied to the NRC for a license to build two reactors at the site in Wake County.
For nuclear critics, soaring costs offer the strongest case against building new plants. The power industry has long argued that nuclear plants produce the cheapest electricity, but those arguments have been buried under an avalanche of contrary evidence.
Nuclear agency worries fear will block growth – International Herald Tribune
Nuclear power could provide up to four times more electricity by midcentury than now if the industry can soothe concerns about its safety and the disposal of radioactive waste, a research group for the industry said Thursday.
The report by the Nuclear Energy Agency, an organization in Paris that advises industrialized countries on nuclear power, said the technology represented a more secure supply of power than oil or gas. But it said that opposition to nuclear power remained strong enough to curtail such an expansion.
ISA | Low-energy nuclear power: The who, what, and how of it
Long-term reliability and long-range thinking are the keys to develop a new type of nuclear power that today's keynoter sees on the horizon.
"The U.S. electrical grid is known for brownouts and blackouts. And it'll get worse before it gets better," said today's keynoter and Rimbach lecturer, David J. Nagel, Ph.D., research professor in applications of micro- and nano-technologies in the department of electrical and computer engineering at the School of Engineering and Applied Science at The George Washington University in Washington, D.C. Nagel's main point is how instrumentation for low energy nuclear reactions can change the way we look at nuclear production of the future.
Public cut out of Yankee info: Rutland Herald Online
In the midst of all the events occurring at Entergy Nuclear-Vermont Yankee over the past several months, you may be wondering why there have been no meetings or comments coming from the Vermont State Nuclear Advisory Panel (VSNAP). I can say that as an appointed legislative member of the panel, I am also concerned about this situation.
One of the statutory obligations (Title 18,Ch.34, 1700) of the panel is to hold regular public meetings for the purpose of discussing issues relating to the present and future use of nuclear power, and advising the Legislature and the governor.
oglecountynews.com – Exelon officials quiet on nuke plant's assessment
Exelon Nuclear officials have very little to say about the latest assessment of the Byron Generating Station.
Ogle County Supervisor of Assessments Jim Harrison set the plant's assessment at $525.4 million, $70.2 million more than the value set by the Ogle County Board of Review (BOR) at an appeal hearing last January.
Kewaunee nuclear plant holding public meetings on license renewal
Owners of the Kewaunee nuclear plant have applied for a 20-year extension of its license to operate.
The Kewaunee Power Station has one nuclear reactor. The plant's operator, Dominion Energy Kewaunee Inc. — a subsidiary of Dominion Resources of Virginia that bought the plant in 2005 — submitted a license renewal application in August.
Nuclear Regulatory Commission staff will conduct two public meetings on Wednesday, Oct. 22, to solicit public comments on possible environmental impacts of the proposal. The meetings will take place at the Carlton Town Hall, N1296 Town Hall Road in Kewaunee County. The first session will run from 1:30 to 4:30 p.m., and the second from 7 to 10 p.m.
Victoria Advocate – Victorians take concerns to Exelon offices
David Huber held the Texas flag with 50 protesters stationed outside Exelon Nuclear's headquarters in Chicago.
Rally-goers marched with signs that read No Thirsty Nukes and Don't Mess with Texas Water.
Kyiv Post» Notes from the wilds of Chornobyl
Ecologists Timothy Mousseau and Anders Pape Moller have been studying long-term effects of radioactive contamination on nature since 1999 in the closed area surrounding Chornobyl, the site of world's worst nuclear disaster on April 26, 1986.
Their work is taking place in the exclusion zone, a 30-kilometer radius around the nuclear power plant. It provides a perfect ground for the study of biodiversity and survival of animals living in the conditions of irradiated environment. The team has documented many consequences of radiation, including dramatically increased rates of genetic mutation, lower life spans and lower reproduction rates of some species.
Old dog, nuke tricks | Grist
Environment America today released a new report looking at the environmental implications of John McCain's plan to build 45 new nuclear reactors by 2030, and 100 over time. Their report concludes that McCain's plan would be "an economic and environmental disaster."
Environment America, which has endorsed Democrat Barack Obama in the presidential election, found that the 45 reactors would cost taxpayers $315 billion, because most of the funding would have to come from taxpayer-backed federal loans. They also found that expanding the nuclear industry would create less than a quarter of the 700,000 jobs that McCain promised in the first presidential debate. And since the Nuclear Energy Institute, the industry's trade association, estimates that it takes about 10 years to bring a new nuclear power plant online, it would do little for short-term energy concerns. Nuclear power is also resource-intensive — 45 nuclear power plants would use between 200 billion to 350 billion gallons of water per year. And, of course, there are the outstanding concerns about safety, storage, and disposal.
Vermont Yankee faulted for leaks | Burlington Free Press
A Nuclear Regulatory Commission inspector said Tuesday that slack engineering by Entergy Nuclear workers was to blame for two recent cooling tower leaks at the Vermont Yankee nuclear plant in Vernon.
"Entergy's design change process requires providing adequate engineering drawings and instructions … and also requires engineers to resolve technical issues identified during implementation," NRC's George Malone said. "Entergy did not do that."

Residents skeptical of Yankee assurances: Rutland Herald
Area residents made it clear to Nuclear Regulatory Commission officials Tuesday that they didn't believe their assurances that Entergy Nuclear's recurring problems with its cooling towers at Vermont Yankee didn't translate to more serious problems.
Sam Collins, regional administrator for the NRC, told about 100 people gathered at the Latchis Theatre that while Entergy had problems with communication, design and oversight with the cooling towers, the problems didn't rise to the level of a safety threat.
---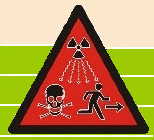 Nuclear Health and Safety News
OpEdNews » Nuclear Power Plants and A Citizen's Right To Know
If a nuclear power plant was emitting dangerous poison gasses into your neighbor's air, water, and soil (food supply) do they have the right to know?
Once upon a time, ohh till I was about 46 or so, I thought that nuclear power plants had a magical way of keeping all of their radiation within an enclosed structure. Never for a moment did I ever imagine these structures leaked, nor, even worse, that radioactive releases – toxic, chemical poison gasses – were expelled out into the air (on purpose!) on a regular basis.
AP: Billions of fish, fish eggs die in power plants
For a newly hatched striped bass in the Hudson River, a clutch of trout eggs in Lake Michigan or a baby salmon in San Francisco Bay, drifting a little too close to a power plant can mean a quick and turbulent death.
Sucked in with enormous volumes of water, battered against the sides of pipes and heated by steam, the small fry of the aquatic world are being sacrificed in large numbers each year to the cooling systems of power plants around the country.
Science News / Rumors Of Gulf War Syndrome
Informal communication among British veterans of the first Iraq war may have shaped the vets' characterization of Gulf War Syndrome.
After the bullets stopped flying, the rumors took off among British veterans of the 1991 Gulf War. Early accounts of physical and emotional reactions to wartime experiences spread from one person to another through networks of veterans. Within a few years, these former soldiers had decided among themselves that many of them suffered from the controversial illness known as Gulf War Syndrome, a new study concludes.
Scientist warns of cancer risk from nuclear facilities (From The Westmorland Gazette)
A RENOWNED scientist urged Cumbrians to take action over nuclear power plants during a special meeting in Kendal.
Dr Ian Fairlie gave a talk to the South Lakeland Friends of the Earth discussing the links between radiation from nuclear power plants and childhood leukaemia.
He outlined some of the possible risks from the nuclear facilities at Heysham and Sellafield.
Dr Fairlie urged the concerned audience to write to their local MP asking for information about doses of radiation in South Lakeland and the risks.
Residents shock at 'radioactive homes' fear – mirror.co.uk
People living near a former RAF base yesterday spoke of their shock at being told their homes could be radioactive.
Radium and asbestos have been found at the site, where military waste was burned and buried. The council is now testing 90 nearby homes.
Aomori nuke site said at risk of magnitude 7 quakes | The Japan Times Online
An earthquake with a magnitude of around 7 may have hit the construction site of a nuclear power plant in Aomori Prefecture twice in the past 6,000 to 7,000 years, researchers said Friday.
The researchers urged the government and Electric Power Development Co., commonly known as J-Power, which is building the Oma Nuclear Power Plant on the Shimokita Peninsula, to review their safety procedures for ensuring the plant's quake resistance, because they did not take into account the possibility of such a strong temblor striking the plant site.
Radiation in Your Backyard… Sometimes
Modern nuclear techniques are giving the world's scientists and regulators better tools to fight pollution and other environmental threats – even those that may be lurking naturally at the beach or near your backyard. Many of the world's top "radioecologists" are in Morocco this week to assess a dynamic picture.
Nuke Detection is Latest Fallout from Georgia War | Danger Room from Wired.com
The Republic of Georgia is one of the primary routes for the smuggling of nuclear materials out of the former Soviet Bloc. The U.S. has spent millions training and equipping the Georgian government to thwart nuclear trafficking. The recent Russian invasion has set this effort back significantly.
Radioactive soil found near Gloucestershire homes
FAMILIES in Quedgeley could be living on radioactive land, it has been revealed.
Tests are to be carried out on more than 90 homes on the northern side of Naas Lane to see if they are affected.
Work carried out in connection with the development of the former RAF Quedgeley site found contaminated soil due to its former use as a munitions factory and RAF depot.
The Canadian Press: Rotors destined for nuclear power plant slide off barge into Saint John harbour
Two huge turbine rotors destined for New Brunswick's Point Lepreau nuclear generating station are lying on the bottom of Saint John harbour after they somehow ended in the water as they were being loaded on to a barge Wednesday.
Initial reports that said the barge had capsized were not true, said Mary Keith, a spokeswoman for Irving Equipment. "We don't know what caused these pieces of equipment to tip into the water," she said.
No one was hurt in the morning incident, but officials of Worksafe New Brunswick were called in to investigate.
Airport expansion 'poses risk of nuclear disaster': KentOnline
The risk of a nuclear disaster is still as high as initially predicted should an aircraft from Lydd Airport crash into the Dungeness power station.
After reviewing Lydd Airport's second round of environmental information Lydd Airport Action Group's (LAAG's) nuclear safety advisor still thinks the risk is substantial.
John Large of consulting engineers Large and Associates found no reason to change his conclusion the proposed expansion of Lydd Airport means a risk of an aircraft crashing into Dungeness stands at one in 689,229 each year.
Radioactive chemicals stolen and still missing — Shanghai Daily
THE environmental protection department in Guangxi Zhuang Autonomous Region is still searching for a missing radioactive substance.
Two quantities Caesium-137 were stolen from a cement plant in Guigang City on September 24. One was recovered. Two days later another piece of Caesium-137 went missing from a cement plant in Nanning, though it too was recovered, Xinhua news agency reported yesterday.
Public asks radiation test as NL legacy cost — Times Union – Albany NY
Albany County legislators told exam for articles is expensive, pioneering
ALBANY More than a half dozen speakers urged Albany County legislators Tuesday night to fund the continued testing of former employees and neighbors of the now-defunct NL Industries plant in Colonie for radiation contamination.
Calling themselves Community Concerned About NL Industries, the speakers asked legislators to consider putting up $14,000 to test 16 former NL workers and Albany and Colonie residents who lived near the Central Avenue plant.
---
NRC News
FR: NRC denial of petition for rulemaking
Thomas E. Magette on Behalf of EnergySolutions, LLC; Notice of Denial of Petition for Rulemaking AGENCY: Nuclear Regulatory Commission.
SUMMARY: The Nuclear Regulatory Commission (NRC) is denying a petition for rulemaking submitted by Mr. Thomas E. Magette on behalf of EnergySolutions, LLC. The petitioner requested that the NRC's regulations governing domestic licensing of production and utilization facilities be amended to provide a regulatory framework that would allow funds from licensees' decommissioning trust funds to be used for the cost of disposal of "major radioactive components" (MRCs) that have been removed from reactors before the permanent cessation of operations.
FR: NRC Fermi III COL
Detroit Edison Company; Notice of Receipt and Availability of Application for a Combined License On September 18, 2008, Detroit Edison Company filed with the U.S. Nuclear Regulatory Commission (NRC, the Commission) pursuant to Section 103 of the Atomic Energy Act and Title 10 of the Code of Federal Regulations (10 CFR) Part 52, "Licenses, Certifications, and Approvals for Nuclear Power Plants," an application for a combined license (COL) for an economic simplified boiling water reactor (ESBWR) nuclear power plant, to be located in Monroe County, Michigan. The reactor is to be identified as Fermi 3.
NRC: NRC Announces Opportunity To Request Hearing On Yucca Mountain Nuclear Waste
The Nuclear Regulatory Commission has announced the opportunity to request a hearing on the Department of Energy's application seeking authorization to construct a proposed geologic repository for high-level nuclear waste at Yucca Mountain, Nev.
DOE submitted its application June 3. On Sept. 9, the NRC staff determined that the 8,600-page application contained sufficient technical information for the agency to docket it and initiate its comprehensive safety review. At the same time, the NRC staff adopted DOE's Environmental Impact Statements for the repository, requesting additional information on some groundwater analyses.
The Yucca Mountain application, minus some classified portions, is available on the NRC Web site at this address: http://www.nrc.gov/waste/hlw-disposal/yucca-lic-app.html.
FR: NRC: solicitation of comments on COL changes
Office of New Reactors; Interim Staff Guidance on the Necessary Content of Plant-Specific Technical Specifications for a Combined License AGENCY: Nuclear Regulatory Commission (NRC). ACTION: Solicitation of public comment.
SUMMARY: The NRC is soliciting public comment on its proposed Interim Staff Guidance (ISG) DC/COL-ISG-08 (ADAMS Accession No. ML082520707). The purpose of this ISG is to change the NRC staff position on the necessary content of plant-specific technical specifications (PTS) when a combined license (COL) is issued. This ISG clarifies the staff guidance contained in Regulatory Guide (RG) 1.206, "Combined License Applications for Nuclear Power Plants," Section C.III.4.3, "Combined License Information Items That Cannot Be Resolved Before the Issuance of a License," and replaces the related guidance in NUREG-0080, "Standard Review Plan for the Review of Safety Analysis Reports for Nuclear Power Plants," Chapter 16.0,
FR: NRC Callaway COL correction
Union Electric Company d/b/a AmerenUE, Notice of Receipt and Availability of Application for a Combined License; Correction AGENCY: Nuclear Regulatory Commission. ACTION: Notice of receipt and availability; Correction.
SUMMARY: This document corrects a notice appearing in the Federal Register on October 9, 2008 (65 FR 59677), that notices the receipt and availability of an application for a combined license for an evolutionary power reactor nuclear power plant at the existing Callaway Power Plant site located in Callaway County, Missouri. This action is necessary to correct the heading of the document.
Sanders: NRC doesn't get it: Rutland Herald Online
Sen. Bernard Sanders, I-Vt., said Wednesday federal regulators just don't understand Vermonters' concerns about the safety of the Vermont Yankee nuclear plant in light of the continued problems with the reactor's cooling towers.
"They can sit around and say it's not safety related," he said of the cooling towers, which are not considered part of the nuclear side of the plant, and thus not safety related.
Sanders pointed to the dramatic photos of the August 2007 partial collapse of the west cooling tower, and the July 2008 photo which Sanders obtained and released  which also showed a gushing leak.
NRC reports on cooling tower probe – Brattleboro Reformer
The Nuclear Regulatory Commission, in what was termed a "fairly unusual meeting" by its regional administrator, presented to the public Tuesday night its special inspection report on the status of Vermont Yankee nuclear power plant's cooling towers.
Because of the public's interest in the matter and because of the concerns of local elected and appointed officials, said Samuel Collins, the administrator for the NRC's Northeast region, the agency felt it was important that it present the results in Brattleboro rather than relying solely on a written report to describe what it found.
---
Nuclear Fuel Cycle News
Health study launched near closed uranium mill in southern Colorado : State and West : Boulder Daily Camera
Federal researchers have begun a public health review in Canon City amid renewed concerns about pollution from a closed uranium mill.
The study, by the Health and Human Services Department, is examining potential exposure to pollution from the Cotter Corp. mill and the possible health risks.
"We're not saying these (potential health impacts) were caused by the contamination," said environmental scientist Teresa Foster. "We're not at the point where we can make that determination. We're taking the community's concerns very seriously."
Protect the Colorado River – Las Vegas Sun
When the House Natural Resources Committee voted in June to ban approval of new mining claims adjacent to Grand Canyon National Park, we commented that ore operations should undergo the same environmental scrutiny as is required for coal, oil and gas exploration projects.
Since then Interior Secretary Dirk Kempthorne, who is certainly no friend of the environment, and his Bureau of Land Management have ignored Congress and continued to process mining claims near the canyon. Such contempt for the legislative process is offensive, particularly in this case.
Health study launched near closed uranium mill – Examiner.com
Federal researchers have begun a public health review in Canon City amid renewed concerns about pollution from a closed uranium mill.
The study, by the Health and Human Services Department, is examining potential exposure to pollution from the Cotter Corp. mill and the possible health risks.
"We're not saying these (potential health impacts) were caused by the contamination," said environmental scientist Teresa Foster. "We're not at the point where we can make that determination. We're taking the community's concerns very seriously."
Recycling the nuclear debate | GreeleyTribune.com
During the first presidential debate, while reciting their lists of energy sources that each candidate supports, something caught my ear: a discussion of nuclear-waste reprocessing.
Twenty percent of our electricity comes from 104 nuclear power plants. Currently, spent nuclear waste is stored in temporary facilities at 125 sites in 39 states. These storage sites are located in a mixture of cities, suburbs and rural areas. The plan is for this waste to be permanently stored at a geologic repository, 1,000 feet below surface, 1,000 feet above groundwater at Yucca Mountain.
Uranium spot price drops to $46/lb, lowest level since June 2006
The spot uranium price fell to $46 a pound U3O8, Ux Consulting said late Monday. The latest estimate is $3 below the company's October 6 price estimate and marks the lowest spot price since June 2006. Another price-reporting firm TradeTech on Friday dropped its price $4 to $47/lb U3O8. One US utility, Baltimore-based Constellation Energy, is said to have let it be known that it would purchase about 50,000 pounds U3O8 at a price of $42/lb. But so far, no sellers have shown any interest in pursuing a deal at that price.
---
Nuclear Waste News
No fallout over nuclear waste: Grylls | The Australian
WEST Australian Nationals leader Brendon Grylls denies there is any fallout from nuclear issues or the royalties for regions carve-up in the state's Liberal-Nationals power sharing agreement.
Mr Grylls today said the partnership between the Liberal government and the Nationals, who hold the balance of power in the new parliament, was working well despite reports of a clash over his views on nuclear waste.
Perth newspaper The Sunday Times today said the Nationals were on a collision course with the Barnett government because of Mr Grylls' stance that WA should accept nuclear waste from around the world.
Nationals leader says WA should take nuclear waste | PerthNow
NATIONALS leader Brendon Grylls says WA should accept nuclear waste from around the world, setting his party on a collision course with its Liberal partner.
In the first real test of the relationship between Mr Grylls and Liberal leader Colin Barnett, the two clashed over the controversial issue, with the Premier slamming the Nationals' position on nuclear waste.
EnergySolutions: Foreign nuke waste already finds its way to Utah – Salt Lake Tribune
For months, EnergySolutions Inc. has been fighting for permission to bring foreign radioactive waste to its Tooele County landfill.
Turns out, the Salt Lake City-based nuclear-waste operation has been doing so for eight years, bypassing approval of regional regulators and running counter to past company promises.
EnergySolutions Chairman and Chief Executive Officer Steve Creamer told a congressional subcommittee in May that waste shipments from Taiwan, the United Kingdom, Germany, France, Canada and Mexico have come to Tooele County.
ReviewJournal.com – License hearings set for Yucca nuclear waste site
The Nuclear Regulatory Commission got the ball rolling Friday for license hearings on the proposed Yucca Mountain nuclear waste repository.
The commission voted to issue a formal notice for hearings on the Department of Energy's application to build out the Yucca site, including a waste-handling complex and tunnels that would hold 77,000 tons of radioactive material.
The notice is largely a formality that sets up a process for interested parties to intervene in the case.
But once it is published in the Federal Register in the next several days, the notice will start a 60-day clock ticking for the state of Nevada and other parties to file challenges to the project.
Credit crunch may slow down Italy nuclear relaunch | Reuters
The credit crunch and economic slowdown are likely to brake Italy's multi-billion-euro plans to relaunch nuclear power, energy experts said on Friday.
Italy's government has pledged to lift the nuclear power ban introduced via a 1987 referendum after the Chernobyl disaster. It wants to start building plants again in 2013, expecting private investors to fund the nuclear renaissance.
North West Evening Mail: Hundreds make mark against new nuke dump
NEARLY 900 people have signed a petition demanding Cumbria County Council opposes any move to create a new nuclear dump in the county.
Activists from West Cumbria Friends of the Earth do not want the area to be put forward as a "volunteer" for an underground repository.
Copeland Borough Council has already expressed its interest to the government in having a new store created in the district.
Nuclear Waste | The Ledger | Lakeland, FL
I just completed reading your excellent editorial "Nuclear Waste – Radioactivity In The Backyard" [Monday] and said to myself: "Oh, no! Please tell me that Polk County will not be considered to be the dumping ground for nuclear waste in Florida."
Those who say "It has to be in somebody's backyard" are unanimously those whose backyards are not being considered for garbage dumps – whether it's commercial, household or even nuclear.
Pahrump Valley Times – Nevada sues over radiation standards It was back to court for Nevada Friday when Attorney General Catherine Cortez Masto filed a federal lawsuit asking judges to throw out new radiation limits for the Yucca Mountain project.
The radiation exposure standards set by the Environmental Protection Agency will fail to protect Nevadans "from cancer-causing radioactive contamination" if nuclear waste is buried at the site, Masto said.
Nevada's official position has been to fight the politically unpopular Yucca project at every turn. It was widely expected that state officials would return to court to challenge the latest EPA regulation that was issued Sept. 30.
Lawmakers Spar with Gov's Energy Advisor over Nuclear Waste Policy – KCPW
Conservative lawmakers disagree with the governor's energy advisor over nuclear power. While Dianne Nielson wants the state's energy policy to include a provision requiring the federal government to open a permanent high-level radioactive waste facility, but conservatives including Rep. Mike Noel warns the statement could put a freeze on nuclear power proposals in Utah.
"What it's going to do is basically say, "No nuclear power plants in the state of Utah, which will hurt our people,'" Noel says. "So that's what I read this as. Unless I'm reading this wrong, you are making a statement here that's going to be beyond what the federal government is doing right now, and hasn't been able to do because of the issues in Congress."
The Station Network: Nuclear Waste not passing through
Luxembourg's Minister for Health, Mars Di Bartolomeo, has confirmed that no nuclear waste is, nor has been, transported through the Grand Duchy.
The information was provided in response to a parliamentary question which was raised following an incident this summer when a train carrying nuclear waste was stopped (outside Luxembourg) on its way to the Moselle.
However, European regulations do not require one country to inform another that train cargo passing close to a country's border may contain nuclear waste.
Whitehaven News: Nine hundred oppose nuclear dump plan for Cumbria
Nearly 900 people have signed a petition demanding that Cumbria County Council opposes any move to create a new nuclear dump in the county.
Activists from West Cumbria Friends of the Earth (FoE) do not want the area to be put forward as a volunteer for an underground repository.
---
Nuclear Policy News
The debate over nuclear energy | MiamiHerald.com
The big positive: Nuclear produces huge amounts of power with zero greenhouse gas emissions without using a drop of foreign oil. The two new reactors planned for Turkey Point in South Miami-Dade are the equivalent of roughly 90 square miles of solar panels.
The big negative: More than two million pounds of high-density radioactive waste sit right now at Turkey Point. It's growing by 40 tons each year, and there's no place to send it.
Peace Train: Again, say no to nukes: ColoradoDaily.com Boulder, CO
Energy costs are soaring, global warming is heating up and the U.S. nuclear power industry is hungry for funding to get going again.
Is a revival of nuclear power an answer? No, for many reasons. Here are two of them.
Nuclear power is not democratic. The entire nuclear cycle, from uranium mining, to nuclear power or weapons production damages the health of communities. It's all lethal.
The Hindu: Nuclear pact with Kazakhstan likely during PM's visit
"There will be no obstacles on uranium supply" India can enter into swap arrangements with Tehran
ASTANA: Kazakhstan is prepared to supply India uranium for its existing and future civil nuclear power plants and in return expects greater intensity in economic ties, including assistance in joining the World Trade Organisation (WTO).
An agreement to promote nuclear cooperation between the two countries could be agreed upon during a summit meeting between Prime Minister Manmohan Singh and Kazakh President Nursultan Nazarbayev.
MidAmerican and Constellation file request for merger approval
MidAmerican and Constellation filed a request with the Federal Energy Regulatory Commission, or FERC, October 14 seeking approval of their planned merger, continuing their string of applications for federal approvals needed to complete the union. They asked the Federal Energy Regulatory Commission to act on the application by January 15. Under the merger agreement announced last month, MidAmerican Energy Holdings Co. will buy Constellation Energy for about $4.7 billion in cash. The boards of directors for both companies have approved the deal, but shareholder and state and federal approvals are still needed. Earlier this month, the companies filed applications with the NRC and Federal Communications Commission. They hope to close on the transaction in nine to 12 months.
---
Nuclear Weapons News
Control nuclear weapons or risk new Hiroshima: Evans | The Australian
THE world was headed for another Hiroshima or worse because of the risk of miscalculation or accident, the head of Kevin Rudd's new Commission on Nuclear Non-proliferation and Disarmament said yesterday.
Gareth Evans, the commission's co-chair, said inadequate controls applied to at least 16,000 atomic warheads actively deployed around the world.
And further dangers lay ahead because of the threat of lost or stolen nuclear weapons falling into the hands of terrorists.
A particular risk was crude devices known as "dirty bombs" that could ravage cities and kill 100,000 people.
Karl Grossman: The New Nuclear Navy
New large U.S. Navy amphibious assault ships will be required to be nuclear powered as part of the National Defense Authorization Act for 2009 signed into law by President George W. Bush on Tuesday, October 14.
The Senate had originally not included this provision in its version of the act. It had been part of the House version, pushed by Representative Gene Taylor, chairman of the Seapower and Expeditionary Forces Subcommittee of the House Armed Services Committee. A major shipyard for building amphibious assault ships, Northrop Grumman's Ship Systems facility, is located in his Mississippi district.
BBC NEWS | UK | Scotland | Faslane 'vital' to UK's defence
Defence Secretary John Hutton said he was committed to keeping nuclear weapons in Scotland during his first visit to Faslane in his new post.
Mr Hutton said the naval base on the Clyde, which is home to the Trident nuclear submarine fleet, was a "vital part of our country's defence."
First Minister Alex Salmond wants to rid Scotland of nuclear weapons.
---
Department of Energy News
Washington workers don't like DOE plan to send waste to Idaho | Idaho Statesman
Union workers in Hanford, Wash., protested the Federal Building in nearby Richland Thursday to call attention to changes in the way some radioactive waste will be handled, the Tri-City Herald newspaper reported.
As many as 50 workers held signs saying "Tri-City $$$ going to Idaho" and "Don't Outsource Employment" cars from the Department of Energy site in Hanford slowed and honked.
DOE plans to send 1,000 drums of transuranic waste  most of it debris contaminated with plutonium to Idaho for compaction and then shipment to a repository in New Mexico for disposal, the paper reported.
FR: DOE: GNEP DEIS released for comments
Notice of Availability of Draft Global Nuclear Energy Partnership Programmatic Environmental Impact Statement AGENCY: Office of Nuclear Energy, U.S. Department of Energy. ACTION: Notice of Availability and Public Hearings.
SUMMARY: The Department of Energy (DOE) announces the availability of the Draft Global Nuclear Energy Partnership Programmatic Environmental Impact Statement (Draft GNEP PEIS, DOE/EIS-0396). The Draft GNEP PEIS provides an analysis of the potential environmental consequences of the reasonable alternatives to support expansion of domestic and international nuclear energy production while reducing the risks associated with nuclear proliferation and reducing the impacts associated with spent nuclear fuel disposal (e.g., by reducing the volume, thermal output, and/or radiotoxicity of waste requiring geologic disposal). Based on the GNEP PEIS and other information, DOE could decide to support the demonstration and deployment of changes to the existing commercial nuclear fuel cycle in the United States. Alternatives analyzed include the existing open fuel cycle and various alternative closed and open fuel cycles. In an open (or once-through) fuel cycle, nuclear fuel is used in a power plant one time and the resulting spent nuclear fuel is stored for eventual disposal in a geologic repository. In a closed fuel cycle, spent nuclear fuel would be recycled to recover energy-bearing components for use in new nuclear fuel.
Department of Energy – DOE Announces Availability of GNEP Programmatic Environmental Impact Statement
Today, October 17, 2008, the United States Department of Energy (DOE) is announcing the availability of its Draft Global Nuclear Energy Partnership (GNEP) Programmatic Environmental Impact Statement (PEIS). The document provides an analysis of the potential environmental consequences of alternatives to the present U.S. open fuel cycle, in which nuclear fuel is used one time and eventually sent to geologic disposal.
Exhibit recounts residents' story – Tri-City Herald
Their homes were bulldozed and burned, but pictures of the White Bluffs sports teams, band and graduating senior class of 1930 give a glimpse of the settlers who were the first casualties of the nuclear age.
The story of the early Hanford and White Bluffs residents is being recounted with an exhibit at the main branch of the Mid-Columbia Library on Union Street in Kennewick in October and a reunion on Oct. 25.
Hanford workers protest 'outsourcing' | Tri-City Herald
Hanford workers took their worry and frustration over changes in the way some radioactive waste will be handled to the sidewalk Thursday across from the Federal Building in Richland.
About two dozen workers took vacation time Thursday afternoon to protest in front of the Federal Building, home to many Department of Energy offices. By 5 p.m. their number had grown to about 50, most of them gathered along nearby George Washington Way as the after-work Hanford traffic cruised by.
---
Other Energy News
Peak Energy: Shell Pulls Out Of Last UK Wind Farm
ROYAL DUTCH SHELL completed its withdrawal from the UK wind-energy sector after quietly selling out of the last project it had in this country. The oil giant recently agreed to sell its stake in the £800m Cirrus Shell Flat Array, a 270MW project off the Blackpool coast, to partners Scottish Power and Dong Energy.
Its exit, three months after it walked away from the world's largest proposed offshore wind farm, the London Array, will raise questions about the government's ambitious wind-energy targets. The decision will also anger environmentalists already critical of Shell's push into dirty-fuel sources such as Canada's tar sands.
Peak Energy: Making the case for wind power
I must admit that I have been a bit nonplussed to see that the peak oil community seems to share the oil industry's dismissal of wind power as irrelevant and useless in the face of the currently energy challenge (maybe I am unfairly judging from a few individuals' comments, but it's definitely an existing undercurrent in the community).
So, in reaction, let me put up here a few arguments that suggest that wind could play a major role in solving our current energy woes – not a silver bullet, but rather more than a side show.
First, the "wind is too small to make a difference" argument: well, so was nuclear, until it got big enough. Wind is following the exact same growth trajectory [as shown below].
Peak Energy: OTECSteading: The New Tuvalu
It looks more sleek and futuristic (or retro-futuristic, if you're much versed in vintage SF) than other prototypes, a creature more adapted to fictional outer space than to the oceans.
But something about its bulbous main compartment led us to wonder if there is enough room inside for seasteaders to muck about with nation-building. Amidst all those noisy condensers and turbine generators and navigational gears, perhaps even inspired by them, they try to formulate the mechanics of a new micro-civilization, new identities and new cultural traditions.
Peak Energy: Tidal Power in Nova Scotia
Atlantic Canada's Bay of Fundy has some of the world's highest and most powerful tides. Every day, 100 billion tonnes of seawater surge in and out of the bay – a perfect source of clean, reusable alternative energy, if it can be properly harnessed.
Tidal power isn't new, of course; small grain mills were powered by tides in Europe centuries ago. But tapping into the reliable, natural ebb-and-flow of water to generate electricity didn't begin until the 1960s.
Peak Energy: Full Spectrum Solar
Scientists at the Ohio State Institute for Materials Research recently announced that they have developed a new hyper-efficient solar material that is able to capture light from every spectrum of the rainbow. Whereas most photovoltaics are limited to collecting energy from a small range of frequencies, the new material is able to absorb energy from all spectrums of visible light at once. The breakthrough development heralds a new breed of extremely efficient solar panels on the horizon.
Green policies in California created 1.5 million jobs
A detailed new economic analysis Energy Efficiency, Innovation, and Job Creation in California finds:
Over the past thirty-five years, innovative energy efficiency policies created 1.5 million additional fulltime jobs with a total payroll of over $45 billion. Looking forward, the report finds that if California improves energy efficiency by just 1 percent per year, proposed state climate policies will increase the Gross State Product (GSP) by approximately $76 billion, increase real household incomes by up to $48 billion and create as many as 403,000 new
Ecofasa turns waste to biodiesel using bacteria – AutoblogGreen
A group of Spanish developers working for a company called Ecofasa just announced a new biofuel made up from trash. This isn't a biodiesel made from used frying oil; instead, it's made from general urban waste which is treated by bacteria. The result of that bacteria? Fatty acids that can be used to produce standard biodiesel. According to the company's CEO, the process is fully biologic, competes with no feedstock and is really sustainable. However, the process doesn't yield that much actual fuel: just one liter of biodiesel from 10 kg of trash. The project is now in a development phase, but Ecofasa said that a commercially viable model could be ready in three to four years.
Ad lib | Gristmill: The Alliance for Climate Protection says ABC barred ad calling out Big Oil
n environmental action group founded by former vice president Al Gore is accusing ABC of censoring an advocacy ad the group paid to air on the network.
The Alliance for Climate Protection late Wednesday sent an e-mail blast to supporters with the ominous subject line, "ABC won't air our ad."
Suzanne Smith: McCain Said It, Why Don't We?
John McCain said it. Right out loud in the third debate.
Obviously, we had to take Saddam Hussein out of Kuwait or it would've threatened the Middle Eastern oil supply.
The first gulf war was about defending access to oil after all. McCain reiterated the theme later on, as he has in past debates, when he said that we need to "eliminate our dependence on the places in the world that harm our national security.
U.S. solar field foresees cost parity with coal, gas |Reuters
– U.S. producers of solar power will no longer need federal subsidies within eight years because by then solar power will cost less than electricity generated by conventional power plants, industry players said this week.
The U.S. government recently extended tax breaks for wind and solar producers for another eight years. They are set to expire in 2016.

Zeitgeist: Addendum
Looking at a new way. The vision is renewables. No Nukes!

The Oil Drum | Worthwhile Videos
What videos have you seen that you think others might be interested in? Here are a few I found:
Organic Transition Tips: Composting, Clothes Washing, and Canning 101
Learn how to rely less on the system and more on your own abilities. In this week's issue, we have three articles, all of which are below.
Economy doesn't trump climate : EU sticks by GHG plan, UK goes for 80% cut.
Eastern Europeans and others seeking to use the current financial meltdown as an excuse to roll back climate commitment have failed (for now). The BBC reports:
European Union leaders agreed to stick to their plan to cut greenhouse gases – despite a surprise demand by Poland and six other member states to drop them to ease the impact on industry struggling with the global credit crunch.
Speaking at the end of a two-day summit, French President Nicolas Sarkozy said: The deadline on climate change is so important that we cannot use the financial and economic crisis as a pretext for dropping it.
Peak Energy: Mass Production of Plastic Solar Cells
In a significant milestone in the deployment of flexible, printed photovoltaics, Konarka, a solar-cell startup based in Lowell, MA, has opened a commercial-scale factory, with the capacity to produce enough organic solar cells every year to generate one gigawatt of electricity, the equivalent of a large nuclear reactor.
Organic solar cells could cut the cost of solar power by making use of inexpensive organic polymers rather than the expensive crystalline silicon used in most solar cells. What's more, the polymers can be processed using low-cost equipment such as ink-jet printers or coating equipment employed to make photographic film, which reduces both capital and manufacturing costs compared with conventional solar-cell manufacturing.

Solar power industry a bright light amid economic gloom: ENN
Not this week. As part of the Solar Power International conference here, big businesses such as equipment maker Applied Materials Inc. and solar cell manufacturer SunPower Corp. rented out bars and restaurants and shut down the streets to serve up free drinks and food to executives who partied through the night.
"It's amazing, the euphoria in the industry right now," Victoria Hollick, vice president of Conserval Engineering Inc., said as a disc jockey played songs like "Good Times" and "Celebration."
The solar industry has good reason to celebrate right now.
Four Easy Steps to a 30-Fold Increase in US Solar Power by 2016 : Red, Green, and Blue
The Solar Electric Power Association (SEPA) has outlined four easy steps to a thirty fold increase in the size of the US solar power industry between 2009 and 2016, leading to over $230 billion worth of investment and the creation of 440,000 permanent jobs.
The influential industry group laid out the plans at this week's Solar Power International conference in San Diego. The four key recommendations to achieve this goal are as follows:
BBC NEWS | Africa | Shell to appeal Nigerian eviction
Royal Dutch Shell has appealed a Nigerian court order requiring it hand over the site of a key base in the oil-rich but impoverished Niger Delta.
A high court in Rivers State ruled in July that the site of the Bonny lifting terminal belonged to the local community, not the oil multinational.
Abu Dhabi buys 20% of London offshore wind farm: Guardian
Abu Dhabi has taken a 20% stake in the London Array – the £3bn project to build the world's largest offshore wind farm in the Thames estuary.
Masdar, part of Abu Dhabi's multibillion-pound drive to develop green energy technologies, is buying part of the 50% stake in the project held by the German-based utility E.ON.
The Oil Drum | Energy Debate Fact Check #2 – Is Energy Independence Good For the Nation?
---
Nuclear Editorial and Opinions
Letter – A World Free of Nuclear Weapons – NYTimes.com
A big decision about nuclear weapons facing the next president will be to build or not to build, but there's more to this story.
The new president will need to decide whether to keep thousands of American nuclear weapons on hair-trigger alert, ready to be fired at a moment's notice, or to eliminate this potentially catastrophic cold war posture.
Build steam for nuclear power | csmonitor.com
Nuclear power can be a safe, clean, major source of electricity.
Next year marks the 30th anniversary of the accident at Three Mile Island, which stunned America and effectively shut down the building of domestic nuclear power plants. But now that existing US plants have logged nearly three decades of safe, uneventful operation, nuclear power is ready to step onto center stage again.
Nuclear nonsense: CHICAGO SUN-TIMES: Neil Steinberg
McCain's vow to build 45 atomic plants has bold glow of deception
The most recent nuclear power plant to go online in the United States was the Watts Bar station in Tennessee, which started producing power in 1996, a scant 23 years after construction began.
Thus John McCain's debate claim that, as president, he would somehow push through the construction of 45, count 'em, 45 new nuclear plants without worrying about where they'd be placed or what we'd do with the radioactive waste drew quite a response, at least in me ("There hasn't been a nuclear reactor built in 30 years!" I shouted at the TV).
Double the cost, double the fun
In 152 more months the cost will be $102 billion (Reactors likely …):
Building two nuclear reactors in Wake County could cost Progress Energy customers more than $9.3 billion.
Thecost estimate, disclosed this month to the U.S. Nuclear Regulatory Commission, is Progress Energy's latest projection for the Shearon Harris proposal. It doubles the previous estimate of $4.4 billion provided in February, when the Raleigh utility applied to the NRC for a license to build two reactors at the site in Wake County.
The Top Nuclear Stories is published twice weekly. It is a produced
using a combination of social bookmarking and programming.
You can view or join the public group and add your own stories
by going here -> http://groups.diigo.com/groups/nukenews