The Weapons issue seems to be sneaking its way back into the media a bit, thanks partly to McCain's claim that a nuclear war is just around the corner. The heart breaker of the week comes to us thanks to the global security state.  The people of a small island have been again blocked from returning to their island home (Diego Garcia) by the US and UK.  Sweden had to shut a reactor down due to safety concerns while France found out its elevator buttons are radioactive.  While the annual Nuclear Free Future awards ceremony was held Thursday in Munich. This year's recipients are Jillian Marsh of the Adnyamathanha Clan, Austrailia and Manuel Pino of the Tewa Acoma Pueblo, New Mexico, USA. 
Its seems like every week there's another controversy coming out of Vermont and its Yankee reactor.  That reactor has been getting more coverage here than just about any other story in the country. Nevada has announced the timeline for picking a new director for its Yucca Mt. project.  And oh are there more than a couple of stories on nuclear waste!  There have also been a spate of promo articles from major  papers like the NY Times, as well as a lot of Oped pieces. UCS has a new report out about how the current administration is manipulating science across the government.
Oh, by the way, its still about the election!  If you haven't seen the online documentary "Free for All" about the corruption of Ohio's voting process, it's a sobering must see investment in your time. If you happened to catch Frontline's "Heat" this week then you also saw one of the better investigative shows the MSM has presented about our corrupted energy policy process in recent memory.
And oh, yeah, way too many other stories to mention! Enjoy
---
Top Nuclear Stories Index
---
Nuclear Reactor News
AFP: Northrop Grumman, Areva to build US nuclear parts plant
US defense group Northrop Grumman and French nuclear giant Areva said Thursday they have teamed up to manufacture nuclear reactor components in the United States to supply rising demand.
The joint venture, Areva Newport News, with Areva as the majority owner, was forged to build a manufacturing and engineering facility that will make heavy components for Areva's third-generation US Evolutionary Power Reactor (EPR), the two companies said in a statement.
They said the new facility, to be built in Newport News, Virginia, would "supply the growing American nuclear energy sector."
Georgia regulators schedule hearings on new Vogtle reactors
Georgia regulators will begin hearings November 3 on whether to allow construction of two Westinghouse AP1000s at the Vogtle nuclear power plant site. Under state law, new power generation cannot be added in Georgia without a certificate of public convenience and necessity issued by the PSC. The Georgia Public Service Commission is expected to vote on the proposal March 17. Georgia Power is the majority owner of the two existing Vogtle reactors, which are operated by Southern Nuclear Operating Co. Both companies are subsidiaries of Southern Co. The PSC will hold a public hearing November 3 on the additional units. Testimony, including from Georgia Power — which would also be majority owner of the new units, if built — will continue November 5-7. Hearings and testimony from staff and intervenors will be held from January 12?16 and rebuttal testimony will be received from Georgia Power February 9?13. Southern Nuclear filed an application with NRC in March for a combined construction permit-operating license for the new units.
Nuclear regulators inspect NJ plant — Newsday.com
The Nuclear Regulatory Commission is investigating the Salem nuclear power plant to find out why there was an apparent loss of reactor coolant during a routine maintenance procedure.
Commission spokesman Neil Sheehan says there was no danger to the public, but the Oct. 15 incident has raised concerns about procedures at the plant.
Sheehan says investigators are looking into why the level of pressurized water in the reactor coolant system of Unit 1 at the plant was improperly measured. He said the level in the pressurizer could not be determined for more than eight hours.
SciTechBlog:Nuclear power: seeing less political fission these days
After being battered by its own missteps, near-calamities, strong opposition and financial overruns, the nuclear power industry is showing increased signs of emerging from a three-decade coma in the U.S.
Many are giving a second look to the U.S.. nuke industry, including longtime skeptics on the lookout for alternatives to fossil fuels. Here at SEJ's annual conference, there's a livelier-than-usual discussion about nuclear power as a part of the solution to America's energy woes. One of the most prominent voices here calling for a nuclear power revival was R.K. Pachauri, who as Chair of the Intergovernmental Panel on Climate Change shared the Nobel Peace Prize with Al Gore last year.
Keene Sentinel> Radiation spike clears nuke plant
Twenty-five workers evacuated the Vermont Yankee nuclear power plant Monday night after radiation levels in a section of the plant spiked briefly.
The workers were on the top floor of the reactor, performing part of a scheduled refueling, when the top of the reactor was placed on a temporary stand too close to an air filter, which then spread unsafe levels of radiation through the area.
After four hours, the radiation levels had dissipated, and the workers returned to the area, said Vermont Yankee spokesman Robert O. Williams.
PG&E Diablo 2 reactor remains shut due jellyfish | Reuters
Divers had cleared away enough jellyfish from ocean water intake racks at the Diablo Canyon nuclear power station in California that officials were "hoping" to ramp up Unit 1 toward full power on Wednesday, a PG&E Corp spokeswoman said.
Unit 2, of 1,118-megawatt capacity, shut on Tuesday due to the jellyfish, remained shut and PG&E by Wednesday afternoon had no estimate when it could return to operation.
Safety check forces Swedish nuke plant shutdown – The Local
Sweden shut down one of its nuclear reactors on Tuesday to check the plant's control rods after cracks were found in the rods at an identical plant, the Swedish Radiation Safety Authority (SSM) reports.
The agency said it had been alerted last week that a routine annual inspection at the Oskarshamn nuclear plant in eastern Sweden had turned up cracks in Reactor 3's control rods, which are used to control the rate of fission of uranium and plutonium.
Exelon offers to buy NRG for $6.2 billion in stock | Reuters
Exelon Corp, the largest nuclear power operator in the United States, made an unsolicited offer to acquire NRG Energy Inc (NRG.N: Quote, Profile, Research, Stock Buzz) for $6.2 billion in stock, in a move to expand geographically and boost earnings and cash flow.
The combined company would be the No. 1 U.S. power company, with generating capacity of around 47,000 megawatts, or enough electricity to serve nearly 45 million homes, Exelon said in a statement on Sunday.
Fredericksburg.com – Nuclear protesters get fines of $250
Three anti-nuclear protesters were fined yesterday after pleading guilty to trespassing at the Lake Anna Power Station's visitor center.
The case was on appeal from an earlier conviction in Louisa General District Court.
That conviction was nullified after defense attorney John Maus argued that they should have been charged under state law rather than a county trespassing code.
Louisa Commonwealth's Attorney Thomas Garrett agreed to drop the county code charges, but the protesters, Darci Rodenhi, Rebecca Mann and Glenn Carroll Boatenreiter, were charged instead under state law.
State lawmakers push for enlarged Barksdale nuclear role: Shreveport Times
Senior members of the state Washington delegation, Democratic Sen. Mary Landrieu, Republican Sen. David Vitter and Shreveport Republican 4th District congressman Jim McCrery, have jointly asked the Secretary of the Air Force to enlarge Barksdale's nuclear role.
The three have written Secretary Michael Donley asking that the base, now home to the nation's largest concentration of strategic bombers, be named the headquarters of a new command that will marshal the service's nuclear-armed bombers and missiles, the result of changes service leaders announced following their CORONA Fall meeting in Colorado at the start of the month.
TheStar.com | Nuclear costs pressure industry
Nuclear may not be an eco-friendly solution to the world's energy woes, but in most corners it's considered one of the key technologies in our arsenal for combating climate change.
Like it or hate it, trust it or fear it, embrace it or protest it, nuclear power production on this planet is here and likely to grow.
The bigger question is, by how much?
Resource, labour and regulatory constraints continue to draw attention to the risks and uncertainties of building new nuclear reactors, and as North American utilities start digging into the details they're finding expansion of their nuclear fleets are likely to cost much more than originally thought.
Nuclear Free Jamboree is Saturday – Brattleboro Reformer
The Safe & Green Campaign invites the public to celebrate the opportunity to lead New England and the U.S. toward a clean, green energy future by participating in a Nuclear Free Jubilee on Saturday, Oct. 25.
A procession through downtown Brattleboro, led by the Bread & Puppet Theater, and festivities on the Brattleboro Common will highlight public support for retiring the 35-year old Entergy/Vermont Yankee nuclear reactor in 2012 as mandated in its original license prior to the Vermont Legislature's vote in 2009. The public is encouraged to take part in the procession by carrying banners and wearing costumes.
Nuclear advisory panel left out of the loop: Times Argus Online
In the midst of all the events occurring at Entergy Nuclear-Vermont Yankee over the past several months, you may be wondering why there have been no meetings or comments from the Vermont State Nuclear Advisory Panel. I can say that as an appointed legislative member of the panel, I am also concerned about this situation.
One of the statutory obligations (Title 18, Ch.34, 1700) of the panel is to hold regular public meetings for the purpose of discussing issues relating to the present and future use of nuclear power, and advising the Legislature and the governor.
Nuclear Power Giant Bids for Rival – NYTimes.com
The Exelon Corporation, the Chicago-based utility, said late Sunday that it had offered to buy NRG Energy, a power generator based in Princeton, N.J., for $6.2 billion.
A combined company would produce enough electricity to serve nearly half the households in the United States, Exelon said.
The Associated Press: Facts about Exelon, NRG Energy
Facts about Exelon and NRG Energy. Exelon made an unsolicited $6.2 billion all-stock bid for NRG Energy.
EXELON:
_ Nation's top nuclear power operator with 17 reactors, representing approximately 20 percent of the U.S. nuclear industry's power capacity.
_ Has 5.4 million election customers in northern Illinois and Pennsylvania. Also has 540,000 natural gas customers in the Philadelphia area.
_ Reporting profit of $2.7 billion, or $4.06, from continuing operations on revenue of $18.9 billion in 2007.
_ Based in Chicago.
The Associated Press: Utilities consolidation goes on: Exelon for NRG
Two years ago when NRG Energy rebuffed an $8 billion buyout offer, it said the bid was far too cheap to be taken seriously.
There may be a bit of shareholder remorse this week, with prospective buyers now eying deals through the lense of a global economic downturn.
Nuclear power giant and utility operator Exelon late Sunday night made an unsolicited $6.2 billion all-stock bid for NRG in a proposal that would create the nation's largest power company.
The combined Exelon and NRG would be big enough to power nearly 45 million homes with 47,000 megawatts, Chicago-based Exelon said. It would have a diverse power mix and a market capitalization of $40 billion.
Areva looks to federal loan guarantees for new reactors | Lynchburg News Advance
Areva's Evolutionary Power Reactor in Olkiluoto, Finland, began construction in 2005 and is scheduled to be on line in 2011. Areva has four EPRs under construction in three countries. In the U.S., three companies have submitted four applications for EPRs as efforts to construct nuclear reactors ramp up in this country.
---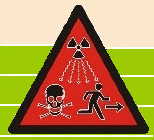 Nuclear Health and Safety News
China: Long study shows nuclear plant safe
A survey of a nuclear plant, carried out continuously over a period of 25 years, shows it has not affected the health of nearby residents, the Shenzhen health bureau said on Wednesday.
The Daya Bay station is located about 70 km away from the center of Shenzhen, Guangdong province.
The survey showed there was no greater incidence of diseases in Shenzhen such as malignant tumors, leukemia and goiter, compared to other cities in the province.
Radioactive elevator buttons found in France | Reuters
Elevator maker Otis will replace hundreds of lift buttons in France after authorities found radioactive materials imported from India at a supplier factory, a source at Otis said on Wednesday.
The French Nuclear Safety Authority (ASN) said about 20 workers at the plant run by the firm Mafelec, which makes lift buttons in the eastern Isere area, had been exposed to levels of radioactivity above legal norms.
"The most important point is that the lift buttons do not represent any risk to people's health," said the source at Otis, who declined to be named.
He estimated that contaminated buttons were installed at between 350 and 500 sites around the country.
Vermont Yankee evacuates workers | The Burlington Free Press
Federal regulators are investigating the cause of radiation exposure that forced the evacuation of 25 workers at the Vermont Yankee nuclear power plant.
Officials say the unsafe levels of radiation were released on Monday after the top of the reactor vessel was placed too close to a fan as workers prepared to refuel the plant.
Advertisement
Entergy Nuclear spokesman Robert Williams said the workers were evacuated from the top floor of the reactor building for four hours, inspected for contamination and later went back to work.
Radiation exposure report faults E. Idaho company – The Olympian
An eastern Idaho company appears to have violated two safety measures last February that resulted in the exposure of four workers to radioactive material, the Nuclear Regulatory Commission says.
In the 33-page report and letter to the company released earlier this week and obtained by the Post Register, the commission said it is considering increased enforcement action against Sabia Inc., though it has not made a final determination and has not issued a notice of violation.
Contamination fears after four university cancer deaths | Education | The Guardian
Manchester University is launching an inquiry into the safety of one of its most famous buildings amid fears that radioactive contamination may have contributed to the deaths of four staff.
The investigation will focus on the Rutherford building, where Ernest Rutherford, one of the founding fathers of atomic physics, worked with radioactive materials at the beginning of the 20th century.
---
NRC News
NRC investigating why it took 8 hours to determine reactor coolant was too low
Federal nuclear investigators are examining a Salem County nuclear reactor to determine why it took eight hours for operators to determine they had drained 84 percent of the reactor's water coolant.
PSEG shut down its Salem 1 reactor for a routine refueling outage earlier this month.
On Oct. 15, operators there accidentally drew water coolent levels down to 16 percent, but thought they were at 80 percent, according to Nuclear Regulatory Commission spokesman Neil Sheehan.
FR: NRC: Paducah – Portsmouth certificates of compliance
Notice of Renewal of Certificates of Compliance GDP-1 and GDP-2 for the U.S. Enrichment Corporation, Paducah and Portsmouth Gaseous Diffusion Plants, Paducah, KY and Portsmouth, OH ACTION: Notice and issuance of a Director's Decision renewing the Certificates of Compliance for the United States Enrichment Corporation (USEC) allowing continued operation of the gaseous diffusion plants (GDPs), at Paducah, KY, and Portsmouth, OH.
FR: NRC: denial of petition by state of Nevada: Yucca Mountain
State of Nevada; Denial of Petition for Rulemaking AGENCY: Nuclear Regulatory Commission. ACTION: Petition for Rulemaking: Denial.
SUMMARY: The U.S. Nuclear Regulatory Commission (NRC or Commission) is denying a petition for rulemaking submitted by the State of Nevada (Nevada or petitioner). The petition requests that NRC modify its regulation regarding issues specified for review in a notice of hearing for the Department of Energy (DOE) application for a high-level waste (HLW) repository construction authorization at Yucca Mountain, Nevada. The petitioner asserts that the proposed regulation would "fill a gap" in the NRC's current regulations. Further, petitioner asserts that the proposed regulation fulfills the Commission's intent when it first required a hearing for any docketed applications for construction of a HLW repository. NRC is denying the petition because it is inconsistent with current NRC rules and inconsistent with the Commission's intent when it originally established regulations requiring an opportunity for a hearing for all docketed HLW repository construction applications.
NRC: NRC to Present Results of Licensee Performance Review at Areva Commercial Fuel Plant in Richland
Nuclear Regulatory Commission officials will meet with AREVA NP, Inc., management in Richland, Wash., on Thursday, Nov. 13, to discuss the results of a regulatory safety performance review at the company's commercial nuclear fuel fabrication plant.
The meeting will be held at 1 p.m. PST in Conference Room 5 at the AREVA facility, which is located at 2101 Horn Rapids Road in Richland, and will be open to members of the public and the news media. NRC officials will be available during the meeting to answer questions from those in attendance.
The NRC staff assessed performance at AREVA during a period beginning Aug. 13, 2006 and ending Aug. 13, 2008 in the areas of operational safety, safeguards, radiological controls, facility support and licensing. The NRC staff review highlighted improvements made by the company in several areas, and based on overall performance, the agency determined that no additional inspections beyond the standard program for such a facility are needed.
NRC: Atomic Safety and Licensing Board to Hear Oral Argument Oct. 29 on Prairie Island Nuclear Plant License Renewal
The U.S. Nuclear Regulatory Commission's Atomic Safety and Licensing Board (ASLB) will hear oral arguments Oct. 29 in Hastings, Minn. regarding the application by Nuclear Management Company, LLC to renew its license for an additional 20 years of operation at the Prairie Island Nuclear Generating Plant, Units 1 and 2, located near Red Wing, Minn.
The Prairie Island Indian Community has petitioned to intervene in the license renewal proceeding. The oral arguments will address the standing of this potential party to intervene and the admissibility of its various environmental and technical contentions.
The oral arguments will be held in the Dakota County Judicial Center, Courtroom 2E, 1560 Highway 55 in Hastings. They will begin promptly at 9:00 a.m. Central Time.
NRC: Nine Mile Point Application for New Reactor Availalbe on NRC Web Site
The Nuclear Regulatory Commission has made available to the public the combined license (COL) application for a new reactor at the Nine Mile Point site near Oswego, N.Y.
The applicant, UniStar, submitted the application and associated information Sept. 30. The application, minus proprietary or security-related details, is available on the NRC Web site at: http://www.nrc.gov/reactors/new-reactors/col/nine-mile-point.html.
The UniStar application seeks approval to build and operate an Evolutionary Power Reactor (EPR) at the site, approximately six miles northeast of Oswego. The EPR is an Areva-designed pressurized water reactor, with a nominal output of approximately 1,600 megawatts of electricity. Areva filed its application to certify the design on Dec. 11, 2007. A version of the EPR is currently under construction at the Olkiluoto site in Finland and at Flamanville, France. The EPR application, minus proprietary or security-related details, is available on the NRC Web site at: http://www.nrc.gov/reactors/new-licensing/design-cert/epr.html.
FR: NRC denial of petition for rulemaking
Thomas E. Magette on Behalf of EnergySolutions, LLC; Notice of Denial of Petition for Rulemaking AGENCY: Nuclear Regulatory Commission.
SUMMARY: The Nuclear Regulatory Commission (NRC) is denying a petition for rulemaking submitted by Mr. Thomas E. Magette on behalf of EnergySolutions, LLC. The petitioner requested that the NRC's regulations governing domestic licensing of production and utilization facilities be amended to provide a regulatory framework that would allow funds from licensees' decommissioning trust funds to be used for the cost of disposal of "major radioactive components" (MRCs) that have been removed from reactors before the permanent cessation of operations.
---
Nuclear Fuel Cycle News
News & Star: Sellafield is 'poor' site for new nuclear reactor
One of the people advising the Government on the best places to site new nuclear reactors has branded Sellafield a "poor location".
In an extract to his book Nukenomics: The commercialisation of Britain's nuclear industry, Ian Jackson, who helped write the siting report for the Department for Business, Enterprise and Regulatory Reform/Department of Trade and Industry gives his views.
He writes that: "Despite its substantial nuclear workforce, the remote Sellafield complex in north west England is a poor location for a modern nuclear power station because its electricity transmission infrastructure cannot carry the energy output of a large nuclear station.
Transporting more uranium won't cause problems, BHP says – (Australian Broadcasting Corp)
BHP Billiton says any increase in the amount of uranium being transported through the Northern Territory would not create problems, but an environmental lobby group is not so sure.
BHP currently produces about 4,000 tonnes of uranium a year from its Olympic Dam mine in South Australia.
About a quarter of that is taken by train to the Port of Darwin.
12 new problems with Monju fast-breeder reactor come to light – The Mainichi Daily News
Some 12 unannounced problems with sodium leak detectors at the Monju fast-breeder nuclear reactor have come to light, the government regulator said.
The Nuclear and Industrial Safety Agency (NISA), under the Ministry of Economy, Trade and Industry, has reported to the government's review panel that 12 problems involving Monju's sodium leak detectors have been revealed. Five of them happened before a 1995 sodium leak accident, which led to operations at the plant being suspended.
The Associated Press: Official describes secret uranium shipment
Enough processed uranium to make six nuclear weapons was secretly transported thousands of miles by truck, rail and ship on a monthlong trip from a research reactor in Budapest, Hungary, to a facility in Russia so it could be more closely protected against theft, U.S. officials revealed Wednesday.
The shipment, conducted under tight secrecy and security, included a three-week trip by cargo ship through the Mediterranean, up the English Channel and the North Sea to Russia's Arctic seaport of Murmansk, the only port Russia allows for handling nuclear material.
Concerns over radioactive sand – West Coast Sentinel
Concerns have been raised about zircon sand to be stored at Thevenard once Iluka's zircon mine starts production in 2010.
The topic was raised at a recent meeting of the Thevenard Ratepayers and Residents Group, with particular concern being the radiation emitted from the sand monazite, which contains the radioactive element thorium.
But Iluka says monazite is only a small part of the sands they will be mining and the radiation from the zircon sands they will be mining is barely higher than in the normal environment.
Sue Haseldine, who lives on a farm near Ceduna but has relatives in Thevenard, said she had not been involved in the consultation process yet but said she had questions about mining, transportation and storage.
Spot uranium price continues its slide; further weakness expected
The spot price of uranium continued to decline over the past week and is currently at $44/lb U3O8, pricing group Ux Consulting said Monday, a $2/lb drop over the price Ux published a week earlier. TradeTech also dropped its price by $2/lb, to $45/lb U3O8 late October 17. TradeTech said the bulk of material sold in the past six weeks — as the price dropped from $63/lb on September 12 — "was in the hands of sellers under pressure due to the current credit crisis or other cash constraints."
TheChadronNews.com – Crow Butte uranium mine's license renewal protested
Opponents of the Crow Butte Resources uranium mine near Crawford used a two-day hearing in Chadron last week to try and convince a panel of Nuclear Regulatory Commission judges that the mine's operation poses a danger to area water supplies, and may be causing significant health effects on the Pine Ridge Indian Reservation.
The 13 individuals and groups seeking to have operations of the In Situ Leach (ISL) mine suspended face a significant hurdle, however, as they first must convince the panel that they have the right to take part in the license renewal proceedings.
The Hindu: India scouting for uranium in Kazakhstan, Uzbek, Niger: Saran
Armed with a waiver from the Nuclear Suppliers' Group (NSG), India is now scouting for uranium from Kazakhstan, Uzbekistan, Niger to fuel its atomic power plants which are running at half their installed capacity.
For reliable and long term supplies of uranium, India is also exploring the possibility of joint mining and exploration initiatives in Mongolia, Prime Minister's Special Envoy Shyam Saran said.
Environment group questions uranium panel objectivity
A new, 12-person group has been created to advise the provincial government on the development of Saskatchewan's uranium resources, however some are questioning its ability to be objective.
The Uranium Development Partnership was announced Monday in Saskatoon by Enterprise and Innovation Minister Lyle Stewart and Crown Corporations Minister Ken Cheveldayoff.
Richard Florizone, a nuclear physicist and vice-president of finance at the University of Saskatchewan, was chosen to lead the group, which will receive up to $3 million in funding from the Crown Investments Corp.
Newsvine – Official describes secret uranium shipment
Enough processed uranium to make six nuclear weapons was secretly transported thousands of miles by truck, rail and ship on a monthlong trip from a research reactor in Budapest, Hungary, to a facility in Russia so it could be more closely protected against theft, U.S. officials revealed Wednesday.
The shipment, conducted under tight secrecy and security, included a three-week trip by cargo ship through the Mediterranean, up the English Channel and the North Sea to Russia's Arctic seaport of Murmansk, the only port Russia allows for handling nuclear material.
Newsvine – Official describes secret uranium shipment
Enough processed uranium to make six nuclear weapons was secretly transported thousands of miles by truck, rail and ship on a monthlong trip from a research reactor in Budapest, Hungary, to a facility in Russia so it could be more closely protected against theft, U.S. officials revealed Wednesday.
The shipment, conducted under tight secrecy and security, included a three-week trip by cargo ship through the Mediterranean, up the English Channel and the North Sea to Russia's Arctic seaport of Murmansk, the only port Russia allows for handling nuclear material.
The 13 radiation-proof casks, each weighing 17,000 pounds, arrived by rail at the secure nuclear material facility at Mayak in Siberia on Wednesday, carrying 341 pounds of weapons usable uranium, said Kenneth Baker, a National Nuclear Security Administration official who oversaw the complex project.
---
Nuclear Waste News
AP: Feds reject protest to nuclear waste storage plan
Federal regulators ruled Thursday that a radioactive waste storage plan can go forward at a California nuclear power plant without further study of whether it's safe from terror attacks.
The Nuclear Regulatory Commission voted 3-1 to deny the novel objection from the activist group San Luis Obispo Mothers for Peace, which had won a federal court ruling forcing NRC to consider its arguments.
The decision OKs PG&E's plans to store spent nuclear fuel in aboveground casks at its Diablo Canyon power plant near San Luis Obispo, Calif.
Legal roadblock aims to keep Brazilian nuclear waste from Utah – Salt Lake Tribune
Even as debate has roiled for months over a proposal to bury radioactive waste from Italy in Utah, plans for a shipment from South America have been quietly in the works.
But the plan to bring in contaminated laundry waste from a nuclear reactor in Brazil appears dead on arrival.
No sooner was the proposal revealed publicly Wednesday than a regional oversight panel made clear its intentions to tell federal regulators the foreign waste won't be allowed at the EnergySolutions Inc. landfill in Tooele County.
New head of anti-dump office to be named – Las Vegas Sun
It probably will be late December before Gov. Jim Gibbons appoints a replacement for Bob Loux, who resigned as head of the Nevada office fighting a proposed nuclear dump at Yucca Mountain.
The state Commission on Nuclear Projects has set a schedule for advertising the $115,285-a-year job and holding interviews. Loux resigned when he was criticized for raising salaries for himself and his staff without authorization.
The commission, chaired by former U.S. Sen. Richard Bryan, plans a Dec. 15 meeting in Las Vegas to interview finalists. The commission will submit three names to the governor after the interviews.
Nuclear plant moves waste to tackle leaks | The Journal News
Workers have removed spent nuclear fuel rods from Indian Point 1 and expect to drain 500,000 gallons of radioactive water from the dead reactor's storage pool by the end of the year.
The move should end strontium 90 contamination at the plant, company and regulatory officials say.
"We've said from the beginning that an essential part of the strategy for reducing additional contamination was removing the fuel and draining the pool," said Neil Sheehan, a spokesman for the Nuclear Regulatory Commission.
"It's believed to be the primary source of strontium contamination at the site."
Nuclear waste | Spartanburg Herald-Journal
Most of the nation has nowhere to send its low-level nuclear waste. It can't stop producing this waste. It's necessary for diagnosing and treating cancer and other diseases, and for research. But because there is nowhere to send the waste, it piles up in hospitals, other medical facilities and research centers.
It's an illustration of our nation's inability to deal realistically with nuclear issues.
Most of this waste used to be sent to South Carolina to the Barnwell Low-Level Radioactive Waste Disposal Facility. It was the first such facility in the country when it began receiving radioactive waste in 1971. It is just one of three in the nation today.
Low-level nuclear waste, high-level problems – Carlsbad Current-Argus
Most of the nation has nowhere to send its low-level nuclear waste. It can't stop producing this waste. It's necessary for diagnosing and treating cancer and other diseases, and for research. But because there is no-where to send the waste, it piles up in hospitals, other medical facilities and research centers.
It's an illustration of our nation's inability to deal realistically with nuclear issues.
Most of this waste used to be sent to South Carolina to the Barnwell Low-Level Radioactive Waste Disposal Facility. It was the first such facility in the country when it began receiving radioactive waste in 1971. It is just one of three in the nation today.
On July 1, a new policy took effect: The Barnwell facility takes waste only from South Carolina, Connecticut and New Jersey.
8-state panel to take on EnergySolutions' loophole – Salt Lake Tribune
Nuclear regulators from eight states, including Utah, meet today to look for a way to close a loophole that has allowed low-level radioactive waste from foreign nations to be buried in U.S. landfills.
The Northwest Interstate Compact on Radioactive Waste wants to address the loophole in Tennessee regulations that allows such waste to be imported to the United States.
EnergySolutions Inc., a Salt Lake City nuclear-waste company, has raised awareness about foreign waste in the past year, with a request to import waste from Italy's decommissioned nuclear power plants, process it at the company's Tennessee plant and dispose of a small portion of it in the company's Tooele County specialized landfill.
Deseret News | Utah officials say Italy's N-waste bid subject to compact
State officials contend in federal-court documents filed Tuesday that the Northwest Interstate Compact on Low-Level Radioactive Waste Management has authority over EnergySolutions Inc.'s Clive facility in Tooele County, where the company wants to store low-level nuclear waste from Italy.
In a motion for summary judgment filed Tuesday in U.S. District Court in Salt Lake City, Utah assistant attorney general Fred Nelson said the Northwest Compact has had authority over the Clive facility since 1991, when Envirocare, which later became EnergySolutions, asked the compact to store low-level radioactive waste. Since that time, the compact has responded to similar requests based on language in a 1985 federal act that created the compact.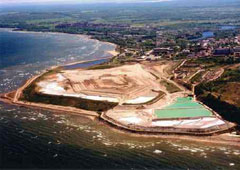 Estonia cleaned up Soviet era radioactive waste dump at Sillamae :: The Baltic Course
Estonia has completed the decade-long clean-up of one of Europe's most hazardous radioactive waste dumps on the Baltic coast, an official in charge of the operation said Monday.
"EU experts considered the radioactive waste storage at Sillamae one of the four most dangerous sites of its kind in Europe," Tonis Kaasik, director of the OkoSil firm responsible for the clean-up of the Soviet-era dump told AFP.
---
Nuclear Policy News
Nuclear Power is NOT the Solution to Our Global Warming Woes: ENN
As our presidential campaign season draws towards a close and the attacks / counter-attacks reach a fever pitch, it's almost impossible to separate fact from fiction. So many contradictory proposals, so many disparate numbers " I wouldn't be surprised if someone says the sky is bright pink before we're through.
The debate about energy policy is a case in point: the proposals so far have ranged from sound (invest in multiple forms of renewable energy) to questionable (clean coal, 45 new nuclear power plants) to the insultingly cynical and foolish (Drill Baby Drill!).
Fallout of US-India nuke deal | csmonitor.com
China's agreement to help Pakistan build two nuclear power plants is prompting warnings that the new US-India civilian nuclear deal is already pushing other countries to pursue their own nuclear relationships.
The concern among South Asia experts and nonproliferation advocates is that the American deal allowing India to pursue an expanded civilian nuclear program with limited safeguards is prompting other countries in a volatile region to seek a similar deal – something the US had said would not happen.
Victoria Advocate – Musician questions nuclear plant
Ray Benson concerned on how reactors would effect Guadalupe River
Grammy Award winner Ray Benson from Austin will sing in radio spots questioning the use of water by a proposed nuclear plant.
Benson, known as the guitarist and singer for Asleep at the Wheel, joined the Texans for a Sound Energy Policy Alliance in urging residents to question how two nuclear reactors would affect the future of the Guadalupe River Basin, an Alliance news release stated.
Whitehaven News: Public invited to debate the fate of plutonium stockpile
ONE of the most important factors in the future fate of Sellafield is to be the subject of a top-level debate next week.
The debate as to whether the UK's stockpile of plutonium "most of which is held at Sellafield" should be considered an asset or a liability could have a major impact on the economic future of region.
The government, through the NDA, have yet to decide on what should be done with the stockpile, which is currently considered an asset of no value on their balance sheets.
Energy issues galvanize race for governor: Rutland Herald Online
With heating fuel and gas prices fluctuating, and two of Vermont's major electrical contracts coming to a close, it's no surprise that energy cost issues have galvanized the current race for the state's top job.
Gov. James Douglas places the responsibility for the electrical supply in the hands of the state's utilities. He said on Friday the government should collaborate with utilities as they strike new deals with the Vermont Yankee nuclear power plant and Hydro-Quebec, but it should not dictate where companies buy power.
Federal agencies not disclosing science, study says
Many federal agencies that gather scientific information have pretty lousy policies when it comes to disclosing their findings to the public, says a new study issued by the Union of Concerned Scientists.
Released at the just-ended annual conference of the Society of Environmental Journalists in Roanoke, Va. (last SEJ '08 item — I promise), the study was more than a year in the making. It involved interviewing federal scientists, filing Freedom of Information Act requests and checking agency Web sites for policies and practices on to making public scientific findings funded at taxpayers' expense.
Saskatoon Homepage.ca. – Nuclear Energy Debate
A debate was held at the University Monday, talking about the pros and cons of nuclear energy.
Both sides were represented, with Gordon Edwards of the Coalition for Nuclear responsibility talking about the dangers, and Duane Bratt of Mount Royal College in Calgary explaining the benefits.
Bratt says nuclear energy is better than what we already have, such as coal.
But Edwards says there are alternatives that don't produce radioactive waste, such as wind or hydro power.
Freedom to Speak? A Report Card on Federal Agency Media Policies | Union of Concerned Scientists
Both democracy and science are based on the free exchange of ideas. A strong democracy depends on well-informed citizens who have access to comprehensive and reliable information about their government's activities. Similarly, science thrives when scientists are free to interact with each other, opening their ideas to wide-ranging scrutiny.
Because our country's decision makers need access to the best scientific information available, federal agencies must allow their scientists to participate in the scientific community and speak freely about their research to the media and the public. Yet too often an agency's desire to control the messag has led to the suppression of information and the censorship of the government's own experts.
Last-minute mischief in Utah: Bush administration gutting land-use rules – Salt Lake Tribune
All presidents indulge in end-of-the-term environmental rule-making, partly to tie up bureaucratic loose ends but mainly to lock in policies that their successor will be hard pressed to reverse.
President Bill Clinton's midnight regulations were mostly good, including a rule protecting 60 million acres of national forests from road-building and most commercial development. Not surprisingly, most of President Bush's proposals are not.
OpEdNews » Nuclear Power Plants and A Citizen's Right To Know
If a nuclear power plant was emitting dangerous poison gasses into your neighbor's air, water, and soil (food supply) do they have the right to know?
Once upon a time, ohh till I was about 46 or so, I thought that nuclear power plants had a magical way of keeping all of their radiation within an enclosed structure. Never for a moment did I ever imagine these structures leaked, nor, even worse, that radioactive releases – toxic, chemical poison gasses – were expelled out into the air (on purpose!) on a regular basis.
Build steam for nuclear power | csmonitor.com
Nuclear power can be a safe, clean, major source of electricity.
Next year marks the 30th anniversary of the accident at Three Mile Island, which stunned America and effectively shut down the building of domestic nuclear power plants. But now that existing US plants have logged nearly three decades of safe, uneventful operation, nuclear power is ready to step onto center stage again.
---
Nuclear Weapons News
BBC NEWS | UK | Islanders return hopes dashed by ruling
Thousands of Chagos islanders have had the right to return to their homeland in the Indian Ocean overturned by a House of Lords judgement.
The former residents, evicted from the British overseas territory between 1967 and 1971, hoped their heritage could be rebuilt around a new tourist industry and fishing.
But the largest Chagos island of Diego Garcia, which the UK leased to the US for a military air base remains an issue of contention.
US Air Force seeks to fix nuclear mission | csmonitor.com
The Air Force is moving forward with a "get-well plan" to restore its historic reputation for nuclear stewardship and create more accountability with the creation of a new command to oversee its nuclear mission.
High-profile blunders in recent years have shown that the service has been distracted from its nuclear operations, say senior officials, in part by the wars in Iraq and Afghanistan as senior leaders encouraged airmen to contribute overseas.
AFP: McCain raises specter of nuclear war
John McCain raised the specter of nuclear war as he struggled to overcome rival Barack Obama's widening lead in the polls with just 14 days left in the epic race to the White House.
Warning voters that the United States faces "many challenges here at home, and many enemies abroad in this dangerous world," McCain returned to the attack line that Obama has poor judgment and is not ready to lead the United States.
ElBaradei: Iran Nowhere Near Acquiring Nuclear Weapons | News From Antiwar.com
In an interview today, UN nuclear watchdog chief Mohammed ElBaradei said that Iran would be lacking key components for the production of a nuclear weapon even if they chose to do so. According to ElBaradei they do not have even the nuclear material, the raw unenriched uranium to develop one nuclear weapon if they decide to do so.
The IAEA chief's assessments are in stark contrast to accusations and bellicose rhetoric regarding the ultimate goal and progress of Iran's nuclear program. The European Union has accused Iran of methodically pursuing a program aimed at acquiring the nuclear bomb. Permanent members of the UN Security Council met today to discuss further sanctions against the Iranians, but failed once again to reach an agreement.
AFP: Nuclear incident would make 9/11 'insignificant': nuke commission
The world is on the brink of an avalanche in the spread of devastating weaponry, a new global non-proliferation group warned Tuesday, saying that a nuclear incident would dwarf the September 11 attacks.
The Middle East, particularly Iran, is a potential tipping point, according to Gareth Evans, co-chair of the newly formed International Commission on Nuclear Non-proliferation and Disarmament.
Evans, a former Australia foreign minister, said the world had been "sleepwalking" on the issue of atomic weapons for a decade.
"The devastation that could be wreaked by one major nuclear weapons incident alone puts 9/11 and almost everything else (in) to the category of the insignificant," he said, referring to the attacks inflicted on the United States in 2001.
Nuclear Weapons Stockpile Secrecy And Confusion» FAS Strategic Security Blog

In a letter to the editor in Boston Globe, Thomas D'Agostino, the administrator of the National Nuclear Security Administration (NNSA), writes that the United States is reducing its nuclear weapons and that, Currently, the stockpile is the smallest it has been since the Eisenhower administration.
That statement leaves considerable confusion about the size of the stockpile. If since the Eisenhower administration means counting from 1961 when the Kennedy administration took over, that would mean the stockpile today contains nearly 20,000 warheads. If it means counting from the day the Eisenhower administration took office in 1953, it would mean fewer than 1,500 warheads.
Control nuclear weapons or risk new Hiroshima: Evans | The Australian
THE world was headed for another Hiroshima or worse because of the risk of miscalculation or accident, the head of Kevin Rudd's new Commission on Nuclear Non-proliferation and Disarmament said yesterday.
Gareth Evans, the commission's co-chair, said inadequate controls applied to at least 16,000 atomic warheads actively deployed around the world.
And further dangers lay ahead because of the threat of lost or stolen nuclear weapons falling into the hands of terrorists.
A particular risk was crude devices known as "dirty bombs" that could ravage cities and kill 100,000 people.
---
Department of Energy News
Study discovers new Fernald concerns | Cincinnati Enquirer
Researchers have found a new, potentially more dangerous source of radon exposure for workers at the now-demolished Fernald uranium foundry.
The findings have many ramifications for former Fernald workers and their families, said Susan Pinney, an environmental health researcher at the University of Cincinnati and co-author of the study.
"Now we know workers in the plant's production area prior to 1959 may be at increased risk for developing lung cancer and other exposure-related health problems," Pinney said.
DOE – Fact Sheet: U.S.-Canada Partnership Key to North American Energy Security
# The United States purchases more oil, natural gas, uranium and electricity from Canada than any other country.
# Canada's proven oil reserves total 179 billion barrels, of which 173 billion barrels are in oil sands reserves, making Canada second only to Saudi Arabia in global oil reserves.
# 99% of Canada's crude oil exports are to U.S. markets.
# Energy flows in both directions between the United States and Canada. Our pipeline and transmission systems are highly integrated and our cross-border trade operates nearly seamlessly.
DOE says K-25 structure can't be saved: Knoxville News Sentinel
It looks like K-25, one of the jewels of the World War II Manhattan Project, will be demolished – in its entirety.
A Department of Energy official said today federal officials have concluded that saving the building's North Tower, as proposed by preservationists, would be "next to impossible" and would "cost many millions of dollars more than we anticipated."
IDAHO MOUNTAIN EXPRESS: INL contractor to stay until 2014
The U.S. Department of Energy has decided to retain the contractor charged with running the Idaho National Laboratory nuclear and research complex near Arco.
INL officials announced Monday that the DOE has determined it will allow Battelle Energy Alliance to complete the duration of its 10-year contract to run the federally owned complex through September 2014.
The decision was made pursuant to a special assessment mandated by Battelle's 2004 contract. A clause in the contract required the DOE to review the contractor's performance by Sept. 30 and then decide whether to reduce the term of the contract.
Jeffrey St. Clair: A Trip to America's Most Toxic Place: Inside Hanford
The outback of the Hanford Nuclear Reservation in eastern Washington State is called the T-Farm. It's a rolling expanse of high desert sloping toward the last untamed reaches of the Columbia River. The "T" stands for tanks—huge single-hulled containers buried some fifty feet beneath basalt volcanic rock and sand holding, the lethal detritus of Hanford's fifty-year run as the nation's H-bomb factory.
Those tanks had an expected lifespan of thirty-five years; the radioactive gumbo inside them has a half-life of 250,000 years. Dozens of those tanks have now started to corrode and leak, releasing the most toxic material on earth—plutonium and uranium-contaminated sludge and liquid—on an inexorable path toward the Columbia River, the world's most productive salmon fishery and the source of irrigation water for the farms and orchards of the Inland Empire, centered on Spokane in eastern Washington.
---
Other Energy News
California Energy Blog: U.S. Government Betting on Geothermal
The Interior Department announced yesterday that is making 190 million acres of federal land available for lease by private interests for development of geothermal energy projects. The Federal and state governments will share in the proceeds of any projects developed on the leased lands.
Interior Secretary Dirk Kempthorne said it is estimated that the available leases could produce enough energy to generate 5,540 megawatts of electricity, enough to power 5.5 million homes.
California Energy Blog: Energy Efficiency Means Big Bucks
The University of California today issued a report concluding that if California improves energy efficiency by just 1 percent per year, proposed state climate policies will increase the Gross State Product (GSP) by approximately $76 billion, increase real household incomes by up to $48 billion and create as many as 403,000 new jobs.
The Cost of Energy » Data alert: 2009 Fuel Economy Guide
The US EPA has updated its 2009 Fuel Economy Guide, a very useful guide for car shoppers or anyone who wants to win bets at their local energy geek bar.
The Cost of Energy: A reaction to Frontline's Heat
Frontline's Heat is not just good, but bordering on scary good, and should instantly vault to the front ranks of journalism devoted to global warming.
I watched Heat last night, and was extremely impressed with the production's overall approach to the topic as well as how often the primary on-screen journalist, Martin Smith, cut right to the core of an issue with a tough, point-blank question.[1] Even as some parts of the show made me ache as it described just how daunting this challenge is, I wanted to cheer the tough, unblinking stance the show took in treating the topic.
SF Bay Guardian: A vision for the city's future, our 42nd anniversary special
In honor of our 42nd year printing the news and raising hell, the Guardian imagines a sustainable future for San Francisco, with visions for energy, land use, food, transportation, culture, and the economy.
A city transformed:Fighting the power structure, and building a sustainable community, for 42 amazing years
People's power:A sustainable energy system is well within San Francisco's reach
First, do no harm:A sustainable land use plan is about what we don't allow as well as what we do
Beyond the automobile:The road to sustainability has lanes for more than just cars
Just Food Nation:Transforming how we eat will address poverty, public health, and environmental sustainability
Culture isn't convenient:Sustaining entertainment and nightlife in San Francisco requires awareness and a policy shift
The money at home:A sustainable local economy starts with small business – and the public sector
Informing consumers about energy efficiency: viral communication
Informing individuals about the resource use and environmental consequences of their energy consumption can be surprisingly difficult. Do you ever read the little flyers that your utility or your energy retailer puts in your bill? Nope, I don't either. But in general we're pretty clueless about our energy consumption, because we do not have timely information that shows us how much we're using, and how much we're spending, so we have little incentive to go out and find information about energy efficiency. Even my students, undergrads and MBAs at one of the best universities in the world, don't generally realize that, for example, 90% of the energy used in an incandescent light bulb produces waste heat, not lumens.
In part the challenge is that it's an information push, and it's an information push in an over-informed world. Consumers rarely go out looking for ways to save energy (although $4 gas and possible recession have increased that information pull!).
OPEC agrees to production cut of 1.5 million barrels a day from Nov 2008
OPEC has cut oil production targets for the first time in almost 2 years to stem a collapse in prices. The 13 OPEC nations decided to lower supply by 1.5 million barrels a day from Nov 2008, oil ministers said today [24 Oct 2008] at the end of a meeting at the group's Vienna's headquarters. Crude oil has tumbled 57% from a July 11 record of $147.27 a barrel as the financial market crisis spreads, job cuts increase and fuel consumption slows. Prices fell as much as 7.1% to $63.05 on NYMEX after the decision. Another cut in December is "possible," depending on how the oil market reacts, Qatari Oil Minister Abdullah bin Hamad al-Attiyah said.
Peak Energy: Ausra La Vista, Baby
Expatriate Australian solar power company Ausra was one of the companies that featured heavily in my post on concentrating solar thermal power earlier in the year.
California Governor Arnold Schwarzenegger has opened Ausra's first plant, a 5 MW plant at Kimberlina in central California (the first to open in 20 years) which will generate enough electricity during peak hours to power 3,500 homes. Ausra's next plant will be a 177 MW plant nearby in San Luis Obispo County.
The SMH quoted Schwarzenegger as saying "This next generation solar power plant is further evidence that reliable, renewable and pollution-free technology is here to stay, and it will lead to more California homes and businesses powered by sunshine. Not only will this large-scale solar facility generate power to help us meet our renewable energy goals, it will also generate new jobs as California continues to pioneer clean-tech industry".
Opportunities seen widening for clean tech investors: ENN
Opportunities in the renewable energy technology sector are becoming more diverse as regulatory support extends to technologies other than wind farms, Steve Read, investment manager of the Ventus Funds, said.
Read said the Ventus Funds, venture capital trusts operated by Climate Change Capital, are spreading their investments more evenly between wind farm projects and other renewable energy technologies such as land-fill gas and waste biomass.
Hartford Advocate: Cheap, Clean Power
That's what you get from fuel cells, as long as they're subsidized by generous grants
By the time Hartford's Blue Hills Avenue reaches Bloomfield, it has turned into an economic-development director's fevered dream, with a parade of major corporations lining both sides of the wide avenue.
Dar Al Hayat: Oil in a Week (International Oil Companies Return to Iraq)
The return of international oil companies to Iraq continues to instigate an old debate in this country. Politicians had objected to the presence of foreign firms and the rights they demand through the numerous accusations they had directed at previous governments on this matter.
With time, the issue became worse and more complicated, subjecting the country's entire oil policy to accusations which have obstructed the development of this sector in comparison to what neighboring nations have accomplished. Although the issue is still limited to general principles, new developments can be cited, including the role of oil in the invasion of Iraq in 2003, the possibility of adopting an independent oil policy that takes into consideration the interests of Iraq while it remains under occupation, and the issue of transparency during negotiations at a time when corruption prevails on the national level.
Energy versus Water: Solving Both Crises Together: Scientific American
Water is needed to generate energy. Energy is needed to deliver water. Both resources are limiting the other—and both may be running short. Is there a way out?
In June the state of Florida made an unusual announcement: it would sue the U.S. Army Corps of Engineers over the corps's plan to reduce water flow from reservoirs in Georgia into the Apalachicola River, which runs through Florida from the Georgia-Alabama border. Florida was concerned that the restricted flow would threaten certain endangered species. Alabama also objected, worried about another species: nuclear power plants, which use enormous quantities of water, usually drawn from rivers and lakes, to cool their big reactors. The reduced flow raised the specter that the Farley Nuclear Plant near Dothan, Ala., would need to shut down.
Latest Trend: Human Movement Powered Devices | Green Gadgets | The Green Optimistic
I don't know what's been happening lately with everybody, but it seems that more and more people are trying to charge their phones or iPhones or iPods using energy imported from human movement. Remember those movies presenting slaves hundreds of years ago spinning a huge wheel to provide the emperor with water and energy? They did not do it for fun, yet nowadays there are two recent mediatized inventions that caught my eye. Curiously enough, they are being developed by two telecom operators:
Startup Turns CO2 Into Fuel | Autopia from Wired.com
Researchers developing alternatives to fossil fuels are working with everything from algae to babassu oil to corn, but a California company says it can recycle carbon dioxide into fuel.
Carbon Sciences claims it has developed a way of using the CO2 emitted during the combustion of coal, oil and other hydrocarbons to create transportation fuels like gasoline and jet fuel. Should Carbon Sciences "or any of the other firms working on similar projects " accomplish this on a large scale, it could bring a reduction in CO2 emissions as well as an abundant supply of renewable fuel.
SA Current: Drilling rhetoric
Conservation virtually snowballs negative connotations these days. From eye or ear through my kinked brain cord, the word is rooted tenderly with Woodsy Owl's  Give a Hoot campaign, which sometimes blends into Old Mr. Owl of Tootsie Pop perfections. If the idle of lost innocence doesn't distract me too long, I'm helplessly catapulted through Carter's pullover sweaters; OPEC mischief and the 1970s gas crunch; the plight of struggling loggers and seal clubbers; earth shoes and the FBI's most wanted eco-prankster. But somehow it all ends at Cheney's subterranean sneer.
Yale Environment 360: Environmental Failure: A Case for a New Green Politics
The U.S. environmental movement is failing – by any measure, the state of the earth has never been more dire. What's needed, a leading environmentalist writes, is a new, inclusive green politics that challenges basic assumptions about consumerism and unlimited growth.
A specter is haunting American environmentalism  the specter of failure.
All of us who have been part of the environmental movement in the United States must now face up to a deeply troubling paradox: Our environmental organizations have grown in strength and sophistication, but the environment has continued to go downhill, to the point that the prospect of a ruined planet is now very real. How could this have happened?
FREE FOR ALL! the movie
voter suppression history, with a focus on Ohio
A must see for anyone who wants to get a closeup look at the Republican's primary voting strategy this time around!
Peak Energy: Shell Pulls Out Of Last UK Wind Farm
ROYAL DUTCH SHELL completed its withdrawal from the UK wind-energy sector after quietly selling out of the last project it had in this country. The oil giant recently agreed to sell its stake in the £800m Cirrus Shell Flat Array, a 270MW project off the Blackpool coast, to partners Scottish Power and Dong Energy.
Its exit, three months after it walked away from the world's largest proposed offshore wind farm, the London Array, will raise questions about the government's ambitious wind-energy targets. The decision will also anger environmentalists already critical of Shell's push into dirty-fuel sources such as Canada's tar sands.
Peak Energy: Making the case for wind power
I must admit that I have been a bit nonplussed to see that the peak oil community seems to share the oil industry's dismissal of wind power as irrelevant and useless in the face of the currently energy challenge (maybe I am unfairly judging from a few individuals' comments, but it's definitely an existing undercurrent in the community).
So, in reaction, let me put up here a few arguments that suggest that wind could play a major role in solving our current energy woes – not a silver bullet, but rather more than a side show.
First, the "wind is too small to make a difference" argument: well, so was nuclear, until it got big enough. Wind is following the exact same growth trajectory [as shown below].
Peak Energy: OTECSteading: The New Tuvalu
It looks more sleek and futuristic (or retro-futuristic, if you're much versed in vintage SF) than other prototypes, a creature more adapted to fictional outer space than to the oceans.
But something about its bulbous main compartment led us to wonder if there is enough room inside for seasteaders to muck about with nation-building. Amidst all those noisy condensers and turbine generators and navigational gears, perhaps even inspired by them, they try to formulate the mechanics of a new micro-civilization, new identities and new cultural traditions.
Peak Energy: Tidal Power in Nova Scotia
Atlantic Canada's Bay of Fundy has some of the world's highest and most powerful tides. Every day, 100 billion tonnes of seawater surge in and out of the bay – a perfect source of clean, reusable alternative energy, if it can be properly harnessed.
Tidal power isn't new, of course; small grain mills were powered by tides in Europe centuries ago. But tapping into the reliable, natural ebb-and-flow of water to generate electricity didn't begin until the 1960s.
Peak Energy: Full Spectrum Solar
Scientists at the Ohio State Institute for Materials Research recently announced that they have developed a new hyper-efficient solar material that is able to capture light from every spectrum of the rainbow. Whereas most photovoltaics are limited to collecting energy from a small range of frequencies, the new material is able to absorb energy from all spectrums of visible light at once. The breakthrough development heralds a new breed of extremely efficient solar panels on the horizon.
Green policies in California created 1.5 million jobs
---
Nuclear Editorial and Opinions
Why Nukes? Why Energy Independence? – NYTimes.com
Which energy technologies get the heftiest subsidies? We've been debating that here in the Lab as nuclear-power advocates and renewable-energy advocates accuse each other of being on the dole. Here's a set of numbers to consider, courtesy of a vigorous debate on nuclear power at the Reason Foundation between William Tucker, the author of Terrestrial Energy (discussed in my Findings column) and Jerry Taylor of the Cato Institute (quoted in a recent Lab post).
Letter: Nuclear power policies must be known: TCPalm
While public pressure is finally achieving cleaner fossil plant emissions, Sen. John McCain adamantly insists that nuclear energy is safe and efficient.
In recent years, the press reveals bit by bit the litany of dangerous nuclear plant vulnerabilities, most importantly those of toxic waste storage and close-call meltdowns.
As there is always the risk of possible multiple state catastrophes, the Nuclear Regulatory Commission is expected to uphold the ultimate, stringent, no-fail safety standards. But, the NRC has been attacked by congressional lawmakers for its secrecy.
No Nukes Is Good Nukes | Press & Sun-Bulletin
Once despised as the symbol of everything bad the atomic age stood for, it is now rehabilitated and is the symbol of the path to energy independence. It was potentially blamed for everything from mutant reptiles and insects, to melting down into the core of the earth and out again to China, to an explosion that would destroy millions of people, major cities and contaminate vast areas of the planet forever (as in Chernobyl). Now its image has been refinished and it shines as a cheap, safe, reliable source of the electric power we need to become free from our addiction to oil. Yes it's the once never popular but now ever popular nuclear reactor power station. Forget the problem of a Three Mile Island, Nukes are now the solution. Or so says some of the common wisdom being tossed around by candidates of both parties, some scientists, lots of business people (especially those in the nuclear power plant business) and a few other fools who haven't looked past the potential popularity and profits to the long term and deeply disturbing problem of nuclear produced power.
There are ways besides nuclear to create jobs – Jackson, Michigan Opinion – Jackson Citizen Patriot  MLive.com
It cost millions to build one nuclear power plant. It will not give us jobs. It just takes a few people to run one. There are dangerous radioactive materials stored in special boxes near the plant that cannot be disposed of. Water has to constantly run to keep the reactors cooled. If something were to happen, there would be death for miles around, like the atomic bomb, and radiation for years to come.
Politicians are talking about building these plants, yet we need to work at getting these tariff acts removed and get jobs back in the United States and put American-made products on our shelves.
Letter – A World Free of Nuclear Weapons – NYTimes.com
A big decision about nuclear weapons facing the next president will be to build or not to build, but there's more to this story.
The new president will need to decide whether to keep thousands of American nuclear weapons on hair-trigger alert, ready to be fired at a moment's notice, or to eliminate this potentially catastrophic cold war posture.
The Top Nuclear Stories is published twice weekly. It is a produced
using a combination of social bookmarking and programming.
You can view or join the public group and add your own stories
by going here -> http://groups.diigo.com/groups/nukenews