What a week. I'm not sure what to think, as it seems to be the norm. It takes a lot of work to put this out, and keeping up has been a struggle lately. I can only guess that this is gonna be increasingly difficult as the elections run us all down like deer on the road.
Lots of conversation about economics going on as the NRC pushes ahead full steam.  Its way late, for me but make sure to check out the funny image in the OpEd section!
---
Top Nuclear Stories Index
---
Nuclear Reactor News
Double the cost, double the fun
In 152 more months the cost will be $102 billion (Reactors likely …):
Building two nuclear reactors in Wake County could cost Progress Energy customers more than $9.3 billion.
Thecost estimate, disclosed this month to the U.S. Nuclear RegulatoryCommission, is Progress Energy's latest projection for the ShearonHarris proposal. It doubles the previous estimate of $4.4 billionprovided in February, when the Raleigh utility applied to the NRC for alicense to build two reactors at the site in Wake County.
PGN Reactors likely to cost $9 billion: Progress Energy doubles estimate
Building two nuclear reactors in Wake County could cost Progress Energy customers more than $9.3 billion.
The cost estimate, disclosed this month to the U.S. Nuclear Regulatory Commission, is Progress Energy's latest projection for the Shearon Harris proposal. It doubles the previous estimate of $4.4 billion provided in February, when the Raleigh utility applied to the NRC for a license to build two reactors at the site in Wake County.
For nuclear critics, soaring costs offer the strongest case against building new plants. The power industry has long argued that nuclear plants produce the cheapest electricity, but those arguments have been buried under an avalanche of contrary evidence.
Nuclear agency worries fear will block growth – International Herald Tribune
Nuclear power could provide up to four times more electricity by midcentury than now if the industry can soothe concerns about its safety and the disposal of radioactive waste, a research group for the industry said Thursday.
The report by the Nuclear Energy Agency, an organization in Paris that advises industrialized countries on nuclear power, said the technology represented a more secure supply of power than oil or gas. But it said that opposition to nuclear power remained strong enough to curtail such an expansion.
ISA | Low-energy nuclear power: The who, what, and how of it
Long-term reliability and long-range thinking are the keys to develop a new type of nuclear power that today's keynoter sees on the horizon.
"The U.S. electrical grid is known for brownouts and blackouts. And it'll get worse before it gets better," said today's keynoter and Rimbach lecturer, David J. Nagel, Ph.D., research professor in applications of micro- and nano-technologies in the department of electrical and computer engineering at the School of Engineering and Applied Science at The George Washington University in Washington, D.C. Nagel's main point is how instrumentation for low energy nuclear reactions can change the way we look at nuclear production of the future.
Sanders: NRC doesn't get it: Rutland Herald Online
Sen. Bernard Sanders, I-Vt., said Wednesday federal regulators just don't understand Vermonters' concerns about the safety of the Vermont Yankee nuclear plant in light of the continued problems with the reactor's cooling towers.
"They can sit around and say it's not safety related," he said of the cooling towers, which are not considered part of the nuclear side of the plant, and thus not safety related.
Sanders pointed to the dramatic photos of the August 2007 partial collapse of the west cooling tower, and the July 2008 photo "which Sanders obtained and released" which also showed a gushing leak.
Public cut out of Yankee info: Rutland Herald Online
In the midst of all the events occurring at Entergy Nuclear-Vermont Yankee over the past several months, you may be wondering why there have been no meetings or comments coming from the Vermont State Nuclear Advisory Panel (VSNAP). I can say that as an appointed legislative member of the panel, I am also concerned about this situation.
One of the statutory obligations (Title 18,Ch.34, 1700) of the panel is to hold regular public meetings for the purpose of discussing issues relating to the present and future use of nuclear power, and advising the Legislature and the governor.
ogle county news – Exelon officials quiet on nuke plant's assessment
Exelon Nuclear officials have very little to say about the latest assessment of the Byron Generating Station.
Ogle County Supervisor of Assessments Jim Harrison set the plant's assessment at $525.4 million, $70.2 million more than the value set by the Ogle County Board of Review (BOR) at an appeal hearing last January.
news: Kewaunee nuclear plant holding public meetings on license renewal
Owners of the Kewaunee nuclear plant have applied for a 20-year extension of its license to operate.
The Kewaunee Power Station has one nuclear reactor. The plant's operator, Dominion Energy Kewaunee Inc. — a subsidiary of Dominion Resources of Virginia that bought the plant in 2005 — submitted a license renewal application in August.
Nuclear Regulatory Commission staff will conduct two public meetings on Wednesday, Oct. 22, to solicit public comments on possible environmental impacts of the proposal. The meetings will take place at the Carlton Town Hall, N1296 Town Hall Road in Kewaunee County. The first session will run from 1:30 to 4:30 p.m., and the second from 7 to 10 p.m.
Victoria Advocate – Victorians take concerns to Exelon offices
David Huber held the Texas flag with 50 protesters stationed outside Exelon Nuclear's headquarters in Chicago.
Rally-goers marched with signs that read "No Thirsty Nukes and Don't Mess with Texas Water.
MidAmerican and Constellation file request for merger approval
MidAmerican and Constellation filed a request with the Federal Energy Regulatory Commission, or FERC, October 14 seeking approval of their planned merger, continuing their string of applications for federal approvals needed to complete the union. They asked the Federal Energy Regulatory Commission to act on the application by January 15. Under the merger agreement announced last month, MidAmerican Energy Holdings Co. will buy Constellation Energy for about $4.7 billion in cash. The boards of directors for both companies have approved the deal, but shareholder and state and federal approvals are still needed. Earlier this month, the companies filed applications with the NRC and Federal Communications Commission. They hope to close on the transaction in nine to 12 months.
Old dog, nuke tricks | Grist
Environment America today released a new report looking at the environmental implications of John McCain's plan to build 45 new nuclear reactors by 2030, and 100 over time. Their report concludes that McCain's plan would be "an economic and environmental disaster."
Environment America, which has endorsed Democrat Barack Obama in the presidential election, found that the 45 reactors would cost taxpayers $315 billion, because most of the funding would have to come from taxpayer-backed federal loans. They also found that expanding the nuclear industry would create less than a quarter of the 700,000 jobs that McCain promised in the first presidential debate. And since the Nuclear Energy Institute, the industry's trade association, estimates that it takes about 10 years to bring a new nuclear power plant online, it would do little for short-term energy concerns. Nuclear power is also resource-intensive — 45 nuclear power plants would use between 200 billion to 350 billion gallons of water per year. And, of course, there are the outstanding concerns about safety, storage, and disposal.
Vermont Yankee faulted for leaks | The Burlington Free Press
A Nuclear Regulatory Commission inspector said Tuesday that slack engineering by Entergy Nuclear workers was to blame for two recent cooling tower leaks at the Vermont Yankee nuclear plant in Vernon.
"Entergy's design change process requires providing adequate engineering drawings and instructions … and also requires engineers to resolve technical issues identified during implementation, NRC's George Malone said. Entergy did not do that.
Residents skeptical of Yankee assurances: Rutland Herald Online
Area residents made it clear to Nuclear Regulatory Commission officials Tuesday that they didn't believe their assurances that Entergy Nuclear's recurring problems with its cooling towers at Vermont Yankee didn't translate to more serious problems.
Sam Collins, regional administrator for the NRC, told about 100 people gathered at the Latchis Theatre that while Entergy had problems with communication, design and oversight with the cooling towers, the problems didn't rise to the level of a safety threat.
NRC reports on cooling tower probe – Brattleboro Reformer
The Nuclear Regulatory Commission, in what was termed a "fairly unusual meeting" by its regional administrator, presented to the public Tuesday night its special inspection report on the status of Vermont Yankee nuclear power plant's cooling towers.
Because of the public's interest in the matter and because of the concerns of local elected and appointed officials, said Samuel Collins, the administrator for the NRC's Northeast region, the agency felt it was important that it present the results in Brattleboro rather than relying solely on a written report to describe what it found.
Tidewater News | Sludge, nuclear power top concerns
The Isle of Wight Citizens Association met with representatives of Dominion Power and discussed the controversial possibility of farmers in the county using treated sewage sludge for fertilizer at their meeting Monday night.
Sonny Stanley, the director of nuclear safety and licensing at the Surry Power Plant, told the audience assembled at the Carrollton Public Library that unless additional power plants were constructed, the state would be facing a deficit of 4,000 megawatts by the year 2017.
BBC NEWS | UK | Nuclear plant consultation begins
Consultation has begun on plans to build a nuclear power station at Hinkley Point in Somerset.
French energy company EDF is proposing to build a third-generation plant on the 86 hectare site.
A series of exhibitions, newsletters and meetings will allow people to submit their views on the proposals.
NRC gets earful in hearing on VY problems – Boston.com
Officials from the Nuclear Regulatory Commission tried on Tuesday to reassure local residents that recent problems with the cooling towers at the Vermont Yankee nuclear plant are not symptomatic of the rest of the plant.
"We did not get any indication that these design issues were occurring in other areas of the plant," said George Malone, a team leader on the recent special NRC inspection of the plant's cooling towers.
Nuclear plant deal in jeopardy – The Boston Globe
A plan by the owner of Vermont Yankee and the Pilgrim Nuclear Station in Massachusetts to spin off five nuclear reactors under a new company could be in jeopardy because of Wall Street's financial crisis.
Entergy Corp., which is based in New Orleans, wants to fold the plants into Enexus Energy Corp., a new company.
To complete the deal, Enexus, a publicly traded Delaware holding company, must raise $4.5 billion to buy the nuclear plants in New York, Vermont, Michigan, and Massachusetts from Entergy.
Florida grants early recovery of nuclear costs | Reuters
Florida regulators on Tuesday approved plans to allow the state's two largest utilities to collect more than $600 million next year in costs for new nuclear plants expected to be online in eight to 10 years.
"We are encouraging utility investment in nuclear electric generation today to ensure Florida's residents have reliable power for tomorrow," said Matthew M. Carter II, chairman of the Florida Public Service Commission.
Victoria Advocate – Rancher fears radioactive water from nuclear plant would affect his cattle
John L. Gibbs worries what the release of radioactive water into the Guadalupe River would do to his cattle that drink from it.
The 72-year-old DuPont retiree owns the land adjacent to the proposed Exelon Nuclear plant and shares a portion of Linn Lake with the 11,500-acre site 12 miles south of Victoria.
Nuclear developer files securities registration request with SEC
Alternate Energy Holdings Inc., which wants to build a nuclear unit in Idaho, has filed a securities registration statement with the US Securities and Exchange Commission seeking to become a "fully reporting company," the Nevada-based company said Monday.
RIA Novosti – Lithuania nuclear referendum fails over poor turnout
– A referendum to postpone the closure of Lithuania's only nuclear power plant until 2012 has failed to reach the required turnout of 50%, the country's Central Election Commission said.
Only 47.6% of voters cast their vote on Sunday during a nationwide referendum on extending the life of the Soviet-era nuclear power station, which provides 70% of Lithuania's electricity. Some 88.7% of the voters that did turn out supported the decision.
Santiago wants Bataan nuke plant opened – INQUIRER.net
Faced with rising energy costs and the possibility of a power shortage by 2010, Sen. Miriam Defensor-Santiago has filed Senate Bill 2665 "mandating the immediate re-commissioning and commercial operation of the Bataan Nuclear Power Plan (BNPP)."
Matagorda County nuclear power plant plans to expand | KHOU.com
The South Texas Project nuclear power plant in Matagorda County, which is located about 8 miles southwest of Wadsworth, wants to double its size to four reactors.
Inside the containment chamber at the plant, the core of Unit #2 is comprised of 193 bundles of fuel roads – each rod holding more than 300 uranium pellets. Every 18 months, a third of the bundles are removed and replaced as part of the refueling process.
Financial future of nuke spinoffs in doubt: Rutland Herald Online
MONTPELIER "Because of the recent dramatic events on Wall Street, the future of Entergy Corp.'s spinoff plan for five nuclear reactors could be in doubt.
The proposal, which includes the Vermont Yankee plant in Vernon, would fold the plants into a new highly leveraged company.
Entergy would retain half ownership of Enexus Energy Corp., though the new company would be a separate entity.
Entergy plans to spin off Indian Point, other nuclear plants | The Journal News
Indian Point's owner says it still expects to spin its nuclear plants off into a separate company despite the credit crisis that has racked the global economy this month.
"We know what's going on in the market," said Jim Steets, spokesman for Entergy Nuclear, which owns and operates Indian Point. "But we expect that we are going to be complete the financing necessary for the spin-off by the end of the fourth quarter."
Costly nuclear power isn't the answer – St. Petersburg Times
Costly nuclear power won't take us to the future
In this article, the St. Petersburg Times summarized the present and past positions taken by the two presidential candidates as to how the United States should meet its demands for energy. Unfortunately, one of the solutions proposed by both presidential candidates is nuclear power.
---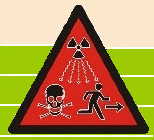 Nuclear Health and Safety News
Nuke Detection is Latest Fallout from Georgia War | Danger Room from Wired.com
The Republic of Georgia is one of the primary routes for the smuggling of nuclear materials out of the former Soviet Bloc. The U.S. has spent millions training and equipping the Georgian government to thwart nuclear trafficking. The recent Russian invasion has set this effort back significantly.
The Canadian Press: Rotors destined for nuclear power plant slide off barge into Saint John harbour
Two huge turbine rotors destined for New Brunswick's Point Lepreau nuclear generating station are lying on the bottom of Saint John harbour after they somehow ended in the water as they were being loaded on to a barge Wednesday.
Initial reports that said the barge had capsized were not true, said Mary Keith, a spokeswoman for Irving Equipment. "We don't know what caused these pieces of equipment to tip into the water," she said.
No one was hurt in the morning incident, but officials of Worksafe New Brunswick were called in to investigate.
Kyiv Post » Notes from the wilds of Chornobyl
Ecologists Timothy Mousseau and Anders Pape Moller have been studying long-term effects of radioactive contamination on nature since 1999 in the closed area surrounding Chornobyl, the site of world's worst nuclear disaster on April 26, 1986.
Their work is taking place in the exclusion zone, a 30-kilometer radius around the nuclear power plant. It provides a perfect ground for the study of biodiversity and survival of animals living in the conditions of irradiated environment. The team has documented many consequences of radiation, including dramatically increased rates of genetic mutation, lower life spans and lower reproduction rates of some species.
Airport expansion 'poses risk of nuclear disaster' | KentOnline| News
The risk of a nuclear disaster is still as high as initially predicted should an aircraft from Lydd Airport crash into the Dungeness power station.
After reviewing Lydd Airport's second round of environmental information Lydd Airport Action Group's (LAAG's) nuclear safety advisor still thinks the risk is substantial.
John Large of consulting engineers Large and Associates found no reason to change his conclusion the proposed expansion of Lydd Airport means a risk of an aircraft crashing into Dungeness stands at one in 689,229 each year.
Radioactive chemicals stolen and still missing — Shanghai Daily
THE environmental protection department in Guangxi Zhuang Autonomous Region is still searching for a missing radioactive substance.
Two quantities Caesium-137 were stolen from a cement plant in Guigang City on September 24. One was recovered. Two days later another piece of Caesium-137 went missing from a cement plant in Nanning, though it too was recovered, Xinhua news agency reported yesterday.
Public asks radiation test as NL legacy cost — Times Union – Albany NY
Albany County legislators told exam for articles is expensive, pioneering
ALBANY "More than a half dozen speakers urged Albany County legislators Tuesday night to fund the continued testing of former employees and neighbors of the now-defunct NL Industries plant in Colonie for radiation contamination.
Calling themselves Community Concerned About NL Industries, the speakers asked legislators to consider putting up $14,000 to test 16 former NL workers and Albany and Colonie residents who lived near the Central Avenue plant.
Judge may dismiss Highland Park man's lawsuit against DOE – Pittsburgh Tribune-Review
A federal judge said Tuesday that he will decide soon if he should dismiss a Highland Park man's lawsuit against the U.S. Department of Energy or allow it to go forward.
Moniem El-Ganayni claims the Energy Department revoked his national security clearance, causing him to lose his job as a nuclear physicist at a West Mifflin laboratory, in retaliation for him publicly condemning the war in Iraq and local FBI agents for allegedly mistreating Muslims. The Egyptian-born U.S. citizen claims the Energy Department's actions violated his constitutional rights to free speech and to not be discriminated against for his ethnicity or religion.
AFP: Cancer diagnoses delayed as Dutch reactor to stay shut till Feb
Cancer patients across Europe face further delays for diagnoses after the owner of a Dutch nuclear reactor said Tuesday it would not re-open until February, almost three months behind schedule.
The Petten reactor in northern Holland, which produces a third of the world's medical isotopes, was shut down for safety reasons at the end of August.
Lockheed fined $50K for spill – Bradenton.com
State regulators have fined Lockheed Martin Corp. nearly $50,000 for violating Florida environmental laws when an estimated 5,000 gallons of untreated wastewater was released Aug. 3 from the company's on-site pump and treat system in Tallevast.
The pump and treat system was cleaning contaminated groundwater from the source of Tallevast's plume. Toxic waste was found 25 feet away from the pumping system. The contamination penetrated the soil to a depth of six feet in the spill area, according to the Department of Environmental Protection.
Salina Journal: Group decries use of depleted uranium bullets
Modern military bullets are all but unstoppable. At their core is a penetrator made of depleted uranium, a substance nearly twice as dense as lead. On impact they ignite, vaporizing as they burn through steel.
They can punch through six inches or more of armor plating.
The problem with perchlorate – Plenty Magazine
Some people have been kicking up an awful lot of fuss about the EPA's decision to not regulate the amount of perchlorate found in drinking water. If you don't track hazardous waste in the environment as obsessively as we do, perchlorate is an explosive used in rocket propellant and fireworks that has been detected in the water supplies of 35 states. It's also shown up in leafy vegetables irrigated with Colorado River water, and in milk from California cows, indicating that perchlorate can disperse and concentrate itself in everything from the environment, to the food we eat, to our own bodies. No studies have yet been released on the chemical's effect on aquatic life, but we do know it's hazardous to humans. Perchlorate, according to the FDA, disrupts thyroid hormone function. Fetuses and infants are particularly at risk because thyroid hormones are crucial to normal central nervous system growth and development.
Channel 4 – Flood threat to nuclear arms site
Last year's flooding put the atomic weapons' establishment at Burghfield near Reading out of action for nearly nine months and "came close to overwhelming" buildings where nuclear warheads are assembled.
Documents released under the Freedom of Information Act to the Nuclear Information Service and seen by Channel 4 News, show that managers at AWE knew about flood risks but neglected to protect key facilities.
ANDREW DRUMMOND: Nuclear leaks: Geelong Advertiser
IT'S a nuclear battle that doesn't involve a blast or a mushroom cloud, but rather a wrinkle the size of a hair.
Confused? So are the scientists at Australia's only nuclear reactor at Lucas Heights in Sydney's south.
In theory, the $430 million Open Pool Australian Lightwater (OPAL) reactor, bought by the Australian government and installed in 2006, is an answer to the country's nuclear medicine needs.
The Hawk Eye: Study seeks IAAP workers
Free health screenings, available through the University of Iowa, for those who worked for the Department of Defense at the Iowa Army Ammunition Plant, will wrap up in the next two to three months, and researchers are looking for another 200 participants.
The program, initiated about two years ago, includes screening of sensitization to beryllium alloy and also aims to assess exposure to beryllium alloys among conventional weapons workers at the plant.
EPA's perchlorate decision angers Baca – San Bernardino County Sun
After the U.S. Environmental Protection Agency decided not to set a standard for perchlorate in drinking water, Rep. Joe Baca, D-San Bernardino, released the following statement. Perchlorate is an ingredient in explosives that can interfere with the thyroid gland.
"I am very disappointed by the EPA's decision to not regulate the level of perhclorate found in drinking water. Scientific evidence points to the fact that perchlorate is harmful to humans if consumed in drinking water, and this lack of action shows a stunning disregard for the public health of America's communitie
Report: Water agency kept mum about uranium levels – San Jose Mercury News
Southern California's largest water agency moved forward with a groundwater extraction project without disclosing that the water is contaminated with uranium and other toxic chemicals, a newspaper reported Sunday.
The Metropolitan Water District of Southern California knew eight years ago about a "major stumbling block" with the proposed Hayfield Groundwater Storage Program but failed to inform key officials or the public, according to an Orange County Register investigation.
Water tests in 2000 found that uranium contamination at Hayfield averaged roughly 16 picocuries per liter, with a high of 35 picocuries per liter. The U.S. Environmental Protection Agency's limit for uranium in drinking water is 20 picocuries per liter. The five largest community water agencies in Orange County report average uranium levels of 1.9 to 9.4 picocuries per liter.
---
NRC News
FR: NRC: solicitation of comments on COL changes
Office of New Reactors; Interim Staff Guidance on the Necessary Content of Plant-Specific Technical Specifications for a Combined License AGENCY: Nuclear Regulatory Commission (NRC). ACTION: Solicitation of public comment.
SUMMARY: The NRC is soliciting public comment on its proposed Interim Staff Guidance (ISG) DC/COL-ISG-08 (ADAMS Accession No. ML082520707). The purpose of this ISG is to change the NRC staff position on the necessary content of plant-specific technical specifications (PTS) when a combined license (COL) is issued. This ISG clarifies the staff guidance contained in Regulatory Guide (RG) 1.206, "Combined License Applications for Nuclear Power Plants," Section C.III.4.3, "Combined License Information Items That Cannot Be Resolved Before the Issuance of a License," and replaces the related guidance in NUREG-0080, "Standard Review Plan for the Review of Safety Analysis Reports for Nuclear Power Plants," Chapter 16.0,
FR: NRC Callaway COL correction
Union Electric Company d/b/a AmerenUE, Notice of Receipt and Availability of Application for a Combined License; Correction AGENCY: Nuclear Regulatory Commission. ACTION: Notice of receipt and availability; Correction.
SUMMARY: This document corrects a notice appearing in the Federal Register on October 9, 2008 (65 FR 59677), that notices the receipt and availability of an application for a combined license for an evolutionary power reactor nuclear power plant at the existing Callaway Power Plant site located in Callaway County, Missouri. This action is necessary to correct the heading of the document.
FR: NRC: Policy Statement on the Regulation of Advanced Reactors
AGENCY: Nuclear Regulatory Commission. ACTION: Final policy statement.
SUMMARY: On May 9, 2008 (73 FR 26349), the Nuclear Regulatory Commission (NRC; Commission) issued, for public comment, a draft policy statement on the regulation of advanced reactors. This final policy statement reinforces the Commission's current policy regarding advanced reactors and includes new items to be considered during the design of these reactors, including security, emergency preparedness, threat of theft, and international safeguards.
FR: NRC COL for Levy Cnty reactor
Progress Energy Florida, Inc. Acceptance for Docketing of an Application for Combined License for Levy County Nuclear Power Plant Units 1 and 2 By letter dated July 28, 2008, Progress Energy Florida, Inc. (PEF) submitted an application to the U.S. Nuclear Regulatory Commission (NRC) for a combined license (COL) for two AP1000 advanced passive pressurized water reactors in accordance with the requirements contained in 10 CFR 52, "Licenses, Certifications and Approvals for Nuclear Power Plants." These reactors will be identified as Levy Nuclear Power Plant (LNP) Units 1 and 2 and located at a site in Levy County, Florida. A notice of receipt and availability of this application is currently awaiting publication in the Federal Register.
NRC: NRC Issues Advanced Reactor Design Policy
The Nuclear Regulatory Commission has published the latest update to its policy statement on advanced nuclear power plant designs.
The policy provides expectations and guidance on safety, security and preparedness-related issues so, as a matter of prudence, designers can address them early in the development of advanced reactors. The policy encourages the earliest possible interactions between the NRC and reactor vendors, potential applicants, the public, and other government agencies.
The Commission believes designers should consider several reactor characteristics, including:
NRC: NRC Seeks public input on DER for Beaver Valley license: Oct 30th hearing
The Nuclear Regulatory Commission staff is seeking public comment on its preliminary conclusion that there are no environmental impacts that would preclude renewal of the operating license for the Beaver Valley Power Station in Shippingport, Pa.
The information is contained in a draft supplemental environmental impact statement on the proposed license renewal issued last month. As part of its license renewal application, First Energy submitted an environmental report. The NRC staff reviewed the report and performed an on-site audit. The staff also considered comments made during the environmental scoping process, including comments offered at public meetings held last Nov. 22 in Pittsburgh. Based on its review, the NRC staff has preliminarily determined that the adverse environmental impacts of license renewal for Beaver Valley are not so great that preserving the option of license renewal for energy planning decision-makers would be unreasonable.
The draft supplemental environmental impact statement is open for public comment until Dec. 17, and will also be the subject of public meetings on Oct. 30th at the Embassy Suites Pittsburgh-International Airport, 550 Cherrington Parkway, in Pittsburgh. There will be two identical sessions, at 1:30 p.m., and at 7:00 p.m.
NRC: "Promoting Public Confidence in Nuclear Safety
This is a good opportunity to remind everyone that while some parts of the Federal Government such as the Commerce and Energy Departments do promote nuclear energy, the Federal Government also includes the Nuclear Regulatory Commission. We are an independent regulator that takes no position on commercial nuclear power. Rather, we oversee the safety and security of nuclear facilities and materials. Of course, any revival in domestic nuclear power will also require that utilities, vendors, plant designers and engineers, and fuel suppliers make safety and security a priority.
NRC: NRC Announces Opportunity to Participate in Hearing on New Reactor Application for Summer Site
The Nuclear Regulatory Commission today announced the opportunity to participate in the hearing on a Combined License (COL) application for two new reactors at the Summer site near Columbia, S.C.
The applicants, South Carolina Electric & Gas and Santee Cooper, submitted the application and associated information March 27, seeking permission to build and operate two AP1000 reactors at the site. The application, minus proprietary or security-related details, is available on the NRC Web site at: http://www.nrc.gov/reactors/new-reactors/col/summer.html.
NRC:Comanche Peak Application for New Reactors Available on NRC Web Site
The Nuclear Regulatory Commission has made available to the public the combined license (COL) application for two new reactors at the Comanche Peak site near Glen Rose, Texas.
The applicant, Luminant Generation, submitted the application and associated information Sept. 19. The application, minus proprietary or security-related details, is available on the NRC Web site at: http://www.nrc.gov/reactors/new-reactors/col/comanche-peak.html.
The Luminant application seeks approval to build and operate two U.S. Advanced Pressurized Water Reactors (US-APWR) at the site, about four miles north of Glen Rose. The US-APWR is a Mitsubishi Heavy Industries-designed 1,700 MWe pressurized-water reactor the NRC is currently reviewing for possible certification. More information regarding the review is available on the NRC's Web site at: http://www.nrc.gov/reactors/new-reactors/design-cert/apwr/dcd.html.
NRC safety review hardly reassuring | Asbury Park Press
How many parents have seen the comment "Must show your work!" written by a math teacher on a child's graded homework paper?
Teachers of America, get out your red pencils: You have a job to do "teaching the Nuclear Regulatory Commission that if you can't show the steps for how you got to your conclusions, you get a big, fat, red failing grade. ("Foes lose bid to halt reactor relicensing," Oct. 7.)
---
Nuclear Fuel Cycle News
Recycling the nuclear debate | GreeleyTribune.com
During the first presidential debate, while reciting their lists of energy sources that each candidate supports, something caught my ear: a discussion of nuclear-waste reprocessing.
Twenty percent of our electricity comes from 104 nuclear power plants. Currently, spent nuclear waste is stored in temporary facilities at 125 sites in 39 states. These storage sites are located in a mixture of cities, suburbs and rural areas. The plan is for this waste to be permanently stored at a geologic repository, 1,000 feet below surface, 1,000 feet above groundwater at Yucca Mountain.
The Hindu: Nuclear pact with Kazakhstan likely during PM's visit
"There will be no obstacles on uranium supply" India can enter into swap arrangements with Tehran
ASTANA: Kazakhstan is prepared to supply India uranium for its existing and future civil nuclear power plants and in return expects greater intensity in economic ties, including assistance in joining the World Trade Organisation (WTO).
An agreement to promote nuclear cooperation between the two countries could be agreed upon during a summit meeting between Prime Minister Manmohan Singh and Kazakh President Nursultan Nazarbayev.
Uranium spot price drops to $46/lb, lowest level since June 2006
The spot uranium price fell to $46 a pound U3O8, Ux Consulting said late Monday. The latest estimate is $3 below the company's October 6 price estimate and marks the lowest spot price since June 2006. Another price-reporting firm TradeTech on Friday dropped its price $4 to $47/lb U3O8. One US utility, Baltimore-based Constellation Energy, is said to have let it be known that it would purchase about 50,000 pounds U3O8 at a price of $42/lb. But so far, no sellers have shown any interest in pursuing a deal at that price.
Some Nuclear Energy Backers Say Uranium Alternative Could be a Magic Bullet – US News and World Report
In the midst of renewed global interest in nuclear energy, a long-overlooked nuclear fuel, thorium, is being re-examined as a potential solution to some of the industry's most daunting problems, including disposal of waste.
Widely available in the sandy beaches of India, Australia, and the United States, among other places, thorium is a naturally occurring, slightly radioactive element that is being heralded by advocates as a safer alternative to uranium that could help limit the production of nuclear waste and prevent nuclear technology from being used for weapons rather than energy.
Delegate announces meeting to adopt a uranium study | GoDanRiver
Delegate Terry Kilgore, R-Scott County, called for the Coal and Energy Commission to propose and adopt a study of uranium development in Virginia.
The meeting will be held Nov. 6 in Richmond.
The parameters of the proposed study will include close examination of all important aspects of uranium development as they would be applied in Virginia.
Project: Internationalization of the Civilian Nuclear Fuel Cycle
This joint study by the U.S. National Academies and the Russian Academy of Sciences (NAS and RAS) will provide an assessment of the technical, economic, legal/regulatory, and non-proliferation criteria necessary for the implementation of an international civilian nuclear fuel cycle. The study is not intended to be a comprehensive treatment of the topics listed, but rather a high-level, first cut at these complex issues.
Specifically, the proposed NAS-RAS joint study will address the primary issues and questions listed below under headings A and B. The secondary issues and questions will be addressed to the extent that budget and time permit::
Two area uranium projects under review » RapidCityJournal
Two regional uranium leach-mining projects are under review by federal and state officials.
In South Dakota, Powertech Uranium Corp. reports advancing on its permitting requirements for its Dewey-Burdock project.
The state Board of Minerals and Environment issued the Canadian company exploration permits for the area near Edgemont in Fall River and Custer counties in 2007. Currently, Powertech proposes drilling 30 more holes to establish the location of its planned in situ leach mining operation.
---
Nuclear Waste News
Radiation in Your Backyard… Sometimes
Modern nuclear techniques are giving the world's scientists and regulators better tools to fight pollution and other environmental threats – even those that may be lurking naturally at the beach or near your backyard. Many of the world's top "radioecologists" are in Morocco this week to assess a dynamic picture.
Radioactive soil found near Gloucestershire homes
FAMILIES in Quedgeley could be living on radioactive land, it has been revealed.
Tests are to be carried out on more than 90 homes on the northern side of Naas Lane to see if they are affected.
Work carried out in connection with the development of the former RAF Quedgeley site found contaminated soil due to its former use as a munitions factory and RAF depot.
North West Evening Mail: Hundreds make mark against new nuke dump
NEARLY 900 people have signed a petition demanding Cumbria County Council opposes any move to create a new nuclear dump in the county.
Activists from West Cumbria Friends of the Earth do not want the area to be put forward as a "volunteer" for an underground repository.
Copeland Borough Council has already expressed its interest to the government in having a new store created in the district.
Nuclear Waste | The Ledger | Lakeland, FL
I just completed reading your excellent editorial "Nuclear Waste – Radioactivity In The Backyard" [Monday] and said to myself: "Oh, no! Please tell me that Polk County will not be considered to be the dumping ground for nuclear waste in Florida."
Those who say "It has to be in somebody's backyard" are unanimously those whose backyards are not being considered for garbage dumps – whether it's commercial, household or even nuclear.
Pahrump Valley Times – Nevada sues over radiation standards
It was back to court for Nevada Friday when Attorney General Catherine Cortez Masto filed a federal lawsuit asking judges to throw out new radiation limits for the Yucca Mountain project.
The radiation exposure standards set by the Environmental Protection Agency will fail to protect Nevadans "from cancer-causing radioactive contamination" if nuclear waste is buried at the site, Masto said.
Nevada's official position has been to fight the politically unpopular Yucca project at every turn. It was widely expected that state officials would return to court to challenge the latest EPA regulation that was issued Sept. 30.
Lawmakers Spar with Gov's Energy Advisor over Nuclear Waste Policy – KCPW
Conservative lawmakers disagree with the governor's energy advisor over nuclear power. While Dianne Nielson wants the state's energy policy to include a provision requiring the federal government to open a permanent high-level radioactive waste facility, but conservatives including Rep. Mike Noel warns the statement could put a freeze on nuclear power proposals in Utah.
"What it's going to do is basically say, No nuclear power plants in the state of Utah, which will hurt our people,'" Noel says. "So that's what I read this as. Unless I'm reading this wrong, you are making a statement here that's going to be beyond what the federal government is doing right now, and hasn't been able to do because of the issues in Congress."
The Station Network: Nuclear Waste not passing through
Luxembourg's Minister for Health, Mars Di Bartolomeo, has confirmed that no nuclear waste is, nor has been, transported through the Grand Duchy.
The information was provided in response to a parliamentary question which was raised following an incident this summer when a train carrying nuclear waste was stopped (outside Luxembourg) on its way to the Moselle.
However, European regulations do not require one country to inform another that train cargo passing close to a country's border may contain nuclear waste.
Whitehaven News: Nine hundred oppose nuclear dump plan for Cumbria
Nearly 900 people have signed a petition demanding that Cumbria County Council opposes any move to create a new nuclear dump in the county.
Activists from West Cumbria Friends of the Earth (FoE) do not want the area to be put forward as a volunteer for an underground repository.
Underground WIPP lab will formally open – Carlsbad Current-Argus
The Waste Isolation Pilot Plant's efforts toward solving the secrets of the universe will be acknowledged next week.
The WIPP site's Enriched Xenon Observatory Project will hold a ribbon cutting Wednesday at the WIPP underground. Sen. Pete Domenici, R-N.M., will be the VIP guest at the invite-only kickoff. Domenici will also appear in Carlsbad this week at a CARC Inc. event.
The project, a particle physics collaboration led by Stanford University, has developed what's called an EXO-200 detector. The device is being set up within WIPP's underground because of the low background radiation levels at the underground nuclear waste repository. Those invited to next week's event will get a chance to see the equipment up close.
Nuke salaries rolled back, state goes after overpayments | NevadaAppeal.com
With the unauthorized salaries at the Nevada Office of Nuclear Projects rolled back to the amounts set by the Legislature, the governor's office now wants the workers who got the money to pay it back.
Director of Administration Andrew Clinger said those salaries, inflated beyond the authorized cap by more than $30,000 a year in two of the seven cases, were rolled back effective Aug. 25.
EnergySolutions share drop 44% – Salt Lake Tribune
Shares of EnergySolutions Inc. lost nearly half their value Tuesday after the Salt Lake City nuclear waste company lowered its profit estimate to a level below Wall Street's forecast.
The stock dropped $4.50, or 44.4 percent, to $5.64, and has traded at a 52-week high of $28.45.
Nuclear Waste: Radioactivity in the Backyard | The Ledger | Lakeland, FL
Most of the nation has nowhere to send its low-level nuclear waste. It can't stop producing this waste. It's necessary for diagnosing and treating cancer and other diseases, and for research. But because there is nowhere to send the waste, it piles up in hospitals, other medical facilities and research centers.
It's an illustration of our nation's inability to deal realistically with nuclear issues.
Most of this waste used to be sent to South Carolina to the Barnwell Low-Level Radioactive Waste Disposal Facility. It was the first such facility in the country when it began receiving radioactive waste in 1971. It is just one of three in the nation today.
State says funds from nuke waste agreement have created 5,000 jobs in E. Idaho
The state reported it had completed distribution of $30 million in federal funds to assist economic development in eastern Idaho Oct. 9, as part of a broad-ranging agreement between the U.S. Department of Energy, the state and the U.S. Navy over spent nuclear fuel stored at DOE's Idaho site.
---
Nuclear Policy News
Progress Energy To Pass On New Costs
In January, customers of Progress Energy Florida will begin paying the pre-construction costs for two new nuclear reactors planned in Levy County.
The St. Petersburg-based utility won approval from the Florida Public Service Commission on Tuesday to pass on the costs to customers. For residential customers using 1,000 kilowatt-hours a month, the monthly electric bill will increase $11.42, or 10 percent, to $122.01.
Galesburg Radio 14…WGI: Durbin, Sauerberg Differ on Energy, Nuclear Power
The subject of reducing U.S. reliance on foreign oil keeps coming up, but the answer doesn't always include the words "nuclear power." But the two candidates for U.S. Senate in Illinois agree that the country should pursue more nuclear power. It's the details that show the differences between the candidates.
Corzine wants state to oversee radioactive sites | The Daily Journal
New Jersey is applying this month to the U.S. Nuclear Regulatory Commission to replace it as the regulating agency for almost all sites with radioactive materials in the state.
The one exception is New Jersey's nuclear power plants. The NRC would continue overseeing their operations, under the plan.
But the regulatory change would affect 500 NRC-licensed facilities in New Jersey, including the Shieldalloy Metallurgical Corp. facility in Newfield.
---
Nuclear Weapons News
The New Nuclear Navy
New large U.S. Navy amphibious assault ships will be required to be nuclear powered as part of the National Defense Authorization Act for 2009 signed into law by President George W. Bush on Tuesday, October 14.
The Senate had originally not included this provision in its version of the act. It had been part of the House version, pushed by Representative Gene Taylor, chairman of the Seapower and Expeditionary Forces Subcommittee of the House Armed Services Committee. A major shipyard for building amphibious assault ships, Northrop Grumman's Ship Systems facility, is located in his Mississippi district.
BBC NEWS | UK | Scotland | Faslane 'vital' to UK's defence
Defence Secretary John Hutton said he was committed to keeping nuclear weapons in Scotland during his first visit to Faslane in his new post.
Mr Hutton said the naval base on the Clyde, which is home to the Trident nuclear submarine fleet, was a "vital part of our country's defence."
First Minister Alex Salmond wants to rid Scotland of nuclear weapons.
Wrong Direction on Nuclear Weapons – washingtonpost
Walter Pincus performed a worthy public service with his Oct. 6 Fine Print column, reporting on a Bush administration policy paper that calls for developing the Reliable Replacement Warhead and modernizing the U.S. nuclear weapons production complex. Both proposals are being reviewed by government panels.
---
Department of Energy News
Aiken Standard – DOE decision on SRS wastes awaited
A U.S. Department of Energy decision on the Savannah River Site's liquid waste operations could come as early as the end of the month, new Washington Savannah River Co. President Steve Piccolo said Monday.
WSRC and its parent company, URS Washington Division, transitioned the site's management operations to Savannah River Nuclear Solutions in early August. However, WSRC still has a 2,200-person workforce at SRS for the liquid waste operation
---
Other Energy News
The Oil Drum | Worthwhile Videos
What videos have you seen that you think others might be interested in? Here are a few I found:
Organic Transition Tips: Composting, Clothes Washing, and Canning 101
Learn how to rely less on the system and more on your own abilities. In this week's issue, we have three articles, all of which are below.
1) How to Make Compost
2) Washing Clothes Without Electricity
3) Canning 101
Economy doesn't trump climate : EU sticks by GHG plan, UK goes for 80% cut.
Eastern Europeans and others seeking to use the current financial meltdown as an excuse to roll back climate commitment have failed (for now). The BBC reports:
European Union leaders agreed to stick to their plan to cut greenhouse gases – despite a surprise demand by Poland and six other member states to drop them to ease the impact on industry struggling with the global credit crunch.
Speaking at the end of a two-day summit, French President Nicolas Sarkozy said: The deadline on climate change is so important that we cannot use the financial and economic crisis as a pretext for dropping it.
Peak Energy: Mass Production of Plastic Solar Cells
In a significant milestone in the deployment of flexible, printed photovoltaics, Konarka, a solar-cell startup based in Lowell, MA, has opened a commercial-scale factory, with the capacity to produce enough organic solar cells every year to generate one gigawatt of electricity, the equivalent of a large nuclear reactor.
Organic solar cells could cut the cost of solar power by making use of inexpensive organic polymers rather than the expensive crystalline silicon used in most solar cells. What's more, the polymers can be processed using low-cost equipment such as ink-jet printers or coating equipment employed to make photographic film, which reduces both capital and manufacturing costs compared with conventional solar-cell manufacturing.

Solar power industry a bright light amid economic gloom: ENN
Not this week. As part of the Solar Power International conference here, big businesses such as equipment maker Applied Materials Inc. and solar cell manufacturer SunPower Corp. rented out bars and restaurants and shut down the streets to serve up free drinks and food to executives who partied through the night.
"It's amazing, the euphoria in the industry right now," Victoria Hollick, vice president of Conserval Engineering Inc., said as a disc jockey played songs like "Good Times" and "Celebration."
The solar industry has good reason to celebrate right now.
Four Easy Steps to a 30-Fold Increase in US Solar Power by 2016 : Red, Green, and Blue
The Solar Electric Power Association (SEPA) has outlined four easy steps to a thirty fold increase in the size of the US solar power industry between 2009 and 2016, leading to over $230 billion worth of investment and the creation of 440,000 permanent jobs.
The influential industry group laid out the plans at this week's Solar Power International conference in San Diego. The four key recommendations to achieve this goal are as follows:
BBC NEWS | Africa | Shell to appeal Nigerian eviction
Royal Dutch Shell has appealed a Nigerian court order requiring it hand over the site of a key base in the oil-rich but impoverished Niger Delta.
A high court in Rivers State ruled in July that the site of the Bonny lifting terminal belonged to the local community, not the oil multinational.
Abu Dhabi buys 20% of London offshore wind farm | The Guardian
Abu Dhabi has taken a 20% stake in the London Array – the £3bn project to build the world's largest offshore wind farm in the Thames estuary.
Masdar, part of Abu Dhabi's multibillion-pound drive to develop green energy technologies, is buying part of the 50% stake in the project held by the German-based utility E.ON.
The Oil Drum | Energy Debate Fact Check #2 – Is Energy Independence Good For the Nation?
Last weeks Debate Fact Check #1 highlighted the realities of offshore drilling often glossed over in political discussions. Tonight, with less than 3 weeks remaining before the national election,we will view the final head-to-head presidential debate. Beyond the immediate concern of roiling financial markets, candidates are at least somewhat aware of the complex challenges that lie ahead in the coming energy transition. One popular (and pleasing to the ear) phrase that is frequently used is 'Energy independence'.
Carter Tried To Stop Bush's Energy Disasters – 28 Years Ago
In his recent news conference, George Bush Jr. suggested that our nation's "problem" with high gasoline prices was caused by the lack of a national energy policy, and tried to blame it all on Bill Clinton. First, Junior said, "This is a problem that's been a long time in coming. We haven't had an energy policy in this country."
This was followed by, "That's exactly what I've been saying to the American people — 10 years ago if we'd had an energy strategy, we would be able to diversify away from foreign dependence. And — but we haven't done that. And now we find ourselves in the fix we're in." As is so often the case, Bush was lying.
Nigeria concerned over falling oil price: minister – Yahoo! News
Major oil exporter Nigeria is concerned about falling oil prices, petroleum minister Odein Ajumogobia told AFP Wednesday.
"Of course we are concerned because we are budgeting based on a benchmark price and we have to obviously try and ensure that we meet our budget. If the price falls below the budget, there will be consequences. Of course it's a matter of concern to all oil producing countries".
IRIN Africa | BENIN: Widespread smuggled gasoline costs economy, lives
Up to 1,000 people die or are wounded every year in accidents caused by low-quality, high-lead smuggled gasoline that consumes victims in fiery accidents, according to Benin's Ministry of Commerce.
In 2007 the Benin government estimated that its oil-producing neighbour, Nigeria, supplied 551 million litres of contraband fuel, known as "kpayo" – "bad quality" in the local Fon language – compared to the regulated 81 million litres sold at gas stations in Benin.
BBC NEWS | US debt clock runs out of digits
The US government's debts have ballooned so badly the National Debt Clock in New York has run out of digits to record the spiralling figure.
The digital counter marks the national debt level, but when that passed the $10 trillion point last month, the sign could not display the full amount.
Enron was a participant or observer in the following events:
There's a lot!
Major plans for tidal energy farm: ENN
A major tidal energy project is being planned for waters off the coast of Northern Ireland and Scotland.
ScottishPower has identified sites off the Antrim Coast, Pentland Firth and the Sound of Islay to test sea turbines which could power thousands of homes.
They have been working on the Lanstrom device, which is said to be one of the world's most advanced tidal turbine.
Federal energy incentives have chiefly benefited oil, natural gas industries; nuclear, renewables lag | Energy Bulletin
The main beneficiaries of more than $700 billion of federal energy incentives over the past five decades have been the oil and natural gas industries. The oil and natural gas industries together garnered 60 percent of federal incentives between 1950 and 2006, with 46 percent of the roughly $725 billion in federal support going to the oil sector. Our new report shows that the oil industry has benefited from $335 billion in combined incentives, with natural gas receiving $100 billion.
California Energy Blog: PG&E to Anchor Ruby Pipeline
---
Nuclear Editorial and Opinions
Nuclear Power: The Safe and Easy Way
Nuclear power is a gift from nature. It can be harnessed cleanly and safely but an accident of history got us started down a path that is dangerous and unnecessarily complicated. Today's nuclear power plants were adapted from reactor designs originally intended for production of plutonium for bombs. In the 1950's this plutonium output was considered a bonus, but today it has become an out-of-control nightmare.


newsobserver.com | Nuclear power: the negatives
Proponents of nuclear power speak of a "nuclear renaissance." The facts show that rather than a renaissance, we face a nuclear apocalypse, heralded by, instead of the traditional four horsemen, five horsemen: cost, proliferation, risk, waste, and water consumption. Consider them individually:
Lowestoft Journal – 'Unite to fight' N-power threat
A CALL has gone out for communities to work together to mobilise opposition in the face of plans for new nuclear power stations.
It came as about 100 people attended a meeting in Leiston Film Theatre organised by Communities Against Nuclear Expansion (CANE), set up locally to oppose plans to build a Sizewell C.
British Energy wants to build two new reactors to form the new power station, at a cost of £6billion. Work could start in 2013.
Nuclear more reliable – Pasadena Star-News
It's hard to miss the bandwagon behind solar and wind power to solve our global warming and energy problems. Unfortunately, there is a penalty to be paid for these renewables. The reality is that there is a place in the electric grid for solar and wind, just as there is for hydroelectric and geothermal power. But alone, these alternate power sources do not provide the reliability necessary to prevent the possibility of interruptions in the nation's electric supply
The Top Nuclear Stories is published twice weekly. It is a produced
using a combination of social bookmarking and programming.
You can view or join the public group and add your own stories
by going here -> http://groups.diigo.com/groups/nukenews