Wow. Minor detail… Nobody caught the details why North Korea backed out the previous agreement to stop producing nuclear weapons.  Gorby's recent oped helped get attention that the the U.S. was refusing to take the Koreans off our terrorist list.  Oops. That happened to be one of the agreements. So when the U.S. failed on its side of the bargain, why would North Korean continue to dismantle its operations?  Now that the U.S. has taken them off the list, they have gone back to dismantling the production facility. The London Times said it.  Israel is prepping to hit Iran before Bush leaves office.  Not good folks. The right wing in Australia is screaming about not getting in on the big deals coming down with India. They want to be able to break the global treaties like the U.S. and sell uranium to India. Germany has started to decommission a reactor, Lithuania has renegged on its promise to shut down a Chernobyl style reactor. There are links here now to all the IAEA's international conference resolutions.
The NAS has started an investigation into the intenationalization of the fuel cycle. Entergy is pushing to spin off its reactor operations. Oh, and the NRC is very very busy. Â  The Las Vegas Sun has put out an amazing two part series on history of Yucca Mt., the DOE has put its rail plan and Nevada is challenging the radiation standards. Vermont is busy! Oh, and I could go on… Dig in!
---
Top Nuclear Stories Index
---
Nuclear Reactor News
RIA Novosti – Lithuania nuclear referendum fails over poor turnout
– A referendum to postpone the closure of Lithuania's only nuclear power plant until 2012 has failed to reach the required turnout of 50%, the country's Central Election Commission said.
Only 47.6% of voters cast their vote on Sunday during a nationwide referendum on extending the life of the Soviet-era nuclear power station, which provides 70% of Lithuania's electricity. Some 88.7% of the voters that did turn out supported the decision.
Lowestoft Journal – 'Unite to fight' N-power threat
A CALL has gone out for communities to work together to mobilise opposition in the face of plans for new nuclear power stations.
It came as about 100 people attended a meeting in Leiston Film Theatre organised by Communities Against Nuclear Expansion (CANE), set up locally to oppose plans to build a Sizewell C.
British Energy wants to build two new reactors to form the new power station, at a cost of £6billion. Work could start in 2013.
Santiago wants Bataan nuke plant opened – INQUIRER.net Philippines
Faced with rising energy costs and the possibility of a power shortage by 2010, Sen. Miriam Defensor-Santiago has filed Senate Bill 2665 "mandating the immediate re-commissioning and commercial operation of the Bataan Nuclear Power Plan (BNPP)."
Matagorda County nuclear power plant plans to expand | KHOU.com
The South Texas Project nuclear power plant in Matagorda County, which is located about 8 miles southwest of Wadsworth, wants to double its size to four reactors.
Inside the containment chamber at the plant, the core of Unit #2 is comprised of 193 bundles of fuel roads – each rod holding more than 300 uranium pellets. Every 18 months, a third of the bundles are removed and replaced as part of the refueling process.
Financial future of nuke spinoffs in doubt: Rutland Herald Online
MONTPELIER — Because of the recent dramatic events on Wall Street, the future of Entergy Corp.'s spinoff plan for five nuclear reactors could be in doubt.
The proposal, which includes the Vermont Yankee plant in Vernon, would fold the plants into a new highly leveraged company.
Entergy would retain half ownership of Enexus Energy Corp., though the new company would be a separate entity.
Entergy plans to spin off Indian Point, other nuclear plants – Journal News
Indian Point's owner says it still expects to spin its nuclear plants off into a separate company despite the credit crisis that has racked the global economy this month.
"We know what's going on in the market," said Jim Steets, spokesman for Entergy Nuclear, which owns and operates Indian Point. "But we expect that we are going to be complete the financing necessary for the spin-off by the end of the fourth quarter."
Costly nuclear power isn't the answer – St. Petersburg Times
Costly nuclear power won't take us to the future
In this article, the St. Petersburg Times summarized the present and past positions taken by the two presidential candidates as to how the United States should meet its demands for energy. Unfortunately, one of the solutions proposed by both presidential candidates is nuclear power.
Nuclear power project is fraught with  ordeals, expert says | BELARUS NEWS
The Belarusian government's plans to build a nuclear power plant are fraught with "multiple troubles and ordeals for the people," Belarusian expert Heorhiy Lepin said at an international conference in Vilnius on October 9.
He described nuclear energy programs as the most costly and the most hazardous of all power generation technologies. This danger is connected not only with the possibility of accidents: a nuclear reactor pollutes the environment during its routine operation, Dr. Lepin said.
The professor stressed that nuclear power projects were inefficient because of high construction costs and the high cost of power generation. Nuclear fuel currently costs nearly 20 times as much as it did in 2000, he said, describing the disposal of nuclear waste as a very expensive and very dangerous problem.
PBMR plant construction contracts awarded
South Africa's Pebble Bed Modular Reactor Company (PBMR) reports that its PBMR nuclear power plant is poised to become the world's first commercial scale advanced nuclear reactor to be built in the new millennium.
Reuters – Lithuania wants EU aid or will keep nuclear plant
Lithuania may have to defy the European Union and keep its Ignalina nuclear power plant open beyond 2009 if the EU cannot help it assure energy supplies, the prime minister and economy minister said on Thursday.
Lithuania agreed under its EU entry treaty to close Ignalina, which has the same kind of reactors as at Chernobyl in Ukraine, where the world's worst nuclear disaster happened in 1986.
German EnBW to begin deconstruction of Obrigheim nuclear reactor
German utility EnBW has received state approval for the deconstruction of its phased-out nuclear power plant Obrigheim, the company said Friday in a statement. The 357 MW nuclear reactor was commissioned in October 1968 and shut down in May 2005. EnBW formally applied for deconstruction permission in December 2004 after Germany's previous government passed a nuclear phase-out law in 2002, limiting nuclear life-spans to an average of 32 years.
Symington: Douglas thwarting Yankee review |Â  Burlington Free PressDemocratic gubernatorial candidate Gaye Symington accused Republican Gov. Jim Douglas of tying the hands of an oversight panel that was appointed to study the reliability of the Vermont Yankee nuclear power plant.
The panel was appointed by Douglas and the Legislature this year to provide a recommendation on whether the plant should be allowed to continue operating after 2012. The Department of Public Service denied a request by Douglas' own appointee to attend an interview between a consultant hired by the Douglas administration and employees of the Vernon plant.
VY panel complains of being shut out – Brattleboro Reformer
The state is keeping the Vermont Yankee Oversight Panel from doing its job, said Arnie Gundersen, one of five members of the panel.
"What the state has told us is they do not want us having any interaction with the consultants or Entergy staff," said Gundersen. "We've been frozen out."
Because the five members of the panel have been forbidden access to consultants and Entergy staff, he said, "We have no idea how well the process is being accomplished."
While he and the other members of the panel can visit Vermont Yankee nuclear power plant in Vernon, he said, "The state has determined we can only look at materials that the consultants are already looking at."
PPL applies for Pennsylvania nuclear power reactor | Reuters
PPL Corp (PPL.N: Quote, Profile, Research, Stock Buzz) has filed with the U.S. Nuclear Regulatory Commission to build a $15 billion nuclear power reactor project at the site of a plant it owns in Pennsylvania, the company said on Friday.
If plans go according to schedule, the plant, capable of serving about 1 million homes, would open in 2018, PPL said.
Victoria Advocate – Energy group shares information
Daniel Rojas, a 61-year-old retiree, came to the nuclear power forum to see how a nuclear power plant would affect him.
It could affect me both ways: good, economically for the community, Rojas said. And bad, with the dangers involved.
The Standard: More studies needed on nuclear power
Kenya must undertake a comprehensive assessment of her long-terma energy needs and exploit local resources before contemplating the construction of a nuclear plant, a nuclear expert has said.
International Atomic Energy Agency (IAEA) senior energy economist Dr Ferenc Toth, said the country might encounter enormous problems in financing a nuclear plant due to stringent conditions from international financers.
New nukes to cost at top end of $4-bil to $10-bil range: analyst
One factor in securing investment for new nuclear construction will be "solid, well-substantiated" cost estimates for construction, a Wall Street analyst said Wednesday. Caren Byrd of Morgan Stanley said the "considerable divergence" of current cost estimates for a new nuclear plant — she cited figures of $4 billion to $9 billion or $10 billion — was "risk appearing."
Group to discuss nuclear power plant — dailypress.com
The Isle of Wight Citizens Association will talk about safety at the Surry nuclear power plant and county spending during a meeting Monday.
The group meets at 7 p.m. at the Carrollton Library on New Towne Haven Lane.
Two Dominion Virginia Power representatives will be on hand to answer the question of how safe is the nuclear power plant. The group will also talk about whether county government spending is out of control and about treated sewer sludge coming to Isle of Wight to be used as fertilizer.
Lake Keowee level headed down: Anderson Independent-Mail
Lake Keowee will be lowered on Oct. 20 in order for Duke Energy to perform some preventative maintenance. This is an annual procedure that Duke Energy does in order to maintain its intake pumps.
As part of the operation of the Oconee Nuclear Plant, we have some intake pumps that bring water from Lake Keowee into the plant as part of what is called the condensing cooling water system of the plant, said Jason Walls, a spokesman for Duke Energy. The pumps are used to basically help turn steam back into water after it turns the turbines. For our employees to safely access the areas that need to be maintained we're going to have to lower Lake Keowee.
Victoria Advocate – Forum faces nuclear issues
City refuses to air meeting on Channel 15, but did air pro-nuke speakers
A group of residents concerned about nuclear power coming to Victoria doesn't think the city is giving it a fair shake.
Texans for a Sound Energy Policy Alliance asked to air a recording of the Nuclear 101 forum tonight on the city's Channel 15, but city leaders declined, director John Figer said.
---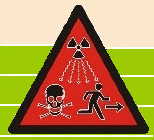 Nuclear Health and Safety News
Channel 4 – Flood threat to nuclear arms site
Last year's flooding put the atomic weapons' establishment at Burghfield near Reading out of action for nearly nine months and "came close to overwhelming" buildings where nuclear warheads are assembled.
Documents released under the Freedom of Information Act to the Nuclear Information Service and seen by Channel 4 News, show that managers at AWE knew about flood risks but neglected to protect key facilities.
ANDREW DRUMMOND: Nuclear leaks – The Geelong Advertiser
IT'S a nuclear battle that doesn't involve a blast or a mushroom cloud, but rather a wrinkle the size of a hair.
Confused? So are the scientists at Australia's only nuclear reactor at Lucas Heights in Sydney's south.
In theory, the $430 million Open Pool Australian Lightwater (OPAL) reactor, bought by the Australian government and installed in 2006, is an answer to the country's nuclear medicine needs.
The Hawk Eye: Study seeks IAAP workers
Free health screenings, available through the University of Iowa, for those who worked for the Department of Defense at the Iowa Army Ammunition Plant, will wrap up in the next two to three months, and researchers are looking for another 200 participants.
The program, initiated about two years ago, includes screening of sensitization to beryllium alloy and also aims to assess exposure to beryllium alloys among conventional weapons workers at the plant.
EPA's perchlorate decision angers Baca – San Bernardino County Sun
After the U.S. Environmental Protection Agency decided not to set a standard for perchlorate in drinking water, Rep. Joe Baca, D-San Bernardino, released the following statement. Perchlorate is an ingredient in explosives that can interfere with the thyroid gland.
"I am very disappointed by the EPA's decision to not regulate the level of perhclorate found in drinking water. Scientific evidence points to the fact that perchlorate is harmful to humans if consumed in drinking water, and this lack of action shows a stunning disregard for the public health of America's communities.
Report: Water agency kept mum about uranium levels – San Jose Mercury News
Southern California's largest water agency moved forward with a groundwater extraction project without disclosing that the water is contaminated with uranium and other toxic chemicals, a newspaper reported Sunday.
The Metropolitan Water District of Southern California knew eight years ago about a "major stumbling block" with the proposed Hayfield Groundwater Storage Program but failed to inform key officials or the public, according to an Orange County Register investigation.
Water tests in 2000 found that uranium contamination at Hayfield averaged roughly 16 picocuries per liter, with a high of 35 picocuries per liter. The U.S. Environmental Protection Agency's limit for uranium in drinking water is 20 picocuries per liter. The five largest community water agencies in Orange County report average uranium levels of 1.9 to 9.4 picocuries per liter.
EPA ignores the toxic threat in our drinking water – Salt Lake Tribune
Care for a glass of rocket fuel?: EPA ignores a toxic threat
Melamine contamination of Chinese milk products has sickened more than 50,000 infants. Tens of thousands have been hospitalized, including a few who have died. Now all of Asia is in a panic.
Britain's nuclear weapons factory 'nearly overwhelmed' by flood – Telegraph
Alarm systems at Britain's nuclear weapons factory were put out of action for 10 days by last summer's floods, leaving tens of thousands of people without warning in the event of a nuclear accident.
Floods near Reading: Parts of the Atomic Weapons Establishment site at Burghfield came within 2 to 3 hours of being overwhelmed by the waters Photo: AP
The floods disabled key radiation alarm systems, designed to detect an impending nuclear accident at the Atomic Weapons Establishment site at Burghfield, in Berkshire, according to secret documents seen by Channel 4 News.
Workers learn more about possible compensation – Pittsburg, KS – Morning Sun
Local workers who may have earned illnesses dating back to the Cold War were able to learn more about possible compensation Wednesday and Thursday.
The U.S. Department of Labor visited Pittsburg, to provide information about a new class of former employees at Spencer Chemical Co./Jayhawk Works recently added to the Energy Employees Occupational Illness Compensation Program Act's (EEOICPA) Special Exposure Cohort (SEC). The department's Traveling Resource Center staff was also available to assist individuals with filing claims under the EEOICPA.
VY inspection faults Entergy cooling tower procedures – Brattleboro Reformer
While problems with Vermont Yankee's cooling towers did not impact safety at the nuclear power plant in Vernon, wrote the Nuclear Regulatory Commission in a letter to site vice president Ted Sullivin, the agency did fault Entergy Nuclear Operations for some of the actions it took relating to maintenance and inspection of the towers.
Since August 2007, Yankee's cooling towers have suffered a series of mishaps, including the collapse of a cooling fan cell and subsequent water leaks of distribution pipes in both the east and west towers.
The Associated Press: Smoke detected at Japanese nuclear complex
Smoke was detected Friday at a Japanese nuclear power complex that suffered a major accident a decade ago, but the operator said there was no release of radioactivity.
The smoke was found at a solid waste facility at the Tokaimura plant northeast of Tokyo in a room where metal waste is burned, said Masataka Sekine, a spokesman for operator Japan Atomic Power Co.
Depleted uranium company eyes two Idaho sites | Idaho Statesman
A small eastern Idaho company aiming to build a $55 million plant in the West to extract industrial gases from depleted uranium has narrowed its search to four sites, including two in Idaho.
International Isotopes Inc. Chief Executive Officer Steve Laflin said one of the Idaho sites is near Idaho Falls, where France's Areva NC Inc. plans a $2 billion uranium enrichment plant. The other Idaho site hasn't been disclosed.
Whitecourt Star – Study links cancer, nuclear power
A German study linking increased cancer rates in children with their proximity to nuclear power plants raised some eyebrows at the Blue Ridge Community Hall last week.
Tipping Point, a Whitecourt-based anti-nuclear group invited German pediatrician Dr. Ernst Iskenius to present the results of the KiKK study to about 30 Whitecourt and Woodland County residents.
The KiKK study was the second of two released by the German government last fall. Its results created a public outcry and debate, which is still continuing today in Europe.
The first German study, published by Terschueren Hoffmann and D.B. Richardson found 14 cases of leukemia between 1990 and 2005 in children living within five kilometres from the Krummel nuclear plant in Geesthacht and another northern facility in Germany.
How hot is too hot?: Rutland Herald Online
Panel questions methods on Yankee radiation standards
MONTPELIER "The public was short-changed last year when the Department of Health changed the way it calculated the radiation coming from the Vermont Yankee nuclear plant and didn't hold public hearings on the issue, members of a legislative panel said Wednesday.
Last year, the Department of Health started using a "conversion factor" of 0.6 on any measured radiation coming from the plant, noting that science showed that not all radiation is absorbed by the human body. The change has made it easier for Vermont Yankee to meet the state's radiation emission limits, which are the strictest in the country.
Committee questions health officials on radiation – Boston.com
A legislative committee on Wednesday criticized the Vermont Health Department for reworking the way it measures radiation being emitted by the Vermont Yankee nuclear plant without first bringing the changes to the committee.
The Legislative Committee on Administrative Rules put the Health Department's radiological health chief in the hot seat over changes that have made it easier for Vermont Yankee to stay within state limits for radiation as measured at the plant boundary.
Doctor sounds alarm on risks of nuclear energy – Press-Telegram
`It looks as though all Africa might be gone in a week or so … It seems to go quite quickly at the end, so far as we can ascertain. It's a bit difficult, because when more than half the people in a place are dead, the communications usually go out, and then you don't quite know what's happening."
So says a character in "On the Beach," Nevil Shute's 1957 novel in which, following a nuclear war, every person on Earth is dead or dying.
Preposterous? Dr. Helen Caldicott does not think so. She read the book as a girl growing up in Melbourne, Australia. Unlike many of us, she had the good sense to be frightened by the story, finding it all too plausible.
---
NRC News
NRC:Â  "Promoting Public Confidence in Nuclear Safety
This is a good opportunity to remind everyone that while some parts of the Federal Government such as the Commerce and Energy Departments do promote nuclear energy, the Federal Government also includes the Nuclear Regulatory Commission. We are an independent regulator that takes no position on commercial nuclear power. Rather, we oversee the safety and security of nuclear facilities and materials. Of course, any revival in domestic nuclear power will also require that utilities, vendors, plant designers and engineers, and fuel suppliers make safety and security a priority.
NRC: NRC Announces Opportunity to Participate in Hearing on New Reactor Application for Summer Site
The Nuclear Regulatory Commission today announced the opportunity to participate in the hearing on a Combined License (COL) application for two new reactors at the Summer site near Columbia, S.C.
The applicants, South Carolina Electric & Gas and Santee Cooper, submitted the application and associated information March 27, seeking permission to build and operate two AP1000 reactors at the site. The application, minus proprietary or security-related details, is available on the NRC Web site at: http://www.nrc.gov/reactors/new-reactors/col/summer.html.
NRC:Comanche Peak Application for New Reactors Available on NRC Web Site
The Nuclear Regulatory Commission has made available to the public the combined license (COL) application for two new reactors at the Comanche Peak site near Glen Rose, Texas.
The applicant, Luminant Generation, submitted the application and associated information Sept. 19. The application, minus proprietary or security-related details, is available on the NRC Web site at: http://www.nrc.gov/reactors/new-reactors/col/comanche-peak.html.
The Luminant application seeks approval to build and operate two U.S. Advanced Pressurized Water Reactors (US-APWR) at the site, about four miles north of Glen Rose. The US-APWR is a Mitsubishi Heavy Industries-designed 1,700 MWe pressurized-water reactor the NRC is currently reviewing for possible certification. More information regarding the review is available on the NRC's Web site at: http://www.nrc.gov/reactors/new-reactors/design-cert/apwr/dcd.html.
NRC safety review hardly reassuring | Asbury Park Press
How many parents have seen the comment "Must show your work!" written by a math teacher on a child's graded homework paper?
Teachers of America, get out your red pencils: You have a job to do " teaching the Nuclear Regulatory Commission that if you can't show the steps for how you got to your conclusions, you get a big, fat, red failing grade. ("Foes lose bid to halt reactor relicensing," Oct. 7.)
toledoblade.com — NRC posts filing for Fermi 3 online
Web site gives info on plant design
Looking for some new reading material? The Nuclear Regulatory Commission announced yesterday it has put DTE Energy's application for a Fermi 3 reactor online.
That's, um, nearly 17,000 pages of engineering studies, minus proprietary or security-related details.
While that may not fall under the layman's definition of light reading, the agency has been putting applications online as it receives them. This one can be accessed at
www.nrc.gov/reactors/new-reactors/col/fermi.html.
FR: NRC: Santee intervention option on licensing
South Carolina Electric & Gas Company, Acting for Itself and as Agent for the South Carolina Public Service Authority (Also Referred to as Santee Cooper) Application for the Virgil C. Summer Nuclear Station Units 2 and 3; Notice of Order, Hearing, and Opportunity To Petition for Leave To Intervene
FR: DOE: Yucca Mt. FSEIS for rail transit
Record of Decision and Floodplain Statement of Findings–Nevada Rail Alignment for the Disposal of Spent Nuclear Fuel and High-Level Radioactive Waste at Yucca Mountain, Nye County, NV AGENCY: Office of Civilian Radioactive Waste Management, U.S. Department of Energy. ACTION: Record of Decision.
SUMMARY: In July 2008, the Department of Energy (Department or DOE) issued the "Final Supplemental Environmental Impact Statement for a Geologic Repository for the Disposal of Spent Nuclear Fuel and High- Level Radioactive Waste at Yucca Mountain, Nye County, Nevada–Nevada Rail Transportation Corridor" (DOE/EIS-0250F-S2) (hereafter referred to as the final Nevada Rail Corridor SEIS), the "Final Environmental Impact Statement for a Rail Alignment for the Construction and Operation of a Railroad in Nevada to a Geologic Repository at Yucca Mountain, Nye County, Nevada" (DOE/EIS-0369) (hereafter referred to as the final Rail Alignment EIS), and the "Final Supplemental Environmental Impact Statement for a Geologic Repository for the Disposal of Spent Nuclear Fuel and High-Level Radioactive Waste at Yucca Mountain, Nye County, Nevada" (DOE/EIS-0250F-S1) (hereafter referred to as the final Repository SEIS). The final Nevada Rail Corridor SEIS analyzed the potential impacts of constructing and operating a railroad for shipments of spent nuclear fuel, high-level radioactive waste, and other materials in the Mina corridor, and DOE concluded that the Mina corridor warranted further analysis at the alignment level. This further, more detailed analysis is presented in the final Rail Alignment EIS, which analyzed the potential environmental impacts of constructing and operating a railroad along rail alignments in both the Caliente and Mina rail corridors. The final Rail Alignment EIS also analyzed the potential environmental impacts from shipments of general freight (also referred to as common carriage
NRC finds fault in VY cooling tower fiasco – Boston.com
The federal Nuclear Regulatory Commission is scolding the Vermont Yankee nuclear plant for an inadequate fix after the partial collapse of one of its cooling towers.
And it said Friday it had found a new problem during inspections of sagging in the cooling towers that came nearly a year after the partial collapse of one of them.
FR:NRC: Turkey Point license renewal
Florida Power and Light Company; Notice of Issuance of Amendment to Renewed Facility Operating License and Final Determination of No Significant Hazards Consideration (TAC Nos. MD9229 and MD9330) The U.S. Nuclear Regulatory Commission (NRC or Commission) has issued Amendment Nos. 238 and 233 to Facility Operating License Nos. DPR-31 and DPR-41, respectively, issued to Florida Power and Light Company (the licensee), which revised the Technical Specifications (TSs) for operation of the Turkey Point Nuclear Plant, Units 3 and 4, located in Miami-Dade County, Florida. The amendment was effective as of the date of its issuance.
FR: NRC Kewaunee EIS license renewal
Dominion Energy Kewaunee, Inc., Kewaunee Power Station; Notice of Intent To Prepare an Environmental Impact Statement and Conduct Scoping Process Dominion Energy Kewaunee, Inc. (DEK) has submitted an application for renewal of Facility Operating License No. DPR-43 for an additional 20 years of operation at Kewaunee Power Station (KPS). KPS is located on the west-central shore of Lake Michigan in Kewaunee County, Wisconsin, approximately 30 miles east-southeast of Green Bay and 8 miles south of the City of Kewaunee. The operating license for KPS expires on December 21, 2013. The application for renewal, dated August 14, 2008, was submitted pursuant to Title 10 of the Code of Federal Regulations (10 CFR) Part 54. A notice of receipt and availability of the application, which included the environmental report (ER), was published in the Federal Register on August 29, 2008 (73 FR 51023).
FR: NRC: COL: Callaway II
Entergy Operations, Inc.; Notice of Receipt and Availability of Application for a Combined License On July 28, 2008, as supplemented by letter dated September 24, 2008, Union Electric Company d/b/a AmerenUE, filed with the U.S. Nuclear Regulatory Commission (NRC, the Commission) pursuant to Section 103 of the Atomic Energy Act and Title 10 of the Code of Federal Regulations (10 CFR) part 52, "Licenses, Certifications, and Approvals for Nuclear Power Plants," an application for a combined license (COL) for an evolutionary power reactor (US EPR) nuclear power plant at the existing Callaway Power Plant site located in Callaway County, Missouri. The reactor is to be identified as Callaway Plant Unit 2.
FR: NRC: Categorical Exclusions From Environmental Review
Categorical Exclusions From Environmental Review
SUMMARY: The U.S. Nuclear Regulatory Commission (NRC) is proposing to amend its regulations describing the categories of actions which do not require an environmental review under the requirements of the National Environmental Policy Act of 1969 (NEPA) because they have no significant effect on the human environment. The proposed revisions would eliminate the preparation of environmental assessments for NRC actions that are minor, administrative, or procedural in nature. The proposed rule would not change any requirements for licensees but would provide for more timely NRC action.
FR: NRC: Temporary storage of spent fuel after reactor closure
Consideration of Environmental Impacts of Temporary Storage of Spent Fuel After Cessation of Reactor Operation
SUMMARY: The Nuclear Regulatory Commission (NRC) is proposing to revise its generic determination on the environmental impacts of storage of spent fuel at, or away from, reactor sites after the expiration of reactor operating licenses. The proposed revision reflects findings that the Commission has reached in the "Waste Confidence" decision update published elsewhere in this issue of the Federal Register. The Commission now proposes to find that, if necessary, spent fuel generated in any reactor can be stored safely and without significant environmental impacts beyond the licensed life for operation (which may include the term of a revised or renewed license) of that reactor at its spent fuel storage basin or at either onsite or offsite independent spent fuel storage installations (ISFSIs) until a disposal facility can reasonably be expected to be available.
---
Nuclear Fuel Cycle News
Project: Internationalization of the Civilian Nuclear Fuel Cycle
This joint study by the U.S. National Academies and the Russian Academy of Sciences (NAS and RAS) will provide an assessment of the technical, economic, legal/regulatory, and non-proliferation criteria necessary for the implementation of an international civilian nuclear fuel cycle. The study is not intended to be a comprehensive treatment of the topics listed, but rather a high-level, first cut at these complex issues.
Specifically, the proposed NAS-RAS joint study will address the primary issues and questions listed below under headings A and B. The secondary issues and questions will be addressed to the extent that budget and time permit::
Two area uranium projects under review» RapidCityJournal.com
Two regional uranium leach-mining projects are under review by federal and state officials.
In South Dakota, Powertech Uranium Corp. reports advancing on its permitting requirements for its Dewey-Burdock project.
The state Board of Minerals and Environment issued the Canadian company exploration permits for the area near Edgemont in Fall River and Custer counties in 2007. Currently, Powertech proposes drilling 30 more holes to establish the location of its planned in situ leach mining operation.
Deseret News | Will public-lands rules be changed?
could protect public lands from resource development has conservation groups saying the BLM is trying to accommodate industry.
The immediate impact of the change, if approved, could be a denial of Interior Secretary Dirk Kempthorne's authority to stop uranium exploration on 1 million acres of public lands near the Grand Canyon by declaring an "emergency withdrawal" of that land.
The Cumberland News: Sellafield bosses accused of no-strike 'bribe'
Nuclear bosses have been accused of trying to bribe Sellafield staff not to strike by threatening to withhold a £1,500 loyalty payment.
British Nuclear Fuels Ltd (BNFL) staff at other UK nuclear sites have received the cash when those businesses were sold to private sector.
Center for Public Integrity | How the Gores, Father and Son, Helped Their Patron Occidental Petroleum
Uranium Deal Helps Benefactors, but Costs Taxpayers $2.1 Billion
IN 1993, Vice President Gore boarded Air Force Two and flew to Moscow for meetings with Russian Prime Minister Victor Chernomyrdin about the vitally important task of protecting nuclear weapons and nuclear material in the newly decentralized former Soviet Union. It was a natural mission for Gore; during his tenure in the Senate, he had become something of an expert in arms control agreements and, thanks to the patronage from Hammer, had already met with Anatoly Dobrynin, Moscow's longtime ambassador to Washington.
Many defense experts consider Russia's nuclear arsenal to pose the greatest immediate threat to U.S. security, of even greater concern than China's alleged acquisition of U.S. nuclear secrets. The Chinese will no doubt develop sophisticated warheads and the missiles to launch them over the next decade or two; the Russians already have them. The fear of loose nukes grew as economic conditions in the old Soviet republics deteriorated in the early 1990s. Gore's mission was to reach an agreement with Russia on a way to manage all those weapons in a post-Cold War world.
---
Nuclear Waste News
Corzine wants state to oversee radioactive sites |Â  Daily Journal
New Jersey is applying this month to the U.S. Nuclear Regulatory Commission to replace it as the regulating agency for almost all sites with radioactive materials in the state.
The one exception is New Jersey's nuclear power plants. The NRC would continue overseeing their operations, under the plan.
But the regulatory change would affect 500 NRC-licensed facilities in New Jersey, including the Shieldalloy Metallurgical Corp. facility in Newfield.
Nuclear Waste: Radioactivity in the Backyard  | The Ledger
Most of the nation has nowhere to send its low-level nuclear waste. It can't stop producing this waste. It's necessary for diagnosing and treating cancer and other diseases, and for research. But because there is nowhere to send the waste, it piles up in hospitals, other medical facilities and research centers.
It's an illustration of our nation's inability to deal realistically with nuclear issues.
Most of this waste used to be sent to South Carolina to the Barnwell Low-Level Radioactive Waste Disposal Facility. It was the first such facility in the country when it began receiving radioactive waste in 1971. It is just one of three in the nation today.
Suburban Journals| HEMATITE: Prep work begins for cleaning former Westinghouse site
Waste clean up at the former site of a nuclear fuel processing plant in Hematite could begin as early as 2009.
The 228-acre site was closed by owner Westinghouse in 2002, after producing nuclear fuel rods for more than four decades.
www.kansascity.com | Coalition sues government to force cleanup of KC nuke weapons production plant
A coalition of environmental and peace organizations has sued to force the federal government to clean up a nuclear weapons production plant in south Kansas City.
The lawsuit filed in federal court in Washington this week asks that a cleanup plan be established for the Kansas City Plant before the federal government builds a new plant.
The Kansas City Plant, which has operated on Bannister Road for nearly 50 years, has housed millions of tons of cancer-causing materials such as petroleum products, beryllium, radiation waste and PCBs over the years. Some of those pollutants from making the non-nuclear components of nuclear weapons have seeped from 40 to 50 feet in the ground in places, according to government reports.
Two decades later, how we got here – Las Vegas Sun

John McCain supports plans to store high-level nuclear waste 90 miles from Las Vegas at Yucca Mountain.
Barack Obama does not.
The question being asked by Nevadans who oppose the repository " and by those who support it, too" is whether that matters. What could each candidate actually do about it as president?
Next president has power, though not absolute, over waste dump decision – Las Vegas Sun
Today, the Yucca Mountain project is a horseshoe-shaped tunnel under 1,000 feet of an unimpressive peak in Southern Nevada.
It's 60 miles as the crow flies to the lowest point in the continental United States, Badwater in Death Valley National Park. From Yucca's ridge it is also possible to see the highest point in the continental United States, Mt. Whitney, as well as ancient volcanoes and a major fault line.
No easy answer to nuclear waste  Plenty Magazine
John McCain may live to regret scoffing at Barack Obama's suggestion that we should make sure we can safely dispose of radioactive waste before we rush out and start building new nuclear power plants: this week, a series of new proposed rulings from the Nuclear Regulatory Commission underscored just how difficult – technologically and politically – the storage of nuclear waste can be.
A.G. files challenge to Yucca radiation rule – Las Vegas Sun
Nevada is filing suit in the U.S. District Court of Appeals seeking to invalidate the radiation rule for a proposed Yucca Mountain nuclear waste repository issued by the federal Environmental Protection Agency, Attorney General Catherine Cortez Masto said.
ReviewJournal.com – DOE states its intention to build Yucca rail line
The Department of Energy this morning issued its official decision to ship nuclear waste along a railroad line it proposes to build from Caliente to Yucca Mountain.
The publication of a formal record of decision is another step forward for the nuclear waste project. At the same time, it opens a door to potential legal challenges from opponents of the roughly 330-mile rail line now that DOE environmental studies underpinning the decision have been made official.
ReviewJournal.com – Nevada challenges Yucca Mountain radiation limits
It was back to court for Nevada on today when Attorney General Catherine Cortez Masto filed a federal lawsuit asking judges to throw out new radiation limits for the Yucca Mountain Project.
The radiation exposure standards set by the Environmental Protection Agency will fail to protect Nevadans from cancer-causing radioactive contamination if nuclear waste is buried at the site, Cortez Masto said.
Al Jazeera English – Africa – 'Toxic waste' behind Somali piracy
Somali pirates have accused European firms of dumping toxic waste off the Somali coast and are demanding an $8m ransom for the return of a Ukranian ship they captured, saying the money will go towards cleaning up the waste.
The ransom demand is a means of "reacting to the toxic waste that has been continually dumped on the shores of our country for nearly 20 years", Januna Ali Jama, a spokesman for the pirates, based in the semi-autonomous region of Puntland, said.
Whitehaven News: Drigg's huge waste site project to get most materials by rail
ONE of the area's biggest construction projects, at the low-level radioactive waste site at Drigg, will not only give valuable work to two Copeland quarries but keep transport disruption to a minimum.
Drigg villagers will be told that 90 per cent of the materials needed to built the massive Vault 9 at the repository will be taken by rail.
Whitehaven News: Nuclear shipments ban to go?
SELLAFIELD is one step away from having its ban on plutonium shipments lifted.
The ban or prohibition notice was imposed in June after it was discovered that a shipment of the highly radioactive material from Sellafield to France failed to meet regulations. The embarrassment arose over a failure to comply with the Department of Transport's certificate of ap
---
Nuclear Policy News
Federal energy incentives have chiefly benefited oil, natural gas industries; nuclear, renewables lag | Energy Bulletin
The main beneficiaries of more than $700 billion of federal energy incentives over the past five decades have been the oil and natural gas industries. The oil and natural gas industries together garnered 60 percent of federal incentives between 1950 and 2006, with 46 percent of the roughly $725 billion in federal support going to the oil sector. Our new report shows that the oil industry has benefited from $335 billion in combined incentives, with natural gas receiving $100 billion.
IAEA: GC Archive: GC52 – Resolutions and Decisions
Resolutions and Decisions adopted at the 52nd Regular Session of the IAEA General Conference are accessible here.
The Associated Press: McCain and Obama's energy proposals
A look at some of the positions of the presidential candidates on energy and global warming:
Check Point – 2 Endorsements of Nuclear Power, but Sharp Differences on Details – Series – NYTimes.com
Contrary to what Democrats may think, there is more to John McCain's energy program than drill, baby, drill. And contrary to what Mr. McCain has been saying on the campaign trail, where he proposes the construction of 45 nuclear plants by 2030, Barack Obama does not oppose the use of nuclear power.

Alberta should steer clear of nuclear power
I heard Dr. Helen Caldicott speak at the U of C on Tuesday night, and was reminded that the entire nuclear industry is madness built upon insanity, and deliberate misinformation. They haven't been able to attract a penny of private investment or insurance for years; yet they manage to convince governments to prop up their reactors with subsidies and taxpayer-funded insurance in the event of a nuclear accident.
The Project On Government Oversight (POGO) Blog: Contractors Investigating Contractors: Outsourcing Has Finally Gone Too Far
ABC News reported last week that the U.S. State Department's Bureau of Diplomatic Security hired U.S. Investigations Services (USIS), a Falls Church, Va.-based security and information services company, to staff a special unit that investigates possible misuse of force against civilians by American private security contractors (PSCs) in Iraq.
ENERGY: Nuclear power play – Rochester City Newspaper
It's been more than 20 years since a new nuclear reactor came online in New York. That could soon change.
Unistar, a partnership between Constellation Energy and the French company AREVA, is proposing a new reactor at Nine Mile Point just outside of Oswego. The plant would produce 1,600 megawatts, reports the Syracuse Post-Standard – a single megawatt can power up to 1,000 homes. Unistar told the Nuclear Regulatory Commission that it plans to apply for the expansion this year, says the Post-Standard. The licensing process is expected to take up to four years.
---
Nuclear Weapons News
Wrong Direction on Nuclear Weapons – washingtonpost.com
Walter Pincus performed a worthy public service with his Oct. 6 Fine Print column, reporting on a Bush administration policy paper that calls for developing the Reliable Replacement Warhead and modernizing the U.S. nuclear weapons production complex. Both proposals are being reviewed by government panels.
Warning signs of an Israeli strike on Iran | David Owen – Times Online
Some key decision makers in Israel fear that unless they attack Iranian nuclear enrichment facilities in the next few months, while George W Bush is still president, there will not be another period when they can rely on the United States as being anywhere near as supportive in the aftermath of a unilateral attack.
In the past 40 years there have been few occasions when I have been more concerned about a specific conflict escalating to involve, economically, the whole world.
States lobby for nuclear command center | KXNet.com North Dakota News
Lawmakers from all three states with Air Force bases holding the nation's land-based intercontinental ballistic missiles are lobbying for a new command center that will oversee the nation's nuclear arsenal.
The Air Force recently decided to consolidate, under one command center, control over land-based intercontinental ballistic missiles and airborne bombers capable of carrying nuclear bombs.
National Security and Homeland Security Presidential
This directive establishes a comprehensive national policy on the continuity of Federal Government structures and operations and a single National Continuity Coordinator responsible for coordinating the development and implementation of Federal continuity policies. This policy establishes "National Essential Functions," prescribes continuity requirements for all executive departments and agencies, and provides guidance for State, local, territorial, and tribal governments, and private sector organizations in order to ensure a comprehensive and integrated national continuity program that will enhance the credibility of our national security posture and enable a more rapid and effective response to and recovery from a national emergency.
RIA Novosti – Russia denies nuclear weapons on ships bound for Venezuela
Russian warships en route to Venezuela to take part in naval exercises are not carrying nuclear weapons, a Foreign Ministry spokesman said Thursday.
"There are no tactical nuclear weapons on board these ships," Andrei Nesterenko told a news conference at RIA Novosti.
---
Department of Energy News
State says funds from nuke waste agreement have created 5,000 jobs in E. Idaho
The state reported it had completed distribution of $30 million in federal funds to assist economic development in eastern Idaho Oct. 9, as part of a broad-ranging agreement between the U.S. Department of Energy, the state and the U.S. Navy over spent nuclear fuel stored at DOE's Idaho site.
DOE plans conservative cleanup spending at Hanford – | Tri-City Herald
The Department of Energy plans to spend less money in coming months at its environmental cleanup sites including Hanford than was approved by Congress in a continuing budget resolution for spending through early March.
DOE's goal is to be conservative and not overspend in the first five months of the year as the funding amount for the rest of the year still unclear.
DOE will use the administration request for funding in fiscal 2009, which would cut annual spending on DOE cleanup nationwide from a little more than $5.7 billion in the fiscal year 2008 budget to $5.5 billion. The fiscal year started Oct. 1.
At Hanford, the budget for cleanup under the DOE Hanford Richland Operations Office would drop from the $886.5 million approved for fiscal 2008 to $851.8 million under the administration's request for fiscal 2009. That's a decrease of $34.7 million.
Y-12 worker used crib notes: Knoxville News Sentinel
Incident during warhead assembly was violation of rules
OAK RIDGE – A worker at the Y-12 nuclear weapons plant admitted using handwritten crib notes – a violation of procedures – during a warhead assembly operation earlier this year, leading to a temporary shutdown of those activities.
An error occurred during the operation as a direct result of the worker using the cheat sheet, according to a report by the Defense Nuclear Facilities Safety Board. The operator had copied the part sizes from a specification sheet for a different nuclear weapons unit than the one actually being assembled, the report said.
---
Other Energy News
Major plans for tidal energy farm: ENN
A major tidal energy project is being planned for waters off the coast of Northern Ireland and Scotland.
ScottishPower has identified sites off the Antrim Coast, Pentland Firth and the Sound of Islay to test sea turbines which could power thousands of homes.
They have been working on the Lanstrom device, which is said to be one of the world's most advanced tidal turbine.
California Energy Blog: PG&E to Anchor Ruby Pipeline
PG&E will be the anchor customer on El Paso's Ruby natural gas pipeline which will run from Wyoming to the California/Oregon border and which is slated to be online in 2011.
Managing with wind and water – OregonLive.com
BPA – Elliot Mainzer takes the key role in developing energy agency policy on climate change, planning and renewables
As renewable energy becomes a bigger slice of the Northwest's energy pie, few institutions have as important a role to play as the Bonneville Power Administration, the federal agency that markets electricity generated at 31 dams and a nuclear plant in the region.
BPA's regionwide web of transmission lines delivers electrons generated at wind farms east of the Cascades to power-hungry consumers in the Willamette Valley. The agency's flexibility to modulate electricity production at dams on the Columbia allows utilities to safely feed their spiky supply of wind energy onto the grid.
$87,000,000,000.00
What does $87 billion look like?
Black & Veatch Report Outlines Issues Faced By U.S. Utility
A newly released Black & Veatch analysis addresses issues faced by U.S. electric and natural gas utilities in light of the country's financial uncertainties.
A special edition of Black & Veatch's Energy Strategies newsletter (http://www.rjrudden.net/EnergyStrategies.pdf) outlines how utilities are currently in the midst of a variety of risks and other fundamental cross currents. "The utility industry is not immune to the current financial conditions that government, business and consumers face, even though utility securities are often considered safe havens in times of economic difficulty," said Richard Rudden, Senior Vice President of Black & Veatch's Enterprise Management Solutions Division.
Media-Newswire.com – Press Release Distribution – PR Agency
A new international research project which could one day lead to a new source of safe, abundant clean energy for Earth was launched today by scientists, engineers and Ministers from across Europe, at a special event and press conference at the Science Museum in London.
Today's launch event marks the start of a three year planning and preparatory phase of the European High Power Energy Research Facility ( HiPER ) project. This is the first step towards HiPER's long term goal, which is to facilitate the technological and scientific advances necessary to make nuclear fusion, which powers the sun, a possible source of energy in the future.
The Oil Drum | The Borg: A Financial Allegory
This is an allegory explaining some of the monetary issues associated with the current financial crisis. It was written by Jason Bradford. Jason was an academic biologist who "retired" at a young age to become a community organizer and learn how to farm with peak oil in mind. He also hosts a biweekly radio show on public radio called The Reality Report.
10 Solar Lending Programs in 10 Locations
It's a question we've heard a lot lately: "Who will lend me money to finance solar installations?" In fact, a couple of our readers, Reeves and Byron, were kind enough to send comments on the subject:
"We've heard there are some articles out there showing that if you get the right kind of financing, your solar installation can be cash flow positive right away. Problem is, I can't find those articles."
The Oil Drum | Energy Margin Calls- Chesapeake CEO Forced To Sell All His Stock
As people following our energy situation are aware, many if not most energy stocks are down 60-70% or more from their summer highs. In a bizarre but not completely surprising announcement after the close (we knew someone was liquidating), Chesapeake, (the US largest natural gas producer) CEO Aubrey McClendon has been involuntarily liquidated out of his rougly 30,000,000 remaining shares of CHK in the past 3 days due to margin calls. CHK, which in July was over $70 per share, hit as low as $11.99 today, and then had a 38% rally to close at $16.52 on 5 times normal volume.
Tankless Water Heater-Rinnai R-53i Plus
Are you sick of wasting money on heating up the water for your home? If so then it may be of interest to you to look into a tankless water heater. It is a fairly new technology that is looking very promising. The Rinnai R-53i Plus (rinnai.us) is a standard model that should work in most home. It can provide continuous hot water on demand up to 5.3 gallons per minute. There is no pilot light and an interior sealed combustion unit. Just in case the electricity goes out, there is a battery backup. It weighs 48 pounds and costs around $1000.
Geothermal energy development gathers steam: ENN
An unusual combination of economic and environmental forces have created a "perfect storm" that could help geothermal shed its back-seat status to its renewable cousins wind and solar energy, experts said at an international conference.
One after another, state and federal regulators, oil company executives, investor-owned utility officials and private developers on Monday recited the conditions in play to an overflow crowd of more than 1,000.
Peak Energy: Locavolts And Energy Independence
Continuing on the locavore / locastore theme of the night, WorldChanging has a post on "locavolts" (aka distributed generation – which needs to be supplemented with building scale energy storage and smart grids to be truly effective)
The real choice in next week's election
For the past three elections, Stephen Harper and the Conservative Party have taken the same approach to the issue of climate change.
Voters are told they must choose between protecting the environment and building the economy. Although we'd all like to protect the environment, in turbulent times, we tend to think of our families and our bank accounts first.
Peak Energy: New Funding For OTEC Research
The world's oceans are an energetic place, and military-industrial giant Lockheed Martin said today it has been granted $1.2 million by the Department of Energy to demonstrate that ocean thermal energy conversion is possible. Although the ocean often doesn't feel very warm, the temperature gradient between the warm, sun-soaked surface and the frigid, dark depths provides enough of a differential to run a heat engine. The idea has been kicking around for over a century but has never been scaled. Lockheed Martin helped build the largest ocean thermal energy conversion system to date back in the 80s, but it only ever produced 50,000 watts, or .05 megawatts.
Clean energy act sets Philippines up for $3 billion rebate: ENN
With the passing of its Renewable Energy Act — legislation that spent 19 years in limbo – the Philippines can save over US$2.9 billion, a WWF and University of the Philippines study has found.
The savings would come from increasing the country's renewable energy share in its power generation mix from 0.16 per cent to 41 per cent from wind, solar, ocean, run-of-river hydropower and biomass.
Ethiopia signs deal for largest wind farm in Africa: ENN
Ethiopia on Thursday signed a 220-million-euro (300 million dollar) deal with a French company for the construction of Africa's largest wind farm.
The contract was inked by representatives of the Ethiopian Electric Power Corporation (EEPC) and French wind turbine manufacturer Vergnet.
Peak oil, bailout bunk, and the coming recession | Energy Bulletin
The concept of peak oil started as a geological theory* that went like this: if you knew the amount of oil produced in the past, the rate at which it was produced, and roughly how much oil remained under the earth's surface, the theory could help you determine when oil production would likely start declining. Over the years however, proponents and critics alike recognized that more factors than just the size of oil resources and the ease of exploiting them would determine when world oil production would peak and plateau.
Solar energy gets huge earmark in bailout bill | MiamiHerald.com
---
Nuclear Editorial and Opinions
Nuclear more reliable – Pasadena Star-News
It's hard to miss the bandwagon behind solar and wind power to solve our global warming and energy problems. Unfortunately, there is a penalty to be paid for these renewables. The reality is that there is a place in the electric grid for solar and wind, just as there is for hydroelectric and geothermal power. But alone, these alternate power sources do not provide the reliability necessary to prevent the possibility of interruptions in the nation's electric supply
The Top Nuclear Stories is published twice weekly. It is a produced
using a combination of social bookmarking and programming.
You can view or join the public group and add your own stories
by going here -> http://groups.diigo.com/groups/nukenews