There should be no doubt at this point that the economy is starting to tank. At this point, the banking system is refusing to loan money out even though the Fed is pumping more and more money into the system. Folks had better start talking about changes real fast or this economy is in serious trouble.    Here's a link to a youtube video that has me outright frightened.
There are now stories of local banks starting to fail as well as the  story that the CEO of the largest gas company (Chesepeake) in the U.S. is being forced to liquidate 30 million shares of his company due to margin calls.  Expect a lot more of this as the collapse starts to force the liquidation of resources.
Are we watching the very worst possible October surprise or what! Just to make things really clear, there is the danger of Bush  suspending the constitution, as well as elections in case of a financial crisis. And if you think I'm paranoid, go look at the 2007 Bush Whitehouse proclamation right here, especially section 2b. It hasn't happened yet, let's hope we don't have an event that pushes Bush into declaring a economic national emergency.  Online economists believe that now that the denial phase of the recession is over by central banks the next step to developing a strategy lies with emergency G8 meetings or with more countries. Expect pronouncements and then reactions in the stock market.
But back to dry land. Bush signed the 123 treaty with India into law. Pakistan says the move will ignite a cold war in south Asia. The infamous Sellafield reprocessing complex was privatized this week with buyers, a consortium of French and U.S. companies for 20 billion Pounds Sterling. Greenpeace has a story out on the UK nuclear meltdown. Kenya is backing off on its call for nuclear power a bit. Right-wingers went into a tizzy claiming that Russian – Venezuelan war games included live nuclear weapons, in a rehash of the Cuban missile crisis.  Russia claims otherwise.  The IAEA international conference included discussions for a nuclear free middle east, a direct hit at Israel's nuclear weapons program.
New safety studies, battles in the northeast over hot shipments, COL's a delay in the ISL GEIS, Platts puts out their expert's estimates on reactor construction costs, an ORNL scandal over a proposed Helen Caldicott tour and so much more!
---
Top Nuclear Stories Index
---
Nuclear Reactor News
The Standard: More studies needed on nuclear power
Kenya must undertake a comprehensive assessment of her long-terma energy needs and exploit local resources before contemplating the construction of a nuclear plant, a nuclear expert has said.
International Atomic Energy Agency (IAEA) senior energy economist Dr Ferenc Toth, said the country might encounter enormous problems in financing a nuclear plant due to stringent conditions from international financers.
New nukes to cost at top end of $4-bil to $10-bil range: analyst
One factor in securing investment for new nuclear construction will be "solid, well-substantiated" cost estimates for construction, a Wall Street analyst said Wednesday. Caren Byrd of Morgan Stanley said the "considerable divergence" of current cost estimates for a new nuclear plant — she cited figures of $4 billion to $9 billion or $10 billion — was "risk appearing."
ENERGY: Nuclear power play – Rochester City Newspaper
It's been more than 20 years since a new nuclear reactor came online in New York. That could soon change.
Unistar, a partnership between Constellation Energy and the French company AREVA, is proposing a new reactor at Nine Mile Point just outside of Oswego. The plant would produce 1,600 megawatts, reports the Syracuse Post-Standard – a single megawatt can power up to 1,000 homes. Unistar told the Nuclear Regulatory Commission that it plans to apply for the expansion this year, says the Post-Standard. The licensing process is expected to take up to four years.
Group to discuss nuclear power plant — dailypress.com
The Isle of Wight Citizens Association will talk about safety at the Surry nuclear power plant and county spending during a meeting Monday.
The group meets at 7 p.m. at the Carrollton Library on New Towne Haven Lane.
Two Dominion Virginia Power representatives will be on hand to answer the question of how safe is the nuclear power plant. The group will also talk about whether county government spending is out of control and about treated sewer sludge coming to Isle of Wight to be used as fertilizer.
Lake Keowee level headed down: Anderson Independent-Mail
Lake Keowee will be lowered on Oct. 20 in order for Duke Energy to perform some preventative maintenance. This is an annual procedure that Duke Energy does in order to maintain its intake pumps.
As part of the operation of the Oconee Nuclear Plant, we have some intake pumps that bring water from Lake Keowee into the plant as part of what is called the condensing cooling water system of the plant, said Jason Walls, a spokesman for Duke Energy. The pumps are used to basically help turn steam back into water after it turns the turbines. For our employees to safely access the areas that need to be maintained we're going to have to lower Lake Keowee.
Victoria Advocate – Forum faces nuclear issues
City refuses to air meeting on Channel 15, but did air pro-nuke speakers
A group of residents concerned about nuclear power coming to Victoria doesn't think the city is giving it a shake.
Texans for a Sound Energy Policy Alliance asked to air a recording of the Nuclear 101 forum tonight on the city's Channel 15, but city leaders declined, director John Figer said.
Ukrainian Journal: Russia's Atomstroiexport to build Khmelnytsky reactors three and four
The general contractor to build reactors three and four at the Khmelnytsky nuclear power plant will be Russia's ZAO Atomstroiexport, a source in the Fuel and Energy Ministry told Interfax-Ukraine.
"The interagency tender commission on the selection of the type of generating units for reactors three and four at the Khmelnytsky NPP has finished its work. After studying proposals from Atomstroiexport, South Koera's  and U.S. company Westinghouse, the commission said that the Russian project was the best," the source said.
Mountain Home News: Nuke plant hearings begin tonight; checking the facts
The Elmore County Planning and Zoning Commission will hold a series of four public hearings regarding AEHI's request to rezone the land approximately six miles west of Hammett, the first one beginning tonight (Wednesday).
Legalbrief – Pebble bed nuclear reactors in question
Scientists heard conflicting views on safety issues around pebble-bed nuclear reactors at an international conference in Washington last week, says the Cape Times. The debate is significant for SA as the country intends to build a demonstration model pebble-bed modular reactor (PBMR) at Koeberg, and 20 to 30 for export.
Eskom is attracted to the technology because it sees it as being 'inherently safe' and not needing the expense of a full safety barrier, known as a secondary containment, which other modern reactors have. In June, Rainer Moormann, a scientist who works at Germany's Juelich Research Centre, FZJ, published a report on safety problems with pebble-bed reactors after re-examining the pebble-bed prototype reactor, the AVR, which was shut down in 1988. According to an article in Nucleonics Week, Rainer's findings were 'strongly rebutted' in a presentation by PBMR Ltd, which is 100% owned by Eskom. The PBMR company said Moormann is alone in his findings, and other scientists regard his study as 'flawed'.
UK nuclear capacity in meltdown | Greenpeace UK
Should you happen to find yourself debating with a passionate supporter of nuclear power about how to supply our country's future energy needs, the odds are that pretty early in the debate they'll play their trump card – namely that only nuclear can supply the 'base load' necessary to ensure that the lights stay on throughout the long, dark British winter. Hang the dangers of radioactivity, forget the ruinous expense, they'll say – we can't do without nuclear power.
Oyster Creek foes lose bid to halt reactor relicensing | Daily Record
Opponents of the relicensing of Oyster Creek nuclear power plant in Lacey lost another round Monday in their ongoing battle.
Advertisement
The four commissioners who oversee the U.S Nuclear Regulatory Commission denied a petition aimed at suspending license renewal proceedings at Oyster Creek and three other plants in the Northeast. One commissioner dissented in part.
Bloomberg.com: Russia's Nuclear Shutdown Pads Reactor Orders, Purges Chernobyl
Oct. 6 (Bloomberg) — "All zones, fire at the nuclear power plant," booms a loudspeaker at 9:00 a.m. near the Volgodonsk station deep in southwest Russia.
Within 3 minutes, emergency personnel known as liquidators spill out of fire trucks wearing rubber boots and gloves to guard against electric shock as flames dance inside. At 9:14 a.m. an armored car rolls up, turret slowly twisting, measuring radiation. The command center receives a reading transmission: Abnormal.
No leak from Ibaraki nuke plant fire | The Japan Times Online
A small fire broke out Friday at a nuclear fuel plant in the village of Tokaimura, Ibaraki Prefecture, but did not cause any injuries or environmental damage, said the operator of the plant, which was scolded for delaying the report.
The Ibaraki Prefectural Government told Mitsubishi Nuclear Fuel Co. to promptly report fires to local authorities in the future after learning that the company waited for about 30 minutes to report the fire, prefectural officials said.
Mass. AG appeals Vt. Yankee ruling: Rutland Herald Online
The Massachusetts attorney general is appealing the Nuclear Regulatory Commission's rejection of concerns about possible accidents or sabotage involving the spent radioactive fuel pools at the Pilgrim and Vermont Yankee nuclear plants.
The office of Massachusetts Attorney General Martha Coakley filed the appeal with the 1st U.S. Circuit Court of Appeals in Boston this week.
Nuclear plant proposed near Green River | GJFreePress.com
A company owned in part by a former Utah state legislator expressed interest in building the state's first nuclear power plant, and one possible site lies just 100 miles west of Grand Junction.
Any concerns, environmental, economical or otherwise, should be decades away, said specialists in nuclear power familiar with the Utah proposal.
The company, Transition Power Development, has contracted to lease enough water to supply a nuclear power plant large enough to power 4 million homes.
Transition Power sent a letter of interest to the U.S. Nuclear Regulatory Commission earlier this year regarding what it called the Blue Castle Project. According to Utah media reports, the site for the plant would be near Green River, Utah.
---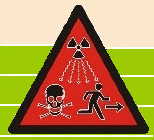 Nuclear Health and Safety News
Whitecourt Star – Study links cancer, nuclear power
A German study linking increased cancer rates in children with their proximity to nuclear power plants raised some eyebrows at the Blue Ridge Community Hall last week.
Tipping Point, a Whitecourt-based anti-nuclear group invited German pediatrician Dr. Ernst Iskenius to present the results of the KiKK study to about 30 Whitecourt and Woodland County residents.
The KiKK study was the second of two released by the German government last fall. Its results created a public outcry and debate, which is still continuing today in Europe.
The first German study, published by Terschueren Hoffmann and D.B. Richardson found 14 cases of leukemia between 1990 and 2005 in children living within five kilometres from the Krummel nuclear plant in Geesthacht and another northern facility in Germany.
How hot is too hot?: Rutland Herald Online
Panel questions methods on Yankee radiation standards
MONTPELIER — The public was short-changed last year when the Department of Health changed the way it calculated the radiation coming from the Vermont Yankee nuclear plant and didn't hold public hearings on the issue, members of a legislative panel said Wednesday.
Last year, the Department of Health started using a "conversion factor" of 0.6 on any measured radiation coming from the plant, noting that science showed that not all radiation is absorbed by the human body. The change has made it easier for Vermont Yankee to meet the state's radiation emission limits, which are the strictest in the country.
Committee questions health officials on radiation – Boston.com
A legislative committee on Wednesday criticized the Vermont Health Department for reworking the way it measures radiation being emitted by the Vermont Yankee nuclear plant without first bringing the changes to the committee.
The Legislative Committee on Administrative Rules put the Health Department's radiological health chief in the hot seat over changes that have made it easier for Vermont Yankee to stay within state limits for radiation as measured at the plant boundary.
Doctor sounds alarm on risks of nuclear energy – Press-Telegram
`It looks as though all Africa might be gone in a week or so … It seems to go quite quickly at the end, so far as we can ascertain. It's a bit difficult, because when more than half the people in a place are dead, the communications usually go out, and then you don't quite know what's happening."
So says a character in "On the Beach," Nevil Shute's 1957 novel in which, following a nuclear war, every person on Earth is dead or dying.
Preposterous? Dr. Helen Caldicott does not think so. She read the book as a girl growing up in Melbourne, Australia. Unlike many of us, she had the good sense to be frightened by the story, finding it all too plausible.
FR: NIOSH: ORNL Y-12 exposure cohort nomination
All employees of the Department of Energy (DOE), its predecessor agencies, and DOE contractors or subcontractors who worked at the Y- 12 Plant in Oak Ridge, Tennessee from March 1, 1943 through December 31, 1947 for a number of work days aggregating at least 250 work days occurring either solely under this employment or in combination with work days within the parameters established for one or more other classes of employees in the Special Exposure Cohort.
FR: NIOSH AWE Kansas exposure cohort nominations
All Atomic Weapons Employer (AWE) employees who worked at Spencer Chemical Company/Jayhawk Works near Pittsburg, Kansas, from January 1, 1956 through December 31, 1961 for a number of work days aggregating at least 250 work days occurring either solely under this employment or in combination with work days within the parameters established for one or more other classes of employees in the Special Exposure Cohort.
Nuclear power is not environmentally sound : The Buffalo News
Doug Turner argues that politicians opposing a nuclear waste repository inside Yucca Mountain contribute to our nation's energy woes. Advocating increased use of nuclear power, Turner references the French, who are heavy producers of electricity generated by nuclear power plants. He claims their nuclear power is cheap, profitable and environmentally sound. The French pave their highways with material in which they mix radioactive wastes, spreading the hazard across the land. They store radioactive waste in facilities along miles of coastline. Radioactivity leaks into the ocean. Reprocessing creates more waste than there was before the material was reprocessed. But discarding weapons-grade plutonium and uranium would be economically irresponsible.
Study looks at leukemia deaths – | Tri-City Herald
A new study of Hanford and other nuclear defense site workers found exposure to low levels of radiation slightly increased the risk that workers would die of leukemia.
The study was conducted by the National Institute for Occupational Safety and Health, a federal research agency, and looked at doses that a worker at a nuclear site might receive over a lifetime of work. Previous studies that look at a correlation between exposure and leukemia typically have looked at higher levels of exposure, according to NIOSH.
EPA Won't Regulate Rocket Fuel Toxic in Drinking Water
Perchlorate, a toxic component of rocket fuel that contaminates drinking water at sites in at least 35 states, will not be regulated at the national level the U.S. Environmental Protection Agency has decided.
The agency announced its preliminary decision not to regulate perchlorate in drinking water late Friday. Instead, the EPA said in a statement that it is "committed to working with states and localities to ensure public health is protected."
SNP wave farm could create nuclear threat – Times Online
THE construction of the world's largest tidal farm off the north of Scotland could put lives at risk by disturbing thousands of radioactive particles from the Dounreay nuclear plant, a government adviser has warned.
Dr John Large, an independent nuclear consultant who has advised the UK government, fears that laying cables to connect turbines to the national grid would release nuclear waste buried in the seabed.
Hanford News: tool name close tool goes here Former claims examiner criticizes Hanford ill worker program
Arbitrary and capricious actions by the Department of Labor have led to claims by ill workers at Hanford and other nuclear sites being improperly denied or decisions delayed, a former claims examiner with the Department of Labor said Thursday.
"This program is not claimant friendly," said attorney Anne Block. "You've got people more interested in keeping their jobs than helping claimants."
She was at the open house before Hanford's annual Tri-City State of the Site meeting to discuss problems she saw with the Energy Employees Occupational Illness Compensation Program.
---
NRC News
FR:NRC: Turkey Point license renewal
Florida Power and Light Company; Notice of Issuance of Amendment to Renewed Facility Operating License and Final Determination of No Significant Hazards Consideration (TAC Nos. MD9229 and MD9330) The U.S. Nuclear Regulatory Commission (NRC or Commission) has issued Amendment Nos. 238 and 233 to Facility Operating License Nos. DPR-31 and DPR-41, respectively, issued to Florida Power and Light Company (the licensee), which revised the Technical Specifications (TSs) for operation of the Turkey Point Nuclear Plant, Units 3 and 4, located in Miami-Dade County, Florida. The amendment was effective as of the date of its issuance.
FR: NRC Kewaunee EIS license renewal
Dominion Energy Kewaunee, Inc., Kewaunee Power Station; Notice of Intent To Prepare an Environmental Impact Statement and Conduct Scoping Process Dominion Energy Kewaunee, Inc. (DEK) has submitted an application for renewal of Facility Operating License No. DPR-43 for an additional 20 years of operation at Kewaunee Power Station (KPS). KPS is located on the west-central shore of Lake Michigan in Kewaunee County, Wisconsin, approximately 30 miles east-southeast of Green Bay and 8 miles south of the City of Kewaunee. The operating license for KPS expires on December 21, 2013. The application for renewal, dated August 14, 2008, was submitted pursuant to Title 10 of the Code of Federal Regulations (10 CFR) Part 54. A notice of receipt and availability of the application, which included the environmental report (ER), was published in the Federal Register on August 29, 2008 (73 FR 51023).
FR: NRC: COL: Callaway II
Entergy Operations, Inc.; Notice of Receipt and Availability of Application for a Combined License On July 28, 2008, as supplemented by letter dated September 24, 2008, Union Electric Company d/b/a AmerenUE, filed with the U.S. Nuclear Regulatory Commission (NRC, the Commission) pursuant to Section 103 of the Atomic Energy Act and Title 10 of the Code of Federal Regulations (10 CFR) part 52, "Licenses, Certifications, and Approvals for Nuclear Power Plants," an application for a combined license (COL) for an evolutionary power reactor (US EPR) nuclear power plant at the existing Callaway Power Plant site located in Callaway County, Missouri. The reactor is to be identified as Callaway Plant Unit 2.
FR: NRC: Categorical Exclusions From Environmental Review
Categorical Exclusions From Environmental Review
SUMMARY: The U.S. Nuclear Regulatory Commission (NRC) is proposing to amend its regulations describing the categories of actions which do not require an environmental review under the requirements of the National Environmental Policy Act of 1969 (NEPA) because they have no significant effect on the human environment. The proposed revisions would eliminate the preparation of environmental assessments for NRC actions that are minor, administrative, or procedural in nature. The proposed rule would not change any requirements for licensees but would provide for more timely NRC action.
FR: NRC: Temporary storage of spent fuel after reactor closure
Consideration of Environmental Impacts of Temporary Storage of Spent Fuel After Cessation of Reactor Operation
SUMMARY: The Nuclear Regulatory Commission (NRC) is proposing to revise its generic determination on the environmental impacts of storage of spent fuel at, or away from, reactor sites after the expiration of reactor operating licenses. The proposed revision reflects findings that the Commission has reached in the "Waste Confidence" decision update published elsewhere in this issue of the Federal Register. The Commission now proposes to find that, if necessary, spent fuel generated in any reactor can be stored safely and without significant environmental impacts beyond the licensed life for operation (which may include the term of a revised or renewed license) of that reactor at its spent fuel storage basin or at either onsite or offsite independent spent fuel storage installations (ISFSIs) until a disposal facility can reasonably be expected to be available.
NRC: NRC Seeks Public Comment on Proposed Revisions to its Waste Confidence Decision
The Nuclear Regulatory Commission is seeking public comment on proposed revisions to its waste confidence findings, in particular whether the findings should continue to include a timeframe for the availability of a repository for high-level nuclear waste disposal.
The proposed revisions, to be published and discussed in two separate notices tomorrow (Oct. 9) in the Federal Register, are intended to support the agency's reviews of license applications for new commercial power reactors by resolving appropriate issues generically in rulemaking.
The waste confidence findings were first issued in 1984, subsequently revised in 1990, and reaffirmed in 1999. They state the Commission's confidence that a geologic repository would be available sometime in the first quarter of the 21st century and that spent nuclear fuel can be safely stored without significant environmental impacts for at least 30 years beyond the licensed operation of a reactor, including the term of a renewed license.
NRC investigates shipment after concerns over radiation levels: Times Argus Online
A shipment of lead-lined shielding from the Pilgrim Nuclear plant to its sister reactor, Vermont Yankee, this weekend had higher-than-reported radiation readings and the Nuclear Regulatory Commission said Monday it was looking into the matter.
The large box of lead shielding arrived at the Vermont reactor Friday night from Pilgrim, and when it arrived the radiation measured on the box was two to three times what was measured at Pilgrim, a plant located south of Boston.
NRC: NRC Accepts Application for New Reactors at Levy County Site in Florida
The Nuclear Regulatory Commission has docketed, or accepted for review, a combined license (COL) application for two new reactors at the Levy County site near Crystal River, Fla.
Progress Energy submitted the application and associated information July 30. The application, minus proprietary or security-related details, is available on the NRC Web site at: http://www.nrc.gov/reactors/new-reactors/col/levy.html. Progress seeks approval to build and operate two AP1000 reactors at the site, approximately 10 miles northeast of Crystal River.
The AP1000 is a Westinghouse 1,100 megawatt electric pressurized-water reactor design the NRC certified in 2006.
NRC rejects complaints based on inspector's report – Boston.com
The Nuclear Regulatory Commission has rejected calls by environmental groups to overhaul its review process before processing applications for license extensions by reactors in Vermont, Massachusetts, New York and New Jersey.
Nine environmental groups seized on a report from the federal agency's inspector general — a report sharply critical of the agency staff's review of license renewal applications — to call on the commission to put on hold 20-year license extensions being sought by four nuclear plants: Vermont Yankee in Vernon, the Pilgrim plant Plymouth, Mass., the Indian Point plant in New York's Hudson Valley and the Oyster Creek plant in New Jersey.
NRC nixes petition seeking halt to reactor renewals |Reuters
The U.S. Nuclear Regulatory Commission voted to deny a petition by a coalition seeking to suspend the agency's reactor license renewal process, a spokesman for the NRC said Monday.
One Commissioner, Gregory Jaczko, dissented on part of the decision.
The NRC limits commercial power reactor licenses to an initial 40 years but permits the licenses to be renewed for an additional 20 years. The 40-year term was based on economic and antitrust considerations – not on limitations of nuclear technology, the NRC said.
Deseret News | NRC delays decision on Italian nuclear waste
The Nuclear Regulatory Commission has delayed a decision on whether to allow EnergySolutions Inc. to import the largest-ever amount of nuclear waste into the U.S.
The NRC ruled Monday that it will wait until a federal court decides whether an interstate compact can block disposal of the waste in Utah.
---
Nuclear Fuel Cycle News
NewsRoom Finland: Finnish local councils may be given veto on uranium mines
A Finnish government working group tasked with proposing amendments to the Mining Act said in a report Wednesday that local councils should have the right to veto uranium mines.
Mauri Pekkarinen, the economic affairs minister, said as he was handed the report that the veto right was justified.
Robots to work in Dounreay's radioactive cells – John O'Groat Journal and Caithness Courier
ROBOTS are being employed to help clean up Dounreay. Decommissioning bosses have turned to specialist demolition firm Brokk to supply the remotely-operated equipment that can work inside cells and a pond where radiation levels are still too high for human access.
The robots mounted on tracks like a construction excavator and powered by electricity have been fitted with specially-designed tools.
They will go inside the cells and pond to cut up and package the vessels and pipes where more than 10,000 spent fuel elements were dissolved and reprocessed before the plant shut down in 1996.
Moab meeting set on Atlas tailings – Salt Lake Tribune
Plans to clean up the Atlas tailings pile outside Moab are the subject of a meeting planned Thursday by the U.S. Energy Department.
The meeting begins at 6:30 p.m. at Moab's Grand Center, 182 N. 500 West.
The public will be updated about what is being done to begin hauling the 16 million tons of tailings and other uranium-ore-processing waste from the banks of the Colorado north of Moab to a newly constructed disposal site 32 miles north at Crescent Junction.
The Cumberland News: Sellafield transferred in historic £20bn deal
THE £20bn deal to transfer Sellafield to private ownership, described as the most important development in the history of west Cumbria, was signed yesterday.
Nuclear Management Partners, an American-Anglo-French consortium, sealed a transition agreement with the Government clearing the way for a formal handover of the site next month.
NT Govt defends uranium exploration decision(Australian Broadcasting Corporation)
The Northern Territory Resources Department says it is justified in allowing uranium exploration on a site near Alice Springs because most of the objections it received did not relate to the exploration process.
There have been two protests in Alice Springs since the Government's decision to grant exploration rights for the Angela-Pamela deposit.
Erwin Record: In two public meetings, NFS insist plant is safe
A Nuclear Fuel Services executive reported last week to the Nuclear Regulatory Commission that the company has taken steps to strengthen its safety culture.
NFS General Manager Tim Lindstrom spoke on behalf of his company during during a public meeting Oct. 1, between NFS and the NRC.
Reuters: Zambia enacts uranium mining law
Zambia has enacted a law for mining, storage and export of uranium which bars the diversion of the mineral for use in making nuclear weapons or devices, mines minister Kalombo Mwansa said on Monday.
Mwansa said he had signed a law to pave the way for uranium mining in the country following the discovery of huge uranium deposits in several parts of the mineral-rich southern Africa country.
Uranium mining won't affect Alice water: Henderson – ABC News (Australian Broadcasting Corporation)
The Northern Territory Chief Minister has guaranteed there will be no impact on the Alice Springs water supply as a result of a uranium mine proposal.
The NT Government has granted Cameco Australia and Paladin Energy Minerals the right to explore the Angela and Pamela deposits 25 kilometres south of the town.
The decision prompted two protests over the weekend involving hundreds of people.
Paul Henderson says he understands uranium mining is a contentious issue but he will ensure the environment will not be harmed.
150 tons of water could leak from Monju reactor fuel pool in major quake – The Mainichi Daily News
Up to 150 tons of water could splash out from the pool for spent fuel at the Monju fast breeder nuclear reactor in Tsuruga, Fukui Prefecture, if a magnitude 7-level earthquake struck the area, a study has shown.
During the Chuetsu offshore earthquake that hit Niigata Prefecture in July last year, 8.5 tons overflowed from the fuel pools of the No. 1 to No. 7 reactors at the Kashiwazaki-Kariwa Nuclear Power Plant in Niigata Prefecture. The latest study shows that the amount that would overflow at the Monju reactor would be 18 times larger.
Nuclear watchdog feels the heat over Russia deal | theage.com.au
AUSTRALIA'S nuclear safeguard agency has been accused of incompetence and providing false evidence to MPs who were assessing the merits of a proposed $1 billion uranium export deal with Russia.
Protest groups, which have been critical of the Australian Safeguards and Non-Proliferation Office (ASNO) for many years, celebrated recently when the joint parliamentary committee on treaties recommended against proceeding with the Russian deal.
Alice Springs uranium mine gets exploration approval (Australian Broadcasting Corporation)
The exploration licence for a uranium mine outside Alice Springs has been granted.
The Northern Territory Government has granted the licence to the joint venture of Cameco Australia and Paladin Energy to exlpore for uranium at Angela and Pamela site, 25 kilometres from Alice Springs.
The licence includes
Officials explain uranium processing plans | www.tennessean.com | The Tennessean
Local residents used a public meeting to ask how dangerous a highly enriched uranium gas would be if it escaped from a proposed East Tennessee processing line.
During a question-and-answer meeting on Thursday, officials from the Nuclear Regulatory Commission said the quantities of uranium hexaflouride proposed to be processed in the new facility at Nuclear Fuel Services are so small as to not pose a serious hazard.
FR: NRC: Uranium mining GEIS comments extended to Nov 7th, 2008
Extension of Public Comment Period on the Draft Generic Environmental Impact Statement for In-Situ Leach Uranium Milling Facilities AGENCY: Nuclear Regulatory Commission. ACTION: Extension of public comment period. ———————————————————————– SUMMARY: This notice revises a notice published on September 19, 2008, in the Federal Register (73 FR 54435), which announced, in part, that the public comment period for the NRC's draft Generic Environmental Impact Statement for In-Situ Leach Uranium Milling Facilities (Draft GEIS) closes on October 7, 2008. The purpose of this notice is to extend the public comment period on the draft GEIS to November 7, 2008.
NT 'ignored community over uranium project' – ABC News (Australian Broadcasting Corporation)
An Alice Springs environment group say the Northern Territory Government has ignored community opposition to uranium exploration south of the town.
The Government has granted a mining joint venture an exploration licence for the Angela and Pamela deposits 25 kilometres from the town.
The companies plan to begin drilling next year once they get the necessary sacred sites and environmental approvals.
But Natalie Wasley, from the Arid Lands Environment Centre, says the Government should have blocked the application on behalf of the community.
---
Nuclear Waste News
Whitehaven News: Drigg's huge waste site project to get most materials by rail
ONE of the area's biggest construction projects, at the low-level radioactive waste site at Drigg, will not only give valuable work to two Copeland quarries but keep transport disruption to a minimum.
Drigg villagers will be told that 90 per cent of the materials needed to built the massive Vault 9 at the repository will be taken by rail.
Whitehaven News: Nuclear shipments ban to go?
SELLAFIELD is one step away from having its ban on plutonium shipments lifted.
The ban or prohibition notice was imposed in June after it was discovered that a shipment of the highly radioactive material from Sellafield to France failed to meet regulations. The embarrassment arose over a failure to comply with the Department of Transport's certificate of ap
WCAX.COM. Yankee Decommissioning Fund Takes a Hit
New numbers show Vermont Yankee's decommissioning fund is taking a hit amid all this financial turmoil.
Last September, the fund to dismantle the plant once it closes was at $440 million. A year later– it's dropped $43 million. It's expected to cost at least $800 million to shut down and clean up the site.
ReviewJournal.com – NEVADA DELEGATION'S LETTER: Public input on Yucca requested
Lawmakers: Rail line will affect many
WASHINGTON — Federal lawmakers are calling for public hearings and a broader review of the government application to build a rail line across rural Nevada for nuclear waste shipments to Yucca Mountain.
DOE plans for the 330-mile route "will have impacts far beyond Nevada's borders," the state's five members of Congress said in a letter to the chairman of the U.S. Surface Transportation Board, which is weighing the application.
The board "has both a statutory and moral duty to comprehensively
examine the full effects of the proposed nuclear waste line on the entire national rail transportation system before making any decision," they said.

Nuclear waste disposal facility opened in southern Hungary – Caboodle.hu
Hungary's new nuclear waste disposal facility has the highest possible safety standards that current technology allows, Jozsef Palinkas, head of the Academy of Sciences (MTA), said on Monday.
"MTA scientists went to enormous efforts to find the location from where radioactive materials cannot escape under any circumstances," Palinkas said, opening the first phase of the project.
The Associated Press: Dangerous spent fuel returned to US
Germany has returned over 20 pounds of highly enriched uranium fuel to the U.S. for safeguarding from terrorists or potential misuse, the government said Tuesday.
The National Nuclear Security Administration said the spent fuel shipment was transported by ship and rail under secret and secure conditions. Spokeswoman Casey Ruberg said the material was secured at the federal Savannah River site near Aiken, S.C., on Sept. 23.
Overall, nearly 115 pounds of spent fuel, originally provided by the United States for use in research reactors, has been returned to the United States from Argentina, Portugal, Romania and Germany during the past year, the agency said.
Hot shipment sent to Yankee – Brattleboro Reformer
Nuclear Regulatory Commission inspectors are determining why a shipment of lead shielding from Pilgrim nuclear station in Plymouth, Mass., to Vermont Yankee nuclear power plant in Vernon exceeded radiation levels established by the federal Department of Transportation.
The lead shielding is used to protect workers during refueling outages.
"It's not uncommon for plants to share equipment during refueling outages," said Neil Sheehan, spokesman for the NRC.
Both Pilgrim and Yankee are owned by Entergy.

The Greenville News: Keep Yucca closed for many reasons
The Sept. 13 editorial keeps up the drumbeat of The News to open Yucca Mountain for nuclear waste storage. Editorial page opinions in the past presented arguments both pro and con for nuclear power and the storage of its high-level toxic waste. Certainly there are justified concerns about the long-term storage of this waste. Those concerns have been expressed by trustworthy people in science and industry with no ax to grind.\nAdvertisement\n\nThis editorial spoke to a seldom expressed concern of ours, "The Yucca Mountain site could spur the expansion of nuclear power throughout the nation." As a consequence of this the need for more sites like Yucca Mountain could be increased as need for waste storage grows.
A deadly proposition – Las Vegas Sun
The Bush administration believes there is nothing wrong with building a nuclear waste dump that could cause at least one of every 125 individuals who live nearby to contract cancer. But if you happen to be one of those residents, chances are you won't be feeling good about the odds of getting that potentially fatal disease.
Unfortunately, those will be the odds of getting cancer for future residents who live in the vicinity of Yucca Mountain should that site 90 miles northwest of Las Vegas be turned into a dump for the nation's high-level nuclear waste.
New law and order in Russian radioactive waste
The number of storage sites for radioactive wastes number thousands, and they are difficult to monitor, deputy head of Russia's nuclear energy company Rosatom told journalists in Sankt Petersburg. Now, a new law will help reduce the number of sites.
-We expect a new law on the handling of radioactive wastes to be adopted by the end of the year, deputy head of Rosatom Yevgenii Yevstratov confirmed. The law will help significantly limit the number of waste storage sites.
Radioactive cleanup company ready to roll – MLive.com
Cleanup of a former radioactive dump site in Bethany Township may finally take place by the end of the year.
Members of the Pine River Superfund Citizens Task Force heard a presentation from Ron Leonard, vice president of sales for Energy Solutions, a Salt Lake City, Utah-based nuclear services company, during a recent meeting.
ReviewJournal.com – News – Attorney's ashes released at Yucca
Joe Egan's dying wish was granted over the weekend, when the ashes of the attorney who led Nevada's fight against nuclear waste were scattered at Yucca Mountain.
A group of 18 family members, friends and work associates hiked a quarter mile up the base of the mountain's west side on Saturday and held a short ceremony officiated by an elder of the Western Shoshone Nation, several participants said.
Egan died in May at age 53 from gastro-esophageal cancer. He was Nevada's lead attorney in lawsuits seeking to halt the nuclear waste repository the Department of Energy proposes to build at the mountain, 100 miles northwest of Las Vegas.
---
Nuclear Policy News
Alberta should steer clear of nuclear power
I heard Dr. Helen Caldicott speak at the U of C on Tuesday night, and was reminded that the entire nuclear industry is madness built upon insanity, and deliberate misinformation. They haven't been able to attract a penny of private investment or insurance for years; yet they manage to convince governments to prop up their reactors with subsidies and taxpayer-funded insurance in the event of a nuclear accident.
Bush signs U.S.-India nuclear pact into law | Reuters
President George W. Bush on Wednesday signed legislation that will allow the United States and India to open up nuclear trade, saying the two countries are "natural partners."
His action will pave the way for the details of the agreement to be signed by Secretary of State Condoleezza Rice and Indian External Affairs Minister Pranab Mukherjee in Washington on Friday.
Victoria News – Helen Caldicott to visit Victoria
Nobel-nominated peace activist Helen Caldicott will speak in Victoria Oct. 9.\n\nCaldicott will address the medical implications of nuclear power and the safety of renewable energy as part of Camosun College's 2008 Insight speaker series.
BBC NEWS | Views sought over nuclear build
A series of public events is planned to discuss plans for a new nuclear plant at Hinkley, Somerset.
Local residents will be give the opportunity to see current plans and to raise any concerns they have.
British Energy and EDF are arranging events as part of proposals to involve the local community in discussions about new nuclear power plants.
Events are planned at Nether Stowey, Cannington, Bridgwater, Combwich, Burnham-on-Sea, Williton and Stogursey.
---
Nuclear Weapons News
RIA Novosti – Russia denies nuclear weapons on ships bound for Venezuela
Russian warships en route to Venezuela to take part in naval exercises are not carrying nuclear weapons, a Foreign Ministry spokesman said Thursday.
"There are no tactical nuclear weapons on board these ships," Andrei Nesterenko told a news conference at RIA Novosti.
NPT at a crossroads | The Japan Times Online
The U.S. Congress has approved a nuclear deal between the United States and India that will allow the U.S. to export nuclear fuel, reactors and technologies for peaceful energy use to India. The agreement, which went into effect Wednesday when signed by President George W. Bush, is virtual recognition of India as a nuclear-weapons state, thus undermining the Nuclear Nonproliferation Treaty regime set up in 1970.
IAEA 52nd General Conference of Member States Draws to a Close
The IAEA´s 52nd General Conference of Member States concluded today in Vienna. More than 130 IAEA Member States and over 1400 delegates attended the five-day event held at the Austria Center, Vienna from 29 September – 4 October.
At its concluding session, the General Conference adopted resolutions backing the IAEA´s work and setting future directions in key areas. These included nuclear safety, nuclear applications, technology transfer and safeguards implementation. The full texts of adopted resolutions will be posted on the IAEA.org website as they become available.
IAEA nations urge non-nuclear Mideast in bitter vote | International | Reuters
The U.N. nuclear assembly on Saturday passed a resolution urging all Middle East nations to renounce atom bombs in a vote most Arabs boycotted over amendments they felt took pressure off Israel.
The vote was 82-0 with 13 abstentions but disenchantment reigned after days of wrangling between Israel and Western nations on one hand and Arab and Islamic states on the other that polarized a body that normally operates on consensus.
The Hindu: N-deal will be renegotiated if NDA comes to power: Rajnath
Agartala (PTI): BJP President Rajnath Singh on Saturday said that if the NDA formed government at the Centre it would renegotiate the Indo-US nuclear deal.
"We would renegotiate the Indo-US nuclear deal because India should have the right to develop nuclear deterrent and carry on nuclear tests," he said.
To a question, Singh said the Left Front government in West Bengal was responsible for Tata's decision to shift Nano project from Singur as it failed to ensure safety of the project workers.
102 Hiroshima survivors on a mission in India
In a unique move to propagate the message of nuclear weapon free world, 102 Hiroshima-Nagasaki atomic bomb survivors have reached Kochi.
With India making the right moves to strike the nuke deal, the Japanese Hibakushas or the atomic attack survivors are worried about the safety of the world.
---
Department of Energy News
The Associated Press: Nuclear Weapons complex changes advance
The Energy Department moved ahead Thursday on further restricting the nation's most dangerous nuclear material, part of a plan to scale back and modernize management of the U.S. nuclear weapons stockpile.
The department gave preliminary approval to an environmental impact study on the consolidation program, which includes limiting plutonium and highly enriched uranium to just five sites, compared with seven today. The government also would close 600 buildings and structures at the facilities and reduce the number of workers involved in weapons programs by 20 to 30 percent.
knoxnews.com |Trench 13: Small, odd and really hazardous
One of the more interesting and challenging waste sites on the DOE reservation is Trench 13, which is the topic of today's column at Knoxnews.com. It's located at the far end of an ORNL burial ground known politely as Solid Waste Storage Area No. 5.
Department of Energy – Secretary Bodman and Secretary Gutierrez to Co-Host Nuclear Energy Summit
U.S. Secretary of Energy Samuel W. Bodman and U.S. Secretary of Commerce Carlos M. Gutierrez will co-host the 2008 Nuclear Energy Summit to bring together national and regional regulators, financiers, academics, senior executives from the nuclear industry and representatives from interested federal agencies. The Secretaries of Energy and Commerce will discuss the importance of nuclear power in the United States and worldwide.
Department of Energy – Fact Sheet: National Biofuels Action Plan
In an effort to meet President Bush's "Twenty in Ten" goal and meet the Renewable Fuel Standard (RFS) targets in the Energy Independence and Security Act of 2007 (EISA) the Biomass Research and Development Board (the Board)—co-chaired by the U.S. Department of Agriculture (USDA) and the U.S. Department of Energy (DOE)—developed the National Biofuels Action Plan (NBAP) to accelerate the development of a sustainable biofuels industry.
knoxnews.com |Peace activist 'uncovers' info policy at DOE/NNSA
Suffice it to say, Ralph Hutchison, coordinator of the Oak Ridge Environmental Peace Alliance, has not been very pleased with the NNSA's treatment of public information in recent years regarding operations at the Y-12 nuclear weapons plant. He also wasn't happy when the feds at Y-12 recently turned down a request for a tour during Dr. Helen Caldicott's upcoming visit.
Hanford News: Department of Energy faces huge cost increases
Cost increases and project delays continue to mount at the Department of Energy's 10 largest projects at nuclear weapons sites, five of them at Hanford, according to a Government Accountability Office report to Congress.
The GAO looked at changes to the cost and schedule estimates for major projects, reasons for the changes and what's hindering DOE's ability to manage the projects well.
Estimated costs for DOE's 10 largest cleanup projects have increased by a combined $25 billion over the past few years, with the largest increase in the cost to clean up and close Hanford's tank farms, where 53 million gallons of radioactive waste are held in underground tanks.
OpEdNews » DOE saying it's protecting us is a hard pill to swallow
You would think that after spending tens of millions of dollars on Environmental Impact Statements and Supplement Analyses that the DOE would be proud of its work. Yet so many documents relating to the Nevada Test Site (NTS) are missing online. This includes the 1996 NTS Environmental Impact Statement (EIS) and the most recent Draft Supplement Analysis, or Draft SA, a document that is drawn up, and reviewed by the public, every five years per the National Environmental Policy Act (NEPA) to see if the most recent EIS is still applicable, or adjustments need to be made. They appear to no longer exist online at the website of the DOE/NNSA/NSO (www.nv.doe.gov).*
---
Other Energy News
Geothermal energy development gathers steam: ENN
An unusual combination of economic and environmental forces have created a "perfect storm" that could help geothermal shed its back-seat status to its renewable cousins wind and solar energy, experts said at an international conference.
One after another, state and federal regulators, oil company executives, investor-owned utility officials and private developers on Monday recited the conditions in play to an overflow crowd of more than 1,000.
Peak Energy: Locavolts And Energy Independence
Continuing on the locavore / locastore theme of the night, WorldChanging has a post on "locavolts" (aka distributed generation – which needs to be supplemented with building scale energy storage and smart grids to be truly effective)
The real choice in next week's election
For the past three elections, Stephen Harper and the Conservative Party have taken the same approach to the issue of climate change.
Voters are told they must choose between protecting the environment and building the economy. Although we'd all like to protect the environment, in turbulent times, we tend to think of our families and our bank accounts first.
Peak Energy: New Funding For OTEC Research
The world's oceans are an energetic place, and military-industrial giant Lockheed Martin said today it has been granted $1.2 million by the Department of Energy to demonstrate that ocean thermal energy conversion is possible. Although the ocean often doesn't feel very warm, the temperature gradient between the warm, sun-soaked surface and the frigid, dark depths provides enough of a differential to run a heat engine. The idea has been kicking around for over a century but has never been scaled. Lockheed Martin helped build the largest ocean thermal energy conversion system to date back in the 80s, but it only ever produced 50,000 watts, or .05 megawatts.
Clean energy act sets Philippines up for $3 billion rebate: ENN
With the passing of its Renewable Energy Act — legislation that spent 19 years in limbo – the Philippines can save over US$2.9 billion, a WWF and University of the Philippines study has found.
The savings would come from increasing the country's renewable energy share in its power generation mix from 0.16 per cent to 41 per cent from wind, solar, ocean, run-of-river hydropower and biomass.
Ethiopia signs deal for largest wind farm in Africa: ENN
Ethiopia on Thursday signed a 220-million-euro (300 million dollar) deal with a French company for the construction of Africa's largest wind farm.
The contract was inked by representatives of the Ethiopian Electric Power Corporation (EEPC) and French wind turbine manufacturer Vergnet.
Peak oil, bailout bunk, and the coming recession | Energy Bulletin
The concept of peak oil started as a geological theory* that went like this: if you knew the amount of oil produced in the past, the rate at which it was produced, and roughly how much oil remained under the earth's surface, the theory could help you determine when oil production would likely start declining. Over the years however, proponents and critics alike recognized that more factors than just the size of oil resources and the ease of exploiting them would determine when world oil production would peak and plateau.
Solar energy gets huge earmark in bailout bill | MiamiHerald.com
Congress' financial bailout included an increase and extension on tax credits for solar energy users, still mostly an option for the rich.
Earlier this year, Vicki Eckels put a state-of-the-art solar power system on her house in Fort Lauderdale for $43,000. "I feel good because I'm a clean energy producer." The federal government will reward her by knocking off $2,000 from her 2008 taxes.
If she had waited until next year to install the system, her tax savings could have been $12,900, thanks to a provision hidden within the massive bailout Congress passed last week.
The Project On Government Oversight (POGO) Blog: Contractors Investigating Contractors: Outsourcing Has Finally Gone Too Far
ABC News reported last week that the U.S. State Department's Bureau of Diplomatic Security hired U.S. Investigations Services (USIS), a Falls Church, Va.-based security and information services company, to staff a special unit that investigates possible misuse of force against civilians by American private security contractors (PSCs) in Iraq.
Newsvine – NYC trial date for claims against Shell
Victims of the Nigerian government's violent 1990s-era crackdown on residents of oil-rich lands where Royal Dutch Shell had drilling operations may finally reach their goal to challenge the deaths and injuries in a U.S. court.
U.S. District Judge Kimba Wood set a Feb. 9 date for a trial stemming from two lawsuits accusing Royal Dutch Shell PLC of being complicit in decisions by Nigeria's military government to hang oil industry opponents.
The True Costs of Renewable Energy: ENN
As utility costs mount ever higher, Americans now have real options to take home energy matters into their own hands with "green" systems that can pay for themselves in as little as a few years.
Among the choices: wind, solar, geothermal and a "microhydro" option that is potentially cheaper than a year's tuition at many state colleges.
Renewable energy tax credits extended
The United States Congress passed tax credits for wind, solar, biomass, and geothermal energy, worth $17 billion over eight years.
The tax credit portion of the law beefs up and extends an expiring tax credit for renewable-energy projects. It extends a wind power credit for one year, extends geothermal and biomass energy credits for two years, and provides incentives to the solar industry — such as the removal of a $2,000 credit cap for residential solar installations — for eight years, until 2016.
There are some jobs the government must do
n the arguments against nuclear energy, critics have taken aim at the debt ceiling of the Tennessee Valley Authority (TVA) and the federal loan guarantee program for support investments in new nuclear power plants. These critics seem to have forgotten something very important. There are some jobs the government must do, and one of the most important is to take on the very large tasks that cannot and do not belong in the realm of the so-called "free market."
Market Slide Puts a Spotlight on Big Oil's Cash Hoard – Royal Dutch Shell plc .com
Rising fears of a global economic downturn are sinking crude oil prices and driving down the share prices of major oil companies despite the industry's record profits of the last two years.
Exxon Mobil Corp., the largest U.S. company and largest Western oil company by market capitalization, has lost 17% of its share price since January, its worst showing since 1981. Its smaller peers are doing worse. The stock prices of Chevron Corp., BP PLC, Royal Dutch ShellPLC, Total SA and ConocoPhillips, the largest western oil companies, all hit new 52-week lows during the day on Monday.
The Lieberman-Warner Climate Security Act (S. 2191)
The bill will establish the core of a federal program to reduce U.S. greenhouse gas
emissions substantially enough between 2008 and 2050 to avert catastrophic global warming. It
will accomplish that purpose without harming America's economy or imposing hardship on its
citizens.
The greenhouse-gas emissions cap in the Climate Security Act covers U.S. electric
power, transportation, manufacturing, and natural gas sources that together account for 87% of
U.S. greenhouse-gas emissions.
Peak Oil and Worldwide Economic Recession Soften Oil Prices: Lull Before the Storm | Energy Bulletin
Oil Price Plunges from a Zenith
In the first half of 2008 we saw oil climb to approach $150 a barrel amid the pundits' warning of oil rocketing to $200 a barrel and way beyond due to the phenomenon of Peak Oil. In the wake of those heady days we have now witnessed the slumping of oil prices to well under $100 a barrel into October.
We have often heard that this is all within the context of declining oil supplies and escalating demand due to the rapid economic development taking hold in large regions and populations of earth, for example like in China and India, in addition to the maintenance of development in the more developed countries like the USA and Europe.
The graph below illustrated this rise and fall of oil prices, and particularly the fall in prices from an all time zenith of a few months ago (Williams, 2008).
---
Nuclear Editorial and Opinions
Nuclear energy has many pitfalls
The idea of building a nuclear power plant has started to take root in Alberta in the last couple of years. However, some issues need to be looked at in great depth before any more steps are taken down this road.
If the costs aren't astronomical enough to make Albertans think twice about nuclear power, perhaps the health safety concerns that preoccupy Dr. Helen Caldicott might prove a major source of consternation.
It's about time to kill off nuclear energy
Pop Quiz: what source of energy has received the most government subsidies since World War II, has a by-product that has remained dangerous for thousands of years, and is a major component of McCain's energy proposal?
If you said "oil," you answered incorrectly.
What I'm talking about is nuclear energy — 1950's energy of the future. Back then, it was thought that nuclear energy would be the radioactive wave that would carry the world into the atomic age, supplying nearly all of the world's electricity and a significant portion of its commercial energy. Obviously, nuclear energy has failed to live up to this expectation.
Editorial: Nuclear Power | Philadelphia Inquirer | 10/04/2008
The catch: Waste
America's realization that it must kick its expensive foreign-oil habit has energized the previously moribund nuclear power industry, which is proudly selling itself as the cheaper, cleaner alternative.
The Nuclear Regulatory Commission is considering at least a dozen applications for new power plants, and it expects to receive 23 more applications within two years.
Nuclear power should be included in the panoply of preferred alternatives to fossil fuels – along with wind, solar, geothermal, hyrdroelectric energy and anything else that weans the nation from its $700-billion-a-year taste for foreign oil.
The Top Nuclear Stories is published twice weekly. It is a produced
using a combination of social bookmarking and programming.
You can view or join the public group and add your own stories
by going here -> http://groups.diigo.com/groups/nukenews