The financial meltdown is starting to get very worrying.  There have been huge increases in paper money injected into the system by the Federal Reserve, which will cause huge inflationary prices on the dollar. Meaning our dollar is now worth a whole lot less today than it was just a couple of weeks ago, kind of like a tax invoked upon the public to bail out Wall Street. The impacts will effect the energy industry across the board, especially if some of the darker predictions being made by economics are right.
Bush will apparently be signing the India – US energy treaty on Wednesday. France's EDF has threatened Europe about energy issues. The IAEA just completed its international meeting, that included proposals to make the middle east nuclear weapons free.
The NRC has delayed its decision on importing Italian nuclear waste, incinerating it at ORNL and burying it in Utah. They also gave the public a 1 month delay on the GEIS for ISL mining.
The renewable tax credits were finally renewed after months of blocking attacks by republicans.  A new windpower study has shown how to deal with problems with dealing with birds. At the same time there are now claims that the new super wind project in the north sea must stop because it will stir up nuclear contaminants from past ocean and coastal dumping! Disgusting tactics. Imagine!
Its late so dig in. Even though it hasn't been a major news cycle there are still quite a few new stories and Oped! I liked Eric's latest on TMI!  Lastly after months of work, I've got a major new investigative website up and running that focusses on uranium mining and the fuel cycle.  If you know anyone who is looking for resources or learning more, it is worth a look at.  Some nice bling added as well, thanks to Herald One Feather!
---
Top Nuclear Stories Index
---
Nuclear Reactor News
Bloomberg.com: Russia's Nuclear Shutdown Pads Reactor Orders, Purges Chernobyl
Oct. 6 (Bloomberg) — "All zones, fire at the nuclear power plant," booms a loudspeaker at 9:00 a.m. near the Volgodonsk station deep in southwest Russia.
Within 3 minutes, emergency personnel known as liquidators spill out of fire trucks wearing rubber boots and gloves to guard against electric shock as flames dance inside. At 9:14 a.m. an armored car rolls up, turret slowly twisting, measuring radiation. The command center receives a reading transmission: Abnormal.
Mass. AG appeals Vt. Yankee ruling: Rutland Herald Online
The Massachusetts attorney general is appealing the Nuclear Regulatory Commission's rejection of concerns about possible accidents or sabotage involving the spent radioactive fuel pools at the Pilgrim and Vermont Yankee nuclear plants.
The office of Massachusetts Attorney General Martha Coakley filed the appeal with the 1st U.S. Circuit Court of Appeals in Boston this week.
Nuclear plant proposed near Green River | GJFreePress.com
A company owned in part by a former Utah state legislator expressed interest in building the state's first nuclear power plant, and one possible site lies just 100 miles west of Grand Junction.
Any concerns, environmental, economical or otherwise, should be decades away, said specialists in nuclear power familiar with the Utah proposal.
The company, Transition Power Development, has contracted to lease enough water to supply a nuclear power plant large enough to power 4 million homes.
Transition Power sent a letter of interest to the U.S. Nuclear Regulatory Commission earlier this year regarding what it called the Blue Castle Project. According to Utah media reports, the site for the plant would be near Green River, Utah.
Labour, land woes may dog Indian nuclear power | Reuters
A U.S. civilian nuclear deal with India opens the taps to the country's fuel-starved reactors, paving the way for them to double output, but building new capacity looks tricky.
Obstacles such as land acquisition — already putting the brakes on projects like Tata Motors' low-cost Nano car — and a shortage of engineers mean the industry could struggle to attract what the Confederation of Indian Industry hopes will be $27 billion in 18-20 nuclear plants over the next 15 years.
Govt queries Sydney reactor repair costs
The federal government says it has serious questions about ongoing repair costs at the Lucas Heights nuclear reactor in Sydney.
Design flaws in the $400 million reactor have seen it shut down for a total of 11 months since it began operations at the end of 2006.
The cost of repairs and loss productions is expected to run into millions.
Vue Weekly :Dr Helen Caldicott: Truth is stranger than fission
Helen Caldicott warns about the still-present nuclear danger
For more than 35 years, Dr Helen Caldicott has been an outspoken critic of the follies of the nuclear age, dedicating her life to shining a spotlight on the risks posed to human health and the environment by both nuclear weapons and the widespread use of nuclear power.
Bloomberg.com: Utilities Seek $122 Billion in loan support
— Southern Co., PPL Corp. and Duke Energy Corp. are among 17 utilities seeking $122 billion in loan guarantees from a U.S. Energy Department program that makes available $18.5 billion to build nuclear plants.
Power companies that want to build 21 reactors submitted applications for the guarantees, the department said in an e- mail today. Spokeswoman Bethany Shively said the department isn't naming the utilities.
The Frederick News-Post: The long haul (Calvert Cliffs)
A proposed third reactor for the Calvert Cliffs Nuclear Power Plant is a textbook example of the nation's energy dilemma.
While it would help alleviate Maryland's approaching energy supply crunch, is an extremely expensive and otherwise problematic new nuclear reactor the best choice over the long haul?
Associated Press: Financial crisis could dent nuclear plant growth
Growth in the construction of new nuclear plants worldwide is at risk because of the global financial crisis, U.S. Energy Secretary Samuel Bodman said Wednesday, adding that short-term projects like oil drilling are more likely to go ahead.
During a visit to Paris, Bodman said the crisis could have an impact on the "nuclear renaissance" that is sweeping the industry as countries around the globe search for alternatives to fossil fuels.
Long-term projects like nuclear plant building "are the ones that are going to be the most difficult to finance," he told reporters. While Bodman said he is hopeful the financial crisis will be resolved, "long term projects are at risk, I would think."
CapeCodTimes.com – State appeals ruling on nuclear plant safety
Massachusetts Attorney General Martha Coakley is appealing a decision by the federal Nuclear Regulatory Commission about safety issues at nuclear power plants, including the Pilgrim Nuclear Power Station in Plymouth.
Coakley's appeal comes roughly two months after the commission denied a request to consider new information about the risk of severe accidents in spent-fuel storage facilities at nuclear plants. The new information pertains to risks related to terrorist attacks, natural disasters, operator error and equipment failure, according to Coakley.
---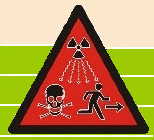 Nuclear Health and Safety News
EPA Won't Regulate Rocket Fuel Toxic in Drinking Water
Perchlorate, a toxic component of rocket fuel that contaminates drinking water at sites in at least 35 states, will not be regulated at the national level the U.S. Environmental Protection Agency has decided.
The agency announced its preliminary decision not to regulate perchlorate in drinking water late Friday. Instead, the EPA said in a statement that it is "committed to working with states and localities to ensure public health is protected."
150 tons of water could leak from Monju reactor fuel pool in major quake – The Mainichi Daily News
Up to 150 tons of water could splash out from the pool for spent fuel at the Monju fast breeder nuclear reactor in Tsuruga, Fukui Prefecture, if a magnitude 7-level earthquake struck the area, a study has shown.
During the Chuetsu offshore earthquake that hit Niigata Prefecture in July last year, 8.5 tons overflowed from the fuel pools of the No. 1 to No. 7 reactors at the Kashiwazaki-Kariwa Nuclear Power Plant in Niigata Prefecture. The latest study shows that the amount that would overflow at the Monju reactor would be 18 times larger.
No leak from Ibaraki nuke plant fire | The Japan Times Online
A small fire broke out Friday at a nuclear fuel plant in the village of Tokaimura, Ibaraki Prefecture, but did not cause any injuries or environmental damage, said the operator of the plant, which was scolded for delaying the report.
The Ibaraki Prefectural Government told Mitsubishi Nuclear Fuel Co. to promptly report fires to local authorities in the future after learning that the company waited for about 30 minutes to report the fire, prefectural officials said.
Hanford News: tool name close tool goes here Former claims examiner criticizes Hanford ill worker program
Arbitrary and capricious actions by the Department of Labor have led to claims by ill workers at Hanford and other nuclear sites being improperly denied or decisions delayed, a former claims examiner with the Department of Labor said Thursday.
"This program is not claimant friendly," said attorney Anne Block. "You've got people more interested in keeping their jobs than helping claimants."
She was at the open house before Hanford's annual Tri-City State of the Site meeting to discuss problems she saw with the Energy Employees Occupational Illness Compensation Program.
Chernobyl Fallout? Plutonium Found In Swedish Soil
When a reactor in the Chernobyl nuclear power plant exploded in 1986 in what was then the Soviet republic of Ukraine, radioactive elements were released in the air and dispersed over the Soviet Union, Europe and even eastern portions of North America.
What Next for "Atoms for Food" Partnership?
For decades, the IAEA and Food and Agriculture Organization (FAO) have spearheaded the development and application of nuclear techniques in food and agriculture, teaming up to contribute to the world´s goals for food security in valuable ways. Today the successful "Atoms for Food" partnership stands in the balance.
Officials face anger over radioactive site | The Daily Journal
Residents had their first shot in nearly two years Tuesday night to corner regulators about the future of the former Shieldalloy Metallurgical Corp.
Advertisement
The issue is whether the radioactive residue of the former smelting facility goes away for disposal or becomes a 1,000-year environmental sore in eyesight of the downtown.
The U.S. Nuclear Regulatory Commission is overseeing the facility's decommissioning. It dispatched 12 officials, from groundwater specialists to legal counsel for an unusual meeting at Edgarton Memorial School on Catawba Avenue.
Cancer Rates Still a Concern – Health – redOrbit
Stephanie Smith was hoping for answers Monday night at the public meeting hosted by the state Department of Health to talk about higher-than-expected cancer rates in areas around the former Lake Ontario Ordnance Works.
Smith, of Youngstown, grew up and lived in Ransomville for 35 years, and is among those in the towns of Lewiston and Porter concerned about whether hazardous waste buried at the site might help explain why five out of nine members of her family — including herself — have cancer. Why she has seen neighbors all around her with cancer. Why she knows about a baby born without a liver.
Smith and some of the 75 others who came to the meeting were looking for something "more than statistics, much more direct, much more serious."
Many went away disappointed.
Anti-nuclear terrorism group launched – UPI.com
A new international effort to prevent nuclear materials from falling into terrorists' hands has been launched in Austria, officials say.
The World Institute for Nuclear Security will work alongside the International Atomic Energy Agency in seeking to improve world nuclear security and preventing nuclear terrorism, The Daily Telegraph reported Tuesday.
---
NRC News
NRC nixes petition seeking halt to reactor renewals | Reuters
The U.S. Nuclear Regulatory Commission voted to deny a petition by a coalition seeking to suspend the agency's reactor license renewal process, a spokesman for the NRC said Monday.
One Commissioner, Gregory Jaczko, dissented on part of the decision.
The NRC limits commercial power reactor licenses to an initial 40 years but permits the licenses to be renewed for an additional 20 years. The 40-year term was based on economic and antitrust considerations – not on limitations of nuclear technology, the NRC said.
Deseret News | NRC delays decision on Italian nuclear waste
The Nuclear Regulatory Commission has delayed a decision on whether to allow EnergySolutions Inc. to import the largest-ever amount of nuclear waste into the U.S.
The NRC ruled Monday that it will wait until a federal court decides whether an interstate compact can block disposal of the waste in Utah.
FR: NRC: Uranium mining GEIS comments extended to Nov 7th, 2008
Extension of Public Comment Period on the Draft Generic Environmental Impact Statement for In-Situ Leach Uranium Milling Facilities AGENCY: Nuclear Regulatory Commission. ACTION: Extension of public comment period. ———————————————————————– SUMMARY: This notice revises a notice published on September 19, 2008, in the Federal Register (73 FR 54435), which announced, in part, that the public comment period for the NRC's draft Generic Environmental Impact Statement for In-Situ Leach Uranium Milling Facilities (Draft GEIS) closes on October 7, 2008. The purpose of this notice is to extend the public comment period on the draft GEIS to November 7, 2008.
The Greeneville Sun – NRC Panel Reviews Safety At Erwin Plant
Three members of a Nuclear Regulatory Commission oversight panel met for more than two hours here on Wednesday afternoon with Nuclear Fuel Services, Inc., officials to discuss efforts to improve the company's "safety culture."
The NRC ordered NFS on Feb. 21, 2007 to improve its safety culture after a series of safety violations at its Erwin plant, according to a press release it issued last week.
FR: NRC: Kewaunee relicensing hearings
Notice of Acceptance for Docketing of the Application and Notice of Opportunity for Hearing Regarding Renewal of Facility Operating License No. DPR-43 for an Additional 20-Year Period; Dominion Energy Kewaunee, Inc.; Kewaunee Power Station
NRC: NRC Announces New Listserv for Operating Reactors Correspondence
The Nuclear Regulatory Commission is now distributing publicly available outgoing correspondence on operating nuclear plants via electronic notification through a listserv. Those NRC licensees, stakeholders and members of the public who have been on NRC distribution lists will now receive documents by emails. Others may subscribe to the service at http://www.nrc.gov/public-involve/listserver/plants-by-region.html.
"Sending documents via email is another way we are keeping the public current on nuclear plant news and information," said Joseph Giitter, Director of Division of Operating Reactor Licensing.
---
Nuclear Fuel Cycle News
Reuters: Zambia enacts uranium mining law
Zambia has enacted a law for mining, storage and export of uranium which bars the diversion of the mineral for use in making nuclear weapons or devices, mines minister Kalombo Mwansa said on Monday.
Mwansa said he had signed a law to pave the way for uranium mining in the country following the discovery of huge uranium deposits in several parts of the mineral-rich southern Africa country.
Uranium mining won't affect Alice water: Henderson – (Australian Broadcasting Corporation)
The Northern Territory Chief Minister has guaranteed there will be no impact on the Alice Springs water supply as a result of a uranium mine proposal.
The NT Government has granted Cameco Australia and Paladin Energy Minerals the right to explore the Angela and Pamela deposits 25 kilometres south of the town.
The decision prompted two protests over the weekend involving hundreds of people.
Paul Henderson says he understands uranium mining is a contentious issue but he will ensure the environment will not be harmed.
Nuclear watchdog feels the heat over Russia deal | theage.com.au
AUSTRALIA'S nuclear safeguard agency has been accused of incompetence and providing false evidence to MPs who were assessing the merits of a proposed $1 billion uranium export deal with Russia.
Protest groups, which have been critical of the Australian Safeguards and Non-Proliferation Office (ASNO) for many years, celebrated recently when the joint parliamentary committee on treaties recommended against proceeding with the Russian deal.
Alice Springs uranium mine gets exploration approval (Australian Broadcasting Corporation)
The exploration licence for a uranium mine outside Alice Springs has been granted.
The Northern Territory Government has granted the licence to the joint venture of Cameco Australia and Paladin Energy to exlpore for uranium at Angela and Pamela site, 25 kilometres from Alice Springs.
Officials explain uranium processing plans | The Tennessean
Local residents used a public meeting to ask how dangerous a highly enriched uranium gas would be if it escaped from a proposed East Tennessee processing line.
During a question-and-answer meeting on Thursday, officials from the Nuclear Regulatory Commission said the quantities of uranium hexaflouride proposed to be processed in the new facility at Nuclear Fuel Services are so small as to not pose a serious hazard.
NT 'ignored community over uranium project' (Australian Broadcasting Corporation)
An Alice Springs environment group say the Northern Territory Government has ignored community opposition to uranium exploration south of the town.
The Government has granted a mining joint venture an exploration licence for the Angela and Pamela deposits 25 kilometres from the town.
The companies plan to begin drilling next year once they get the necessary sacred sites and environmental approvals.
But Natalie Wasley, from the Arid Lands Environment Centre, says the Government should have blocked the application on behalf of the community.
 The Canadian Handbook on Health Impact Assessment: Volume 4: Health Impacts By Industry Sector
Canadian Handbook on Health Impact Assessment
Uranium mining
Sustainability of Uranium Mining and Milling: Toward Quantifying Resources and Eco-Efficiency
The mining of uranium has long been a controversial public
issue, and a renewed debate has emerged on the potential for
nuclear power to help mitigate against climate change. The
central thesis of pro-nuclear advocates is the lower carbon
intensity of nuclear energy compared to fossil fuels, although
there remains very little detailed analysis of the true carbon costs
of nuclear energy. In this paper, we compile and analyze a
range of data on uranium mining and milling, including uranium
resources as well as sustainability metrics such as energy
and water consumption and carbon emissions with respect to
uranium productionsarguably the first time for modern
projects.
Nuclear power: some facts: Jan Willem Storm Van Leeuwen
Large-scale implementation of nuclear power cannot be the solution to the future energy and climate problems of the world. Costs, constraints in uranium supply and technological shortcoming, well known to the Nuclear industry, undermine the case for a nuclear future. There are better and cheaper alternatives, starting with more efficient energy use, wind power and biomass.
Some facts, technical dreams and misconceptions are discussed in this article, from a physical point of view.
Department of Energy – Closing Statement to the GNEP Ministerial
As Minister Borloo indicated, today the GNEP members adopted a Joint Statement that reaffirms our strong commitment to ensuring that the expansion of civilian nuclear power is done safely and securely. . . in a manner that reduces the risk of nuclear proliferation and responsibly manages used nuclear fuel.
Report calls for international arrangement for spent nuclear fuel
Assurances on disposition of spent nuclear fuel could be more important than guarantees of fresh fuel in convincing new nuclear countries to rely on international supply arrangements rather than pursuing their own uranium enrichment and spent fuel reprocessing programs, according to a study released Tuesday by the US and Russian national science academies. For several years, there have discussions about establishing an international system so that countries starting or considering nuclear programs do not also embark on enrichment and reprocessing programs, since this could give countries the capability to produce material — high-enriched uranium and plutonium, respectively — that can be used in nuclear weapons.
Mining towns not entirely happy with latest boom – Los Angeles Times
Some communities welcome the jobs and cash created by the skyrocketing prices of metals, but in other areas, the surge has generated battles with the tourism business and environmental groups.
Grand Canyon no place for uranium mining | www.azstarnet.com
The fight to preserve public lands adjacent to the Grand Canyon from uranium mining continues despite the Bush administration's refusal to cooperate.
It's a good and necessary fight, and we're grateful to Rep. Raúl Grijalva, D-Ariz., who has led the battle in Congress, and to the Center for Biological Diversity, the Grand Canyon Trust and the Sierra Club Grand Canyon Chapter, who are leading the fight in the courts.
---
Nuclear Waste News
SNP wave farm could create nuclear threat – Times Online
THE construction of the world's largest tidal farm off the north of Scotland could put lives at risk by disturbing thousands of radioactive particles from the Dounreay nuclear plant, a government adviser has warned.
Dr John Large, an independent nuclear consultant who has advised the UK government, fears that laying cables to connect turbines to the national grid would release nuclear waste buried in the seabed.
New law and order in Russian radioactive waste
The number of storage sites for radioactive wastes number thousands, and they are difficult to monitor, deputy head of Russia's nuclear energy company Rosatom told journalists in Sankt Petersburg. Now, a new law will help reduce the number of sites.
-We expect a new law on the handling of radioactive wastes to be adopted by the end of the year, deputy head of Rosatom Yevgenii Yevstratov confirmed. The law will help significantly limit the number of waste storage sites.
Radioactive cleanup company ready to roll – MLive.com
Cleanup of a former radioactive dump site in Bethany Township may finally take place by the end of the year.
Members of the Pine River Superfund Citizens Task Force heard a presentation from Ron Leonard, vice president of sales for Energy Solutions, a Salt Lake City, Utah-based nuclear services company, during a recent meeting.
ReviewJournal.com – Attorney's ashes released at Yucca
Joe Egan's dying wish was granted over the weekend, when the ashes of the attorney who led Nevada's fight against nuclear waste were scattered at Yucca Mountain.
A group of 18 family members, friends and work associates hiked a quarter mile up the base of the mountain's west side on Saturday and held a short ceremony officiated by an elder of the Western Shoshone Nation, several participants said.
Egan died in May at age 53 from gastro-esophageal cancer. He was Nevada's lead attorney in lawsuits seeking to halt the nuclear waste repository the Department of Energy proposes to build at the mountain, 100 miles northwest of Las Vegas.
Bush signs funding legislation for WIPP – Carlsbad Current-Argus
An outline to fund the Waste Isolation Pilot Plant was part of a funding package signed by President Bush Tuesday night, according to a news release from the office of Sen. Pete Domenici, R-N.M.
Article Launched: 10/01/2008 09:05:09 PM MDT
WIPP is a U.S. Department of Energy facility designed to safely isolate defense-related transuranic waste from people and the environment. Waste temporarily stored at sites around the country is shipped to WIPP and permanently disposed of in rooms mined out of an ancient salt formation 2,150 feet below the surface. WIPP, which began waste disposal operations in 1999, is located 26 miles outside of Carlsbad.
More sound science? – Las Vegas Sun
The Environmental Protection Agency announced its radiation health standard for the proposed nuclear waste dump at Yucca Mountain. The standard itself sounds innocuous, setting the radiation level at 15 millirems " about equivalent to an X-ray" a year for the first 10,000 years of the project.
But Americans should have no confidence in that standard or in the Energy Department's plan to build a dump that can meet the standard. The Yucca Mountain project, 90 miles northwest of Las Vegas, has been a failure, and this standard shows how politics "not science" have prevailed.
Deseret News | EPA sets Yucca radiation standards
The Environmental Protection Agency announced Tuesday it has established final radiation standards for the proposed nuclear waste repository at Yucca Mountain in Nevada. The standards are intended to protect human health and the environment for 1 million years.
Senate Majority Leader Harry Reid, D-Nev., said the "lowered" radiation standard will instead put people at risk.
EnergySolutions: Day of reckoning for Italian waste draws near – Salt Lake Tribune
October. Halloween. Ghosts and goblins. Just for the fun of it, we give ourselves a scare.
But this October has the potential for something truly frightening. The Nuclear Regulatory Commission may decide this month if Utah will be the final resting place for Italy's low-level radioactive waste.
That would be a bad thing for the nation, and for Utah in particular. Our No. 1 industry, tourism, would suffer. So would economic development. "World's Nuclear Waste Dumping Ground." It's not the kind of thing you put on a sign at the state border, or on chamber of commerce brochures. It's not the kind of reputation you want to have.
Nuclear repository may not be needed | www.rgj.com | Reno Gazette-Journal
The Nevada Nuclear Projects Agency should be restructured. It should look for nuclear technology opportunities using Yucca Mountain for Nevada rather than be against Yucca. Nevada could benefit greatly from nuclear technology by allowing nuclear power plants using "reprocessing."
The big picture – Las Vegas Sun
The overwhelming majority of Nevadans and their elected officials clearly realize the potential dangers of accepting the nation's high-level nuclear waste at the proposed Yucca Mountain dump 90 miles northwest of Las Vegas. They know that the accidental release of radioactive waste could have catastrophic effects on the state's population, its environment and its economy.
Reid Delivers Millions to Nevada Projects, Cuts Millions from Yucca
Nevada Senator Harry Reid today commended the passage of a package of bills that funds the federal government and important Nevada projects, while also cutting millions from the proposed Yucca Mountain nuclear waste dump.
"I am pleased the Senate passed these important funding bills," said Reid. "By working in a bipartisan fashion, we were able to pass legislation that funds the federal government, delivers millions of dollars to important Nevada projects, and also cuts more than $100 million from the President's budget for Yucca Mountain."
---
Nuclear Policy News
There are some jobs the government must do
n the arguments against nuclear energy, critics have taken aim at the debt ceiling of the Tennessee Valley Authority (TVA) and the federal loan guarantee program for support investments in new nuclear power plants. These critics seem to have forgotten something very important. There are some jobs the government must do, and one of the most important is to take on the very large tasks that cannot and do not belong in the realm of the so-called "free market."
Victoria News – Helen Caldicott coming to town
Nobel-nominated peace activist Helen Caldicott will speak in Victoria Oct. 9.
Caldicott will address the medical implications of nuclear power and the safety of renewable energy as part of Camosun College's 2008 Insight speaker series.
BBC NEWS | Views sought over nuclear build
A series of public events is planned to discuss plans for a new nuclear plant at Hinkley, Somerset.
Local residents will be give the opportunity to see current plans and to raise any concerns they have.
British Energy and EDF are arranging events as part of proposals to involve the local community in discussions about new nuclear power plants.
Events are planned at Nether Stowey, Cannington, Bridgwater, Combwich, Burnham-on-Sea, Williton and Stogursey.
IAEA 52nd General Conference of Member States Draws to a Close
The IAEA´s 52nd General Conference of Member States concluded today in Vienna. More than 130 IAEA Member States and over 1400 delegates attended the five-day event held at the Austria Center, Vienna from 29 September  4 October.
At its concluding session, the General Conference adopted resolutions backing the IAEA´s work and setting future directions in key areas. These included nuclear safety, nuclear applications, technology transfer and safeguards implementation. The full texts of adopted resolutions will be posted on the IAEA.org website as they become available.
The Hindu: N-deal will be renegotiated if NDA comes to power: Rajnath
Agartala (PTI): BJP President Rajnath Singh on Saturday said that if the NDA formed government at the Centre it would renegotiate the Indo-US nuclear deal.
"We would renegotiate the Indo-US nuclear deal because India should have the right to develop nuclear deterrent and carry on nuclear tests," he said.
To a question, Singh said the Left Front government in West Bengal was responsible for Tata's decision to shift Nano project from Singur as it failed to ensure safety of the project workers.
Alsos Digital Library for Nuclear Issues
Nuclear weapons and nuclear power have greatly influenced history from 1945 to the present. This digital library provides an annotated bibliography of over 2,000 books, articles, films, CDs, and websites about a broad range of nuclear issues.
TVA urges conservation to limit rate impact
TENNESSEE The average Tennessee household uses 41 percent more electricity than the typical American household, but Joe Hoagland is determined to lessen that disparity.
As senior vice president of energy conservation for the Tennessee Valley Authority, Dr. Hoagland heads a $99 million program this year to help convince Tennessee Valley power users to buy less of what TVA sells. With today's increase in power rates of 2 percent, his job has gotten a little easier.
Bulletin of Atomic Scientists: September Newsletter
The bursting global security bubble
Are there lessons the United States and the rest of the world can learn about international security from the current financial meltdown?
CHRONOLOGY – Twists and turns in the India-U.S. nuclear deal| Reuters
The U.S. Congress on Wednesday approved a landmark deal ending the three-decade ban on U.S. nuclear trade with India, handing a victory to President George W. Bush on one of his top foreign policy priorities.
Here is a timeline of some key developments over the past three years:
FACTBOX – U.S.-India nuclear deal business potential | Reuters
The U.S. Congress approved a landmark deal on Wednesday ending a three-decade ban on nuclear trade with India, unleashing billions of dollars of investment and drawing the world's second most populous country closer to the West.
These are key business and economic implications of the deal:
— The agreement could open up around $27 billion in investments in 18-20 nuclear plants over the next 15 years, according to the Confederation of Indian Industry.
Senate Backs Far-Reaching Nuclear Trade Deal With India – washingtonpost.com
The Senate last night approved a historic agreement that opens up nuclear trade with India for the first time since New Delhi conducted a nuclear test three decades ago, giving the Bush administration a significant foreign policy achievement in its final months.
French EDF not to sign BE/Centrica deal until after EC OK: report
French energy giant EDF's UK subsidiary EDF Energy would not comment Wednesday on press reports that no deal would be reached with UK's Centrica over ownership of nuclear generator British Energy until after the European Commission ratified the French company's takeover bid. State-controlled EDF's Eur15.6 billion ($22 billion) takeover of British Energy was agreed September 24 by the boards of EDF and British Energy and is subject to UK and EC regulatory approval.
---
Nuclear Weapons News
IAEA nations urge non-nuclear Mideast in bitter vote | Reuters
The U.N. nuclear assembly on Saturday passed a resolution urging all Middle East nations to renounce atom bombs in a vote most Arabs boycotted over amendments they felt took pressure off Israel.
The vote was 82-0 with 13 abstentions but disenchantment reigned after days of wrangling between Israel and Western nations on one hand and Arab and Islamic states on the other that polarized a body that normally operates on consensus.
102 Hiroshima survivors on a mission in India
In a unique move to propagate the message of nuclear weapon free world, 102 Hiroshima-Nagasaki atomic bomb survivors have reached Kochi.
With India making the right moves to strike the nuke deal, the Japanese Hibakushas or the atomic attack survivors are worried about the safety of the world.
Crooks and Liars» Senate Votes To Make Nonproliferation A Joke
Most folks missed it, because the vote came just before the bailout bill, but on Wednesday the US Senate voted 86-13 to approve the India 123 bill, giving India access to US nuclear know-how and materials for the first time since India conducted a nuclear weapons test three decades ago. Both presidential candidates voted for the bill and the House had already passed it 298 to 117. The roll call for the Senate vote shows that Boxer, Byrd, Feingold, Leahy and Sanders were among the few "Nay" votes.
Secret BBC script for nuclear apocalypse announcement released – Telegraph
But what was to be the Government message to the British population in the event of a nuclear apocalypse was not exactly Churchillian: don't forget to turn off the gas and please do not flush the toilet.
The chilling BBC script for an announcement to be broadcast if the country came under nuclear attack in the early 1970s has been released from files in the National Archives in Kew, west London.
Gorbachev blames U.S. for nuclear deadlock on Korean Peninsula Xinhua
Former Soviet Union leader Mikhail S.Gorbachev on Wednesday criticized here the United States saying that Washington violated its agreement with Pyongyang and should be responsible for the nuclear deadlock on the Korean Peninsula.
It's a problem that the Democratic People's Republic of Korea (DPRK) recently backtracked on its pledge, said Gorbachev, who is attending an environmental forum in Seoul, at a press conference.
---
Department of Energy News
OpEdNews » DOE saying it's protecting us is a hard pill to swallow
You would think that after spending tens of millions of dollars on Environmental Impact Statements and Supplement Analyses that the DOE would be proud of its work. Yet so many documents relating to the Nevada Test Site (NTS) are missing online. This includes the 1996 NTS Environmental Impact Statement (EIS) and the most recent Draft Supplement Analysis, or Draft SA, a document that is drawn up, and reviewed by the public, every five years per the National Environmental Policy Act (NEPA) to see if the most recent EIS is still applicable, or adjustments need to be made. They appear to no longer exist online at the website of the DOE/NNSA/NSO (www.nv.doe.gov).*
Hanford News : Attorney to discuss ill Hanford workers issue
A former examiner with the Department of Labor program to compensate ill Hanford workers plans to bring her concerns to the Tri-Cities today.
Attorney Anne Block formerly worked in Seattle for the federal Energy Employees Occupational Illness Compensation Program and now is teaming with Hanford Challenge to help workers and their survivors receive compensation.
---
Other Energy News
The True Costs of Renewable Energy: ENN
As utility costs mount ever higher, Americans now have real options to take home energy matters into their own hands with "green" systems that can pay for themselves in as little as a few years.
Among the choices: wind, solar, geothermal and a "microhydro" option that is potentially cheaper than a year's tuition at many state colleges.
Renewable energy tax credits extended
The United States Congress passed tax credits for wind, solar, biomass, and geothermal energy, worth $17 billion over eight years.
The tax credit portion of the law beefs up and extends an expiring tax credit for renewable-energy projects. It extends a wind power credit for one year, extends geothermal and biomass energy credits for two years, and provides incentives to the solar industry " such as the removal of a $2,000 credit cap for residential solar installations" for eight years, until 2016.
Market Slide Puts a Spotlight on Big Oil's Cash Hoard " Royal Dutch Shell plc .com
Rising fears of a global economic downturn are sinking crude oil prices and driving down the share prices of major oil companies despite the industry's record profits of the last two years.
Exxon Mobil Corp., the largest U.S. company and largest Western oil company by market capitalization, has lost 17% of its share price since January, its worst showing since 1981. Its smaller peers are doing worse. The stock prices of Chevron Corp., BP PLC, Royal Dutch ShellPLC, Total SA and ConocoPhillips, the largest western oil companies, all hit new 52-week lows during the day on Monday.
The Lieberman-Warner Climate Security Act (S. 2191)
The bill will establish the core of a federal program to reduce U.S. greenhouse gas emissions substantially enough between 2008 and 2050 to avert catastrophic global warming. It will accomplish that purpose without harming America's economy or imposing hardship on its citizens. The greenhouse-gas emissions cap in the Climate Security Act covers U.S. electric power, transportation, manufacturing, and natural gas sources that together account for 87% of U.S. greenhouse-gas emissions.
Peak Oil and Worldwide Economic Recession Soften Oil Prices: Lull Before the Storm | Energy Bulletin
Oil Price Plunges from a Zenith
In the first half of 2008 we saw oil climb to approach $150 a barrel amid the pundits' warning of oil rocketing to $200 a barrel and way beyond due to the phenomenon of Peak Oil. In the wake of those heady days we have now witnessed the slumping of oil prices to well under $100 a barrel into October.
We have often heard that this is all within the context of declining oil supplies and escalating demand due to the rapid economic development taking hold in large regions and populations of earth, for example like in China and India, in addition to the maintenance of development in the more developed countries like the USA and Europe.
The graph below illustrated this rise and fall of oil prices, and particularly the fall in prices from an all time zenith of a few months ago (Williams, 2008).
USGS: US Energy Resource Base
This is a new overview of all fossile fuel and renewable energy resources in the U.S. It includes wind and solar resources.
'Dirty fuels' profit by bailout bill's tax breaks for renewable energy – Los Angeles Times
The renewable-energy tax incentives tucked into the financial bailout package passed by the House on Friday include billions of dollars in breaks for old-fashioned fossil-fuel processes such as liquefying coal and squeezing petroleum out of sand and rock.
These "dirty fuels" are making a tentative comeback among policymakers. Such ventures are aimed at "unconventional" deposits once deemed too expensive or technologically difficult to tap. Backers of the tax breaks believe the substantial incentives might boost these technologies and spur invention of new ones.
Canadian scientist creates atmosphere-saving CO2 scrubbing machine – Miscellaneous
An ever-present point of concern for the planet's future welfare, worries over damaging CO2 emissions could soon be a thing of the past thanks to a University of Calgary climate change scientist who's developed a machine capable of removing CO2 from the air.
More pointedly, David Keith and a team of researchers working out of the University of Calgary have been diligently looking for a way to capture harmful greenhouse gas carbon dioxide (CO2) directly from the air by utilising "near-commercial" technology.
California Energy Blog: Limping Economy Threatens Clean Tech Gravy Train
Clean Technology startups enjoyed another banner quarter in Q3, taking in $2.6 billion in venture capital investments, with 43% of that going to California companies. The most active investors were all from the Bay Area and included four venture capital funds and Google. So far, $6.6 billion has been invested in clean tech startups this year– more than all of last year. Year over year, investment in Q2 and Q3 was up 17% and 37%, respectively.
High stakes in Canada's vast oil-sands fields: ENN
The relentless search for oil has led explorers to the boreal forest of northeastern Alberta, among the jack pines and black spruce trees an hour's drive from the boom town of Fort McMurray. Kelly Hansen, operations manager at ConocoPhillips's $1 billion Surmont oil-sands plant, holds up the prize: a beaker of sticky black synbit, 50-50 blend of bitumen (a viscous, tarlike petroleum) and synthetic oil.
Study eases fear about wind farm threat to birds: ENN
Wind turbines do not drive birds from surrounding areas, British researchers said on Wednesday, in findings which could make it easier to build more wind farms.
Conservation groups have raised fears that large birds could get caught in the turbines and that the structures could disturb other species.
T. Boone Pickens finds new allies in fuel plan | Detroit Free Press
T. Boone Pickens, a conservative billionaire who made his money in oil, is creating strange bedfellows with his aggressive plan for renewable energy such as wind power and natural gas.
Last month, he held two conference calls with more than 27,000 members of the Sierra Club to talk up the plan. The environmental group, with some reservations, is on board. Last week, he met with Al Gore.
Today, he is scheduled to be on the University of Michigan campus, selling his ideas to students. He said he expects a packed house.
Wind and Solar Tax Credits Could Ride Into Law in Bailout Bill – washingtonpost.com
Last night was the tenth time since June 2007 that an extension of wind and solar tax credits have gone to the floor of the Senate. Seven times they have been stuck in bills that have gone to the floor of the House of Representatives.
And they're still not law.
Cincinnati wants to lead green roof movement in US – Yahoo! News
The City Council on Wednesday became the first in Ohio with a plan to channel grants and loans to residents and businesses to replace tar and shingles with vegetation.
Supporters of the idea want to see Cincinnati become a leader in green roofs, a European-born movement that has spread to only a few U.S. cities, including Chicago, Milwaukee and Seattle.
The Charleston Gazette – – 'Clean coal' policies absent, GAO finds
Federal policy-makers have taken few of the steps necessary if greenhouse emissions from coal-fired power plants are to be captured and stored underground, according to a new government report.
Coal industry backers are banking that "carbon capture and storage" will allow the industry to survive efforts to control global climate change.
But the U.S. Government Accountability Office report, released this week, adds to growing concerns that the technology isn't ready now – and might not be for a long time.
Reuters: World Bank's "green" energy funding up 87 percent
World Bank funding for efficient and renewable energy rose 87 this year to nearly $2.7 billion, reflecting the importance of moving to a low-carbon economy, the bank's energy chief said on Thursday.
Investment in "green" energy projects is essential for poor countries hit hard by soaring oil prices, said Jamal Saghir, World Bank Director for Energy, Transport and Water.
Inhabitat » Chicken Manure to power 90,000 Homes in the Netherlands!
Here at Inhabitat we love to see innovative reuses for organic waste, and so we're perpetually fascinated by the potential of poo to be used as a renewable source of energy. Last week Dutch agriculture minister Gerda Verburg announced a groundbreaking development for the field as she unveiled the world's largest biomass power plant to run exclusively on poultry manure. The plant will convert a third of the nation's chicken waste into energy while running at a capacity of 36.5 megawatts – enough to power 90,000 homes!
Peak Moment: Oil and Gas — The Next Meltdown? | Global Public Media
Drawing parallels with the current financial meltdown, Matthew Simmons, the CEO of Simmons & Company International, expresses his alarm about gasoline stocks being the lowest in several decades and refinery production down following recent hurricanes. He warns that if there were a run on the "energy bank" by everyone topping off their gasoline tanks, the U.S. would be out of fuel in three days, and grocery shelves largely emptied in a week. In an interview plus excerpts from his presentation at the Association for the Study of Peak Oil (ASPO-USA) conference on September 22, 2008, Matt highlights the risks and vulnerabilities in the finished oil products system, and answers audience questions.
Frank Gehry As Solar Power Developer? Paint-On Solar Steel Could Be Here in Three Years : TreeHugger
If Corus Group, an Anglo-Dutch steel manufacturer, has its way and their new work into developing solar cell paint comes to pass, the whole concept of what types of material can be used for generate electricity through photovoltaics could change. At least that's the promise. Renewable Energy World is saying that production on Corus' solar steel sheets could begin in three years, though doesn't really go beyond that in terms of timelines. The way it would work is this:
The Oil Drum | The First Wave Energy Farm of the World…It's About Time…
On Tuesday the 23th of September, the deployment of the first commercial wave energy farm in the world started. A Pelamis unit was towed into the sea, connected to an underwater cable and moored to the sea floor, at a site were it will stay for the next 15 years. The Industry was present at the highest level, as so a Minister and even the Navy showed up with a frigate to join the celebration.
Google announces plan to wean US off coal and oil – earth – 02 October 2008 – New Scientist Environment
Internet search giant Google – sometimes criticised for the amount of energy its servers use – now aims to do for the power grid what it did for the web.
Having conquered the market for web search by first simplifying how it is done and then linking advertising to users' search terms, Google Inc is now funding green technology and using its brand power to lobby for policy change.
Bloomberg.com: Global Oil Output Capacity to Fall Short With 6 Years, IEA Says
Global oil production capacity will be insufficient within six years, according to Nobuo Tanaka, executive director of the International Energy Agency.
Capacity will improve over the next two years, and "after 2013, the situation is somewhat worrisome," Tanaka said today in Berlin. "There is not enough capacity and we want to see much more expansion."
Surviving Peak Oil, Preparations, and Relocation: Peak Oil Preparation: Educating Family, Loved Ones, and Friends
Peak Oil will soon generate problems for individuals and families around the globe: unemployment; bankruptcy; inability to pay for heating oil, higher education, mortgage, and rent etc; the need for family members to share residences and expenses; violent street crime even in previously safe neighborhoods; the separation of family members (due to high airfares, the high cost of gasoline, or gasoline rationing); and anxiety and depression.
Energy Communities Alliance (ECA)- Contact
Energy Communities Alliance is the organization of local governments that are adjacent to or impacted by Department of Energy (DOE) activities. Our board members include elected officials and administrators from local governments impacted by DOE.
Energy Committee Alliance Bulletin: September 2008
---
Nuclear Editorial and Opinions
It's about time to kill off nuclear energy
Pop Quiz: what source of energy has received the most government subsidies since World War II, has a by-product that has remained dangerous for thousands of years, and is a major component of McCain's energy proposal?
If you said oil, you answered incorrectly.
What I'm talking about is nuclear energy "1950's energy of the future. Back then, it was thought that nuclear energy would be the radioactive wave that would carry the world into the atomic age, supplying nearly all of the world's electricity and a significant portion of its commercial energy. Obviously, nuclear energy has failed to live up to this expectation.
A deadly proposition – Las Vegas Sun
The Bush administration believes there is nothing wrong with building a nuclear waste dump that could cause at least one of every 125 individuals who live nearby to contract cancer. But if you happen to be one of those residents, chances are you won't be feeling good about the odds of getting that potentially fatal disease.
Unfortunately, those will be the odds of getting cancer for future residents who live in the vicinity of Yucca Mountain should that site 90 miles northwest of Las Vegas be turned into a dump for the nation's high-level nuclear waste.
Readers' letters | The Greenville News
The Sept. 13 editorial keeps up the drumbeat of The News to open Yucca Mountain for nuclear waste storage. Editorial page opinions in the past presented arguments both pro and con for nuclear power and the storage of its high-level toxic waste. Certainly there are justified concerns about the long-term storage of this waste. Those concerns have been expressed by trustworthy people in science and industry with no ax to grind.
This editorial spoke to a seldom expressed concern of ours, "The Yucca Mountain site could spur the expansion of nuclear power throughout the nation." As a consequence of this the need for more sites like Yucca Mountain could be increased as need for waste storage grows.
Editorial: Nuclear Power | Philadelphia Inquirer
The catch: Waste
America's realization that it must kick its expensive foreign-oil habit has energized the previously moribund nuclear power industry, which is proudly selling itself as the cheaper, cleaner alternative.
The Nuclear Regulatory Commission is considering at least a dozen applications for new power plants, and it expects to receive 23 more applications within two years.
Nuclear power should be included in the panoply of preferred alternatives to fossil fuels – along with wind, solar, geothermal, hyrdroelectric energy and anything else that weans the nation from its $700-billion-a-year taste for foreign oil.
Questions for TMI's renewal – PennLive.com
TMI-Alert Inc. sharply disagrees with the results of a recent poll paid for and released by Exelon on the relicensing of Three Mile Island. At issue are the questions that were not asked. The poll also failed to note that a majority of the folks who actually testified before the Nuclear Regulatory Commission were against extending the license of TMI-1.
The Top Nuclear Stories is published twice weekly. It is a produced
using a combination of social bookmarking and programming.
You can view or join the public group and add your own stories
by going here -> http://groups.diigo.com/groups/nukenews