The big news is the Wall Street collapse and bailout. Everybody has their hand out except the little guy right! Expect impacts across the board, and there is no telling just how farther how much more the economy will drop.
The attack on Bob Loux in Nevada is clearly an attempt to destroy the opposition to Yucca Mountain. Bob will be staying on until a replacement is found. Lots of other news to report, the NRC is offering a couple of news services, one is an email list server to monitor reactor licensing reviews and the other is a website to monitor decommissioning activities.  The india Treaty is disaster. There was a NPR story stating that the democrats were flooded with donations by Indians.
Global GNEP meetings were just completed in Europe. DOE"s Bodman delivered a personal message to the crowd from Bush that he was ready to help fund the development of reactors around the world!
A new report came out by the GAO on DOE's cleanup around the country. The Bulletin of Atomic Scientists has a new global report out on nuclear energy. The mining issue is red hot as well! Helen Caldicott has an interview out. Remember everybody. Tell your friends to request a delay in the closure of the NRC's uranium ISL mining GEIS! And a whole lot of stories on energy!
---
Top Nuclear Stories Index
---
Nuclear Reactor News
Govt queries Sydney reactor repair costs
The federal government says it has serious questions about ongoing repair costs at the Lucas Heights nuclear reactor in Sydney.
Design flaws in the $400 million reactor have seen it shut down for a total of 11 months since it began operations at the end of 2006.
The cost of repairs and loss productions is expected to run into millions.
Vue Weekly :Dr Helen Caldicott: Truth is stranger than fission
Helen Caldicott warns about the still-present nuclear danger
For more than 35 years, Dr Helen Caldicott has been an outspoken critic of the follies of the nuclear age, dedicating her life to shining a spotlight on the risks posed to human health and the environment by both nuclear weapons and the widespread use of nuclear power.
Bloomberg.com: Utilities Seek $122 Billion in loan support
— Southern Co., PPL Corp. and Duke Energy Corp. are among 17 utilities seeking $122 billion in loan guarantees from a U.S. Energy Department program that makes available $18.5 billion to build nuclear plants.
Power companies that want to build 21 reactors submitted applications for the guarantees, the department said in an e- mail today. Spokeswoman Bethany Shively said the department isn't naming the utilities.
The Frederick News-Post: The long haul (Calvert Cliffs)
A proposed third reactor for the Calvert Cliffs Nuclear Power Plant is a textbook example of the nation's energy dilemma.
While it would help alleviate Maryland's approaching energy supply crunch, is an extremely expensive and otherwise problematic new nuclear reactor the best choice over the long haul?
French EDF not to sign BE/Centrica deal until after EC OK: report
French energy giant EDF's UK subsidiary EDF Energy would not comment Wednesday on press reports that no deal would be reached with UK's Centrica over ownership of nuclear generator British Energy until after the European Commission ratified the French company's takeover bid. State-controlled EDF's Eur15.6 billion ($22 billion) takeover of British Energy was agreed September 24 by the boards of EDF and British Energy and is subject to UK and EC regulatory approval.
Associated Press: Financial crisis could dent nuclear plant growth
Growth in the construction of new nuclear plants worldwide is at risk because of the global financial crisis, U.S. Energy Secretary Samuel Bodman said Wednesday, adding that short-term projects like oil drilling are more likely to go ahead.
During a visit to Paris, Bodman said the crisis could have an impact on the "nuclear renaissance" that is sweeping the industry as countries around the globe search for alternatives to fossil fuels.
Long-term projects like nuclear plant building "are the ones that are going to be the most difficult to finance," he told reporters. While Bodman said he is hopeful the financial crisis will be resolved, "long term projects are at risk, I would think."
CapeCodTimes.com – State appeals ruling on nuclear plant safety
Massachusetts Attorney General Martha Coakley is appealing a decision by the federal Nuclear Regulatory Commission about safety issues at nuclear power plants, including the Pilgrim Nuclear Power Station in Plymouth.
Coakley's appeal comes roughly two months after the commission denied a request to consider new information about the risk of severe accidents in spent-fuel storage facilities at nuclear plants. The new information pertains to risks related to terrorist attacks, natural disasters, operator error and equipment failure, according to Coakley.
BBC NEWS| Mixed views on new nuclear build
Residents living near existing nuclear reactors only have "qualified support" for new power stations, a study shows.
While most locals trusted the operators of their nearby power station, some had a strong distrust of the UK Government and the nuclear industry, it added.
2008 world nuclear industry status report | Bulletin of the Atomic Scientists
Hype over the future of nuclear power is rampant, but the facts tell a different story. The percentage of nuclear-generated electricity in the overall global energy mix is decreasing. In this three-part series Mycle Schneider, a French independent nuclear analyst, explores the difficulties facing nuclear power throughout the world and in Western Europe and Asia in particular.
US ready to help finance global nuclear power expansion: Bush
The US is prepared to help other countries develop nuclear energy, including by "assisting with the necessary financing," President Bush told the International Atomic Energy Agency's General Conference in Vienna Monday. Bush's message was delivered as part of more extensive remarks by US Energy Secretary Samuel Bodman, who also said, "We must make the development of a global commercial nuclear infrastructure a priority." Bodman also called on other IAEA member states to establish an international fuel bank that would begin operations by the end of the year. The fuel bank's goal would be to provide an incentive to countries with new nuclear power programs to refrain from pursuing indigenous uranium enrichment programs.
Millstone makes deal with environmental groups — Newsday.com
State officials and environmental groups have reached an agreement with the Millstone nuclear power complex to expedite plans aimed at reducing the facility's effect on Long Island Sound.
Virginia-based Dominion, Millstone's owner, agreed Monday to immediately begin studying technologies and measures that would better protect fish and other sea creatures from Millstone's water-based system for cooling its reactors.
WSJ: Buffett Could Reshape Nuclear Power Industry – Cattle Network
Warren Buffett's decision to rescue Constellation Energy Group Inc. gives one of the nuclear power industry's biggest skeptics some important clout in deciding its future.
In agreeing to a $4.7-billion cash deal for Baltimore-based Constellation, Mr. Buffett's Berkshire Hathaway Inc. will gain control of three nuclear power plants. In addition, it will own half of a prominent nuclear-plant development company, UniStar Nuclear Energy LLC, which is trying to accelerate construction of the next generation of nuclear plants in the U.S.
Mr. Buffett, who has sizable investments in electric utilities and gas pipelines through Berkshire's energy firm, MidAmerican Energy Holding Co., has previously argued nuclear plants are too costly to build.
FT.com / UK – Cracks appear in the French nuclear consensus
Henri Bour glances round the courtyard of the old farmhouse his parents restored when they fled Algeria after independence in 1962. "There was nothing here, not even a single vine. They did everything. That's why I don't want to let it go," he says.
For 10 years he has run the Grangeneuve vineyard in Coteaux de Tricastin, the arid, southern region of the Rhône Valley. Now, aged 65 and thinking about handing over to the next generation, the former Pernod Ricard executive fears for the future.
BE investor declines to sell to EdF amid growing concerns – Telegraph
One of British Energy's biggest investors has so far declined to sell its stake to EdF, believing that the French company's £12.5bn takeover bid may yet fail regulatory hurdles.
M&G, which owns 5pc of the UK nuclear power generator and helped block EdF's original offer, argues that the revised bid significantly undervalues British Energy.
---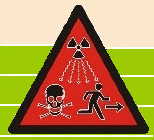 Nuclear Health and Safety News
Hanford News : Attorney to discuss ill Hanford workers issue
A former examiner with the Department of Labor program to compensate ill Hanford workers plans to bring her concerns to the Tri-Cities today.
Attorney Anne Block formerly worked in Seattle for the federal Energy Employees Occupational Illness Compensation Program and now is teaming with Hanford Challenge to help workers and their survivors receive compensation.
Chernobyl Fallout? Plutonium Found In Swedish Soil
When a reactor in the Chernobyl nuclear power plant exploded in 1986 in what was then the Soviet republic of Ukraine, radioactive elements were released in the air and dispersed over the Soviet Union, Europe and even eastern portions of North America.
What Next for "Atoms for Food" Partnership?
For decades, the IAEA and Food and Agriculture Organization (FAO) have spearheaded the development and application of nuclear techniques in food and agriculture, teaming up to contribute to the world´s goals for food security in valuable ways. Today the successful "Atoms for Food" partnership stands in the balance.
Cancer Rates Still a Concern – Health – redOrbit
Stephanie Smith was hoping for answers Monday night at the public meeting hosted by the state Department of Health to talk about higher-than-expected cancer rates in areas around the former Lake Ontario Ordnance Works.
Smith, of Youngstown, grew up and lived in Ransomville for 35 years, and is among those in the towns of Lewiston and Porter concerned about whether hazardous waste buried at the site might help explain why five out of nine members of her family — including herself — have cancer. Why she has seen neighbors all around her with cancer. Why she knows about a baby born without a liver.
Smith and some of the 75 others who came to the meeting were looking for something "more than statistics, much more direct, much more serious."
Many went away disappointed.
Anti-nuclear terrorism group launched – UPI.com
A new international effort to prevent nuclear materials from falling into terrorists' hands has been launched in Austria, officials say.
The World Institute for Nuclear Security will work alongside the International Atomic Energy Agency in seeking to improve world nuclear security and preventing nuclear terrorism, The Daily Telegraph reported Tuesday.
BBC NEWS | UK | University radiation probe begins
An expert has been appointed by a university to investigate claims that radiation exposure may be linked to the deaths of five people who worked there.
Professor David Coggon from the Medical Research Council will lead the review at the University of Manchester.
RIA Novosti – World – Russia to contribute $17 mln to Chernobyl cleanup
Russia will provide $17 million to help improve safety at the Chernobyl nuclear power plant, the site of the world's worst civilian nuclear disaster, and fully decommission it, a top Russian nuclear official said on Monday.
Three reactors of the Chernobyl plant continued to operate for several years after reactor number four exploded in 1986, the last reactor shutting down in 2000. The reactors still contain nuclear fuel rods, and require constant monitoring. The fourth reactor is housed in a Soviet-era sarcophagus set to be replaced by a $1.4 bln metal structure.
Bloomberg.com: Litvinenko's Murder Left Polonium `Crawling Walls,' Mixed Clues
The lurid London murder of former Russian secret agent Alexander Litvinenko with polonium-210 looks set to equal the tale of Jack the Ripper as a generator of inconclusive theories that open the way for ever more books.
"The Terminal Spy" by Alan S. Cowell of the New York Times is the latest installment.
---
NRC News
The Greeneville Sun – NRC Panel Reviews Safety At Erwin Plant
Three members of a Nuclear Regulatory Commission oversight panel met for more than two hours here on Wednesday afternoon with Nuclear Fuel Services, Inc., officials to discuss efforts to improve the company's "safety culture."
The NRC ordered NFS on Feb. 21, 2007 to improve its safety culture after a series of safety violations at its Erwin plant, according to a press release it issued last week.
FR: NRC: Kewaunee relicensing hearings
Notice of Acceptance for Docketing of the Application and Notice of Opportunity for Hearing Regarding Renewal of Facility Operating License No. DPR-43 for an Additional 20-Year Period; Dominion Energy Kewaunee, Inc.; Kewaunee Power Station
NRC: NRC Announces New Listserv for Operating Reactors Correspondence
The Nuclear Regulatory Commission is now distributing publicly available outgoing correspondence on operating nuclear plants via electronic notification through a listserv. Those NRC licensees, stakeholders and members of the public who have been on NRC distribution lists will now receive documents by emails. Others may subscribe to the service at http://www.nrc.gov/public-involve/listserver/plants-by-region.html.
"Sending documents via email is another way we are keeping the public current on nuclear plant news and information," said Joseph Giitter, Director of Division of Operating Reactor Licensing.
FR: NRC: Completion of uranium cleanup stie in Idaho
Salmon River Uranium Development Site; Notice of Completion of Remediation at Salmon River Uranium Development Site, Near North Fork, ID ACTION: Notice of completion of remediation at the Salmon River Uranium Development Site, near North Fork, Idaho.
FR: NRC: Exelcon COL on Victoria County reactor
Exelon Nuclear Texas Holdings, LLC; Notice of Receipt and Availability of Application for a Combined License On September 2, 2008, Exelon Nuclear Texas Holdings, LLC filed with the U.S. Nuclear Regulatory Commission (NRC, the Commission) pursuant to Section 103 of the Atomic Energy Act and Title 10 of the Code of Federal Regulations (10 CFR) Part 52, "Licenses, Certifications, and Approvals for Nuclear Power Plants," an application for a combined license (COL) for two economic simplified boiling water reactor (ESBWR) nuclear power plants, to be located in Victoria County, Texas. The reactors are to be identified as Victoria County Station, Units 1 and 2.
NRC: Find Sites Undergoing Decommissioning
The nuclear regulatory activities of the U.S. Nuclear Regulatory Commission (NRC) include decommissioning nuclear facilities. This involves safely removing a facility or site from service and reducing residual radioactivity to a level that permits the license to be terminated, with the property released either for unrestricted use or under specified restricted conditions.
Under certain conditions (as allowed by the Atomic Energy Act), the NRC enters into agreements with State governors. Those agreements authorize individual States to regulate the decommissioning of materials facilities within their borders. States that meet these conditions and agree to use the same regulatory standards as the NRC are called Agreement States. In States that do not have agreements with the NRC, the Office of Federal and State Materials and Environmental Management Programs (FSME) and the NRC's regional offices exercise regulatory authority over the decommissioning of materials facilities. In addition, the NRC retains regulatory authority over decommissioning in certain portions of Agreement States that are subject to "exclusive Federal jurisdiction," including most American Indian reservations and certain areas of military bases.
NRC: NRC Assumes Regulatory Authority Over Certain Radioactive Materials in Five States and U.S. Territories
The Nuclear Regulatory Commission is assuming regulatory authority over certain radioactive materials in five states, Guam, and some U.S. possessions, effective Sept. 30, under provisions of the Energy Policy Act (EPAct) of 2005.
The material in question consists of naturally occurring and accelerator-produced radioactive material (NARM), which had been under state authority until the EPAct included this material in the definition of "byproduct material" subject to the NRC's jurisdiction. The states affected by the current action are Vermont, West Virginia, Idaho, Missouri and South Dakota.
The NRC initially issued a waiver of its authority to allow the states to continue to regulate this material while the agency developed new regulations to implement the legislation. The final regulations became effective Nov. 30, 2007. At that time, the NRC terminated the waiver and assumed authority for NARM held by federal agencies and licensees in federally recognized Indian tribes, Delaware, Indiana, Wyoming, Montana, the District of Columbia, Puerto Rico and the U.S. Virgin Islands. This current action is the second phase of waiver terminations.
NRC to hold public review of B&W safety | Lynchburg News Advance
Nuclear Regulatory Commission officials on Tuesday will offer a public performance review outlining activities at Babcock & Wilcox.
The NRC's reviews of the company have been behind closed doors for three years, but the restrictions that closed the review to the public were lifted last year.
---
Nuclear Fuel Cycle News
Report calls for international arrangement for spent nuclear fuel
Assurances on disposition of spent nuclear fuel could be more important than guarantees of fresh fuel in convincing new nuclear countries to rely on international supply arrangements rather than pursuing their own uranium enrichment and spent fuel reprocessing programs, according to a study released Tuesday by the US and Russian national science academies. For several years, there have discussions about establishing an international system so that countries starting or considering nuclear programs do not also embark on enrichment and reprocessing programs, since this could give countries the capability to produce material — high-enriched uranium and plutonium, respectively — that can be used in nuclear weapons.
Mining towns not entirely happy with latest boom – Los Angeles Times
Some communities welcome the jobs and cash created by the skyrocketing prices of metals, but in other areas, the surge has generated battles with the tourism business and environmental groups.
Grand Canyon no place for uranium mining | www.azstarnet.com ®
The fight to preserve public lands adjacent to the Grand Canyon from uranium mining continues despite the Bush administration's refusal to cooperate.
It's a good and necessary fight, and we're grateful to Rep. Raúl Grijalva, D-Ariz., who has led the battle in Congress, and to the Center for Biological Diversity, the Grand Canyon Trust and the Sierra Club Grand Canyon Chapter, who are leading the fight in the courts.
Conservation groups challenge uranium mining threat to Colorado River – Las Vegas Sun
Conservation groups are challenging Interior Secretary Dirk Kempthorne today, saying he is allowing uranium exploration near the Colorado River and Grand Canyon National Park contrary to a congressional resolution passed in June.
Congress on June 25 prohibited uranium mining activity across 1 million acres of public lands in watersheds leading to the Colorado River that surround the Grand Canyon.
Cleanup of historic Uravan uranium mill completed
A chapter in the history of the uranium industry in western Colorado closed today when the U.S. Environmental Protection Agency (EPA) certified the completion of the 20-year cleanup of the Uravan Mill Superfund Site.
Britain's family uranium is safe in French hands – The Independent
EDF Energy's chief assures Margareta Pagano that consumers can put their trust in a new generation of nuclear reactors
Vincent de Rivaz, the chief executive of France's EDF Energy, which is now in control of the UK's nuclear energy programme, doesn't laugh when I ask if he has succeeded where Napoleon failed.
---
Nuclear Waste News
Bush signs funding legislation for WIPP – Carlsbad Current-Argus
An outline to fund the Waste Isolation Pilot Plant was part of a funding package signed by President Bush Tuesday night, according to a news release from the office of Sen. Pete Domenici, R-N.M.
Article Launched: 10/01/2008 09:05:09 PM MDT
WIPP is a U.S. Department of Energy facility designed to safely isolate defense-related transuranic waste from people and the environment. Waste temporarily stored at sites around the country is shipped to WIPP and permanently disposed of in rooms mined out of an ancient salt formation 2,150 feet below the surface. WIPP, which began waste disposal operations in 1999, is located 26 miles outside of Carlsbad.
More sound science? – Las Vegas Sun
The Environmental Protection Agency announced its radiation health standard for the proposed nuclear waste dump at Yucca Mountain. The standard itself sounds innocuous, setting the radiation level at 15 millirems "about equivalent to an X-ray" a year for the first 10,000 years of the project.
But Americans should have no confidence in that standard or in the Energy Department's plan to build a dump that can meet the standard. The Yucca Mountain project, 90 miles northwest of Las Vegas, has been a failure, and this standard shows how politics — not science — have prevailed.
Officials face anger over radioactive site | The Daily Journal
Residents had their first shot in nearly two years Tuesday night to corner regulators about the future of the former Shieldalloy Metallurgical Corp.
Advertisement
The issue is whether the radioactive residue of the former smelting facility goes away for disposal or becomes a 1,000-year environmental sore in eyesight of the downtown.
The U.S. Nuclear Regulatory Commission is overseeing the facility's decommissioning. It dispatched 12 officials, from groundwater specialists to legal counsel for an unusual meeting at Edgarton Memorial School on Catawba Avenue.
Deseret News | EPA sets Yucca radiation standards
The Environmental Protection Agency announced Tuesday it has established final radiation standards for the proposed nuclear waste repository at Yucca Mountain in Nevada. The standards are intended to protect human health and the environment for 1 million years.
Senate Majority Leader Harry Reid, D-Nev., said the "lowered" radiation standard will instead put people at risk.
EnergySolutions: Day of reckoning for Italian waste draws near – Salt Lake Tribune
October. Halloween. Ghosts and goblins. Just for the fun of it, we give ourselves a scare.
But this October has the potential for something truly frightening. The Nuclear Regulatory Commission may decide this month if Utah will be the final resting place for Italy's low-level radioactive waste.
That would be a bad thing for the nation, and for Utah in particular. Our No. 1 industry, tourism, would suffer. So would economic development. "World's Nuclear Waste Dumping Ground." It's not the kind of thing you put on a sign at the state border, or on chamber of commerce brochures. It's not the kind of reputation you want to have.
Nuclear repository may not be needed | Reno Gazette-Journal
The Nevada Nuclear Projects Agency should be restructured. It should look for nuclear technology opportunities using Yucca Mountain for Nevada rather than be against Yucca. Nevada could benefit greatly from nuclear technology by allowing nuclear power plants using "reprocessing."
The big picture – Las Vegas Sun
The overwhelming majority of Nevadans and their elected officials clearly realize the potential dangers of accepting the nation's high-level nuclear waste at the proposed Yucca Mountain dump 90 miles northwest of Las Vegas. They know that the accidental release of radioactive waste could have catastrophic effects on the state's population, its environment and its economy.
Reid Delivers Millions to Nevada Projects, Cuts Millions from Yucca
Nevada Senator Harry Reid today commended the passage of a package of bills that funds the federal government and important Nevada projects, while also cutting millions from the proposed Yucca Mountain nuclear waste dump.
"I am pleased the Senate passed these important funding bills," said Reid. "By working in a bipartisan fashion, we were able to pass legislation that funds the federal government, delivers millions of dollars to important Nevada projects, and also cuts more than $100 million from the President's budget for Yucca Mountain."
Retest suburb for radiation, inquiry recommends (Australian Broadcasting Corporation)
An Upper House inquiry into a former uranium smelter site at Hunters Hill in Sydney has recommended a thorough retesting of all properties on the site and a comprehensive remediation plan.
The smelter operated between 1911 and 1915 on what is now the location of four properties in Nelson Parade.
GAO: NUCLEAR WASTEAction Needed to Improve Accountability and Management of DOE's Major Cleanup Projects
DOE's Office of Environmental Management (EM) currently oversees more than 80 of these cleanup projects, primarily at government-owned, contractor-operated sites throughout the nation. Some of these highly complex projects have completion dates beyond 2050. Ten of these projects meet or nearly meet DOE's definition of major: projects whose costs exceed $1 billion in the near-term "usually a 5-year window of the project's total estimated life cycle.1,2 These 10 projects have combined estimated near-term costs of almost $19 billion and combined life cycle costs estimated to range between $115 billion and $143 billion, and they account for almost half of EM's $5.5 billion fiscal year 2009 budget request.3 These 10 projects are described in detail in appendix II and include the remediation, decontamination, and decommissioning, or the stabilization and disposition of:
EPA Issues Final Yucca Mountain Radiation Standards
EPA Issues Final Yucca Mountain Radiation Standards
(9/30/08) EPA has established radiation standards for the proposed spent nuclear fuel and high-level radioactive waste disposal facility at Yucca Mountain, Nevada.
EPA is required to set standards consistent with the findings and recommendations of the National Academy of Sciences (NAS) and satisfy a July 2004 court decision to extend the standards' duration. The Yucca Mountain standards are in line with approaches used in the international radioactive waste management community. The final standards will:
* Retain the dose limit of 15 millirem per year for the first 10,000 years after disposal;
* Establish a dose limit of 100 millirem annual exposure per year between 10,000 years and 1 million years;
* Require the Department of Energy (DOE) to consider the effects of climate change, earthquakes, volcanoes, and corrosion of the waste packages to safely contain the waste during the 1 million-year period; and
* Be consistent with the recommendations of the NAS by establishing a radiological protection standard for this facility at the time of peak dose up to 1 million years after disposal.
ReviewJournal.com – YUCCA MOUNTAIN BATTLE: Nuclear projects chief steps down
Nevada's Nuclear Projects Commission accepted the resignation Monday of Bob Loux, the man who for 23 years led the state's charge against federal plans to bury nuclear waste in Yucca Mountain and whose career now ends marred by controversy over unauthorized pay raises.
The seven-member commission, led by former U.S. Sen. Richard Bryan, decided unanimously to accept Loux's resignation and allowed him to continue to serve as executive director of the State Nuclear Projects Agency until his replacement is chosen by Gov. Jim Gibbons.
Associated Press: EPA issues radiation exposure rules for Yucca dump
No one knows what the earth will be like in a million years. But a proposed nuclear waste dump in Nevada must be designed to ensure that people living near it a million years from now are exposed to no more than 100 millirems of radiation annually.
And over the next 10,000 years, radiation exposure to the waste dump's neighbors may be no more than 15 millirems a year, or about what people get from an X-ray. People receive about 350 millirems a year of radiation on average from all background sources.
Bush Nominations for NWTRB
President George W. Bush today announced his intention to nominate two individuals, designate one individual, and appoint eight individuals to serve in his Administration.
The President intends to nominate Paul A. Quander, Jr., of the District of Columbia, to be Director of the Court Services and Offender Supervision Agency for the District of Columbia, for a term of six years. Mr. Quander previously served as Director of Court Services and Offender Supervision Agency for the District of Columbia. Prior to this he served as Assistant United States Attorney in the District of Columbia. Earlier in his career, he served as Deputy Director of the District of Columbia Department of Corrections. Mr. Quander received his bachelor's degree from Virginia State University and his JD from Howard University.
ReviewJournal.com – Loux resigns as Nevada nuclear projects chief
The Nevada Nuclear Projects Commission today unanimously accepted the resignation of Bob Loux as executive director of the state nuclear projects agency after recent revelations of inappropriate salary increases to himself and his staff.
The commission allowed Loux to stay on until his replacement can be found. The process is expected to take at least six weeks.
Loux apologized for the actions he took in the salary matters. He said he thought it would be best for him to step down so as not to be a distraction in the state's efforts to defeat federal plans to build a nuclear waste repository at Yucca Mountain, about 100 miles northwest of Las Vegas.
Dealing with nuclear waste | Spartanburg Herald-Journal
Most of the nation has nowhere to send its low-level nuclear waste.
It can't stop producing this waste. It's necessary for diagnosing and treating cancer and other diseases and for research. But because there is nowhere to send the waste, it piles up in hospitals, other medical facilities and research centers.
---
Nuclear Policy News
Bulletin of Atomic Scientists: September Newsletter
The bursting global security bubble
Are there lessons the United States and the rest of the world can learn about international security from the current financial meltdown?
CHRONOLOGY – Twists and turns in the India-U.S. nuclear deal| Reuters
The U.S. Congress on Wednesday approved a landmark deal ending the three-decade ban on U.S. nuclear trade with India, handing a victory to President George W. Bush on one of his top foreign policy priorities.
Here is a timeline of some key developments over the past three years:
FACTBOX – U.S.-India nuclear deal business potential | Reuters
The U.S. Congress approved a landmark deal on Wednesday ending a three-decade ban on nuclear trade with India, unleashing billions of dollars of investment and drawing the world's second most populous country closer to the West.
These are key business and economic implications of the deal:
— The agreement could open up around $27 billion in investments in 18-20 nuclear plants over the next 15 years, according to the Confederation of Indian Industry.
Labour, land woes may dog Indian nuclear power | Reuters
A U.S. civilian nuclear deal with India opens the taps to the country's fuel-starved reactors, paving the way for them to double output, but building new capacity looks tricky.
Obstacles such as land acquisition — already putting the brakes on projects like Tata Motors' low-cost Nano car — and a shortage of engineers mean the industry could struggle to attract what the Confederation of Indian Industry hopes will be $27 billion in 18-20 nuclear plants over the next 15 years.
Senate Backs Far-Reaching Nuclear Trade Deal With India – washingtonpost.com
The Senate last night approved a historic agreement that opens up nuclear trade with India for the first time since New Delhi conducted a nuclear test three decades ago, giving the Bush administration a significant foreign policy achievement in its final months.
BBC NEWS | India and France in nuclear deal
India and France have signed a major co-operation pact which paves the way for the sale of French nuclear reactors to Delhi, officials say.
The nuclear accord was agreed in Paris between Indian Prime Minister Manmohan Singh and President Nicolas Sarkozy.
Why does nuclear power fly in France, but not in the U.S.? – Machinist – Salon.com
While nuclear power is pretty cold (more or less) in the U.S., it's heating up around the world.
Eléctricité de France, the French power giant, just bought British Energy for about $23 billion, which gives the French company a major role in controlling British domestic energy production. France, of course, is well known for having three-quarters of its energy produced from nuclear power plants. (Compare that with about 20 percent in the U.S.)
Retiring Domenici bids farewell to U.S. Senate – Las Cruces Sun-News
New Mexico's longest-serving senator, Pete Domenici, talked of his work on nuclear power, the budget process and mental health parity as he reminisced about 36 years in Congress in a farewell speech on the Senate floor Saturday.
Domenici decided not to seek re-election after being diagnosed with an incurable brain disease. Congressmen Tom Udall, a Democrat, and Steve Pearce, a Republican, are battling to replace him in the Nov. 4 election.
The debate goes nuclear – Times Online
While the arguments rage on both sides, the experts say that time is running out
For the workers at Oldbury-on-Severn nuclear power plant, the next new year celebrations could be rather poignant. Just as Britain is planning the rebirth of nuclear power generation, their ageing plant will be closing down, probably on December 31. Oldbury, in Gloucestershire, has been pouring power into the national grid since 1967 and is the latest in a series of closures that has seen Britain's nuclear generating capacity fall from nearly 40% of the nation's needs in the 1980s to just 15% now. Most of the slack has been taken up by new gas-fired stations.
---
Nuclear Weapons News
Crooks and Liars » Senate Votes To Make Nonproliferation A Joke
Most folks missed it, because the vote came just before the bailout bill, but on Wednesday the US Senate voted 86-13 to approve the India 123 bill, giving India access to US nuclear know-how and materials for the first time since India conducted a nuclear weapons test three decades ago. Both presidential candidates voted for the bill and the House had already passed it 298 to 117. The roll call for the Senate vote shows that Boxer, Byrd, Feingold, Leahy and Sanders were among the few "Nay" votes.
Secret BBC script for nuclear apocalypse announcement released – Telegraph
But what was to be the Government message to the British population in the event of a nuclear apocalypse was not exactly Churchillian: don't forget to turn off the gas and please do not flush the toilet.
The chilling BBC script for an announcement to be broadcast if the country came under nuclear attack in the early 1970s has been released from files in the National Archives in Kew, west London.
Gorbachev blames U.S. for nuclear deadlock on Korean Peninsula Xinhua
Former Soviet Union leader Mikhail S.Gorbachev on Wednesday criticized here the United States saying that Washington violated its agreement with Pyongyang and should be responsible for the nuclear deadlock on the Korean Peninsula.
It's a problem that the Democratic People's Republic of Korea (DPRK) recently backtracked on its pledge, said Gorbachev, who is attending an environmental forum in Seoul, at a press conference.
Nuclear proliferation: Are we moving toward Cold War 2.0?: Scientific American Blog
If you thought the Cold War was over—that long nuclear standoff that shaped the last five decades of the 20th century—think again. Following his American counterpart, and perhaps prompted by new tensions over the war in Georgia and the agreement between the U.S. and Poland to deploy a missile defense system there, Russian president Dmitry Medvedev has announced plans to upgrade that country's "nuclear deterrent" by 2020.
The fragility of the global nuclear order – The Boston Globe
IN GOOD TIMES, unambiguous signs that the structural pillars of a system are at risk are frequently disregarded or downplayed. The current crisis in the global financial system is an apt occasion on which to pause to consider warning signs of risk to the global nuclear order.
In 1963, President John F. Kennedy warned that on the then-current trajectory there could be 25 nuclear-weapons states by the end of the 1970s. His warning helped motivate a surge of initiative culminating in the 1968 Nonproliferation Treaty. Today, 189 nations, including scores that have the technical capability to build nuclear arsenals, have renounced nuclear weapons.
West Complicit In New Nuclear Arms Race (from The Herald )
A new nuclear arms race has been entirely predictable. The Russian announcement (The Herald, September 27) that they plan to upgrade their nuclear space defence and build new nuclear submarines armed with cruise missiles is what was expected in response to the US decision to install new "missile shield" bases in Poland and the Czech Republic. And part of this scenario is the Blair/Brown decision to initiate a Trident renewal programme, committing us to a nuclear weapons programme for another 50 years.
---
Department of Energy News
Energy Committee Alliance Bulletin: September 2008
Coverage of a whole range of DOE issues from waste cleanup, funding and compensation of workers.
Department of Energy – Closing Statement to the GNEP Ministerial
As Minister Borloo indicated, today the GNEP members adopted a Joint Statement that reaffirms our strong commitment to ensuring that the expansion of civilian nuclear power is done safely and securely. . . in a manner that reduces the risk of nuclear proliferation and responsibly manages used nuclear fuel.
Bodman plans last appeal for nuclear power at IAEA meeting
US Energy Secretary Samuel Bodman will attend the International Atomic Energy Agency's general conference next week, advocating again for expansion of civilian nuclear energy and increased protection of nuclear materials worldwide. This will be his last scheduled appearance at the IAEA before the administration of President George Bush ends in January.
---
Other Energy News
California Energy Blog: Limping Economy Threatens Clean Tech Gravy Train
Clean Technology startups enjoyed another banner quarter in Q3, taking in $2.6 billion in venture capital investments, with 43% of that going to California companies. The most active investors were all from the Bay Area and included four venture capital funds and Google. So far, $6.6 billion has been invested in clean tech startups this year– more than all of last year. Year over year, investment in Q2 and Q3 was up 17% and 37%, respectively.
High stakes in Canada's vast oil-sands fields: ENN
The relentless search for oil has led explorers to the boreal forest of northeastern Alberta, among the jack pines and black spruce trees an hour's drive from the boom town of Fort McMurray. Kelly Hansen, operations manager at ConocoPhillips's $1 billion Surmont oil-sands plant, holds up the prize: a beaker of sticky black "synbit,"� a 50-50 blend of bitumen (a viscous, tarlike petroleum) and synthetic oil.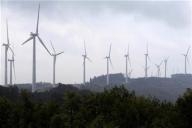 Study eases fear about wind farm threat to birds: ENN
Wind turbines do not drive birds from surrounding areas, British researchers said on Wednesday, in findings which could make it easier to build more wind farms.
Conservation groups have raised fears that large birds could get caught in the turbines and that the structures could disturb other species.
T. Boone Pickens finds new allies in fuel plan | Detroit Free Press
T. Boone Pickens, a conservative billionaire who made his money in oil, is creating strange bedfellows with his aggressive plan for renewable energy such as wind power and natural gas.
Last month, he held two conference calls with more than 27,000 members of the Sierra Club to talk up the plan. The environmental group, with some reservations, is on board. Last week, he met with Al Gore.
Today, he is scheduled to be on the University of Michigan campus, selling his ideas to students. He said he expects a packed house.
TVA urges conservation to limit rate impact
TENNESSEE The average Tennessee household uses 41 percent more electricity than the typical American household, but Joe Hoagland is determined to lessen that disparity.
As senior vice president of energy conservation for the Tennessee Valley Authority, Dr. Hoagland heads a $99 million program this year to help convince Tennessee Valley power users to buy less of what TVA sells. With today's increase in power rates of 2 percent, his job has gotten a little easier.
Wind and Solar Tax Credits Could Ride Into Law in Bailout Bill – washingtonpost.com
Last night was the tenth time since June 2007 that an extension of wind and solar tax credits have gone to the floor of the Senate. Seven times they have been stuck in bills that have gone to the floor of the House of Representatives.
And they're still not law.
Cincinnati wants to lead green roof movement in US – Yahoo! News
The City Council on Wednesday became the first in Ohio with a plan to channel grants and loans to residents and businesses to replace tar and shingles with vegetation.
Supporters of the idea want to see Cincinnati become a leader in green roofs, a European-born movement that has spread to only a few U.S. cities, including Chicago, Milwaukee and Seattle.
The Charleston Gazette – – 'Clean coal' policies absent, GAO finds
Federal policy-makers have taken few of the steps necessary if greenhouse emissions from coal-fired power plants are to be captured and stored underground, according to a new government report.
Coal industry backers are banking that "carbon capture and storage" will allow the industry to survive efforts to control global climate change.
But the U.S. Government Accountability Office report, released this week, adds to growing concerns that the technology isn't ready now – and might not be for a long time.
Reuters: World Bank's "green" energy funding up 87 percent
World Bank funding for efficient and renewable energy rose 87 this year to nearly $2.7 billion, reflecting the importance of moving to a low-carbon economy, the bank's energy chief said on Thursday.
Investment in "green" energy projects is essential for poor countries hit hard by soaring oil prices, said Jamal Saghir, World Bank Director for Energy, Transport and Water.
Inhabitat » Chicken Manure to power 90,000 Homes in the Netherlands!
Here at Inhabitat we love to see innovative reuses for organic waste, and so we're perpetually fascinated by the potential of poo to be used as a renewable source of energy. Last week Dutch agriculture minister Gerda Verburg announced a groundbreaking development for the field as she unveiled the world's largest biomass power plant to run exclusively on poultry manure. The plant will convert a third of the nation's chicken waste into energy while running at a capacity of 36.5 megawatts – enough to power 90,000 homes!
Peak Moment: Oil and Gas — The Next Meltdown? | Global Public Media
Drawing parallels with the current financial meltdown, Matthew Simmons, the CEO of Simmons & Company International, expresses his alarm about gasoline stocks being the lowest in several decades and refinery production down following recent hurricanes. He warns that if there were a run on the "energy bank" by everyone topping off their gasoline tanks, the U.S. would be out of fuel in three days, and grocery shelves largely emptied in a week. In an interview plus excerpts from his presentation at the Association for the Study of Peak Oil (ASPO-USA) conference on September 22, 2008, Matt highlights the risks and vulnerabilities in the finished oil products system, and answers audience questions.
Frank Gehry As Solar Power Developer? Paint-On Solar Steel Could Be Here in Three Years : TreeHugger
If Corus Group, an Anglo-Dutch steel manufacturer, has its way and their new work into developing solar cell paint comes to pass, the whole concept of what types of material can be used for generate electricity through photovoltaics could change. At least that's the promise. Renewable Energy World is saying that production on Corus' solar steel sheets could begin in three years, though doesn't really go beyond that in terms of timelines. The way it would work is this:
The Oil Drum | The First Wave Energy Farm of the World…It's About Time…
On Tuesday the 23th of September, the deployment of the first commercial wave energy farm in the world started. A Pelamis unit was towed into the sea, connected to an underwater cable and moored to the sea floor, at a site were it will stay for the next 15 years. The Industry was present at the highest level, as so a Minister and even the Navy showed up with a frigate to join the celebration.
Google announces plan to wean US off coal and oil – New Scientist Environment
Internet search giant Google – sometimes criticised for the amount of energy its servers use – now aims to do for the power grid what it did for the web.
Having conquered the market for web search by first simplifying how it is done and then linking advertising to users' search terms, Google Inc is now funding green technology and using its brand power to lobby for policy change.
Bloomberg.com: Global Oil Output Capacity to Fall Short With 6 Years, IEA Says
Global oil production capacity will be insufficient within six years, according to Nobuo Tanaka, executive director of the International Energy Agency.
Capacity will improve over the next two years, and "after 2013, the situation is somewhat worrisome," Tanaka said today in Berlin. "There is not enough capacity and we want to see much more expansion."
Surviving Peak Oil, Preparations, and Relocation: Peak Oil Preparation: Educating Family, Loved Ones, and Friends
Peak Oil will soon generate problems for individuals and families around the globe: unemployment; bankruptcy; inability to pay for heating oil, higher education, mortgage, and rent etc; the need for family members to share residences and expenses; violent street crime even in previously safe neighborhoods; the separation of family members (due to high airfares, the high cost of gasoline, or gasoline rationing); and anxiety and depression.
Gore's Rebellion – WSJ.com
For a while, it was a standard-issue Al Gore jeremiad, with calls for everything from installing solar panels in Darfur (seriously) to legal action against "the carbon lobby" for denying global warming (ditto). But then Mr. Gore really got going and told his disciples to head — literally — to the barricades to "stop" coal.
Europeans invest in sun's power
Field of mirrors in Spain generates solar-thermal electricity
As the sun rises over Seville in southern Spain, its blinding light bounces on a field of 624 mirrors surrounded by sunflowers.
Subscribers must LOG-IN to read this full story. Once you are logged in, all stories appear in their entirety.
Interesting times and oil prices | Energy Bulletin
Since 1929 is a frequent topic these days, I checked out world oil consumption from 1929 to 1939, and I found that world consumption in 1939 was up from 1929. In fact, it looks like 1930 was the only down year in this time period. One of the factors contributing to the increase in consumption was that millions of people wanted to drive cars for the first time. For example, there were three million more cars on the road in the US in 1937 than in 1929, according to Frederick Allen.
Today, hundreds of millions of people worldwide want to drive cars for the first time, while oil consumption worldwide is up about tenfold from the Thirties.
Peak Energy: Petrol Price Tracker
Google has released an iGoogle gadget that tracks petrol prices – iGoogle: Petrol Price Tracker. I'm not sure if it works outside Australia, but it seems to work fine for Sydney. As they say in the video, you are better off cycling, walking or taking public transport – but if you have to drive, this will help make it less expensive.
California Energy Blog: The Energy Agenda
Ted Nordhaus and Michael Shellenberger have an oped in today's LA Times that posits the theory that environmentalists got complacent and read too many "of their own press clippings," allowing conservatives/Republicans to coopt the entire energy agenda.
By focusing like a laser beam on price and supply issues, the right made energy a pocketbook, rather than an environmental issue, and– so say Nordhaus and Shellenberger– that has dealt the green energy agenda a serious body blow.
Peak Energy: The Geopolitics of Energy: A Systems-Thinking Approach
I think that this concept of "Energy Geopolitics" is extremely broad and complex. As a result, it's necessary to take a systems-thinking approach, addressing the issues of complexity and feedback loops head-on. My goal here is, in only 10 slides, to start with the sources of geopolitical conflict and tie them up into a coherent model of a system of geopolitical disruption to energy and resource supplies. …
Kicking oil habit harder than they say: ENN
Barack Obama and John McCain are promising voters a Tomorrowland of electric cars and high-speed trains and solar panels, a vision of American life without a drop of imported oil.
But their plans to get there look more like Fantasyland.
A host of energy policy experts agree that true "energy independence"—a key catch phrase of this presidential campaign—would be far more expensive and disruptive than either candidate is telling you.
Off-Shore Wind Power Set to Expand: ENN
In South Korea, wind power would be a likely resource to help the world's tenth largest energy consumer meet government goals to lower fossil fuel dependency through greater investment in renewable energy.
Environmental Factors and Low Cost Propel the European Flywheel UPS Market Forward
Amid growing concerns over the preservation of the environment, the quest for energy efficient and greener technologies is intensifying in Europe, especially after the signing of the Kyoto Protocol. Green initiatives have encouraged the gravitation towards environmentally friendly technologies such as flywheel UPS systems. The European Commission energy efficiency action plan has also helped drive the uptake of flywheel UPS systems.
New analysis from Frost & Sullivan (http://www.powersupplies.frost.com), European Flywheel UPS Markets, finds that market earned revenues of over €25.4 million in 2007 and estimates this to reach €58 million in 2014.
"Although the technology has been in existence for a long time, it has seen widespread acceptance and increased uptake only over the past three or four years," says Frost & Sullivan programme manager Malavika Tohani. "Flywheel UPS systems use kinetic energy, eliminating harmful emissions and disposal issues and reducing the impact on the environment."
Scotland plans world's largest tidal energy project | Greenbang
Plans to develop the world's largest tidal power project off the coast of Scotland and Northern Ireland have been unveiled today by ScottishPower.
Three sites will initially be developed with a combined outpout of 60MW. Two of the sites are in Scotland in the Pentland Firth and the Sound of Islay, with the third off the North Antrim coast in Northern Ireland.
The projects will use the Là nstrøm tidal turbine d
Alliance to Save Energy: September 2008: State Policy Bulletin
State Updates
Legislative updates from Alabama, Alaska, California, Colorado, Connecticut, Washington, DC, Delaware, Florida, Georgia, Hawaii, Illinois, Indiana, Iowa, Kansas, Kentucky, Louisiana, Maine, Massachusetts, Michigan, Minnesota, Missouri, North Carolina New Hampshire New Jersey, New Mexico, New York, Ohio, Oklahoma, Pennsylvania, Rhode Island, South Carolina, Tennessee, Utah, Vermont, Virginia
Radical new vision of a cooler life on earth – Times Online
---
Nuclear Editorial and Opinions
Patrick Moore: The case for more nuclear power in Texas | News for Dallas, Texas | Dallas Morning News | Opinion: Viewpoints
A nuclear energy renaissance is in full swing in the Lone Star State. Luminant Generation recently filed a federal permit to build two new reactors at its Comanche Peak nuclear plant in Somervell County. That makes six new nuclear reactors pending statewide, which would more than double the state's production of electricity from virtually carbon-free nuclear power.
The Top Nuclear Stories is published twice weekly. It is a produced
using a combination of social bookmarking and programming.
You can view or join the public group and add your own stories
by going here -> http://groups.diigo.com/groups/nukenews