The pay raise scandal around Bob Loux in Nevada continues as opponents have called for all kinds of investigations, even a civil lawsuit that was tossed. More reactors for Detroit, Pakistan, Kenya, and Denver?
The EU blocked an attempt by Lithuania to keep a Chernobyl look alike operating, and news has leaked out that China censored news of a major reactor fire in late August.
Two new safety studies (Chernobyl), and another major media spin in the UK. Last Spring as well as this week, more news of the Sellafield body parts scandal would be countered by the government releasing a new report calling more nukes, just as another report came out attacking wind proposals and calling to scrap climate change goals. Two stories about economics hit in Europe, with a keay one on the costs of Finland's latest reactor. The CIA acknowlledged that it was in on Israel's strike at Syria last year, and now there are Russian bombers patrolling the coasts of Venezuella.
Economic concerns are hitting TVA as well as South Carolina, and yeah Buffet bought Constellation! The president announced his formal findings on his treaty with India, a worker was killed at the Monticello facility in Minnesota and Vermont Yankee jumped up another notch. What's this about a secret DOL agenda with radiation victims! New numbers on energy subsides are out. The gang of 20 nuclear scam went down,but so did legislation to help DOE radiation victims.nbsp; And a reminder the GEIS for ISL mining across the country deadline to comment is coming fast!
---
Top Nuclear Stories Index
---
Nuclear Reactor News
Daily Times – REGION:India's clean nuclear record questioned
* Nuclear watchdog group says India may be releasing sensitive know-how to firms
WASHINGTON: India's claim that it has a spotless record when it comes to nuclear proliferation has been questioned by a leading nuclear watchdog group.
The Institute for Science and International Security (ISIS) believes that important questions remain about the adequacy and implementation of India's export control and nuclear classification procedures.
donga.com: China Covered Up Nuke Plant Fire Last Month`
A big fire broke out last month in China`s biggest nuclear power plant in Lianyungang, Jiangsu Province, and though a radiation leak was suspected, Chinese media did not report the accident, the Hong Kong daily Ming Pao said yesterday.
The daily said the fire occurred Aug. 26 after a transformer at the Tianwan nuclear plant exploded.
Fourteen fire engines and 66 firefighters were dispatched to the scene, but it took more than five hours to put out the blaze.
AFP: MidAmerican Energy to buy Constellation in 4.7 bln dlr deal
MidAmerican Energy Holdings Company, a subsidiary of Warren Buffett's Berkshire Hathaway, agreed Thursday to acquire Constellation Energy for around 4.7 billion dollars in cash.
The companies said in a joint statement that MidAmerican agreed to purchase all outstanding shares of Constellation Energy for 26.50 dollars per share.
MidAmerican shares which lost about 58 percent of their value this week, leapt 1.94 percent to 25.25 dollars on the news.
DTE submits application for new nuclear plant – mlive.com
DTE Energy Co. has filed an application to build a new nuclear power plant near its existing Fermi 2 reactor in southeastern Michigan.
DTE Chairman and CEO Anthony Earley Jr. says the project will take at least four years to be approved by the federal Nuclear Regulatory Commission.
TVA may face debt cap: Knoxville News Sentinel
Completing nuclear sites, capital growth nears $30 billion limit
federal utility decides to build more nuclear plants.
TVA's debt now totals about $25.2 billion. The agency has been able to cut its debt by more than $2.5 billion since 1997. Still, this leaves less than $5 billion for new capital projects.
Lithuanian hope for nuclear extension dashed by EU – Forbes.com
Lithuania's hopes of being allowed to extend the life of its Ignalina nuclear power plant were dashed on Wednesday by the European Commission.
In its treaty on joining the European Union in 2004, Lithuania promised to shut by the end of 2009 the second reactor at the plant, which is similar to Ukraine's Chernobyl facility where the world's worst nuclear disaster struck in 1986.
Olkiluoto nuclear site strike averted
The Finnish Construction Union said Tuesday it had withdrawn a strike notice affecting the entire Olkiluoto nuclear power station site after a day of talks with Rimec, one of the subcontractors at the site.
Kyösti Suokas, a chair of the union, said late on Tuesday that Rimec had convinced the union that the company had forwarded withheld wages to the state as tax and social security contributions.
Representatives from Bouygues, the main contractor of the power station, also attended the talks.
The strike had been scheduled to commence on Wednesday.
Bloomberg.com: GE Asks U.K. to Suspend Approval of Nuclear Reactor
General Electric Co.'s nuclear venture with Hitachi Ltd. asked the U.K. to temporarily halt the process of assessing the company's latest reactor design and will focus its efforts on getting U.S. approval instead.
GE-Hitachi requested the suspension of the assessment of its so-called Economic Simplified Boiling Water Reactor and will now focus its resources on a design certification process in the U.S., spokeswoman Elizabeth Kuronen said today by phone from Wilmington, North Carolina.
Panel seeks timely VY event reporting – Brattleboro Reformer
One little thing can turn into a big headache, or worse, said Jim Matteau, executive director of Windham Regional Commission.
Matteau is concerned that an event that may not need to be reported according to Nuclear Regulatory Commission standards could cause a cascade of events requiring the notification of emergency planners and possible implementation of evacuation procedures.
"We do these practices all the time and they always start with something simple," said Matteau.
Cooling tower woes continue at Vt. Yankee
The Vermont Yankee nuclear plant is suffering from another problem with its cooling towers, with leaks of more than 60 gallons of water a minute attributed to faulty packing in pipe joints, officials said Wednesday.
Spokesmen for Vermont Yankee owner Entergy Nuclear and the U.S. Nuclear Regulatory Commission said the leaks were in sections of the Vermont Yankee's east cooling tower not considered key to plant safety.
Yankee suffers more setbacks: Rutland Herald Online
Cooling tower leakage forces power reduction
BRATTLEBORO There are more problems with the cooling towers at the Vermont Yankee nuclear plant.
Entergy Nuclear officials announced Wednesday they had been forced to cut power production at the Vernon reactor to about 55 percent because of new problems with one of the plant's two cooling towers.
The company said a packing material used in the expansion joints in the piping in the east tower had sprung a leak in three different locations, leaking a total of 60 gallons a minute.
3rd leak plagues Yankee – Brattleboro Reformer
Vermont Yankee discovered another leak in a cooling tower on Tuesday night. This one doesn't appear to be related to leaks that caused two power reductions in the past year, said a spokesman for the nuclear power plant in Vernon.
"The leak was not related to any structural issues as had been the cause of previous events in the cooling tower," stated Rob Williams, in an e-mail to the media.
When the leak in the east tower's distribution pipe was discovered Tuesday night, it was taken out of service and the plant's power generation ramped down to 57 percent of capacity.
The west tower re-mained in service, saidWilliams, Vermont Yankee spokesman. Repairs should be done soon, he said, and the plant would then return to full power production.
Vt. Yankee finds more problems with tower: Rutland Herald Online
Entergy Nuclear officials said Thursday inspectors have found additional "degraded" support beams in Vermont Yankee's east cooling tower.
Robert Williams, spokesman for Entergy Nuclear, said a total of five cracked or broken columns have been discovered since the tower was pulled offline Tuesday night, when three leaks were found in a pipe carrying water from the Connecticut River.
Williams said repairs were under way, and two of the five beams had already been replaced.
"The tower work is nearing completion," he said.
VPR Regional News: Vt Yankee reports another leak at nuclear plant
The cooling system at the Vermont Yankee nuclear plant has sprung another leak – the third in just over a year.
Plant officials say an expansion joint that carries water to the east cooling tower leaked more than 60 gallons of water a minute.
The plant cut its power output in half while the problem was fixed.
Cooling tower woes continue at Vt. Yankee – Boston.com
The Vermont Yankee nuclear plant is suffering from another problem with its cooling towers, with leaks of more than 60 gallons of water a minute attributed to faulty packing in pipe joints, officials said Wednesday.
Spokesmen for Vermont Yankee owner Entergy Nuclear and the U.S. Nuclear Regulatory Commission said the leaks were in sections of the Vermont Yankee's east cooling tower not considered key to plant safety.
TMI poll irrelevant – The York Daily Record
Since when is nuclear an "alternative energy source"?
Nuclear power has been around for decades. It's second only to coal for electricity production in the United States, according to the U.S. Department of Energy.
And yet in its recent public survey, Three Mile Island repeatedly refers to nuclear power as an "alternative energy source."
Worker electrocuted during repairs at Xcel nuclear plant
A man working at Xcel Energy's nuclear generating plant in Monticello was injured and later died after the vehicle he was operating touched a high-voltage power line Wednesday morning, according to the Wright County Sheriff's Office.
Oconee nuke plant incident raises safety concerns | The Greenville News
The Union of Concerned Scientists said Tuesday that Oconee Nuclear Station workers were exposed to "dangerous" levels of radiation due to "mishaps" during an April incident — allegations Duke Energy denies.
A Duke spokeswoman said Tuesday that areas of the reactor building were evacuated as a precaution, and workers weren't sent into high-radiation areas.
Dave Lochbaum, director of nuclear safety projects for the union, said that during the shutdown "the company had damaged two reactor coolant pumps, unknowingly exceeded reactor cool-down limits and triggered a potentially disastrous loss-of-coolant accident."
Free Times – SCE&G Seeks Rate Hike for Nuclear Reactors
When SCE&G filed an application in May to raise its rates by 37 percent, buried in the application was a petition to begin clearing a site for two new reactors at the utility's V.C. Summer Nuclear Station in Fairfield County.
While the power company posted a notice that it would accept public comments on the petition, SCE&G did not plan a hearing to discuss its plans, according to Tom Clements, regional coordinator of nuclear issues for Friends of the Earth. "They had requested in the petition that the decision be made by the [S.C.] Public Service Commission without any form of hearing," Clements says.
Tri-State considers nuclear power plant – The Denver Post
More than half of Tri-State Generation and Transmission Association's customers support the use of nuclear power, a company official told a state legislative panel Tuesday.
Colorado's second-largest utility is studying whether it would be feasible to build a nuclear power plant on a 16,000- acre site in southeastern Colorado.
The Westminster-based company would have to partner with another utility such as Xcel Energy or Public Service Co. of New Mexico because of the size and cost of a nuclear plant, Tri-State senior vice president Mac McLennan told the transportation legislation review committee. A nuclear plant typically costs billions of dollars and generates at least 1,000 megawatts of power.
Reuters: Kenya considers nuclear power plant: minister
Kenya is seeking investors and technical knowledge to build a small nuclear plant to meet growing electricity needs, its energy minister said on Monday.
East Africa's biggest economy can generate 1,100 megawatts of electricity compared with peak time demand of 1,050. That capacity includes emergency supplies from independent power producers.
"We are thinking of a small plant to generate about 1,000 megawatts initially. From very rough castings, initially it will cost us about $1 billion," Kiraitu Murungi told reporters.
High-Temperature Reactor to Appear in Russia by 2020 :: Russia-InfoCentre
Russian engineers announced plans on building high-temperature nuclear reactor with gas cooling in our country by 2020.
Existing atomic power plants are aimed at producing electricity and low-temperature heat for warming and water desalination. High-temperature reactors will expand plant workability.
Temperatures about 1000 degrees Centigrade allow using heat in other field of economy, such as hydrogen synthesis, fertilizer production, metallurgical industry and etc. Moreover, high-temperature nuclear reactors do not leave radioactive wastes, thus solving many problems with environment and nuclear weapons.
Splitting the atom costs double in Finland | IceNews –
Finland's plans to build the world's first next-generation pressurised water reactor has hit a rough patch as the initial estimated price tag has now doubled to nearly 4.5 billion euro. Areva, the French nuclear construction company building the power plant, announced that the final costs for the reactor will be 50 percent higher than originally estimated, according to Les Echos, a business newspaper.
The reasons for the increase in building costs at the power plant in Olkiluoto include both rising global prices for materials and the need for Areva to bring in additional skilled workers to ensure a quality product. This could have something to do with a recent report issued by Greenpeace condemning the safety and quality of essential welding on the plant. Confidential sources within the construction site reported that the welds were being done by unqualified welders and inspected by unqualified supervisors.
FT.com / Reports – Nuclear: Inefficiencies bedevil the N-industry
When Christophe de Margerie, Total's chief executive, was devising ways to secure the oil group's future, it and its peers were making more money from high oil prices than ever before.
But, over the past few years, fewer big new fields have been found, and international majors are being squeezed out of some existing developments, such as in Venezuela.
Vt. Yankee hearing draws 250: Rutland Herald Online
Opponents of nuclear power pointed to the turmoil on Wall Street on Monday as proof the state needed more guarantees from Entergy Nuclear that money would be there in the future to dismantle and clean up the Vermont Yankee nuclear plant.
More than 250 people turned out Monday night to urge the Vermont Public Service Board to either deny the owners of the Vermont Yankee nuclear plant a 20-year extension on its state per
The State | SCANA spent $200K lobbying government in 2Q
Electric and natural gas utility SCANA Corp. spent $200,000 in the second quarter to lobby on nuclear energy funding and other issues, according to a recent disclosure report.
Columbia-based SCANA also lobbied the federal government on legislation involving Energy Department loan guarantees, nuclear waste disposal, clean air, climate change, rail competition and fuel production tax credits.
Duke answers nuclear watchdog's complaint about Oconee incident: Anderson Independent-Mail
A nuclear industry watchdog group has chided Duke Energy for the way the Charlotte-based energy company handled a recent scheduled refueling operation that included the replacement of coolant pumps and seals.
During a routine shutdown of Unit 1 April 12 at the Oconee Nuclear Station on S.C. 130 north of Seneca vibrations were detected by monitors. Officials of the U.S. Nuclear Regulatory Commission conducted a special inspection to assess the circumstances associated with the high vibrations.
FP&L looking to uprate three of its nuclear plants
Florida Power and Light is looking to uprate three of its nuclear plants: St. Lucie, Turkey Point and Point Beach. FP&L Director of Nuclear Fuel Services Claude Villard told the Platts Nuclear Fuel Strategies conference in Arlington, Virginia September 15 that the uprating of its nuclear plants would result in a 10% increase in demand for uranium. He said Turkey Point and St. Lucie are each looking at boosting their generating capacity by 200 MW, with an uprated St. Lucie-1 scheduled to go online in fall 2011 and unit 2 in spring 2012. Turkey Point's uprated unit 3 is slated to begin generating at its increased capacity in spring 2012 and unit 4 in fall 2012. Point Beach is looking to increase capacity by 180 MW.
High nuclear costs — dailypress.com
Many people seem to be holding up nuclear power as the answer to our current energy crisis. I don't believe nuclear power is the answer for several reasons, with its high cost being the main reason.
Nuclear power construction costs are huge. The costs and economic failure of nuclear power construction in the 1970s and 1980s were described by Forbes magazine as "the largest managerial disaster in U.S. business history, involving $100 billion in wasted investments and cost overruns, exceeded in magnitude only by the Vietnam War and the savings and loan crisis." These high costs are not just a thing of the past. Currently, Finland is constructing the Olkiluoto-3 reactor, which is at least 24 months behind schedule after 28 months, and at least 50 percent over budget. Maybe that is why, in 2007, new nuclear received no investment from private capital, whereas decentralized renewables worldwide received $71 billion.
Bellefonte request breaks law, groups say – al.com
Three environmental groups accuse the Tennessee Valley Authority of violating federal environmental law in its latest request to complete two reactors at Bellefonte Nuclear Plant near Scottsboro and build another plant with two reactors next to it.
TVA's neglecting to include the two unfinished reactor units in its licensing application to the Nuclear Regulatory Commission for two new reactors violates the National Environmental Policy Act, according to the groups' petition to the NRC for a hearing on the issue.
---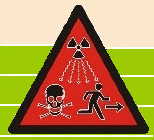 Nuclear Health and Safety News
Newswire: Study Shows Significant Impact of Chernobyl Nuclear Accident on Bone Development in Russian Women | NewswireToday
This study of bone density compares BMD development in 2854 women affected by the Chernobyl nuclear accident with two non-contaminated control groups using the DXL Calscan portable bone densitometer device. By Prof. S.S. Rodionova, CITO (Moscow).
A new study has been published in the international journal "Annals of Traumatology and Orthopedics" by a research team led by Prof. S.S. Rodionova, founder of the Russian Osteoporosis Society and Professor of Traumatology at the Central Institute of Traumatology & Orthopedics (CITO). Random bone mineral density testing was performed using the portable DXL Calscan device (Demetech, Sweden) on 2854 women who are now between the ages of 15 and 80 years. The device uses a patented technology of dual energy x-ray and laser (DXL) to better eliminate errors caused by lean soft tissue and fat in DXA devices.
The Chernobyl accident of April 1986 caused radioactive contamination to the environment in many communities in the Brjansk region of western Russia, near the Ukraine and Belarus borders. While some specific communities within this region were spared from this contamination, other communities were greatly affected. The effects of the environmental damage caused in the affected communities continue to be seen in the form of health problems for their inhabitants. This study examines the increased risk of osteoporosis and future fragility fractures in affected areas compared to control groups.
BBC NEWS | UK | Body parts records to be released
An inquiry into the removal of body tissue from dead Sellafield nuclear workers can examine the patients' medical records, a judge has ruled.
Michael Redfern QC is heading a public inquiry into why samples were taken between 1962 and 1992 and whether next of kin were informed.
Lawmakers Unhappy with Workplace Risk Rule – Public Health – OMB Watch
Yesterday, a House panel held an oversight hearing concerning Labor Secretary Elaine Chao's proposal to change the way the Occupational Safety and Health Administration and the Mine Safety and Health Administration calculate on-the-job risks. Occupational health advocates and good government groups, such as OMB Watch, oppose the controversial rule. However, Bush officials are aggressively pushing the new policy through the rulemaking pipeline.
Radio Prague: Chernobyl nuclear disaster shocks the world
Twenty-two years ago, the most serious accident in nuclear history disrupted the lives of millions of people. Massive amounts of radioactive materials were released into the environment resulting in a radioactive cloud that spread over much of Europe. The greatest contamination occurred around the Chernobyl nuclear power station in areas that are now part of Belarus, Russia, and Ukraine. People in Czechoslovakia were not in acute danger, but like others in the communist block they learnt about the nuclear accident many days after it happened and the media censorship ordered by the communist regime prevented them from taking even the most basic precautions.
Nuclear watchdog charges nuclear operator over lax security : Europe World
The Swedish nuclear watchdog on Wednesday filed charges against the operators of a Swedish nuclear plant over failing to uphold security checks at the plant. The Swedish Radiation Safety Authority said the Oskarshamn nuclear plant operators had failed to ensure 24-hour checks of people entering and leaving the site.
The security lapse was detected in connection with an inspection at the end of May, the nuclear watchdog said.
Lewiston cancer study released – Business First of Buffalo:
State Health Department officials are not able to draw a connection between cancer rates and the presence of an ordnance works storage site in Lewiston.
The health department released its final report Sept. 17 on cancer incidents among individuals living near the former Lake Ontario Ordnance Works and Niagara Falls Storage Site in the towns of Lewiston and Porter.
Alexander introduces more sick worker legislation – The Oak Ridger
U.S. Sen. Lamar Alexander, R-Tenn., last week introduced legislation that would ensure compensation for the families of sick former nuclear workers won't be taken away in cases where sick workers or their eligible survivors die before their claims are processed.
"We should not allow an inefficient bureaucracy to run out the clock through a claims process that takes so long that our Cold War heroes are dying before their claims are processed, leaving their families with no compensation," Alexander said in a press release. "The men and women who built our nuclear deterrent — and their families — deserve better. According to estimates from the Department of Labor, this will affect approximately 1,200 current and future claimants."
Sick Hanford worker amendment dies – | Tri-City Herald
An amendment that would have allowed more survivors of ill Hanford workers to collect compensation hit a dead end Tuesday in the Senate.
Before the amendment to the National Defense Authorization Act of Fiscal Year 2009 was considered, the Senate voted to cut off debate on the bill, effectively killing the amendment.
Sen. Lamar Alexander, R-Tenn., had proposed the amendment to ensure that compensation for sick former nuclear workers would not be taken away in cases in which an ill worker or a survivor who had filed a claim died before the claim was processed. The Department of Labor estimated it would have helped about 1,200 current and future claimants under the Energy Employees Occupational Illness Compensation Program.
Scientists find more hazardous hotspots on beach – Scotsman.com
SCIENTISTS have pinpointed seven new radioactive hotspots on a public beach in Fife, it emerged yesterday.
Close to the site of a former Second World War airfield, Dalgety Bay has long been suspected of being contaminated by parts from planes which were dismantled prior to parts of the coastline being reclaimed.
Dangerous material such as radium was used to coat the luminous dials of wartime aircraft so that they could be read at night.
Manchester Confidential – Radioactive rooms at the University of Manchester
John Nuttall takes a personal view of the radiation deaths
Last week reports emerged of suspicions that two ex-University of Manchester lecturers who had both died from cancer were exposed to radiation from working in rooms previously used to store radioactive materials by nuclear physicist Ernest Rutherford.
Facing South: Incident at Duke's S.C. nuke plant exposed workers to high radiation levels
A series of mishaps that occurred during a recent refueling outage at Duke Energy's Oconee nuclear plant near Greenville, S.C. exposed workers to dangerous levels of radiation, the Union of Concerned Scientists reports.
On April 12, the plant shut down for refueling — the 24th such outage since the reactor began operating in the early 1970s. But practice clearly did not make perfect, as one mishap after another occurred during the 36-hour shutdown. By the time the outage was over, the company had damaged two reactor coolant pumps, unknowingly exceeded reactor cool-down limits, and triggered a potentially disastrous loss-of-coolant accident.
---
NRC News
NRC: Oconee nuke station's alarm response slow | The Greenville News
Oconee Nuclear Station should have responded faster when a control room alarm warning of radiation levels activated for 81/2 hours in April, a Nuclear Regulatory Commission spokesman said Wednesday.
No enforcement action was taken against Duke Energy by the federal agency because the incident was of low safety significance, said NRC spokesman Roger Hannah.
The Union of Concerned Scientists had criticized Oconee Nuclear Station on Tuesday for exposing workers to "dangerous" radiation levels and not responding to the alarm for 81/2 hours, during which time a containment hatch was opened and workers were sent into the reactor building.
NRC: NRC to Hold Public Meeting Sept. 23 in Nye County, Nev., to Discuss Review Process for Yucca Mountain Application
Nuclear Regulatory Commission staff will conduct a public meeting in Nye County, Nev., on Tuesday, Sept. 23, to discuss how the agency will review the Department of Energy's application to build and operate the proposed high-level nuclear waste repository at Yucca Mountain.
DOE submitted its application June 3, and the NRC accepted the application for review on Sept 8. The meeting will provide an opportunity for residents of Nye County, where Yucca Mountain is located, to obtain information about how the NRC will decide whether to authorize construction of the proposed repository.
NRC – NRC Monitoring Unusual Event at Monticello Nuclear Power Plant
The Nuclear Regulatory Commission Region III office in Lisle, Ill., activated its Incident Response Center today to monitor an unusual event declared at the Monticello Nuclear Power Plant. The plant, operated by Xcel Energy, is located in Monticello, Minn.
The unusual event was declared at 10:30 a.m. when a contractor struck a power line, which resulted in a loss of power to non-safety equipment. The contractor was taken to an area hospital and pronounced dead, according to local authorities. The loss of power affected equipment necessary to provide cooling water to the reactor. Around 11:30 a.m. the plant restored the equipment necessary to provide cooling water support to the reactor in a shutdown condition.
FR: NRC: request a License To Import Radioactive Waste
vices Group, Inc., Class A radioactive waste Dissolving by way of Laguna Verde Nuclear August 19, 2008, August 21, 2008, consisting of Polyvinyl laundering in Power Plant, Mexico. IW026, 11005790. alcohol (PVA) based accordance with protective clothing and applicant's domestic related products license. contaminated with activation and mixed fission products (predominantly Co-60, Mn- 54, Fe-55, Ni-63, and Cs- 137). The physical and chemical form of most contaminants is solid particulate metal oxides.
FR: NRC: Vogtle intervenor application notification
Southern Nuclear Operating Company, et al.; Notice of Hearing and Opportunity To Petition for Leave To Intervene and Order Imposing Procedures for Access to Sensitive Unclassified Non-Safeguards Information and Safeguards Information for Contention Preparation on a Combined License for the Vogtle Electric Generating Plant Units 3 and 4
NRC: NRC to Hold Public Meeting (9-23) on San Onofre Nuclear Generating Station Issues
The U.S. Nuclear Regulatory Commission staff will meet with Southern California Edison Co. officials on Sept. 23 to discuss the status of performance improvements and other issues at the San Onofre Nuclear Generating Station. SCE operates the plant, located near San Clemente, Calif.
The meeting, which will be open to public observation, will begin at 6:30 p.m. at the Holiday Inn San Clemente Resort, 111 S. De La Estrella, San Clemente.
NRC: Victoria County Application for New Reactors Available on NRC Website
The Nuclear Regulatory Commission has made available to the public the combined operating license (COL) application for two new reactors at the Victoria County site near Victoria, Texas.
The applicant, Exelon Nuclear Texas Holdings, submitted the application and associated information Sept. 3. The application, minus proprietary or security-related details, is available on the NRC Web site at: http://www.nrc.gov/reactors/new-reactors/col/victoria.html.
---
Nuclear Fuel Cycle News
MPs recommend delay on Russian uranium deal (Australian Broadcasting Corporation)
Federal Parliament's Treaties Committee has recommended the Government delay ratifying a treaty to sell uranium to Russia because of fears about the country's nuclear weapons program.
The treaty was signed last year by the former Howard Government.
But after examining the proposal, the committee says it should not go ahead until Russia separates its civil and military nuclear facilities.
30 Groups Tell Senate to Nix Nuclear Reprocessing | Union of Concerned Scientists
Reprocessing too dangerous, too expensive, too polluting, groups say
Additional Download(s): Letter to Senator Akaka on Nuclear Reprocessing
WASHINGTON (September 17, 2008)—Thirty science, nuclear security and environmental organizations today urged the Senate to reject a provision in pending energy legislation that would fund the construction of a nuclear waste reprocessing facility.


UF6 plant to restart soon
After a long and challenging 14 months, Cameco Corporation has received permission to resume production at its uranium hexaflouride (UF6) plant.
"We're in the final stages of putting the plant back into operation and production should start within the next several days," said Andy Oliver, vice president of Cameco's fuel services division, during a presentation to Port Hope council on Sept. 16.
He detailed the status of the contamination at Cameco's Port Hope conversion plant.
Cameco says ready to restart Port Hope plant | Reuters
British Columbia, Sept 16 (Reuters) – Cameco Corp has resolved the leak problem at its Port Hope, Ontario, nuclear conversion plant and hopes to restart it at a reduced rate within the next few days, the company said on Tuesday.
Plans to mine uranium mushroom – The Canberra Times
Junior uranium explorers plan to begin mining the commodity in Western Australia as early as 2011 after a pro-uranium minority Liberal Government was formed on Sunday.
Former premier and state Labor leader Alan Carpenter had proposed a ban on uranium mining, prompting concerns about how this stance would affect the state's reputation as a desirable destination for doing business.
The new Government, formed after the Nationals used their seats to support Colin Barnett's Liberal Party, has welcomed uranium mining in WA.
Bush family cleaning up on transfer of public lands to private hands
WMR has learned from a senior Democratic congressional source that the Bush family, most notably former President George H. W. Bush, is reaping windfall profits from the transfer of title of public federal and state lands to private hands. The elder Bush, according to our sources, has a vested financial interest in land title companies that specialize in the transfer of public lands to private interests.
The revelations represent the first evidence that the elder Bush has benefited from the transfer of public lands to private hands in a giant scheme to defraud federal and state governments, as well as the American taxpayers and Native Americans.
Alert and Alarmed: Australia's uranium cartel
The functioning of the cartel, and the role of the Australian and Canadian governments in the duplicity, is a ripper of a story. The story below is excerpted from Venturini's Partners in Ecocide.
Famous Moments in FoE History: Exposing the Uranium Cartel in 1976 – Friends of the Earth Australia
Westinghouse finally settled out of court with the uranium cartel participants for damages in excess of US$800 million to make up for its losses due to the artificially inflated price of uranium supplied over four years and some punitive damages for breaching the US Sherman Anti Trust Act.
Independent – 1872 Mining Law reform a bottomless pit
The General Mining Act of 1872 has left a legacy of riches and ruin
Nuclear reprocessing is risky and impractical | The Greenville News
Apowerful bipartisan duo, Rep. James Clyburn and Sen. Lindsey Graham, recently joined forces to support "nuclear reprocessing." We urge these gentlemen to temper their enthusiasm.
For the past year, we served on the Governor's Climate, Energy & Commerce Advisory Committee. CECAC represented a wide range of interests, including utilities, industry and banking. CECAC's final report concluded that nuclear energy is an important part of the state's energy future. However, we adopted an extremely cautious position on reprocessing.
---
Nuclear Waste News
Top Yucca Foe Stays – For Now
A Carson City judge has dismissed an attempt to remove the embattled head of Nevada's Nuclear Projects. Bob Loux is the longtime head of the state agency fighting federal plans for a nuclear waste dump at Yucca Mountain.
In a brief hearing Wednesday morning, Bill Maddox said the malfeasance complaint filed against Loux relied on a law which applies only to local and not state officials. Maddox concluded that he lacks the jurisdiction to hear the case. Loux has been under fire since it was revealed he gave 16% raises to himself and his staff, raises not authorized by the governor or contained in the budget.
ReviewJournal.com – Reid, Ensign say state won't surrender fight against nuclear repository
No matter what happens with the embattled director of Nevada's nuclear waste agency, the state will never give up its fight against Yucca Mountain, Nevada's senators said today.
Despite progress the Department of Energy has made to move the proposed nuclear waste repository toward construction, Democratic Sen. Harry Reid and Republican Sen. John Ensign insisted the project still is more dead than alive.
In a telephone call with reporters, they moved to nip in the bud any thoughts that Nevada should abandon its opposition and seek benefits from the federal government for hosting the site.
Radioactive waste in stream 'not a hazard' – Mail & Guardian
However, they have strongly recommended that the areas be cleaned up, the Department of Water Affairs and Forestry said on Wednesday.
The stream runs 90km from the western outskirts of Johannesburg before flowing into the Mooi River near Potchefstroom.
The department said it and the National Nuclear Regulator (NNR) brought in experts to look at contamination resulting from processing of uranium-bearing gold ore.
Unauthorized pay raise or not, Yucca still poses serious safety issues | NevadaAppeal.com
It's clear that Bob Loux is guilty of, at a minimum, poor judgment in granting himself and other staff members in the Nuclear Projects Office raises above the level authorized by the state.
But it's troubling to think that lack of judgment may have jeopardized the mission of his agency, which is to assure that the health, safety, and welfare of Nevada's citizens are protected with regard to the Yucca Mt. nuclear waste project.
ReviewJournal.com – Malfeasance complaint dismissed against nuclear projects chief
A Carson City judge today dismissed a malfeasance complaint against the head of the state agency for Nuclear Projects, saying he did not have jurisdiction in the matter.
The complaint was brought against Bob Loux by conservative political activist Chuck Muth following revelations last week that the agency's head gave himself and other agency staffers unauthorized pay increases of up to 16 percent.
An ethics complaint against Loux is moving forward
S.C. needs national site to store nuclear waste | The Greenville News
Nuclear waste continues to pile up at reactors across the United States and here in South Carolina. At the Oconee Nuclear Station, the pools for spent nuclear fuel rods are full. Space can continue to be added to dry storage in Oconee, but that space is intended for less radioactive waste.
Advertisement
The problem in Oconee is a familiar one across the nation. More than 60,000 metric tons of spent fuel are being stored at 121 locations, mostly nuclear reactors, in 39 states.
---
Nuclear Policy News
Government steps up call for nuclear power | Reuters
LONDON (Reuters) – Britain will step up its campaign for new nuclear power stations on Thursday, saying they are vital for energy security, climate change and job creation.
FR: President: India – US nuclear energy Treaty
Proposed Agreement for Cooperation Between the Government of the United States of America and the Government of India Concerning Peaceful Uses of Nuclear Energy
Wind and nuclear go to war over power cut threats – BusinessGreen
Report argues that energy security should be prioritised over tackling climate change, but critics claim study is guilty of exaggerating supply fears
A row has erupted over the UK's ability to address the energy gap over the next decade following the publication today of a controversial report arguing that the government's focus on expanding wind capacity and failure to develop back up nuclear and fossil fuel capacity will lead to widespread power cuts.
Daily Times – Pakistan – Govt to set up two nuclear power plants
The government has decided to set up two nuclear power plants, worth of Rs 139 billion, to overcome the power crisis the country is facing, official sources said on Wednesday.
President Asif Ali Zardari will discuss the acquisition of the fuel technology for the two new nuclear plants with the Chinese leadership during his forthcoming visit to Beijing, the sources said.
The Hindu: Left, BSP to intensify protest on session
The Left and the Bahujan Samaj Party, along with other like-minded parties, will intensify their protest against the Parliament session not being convened by the United Progressive Alliance government and Prime Minister Manmohan Singh's visit to the United States on September 25 to finalise the nuclear deal.
Communist Party of India (Marxist) general secretary Prakash Karat said here on Wednesday that a joint announcement in this regard would be made by the Left, the BSP, the Telugu Desam Party, the Janata Dal (Secular) and the Jharkhand Vikas Party in Delhi on Friday.
Building nukes may push TVA debt limit: WRAL.com
The Tennessee Valley Authority's $30 billion debt limit could be strained if the federal utility decides to build more nuclear plants.
TVA's debt now totals about $25.2 billion. The agency has been able to cut its debt by more than $2.5 billion since 1997. Still, this leaves less than $5 billion for new capital projects.
Two former TVA chairmen, S. David Freeman and Craven Crowell, worry the federal utility will be forced to ask Congress to raise the debt ceiling if it decides to build new reactors at the Bellefonte site in Alabama and undertakes new pollution controls for its fleet of coal-fired power plants.
Barrett seeks to recharge nuclear industry | The Greenville News
Against the backdrop of Oconee Nuclear Station's three reactors in his home county, U.S. Rep. Gresham Barrett announced Monday a plan to ramp up nuclear energy production.
Barrett said he plans to introduce legislation that would tackle "major hindrances" to a "nuclear renaissance" as part of a comprehensive approach to energy independence.
Shaw Group expands its work for Entergy Corp. – New Orleans Local & Small Business News – NOLA.com
The Shaw Group's power division has expanded its contract with Entergy Corp. to provide nuclear maintenance services at the 798-megawatt Palisades nuclear power plant near South Haven, Michigan.
The Shaw Group, a Baton Rouge company that provides maintenance to roughly 40 percent of the nuclear reactors in the country, did not disclose how much it will be paid under the expanded contract.
Risks and Realities: The New Nuclear Energy Revival | Arms Control Assoc
Risks and Realities: The New Nuclear Energy Revival
The headquarters of the International Atomic Energy Agency (IAEA) sits in the suburbs of Vienna, in the northeast corner of a country that has outlawed nuclear power plants since 1978. The irony of this situation masks deeper divisions in the nuclear energy debate, which recent assertions of a nuclear renaissance have papered over.
German greens reject nuclear fund for renewables
German Chancellor Andrea Merkel and her conservative Christian Democrats (CDU), think they have a plan to save Germany's nuclear power plants from being shut down. It is to extend their life by diverting some of the profits from the sale of electricity into a fund to buy down the higher costs of wind and solar power. The plan would generate euro 40 billion (US $56 billion).
---
Nuclear Weapons News
Associated Press: Fears of US-Russia breakdown on WMD dismantlement
The authors of a U.S. program designed to secure weapons of mass destruction in the former Soviet Union say they worry that deteriorating relations between the United States and Russia could undermine efforts to keep the weapons out of the hands of terrorists.
Sen. Richard Lugar and former Sen. Sam Nunn say the two countries have continued working together to secure nuclear, chemical and biological weapons despite growing hostility after Russia's invasion of Georgia last month.
Strike on Syria reactor a joint spy victory: CIA | International | Reuters
The destruction of a suspected Syrian nuclear reactor last year was the result of an intelligence collaboration that included a "foreign partner" who first identified the facility's purpose, CIA Director Gen. Michael Hayden said on Tuesday.
The reactor at the desert outpost of Al-Kibar was flattened in an air strike on September 6, 2007 that senior U.S. intelligence officials have said was carried out by Israel on its own initiative.
RIA Novosti – Russia – Russian bombers conduct patrols along South American coast
The two Russian Tu-160 Blackjack strategic bombers that landed in Venezuela last week have successfully carried out a patrol mission along the South American coast, a Russian Air Force spokesman said on Tuesday.
"The aircraft took off from the Libertador airbase in Venezuela on Monday and flew along the South American coast toward Brazil," Lt. Col. Vladimir Drik said.
montanakaimin.com – Nuclear disarmament encouraged by Hiroshima survivor
Shigeko Sasamori was 13 years old when America dropped "Little Boy" on her hometown of Hiroshima.
"My face was an all black ball, like a basketball," she said, adding that she could not open her eyes or walk.
---
Department of Energy News
DOE – DOE Cites Bechtel National Inc. for Price-Anderson Violations
The U.S. Department of Energy (DOE) today issued a Preliminary Notice of Violation (PNOV) to Bechtel National, Inc. (BNI) for a nuclear safety violation at DOE's Hanford Site near Richland, Washington. BNI is the contractor responsible for the design and construction of the Waste Treatment and Immobilization Plant (WTP) at the Hanford Site in southeast Washington State.
House Hearing Focuses On ldquoSecretrdquo DOL Rule
A Sept. 17 House Workforce Protections Subcommittee hearing considered the impact of the Department of Labor's (DOL) worker health risk assessment proposal, a rule critics say was developed in secret and that could weaken and delay the enactment of future workplace health standards.
"I have called this hearing today on the Department of Labor's proposed risk assessment regulation, because, quite frankly, I'm troubled by the agency's attempt to rush through this rule without a full consideration of its effect on the health and safety of the American worker," said Rep. Lynn Woolsey, D-Calif., in her opening statement.
NBC Newschannel 6 – Investigation of INL/Snake River Aquifer Contamination Completed
The Snake River Plain Aquifer is the second largest aquifer in the United States. And it's also one of the best understood, after more than fifty years of research.
The U.S. Department of Energy, the Environmental Protection Agency, and the State of Idaho have just completed their own study of the aquifer, beneath the DOE's East Idaho desert site.
After a four year investigation, the DOE says the Idaho National Lab has not contaminated any groundwater that would make it unsafe for workers or any of the public.
Sophisticated monitoring array to address mystery of uranium plume | Eureka! Science News
Scientists have puzzled for years about why uranium contamination in groundwater continues to exceed drinking water standards in an area located at the south end of the Hanford Site. The Department of Energy wants answers to why the uranium persists. Now, an innovative system has been installed for field experiments to better understand this complex site and to support future cleanup decisions. The site is one of three Integrated Field Research Challenge, or IFRC, locations supported by DOE's Office of Science to investigate fundamental science issues important to contaminant transport and groundwater remediation. New insights may offer scientific advances in environmental cleanup beyond Hanford.
DOE – Financial Times-World Energy Council Energy Leaders Summit
And I applaud the Financial Times and the World Energy Council for hosting this important summit together. There are few issues more timely and pressing than the need to secure our global energy future.
The fact is, we face a new energy reality. The International Energy Agency's (IEA) most recent World Energy Outlook estimates the world's primary energy needs will grow by 55 percent by 2030. As we address this increased global energy demand, we must also address the environmental impact of our growing energy use. This creates for the world a set of unique energy challenges that no one nation "or sector" can meet alone.
Bechtel faces fine over worker's layoff – Tri-City Herald
The Department of Energy plans to fine Bechtel National $41,250 for laying off an engineer after he raised concerns in 2005 related to the safety of Hanford's vitrification plant.
The DOE Office of Enforcement later concluded one of the employee's safety concerns, which were related to the software that will control the plant, was valid and issued a notice of violation to Bechtel about the issue in 2007.
Report frames energy issues : Knoxville News Sentinel
7 groups of opinion identified by ideas on U.S. 'portfolio'
The question of where the United States will get its energy in coming decades is central to this year's presidential race, and a new University of Tennessee report aims to help policymakers long-term by identifying where Americans stand on the issue.
"Until recently, we haven't given (energy policy) much thought," said K.C. Healy, director in the energy and resources practice of Deloitte Consulting LLP, which wrote the report with UT's Howard H. Baker Jr. Center for Public Policy.
---
Other Energy News

Britain urged to dump climate goals | Reuters
British climate and energy policy is incoherent and needs an overhaul, dumping carbon targets and building more coal and nuclear power stations to stop the lights going out, a pro-nuclear scientist said.
A report entitled "A Pragmatic Energy Policy for the UK", by Professor Ian Fells and Candida Whitmill, said renewables would not fill the impending energy gap so old nuclear and coal plants had to be kept going while new ones were built urgently.
timestranscript.com – Energy plan hits speed bump
The Liberal government's road to self-sufficiency via energy exports may have encountered a speed bump yesterday.
Massachusetts Governor Deval Patrick offered a reminder that the transmission capacity between Eastern Canada and the Northeastern United States is not the only challenge facing the energy exporting aspirations of Atlantic Canadian premiers and Quebec.
As the biggest and most energy hungry state at the Conference of the New England Governors and Eastern Canadian Premiers, Massachusetts represents the biggest target for Canadian premiers who are hoping to cash in on energy exports.
AFP: US lawmakers vote to end 26-year ban on offshore drilling
US lawmakers Tuesday sought to overturn a decades-old ban on offshore drilling voting in favor of a new energy bill which has been spurred by spiralling oil prices.
The new bill, which was put forward by the majority Democrats in the House of Representatives, was approved by 236 votes to 189.
It would allow drilling off the US coastline up to a distance of between 50 to 100 miles (80 to 160 kilometers) overturning a 1981 federal moratorium.
Global 500 2008: Annual ranking of the world's largest companies from Fortune Magazine.
The largest corporations in the world
EIA's Energy in Brief: How much does the Federal Government spend on energy-specific subsidies and support?
A subsidy represents a transfer of Federal Government resources to the buyer or seller of a good or service that has the effect of reducing the price paid, increasing the price received, or reducing the cost of production of the good or service. Put simply, the Federal Government promotes targeted energy outcomes, such as production of a specific fuel or promotion of conservation and energy efficiency by energy consumers through incentives such as tax credits, grants, and low interest loans.
America's Self-inflicted Societal Collapse | Energy Bulletin
collapse isn't inevitable, but depends on a society's choices. – Jared Diamond
I have argued elsewhere that our American way of life is not sustainable[2], and I have presented compelling evidence to demonstrate that America is on the verge of imminent societal collapse[3]. The purpose of the following paper is to make the case that we"all Americans"through our distorted worldview and resulting dysfunctional resource utilization behavior, are responsible for our predicament, and that we lack the collective will to take meaningful action to mitigate its catastrophic consequences.

ENN: Big Coal vs. Renewable, Cleaner Energy
The federal government is in bed with the coal industry. A prime example is the $2 million spent in advertising at both the Democratic and Republican conventions by the American Coalition for Clean Coal Electricity (ACCCE). Founded this year, the ACCCE combined the Center for Energy and Economic Development and Americans for Balanced Energy Choices. Already the ACCCE has spent $4.7 million on lobbying, according to a Center for Public Integrity analysis.
Peak Energy: Gaoline Shortages Ahead In The US ?
Hurricane IKE seems to be a spent force now and the impact it has had on Texas oil refineries is staring to become apparent. Jim Brown at Right Side Advisers reports that there may be some petrol shortages as a result – Hurricane Hangover, Shortages Ahead.
Ike's sudden left turn just before it made landfall meant that the 13 refineries in Houston escaped the brunt of the hurricane's force. All are reporting they sustained no material damage and will begin the restart process as soon as power is restored. That could be a week to ten days before power is stable and another 2-3 days to restart. This suggests there could be a serious problem for refined products like gasoline and diesel. …
Drivers across the southwest were already facing long lines and prices higher by as much as 25 cents a gallon in some states. Federal officials are preparing for a prolonged disruption in fuel supplies. According to EIA data gasoline inventories the week Gustav hit were at the lowest level since 2000 at 187.9 million barrels or 21 days of supply. Much of that inventory is required just to keep the pipeline full and cannot be used. Pipelines only run when they are full. There are thousands of pumps along the way that require product in order to run. If allowed to run dry the pipeline would cease to function and require a lengthy restart period. Basically product only flows out when new product is pushed in thousands of miles away.
Peak Energy: Do You Prefer Insulation or Radiation ?
---
Nuclear Editorial and Opinions
New Statesman – Why greens must learn to love nuclear power
Why greens must learn to love nuclear power
Global warming and finite resources mean our way of life is more threatened than ever, and it's time for the environmental movement to face up to some hard truths
The Top Nuclear Stories is published twice weekly. It is a produced
using a combination of social bookmarking and programming.
You can view or join the public group and add your own stories
by going here -> http://groups.diigo.com/groups/nukenews