I'm still putting most of my free time into building a major resource on uranium mining.  Many of the first pages of are complete and can be viewed here.
More bids for Constellation and British Energy. We have a running battle in Vermont over the Yankee reactor there. Nearly every week there is a new controversy, accident stroy. This is one of the most active issues in the country.
And much more…
---
Top Nuclear Stories Index
---
Nuclear Reactor News
Bloomberg: EDF, KKR Bid for Constellation, Compete With Buffett
Electricite de France SA, Europe's biggest power producer, said it offered to acquire Constellation Energy Group Inc. with KKR & Co. and TPG Capital LP for $6.2 billion, 32 percent more than Warren Buffett agreed to pay.
The agreement announced Sept. 18 for Buffett's MidAmerican Energy Holdings Co. to buy Baltimore-based Constellation for $4.7 billion, or $26.50 a share, isn't adequate, Paris-based EDF said today in a public filing. Constellation Chief Executive Officer Mayo Shattuck said the Buffett deal was "superior" to any alternative available after the largest U.S. power marketer plunged 58 percent in the preceding three days.
Judges rule against environmentalists on proposed nuke plant near Gaffney | The Greenville News
Atomic Safety and Licensing Board judges ruled Monday against admitting 11 objections of an environmental group concerning Duke Energy plans to build two reactors at a site near Gaffney.
Concerns addressed by the Blue Ridge Environmental Defense League included the impact on water supply, global warming and other issues regarding the proposed William States Lee III nuclear facility.
Concord Monitor – Cooling tower leaks at Vermont Yankee called 'unacceptable'
60 gallons a minute pouring from pipes
The Vermont Department of Public Service is asking the Nuclear Regulatory Commission to send inspectors to examine the Vermont Yankee nuclear power plant in Vernon to see if it is safe.
The call comes in the wake of the discovery of more problems with the plant's cooling towers.
The state wants inspectors to "consider whether any of the newly discovered cooling tower problems could affect the safety or seismic cooling tower cells," said the letter by Public Service Commissioner David O'Brien's letter, dated Friday, to NRC regional administrator Samuel Collins.
French EDF keeps offline 17 out of 58 nuclear power reactors
Electricite de France had offline 17 of its 58 nuclear power reactors Friday, according to latest data from the state-controlled utility at 08:30 CET (06:30 GMT) Friday. French nuclear availability was therefore 71% of maximum capacity, with some 44,755 MW of a possible 62,860 MW available to the grid. Since the latest information given September 12, three reactors were taken offline and one was brought back to the grid.
Nuclear power: cost and benefits | Asian Tribune
A section within India and the non-proliferation Ayatollahs outside are praying hard that the US Congress rejects the 123 agreement and thus mark the end of the much talked about civilian nuclear deal with the United States. But their hopes were actually dashed at the meeting of the Nuclear Suppliers Group in Vienna last month when India received the waiver from the group of 45 nations that entitles India to enter the world of nuclear trade even without signing the NPT.
Douglas administration wants new inspection of Yankee cooling towers: Rutland Herald Online
The Douglas administration Friday asked the Nuclear Regulatory Commission to come back to Vermont and reinspect the cooling towers at Vermont Yankee, saying the continuing problems at the Vernon plant were "unacceptable."
In a sharply-worded letter, David O'Brien, commissioner of the Department of Public Service, asked NRC administrators to do another inspection of the towers and get to the bottom of the continuing problem.
More problems found in Vermont Yankee's cooling towers – Brattleboro Reformer
Inspectors have found more problems with Vermont Yankee's cooling towers while investigating water leaks of more than 60 gallons a minute discovered earlier in the week.
Officials said Thursday that additional degraded support beams were discovered in the nuclear plant's east cooling tower.
A total of five cracked or broken columns have been found since leaks were discovered Tuesday night, said Rob Williams, a spokesman for Vermont Yankee owner Entergy Nuclear.
Luminant asks to build new nuke reactors – Houston Chronicle
AUSTIN "Dallas-based Luminant said Friday it is applying to the Nuclear Regulatory Commission to build two new reactors at its Comanche Peak nuclear power plant near Glen Rose.
It's an early step in a multiyear permitting process. It would take nine to 10 years until the reactors are up and running if they are approved, counting permitting and construction time, said David Campbell, chief executive officer for Luminant.
Study Shows Significant Impact of Chernobyl Nuclear Accident on Bone Development in Russian Women – NewswireToday
This study of bone density compares BMD development in 2854 women affected by the Chernobyl nuclear accident with two non-contaminated control groups using the DXL Calscan portable bone densitometer device. By Prof. S.S. Rodionova, CITO (Moscow).
A new study has been published in the international journal "Annals of Traumatology and Orthopedics" by a research team led by Prof. S.S. Rodionova, founder of the Russian Osteoporosis Society and Professor of Traumatology at the Central Institute of Traumatology & Orthopedics (CITO). Random bone mineral density testing was performed using the portable DXL Calscan device (Demetech, Sweden) on 2854 women who are now between the ages of 15 and 80 years. The device uses a patented technology of dual energy x-ray and laser (DXL) to better eliminate errors caused by lean soft tissue and fat in DXA devices.
The Chernobyl accident of April 1986 caused radioactive contamination to the environment in many communities in the Brjansk region of western Russia, near the Ukraine and Belarus borders. While some specific communities within this region were spared from this contamination, other communities were greatly affected. The effects of the environmental damage caused in the affected communities continue to be seen in the form of health problems for their inhabitants. This study examines the increased risk of osteoporosis and future fragility fractures in affected areas compared to control groups.
DTE submits application for new nuclear plant – mlive.com
DTE Energy Co. has filed an application to build a new nuclear power plant near its existing Fermi 2 reactor in southeastern Michigan.
DTE Chairman and CEO Anthony Earley Jr. says the project will take at least four years to be approved by the federal Nuclear Regulatory Commission.
---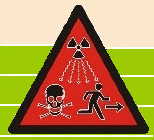 Nuclear Health and Safety News
Sick ex-soldier Ken McGinley bids to sue Ministry of Defence – The Sunday Mail
A WAR veteran used as a guinea pig in secret nuclear tests has been granted his day in court.
Ken McGinley, 70, blames the Ministry of Defence for leaving him seriously ill and unable to have children after being exposed to huge doses of radiation.
If he and nine other ex-soldiers win their test cases at the High Court in London in January, they will sue for damages.
Beach resort cowers in nuclear shadow – Scotsman
THE rest of the world has mostly forgotten, but a brush with nuclear Armageddon more than 40 years ago is still seared in the minds of many residents of a small Spanish fishing town.
On the morning of January 17, 1966, a US Air Force B-52 bomber returning from a routine mission collided with a tanker aircraft that was to refuel it.
Scoop: Compensation hearing for sick workers delayed
French Polynesians who worked on nuclear Pacific test sites are disappointed the Employment Court has again deferred a hearing into compensation for sick workers.
The court has postponed the date at which the French government will respond to allegations by eight former workers and widows that their illnesses were a result of nuclear fallout.
Fire shuts down part of Cook Nuclear Power Plant | WSBT South Bend
BRIDGMAN "Fire crews were called to battle a small fire at the Cook Nuclear Plant, along Red Arrow Highway in Bridgman.
Firefighters were called to put out the fire in a nonnuclear part of the plant, said Cook spokesman Bill Schalk late Saturday.
Nuclear Fire Hazard Kept Secret For Fear Of Aiding Terrorists (Sunday Herald)
DETAILS OF a serious fire hazard at the Hunterston nuclear power station in North Ayrshire have been kept secret because they could aid a terrorist attack.
The government's Health and Safety Executive (HSE) has refused to release information about a "specific fire scenario" at the reactors because to do so could "threaten national security".
The revelation has prompted calls from environmentalists for the plant to be shut down as soon as possible. But its operator, British Energy, said that it was working to improve safety.
BBC NEWS | UK | Body parts records to be released
An inquiry into the removal of body tissue from dead Sellafield nuclear workers can examine the patients' medical records, a judge has ruled.
Michael Redfern QC is heading a public inquiry into why samples were taken between 1962 and 1992 and whether next of kin were informed.
donga.com: China Covered Up Nuke Plant Fire Last Month`
A big fire broke out last month in China`s biggest nuclear power plant in Lianyungang, Jiangsu Province, and though a radiation leak was suspected, Chinese media did not report the accident, the Hong Kong daily Ming Pao said yesterday.
The daily said the fire occurred Aug. 26 after a transformer at the Tianwan nuclear plant exploded.
Fourteen fire engines and 66 firefighters were dispatched to the scene, but it took more than five hours to put out the blaze.
Lawmakers Unhappy with Workplace Risk Rule – Public Health – RegWatch – OMB Watch
Yesterday, a House panel held an oversight hearing concerning Labor Secretary Elaine Chao's proposal to change the way the Occupational Safety and Health Administration and the Mine Safety and Health Administration calculate on-the-job risks. Occupational health advocates and good government groups, such as OMB Watch, oppose the controversial rule. However, Bush officials are aggressively pushing the new policy through the rulemaking pipeline.
---
NRC News
NRC to host slag pile forum – NJ.com
An update on the proposed plan to contain a low-level radioactive slag pile at the Shieldalloy Metallurgical Corp. here will be provided to the public on Sept. 30 by the federal Nuclear Regulatory Commission.
The NRC will preside over a 7 p.m. meeting at the Edgarton Memorial School on Catawba Avenue.
FR: NRC: FEIS Vogtle ESP
Southern Nuclear Operating Company; Notice of Availability of Errata Sheet for the Final Environmental Impact Statement (FEIS) for an Early Site Permit (ESP) Application at the Vogtle Electric Generating Plant Site
FR: NRC: GEIS ISL uranium mining
Correction to Notice of Availability of Draft Generic Environmental Impact Statement for In-Situ Leach Uranium Milling Facilities
NRC:Â  NRC Issues Supplemental Safety Evaluation for Oyster Creek License Renewal
The Nuclear Regulatory Commission has issued a supplemental safety evaluation report for the license renewal application of the Oyster Creek Nuclear Generating Station in Toms River, N.J.
The supplement clarifies commitments agreed to by AmerGen Energy Co., the plant's operator, as part of the aging management program for the reactor's drywell shell. It also documents the NRC staff's evaluation of AmerGen's reanalysis of the effects of fatigue on reactor recirculation outlet nozzles. The NRC asked AmerGen to conduct a new analysis when the staff determined that AmerGen's original calculations used only one of six stress components typically used. The staff's evaluation determined that the original analysis was, in fact, considerably more conservative than the confirmatory analysis. Therefore, the original results were acceptable.
NRC: Callaway Application for New Reactor Available on NRC Website
The Nuclear Regulatory Commission has made available to the public the combined license (COL) application for a new reactor at the Callaway site near Fulton, Mo.
The applicant, Ameren, submitted the application and associated information July 28. The application, minus proprietary or security-related details, is available on the NRC Web site at: http://www.nrc.gov/reactors/new-reactors/col/callaway.html.
The Ameren application seeks approval to build and operate an Evolutionary Power Reactor (EPR) at the site, approximately 10 miles southeast of Fulton. The EPR is an Areva-designed pressurized water reactor, with a nominal output of approximately 1,600 megawatts of electricity. Areva filed its application Dec. 11, 2007, to certify the design. A version of the EPR is currently under construction at the Olkiluoto site in Finland and at Flamanville, France. The EPR application, minus proprietary or security-related details, is available on the NRC Web site at: http://www.nrc.gov/reactors/new-reactors/design-cert/epr.html.
NRC panel hears drywell concerns  | Asbury Park Press
A panel of Nuclear Regulator Commission judges listened to oral arguments concerning the stability of a key component of the Oyster Creek nuclear power plant's cooling system during a special meeting Thursday at the Ocean County Administration building.
The session concerned the Lacey-based nuclear plant's drywell liner and a contention made by the Coalition to Stop the Licensing of Oyster Creek.
NRC: Oconee nuke station's alarm response slow | The Greenville News
Oconee Nuclear Station should have responded faster when a control room alarm warning of radiation levels activated for 81/2 hours in April, a Nuclear Regulatory Commission spokesman said Wednesday.
No enforcement action was taken against Duke Energy by the federal agency because the incident was of low safety significance, said NRC spokesman Roger Hannah.
The Union of Concerned Scientists had criticized Oconee Nuclear Station on Tuesday for exposing workers to "dangerous" radiation levels and not responding to the alarm for 81/2 hours, during which time a containment hatch was opened and workers were sent into the reactor building.
---
Nuclear Fuel Cycle News
Casper Star-Tribune: Nuclear Regulatory Commission sets public meetings
Nuclear Regulatory Commission officials will conduct public meetings in Gillette and Casper this week regarding a generic permitting process for in-situ leach uranium mining.
The agency is preparing for an onslaught of permit applications to launch at least 14 new in-situ leach uranium mine operations across the West, most of them in Wyoming. In response, the commission launched a generic environmental impact statement meant to address general issues regarding in-situ uranium mining.
BOPA Daily News: Uranium project to ease power shortage
SEROWE – A-Cap Resources, a mining exploration company has invested P70 million towards a Uranium mining project near Serule in the Central District.
In an interview the Chief Executive Officer (CEO) of the company Mr Andrew Tunks said the Uranium deposits found roughly eight kilometers North West of Serule will be used to produce electricity.
"The place is rich in Uranium deposits nearly 30 meters below the ground. Findings at the site influenced us to establish an electricity production plant," he said.
Australia gets ready to mine a uranium boom | theage.com.au
AUSTRALIA'S newly liberated uranium miners are poised to cash in on a global revival for nuclear energy as decades of restrictions fall away.
In the lead-up to his election victory last year, Prime Minister Kevin Rudd removed the major obstacle to expansion when he convinced federal Labor to abandon its 25-year-old policy opposing any new uranium mines outside the three in operation.
Kingman Daily Miner – Residents seek answers on CANAMEX corridor
Mohave County residents along Highway 93 had plenty of questions for Arizona Department of Transportation officials during Tuesday night's U.S. 93 Area Plan meeting.
Most of the questions centered on the federal government's plans for the controversial CANAMEX corridor.
Schneeberg lung disease and uranium mining – PubMed
The so-called Schneeberg lung disease is a form of bronchial or alveolar carcinoma caused by the effects of the radioactive gas radon and of its radioactive short half-life daughter products. This type of radiation-induced occupational cancer is the most common and the most important radiation injury among workers occupationally exposed to ionizing radiation.
Africa's uranium treasure hunt is on | BNET
Nuclear energy is now considered the world's only sure alternative to the diminishing reserves of fossil fuel. Africa is sitting on a huge pile of uranium, the principal source of nuclear energy. Could this be the start of a uranium bonanza for Africa? Tom Nevin reports.
The inexorable rise in the price of oil, the choking effects of coal as a power generator and the irrational behaviour of rivers have all contributed to banishing the ghosts of Chernobyl and Three Mile Island and welcoming back the atom as the only reliable source of electricity in a power hungry world. And Africa, as the planet's biggest repository of uranium, stands to be the big winner.
Kazakhstan: Uranium Mining and Milling
detailed overview of Kazakhstan's uranium mining industry
Uranium on the Cranium 2008
Future generations of Virginians will be greatly affected by lawmakers' decisions about whether or not to allow uranium mining and milling in the Commonwealth. Relatively current information regarding potential risks and concerns about uranium mining and milling will be presented here in a respectful, professional and educational manner as to allow readers to form their own opinions.
Casper Star-Tribune Online – Gov urges caution
Gov. Dave Freudenthal urged federal land managers to proceed cautiously in developing rules for oil shale leasing, even though commercial development is likely many years away in Wyoming, if at all.
"While oil shale is a technology that may one day be used for large-scale economic production, it is still an unproven and unknown resource and thus caution should be taken in its development," Freudenthal wrote to Bureau of Land Management Director Jim Caswell.
MPs recommend delay on Russian uranium deal (Australian Broadcasting Corporation)
Federal Parliament's Treaties Committee has recommended the Government delay ratifying a treaty to sell uranium to Russia because of fears about the country's nuclear weapons program.
The treaty was signed last year by the former Howard Government.
But after examining the proposal, the committee says it should not go ahead until Russia separates its civil and military nuclear facilities.
30 Groups Tell Senate to Nix Nuclear Reprocessing | Union of Concerned Scientists
Reprocessing too dangerous, too expensive, too polluting, groups say
Additional Download(s): Letter to Senator Akaka on Nuclear Reprocessing
WASHINGTON (September 17, 2008)—Thirty science, nuclear security and environmental organizations today urged the Senate to reject a provision in pending energy legislation that would fund the construction of a nuclear waste reprocessing facility.
---
Nuclear Waste News
EPA Unlikely to Limit Perchlorate in Tap Water – washingtonpost
The Environmental Protection Agency, under pressure from the White House and the Pentagon, is poised to rule as early as today that it will not set a drinking-water safety standard for perchlorate, a component of rocket fuel that has been linked to thyroid problems in pregnant women, newborns and young children across the nation.
Mid Hudson News: Indian Point removes last spent fuel canister from pool
Workers at Indian Point nuclear power plant have loaded the fifth and final canister of spent fuel from the Unit 1 Spent Fuel Pool onto the outdoor storage pad. The canister contains the last of the spent fuel from the Unit 1 pool.
Officials said removal of the fuel from the pool eliminates the source of Strontium-90 and other radioactive contaminants in the pool water and ultimately the groundwater.
The Post: Green with envy: Waste-disposal problem cannot simply be buried
When it comes to waste, the United States has a history of literally burying its problems — a practice that is a shortcut rather than a solution.
While many waste solutions place the problem underground because it's a convenient storage space, it also encourages an out of sight, out of mind mentality. While shoving the waste aside for the short term is convenient, ignoring the long term invites more trouble in the future.
Atomic veterans still keep secrets : Knoxville News Sentinel
Collectively, they're known as atomic veterans.
Hundreds of thousands of military personnel participated in bomb tests between 1945 and 1962, the period in which the United States conducted atmospheric tests of nuclear weapons. These include the U.S. occupation forces at Hiroshima and Nagasaki soon after the atomic bombs were dropped on Japan at the close of World War II.
Nuclear dump lobby takes aim at Nevada – Las Vegas Sun
The director of the Nevada office charged with fighting the proposed Yucca Mountain nuclear waste dump has gotten himself into hot water. Bob Loux is facing serious punishment "or even dismissal " after admitting to lawmakers he gave unauthorized raises to himself and his staff.
There is no question that what happened under his watch deserves a swift response and that he must be held accountable for his actions.
As a state personnel matter, his fate now properly rests with the Nevada Commission on Nuclear Projects, an independent agency that has long been the state's watchdog over the Yucca Mountain project.
Owen Sound Sun Times – Wanted: Community to store nuclear waste
Canadians have until Dec. 15 to make suggestions on the design of the process to select a storage facility site for high-level nuclear waste.
The Nuclear Waste Management Organization is responsible for the long-term management of Canada's used nuclear fuel. It was established in 2002 by Ontario Power Generation Inc., Hydro- Québec and New Brunswick Power Corporation, under the Nuclear Fuel Waste Act.
People can make a submission, participate in an online discussion or complete a survey on the NWMO website, a news release from the organization says.
CNW Group | Nuclear Waste Management Organization: Designing the Process for Selecting a Site
In June 2007, the Government of Canada selected Adaptive Phased Management (APM) as Canada's approach for the long-term management of used nuclear fuel. The Nuclear Waste Management Organization (NWMO) is committed to working collaboratively with interested and potentially affected citizens and organizations as it implements APM. The NWMO is launching a dialogue to design a process for identifying and selecting an informed and willing community to host a deep geological repository.
Morris Daily Herald: Marseilles: La Salle Station adding dry cask storage facility
Exelon Nuclear spokes-man Bill Stoermer says dry cask storage of spent nuclear fuel is safe, secure, and reliable.
Stoermer, government affairs manager for the utility, told the Marseilles City Council during the regular bi-monthly meeting Wednesday evening that La Salle Generating Station is constructing a dry cask storage facility at a cost of $30 million to $40 million.
For Nevadans, the Presidential Election Is Life or Death in a Much More Literal Way | | AlterNet
Will the November 4, 2008, election doom the future of Nevada? That sounds ominous, I know, but this election could be a make-or-break moment in history for the Yucca Mountain Project. This is the ill-conceived plan to bury nuclear waste in Nevada's Yucca Mountain. Everyone in this state knows the problems inherent in this project and should be on alert. But also this should serve as a "heads-up" to everyone in the country.
Congressional debate: Bishop, Bowen spar over EnergySolutions cash – Salt Lake Tribune
They bickered about economics, energy and the environment, but Friday's debate between Republican Congressman Rob Bishop and Democratic challenger Morgan Bowen got most heated when the two talked about money.
Not the billions spent bailing out failing financial institutions during the current market meltdown or the thousands more Utahns shelled out this year to gas up their cars or heat their homes.
ReviewJournal.com – Nuclear Projects Agency: Yucca fight reaffirmed
Lawmakers: Loux rift won't end opposition
WASHINGTON — No matter what happens with the embattled director of Nevada's Nuclear Projects Agency, the state will not give up the fight against Yucca Mountain, Nevada's senators vowed Thursday.
Sens. Harry Reid and John Ensign insisted the Energy Department's plans for a nuclear waste repository are still more dead than alive, even as the department made progress this summer moving it toward construction.
---
Nuclear Policy News
TVA whistle-blowers contacted by feds| The Tennessean
The Nuclear Regulatory Commission, looking into security issues at TVA nuclear plants, has called on two former plant guards who talked to The Tennessean about lax safety standards that they said went ignored.
The agency won't discuss the TVA situation and may never do so. The NRC's position is that security violations not be made public, said Roger Hannah, an agency spokesman in Atlanta.
Advertisement
Since Sept. 11, 2001, the federal government has clamped down on access to a lot of information related to nuclear plants and other facilities that officials deemed terrorists could use.
Political Issues Examiner: McCain and Obama Both Wrong on Nuclear Power
CNN yesterday released a fact check report proving another John MCain lie about Barack Obama. In this case, McCain claimed in a Michigan stump speech that he favors nuclear power while Obama is against it. In reality, CNN reported, the Obama-Biden New Energy for America Plan includes a section entitled "safe and secure nuclear energy."
If you visit Obama's website, as did CNN, you'll find in the plan this statement: "Nuclear power represents more than 70 percent of our non-carbon generated electricity. It is unlikely that we can meet our aggressive climate goals if we eliminate nuclear power as an option."
US Senate panel may endorse n-deal, but House still dicey- Hindustan Times
As President George Bush prepares to meet Prime Minister Manmohan Singh next week, a key Senate panel may Thursday clear one more hurdle in the way of the India-US nuclear accord. But unless a House panel's Democratic Chairman Howard Berman too schedules a quick hearing to take similar action, Bush's hope of getting the deal done before he meets Manmohan Singh at the White House Sep 25 may be dashed.
Peak oil and nuclear energy  Part II
Answering some of the most commonly asked questions about nuclear power plants.
To read part I of Peak oil and nuclear energy, click here.
What are we going to do with all of the spent fuel?
Let's start with the saddest observation of all. There is no need to have this problem. France, which produces 79% of its electricity with nuclear plants, does not. France, and almost everyone else, reprocesses their fuel. We do not because Jimmy Carter (a nuclear engineer, for Lord's sake) decided in 1977 that it was too dangerous because of the fear of nuclear proliferation (which has continued nonetheless). Reagan reversed Carter in 1981 but reprocessing has never been initiated. Nonsense. Read this to learn the reality of proliferation.
Peak oil and nuclear power  Part I
The concept of peak oil is not about running out of crude oil. It never has been. A Shell (OTO: RYDAF, Stock Forum) geologist (M. King Hubbert) in the '50s formulated, from his years of study of oil field production, his theory of Peak Oil. He predicted, accurately, that U.S. crude production would peak between 1965 and 1970.
The actual year was 1970. If you never again read anything else about peak oil, read this.
The Senate's Drill, Drill, Drill bill hides nuke power mega-theft
The McCain/Palin push for endless oil drilling is being used as a smokescreen to gouge a half-trillion or more taxpayer dollars in subsidies and loan guarantees to build new atomic reactors. The mega-theft could be approved by the US Senate this week. Green activists throughout the nation are calling their senators, as should you.
The atomic power industry can't get private financing to build new reactors. So while Wall Street plummets into catastrophe, it is using the drill, drill, drill mantra to hide this latest raid on the depleted federal treasury.
Multinational Monitor: Nuclear's Power Play: Give Us Subsidies or Give Us Death
Most energy analysts in the early- and mid-1990s assumed nuclear power in the United States was dying a slow death. Utilities were saddled with unmanageable debt, mainly from the $60 billion in cost overruns and plant shutdowns due to the industry's misadventures in the 1970s (when nukes were promoted as a solution to crippling high oil prices and calls for energy independence).
Public Citizen – Maryland Should Impose Moratorium on Nuclear Project
Nation's Financial Crisis, Pending Takeover of Constellation Raise Concerns
WASHINGTON, D.C. "A coalition of environmental and public interest groups today called on Maryland regulators to place a moratorium on the permitting of a new $9.6 billion nuclear reactor in light of the nation's worsening financial crisis and serious concerns about the stability of the company building the project.
Constellation Energy Group, which is seeking permits to build the reactor at Calvert Cliffs, Md., was tied financially to Lehman Brothers Holdings, the giant investment firm that filed for bankruptcy Monday. By Wednesday's market close, Constellation shares had lost nearly 58 percent of their value, trading at less than $25 a share. In January, Constellation's stock was trading at a 52-week high of $107.97.
Sierra Club to honor TVA whistleblowe| The Tennessean
Ann Harris, a former TVA employee and nuclear plant whistleblower, has been named to receive a national Sierra Club award for her "strong and consistent commitment" to increasing awareness of how nuclear issues can affect lives, the environmental and conservation group announced.
Harris, who lives in East Tennessee, is a Sierra Club Tennessee Chapter member and leader of the national group's radiation committee.
World News Network: Nuclear News
nuclear energy and other issues online news service.
Government steps up call for nuclear power | Reuters
LONDON (Reuters) – Britain will step up its campaign for new nuclear power stations on Thursday, saying they are vital for energy security, climate change and job creation.
Daily Times – REGION:India's clean nuclear record questioned
* Nuclear watchdog group says India may be releasing sensitive know-how to firms
WASHINGTON: India's claim that it has a spotless record when it comes to nuclear proliferation has been questioned by a leading nuclear watchdog group.
The Institute for Science and International Security (ISIS) believes that important questions remain about the adequacy and implementation of India's export control and nuclear classification procedures.
FR: President: India – US nuclear energy Treaty
Proposed Agreement for Cooperation Between the Government of the United States of America and the Government of India Concerning Peaceful Uses of Nuclear Energy
AFP: MidAmerican Energy to buy Constellation in 4.7 bln dlr deal
MidAmerican Energy Holdings Company, a subsidiary of Warren Buffett's Berkshire Hathaway, agreed Thursday to acquire Constellation Energy for around 4.7 billion dollars in cash.
The companies said in a joint statement that MidAmerican agreed to purchase all outstanding shares of Constellation Energy for 26.50 dollars per share.
MidAmerican shares which lost about 58 percent of their value this week, leapt 1.94 percent to 25.25 dollars on the news.
---
Nuclear Weapons News
alJazeera Magazine – Report confirms Israel's nuclear arsenal
The Sunday Times has revealed that an Israeli factory beneath the Negev desert is manufacturing thermo-nuclear weapons for atomic bombs.
The Sunday Times has revealed that an Israeli factory beneath the Negev desert is manufacturing thermo-nuclear weapons for atomic bombs.
The secrets of the subterranean factory have been uncovered by The Sunday Times Insight team.
Hidden beneath the Negev desert, the factory has been producing atomic warheads for the past 20 years. Now it has almost certainly begun manufacturing thermo-nuclear weapons, with yields big enough to destroy entire cities, the report says.
Risks seen for U.S. as it freezes out Russia – Los Angeles Times
The response to the Georgia invasion is ill-timed, many experts say.
WASHINGTON — Nearly six weeks after Russia sent troops into neighboring Georgia, the Bush administration remains deeply divided over whether to retaliate against it — and some officials fear the internal conflict is already undermining strategically important national security collaborations.
Fallout From Soviet Atomic Bombs Persists in Kazakstan
Kazakstan's nuclear test zone has lain deserted for the last 20 years largely forgotten by the outside world, but experts say radiation will continue to be a health risk until the huge site is cleaned up thoroughly.
The testing ground was closed for use in 1991. This month, the international Comprehensive Nuclear Test Ban Treaty Organization is running a series of trials at the Semipalatinsk site to test equipment that can identify and give the location of nuclear explosions
Associated Press: Fears of US-Russia breakdown on WMD dismantlement
The authors of a U.S. program designed to secure weapons of mass destruction in the former Soviet Union say they worry that deteriorating relations between the United States and Russia could undermine efforts to keep the weapons out of the hands of terrorists.
Sen. Richard Lugar and former Sen. Sam Nunn say the two countries have continued working together to secure nuclear, chemical and biological weapons despite growing hostility after Russia's invasion of Georgia last month.
---
Department of Energy News
Department of Energy – Department of Energy Senior Official to Host Press Conference Call on DOE's Loan Guarantee Program
Today, September 22, 2008, U.S. DOE Under Secretary Clarence Bud Albright will host a press conference call to announce a solicitation for $8 billion in loan guarantees.
knoxnews.com | A TRU surprise at Oak Ridge
When dealing with old nuclear storage sites, there are always surprises — or so it seems. That's certainly no different when it comes to dealing with the backlog of transuranic wastes at Oak Ridge National Laboratory.
Tony Buhl, the general manager and chief exec of EnergX, DOE's operating contractor at the Transuranic Waste Processing Center, said the surprise was the amount of water found in some of the concrete casks that have stored remote-handled TRU wastes for decades.
It was up to 250 gallons in some casks, Buhl said.
Bechtel gets $9.7B to run Knolls — Times Union – Albany NY
Company will take over management of Niskayuna atomic power lab from Lockheed Martin
NISKAYUNA — In a move that was not unexpected, Bechtel has been awarded a contract by the Department of Energy to manage the Knolls Atomic Power Laboratory in Niskayuna.
Bechtel subsidiary Bechtel Marine Propulsion won the $9.7 billion contract, which also includes management of the Bettis Atomic Power Laboratory outside Pittsburgh.
---
Other Energy News
Passive Solar Energy
Solar energy can be utilized in various ways – to provide electricity, mechanical power, heat and lighting. Passive solar heating and cooling can save substantial electricity bills. Design of a building is very important for tapping
passive solar energy. The building and windows are designed in such a way that they carefully balance their energy requirements without additional mechanical equipment. Solar benefits are utilized through windows and pumps, and fans are used minimally.
Passive solar energy utilizes building constituents such as walls, floors, roofs, windows, exterior building elements and landscaping to control heat generated by sun. Solar heating designs try to trap and store thermal energy from sunlight directly. Passive cooling minimizes the effects of solar radiation through shading or generating air flows with convection ventilation.
Southern California Edison fined $30 million, ordered to refund $81 million to customers – Los Angeles Times
California utility regulators conclude that a seven-year fraud by the company caused substantial harm to customers and could have diminished worker safety.
The state Public Utilities Commission on Thursday levied a $30-million fine — its largest ever — against Southern California Edison and ordered the utility to refund more than $81 million to customers, concluding that a seven-year fraud caused substantial harm to consumers and could have diminished worker safety.
Although the fine is a record for the PUC, it is $10 million less than what was ordered in late 2007 by a commission judge. The decision also substantially reduced the judge's refund order, cutting Edison's total price tag from the fraud to $146 million from $200 million.
Oil's Dramatic Price Retreat Ripples Around the World – washington Post
Just two months ago, spiking petroleum prices were emboldening confrontational oil exporters such as Venezuela, Russia and Iran, fueling inflation anxiety at the Federal Reserve, raising expectations at American biofuel producers, and crimping the budgets of airlines and ordinary households alike.
There's an Energy Crisis – washingtonpost.com
OIL PRICES are plummeting, and the government ought to do something about it.
You thought that the dramatic decline in the price of oil was one of the few good pieces of economic news lately? Well, in some ways of course it is. As the Post's Steven Mufson reported last week, the price of oil had dropped 38 percent since peaking two months ago.
Applied Materials touts 'largest' solar setup  – CNET News
The solar power installation at Applied Materials' headquarters is further evidence that companies looking to go green should think blacktop.
The Sunnyvale, Calif.-based maker of gear for making high-tech products announced Friday that it has completed the installation a pair of solar power systems that together can produce 2.1 megawatts of energy–which qualifies it, the company says, as the "largest solar power deployment at a corporate facility in the United States."
Hill Dems Blow It for Obama with Energy Bill | AlterNet
Both The Hill and Politico.com have reported that a bipartisan "gang" of 20 Senators will not introduce a compromise energy bill before the election. You can read details of the original compromise here: The Gang-of-10 drilling deal is something for nothing.
This is a huge triumph for McCain and major political blunder by Congressional Democrats. The original energy compromise was, I argued, "the best chance — indeed, the only chance — the Dems will have to simultaneously give the lie to McCain's faux bipartisanship and to expose the Big Energy Lie, the absurd notion that McCain and the Republicans believe in an all-of-the-above energy for dealing with our energy crises" (see "Gang-of-10 deal is a must for Dems").
Ice Core Studies Confirm Accuracy Of Climate Models
An analysis has been completed of the global carbon cycle and climate for a 70,000 year period in the most recent Ice Age, showing a remarkable correlation between carbon dioxide levels and surprisingly abrupt changes in climate.
CO2 regulation could hit 1 million U.S. firms  | Reuters
The prospect of U.S. regulation of climate-warming carbon dioxide has sparked a pre-emptive outcry from the Chamber of Commerce, which warned of bureaucratic gridlock if proposed limits are put in place.
Drill, Baby, Drill: How the Media Has Influenced America's Perception of Drilling to Solve the Energy Crisis | celsias
From SUV's to long commutes, the American lifestyle is based on cheap gasoline. Cheap energy allows us to live far away from our jobs and to engage in conspicuous consumption contests based on who has the biggest automobile. Now, gas prices have skyrocketed, and higher prices at the pump are hitting us where it hurts. Since we also have a presidential election coming up in November, our pain at the pump has been hijacked and turned into a political issue. There are no quick-and-easy solutions to high gas prices, but the Republican candidate, John McCain, is promoting opening up our coasts to offshore drilling as just that: an easy solution that will result in immediate relief.

Global warming fight will boost California economy, study says – sacbee.com
Costly as it may seem, California's mandate to cut climate-altering exhausts from vehicles and industry by nearly one-third in the next 12 years actually will boost the economy, a state analysis released Wednesday predicts.
The improvements in fuel and energy efficiency and extra clean-technology jobs needed to achieve the required 30 percent emissions reduction would result in a net household savings of $400 to $500 a year and a net 0.2 percent or $4 billion gain in the total annual output of goods and services, according to the report.
The Press Republican – Schumer pushes for reimbursement for shady electric charges
U.S. Sen. Charles Schumer is pushing for municipalities that were hit hard by a questionable and costly energy-trading practice to be reimbursed.
Schumer met Wednesday with Federal Energy Regulatory Commission Chairman Joseph Kelliher to find out how the recent energy problem occurred, who is accountable and how it can be corrected.
Key provisions of House energy bill – Yahoo! News
Opens federal waters beyond 50 miles from shore along the Atlantic and Pacific coasts to oil and gas drilling, ending drilling bans that have been in effect for 26 years. States would have to agree to drilling for areas between 50 and 100 miles from land.
Rolls back $18 billion in tax breaks for the five largest oil companies and requires energy companies to pay billions of dollars in additional royalties from oil taken from the deep water areas of the Gulf of Mexico under questionable leases issued in the late 1990s.
Requires the release of 70 million barrels of oil from the government's Strategic Petroleum Reserve to put more oil on the market and lower gasoline prices.
Makes it a federal crime for oil companies holding federal leases to provide gifts to government employees, a response to a recent sex and drug scandal involving the federal office that oversees the offshore oil royalty program and energy company employees.
Provides tax credits for wind and solar energy industries, the development of cellulosic ethanol and other biofuels, and purchase of plug-in gas-electric hybrid cars.
Requires utilities to generate 15 percent of their electricity from solar, wind or other alternative energy source.
Gives tax breaks for new energy efficiency and conservation programs including the use of improved building codes low-interest loans for energy efficient homes, and for companies that promote their employees use of bicycles for commuting.
Ten Reasons Not to Expand Offshore Drilling
This week, the House of Representatives will consider the Comprehensive American Energy Security and Consumer Protection Act. The bill would protect our coasts up to 50 miles off shore, but then give states the option of allowing offshore drilling 50 miles off the coastline.
Liberty Park: confessions of the power trust
Till now the realm of private monopoly has been one of mystery. We have been told that it is a sort of enchanted land, shut away from the common public by barriers of necessary trade secrets, jealously guarded, and by complexities and problems beyond the ken of the ordinary citizen. But now this realm has been invaded, explored, and chartered. It stands revealed.
The Federal Trade Commission, acting under authority of a resolution of the United States Senate approved February 15, 1928, has been at work now for four years in the investigation of this subject. So far—up to August, 1932—44 volumes of this report have been published, containing over 20,000 pages and 4,972 exhibits. And more are coming, for the hearings are still going on.
Berkeley, California approves city-backed solar loans | guardian.co.uk
The California city of Berkeley has approved a new financing scheme for loans to homeowners who install rooftop solar panels, a landmark programme that could inspire other US cities to follow suit.
The Berkeley scheme would finance city-backed solar loans through a small addition to the property taxes of each participating home, eliminating the need to find up-front cash to install panels that can cost the average American upwards of $30,000.
White roofs, streets could curb global warming
The idea of painting our roofs and roads white to offset global warming is not new, but a recent study has calculated just how significantly white surfaces could impact greenhouse gas emissions. Last week, researchers at Lawrence Berkeley National Laboratory and UC Berkeley presented their study at California's annual Climate Change Research Conference in Sacramento.
If the 100 largest cities in the world replaced their dark roofs with white shingles and their asphalt-based roads with concrete or other light-colored material, it could offset 44 metric gigatons (billion tons) of greenhouse gases, the study shows. That amounts to more greenhouse gas than the entire human population emits in one year, according to a recent article in the Los Angeles Times. The strategy could also offset the growth in carbon dioxide emissions, which account for about 75% of greenhouse gases, for the next 10 years.
September 18, 2008: Drilling for Oil is Not the Answer
# The United States consumes nearly 21 million barrels of petroleum per day (7.5 billion barrels per year), one fourth the world total. (1)
# Of the crude oil consumed in the U.S., 66 percent is imported. (2)
# The U.S. is on pace to spend over $500 billion on petroleum imports in 2008. (3)
# U.S. oil production currently occurs onshore in the lower 48 states (2.9 million barrels per day (mbd)), offshore (1.4 mbd, primarily in the Gulf of Mexico), and in Alaska (0.7 mbd). (4)
Breakthrough In Energy Storage: New Carbon Material Shows Promise Of Storing Large Quantities Of Renewable Electrical Energy
Engineers and scientists at The University of Texas at Austin have achieved a breakthrough in the use of a one-atom thick structure called "graphene" as a new carbon-based material for storing electrical charge in ultracapacitor devices, perhaps paving the way for the massive installation of renewable energies such as wind and solar power.
The Oil Drum | The Connection Between Financial Markets and Energy – Open Thread
(1) Some of the organizations with problems were no doubt speculating in oil futures. Once the prices started to drop, the balance sheets of the organizations were affected, and they suddenly needed more capital.
(2) As the companies who speculated in the oil market (all of them, not just the particular ones having problems today) try to unwind their positions because of margin calls, they drive down the price of oil in the futures market. That is likely why we are seeing declining oil prices, at a time when fundamentals would say they should be rising.
The Oil Drum | Of pipelines and the future
Gail's recent post on the fragility of the US distribution system and the shortages that will be imposed by refinery outages, is a reminder of our dependence on pipelines for supply. The dependence is not just in the US, though the debate over the reality of a new gas pipeline from Alaska to the lower 48 rumbles along as a part of the election debate.
Berkeley Lab News Center » IMPACTS: On the Threshold of Abrupt Climate Changes
Abrupt climate change is a potential menace that hasn't received much attention. That's about to change. Through its Climate Change Prediction Program, the U.S. Department of Energy's Office of Biological and Environmental Research (OBER) recently launched IMPACTS – Investigation of the Magnitudes and Probabilities of Abrupt Climate Transitions – a program led by William Collins of Berkeley Lab's Earth Sciences Division (ESD) that brings together six national laboratories to attack the problem of abrupt climate change, or ACC.
Willits Economic Localization
To foster the creation of a local, sustainable economy in the Willits area by partnering with other organizations to watch for opportunities and vulnerabilities, incubate and coordinate projects and facilitate dialogue, action and education within our community.

The Oil Drum | Nate's Reality Report Interview – Hurricanes, Financial Markets and Peak Oil
---
Nuclear Editorial and Opinions
Nuclear is the real threat to the fuel-poor, not wind energy | guardian.co.uk
Recent allegations that a dash for wind would cause a big increase in fuel poverty crumble when you do the numbers, says Oliver Tickell. Nuclear is the real worry
"Wind power could put another half million people into fuel poverty" " shock, horror! That was how BBC Radio 4 promoted last week's The Investigation into the future of wind power in the UK.
Who can blame them? It got me listening. But do their figures stack up? And what exactly was Sir David King, former government chief scientific advisor, up to when he uttered his dire warning? In case you missed it, here's that warning in full:
New Statesman – Why greens must learn to love nuclear power
Why greens must learn to love nuclear power
Global warming and finite resources mean our way of life is more threatened than ever, and it's time for the environmental movement to face up to some hard truths
The Top Nuclear Stories is published twice weekly. It is a produced
using a combination of social bookmarking and programming.
You can view or join the public group and add your own stories
by going here -> http://groups.diigo.com/groups/nukenews