The Yucca Mt scandal continues to blow up. The impacts on the struggle to keep Yucca Mt. at bay has taken its worst turn to date. We may be losing the very best source on nuclear issues due to this. India's opposition to the Bush treaty hasn't given up yet. Its up to U.S. Opposition at this point to stop this insane move. Western Australia has reversed itself on blocking further uranium mining. The Sellafield body part scandal is back in the news as is the attempt to wed British-Energy with EDF. And just to top it all off, Brazil has announced plans to build 60 new nuclear reactors!
The Blm has let old uranium mines reopen in Utah. Make sure you check the last news release and post your request for delays in the closure of the GEIS on ISL uranium mining!
No official word yet on the status of the Drill, Drill, Drill – Nuke, Nuke, Nuke gang of 16 legislation yet. There are opponents on both sides of this one. Keep the faith!
---
Top Nuclear Stories Index
---
Nuclear Reactor News
High nuclear costs — dailypress.com
Many people seem to be holding up nuclear power as the answer to our current energy crisis. I don't believe nuclear power is the answer for several reasons, with its high cost being the main reason.
Nuclear power construction costs are huge. The costs and economic failure of nuclear power construction in the 1970s and 1980s were described by Forbes magazine as "the largest managerial disaster in U.S. business history, involving $100 billion in wasted investments and cost overruns, exceeded in magnitude only by the Vietnam War and the savings and loan crisis." These high costs are not just a thing of the past. Currently, Finland is constructing the Olkiluoto-3 reactor, which is at least 24 months behind schedule after 28 months, and at least 50 percent over budget. Maybe that is why, in 2007, new nuclear received no investment from private capital, whereas decentralized renewables worldwide received $71 billion.
Bellefonte request breaks law, groups say – al.com
Three environmental groups accuse the Tennessee Valley Authority of violating federal environmental law in its latest request to complete two reactors at Bellefonte Nuclear Plant near Scottsboro and build another plant with two reactors next to it.
TVA's neglecting to include the two unfinished reactor units in its licensing application to the Nuclear Regulatory Commission for two new reactors violates the National Environmental Policy Act, according to the groups' petition to the NRC for a hearing on the issue.
Groups ask U.S. to block work at TVA nuke plant |The Tennessean
Three groups are seeking to block plans to renew work on TVA's unfinished Bellefonte Nuclear Plant in northeast Alabama, where two old reactors could be completed and two new ones built.
The Blue Ridge Environmental Defense League, the Bellefonte Efficiency and Sustainability Team and the Southern Alliance for Clean Energy asked federal regulators on Friday to suspend a request by the Tennessee Valley Authority to renew construction permits at Bellefonte.
EDF expected to make sweetened bid for British Energy | Reuters
French power giant EDF is preparing to make a sweetened offer for nuclear power firm British Energy (BGY.L: Quote, Profile, Research) as early as this week, the Sunday Express newspaper reported, without citing sources.
The paper said the offer of about 770 pence a share was set to be signed off by EDF's board of Wednesday and could be announced the next day, although the timetable could also slip.
Billions for Obsolete Nuclear Plant | CJAD
The Parti-Quebecois is demanding an explanation from Hydro-Quebec on its plans to overhaul the Gentilly-2 nuclear-power-plant in Becancour.
It wants Hydro to appear before a parliamentary committee to justify the plan.
The PQ says the studies that prompted Hydro and the Charest government to OK the project should have been made public when they announced the 2-billion dollar renovation.
Gazeta Mercantil – ENERGY: Brazil plans to build 60 nuclear power plants
The Brazilian Mines and Energy minister, Edison Lobão, said today in Angra dos Reis (state of Rio de Janeiro) that Brazil has already decided to give priority to the resumption of the country's nuclear program. Some 60 nuclear power plants should be built in the next 50 years. Each unit should have generation capacity for 1,000 megawatts.
FPL criticized over nuke contracts
Florida Power & Light Co. should have gone to greater lengths to make sure it was getting the best deal on contracts related to expansion of its nuclear plants in St. Lucie and Miami-Dade counties, consumer advocates argued Thursday.
During a Florida Public Service Commission hearing in Tallahassee, representatives from the Office of Public Counsel said FPL should have sought competitive bids for the work it's doing to add capacity to four reactors at its St. Lucie and Turkey Point nuclear plants.
The Oil Drum | The Energy Return of Nuclear Power (EROI)

This is 4th in a continuing series of articles by Professor Charles Hall of the SUNY College of Environmental Science and Forestry and his students, describing the energy statistic, "EROI" for various fuels.
Hokkaido Elec nuke plant operating normal after quake | Reuters
Japan's Hokkaido Electric Power Co said on Thursday its Tomari nuclear power plant in western Hokkaido is operating normally after an earthquake struck the region.
Environmentalists protest against Belene nuclear power plant – Business news
On September 9 Bulgarian and international environmental organisations, including the local coalition BeleNE (No to Belene nuclear power plant) and Greenpeace, sent a letter to the European Union (EU) Competition Commissioner Neelie Kroes asking him to investigate the tender procedures for subcontractors in the construction of Bulgaria's Belene nuclear power plant.
Subcontracts worth more than one billion euro are to be granted without tender to Bulgarian companies. Under the agreement with Atomstroyexport, the Russian company chosen to construct the power station has to subcontract 30 per cent of the value of the Belene construction contract to Bulgarian companies, which means procurement contracts worth a total of 1.3 billion euro.
---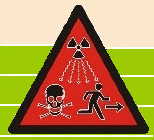 Nuclear Health and Safety News
News & Star: Sellafield body parts inquiry legal hitch
The Sellafield body parts inquiry has hit a major legal hitch after a doctor suggested his patients; medical records should remain confidential" even though they are dead.
Michael Redfern QC is leading an inquiry into claims organs and tissue were secretly removed from workers at Sellafield and other nuclear plants without the knowledge of bereaved loved ones.
BBC NEWS | UK | Scotland | Seven radioactive spots on beach
Scientists monitoring a beach in Fife for radioactive hotspots say they have discovered seven contaminated areas.
Local people are worried Dalgety Bay may now be placed on a new register for radioactively contaminated land.
BBC NEWS | UK | Concerns over body parts records
An inquiry into the removal of body tissue from Sellafield nuclear workers has been hit by concerns about the medical records of dead patients.
Michael Redfern QC is heading a public inquiry into why samples were taken between 1962 and 1992 and whether next of kin were informed.
Atomic veterans still awaiting compensation details
Canada's atomic veterans say they are being kept "in the dark" about the details of a financial package to compensate them for their exposure to nuclear blasts during the Cold War.
The government announced the package last week, but the retired military personnel are still trying to get answers about the compensation, which one veteran labelled as a political move by the Conservatives to deal with an embarrassing issue so it doesn't become a problem in the election campaign.
Those who took part in the atomic tests or were involved in the cleanup after a reactor accident at Chalk River, Ont., in the 1950s are eligible to apply for a $24,000 payment.
Calls for radiation probe – Manchester Evening News
AN INVESTIGATION into radioactive contamination at Manchester University must be carried out with urgency and has to come up with answers, a top lawyer said today.
Liz Graham, who represents the widow of Dr Hugh Wagner, one of two lecturers whose deaths is now being linked to groundbreaking nuclear physics experiments there a century ago, says the emphasis has to be on a comprehensive fact-finding inquiry.
Alexander sponsors bill to help sick nuclear workers' families: Knoxville News Sentinel
Sen. Lamar Alexander, R-Tenn., today introduced legislation that he said would help the families of sick nuclear workers in cases where a worker dies before his or her claim for compensation is processed.
"We should not allow an inefficent bureaucracy to run out the clock through a claims process that takes so long that our Cold War heroes are dying before their claims are processed, leaving their families with no compensation," Alexander said in a statement distributed to the news media.
A study considers the cancer risk in children living near reactors. – swissinfo
A study has been launched in Switzerland to investigate whether children living near nuclear reactors have a higher risk of cancer.
The study – Childhood Cancer and Nuclear Power Plants in Switzerland – follows an analysis by German scientists last year that found a possible link between higher rates of leukaemia in children who live near nuclear power plants.
Researchers will study cancer rates among Swiss minors born between 1985 and 2007. It will compare the data against the distances the children lived from reactors when and before they became ill.
---
NRC News
NRC fires back at Bay State's House of Representatives – Brattleboro Reformer
You've nearly got it all wrong.
That's the message from the Nuclear Regulatory Commission to the Massachusetts House of Representatives.
In July, the Bay State's House passed a resolution in support of efforts to have independent safety assessments conducted at nuclear power plants in Massachusetts, Vermont and New Hampshire.
In addition, resolved the House, the NRC needs to establish "strong procedures and regulations to mandate safe storage and transportation of nuclear waste."
FR: NRC: Entergy Nuclear Fitzpatrick relicensing
Entergy Nuclear Fitzpatrick, LLC, and Entergy Nuclear Operations, Inc.; The James A. Fitzpatrick Nuclear Power Plant; Notice of Issuance of Renewed Facility Operating License No. DPR-59 for an Additional 20- Year Period Record of Decision
FR: NRC: FONSI uranium mine cleanup by Cogema
Notice of Availability of Environmental Assessment and Finding of No Significant Impact for License Amendment Request To Revert to Operating Status From Restoration and Decommissioning Status, Cogema Mining Inc., Christensen and Irigaray Ranch Facilities, Johnson and Campbell Counties, WY
TheChadronNews.com – NRC takes comments on ISL uranium mining
Among the details to emerge from the meeting was acknowledgment by the NRC that, although ISL mine permits call for returning groundwater to its original condition when mining is done, some of the baseline parameters have proved unachievable by mining companies.
NRC: Presentation of the NRC Model of the Davis-Besse Nuclear Plant Reactor Vessel Head Degradation, NRC Commissioner Peter B. Lyons
Good morning and thank you for taking a few minutes from your busy schedules to be here today. The thoughts that I want to share with you today will be brief, but I assure you they are deeply felt, and I appreciate your interest in them.
Like many other organizations, we memorialize our successes and hold forth our highest aspirations as reminders of what we are working toward "first among these being our mission and our values. However, we should also be ready to memorialize a weakness or a stumble as a reminder of the ever-present need to avoid the subtle complacency that may result from a long history of success. Today we dedicate such a memorial " one that I hope will continue to remind both our staff and our licensees not only of the vulnerability of technology to degradation, but also the vulnerability of people to complacency.
NRC renews Entergy NY FitzPatrick reactor license | Reuters
The U.S. Nuclear Regulatory Commission renewed the operating license for of Entergy Corp's (ETR.N: Quote, Profile, Research, Stock Buzz) 852-megawatt FitzPatrick nuclear station in New York for an additional 20 years, the NRC said Tuesday in a release.
The FitzPatrick plant began commercial operation in 1975. Its license was set to expire in 2014. The renewal extends the license to 2034.
NRC broke rules in plant inquiry, report says – PennLive.com
When a whistle-blower told the U.S. Nuclear Regulatory Commission in 2007 that guards at the Peach Bottom Atomic Power Station were sleeping on the job, the agency told the plant's owner to investigate even though the accusation involved company managers.
Having the plant's owner, Exelon, and its security provider, Wackenhut Corp., investigate themselves was a mistake, according to a report by the NRC's Office of Inspector General. By asking the companies to handle it themselves, the agency's Region 1 office in King of Prussia violated its own rules, the report states.
Gallup Independent: Emotions run high at NRC meeting
The U.S. Nuclear Regulatory Commission came to town Monday to receive comments on its Draft Generic Environmental Impact Statement for proposed in-situ leach uranium milling facilities in northwest New Mexico, and it didn't go away empty-handed.
Cradling her infant daughter, Lynnea Smith of Crownpoint — who helped push the Navajo Nation's ban on uranium mining and milling — tried to hold back her emotions as she spoke, but the tears of frustration came anyway.
---
Nuclear Fuel Cycle News
Nuclear reprocessing is risky and impractical  The Greenville News
Apowerful bipartisan duo, Rep. James Clyburn and Sen. Lindsey Graham, recently joined forces to support "nuclear reprocessing." We urge these gentlemen to temper their enthusiasm.
For the past year, we served on the Governor's Climate, Energy & Commerce Advisory Committee. CECAC represented a wide range of interests, including utilities, industry and banking. CECAC's final report concluded that nuclear energy is an important part of the state's energy future. However, we adopted an extremely cautious position on reprocessing.
Feds OK reopening uranium mines – Salt Lake Tribune
Federal officials have approved the reopening and combining of two reclaimed underground uranium mines on the Utah-Colorado line.
The U.S. Bureau of Land Management in Moab and Grand Junction, Colo., announced late Friday afternoon that Lakewood, Colo.-based Energy Fuels Resources would combine the Urantah Decline and Packrat Mine into an operation called the Whirlwind Mine.
Earlier the agency released an environmental assessment that showed the mine would have no significant impact.
Firm gets land agency's OK to join uranium mines – Salt Lake Tribune
Federal officials have approved the reopening and combining of two reclaimed underground uranium mines on the Utah-Colorado line. The U.S. Bureau of Land Management in Moab and Grand Junction, Colo., announced Friday that Lakewood, Colo.-based Energy Fuels Resources would combine the Urantah Decline and Packrat Mine into an operation called the Whirlwind Mine. Earlier the agency released an environmental assessment that showed the mine would have no significant impact. The Energy Fuels plan allows for up to 200 tons per day of uranium production, which would yield a quarter-ton annually of U308 to be processed to yellow cake in Blanding in southeastern Utah's, home to the nation's only conventional uranium mill. Energy Fuels is a Toronto-based uranium and vanadium mineral-development company that claims more than 40,000 acres of highly prospective uranium and vanadium property located in Utah, Colorado and Arizona. Uranium prices on the spot market currently are about $65 per pound, down from about $90 in December
Uranium stocks surge on change of WA government – ABC News (Australian Broadcasting Corporation)
West Australian-based uranium stocks have soared in early trade on news of a pro-uranium government.
The Liberal leader, Colin Barnett, has vowed to overturn the state's long running policy banning uranium mining.
Congress leaves Utah waiting on oil shale, polygamy and mining safety bills – Salt Lake Tribune
With Congress about to jet out of town and a pile of more pressing legislation awaiting action, several measures that would directly affect Utah — from mining safety law reform to a foreign nuclear waste ban to a federal crackdown on polygamy — are being punted to next year.
Congress is set to adjourn Sept. 26, and it's unclear whether lawmakers will return after the November election to tackle myriad items still left on the docket. What is clear, though, is that some legislation will remain stuck in committee.
Cibola County Beacon – NRC accepts comments for draft
Members of the United States Nuclear Regulatory Commission were in Grants on Tuesday evening accepting their second phase of comments on their Generic Environmental Impact Statement on in-situ leach milling facilities.
In-situ leaching is a process in which local non-potable water groundwater with added oxygen and sodium carbonate or bicarbonate is injected into an underground ore deposit to leach out (or dissolve) uranium, which is then pumped to the surface for additional processing. Currently the process is being used in Texas and Wyoming.
Tomgram: Chip Ward, Uranium Frenzy in the West
A few years ago, Ward wrote for Tomdispatch about various plans to dump radioactive waste, including 40 years worth of "spent fuel rods" from nuclear reactors, in his Utah backyard. People who lived downwind were alarmed. They had been exposed to radioactive fallout during the era of atomic testing in the 1950s and feared more of the same — cancer for "downwinders" and obfuscation and denial from federal regulators. Since Ward wrote his account, local activists have successfully blocked the projects. Score one for the little guys.
Uranium Watch
Uranium Watch works to educate and advocate for protection of public health and the environment from past, current, and future impacts of uranium mining, uranium milling, nuclear waste disposal at uranium mill sites, and other impacts of the nuclear fuel cycle.
Uranium Watch is encouraging and facilitating public participation in state and federal regulatory decision-making processes related to the uranium industry.
The Uranium Watch Web Site was developed to provide citizens with news, information, and resources about current and historic uranium mining and milling activities and issues.
Chillicothe Gazette: Public hearings Wednesday on USEC facilities
The Nuclear Regulatory Commission will conduct two public meetings Wednesday at the Ohio State University South Centers Auditorium at 1864 Shyville Road in Piketon.
The first meeting will begin at 7 p.m., and NRC officials plan to discuss the results of USEC Inc.'s annual review of safety performance with officials from USEC. The second meeting will be conducted immediately after the first and will discuss the NRC's performance review of the American Centrifuge Lead Cascade facility.
Both meetings are open to the public, and officials will be available to answer questions following both meetings.
Scrap plant identifies utensil as radioactive
Call it the case of the glowing grater.
When an ordinary household cheese grater set off radiation alarms at a Flint scrap metal recycling facility last month, workers were required to send it for testing — and it turned out to contain the radioactive isotope Cobalt-60.
The radiation levels weren't high enough to pose a danger, and the grater wasn't actually glowing. But one Nuclear Regulatory Commission official called the incident "reasonably rare."
New U.S. storage depot for the highly enriched uranium in nuclear weapons: Scientific American Blog
The "ultra-secure uranium warehouse of the future" in Oak Ridge, Tenn., is now built, if not quite ready for work. Part of Complex 2030 "the Bush Administration's ambitious and semi-secret plan to revamp the nation's aging infrastructure for building nuclear weapons "the warehouse will provide one location for the nation's supply of the highly enriched uranium (HEU) that makes for a powerful nuclear bomb.
Deseret News | Rail memo signed for Moab tailings
nergySolutions and Union Pacific Railroad struck an agreement Monday for rail services and upgrades to an existing line that will support moving about 16 million tons of uranium-mill tailings over the next 20 years away from their current location near the Colorado River and Moab.
The Department of Energy announced Tuesday that the two sides signed a memorandum of understanding to ready a rail line between the tailings pile and the new 250-acre disposal site at Crescent Junction 30 miles away in time to start moving the waste next spring.
ECONOMY: Increased Nuclear Energy Demand Boosts Namibia
The worldwide scramble for energy sources due to dwindling fossil fuel reserves has placed renewed emphasis on nuclear energy as solution for future needs. As a result, Namibia in south-western Africa is experiencing a uranium boom.
With around 3,800 tons of annual production, Namibia is the world's sixth largest uranium producer. Its delivery of seven percent of world uranium production has led to the country being wooed by big powers that wish to secure supplies for their nuclear energy expansion plans.
Spot prices doubled in 2007, reaching 136 dollars per pound but recently levelling at around 82 dollars a pound.
Uranium explorer's dumping plan blocked (Australian Broadcasting Corporation)
A council has now decided to ban uranium explorer Marathon Resources from dumping any waste at the Hawker dump in the northern Flinders Ranges of South Australia.
The company wants to dump waste including industrial clothing, calico and plastic bags and cardboard from its uranium exploration site in the Arkaroola Wilderness Sanctuary.
---
Nuclear Waste News
Raises could fell tenacious foe – Las Vegas Sun

The man perhaps most responsible over the past 30 years for thwarting the federal government's plan for a nuclear waste dump at Yucca Mountain slides into the driver's seat with a mischievous grin.
He has offered to drive to lunch on this hot August day. His state-issued rusted road hog looks like it belongs on an abandoned lot. The state's fleet managers must shudder every time they see its grimy government plates.
Ethics complaint filed in pay raise flap – Las Vegas Sun
The head of Nevada's anti-nuclear dump agency was hit Thursday with an ethics complaint filed by a legislative leader irate that the official gave himself and other staffers pay increases far above authorized amounts.
Assembly Minority Leader Heidi Gansert, R-Reno, filed the complaint against Bob Loux, head of the state Nuclear Projects Agency, with the state Ethics Commission, saying his actions were "both egregious and indefensible, and the citizens of Nevada deserve better."
ReviewJournal – Scientists question comparing nuclear waste storage costs
Senate Yucca Mountain foes seek figures
WASHINGTON — Government analysts are undertaking a study to compare the costs of building a nuclear waste repository at Yucca Mountain against the costs of leaving the waste at power plants, where it is now stored.
But scientists who spoke up Thursday at a briefing said the idea of such a study didn't make
Used fuel piles up at reactosr| The Greenville News
Old issue of radioactive waste lingers as utilities plan new nuclear plants
Hundreds of spent fuel rods will be removed from Oconee Nuclear Station's Unit 2 when the reactor is shut down for routine maintenance and refueling next month.
The high-level radioactive waste will be stored in a contained pool, surrounded by water and a series of redundant safety precautions — but only for a while, because Oconee's pools are full.
Lead Yucca Mountain foe asked to resign – Las Vegas Sun
Gov. Jim Gibbons asked today for the resignation of Robert Loux, the leader of Nevada's fight against the Yucca Mountain project, who acknowledged this week giving himself and his staff unauthorized pay raises.
Gibbons, who said the unauthorized payments had occurred for years, has lost faith in Mr. Loux's ability to effectively manage this office, according to the governor's press secretary Ben Kieckhefer.
Local Activist Removed from Commission Meeting
Marge Detraz, long-time outspoken Lincoln County opponent of the Yucca Mountain Nuclear Waste Repository and the planned Department of Energy (DOE) railroad through the county, was removed from the September 2 County Commission meeting by a Sheriff's Deputy and was not permitted re-entry until the meeting was adjourned.
IRIN Asia | KYRGYZSTAN: Nuclear waste dumps threaten environment | Early Warning Environment Natural Disasters | Feature
"I carry clean [drinking] water with my truck to the villages upstream almost on a daily basis. I was born here and I remember that in the past the road on this side of the river was closed to traffic. They say that was because of some mines and radioactive waste tailings," Bakyt told IRIN in Kairygach, about 10-15 minutes' drive from Mailuu-Suu.
---
Nuclear Policy News
German greens reject nuclear fund for renewables
German Chancellor Andrea Merkel and her conservative Christian Democrats (CDU), think they have a plan to save Germany's nuclear power plants from being shut down. It is to extend their life by diverting some of the profits from the sale of electricity into a fund to buy down the higher costs of wind and solar power. The plan would generate euro 40 billion (US $56 billion).
Peak Energy: Do You Prefer Insulation or Radiation ?
Bloomberg suggests, and Joe Romm reiterates, that McCain's plan to build 45 nuclear reactors by 2030 might cost the taxpayers almost a third of a trillion dollars, or $ 315 billion. Now that's not much these days, considering what is being racked up for the Iraq war and the Fannie Mae debacle, but to paraphrase Everett Dirkson, a trillion here, a trillion there, pretty soon you're talking about real money.
And it would be nice if it could be done, but as Bloomberg and TreeHugger noted earlier, the only company in the world that can make the reactor vessels is already booked up to 2015.
As we also noted in an earlier post, perhaps there is more energy to be made by fixing what we have, by eliminating waste, by increasing efficiency. Perhaps we don't have to Drill, drill drill! as some suggest, or Invent, Invent, Invent! as Tom Friedman calls for. Perhaps all we really have to do is Insulate, Insulate, Insulate!
Report frames energy issues : Knoxville News Sentinel
7 groups of opinion identified by ideas on U.S. 'portfolio'
The question of where the United States will get its energy in coming decades is central to this year's presidential race, and a new University of Tennessee report aims to help policymakers long-term by identifying where Americans stand on the issue.
"Until recently, we haven't given (energy policy) much thought," said K.C. Healy, director in the energy and resources practice of Deloitte Consulting LLP, which wrote the report with UT's Howard H. Baker Jr. Center for Public Policy.
The Tribune, Chandigarh, India – India upset over Bush determination on deal
Recent contentions not in line with provisions of pact
India has strongly conveyed to the US its displeasure over how the mutually agreed terms of the Indo-US civilian nuclear energy cooperation understanding were sought to be distorted by the Bush administration as was reflected by the contradictory statements emanating from Washington.
Highly placed sources in the government said New Delhi had unambiguously told the US that the recent contentions made by the administration were not in line with the provisions of the agreement between the two sides.
TMI poll: 20 more years – The York Daily Record
A Three Mile Island-commissioned public-opinion poll that favors the continued operation of the plant will not influence a pending federal decision to renew the site's operating license for 20 more years.
"The poll means nothing to (the U.S. Nuclear Regulatory Commission)," NRC spokesman Neil Sheehan said. "We don't base our decisions on polls that are put out by companies that operate plants."
Nuclear deal: Harsh truths
WE may have all missed the most interesting point in the kerfuffle over the Indo-US nuclear deal. Prime Minister Manmohan Singh and Congress President Sonia Gandhi have emerged as the greatest advertising team since World War II. The strategy is not dissimilar to that employed by Germany and Italy in the war: Repeat a lie often enough and it will be perceived as the truth.
Take the promise of electricity to every village. The claim is arrant nonsense. The eight reactors the government wants to purchase in the next four years " commissioning will be much later " will not increase the share of nuclear power in the energy mix beyond 2.5 percent.
AFP: India wary of being US card in China play: analysts
The US push to end India's status as a nuclear pariah was partly motivated by a desire to counter China's rise, but New Delhi does not want to get sucked into a US-Sino power play, analysts say.
"India does share many US concerns regarding China," said Anupam Srivastava, director at the Center for International Trade and Security at the University of Georgia.
World Nuclear Trade Group Agrees to Restrict Sales to India – washingtonpost
A 45-nation group that governs trade in nuclear equipment and materials privately agreed last weekend that none of its members plans to sell sensitive technologies to India, according to sources familiar with the discussion. The agreement undercuts one of the Indian government's key rationales for seeking a civilian nuclear deal with the United States — that it would open the door for "full civil nuclear cooperation" with the rest of the world.
Nuclear Power Revival Could Encounter Hurdles – WSJ.com
The Bush administration's plan for a "renaissance" in nuclear power may be crimped by tightening world-wide supplies of uranium and a lack of enrichment facilities to turn the uranium into fuel for power plants.
In a recent setback, an accident in October flooded the world's largest uranium mine, which was set to open in Canada next year. That nudged prices for processed uranium ore, already up more than 800% since 2001, even higher.
Facing South: N.C. nuke guards get union contract under unusual circumstances
More than two years after they voted to unionize with the Security, Police and Fire Professionals of America, the security officers at Progress Energy's Shearon Harris nuclear power plant near Raleigh, N.C. finally have a contract. It came after a protracted fight with the guards' direct employer — Securitas, the world's largest private security firm — and involved the firing of numerous union supporters and the intervention of the National Labor Relations Board, which found the company guilty of bargaining in bad faith.
Daily Kos: Gang of 10 bill: Biggest boost for nuclear power ever
The Gang of 10 (now Gang of 20) offshore oil drilling bill, as it has been characterized, appears headed for a Senate vote late next week. While the bill apparently isn't damaging enough to our environment and future for the "Drill, Baby, Drill" crowd, who are going to try to expand areas allowed for drilling, I won't go into the oil drilling issues here they've been covered extensively on DK except perhaps to borrow a phrase about how you can put lipstick on an offshore oil pig and, well, you get the idea….
But what most people and certainly the mainstream media haven't yet realized is that the Gang of 20 bill would do much more than open up some of America's coastlines to oil drilling. In fact, it is a major energy bill "the draft runs 233 pages and delves into energy efficiency and conservation, renewables, coal-to-liquid, and so forth. And 18 of these pages would provide the most significant taxpayer-backed boost to nuclear power ever.
Chasing nuclear energy windmills
The Republican convention was a barren desert of diversity, with the lowest percentage of black delegates in 40 years. Yet this 93 percent white gathering blithely stole from the race riots of the '60s to lustily chant "Drill, baby, drill." Compounding the irony, the first speaker hurling the verbal Molotov cocktail to the crowd was the only African-American the party could dredge up for prime-time, former Maryland Lt. Gov. Michael Steele.
Chubu to sue Hitachi over turbine damage -| Reuters
Japan's Chubu Electric Power Co is likely to sue Hitachi Ltd (6501.T: Quote, Profile, Research, Stock Buzz), seeking damages for the loss of earnings due to problems with a Hitachi-made turbine, a newspaper reported.
Hitachi has said it will bear all the costs for repairing a broken turbine at Chubu's No. 5 nuclear unit at its Hamaoka plant in western Japan.
Times Of Nigeria: Nigeria Cancels Nuclear Deal With Iran After U.S. Protest!
A protest by the United States government has forced Nigeria to cancel a nuclear pact it entered into with the Iranian government last week.
Minister of Foreign Affairs Ojo Maduekwe disclosed this in Abuja while briefing newsmen after a meeting with a U.S. government delegation.
An Iranian trade delegation had announced last week that an agreement for Iran to share peaceful nuclear technology had been reached with Nigeria.
---
Nuclear Weapons News
Nuclear Ring Was More Advanced Than Thought, U.N. Says – washingtonpost.com
The nuclear smuggling ring headed by Pakistani scientist Abdul Qadeer Khan possessed a broader range of secret nuclear designs than was previously known and shared them electronically among members of the network, a U.N. watchdog group said yesterday.
A report by the International Atomic Energy Agency also acknowledged large gaps in investigators' understanding of the smuggling ring, raising concerns that Khan's nuclear black market may have had additional customers whose identities remain unknown.
Reuters AlertNet – A year on, Israel still won't discuss Syria strike
A year after its jets bombed a Syrian facility which U.S. officials openly described as a secret nuclear reactor, Israel still refuses to give an account — not even formally confirming the raid ever happened.
Such reticence is unusual for a country steeped in military myth. Israel's fractious politics, dominated by ex-generals, has long made war stories a staple part of the national discourse.
Nuclear know-how made easy, report on Libya shows – Los Angeles Times
A leaked report by a U.N. agency reveals fresh details about Libya's now-abandoned attempts to obtain nuclear weapons and an underground network of scientists who peddled atomic secrets for cash.
Before deciding to abandon its quest for nuclear weapons, Libya had tapped into a sophisticated black-market network that included Pakistani scientist Abdul Qadeer Khan, says a report by the International Atomic Energy Agency, or IAEA, prepared for delivery Friday to members of its governing board.
Nuclear deal to establish U.S. hegemony over Asia: Vijayan- Politics/Nation-News-The Economic Times
CPI (M)'s Kerala unit today said the move to operationalise the Indo-US nuclear deal was aimed at bringing India closer to the U.S. to enforce American 'hegemony' over the Asian nations. The U.S, which does not like China's emerging stature as another economic super power, apprehends that it cannot impose its hegemony in Asia if India, Russia and China forged closer ties, CPI-M politburo member Pinarayi Vijayan, who is also Kerala unit secretary, said here.
America wanted to "strike the nuclear deal" to turn New Delhi as its strategic partner, he said The American initiative to see through the nuclear deal was a clear ploy to get India's support for its 'secret imperialistic designs; at a time when others, including the Latin American nations, "are found to be refusing to toe the U.S. line," Vijayan said.
AFP: Clinton questions US freeze on Russian nuclear pact
US Senator Hillary Clinton questioned Tuesday Washington's decision to freeze a much vaunted US-Russian civilian nuclear pact, saying the move might not be in Washington's interest.
US President George W. Bush decided on Monday to pull from congressional consideration the agreement in the latest effort by the administration to convey its displeasure with Russia over its military actions in Georgia.
The Associated Press: WMD report: US remains 'dangerously vulnerable'
The United States remains "dangerously vulnerable" to chemical, biological and nuclear attacks seven years after 9/11, a forthcoming independent study concludes. And a House Democrats' report says the Bush administration has missed one opportunity after another to improve the nation's security.
The recent political rupture between Russia and the U.S. only makes matters worse, said Lee Hamilton, the former Indiana Democratic congressman who helped lead the 9/11 Commission and now chairs the independent group's latest study.
---
Department of Energy News
Legislation would expand benefits of ill Hanford workers | Tri-City Herald
More survivors of ill workers at Hanford and other nuclear sites could receive federal compensation under proposed legislation.
The proposed amendment to federal law is intended to ensure that compensation for sick former nuclear workers won't be taken away in cases in which a sick worker or a survivor who has filed a claim die before the claim is processed. Some ill workers have waited years for a claim to be processed.
---
Other Energy News
ENN: Big Coal vs. Renewable, Cleaner Energy
The federal government is in bed with the coal industry. A prime example is the $2 million spent in advertising at both the Democratic and Republican conventions by the American Coalition for Clean Coal Electricity (ACCCE). Founded this year, the ACCCE combined the Center for Energy and Economic Development and Americans for Balanced Energy Choices. Already the ACCCE has spent $4.7 million on lobbying, according to a Center for Public Integrity analysis.
Peak Energy: Gaoline Shortages Ahead In The US ?
Hurricane IKE seems to be a spent force now and the impact it has had on Texas oil refineries is staring to become apparent. Jim Brown at Right Side Advisers reports that there may be some petrol shortages as a result – Hurricane Hangover, Shortages Ahead.
Ike's sudden left turn just before it made landfall meant that the 13 refineries in Houston escaped the brunt of the hurricane's force. All are reporting they sustained no material damage and will begin the restart process as soon as power is restored. That could be a week to ten days before power is stable and another 2-3 days to restart. This suggests there could be a serious problem for refined products like gasoline and diesel. …
Drivers across the southwest were already facing long lines and prices higher by as much as 25 cents a gallon in some states. Federal officials are preparing for a prolonged disruption in fuel supplies. According to EIA data gasoline inventories the week Gustav hit were at the lowest level since 2000 at 187.9 million barrels or 21 days of supply. Much of that inventory is required just to keep the pipeline full and cannot be used. Pipelines only run when they are full. There are thousands of pumps along the way that require product in order to run. If allowed to run dry the pipeline would cease to function and require a lengthy restart period. Basically product only flows out when new product is pushed in thousands of miles away.
Deseret News | Pickens sheds light on his energy plan for Salt Lake crowd
Billionaire T. Boone Pickens brought is traveling energy road show to the Salt Palace Convention Center on Thursday, and hundreds of Utahns came to hear what he had to say.
The oil tycoon and mega-successful hedge-fund manager promoted his strategies for alternative fuel development. The Pickens Plan urges Americans to break their reliance on foreign oil by using clean alternatives, including natural gas, wind, solar and nuclear power.
Political winds buffet California ballot measures on energy [National Wind Watch]
Two of the world's richest men bankroll alternative-energy initiatives on the November ballot. Each is opposed by some of the very champions of those alternatives.
Adding to the confusion, both measures carry renewable energy in their titles.
Low-tech Magazine: The age of speed: how to reduce global fuel consumption by 75 percent
If we cut the average speed of all vehicles by half, fuel consumption would decrease by a whopping 75 percent.
Breaking speed records was an almost daily occurence throughout the 20th century. Cars, ships, planes and trains became faster and faster, year after year. Because the power needed to push an object through air increases with the cube of velocity, this race to ever higher speeds raises energy consumption exponentially.
Engineers treat velocity as a non-variable, while in fact it is the most powerful factor to save a really huge amount of energy – with just one stroke, at minimal cost, and without the need for new technology. Lower speeds combined with more energy efficient engines, better aerodynamics and lighter materials could make fuel savings even larger.
Driven: Shai Agassi's Audacious Plan to Put Electric Cars on the Road
Shai Agassi looks up and down the massive rectangular table in the Ritz-Carlton ballroom and begins to worry. He knows he's out of his league here. For the last day and a half, he's been listening to an elite corps of Israeli and US politicians, businesspeople, and intellectuals debate the state of the world. Agassi is just one of 60 sequestered in a Washington, DC, hotel for a conference run by the Saban Center for Middle East Policy. Among the participants: Bill Clinton, former Israeli prime minister Shimon Peres, Supreme Court justice Stephen Breyer, and two past directors of the CIA.
Think Progress » So-Called Energy Expert Sarah Palin Doesn't Know How Much Energy Her State Produces
On Wednesday, Sen. John McCain (R-AZ) defended Alaska Gov. Sarah Palin's experience in the field of national security by asserting that she knows more about energy than probably anyone else in the United States of America. McCain's claim to Palin's expertise was undercut the next day, however, when Palin severely overstated Alaska's energy production in an interview with ABC News's Charlie Gibson.
Challenged by Gibson on her national security credentials, Palin cited her experience as the governor of a state that produces nearly 20 percent of the U.S. domestic supply of energy as a credential that she "brings to the table:
Think Progress » No Energy Expert At Senate Hearing Willing To Say That Oil Drilling Is America's Most Important Issue
Yesterday, the Senate Committee on Energy and Natural Resources held a Bipartisan Energy Summit featuring experts from MIT, Google, Shell, and others. At one point in the hearing, Sen. Sheldon Whitehouse (D-RI) tore into the energy protest House Republicans have been holding for the past several weeks. This political stunt was meant to demand a vote on oil drilling and attack Democrats for leaving town in August "without doing something to lower gas prices.
After listening all the problems currently facing the country, Whitehouse asked the experts whether anyone thought drilling was the number one issue right now. Almost nine seconds went by with complete silence:
Experiment Boosts Hopes for Space Solar Power | LiveScience
A former NASA scientist has used radio waves to transmit solar power a distance of 92 miles (148 km) between two Hawaiian islands, an achievement that he says proves the technology exists to beam solar power from satellites back to Earth.
John C. Mankins demonstrated the solar power transmission for the Discovery Channel, which paid for the four month experiment and will broadcast the results Friday at 9 p.m. EDT. His vision is to transmit solar power collected by orbiting satellites as large as 1,102 pounds (500 kg) to lake-sized receiver stations on Earth.
Technology Review: Solar Roofing Materials
Integrating solar cells into building materials could make solar power more attractive to homeowners.
Seamless solar: The solar system shown here (darker panels) integrates thin-film solar modules directly into a metal roof. Such systems offer cost savings in labor and materials and blend well with buildings' designs.
Credit: EnergyPeak
In an effort to promote the adoption of solar technology, United Solar Ovonic of Auburn Hills, MI, has teamed with a major roofing company to create a metal roof system that generates electricity from sunlight. The partnership offers seven different prefabricated systems, ranging in capacity from 3 to 120 kilowatts. Tests show that the solar roof panels are rugged and can withstand winds in excess of 160 miles per hour.
Who Is Responsible for the Surge in Food and Fuel Prices?
The impact of the green revolution into biofuels is impacting more than anyone could have guessed on the availability, and thus the cost, of food. From 2002 until February this year the cost of a basket of food rose by 140% according to a World Bank report (1).
The impact is being felt worldwide.
Resource Insights: The net energy cliff
Charles Hall, the father of the energy return on investment (EROI) concept, once told me that our current society would probably not be able to function if the EROI for the entire society slipped below five.
What does that mean? First, a quick review. It takes energy to get energy. EROI is a measurement of how efficient a process, an enterprise or a society is in obtaining energy. EROI is usually expressed in a ratio, say, 20 to 1. That would mean that the process being studied produced 20 units of energy for every one unit expended. As it turns out, that's about what conventional crude oil returns.
Upper Great Plains Wind Energy Programmatic EIS News and Events
The Upper Great Plains Wind Energy Programmatic EIS Information Center Web site was launched September 11, 2008. This Web site is the online center for public information and involvement in the Upper Great Plains Wind Energy Programmatic Environmental Impact Statement.
The U.S. Department of Energy, Western Area Power Administration (Western), and the U.S. Department of the Interior, Fish and Wildlife Service (Service), will prepare a Programmatic Environmental Impact Statement (PEIS) to evaluate the impacts of wind energy development within Western's Upper Great Plains Customer Service Region (UGP Region), which encompasses all or parts of the States of Iowa, Minnesota, Montana, Nebraska, North Dakota, and South Dakota; and on the Service's landscape-level grassland and wetland easements in North Dakota, South Dakota, and eastern Montana.
NO NU KE T-shirt from Zazzle.com
Newsvine – Auto industry to press Congress for $50B in loans
Auto industry allies hope to secure up to $50 billion in government loans this month that would pay to modernize plants and help struggling car makers build more fuel-efficient vehicles.
Think Progress » Friedman on drill, drill, drill: It's like someone chanting IBM Selectric typewriters' during the IT revolution.
On NBC's Meet The Press this morning, New York Times columnist Thomas Friedman criticized the chanting of drill, drill, drill and "drill, baby, drill at the Republican National Convention last week, saying that's just what Saudi Arabia, Russia, Venezuela and Nigeria want to hear Americans focusing on. They'd be up there leading the chant. They would be saying, Ëœthis is great, America isn't sitting there saying, invent, invent, invent new renewable energy,  said Friedman. Friedman added that he isn't opposed to offshore drilling, but we shouldn't be making that the center focus:
What The Hell Was Cheney Really Up To? « TruthHugger
Kommersant: Cheney's trip to Baku failed
Vice President of the USA Dick Cheney completed his trip to the South Caucasus targeted at strengthening Washington's positions in the struggle for Caspian energy resources. Kommersant Daily qualifies the outcome of Baku talks as failure. The daily accounts that President of Azerbaijan Ilham Aliyev did not offer to the US guest a warm reception, hinting that Baku was not intending to support the idea of retracting energy carriers' flows to bypass Russia.
Peak Energy: UCG In China
While UCG may lose out to CSM in Queensland's coal fields, the unhealthy Chinese interest in coal to liquids (and plastics) continues unabated, with their latest move being an interest in taking Linc Energy's UCG technology to the Chinese coal fields – Linc inks UCG deal in China.
Linc Energy Ltd has signed a deal with Xinwen Mining Group to develop underground coal gasification (UCG) and gas to liquids (GTL) projects in China. The Queensland-based group has signed a letter of intent with Xinwen, the same company which agreed to acquire a package of Linc's Australian coal exploration permits for $1.5 billion.
The dress rehearsal is over | Energy Bulletin
As oil crosses $100 on its way south, not even a hurricane in the Gulf of Mexico and a statement from OPEC that the cartel will cut production by over 500,000 barrels per day seems capable of halting the bloodletting. In response, the Financial Post features an article titled Peak Oil peak, quoting this writer out of context; compare this with my commentary, which was the source of the quote).
Wasn't the price of oil supposed to rise endlessly? Wasn't the world supposed to end by now? What happened? What does it all mean?
ENN: An Alaska Native Speaks Out on Palin, Oil, and Alaska
I am writing this letter to raise awareness about the ongoing colonization and violation of human rights being carried out against Alaska Native peoples in the name of unsustainable progress, with a particular emphasis on the role of Sarah Palin and the Republican leadership. My hope is that it helps to elevate truth about the nature of Alaskan politics in relation to Alaska Native peoples and that it lays a framework for our path to justice.
As refineries button up, fuel supplies cause concern |Â  Houston Chronicle
Hurricane Ike's pending assault of the Texas Gulf Coast spurred a slew of major oil refineries to shut down Thursday, stoking concerns that the lost output will further strain U.S. fuel supplies and send pump prices higher.
The closures included Exxon Mobil Corp.'s Baytown refinery and BP's Texas City plant, two of the nation's largest fuel-making facilities.
Coal Company to Blow Up Major West Virginia Wind Power Resource : Red, Green, and Blue
In a high profile campaign, West Virginia citizens have asked for a last minute stay of execution against the imminent destruction of the site of a proposed wind farm on the state's Coal River Mountain. Handing in a petition, signed by more than 8,000 residents, campaigners today called on State Governor Minchin to make good on his commitment to support the development of renewable energy in the state, and order a halt to the destruction of an area with enough wind power potential to supply 150,000 homes.
Oil sex scandal may affect drilling debate – Oil & energy- msnbc.com
A scandal involving sex, drugs and " uh, offshore oil drilling.
It's a strange mix, and it couldn't have come at a worse time for those in Congress pressing to expand oil and gas development off America's beaches while trying to stave off an election-year rush by Democrats to impose new taxes and royalties on the oil industry.
Energy Ball generates power for homes- msnbc.com
From Holland, the country famous for its windmills, comes a new design for home wind power. Looking like an eggbeater, it spins quieter and at lower wind speeds than a lot of traditional propeller-type turbines.
It's now standard for big wind turbines to have propeller blades. Much of the turning force is generated at the tips, which slice perpendicularly through the air, causing a swooshing noise that some residents nearby have said they find unnerving.
Iraq cancels six no-bid oil contracts – International Herald Tribune
An Iraqi plan to award six no-bid contracts to Western oil companies, which came under sharp criticism from several United States senators this summer, has been withdrawn, participants in the negotiations said on Wednesday.
Iraq's oil minister, Hussain al-Shahristani, told reporters at an OPEC summit meeting in Vienna on Tuesday that talks with Exxon Mobil, Chevron, Shell, Total, BP and several smaller companies for one-year deals, which were announced in June and subsequently delayed, had dragged on for so long that the companies could not now fulfill the work within that time frame. The companies confirmed on Wednesday that the deals had been canceled.
Inhabitat » Solar Updraft Towers to Generate Food and Energy
A new breed of solar tower may soon be sprouting up in Namibia, providing the nation with a carbon-free source of electricity and food during the day and night. At one and a half kilometers tall and 280 meters wide, these massive solar updraft towers could potentially produce 400MW of energy each – enough to power Windhoek, the nation's capital. Proposed by intellectual property company Hahn & Hahn, the towers generate energy by forcing heated air through a shaft lined with wind turbines. Additionally, the base of each tower will function as a 37 square km greenhouse where crops can be grown.
Meetings With Vice President Cheney's Energy Task Force washingtonpost
Here are the list of groups that met with Cheney
---
Nuclear Editorial and Opinions
Between the Lines: Going nuclear – cheap and beneficial for Scotland? – Scotsman
SOARING energy prices are big news once again this week, with Gordon Brown's announcement of £910 million being squeezed out of the energy companies to help poor folk deal with their bills. Poor old Gordon was promptly met with a blast of complaint that his proposals were rubbish. An energy economist might conclude from this that big gas and electricity bills are a hot political topic because the public is highly sensitive to high prices.
opinion: Dan A. Goldstein: State's moratorium on nuclear plants is appropriate
was startled and dismayed to learn that Gov. Jim Doyle accepted nearly $24,000 from Florida Power & Light executives a few weeks before weakening his opposition to nuclear power in Wisconsin. FPL is the current owner of the atomic power station located at Point Beach. Of course a Doyle spokesperson described the idea of a quid pro quo as being "ridiculous," but the timing remains highly suspicious.
The Pros And Cons Of Nuclear Power (from The Herald )
Like so many proponents of nuclear, J Slater (Letters, September 10) misses a huge point.
Nuclear generation might "only" produce enough waste to fill three swimming pools – which sounds very cosy – but how many swimming pools need to last 20000 years? Our local pool in Stirling barely lasted 40! To take the spurious analogy further, I would be much less concerned about a leak from my local swimming pool than I would be from my local nuclear power station or nuclear waste dump.
If we don't find an alternative to nuclear, the volume will escalate immensely and dwarf this figure.
Nuclear is the real threat to the fuel-poor, not wind energy | guardian.co.uk
Recent allegations that a dash for wind would cause a big increase in fuel poverty crumble when you do the numbers, says Oliver Tickell. Nuclear is the real worry
"Wind power could put another half million people into fuel poverty" – shock, horror! That was how BBC Radio 4 promoted last week's The Investigation into the future of wind power in the UK.
The Top Nuclear Stories is published twice weekly. It is a produced
using a combination of social bookmarking and programming.
You can view or join the public group and add your own stories
by going here -> http://groups.diigo.com/groups/nukenews