Pretty tough times for the movement here in the U.S. and around the world. Watching Bush strong arm the NGS last week to push aside proliferation issues couldn't have been a better example of the state of affairs here. Alerts are going up everywhere as the administration is in full attack mode on a whole array of issues not just energy. There are days left to get comments in against Bush's attempt to destroy the Environmental Species Act
It is also urgent that everyone reading this also go to this link and request the maximum delay in the NRC's ISL uranium mining GEIS.
The Gang of Ten attacks is covered in the Daily Kos.
Take a deep a few breathes and check out what's happening. Another major earthquake in Japan, new safety studies, ISL hearings by the NRC on Navajo mining.
Possibly one of the worst stories to break in a long time is the pay scandal of Bob Loux at Nevada's Yucca Mt. Project office.
In other news, the BLM oil-sex story as well as another hurricane hitting the coast is cooking at the moment as well as a lot of new innovation in the renewable s area.
---
Top Nuclear Stories Index
---
Nuclear Reactor News
Hokkaido Elec nuke plant operating normal after quake | Reuters
Japan's Hokkaido Electric Power Co said on Thursday its Tomari nuclear power plant in western Hokkaido is operating normally after an earthquake struck the region.
Environmentalists protest against Belene nuclear power plant – Business news
On September 9 Bulgarian and international environmental organisations, including the local coalition BeleNE (No to Belene nuclear power plant) and Greenpeace, sent a letter to the European Union (EU) Competition Commissioner Neelie Kroes asking him to investigate the tender procedures for subcontractors in the construction of Bulgaria's Belene nuclear power plant.
Subcontracts worth more than one billion euro are to be granted without tender to Bulgarian companies. Under the agreement with Atomstroyexport, the Russian company chosen to construct the power station has to subcontract 30 per cent of the value of the Belene construction contract to Bulgarian companies, which means procurement contracts worth a total of 1.3 billion euro.
The Pros And Cons Of Nuclear Power (from The Herald )
Like so many proponents of nuclear, J Slater (Letters, September 10) misses a huge point.
Nuclear generation might "only" produce enough waste to fill three swimming pools – which sounds very cosy – but how many swimming pools need to last 20000 years? Our local pool in Stirling barely lasted 40! To take the spurious analogy further, I would be much less concerned about a leak from my local swimming pool than I would be from my local nuclear power station or nuclear waste dump.
If we don't find an alternative to nuclear, the volume will escalate immensely and dwarf this figure.
Chubu to sue Hitachi over turbine damage -| Reuters
Japan's Chubu Electric Power Co is likely to sue Hitachi Ltd (6501.T: Quote, Profile, Research, Stock Buzz), seeking damages for the loss of earnings due to problems with a Hitachi-made turbine, a newspaper reported.
Hitachi has said it will bear all the costs for repairing a broken turbine at Chubu's No. 5 nuclear unit at its Hamaoka plant in western Japan.
Europe's Nuclear Heritage
Welcome to the website of the campaign "Europe's Nuclear Heritage"! This project started in 2006 and was initiated by the German youth environmentalists group "Greenkids e.V.". For this reason much text is in German language. But we try to translate it as soon as possible. Our aim is to provide most articles on this website in English and German, if possible in other languages, too.
Bayshore Broadcasting Corporation: EA moves forward for Bruce build
Chalk up another milestone for Bruce Power.
The executive assistant to the President of Bruce Power, James Scongack says last week's announcement of the make-up of the joint review panel to look into the proposed Bruce Power new nuclear power plant project is significant.
Scongack says the quick announcement shows the government is interested in Bruce Power moving ahead with its environmental impact statement.
San Luis Obispo County's website| Nuclear reactor restarted at Diablo Canyon following fire
Pacific Gas and Electric has restarted a reactor unit at Diablo Canyon nuclear power plant after an explosive transformer fire prompted a 20-day shutdown.
The cause of the fire has been identified as the failure of a bushing that connects the transformer to the high-voltage transmission lines. The failure caused the bushing's outer ceramic shell to disintegrate and ignited insulating oil.
All you wanted to know about nuclear power- Politics/Nation-News-The Economic Times
The special waiver for India by the 45-country Nuclear Suppliers Group means that New Delhi can now access fuel and requisite technology from abroad and step-up power generation via atomic energy. The technology denial regime for a host of dual-use technologies would end.
The Telegraph – Calcutta (Kolkata) | Nation | Rs 100000cr carrot behind the waiver
A sum of Rs 100,000 crore that is up for grabs in deals may have helped India bag the Nuclear Suppliers Group waiver.
New Delhi has drawn up plans under which the state-run Nuclear Power Corporation of India Ltd (NPCIL) and National Thermal Power Corporation Ltd (NTPC) are to set up a string of nuclear power plants — 15 by 2020 that will add 20,000MW to the current 3,300MW.
The State | Nuclear power disadvantages: What opponents say
ENVIRONMENT
There is no safe amount of radiation. Each new exposure can lead to the risk of cancer and harm the body's immune system. Radiation also can lead to spontaneous abortion, mental retardation, heart disease and leukemia.
Increased reliance on nuclear power plants threatens the water supply. Reactors must be near large bodies of water to create steam to power their turbines and cool fuel rods. Water at higher temperatures may be returned to streams, causing thermal pollution and stressing fish and other aquatic life.
If droughts become more common in the Southeast, nuclear plants will compete for water with other important uses.
COST
Building a nuclear reactor is expensive, costing up to $6 billion. By comparison, the state budget totals $7 billion a year.
There are no guarantees. The regulatory process required to get a license to build and operate a nuclear plant is lengthy and expensive, and can end in rejection.
Because the risks are so high, power companies must pay more in interest on loans needed to build the plants. To cover that cost, consumers will see their power bills increase as the plants are being built. In a sense, consumers assume the risk.
SAFETY
Regardless of new designs, safety procedures and rigorous staff training, there always is the risk of a catastrophic accident.
Opponents cite a 1982 congressional report that estimated a meltdown of one Duke Energy reactor could injure 88,000 people and cost more than $100 billion in 1980 dollars. Today, those figures would be higher because of the area's booming population and inflation.
SECURITY
Nuclear plants could be a prime target for terrorists. An attack could injure thousands near a plant.
Technology used to run the plants could be stolen and used to make nuclear weapons.
DISPOSAL
Scientists agree the best option is to bury spent nuclear fuel deep inside a mountain. But opposition to using tunnels in Nevada's Yucca Mountain shows that solution " for the time being" is not politically acceptable.
The State | TIMELINE: Power by 2016?
The application by SCE&G and Santee Cooper to build two reactors in Fairfield County will have to work its way through state and federal regulatory agencies before the reactors begin operation. A look at the timeline:
The State | The great nuclear power debate
SCE&G's plan to build two reactors goes before state regulators Wednesday
SCE&G and Santee Cooper estimate it will cost about $10 billion to build two nuclear reactors in Fairfield County. What nuclear energy can you do with $10 billion? A few ideas:
Thirty years after the commercial nuclear power industry appeared dead, South Carolina is on the leading edge of its rebound.
Nationwide, applications to build a dozen nuclear power reactors " four in South Carolina" have been filed with the federal Nuclear Regulatory Commission.
While there is growing public support for nuclear power, its resurgence also has touched off a firestorm of debate.
RIA Novosti – Opinion & analysis – Floating nuclear power plant gets new "birthplace"
In a couple of years, a new kind of vessel will appear at sea: the floating nuclear power plant (FNPP).
The Academician Lomonosov, currently under construction in Russia, is only one project of several being developed so far.
The formal keel laying ceremony took place in April 2007 at the Sevmash shipyard of the Russian State Center for Nuclear Shipbuilding in Severodvinsk, Arkhangelsk Region. After about a year and a half, the state-owned corporation Rosatom revoked the general contract, handing it over to the Baltiysky Zavod (Baltic Plant) Shipyard in St. Petersburg. So now the birthplace of the first-ever floating nuclear power plant will be the Baltic Sea instead of the White Sea.
Westinghouse signs agreements on AP1000 construction in UK
Westinghouse Electric Co. said it signed separate agreements September 4 with three companies to collaborate on work for construction in the UK of its AP1000 reactor design. In a September 4 press statement, Westinghouse said the agreements ? with BAE Systems, Rolls-Royce and Doosan Babcock — may lead to the UK supply chain providing 70%-80% of the services required to build the AP1000.
Victoria Advocate – Nuclear opponents announce forum
Two days after Exelon Nuclear stepped forward in its quest to set up shop here, opponents sounded a warning and announced an October community forum.
John Figer, director of Texans for a Sound Energy Alliance, said questions remain regarding nuclear power, safety and water usage.
---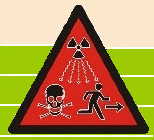 Nuclear Health and Safety News
Calls for radiation probe – Manchester Evening News
AN INVESTIGATION into radioactive contamination at Manchester University must be carried out with urgency and has to come up with answers, a top lawyer said today.
Liz Graham, who represents the widow of Dr Hugh Wagner, one of two lecturers whose deaths is now being linked to groundbreaking nuclear physics experiments there a century ago, says the emphasis has to be on a comprehensive fact-finding inquiry.
Scrap plant identifies utensil as radioactive
Call it the case of the glowing grater.
When an ordinary household cheese grater set off radiation alarms at a Flint scrap metal recycling facility last month, workers were required to send it for testing — and it turned out to contain the radioactive isotope Cobalt-60.
The radiation levels weren't high enough to pose a danger, and the grater wasn't actually glowing. But one Nuclear Regulatory Commission official called the incident "reasonably rare."
Alexander sponsors bill to help sick nuclear workers' families: Knoxville News Sentinel
Sen. Lamar Alexander, R-Tenn., today introduced legislation that he said would help the families of sick nuclear workers in cases where a worker dies before his or her claim for compensation is processed.
"We should not allow an inefficent bureaucracy to run out the clock through a claims process that takes so long that our Cold War heroes are dying before their claims are processed, leaving their families with no compensation," Alexander said in a statement distributed to the news media.
A study considers the cancer risk in children living near reactors. – swissinfo
A study has been launched in Switzerland to investigate whether children living near nuclear reactors have a higher risk of cancer.
The study – Childhood Cancer and Nuclear Power Plants in Switzerland – follows an analysis by German scientists last year that found a possible link between higher rates of leukaemia in children who live near nuclear power plants.
Researchers will study cancer rates among Swiss minors born between 1985 and 2007. It will compare the data against the distances the children lived from reactors when and before they became ill.
New incident at French nuclear plant | Reuters
A security incident has occurred at a French nuclear site already under scrutiny because of a series of safety scares over the summer, France's ASN nuclear safety authority said on Monday.
ASN said two fuel units became snagged in a reactor at Tricastin in southern France on Monday morning when site workers were attempting to remove them during maintenance work.
TheSpec.com – Atomic soldiers glad to be recognized at last
James Chilman makes jokes about glowing in the dark.
His buddy — Jim Huntley from the same platoon of the Queen's Own Rifles, Second Battalion — marvels at how absurd it was to practise field-stripping a rifle while marching toward a towering mushroom cloud minutes after the detonation of an atomic bomb.
Vet's family still seeks compensation for illness that killed him – sacbee.com
Lisa Bumpus of Roseville wears a necklace that holds the wedding ring of her husband, Matt Bumpus, who died Aug. 3. Both thought his rare form of leukemia can be traced to an assignment in Iraq.
A much deserved victory – Las Vegas Sun
Ruling favors government whistleblower who pointed out public health dangers at mine
Earle Dixon was a Bureau of Land Management project supervisor overseeing the cleanup of a radioactive former copper mine in Northern Nevada when he began speaking out about what he perceived as potential public health and safety hazards that were far worse than state and federal agencies were willing to admit. The BLM did not take kindly to Dixon's opinions and fired him in October 2004.
Science Centric | News | Researchers discover atomic bomb effect results in adult-onset thyroid cancer
Radiation from the atomic bomb blasts in Hiroshima and Nagasaki, Japan, in 1945, likely rearranged chromosomes in some survivors who later developed papillary thyroid cancer as adults, according to Japanese researchers.
In the 1 September issue of Cancer Research, a journal of the American Association for Cancer Research, the scientists report that subjects who lived close to the blast sites, were comparably young at the time, and developed the cancer quickly once they reached adulthood, were likely to have a chromosomal rearrangement known as RET/PTC that is not very frequent in adults who develop the disease.
Nuclear accidents buried beneath 76 acres 090508 – The Augusta Chronicle
They were among the worst nuclear accidents in history — and also the most sensitive.
---
NRC News
NRC: Presentation of the NRC Model of the Davis-Besse Nuclear Plant Reactor Vessel Head Degradation, NRC Commissioner Peter B. Lyons
Good morning and thank you for taking a few minutes from your busy schedules to be here today. The thoughts that I want to share with you today will be brief, but I assure you they are deeply felt, and I appreciate your interest in them.
Like many other organizations, we memorialize our successes and hold forth our highest aspirations as reminders of what we are working toward – first among these being our mission and our values. However, we should also be ready to memorialize a weakness or a stumble as a reminder of the ever-present need to avoid the subtle complacency that may result from a long history of success. Today we dedicate such a memorial – one that I hope will continue to remind both our staff and our licensees not only of the vulnerability of technology to degradation, but also the vulnerability of people to complacency.
NRC renews Entergy NY FitzPatrick reactor license | Industries | Industrials, Materials & Utilities | Reuters
The U.S. Nuclear Regulatory Commission renewed the operating license for of Entergy Corp's (ETR.N: Quote, Profile, Research, Stock Buzz) 852-megawatt FitzPatrick nuclear station in New York for an additional 20 years, the NRC said Tuesday in a release.
The FitzPatrick plant began commercial operation in 1975. Its license was set to expire in 2014. The renewal extends the license to 2034.
NRC broke rules in plant inquiry, report says – PennLive.com
When a whistle-blower told the U.S. Nuclear Regulatory Commission in 2007 that guards at the Peach Bottom Atomic Power Station were sleeping on the job, the agency told the plant's owner to investigate even though the accusation involved company managers.
Having the plant's owner, Exelon, and its security provider, Wackenhut Corp., investigate themselves was a mistake, according to a report by the NRC's Office of Inspector General. By asking the companies to handle it themselves, the agency's Region 1 office in King of Prussia violated its own rules, the report states.
Gallup ndependent – : Emotions run high at NRC meeting
The U.S. Nuclear Regulatory Commission came to town Monday to receive comments on its Draft Generic Environmental Impact Statement for proposed in-situ leach uranium milling facilities in northwest New Mexico, and it didn't go away empty-handed.
Cradling her infant daughter, Lynnea Smith of Crownpoint " who helped push the Navajo Nation's ban on uranium mining and milling" tried to hold back her emotions as she spoke, but the tears of frustration came anyway.
NRC: Atomic Safety and Licensing Board Panel (ASLBP) Proceedings – 2008
Documents pertaining to the proceedings of the Atomic Safety and Licensing Board Panel (ASLBP).
The following links on this page are to documents in our Agencywide Documents Access and Management System (ADAMS). ADAMS documents are provided in either Adobe Portable Document Format (PDF) or Tagged Image File Format (TIFF). To obtain free viewers for displaying these formats, see our Plugins, Viewers, and Other Tools. If you have problems with viewing or printing documents from ADAMS, please contact the Public Document Room staff.
NRC mishandled whistle-blower complaint at Peach Bottom, report says — PennLive.com
The U.S. Nuclear Regulatory Commission violated its own rules when it asked the owner of the Peach Bottom Atomic Power Station to investigate a 2007 complaint that security guards were sleeping on the job.\n\nThat was the conclusion in a report by the NRC's internal Office of Inspector General, which reviewed the agency's handling of security officer Kerry Beal's allegation that members of his security team routinely slept on the job. Among the findings in the report, companies that operate the plants should not be asked to investigate themselves when the allegations concern management.
NRC: Field Studies to Confirm Uncertainty Estimates of Ground-Water Recharge (NUREG/CR-6946)
Little is known regarding data requirements and model uncertainties for evaluating surface and subsurface fluxes at the small watershed scale, common to nuclear facility sites. This field study was conducted to evaluate data and monitoring approaches for determining both short- and long-term ground-water recharge estimates on different spatial and temporal scales. Four methods for estimating within-field ground-water recharge were evaluated
---
Nuclear Fuel Cycle News
Chillicothe Gazette: Public hearings Wednesday on USEC facilities
The Nuclear Regulatory Commission will conduct two public meetings Wednesday at the Ohio State University South Centers Auditorium at 1864 Shyville Road in Piketon.
The first meeting will begin at 7 p.m., and NRC officials plan to discuss the results of USEC Inc.'s annual review of safety performance with officials from USEC. The second meeting will be conducted immediately after the first and will discuss the NRC's performance review of the American Centrifuge Lead Cascade facility.
Both meetings are open to the public, and officials will be available to answer questions following both meetings.
Used fuel piles up at reactosr| The Greenville News
Old issue of radioactive waste lingers as utilities plan new nuclear plants
Hundreds of spent fuel rods will be removed from Oconee Nuclear Station's Unit 2 when the reactor is shut down for routine maintenance and refueling next month.
The high-level radioactive waste will be stored in a contained pool, surrounded by water and a series of redundant safety precautions — but only for a while, because Oconee's pools are full.
Deseret News | Rail memo signed for Moab tailings
nergySolutions and Union Pacific Railroad struck an agreement Monday for rail services and upgrades to an existing line that will support moving about 16 million tons of uranium-mill tailings over the next 20 years away from their current location near the Colorado River and Moab.
The Department of Energy announced Tuesday that the two sides signed a memorandum of understanding to ready a rail line between the tailings pile and the new 250-acre disposal site at Crescent Junction 30 miles away in time to start moving the waste next spring.
ECONOMY: Increased Nuclear Energy Demand Boosts Namibia
The worldwide scramble for energy sources due to dwindling fossil fuel reserves has placed renewed emphasis on nuclear energy as solution for future needs. As a result, Namibia in south-western Africa is experiencing a uranium boom.
With around 3,800 tons of annual production, Namibia is the world's sixth largest uranium producer. Its delivery of seven percent of world uranium production has led to the country being wooed by big powers that wish to secure supplies for their nuclear energy expansion plans.
Spot prices doubled in 2007, reaching 136 dollars per pound but recently levelling at around 82 dollars a pound.
TheChadronNews.com – NRC takes comments on ISL uranium mining
A Nuclear Regulatory Commission hearing in Chadron last week, intended primarily to take public comment on a proposal for use of a generic Environmental Impact Statement in issuing permits for In-Situ Leach (ISL) mines such as the Crow Butte Resources mine near Crawford, provided a primer on the ISL process for an audience of about 35 people, and a discussion forum for several of those involved in challenges to Crow Butte's proposed expansion project.\n\nAmong the details to emerge from the meeting was acknowledgment by the NRC that, although ISL mine permits call for returning groundwater to its original condition when mining is done, some of the "baseline parameters" have proved unachievable by mining companies.
Australia to keep India uranium sale ban – report | Reuters
Australia will not reverse its ban on the sale of uranium to India and other countries that have not signed the Nuclear Non-Proliferation Treaty, Trade Minister Simon Crean was reported as saying on Monday.
Australia's policy would not change, Crean told the Australian newspaper, despite the government's support for a weekend decision by the 45-nation Nuclear Supplier Group to lift a global ban on nuclear trade with India.
---
Nuclear Waste News
Lead Yucca Mountain foe asked to resign – Las Vegas Sun
Gov. Jim Gibbons asked today for the resignation of Robert Loux, the leader of Nevada's fight against the Yucca Mountain project, who acknowledged this week giving himself and his staff unauthorized pay raises.
Gibbons, who said the unauthorized payments had occurred for years, has lost faith in Mr. Loux's ability to effectively manage this office, according to the governor's press secretary Ben Kieckhefer.
Local Activist Removed from Commission Meeting
Marge Detraz, long-time outspoken Lincoln County opponent of the Yucca Mountain Nuclear Waste Repository and the planned Department of Energy (DOE) railroad through the county, was removed from the September 2 County Commission meeting by a Sheriff's Deputy and was not permitted re-entry until the meeting was adjourned.
IRIN Asia | KYRGYZSTAN: Nuclear waste dumps threaten environment | Early Warning Environment Natural Disasters
"I carry clean [drinking] water with my truck to the villages upstream almost on a daily basis. I was born here and I remember that in the past the road on this side of the river was closed to traffic. They say that was because of some mines and radioactive waste tailings," Bakyt told IRIN in Kairygach, about 10-15 minutes' drive from Mailuu-Suu.
Uranium explorer's dumping plan blocked (Australian Broadcasting Corporation)
A council has now decided to ban uranium explorer Marathon Resources from dumping any waste at the Hawker dump in the northern Flinders Ranges of South Australia.
The company wants to dump waste including industrial clothing, calico and plastic bags and cardboard from its uranium exploration site in the Arkaroola Wilderness Sanctuary.
Dealing with Asse : Where Should Germany Store Its Nuclear Waste? – SPIEGEL ONLINE
Germany's environment minister made himself out to be a crisis manager in the scandal surrounding the Asse nuclear waste storage facility. But the problem has not been solved — and the issue threatens to derail the CDU's plans to postpone Germany's nuclear phaseout.
NRC – NRC Dockets Yucca Mountain Application, Adopts DOE's Environmental Impact Statement
The Nuclear Regulatory Commission has formally docketed the Department of Energy's license application for the proposed high-level nuclear waste repository at Yucca Mountain, Nev. The agency staff has also recommended that the Commission adopt, with further supplementation, DOE's Environmental Impact Statement for the repository project.
The decision to docket the application follows the NRC staff's determination that the application, submitted June 3, is sufficiently complete for the staff to begin its full technical review. Docketing the application does not indicate whether the Commission will approve or reject the construction authorization for the repository, nor does it preclude the Commission or the agency staff from requesting additional information from DOE during the course of its comprehensive technical review.
The Associated Press: Yucca license application accepted for review
Federal regulators took a first step Monday toward allowing a radioactive waste dump in Nevada, agreeing to formally review the government's license application for the dump.
It will still take the Nuclear Regulatory Commission up to four years to consider the Energy Department's 8,600-page application and decide whether to grant the federal government permission to build the 77,000-ton dump.
Epoch Times – Germany Engulfed in Row Over Nuclear Waste Sites
German Chancellor Angela Merkel on Sunday called for a decision on where to store radioactive nuclear material after a scandal over leaks at a depot this week sparked a row about what to do with atomic waste.
Environment Minister Sigmar Gabriel said last week his ministry would assume responsibility for the Asse facility in the state of Lower Saxony after he attacked the operators for presiding over years of leaks of radioactive waste.
Nuclear waste conference says public input needed – Salt Lake Tribune
The nuclear waste industry wants you.
Well, at least your input.
Without it, the nation's nuclear waste logjam will get worse, said cleanup industry representatives and regulators last week.
"It's a very complicated problem and one that will take a lot of communication to solve," said Gregory B. Jaczko, of the U.S. Nuclear Regulatory Commission.
Law.com – Breach Cases Could Cost U.S. Government Billions
The federal government recently suffered two potentially multibillion-dollar blows in long-running breach-of-contract litigation involving oil leases and spent nuclear fuel, and it now faces a third area of possible liability for broken Medicare contracts.
The U.S. Court of Appeals for the Federal Circuit affirmed a $1 billion damages award by the U.S. Court of Federal Claims for the government's breach of oil and gas leases held by 11 companies — what court watchers say may be the largest single award by the claims court in its 150-year history.
At a nuclear waste industry meeting, officials say the regional compact needs revamp – Salt Lake Tribune
Utah has long been the safety valve for states without disposal for radiation-tainted waste.
Railroad cars hauled all but 5 percent of the nation's low-level radioactive waste last year to the EnergySolutions Inc. disposal site in Tooele County.
But hospitals, universities and nuclear plants that generate low-level waste are beginning to worry about the long-term outlook for a small fraction of the waste they generate, material that has been outlawed in Utah because it is too radiologically hot.
FR: NAVY: SEIS cleanup of SF Hunters Pt Shipyard
the Department of the Navy (Navy) announces its intent to prepare a Supplemental Environmental Impact Statement (SEIS) to evaluate the potential environmental consequences of the proposed disposal and reuse of the surplus portion of Hunters Point Shipyard, San Francisco, California. DATES AND ADDRESSES: A public scoping meeting will be held on Tuesday, September 23, 2008, from 6 p.m. to 8 p.m. at the Southeast Community Facility, Alex L. Pitcher Community Room, 1800 Oakdale Avenue, San Francisco, California 94124. The purpose of the meeting will be to receive oral and written comments on environmental concerns that should be addressed in the SEIS.
---
Nuclear Policy News
Facing South: N.C. nuke guards get union contract under unusual circumstances
More than two years after they voted to unionize with the Security, Police and Fire Professionals of America, the security officers at Progress Energy's Shearon Harris nuclear power plant near Raleigh, N.C. finally have a contract. It came after a protracted fight with the guards' direct employer — Securitas, the world's largest private security firm — and involved the firing of numerous union supporters and the intervention of the National Labor Relations Board, which found the company guilty of bargaining in bad faith.
Daily Kos: Gang of 10 bill: Biggest boost for nuclear power ever
The Gang of 10 (now Gang of 20) offshore oil drilling bill, as it has been characterized, appears headed for a Senate vote late next week. While the bill apparently isn't damaging enough to our environment and future for the "Drill, Baby, Drill" crowd, who are going to try to expand areas allowed for drilling, I won't go into the oil drilling issues here—they've been covered extensively on DK—except perhaps to borrow a phrase about how you can put lipstick on an offshore oil pig and, well, you get the idea….
But what most people—and certainly the mainstream media—haven't yet realized is that the Gang of 20 bill would do much more than open up some of America's coastlines to oil drilling. In fact, it is a major energy bill—the draft runs 233 pages—and delves into energy efficiency and conservation, renewables, coal-to-liquid, and so forth. And 18 of these pages would provide the most significant taxpayer-backed boost to nuclear power ever.
Chasing nuclear energy windmills
The Republican convention was a barren desert of diversity, with the lowest percentage of black delegates in 40 years. Yet this 93 percent white gathering blithely stole from the race riots of the '60s to lustily chant "Drill, baby, drill." Compounding the irony, the first speaker hurling the verbal Molotov cocktail to the crowd was the only African-American the party could dredge up for prime-time, former Maryland Lt. Gov. Michael Steele.
Times Of Nigeria: Nigeria Cancels Nuclear Deal With Iran After U.S. Protest!
A protest by the United States government has forced Nigeria to cancel a nuclear pact it entered into with the Iranian government last week.
Minister of Foreign Affairs Ojo Maduekwe disclosed this in Abuja while briefing newsmen after a meeting with a U.S. government delegation.
An Iranian trade delegation had announced last week that an agreement for Iran to share peaceful nuclear technology had been reached with Nigeria.
Nuclear is the real threat to the fuel-poor, not wind energy | guardian.co.uk
Recent allegations that a dash for wind would cause a big increase in fuel poverty crumble when you do the numbers, says Oliver Tickell. Nuclear is the real worry
"Wind power could put another half million people into fuel poverty" – shock, horror! That was how BBC Radio 4 promoted last week's The Investigation into the future of wind power in the UK.
Polish Market Online: Poles divided over nuclear power
Over 47% of Poles in a survey by the portal Money.pl opposed plans to build a nuclear power plant in Poland. According to latest government reports a nuclear plant will not be built in Poland before 2020.\n\n42% were in favour of a nuclear plant, the remainder could not say, Money.pl wrote. \n72% of the plant supporters had nothing against its siting within 100 kilometres of their place of residence, 18 % did not want a nuclear plant in their vicinity.\nAccording to experts the main argument for a nuclear plant in Poland is low-cost energy. A 2003 report by Finnish scientists quoted by Money.pl states that uranium, which is most frequently used in nuclear reactors, constitutes only 13% of nuclear energy costs (respectively 40% and 75% in coal- and gas-fuelled plants.
The U.S.-India Nuclear Deal – Council on Foreign Relations
In August 2007, India and the United States reached a bilateral agreement on civilian nuclear cooperation as envisioned in the joint statement released by President Bush and Indian Prime Minister Manmohan Singh on July 18, 2005. The deal, which marks a notable warming of U.S.-India relations, would lift the U.S. moratorium on nuclear trade with India, provide U.S. assistance to India's civilian nuclear energy program, and expand U.S.-Indian cooperation in energy and satellite technology. But critics in the United States say the deal fundamentally reverses half a century of U.S. nonproliferation efforts, undermine attempts to prevent states like Iran and North Korea from acquiring nuclear weapons, and potentially contribute to a nuclear arms race in Asia. "It's an unprecedented deal for India," says Charles D. Ferguson, science and technology fellow at the Council on Foreign Relations. "If you look at the three countries outside the Nuclear Non-Proliferation Treaty (NPT)—Israel, India, and Pakistan—this stands to be a unique deal."
ANALYSIS-Nuclear revival needs constructors to deliver| Reuters
The world's nuclear industry is ready for a "nuclear renaissance", but it is up to the reactor builders to make it happen.
Industry sources said that constructors must build reactors on schedule and within cost constraints.
---
Nuclear Weapons News
Nuclear deal to establish U.S. hegemony over Asia: Vijayan- Politics/Nation-News-The Economic Times
CPI (M)'s Kerala unit today said the move to operationalise the Indo-US nuclear deal was aimed at bringing India closer to the U.S. to enforce American 'hegemony' over the Asian nations. The U.S, which does not like China's emerging stature as another economic super power, apprehends that it cannot impose its hegemony in Asia if India, Russia and China forged closer ties, CPI-M politburo member Pinarayi Vijayan, who is also Kerala unit secretary, said here.
America wanted to "strike the nuclear deal" to turn New Delhi as its strategic partner, he said The American initiative to see through the nuclear deal was a clear ploy to get India's support for its 'secret imperialistic designs; at a time when others, including the Latin American nations, "are found to be refusing to toe the U.S. line," Vijayan said.
AFP: Clinton questions US freeze on Russian nuclear pact
US Senator Hillary Clinton questioned Tuesday Washington's decision to freeze a much vaunted US-Russian civilian nuclear pact, saying the move might not be in Washington's interest.
US President George W. Bush decided on Monday to pull from congressional consideration the agreement in the latest effort by the administration to convey its displeasure with Russia over its military actions in Georgia.
The Associated Press: WMD report: US remains 'dangerously vulnerable'
The United States remains "dangerously vulnerable" to chemical, biological and nuclear attacks seven years after 9/11, a forthcoming independent study concludes. And a House Democrats' report says the Bush administration has missed one opportunity after another to improve the nation's security.
The recent political rupture between Russia and the U.S. only makes matters worse, said Lee Hamilton, the former Indiana Democratic congressman who helped lead the 9/11 Commission and now chairs the independent group's latest study.
donga.com: [Opinion] Hill and Bolton
The top nuclear negotiators of the United States, South Korea and Japan rushed to Beijing to hold intense discussions for three days last week. They gathered in Beijing after North Korea announced it will stop disabling its nuclear program while showing signs of reactivating its nuclear facilities. The North's Vice Foreign Minister Kim Kye Gwan did not show up in Beijing. The three negotiators helplessly returned home after asking China's Vice Foreign Minister Wu Dawei to encourage North Korea to return to the six-way nuclear talks.
Daily Times – Leading News Resource of Pakistan – US-India nuclear deal harms both IAEA and NSG
* Stimson Centre Co-founder Krepon says deal will allow sidestepping of numerous international nuclear safeguards.
* Says nuclear trade would have to be stopped by consensus in case of Indian testing
WASHINGTON: The nuclear deal struck by the Bush administration with India is likely to do far more harm than good to the Nuclear Suppliers Group (NSG) and the International Atomic Energy Agency (IAEA), the two institutions designed to prevent proliferation, according to Michael Krepon.
A-bomb survivors tour world for peace – UPI.com
A ship filled with survivors of the U.S. atomic bombings of Hiroshima and Nagasaki in World War II began a worldwide voyage Sunday to spread a message of peace.
The 103-day Peace Boat tour, with some 100 survivors of the attacks, seeks to abolish nuclear arms worldwide by sharing victims' personal stories, Japan's Kyodo News service reported.
Gulfnews: Official says nuclear race with India likely
Pakistan's defence attache in the UAE says a nuclear arms race will follow the Nuclear Suppliers Group decision to lift a three-decade ban on nuclear trade with India.
"I can foresee a nuclear arms race between the two countries and even China," Pakistani Embassy Defence Attache Khawar Hussain told Gulf News in an exclusive interview.
Sarkozy: Israeli Attack Inevitable – by Gordon Prather
While the Republicans were nominating Sarah Palin – who reportedly believes the Bush-Cheney war of aggression against Iraq was inevitable, part of "God's plan" – French President Nicolas Sarkozy was in Damascus, warning the "leaders of Syria, Turkey and Qatar" that an Israeli attack on Iran also appears to be inevitable.
In comments broadcast on Syrian television, Sarkozy said
"One day " whatever the Israeli government" we could find one morning that Israel has struck.
Risking Armageddon for Cold, Hard Cash – washingtonpost.com
While everyone has been abuzz about Georgia, the Beijing Olympics and Sarah Palin, perhaps the most important development in the world has been unfolding with almost no attention. India and the United States, along with deep-pocketed corporations, have been steadily pushing along a lucrative and dangerous new nuclear pact, the U.S.-India Civil Nuclear Agreement. Both governments have been working at a fever pitch to get the pact approved by the 45-country Nuclear Suppliers Group, which governs the world's trade in nuclear materials, and before Congress for a final vote before it adjourns this month.
---
Department of Energy News
New U.S. storage depot for the highly enriched uranium in nuclear weapons: Scientific American Blog
The "ultra-secure uranium warehouse of the future" in Oak Ridge, Tenn., is now built, if not quite ready for work. Part of Complex 2030—the Bush Administration's ambitious and semi-secret plan to revamp the nation's aging infrastructure for building nuclear weapons—the warehouse will provide one location for the nation's supply of the highly enriched uranium (HEU) that makes for a powerful nuclear bomb.
aikenstandard.com – tSRS ships last batch of legacy solvents out of S.C.
With the last shipment leaving the Savannah River Site (SRS), all legacy solvents from canyon operations have left South Carolina for necessary treatment before final disposition, according to an announcement Friday.\n\nWhen F-Canyon shut down for the last time in 2003, clearing out its systems of all legacy chemicals was a major task. This included uranium-bearing materials, plutonium-bearing materials and 50,000 gallons of PUREX solvents. PUREX (Plutonium and Uranium Extraction) was the chemical process used.
Hanford managers disciplined for alleged eavesdropping – Tri-City Herald
Bechtel National has taken disciplinary action against four managers at the Hanford vitrification plant for reportedly eavesdropping on a meeting between safety representatives and the Department of Energy.
An investigation was begun by Bechtel 12 days ago after an anonymous call was made to an employee concerns program.
---
Other Energy News
NO NU KE T-shirt from Zazzle.com
Newsvine – Auto industry to press Congress for $50B in loans
Auto industry allies hope to secure up to $50 billion in government loans this month that would pay to modernize plants and help struggling car makers build more fuel-efficient vehicles.
Think Progress » Friedman on Ëœdrill, drill, drill": It's like someone chanting ËœIBM Selectric typewriters during the IT revolution.
On NBC's Meet The Press this morning, New York Times columnist Thomas Friedman criticized the chanting of drill, drill, driland drill, baby, drill at the Republican National Convention last week, saying that's just what Saudi Arabia, Russia, Venezuela and Nigeria want to hear Americans focusing on. They'd be up there leading the chant. They would be saying, Ëœthis is great, America isn't sitting there saying, invent, invent, invent new renewable energy," said Friedman. Friedman added that he isn't opposed to offshore drilling, but we shouldn't be making that the center focus:
What The Hell Was Cheney Really Up To? « TruthHugger
Kommersant: Cheney's trip to Baku failed
Vice President of the USA Dick Cheney completed his trip to the South Caucasus targeted at strengthening Washington's positions in the struggle for Caspian energy resources. Kommersant Daily qualifies the outcome of Baku talks as failure. The daily accounts that President of Azerbaijan Ilham Aliyev did not offer to the US guest a warm reception, hinting that Baku was not intending to support the idea of retracting energy carriers' flows to bypass Russia.
Peak Energy: UCG In China
While UCG may lose out to CSM in Queensland's coal fields, the unhealthy Chinese interest in coal to liquids (and plastics) continues unabated, with their latest move being an interest in taking Linc Energy's UCG technology to the Chinese coal fields – Linc inks UCG deal in China.
Linc Energy Ltd has signed a deal with Xinwen Mining Group to develop underground coal gasification (UCG) and gas to liquids (GTL) projects in China. The Queensland-based group has signed a letter of intent with Xinwen, the same company which agreed to acquire a package of Linc's Australian coal exploration permits for $1.5 billion.
The dress rehearsal is over | Energy Bulletin
As oil crosses $100 on its way south, not even a hurricane in the Gulf of Mexico and a statement from OPEC that the cartel will cut production by over 500,000 barrels per day seems capable of halting the bloodletting. In response, the Financial Post features an article titled "Peak Oil peak," quoting this writer out of context; compare this with my commentary, which was the source of the quote).
Wasn't the price of oil supposed to rise endlessly? Wasn't the world supposed to end by now? What happened? What does it all mean?
ENN: An Alaska Native Speaks Out on Palin, Oil, and Alaska
I am writing this letter to raise awareness about the ongoing colonization and violation of human rights being carried out against Alaska Native peoples in the name of unsustainable progress, with a particular emphasis on the role of Sarah Palin and the Republican leadership. My hope is that it helps to elevate truth about the nature of Alaskan politics in relation to Alaska Native peoples and that it lays a framework for our path to justice.
As refineries button up, fuel supplies cause concern | Chron.com – Houston Chronicle
Hurricane Ike's pending assault of the Texas Gulf Coast spurred a slew of major oil refineries to shut down Thursday, stoking concerns that the lost output will further strain U.S. fuel supplies and send pump prices higher.
The closures included Exxon Mobil Corp.'s Baytown refinery and BP's Texas City plant, two of the nation's largest fuel-making facilities.
Coal Company to Blow Up Major West Virginia Wind Power Resource : Red, Green, and Blue
In a high profile campaign, West Virginia citizens have asked for a last minute stay of execution against the imminent destruction of the site of a proposed wind farm on the state's Coal River Mountain. Handing in a petition, signed by more than 8,000 residents, campaigners today called on State Governor Minchin to make good on his commitment to support the development of renewable energy in the state, and order a halt to the destruction of an area with enough wind power potential to supply 150,000 homes.
Oil sex scandal may affect drilling debate – Oil & energy- msnbc.com
A scandal involving sex, drugs and " uh, offshore oil drilling.
It's a strange mix, and it couldn't have come at a worse time for those in Congress pressing to expand oil and gas development off America's beaches while trying to stave off an election-year rush by Democrats to impose new taxes and royalties on the oil industry.
Energy Ball generates power for homes- msnbc.com
From Holland, the country famous for its windmills, comes a new design for home wind power. Looking like an eggbeater, it spins quieter and at lower wind speeds than a lot of traditional propeller-type turbines.
It's now standard for big wind turbines to have propeller blades. Much of the turning force is generated at the tips, which slice perpendicularly through the air, causing a swooshing noise that some residents nearby have said they find unnerving.
Iraq cancels six no-bid oil contracts – International Herald Tribune
An Iraqi plan to award six no-bid contracts to Western oil companies, which came under sharp criticism from several United States senators this summer, has been withdrawn, participants in the negotiations said on Wednesday.
Iraq's oil minister, Hussain al-Shahristani, told reporters at an OPEC summit meeting in Vienna on Tuesday that talks with Exxon Mobil, Chevron, Shell, Total, BP and several smaller companies for one-year deals, which were announced in June and subsequently delayed, had dragged on for so long that the companies could not now fulfill the work within that time frame. The companies confirmed on Wednesday that the deals had been canceled.
I
nhabitat » Solar Updraft Towers to Generate Food and Energy
A new breed of solar tower may soon be sprouting up in Namibia, providing the nation with a carbon-free source of electricity and food during the day and night. At one and a half kilometers tall and 280 meters wide, these massive solar updraft towers could potentially produce 400MW of energy each – enough to power Windhoek, the nation's capital. Proposed by intellectual property company Hahn & Hahn, the towers generate energy by forcing heated air through a shaft lined with wind turbines. Additionally, the base of each tower will function as a 37 square km greenhouse where crops can be grown.
Meetings With Vice President Cheney's Energy Task Force (washingtonpost
Energy Task Force Meetings Participants
Vice President Cheney's energy task force had a busy spring in 2001. While drafting a national energy policy, the group, chaired by Cheney, met with approximately 300 groups and individuals, ranging from the American Petroleum Institute to Defenders of Wildlife. Below, a list of individuals and organizations who met with the energy task force, as detailed in a document provided to The Post by a former White House official.
Papers Detail Industry's Role in Cheney's Energy Report – washingtonpost
At 10 a.m. on April 4, 2001, representatives of 13 environmental groups were brought into the Old Executive Office Building for a long-anticipated meeting. Since late January, a task force headed by Vice President Cheney had been busy drawing up a new national energy policy, and the groups were getting their one chance to be heard.
Cheney was not there, but so many environmentalists were in the room that introductions took up "about half the meeting," recalled Erich Pica of Friends of the Earth. Anna Aurilio of the U.S. Public Interest Group said, "It was clear to us that they were just being nice to us."
Our Good Earth – National Geographic Magazine
On a warm September day, farmers from all over the state gather around the enormous machines. Combines, balers, rippers, cultivators, diskers, tractors of every variety—all can be found at the annual Wisconsin Farm Technology Days show. But the stars of the show are the great harvesters, looming over the crowd. They have names like hot rods—the Claas Jaguar 970, the Krone BiG X 1000—and are painted with colors bright as fireworks. The machines weigh 15 tons apiece and have tires tall as a tall man. When I visited Wisconsin Farm Technology Days last year, John Deere was letting visitors test its 8530 tractor, an electromechanical marvel so sophisticated that I had no idea how to operate it. Not to worry: The tractor drove itself, navigating by satellite. I sat high and happy in the air-conditioned bridge, while beneath my feet vast wheels rolled over the earth.
Interior Dept. scandal: Sex, drugs, energy deals probed at Denver office – The Denver Post
Federal investigators say government officials handling billions of dollars in oil royalties engaged in illicit sex with employees of energy companies, and received improper gifts.
The alleged transgressions involve 13 Interior Department employees in Denver and Washington. Alleged improprieties include rigging contracts, working part-time as private oil consultants and having sexual relationships with " and accepting golf, ski trips and dinners from" oil company employees, according to three reports released Wednesday by the Interior Department's Inspector General.
Government oil officials subject of sex inquiry – Houston Chronicle
A "culture of substance abuse and promiscuity" existed in the federal agency that handles royalty payments from oil companies, including sexual encounters between government employees and industry representatives, according to a memorandum released today.
The Interior Department's Inspector General, who has been investigating the U.S. Minerals Management Service's Royalty-In-Kind program, said government employees who were supposed to be regulating the oil companies were engaging in drug use and having sex with industry contacts.
Del. races to build offshore wind farm – Environment- msnbc.com
Visitors to Rehoboth Beach, Del., soon may be greeted by more than sand dunes, seagulls and beach umbrellas. If offshore wind advocates have their way, scores of 140-foot blades will be spinning in the ocean breeze nearly a dozen miles away, barely visible to the sunbathers.
Using a Wedding Gift Registry to Go Solar – thedailygreen.com
It wasn't the variable of available sunshine in their suburban Chicago neighborhood that inhibited Sarah and Kiril Lozanov from going solar. Rather, it was the challenge of cost" and of earning homeowner's association approval for the new construction solar would warrant on their condominium rooftop.
Climate Progress» In her big speech, Palin repeats the GOP's big energy lie" plus three other energy lies, too
Our opponents say, again and again, that drilling will not solve all of America's energy problems – as if we all didn't know that already. But the fact that drilling won't solve every problem is no excuse to do nothing at all.
ENN: Solar energy can meet all the world's energy demands: expert
The world must speed up the deployment of solar power as it has the potential to meet all the world's energy needs, the chairman of an industry gathering which wrapped up Friday in Spain said.
"The solar energy resource is enormous, and distributed all over the world, in all countries and also oceans," said Daniel Lincot, the chairman of the five-day European Photovoltaic Solar Energy conference held in Valencia.
Peak Energy: Reprogramming The Conservative Media
The Huffington Post has an interesting post on the main problem facing the Democrats in the upcoming US elections – the conservative media (and the usual vote rigging tactics being put into play once again)
ENN: The World Spends $300 Billion Subsidizing Fossil Fuels
---
Nuclear Editorial and Opinions
Chasing nuclear energy windmills – The Boston Globe
THE REPUBLICAN convention was a barren desert of diversity, with the lowest percentage of black delegates in 40 years. Yet this 93 percent white gathering blithely stole from the race riots of the '60s to lustily chant "Drill, baby, drill." Compounding the irony, the first speaker hurling the verbal Molotov cocktail to the crowd was the only African-American the party could dredge up for prime-time, former Maryland lieutenant governor Michael Steele.
Nuclear power doesn't benefit Britain, other nations | Statesman Journal
Professor Emeritus John C. Ringle ("U.S. would benefit from nuclear power, "Opinion, Aug. 21) asserts, "France, Great Britain, Japan and Russia derive great benefit from reprocessing, " and concludes, "We [The US] should be doing the same."
I write from London, England. I cannot speak for France, Japan or Russia, but can enlighten your readers that the chemical separation of plutonium from uranium and fission products in irradiated nuclear fuel through the process called nuclear reprocessing has not proved a great benefit to Britain. It has resulted in significant radiological pollution of the Irish Sea, angering our neighbors, Ireland, for several decades, as well as Nordic neighbors, Norway, concerned over radiological pollution of their pristine fishing waters.
The Adobe Press: Nuclear Energy is not Clean
Nuclear energy is increasingly being called upon as a clean and renewable alternative to fossil fuels. As the threat of global warming becomes clearer, nuclear energy is lauded as a carbon-free, clean energy solution.
This is an absolute myth. When looking at the entire fuel cycle, one quickly realizes the mining, milling, processing and transportation of uranium fuel for reactors are extremely energy intensive and will emit tons of global-warming pollution.
The Top Nuclear Stories is published twice weekly. It is a produced using a combination of social bookmarking and programming. You can view or join the public group and add your own stories by going here -> http://groups.diigo.com/groups/nukenews
Tags: nuclear, energy, economics, safety, n-waste, doe, nrc, policy, n-weapons