It would seem that Chernobyl has become a global embarrassment to the media these days! Only the Los Angeles Times cared to cover the 24th anniversary or the more delicate release by the New York Academy of Science's exhaustive investigation of thousands of reports that were brought together, suggesting that over one million people have lost their lives due to Chernobyl.  One of Chernobyl's operators says it best, the world hasn't learned a thing from the disaster or there would be a very different kind of discourse going on today. The US Nuclear Regulatory Commission (NRC) for example is going ahead with a new cancer study around the country's reactors. Just as a recent hearing before the National Academy of Sciences Nuclear Safety Review Board (NSRB) that is now chaired by the former Chairman of the NRC Richard Meserve demonstrates, we can expect the entire hierarchy of the nuclear radiation protection establishment to click into gear with another generation of self serving reports.
To the news… The top story around the world other than Obama's nuclear weapons shell game continues (with one interesting addition with the US now in talks with Egypt over its call to make the middle east a nuclear free zone (and how do they plan on dealing with Israel?) to come out of India with the death of one of the 8 people who were contaminated when attempting to recycle medical equipment. The investigation into the incident has traced the equipment to Delhi University, which has in turn opened up a whole new can of safety concerns.  Allegations have spread that more radioactive parts of the equipment are still missing, that the rad lab had a major incident earlier this year that was covered up as well as claims that up to 20 kilos of radioactive materials were secretly buried on campus. Victims of this still unfolding recycling tragedy are in a battle with health officials to get proper treatment as well as determine where the rest of the deadly materials are.  The contamination incident has put a spotlight on India's attempt to pass legislation that would reduce indemnification of nuclear companies as well as dramatic dangers of increasing the use of nuclear materials in poorer regions of the world.
Japan has given the go ahead to restart their Monju sodium cooled breeder reactor that suffered a major fire in 1995 and forced to shut down. Russia has cut a deal with the Ukraine to merge the two country's nuclear reactor operations.  The Ukraine, once the bread basket of the former Soviet empire has been struggling since independence with energy problems as well as the continued fallout from Chernobyl.  Much of Europe continues to have serious concerns about Russia growing influence over energy issues like nuclear and natural gas.  With its recent START treaty with Obama the country continues to play a global role in uranium fuel production issues.  One of the major issues to keep an eye on will be around the IAEA's version of Bush's Global Nuclear Energy Partnership (GNEP).  The IAEA recently initiated plans to set up a global fuel bank centered around Kazakhstan which recently became the world's largest producer of uranium ore.  The former Soviet Satellite and 9th largest country in the world suffered greatly from uranium mining operations during the Soviet era.  With the prosecution of a Clinton associate around the illegal purchase of uranium mines by a Canadian uranium mining billionaire, we have a wonderful example of the media's version of radioactive teflon.
In the U.S. the big news hit when South Carolina's Lindsey Graham pulled out of Kerry's climate legislation that would have given the nuclear industry a blank check to build a hundred nuclear reactors.  Kerry is hoping to bring Graham back in after during the congress's immigration cycle. The DOE also claims that it needs an additional $13 billion in loan guarantees, and there are now legislative discussions taking place to sneak the money in.  The NRC has slipped its decision date on Yucca Mountain back to the end of June(they probably don't want their decision to coincide with a national n-waste conference by opponents).  Areva has signed an (Nuclear) energy Park MOU with a local California utility, and the Southern Alliance for Clean Energy won a battle in court over Vogtle while FOE lost one just to the north in North Carolina. There was bad news as Iowa passed legislation that initiated plans to start looking for a reactor site in that state, while the push for more nukes continued with and Early Site Permit being posted for Victoria Texas.  Legislation in Colorado appears to be the latest round in monitoring the push for new uranium mining especially around the restart of the controversial Canon uranium mill.
The push to expand coverage to former downwinders continues to get support that could include protectorates like Guam and an additional number of states. Sadly, as suggested by one commentator, radiation doesn't abide by state borders and has effected citizens far beyond Nevada where the country used to conduct its above ground nuclear tests. The push to close Vermont Yankee continues to unfold with new scandals as it has come out that the NRC even knew of underground tritium pipes, and didn't tell state investigators.The drum beat over Yucca continues mostly out of South Carolina and Washington, where cleanup continues to push ahead.
There are other important stories like Russia's growing energy plans in Europe or the big offshore wind decision in the North East US, so its a must peek news week.
---
Top Nuclear Stories Index
---
Nuclear Reactor News
Fermi's fitness flaw – MonroeNews.com
"For the past decade, control room operators at DTE Energy's Fermi 2 nuclear power plant had their federal licenses issued or renewed without having their senses of touch and smell tested as required by federal regulations.
DTE's discovery of the oversight was one of the main concerns the federal Nuclear Regulatory Commission had with plant performance in 2009, an Evening News review of records shows. The tests are designed to make sure operators can smell something burning and are able to move the knobs and handles used in the reactor control room.
The utility had told the NRC over the years that the tests were given as part of the required periodic medical exams of licensed plant operators before it discovered in August that the testing stopped in mid-1999."
Study finds fault with VPIRG report – Brattleboro Reformer
"It could cost between $4 billion and $8 billion to supply Vermont's electric needs from renewable sources, according to a report issued by the Coalition for Energy Solutions, a loosely associated group of energy professionals who study and evaluate energy options.
The report was an evaluation of a study released by the Vermont Public Interest Group, which stated renewable energy sources and energy efficiencies could make unnecessary the continued operation of Vermont Yankee nuclear power plant in Vernon past its original license expiration date of 2012.
"Our Evaluation makes the same assumptions about total electric demand, total purchases from the grid, and complete use of renewables (no extensive gas-fired back-up) as (VPIRG's) Repowering Vermont (report)," wrote Howard Shaffer and Meredith Angwin, the authors of "Vermont Electric Power in Transition." "
Report: Leaks may affect VY's reliability – Brattleboro Reformer
"Vermont Yankee personnel responded to a leak of tritiated water in a timely, appropriate and effective manner, according to Nuclear Safety Associates in a supplement to the Comprehensive Reliability Assessment submitted to the state last year.
Nevertheless, it wrote, the plant is potentially susceptible to similar leaks, which could prove to be a challenge to the plant's continued reliability.
Nuclear Safety Associates was hired by the state to review Yankee's reliability, a report that was meant to inform the Legislature, the Public Service Board and the Department of Public Service in making the decision whether the nuclear power plant in Vernon should be allowed to continue to operate past its license expiration date of 2012. "
georgiandaily.com -˜Chernobyl Taught No One Anything,' Station's Former Manager Says
"Twenty-four years after the Chernobyl nuclear accident, the station's director at that time says that the accident taught no one anything not because people could not have learned from what happened there but rather because the Soviet government and other backers of nuclear power did not want to learn lest they undermine their corporate interests.
Indeed, Viktor Bryukhanov, the Chernobyl plant's director from its establishment in 1970 to the time of the accident who was then sentenced to ten years in prison for his role in the disaster, says Moscow preferred to liquidate the symbol of the danger [Chernobyl and other plants represent] rather than deal with its causes.
In an interview with Odnakoj.ru, Bryukhanov, 74, talks about the 1986 accident which claimed 31 lives immediately, exposed 600,000 people involved in the cleanup to dangerous levels of radiation, and resulted in almost 18,000 premature deaths among them since that time (www.odnakoj.ru/exclusive/interline/chernobxlq_nikogo_i_nichemy_ne_naychil/)."
Activist: Tritium leak source in doubt: Rutland Herald Online
"A former nuclear insider now working for a nuclear watchdog group said Thursday he wasn't sure Entergy Nuclear had found all the sources of the radioactive tritium leak at the Vermont Yankee plant.
Paul Blanch of West Hartford, Conn., who recently joined the litigation team at the New England Coalition, said a review of recent filings by Entergy Nuclear about the radioactive tritium leak at Vermont Yankee showed obvious mistakes and miscalculations.
Blanch said Entergy had not done a thorough enough job in its investigation into the radioactive leaks to rule out the condensate storage tank, which holds about 500,000 gallons of radioactive reactor water, at levels close to those found in nearby wells.
He said Entergy Nuclear continues to submit inaccurate and incomplete documents to the Vermont Public Service Board. Entergy Nuclear is already under investigation for making inaccurate statements under oath before the board about the existence of potentially leaky underground pipes containing radioactivity."
NY nuclear plant appealing denial of water permit – BusinessWeek
"The owner of a nuclear power plant in the New York suburbs is appealing the denial of a permit it needs to keep the plant running beyond 2015.
The state Department of Environmental Conservation ruled April 2 that the Indian Point plant in Buchanan was destroying too much aquatic life. The plant uses river water to make steam and to cool the two reactors.
The DEC denied a water quality permit that is a condition of Entergy Corp.'s application for new 20-year licenses for the two reactors in Buchanan."
Georgia Power: Judge's ruling won't affect power plant construction  | ajc.com

"A Fulton County Superior Court judge ruled in favor of an environmental group Friday, but it won't affect Georgia Power's plan to build two nuclear reactors at Plant Vogtle, the company said.
The environmental group, the Southern Alliance for Clean Energy, filed the lawsuit challenging the Georgia Public Service Commission's decision to let the utility raise rates to pay for the plants before they start operating. On Friday, Judge Wendy Shoob said the PSC acted illegally by failing to properly document a justification for the reactors.
"This is not related to the need for the project," Georgia Power spokesman Jeff Wilson told the AJC. "Construction will continue as scheduled on the new Vogtle units."
An attorney for SACE said Friday's ruling was a major victory for their efforts to stop the construction of the nuclear plants, which would be the first built in the U.S. in 30 years. The PSC contends the reactors are safe, but SACE attorney Michael Carvalho said the utilities regulatory commission doesn't have the facts to back it up."
AREVA – United States: AREVA and FNEG sign MOU for clean energy park project in California
"AREVA and Fresno Nuclear Energy Group (FNEG) today announced that they have signed a memorandum of understanding (MOU) to develop a Clean Energy Park near Fresno, California, including nuclear and renewable generation.
According to the MOU, AREVA and FNEG will work together on the site selection and initial development of a nominal 1,600 Megawatt U.S. EPRâ"¢ reactor. The agreement also includes potential development of other AREVA energy technologies such as concentrated solar power.
"Our goal is to create a power-producing infrastructure that combines clean electric energy sources, including nuclear, solar, and future technologies," said John Hutson, president of FNEG."
Coolant system mishap at Japan's long-stalled Monju fast breeder sends cautionary note to other nations pursuing same technology – Bellona

"The Monju prototype fast breeder nuclear power reactor, which has been gearing up for an early May restart after a 15-year stoppage, suffered a temporary glitch in a coolant leakage detector Tuesday that the Japan Atomic Energy Agency reported had no impact on the environment, Japanese media reported.
However, one Japanese nuclear industry source familiar with the Monju project was quoted as saying in Japan Today that malfunctions of this type and worse  are inevitable in such reactors.
The government-affiliated agency said the sodium detector, housed in an auxiliary building to the reactor at the Monju centre in Tsuruga, Fukui Prefecture, came to a halt after a fan motor overheated, triggering an alarm at 11:59 p.m. Monday.
A fire accompanying a sodium leak shut down the reactor in December 1995, and the project has not been restarted since. Another restart date for the reactor had been scheduled for March 2009."
Q+A-Japan's fast-breeder reactor Monju | Reuters
"Japan's fast-breeder nuclear reactor got the go-ahead to resume tests on Wednesday, 14 years after it was closed due to a fire caused by leaking coolant.
Here are some questions and answers about the project to develop the reactor, called Monju.
WHY HAS JAPAN DEVELOPED MONJU?
Unlike conventional thermal nuclear reactors, fast-breeders produce more fuel than they consume. In Japan, which has virtually no natural energy resources, they are seen as a big step towards energy self-sufficiency, and successive governments have keenly supported their development.
About 900 billion yen ($9.67 billion) has been poured into the programme.
The operator, Japan Atomic Energy Agency (JAEA), says it expects to spend around 23 billion yen per year on Monju in the coming years."
dailygleaner.com – Graham pitches Ottawa for help to deal with Lepreau expenses | By ANDREW MAYEDA –  New Brunswick, Canada
"Premier Shawn Graham says the federal government appears to be softening its stance toward the repair delays and cost overruns at the Point Lepreau nuclear power plant.
Graham was in Ottawa on Tuesday to meet with Prime Minister Stephen Harper and federal ministers. At the top of the premier's agenda was the Point Lepreau plant, which is being refurbished by federal Crown corporation Atomic Energy of Canada Ltd.
AECL originally promised to complete the refurbishment last fall. But in September, it announced the repairs would cost $1.4 billion, much more than initially expected, and won't be finished until roughly February 2011."
FOCUS Information Agency: Kozloduy Decommission to cost $860 million Euros
"Sofia. EUR 860 million would cost the decommissioning of two units of the Kozloduy NPP until 2013, Jeffrey Van Orden, MEP and speaker in the European Parliament on Bulgaria's progress on its path to EU membership said during round table on Belene NPP project and European energy security: Bulgarian dilemmas, a reporter of FOCUS News Agency announced. According to Order closure of the two units, has previously been unnecessary and this has led to increasing use of polluting lignite coals, the reduction of energy exports of Bulgaria and increasing prices of electricity.
In his words should seek the best decision regarding the correct way of disposing of nuclear waste. Order stated that the Nabucco project will enable the supply of Caspian gas to Bulgaria and is important for diversification of supply.
In his words Bulgaria can be an energy hub in the Balkans. "
Ukraine marks Chernobyl disaster while still struggling with legacy – Hurriyet Daily News and Economic Review
"As Ukraine comemmorates the victims who perished on the 24th anniversary of the Chernobyl disaster on Monday, people around the world protest against the dangers of nuclear power. Addressing the psychological and social effects of the Chernobyl disaster and securing the site are still key priorities, experts say.
A man lights a candle and lays flowers in front of memorial for Chernobyl victims in Slavutich, 200 kilometers north of capital Kiev on Monday.
Ukraine paid homage on Monday to the victims of the Chernobyl disaster while still struggling with the legacy of the world's worst nuclear disaster 24 years ago.
Ukrainian President Victor Yanukovych said the victims should be remembered forever and promised to find financial resources for expanding social security for the people affected by the Chernobyl disaster."
On Chernobyl anniversary, Ukrainian president says reactor still a threat – latimes.com
Ukraine's president warned Monday on the 24th anniversary of the world's worst atomic accident that the Chernobyl nuclear reactor remains a serious threat to Europe.
The 1986 reactor explosion sent a cloud of radiation over much of Europe and severe health problems persist. President Viktor Yanukovych says around 2 million people have illnesses caused by the radiation, and non-governmental organizations estimate the disaster has caused more than 700,000 early deaths.
The exploded reactor is encased in a deteriorating shell and internationally funded work to replace it is far behind schedule.
Yanukovych said during commemoration ceremonies Monday that the reactor is a threat "not only for Ukraine, but for Europe, Russia and Belarus.""
---
Nuclear Health and Safety News
PDF: Beyond Nuclear: Environmental group voices concern over potential for bias in proposed new cancer study around U.S. nuclear power reactors
Beyond Nuclear today raised concerns over the potential for nuclear industry bias in a proposed study that will look at cancer risks around U.S. nuclear power reactors. The study, initiated by the U.S. Nuclear Regulatory Commission (NRC), has been offered to the National Academy of Sciences (NAS). The two agencies will meet to discuss the investigation of cancer risks around U.S. reactors on April 26th, the 24th anniversary of the reactor explosion at Chernobyl in the Ukraine that dispersed radiation across the planet.
The NRC had previously retained Oak Ridge Associated Universities to conduct the study, but has shifted to the NAS. The move came in an apparent response to earlier criticisms of potential bias after citizens' groups, sent a letter expressing strong apprehension over conflicts of interest and inappropriate study methodology. This study would update a 1990 National Cancer Institute study which had universally recognized design flaws.
Nuclear cancer-risk study faces challenges to accuracy – The York Daily Record
"Deeper and more advanced resources might be available today for a study on nuclear neighborhood risk.
Members of the atomic energy industry and nuclear watchdogs alike welcomed a new study of cancer risks around nuclear facilities requested by the Nuclear Regulatory Commission last week.
Unlike a previous similar study, this one will look at cancer incidents instead of just cancer-related deaths.
Its official scope — how it would be performed — has yet to be determined, a representative for the National Academy of Sciences, which is overseeing the study, said Wednesday.
Still, reasons the NRC has given for requesting the study, including advances in information technology since the previous study about 20 years ago, might point to resources that researchers could lean on."
The Hindu : : Hot lab in Delhi University was flooded with water at January-end
"Teachers informed physics department head and VC, but no action was taken: source
Seven teachers in the Delhi University Department of Physics and Astrophysics wrote a letter in February that a radioactive source room in the department had got flooded and the Head of Department was orally apprised of the situation, but no action was taken, it has been alleged.
A university source said a hot lab in the Department had reportedly been flooded with water this January-end.
"The hot lab contained radium-beryllium (Ra-Be) sources that produce neutrons and mutate other sources. The Ra-Be sources were stored at the ground level. The entry of water in the lab may imply that the Ra-Be sources could be damaged and cause the water and the air in the lab and also the soil to be radioactive. The Head of Department was verbally informed of the matter in the beginning of February, following which a letter signed by seven teachers was sent to him on February 19. A copy was also sent to the Vice-Chancellor, the source said."
Hi-Desert Star > News > Directors square off over radioactive reports
"Is Bighorn-Desert View Water Agency Director Martha Oswalt an intrepid whistleblower, or is she a domestic enemy?
At Tuesday's board meeting, former board president Judy Corl-Lorono lambasted Oswalt for activities that could undermine the agency. She called out the director for independently distributing an agency document from the California Department of Public Health and using it to scare customers with unsupported malicious rumors about the quality of their drinking water.
The report, dated April 14, refers to tests of samples of Wells 2 and 3 that indicate certain levels of naturally occurring radiological materials could be on the rise, and are nearing or have reached state limits for radioactive materials.
These wells are off line and not pumping. They normally would serve the Desert View customers in Flamingo Heights, but those users are getting water from Well 8, in which elevated levels are not being detected.
The Department of Public Health advised the agency that should the water exceed government-set maximum contaminant levels for the radiologicals, and the agency fail to comply with the federal Radionuclide Rule for monitoring and reducing radioactive material, the agency will need to complete public notification and investigate treatment options."
Cantwell wants more money to screen ill Hanford workers – | Tri-City Herald
"A program to screen former workers at Hanford and other Department of Energy nuclear weapons sites for work-related illnesses is underfunded, according to Sen. Maria Cantwell, D-Wash.
Funding needs to be increased from $18.6 million to $25 million a year to screen or rescreen all the former workers who contact the program, she wrote the leaders of the Senate Appropriations Subcommittee on Energy and Water Development.
"It is absolutely crucial we fully fund this important program so that every single Department of Energy nuclear weapons worker has the option to access free health screenings for work-related illnesses," Cantwell said in a statement. "Early detection of illnesses can save lives."
Since the program was established by Congress in 1993, it has attempted to contact about 360,000 of an estimated 600,000 workers who are eligible, she said.
More than 107,000 responded, but just 60,000 workers have had initial screenings, including about 6,800 former Hanford workers. Of all the workers screened nationwide only 8,600 — including about 1,250 at Hanford — have had follow-up screenings."
BBC News – Indian university investigates radioactive waste death
"
Authorities at Delhi University in India say they are investigating how radioactive waste which this week killed a man was sold as scrap.
On Wednesday, police said cobalt-60 had leaked from an irradiation machine sold by the university earlier this month.
A scrap metal worker who was exposed to the radiation died on Monday of multiple organ failure. Several of his colleagues are still in hospital.
They were exposed to radiation after dismantling the machine, police say.
Search teams have found cobalt-60 in several shops in the scrap market in the city's Mayapuri industrial area. "
Faulty past inspection spots rise to over 500 at Shimane reactors –  Japan Today
"More than 500 spots at two reactors of the Shimane nuclear power plant were checked insufficiently during past periodic inspections, sources close to the matter said Thursday. The finding was far more serious than the March 30 announcement by the plant's operator, Chugoku Electric Power Co, which then said past inspections were faulty at 123 spots.
About 70,000 spots are subject to periodic checks at the Shimane plant's No.1 and No.2 reactors. Chugoku Electric Power initially reviewed inspections at only about 13,000 spots based on safety priority and said inspections were faulty at the 123 spots. The latest finding was unearthed in a follow-up review Chugoku Electric Power conducted in line with an industry ministry order, which covered all of the 70,000 spots, the sources said. "
Idaho's agonizing, inhuman 48-year wait | Editorial | Idaho Statesman
"In October 1962, the Cold War reached its crescendo, with the Cuban missile crisis.
But in that same year, and in that tense political climate, the federal government saw fit to disband above-ground nuclear weapons tests on the Nevada desert.
The risks – to unsuspecting Americans who lived, farmed and raised dairy cattle beneath the shadow of the inevitable radioactive fallout – was considered too extreme.
With a 1990 law, the feds began to attempt to right past wrongs in the only manner possible: with money. Downwinders in 21 Nevada, Utah and Arizona counties began receiving compensation – $704 million to 14,000 cancer victims and their survivors."
OpEdNews – Diary: Senators now have compassion, for downwinders, now what?
"When one lusts for the bottom line of financial windfalls or political benefits, compassion always falls by the wayside. Only a lust for the bottom line of compassion itself will not leave any soul un-nurtured.
When late last month U.S. Senator John McCain was asked by a woman at a Springerville, Arizona, town hall meeting what he was doing about getting Mohave County, Arizona, added to the Radiation Exposure Compensation Act (or RECA, a 1990 law that compensates radiation victims of U.S. nuclear weapons activities including fallout victims called "downwinders'), his answer: "We are still doing everything we can to see that happens" – must have sounded to those in the audience like a hollow assurance. It sure did to me. The group Mohave Downwinders, led by Eleanore Fanire until her passing last November, and that group's allies, had feverishly lamented the cold shoulder given to them by their longtime Senator, Mr. McCain. But it must be April Fools day all this month because McCain actually followed through on his word and formally stated on April 28th his intention in a press release to introduce legislation to add Mohave County "to the list for counties eligible for downwinder compensation under RECA."
New nuke plant cancer study brings back old TMI memories – The York Daily Record
"York County residents aren't sure local nuclear facilities can be linked to cancer.
When Teri Barnes, 39, moved to Goldsboro six years ago, she didn't give much thought to the large nuclear power plant just across the river.
Three Mile Island is just something that's there, she said, like the tree in the front yard.
But a new study requested by the Nuclear Regulatory Commission to analyze data about cancer rates of residents around nuclear facilities could cause some residents of Goldsboro and communities around the country to think twice about their neighborhoods.
Barnes said it would be hard to say for sure that the two were related.
"Smoke causes cancer. Second-hand smoke causes cancer. Eating this causes cancer," Barnes said, gesturing toward the large deep fryer she was cleaning. "And if they do have cancer and they're dying, how can you make that up to them?"
The study will look at both TMI and Peach Bottom Atomic Power Station. Although it won't deal with the partial meltdown at TMI in March of 1979, the issue brings back unpleasant memories for some residents. Following the accident, several studies were performed on cancer rates in the area with conflicting results."
RECA bill brings hopes for 'justice' – Kathy Helms
"Ever since he became a member of Congress in 1999, U.S. Sen. Tom Udall, D-N.M., has been fighting to bring justice to the issue of compensation for uranium workers and downwinders.
My father had a 30 year crusade for justice in the case of the miners and the downwinders, and during the course of that 30 years, he probably involved most of our family. While I was in private practice I worked with him on many of these cases, Udall said last week regarding his introduction of the Radiation Exposure Compensation Act Amendments of 2010. Udall's father, Stewart Udall, who passed away last month at age 90, was a former Secretary of the Interior and a strong advocate of compensation for Navajo uranium miners. He was instrumental in getting the Radiation Exposure and Compensation Act of 1990 passed and testified to its inadequacies at a June 5, 1993, congressional hearing in Shiprock."
The Pioneer > Online Edition : >> AIIMS admits it can't treat radiation victims
"Death triggers fear among kin of other patients
The death of a radiation victim on Monday, who was undergoing treatment at AIIMS, has created panic among families of other victims. Kin of four critically ill victims, undergoing treatment in AIIMS, Apollo and Army hospitals, are doubtful about their recovery. Most of the victims are the sole bread-winners for their families.
Sources said AIIMS was not equipped to handle radiation cases. This has resulted in the death of one of the five patients admitted to the hospital. AIIMS does not have the first-hand experience in treating such patients who are exposed to radiation, said sources. The condition of the two patients admitted to AIIMS is reported to be critical.
Dismissing the claims, doctors at AIIMS said the victims were being provided with medical care on a par with international standards. We are treating these patients according to the international protocol to be followed in such cases as there is no specific treatment for such cases and only supportive treatment could be given, said Dr AB Dey, Professor, Department of Medicine at AIIMS. He said the next four weeks would be crucial for the patients. Next four weeks are very critical for these patients and we are taking every possible measure to save their lives. Only after four weeks we will be able say something about the future course of treatment, added Dey."
Delhi radiation exposure: One patient dies
"A man hospitalised after radiation exposure in the national capital earlier this month died due to multi-organ failure on Monday, doctors said.
Rajender, 35, a worker at a shop in Mayapuri scrap market, died at the All India Institute of Medical Sciences. He was shifted there on April 13 from the DDU hospital, where he was initially admitted.
"He died due to multi-organ failure at around 9.30 pm. His condition had deteriorated. His TLC count and his platelet count had dropped drastically and he had developed pneumonia. There were signs of kidney and liver function impairment. He was on ventilator and was being administered multiple drugs," a doctor with the hospital said."
Bordallo: Guam Included In RECA Amendment Act.
"Congresswoman Madeleine Bordallo says the The RECA Amendments Act of 2010 extends eligibility for compensation to residents of Guam who may have been exposed to radiation.
The act makes claimants eligible for $150,000 in damages regardless of their occupation, provided that they were living.
The Amendments to the Radiation Exposure Compensation Act (RECA) were introduced in the U.S. House of Representatives by Congressman Ben Ray Luján of New Mexico. Congresswoman Bordallo was one of eight original co-sponsors of the House bill.
Senator Tom Udall of New Mexico introduced identical companion legislation in the Senate yesterday as well.
The Radiation Exposure Compensation Act (RECA) Amendments Act of 2010 will amend the RECA compensation program to expand the program to include geographic areas that were not part of the original legislation, Congresswoman Bordallo said. "Many people in the designated areas have been affected by nuclear testing, including downwinders on Guam. This bill is a coordinated and concerted effort by Members of Congress representing possible nuclear testing victims. I would like to thank Congressman Luján and Senator Udall for their leadership in introducing this legislation. I would also like to commend Mr. Robert Celestial for his many years of advocacy on behalf of the Pacific Association of Radiation Survivors."
Chernobyl Radiation Killed Nearly One Million People: New Book
"Nearly one million people around the world died from exposure to radiation released by the 1986 nuclear disaster at the Chernobyl reactor, finds a new book from the New York Academy of Sciences published today on the 24th anniversary of the meltdown at the Soviet facility.
The book, "Chernobyl: Consequences of the Catastrophe for People and the Environment," was compiled by authors Alexey Yablokov of the Center for Russian Environmental Policy in Moscow, and Vassily Nesterenko and Alexey Nesterenko of the Institute of Radiation Safety, in Minsk, Belarus.
The authors examined more than 5,000 published articles and studies, most written in Slavic languages and never before available in English.
The authors said, "For the past 23 years, it has been clear that there is a danger greater than nuclear weapons concealed within nuclear power. Emissions from this one reactor exceeded a hundred-fold the radioactive contamination of the bombs dropped on Hiroshima and Nagasaki.""
Delhi radiation case: AEC, AERB also culpable: Rediff.com India News
"The Atomic Energy Commission and its subordinate organisations have the mandate to put in place a comprehensive plan to ensure nuclear safety in the country, but that does not seem to have been done, writes Dr A Gopalakrishnan, former chairman of the Atomic Energy Regulatory Board.
The Hindu on April 18 had a report on the radioactive material recently found in scrap shops in New Delhi [ Images ], which cites Dr S Banerjee, chairman of the Atomic Energy Commission as having said that "Whatever happened in Delhi had nothing to do with the activities of my department. The scrap materials come from other countries and it was not possible for the Department of Atomic Energy to check at the entry points if there were any radioactive materials in them. Checking all the containers laden with scrap was not possible. Instead, scanning could be done. While a decision to install scanners had been taken, implementation was taking time."
This is an appalling statement from the AEC chairman, considering the all-encompassing responsibility and powers entrusted, both constitutionally and administratively, to the AEC and its subordinate institutions to ensure the safety of the general public and workers, wherever the presence or use of nuclear materials is involved "
Downwinder claims – Salt Lake Tribune
Expand eligibility for program
A coalition of senators from the West is proposing to expand the number of Americans eligible for the Radiation Exposure Compensation Program. This would be a compassionate way to extend redress to people in Utah and other states who are not eligible for compensation now. Congress should enact it.
Congress created the program in 1990 to compensate Americans who likely suffered cancers and other illnesses caused by nuclear fallout from above-ground testing of atomic weapons in Nevada between 1951 and 1962. It also compensates those who mined, milled and transported uranium for the weapons and got sick as a result. Congress expanded eligibility in 2000.
People qualify for an award if they are diagnosed with one or more of 27 medical conditions and prove that they lived in a designated area downwind or worked in the uranium industry during a specific time period. The law covers all states where uranium was mined and processed as well as certain counties in Nevada, Utah and Arizona, where fallout from the nuclear testing was significantly measured. "
---
NRC News
NRC: News Release – ESP for Victory Tx reactor
"The Nuclear Regulatory Commission has made available to the public an Early Site Permit (ESP) application for the Victoria County site near Victoria, Texas.
The applicant, Exelon, submitted the application and associated information on March 25. The application, minus proprietary and security-related details, is available on the NRC Web site at: http://www.nrc.gov/reactors/new-reactors/esp/victoria.html.
Exelon's ESP application seeks resolution of safety and environmental issues for the site, approximately 13 miles south of Victoria. The NRC staff is currently conducting an initial check of the application to determine whether it contains sufficient information required for a formal review. If the application passes the initial check, the NRC will "docket," or accept it for review; this decision is expected by late May. If the application is accepted, the NRC will then announce an opportunity for the public to request an adjudicatory hearing on the application.
More information about"
NRC: News Release –  NRC Issues Confirmatory Order to Areva NP Nuclear Fuel Processing Facility in Richland, Wash.
"The Nuclear Regulatory Commission has issued a Confirmatory Order to Areva NP's nuclear fuel processing facility in Richland, Wash., which has agreed to a series of corrective actions related to materials safety.
The settlement was achieved under the NRC's Alternative Dispute Resolution process, which was initiated at the request of Areva NP to address a willful violation of a facility safety procedure. On Jan. 6, the NRC notified Areva that an agency investigation determined that a plant employee had willfully defeated the function of a tool relied upon for safety.
The tool, an electronic sensor known as a vacuum wand interlock, is used to transfer uranium powder from a drum into the plant's processing system. During the powder processing, operators must block the wand's eye with their body to activate the vacuum transfer system. The employee deliberately bypassed the tool's safety function on April 21, 2009 by taping the wand's eye, violating an operating procedure. Even though the wand was used improperly, sufficient safety controls to prevent accident scenarios remained in place."
NRC knew about underground pipes at VY – Brattleboro Reformer
"Even though the Nuclear Regulatory Commission knew about the extent of underground and buried pipes at Vermont Yankee nuclear power plant in Vernon, it didn't attempt to correct statements made by Yankee representatives during hearings before Vermont state agencies in 2009.
Entergy, which owns and operates Yankee, had told the NRC that the plant has 40 below-grade pipes that carry radionuclides, said Jim Noggle, NRC Region 1's senior health physicist, during a tritium workshop at Brattleboro Union High School on April 19.
"We always knew about them," he said. "They were not unknown at all to us."
After a leak of tritiated water was discovered at Yankee in January, state agencies learned statements made by Yankee representatives at hearings before the Vermont Public Service Board, to Nuclear Safety Associates, which conducted a comprehensive reliability assessment of the plant, and the Public Oversight Panel, which reviewed the CRA, weren't consistent with the actual extent of underground pipes at the plant. "


---
Nuclear Fuel Cycle News
Cibola Beacon – Five-year uranium legacy plan a start
On April 27, the Grants Mining District five-year uranium legacy health and environmental mining plan continued its unusual evolution with a public meeting in Grants. A project of many federal, state and Native American agencies, communications are coordinated by the U.S. Environmental Protection Agency, Agency for Toxic Substances and Disease Registry, New Mexico Environmental Division and New Mexico Department of Health.
This is a unique project that grew out of long-term pressure by the New Mexico Uranium Mining and Millings Task Force.
The task force had a four-person staff which consisted of a legislative counsel attorney, the director of Mining and Minerals of NM Energy Minerals and Natural Resources, uranium industry attorney Jon Indal, uranium health expert anti-mine activist Chris Shuey and a variety of legislators. This unusual and eclectic group came up with a variety of proposals on the grounds that the federal government has a "moral obligation" to address abandoned mining and milling legacies, (and financial because New Mexico lacks money). Some proposals are embodied in the five-year plan that was spawned from their efforts."
Russia denies Georgian uranium charges – UPI.com
"The Messenger reported Wednesday that Russian Foreign Ministry Andrei Nesterenko dismissed Georgian President Mikheil Saakashvili's allegation as an "ungrounded accusation," further criticizing the Georgian administration for "almost every day" making statements about "all kinds of sins committed by Russia."
Nesterenko added: "As for the allegations that the Russian Federation has anything to do with the nuclear materials impounded by the Georgian police in March, we want to state that these statements are ungrounded and are based only on words.
"We would like to underline that officials in Tbilisi have no proof that Russia or any other state is linked with this incident. This makes us think that in this case we are dealing not with facts but a badly planned provocation."
Uranium processing bill makes it out of Senate, heads back to House « Colorado Independent
"The state Senate Wednesday passed a tough new uranium processing bill that will require companies to clean up past toxic pollution before being allowed to expand operations.
House Bill 1348 (pdf), the Uranium Processing Accountability Act, met little resistance in the Senate, where it passed 24-9 after sailing through House 62-2 earlier this month.
The bill, which also requires companies to notify homeowners with drinking wells near contaminated groundwater and provides for more public input in the state regulatory process, now heads back to the House to work out amendments adopted in Senate. A concurrence vote could happen later this week
Actions have consequences and uranium companies need to clean up their mess, cosponsor Ken Kester (R-Las Animas) said in a release.
Kester represents Cann City in Fremont County, home to the Cotter Corporation's uranium mill and an EPA Superfund Clean-up site. Cotter has expressed interest in expanding its operations despite a toxic legacy dating back to the Cold War era."
Bill would make uranium mill expansion tougher | tougher, bill, uranium – Colorado Politics – Colorado Springs Gazette, CO
"A measure that would tighten environmental controls over a Fremont County uranium processing mill advanced in the state Senate on Tuesday.
Pueblo West's Democratic Rep. Buffie McFadyen said her bill, HB1348, would require cleanup of contamination in Cañon City before the Cotter mill could expand its operations. Mill officials want to expand by refining uranium ore that is mined out of state."
Chronicle Journal – Proposed uranium mine in trackless tundra puts Nunavut at fork in road
"The trackless tundra reaches a fork in the road this weekend as scrutiny begins of a massive uranium mine proposed for a pristine patch of the central Arctic.
Sunday night will see the first of two weeks of community meetings in seven Arctic hamlets to set terms for an environmental review of the $1.5-billion Kiggavik project. The mine is proposed for just west of Baker Lake, Nunavut, by French uranium giant Areva.
Everyone from federal scientists to Inuit hunters agrees the project could have major impacts on the land and wildlife. And with at least a dozen other major uranium projects in the pipeline for the area, there's agreement that how the Nunavut Impact Review Board balances Kiggavik's effects with the need for jobs will define the so-called barren lands for a generation.
"Where do we draw the line?" asked Joan Scottie, a hunter from Baker Lake who has fought uranium development for 20 years."
Australia Will Allow Exports of Uranium to Russia – Bloomberg.com
"Australia, the world's third- largest uranium producer behind Kazakhstan and Canada, will ratify a nuclear agreement allowing exports to Russia for energy purposes, Foreign Minister Stephen Smith said.
This will enable Australian uranium to be exported to the Russian Federation for civil, peaceful nuclear purposes, Smith said, according to an e-mailed transcript of a news conference yesterday in Moscow with Foreign Minister Sergey Lavrov. "
State divisions agree on handling bats in uranium mines – Salt Lake Tribune
"Bats are unlikely to find abandoned uranium mines as desirable places to roost, but if they do, two state agencies have established a procedure for dealing with them.
The state Division of Wildlife Resources, which is charged with managing bats in Utah, and the Division of Oil, Gas and Mining (DOGM), which is responsible for reclaiming abandoned mines, have signed an agreement that lays out ways in which DOGM can seal old mines dangerous to people without hurting any bat populations found inside.
In cases where surveys find bats living in an abandoned uranium mine, the agreement specifies that the divisions will confer on an acceptable approach, with Wildlife Resources' officials having the final say. In many cases, the agreement will allow Oil, Gas and Mining officials to use grates to keep people out but let bats enter and exit. "
The Associated Press: Russia: Not involved in Georgia uranium seizure
"Russia on Thursday angrily rejected accusations by Georgia's president linking Moscow to a case of attempted uranium smuggling and suggested he was lying, in a new flare-up of tensions between the hostile neighbors.
The Kremlin's sharp retort followed comments Wednesday by President Mikhail Saakashvili, who told The Associated Press that his country had seized a shipment of highly enriched uranium and blamed Russia for creating the instability that allows nuclear smugglers to operate in the region.
Saakashvili gave few details, saying only that the uranium was intercepted last month coming into his country in the Caucasus region of southeast Europe. But he suggested that Moscow shared some responsibility, saying that under Russian control, Georgia's two breakaway regions have become havens for nuclear smugglers."
NM transfers land for uranium processing plant – KIVITV.COM | Boise
"The State Land Office and Lea County have agreed on a land swap to provide a site in southeastern New Mexico for a plant to process depleted uranium.
Land Commissioner Pat Lyons said Wednesday the state gets about 3,900 acres from the county in exchange for 640 acres near Hobbs.
The newly acquired land between Eunice and Jal will be leased by the Land Office for agricultural purposes.
The land near Hobbs will become the site for a proposed plant by Idaho Falls, Idaho-based International Isotopes Inc.
The plant is to extract commercially valuable fluoride compounds from tailings created by the refining of uranium for nuclear power plant fuel.
The U.S. Nuclear Regulatory Commission is reviewing the company's license application."
---
Nuclear Waste News
Radioactive waste dumping
"DELHI University, blamed for dumping radioactive material that killed a man this week, buried 20 kilograms of other waste in a pit on campus, an academic claimed in a report published on Friday.
Ramesh Chandra, a professor in the chemistry department, told the Times of India that his counterparts in the physics faculty had buried radioactive waste two decades ago after using the material in experiments.
'Instead of handling over the hazardous material… for proper disposal, they just buried it,' he said. 'Though it's been 20 years the buried isotopes of substances like uranium could still be active.' On Thursday, police blamed the university for dumping an irradiation machine containing radioactive cobalt-60 which ended up in scrapyard in New Delhi, where the waste killed a 35-year-old worker and put seven others in hospital."
Plan is lodged to treat radioactive waste near Peterhead – Press & Journal
"The firms behind controversial plans to treat radioactive waste at a Buchan landfill site have lodged an application for the proposal with the council.
Waste management company Sita and radiation specialists Nuvia want to convert a building at Stoneyhill landfill near Peterhead into a facility for washing radioactive residue from contaminated oil and gas industry equipment.
A spokeswoman for the firms last night confirmed the planning application for the project had been submitted to the local authority.
It follows a series of heated public meetings on the proposals, which would see naturally-occurring radioactive material (Norm) treated at Stoneyhill.
Local residents had objected to the plans, saying that they were con- cerned about possible health risks."
The U.S. Spent Nuclear Fuel Policy: Road to Nowhere :: POWER Magazine :: Page 1 of 6
"The Nuclear Waste Policy Act and Amendments of 1982 and 1987 established a national policy and schedule for developing geologic repositories for the disposal of spent nuclear fuel and high-level radioactive wastes. Those deadlines have come and gone; the cancellation of Yucca Mountain was only the latest failure of this policy to become reality. The task of finding a new storage location is now a political committee's homework assignment. History tells us that committee members have been given an impossible task."
BBC News – Radioactive waste from Sellafield dumped in landfill

"An investigation has begun into how bags of radioactive waste from the Sellafield nuclear complex in Cumbria ended up in a landfill site.
Five bags of low-level waste were sent to Lillyhall in Workington, instead of to the nearby Drigg nuclear waste dump.
Sellafield stressed the bags, which contained paper, plastic, clothing and wood, were no danger to the public.
It is thought monitoring equipment failed to properly identify the bags as containing low-level radioactive waste.
All the bags have been retrieved and returned to Sellafield. "
US Ecology proposes waste trenches covers – Business | Tri-City Herald : Mid-Columbia news
"Work could begin this summer to start building a cover over closed portions of private company US Ecology's waste disposal trenches at Hanford.
The Washington State Department of Ecology plans a public meeting at 7 p.m. Wednesdayto provide information about the plan and hear comments. It will be at the state office at 3100 Port of Benton Blvd., Richland.
US Ecology and its predecessors have been disposing of commercial waste since 1965 on 100 acres of land leased to the state of Washington and subleased to US Ecology.
During those 45 years, environmental regulations have changed significantly, said Larry Goldstein, contract manager for closure of the commercial low-level radioactive waste disposal site."
Whitehaven News | News | Sellafield admit waste blunder

"FIVE bags of low level radioactive waste have ended up at the Lillyhall landfill site – by mistake.
The waste should have been sent from Sellafield to Drigg, the country's only designated disposal site for the material.
Sellafield Ltd has admitted the blunder which it says was due to incorrect assessments by a purpose-built bag machine.
No more bagged waste will leave Sellafield pending investigations.
But the company stressed that no one's health has been put at risk on the Lillyhall site and neither are there any environmental problems."
RIGHTS-AUSTRALIA: Plan For Nuclear Waste Dump Faces Backlash – IPS ipsnews.net
"Aboriginal landowners in Australia's far north are battling government plans to construct this country's long-term nuclear waste storage facility on their land.
Diane Stokes, an indigenous woman from the Warumungu and Warlmanpa tribes in the Northern Territory, is opposed to radioactive waste being dumped on her clan's land at Muckaty Station, a former cattle station located some 200 kilometres north of the Territory town of Tennant Creek.
"We don't want it to come to the Northern Territory. Nobody wants it there," said Stokes at a public meeting held in the southern city of Melbourne on Apr. 21.
The question of what to do with Australia's radioactive waste from the country's medical, industrial, agricultural and research use of nuclear material has been ongoing for decades and remains far from resolved. "
pressofAtlanticCity.com: There's no 'Plan B' for nuclear waste, so it stays local
"Twenty concrete vaults sit side-by-side, like self-storage containers, next to the Oyster Creek nuclear power plant. These concrete tombs hold fuel cells, each containing 12-foot rods of enriched uranium. The rods are toxic and radioactive and were never intended to be stored here indefinitely, among Ocean County's 560,000 residents.
Nationwide, about 70,000 tons of fuel rods wait for long-term storage — the very long term. The Environmental Protection Agency estimates that spent fuel stored at New Jersey's four nuclear power plants will remain dangerous to humans for at least 10,000 years and harmful to the environment for 1 million years more. The industry generates about 2,200 tons more of the waste each year, and many companies have plans to expand nuclear power in the United States — PSEG wants to build a new plant in Salem County's Lower Alloways Creek Township."
Nuclear dump opponents campaign in Melbourne – ABC Darwin – Australian Broadcasting Corporation
"Some traditional owners from Muckaty Station in the Northern Territory were in Melbourne last night to campaign against a proposed nuclear waste dump being built on their land.
Dave Sweeney from the Australia Conservation Foundation says a public meeting was held in the electorate of the federal Resources Minister, Martin Ferguson.
Mr Sweeney says the Muckaty traditional owners are seeking national support for their cause.
"They met with lawyers to consider their legal and procedural options," he said.
"They've met with representatives of national environment groups to consider what range of options and what support's available there.
"And wherever they go, the story that they are telling is falling on pretty open ears because it is a compelling story.""
Recovery Act speeds cleanup of nuclear waste sites – FederalTimes.com
"The Energy Department will reduce the size of former nuclear waste sites needing environmental cleanup by 40 percent by the end of 2011, fueled largely by Recovery Act funding, a top official said.
New deadlines proposed for Hanford radioactive waste –  | Tri-City Herald
"The Department of Energy and its regulators have agreed to new legally binding environmental cleanup deadlines for radioactive waste that has been temporarily buried at central Hanford since 1970.
The proposed new package of deadlines would allow more time for some work but also add new deadlines DOE must meet. They include the first-ever deadlines for when some of the waste must be shipped to a national repository in New Mexico and a final cleanup deadline for some of the most difficult-to-handle solid waste, which Hanford now lacks the capabilities to prepare for disposal.
"We've come up with a change package that satisfies the interest of DOE, Ecology and the public," said Deborah Singleton, project manager for the Washington State Department of Ecology. The state and the Environmental Protection Agency are Hanford regulators. "
Boeing fined for runoff from former nuclear site – San Jose Mercury News
"Regional water quality regulators have fined Boeing Co. $500,000 for contaminated stormwater runoff at a former nuclear and rocket engine testing facility in eastern Ventura County.
The Los Angeles Regional Water Quality Control Board issued a consent judgment Thursday also ordering Boeing to pay $75,000 in attorneys fees and civil penalties for days when contaminants exceeded permitted limits at the Santa Susana Field Laboratory.
Boeing spokeswoman Kamara Sams Holden says the judgment covers violations from 2007 through the end of 2009.
The lab 30 miles north of downtown Los Angeles was used for nuclear and rocket testing for more than four decades. A nuclear reactor had a partial meltdown at the 2,800 acre site in 1959."
---
Nuclear Policy News
Epoch Times – Nuclear Power: How Green Is It?
"As global warming becomes a reality, pressure is mounting on governments to find low-carbon solutions to generating electricity. Yet with close to seven billion people in the world, many scientists are questioning the capacity of renewable energies to meet the growing demands of most countries.
New developments in nuclear technology and ongoing research into reducing its associated hazards are leading various key players to take a fresh look at nuclear power."
Bellona meets Medvedev on state visit to Oslo to pressure environmental recovery in Murmansk – Bellona
"On a state visit Monday to Oslo coinciding with the anniversary of the Chernobyl catastrophe on April 26, 1986, Russian President Dmitry Medvedev was greeted by banners brought 2,000 kilometres by representatives of Bellona Murmansk reading "Mr President, turn the attention of Murmansk's governor to Ecoproblems. Bellona, 28/04-2010 –
Their appeals were heard as Bellona President Frederic Hauge attended a state lunch with Medvedev at Oslo's Akershus Fortress.
Hauge delivered a letter from three of Bellona Murmank's representatives that was an invitation to current Murmansk Governor Dmitry Dimitriyenko to resume cooperation with grassroots organisations in the region to ensure a focus on renewable energy potential on the northern Kola Peninsula."
EDF's Proglio Takes Global Water Battle With Mestrallet Nuclear – Bloomberg.com
"Henri Proglio and Gerard Mestrallet, the Frenchmen who run the world's biggest utilities, fought for a decade to win water contracts around the world. Now, the rivalry goes nuclear.
Proglio took the helm at state-controlled Electricite de France SA in November, charged with spearheading the nuclear power producer's push into Asia and North America as France bids to build reactors overseas. At GDF Suez SA, an energy and water group built on France's former natural-gas monopoly, Mestrallet wants to promote a reactor design that may compete with his larger rival.
At stake is France's ambition to turn its expertise as the world's largest producer of nuclear power after the U.S. into export revenue as governments around the world build atomic plants to cut reliance on fossil fuels. "
Cruz Calls For No Dredging in Apra Harbor Until Radioactive Testing Is Done
"Vice Speaker B.J. Cruz submitted several comments to the U.S. Environmental Protection Agency recommending that no dredging of Apra Harbor take place and that no dumping of material dredged from Apra Harbor be allowed until adequate radiation testing of the harbor takes place. The Vice Speaker issued his comments in response to the Environmental Impact Statement for the Ocean Dredged Materials Disposal Site Offshore of Guam.
In his comments to Mr. Allan Ota of the U.S. EPA, the Vice Speaker recommended No Action be taken on the proposed disposal site.
It is common knowledge, Vice Speaker Cruz wrote in a comment dated April 21, that the U.S. Navy discharged radioactive material into Apra Harbor on more than one occasion. It is imperative, then, that no dredging of the harbor take place until adequate radiation testing independent from that reported by the U.S. Navy has been conducted on proposed dredge sites."
Vt. Yankee relents, will allow videographer – WCAX.COM Local Vermont News
"The Vermont Yankee nuclear plant has dropped its effort to bar a documentary filmmaker from bringing his camera along on a tour of the plant with the state Public Service Board.
Robbie Leppzer of TurningTide Productions has been working since January on a documentary about the debate over relicensing Vermont Yankee. The plant had originally told him he could come on the tour but could not bring his camera – even though it said it would allow other television cameras on the tour."
VY says no to documentary film maker – Brattleboro Reformer
"The Vermont Public Service Board wants to know why Vermont Yankee management has refused to allow a documentary film maker to bring his camera on a site visit on Thursday.
Yankee has until noon today to respond to Robbie Leppzer's request to allow him to film the PSB's visit, it wrote in a letter to the power plant's managers.
Leppzer, who has been following the debate over Vermont Yankee nuclear power plant's future, said he only wants the chance to tell the story from both sides
Last week, he learned his attempt to present an impartial account of the issue was thwarted when his request to allow him to bring his video equipment to the site was refused.
"I've been seeking the viewpoints and perspectives of all sides of the nuclear power debate including Entergy representatives and Vermont Yankee staff," said Leppzer. "I was looking forward to filming at the PSB site visit as a way of showing the work they are doing and their transparency with government."
Leppzer said he's been filming public hearings, meetings of the Legislature and legislative committees, a town meeting and public workshops such as those recently held by Entergy and the Nuclear Regulatory Commission. "
Iowa Study Considers Where To Build Nuclear Power Plant
"Iowa Gov. Chet Culver signed a measure Wednesday that calls for a study that would look at where a nuclear power plant could be built in the state, saying nuclear power will be a part of the state's energy portfolio.
Culver signed the measure at the Des Moines offices of the International Brotherhood of Electrical Workers. He said expanding the nuclear energy industry in Iowa could create jobs, both in the construction and operation of a plant.
The measure calls for the study to be funded by public utility companies, but Culver says the cost to consumers would be small. It excludes rural electric cooperatives.
Iowa is currently home to just one nuclear power plant, the Duane Arnold Energy Center in Palo in eastern Iowa."
Putin Proposes Russia, Ukraine Nuclear Energy Merger  – Bloomberg.com
"Russian Prime Minister Vladimir Putin proposed creating a nuclear power holding company with Ukraine as the two former Soviet republics rebuild ties.
"We have made massive proposals, referring to generation, nuclear power engineering, and nuclear fuel," Putin told reporters after a meeting with Ukrainian President Viktor Yanukovych in Kiev today. Any cooperation may be phased, Putin said after the surprise visit to Kiev.
Russia and Ukraine have reached agreements on natural gas subsidies and a navy base since Yanukovych's election in February improved ties between the neighboring states. Putin also met yesterday with his Ukrainian counterpart, Mykola Azarov, to discuss industrial cooperation. "
SC high court upholds nuke plant approvals – CharlotteObserver.com
"Supreme Court has rejected an environmental group's challenge of electricity rate increases to pay for proposed nuclear reactors.
The State newspaper reported the court on Monday upheld the Public Service Commission's decision to allow South Carolina Electric & Gas Co. to increase rates to pay for nuclear reactors in Fairfield County.
SCE&G is working with state-owned utility Santee Cooper to build two nuclear-powered generators for a total cost of $10 billion. SCE&G has said it will save $1 billion by increasing rates now instead of waiting until the first reactor comes online in 2016.
Friends of the Earth had argued regulators failed to sufficiently review the need for the plants, but the justices disagreed. "
120,000 Germans protest against nuclear – UPI.com
"Around 120,000 Germans formed a 75-mile human chain to protest the government's plan to extend the lifeline of the country's nuclear power reactors.
The peaceful demonstrators Saturday linked arms in a chain that stretched from the northern towns of Brunsbuettel through Hamburg to Kruemmel, the location of two nuclear power plants.
"Today will spark a countrywide chain reaction of protests and resistance if the government does not reverse its atomic policy," organizers of the demonstration said in a statement.
Berlin said this year it is mulling extending the lifetime of Germany's youngest reactors by several years, vowing to scrap the nuclear phase-out plan that foresees to shut down all 17 reactors by 2021."
Payette County approves first step for nuclear reactor | Environment | Idaho Statesman
"Payette County Commissioners approved a change Monday to the county's comprehensive plan that is the first step toward approval of a proposed nuclear power plant.
The vote was unanimous.
Don Gillispie, CEO of Alternative Energy Holdings, the Eagle-based company proposing the nuclear plant, said the decision gives a strong indication of support by county leaders.
The commission changed its comprehensive plan on a 5,000 acre parcel near Big Willow Road and Stone Quarry Road so it can be rezoned from agriculture to industrial use. The area is near New Plymouth."
Report on nuclear security removed from Web site – The Mercury News: Pottstown, PA
"Federal officials say they have removed a document from a U.S. government Web site after a Pennsylvania anti-nuclear group said it could help terrorists plan an airplane attack on a nuclear plant.
Scott Portzline, a security consultant to Three Mile Island Alert, said he found the report "Evaluation of Air Craft Crash Hazards Analyses for Nuclear Power Plants" available for download on the Department of Energy site. He said it shows the areas a plane could hit with maximum effect and buildings or targets where a strike could release radiation.
Energy Department spokeswoman Jennifer Lee said in an e-mail that the document should not have been made available. Officials called the posting part of an effort to inform the public about the scientific work of the department."
N-plants will destroy Konkan ecology' | Pune, Today News
"City-based economist and social activist Sulabha Brahme has slammed the state government's proposal to start mega power plants in the Konkan region. Brahme said the proposal to start nuclear and thermal projects to generate 30,000 megawatts (MW) of power would damage the ecology of the Konkan irreparably.Brahme was delivering a lecture on 'Jaitapur nuclear power plant and its impact' organised by the Pune branch of the Marathi Vidnyan Parishad (MVP) in the city on Tuesday."

---
Nuclear Weapons News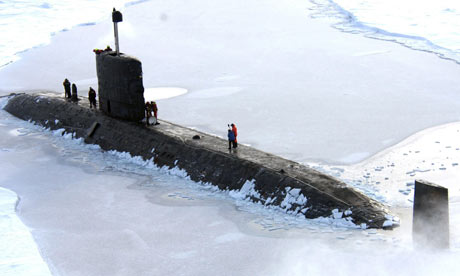 Nuclear submarines went to sea with potentially disastrous defect | UK news | The Guardian
"Two British nuclear submarines went to sea with a potentially disastrous safety problem that left both vessels at risk of a catastrophic accident, the Guardian can reveal.
Safety valves designed to release pressure from steam generators in an emergency were completely sealed off when the nuclear hunter killers Turbulent and Tireless left port, a leaked memo discloses.
The problem went undetected on HMS Turbulent for more than two years, during which time the vessel was on operations around the Atlantic, and visited Bergen in Norway, the Portuguese capital, Lisbon, and Faslane naval base near Glasgow."
AFP: US, Egypt negotiate Mideast nuclear-free zone: report
"US officials are in talks with Egypt over a plan to make the Middle East a nuclear-free zone, part of an effort to block the Iranian nuclear program, The Wall Street Journal reported Saturday.
Citing unnamed US officials, the newspaper said the White House wanted to build on a non-binding agreement that emerged from a 1995 UN review of the Non-Proliferation Treaty (NPT).
That agreement had designated the region as a zone free of weapons of mass destruction: the aim now was to promote a Middle East nuclear weapons-free zone, which would include Israel, the Arab states, Iran and Turkey.
The US administration was also seeking a conference on the subject."
The Hindu : News / International : U.S. non-proliferation agenda caught in web of contradictions
"On the eve of the next big nuclear-related event of the Obama presidency, the United States' non-proliferation engine is shuddering dangerously, indeed running the risk of choking itself in a web of contradictions.
At a press conference to preview of the upcoming Non-Proliferation Treaty Review Conference to be held in New York between May 3 and May 28, the tensions in the agenda, as well as a sense of gloom about what could realistically be achieved, were evident in equal measure. "
U.S. is expected to reveal size of nuclear stockpile
"The Obama administration is likely to reveal a closely guarded secret — the size of the U.S. nuclear stockpile — during a critical meeting starting Monday at which Washington will try to strengthen the global treaty that curbs the spread of nuclear weapons, several officials said.
Various factions in the administration have debated for months whether to declassify the numbers, and they were left out of President Obama's recent Nuclear Posture Review because of objections from intelligence officials. Now, the administration is seeking a dramatic announcement that will further enhance its nuclear credentials as it tries to shore up the fraying nuclear Non-Proliferation Treaty (NPT). "
The nuclear caste system | Turtle Bay
"Next week, U.S. Secretary of State Hillary Clinton will meet in New York with diplomats from more than 180 countries at the eighth review conference of the 1970 Nuclear Non-Proliferation Treaty (pdf), the Cold War pact that determines who can have nuclear weapons and who can't. The nuclear accord obliges the five original nuclear powers to disarm while exacting a pledge from other countries not to pursue nuclear weapons. In exchange, those that foreswore atomic weapons were assured the right to develop nuclear energy programs, under the monitoring of U.N. inspectors.
The Obama administration will seek to use the nearly month-long conference to plug gaps in a landmark agreement that has significantly limited the spread of nuclear weapons but enabled a small number of nuclear proliferators, including Saddam Hussein and Kim Jong Il, to develop clandestine atomic weapons programs under the nose of U.N. weapons inspectors.
The nuclear conference has gained increased urgency as concerns about global warming have fueled renewed interest in nuclear power, and the prospects of lucrative international trade in nuclear fuel."
Why West struggles to rein in Iran's nuclear program – CSMonitor.com
"Making dire predictions about Iran's nuclear programs has been a parlor game since the mid-1980s.
Jane's Defence Weekly, a well-respected military-related publication, in 1984 estimated that the Islamic Republic was two years from making an atomic bomb. By 1992, the CIA was predicting an Iranian nuclear weapon by the end of the decade. In 1995, Israel agreed. The breathless warnings have almost never stopped.
Today, Iran's potential to soon join the nuclear club is informed by the latest US estimate that Iran may be one year away from having enough enriched uranium for a weapon, though actually making one if Iran wanted to is still years off. Iranian President Mahmoud Ahmadinejad is set to attend the Non-Proliferation Treaty conference next week in New York with US Secretary of State Hillary Clinton, who has called for stricter sanctions. "
The Chosun Ilbo – China Opens Vast Underground Nuke Plant to Public
"China has opened the world's largest underground nuclear weapons plant to the public. According to the official China Daily on Tuesday, China opened the plant dubbed the "816 project" in a mountain in Chongqing's Fuling district to tourists recently. It lies in the world's largest man-made cave, which is 20 km deep.
A 79.6 m-high nine-story building was built in the cave with a total floor area of some 13,000 sq. m. A reactor in the plant produced weapons-grade plutonium 239.
The entire facility consists of 18 caves, 130 roads, tunnels, mine shafts, and weapons and food storage. It is designed to withstand a magnitude 8 earthquake or a nuclear attack.
Construction began with approval by then premier Zhou Enlai in 1967. A total of about 60,000 workers were mobilized during the eight-year construction, which cost 740 million yuan. "
Letters of peace: The mayors of Hiroshima and Nagasaki on the U.N. NPT conference (Part 1) – The Mainichi Daily News
"Sixty-five years ago, the victims of the atomic bomb experienced the end of the world. For the survivors, the bombing was dehumanizing to the point of absolute evil, and they emerged with an iron will not to allow such a calamity to befall another human being ever again. From the nuclear fire emerged a philosophy of peace, breaking the chain of hatred and violence and backing a movement calling on the world to abolish nuclear arms and strive for world peace.
In the wake of U.S. President Barack Obama's declared goal of eliminating nuclear weapons, this movement is once again at work, expanding in an attempt to change the world we live in. As part of that effort, the 2010 Review Conference of the Parties to the NPT is moving to make elimination of nuclear arms a reality, making it a most important conference indeed."
Focusing on the nuclear threat | Stanford Daily
"Martin Hellman is trying to save the world. On any given Tuesday afternoon last quarter, the slender, 64-year-old emeritus professor of electrical engineering could have been found in a windowless room of Hewlett Teaching Center, dancing from the lectern to the whiteboard to draw three large circles in a row.
He draws the first, swiftly, precisely. It's clear he's done this many times.
This is the current state of the world, he tells his dozen audience members, most students, some colleagues, arranged in a checkerboard fashion across the small, white-walled room.
Then, a circle to the left of the first one. A new possibility, with a line signifying the path from the first. He doesn't even have to look at the board."
U.S. signals its nuclear arms stay in Europe for now | Reuters
"The United States appeared on Thursday to rule out an early withdrawal of its battlefield nuclear weapons from Europe and said if it cut its arsenal it would want Russia to move its arms further from NATO nations.
The stance sketched out by U.S. Secretary of State Hillary Clinton is likely to please former Soviet satellites now in the 28-member Western security alliance who view the so-called "tactical" nuclear weapons as critical to deterring Russia.
However, it may frustrate those that regard them as Cold War relics that have little military justification but bring huge risks — including of accidents or nuclear terrorism — to the nations that house them."
---
Department of Energy News
Feds agree to cleanup at Bannister plant – KansasCity.com
"A landmark agreement between two federal agencies today will result in a cleanup at part of the Bannister Federal Complex where workers have complained of health problems.
The agreement targets the roughly 40 percent of the complex owned by the General Services Administration. The GSA will begin immediately assessing the pollution at its site and will provide a work plan in 60 days, according to the agreement.
The Environmental Protection Agency engineered the agreement, which is legally binding and sets up penalties if investigations, analysis and excavation of chemicals are not done properly or within a certain schedule. The agreement states it is not any sort of admission by GSA."
DOE to Decommission, Clean Up West Valley Demo Project — Environmental Protection
"The Department of Energy issued a record of decision for the West Valley Demonstration Project and Western New York Nuclear Service Center in West Valley, N.Y., that will implement a phased decision-making process to continue the decommissioning and cleanup efforts at the site, according to a recent press release.
The record of decision was published April 19 in the Federal Register.
This record of decision is a result of incredible teamwork with the New York State Energy Research and Development Authority, oversight from our regulatory agencies, and substantial input from our community and stakeholders, said Bryan Bower, DOE federal project director. The completion of the site's environmental impact statement will put the West Valley Demonstration Project on a path to closure.
The record of decision for the final environmental impact statement (EIS) for decommissioning and/or long-term stewardship at the West Valley Demonstration Project and Western New York Nuclear Service Center examined three alternatives for moving forward and chose a two-phased decision-making process. "
U.S. DOE says $13 bln needed in nuclear loan help | Reuters
"Congress could provide funds in supplemental budget votes
WASHINGTON, April 28 (Reuters) – U.S. Energy Secretary Steven Chu said on Wednesday that the Energy Department would need an additional $13 billion in authority from Congress to
provide loan guarantees for building three new nuclear plants.
The department in February awarded $8.3 billion in loan guarantees to help build the first U.S. nuclear power plant in nearly three decades.
Chu told a Senate subcommittee that the $12 billion the department had left in loan guarantee authority would be enough to cover one more nuclear plant project that is seeking
government help.
He said an additional $4 billion would allow a loan guarantee for a second nuclear plant project and a third reactor may be ready to seek a loan guarantee this year, but the department would another $9 billion in authority for that project.
Senator Byron Dorgan said Congress will likely vote on several supplemental budget bills this year and those measures might provide an opportunity to add funding for additional
nuclear loan guarantees."
Hanford Moves Out Nine Radioactive "Hot Cells" | KEPR CBS 19 – Pasco, WA – Pasco, Washington

"A big part of Hanford's clean-up effort is taking place right now. That's nine radioactive "hot cells" packed up in custom containers and sealed for disposal. It's work that's years in the making.
KEPR was the only station there as workers rolled out another hot cell.
Each can weigh up to 200 tons. It's just one reason the work is slow. It also moves slowly because what's inside the containers is very, very dangerous. Gary Snow runs the demolition part of today's project.
The purpose of the building was to do testing on radiating materials. And over the course of the building, there were numerous accidents that spread contaminations, said Snow.
The hot cell rolled out Thursday was not rolled out in the morning because it was too windy. But once it is, it will go in a custom brown container and will be filled with a cement grout."
Seattle PostGlobe | Investigate West; Dateline Earth | It's the most contaminated spot in N. America, but stimulus $ speeds cleanup of Hanford
"Maybe it was the post-Earth Day glow, or perhaps the prospect of a long-delayed vacation. But when I and colleagues from the Society of Environmental Journalists on Friday visited the most contaminated site in North America, Hanford Nuclear Reservation, I was surprised by the amount of progress that has been made on cleanup.
Now, there's no doubt that Hanford is still a mess. The project is starting to look like it will cost roughly twice as much and take roughly twice as long as originally estimated, as Karen Dorn Steele established on our tour. There's been no shortage of screwups and missteps in the cleanup process. Radioactive waste is leaking into the only part of the Columbia River that still flows naturally, onto the spawning grounds for that so-very-rare commodity on the Columbia, a healthy salmon run."
DOE to double loan guarantees for uranium enrichment projects | The Columbus Dispatch
"It's a possible good news/bad news story for the planned $3.5 billion uranium-enrichment-plant project in Piketon, which could bring hundreds of jobs to economically struggling southern Ohio.
The Department of Energy is moving ahead with plans to double the amount of federal loan guarantees available for enrichment projects to $4 billion. But the move could double the competition the Piketon project faces for a loan guarantee it must obtain to survive.
The Obama administration's intent apparently is to be able to grant separate $2 billion loan guarantees to the USEC project in Piketon and a competing enrichment plant being built in Idaho by French-based Areva.
USEC is a former federal corporation turned private company, based in suburban Washington, D.C., which ran the old enrichment plant that was shuttered in 2001 in Piketon. Uranium-enrichment plants produce nuclear power plant fuel."
SRS takes step to closing old reactor facility | Aiken Standard | Aiken, SC
"Stimulus funding has moved the Department of Energy one step closer to closing the book on the Cold War-era P-Reactor facility at the Savannah River Site.
With the installation, testing and startup of six evaporator units, SRS can begin removing about 4.6 million gallons of water from the 105-P Reactor Disassembly Basin – a phase of in-situ decommissioning.
"The safe startup of the disassembly basin evaporators marks another milestone for this history-making Recovery Act project," said Ray Hannah, DOE federal project director of the P-Reactor Project. "Removing the water from the disassembly basin and readying it to be filled with grout are important steps in decommissioning this Cold-War relic."
Six fuel oil-fired evaporators were installed in the Disassembly Basin's Transfer Bay and started up on April 7 to remove the basin water.
An additional four evaporators will be installed in the Monitor Pin Room area of the basin and should be online in mid-May. "
---
Other Energy News
Favorable Cape Wind Decision Paves Way for American Clean Energy Development, UCS Says | Union of Concerned Scientists
"Facility Could Meet up to 75 Percent of Cape Cod and Islands' Electricity Demand
CAMBRIDGE (April 28, 2010) – Leading environmental organizations hailed today's historic decision by Interior Department Secretary Ken Salazar to provide federal approval for Cape Wind, allowing the country's first utility-scale offshore wind farm to move forward. The announcement signaled the Administration's intentions to support renewable energy development off U.S. shores, a major component of a clean energy economy and reduced dependence on fossil fuels, the organizations said.
Today's announcement ends a nearly nine-year environmental review process, much longer than is typical for a traditional coal power plant. The decision clears the way for Cape Wind to begin the permitting process and develop a 130 turbine wind farm in Nantucket Sound, which could meet as much as 75 percent of the electricity demand for Cape Cod and the Islands."
Senator John Kerry says climate and energy bill to remain under wraps until immigration issue resolved – Bellona
"Massachusetts Democratic Senator John Kerry, one of the three co-authors of the US climate and energy bill said the legislation will not be unveiled until a crucial Republican ally of the Obama Administration and Democratic leaders smooth over their differences over whether immigration legislation should fall under a separate floor debate, John Kerry's office reported.
At the same time, Kerry donned a diplomatic mantle, telling reporters, "There's a lot that's happening privately and quietly, and I think we all have to quiet down, stay on track, and this is just a hiccup on the road to paradise."
Meanwhile, America's top environmental organisations sent letters to the entire senate urging them to move forward on getting the climate and energy bill to the long delayed Senate Floor debate.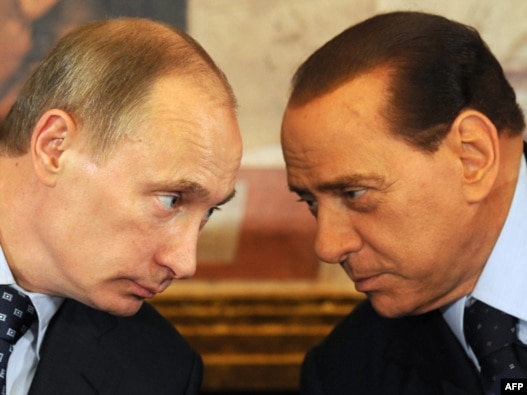 Russia Launches Full-Court Press For Energy Projects In Europe – Radio Free Europe / Radio Liberty
"Russia is launching a new all-out offensive on the European energy market.
President Dmitry Medvedev and Prime Minister Vladimir Putin have spent the past several days on individual tours through Europe, securing new natural-gas contracts and partners for Russian-built pipelines, clarifying Russian claims to oil and gas reserves in the Arctic, and searching for clients ready to pay for Russia's nuclear-plant technology.
On April 27, Medvedev concluded a two-day trip to Oslo, where he and Norwegian leaders agreed on a plan to delimit their Arctic maritime border. The decision — combined with recent melting of Arctic ice — paves the way for the area to be opened for oil and gas exploration.
The deal is a long-awaited achievement for Russia. In 2008, Medvedev called the Arctic "Russia's resource base of the 21st century." Some energy experts estimate that up to 25 percent of the planet's oil and gas reserves lie beneath the Arctic's Barents Sea. "
Graham Quits Climate Talks, Dimming Hopes for Bill – Bloomberg.com
"Republican Senator Lindsey Graham of South Carolina pulled out of negotiations to forge a climate- change bill, protesting what he called a cynical ploy by Democrats to focus instead on immigration.
Graham's move dimmed hopes for legislation that he was set to unveil tomorrow with Senators John Kerry, a Massachusetts Democrat, and Joseph Lieberman, a Connecticut independent, after more than six months of work. Their proposal won support from utilities such as Exelon Corp., and people close to the matter said last week that oil companies including ConocoPhillips were prepared to sign on.
President Barack Obama pressed anew last week for an overhaul of U.S. immigration policy, and Democratic congressional leaders said legislation may advance this year if Senate Majority Leader Harry Reid can gain enough support. Graham decried the push as an attempt to win votes for Democrats in a critical election year. "
Cape Cod Project Is Crucial Step for U.S. Wind Industry – NYTimes.com
"More than 800 giant wind turbines spin off the coasts of Denmark, Britain and seven other European countries, generating enough electricity from strong ocean breezes to power hundreds of thousands of homes. China's first offshore wind farm, a 102-megawatt venture near Shanghai, goes online this month, with more in the pipeline.
Supporters and opponents of the wind farm outside the Coast Guard station in Woods Hole, Mass.
But despite a decade of efforts, not a single offshore turbine has been built in the United States. "
---
Nuclear Editorial and Opinions
Robert Koehler: Keeping Fear Alive
""The stark truth is that one single failure of nuclear deterrence could end human history."
These words, from a recent essay by Dr. Helen Caldicott, are, you might say, my devotional text for the day. I sit with them reluctantly, of course. They trouble the soul more than anything else I can imagine. But it occurs to me that, six and a half decades into the nuclear era, our premature "peace" with these weapons — our cultural forgetting, our denial — betokens a psychic helplessness that is enormously dark and dangerous in its own right. At some level we know that our shadow is growing. We watch it happen as spectators.
Does any force seem more impervious to the collective will than that which drives the nuclear weapons industry? Will it take, as Caldicott asks, a horrific accident, an insane act of aggression, to shatter the conspiracy? And by then, will it be too late?"
Letters of peace: The mayors of Hiroshima and Nagasaki on the U.N. NPT conference (Part 2) – The Mainichi Daily News
"In its peace declaration of Aug. 9, the city of Nagasaki included some measures I hope will bring the global community at least one step closer to the goal of a non-nuclear world, including enshrining Japan's three non-nuclear principles in law and declaring northeast Asia a nuclear-free zone. As the next concrete step, we would like to call on global society to join us in moving toward a treaty banning nuclear arms, and strongly call on the United Nations to work toward the same.
Furthermore, the cities that have been victims of nuclear attacks have an important mission to fulfill. Namely, when people speak of nuclear arms from the perspectives of national benefit, military strength or technological prowess, we must remind them of the human perspective."
Kyiv Post. Independence. Community. Trust – Opinion – OP-ED – McConnell: Even today we do not have a complete understanding' of Chornobyl

"The following is a statement made by Robert A. McConnell, co-founder of the U.S. Ukraine Foundation, on April 21 before the U.S. House of Representatives Committee on Foreign Affairs hearing on stopping the spread of nuclear weapons.
Chairman [Howard] Berman, ranking member [Ileana] Ros-Lehtinen and distinguished members of the committee:
As the committee looks at the very important issue of nuclear weapons, their proliferation and the potential of their use by terrorists, as well as reviewing the results of the April 12-13 nuclear security summit, I offer comments and a historical perspective related to one country most in the news during the summit: Ukraine.
I do not speak for Ukraine or for anyone in Ukraine, however, as you are aware, I am one of the founders of the Washington, D.C.-based U.S.-Ukraine Foundation [a Washington, D.C.-based non-profit organization that hopes to build peace and prosperity in Ukraine through democratic values] that, having established an office in Kyiv in 1990, is among a select few with an American presence in Ukraine since before independence.
Therefore, I speak for myself and my comments are based upon personal knowledge gained from trips to Ukraine made before we opened our office there, meetings with Ukrainian government officials that began before independence, hundreds of hours spent with the leadership of Rukh (the "Movement" that was established in 1989 and was a fundamental catalyst to Ukraine's drive for independence), as well as having participated in numerous meetings between officials of the Ukrainian government and officials of our own government in the early 1990s and since."
Free Press – Harvey Wasserman: Will the Climate bill nuke Earth Day?
"The Climate Bill is due on Earth Day. By all accounts it will be a nuclear bomb.
It will be the ultimate challenge of the global grassroots green movement to transform it into something that can actually save the planet.
For the atomic power industry, the bill will cap a decade-long $640-million-plus virtual cleansing of its radioactive image.
It will have the Obama Administration and Senators John Kerry (D-MA), Joe Lieberman (I-CT) and Lindsay Graham (R-SC) embracing very substantial taxpayer subsidies for building new nuclear plants.
Ditto new offshore drilling and "clean coal." The markers have been laid for a greenwashed business-as-usual approach toward pretending to deal with global climate change and the life-threatening pollution in which our corporate power structure is drowning us. All without actually threatening certain corporate profits.
From "An Inconvenient Truth" to Obama's impending Earth Day address, the official emphasis is on each of us, as individuals. To be sure, we ALL must consume smarter, use less and recycle more. Since the first Earth Day, all these great green ideas have had an undeniable impact. "
Stop subsidizing the nuclear power industry – The Mercury Opinion: Pottstown, PA
"The hypocrisy is astonishing! Some in Congress used fiscal responsibility as an excuse to oppose health care reform, yet they support an outrageous attempted money grab in risky taxpayer loans (tens of billions to a trillion) to the wealthy nuclear industry, when the Congressional Budget Office estimates more than 50 percent risk of default. Taxpayers should be outraged. The nuclear industry has already externalized most of its costs, risks, and liabilities onto taxpayers, ratepayers, and future generations, both financially and radiologically.
Nuclear power is a dangerous distraction from real solutions to climate change and our energy needs, yet the nuclear industry, that already got the lion's share of energy subsidies for the past 50 years, is shamelessly attempting to rob the clean energy fund from the Climate Bill and Energy Bill. In reality, new nuclear plants are not the answer to global warming or the energy crisis."
The Miscellany News – Indian Point plant dangerous, must be decommissioned
"As the crow flies, the Indian Point nuclear power plant is just 30 miles south of Vassar. Opposition to nuclear power plants runs deep images of Chernobyl and memories of Three Mile Island are tritely commonplace. Is opposition to Indian Point driven by not in my backyard arguments? The plant should be decommissioned for many reasons: With the Nuclear Regulatory Commission currently reviewing Indian Point for a 20-year license renewal, compelling evidence is emerging that the plant is a threat to both human populations and the environment. Nuclear power is important to the future of energy, but Indian Point is not a safe and effective example of this promising power source.
The New York State Department of Environmental Conservation (DEC) thinks so, too on April 3, The New York Times reported that the DEC found Indian Point in violation of the federal Clean Water Act. This is a major setback for Indian Point's operator, Entergy Corporation, as the DEC's approval is a vital step in the relicensing process. The DEC found that Indian Point's once-through cooling system, which draws billions of gallons of Hudson River water daily to cool the reactors, kills billions of fish every year. This is due to the fact that the system discharges heated water from the plant, which increases the temperature of the Hudson's fragile estuarine environment. This increase in temperature reduces the amount of oxygen that can dissolve in the water, which causes aquatic life to suffocate."
Denis Hayes: Earth Day and new nuclear reactors don't mix
"Nuclear power has never lived up to the promises of its backers. Their latest claim — that nuclear energy represents an easy answer to global warming — has as much validity as that old industry chestnut of producing energy too cheap to meter. Let's not be duped again.
Four decades ago, when I served as national coordinator for the first Earth Day, millions of Americans mobilized on behalf of the environment. This year, we know that the centerpiece of a healthy environment is safe, clean and sustainable energy. Climate change was a phrase unknown back in 1970; today it is part of our popular vocabulary. Halting the advance of global warming tops the priority list of environmental issues that threaten our well-being."
The Top Nuclear Stories is published twice weekly. It is a produced using a combination of social bookmarking and programming. You can view or join the public group and add your own stories by going here -> http://groups.diigo.com/groups/nukenews