Nuclear quagmire!!! The last week of news continues to escalate.  Its taken several hours more than usual to put this newsletter together.  Obama's version of nuclear change wasn't what a whole lot of us were expecting. So the fallout continues to escalate worldwide as both Russia and Canada have announced new economic investment plans.
Let's start with Mordechai Vanunu, and his official refusal to accept a Nobel Peace prize.  Follow that up with Nuclaire Sortir's release of documents that threatens to blow the lid off of EDF/Areva's EPR reactor design.  The U.S. flip-flop on letting Pakistan into their version of the new nuclear club.  The Paris nuclear conference. Sweden's concern about the safety of their new repository geology, a new earthquake faultline near PI's heated debate over Bataan. How dare I even mention the fact that Chile was in the middle of promoting the development of reactors just as the largest earthquake to hit the planet in a very long time hit!  New opposition to the UK's nuclear push emerged in the form of a biography by the former head of BFNL. Then there was the astounding news out of Palestine about how the U.S. lost three armed nuclear weapons during the Gulf war and continues to hide the story from the world. I'm not even gonna get into news out of Japan… Poland get's financial support to start construction of reactors.  South Africa, which recently abandoned its PBMR reactor project is now pushing new reactors down the throats of a pristine coastal community.  Its not every week that so many major issues hit around the world!  And oh my favorite in the bunch,  There been a tripling of cancers near the community of Fallujah Iraq, and the media is starting to actually cover the story a bit that broke months ago. But wait…
The DOE finally filed for the formal closure of Yucca Mountain!  That was followed days later with Washington state dems screaming where's the science at Chu! I can imagine how Steve was laughing backstage after failing to present Nevada's version of the science vs. DOE's.  A lot of interesting news out of Georgia. NPR did an excellent tech talk show with Lester Brown on Friday. It seems at least a couple of people finally got some of the Yucca story right.  Washington was given $55 million by a federal court over the Yucca closure.  But the idea of drilling super deep bore holes and dropping spent fuel down kind of sounds like a new way to seed volcanic activity to me… We are now seeing pro-nuclear conspiracy stories out there that there are, nor ever has been any danger of nuclear waste(I had to post it). Then over to one of the other favorite dumping grounds of the nuclear industry, Utah.  The first of 16 million tons of the Moab tailings pile has been moved away from the Colorado River. A report by HEAL and IEER point to the likelyhood that Energy Solutions may have taken in wastes that were not allowed at their Clive facility. Thus, we are watching the fifth major Utah battle to be won in the last decade to happen there, as the DU waste dumping issue is now red hot.  Speaking of Energy Solutions, they are having a bit of a hard time these days as a serious fire at their Tennessee facility finally made the news.
Then we have the death of a DOE worker at Hanford (not radiation), new plans to help workers get help, a push to force cooling towers at Oyster Creek, NJ, while California is considering blocking all seawater cooling for nukes or any other facility.  Vermont's IOU's Entergy continues to make all kinds of bribes in its attempts to spin off a new nuclera company in New York, as a poll shows that 70% of Vermont responders don't like the nuke anymore.  Nationally a poll shows the public worried about waste, with numbers showing a drop in support. Attempts to reverse Minnesota's nuclear moratorium died in committee. And oh, my has there been an explosion of op-ed pieces from P-Moore and more.
I can't sumarize everything that happened, but one article jumped out at me and that was a story out of DOE's Oak Ridge blog about how they are working on ways to streamline the NRC's license process. What the hell!
Almost too much for anyone to even wrap their heads around this time.  Triage is a tough to do!
---
Top Nuclear Stories Index
---
Nuclear Reactor News
EDF nuclear reactor carries 'Chernobyl-size' explosion risk | Business | guardian.co.uk
"French anti-nuclear campaigners claim a new power plant being built in Normandy carries an accident risk of "Chernobyl proportions".
Sortir du Nuclaire, a protest network, says leaked confidential documents show that tests on the third-generation pressurised water reactor present a potentially catastrophic scenario.
The network has eight internal papers showing the results of tests on the European Pressurised Reactor (EPR) that, it claims, reveal defects in the mechanism that controls the nuclear reaction. These defects, it says, could cause an explosion sending a massive cloud of radiation into the atmosphere."
US Nuclear Renaissance:Construction Cycle Risk Obama's Loan Guarantee – GLG News
"In the late 1970s and early 1980s, several nuclear power plant construction projects experienced major problems related to design and construction quality. Long timelines in the project construction cycles made many utilities going broke.
Even before the nuclear renaissance can really take off, one has to examine whether utilities , contractors and designers have gained from the knowledge from the mistakes of the past period with changes in the quality of design and construction methods.
Analysis
The Southern Co's Vogtle Project Timeline apparently shows a lack of appreciation of lessons learned during the last construction cycle in the United States and during recent international construction to understand the causal factors that have led to construction problems."
The Weekend Post Online: Residents in last ditch bid to stop nuclear plant
"CONCERNED residents of one of the Eastern Cape's most pristine stretches of coastline are planning a court battle of David and Goliath proportions in a last-ditch effort to stave off parastatal Eskom's attempts to build a massive nuclear power reactor on their doorstep.
Residents of popular Southern Cape resort towns Cape St Francis, St Francis Bay and Oyster Bay are furious over plans by Eskom to build a pressurised water reactor, the most common type of nuclear station globally, at Thyspunt, a vacant tract of land between the three coastal retreats.
Some residents have even sold their properties and left the area amid fears the project will go ahead and reduce their property values."
GE Hitachi will help Polish firm on nuclear power project | StarNewsOnline.com
"GE Hitachi Nuclear Energy and a major Polish power company have agreed to collaborate on an initiative to build that country's first commercial nuclear power plants, the Wilmington-based company said Friday.
The result could be a major financial gain for GE Hitachi.
The memo of understanding between with Polska Grupa Energetyczna is one of the first steps toward building two nuclear plants, GE Hitachi spokesman Ned Glascock said Friday."
Fears for water supplies if new N-plant built – East Anglian Daily Times
"MAINS water supplies in east Suffolk could be put under stress if permission is given to build a £6billion Sizewell C nuclear power station, according to critics.
Figures revealed to a local watchdog group show that the existing Sizewell B plant uses about 800 cubic metres of mains water a day – estimated to be about 7% of the total demand in the local catchment area.
Critics say based on this figure a twin-reactor Sizewell C would demand a further 1,600 cubic metres a day – in one of the driest parts of the country and where householders and businesses have in the past few decades faced restrictions on use."
Union labor at Plant Vogtle in negotiations | The Augusta Chronicle
"The contractor hired to manage the $14.5 billion addition of two new reactors to Plant Vogtle is negotiating with national labor unions to provide employees.
The project, for which limited site work is already under way, is expected to generate up to 3,500 temporary construction jobs and 800 permanent positions after the reactors go online in 2016 and 2017.
Gentry Brann, the director of corporate communications for The Shaw Group — the project's construction manager — acknowledged that discussions are ongoing but said it would be premature to release details."
News Tribune – Nuclear plant assessed at $525 million
"The La Salle County property tax review board ruled the equalized assessment value for Exelon Nuclear's generating plant south of Seneca is $525 million.
J. Bradley Fewell, legal counsel for Exelon Nuclear, issued a written statement Friday saying the assessed value will increase the station's property taxes to approximately $21 million per year, a 75 percent increase from what the station paid in 2009.
We will evaluate all options available to us, including an appeal to the Illinois Property Tax Appeal Board, Fewell said."
Living on Earth: Nuclear Money Meltdown
"President Obama has big plans for the future of commercial nuclear energy but the industry still has to deal with the waste it's generated over the past 50 years. The administration has pulled the plug on the Yucca Mountain repository so, today, half a century of radioactive waste remains at power plants. That's costing taxpayers and ratepayers billions of dollars a year. Living on Earth's Bruce Gellerman investigates the flow of federal funds and nuclear waste in the second story in our series.
YOUNG: You might call it a money meltdown. For decades the federal government promised to permanently bury that high-level nuclear waste in the Yucca Mountain Repository in Nevada. And utility consumers paid the government billions of dollars to do that. But the Obama administration wants to pull the plug on Yucca Mountain – while at the same time promising 54 billion dollars in federal loan guarantees to build new reactors. That means nuclear utility companies have to continue to store the spent fuel rods on site – often in pools of water and increasingly in special dry casks."
Observations: A need for new nukes? "Modular reactors" for energy attract interest
"The entire budget of the U.S. Department of Energy branch that covers today's energy mix from cleaning up energy generation's environmental aftermath to energy efficiency programs and renewable energy development—is $10 billion. That's enough to "either build one supercollider on the basic end or one nuclear power plant on the applied end," said Kristina Johnson, the undersecretary in charge of the branch, at the ARPA-E conference on March 3. In other words, nuclear power ain't cheap. "
Coalition pushes for cooling towers sooner at Oyster Creek | Asbury Park Press
"You could call it the seven-year itch, and it's getting under the skin of environmental and conservation groups who want to see cooling towers at the Oyster Creek Nuclear Generating Station.
A coalition of 10 groups sent representatives to Trenton on Wednesday for the second public hearing on the proposed state water discharge permit for Oyster Creek, and they shared a common message: they want the state Department of Environmental Protection to shrink the permit's seven-year time frame for converting the reactor's once-through cooling water flow to a closed loop system."
Tennessee: Retired Nukes Get a New Life – Newsweek.com
"President Obama has called for a world without nuclear weapons. As he prepares to whittle down America's arsenal, however, a crucial question remains: what to do with the bomb material? Since the end of the Cold War, the U.S. has decommissioned thousands of warheads the explosive cores of which are in storage, pending a way to dispose of their plutonium. Leaving it intact is a potential security risk. But most of the alternatives (including launching it into the sun) have their own risks. While non-weapons-grade plutonium is used to fuel nuclear plants in Europe, it has never been processed out of a warhead and into a form for commercial reactors.
That could change. The Department of Energy is building a South Carolina based plant that can convert America's plutonium stockpile into fuel. And late last month, the Tennessee Valley Authority agreed to evaluate it for use in its reactors near Chattanooga and Athens, Ala. If the TVA ultimately accepts the fuel, which energy analysts expect it to, the final home of much of the U.S. arsenal could be the heart of Dixie and lightbulbs throughout the nation."
Fault discovered beside BNPP
"Researchers at the National Institute of Geological Sciences (NIGS) in the University of the Philippines have discovered a thrust fault less than 200 meters southwest of the derelict Bataan Nuclear Power Plant (BNPP).
It's at the tip of Napot Point, said NIGS professor Alfredo Mahar Francisco Lagmay. "At least from the papers I have been researching on, I have never seen a description of this fault.
According to Lagmay, he and his team have been scouting for exposed faults such as this one for the past few months through maps and satellite images."
N.J. environmental coalition urges Oyster Creek nuclear plant to stop damaging Barnegat Bay  | NewJerseyNewsroom.com

"A coalition of environmental groups, fishing interests, and members of the public concerned about the health of Barnegat Bay and the Jersey Shore's livelihood are all calling on Exelon, the owner of the Oyster Creek Nuclear Generating Station, to stop harming the Bay with continued operation of antiquated "once-through cooling" technology.
Continued mass destruction of marine life and water pollution caused by the Oyster Creek Nuclear Power Plant is threatening our entire Jersey Shore economy. We cannot allow the greed of one company, Exelon, to put a natural resource at risk that generates $4 billion dollars annually for our state. This permit is right on the money, and we're calling on NJDEP Commissioner Martin to understand this and adopt the permit.
On January 7th, the New Jersey Department of Environmental Protection issued a draft Clean Water Act permit that requires the company to install a closed loop cooling system on the plant."
Vogtle Components To Move By Rail | Georgia Public Broadcasting
Some of the reactor parts weigh hundreds of tons. Had they come by barge from coastal ports, officials would have had to dredge the Savannah River — removing sediment and dirt to deepen it.
Tonya Bonitatibus, the director of the Savannah Riverkeeper, says the dredging would have harmed natural habitats and polluted the river while costing too much money."
SC justices hear challenge to nuclear plant – BusinessWeek
"An environmental group challenging two proposed new nuclear reactors asked South Carolina's highest court Thursday to review state regulators' approval of electricity rate increases to help pay for future plants.
Friends of the Earth attorney Bob Guild told state Supreme Court justices that a new law that lets companies charge higher rates for future plants means regulators should scrutinize the need for those plants more closely."
Georgia Taps Build America Bonds to Subsidize Nuclear Expansion – Bloomberg.com
"Georgia's Municipal Electric Authority tapped the Build America Bond program, selling $1.22 billion of the taxable securities as it seeks to license the first nuclear power plant in the U.S. in 30 years, according to Bloomberg data.
The public utility, one of four owners of the proposed expansion of the Vogtle electric generating station near Waynesboro, Georgia, agreed to pay an annual interest rate of 6.637 percent on securities maturing in 2057, according to sale results. It plans to sell another $1.3 billion of federally subsidized Build America Bonds before the end of this month to finance most of its share of the project, according to offering documents. "
Budget to pump $400M into Atomic Energy of Canada – CTV News
"The Harper government is unveiling what is expected to be its last free-spending budget Thursday, with money for infrastructure, businesses and a new lifeline to the atomic energy industry.
While Finance Minister Jim Flaherty will declare the spigot will finally be turned off on March 31, 2011, this year will also see $19 billion in previously-announced stimulus — and a few surprises.
The Canadian Press has learned that $400 million will go to Atomic Energy of Canada in an effort to reposition the troubled nuclear energy firm to sell its Candu reactors division. "
Nuclear's revival – TheHill.com
"The nuclear energy industry is enjoying a political revival after embracing climate legislation, linking arms with labor unions and mounting a big-dollar lobbying and advertising campaign.
The effort has had two goals: to promote nuclear power as a clean energy source and as a way to create tens of thousands of new jobs during an economic downturn.
Whether the political renewal leads to a commercial renaissance is unclear."
Leahy, Welch, Sanders fight nuclear loan guarantees – Brattleboro Reformer
"While Sen. Patrick Leahy, D-Vt., Sen. Bernard Sanders, I-Vt., and Rep. Peter Welch, D-Vt., agree with much of what President Barack Obama spoke about during his State of the Union address last month, what they absolutely don't support is his proposal for loan guarantees for the nuclear power industry.
The Obama Administration wants to boost loan guarantees to the nuclear industry from $18.5 to $54 billion.
All three Congressmen believe the guarantees would unnecessarily risk tax power dollars on an energy source that can't stand on its own.
"In my view, this is an absurd proposal," said Sanders.
Support in Congress for the "nuclear renaissance," in which the industry proposes to build 100 new nuclear power plants, could place at risk up to $1 trillion in taxpayer money, he said.
Both the Congressional Budget Office and the Government Accountability Office have stated that the risk of default on taxpayer-supported loan guarantees is more than 50 percent. "
Entergy sweetens Enexus reactor spinoff plan in NY | Reuters
"* Entergy to reduce Enexus' debt to $3 bln
* Entergy to restrict Enexus' dividend policy
NEW YORK, March 3 (Reuters) – Entergy Corp (ETR.N), in an effort to win New York's approval for the proposed spinoff of its non-regulated nuclear reactors, this week offered to give the state up to $300 million for energy efficiency funds, among other things.
The New York Public Service Commission planned to consider Entergy's latest offer at a meeting on Thursday."
Putin announces $1.77 billion for new reactor builds, and earmarks another $2billion for fast reactor production – Bellona
"In conjunction with other large energy producers around the world, most notably the United States, Russian Prime Minister Vladimir Putin has just tabled a proposal to pump $1.77 billion into its nuclear industry to fund new plants, Russian news agencies have reported. Charles Digges, 02/03-2010
The government infusion comes quickly on the hells of the announcement that Rosatom, Russia's state nuclear corporation, will be proceeding with the controversial Baltic Nuclear Power Plant in the Russian enclave of Kalliningrad, between Lithuania and Poland. "
Chernobyl exclusion zone twenty three years after power plant explosions | Demotix.com
"Views from the Chernobyl exclusion zone twenty three years after the accident at the nuclear power plant. Communities, families and the land are still suffering after the power plant explosions in 1986. Pripyat, Ukraine. 04/06/2009.
On 26 April 1986, the most serious accident in the history of the nuclear industry occurred at Unit 4 of the Chernobyl nuclear power plant in the former Ukrainian Republic of the Soviet Union. The Nuclear power plants were presented as being an achievement of Soviet engineers, where nuclear power was harnessed for peaceful projects. The slogan "PEACEFUL ATOM" was popular during those times. But, the explosions that rupture the Chernobyl reactor vessel and the consequent fire that continued for 10 days or so resulted in large amounts of radioactive materials being released into the environment."
VPR News: Poll Says Public Has Lost Trust In Yankee
"A new poll shows Entergy Vermont Yankee has lost the trust of a majority of Vermonters.
The poll says a radiation leak at the plant has severely eroded public support for the plant to operate after 2012.
VPR's John Dillon reports:
(Dillon) The poll of 802 Vermont residents was commissioned by the Civil Society Institute, a Massachusetts-based non profit that says it opposes nuclear power.
The survey was taken just days before the Senate voted overwhelmingly to block Entergy Vermont Yankee's request for a 20-year license extension. "
Kyodo News – Japan's 2nd 'pluthermal' nuclear reactor goes critical
"A nuclear reactor in Ehime Prefecture moved a step closer early Tuesday to starting Japan's second "pluthermal" power generation operation with the use of plutonium-uranium mixed oxide fuel, launching a self-sustaining nuclear chain reaction, its operator said."
Charlotte Dennett: David v. Goliath, Vermont Style: The Death of Nuclear Power in Vermont?
"A driving snowstorm could not keep Vermonters away from the statehouse in Montpelier last week as the Vermont Senate convened a historic debate and then voted on the future of the state's aging nuclear power plant. Some 1300 people — most of them standing before live video coverage outside the small, overcrowded Senate chamber — listened to several hours of respectful debate that even included the proposition of building a new nuclear power plant in Vermont as per President Obama's pro-nuclear agenda. But when it was all over, senators from both parties resoundingly voted against a last-minute amendment for a new plant to replace the old one, and similarly defeated re-licensure of Vermont Yankee in 2012 by a vote of 26 to 4. "
DOE Closing Two Savannah River Reactors In Place :: The Energy Daily
"Saying it would save more than $1 billion compared to traditional decommissioning methods, the Energy Department said Tuesday it was moving ahead with a $297.5 million project to close in place for centuries two contaminated weapons production reactors at its Savannah River Site in South Carolina a first for DOE's nuclear weapons complex.
While DOE typically removes contaminated piping and vessels from nuclear facilities during decommissioning to prevent long-term seepage of radioactive materials into the environment, the department said a significant amount of equipment will be entombed in Savannah River's P and R reactors.
In a press release, the department said below-ground equipment and the reactor vessel will remain in the reactor buildings, which then will be partially filled up with a cement-like grout that is specially formulated to lock contaminants in place."
Plant Vogtle reactor plans have some residents concerned | NBC Augusta 26 Georgia
"Plans are underway for Plant Vogtle to add two new reactors to its site in Burke County. But NBC Augusta 26 News is learning not everyone is thrilled about the expansion and new jobs.
Not in our backyard" seemed to be the theme at a public forum in Burke County. Sponsored by "Georgia Woman's Action for New Directions," the meeting allowed residents of nearby communities like Shell Bluff, to hear the other side of expansion.
The nuclear energy industry has led people to believe that it's something that is going to happen. They haven't gotten approval for the reactors to be built, so it's not necessarily a done deal, said Dianne Valentine, WAND member. "
Georgia Seeks $2.5 Billion for First Nuclear Plants in 30 Years – Bloomberg.com
"Georgia's Municipal Electric Authority plans to borrow more than $2.5 billion this week to help finance its share of two nuclear reactors, which would be the first licensed in the U.S. since the Three Mile Island reactor accident in 1979.
The authority will borrow almost all of the money through the U.S. Treasury's Build America Bond program, which subsidizes 35 percent of the interest cost on taxable securities sold for public purposes. Goldman Sachs Group Inc., which received a letter last week from U.S. Senator Charles Grassley questioning fees earned from selling Build America Bonds, is the sole underwriter, according to offering documents. "
Undoing the Mothballs: Long-Abandoned Nuclear Reactors Eyed for Restart | SolveClimate.com

"There has been a lot of talk of next-generation reactors in the U.S. "nuclear revival," but some plans for new nuclear power generation are looking back rather than ahead.
Alongside a multitude of pending applications for new nuclear reactors, there is a move to restart construction at sites where the work began decades ago only to be abandoned before completion.
On Monday, the Nuclear Regulatory Commission held a hearing on challenges to the reinstatement of construction permits for one such project. It involves permits granted to the Tennessee Valley Authority to build the Bellefonte nuclear reactors, two reactors that were started near Hollywood, Ala., in 1974 but never finished. "
stjoenews.net | Cooper nuclear plant halfway to re-licensing
"The Cooper Nuclear Station in Southeast Nebraska has passed the halfway point in renewing its operating license with the federal government.
The Nebraska Public Power District is seeking a 20-year extension to its current license, which is set to expire in January 2014. The plant received its initial license and began operating in 1974.
The re-licensing is occurring at a time when the federal government is expressing more interest in developing power from nuclear resources.
Officials with the U.S. Nuclear Regulatory Commission will seek public comments April 7 on a draft environmental impact statement concerning the plant."
CPS Energy board formally accepts nuclear-power settlement – San Antonio Business Journal:
"CPS Energy's board of trustees has approved the proposed $1 billion settlement with Nuclear Innovation North America and NRG Energy Inc.
The board's decision clears the way for the development of two nuclear reactors at the South Texas Project (STP) in Matagorda County, Texas. Nuclear Innovation North America (or NINA) is the nuclear development company jointly owned by NRG and Toshiba Corp. NINA is the developer of the expansion project.
CPS Energy's management and NINA reached the proposed settlement back on Feb. 17. However, the utility's board of trustees still needed to sign off on the deal.
With this agreement NINA and CPS Energy can now go forward to develop nuclear energy for San Antonio's future energy needs, says CPS Energy Chairman Charles Foster. This is a good and fair settlement for both parties."
---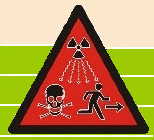 Nuclear Health and Safety News
BNFL memoir revives nuclear safety fears | Business | The Observer

"The autobiography of a former director of British Nuclear Fuels (BNFL) is likely to reignite fears about the safety of nuclear power, as Britain prepares for a new generation of reactors, by exposing the panic that rocked the industry two decades ago when a link was suggested between radiation and childhood leukaemia.
At its height, workers at Sellafield were advised not to have children, while bosses at the Cumbrian nuclear complex even proposed establishing a sperm bank or calling for "radiation volunteers" from among older workers in order to reduce levels of exposure for workers of child-bearing age."
Docs Blame U.S. Weapons for Fallujah Birth Defects – World Watch – CBS News
"Doctors and parents in the Iraqi city of Fallujah are blaming a sharp increase in the number of birth defects on the highly sophisticated weapons U.S. troops have used in the city during the war.
The BBC reported Thursday the staggering statistic from doctors in the city that the number of heart defects found in newborn babies is 13 times the number of similar birth defects in Europe.
U.S. troops carried out a major offensive in the city in 2004. Military spokesman Michael Kilpatrick told the news organization it takes public health concerns "very seriously."
Exxon Must Pay $1.2 Million for Workers' Radiation Exposure – BusinessWeek
"Exxon Mobil Corp., the largest U.S. energy company, must pay $1.2 million to 16 Louisiana workers who claimed they were exposed to dangerous levels of radiation when they were cleaning used oil drilling pipes, a jury said.
A state court jury in Gretna, Louisiana, yesterday awarded the men amounts ranging from $10,000 to $175,000 each, finding that they face an increased risk of cancer as a result of their exposure to naturally occurring radioactive material in the used pipes between 1977 and 1992.
"It was not what I was hoping for, said one of the men, David Perry, who was awarded $10,000."
Cancer cases in Iraq almost tripled in 15 years
"SFU researcher finds children in Basrah have four times the rate of leukemia as those in Kuwait
A Simon Fraser University researcher will concentrate his search for potential causes of childhood leukemia in southern Iraq, where the rate of the blood cancer in some areas is now four times that of neighbouring Kuwait.
Tim Takaro and his associates from the University of Washington, Mustansiriya University in Baghdad and Basrah University say in a newly published study that the rate of leukemia in children under 15 from Basrah rose to 8.5 cases per 100,000 from three per 100,000 over the 15-year study period. The rate in nearby Kuwait is two per 100,000. The intensity and duration of armed conflict in Basrah has presented researchers with a natural laboratory in which to conduct their search for the causes of childhood leukemia, Takaro said."
U.S. Congress Presses Marshall Islanders to Resettle Radioactive Home
"Fifty-six years after the first American hydrogen bomb blast in the Pacific exposed hundreds of people to radioactive fallout, U.S. Senator Jeff Bingaman is pressing Marshall Islanders to return to their contaminated home island by next year.
The U.S. official position is that radiation is no longer a threat on the Marshalls atoll. But many islanders doubt that their radiation-exposed island of Rongelap is safe enough to live on.
Rongelap islanders say they fear for their health if they return home to the coral island that was exposed to the Bravo hydrogen bomb test that rained ashy fallout on their island 56 years ago."
Tallevast residents voice toxic cleanup frustration – Tallevast – BradentonHerald.com
"Residents of this historic southern Manatee County community voiced their discontent and lack of confidence Wednesday in a proposed 50-year plan to clean up contaminated groundwater under their homes.
At a meeting in the Mount Tabor Missionary Baptist Church on Tallevast Road, more than 50 residents gathered to hear representatives of the Lockheed Martin Corp. explain the Remedial Action Plan submitted to Florida environmental regulators.
When Doug Foster, a consultant with the engineering firm Camp Dresser & McKee, hired to develop the plan, flashed a slide indicating the plan would take at least 50 years, the audience began to rumble and snicker. "
Bannister Contamination Documented in Homes – NBC Action News KSHB-TV 41
"The arrival of men with a Geiger counter, rubber suits and face masks at the homes of former Bannister Federal Complex workers marked the only known residential contamination incident and a health mystery that's lasted two decades.
An NBC Action News review of government documents and interviews with witnesses indicates government workers went to not only Ivory Mae Thomas' home, but actually searched the homes of four workers, and found contamination during a 1989 incident where a radioactive material got outside the plant."
Five Things You Need to Know About Depleted Uranium: | HEAL Utah

"(1) Depleted uranium (DU) gets hotter (more radioactive) with time, and lasts effectively for eternity (you can't put this in your garden ever). See graph at right, from the WISE Uranium Project.
(2) EnergySolutions site is engineered to protect the public from this waste for 500 years. DU's hazard will outlast the EnergySolutions site, but there is a loophole in the regulations that allows EnergySolutions to dump it in Utah.
(3) EnergySolutions is under contract to dump DU in Utah! Over 14,000 drums totaling more than 10,000 metric tons was originally scheduled to begin shipping in October 2009. Unfortunately, the Department of Energy (DOE) has initiated shipments to Utah. "
B.C researcher probes soaring Iraq cancer rates
"A researcher from Simon Fraser University is investigating childhood leukemia in southern Iraq, where the rate of the blood cancer in some areas is now four times that of neighbouring Kuwait.
Tim Takaro and his associates from the University of Washington, Mustansiriya University in Baghdad and Basrah University said in a newly published study that the rate of leukemia in children under 15 from Basrah rose to 8.5 cases per 100,000 from three per 100,000 over the 15-year study period. The rate in nearby Kuwait is two per 100,000.
The intensity and duration of armed conflict in Basrah has presented researchers with a natural laboratory to conduct their search for the causes of childhood leukemia, Takaro said."
Aborigines to sue British Government over nuclear tests – Telegraph
"Australian aborigines and former servicemen are to sue the British Ministry of Defence over diseases and disabilities that they claim were caused by nuclear testing in the Outback more than 50 years ago.
A group of 250 people, including 150 former servicemen, say they have suffered cancer, skin disease and deformities because of the fallout from blasts.
If they win, the British Government could be faced with a bill for compensation which will run to millions of pounds, according to lawyers for the group, which will be represented by Cherie Booth QC. "
HANFORD: Compensation changes for ill workers to be explained – | Tri-City Herald
"Three meetings have been scheduled in Kennewick to explain changes in a compensation program for ill Hanford nuclear reservation workers or their survivors.
A recent change to the program should make more Hanford workers, retirees or their survivors eligible for $150,000 compensation and coverage of some medical expenses related to cancer or certain lung diseases.
The meetings also will give an overview of the entire program, which provides compensation for illnesses caused by radiation or hazardous chemicals. Staff from the Hanford Resource Center will be available to help people file claims.
The Department of Labor meetings are planned at 7 p.m. March 16 and at 10 a.m. and 2 p.m. March 17 at the Red Lion Hotel, N. 2201 Columbia Center Blvd., Kennewick. "
---
NRC News
Leak a sign of bigger issues, NRC told: Rutland Herald Online
"The radioactive leak of tritium at the Vermont Yankee nuclear plant is just the tip of the iceberg of deferred maintenance, representatives for the New England Coalition said Wednesday during a meeting with the federal Nuclear Regulatory Commission.
The watchdog group filed a petition with the NRC against Entergy Nuclear, the owner of Vermont Yankee, about a month ago, asking that the reactor be shut down until the source of the tritium leak was identified and shut off.
While that immediate request was denied, the coalition is pushing for enforcement against Entergy Nuclear, saying the tritium leak is just an indication of a larger problem
---
Nuclear Fuel Cycle News
Relaxing uranium rules
"Canada's revival of a plan to relax foreign ownership rules in its uranium industry could draw more investment from foreign miners such as France's Areva and help restore Canada's decreasing share of global production.
Canada, long the world's top producer of uranium, will be eclipsed this year by Kazakhstan, where several mines have been started after the country opened up its sector more than a decade ago. Australia, which has the world's biggest reserves, is also catching up after recently relaxing its own uranium mining bans."
1 million tons taken from Moab uranium waste pile – KIFI – Idaho Falls, Pocatello, Jackson WY
"The first million tons of uranium tailings have been taken away from a huge pile near Moab.
The U.S. Department of Energy says the milestone was reached this week as part of an ongoing project to remove 16 million tons of radioactive waste from the shores of the Colorado River.
The waste is being loaded on trains and shipped to a disposal site 30 miles to the north.
The Energy Department is overseeing the work. Crews began loading railroad cars in April and hauling the waste to a series of cells at Crescent Junction designed for long-term storage for hazardous waste.
The project is expected to cost around $1 billion."
Children accessing old uranium site – ABC News (Australian Broadcasting Corporation)
"BHP Billiton says it will step up security at an old uranium testing site in Kalgoorlie after concerns children are accessing the area.
Labor's candidate for the federal seat of O'Connor, Ian Bishop, says damage to a security gate has allowed children to enter the site at Hannan's north on dirt bikes.
More than 5,000 tonnes of tailings from the Yeelirrie uranium deposit, near Wiluna, were buried in the area after BHP stopped testing ore-processing there in the 1980s."
---
Nuclear Waste News
Living on Earth: Waste Not, Want Not
"President Obama's decision to cut federal funds for the Yucca Nuclear Waste Repository leaves operators of the nation's reactors holding more than 120 million pounds of high level waste. Federal officials say that the waste is safe, but critics say spent fuel pools are vulnerable targets for terrorists. Several State Attorneys General are suing to change that. Senior Correspondent Bruce Gellerman investigates the Pilgrim reactor in Plymouth, Massachusetts.
YOUNG: Vermont just said no to nukes. Vermont's State Senate blocked a license extension for the aging – and leaking – Vermont Yankee nuclear power plant. That comes just days after President Obama announced billions of federal dollars to build reactors. The president wants a new generation of nuclear plants, but as the Vermont vote shows, old problems still plague the industry. One of the biggest problems is what to do with nuclear waste."
Sveriges Radio International – Worries about nuclear waste plan
"The politically-independent Nuclear Waste Council is not convinced of the safety of a planned storage scheme for Sweden's nuclear waste. TT reports that the committee questions the durability of the copper capsules set to hold the waste and the quality of the bentonite mud that is to surround the containers.
The debate about what to do with Sweden's nuclear waste has especially divided residents of Östhammar, the place where the waste would be stored under the scheme. The leftover nuclear products would be kept in copper barrels surrounded by a layer of protective bentonite mud, all of it buried 500 meters inside a rock mountain. SKB, the Swedish company with plans to build the storage center, has told the Council that the waste would be safely stowed for 100,000 years."
Inherit the waste: The nuclear-disposal dilemma | Philadelphia Inquirer
"The showstopper in many discussions about the good and bad of nuclear power is the figure 10,000. The antinuclear community often maintains that radioactive fuel remains dangerous for that scary number of years.
The entire written history of the human race spans barely 8,000 years, and a message from that distant past wouldn't be in any language we can understand today. So what is the likelihood that, 9,000 years from now, some distant descendant could understand instructions to the effect that the stuff tucked away under Yucca Mountain must not be tampered with for another thousand years? And who would read the message, let alone enforce the embargo? And what sort of containers would last 10 millennia, when the best we can do with stainless steel is some number of centuries?
But the truth is that all this talk of 10,000 years ignores the way the world works. A Roman engineer in A.D. 100 did not plan for eventualities in the year 2000; more likely, he had A.D. 120 in mind. Nor did the industrialists of the 19th century, as they converted fossil fuels to globe-warming greenhouse gases, consider the carbon dioxide surpluses of the 21st century and beyond."
U.S. needs fresh look at nuclear waste issue: Chu | Green Business | Reuters

"U.S. Energy Secretary Steven Chu said on Friday that the United States needs to come up with a better system for storing or disposing of radioactive nuclear waste than a planned repository near Las Vegas.
"The president has made it very clear that we are going to go beyond Yucca mountain. You should go beyond Yucca mountain," Chu said. "But instead of wringing my hands, let's go forward and do something better."
The Obama administration, in January, announced it was stopping the license application for a long-planned multi-billion dollar nuclear waste storage site at Yucca Mountain near Las Vegas, which is opposed by environmental groups."
Anti-nuclear activists say Department of Energy unclear on waste | Deseret News
"Anti-nuclear activists concerned over Utah's storage of depleted uranium are accusing the Department of Energy of sidestepping its own rules by allowing a trainload of radioactive waste to roll into Tooele County.
HEAL Utah is calling on the department to immediately remove the 3,000 tons of waste sitting in storage at EnergySolutions' Clive facility and have also asked for a meeting with top Energy Department officials to gain assurances that no more of the material is headed to the state.
The group held a media advisory Wednesday to outline the premises of a report, healutah.org/DuReport, it commissioned on depleted uranium. The report has been given to Gov. Gary Herbert and made available to Energy Department officials."
Yucca Mountain foes hail historic step to kill nuclear waste depository – Las Vegas Sun
"The moment that Nevadans had awaited for decades arrived in a flash.
There, popping up on computer screens in offices in Washington and Carson City, was the news that a slim, 15-page legal document had been filed, taking the biggest step yet — one in a series of giant leaps this year — in dashing long-running government plans for a nuclear waste dump in the desert 90 miles northwest of Las Vegas.
"The United States Department of Energy hereby moves … to withdraw its pending license application for a permanent geologic repository at Yucca Mountain, Nev.," reads the opening line."
Whitehaven News: Parish council opposed to waste plans Add your comments
"DEAN parish council has come out against the former Keekle Head opencast coal site being converted for radioactive waste disposal.
Potential developer Endecom has submitted plans to Cumbria Council for Keekle Head to dispose of very low levels of radioactive waste mainly arising from Sellafield.
The government is looking for alternatives in order to free up future capacity at Drigg, the UK's only designated low level radioactive waste site."
'Dismayed': nuclear dump concerns raised – ABC News (Australian Broadcasting Corporation)
"More than 100 people have attended a public meeting in Tennant Creek about a proposed nuclear waste dump near the Northern Territory town.
Muckaty Station, 120 kilometres north of Tennant Creek, is the only site currently under consideration to be Australia's radioactive waste repository.
Ngapa traditional owners signed an agreement with the previous federal government to nominate the site in exchange for about $12 million in compensation."
EnergySolutions smelter still shut down; accident investigation reports due in two weeks | Frank Munger's Atomic City Underground | knoxnews.com
"A spokesman for EnergySolutions said today that most operations at the company's Bear Creek waste-processing plant in Oak Ridge have returned to normal following a Feb. 4 accident in which a worker was seriously injured. But the metal melt facility, where the accident occurred, remains out of operation and won't resume activities until the safety reports have been completed, Mark Walker of EnergySolutions said today.
Walker said the two reports, one by an independent team and another in-house review, are due in two weeks.
EnergySolutions has had little to say about the accident over the past month, citing the ongoing investigations."
Kentucky wants your nuclear waste? Hardly | Louisville's Alt-Weekly | LEO Weekly
Newsweek reports Kentucky may be the next Yucca Mountain, causing state officials to melt down
By Neil Aho
Lawmakers often lament that in the cacophony of the 24-hour news cycle, their words, deeds and policies are drowned out in a din of conflicting messages, celebrity gossip and public indifference. So when one of the nation's most respected news magazines of record — Newsweek — turns its far-reaching and influential attention toward your small corner of the world, it would seem to be something of a minor triumph for those legislators struggling to get their voices heard.
Report: Keep depleted uranium out of Utah – Salt Lake Tribune
"Depleted uranium from a government cleanup in South Carolina is too radioactive and contains fission waste that should not be buried in Utah, says a new report from technical experts working with the Healthy Environment Alliance of Utah.
Consulted by Gov. Gary Herbert before his meeting last week with the U.S. Energy Department (DOE), the report says a close look at the federal agency's own paperwork shows that the DU from the Savannah River Site doesn't meet state or federal hazard standards for disposal in EnergySolutions Inc.'s Tooele County landfill.
Arjun Makhijani and Harry Chmelynski estimate that between 680 and 5,600 drums of the total 33,000-drum inventory from Savannah River contain more of the fission product technetium-99 than Utah law allows. "
The Associated Press: Report: SC depleted uranium likely unfit for Utah
"Nuclear waste that's been buried in Utah's west desert for several years likely includes some material that's not allowed under state law, according to an environmental group's report released Wednesday.
The U.S. Department of Energy has been disposing of depleted uranium from a nuclear weapons complex near Aiken, S.C., since 2003 at EnergySolutions Inc.'s facility about 70 miles west of Salt Lake City. It also has disposed of some material at the Nevada Test Site, about 65 miles north of Las Vegas.
The report commissioned by Healthy Environment Alliance of Utah says that out of the original 33,000 drums from the Savannah River Site, as many as 5,600 could include material that violates state standards for the disposal of low-level radioactive waste."
Energy Department withdraws application for Yucca Mountain – Las Vegas Sun
"The U.S. Department of Energy today filed an application with the Nuclear Regulatory Commission's Atomic Safety and Licensing Board to withdraw its application for a license to build Yucca Mountain.
The agency filed the motion with prejudice, which means it believes the site is unsuitable and that it has no intention to reopen the license application process."
$20-M radioactive waste facility design awarded – Northumberland Today – Ontario, CA
"The detailed design of a $20-million, longterm management facility to contain historic low-level radioactive waste in Port Hope has been awarded to the joint venture of MMM Group Limited/ Conestoga-Rovers and Associates Limited of Thornhill, ON.
"Our goal is the cleanup and safe long-term management of historic low-level radioactive waste in the Port Hope area. This is an important step forward in our commitment to the people in the Port Hope community," Northumberland-Quinte West MP Rick Norlock announced on behalf of the federal government at the Port Hope Area Initiative (PHAI) in Port Hope Monday.
"By working collaboratively, we are moving ahead with the procurement phase in a fair and transparent manner."
In addition to the detailed design of the long-term waste management facility, the joint venture of MMM Group Limited/ Conestoga-Rovers and Associates Limited will also design the associated supporting infrastructure and plan the remediation of numerous sites throughout the municipality. "
Nuclear Waste Storage Hoax Exposed!
"For fifty years we have known about this site. Today, I am exposing the politics and the hypocrisy that our own Politicians have been perpetuating on the American Public. This country has never had a Nuclear Waste Storage problem! Here's why."
Christie Deep-Sixes New Jersey Perchlorate Standard | CommonDreams.org
"A multi-year effort to stem the spread of perchlorate, a chemical found in rocket fuel, in New Jersey drinking water has been blocked by order of Governor Chris Christie, according to documents posted today by Public Employees for Environmental Responsibility (PEER). As a result, the chemical found in about one-sixth of public water systems will remain unregulated for the foreseeable future despite the strong recommendation of state scientists that a strict standard is needed."
Politics trumps common sense in nuclear waste site reversal | Yakima Herald-Republic Online
"Mixing politics with radioactive waste is never a good idea. But that's what President Barack Obama did when he decided to end construction of the nation's nuclear waste repository at Yucca Mountain, Nev.
In an effort to block that move, three Tri-City business leaders last week sued Obama in federal court, claiming he violated the law when declaring Yucca Mountain would no longer be under consideration. The lawsuit claims that when Congress named Yucca Mountain in 2002 as the nation's repository, certain steps were required to be followed under the Nuclear Waste Policy Act. But that didn't happen when Obama abruptly pulled the plug, the Tri-City business leaders argue."
Salt Lake County says N-O to D-U – Salt Lake Tribune
"If there's one thing the state's Republican governor and the Democratic-led Salt Lake County Council can agree on, it's this: Depleted uranium doesn't belong in Utah.
Last month, Gov. Gary Herbert stopped trainloads of depleted uranium from reaching the Beehive State.
Now, Utah's most-populous county is making it clear it doesn't want that radioactive waste being shipped through its territory either.
The council passed a resolution 8-0 on Tuesday that, although nonbinding, prohibits the transport of depleted uranium through the county. If EnergySolutions has accepted waste that later is found to be unsuitable for its landfill, the resolution states, the company would have to remove it at its own expense. "
EnergySolutions CEO at center of nuclear storm | Deseret News
"He is a man of understated demeanor in an industry marked by shrill rhetoric, by emotional cries of environmental damage, by ardent slogans that screech of Utah being the nuclear dumping ground of the world.
Still, his voice remains one of quiet conviction, of black-and-white facts, of reiterating his points in the face of a loud chorus of disapproval.
Val Christensen, the newly named chief executive officer of EnergySolutions, has stepped onto the center stage of the nuclear arena. His appointment as head of the company comes as developments in the industry and companion controversy power up at a furious pace, locally, nationally and globally."
News | "State criticizes U.S. nuclear waste plan" | The Register-Guard | Eugene, Oregon
"Cleanup efforts could put more trucks carrying radioactive material on area highways
A hearing Monday on radioactive waste cleanup options for the nation's largest nuclear facility drew close to 70 area residents — and a state Department of Energy official who said most of the federal government's cleanup proposals are fatally flawed.
The public hearing in Eugene, one of more than a half-dozen scheduled throughout the Pacific Northwest, was organized by the U.S. Department of Energy to present options for dealing with the nation's biggest cleanup project at the Hanford site in Washington state. The proposal could result in more nuclear waste being transported on Interstate 5 and other regional highways."
Lowestoft Journal – Fears over nuclear waste plans
"HIGHLY radioactive spent fuel from the Sizewell B nuclear power station could be stored in containers in a massive new building on the site.
British Energy, part of EDF energy, has outlined plans to build a dry storage building to manage the power station's spent fuel from 2015.
The company has submitted an application to the Department of Energy and Climate Change (DECC) for permission to build the facility near Sizewell B on the north Suffolk coast.
At the moment, spent fuel is kept in a fuel storage pond, which is expected to provide capacity until about 2015. If the application for the new dry fuel store is permitted, it will be built on the existing site and store spent fuel from 2015."
Washington state to intervene in Yucca Mountain case – Monday, March 1, 2010 | 7:09 p.m. – Las Vegas Sun
"Washington state announced Monday it would intervene in the federal government's decision to withdraw its license application for a Nevada nuclear waste repository.
The move marks the latest show of the state's angst over the Obama administration's decision to abandon the Yucca Mountain project as an option for permanently storing high-level radioactive waste.
Waste and spent nuclear fuel from south-central Washington's Tri-Cities, site of the highly contaminated Hanford nuclear reservation and the Northwest's only commercial nuclear plant, had long been intended to go to Yucca Mountain."
Calif. may ban cos. from using ocean as coolant – San Jose Mercury News
"State water board regulators are mulling a plan to stop power companies from vacuuming the ocean for water to cool their machinery.
Environmentalists said the practice destroys too much sea life, while utility advocates said the impact is minimal. Banning the practice would cost too much, jeopardize the reliability of the electricity grid and slow the state's transition to clean energy, supporters of the practice said.
Screens prevent larger animals from entering the plants, but fish can die while trapped against these barriers. Anything smaller than the openings in the screens, including millions of tiny fish larvae, can enter the power plants and also die.
Federal rules ban new operations from drawing in seawater for so-called "once-through" cooling systems. State regulators now want to apply this rule to the 19 existing plants from Eureka to San Diego.
The board's proposal would give owners a dozen years to comply and contains special provisions for nuclear-plant safety issues. In most cases, plants would have to replace seawater pipes with massive cooling towers that recycle water or use air-cooling platforms. "
---
Nuclear Policy News
Fukushima rails at Hatoyama's nuclear agenda | The Japan Times Online
"Prime Minister Yukio Hatoyama plans to promote nuclear power in a bill to fight global warming but is facing resistance from a key member of his tripartite ruling bloc.
The government plans to submit the bill to the current Diet session, but Social Democratic Party chief Mizuho Fukushima has asked Chief Cabinet Secretary Hirofumi Hirano not to promote nuclear power in the bill."
The Hindu : News : France not to toe U.S. line on civilian nuclear energy
"France's panache for assertion of independence in foreign policy will be on display at an international conference on nuclear energy to be inaugurated by its President Nicolas Sarkozy here on Monday. The global meet takes place a month before a similar conference to be hosted by the U.S. which will look at access to civil nuclear energy from an entirely different perspective.
"We take into account rules established by the International Atomic Energy Agency (IAEA), ask countries to observe them and no more. The U.S. asks for more by incorporating conditionalities. It is their policy. Our policy is different," pointed out Ambassador Denis Gauer, General Secretary for the preparations to the conference."
Nuclear loan guarantees ~ next stop grassroots support
"Now that he actively supports the nuclear renaissance, the President needs all the help he can get to convince Congress to add $36 billion to the program
The Obama administration served up a welcome surprise Feb 16 with a well-honed speech supporting federal loan guarantees for new nuclear power plants. At the same time, the Department of Energy (DOE) awarded $8.3 billion, out of existing authority of $18.5 billion, to Southern's Vogtle plant. The project plans to build two Westinghouse 1,150 MW AP1000 reactors at a site in Georgia. Another three reactor projects have been short-listed by DOE under the current program.
In the 2011 federal budget request to Congress, the President requested the authority to issue an additional $36 billion in federal loan guarantees for new nuclear power plants. (see video below)"
» Bill to end nuke ban stumbles in committee
"Amendment throws up new obstacles to plant construction
Advocates pushing for an end to the state's 16-year-old ban on nuclear power plant construction suffered a blow on Thursday when a bill to end the moratorium was amended in a way that "guts" the measure, according to the legislation's author. But that's unlikely to elicit much pushback from the energy industry, which is staying away from the debate this year."
Senators Hatch and Reid Introduce New Energy Legislation Important to U.S. Rare Earths, Inc.
"Senators Orrin G. Hatch (R-Utah) and Harry Reid (D-Nevada) this week introduced the Thorium Energy Security Act of 2010 to accelerate the use of thorium-based nuclear fuel in existing and future reactors.
Their legislation establishes a regulatory framework and a development program to facilitate the introduction of thorium-based nuclear fuel in nuclear power plants across the nation. The U.S. relies on foreign sources for approximately 90 percent of its uranium fuel needs. However, the most recent U.S. Geological Survey's (U.S.G.S.) Thorium Mineral Commodity capital summary confirms that the United States has the largest thorium deposits in the world.
The well-documented Idaho-Montana Lemhi Pass thorium holdings of U.S. Rare Earths, Inc. (www.usrareearths.com) have officially been recognized by the U.S.G.S. in their Jan. 2010 Mineral Commodity Summary, pushing the U.S. to number one in the world (for the first time ever) with 440,000 metric tons of reserves. "
Obstacles face Poland's move to nuclear energy – Feature : Europe World
"Nuclear energy is crucial for a quickly developing Poland to meet its growing needs, but obstacles remain to government plans to build the country's first power plant by 2020, experts say. After years of hesitancy after the 1986 Chernobyl disaster, nuclear energy is now "unavoidable" if Poland wants to meet its growing energy demand, said former deputy economy Minister Jerzy Markowski, speaking at the Silesia International Economic Forum in Opole last week.
A resolution on nuclear energy was adopted by Poland's government last year, with plans to build two nuclear-powered electric generating plants. That resolution calls for opening of the first such plant by 2020.
The average energy needs of the Polish citizen is almost half the European Union, but consumption is forecast to grow by 90 per cent by 2025, according to the World Nuclear Association.
With that growing demand, the country faces an "energy crisis" and possible blackouts if it does not move to nuclear power. Increasingly strict environmental regulations will make it impossible for Poland to continue to rely on coal-powered plants for electricity. "
Nuclear projects face financial obstacles – washingtonpost.com
"Hopes for a nuclear revival, fanned by fears of global warming and a changing political climate in Washington, are running into new obstacles over a key element — money.
A new approach for easing the cost of new multibillion-dollar reactors, which can take years to complete, has provoked a backlash from big-business customers unwilling to go along. "
The President's Bipolar Energy Policy
"Supporters of generating electricity with nuclear power cheered after learning that President Obama had included federal guarantees in next fiscal year's budget to clear the way for starting work on the first two new U.S. nuclear power plant in decades. The same people jeered when they also saw that the president proposed eliminating funding for a national nuclear waste storage facility at Yucca Mountain, Nevada, originally scheduled to open this year, but delayed by congressional diversions of monies appropriated for the site to other spending programs."
Poll finds wary support for Nuclear Power
""A LITTLE NUKIE NEVER HURT ANYONE!" read a famous pro-nuclear message on the signboard of a Richland hotel three decades ago, when a trio of nuclear power plants were under construction at the Hanford Nuclear Reservation.
Two of the reactor projects, beset by huge cost overruns, were abandoned in the early 1980s. But President Obama is signaling a revival of a technology that once threatened to melt down the economy of the Pacific Northwest.
Public support is there — with serious qualifications, according to a new national Angus Reid poll.
The survey found that 48 percent of Americans support building more nuclear plants, with 34 percent opposed and 18 percent not sure. Advocacy of the atom was strongest among Republicans, with 60 percent backing more nukes."
Nuclear projects face financial obstacles
"Hopes for a nuclear revival, fanned by fears of global warming and a changing political climate in Washington, are running into new obstacles over a key element — money.
A new approach for easing the cost of new multibillion-dollar reactors, which can take years to complete, has provoked a backlash from big-business customers unwilling to go along.
Financing has always been one of the biggest obstacles to a renaissance of nuclear power. The plants are expensive, and construction tends to run late and over budget. The projected cost for a pair of proposed Georgia plants would be $14 billion; the Obama administration last month pledged to provide them with $8.3 billion in federal loan guarantees. "
Bill to classify nuclear as renewable energy killed – Phoenix Business Journal:
"A bill that would have put the legislature in charge of the state's renewable energy standard was pulled Thursday following a blitz by solar industry officials and local governments.
House Bill 2701 was killed two days after hearing from several solar companies, including Suntech Power Holdings Co. Ltd., which threatened to abandon plans to locate a factory in Goodyear.
The bill was seen as a potential showdown with the Arizona Corporation Commission, which had set standards requiring state utilities get 15 percent of their energy from renewable sources such as solar and wind by 2025. Provisions included the classification of nuclear power as a renewable."
---
Nuclear Weapons News
Obama must scrap costly nukes | Eric Margolis | Columnists  Toronto Sun
"American Peace President' lacks courage to pull the plug on nuclear arsenal
U.S. President Barack Obama will shortly issue a Nuclear Posture Review, a task each new president must perform.
The Nobel Peace Laureate must decide what to do with America's 5,500 nuclear weapons enough to destroy the planet at least five times over.
Obama, strongly influenced by Defence Secretary Robert Gates, will likely decide to spend $7 billion US modernizing nuclear weapons and plants. This when the U.S. is bankrupt and running on borrowed money.
The president is expected to reject a no first use policy demanded by many Democrats that would reaffirm the sole purpose of the U.S. arsenal is deterring nuclear attack."
The US and UK lost three nuclear weapons each! – Part 1
"Part 1 – What went missing on President George H.W. Bush's Watch?
When one reads about the pressure that the US and UK Governments put on such countries as Iran and North Korea I find it hard to believe that they themselves are so negligent in taking care of their own weapons. I also find it so hard to believe that they have such high moral standards when trying to stop Weapons of Mass Destruction (WMD) but are prepared to use such evil weapons themselves.
Readers may find it incredible to know that as a result of their gross neglect three US nuclear missiles went missing without trace and have now ended up in the hands of someone else which now adds concern as to how such an event could ever happen."
Obama must decide degree to which U.S. swears off nuclear weapons – washingtonpost.com
"President Obama's top national security advisers will within days present him with an agonizing choice on how to guide U.S. nuclear weapons policy for the rest of his term.
Does he substantially advance his bold pledge to seek a world free of nuclear weapons by declaring that the "sole purpose" of the U.S. arsenal is to deter other nations from using them? Or does he embrace a more modest option, supported by some senior military officials, that deterrence is the "primary purpose"?"
Times Archive Blog: The H-bomb test that went nuclear
"The decision facing President Truman in January 1950 over whether to build a hydrogen bomb was, the Washington Post said, potentially the gravest and most difficult that has confronted any chief of the State in war or peace in American history. It may determine the survival of the civilisation that the western world has known for 2,500 years.
On January 31, the President announced that he had ordered the Atomic Energy Commission to press ahead. The race to stockpile conventional nuclear weapons would continue, but the priority was to develop workable  and portable – weapons using thermonuclear (fusion) explosions, in which compressed hydrogen was exploded by a primary fission bomb, which then set off a third fission stage of the bomb's outer casing. Hydrogen was a cheap and accessible fuel, and the explosive potential of the fission-fusion-fission chain reaction was vastly greater than that of the atom bomb.
Mordechai Vanunu's Nobel Stand
"For the first time in the history of the Norwegian Nobel Committee, a preemptive request to withdraw a nomination—by the nominee—was made.
It was revealed last week that in a letter to the Committee, Mordechai Vanunu had asked for his candidacy to be rescinded. It was unusual enough for Geir Lundestad to acknowledge that a nomination had even been received, let alone publicly disclose Vanunu's request. But for Vanunu—a man who should have been awarded the Peace Prize long ago—it was in full keeping with the dignity, integrity and uncompromising nature of one to whom the world owes a great debt.
'63 huddle linked to secret nuke pact | The Japan Times Online
"A Foreign Ministry-led panel has found that a secret meeting between Japanese and U.S. officials in 1963 led to the establishment of a secret bilateral pact under which Tokyo allowed U.S.-nuclear armed vessels into Japanese territory, according to ministry and panel sources.
A document that served as the basis for the secret pact was signed by the two countries in 1960, although a revised Japan-U.S. security treaty signed that year set up a system requiring Washington to consult with Tokyo before the "introduction" of nuclear weapons into Japan."
AFP: Obama considers new US nuclear strategy: report

"US President Barack Obama is making final decisions on a broad new nuclear strategy for the United States that will permanently reduce the US nuclear arsenal by thousands of weapons, The New York Times reported Monday.
But citing unnamed senior presidential aides, the newspaper said the administration had rejected proposals that the United States declare it would never be the first to use nuclear weapons.
Obama?s new strategy — which would cancel or reverse several initiatives undertaken by the administration of former president George W. Bush — will be contained in a nearly completed document called the Nuclear Posture Review, the report said."
Associated Press: Air Force nuclear units fail inspection in Montana
"Air Force officials say two units responsible for the 150 nuclear missiles in Montana have failed recent inspections.
Military officials say there is no threat to the public and that the units at Malmstrom Air Force Base are still performing their missions while correcting the problems.
The 341st Missile Wing and 16th Munitions Squadron received "unsatisfactory" ratings in February from Air Force inspectors evaluating their ability to carry out their mission."
---
Department of Energy News
Energy Secretary Steven Chu's Plan – WSJ.com
"It's fair to say these have been some frustrating months for Steven Chu, secretary of the U.S. Department of Energy. Among other things: The global climate summit in Copenhagen failed to produce much of an agreement. The prospects of passing a comprehensive energy bill are murkier than ever. There have been a string of revelations about questionable practices and outright mistakes by scientists who contributed to a big 2007 U.N. climate-science report. And the Obama administration has been criticized for the way it has doled out economic-stimulus funds.
Mr. Chu talked with Robert Thomson, managing editor of The Wall Street Journal. What follows are edited excerpts of that conversation. "
Hanford News: Construction worker killed in Hanford accident
"A backhoe operator was fatally injured in a construction accident at a Bonneville Power Administration substation on the Hanford nuclear reservation.
BPA spokesman Doug Johnson says Kelly Loyd of Castle Rock was doing some excavation work Monday at the White Bluffs substation when he was injured. He was taken to Kadlec Medical Center in Richland where he died. Loyd was employed by Christenson Electric Inc."
WBIR.com | ORNL engineers streamline nuclear reactor siting process
For at least one group of Oak Ridge National Laboratory engineers, going to work every day has rarely been more thrilling.
"It's probably one of the most exciting, most interesting things I've ever worked on in the laboratory," said Advanced Reactor Systems and Safety Group Leader Gary Mays.
Recent studies project a growth in energy consumption, which nuclear power supporters say calls for 300 more gigawatts of nuclear power by 2050.
"That translates to roughly 250 to 300 new nuclear plants," Mays said. "
---
Other Energy News
Sweden plans 2,000 wind turbines – The Local
"The Swedish government has announced plans for the construction of 2,000 wind turbines over the next ten years, writes enterprise minister Maud Olofsson in an opinion article in Dagens Nyheter on Tuesday.
The goal is to increase electricity production from renewable energy sources by 25 terawatt hours by 2020. This can be compared with a total electricity production from Swedish nuclear power in 2009 of around 50 terawatt hours."
E.ON mulls sale of U.S. unit to cut debt – sources | Reuters
"* Sale would be one of the largest utility deals this year
* E.ON shares down 0.1 pct, sector unchanged
Germany's E.ON, the world's largest utility by sales, may sell its U.S. unit in what could be one of the biggest deals in the industry this year, people familiar with the matter told Reuters.
"It'd be good to get rid of that business," said a person from within E.ON familiar with the management's strategy.
"Our debt is a real burden for us."
E.ON had bought the E.ON U.S. unit, formerly known as LG&E, in 2002 as part of its 9.6 billion pound ($14.30 billion) takeover of Britain's Powergen, but the overseas operation remained separate while it was integrating European operations such as energy trading."
---
Nuclear Editorial and Opinions
Nuclear power risky, expensive » Corpus Christi Caller-Times

"Heavily subsidized by taxpayers and ratepayers, nuclear power is susceptible to delay, cost overruns and significant environmental risks. Investing billions into more nuclear power threatens to derail funding that would be better spent on energy efficiency and safer, cleaner renewable energy.
Moody's advises investors that nuclear projects frequently lead to financial crunch and credit rating drops. The two South Texas Project reactors proposed for the existing Bay City site were supposed to lead the so-called nuclear renaissance, but there has been strong citizen and legal opposition and the cost has already skyrocketed. Estimates now exceed $18 billion, three times original projections. No shovel has yet been turned and no license granted."
Jump-starting nuclear energy – latimes.com
"President Obama's commitment for federal loans for two advanced plants in Georgia is an important step for clean energy and a revitalized economy.
President Obama's announcement that the federal government would guarantee loans for two advanced-design nuclear plants in Georgia was good news.
The commitment jump-starts the U.S. nuclear energy industry at a time when we have begun to understand that nuclear energy has a substantial role to play in combating climate change and supplying power. More important for the near term, the administration is putting nuclear energy at the center of its push to revitalize the economy."
Nuclear power — not a green option – latimes.com

"It generates radioactive waste; it requires uranium that's dangerous to mine; it's hugely expensive.
Here we go again. With the Obama administration's promise of federal loan guarantees to build two new nuclear power plants at a cost of $8.3 billion, the radioactive monster is rising from a long dormancy, pumped to life by the lobbyists for nuke designers, nuke contractors, nuke operators and nuke consultants and their generous spending.
Over the last decade, the nuclear industry has spent more than $600 million lobbying the federal government and another $63 million in federal campaign contributions, according to an analysis of public records by the Investigative Reporting Workshop at American University. Today, the industry is using our desperate need for jobs and worries about global warming to further its cause."
Demise of nuclear is being exaggerated
"Recent media reports have suggested a respected institute has thrown cold water on the notion of a nuclear renaissance for Canada. My reading of the Centre for International Governance Innovation (CIGI) report is the renaissance may not come as fast here as in some other countries, but it is nonetheless real.
After all, the Chinese, Indians, Americans, French, Italians, South Koreans, and people from other nations are moving forward with nuclear power development."
Idaho Mountain Express: Nuclear power can be deadly for people, planet –
"It's easy to get into a conversation about nuclear power in Idaho. After all, the Idaho National Laboratory is the nation's lead nuclear energy and research facility, touted by our senators and congressmen who assert that nuclear power is the solution to climate change. Chances are good that the power structure of the state, the nation and even some turncoat environmentalists will bole you over with glossy facts. A wise person will want to have his or her own stockpile of retorts to enliven the conversation. Consider these points:
· Nuclear power plants, like coal-fired plants and natural gas, are about maintaining the infrastructure of centralized power and the habits of excessive consumption, which rely on big power while decimating the Earth. Localized, regionalized energy production from renewable sources—wind, solar, geothermal, biomass—involves the community in responsible energy consumption. "
John Rosenthal: President Obama: Nuclear Power Is Neither "Safe" nor "Clean
"During President Obama's recent State of the Union speech, Congress applauded as the President announced his intention to expand "safe and clean" nuclear power. The following week the president proposed an additional $54 billion in loan guarantees to the already heavily subsidized nuclear industry.
It seems that the Obama Administration and Congress have miraculously discovered the cure for radiation-induced cancer, the solution for long term safe storage of nuclear waste and the secure containment of nuclear materials from theft or terrorist attack at nuclear power plants. It's more likely that the president and Congress are poised to dangerously repeat the same costly mistakes of the past at the expense of public health and safety and national security."
Southside Pride: Obama's nuclear blunder
"President Obama has made yet another bad decision, one that will likely harm your children and grandchildren, and generations of your family, for centuries.
On Feb. 16, Obama announced another bailout this time for the nuclear power industry, those goodfellas who have given us dangerous nuclear reactors, a few more terrorist targets, and a whole lot of toxic waste that nobody wants in their back yard.
Obama is giving one of the big nuke players, Southern Company, $8.3 billion in loan guarantees to build a couple of reactors in Georgia. And as a gift to the rest of the nuclear industry, Obama is tripling government loan guarantees to $54 billion in his 2011 budget. The industry depends on government loans because nuclear reactors are a risk even Wall Street won't gamble on."
The Top Nuclear Stories is published twice weekly. It is a produced using a combination of social bookmarking and programming. You can view or join the public group and add your own stories by going here -> http://groups.diigo.com/groups/nukenews