A never ending mess these days.  I've got a new look and updated the service to the latest version. Maybe that will save me some grief for awhile. Sorry, but I'm way behind now due to the attack that kept on taking out all of my week, forcing me to redo everything over.  Then, I had my library go bad for a couple of days.  Got that backed up as well, so maybe I can start catching up a bit.
Doing work is very tedious.  Keeping up with all the news around the world isn't good for my head or anyone elses, for that matter.  Taking a break from personal involvement has helped put my mind on other things, even though it doesn't sound good, but then since when has it not been in crisis mode!
Enjoy!
---
Top Nuclear Stories Index
---
Nuclear Reactor News
SAN ONOFRE: Edison hires new maintenance contractor
Faced with a paper trail of minor maintenance problems and mounting pressure from regulators, Southern California Edison has changed maintenance contractors at the San Onofre Nuclear Generating Station.
Gil Alexander, a spokesman for Southern California Edison, the plant's majority owner and operator, said Friday that the company has hired Louisiana-based Shaw Industries to conduct all maintenance operations at the seaside plant. Since 1994 that work had been done by multinational Bechtel Inc., which also helped build the plant's atom splitters in the late 1980s.
Shaw also performs maintenance activities at 36 of the nation's 104 operating nuclear power plants.
A division of Bechtel has been working for years on an $800 million project to replace steam generators inside both of San Onofre's concrete containment domes. Alexander said the company will continue to work on that project.
Radio Bulgaria: NGOs discuss the future of nuclear power in Europe and Bulgaria
On 28 and 29 August the town of Svishtov is hosting the Pan-European Energy Conference. It is organized by the Coalition BeleNE, meaning No to Belene where Belene is the site for a new Bulgarian nuclear plant. The forum seeks to identify the problems of the sector and to suggest a few solutions to them. Central to the conference is the need of a new energy strategy of Bulgaria; energy efficiency; and the future of nuclear energy in Europe. Experts, scientists, environmentalists, journalists and NGO officials from more than 10 European countries will present their analyses of the energy market in the Balkans. They will discuss the opportunities for the development of renewable energy sources in Bulgaria. Another highlight of the meeting will be the Belene NPP and the arguments of environmentalists who have urged authorities to suspend the project. Participants will cast light on the impact that a future Belene NPP could have on the 100 km zone around the reactor in both Bulgaria and neighboring Romania.
Duke official says lake levels to decline : Anderson Independent-Mail
Managing lake levels is a delicate balancing act at best, a Duke official said Thursday, but the general outlook calls for levels of some lakes to decline.
Lake Jocassee can expect to take the biggest hit, said George Galleher of Duke Energy hydroelectric operations, because of the lake's part in the whole balancing act.
Galleher spoke at a forum on the overall health of the Duke Energy lakes and their watershed. The forum was sponsored by the Friends of Lake Keowee Society and held at Duke Energy's World of Energy center north of Seneca.
Another Major Setback for 'Nuclear Renaissance': Industry Goes 0-6 in 2009 Efforts to Overturn State Bans on New Nuclear Reactors
More Lobbying Expected in 2010 in Even Tougher Environment After Yucca Mountain and Soaring Cost Estimates; Outside of Bans, Industry Falters on CWIP in Missouri and Key Fights in Other States.
The so-called "nuclear renaissance" is finding few friends among state
lawmakers in the United States. The nuclear power industry has been shut out across
the board in 2009 in its efforts in all six states — ranging across the nation
from Kentucky to Minnesota to Hawaii — where it sought to overturn what are either
explicit or effectively bans on construction of new reactors, according to the
nonprofit Nuclear Information and Resource Service (NIRS). Efforts to overturn
bans also have failed to advance in Illinois and West Virginia and Wisconsin.
Beyond failing to reverse a single state-level ban on new reactors, the industry also suffered a wide range of major defeats, including an effort to repeal a ban on "Construction Work in Progress" (CWIP) payments that would have been imposed on Missouri ratepayers to finance a new nuclear power plant, which was then promptly mothballed. Industry efforts to get nuclear declared "renewable" by the states of Indiana and Arizona also failed to achieve results. Also going nowhere is a California bill to lift the state's pioneering law banning new reactors until a high-level waste dump is in place. That follows a 2008 California statewide referendum drive with the same focus that failed for lack of sufficient signatures to get it on the ballot.
Another leaking pipe found at Oyster Creek nuclear plant | dailyrecord.com | Daily Record
A New Jersey nuclear plant has reduced its operating power by about 50 percent while workers repair an underground pipe that's been leaking.
Advertisement
David Benson, a plant spokesman, says the leak was detected Monday inside Oyster Creek's turbine building. Workers excavated soil immediately outside the building, and samples showed elevated levels of tritium a weak radioisotope found naturally and produced in somewhat higher concentrations in commercial reactors.
Officials say the leak at the Lacey Township plant does not pose a threat to employee or public safety. The excavation is near the area where two other small leaks were found in April and repaired.
Oyster Creek opened in December 1969 and produces about 9 percent of New Jersey's electricity.
'Terrorists' near nuclear power plant were costumed racers | portclintonnewsherald.com | Port Clinton News Herald
The reports cited men in masks, a death squad van and other suspicious sights around the Davis Besse Nuclear Power Plant.
Authorities fielded a flurry of calls Saturday from concerned residents who saw men in ski masks, Ghostbusters, ballerinas, ninjas and Little Red Riding Hood.
The calls initiated numerous traffic stops over three hours as the Ottawa County Sheriff's Office, the Port Clinton Police Department's Harbor Patrol, Carroll Township and Oak Harbor Police and the U.S. Border Patrol responded to the calls.
Federal
permit clears way for nuclear plants at Vogtle | ajc.com
Southern Nuclear has secured a necessary federal permit to allow it to build two new nuclear reactors at Georgia Power's Plant Vogtle facility in Waynesboro, the Nuclear Regulatory Commission said Wednesday.
The permit, called an early-site permit, means federal regulators have reviewed safety and environmental issues related to building two additional reactors at the site. It also lets Georgia Power do some preliminary construction work.
The permit is good for 20 years.
South Africa: Pebble bed study flawed, claims NGO
A key assessment document for the proposed pebble bed nuclear reactor was fatally flawed, the Public Service Accountability Monitor said on Tuesday.
A decision on whether to go ahead with a PBMR demonstration project involved choices on the use of substantial public resources, the Grahamstown-based NGO said.
It said the socio-economic impact assessment (SEIA) carried out on the project did not give the public the information it needed to participate meaningfully in these decisions.
It said the SEIA was based on a proposal for a 400 megawatt demonstration unit.
However the Pebble Bed Modular Reactor (Pty) Limited (PBMR) website now said the reactor was "designated DPP200".
---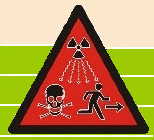 Nuclear Health and Safety News
MoD admits crane could pose Clyde nuclear disaster risk – Herald Scotland
A huge crane poses the biggest risk of a nuclear disaster at the Faslane naval base on the Clyde, according to newly released safety assessments by the Ministry of Defence.
Plutonium from up to 48 nuclear warheads could escape and cause widespread contamination and cancers if there was an accident while a Trident submarine was being moved by the crane – known as a shiplift' – the reports say.
But the MoD has been accused by experts and anti-nuclear campaigners of playing down the real dangers. The amounts and risks of the radioactivity that could be released have been underestimated, they say.
The shiplift at Faslane is a unique facility with a chequered history. Set up in 1993, it uses nearly 100 winches to hoist the 16,000-tonne Vanguard-class submarines into the air for maintenance while they remain loaded with up to 48 Trident nuclear warheads.
The shiplift had to be modified in 1997, and in 2003 a report by consultants suggested accident risks had been underestimated.
Regarded by some as Faslane's most hazardous operation, there have been hints it may end up being replaced by the kind of dry dock used elsewhere.
What About the Atomic Vets – Don Rittner – timesunion.com – Albany NY
After I wrote my piece this past week about Dr. Herbert Clark from RPI passing away I realized that I had written a piece about this subject a bit more deeply 20 years ago. I had interviewed a man who was an Atomic Vet,' one of the thousands of our brave soldiers who became guinea pigs during the flurry of atomic tests that began in the 1940's. I am reproducing here again for those not associated with the subject and I will follow it up with an update on the issue in the near future. I published this piece in Hardcopy for the Common Good, a monthly social issues magazine I published in the 1980s. This article appeared in the December, 1989 issue ' 20 years ago.
What About the Atomic Vets?
When Saratoga's John Delay was drafted into the army in 1956, at age 19, he thought his time would be spent like most post war GI's ' perform his assigned duties and go back home. What he didn't know was that he would become a human guinea pig in a series of radiation experiments conducted by the U.S. Government. Many people have compared these experiments to the human atrocities of Germany and Japan during the second war.
Al Jazeera – Video: Kazakhstan's nuclear curse
Kazakhstan's nuclear curse
Sixty years have passed since the former Soviet Union detonated its first experimental nuclear bomb in eastern Kazakhstan.
Al Jazeera's Robin Forestier Walker visits the highly contaminated test site, Polygon, and the surrounding area where effects of the experiments can still be seen.
Cancer rates in the area are 1.5 times higher than in the rest of the country, and the region has high levels of early mortality from a range of common diseases.
Doctors say more research is urgently needed to understand how the 40 years of nuclear tests could harm the children of tomorrow.
The report features an interview with Rebecca Johnson, the director of the Acronym Institute for Disarmament Diplomacy, who has conducted research in Kazakhstan's Semei region.
NEJM — Exposure to Low-Dose Ionizing Radiation from Medical Imaging Procedures
Background The growing use of imaging procedures in the United States has raised concerns about exposure to low-dose ionizing radiation in the general population.
Methods We identified 952,420 nonelderly adults (between 18 and 64 years of age) in five health care markets across the United States between January 1, 2005, and December 31, 2007. Utilization data were used to estimate cumulative effective doses of radiation from imaging procedures and to calculate population-based rates of exposure, with annual effective doses defined as low (≤3 mSv), moderate (>3 to 20 mSv), high (>20 to 50 mSv), or very high (>50 mSv).
Radiation from medical imaging can accumulate over time | University of Michigan Health System
Radiation from x-rays and CT scans can accumulate to substantial doses, according to a study that estimates as many as 4 milion adults have high exposure
ATLANTA ' Many types of medical imaging procedures, such as x-rays, computed tomography scans, and nuclear medicine scans, expose patients to ionizing radiation, which over time can accumulate to substantial doses, according to a study published this week in the New England Journal of Medicine.
We know that radiation is not benign and some people are getting high exposures,' says Reza Fazel, M.D., the lead author of the study and a cardiologist at Emory University.
FACTBOX: Common imaging tests that involve radiation | U.S. | Reuters
A study suggests some younger Americans may be getting too many imaging tests that expose them to worrisome amounts of radiation, which over a lifetime may raise their risk of cancer.
Here are some procedures that deliver the biggest doses of radiation:
* Myocardial perfusion scans, done in patients with heart disease to see how much blood is getting to the heart muscle. For the test, patients are injected with a small amount radioactive liquid. The test on average delivered 15.6 millisieverts of radiation per dose, and accounted for more than 22 percent of the total radiation exposure among people in the study, more than any other test.
For people living in the United States, the normal expected radiation dose from chemicals in the ground or flying in an airplane is 3 millisieverts a year.
Too much radiation from medical testing? | Los Angeles Times
Americans
may be receiving too much radiation from medical tests whose value has not been
proven, researchers reported today in the New England Journal of Medicine. More
than two-thirds of Americans underwent at least one such imaging procedure in
the three years covered by the study, reported Dr. Reza Fazel of the Emory University
School of Medicine and colleagues. The two biggest contributors to the radiation
exposure are CT scans, which use a series of X-rays to produce a three-dimensional
image of the body, and heart perfusion scanning to measure blood flow through
the arteries leading to the heart. In that test, radioactive technetium-99m is
injected into blood vessels and its progress through the heart monitored with
external radiation detectors.
Associated Press: Two-thirds get medical tests with radiation dose
As many as two-thirds of adults underwent a medical test in the last few years that exposed them to radiation and in some cases, a potentially higher risk of cancer, a study in five areas of the U.S. suggests.
It is the latest big attempt to measure how much radiation Americans are getting from sometimes unnecessary medical imaging.
Though the annual average radiation exposure from X-rays, CT scans and other tests was low, researchers found about 20 percent were exposed to moderate radiation doses and 2 percent were exposed to high levels. "Super X-rays" to check for heart problems accounted for nearly a quarter of the radiation people received.
"Given the growing use of medical imaging procedures, our findings have important implications for the health of the general population," the researchers reported in Thursday's New England Journal of Medicine.
Federal study shows mercury in fish widespread – Yahoo! News
No fish can escape mercury pollution. That's the take-home message from a federal study of mercury contamination released Wednesday that tested fish from nearly 300 streams across the country.
The toxic substance was found in every fish sampled, a finding that underscores how widespread mercury pollution has become.
But while all fish had traces of contamination, only about a quarter had mercury levels exceeding what the Environmental Protection Agency says is safe for people eating average amounts of fish.
The study by the U.S. Geological Survey is the most comprehensive look to date at mercury in the nation's streams. From 1998 to 2005, scientists collected and tested more than a thousand fish, including bass, trout and catfish, from 291 streams nationwide.
North West Evening Mail | Fire and leaks at N-plant, yard examined in report
FIFTEEN
fires or coolant leaks have been reported in Cumbrian nuclear installations '
accounting for almost 10 per cent of the total across the country, according to
the government.
Information released by the Department for Energy and Climate Change shows there have been 81 coolant leaks and 80 fires recorded at UK nuclear installations since 2001 ' with almost one in ten in Cumbria.
Four fires are listed for Barrow, including two from earlier this year when there was a fire on the submarine Ambush during welding/grinding operations and another on the bridge fin of Astute.
Taking Stock After America's Worst Nuclear Accident | Miller-McCune Online Magazine
Human
error helped worsen a nuclear meltdown just outside Los Angeles, and now human
inertia has stymied the radioactive cleanup for half a century.
"During an inspection of fuel elements on July 26 at the Sodium Reactor Experiment, operated for the Atomic Energy Commission at Santa Susana, California by Atomics International, a division of North American Aviation, Inc., a parted fuel element was observed.
Deseret News | Rise in thyroid cancer may be tied to radiation, diet
A medical mystery: As overall cancer rates fall, why are thyroid cancer rates rising? Diagnoses of cancer in this gland in the neck are increasing about 6 percent a year, faster than cancers found anywhere else, according to one National Cancer Institute analysis.
Researchers know one big reason: The many medical scans Americans have, for everything from neck pain to artery plaque, are turning up thousands of tiny thyroid tumors that otherwise might go undetected and often would do no harm.
"We call them 'incidentalomas," says Amy Chen, a head and neck surgeon
at Emory University in Atlanta and American Cancer Society researcher.
But that's not the whole story. Two recent studies, including one co-written by Chen, show larger thyroid tumors are being found at an increasing rate, too. And those can't be explained by more aggressive diagnosis alone, researchers say.
"There is something else going on" to contribute to the 37,000 cases of thyroid cancer expected this year, Chen says. That's up from 18,000 in 2000.
NCD News: 1950's radiation victims to recieve compensation from MoD
Around 1000 servicemen who were involved in the nuclear testing conducted off the coast of Australia in the 1950's, have finally won their battle to be allowed to take their claim for compensation to the courts. With the help of "after the event" insurance and a "no win no fee" lawyer, they are finally on their way to receiving a payout from the MOD for the illnesses which have plagued them and their families ever since.
The servicemen were involved in the testing of nuclear devices in the South Pacific in the 1950's and were expected to carry out such tasks as burying radioactive material and washing the vehicles used to transport the devices. At no time were they provided with protective clothing or told of the possible risks to their health. The eventual outcome has been cases of cancer, leukaemia in the servicemen's children, skin conditions and infertility.
The men have attempted to get legal aid to take their case to court but were refused.
They finally turned to lawyer Neil Sampson, a partner at Rosenblat Solicitors,
who agreed to take on the case on a "no win, no fee" basis. The action
is one of the largest group actions taken in the UK and has been financed by gaining
After The Event (ATE) insurance from Brit Insurance. The cost is expected to be
millions of pounds. It has previously been thought that ATE insurance is usually
capped at £200,000, but changing markets have meant that it is possible to find
this type of insurance to cover as much as £20m.
Workers burned at former nuclear plant
Three workers helping clean up a former nuclear weapons site in South Carolina have been sent to a hospital for treatment of chemical burns.
Savannah River Nuclear Solutions spokesman Will Callicott says the employees were cleaning a chemical processing complex Tuesday at the Savannah River Site when they came into contact with nitric acid.
They were being evaluated at a local hospital. Four others were treated at the scene for less serious injuries.
Callicott says the workers were removing pipes from a facility formerly used to make plutonium for nuclear weapons. Officials don't think radioactive material was involved.
---
NRC News
NRC faced angry citizens on DU in Hawaii : Indybay
Last night the Nuclear Regulatory Commission held a meeting in Hilo, Hawaii on the Army's application for a license to deposit unknown amounts of Depleted Uranium(DU)at the Pohakuloa Training Area on Mauna Kea, considered by many native Hawaiians as a sacred temple. Over 50 concerned citizens confronted the NRC on its checkered past in safeguarding health & safety of citizens from the nuclear industry, as well as its rubber-stamping of the Military's mishandling of DU. It was revealed that the NRC had never turned down an application from the U.S. Military.
But the bulk of the citizens' anger was focused on the Army's willful non-compliance of Hawaii County Council's resolution to demand a stop to all live fire exercises at PTA until an assessment and cleanup of DU has been completed. Dozens of citizens from the environmental, kanaka maoli, Peace and scientific communities all testified on the U.S. Military's sordid history of stonewalling, disinformation and illegal dumping of toxic wastes on the revered aina of Hawai'i.
NRC – NRC Issues Final Safety Evaluation Report for Susquehanna Nuclear Power Plant License Renewal
The Nuclear Regulatory Commission has issued its final safety evaluation report (SER) for the proposed renewal of the operating licenses for the Susquehanna Steam Electric Station, Units 1 and 2, and concluded that there are no open items that would preclude license renewal for an additional 20 years of operation.
The report documents the results of the NRC staff's review of the license renewal application and site audits of the plant's aging management programs to address the safety of plant operations during the period of extended operation. It represents the culmination of NRC's comprehensive review of the application and inspection of the plant to verify license renewal implementation is consistent with the application. Overall, the results show that the applicant has identified actions that have been or will be taken to manage the effects of aging in the appropriate safety systems, structures and components of the plant and that their functions will be maintained during the period of extended operation.
Issuing the final SER is a significant milestone in the license renewal review process. This process proceeds along two tracks ' one for review of safety issues and another for environmental issues. The SER marks the completion of the NRC staff's safety review that is published and subsequently reviewed and publicly discussed by the agency's Advisory Committee on Reactor Safeguards (ACRS). The staff concluded its environmental review in March of this year when it issued the final supplemental environmental impact statement.
NRC
– NRC Issues Early Site Permit, Work Authorization for Vogtle Site in Georgia
The Nuclear Regulatory Commission's Office of New Reactors has issued an Early Site Permit (ESP) and Limited Work Authorization (LWA) to Southern Nuclear Operating Company for the Vogtle ESP site near Augusta, Ga. The ESP, valid for up to 20 years, is the fourth such permit the NRC has approved.
Successful completion of the ESP process resolves many site-related safety and environmental issues, and determines the site is suitable for possible future construction and operation of a nuclear power plant. The LWA allows a narrow set of construction activities at the site. Southern Nuclear filed its ESP application Aug. 15, 2006, and filed its LWA request on Aug. 16, 2007, seeking permission for construction activities limited to placement of engineered backfill, retaining walls, lean concrete, mudmats, and a waterproof membrane.
U.S. Nuclear Regulatory Commission Approves Early Site Permit for New Nuclear Reactors | Georgia Public Broadcasting
The
U.S. Nuclear Regulatory Commission has issued an early site permit for two new
nuclear reactors to be built in Georgia.
The permit means the NRC has determined that the site is suitable for construction and operation of the reactors at Plant Vogtle near Waynesboro. A limited work authorization will allow workers to begin preliminary preparations at the site.
FR: NRC: uranium mining license application
Uranium One Incorporated; Moore Ranch In-Situ Recovery Project; New Source Material License Application; Notice of Intent To Prepare a Supplemental Environmental Impact Statement
AGENCY: Nuclear Regulatory Commission. ACTION: Notice of Intent (NOI).
SUMMARY: Uranium One Incorporated (Uranium One) submitted an application for a new source material license for the Moore Ranch In- Situ Recovery (ISR) Project to be located in Campbell County, Wyoming, approximately 50 miles south-southwest of Gillette, Wyoming and approximately 45 miles north-northeast of Casper, Wyoming. The application proposes the construction, operation, and decommissioning of ISR, also known as in-situ recovery, facilities and restoration of the aquifer from which the uranium is being extracted. Uranium One submitted the application for the new source material license to the U.S. Nuclear Regulatory Commission (NRC) by a letter dated October 2, 2007. A notice of receipt and availability of the license application, including the Environmental Report (ER) and opportunity to request a hearing was published in the Federal Register on January 25, 2008 (73 FR 4642).
NRC – NRC Requires Improvements at USEC Paducah Facility
The U.S. Nuclear Regulatory Commission has issued three Confirmatory Orders to the United States Enrichment Corporation's Paducah, Ky., facility as part of settlement agreements involving three unrelated issues.
One issue involved operators concealing damaged equipment and falsifying records while moving a uranium hexafluoride cylinder. In the second issue, classified information was mishandled when a package was sent to an unapproved mailing address. The third issue stemmed from a U.S. Department of Labor decision that USEC retaliated against a former manager and an NRC concern for the potential influence this would have on the willingness of other employees to raise safety concerns.
In each case, USEC requested the alternative dispute resolution process, which includes the use of a mediator, to resolve its differences with the NRC concerning the apparent violations and to discuss corrective actions. The confirmatory orders document USEC's commitments to the NRC reached as part of the NRC's ADR process, which can be requested in place of traditional NRC enforcement. Often, the ADR process is more effective in developing effective long-term corrective actions than traditional enforcement.
---
Nuclear Fuel Cycle News
VIDEO: Jim Albertini testimony at NRC meeting – Big Island Video News
Jim
Albertini, a Big Island resident who has stood in opposition to the military presence
on the island, especially in regards to nuclear weaponry, testified at the NRC
meeting in Hilo.
"Ongoing live-fire at PTA (millions of rounds annually) risks spreading the DU radiation already present," Albertini wrote in a recent media release. "DU is particularly hazardous when small burned DU oxide particles are inhaled. The Hawaii County Council, more than a year ago, on July 2, 2008, called for a halt to all live-fire and other activities at PTA that create dust until there is an assessment and clean up of the DU already present. 7 additional needed actions have also been noted by the Council. The military has ignored the Council and continues live-fire and other dust creating activities at PTA, putting the residents of Hawaii Island at risk, since no comprehensive testing has been completed."
VIDEO: Depleted uranium on Hawaii focus of NRC hearing in Hilo – Big Island Video News
The
Nuclear Regulatory Commission held the second of two scheduled public meetings
on the U.S. Army's application for a license to possess depleted uranium. The
first meeting was held Wednesday in Kona. Bigislandvideonews.com covered the second
meeting at the Hilo High School Library on Thursday evening.
Residual amounts of DU have been found at Pohakuloa Training Area on the Big Island, as well as Schofield Barracks on Oahu.
Independent: Uranium's legacy: Red Water Pond Road residents prepare for relocation
General
Electric and its subsidiary United Nuclear Corp. are preparing to spend $5 million
to remove about 97,000 cubic yards of radium-contaminated soil from around three
households on Red Water Pond Road and an unnamed arroyo next to the former Northeast
Churchrock Mine.
Seven Navajo families live in the three households, but for the next five months they are facing relocation' to apartments in Gallup as part of the U.S. Environmental Protection Agency's interim removal action.
Faragher urged to review uranium mine – ABC News (Australian Broadcasting Corporation)
Several appeals have been lodged against the planned environmental review of the Yeelirrie uranium mine in Western Australia's Goldfields.
The Environmental Protection Authority (EPA) released its environmental review and management program for public comment, which closed on Monday.
The Greens joined the Conservation Council and seven others in seeking to change the way the environmental impact of the mine is assessed.
Greens MP Robin Chapple says the Environment Minister, Donna Faragher, should conduct a ministerial review of the project.
Army's
depleted uranium application now before NRC | Hawaii247.org
The
Nuclear Regulatory Commission began its review of the U.S. Army's application
to possess depleted uranium this week on the Big Island.
The procedure to grant a license – and establishing any conditions to that license ' is expected to last into next year.
The application covers nine sites across the country, including Pohakuloa Training Area on the Big Island and Schofield Barracks on Oahu.
Reprocessing isn't the answer | Bulletin of the Atomic Scientists
Article Highlights
* With the nuclear waste repository at Yucca Mountain seemingly dead, reprocessing again is being proffered as a way to deal with U.S. nuclear waste.
* But the reality is that reprocessing neither solves the waste problem nor reduces safety risks.
* Research should continue into next-generation reactors that can burn spent fuel, but until then, dry casks and repositories must be pursued.
There are 104 commercial nuclear power reactors in the United States, which supply about 20 percent of the nation's electricity. These are light water reactors (LWR) fueled with low-enriched uranium (LEU), containing initially about 5 percent of the fissile isotope uranium 235. Each nuclear plant receives about 25 tons of LEU fuel annually, in the form of long pencil-thin rods of uranium oxide ceramic enclosed in thin metal "cladding", that are bundled together (in bunches of 300) to form fuel elements. Each year, nearly the same amount of spent fuel is removed from each reactor, but it's now intensely hot, both thermally and radiologically. In fact, even after five years of cooling in the "swimming pool" associated with each reactor, a fuel element would soon glow red-hot in the atmosphere because of the continuing radioactive decay of the products of nuclear fission. At this point, spent-fuel elements can be loaded into dry casks and stored at reactor sites on outdoor concrete pads with two casks added each year per reactor.
Chain reaction » Honolulu Weekly
After
years of denying the existence of depleted uranium (DU) at its installations in
Hawaii, the Army is now seeking a permit to possess tons of the radioactive material.
DU has been confirmed at Schofield Barracks and the Pohakuloa Training Area, and is suspected at the Makua Military Reservation and Kahoolawe. The toxic material was used to make M101 spotting rounds for the Davy Crockett recoilless gun, one of the smallest nuclear weapons ever built. Soldiers were trained on the weapon in Hawaii and at least eight other states throughout the 1960s.
Russia regains foothold in Mongolia's uranium mines | Industries | Industrials, Materials & Utilities | Reuters
* Joint venture to mine Dornod uranium deposit
* Uranium reserves of 28,000 tonnes could be doubled
* Canada's Khan Resources still owns 58 percent of licence
* Investment of "hundreds of millions of dollars"
(Adds quotes, details, background)
By Denis Dyomkin and Lucy Hornby
ULAN BATOR, Aug 25 (Reuters) – Mongolia welcomed Russia as its partner in a uranium mining venture on Tuesday as part of a wider pact to boost co-operation in infrastructure and farming, raising concerns for the Canadian miner that owns the deposit.
Russian and Mongolian state-owned companies formed a joint venture to develop the Dornad deposit, which holds seven times as much uranium as Russia produced last year, after the Soviet-era allies settled a $150 million debt owed to Moscow.
Green Left – A uranium hole in the heart
A typically dusty drive 25 kilometres south of central Australia's Alice Springs brings you to an unlocked gate beside the old Ghan railway line.
Behind the fence, among the rolling red desert hills, drilling workers are boring 120 holes into an area of earth said to contain about 12,000 tonnes of uranium oxide. The ore is worth up to $2.5 billion.
The uranium deposits, named Angela and Pamela, were first discovered in the 1970s and '80s, but lay dormant until a new exploration licence was granted by the Northern Territory government late last year.
Canadian company Cameco and Australian-owned Paladin, the two businesses involved in the joint venture, hope to build Australia's fifth uranium mine well inside the Alice Springs water catchment boundary.
Uranium-233 plan advances » Knoxville News Sentinel
Nuclear material to be 'down-blended,' prepared for disposal
OAK RIDGE – The Department of Energy and its contractor team are moving forward with a controversial $384 million project that will "down-blend" a stockpile of uranium-233 to remove its fission capability and prepare the highly radioactive material for disposal at the Nevada Test Site.
DOE has scheduled a major design review in September that will look at the evolving plans for how to deal with the radioactive material, which currently is stored in a heavily shielded, high-security facility at Oak Ridge National Laboratory.
U.S. approves new contract for Russian nuclear fuel imports | Top Russian news and analysis online | 'RIA Novosti' newswire
The U.S. Department of Commerce has approved a new long-term contract for imports by a U.S. company of Russian low-enriched uranium, Russia's state nuclear company Atomenergoprom said on Friday.
On August 19, the department "approved a direct contract for deliveries by Techsnabexport [Atomenergoprom's uranium export arm] of enriched uranium to the U.S. energy company Constellation Energy Nuclear Group," the company said in a statement.
The contract is the sixth in a series of deals between U.S. firms and Techsnabexport signed in May-July of this year.
The department earlier approved two Techsnabexport contracts with electricity supplier and distributor Exelon Corporation, and is currently considering approval of three other contracts with the fuel industry servicing company Fuelco.
Uranerz Signs Long-Term Contract For Uranium – Nuclear Power Industry News
Second contract signed by Uranerz for the sale of uranium to a U.S. utility
Uranerz Energy Corporation has announced that it has entered into an agreement for the sale of uranium to one of the United States' largest nuclear operators, with plants located in several states.
This is the second contract signed by Uranerz for the sale of uranium to a U.S. utility; the Company announced its first such contract in July 2009.
This agreement is a long-term contract with deliveries over a five year period and pricing which contains market referenced prices, with combined spot and long term indicators, to set the final sales price. The agreement's pricing structure contains floor prices to provide Uranerz with downside protection and ceiling prices which protect the buyer from unlimited upside price risk.
Uranerz continues to pursue additional uranium off-take sales opportunities to develop a portfolio that reflects a balance between market-related and fixed price contracts thus providing appropriate security to market price fluctuations, production cost fluctuations and pricing diversification.
Deseret News | Groups want to stop new uranium mine
Two environmental groups have asked federal land managers to reconsider their approval of Utah's first new uranium mine in three decades.
The Southern Utah Wilderness Alliance and Uranium Watch oppose the Daneros Mine, located about 120 miles from Natural Bridges National Monument in southeastern Utah.
The groups also want the U.S. Bureau of Land Management to stop Australia-based White Canyon Uranium from mining there until the agency's Utah director, Selma Sierra, determines whether the mine's environmental impact was sufficiently studied.
"There are a lot of issues associated with uranium mining that were not adequately assessed before the permits were issued," said Liz Thomas, a lawyer for SUWA.
---
Nuclear Waste News
Anti-nuclear
trek to Berlin | Germany | Deutsche Welle
Where
to store Germany's nuclear waste? The issue ' decades old and still unresolved
' has injected controversy into campaigning ahead of Germany's federal election
on 27 September.
Farm residents at Gorleben in northern Germany have long opposed a proposal that salt caverns under their feet be used as the nation's long-term underground nuclear waste disposal site.
Driving tractors, they have begun a week-long road trek to Berlin to press their anti-nuclear case. Equipped with a rolling kitchen, they aim to spearhead a demonstration in the capital next Saturday. En route, the tractor trekkers plan stopovers at three other sites used variously as nuclear storages and all controversial – the former Konrad iron mine near Salzgitter; Asse, a mine with water leaks near Wolfenbüttel; and Morsleben, an old salt mine near the former East-West-German border. Nuclear industry proponents accuse detractors of exaggerating the risks.
More nuclear waste in disused depot than expected – The Local
An investigation
team has found three times more highly radioactive plutonium in the disused nuclear
waste depot in Asse than the inventory states, the German Environment Ministry
announced Saturday.
The waste depot, near the town of Wolfenbüttel in Lower Saxony, was taken over by the Federal Office for Radiation Protection (BfS) from the allegedly careless former proprietor Helmholtz Zentrum in January. The BfS is currently carrying out an investigation on the site and has begun medical tests on former workers.
A new investigation has revealed that 28 kilogrammes of radioactive plutonium are stored in the underground shaft depot, three times as much as the environment ministry of Lower Saxony previously understood to be there.
Nuclear waste now stored outside reactor – JSOnline
After decades of national debate over what to do with spent nuclear fuel, and with no resolution in sight, the Kewaunee nuclear power plant in northeastern Wisconsin finally ran out of storage space inside the plant.
So over the past week, Kewaunee workers have begun storing radioactive waste in casks on the grounds of the reactor, a short distance from the shores of Lake Michigan.
After a practice run a few weeks ago, workers moved spent fuel into the first of the 25-ton, 16-foot-long casks and then transferred the cask into a concrete vault outside the building Aug. 22, said Mark Kanz, spokesman for the Kewaunee Power Station. A second cask was transferred Thursday.
An expert on nuclear waste from the Nuclear Regulatory Commission's regional office in Chicago was on hand for the first procedure, said Viktoria Mitlyng, an agency spokeswoman. The process went smoothly, she said.
Nuclear sites fear they're the alternative to Yucca Mountain | McClatchy
It
is among the nastiest substances on earth: more than 14,000 tons of highly radioactive
waste left over from the building of the nation's nuclear weapons arsenal.
As the Obama administration and Senate leaders move to scuttle a proposed repository for the waste in Nevada, the Hanford nuclear reservation in Washington state along with federal facilities in Idaho and South Carolina could become the de facto dump sites for years to come.
After spending $10 billion to $12 billion over the past 25 years studying a nuclear waste dump at Yucca Mountain, President Barack Obama is fulfilling a campaign promise to kill it as a site for the repository. Senate Majority Leader Harry Reid of Nevada also stands to benefit, as polls show he could be in a tough fight for re-election next year, and Nevada residents adamantly oppose a the waste site.
Whitehaven News | 60,000 radioactive telephone dials buried at Drigg
QUARRELSOME NEIGHBOURS: Mary Verney charged Mary M'Greavy with assaulting her. Mr Paitson said both parties lived in the Bird-in-hand-passage, Market-place. On the 5th instant, there had been some disturbance and defendant ran into complainant's house with a pair of tongs in her hand, tearing her dress and otherwise abusing her.
Complainant, cross-examined by Mr Paitson, stated that about half-past seven o'clock on Friday morning, she heard a noise in the passage and went to see what was to do when defendant came out, struck her and tore her dress.
Mr Halton said complainant had called defendant bad names and upon going past her door complainant said that for two pins she would split her head!' Defendant was a respectable married woman and lived in fear and trembling of complainant. She laid hold of her by the dress, and that was all; she never struck her.
The bench, after a short deliberation, dismissed the case.
indynews.ca | Port Hope gets say on waste clean up plans
The municipality and public are likely to have continued input on plans to remove historic low-level radioactive waste (LLRW) in Port Hope, after asking the Canadian Nuclear Safety Commission (CNSC) that its involvement be a condition of the project moving forward.
We've had an excellent cooperative consultation program and we look to that to continue,' said Mayor Linda Thompson. The comments of the CNSC staff reassured us.'
The commission spent Wednesday, Aug. 26 and half of Thursday, Aug. 27 listening to local concerns about Atomic Energy of Canada Limited's (AECL) application for a nuclear waste substance license to operate a long-term low-level waste management facility.
Northrop Grumman and others agree to $21 million cleanup of Superfund site – SGVTribune.com
The effort to clean contaminated groundwater in aquifers beneath the San Gabriel Valley got a multimillion-dollar boost Thursday thanks to a settlement reached by the federal government and several companies.
The settlement with the Environmental Protection Agency will fund a groundwater cleanup system to pump out water contaminated with volatile organic compounds, such as acetone, and make it drinkable.
Defense contractor Northrop Grumman and 43 other aerospace firms agreed to pay $21 million to help rid local groundwater of such chemicals in one of the nation's largest Superfund sites, the EPA announced Thursday.
Appeal begins in high-profile fight over hot waste – Salt Lake Tribune
Utah's court fight over who controls the flow of radioactive waste is turning into a national test case, as the state and its allies formally launched their appeal on Thursday and waste agencies representing eight more states prepared to join the fray.
Attorneys for Utah, the Northwest Interstate Compact on Low-level Radioactive Wastes and the Rocky Mountain Compact filed their initial arguments Thursday at the 10th Circuit Court of Appeals. Representing 11 states, the three want the Denver court to overturn U.S. District Court Judge Ted Stewart's May ruling in favor of the Salt Lake City nuclear waste company EnergySolutions Inc.
Rocky Mountain Compact attorneys said Stewart's decision puts the nation's entire waste oversight system at risk.
"The District Court's ruling unravels the long-standing solution to the problem of low-level radioactive waste disposal — which was crafted by the compact states and Congress over 20 years ago," attorneys wrote.
Stewart ruled that EnergySolutions is not subject to the authority of the Northwest Compact because it was not created by the compact. The state's appeal says that ruling is an error because it relied heavily on a law that Congress repealed in 1986 and because it undermines Congress' intent in creating compacts to encourage new low-level waste disposal sites.
News & Star | Plans to put radioactive waste into Cumbrian landfill sites opposed
PROPOSALS
to put low-level radioactive waste in ordinary landfill sites are being resisted
by Cumbria County Council.
At present all low-level waste goes to a repository at Drigg in west Cumbria.
But the Environment Agency is considering applications to allow very-low-level waste from Sellafield to be buried at Lillyhall and Keekle Head.
Meanwhile, the Nuclear Decommissioning Authority is consulting on a national strategy that could see such waste sent to landfill sites almost anywhere.
Radioactive waste cleanup hinges on one-day hearing – Northumberland Today – Ontario, CA
Will they or won't they? And if they do, for how long? The Canadian Nuclear Safety Commission (CNSC) will decide whether 1.2 million cubic metres of low-level radioactive and historic waste from around Port Hope will be excavated and contained in an encapsulated mound south of Highway 401. The commission is expected to decide whether to grant a licence to Atomic Energy Canada Ltd. (AECL) to proceed with the cleanup project within the next two months.
There was a lot of ground and a lot of history to cover at the one-day public hearing Wednesday. Everyone was on best behaviour as the televised and webcast proceedings, complete with English/French translators, transcript stenographers and large-screen monitors for better in-house viewing got underway at the Town Recreation Centre.
As the licence requester, Atomic Energy Canada Ltd. (AECL) outlined its plans for the estimated $150-million chore ahead. The CNSC, as safety overseer of the project, had its staff there, too, formal presentations and answering questions of panel members.
With 96 intervenors registered — 43 of them with oral presentations — it was a full day and evening for all concerned.
Cumberland News | Radioactive waste proposals spark outcry
CONTROVERSIAL proposals to put low-level radioactive waste in ordinary landfill sites are being resisted as expected both by Cumbria county and Copeland borough councils.
For many years all low-level waste has gone into the designated national repository at Drigg but under a national strategy alternative disposal routes are being sought in order to free up a lot more space there.
The Environment Agency is considering applications to allow very-low-level waste from Sellafield to be buried at the former Keekle Head opencast coal site and also Lillyhall, a conventional landfill which in the past has also taken very small amounts of low level radioactive material but now wishes to increase volume substantially.
The
search for a nuclear graveyard – The Globe and Mail
40,000 metric tonnes of radioactive waste is stored at sites across Canada. Anna Mehler Paperny reports on the hunt for a permanent solution
Where does all the waste go? | knoxnews.com
Cleaning up the environment often creates waste, which in turn must be carefully handled, treated and/or disposed to make sure it doesn't hurt the environment again on the back end. Make sense?
Anyway, there are seven cleanup projects under way at the Y-12 National Security Complex that are funded by the Recovery Act, and it's estimated those projects will generate something approaching 3 million cubic feet of waste (of various categories).
Here's where the waste will be sent for disposal:
* 803,708 cubic feet to Y-12's sanitary landfill. This waste is likely to be uncontaminated demolition rubble and the like.
* 1,775,029 cubic feet to the Environmental Management Waste Management Facility. This is the CERCLA landfill just down the road from Y-12, and it's set up to receive low-level and mixed low-level radioactive wastes from Oak Ridge cleanup projects.
* 222,376 cubic feet to Nevada Test Site. No details here, but the waste typically sent to Nevada is the hotter low-level waste that doesn't meant the waste-acceptance criteria at the Oak Ridge landfill.
IG: Energy employees violated purchase card rules at Yucca Mountain (8/25/09) — GovExec.com
Energy Department officials did not follow established policies and procedures for using purchase cards at the Yucca Mountain Project, the proposed storage facility for spent nuclear fuel 90 miles west of Las Vegas, according to a review of transactions between January 2007 to February 2009 by the department's watchdog.
In a report released on Tuesday, Herbert Richardson, Energy's principal deputy inspector general, found that a key official did not approve or review purchase card transactions in advance and did not always review cardholders' account statements in a timely manner. Another approving official was not certified for the role, despite acting in that capacity, and two purchase cardholders shared account numbers and allowed others to make purchases using those numbers — all violations of federal requirements.
Such weaknesses "could expose the department to the risk of fraud, waste or abuse," Richardson wrote, although he noted that the audit did not uncover any improper purchases.
Nuclear waste found near Scottish coast
A small amount
of nuclear waste described as a 'shovel full' has been uncovered on the Scottish
coast.
The waste was found during clean up works to pave the way for the planned Dounreay low level waste facility on the northern tip of Scotland.
It's the first and, so far, only nuclear waste to be dug up at the site, which is currently undergoing a remediation by Dounreay Site Restoration Limited (DSRL).
The site was formerly a centre of fast reactor research and development, which was used for various nuclear testing between the mid 1950s to the mid 1990s.
BBC NEWS | House cleaner in nuclear clean-up
The
£1.99 household product Cillit Bang is being used to help clean plutonium stains
at the defunct Dounreay nuclear power plant in Caithness.
Dounreay Site Restoration Limited (DSRL) said it would help reduce the £2.6bn cost of dismantling the site.
The cleaner's use has also drawn interest from operators of other nuclear sites in the UK.
A different domestic product has already been applied in the cleaning of contaminated glass tubes.
Hot spots found at nuclear dump site – John O'Groat Journal and Caithness Courier
A PROBE is under way after the discovery of radioactive contamination at the site earmarked for Dounreay's new low-level waste (LLW) dump.
advertising
Two hot spots were detected by a monitoring team in a field just over 200 metres from the perimeter fence to the east of the former experimental fast reactor complex.
More finds could hit the schedule for the ?110 million dump which is designed to take all the LLW produced by the plant and the neighbouring MOD site at Vulcan.
The hot spots also raise question marks about the possible spread inland of contamination from historic operations at Dounreay.
The site's multi-million-pound drive to deal with off-site pollution is focused on the seabed immediately off the plant and stretches of the surrounding coastline.
The Scottish Environment Protection Agency (SEPA) this week called on the site operators to review its monitoring regime in light of the latest finds.
The contamination was picked up on Thursday of last week during a scheduled month-long survey of the 44-hectare site zoned for the LLW dump, which was given planning consent in April.
Santa Susana cleanup deal released : Simi Valley : Ventura County Star
A draft cleanup agreement between the state and two federal agencies that conducted operations at a polluted former rocket engine and nuclear test site near Simi Valley was released Wednesday for public review and comment.
Missing from the consent order between the state's Department of Toxic Substances Control, the U.S. Department of Energy and NASA is the Boeing Co., the primary owner of the Santa Susana Field Laboratory.
Unfortunately we have not gotten to a public review stage with Boeing,' Maziar Movassaghi, acting director of the DTSC, said in an interview.
Traditional owners raise nuclear dump concerns – ABC News (Australian Broadcasting Corporation)
The Greens have tabled a letter in the Federal Senate from people who say they are the traditional owners of the Muckaty Land Trust calling for a meeting with the Resources Minister, Martin Ferguson, about plans for a nuclear dump on their land.
The letter has been signed by 57 of the traditional owners who are opposed to the plan.
The Greens Senator Scott Ludlam says their views about a nuclear dump on their land have not been sought and they are keen to discuss the matter with the Minister.
Storing nuclear waste a $24-billion problem
There
are two million high-level radioactive fuel bundles sitting at temporary storage
sites in Canada, as the Nuclear Waste Management Organization wrestles with the
mandate of finding a community to host a central storage facility for the waste
for perhaps tens of thousands of years.
More than 120,000 high-level radioactive fuel bundles are stored at the Point Lepreau nuclear power plant in New Brunswick. (Canadian Press)More than 120,000 high-level radioactive fuel bundles are stored at the Point Lepreau nuclear power plant in New Brunswick. (Canadian Press)
Throw in the fact that the cost of storing this nuclear waste could be up to $24 billion a figure that will likely rise and environmental groups are dead set against a central facility, and it shapes up to be a challenge of colossal proportions.
The process of finding a site to bury the high-level spent fuel has dragged on for decades as reactors keep churning out more spent bundles.
Experts explore Yucca alternative – ReviewJournal.com
For more than 20 years, the government's plan to dispose of highly radioactive spent fuel piling up at U.S. nuclear power reactors has been to haul it to Yucca Mountain and entomb it in a maze of tunnels.
But this year, more than a decade before the first shipment was ever expected to arrive at the mountain, 100 miles northwest of Las Vegas, and years before a license could have been approved for the project, the Obama administration halted funding, saying the Nevada site was "not an option."
That prompted a group of university experts on nuclear waste policy to explore another plan.
That plan, they hope, will chart the course for a soon-to-be-chosen Department of Energy blue ribbon panel to follow as it sets out to develop a new national nuclear waste strategy.
---
Nuclear Policy News
Russian activists discuss nuclear plant decommissioning in Portsmouth
Few people are as familiar with the inherent complications of shutting down nuclear power plants as Oleg Bodrov. In 2002, the Russian nuclear engineer-physicist was attacked while walking home from his office. He suffered a serious head injury and spent weeks in the hospital.
Bodrov believes the attack was motivated by his activism against a Russian plant that was re-smelting radioactive metal. Bodrov is co-founder and chairman of the environmental organization Green World, which is currently focused on determining best practices for decommissioning Russia's aging nuclear reactors. Among the obstacles to shutting down nuclear plants is that they employ thousands of people who are not keen on losing their jobs. The attacker who assaulted Bodrov was trying to send a message, he believes.
Whitehaven News | Anti-nuke cathedral protest
ANTI-NUCLEAR
campaigners protested outside Carlisle Cathedral at the pro-nuclear stance of
the new bishop.
The Right Reverend James Newcome succeeds Graham Dow as Bishop of Carlisle in October.
He recently endorsed the nuclear industry, telling journalists: We regard Sellafield as one of the most important institutions in the diocese.
It employs a significant number of people.
Saul Landau: The Nuclear Gang Rides Again
A group of scientists, military officials and government bureaucrats signed an informal pact with the devil. The contract became public in August 1945, when U.S. bombers nuked Hiroshima and Nagasaki.
Since then, no other nation has used a nuclear weapon, but thousands of radiation-emitting tests have occurred and nuclear energy plants mushroomed, with promises of cheap, safe and clean power. Over the decades, however, the nuclear industry' has faced repeated cost over-runs, and serious accidents.' Thousands died at the Chernobyl power plant (Ukraine) and a near catastrophe occurred at the Three Mile Island (Pennsylvania) facility. Air Force planes dropped H bombs in the ocean off the Spanish coast and innumerable leaks, fires and mishaps' occurred routinely at military and civilian nuclear installations.
United Kingdom Faces a Quandary Over New Nuclear or Coal Power – NYTimes.com
The United Kingdom is nearing a crucial decision as it tries to tackle the climate crisis — whether to make a major push into new nuclear power or to proliferate coal-fired power plants constructed so their carbon emissions are captured and safely stored.
A blog about energy, the environment and the bottom line.
While U.S. officials and America's utility industry continue to mull this question, Britain's decisional clock is ticking much faster. At stake are not just the government's pressing legal commitments to slash the country's contribution to global emissions of climate-changing carbon gases, but also a stated policy goal of reducing dependence on energy imports from unstable regions.
AFP: Russia admits mystery ship may have had suspect cargo
Top
Russian officials on Wednesday acknowledged for the first time that a ship hijacked
in the Baltic Sea might have been carrying a suspicious cargo, deepening the mystery
around its seizure.
Speculation has been raging that the Arctic Sea — seized by pirates last month and missing for weeks before its recapture by the Russian navy in the Atlantic — may have held weapons or even nuclear materials.
The Maltese-flagged vessel with a crew of 15 Russian sailors was officially heading to Algeria with a cargo of timber. But Moscow's top investigator, Alexander Bastrykin, cast doubt on that theory.
"We do not rule out the possibility that the Arctic Sea transported something other than wood," Bastrykin told the official government newspaper Rossiyskaya Gazeta.
N.Y.: No ruling on Entergy nuclear spinoff in 2009 | LoHud.com | The Journal News
New York utility regulators likely will not decide on power provider Entergy Corp.'s plan to spin off its wholesale nuclear power generators into a separate company until 2010.
Advertisement
New Orleans-based Entergy had hoped for a decision in November on whether it may place six reactors under a separate publicly traded company Enexus Energy Corp.
But two administrative law judges for the state Public Service Commission have ruled that a determination still is needed on whether the new company will have the financial capability to run three of the units in New York: two at Indian Point in Buchanan and one at James A. Fitzpatrick in Oswego County.
PSC staff has concerns that long-term unsecured bonds issued for the spinoff might result in a low Enexus bond rating, thus limiting the new company's financial capacity.
The judges have proposed a schedule under which environmental issues dealing with the spinoff would be heard by the PSC in December, followed by a ruling in January.
Entergy spokesman Michael Burns said if the deal is approved in January, the spinoff could occur in April.
FPL pay and raises disclosed, defended – Technology – Bradenton.com
When Florida Power & Light chief Armando Olivera was asked Tuesday whether he and company executives would be willing to give up a pay raise to help struggling consumers with their bills, he offered a short answer:
No,' he said, because that would be short- sighted.'
Olivera, who as FPL's CEO is paid $3.6 million a year, told state regulators that although the economy is tight, executive pay is crucial to the successful operation of the company and the pay packages offered by FPL are justified.
FPL defends rate hike request as governor joins public opposition
Florida Power & Light Co. officials defended a $1.3 billion rate increase despite opponents' objections that it will pad the pockets of high-paid executives and reap bigger profits, even as Gov. Charlie Crist rebuked the hike as "excessive."
FPL CEO Armando Olivera insisted that the utility needs to raise customers' rates to make its operations more fuel-efficient and that the hike would keep customers' electric bills from climbing even more in the long run.
"We're trying to come forward with what we think is a balanced approach. I think that the fact that our rates are the lowest in the state is a reflection of what we are," said Olivera, who spent all day on the witness stand for the Public Service Commission proceedings.
It was the second day of the rate hearings scheduled to last two weeks. Juno Beach-based FPL, which serves 4.5 million customer accounts from northeast Florida to Miami, is asking for its first base rate increase since 1985.
Nationals split over nuclear power | Telstra BigPond News and Weather
Another split has emerged in the coalition, this time over nuclear power.
Nationals Senate leader Barnaby Joyce told his party's annual federal council meeting in Canberra at the weekend that a referendum should be held asking voters if they want nuclear power in Australia.
When asked if nuclear power was a Liberal Party policy, the opposition's environment spokesman Greg Hunt said it was not.
'It's not on our plans, it's not on the table at the moment, and it won't be until such time as there is bipartisan support,' Mr Hunt told ABC Radio on Monday.
Nuclear Energy group spent $570K lobbying in 2Q: Associated Press
WASHINGTON (AP) – The Nuclear Energy Institute spent $570,000 lobbying the government in the second quarter on legislation designed to reduce pollution linked to global warming and create clean energy jobs, according to a recent disclosure report.
The institute, the policy organization of the nuclear energy and technologies industry, also lobbied on legislation that would certify the Yucca Mountain site in Nevada would remain the designated site for the development of a repository for the disposal of high-level radioactive waste. It also lobbied on legislation that would prohibit importing certain low-level radioactive waste into the U.S. and on a bill to improve the a loan guarantee program to help finance the development of energy technology.
For the April-June period, the group lobbied Congress, the departments of Commerce, Defense, Homeland Security and State, as well as the Nuclear Regulatory Commission, Office of Management and Budget, Environmental Protection Agency and the Federal Energy Regulatory Commission, according to the disclosure filed with the House clerk's office on July 20.
Raitt defends move to shelve nuclear reactors – The Globe and Mail
Natural
Resources Minister Lisa Raitt is defending her government's decision to shelve
the two Maple reactors, arguing that they wouldn't have prevented the global isotope
crisis because they simply couldn't be brought online.
The reality is that the Maples would not have solved this problem today,' she said in an interview with The Globe and Mail Thursday.
But she said an expert panel on isotope alternatives will take a second look at the mothballed reactors because restarting the Maples is part of at least one of the 22 proposals submitted to the panel ' that of medical technology company MDS Nordion, which is suing AECL over the decision not to bring the two reactors online. Medical isotopes are used in diagnostic tests.
Regulators order FPL to disclose executive pay | HeraldTribune.com | Sarasota Florida | Southwest Florida's Information Leader
Florida's two biggest electric utilities must disclose how much they pay their executives and other top employees, state utility regulators decided Tuesday.
Florida Power & Light Co. immediately said it would appeal the Public Service Commission's ruling. A Progress Energy Florida spokesman said his company has not yet decided if it will take the issue to court.
The five commissioners unanimously ordered the companies to disclose the compensation of those making more than $165,000, saying that information is vital to helping them decide whether to raise customers' rates in January.
---
Nuclear Weapons News
donga: Japan`s Historic Power Transition
The landslide victory of the Democratic Party of Japan in yesterday's general elections has ended the 54-year reign of the Liberal Democratic Party. The elections, which enabled the first major transition of power in post-World War II Japan, hold great significance in Japanese political history. Though a non-Liberal Democratic coalition took power for 10 months after the 1993 general elections, the Liberal Democratic Party still held control.\n\nThe Democratic Party's victory resulted from the Japanese people's desire for change. The Japanese public had been long fed up with the near total domination of the Liberal Democrats, who lost support due to bureaucratic politics, corruption, chronic factionalism and frequent replacement of prime ministers. Another factor was that the Japanese economy, which had been revived under Prime Minister Junichiro Koizumi after the "lost decade," took another turn for the worse due to the global economic crisis. Led by Yukio Hatoyama, the Democratic Party lambasted collusion between the government and the Liberal Democrats and achieved a revolutionary transition of power by promising down-to-earth policies such as childcare support and ending budget waste.
Waiting For ElBaradei's Swan Song by Gordon Prather — Antiwar.com
The Egyptian Envoy to the Non-Aligned Movement has sent a formal letter to fellow Egyptian Mohamed ElBaradei ' Director-General of the International Atomic Energy Agency Secretariat ' urging him to support the inclusion, at next week's regular session of the IAEA General Conference, an agenda item sponsored by virtually all members of the Non-Aligned Movement entitled "Prohibition of Armed Attack or Threat of Attack Against [IAEA Safeguarded] Nuclear Installations, During Operation or Under Construction."
Now, the IAEA General Conference has already passed such a resolution ' entitled almost identically, also introduced by Iran ' way back in September 1990.
2009 Hiroshima peace ceremony a missed chance for world's nuclear powers to come together – The Mainichi Daily News
When the Israeli ambassador to Japan attended the peace memorial ceremony in Hiroshima on Aug. 6, the United States, Britain and France became the only nuclear powers never to have participated in the annual event marking the atomic bombing of the city.
The city of Hiroshima has issued invitations to the peace ceremony to the world's nuclear powers every year since 1998. In the first year, India and Pakistan sent their ambassadors to the ceremony, followed by the Russian ambassador in 2000 and a Chinese consul in 2008. However, the U.S., France and Britain have never dispatched a representative to the solemn occasion.
Disarmament confab ends with hope for NPT review in 2010 | The Japan Times Online
A senior U.N. disarmament official said Friday it is possible to achieve success at next year's review conference of the parties to the Nuclear Nonproliferation Treaty if countries are flexible and their leaders have firm political will.
Hannelore Hoppe, deputy to the high commissioner for disarmament affairs at the United Nations, made the remarks at a closing speech of a three-day disarmament conference, commenting on the next NPT review conference to be held from next May 3 to 28 in New York.
Summing up discussions at the disarmament conference that ended Friday in Niigata, Hoppe said the global movement for nuclear disarmament has gained momentum.
US has 'scrapped plan for missile shield in eastern Europe' – Americas, World – The Independent
Moving
to avoid a rift with Moscow, Barack Obama has "all but abandoned" plans
to locate parts of a controversial US missile shield in Poland and the Czech Republic,
a leading Polish newspaper claimed yesterday.
The Warsaw daily Gazeta Wyborcza said that the Pentagon has been asked to explore switching planned interceptor rocket sites from the two east European states to Israel, Turkey, the Balkans or to mobile launchers on warships. Asked about the claim, a Pentagon spokesman last night said the missile shield plans were still being reviewed. "No final decisions have been made regarding missile defence in Europe" he said.
Metro Spirit: News – Nuclear war
As
the nation settles in for a long and increasingly contentious health care debate,
residents of the CSRA are starting to draw battle lines of their own regarding
the future of the Savannah River Site (SRS).
According to the Department of Energy's Strategic Plan for the Savannah River Site, the 310-square-mile site is poised to become the DOE's premier location for new energy initiatives.
It's got the land, the infrastructure, the brainpower and the workforce.
All it needs are the initiatives.
Skeptics of such an energy park, however, suspect the only real initiative the DOE is interested in involves prolonging its involvement in nuclear activities.
I think it's all a big ruse,' says the Sierra Club's Susan Corbett. What they really want are more nuclear missions.'
First ban the hawks, then the bomb | The Japan Times Online
This year's Hiroshima atomic bombing anniversary saw more demands for the abolition of nuclear weapons. It is a worthy goal. But does it make sense? People genuinely keen to rid the world of nuclear weapons need first do something about the hawks and hardliners whose actions often make nuclear weapons inevitable. Japan would be a good place to start.
The coming 50th anniversary of the notorious U-2 incident should be reminder. The incident involved a U.S. spy plane that crashed deep in the Soviet Union on the eve of the May 1960 four-power talks that could well have seen an end to the Cold War. The Soviets claimed to have shot the plane down, though it flew well above the range of the best Soviet rockets. Others have a more sinister view that the crash was triggered by a bomb planted in the plane's rear by CIA hawks determined to disrupt these four-power talks.
Japan ready for 'no nukes' | The Japan Times Online
As the Obama administration contemplates major reductions to its nuclear arsenal, Japan's commitment to nuclear disarmament is being tested as never before.
In his Prague speech on April 5, President Barack Obama said, "We will reduce the role of nuclear weapons in our national security strategy and urge others to do the same." He went on to say, "we will begin the work of reducing our arsenal."
But in between these two landmark pledges he said, "as long as these weapons exist, we will maintain a safe, secure and effective arsenal to deter any adversary, and guarantee that defense to our allies."
TVA's role in nuclear defense program to grow » Knoxville News Sentinel
The United States maintains a hardline policy opposing countries' use of civilian nuclear reactors to produce material for weapons, including Iran and North Korea.
But that is what the U.S. Department of Energy has been doing at the Tennessee Valley Authority's Watts Bar reactor in East Tennessee since 2003, and now the department has signaled its intention to start additional production of tritium at TVA's Sequoyah plant, near Chattanooga.
Tritium, which is a radioactive form of hydrogen, is needed to boost the explosive power of nuclear warheads. The DOE's 2010 budget proposal includes plans to make tritium at the two Sequoyah reactors, and TVA spokesman Terry Johnson confirmed that the electricity-generating plant is being prepared for the production of the weapons material.
Enola
Gay member surprised by radiation
Morris Jeppson, one of the crew members aboard the Enola Gay, the B‐29 Superfortress bomber that dropped an atomic bomb on Hiroshima on Aug. 6, 1945, has told the Mainichi he didn't know the effects of radiation from the bomb would be so serious.
AFP: South Korea mourns dissident who became president
Kim Dae-Jung, a tireless democracy campaigner who survived assassination attempts and a death sentence to win South Korea's presidency and the Nobel peace prize, died on Tuesday aged 85.
Kim was a towering figure in the country's decades of struggle for democracy against army-backed autocrats.
During his 1998-2003 presidency he held South Korea's first-ever summit with communist North Korea, in 2000, and was awarded the Nobel prize later that year.
Kim was admitted to hospital on July 13 with pneumonia and related complications.
NGO queries parties on nukes | The Japan Times Online
The Liberal Democratic Party-New Komeito ruling coalition insists Japan should remain under the U.S. nuclear umbrella, while opposition parties' policies vary on the issue, a survey by a nongovernmental organization opposed to atomic weapons found.
The LDP and New Komeito say the U.S. nuclear shield is an "appropriate" deterrent, but the Democratic Party of Japan said there should be more debate, according to the survey conducted by the International Commission on Nuclear Nonproliferation and Disarmament Japan NGO Network.
---
Department of Energy News
Political influences suspect in some companies getting loan guarantees | chillicothegazette.com | Chillicothe Gazette
About three years ago, the U.S. Enrichment Corp. in Piketon contracted with Honeywell to set up a team of skilled professionals to assist with the American Centrifuge process. There is a large worldwide market for fuel grade uranium, and the demand is expected to increase as new nuclear plants come on line. It was anticipated that the Department of Energy would give USEC a $2 billion loan guarantee, so it could secure private financing to continue the program. Our politicians indicated they were in favor the loan guarantee.
Then, last month, DOE decided it would put off the loan guarantee for six months. This caused the skilled team of more than 100 people at Honeywell to lose their jobs.
All this was bad enough, but then the media indicated our government had given a $2 billion loan to General Electric (this was not a guarantee, but an actual loan). Then the media announced our government has encouraged a $2 billion loan guarantee to Brazil's Petrobras oil company, so it can drill for oil off that coast.
Ruling favors Santa Susana lab workers – LA Daily News
Dozens of workers diagnosed with cancer after their employment at the Santa Susana Field Laboratory may have more leverage in claiming federal compensation to help with their health care.
The National Institute for Occupational Safety and Health first granted a special designation earlier this month for those assigned to the field lab's 270-acre Area IV, where much of the nuclear work was conducted. The designation applies to those who were exposed to radiation for at least 250 days, between Jan. 1, 1955 and Dec, 31, 1958.
On Wednesday, the federal agency broadened the designation to include those who worked at the field lab in 1959, the year of a partial nuclear meltdown at the site.
The federal action is the result of a efforts by Bonnie Klea of West Hills, who worked as a secretary for Rocketdyne in the 1960s. A survivor of bladder cancer, she compiled letters, press releases, news articles and documentaries about radioactive and chemical contamination at the site.
She delivered the petition in 2007, after learning that the Department of Labor had denied most of the claims for compensation filed by cancer-stricken workers under the 2000 Energy Employees Occupational Illness Program Act.
Of the 993 claims filed by Thursday with the Department of Labor, 249 had been denied, 164 had been approved and the rest are pending.
Applicants in High-Stakes DOE Loan Guarantee Competition Turn to Lobbyists – NYTimes.com
Department of Energy loan guarantee programs created to nurture innovative power projects have birthed a boon for lobbyists, with many of the companies that are seeking the federal money hiring well-connected advocates to shepherd loan applications.
At least 47 companies since 2008 have hired lobbyists to help access the $50 billion DOE loan programs. Other companies vying for the loan funding are working with lobbyists they've had on the payroll for many years.
Because the Energy Department won't release the names of more than 175 loan guarantee applicants, it's difficult to know precisely what proportion are working with lobbyists.
ORNL workers fight nuclear proliferation – Oak Ridge, TN – The Oak Ridger
If
set off in a place like New York City, a nuclear bomb could "totally disrupt"
the United States' economy and society, an Oak Ridge National Laboratory director
said.
Local employees are working to try to prevent that from happening, said Larry Satkowiak, ORNL director of global security and nonproliferation programs.
He said about 150 Oak Ridge National Laboratory employees are involved in a variety of efforts designed to limit the spread of nuclear weapons, including inspections, international negotiations and export controls, and removal of hazardous equipment and materials from countries like Libya and Iraq.
Authorities say leaky cylinder at INL secured – Boise, Idaho News, Weather and Traffic – KTRV Fox 12 –
Officials with the Idaho National Laboratory say a cylinder that began leaking toxic gas after it was moved has been secured and that no gas escaped from the Materials and Fuels Complex.
No employees were injured in the gas leak, which was reported late Tuesday morning.
A prepared statement from laboratory officials said that nine workers were given medical evaluations and all were cleared to return to work.
The cylinder was suspected to contain a toxic gas that can cause irritation and damage to skin, eyes or lungs. Employees were temporarily evacuated to areas at least 220 yards away, but they were allowed to return to the area after tests by a hazardous materials team found no contamination in the building.
Change of positions for Hanford leaders – Business | Tri-City Herald : Mid-Columbia news
Washington Closure Hanford president Chuck Spencer will become president of the tank farm contractor Washington River Protection Solutions on Oct. 1.
He will replace River Protection Solutions president and project manager Bill Johnson, who is retiring.
In a Tuesday e-mail to Washington River Protection Solutions employees, Johnson said retirement will allow him to spend more time with his family.
Spencer's move from Washington Closure to Washington River Protection Solutions is considered a transfer within the URS Corp. That company partly owns Washington River Protection Solutions and Washington Closure.
Overflow of nitric acid creates emergency in Oak Ridge lab | tennessean.com | The Tennessean
An emergency at the Oak Ridge National Laboratory after a release this morning of nitric acid ' a corrosive material that can cause severe burns – is moving into cleanup stage, officials said.
Advertisement
A hazardous materials team is planning to enter the facility to clean up the spill,' according to a U.S. Department of Energy emailed statement.
The accident took place while a truck was filling a tank with nitric acid, and it overflowed.
The building where the spill happened is a waste facility operated by the Bechtel Jacobs Co. Four people were evacuated from the building. No injuries have been reported at this time.
---
Other Energy News
U.S. Chamber of Commerce Calls for Trial of Climate Science
The U.S. Chamber of Commerce, the world's largest business federation, wants to put climate change science on trial.
In an attempt to head off a U.S. EPA finding that climate change endangers public health and welfare in the United States, the Chamber Tuesday petitioned the federal agency for a trial-like hearing of the scientific evidence before an administrative judge or EPA official.
"An endangerment finding would give rise to the most far-reaching rulemaking in American history," the Chamber said in its petition. "Before embarking on that long, costly process, EPA ought to do everything possible to assure the American people of the ultimate scientific accuracy of its decision."
The Importance of Geothermal Power | The Moderate Voice
In the world of renewables, most of the attention is on the wind and the sun. Geothermal power just hasn't gotten the same respect. That could be changing, as both the Obama Administration and Silicon Valley are considering the heat under the ground as a potentially huge source of clean, domestic U.S. energy, but recent setbacks are calling into question how much geothermal can contribute. Given the potential benefits, we should be doubling our efforts to make geothermal a viable power source for the U.S.
Some background: All thermal power plants use the same basic process. A heat source (burning coal or gas, uranium, concentrated solar energy) is used to turn water into steam, and the energy released turns a turbine that produces electricity. What sets geothermal apart is that the steam comes directly from the ground. Water percolates down through cracks in the ground and is heated to the boiling point by hot rocks underground (in some cases coming back up as a geyser think Old Faithful), and the resulting steam is drawn up via a well to a turbine.
telegraphjournal – Energy challenge | Dave MacLean – Breaking News, New Brunswick, Canada
SAINT
JOHN – A prominent researcher and academic says New Brunswick should abandon its
pursuit of the nuclear energy sector in favour of renewable energy and related
new technology.
Yves Gagnon, who holds the K.C. Irving Chair in Sustainable Development at the Université de Moncton, said after a presentation to an IT conference Tuesday that, if the province wants to become a leader in the energy sector, it should forget about nuclear energy and fossil fuel-based energy generation in favour of wind, solar and tidal power.
David Crane – A Regional Approach to Cleaner Energy – washingtonpost.com
Energy plans, like health-care plans, tend to be complex. These days they are particularly complicated because any modern energy plan needs to dovetail with real solutions to climate change, perhaps the single most urgent socio-environmental issue mankind has ever confronted. With regard to timing, energy plans must differentiate between what we can realistically do in the next five to 10 years and what we can hope to achieve by 2030 to 2050.
Simply put, most Americans want access to reliable, affordable and increasingly sustainable power. Yes, we're all worried about national security. We're also concerned that the burden and benefit of a new energy plan be shared equitably among the various regions of our country. But consumers are tired of promises for the distant future. We don't want to try to plumb more than a thousand pages of strategy to discern what the goal might be for tomorrow. We want a comprehensible plan for the here and now.
---
Nuclear Editorial and Opinions
McCain, Udall agree, but they're still wrong | Colorado Statesman
he hearing Sen. Mark Udall and Sen. John McCain conducted in Estes Park concerning climate change, Rocky Mountain National Park, and our other national parks was reported by some as a proof' for global warming.
Having attended the hearing myself, I found that to not be the case.
Throughout the hearing, it was obvious that both senators assumed anthropogenic carbon dioxide is the primary reason for any changes that occur to our local climate. That assumption, however, was never substantiated or allowed to be challenged. Sen. Udall stated at the beginning of the meeting that they were not going to discuss or debate any of the merits of the global warming argument.
Nuclear nonsense – Salt Lake Tribune
Gov. Gary Herbert supports a full palette of energy options for Utah. The clean greens: solar, geothermal, wind. The dirty browns: coal, oil, natural gas. And the chameleon of electricity production, nuclear fission, which provides clean power but carries its own environmental and safety baggage.
Nuclear power plants were popular until a near meltdown of a reactor in Pennsylvania in 1979 shocked the nation to its senses. There hasn't been a domestic plant built since.
But in the rush to curb climate change, well-founded fears have been forgotten and a nuclear revival is underway. Nuclear power plants emit only water vapor and produce enough power to replace fossil fuels as a base-load provider of electricity. The federal Nuclear Regulatory Commission has received applications for 26 new reactors and more are expected, including paperwork for a proposed plant near Green River in Emery County, which would be Utah's first.
Building nuclear plant is extremely risky
As a fairly new resident of San Antonio, but a well seasoned reactor engineer and energy analyst, I would like to present my comments concerning investing in additional nuclear power by San Antonio residents.
For 17 years, I worked in a nuclear power plant for a utility that owned two nuclear power stations and attempted to build a third. In the 1980s my company invested billions of dollars toward building two new nuclear plants with a lot of analysis showing the need for the plants. The plant was never finished due to multiple issues, primarily the inability to resolve intervener issues and changing regulations.
Who won and who lost in this attempt? The companies building the plants received their pay. The companies who supplied the materials were paid. The utility company engineers, executives, lawyers, etc. were paid. The people of the community lost. They had to pay for the plant and never received any electricity from it.
I contend that investing in a nuclear power plant is one of the most risky investments available. A simple review of the history of the last attempts to build a nuclear plant here in the U.S will show plants that never achieved operations, plants that were required to shut down early, and extreme over-budget and delayed projects. Even a simpler project of the Yucca Mountain waste repository was not able to be completed even after spending billions of dollars.
The Top Nuclear Stories is published twice weekly. It is a produced
using a combination of social bookmarking and programming.
You can view or join the public group and add your own stories
by going here -> http://groups.diigo.com/groups/nukenews