Okay, I'm back after a couple of weeks of hack attacks. I'm hoping I've been able to finally clean up what has happened as somebody has been deleting all of my work for over a month now, causing a huge amount of work. As a result I'm several weeks behind at this point. We'll see…
The last couple of newsletters will be a bit damaged in terms of images being located in the wrong place.  Other than that I've also cut down on the number of regular stories.
Getting caught back up hasn't been easy as a lot has been going on besides keeping news up to date.
---
Top Nuclear Stories Index
---
Nuclear Reactor News
Raitt defends move to shelve nuclear reactors – The Globe and Mail
Natural Resources Minister Lisa Raitt is defending her government's decision to shelve the two Maple reactors, arguing that they wouldn't have prevented the global isotope crisis because they simply couldn't be brought online.
"The reality is that the Maples would not have solved this problem today," she said in an interview with The Globe and Mail Thursday.
But she said an expert panel on isotope alternatives will take a second look at the mothballed reactors because restarting the Maples is part of at least one of the 22 proposals submitted to the panel – that of medical technology company MDS Nordion, which is suing AECL over the decision not to bring the two reactors online. Medical isotopes are used in diagnostic tests.

Water-shortage comes in way of Bihar's Nuclear power plant
Patna, (BiharTimes): Water-shortage is coming in the way of Bihar's first nuclear power plant at Rajauli block in Nawada district. The region is almost at the border with Jharkhand and very near to the northern extent of Chotanagpur plateau; thus faces perennial water-scarcity.
As per the guidelines of the Nuclear Power Corporation of India Limited (NPCIL), at least 32,000 cubic metre water will be required per hour for running the proposed 4×700 MW plant. The water available at Phulwaria dam at Rajauli will fulfil only one-third of the requirement.
Bishop advises against nuclear energy
A Christian cleric, Olugbenga Olu, has advised the Federal Government against embracing nuclear energy to solve the nation's energy crisis.
Mr. Olu, the Bishop of the newly created Remo Central Diocese of the Methodist Church of Nigeria in Ogun State, said that the cost implication of such a venture would be too much on the nation, aside from the dearth of nuclear expertise in the country.
He said he feared for nuclear accidents that could lead to serious radiation effects, which the nation was not yet disposed to handle effectively.
According to him, "the harmful effect of radioactive elements on the human, among several other negative tendencies, are better imagined than experienced".
The cleric said the church favoured the option of exploiting wind, coal, gas and hydro resources, as sources of power, adding that they were "better alternatives to nuclear energy and its attendant risks."
Austin's rancorous nuclear history
Early 1960s: The federal government proposes a nuclear reactor alongside Town Lake. The City Council rejects the proposal, which contracting giant Brown and Root had advised the city would have major cost overruns.
1971: Houston Lighting & Power announces a feasibility study of building a nuclear power plant to be shared by Austin, San Antonio and Corpus Christi.
September 1972: Austin voters reject a $289 million bond referendum proposed by then-mayor Roy Butler for nuclear power, 52 percent to 48 percent. It would have funded Austin's involvement in the South Texas Nuclear Project, which Brown and Root was going to build.
November 1973: Voters approve a $161 million bond referendum for nuclear power, 51 percent to 49 percent.
1976: The first concrete for the project is laid. With University of Texas students out, Austin voters reject a referendum in August requiring Austin to sell its share of the South Texas Nuclear Project, 75 percent to 25 percent.
Vt. will investigate Entergy – Bennington Banner
Exactly how did Entergy get away with not monitoring the radiation emitted by spent fuel stored in dry casks at Vermont Yankee nuclear power plant in Vernon?
To answer that question, the Public Service Board is opening an investigation today in Montpelier. During the investigation, the PSB will also determine if penalties should be assessed against Entergy for any failure on its part to comply with board orders.
In April 2006, the PSB issued a certificate of public good allowing Entergy to store spent fuel in dry casks on a concrete pad just north of the reactor building.
At this time, there are five casks with 68 fuel assemblies each on the pad. As part of that certificate, Entergy was required to continuously monitor the temperature of the dry casks. It was also required to conduct monthly "radiation surveillance" of the casks.
"The Department of Public Service and (Entergy), in consultation with the Department of Health, will develop a protocol for reporting the results of such monitoring and surveillance to the DPS and the Department of Health," stated the certificate of public good.
But on July 31, Entergy filed a letter with the PSB reporting that though it had been monitoring the temperature of the casks, it had not initiated the required monthly radiation checks.
Chubu Finds More Damage at Nuclear Plant After Quake – Bloomberg.com
Chubu Electric Power Co. may burn more fossil fuels to keep lights on and machinery running in Nagoya, Japan's third-largest metropolitan area, as the utility finds more earthquake damage to its Hamaoka nuclear plant.
Both functioning reactors at Hamaoka shut down after a 6.5- magnitude quake on Aug. 11 and as of today Chubu found 39 problems, including neutron monitor and auxiliary transformer malfunctions. There's no estimate when the reactors will resume operation, spokesman Toshimitsu Shibata said by phone.
A monthlong closure at Hamaoka, which generated 16 percent of the Nagoya-based utility's electric power last year, would increase costs by about 10 billion yen ($105 million), according Reiji Ogino, an analyst at Mitsubishi UFJ Securities Co. For a company with annual sales of more than 2 trillion yen, there wouldn't be any serious affect on Chubu's share price, he said.
Petition opposes Vermont Yankee extension | burlingtonfreepress.com | The Burlington Free Press
If a picture's worth a thousand words, the Vermont Public Interest Research Group's photo mosaic of about 5,000 mini-portraits is something like 5 million words. And those words all say Vermont Yankee should be decommissioned.
Advertisement
VPIRG unveiled the mosaic Thursday on Elizabeth Hunt's freshly cut lawn in South Burlington. The mosaic's miniature portraits, taken of people at their homes throughout Vermont, put together and tinted slightly, become a pixilated picture roughly the size of a Publishers Clearing House check, of Hunt; her husband, Jesse Moore; and their 1-year-old son, Sam Moore.
Members of the research group said they assembled the photo petition to personalize the state's general opinion of the 650-megawatt nuclear power plant.
"You can tell a lot more by a person's face than their signature," said Anika James, 21, of Shelburne, who knocked on doors for VPIRG.
A chill hits this nuclear summer
The much-heralded nuclear "renaissance" appears to have stalled this summer, at least temporarily — not because of unsettled questions over the disposal of radioactive waste, or fear of nuclear accidents, but because the costs of building new reactors is proving prohibitive.
That, at least, was Premier Dalton McGuinty's explanation for his government's recent decision not to proceed with two new reactors for Ontario's Darlington facility. They were expected to cost $6 billion; the final tally from Atomic Energy of Canada Limited, the winning bidder, was rumoured to be closer to $26 billion.
Radioactive cows: vandals hit ads touting nuclear power in Alberta | Alberta | News | Edmonton Sun
People apparently opposed to nuclear power in Alberta have depicted their views on at least one billboard that touts the controversial technology.
Bruce Power, an Ontario company exploring nuclear development in the province, has put up billboards pitching the power source as a clean energy alternative in four Alberta communities.
But one of the company's ads recently was painted over with a glowing, dead cow with a nuclear symbol branded on its rump and the slogan "A New Brand of AB Beef." There was also a radioactive symbol painted in the "o" in Bruce Power's name.
Albert Cooper, a spokesman with Bruce Power, shrugged off the graffiti.
"It's not a big deal," he said. "We simply replaced the board and moved on."
Still, photos of the billboard were circulated among anti-nuclear advocates.
WNYC – Nuclear Plant Clears One Hurdle, Groups Say Not Enough
Indian Point nuclear plant has passed a major test. The Nuclear Regulatory Commission issued its final safety report today. It found owner Entergy can safely manage Indian Point 2 and 3 as they age over the 20-year period that new licenses would cover. But environmental advocates disagree. Deborah Brancato is with Riverkeeper.
BRANCATO: We're not surprised at all by the NRC staff's findings. They have consistently sided with Entergy throughout the proceedings, which is why interveners like Riverkeeper and the state of New York will continue to raise relevant concerns and make sure the agency does a thorough review.
A separate NRC examination of environmental issues is still underway for Indian Point. And several objections to the relicensing — including some from New York State — remain to be heard.
Water looms as key issue for nuclear proposal
Sitting in on Mayor Julián Castro's town hall meeting Monday evening felt like watching some old movie in which you know all the lines by heart.
It probably served some purpose on the front end — forcing CPS Energy officials to realize that their proposal for a $5.2 billion investment in two nuclear plants falls well short of a sure thing — but it didn't seem to shift opinions around much.
Still, with all the talk about how the Big Decision will affect our grandchildren, it was easy to wonder which question will appear most prescient decades from now.
Perhaps it will be the handwritten, photocopied 'No Nuclear Energy!' sheet passed out at the front door, on which a man named Ray Davidson Hillman guaranteed that if all North American nuclear plants are not shut down soon, the planet won't support life in one or two hundred years. If he's right, of course, no one will be around to realize how smart he was.
Money – RWE's Bulgaria Nuclear Plan on the Brink of Collapse – Standart
The new Bulgarian government is reassessing the prospects for financing of the controversial 4 billion-euro project for the construction of NPP Belene and RWE AG's plan to expand in Bulgaria's nuclear market is on the brink of collapse.
RWE say they are still probing the possibilities for realization of the project together with Bulgaria's national electric company NEK, but there still are some unsolved issues, among them being financing. And it is exactly because of the high construction costs that the Borissov-led Cabinet has put the project under question.
Sources from RWE say that the German company is going to accept any decision of the Bulgarian government concerning the Belene project.
Experts say that if the Bulgarian government withdraws its support, the project is certain to collapse, as the Bulgarian state holds 51% in the project venture and RWE?s stake is 49%.
Financial Times Deutschland reported last week that Bulgaria's government will probably announce the end of the plan to build two nuclear reactors at the Belene site.
Strong quake hits Shizuoka, injuring 112 | The Japan Times Online
A strong earthquake with a preliminary magnitude of 6.5 shook Shizuoka Prefecture and its vicinity, including the Tokyo metropolitan area, at 5:07 a.m. Tuesday, injuring 112 people and causing two nuclear reactors to automatically shut down.
The Meteorological Agency said that while the temblor will not lead to the massive quake feared in the Tokai region — the so-called Tokai quake — it will further study the data on this quake.

Florida OK's plan to build nuclear plant – South Florida – MiamiHerald.com
Florida approved a nuclear plant for the first time in more than three decades. The plant would be built in Levy County.
TALLAHASSEE — Over the objections of some residents, elected officials and environmental groups, the governor and the Cabinet on Tuesday embraced Progress Energy's controversial proposal to build a nuclear plant in Levy County — the first such plant approved in Florida in 33 years.
The vote by Gov. Charlie Crist, Attorney General Bill McCollum and Chief Financial Officer Alex Sink is not the final hurdle for Progress' plant, which still needs to secure federal approval. But the unanimous Cabinet endorsement — with Agriculture Commissioner Charles Bronson absent — helps cement what is likely to be a new era of nuclear plant construction, with Florida Power & Light also planning to build a new nuclear plant, at Turkey Point in Miami-Dade County.
TVA curtails plans for reactors at Alabama plant | tennessean.com | The Tennessean
TVA is scaling back plans for new reactors at its Bellefonte Nuclear Plant in northeast Alabama as it moves forward with building a natural-gas-powered generator adjacent to a coal-fired steam plant near Rogersville, Tenn.
Advertisement
The Bellefonte plant, picked three years ago as a possible site for America's next reactor and once eyed for up to four reactors, is now being studied for a single reactor to be built within the next decade.
TVA announced Friday that falling power sales and rising cleanup costs at the Kingston ash spill have changed plans for the nuclear plant in Hollywood, Ala.
"As the valley grows, TVA intends to meet the demand for power with a combination of conservation, energy efficiency, renewable energy sources and additional base load generation," TVA Senior Vice President Ashok Bhatnagar said.
---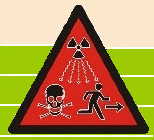 Nuclear Health and Safety News
Deseret News | Rise in thyroid cancer may be tied to radiation, diet
A medical mystery: As overall cancer rates fall, why are thyroid cancer rates rising? Diagnoses of cancer in this gland in the neck are increasing about 6 percent a year, faster than cancers found anywhere else, according to one National Cancer Institute analysis.
Researchers know one big reason: The many medical scans Americans have, for everything from neck pain to artery plaque, are turning up thousands of tiny thyroid tumors that otherwise might go undetected and often would do no harm.
"We call them 'incidentalomas,'?" says Amy Chen, a head and neck surgeon at Emory University in Atlanta and American Cancer Society researcher.
But that's not the whole story. Two recent studies, including one co-written by Chen, show larger thyroid tumors are being found at an increasing rate, too. And those can't be explained by more aggressive diagnosis alone, researchers say.
"There is something else going on" to contribute to the 37,000 cases of thyroid cancer expected this year, Chen says. That's up from 18,000 in 2000.
NCD News: 1950's radiation victims to recieve compensation from MoD
Around 1000 servicemen who were involved in the nuclear testing conducted off the coast of Australia in the 1950's, have finally won their battle to be allowed to take their claim for compensation to the courts. With the help of "after the event" insurance and a "no win no fee" lawyer, they are finally on their way to receiving a payout from the MOD for the illnesses which have plagued them and their families ever since.
The servicemen were involved in the testing of nuclear devices in the South Pacific in the 1950's and were expected to carry out such tasks as burying radioactive material and washing the vehicles used to transport the devices. At no time were they provided with protective clothing or told of the possible risks to their health. The eventual outcome has been cases of cancer, leukaemia in the servicemen's children, skin conditions and infertility.
The men have attempted to get legal aid to take their case to court but were refused. They finally turned to lawyer Neil Sampson, a partner at Rosenblat Solicitors, who agreed to take on the case on a "no win, no fee" basis. The action is one of the largest group actions taken in the UK and has been financed by gaining After The Event (ATE) insurance from Brit Insurance. The cost is expected to be millions of pounds. It has previously been thought that ATE insurance is usually capped at £200,000, but changing markets have meant that it is possible to find this type of insurance to cover as much as £20m.
Workers burned at former nuclear plant
Three workers helping clean up a former nuclear weapons site in South Carolina have been sent to a hospital for treatment of chemical burns.
Savannah River Nuclear Solutions spokesman Will Callicott says the employees were cleaning a chemical processing complex Tuesday at the Savannah River Site when they came into contact with nitric acid.
They were being evaluated at a local hospital. Four others were treated at the scene for less serious injuries.
Callicott says the workers were removing pipes from a facility formerly used to make plutonium for nuclear weapons. Officials don't think radioactive material was involved.
Overflow of nitric acid creates emergency in Oak Ridge lab | tennessean.com | The Tennessean
An emergency at the Oak Ridge National Laboratory after a release this morning of nitric acid – a corrosive material that can cause severe burns – is moving into cleanup stage, officials said.
Advertisement
"A hazardous materials team is planning to enter the facility to clean up the spill," according to a U.S. Department of Energy emailed statement.
The accident took place while a truck was filling a tank with nitric acid, and it overflowed.
The building where the spill happened is a waste facility operated by the Bechtel Jacobs Co. Four people were evacuated from the building. No injuries have been reported at this time.
The Hawk Eye: Finding possible link after decades of illness
During the Vietnam War, the hell that was soldiers' daily lives sometimes was complicated by their exposure to plastic explosives and their neurotoxic effects. Back home, munitions workers faced similar nightmares.
Though not wandering the jungle in search of Viet Cong, workers on the front lines at the Iowa Army Ammunition Plant knew that at any moment they could be injured or die in an explosion.
And those who were lucky or smart enough to survive could have ended up like Mary Ludlow.
Ludlow, a Wisconsin resident, worked two stints at the plant in the late-1960s, totaling about six months. Ludlow left the plant a second time, and for good, when her then-husband decided to pursue a graduate degree at Iowa State University in Ames.
YouTube – Widow of Poisoned Nuclear Worker Wants Justice
Interview with Jan Lovelace, widow of poisoned nuclear complex worker Harry Lovelace, details the trials both have gone through to try get help through the Energy Employee Occupational Illness Compensation Program Act of 2000 (EEOICPA) administered by the U.S. Dept. of Labor. Jan also describes the extreme personal difficulties of Harry's illness, attributed to his work as a fireman at the Oak Ridge National Laboratory in Tennessee. Ten-minutes, filmed by Wes Rehberg, music by Paul Page, ©2009 Wild Clearing
Ex-staffer at Dimona nuclear reactor says made to drink uranium – Haaretz – Israel News
Workers at the nuclear reactor facility in Dimona were made to volunteer to drink uranium in 1998 as part of an experiment, according to a lawsuit filed four months ago in the Be'er Sheva Labor Tribunal by a former worker at the facility.
The experiment was allegedly carried out without obtaining written consent from the workers or warning them of risks or side effects, as required by the Declaration of Helsinki on human experimentation.
The Israel Atomic Energy Commission said in a statement that the Dimona facility "has the safety and health of its workers as its highest priority."
ESA News Release: U.S. Labor Department reaches $5 billion in benefits paid and 8th anniversary of Energy Employees Occupational Illness Compensation Program Act [07/27/2009]
U.S. Labor Department reaches $5 billion in benefits paid and 8th anniversary of Energy Employees Occupational Illness Compensation Program Act
WASHINGTON — The U.S. Department of Labor today announced that it has paid more than $5 billion in compensation and medical benefits to more than 52,600 claimants nationwide under the Energy Employees Occupational Illness Compensation Program Act (EEOICPA). This milestone coincides with the eighth anniversary of the Labor Department's administration of the EEOICPA, which provides compensation and medical benefits to employees who became ill as a result of working in the nuclear weapons industry.
"I am proud to announce that the Labor Department has delivered more than $5 billion in compensation and medical benefits to deserving workers and their families during the eight years it has administered the EEOICPA," said Shelby Hallmark, acting assistant secretary of labor for employment standards. "The department is dedicated to carrying out the vital mission of this program: getting compensation and medical benefits to eligible workers and their survivors as quickly and consistently as possible. We will continue to strengthen the adjudication process, our outreach efforts and claimant services in order to carry out the EEOICPA in a manner that is consistent with the law as enacted by Congress."
Radiation Therapy May Increase Diabetes Risk In Childhood Cancer Survivors
Childhood cancer survivors treated with total body or abdominal radiation may have an increased risk of diabetes, according to a report in the August 10/24 issue of Archives of Internal Medicine, one of the JAMA/Archives journals. This correlation does not appear to be related to patients' body mass index or physical inactivity.
Palisades nuclear plant says it has fixed second tritium leak – MLive.com
A second radioactive leak at the Palisades nuclear plant has been fixed.
"I'm happy to say we have found the source of the leak," said Mark Savage, the public-affairs and communications director for Palisades, "and have repaired that."
The new leak was at a turn in a pipe and was because of the failure of a weld, Savage said. The pipes and welds are stainless steel.
"We think it was during original construction," Savage said.
In June, Savage told the Van Buren County Board of Commissioners that tritium levels were rising in monitoring wells.
Japan, Kazakhstan share fate as nuclear victims | The Japan Times Online
A three-part exhibit titled "Against Nuclear Arms" opened Monday at the United Nations as testament to the victims of the atomic bombings in Japan and 40 years of nuclear tests carried out in Kazakhstan.
The exhibit is being presented by the Japan and Kazakhstan missions as part of ongoing efforts for nuclear disarmament and nonproliferation. It will be on display until Sept. 30.

---
NRC News
FR: NRC: uranium mining license application
Uranium One Incorporated; Moore Ranch In-Situ Recovery Project; New Source Material License Application; Notice of Intent To Prepare a Supplemental Environmental Impact Statement
AGENCY: Nuclear Regulatory Commission. ACTION: Notice of Intent (NOI).
SUMMARY: Uranium One Incorporated (Uranium One) submitted an application for a new source material license for the Moore Ranch In- Situ Recovery (ISR) Project to be located in Campbell County, Wyoming, approximately 50 miles south-southwest of Gillette, Wyoming and approximately 45 miles north-northeast of Casper, Wyoming. The application proposes the construction, operation, and decommissioning of ISR, also known as in-situ recovery, facilities and restoration of the aquifer from which the uranium is being extracted. Uranium One submitted the application for the new source material license to the U.S. Nuclear Regulatory Commission (NRC) by a letter dated October 2, 2007. A notice of receipt and availability of the license application, including the Environmental Report (ER) and opportunity to request a hearing was published in the Federal Register on January 25, 2008 (73 FR 4642).
NRC – NRC Requires Improvements at USEC Paducah Facility
The U.S. Nuclear Regulatory Commission has issued three Confirmatory Orders to the United States Enrichment Corporation's Paducah, Ky., facility as part of settlement agreements involving three unrelated issues.
One issue involved operators concealing damaged equipment and falsifying records while moving a uranium hexafluoride cylinder. In the second issue, classified information was mishandled when a package was sent to an unapproved mailing address. The third issue stemmed from a U.S. Department of Labor decision that USEC retaliated against a former manager and an NRC concern for the potential influence this would have on the willingness of other employees to raise safety concerns.
In each case, USEC requested the alternative dispute resolution process, which includes the use of a mediator, to resolve its differences with the NRC concerning the apparent violations and to discuss corrective actions. The confirmatory orders document USEC's commitments to the NRC reached as part of the NRC's ADR process, which can be requested in place of traditional NRC enforcement. Often, the ADR process is more effective in developing effective long-term corrective actions than traditional enforcement.
NRC – NRC Accepts GE-Hitachi Application for Uranium Enrichment Facility in North Carolina
The Nuclear Regulatory Commission has accepted for formal review an application by General Electric-Hitachi Global Laser Enrichment for a license to construct and operate a uranium enrichment plant using laser technology in Wilmington, N.C.
GE-Hitachi submitted the application in two stages: an environmental report, submitted on Jan. 30, and a safety report, tendered on June 26. The NRC staff has completed an initial acceptance review and determined that the application is sufficiently complete for the agency to begin its formal licensing reviews. The agency has already requested additional information from the applicant, and additional requests are possible throughout the licensing review. Acceptance of the application for review does not indicate whether the Commission will issue a license.
NRC: Dry cask test was eliminated: Times Argus Online
The concrete-and-steel "dry casks" used at the Vermont Yankee plant to store spent nuclear fuel were not tested as completely as they should have been, according to federal regulators.
But the decision by Holtec International, the New Jersey company that built the casks, to omit one set of tests does not pose a safety risk, Nuclear Regulatory Commission officials said Wednesday. That's because there were other kinds of inspections done on those casks, and the waste stored in the casks is not as hot as allowed, meaning they are safe even though they were not tested with pressurized helium as required under a federal licensing agreement.
About 109 of the casks that were not completely tested are in use nationwide, including five at Vermont Yankee, regulators say.
"The violation is a concern" because the canister "is relied upon to prevent the release of radioactive material," according to a letter from the NRC to Holtec. "It is also relied upon to maintain an inert environment and sufficient helium pressure to keep cladding temperatures below the acceptable limit."
NRC – NRC Issues Final Safety Evaluation Report for Indian Point Nuclear Power Plant License Renewal
The Nuclear Regulatory Commission has issued its final safety evaluation report (SER) for the proposed renewal of the operating licenses for Indian Point Nuclear Generating Unit numbers 2 and 3, and concluded that there are no open items that would preclude license renewal for an additional 20 years of operation.
The report documents the results of the NRC staff's review of the license renewal application and site audits of the plant's aging management programs to address the safety of plant operations during the period of extended operation. It represents the culmination of NRC's comprehensive review of the application and inspection of the plant to verify license renewal implementation is consistent with the application. Overall, the results show that the applicant has identified actions that have been or will be taken to manage the effects of aging in the appropriate systems, structures and components of the plant and that their functions will be maintained during the period of extended operation.
The NRC's ghastly failure | Philadelphia Inquirer | 08/12/2009
It and the Veterans Affairs Department papered over cancer treatment errors.
When news broke of the bungled radiation treatments given to prostate cancer patients at the Philadelphia VA hospital, the Nuclear Regulatory Commission was quick to deflect responsibility. The agency said it learned of the problems only in May 2008 and then moved "aggressively and decisively" to correct them.
The Department of Veterans Affairs took a similar line. Testifying before a Senate committee in June, acting VA Undersecretary for Health Gerald Cross expressed regret that "this problem went undetected for nearly six years."
But the NRC's own records tell a different story. Documents readily accessible on its Web site show it knew of Dr. Gary Kao's pattern of errors in 2003, saw it recur in 2005, and did nothing about it until 2008. Far from "undetected," this problem was papered over by the two agencies.
The veterans with the greatest grievance are therefore those treated after 2005. They had no way of knowing what the NRC had learned not once, but twice: that Kao, despite his good intentions, had no business implanting radioactive seeds in anyone.
NRC: National Source Tracking System: Blog
NSTS Radiography One Stop Workshop for the Southwest Region
The NRC and the State of TX are hosting an NSTS Radiography One Stop Workshop for the Southwest Region (TX, OK, LA). The one day workshop is scheduled for September 9th! If you plan on attending, and have not done so already, please RSVP to Chris Myers by August 14th. See our flyer PDF Icon exit icon and the workshop agenda PDF Icon for details.
Also, we will have many resources available to help you in any phase of the credentialing process for obtaining online access to NSTS. Reporting to NSTS online is fast and easy, and it all starts with your enrollment online at http://pki.nrc.gov/. Select the link for the Digital Certificate Center. Select the links for New Request and select Continue to access the online enrollment form. When completing the online enrollment form, make sure you enter your name EXACTLY as it appears on your driver's license. Also, when entering company name, make sure you enter the full legal name of your company.
If you have questions about the online enrollment, please contact the NSTS Help Desk! They are here to help: Toll Free 1-877-671-6787 or via email at NSTS.Help@nrc.gov
NRC to Webcast Meeting on LowLevel Waste Disposal Problems — Environmental Protection
The U.S. Nuclear Regulatory Commission is asking hospitals, universities, and others who use radioactive materials for research to explain how they are affected by limited access to low-level waste disposal facilities.
If important research has been affected or stopped because disposal is limited, NRC wants to know and factor that into future decisions, according to its announcement of an Oct. 7 public meeting on this topic that appeared in the Federal Register. The meeting will take place at NRC's Rockville, Md., headquarters, and the public will be able to participate via a Webcast. NRC's public Web site will provide Webcast and meeting details starting in late September.
The questions NRC asked in its notice of the meeting included:
NRC says plant records falsified – The State
A contract foreman with Columbia's Westinghouse nuclear fuel plant has been fired and the company cited by federal regulators after inspectors found that the foreman falsified safety records at the Bluff Road facility.
The Nuclear Regulatory Commission announced a settlement Friday with Westinghouse in which the company said it will improve oversight of contractors hired to work the plant. It also agreed to an assessment of how well company employees are trained to investigate wrongdoing.
Company spokesman Jackie McCoy said the contract foreman had been relieved of his duties, but she declined to name the person. She said the contract foreman oversaw fewer than 10 employees at the plant, near the Congaree River south of Interstate 77.
Westinghouse Electric Co.'s 550,000-square-foot plant, one of the few of its kind in the United States, makes fuel rods for nuclear power stations across the country. The Bluff Road factory is one of the Columbia area's largest employers, with more than 1,000 workers.
---
Nuclear Fuel Cycle News
U.S. approves new contract for Russian nuclear fuel imports | Top Russian news and analysis online | 'RIA Novosti' newswire
The U.S. Department of Commerce has approved a new long-term contract for imports by a U.S. company of Russian low-enriched uranium, Russia's state nuclear company Atomenergoprom said on Friday.
On August 19, the department "approved a direct contract for deliveries by Techsnabexport [Atomenergoprom's uranium export arm] of enriched uranium to the U.S. energy company Constellation Energy Nuclear Group," the company said in a statement.
The contract is the sixth in a series of deals between U.S. firms and Techsnabexport signed in May-July of this year.
The department earlier approved two Techsnabexport contracts with electricity supplier and distributor Exelon Corporation, and is currently considering approval of three other contracts with the fuel industry servicing company Fuelco.
Uranerz Signs Long-Term Contract For Uranium – Nuclear Power Industry News
Second contract signed by Uranerz for the sale of uranium to a U.S. utility
Uranerz Energy Corporation has announced that it has entered into an agreement for the sale of uranium to one of the United States' largest nuclear operators, with plants located in several states.
This is the second contract signed by Uranerz for the sale of uranium to a U.S. utility; the Company announced its first such contract in July 2009.
This agreement is a long-term contract with deliveries over a five year period and pricing which contains market referenced prices, with combined spot and long term indicators, to set the final sales price. The agreement's pricing structure contains floor prices to provide Uranerz with downside protection and ceiling prices which protect the buyer from unlimited upside price risk.
Uranerz continues to pursue additional uranium off-take sales opportunities to develop a portfolio that reflects a balance between market-related and fixed price contracts thus providing appropriate security to market price fluctuations, production cost fluctuations and pricing diversification.
Deseret News | Groups want to stop new uranium mine
Two environmental groups have asked federal land managers to reconsider their approval of Utah's first new uranium mine in three decades.
The Southern Utah Wilderness Alliance and Uranium Watch oppose the Daneros Mine, located about 120 miles from Natural Bridges National Monument in southeastern Utah.
The groups also want the U.S. Bureau of Land Management to stop Australia-based White Canyon Uranium from mining there until the agency's Utah director, Selma Sierra, determines whether the mine's environmental impact was sufficiently studied.
"There are a lot of issues associated with uranium mining that were not adequately assessed before the permits were issued," said Liz Thomas, a lawyer for SUWA.
Uranium mining 'a health risk' (Science Alert)
Uranium mining could present WA communities with a variety of health problems, from leukemia to congenital defects, according to a health expert at a recent forum.
Speaking at the Public Health Association of Australia's "Uranium Mining: What are the health risks for WA?" seminar, Nobel Peace Prize nominee Dr Helen Caldicott said the public health effects on Western Australians could be disastrous if plans to begin uranium mining in the State go ahead.
Dr Caldicott said miners and nearby residents could be at risk should they be exposed to harmful materials.

Officials find uranium ore at port of entry – Silver City Sun-News
A box of uranium ore was discovered Friday at the Anthony port of entry, according to New Mexico State Police.
A Fed-Ex truck going through radiological screening set off an alarm and was found to be emanating high levels of gamma rays.
The uranium ore was found in an unmarked, 8-inch by 8-inch by 8-inch box mailed by an out-of-state firefighter who travels the country teaching how to detect radiological dirty bombs, according to state police, which did not release the firefighter's name.
It is legal to ship uranium ore, but it must be disclosed to the shipping company and a placarded and hazardous material-certified driver must drive the truck.
Vehicles carrying low-level, naturally occurring radioactive material in things like clay floor tiles, gravel, fertilizer and propane sometimes trip alarms.
High Tech Weaponry used in Gaza: Radiation contamination by Depleted Uranium
I am a Middle East Consultant living in the UK and would like all people living in or near areas of conflict to understand the High Tech Weaponry used by many military establishments worldwide, especially the US (the manufacturers) and other NATO forces.
The reason for pointing this out to you is as a response to my research on the terrible rise in cancer related deaths. This is not only confined to military personnel in the battle zone but also the indiscriminate contamination of civilians, field crops and water supplies in the immediate area as well as the adjacent areas/countries. Below is my report:
Concerns regarding radiation contamination by the use of Depleted Uranium (DU) weaponry in the Balkans, Kuwait, Iraq, Afghanistan, Pakistan and Eastern Mediterranean Countries.
The majority of high tech weapons today contain Depleted Uranium and or other Heavy Metals. Some are coated in DU and others have both DU and Heavy Metal in their warheads. DU is also used to act as a counterweight.
Demonstrations In Helsinki And Tampere Against Uranium Mining | News | YLE Uutiset | yle.fi
Protesters gathered in Helsinki and Tampere on Thursday to lend support to residents of Ranua, in Finnish Lapland, who oppose plans for uranium mining in the area.
The French energy group Areva has filed an application with the Ministry Employment and the Economy for a uranium mining claim at Ranua, just south of Rovaniemi. If granted, the claim would allow Areva to carrying out prospecting in the area.
According to a local activisit, Kaisa Kaikkonen, granting the claim could force residents of the area to live for decades in fear of the start-up of uranium mining.

The Associated Press: Idaho's Risch backs deal to help enrichment plant
U.S. Sen. Jim Risch would back doubling federal loan guarantees for U.S. uranium enrichment projects to $4 billion and awarding half to a proposed new Ohio plant, if that's what it takes to help a competing proposal in Idaho that the first-term Republican fears could fall victim to politics.
Risch told The Associated Press in an interview Thursday the political clout of lawmakers in Ohio, an important battleground state in presidential politics, could wind up hurting efforts by French-owned Areva Inc. to secure the $2 billion the Department of Energy currently has set aside for loan guarantees to uranium enrichment projects.
USEC Inc. was told by the DOE in late July it wouldn't get the guarantees because its partially built plant near Cincinnati wasn't ready to go forward. Just a week later, however, the agency offered the Bethesda, Md.-based-company another six months before doing a final review of the loan application.
Colorado Independent » Obama, McCain, Salazar put spotlight on Grand Canyon uranium-mining claims
What better way to take your mind off the huge hole the American economy is stuck in these days than to visit the biggest hole in the nation?
President Obama and his family will take a trip the Grand Canyon Sunday, just days ahead of a congressional junket to the site led by Obama's GOP opponent for the White House last year, Sen. John McCain, R-Ariz.
McCain will be joined by current Colorado Sen. Mark Udall and former Colorado senator and now Interior Secretary Ken Salazar, both Democrats, in the tour next week.
Salazar recently called a timeout on new uranium mining claims on public lands near Grand Canyon National Park while the administration weighs withdrawing up to 1 million acres of national forest from potential uranium mining and Congress considers revamping the 1872 mining law to provide hard-rock mining royalties and create a fund for mine pollution cleanups.
AFP: Drive for atomic energy adds to nuclear challenge: US
A senior US official acknowledged on Wednesday that the growing demand for atomic energy in response to climate change was adding to the challenges of preventing the spread of nuclear weapons.
"Some people are calling this a nuclear renaissance, it's very much in vogue," said Susan Burk, the US president's special representative for nuclear non-proliferation in what she termed her first public presentation.
The peaceful use of atomic energy is one of the three pillars of the Non Proliferation Treaty (NPT), allowing countries that have signed up the right to the peaceful use of nuclear power in return for disarmament or giving up weapons ambitions.

Rapid City Journal | Uranium One buying Wyoming uranium facilities
Uranium One Inc. is buying several uranium facilities in Wyoming's Powder River Basin, including in Campbell and Johnson counties.
The company said this week that it has agreed to pay $35 million for the Irigaray in-situ recovery central processing plant in Johnson County, the Christensen Ranch processing facility in Campbell County and several uranium resources in the Powder River Basin.
The company also plans to open a separate processing facility at the Moore Ranch in southern Campbell County.
Uranium One is one of the world's largest uranium producers and has assets located in Kazakhstan, Australia and South Africa, as well as the United States.
It says its buying the facilities from subsidiaries of AREVA and EDF.
Greens oppose sending new uranium production by rail – 12/08/2009
Australia could see a five to tenfold increase of radioactive rail cargo if proposed uranium mines in South and Western Australia go ahead.
Green Senator Scott Ludlum says rail cars carrying radioactive material are a concern for rail workers and communities on the line to Darwin.
He's calling on communities across Australia to stand up against the expansion of uranium mining.
NM seeks to intervene in uranium case – KVIA.com El Paso, Las Cruces – Weather, News, Sports –
The state of New Mexico has filed a court brief backing a uranium company's request for a federal appeals court review of an April decision.
The decision says a proposed uranium mine site in western New Mexico is on American Indian land.
The attorney general's office and the governor's chief counsel filed the friend of the court brief Monday before the 10th U.S. Circuit Court of Appeals in Denver.
Development of Risk Maps to Minimize Uranium Exposures in the Navajo Churchrock Mining District – Articles
Background: Decades of improper disposal of uranium-mining wastes on the Navajo Nation has resulted in adverse human and ecological health impacts as well as socio-cultural problems. As the Navajo people become increasingly aware of the contamination problems, there is a need to develop a risk-communication strategy to properly inform tribal members of the extent and severity of the health risks. To be most effective, this strategy needs to blend accepted riskcommunication techniques with Navajo perspectives such that the strategy can be used at the community level to inform culturally- and toxicologically-relevant decisions about land and water
use as well as mine-waste remediation.
Uranium workshops for Indigenous communities
Recent uranium workshops hosted by the Yamatji Marlpa Aboriginal Corporation in Western Australia were an opportunity for traditional owners to become involved in a new mining industry from its beginning, Yamatji chief executive Simon Hawkins told MINING DAILY.
"A lot of the previous mining activity in Western Australia occurred pre-Native Title so traditional owners see uranium as an opportunity to actually have a proper partnership with the activity on their country post-Native Title," Hawkins said.
Durango Herald News, Coloradans grapple with promise, threat of uranium
The Durango Herald looks at plans to open a uranium mill between Durango and Grand Junction, outside Naturita. If approved, it would be one of only two uranium mills in the state. Given Durango's history of uranium processing (uranium in the first atomic bomb was processed at the former Smelter plant, which later became a Superfund cleanup site), we look at the decisions to be made that will determine whether the promise of uranium is fulfilled.
NATURITA – The resurgence of uranium mining in Western Colorado rests on a few promises.
This time, it will be different.
This time, the boom won't go bust.
This time, the government can be trusted to do its job.
---
Nuclear Waste News
Hot spots found at nuclear dump site – John O'Groat Journal and Caithness Courier
A PROBE is under way after the discovery of radioactive contamination at the site earmarked for Dounreay's new low-level waste (LLW) dump.
advertising
Two hot spots were detected by a monitoring team in a field just over 200 metres from the perimeter fence to the east of the former experimental fast reactor complex.
More finds could hit the schedule for the ?110 million dump which is designed to take all the LLW produced by the plant and the neighbouring MOD site at Vulcan.
The hot spots also raise question marks about the possible spread inland of contamination from historic operations at Dounreay.
The site's multi-million-pound drive to deal with off-site pollution is focused on the seabed immediately off the plant and stretches of the surrounding coastline.
The Scottish Environment Protection Agency (SEPA) this week called on the site operators to review its monitoring regime in light of the latest finds.
The contamination was picked up on Thursday of last week during a scheduled month-long survey of the 44-hectare site zoned for the LLW dump, which was given planning consent in April.
Santa Susana cleanup deal released : Simi Valley : Ventura County Star
A draft cleanup agreement between the state and two federal agencies that conducted operations at a polluted former rocket engine and nuclear test site near Simi Valley was released Wednesday for public review and comment.
Missing from the consent order between the state's Department of Toxic Substances Control, the U.S. Department of Energy and NASA is the Boeing Co., the primary owner of the Santa Susana Field Laboratory.
"Unfortunately we have not gotten to a public review stage with Boeing," Maziar Movassaghi, acting director of the DTSC, said in an interview.
Traditional owners raise nuclear dump concerns – ABC News (Australian Broadcasting Corporation)
The Greens have tabled a letter in the Federal Senate from people who say they are the traditional owners of the Muckaty Land Trust calling for a meeting with the Resources Minister, Martin Ferguson, about plans for a nuclear dump on their land.
The letter has been signed by 57 of the traditional owners who are opposed to the plan.
The Greens Senator Scott Ludlam says their views about a nuclear dump on their land have not been sought and they are keen to discuss the matter with the Minister.
Storing nuclear waste a $24-billion problem
There are two million high-level radioactive fuel bundles sitting at temporary storage sites in Canada, as the Nuclear Waste Management Organization wrestles with the mandate of finding a community to host a central storage facility for the waste for perhaps tens of thousands of years.
More than 120,000 high-level radioactive fuel bundles are stored at the Point Lepreau nuclear power plant in New Brunswick. (Canadian Press)More than 120,000 high-level radioactive fuel bundles are stored at the Point Lepreau nuclear power plant in New Brunswick. (Canadian Press)
Throw in the fact that the cost of storing this nuclear waste could be up to $24 billion — a figure that will likely rise — and environmental groups are dead set against a central facility, and it shapes up to be a challenge of colossal proportions.
The process of finding a site to bury the high-level spent fuel has dragged on for decades as reactors keep churning out more spent bundles.

Experts explore Yucca alternative – ReviewJournal.com
For more than 20 years, the government's plan to dispose of highly radioactive spent fuel piling up at U.S. nuclear power reactors has been to haul it to Yucca Mountain and entomb it in a maze of tunnels.
But this year, more than a decade before the first shipment was ever expected to arrive at the mountain, 100 miles northwest of Las Vegas, and years before a license could have been approved for the project, the Obama administration halted funding, saying the Nevada site was "not an option."
That prompted a group of university experts on nuclear waste policy to explore another plan.
That plan, they hope, will chart the course for a soon-to-be-chosen Department of Energy blue ribbon panel to follow as it sets out to develop a new national nuclear waste strategy.
Idaho company claims EnergySolutions is sneaky – Salt Lake Tribune
An Idaho company has accused Salt Lake City-based EnergySolutions Inc. of cutthroat tactics, using two front groups to derail its bid to clean up a Missouri radioactive waste site.
American Ecology Corp. filed a complaint Thursday with the Idaho elections office against Harold Skamser, a veteran lobbyist working for the week-old nonprofit group Citizens for a Clean Idaho. The group is headed by former Utah developer Stephen Loosli, whose new Idaho company, okosphare, is paying Skamser and "fronting for EnergySolutions," American Ecology says in its complaint.
EnergySolutions and the Idahoans deny any ties with one another. But American Ecology President Steve Romano said his company's two-year effort to win approval for slightly radioactive waste has had community and political support until now.
AFP: Finland denies missing ship carries nuclear material
Finnish authorities dismissed talk Sunday that the Arctic Sea was bearing a cargo of nuclear material, as Russia and NATO joined forces in an international hunt for the missing vessel.
Jukka Laaksonen, head of the Finnish Radiation and Nuclear Safety Authority, said firefighters conducted radiation tests on the ship — last reported off Cape Verde — at a port in Finland before it began a voyage full of intrigue.

Arctic Sea surrounded by nuclear, ransom mysteries
Finnish officials have rejected claims that a missing Russian-manned freighter was carrying a 'secret nuclear cargo', as mystery surrounding the Arctic Sea's disappearance continues.
Russia and NATO joined forces on Sunday in an international hunt for the ship that vanished from the radar after crossing the English Channel in late July.
Jukka Laaksonen, Head of the Finnish Radiation and Nuclear Safety Authority, confirmed reports that firefighters had conducted radiation tests on the Arctic Sea before its departure from Finland.

The world's worst polluter: U.S. military | Foreign Policy Journal
No matter what we're led to believe, the world's worst polluter is not your cousin who refuses to recycle or that co-worker who drives a gas guzzler or the guy down the block who simply will not try CFL bulbs. "The U.S. Department of Defense is the largest polluter in the world, producing more hazardous waste than the five largest U.S. chemical companies combined," explains Lucinda Marshall, founder of the Feminist Peace Network. Pesticides, defoliants like Agent Orange, solvents, petroleum, lead, mercury, and depleted uranium are among the many deadly substances used by the military.
What does this mean for us? To start with, it can help illustrate how to best foment a green revolution. As Derrick Jensen reminds us: "Even if every single person in the United States were to change all their light-bulbs to fluorescent, cut the amount they drive in half, recycle half of their household waste, inflate their tire pressure to increase gas mileage, use low flow shower heads and wash clothes in lower temperature water, adjusts their thermostats two degrees up or down depending on the season, and plant a tree, it would result in a one time, 21% reduction in carbon emissions."
Contaminated dirt removed from N. AZ communities – Phoenix Arizona news, breaking news, local news, weather radar, traffic from ABC15 News | ABC15.com
Dirt and rock taken from an old uranium mining site, and used for fill dirt, has been removed from private properties south of Tusayan and at Grand Canyon Village.
The Bureau of Reclamation says its contractor excavated materials from two private residences south of Valle, from a Grand Canyon sanitary plant, from a business near the airport at Valle and from a South Rim trailer park.
The Arizona Radiation Regulatory Agency said it wasn't consulted about the clean up.
Agency director Aubrey Godwin said his agency would have advised nearby residents to stay indoors last week, during the removal, because of blowing winds.
Bureau of Reclamation spokesman Peter Soeth called the fill materials' radiation level normal for the region.
He said all but one of the six sites, to which it was hauled, had average readings for radioactivity upon first inspection.

Yucca Mountain officially dead | MNN – Mother Nature Network
Senate Majority Leader Harry Reid announces official Yucca Mountain closure. What does it mean for the nuclear industry?
The writing has been on the wall for the Yucca Mountain Nuclear Waste Repository ever since Steven Chu took control of the Department of Energy earlier this year. In March, YMNWR was cut out of the energy stimulus package, and now after a long-term campaign to rid his state of the project many call "the failed $100 billion dinosaur in the desert," Senate Majority Leader Harry Reid announced that all application funding has been cut for the project, meaning that it will likely never be resuscitated.

YUCCA MOUNTAIN: Governor votes 'no' on funding – News – ReviewJournal.com
Despite Gov. Jim Gibbons' objections, the Board of Examiners voted Tuesday to give a Washington law firm another $10 million to continue the legal fight against a high-level nuclear waste repository in Yucca Mountain.
The governor pointed out that Egan Fitzpatrick & Malsch already had received $27 million to fight Yucca Mountain, which, according to news accounts, is dead.
"Why should we give them $10 million for a dead project?" Gibbons asked.
But the other board members, Attorney General Catherine Cortez Masto and Secretary of State Ross Miller, disagreed. They argued that the legal fight must continue until the U.S. Department of Energy drops its effort to secure Nuclear Regulatory Commission licensing for Yucca Mountain.
Feds withheld negative Yucca data, say Nevada officials – Las Vegas Sun
Data shows proposed nuclear waste facility would fail, says state agency
Nevada officials say they have found evidence that the Energy Department withheld data in a licensing request that would prove a proposed nuclear waste repository at Yucca Mountain would fail.
The Nevada Agency for Nuclear Projects discovered two documents in a computerized database not included in a licensing application sent to the Nuclear Regulatory Commission that show how unsafe buried nuclear waste would be at Yucca Mountain, said Bruce Breslow, executive director of the state agency.
AdelaideNow… Dispose world's nuclear waste in SA
NUCLEAR waste from around the world should be brought to South Australia for disposal, a global energy expert believes.
There is a great opportunity for SA to make lots of money as the use of nuclear energy increases, said Paul Stevens, senior research fellow at Chatham House, the London-based Royal Institute for International Affairs.
Climate change was driving the quest to find alternative ways to power motor vehicles which created less carbon emissions.
"If we do start going down the route of electric vehicles, then nuclear is a great source of baseload electricity," Professor Stevens said.
EnergySolutions Awarded Waste Remediation Contract at Los Alamos, New Mexico
EnergySolutions, Inc. (NYSE: ES) announced today it has been awarded waste remediation contracts for the management of transuarnic waste from the U.S. Department of Energy's Los Alamos National Laboratory (LANL). The contracts are valued at $16 million and will involve retrieval, packaging, and disposition of transuranic waste.
"EnergySolutions has worked closely with Los Alamos on many projects and appreciates the confidence the DOE has in EnergySolutions to manage this waste for final disposition," said Steve Creamer, CEO and Chairman of EnergySolutions.
Since 2005 EnergySolutions has been working with LANL to repackage transuranic legacy waste to meet the requirements for disposal at the Waste Isolation Pilot Plant located in Carlsbad, New Mexico. Under the newly awarded contracts, EnergySolutions will continue its operations in existing facilities as well as develop and operate two new transuranic debris processing lines through 2010.
de.indymedia.org | Gorleben chosen in revenge against East
A West German provincial leader placed a nuclear waste dump near the border with communist East Germany out of revenge for the East Germans doing the same on their side of the border. So claims a retired geology professor involved in the 1970s search for a salt deposit to be made a nuclear dump.
Gerd Lüttig told the ddp news agency that's how Gorleben came to be chosen in 1977 by the Conservative premier of Lower Saxony state, Ernst Albrecht. Out of 100 salt deposits investigated, all of them in northern Germany, Gorleben was in the final shortlist of eight.
Lüttig says Albrecht wanted a location near the border because the East Germans "got us into hot water with their final repository at Morsleben".
Gorleben and Morsleben are about 95 kilometres apart as the crow flies, by road Morsleben is 120 kms south of Gorleben. Both villages were close to the border that separated the two Germanies at time when the communist regime still killed people trying to escape across what was regarded as the world's deadliest border.
---
Nuclear Policy News
Regulators order FPL to disclose executive pay | HeraldTribune.com | Sarasota Florida | Southwest Florida's Information Leader
Florida's two biggest electric utilities must disclose how much they pay their executives and other top employees, state utility regulators decided Tuesday.
Florida Power & Light Co. immediately said it would appeal the Public Service Commission's ruling. A Progress Energy Florida spokesman said his company has not yet decided if it will take the issue to court.
The five commissioners unanimously ordered the companies to disclose the compensation of those making more than $165,000, saying that information is vital to helping them decide whether to raise customers' rates in January.
FPL salaries secret: Florida PSC will decide if FPL employees' compensation is confidential — South Florida Sun-Sentinel.com
State regulators Tuesday will weigh whether to allow Florida Power & Light Co. to keep its employees' salaries secret. The Public Service Commission meeting in Tallahassee comes one week before regulators take up FPL's request for a $1.3 billion annual increase in base rates.
Florida's five major utilities, including FPL, provided detailed salary information to the commission. But FPL and Progress Energy Florida, based in St. Petersburg, have asked to keep the information private for competitive reasons. A group of 15 employees from FPL — the state's largest utility with 4.5 million customers — hired an attorney this month and said they oppose disclosing salaries for privacy reasons.
The First Amendment Foundation and the Office of Public Counsel — the state's advocate for utility customers — said state law requires utilities to make the information public.
Reaching the boiling point | Toronto Sun
Residents steamed that once-pristine water from Site 41 now appears tainted
WYEVALE — The red flag now being waved over Site 41 — no longer as a warning but as a sudden downward turn of events — was the colour of dirty dishwater.
What was once some of the most pristine water in the world, coming from a natural "flow" on the edge of a farmer's cornfield no more than 500 metres from the controversial Simcoe County landfill notoriously known as Site 41, was now loaded with grey sediment.
A harbinger?
Or merely an aberration?
Dairy farmer Art Parnell, whose permission has allowed a First Nations' protest encampment to be erected on that 80 hectares of North Simcoe land he owns across from Site 41, has never seen water coming from that "flow" that has been anything but crystal clear.
But not anymore. At mid-week, it was the colour of dark silt.
In fact, scrape the bottom of the steel trough where the water has flowed clean for years on end and, what was clinically pure and 100% pure no more than a week ago, has since been replaced with dark black sediment.
All in only a matter of days.
REVE – Nuclear energy jeopardises green energy revolution
The EU has set itself the goal that by the year 2020, 20% of Europe's final energy consumption in the areas of electricity, heating, and mobility should come from renewable sources.
Nuclear energy jeopardises green energy revolution
A major share of this energy will have to come from regenerative electricity. In order for this sector to achieve such a dynamic growth, a reliable political framework is key. In Germany for example, the Renewable Energy Sources Act provides such a framework. Another important step is to supplement the renewable electricity generators with flexible power stations and power storage systems. By contrast, the construction of new coal-fired power stations or even nuclear power plants only hampers the expansion of the renewables sector.
SA Liberals seek nuclear debate – Australian Broadcasting Corporation
The annual meeting of the South Australian Liberal Party has supported a motion to debate the use of nuclear power technology to reduce carbon emissions.
The motion was carried by a narrow majority despite strong opposition from senior state and federal Liberal MPs.
Opposition Leader Isobel Redmond says though she is not worried about having the debate, she does not support the motion.

Energy firms in secret talks on nuclear 'levy' – Times Online
Taxpayers may be forced to subsidise Britain's nuclear renaissance through a levy tacked on to household fuel bills under plans being developed by the energy industry.
Utility executives have told ministers that their pledge not to use public aid to fund the the £40 billion rollout of new nuclear power stations is no longer realistic.
The levy is one of several proposals tabled. Talks about how to structure an aid mechanism are at an early stage, but there is a consensus in the industry that without help the new power plants will not be built.
Coalition wants to lift Minnesota's nuclear ban – Minneapolis / St. Paul Business Journal:
A coalition of business, labor and environmental leaders is backing a nonprofit that wants to increase nuclear power generation in Minnesota.
Sensible Energy Solutions for Minnesota, or SESM, wants repeal of the state's moratorium on constructing nuclear energy facilities.
"As we look ahead, we must put nuclear power — the most sensible and carbon-free base-load electricity source in existence — back on the table as an energy option," said Minnesota Chamber of Commerce President David Olson, an SESM board member.
bt – Egypt awards Worley Parsons nuclear deal after talks with Bechtel break down
The cool waters of the Mediterranean swell gently against El-Daba'a's deserted shoreline. About halfway between Alexandria and Marsa Matruh on the North Coast, the more than 100 kilometer-stretch of white sand and vibrant coral reef would be considered prime property for tourism development, if not for the fact it has been selected as one of five possible sites for Egypt's first nuclear power plant. The nuclear project could also constitute a first for the region, aside from Israel. Planning for the 1,200-megawatt project, set for completion in 10 years time, is well underway, according to the plant's official consultant, global engineering firm WorleyParsons.
The Nuclear Power Plants Authority (NPPA), a division of the Ministry of Electricity and Energy, awarded WorleyParsons the LE 900 million consulting contract two months ago. The parties signed the contract June 18, more than 50 years after Egypt's nuclear program was established.

Question and answer with Jody Williams, anti-nuclear activists | burlingtonfreepress.com | The Burlington Free Press
Jody Williams, 58, a native of Brattleboro and a graduate of the University of Vermont, won the Nobel Peace Prize in 1997 for her work with the International Campaign to Ban Landmines. In 2006, with five other peace-prize laureates, she co-founded the Nobel Women's Initiative, in support of women's organizations worldwide working for peace, justice and equality. She divides her time between homes in Fredericksburg, Va. and Westminster West, Vt. Williams was in Burlington last Thursday — the anniversary of the 1945 bombing of Hiroshima — to speak at a Nuclear Disarmament Day rally sponsored by area peace groups. She sat down with the Free Press before her speech to discuss her views on nuclear energy. Her discourse was sprinkled with obscenities. "You can edit my lovely language," she said at one point. "When I get worked up, I swear a lot."
Advertisement
Tim Johnson: What are your thoughts on nuclear energy as a power source?
---
Nuclear Weapons News
Enola Gay member surprised by radiation
Morris Jeppson, one of the crew members aboard the Enola Gay, the B?29 Superfortress bomber that dropped an atomic bomb on Hiroshima on Aug. 6, 1945, has told the Mainichi he didn't know the effects of radiation from the bomb would be so serious.

NGO queries parties on nukes | The Japan Times Online
The Liberal Democratic Party-New Komeito ruling coalition insists Japan should remain under the U.S. nuclear umbrella, while opposition parties' policies vary on the issue, a survey by a nongovernmental organization opposed to atomic weapons found.
The LDP and New Komeito say the U.S. nuclear shield is an "appropriate" deterrent, but the Democratic Party of Japan said there should be more debate, according to the survey conducted by the International Commission on Nuclear Nonproliferation and Disarmament Japan NGO Network.
Africa Renounces Nukes
Treaty's Entry Into Force Makes Entire Southern Hemisphere Free of Nuclear Weapons
Over the last 13 years, all 53 African nations have signed the Treaty of Pelindaba.
A Treaty making Africa into a zone free of nuclear weapons entered into force on 15 July 2009, in turn expanding the nuclear-weapon free territories to cover the entire Southern hemisphere. The Treaty of Pelindaba entered into force when Burundi deposited its instrument of ratification, becoming the 28th nation to do so. Over the last 13 years, all 53 African nations have signed the Treaty of Pelindaba.
The IAEA has issued the following statement:

The pure horror of Hiroshima | The Japan Times Online
In 1946, just after the first anniversary of the destruction of Hiroshima, "The New Yorker" magazine's Aug. 31 issue published the complete text of John Hersey's portrait of the atom bomb and its effects on the Japanese city.
At the end of the war, in 1945, Hersey was in Japan writing about the reconstruction of the devastated country when he happened across an account written by a Jesuit priest who had survived the Hiroshima destruction. It was he who introduced the reporter to other survivors.
From these, Hersey chose six individuals: two doctors, a minister, a widowed seamstress, a young woman who worked in a factory, and the priest himself. These became the principal characters in an account that melded nonfiction reportage with the stylistic devices of the novel, all expressed through the plainest of styles.
Barack W. Obama: Strengthening NPT by Gordon Prather — Antiwar.com
Well, you were probably happy to learn Susan Burk – now President Obama's Special Representative for Nuclear NonProliferation and former head of President Clinton's delegation to the 1995 Review Conference of the Treaty on Non-Proliferation of Nuclear Weapons – told the folks at the Geneva Center for Security Policy last week, on the eve of the September meeting of the General Conference of the International Atomic Energy Agency in Vienna, that the world now has a real opportunity to "strengthen" the NPT-IAEA associated nuclear-weapons proliferation-prevention regime and that the Obama-Biden administration was determined to make an ambitious effort to do so.
According to Burk, there is a perception that, as result of certain actions in recent years, the NPT-IAEA regime is doomed to collapse and "that is a view that is wrong and must be refuted."
BBC NEWS | UK |Ceremony for atomic bomb victims
Victims killed by the atomic bombs which exploded in Japan more than 60 years ago have been remembered at a ceremony in Leeds.
More than 200,000 people died in the US attacks, which took place in Hiroshima and Nagasaki on 6 and 9 August, 1945.
A wreath was laid at the city's Park Square followed a by a two-minute silence to commemorate the 64th anniversary of the bombings.
The Lord Mayor of Leeds, Judith Elliott, is leading the service.

BBC NEWS | UKe | Peace demo walk to nuclear site
About 30 anti-nuclear campaigners have walked from Reading to Berkshire's Atomic Weapons Establishment (AWE).
The 13-mile (21km) "peace pilgrimage" was organised by Reading Peace Group to mark the anniversaries of the atomic bombings of Hiroshima and Nagasaki.
Campaigners left the Civic Centre at 0900 BST and held a multi-faith service outside AWE in the afternoon.

Bubba Scores a Reversal by Gordon Prather — Antiwar.com
About a year ago, according to reports by the fawning Mainstream Media, President Bush and Secretary Rice were "hanging their legacy hopes" on the expected to be "successful" outcome of the so-called Six-Party (China, Russia, Japan, United States and the two Koreas) talks, which began way back in 2003, shortly after Bush had forced North Korea to withdraw from the Treaty on Non-Proliferation and then launched his war of aggression against a virtually defenseless Iraq.
What would constitute a "successful" outcome?
Well, for Bush-Cheney-Bolton-Rice, it would mean getting everyone – especially the North Koreans – to miraculously reestablish the situation on the Korean peninsula as it existed on January of 2001, when President Clinton left office.
Henry A. Kissinger – The Policy Fallout From Bill Clinton's Trip to North Korea – washingtonpost.com
Amid the widespread relief that American journalists Laura Ling and Euna Lee have avoided the brutal fate meted out to them by a North Korean court, it may seem captious to consider the long-term implications of President Bill Clinton's trip.
The impulse to save two young women from 12 years of hard labor in a North Korean gulag is powerful. Yet now that this goal has been achieved, we need to balance the emotions of the moment against the precedent for the future.
The Day After Hiroshima: How the Press Reported the News — And the 'Half-Truths' That Emerged
NEW YORK Yesterday, I explored the decades-long suppression of film footage of the the full effects of the atomic bombing of Hiroshima and Nagasaki 64 years ago this week. But that censorship and cover-up of the full impact, and ramifications, of the new weapons began within hours of the first use.
On Aug. 6, 1945, President Harry S. Truman faced the task of telling the press, and the world, that America's crusade against fascism had culminated in exploding a revolutionary new weapon of extraordinary destructive power over a Japanese city.
It was vital that this event be understood as a reflection of dominant military power and at the same time consistent with American decency and concern for human life.
---
Department of Energy News
Change of positions for Hanford leaders – Business | Tri-City Herald : Mid-Columbia news
Washington Closure Hanford president Chuck Spencer will become president of the tank farm contractor Washington River Protection Solutions on Oct. 1.
He will replace River Protection Solutions president and project manager Bill Johnson, who is retiring.
In a Tuesday e-mail to Washington River Protection Solutions employees, Johnson said retirement will allow him to spend more time with his family.
Spencer's move from Washington Closure to Washington River Protection Solutions is considered a transfer within the URS Corp. That company partly owns Washington River Protection Solutions and Washington Closure.
DOE halts assessment for park – Augusta Chronicle
The U.S. Energy Department has halted its plan to conduct an Environmental Assessment involving the proposed lease of 2,700 acres at Savannah River Site for an energy park.
The assessment was to be the first step in the process of determining the suitability of allowing the SRS Community Reuse Or­gan­ization to use the land for economic development purposes that critics fear could bring additional nuclear waste to South Carolina.
Jim Giusti, a DOE spokesman at the site, said halting the assessment will allow time for more dialogue and discussion before any binding decisions are made.
Cleaning up radioactive scrap yard| knoxnews.com
About 31,000 cubic yards of radioactively contaminated scrap and other waste materials are being removed from the seven-acre scrap yard at Y-12, which was used for storage since the early 1970s. Security, as with many things at the nuclear weapons plant, is a complicating factor.
The plant's PIDAS (Perimeter Intrustion Detection Assessment System) runs through the middle of the scrap yard, meaning that part of the yard is inside the high-security "protected area."
According to John Krueger, the project director for Recovery Act cleanup work, the cleanup managers worked with Y-12 security to construct a special fence around the area of concern, thus easing the requirements. Workers still have to be escorted to that section of the scrap yard, but it does allow for use of uncleared workers on the project, he said.

New company set to tackle SRS liquid waste – Letters – The State
A new era has begun at the Savannah River Site, as we face the challenge of safely and aggressively dispositioning radioactive liquid waste.
Years from now, we'll remember this as the time SRS aggressively began using state-of-the-art technology to rid the site of its legacy high-level liquid radioactive waste at a pace unimaginable just a few years ago. Time will show how accelerating tank closure produced real progress, to the safety and benefit of local citizens and taxpayers.
My company, Savannah River Remediation, officially took over the liquid waste contract at SRS on July 1. The U.S. Department of Energy awarded the contract late last year, replacing Washington Savannah River Company.
We know the challenge. Our employees have safely and efficiently dispositioned radioactive waste, setting industry standards. Now, we're going to step that performance up a notch.
Here's just a sampling of what we'll be doing:
Complaint leads to meeting on SRS energy park 081309 – The Augusta Chronicle
A workshop to discuss a proposed 2,700-acre energy park at Savannah River Site will be held next week and was scheduled after an environmental group's complaint that more public involvement was needed in the planning process.
In a June 21 letter dated to Energy Secretary Steven Chu, Friends of the Earth asked that the department halt development of an environmental assessment that could lead to the land's lease to the SRS Community Reuse Organization for an energy park.
The group's primary concern is that the park could become another place that handles or processes nuclear waste, rather than a research center for alternative energy fuels, said Tom Clements, the group's Southeastern nuclear campaign coordinator.
Hanford gets new timeline
Washington state and federal officials announced a court-enforceable schedule Tuesday for cleaning up the nation's most contaminated nuclear site, ending more than two years of negotiations that followed dozens of missed deadlines.
The sprawling Hanford Nuclear Reservation, created near the Tri-Cities as part of the top-secret Manhattan Project to build the atomic bomb during World War II, has been a focus of extensive cleanup efforts for two decades. In that time, the pact that governs cleanup has been changed more than 400 times.
Washington state sued the Energy Department last November over missed cleanup deadlines, though the two sides settled part of the lawsuit in February. That agreement accelerated cleanup of contaminated groundwater along the neighboring Columbia River, among other things, and both sides said it would shrink the 586-square-mile site to just 75 square miles by 2015.

Looking for signs of contamination in Hanford-area fish (w/gallery) – Breaking News – Yahoo | Tri-City Herald : Mid-Columbia news
Employees of Environmental Assessment Services are living the good life this summer, getting paid to go fishing.
To make final plans for the environmental cleanup of the Hanford nuclear reservation, the Department of Energy and its regulators need to know more about the extent of contamination in the Columbia River.
That requires checking hundreds of fish, in part to assess their condition, but chiefly to test for any Hanford chemicals or radionuclides that could harm anyone eating those fish.
Someone has to catch the fish. And Environmental Assessment Services of Richland has been given that dirty job.
This past week, employees were fishing for sturgeon and walleye.
---
Other Energy News
AFP: South Korea mourns dissident who became president
Kim Dae-Jung, a tireless democracy campaigner who survived assassination attempts and a death sentence to win South Korea's presidency and the Nobel peace prize, died on Tuesday aged 85.
Kim was a towering figure in the country's decades of struggle for democracy against army-backed autocrats.
During his 1998-2003 presidency he held South Korea's first-ever summit with communist North Korea, in 2000, and was awarded the Nobel prize later that year.
Kim was admitted to hospital on July 13 with pneumonia and related complications.
Sea Power: Germany's First Offshore Wind Park Goes Online – SPIEGEL ONLINE – News – International
Germany's first offshore wind farm has gone online off the North Sea island of Borkum. A year late and 50 million euros over budget, it's still the best hope proponents of green energy have for meeting the country's ambitious emissions reductions targets.
Electricity generated by Germany's first offshore wind energy park began streaming into the national network on Wednesday as three wind turbines located 45 kilometers (28 miles) north of the North Sea island of Borkum went online.
The three wind turbines are massive. Each towers more than 100 meters (328 feet) above the waves, with blades spanning more than 116 meters. Individually, the wind turbines are capable of generating 5 megawatts of energy per year. The initial trio will be joined later this year by nine more wind turbines. When all 12 go online later this year, the installation is expected to provide enough electricity to power 50,000 homes.

Raising Wind Turbine Output With Longer Blades – Green Inc. Blog – NYTimes.com
A basic problem for wind turbines is that the wind often dies down. As a result, they produce far less electricity than if the wind blew constantly, at full speed.
A good wind machine, therefore, may harvest just 30 percent of its maximum potential energy. By contrast, a nuclear reactor with a similar energy rating might reach 90 percent of its maximum potential, because it is running virtually nonstop.

Wind Power in Texas Actually Lowering Electricity Prices | Green Business | Reuters
When the Wall Street Journal praises wind power for lowering electricity prices, you know we've reached a benchmark in renewable energy.
A recent report from Bernstein Research, cited by a startled Journal blog post, concludes that in Texas, wind power may actually lower prices at certain times of day, by obviating the need to switch on costly natural-gas fired generators.
Reid Hosts National Clean Energy Summit 2.0
Senator Reid is hosting the National Clean Energy Summit 2.0. on Monday, August 10 at UNLV's Cox Pavilion. Reid will be joined by President Bill Clinton, Vice President Al Gore, Energy Secretary Steven Chu, Labor Secretary Hilda Solis,energy executive T. Boone Pickens and many more to discuss the jobs that can be created by building a clean energy economy. For more details, click here.
Please check back on Monday at 10am for a live video stream of the National Clean Energy Summit 2.0.
---
Nuclear Editorial and Opinions
Don't go nuclear
I AM an engineer working for an energy and strategy consultant in Munich, Germany.
During my recent holiday in this lovely country, I noticed the ongoing debate on whether Malaysia should build nuclear energy plants or not, and read the stories in StarMag with great interest (Green or black?, Insight, Aug 16).
I have the feeling that most important points are reflected correctly (maybe except Mr Robinson – Berol Robinson, president of the American branch of Environmentalist for Nuclear Energy – who obviously thinks that one part of nuclear waste which is fatal within minutes of exposure might be less harmful than one million parts of inert coal ash).
The Top Nuclear Stories is published twice weekly. It is a produced
using a combination of social bookmarking and programming.
You can view or join the public group and add your own stories
by going here -> http://groups.diigo.com/groups/nukenews