Quite a roller coaster week on the news front. I'm not quite sure where to begin… Reactor cancellations and much more, but lo, we are still holding our breath about the latest $50 billion vampire that does not die, nor probably will as long as there is money to be stolen.  There are just too many issues for me to sumarize across the country, so I will pick just a couple international stories and let you scan through the rest.  Egypt has pulled out of discussions with plans for a reactor with Bechtel. The global nuclear weapons and policy agenda has been locked in a two month battle over who the new head of the IAEA should be. And in Canada a dramatic policy shift after over 130 years has taken place over mining policy that could effect tribal and private land from uranium mining. Yeah, and there are two actvist spy scandal now, one in Scotland as well as the one in France.  Check out the Squirrel's protest!
A Columbus Ohio story on the state of nuclear was later reprinted in Houston.  The story was too premature to mention the collapse of pushes in California or Bellefonte's fall from grace.  In fact, California's media has yet to cover the industry's loss once again to get legislation through the democratically controlled legislature.
And then there was the scandal that hit Savannah River, with both Georgia and S Carolina's senators all showing up to distract and undercut the major story there.  Protests in Europe and the US took place, while on the flipside renewable energy support gained some important new ground.  After nearly two months of what has been probably the biggest PR push in the country to date, it may soon safe to say that their bubble has been punctured and weakened.
---
Top Nuclear Stories Index
---
Nuclear Reactor News
Egypt invites WorleyParsons as Bechtel talks stall: Reuters
Egypt will invite Australia's WorleyParsons to negotiate terms for a nuclear power plant consultancy after talks with tender-winner Bechtel Power Corp stalled, state news agency MENA said on Sunday.
WorleyParsons had come in second to U.S.-based Bechtel Power Corp in a tender by Egypt's ministry of electricity and energy to consult on the country's first nuclear power plant, a ministry official said in remarks cited by MENA.
The agency gave no reason for why talks with Bechtel had foundered.
FPL'S Turkey Point gets thumbs-up from federal regulators – Miami Herald
The agency regulating Florida Power & Light's nuclear reactors gave the facility good marks during its annual review, but declined at a meeting Tuesday to talk about the utility's security practices.
Officials from the U.S. Nuclear Regulatory Commission hosted a public meeting at Homestead City Hall to discuss their assessment of the Turkey Point nuclear power station east of Homestead.
"FPL operated Turkey Point Units 3 and 4 in a manner that preserved public health and safety," Marvin Sykes, branch chief of the division of nuclear projects, told the 40 or so elected officials, activists and residents in attendance.
Russia to build floating Arctic nuclear power stations  | The Observer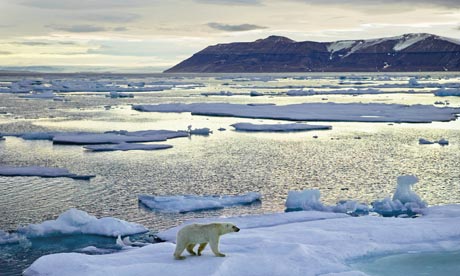 Russia is planning a fleet of floating and submersible nuclear power stations to exploit Arctic oil and gas reserves, causing widespread alarm among environmentalists.
A prototype floating nuclear power station being constructed at the SevMash shipyard in Severodvinsk is due to be completed next year. Agreement to build a further four was reached between the Russian state nuclear corporation, Rosatom, and the northern Siberian republic of Yakutiya in February.
Reactor isn't aging gracefully |Asbury Park Press
One week after the Nuclear Regulatory Commission declared, despite evidence to the contrary, that the 40-year-old Oyster Creek nuclear reactor was fit as a fiddle and licensed it for another 20 years, the plant immediately began showing signs of its age.
Those signs are disturbing, not only because the plant isn't getting any younger, but because they strongly suggest the NRC review of the plant was far less than exhaustive and its aging management plan sorely deficient.
The problems began about two weeks ago with the discovery of radioactive tritium at levels five times greater than the EPA's limits for drinking water in a monitoring well on the property. One week ago, plant workers shut down the reactor after one of its main transformers failed. The transformer, which had been used previously at another site, had been installed in February as a replacement.
Review of nuclear reactor design to take 15 months longer – St. Petersburg Times
Federal review of a new nuclear reactor design will take 15 months longer than expected, although the impact on planned nuclear projects is expected to be minimal, according to the Nuclear Regulatory Commission.
Six U.S. energy companies, including Progress Energy and Florida Power & Light, plan to build the 1,100-megawatt Westinghouse AP1000 reactors. The delay in finalizing the reactor design is not expected to lead to significant delays in the licensing and building of planned reactors, said Scott Burnell, a spokesman for the commission.
Progress Energy, for instance, has plans for a $17 billion nuclear project in Levy County originally scheduled to come online around 2016 or 2017.
Nuclear Energy Looking Bleak for the US
With this President, more than any other, we will see radical change in many policy areas. But perhaps none will have as significant an impact on the metals industry as energy policy. We have dedicated so many posts to energy because it covers such a broad range of metals from uranium and lithium to nickel, indium, copper and steel among others. And though we have spent much time offering up speculative analysis of where specific market segments such as nuclear may go in terms of forging investments, uranium mining, zirconium demand and the general global drive toward nuclear, only in the past ten days do we see a clearer picture of where nuclear will go in terms of the US market.
Pros and cons of VY aired – Brattleboro Reformer
The audience of nearly 75 people was pretty much split down the middle in its opinion on whether Vermont Yankee nuclear power plant should receive a certificate of public good from the state's Public Service Board.
While some attendees were concerned about the economic impact of closing the plant others were concerned about the economic impact of not closing the plant.
Progress Energy Shifts Levy Nuclear Project Schedule
Progress Energy Florida today announced plans to shift the construction schedule for its planned Levy County nuclear project. In addition, the company filed its 2010 nuclear cost-recovery estimates with the Florida Public Service Commission (PSC), as required. The company's proposal will decrease customer nuclear costs to about half of the amount the company is eligible to recover in 2010 under current law.
(Logo: http://www.newscom.com/cgi-bin/prnh/20020923/CHM008LOGO-c)
The company is adjusting the Levy County nuclear project schedule to reflect the Nuclear Regulatory Commission's (NRC) determination that the excavation and foundation preparation work – originally scheduled to be completed at the same time the company was seeking a combined operating license (COL) for the plant – will not be authorized until the NRC issues the COL. The company's shift in schedule will move the commercial operation dates for the two Levy units from the 2016-2018 time period by a minimum of 20 months. The COL grants a utility permission to build and operate a new nuclear power plant. The company expects to receive the COL in late 2011 or early 2012.
Bellefonte not picked for nuclear pilot project – al.com
NuStart Energy Development has picked a Georgia nuclear plant over the Bellefonte site near Scottsboro as its pilot project for a new generation of reactors.
But the Tennessee Valley Authority said it will continue pursuing federal approval to build and operate Units 3 and 4 at the Bellefonte Nuclear Plant.
TVA said Thursday that NuStart "is transferring the reference designation" to build two Westinghouse AP1000 reactors from Bellefonte to Southern Co.'s Plant Vogtle site near Waynesboro, Ga.
"The change," it said, "is designed to align industry and regulatory resources with a license application that has specific, near-term construction plans."
Atlanta-based Southern, parent of Alabama Power, anticipates getting a license to build and run the two new reactors in 2011 and having them online by 2016. TVA is looking at getting a license for Bellefonte in 2012 and having its two units ready by 2018. The Nuclear Regulatory Association must approve all new reactors.
VPR News: Nuclear activist protest Vermont Yankee
Several hundred nuclear activists came to Montpelier yesterday to voice their concerns about the Vermont Yankee nuclear power plant.
Vermont Yankee wants permission to operate for another 20 years, after its license expires in 2012. State law gives the legislature the power to approve the license extension.
Leaks found in 2 pipes at NJ nuclear plant | AP
Officials say there's no danger to the public even though radioactive tritium has contaminated four monitoring wells at the nation's oldest nuclear power plant.
The Oyster Creek nuclear power plant in southern New Jersey has been shut down since Saturday because of a failed transformer.
Tritium is a naturally occurring, radioactive form of hydrogen that is produced when cosmic rays collide with air molecules.
One well had a tritium reading of about 6 million picocuries per liter. The federal limit for tritium in drinking water is 20,000 picocuries per liter. A picocurie is a measure of radioactivity.
Beaver County Times: Cause of hole at nuclear plant discovered
FirstEnergy Corp. believes it has determined what caused the hole discovered last week in the steel lining of a reactor containment building at the Beaver Valley Nuclear Power Station.
The hole, measuring about 1 inch by 3/8 inch, in the Unit 1 reactor containment building was discovered Thursday during a routine inspection. The reactor had been shut down earlier last week as part of a scheduled refueling and maintenance outage.
The containment building is built of 4-foot-thick concrete walls with a 3/8-inch-thick steel liner underneath the concrete.
Company spokesman Todd Schneider said workers enlarged the hole and found a 2-by-4-inch board embedded in the concrete, touching the steel liner. FirstEnergy believes moisture from the board, which has been there since at least 1976 when the reactor first went online, caused the steel to corrode.
Costs stall nuclear power  – The Sun News
8 reactors proposed by 2016 at $6-8 billion each
COLUMBUS, Ohio — A ghost from the nuclear industry's early years has reappeared.
It is not public apprehension about safety or disposal issues this time, but the staggering cost of building nuclear reactors.
A wave of new reactors now in the works is intended to solve at least part of the nation's energy problems as it attempts to shift away from fossil fuels. But cost is likely to plague every upcoming nuclear project.
Public Citizen – New Report Finds CPS Energy Choosing Most Expensive Power Option in South Texas Nuclear Project Expansion
The proposed expansion of the South Texas Nuclear Project (STP) would cost as much as $22 billion, boost the cost of electricity for consumers and curtail investment in energy-efficiency programs and solar power, a report released today by Public Citizen finds.
The report, "Costs of Current and Planned Nuclear Power Plants in Texas: A Consumer Perspective," provides some answers to many of the key questions about CPS Energy's proposed partnership in the STP expansion that municipal candidates have said must be resolved before they can decide what is right for San Antonio.
"We've been down this road before," said Tom "Smitty" Smith, director of Public Citizen's Texas office. "This nuclear expansion will have a significant impact on consumers in San Antonio, and perhaps throughout the Texas market. It is an irresponsible investment."
Nuclear bidder pulls out as cost skyrockets – Building
Reports say Iberdrola consortium has bowed out as government set to net £400m from nuclear land auction
The British government could make over £400m in the auction of land to build nuclear power stations, as prices skyrocketed on Tuesday forcing out one of the three dominant bidders, the Financial Times has reported.
French firm EDF and the German partnership of RWE and E.ON were left to battle it out alone after the consortium of Spain's Iberdrola, France's GDF Suez and the UK's Scottish & Southern Energy pulled out of the race.
New reactor backed by Senate, awaiting University approval | The Daily Illini
Eleven years after its last nuclear reactor was shut down, the University may be making strides to reinstate a new one on campus.
The Illinois Student Senate approved a resolution April 8 to create a new integral fast reactor for use by the nuclear engineering department.
"The integral fast reactor is a research reactor," said David Wall, freshman in LAS. "It takes spent fuel from your normal reactor and uses it as more energy."
Spent fuel, or fuel that has already been used, is a problem in energy consumption and conservation, said Wall, who served in the U.S. Navy as an electrical and nuclear operator. The new reactor would enable engineers to use this energy instead of leaving it in the form of waste.
Wall said this is the equivalent of taking a tissue box full of used or spent fuel and creating a shot glass-sized amount of waste out of it.
Residents say no to nuclear power plant project | The Jakarta Post
Central Java: Some 1,500 residents of Balong subdistrict, Kembang district, staged a rally over the weekend protesting against a government plan to build a nuclear powered electric generator (PLTN) in their village.
The rally, also held to commemorate the 1986 Chernobyl, Ukraine, nuclear reactor tragedy, was started from Proliman Balong. Wearing bandages bearing writings saying "No to PLTN" they marched on trucks, heading to a site near Kembang district administration office.
There they spread a 500-meter banner, on which they signed names to express support for the refusal of the nuclear project.
"We want to show to the government and the community that Jepara people really refuse the PLTN," Sardi Elbayano of the people's and student's coalition refusing the PLTN said.
G20 protesters 'offered cash' by police to spy on environmental groups | The Guardian
Fresh evidence has emerged of police efforts to recruit paid spies within environmental groups after the Guardian revealed that police in Scotland are running a network of hundreds of informants inside pressure groups.
Anti-nuclear protesters in Scotland said yesterday that military police had offered them cash in exchange for information.
One protester said he was offered money on top of his jobseeker's allowance – a move sanctioning benefit fraud – if he gave military police the names of people planning environmental action. One activist from Plane Stupid revealed that members had been given £20 by police.
---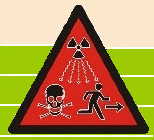 Nuclear Health and Safety News
Janine Anderson dies after heroic fight | knoxnews.com
Janine Anderson, a sick nuclear worker and an advocate for thousands of others, died this morning after a long struggle with debilitating illnesses linked to her work in Oak Ridge.
Richard Anderson, her husband of seven years, said she died in her sleep at their home in Maryville. Doctors said it was probably due to a heart attack or stroke, he said.
Anderson, 56, was major player in the national effort to get legislation passed to provide a compensation fund for workers made sick by exposures in the Cold War workplace at nuclear facilities around the country.
Lots of smoke in radiation ruling | radiation, testing, claims – Appeal-Democrat
One of the tragic legacies of the nuclear age is the open-air testing that occurred in the 1950s with U.S. servicemen as the guinea pigs.
Many contracted cancer from their exposure to radiation and have been trying to extract compensation from the federal government ever since.
A recent decision from the U.S. Court of Appeals for Veterans Claims brings that testing closer to home because the claimant says he worked at Beale Air Force Base in the mid-1950s.
But Lyle Larsen wasn't present during the nuclear testing. He claims he received a cancer-causing dose of radiation after the blast.
Larsen filed his claim in 1998, alleging he contracted acute myelocytic leukemia a rare bone marrow cancer  from radiation at the nuclear test site.
Pahrump Valley Times – New pronuke white wash on radiation safety
A study scheduled to be presented at a meeting of the Nevada Test Site Community Advisory Board May 6 shows the maximum possible exposure to a normal shipment of radioactive material — from a truck parked at a rest area — would be one-sixth the ordinary background radiation level in Nevada for a whole year.
Ruth Weiner, with Sandia National Labs, will present an assessment of the risks of exposure to shipments of radioactive material to the CAB at 6 p.m., May 6 at the Bob Ruud Community Center. She is part of a program named RADTRAN.
Congressmen voice nuke plant concerns | The Journal News

A cooling-water leak at Indian Point in February has prompted two congressmen to question the adequacy of pipe inspections at the nation's 104 nuclear plants and to call for revamping leak-detection programs.
"We need to make sure these critical safety systems are inspected before it's too late," said Rep. Edward Markey, D-Mass., who leads the House Energy and Environment Subcommittee.
Markey and John Hall, D-Dover Plains, wrote a letter Thursday to Nuclear Regulatory Commission Chairman Dale Klein, citing the Feb. 16 leak and questioning whether the leak "may demonstrate a systemic failure" of Indian Point and the NRC to guarantee the public's safety.
Plant workers discovered the 18-gallon-a-minute leak of radioactive water from the non-nuclear side of Indian Point 2 after it pooled near a manhole cover.
Shreveport road hazardous potentially radioactive
Shreveport police and firefighters are keeping a close watch on a discovery made on Ellerbe road. An x-ray machine was found near Ellerbe and Flournoy Lucas Saturday morning.
According to a witness, four hispanics dumped it on the road and drove away.
The machine was marked, 'radioactive' and leaking, so police called for a hazardous materials team from the fire department. They took the liquid away and police hauled off the x-ray machine.
DutchNews.nl – Nuclear whistleblower wins compensation
A man who lost his job after raising questions about safety at the Petten experimental nuclear plant has been awarded 200,000 in compensation, news agency ANP reports on Friday.
Paul Schaap had demanded 800,000 for lost income and pension rights after he was sacked for publishing a document listing problems at the plant in 2001.
Last week it emerged that Ad Bos, who went public with a major corruption and fraud scandal centering on the construction trade in the 1990s, had also been given compensation by the government.
Radiation probe into sixth death – Manchester Evening News

THE expert probing contamination fears at Manchester University says he will definitely consider the latest death linked to the scare.
Safety campaigners suspect links between the deaths of six former workers at labs once used by nuclear pioneer Ernest Rutherford.
Prof Tom Whiston, a former occupant of rooms used by the physicist a century ago, is the latest person who has been linked to the case.
He died at his Brighton home earlier this month from pancreatic cancer.
Oyster Creek faces probe over tritium | Courier-Post
New Jersey officials will investigate if the Oyster Creek nuclear power plant in Lacey violated anti-pollution laws after radioactive tritium was found in ground water on site.
Enforcement officials in the Department of Environmental Protection will be "strictly looking . . . to see if a violation took place," DEP spokeswoman Elaine Makatura said. "I believe they're going out (today)."
David Benson, a plant spokesman, said: "I can't speculate on anything that the state is going to do."
Assurances about tritium leaks not convincing  | Asbury Park Press
It's been a crisis month for Exelon since federal regulators jumped the gun and relicensed the Oyster Creek Nuclear Generating Station in Lacey until 2029. Failure of a main transformer led to the shutdown of the reactor earlier this week. That followed the recent discovery of high levels of radioactive tritium contamination at the site.
Nuclear Regulatory Commission staff have tracked the tritium leak to two burst pipes from the reactor. Concentrations of radioactive tritium are up to 300 times the allowable levels in four test wells at the site. This raises alarm about the plant's aging management program, which was the basis of the relicensing that is supposed to prevent this sort of dangerous mishap.
Islamic Republic News Agency :: UK farms still under restriction 23 years after Chernobyl
Hundreds of farms in Britain remain under restriction on the use of land as a result of the radioactive fallout from the Chernobyl nuclear disaster in the former Soviet Union 23 years ago, Health Minister Dawn Primarolo.
"We have been advised by the Food Standards Agency that restrictions on land use as a result of the Chernobyl accident relate to sheep farming only, Primarolo told MPs.
There are 369 farms, or part farms, and approximately 190,000 sheep within the restricted areas of England, Scotland and Wales, she said in a written parliament reply published Wednesday.
Bomb alert at French nuclear plant was a hoax-EDF | Reuters
A bomb alert at a French nuclear power station proved a hoax and no explosives were found, power supplier EDF (EDF.PA) said after checking the entire site. EDF evacuated the Chinon plant after an anonymous phonecall was made at dawn from a nearby phonebox.
"The controls carried out today … have just ended and showed that the Chinon nuclear production site was totally secure. No suspect object was found," EDF said in a press release.
The Chinon plant, which has four 900-megawatt nuclear reactors and supplies electricity to around 6 percent of the French population, continued to operate during the searches.
Whitehaven News | Rumble raises N-Plant fears
The warning comes from the leader of Cumbrians Opposed to a Radioactive Environment, Martin Forwood, following the largest earthquake in the North West for 174 years.
New nuclear power stations are planned for Kirksanton, Braystones near Egremont and at Sellafield. An expert from the British Geological Survey has reassured members of the public that underground tremors pose no threat to any nuclear plants.
The period of Chornobyl's decay
Twenty-three years have passed since The Day of April 26 divided human fates into before and after the disaster at the Chornobyl Nuclear Power Plant. Until this day it is the world's worst anthropogenic catastrophe unmatched for its environmental impact.
For Ukraine Chornobyl is an everyday reality and a host of global-scale problems. Unfortunately, the problems caused by the catastrophe are as acute today as they were 23 years ago. Can one get used to devastated villages and abandoned fertile land?
Today nothing prevents us from learning in detail what was happening on the banks of the Prypiat in late April November 1986. In May 1986 foreigners were the first to learn the truth: on April 30 a Geiger counter on a Swedish nuclear power plant detected an unacceptably high level of radiation. After the Swedish government ascertained that the discharge did not take place in Sweden, it made an official inquiry. Mikhail Gorbachev addressed the people only 18 days after the disaster, on May 14. And three years passed before the information on the radioactivity conditions was declassified and publicized.
After the explosion at the Chornobyl Nuclear Power Plant, the scientists at the Institute for Nuclear Research (National Academy of Sciences of Ukraine) identified two groups of radionuclides emitted from the damaged reactor. One of them included volatile radioactive substances carried up high in aerosols with the streams of warm air (iodine-131, iodine-135, cesium-134, cesium-137, and strontium-90). Nearly 30 percent of cesium accumulated in the reactor core was emitted.
The FINANCIAL – UN To Spend USD 2.5 Million On Information About Consequences Of Chornobyl Nuclear Accident
The United Nations Organization has launched a USD-2.5-million project designed to meet the priority information needs of the communities in Belarus, Russia, and Ukraine affected by the Chornobyl nuclear accident.
The information center of the United Nations Organization announced this in a statement.
According to the statement, the project is a joint effort by the International Atomic Energy Agency (IAEA), the United Nations Development Program (UNDP), the United Nations Children's Fund (UNICEF), and the World Health Organization (WHO).
Espionage and the Nuclear Renaissance – Green Inc. Blog – NYTimes
More than two decades ago, the French secret service bombed and sank a Greenpeace ship, the Rainbow Warrior, which was being used to protest French nuclear testing in the South Pacific. One person died in the attack.
Mistrust between the French government and the environmental organization has persisted since that incident, and the latest confrontation focuses on Electricite de France, the state-backed company that runs the nearly 60 reactors that supply France with about 80 percent of its electricity.
French judges last month opened an investigation into allegations that the power company's executives may have been involved in espionage including breaking into computer systems at Greenpeace offices.
BBC NEWS | UK | Scotland | Probe call after nuclear 'leaks'
An MP has called for an investigation after it emerged that the Faslane naval base has suffered a series of safety breaches including radioactive leaks.
A report, issued under the Freedom of Information Act, showed radioactive coolant leaked from nuclear submarines on three occasions.
The Scottish National Party's Angus Robertson called the disclosures "utterly damning".
The base on the Clyde is home to Britain's Trident nuclear missiles.
IRNA: Catalogue of safety breaches at UK's nuclear base
Britain's nuclear submarine fleet has been hit by a series of serious safety breaches involving repeated leaks of radioactive waste, broken pipes and waste tanks at its home base in Scotland, according to a confidential report.
The 400-page internal report, released under the Freedom of Information Act, admits a catalogue of safety failures at Faslane naval base, the home of Britain's Trident nuclear deterrent, saying they were a "recurring theme" and ingrained in the base's culture.
The worst breaches include three leaks of radioactive coolant from nuclear submarines in 2004, 2007 and 2008 into the Firth of Clyde on the west coast of Scotland. Two radioactive waste tanks were found to be a "significant" and "growing" radiation hazard and needed to be taken out of service.
The revelations in the report, obtained by Channel Four News, are so serious that it has led to the Scottish Environmental Protection Agency (Sepa) warning that it would consider closing the base down if it had the legal powers to do so.
Britain's Ministry of Defence is legally exempt from the civil radioactive safety regulations, but Sepa said it was pressing for powers to inspect and control Faslane's nuclear operations.
Nuke workers seek 'Day of Remembrance' | knoxnews.com
Advocates for sick nuclear workers are calling on Congress to create a National Day of Remembrance to recognize those workers who died or became ill while producing weapons for the U.S. nuclear arsenal.
A nationwide petition drive will be launched in Oak Ridge Tuesday from 10 a.m. to 4 p.m. at the Atomic Trades and Labor Council office, 109 Viking Road.
The Oak Ridge event is sponsored by the non-profit group, Cold War Patriots, and will feature a 40-foot petition scroll and display of the proposed act. The petition will be available at Professional Case Management in Jackson Plaza through May 1, when it will be transported to other Cold War nuclear sites to gather more signatures.
FPL canals criticized as health risk – MiamiHerald.com
The 168-mile-long loop of canals that cool the twin nuclear reactors at Turkey Point was dug in the 1970s to avoid pumping billions of gallons of damaging hot water into Biscayne Bay.
More than 30 years later, the solution to one environmental problem has emerged as a prime suspect in another — an underground saltwater wedge that has pushed miles inland from Florida Power & Light's bayside plant.
Regulators don't yet know the size of the salty plume, but preliminary studies suggest a leading edge has marched far enough east, just past the Homestead Miami Speedway, to pose risks to drinking-water wells for Keys and Homestead residents and Everglades restoration projects intended to revive historic freshwater flows to the bay.
---
NRC News
NRC: NRC Seeks Public Comment on Potential Changes to Radiation Protection Regulations
The Nuclear Regulatory Commission is seeking public comment on regulatory issues and options for potential changes to the agency's radiation protection regulations, to achieve greater alignment between the regulations and the 2007 recommendations of the International Commission on Radiological Protection (ICRP).
The NRC believes that the agency's current regulations continue to provide adequate protection of health and safety of workers, the public and the environment. The ICRP recommendations, contained in ICRP Publication 103, propose measures that go beyond what is needed to provide adequate protection. In a Staff Requirements Memorandum dated April 2, the Commission directed the staff to engage stakeholders and interested parties on the benefits and burdens of any potential regulatory changes based on the ICRP recommendations.
---
Nuclear Fuel Cycle News
Ontario Updates its 136 Year Old Mining Law to Limit Exploration
Rights : Red, Green, and Blue
After 136 years, the Ontario government is planning on revising its 136 year old mining law to reflect modern circumstances (including prohibiting exploration on private land in Southern Ontario). Drafted in the 1873 when the exploitation of natural resources was seen as the key to economic success, mining was treated as an activity that superseded anything else. Based on a free entry system, a mining company could explore and stake land anywhere in the province, including personal property, aboriginal lands, and some zones of ecological sensitivity.
And in Canada (and Ontario), mining was and still is serious business. The largest private sector employer of Aboriginal people, mining provides Ontario with a trade surplus of about $3.3 billion annually. However, pressure has been mounting to modernize the Mining Act and reached a fever pitch with the jailing of Aboriginal protestors trying to block mining activities from occurring on traditional land.
Areva wants to enrich more uranium near Idaho Falls |Â  Idaho Statesman
Areva Inc., a French-owned nuclear services company, is asking the U.S. Nuclear Regulatory Commission for permission to double its annual production capacity when its $2 billion plant starts running near Idaho Falls.
Initially, the company's December 2008 license application sought to produce 3.3 million "separative work units" – a standard measure for uranium enrichment. The amended application filed last week seeks permission to build a facility capable of producing 6.6 million units annually, company officials say.
If approved, the plant, scheduled to be operating by 2014, would be the largest of the three uranium enrichment plants now under construction or in the planning phase.
The World Today – Alice divided on uranium exploration
PETER CAVE: In the town of Alice Springs a fierce debate has erupted over the prospect of a uranium mine about 25 kilometres to the south.
The Northern Territory Government has given the go ahead to a Cameco-Paladin joint venture to start uranium exploration at the deposit known as Angela.
Supporters of the project say it's just what's needed to boost the Alice Springs economy.
Opponents though, say that a uranium mine close to the town would pose huge health and environmental risks.
Toshiba to Buy Nuclear Fuel Stake for $103 Million – Bloomberg
Toshiba Corp., Japan's largest supplier of reactors, will spend 10 billion yen ($103 million) buying a nuclear-fuel manufacturer to help compete with global rivals such as Areva SA for new atomic power plants.
Toshiba subsidiary Westinghouse Electric Co. agreed to buy a 52 percent stake in Nuclear Fuel Industries Ltd. from Sumitomo Electric Industries Ltd. and Furukawa Electric Co., Toshiba said in a statement to the Tokyo Stock Exchange today. It plans to complete the purchase in May, it said.
Better access to fuel may help Toshiba win orders as competition with France's Areva and an alliance between Hitachi Ltd. and General Electric Co. intensifies. Nuclear power generation is set to increase as developing countries led by China and India build more reactors to meet demand and cut carbon emissions blamed for global warming.
History of Uranium receives a less than glowing analysis – Science –
Geek – Atomic MPC
Uranium's long and winding history leaves a radioactive path in its wake.
For anyone even the least bit connected with the world, you've probably heard of nuclear power – after all, it runs power plants, creates medical isotopes and even powers space probes.
The history behind all of this is a fascinating one, detailing the first uses of the strange element that was first discarded as useless, misunderstood as a healing device (protip: radiation is not a very nice thing to bathe yourself in), and finally used as a hugely important source of energy.
While Uranium isn't the be-all and end-all of our power problems like some would claim, it is a very good tool to use that has shaped the way our society has evolved, and the impacts of its introduction can't be ignored.
It's a bit weighted towards America, completely ignoring some main points of the history (but as we know history is determined mostly by the victors who can change it to suit them better).
Take a little time out of your afternoon, and give the full summary a read over at io9.
Toshiba to buy stake in Japanese nuclear company: reports | Reuters
Toshiba Corp will take a 52 percent stake in a Japanese nuclear fuel producer for about 10 billion yen, the Nikkei business daily said without citing sources.
Westinghouse Electric Co, a U.S. subsidiary of Toshiba will buy shares of Nuclear Fuel Industries Ltd from Furukawa Electric Co and Sumitomo Electric Industries  in an equal joint venture, the paper said.
As a result of the deal, stakes of Furukawa Electric and Sumitomo Electric will come down to 24 percent each.
---
Nuclear Waste News
State cites EnergySolutions for duct-tape incident – Salt Lake Tribune
State radiation regulators have cited EnergySolutions Inc. for its role in shipping a tanker that leaked radiation-tainted solvent from a duct-taped hose.
Dane Finerfrock, director of the Utah Division of Radiation Control, signed the "Notice of Violation" on Thursday. It proposes a $2,500 fine and "corrective action" to make sure what he called a "mid-level violation" does not happen again.
"Transportation regulations require the shipment to remain intact during shipping," Finerfrock said Friday, "and it didn't." The case involved a leaky hose that forced the Carbon County hazardous materials team to respond March 31.
Government searching for new nuclear waste dump site | The Courier-Mail
THE Rudd Government will stand by an election promise to scrap legislation that paved the way for a nuclear waste dump in the Northern Territory, Resources Minister Martin Ferguson says.
But the Government will not be giving up the search for a suitable site somewhere in Australia.
Mr Ferguson refused to say when his Government will scrap the legislation, or when cabinet will receive recommendations from a scientific report into the most suitable site.
Ferguson firm on scrapping nuclear waste dump (Australian
Broadcasting Corporation)
Ferguson firm on scrapping nuclear waste dump
Federal Resources Minister Martin Ferguson says the Commonwealth will keep its promise to repeal legislation that could force a nuclear waste dump on the Northern Territory.
But Mr Ferguson will not say when the law will be changed.
The Labor Party promised to repeal the legislation during the last federal election campaign.
Stimulus money to remove radioactive soil in NJ | AP
Radioactive soil is slated to be removed from underneath a New Jersey road.
U.S. Rep. Bill Pascrell Jr. says $1 million in federal stimulus aid has been set aside for the project.
Thorium was found under Black Ridge Road in Wayne. The road runs alongside property once owned by industrial giant W.R. Grace. The land was a federal Superfund site that was declared cleaned in 2001.
But the U.S. Army Corps of Engineers didn't touch the road partly because the soil was not easily accessible.
Work is set to start next year.
Can nuclear waste be recycled? | MNN – Mother Nature Network

Among the biggest challenges facing the nuclear power industry is figuring out what to do with all the waste. Radioactive leftovers have been piling up for decades, and it's become clear that the controversial long-term repository at Yucca Mountain, Nevada, isn't going to solve the problem entirely. The site's capacity is 70,000 metric tons of radioactive waste; by the end of 2006, nuclear power plants had generated some 56,000 metric tons of spent fuel, and that amount is growing by about 2,000 metric tons each year.
Nuclear waste dump cleanup could start this year – Pittsburgh LIVE
Thanks to $5 million in federal stimulus money, cleanup at the nuclear waste dump along Route 66 should begin ahead of schedule.
Army Corps of Engineers officials said remediation at the site could begin by year's end. It will take about three years to complete the $56 million project, they said.
"We're very excited to have the opportunity to get started a little ahead of schedule," said Lenna Hawkins, Army Corps deputy district engineer for the Pittsburgh District.
Cleanup at the site wasn't scheduled to begin until next year. Hawkins said the allocation of the stimulus money "bumped up" the start date.
The Army Corps will remove 50,000 tons of radioactive materials from the Shallow Land Disposal Area (SLDA), owned by Babcock & Wilcox.
Radioactive cleanup of DuPage River likely delayed — chicago tribune
Bankruptcy of Tronox Inc. throws West Branch project into limbo
A $500 million effort to remove radioactive material along a waterway in western DuPage County will likely be delayed after the company responsible for the cleanup filed for bankruptcy earlier this year, local and federal officials said.
On Jan. 12, Tronox Inc. asked a New York bankruptcy court for protection from creditors while it reorganizes financially.
The bankruptcy filing means it is unlikely that funding will be available to complete a segment of the cleanup in Warrenville this summer as planned, said Tim Fischer, a remedial project manager for the U.S. Environmental Protection Agency.
"We are really just in a holding pattern until the court figures out which creditors get paid in what order," Fischer said.
SFBG: Going nuclear: Legislators demand better cleanup plans for a
radioactive shipyard dump
April Fool's Day is known as a day for practical jokes designed to embarrass the gullible.
But Assembly Member Tom Ammiano's legislative aide Quentin Mecke says the April 1 letter that Ammiano and fellow Assembly Members Fiona Ma and state Sen. Leland Yee sent Mayor Gavin Newsom urging him not to support a proposal to bury a radiologically-contaminated dump beneath a concrete cap on the Hunters Point Shipyard was dead serious.
In their letter, Ammiano, Ma, and Lee expressed concern over that fact that federal officials don't want to pay to haul toxic and radioactive dirt off the site before it's used for parkland. They noted that an "estimated 1.5 million tons of toxics and radioactive material still remain" on the site.
'Unbending squirrel' blocks nuclear train delivery – The Local

A French anti-nuclear activist nicknamed the "unbending squirrel" managed to stop a train carrying uranium from a German processing plant in spectacular fashion, police said on Tuesday.
Cecile Lecomte, 27, rappelled down a motorway bridge near the western city of Münster late on Monday night to hang suspended over a rail line, forcing the 25-car train carrying the enriched nuclear fuel to stop.
Police climbing specialists then had to dangle off the bridge to remove her. It was the third time that Lecomte had succeeded in blocking trains from the Gronau processing plant in western Germany.
Perma-Fix facility ramping up PCB waste activities  | knoxnews.com
Perma-Fix Environmental last month got approval to burn PCB-contaminated rad waste at its Oak Ridge-area facility, and this month received its first shipments.
Larry McNamara, the chief operating officer, confirmed that the company's DSSI (Diversified Scientific Services Inc.) facility near Kingston had received shipments from Paducah, Ky., and Richland, Wash., to be treated at the thermal-boiler system. He also said another shipment had arrived, although he didn't have details, and more are in the works.
McNamara said the company is ready to accept waste loads that might otherwise be treated at the Dept. of Energy's TSCA Incinerator in Oak Ridge, which is scheduled to close later this year.
Some of the waste streams coming to Oak Ridge may need to be segregated at the company's M&EC facility, with the PCB-tainted liquids sent to DSSI for treatment in the thermal boiler, McNamara said. However, he said there are few limits on the types and amounts of wastes that can be treated.
---
Nuclear Policy News
Progress Energy seeks rate hike despite nuclear plant delay – St. Petersburg Times
Progress Energy announced Friday a 20-month delay in building its $17 billion nuclear plant, but its customers will continue to pay for it.
The utility wants to raise its customers' monthly bills for the Levy County project even though it won't start producing power until March 2018 at the earliest. If approved, the average residential customer using 1,200 kilowatt hours a month will see the nuclear charge rise to approximately $8 a month starting in January from about $5 today.
White House science adviser says new nuclear plants likely
The White House science adviser on Thursday acknowledged that the US likely would build new nuclear power plants, but added that challenges to embracing nuclear power remain. "We are probably going to see some new nuclear power plants in this country," said John Holdren, the President Barack Obama's science adviser and director of the White House Office of Science and Technology Policy. Those new plants will be of a new generation and have better safety characteristics, Holdren told an annual science policy forum that the American Association for the Advancement of Science held in Washington.
Public Citizen – Public Service Commission Decides Higher Electricity Prices, More Radioactive Waste, Greater Danger are In Best Interests of Marylanders
The Maryland Public Service Commission's (PSC) issuance today of a Certificate of Public Convenience and Necessity to UniStar Nuclear is a costly step in the wrong direction for Maryland's energy future.
This permit serves as the state's nod to construct a new uranium-fueled reactor in southern Maryland, a decision that not only could prove to be extraordinarily costly for taxpayers – as testimony provided to the PSC made clear – but tethers Maryland to continued reliance on dirty energy generation rather than moving our state toward becoming a leader in clean energy. The permit in its current form subjects UniStar Nuclear – a joint venture between Constellation Energy and the French-state controlled Electricite de France (EDF), which increasingly controls Constellation itself – only to some minor conditions.
The Observer – Experts laugh at Uganda's nuclear energy ambitions
It takes about 10 years to build a nuclear power plant at a minimum cost of $10 billion (about 21.7 trillion) and at least 15 years to train a nuclear scientist to run a plant
OTTAWA, CANADA-Experts have advised Uganda to go slow on a plan to generate electricity using uranium because it is a very costly venture.
But the government says future economic development will depend on ability to attract business and industrialisation, which can only be possible with adequate supply of competitively priced electricity.
Minnesota House says no to new nuclear power plants
A move to open Minnesota to future nuclear power plants fell short Thursday in the House, hurting the chances of any change this year.
The vote was 72-60 against undoing a 15-year-old moratorium on new nuclear facilities.
Nuclear reactor recommended — baltimoresun
An official charged with weighing the pros and cons of building a third nuclear reactor at the Calvert Cliffs power plant recommended Wednesday that state energy regulators approve the project. Constellation Energy Group and a French partner are seeking permission to expand Constellation's plant in Calvert County, work that Gov. Martin O'Malley and others say will help address a predicted electricity shortage while slowing customer rate increases. The approval proposed Wednesday by Public Service Commission hearing examiner Joel M. Bright will become final May 29, unless the commission or one of the parties objects.
Torture tape delays U.S.-UAE nuclear deal, say U.S. officials –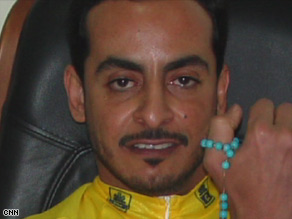 CNN.com
A videotape of a heinous torture session is delaying the ratification of a civil nuclear deal between the United Arab Emirates and the United States, senior U.S. officials familiar with the case said.
Videotape allegedly shows al Nahyan torturing an Afghan grain dealer.
In the tape, an Afghan grain dealer is seen being tortured by a member of the royal family of Abu Dhabi, one of the UAE's seven emirates.
The senior U.S. officials said the administration has held off on the ratification process because it believes sensitivities over the story can hurt its passage. The tape emerged in a federal civil lawsuit filed in Houston, Texas, by Bassam Nabulsi, a U.S. citizen, against Sheikh Issa bin Zayed al Nahyan. Former business partners, the men had a falling out, in part over the tape. In a statement to CNN, the sheikh's U.S. attorney said Nabulsi is using the videotape to influence the court over a business dispute.
AFP: Kazakhstan, China sign major nuclear power deal

Kazakhstan on Wednesday signed a deal that would see it build nuclear power plants for China, as well as provide its energy-hungry neighbour with more than 24,000 tonnes of uranium.
The deal between state nuclear agency Kazatomprom and the China Guangdong Nuclear Power Group (CGNPG) calls for the creation of a joint venture to build power plants for energy-hungry China, the Kazakh firm said in a statement.
"National atomic energy agency Kazatomprom and CGNPC signed a memorandum regarding the creation of a joint enterprise to build atomic energy stations in China," Kazatomprom said.
Renewable Energy Focus – Solar and geothermal cheaper than coal and nuclear by 2025
Coal and nuclear power could cost 30% more per year by 2025 than energy from concentrating solar and hot dry rock geothermal power, according to DESERTEC-Australia.
Concentrating solar power costs are falling rapidly. Geothermal costs are already low, says Roger Taylor, a researcher for renewable interest organisation DESERTEC-Australia. Together or alone, solar and geothermal are better, more proven long-term deals for Australian consumers than 'clean' coal or 'next-generation' nuclear.
BBC NEWS | Nuclear claims heard in Polynesia

A court in French Polynesia has begun hearing complaints from former workers at France's nuclear weapons test sites.
The cases, being heard for the first time, relate to work in Mururoa and Fangataufa and seek recognition and compensation for ill health.
Eight cases have been lodged, although five of the workers have already died of what have been called radiation-linked diseases.
In March, the French government enacted legislation to allow compensation.
GOP senator: US should build 100 new nuclear plants
The US should build 100 new nuclear power plants, Republican Senator Lamar Alexander of Tennessee said April 25. Alexander delivered the GOP's response to President Barack Obama's weekly address, which did not touch on energy issues. "You'd think that if Democrats want to talk about energy and climate change and clean air, they'd put American-made nuclear power front and center," Alexander said. "Instead, their answer is billions in subsidies for renewable energy" from solar, wind and geothermal, he said. But these sources provide only about 1.5% of US electricity supply, so even doubling or tripling their generation wouldn't contribute very much, Alexander said. "When Republicans say, build 100 new nuclear power plants during the next twenty years, Democrats say, no place to put the used nuclear fuel. We say, recycle the fuel — the way France does. They say, no we can't," he said. A transcript of Alexander's remarks is online at http://www.gop.com/News/NewsRead.aspx?Guid=92504368-37ec-4d4e-94bb-9edc4fc332 50.
All It Takes Is One Russian Nuclear Meltdown And The
"Renaissance" Is Over
Nuclear power is quietly picking up more and more supporters. Marc Gunther, chairman of the Fortune Green Brainstorm conference even says, "It's Time To Rethink Nukes."
It's a clean alternative to coal and unlike wind or solar, it's been proven to work. Sure there's nuclear waste, but there's trade-offs with every energy option.
What could derail the public enthusiasm for more nuclear reactors? Just one slip up in a far off land:
---
Nuclear Weapons News
Expert Groups Largely Back Obama's Nuclear Stance – washingtonpost.com
Two bipartisan panels of nuclear weapons experts are endorsing much of President Obama's ambitious arms-control effort in advance of next week's nonproliferation talks here between Russian Foreign Minister Sergey Lavrov and Secretary of State Hillary Rodham Clinton.
A congressionally mandated commission will recommend next week that the United States resume the lead in international efforts to prevent further proliferation of nuclear weapons. The U.S. government should declare that it will rely less on such weapons and seek to reduce U.S. and Russian nuclear stockpiles through extension of the Strategic Arms Limitation Treaty (START), according to the Congressional Commission on the Strategic Posture of the United States. But, the commission said, it also should maintain "an appropriately effective nuclear deterrent force."
Concrete steps needed to realize N-free world : Editorial  (The Daily Yomiuri)
It is almost impossible to realize nuclear disarmament and nonproliferation merely by chanting the rhetorical slogan of a "nuclear-free world."
How can nuclear-armed China be persuaded to carry out nuclear disarmament? How can North Korea–which has provoked the international community by conducting nuclear and missile tests–be persuaded to give up its nuclear development program?
The government needs to closely cooperate with the United States and other nations to press for concrete steps toward the goal of denuclearization.
On Monday, Foreign Minister Hirofumi Nakasone delivered a speech on nuclear disarmament and nonproliferation. It followed a speech given by U.S. President Barack Obama on April 5, in which he called for a world without nuclear weapons. Nakasone's speech was aimed at supporting the push for nuclear disarmament.
Veteran recalls atomic blast he witnessed, felt

Bill Connelly sat crouched in a near-fetal position toward the front wall of his trench. His wool-lined, leather gloves covered his eyes and his face. After a brief countdown, a light, bright enough to light up the trench, even through the gloves and his eyelids, flashed from a tower a half-mile away.
Mr. Connelly said that wasn't the only awesome thing the nuclear test explosion did.
It moved the trench (nearly 4 feet),he said. Every one of us in it (the trench) felt and saw it after the blast.
IAEA Director General Candidates Announced

Five Member States Submit Candidates to Agency´s Board
The IAEA´s 146 Member States were advised this week that five candidates have been nominated for Director General of the Agency. In a letter dated 28 April 2008, IAEA Board Chair Taous Feroukhi said she had received official nominations from the governments of Belgium, Japan, Slovenia, South Africa and Spain.
The five nominated candidates are:
Mr. Yukiya Amano of Japan;
Mr. Luis Echávarri of Spain;
Mr. Abdul Samad Minty of South Africa;
Mr. Ernest Petri of Slovenia; and
Mr. Jean-Pol Poncelet of Belgium.
Weak U.N. nuclear watchdog eroding non-proliferation  | Reuters
The U.N. nuclear watchdog has failed to use all its powers or to beef them up if inspectors are obstructed, leaving the Non-Proliferation Treaty (NPT) in tatters, a former top agency official says.
The International Atomic Energy Agency seeks to catch covert diversions of nuclear energy into bomb-making and foster peaceful uses of the atom. Exposure of suspect nuclear activity in North Korea, Libya, Iran and Syria over the past decade has shaken the Vienna-based watchdog.
Five candidates vie for IAEA director general position_English_Xinhua
There are five candidates as of Monday evening for the election of the next IAEA director general to succeed the current IAEA chief Mohamed ElBaradei, whose term is due at the end of this year, according to the International Atomic Energy Agency (IAEA) sources.
Except the Japanese Ambassador to IAEA Yukiya Amano and the South African diplomat Abdul Samad Minty, the other three candidates include the former energy minister of Belgium Jean-Pol Poncelet, director general of the OECD Nuclear Energy Agency, Spanish nuclear expert Luis Echevarri, and Slovenian Ambassador to IAEA Ernest Petric.
---
Department of Energy News
islandpacket.com | Report faults Savannah River Site contractors for substandard construction materials
Contractors at one of the nation's major nuclear weapons complexes repeatedly used substandard construction materials and components that could've caused a major radioactive spill, a recently completed internal government probe has found.
One of the materials used at the Savannah River Site on the South Carolina-Georgia border failed to meet federal safety standards and "could have resulted in a spill of up to 15,000 gallons of high-level radioactive waste," the Energy Department's inspector general found.
The inspector general's five-month investigation also found that contractors bought 9,500 tons of substandard steel reinforcing bars for the Savannah River Site near Aiken, S.C.
The faulty steel was discovered after a piece of it broke during the construction of a facility to convert spent nuclear weapons-grade plutonium and uranium into mixed-oxide, or MOX, fuel for civilian reactors.
Replacing 14 tons of substandard rebar — the steel bars commonly used to reinforce concrete — that already had been installed cost $680,000 and delayed the completion of the $4.8 billion MOX facility, the investigation found.
Aiken Standard |Senators convene at SRS (PR Tactic)

Congress was in session Friday at Savannah River Site. All four U.S. senators from South Carolina and Georgia were on hand for a tour of the nuclear power facility.
"I think we're making history today," said Lindsey Graham, R-S.C. "This is the first time all four senators from South Carolina and Georgia have been on site at the same time."
Graham was joined by Jim DeMint, R-S.C., Saxby Chambliss, R-Ga., and Johnny Isakson, R-Ga. All four senators left the facility impressed by what they saw, each praising the virtues of SRS.
"It's a national treasure," Graham said. "It's so well built it can survive the visit of all of these senators."
Department of Energy – Secretary Chu Announces $93 Million from Recovery Act to Support Wind Energy Projects
In an ongoing effort to expand domestic renewable energy, U.S. Secretary of Energy Steven Chu today announced plans to provide $93 million from the American Recovery and Reinvestment Act to support further development of wind energy in the United States during a visit to the National Renewable Energy Laboratory today. Secretary Chu also announced more than $100 million in funding from the Recovery Act for NREL facility and infrastructure improvements.
The funding will leverage the Department of Energy's national laboratories, universities, and the private sector to help improve reliability and overcome key technical challenges for the wind industry. These projects will create green jobs, promote economic recovery, and provide the investments needed to increase renewable energy generation.
Wind energy will be one of the most important contributors to meeting President Obama's target of generating 10 percent of our electricity from renewable sources by 2012, said Secretary Chu
Hanford News: Lockheed again gets Hanford contract
The Department of Energy has again awarded the Hanford Mission Support Contract worth about $3 billion to a team led by Lockheed Martin.
"Good things can come to those who wait," Frank Figueroa, president and general manager of the winning team, said Tuesday.
The transition from Fluor Hanford to the new team will begin sometime in May and will be completed within 90 days, said DOE.
Lockheed Martin formed a limited liability company called Mission Support Alliance that included Lockheed Martin Integrated Technology, Jacobs Engineering Group and Wackenhut Services to bid on the contract. The contract award is for five years with a possible extension to 10 years.
The Mission Support Contract covers sitewide services at the Hanford nuclear reservation such as security, fire protection, information technology, utilities, road services, pension administration and portfolio management, which includes integrating activities such as schedules and program performance across Hanford.
Flats funds to weed out interlopers – The Denver Post
Money allocated by Congress for the restoration of the former Rocky Flats nuclear weapons site will jump-start nearly $10 million for open spaces, prairie restoration and other environmental care in Jefferson County, trustees of the federal money said Tuesday.
"They're building up the entire Rocky Flats area," said Dr. Paul Kilburn of the Jefferson County Nature Association, one of the organizations putting up matching money.
One project will use $300,000 to combat non-native weeds by restoring the native prairie grasses in parts of the 4,000-acre Rocky Flats National Wildlife Refuge, for decades the site of a nuclear weapons plant between Golden and Boulder.
The program will squeeze out knapweed, thistles and other non-native plants whose seeds scatter far from Rocky Flats to clog native Colorado ecosystems, Kilburn said.
DOE: SRS safety audit summary
Three structural components were procured and installed by the prime contractor at the MOX Facility that did not meet the technical specifications for items relied on for safety.
In six instances, items used in the construction of TEF failed to satisfy quality standards. In one instance, operating procedures had to be modified to ensure that the problem item did not compromise safety; and,  At ISP, one component that did not meet quality standards was procured. The failure of the item could have resulted in a spill of up to 15,000 gallons of high-level radioactive waste.
We concluded that these failures were attributable to inadequate attention to quality assurance at Savannah River. Departmental controls were not adequate to prevent and/or detect quality problems.
Additionally, management did not effectively communicate quality assurance concerns between the several Departmental program elements operating at Savannah River. The procurement and installation of these nonconforming components resulted in cost increases.
The internal control weaknesses we discovered could have permitted, without detection, the procurement and installation of safety critical components that did not meet quality assurance standards. In a worst case scenario, undetected, nonconforming components could fail and injure workers or the public. In certain instances, the Department took steps to ensure that the prime contractors at Savannah River began action to remediate nonconforming components and to strengthen policies and procedures.
Accordingly, we made several recommendations designed to strengthen quality assurance at Savannah River. Finally, the matters discussed in this report provide valuable lessons learned as the Department implements the American Recovery and Reinvestment Act.
The Department will use Recovery Act stimulus funds to initiate new and to accelerate ongoing projects throughout its complex. The Department must maintain a focus on quality assurance issues to ensure the safety of its workforce and the public.
NEI: DOE 'restructuring' fuel-cycle approach, ambassador says
The cancellation of US funding for some programmes of GNEP does not signal the demise of GNEP, or the US's support for its work. Schulte mentioned that there are two international working groups in GNEP. The first addresses infrastructure development and seeks to help states begin implementing the guidance conveyed in the IAEA Milestones document. The second working group addresses reliable nuclear fuel services as a viable alternative to the acquisition of sensitive fuel cycle technologies. The US government's own Ed McGinnis is the chair of the GNEP parnters and observers steering group.
---
Other Energy News
Spoof Mocks ExxonMobil's Clean Energy Ads (Video) : TreeHugger
This week global activist group Avaaz began airing a spoof ad that takes direct aim at ExxonMobil's cheery ad campaign featuring scientists talking about how they're making the clean energy of the future. A company spokesman responded to the ad: "They seem to be critical of our desire to communicate our positions on climate change, which we don't understand."
Funny — we don't understand your position on climate change either, ExxonMobil! (zing). You say you want to make the world cleaner through chemistry, but then you lobby hard to make sure that won't happen. See the videos — and help get Avaaz's ad on CNN — below.
Palin Says "Thanks, But No Thanks" to Energy Efficiency :
TreeHugger
Governor Sarah Palin is notorious for not accepting, and then accepting federal funding–who could forget the good ol' bridge to nowhere debacle? Well something similar is happening again: Palin has decided to accept all the stimulus funds eligible to Alaska–except the $29 million that would go to her state energy office. Why say "thanks, but no thanks" to $29 million dollars? Because she's afraid it would require her to make Alaskan buildings more energy efficient.
According to the NY Times, Palin said off the decision:
Alaska's vast expanse and differing conditions are not conducive to a federally mandated, universal energy code . . . Mandating universal energy building codes throughout our state is not in Alaskans' common or individual interests.
Texas Wind Farm Uses NASA Radar to Prevent Bird Deaths :
TreeHugger
What do you do if you build a wind farm smack dab in the middle of a major bird migration route, and want to avert the anger of conservationists? Put up a radar system that's designed to shut down the entire thing when it detects a mass of birds on the way. That's what's been done at the 202 MW Peñascal Wind Farm in Texas:
System Detects Birds Approaching Four Miles Away
The system uses radar originally developed for NASA and the US Air Force to detect birds as far as four miles away, The Guardian reports. When it picks up the approaching birds, it analyzes the existing weather conditions and determines in real time whether those birds are in danger of flying into the blades. The system then automatically restarts the turbines when the birds have passed.
Officials in Three States Pin Water Woes on Gas Drilling – ProPublica

Norma Fiorentino's drinking water well was a time bomb. For weeks, workers in her small northeastern Pennsylvania town had been plumbing natural gas deposits from a drilling rig a few hundred yards away. They cracked the earth and pumped in fluids to force the gas out. Somehow, stray gas worked into tiny crevasses in the rock, leaking upward into the aquifer and slipping quietly into Fiorentino's well. Then, according to the state's working theory, a motorized pump turned on in her well house, flicked a spark and caused a New Year's morning blast that tossed aside a concrete slab weighing several thousand pounds.
Small Wind Energy Project Proposed for Massachusetts Turnpike – Renewable Energy World
In pursuit of Governor Deval Patrick's goal of 2,000 megawatts of wind power in Massachusetts by 2020, the Secretaries of the Executive Office of Transportation (EOT) and the Executive Office of Energy and Environmental Affairs (EEA) announced a project to install a utility-scale wind energy project on state land adjacent to the Massachusetts Turnpike's Blandford Rest Area.
"This wind energy project is good for the environment and it will help create jobs within our clean energy economy."
— Massachusetts Governor Deval Patrick
Following studies showing significant wind power potential, the Massachusetts Turnpike Authority (MTA) today issued a Request for Proposals (RFP) to install wind power at the 68-acre site in western Massachusetts.
AEP Doubles Renewable Energy Goal to 2,000 MW – Renewable Energy World
American Electric Power (AEP) is doubling its goal of adding 1,000 megawatts (MW) of renewable energy to 2,000 MW by the end of 2011. This would bring the company's total renewable energy portfolio to more than 2,600 MW by the end of 2011. AEP has added 903 MW of wind generation since 2007, when the company committed to its original goal of adding 1,000 MW.
AEP also set a new energy efficiency goal in 2009 to reduce consumption by 2.25 million megawatt-hours by the end of 2012.
"Continuing to diversify our fuel mix with more renewable resources will allow us to meet our customers' energy needs and reduce our carbon footprint, said Michael Morris, AEP's chairman, president and CEO. We can support development of a lower-carbon energy future through a combination of increasing renewable energy; driving the development of a new, interstate extra-high voltage transmission system to bring that renewable energy to market; promoting energy efficiency; and further developing advanced coal technologies such as carbon capture and storage.
The Cost of Energy» Stats alert: Top green power users in the US
The US EPA has released their latest list of the top consumers of green power in the US:
The Green Power Partnership works with a wide variety of leading organizations  from Fortune 500 companies to local, state and federal governments, and a growing number of colleges and universities. The following Top Partner Rankings highlight the annual green power purchases of leading organizations within the United States and across individual industry sectors.
The Cost of Energy» Map alert: NPR's US electricity maps
Hot on the heels of the release of the NRDC's renewable energy map, we have another piece of first-rate energy geek eye candy: NPR: Power Hungry: Visualizing The U.S. Electric Grid.
This map will let you check different sources (with separate maps for wind and solar, in addition to traditional sources), and toggle transmission lines and other features on and off.
My only gripe is that you can't zoom the maps, which in some cases makes it a challenge to click on the circle for a particular power plant.
The Cost of Energy » Blog Archive » Document alert: Renewable Energy Trends 2007
The US Dept. of Energy/EIA has released the 2007 edition of Renewable Energy Trends:
The report, Renewable Energy Trends in Consumption and Electricity, 2007, provides an overview and tables with historical data spanning as far back as 1989 through 2007 on renewable energy consumption and electricity.
As always, you can download the whole report from the above page in one PDF or grab individual chapters, data in Excel spreadsheets, etc.
West Virginia Mountain Top Removal Coal Protests Heating Up :
Red, Green, and Blue
Coal River Vally, WV, has become home to a civil disobedience campaign against Massy Energy company in an attempt to halt their destructive mountaintop renewal coal mining practices.
Kay Sexton, with her regular run down of environmental protests, has been examining the imperatives and complexities of protests that are unique to the environmentalist movement. Here's another data point to add into the discussion.
I've mentioned before that I don't always think that the environmental movement benefits from protests. Channeling the Greenpeace mentality of chaining people to trees often seems to generate bad press more then it advances a cause. But, there are times when even my cynical take on the efficacy of protest has to be subverted by out-and-out necessity.
A high-powered estimate of mid-Atlantic offshore wind lease revenue
I read U.S. opens way for wind power off coast and wondered "what's in it for me"?
The federal government has cleared the way for developers to plant wind farms in offshore waters on the Outer Continental Shelf, a move that could have a significant impact for North Carolina. …
Eventually, the regulations could help shape energy production in North Carolina, where the Outer Banks jut sharply into the Atlantic. The area has some of the strongest and steadiest winds on the East Coast, according to a report from the U.S. Department of the Interior. …
In a scheme similar to some offshore oil and gas drilling leases, states would get about 27 percent of the revenue sent to the federal government from offshore wind and hydrokinetics leases.
Americans support greenhouse gas regulation even if it could substantially raise energy prices
A bunch of polls have come out that find the public supports strong climate action in spite of aggressive and widespread Republican fear-mongering about energy prices.
For instance, the new Washington Post/ABC poll of 1,072 Americans (here) found:
While majorities across the board support government regulation of greenhouse gases, it peaks among liberals (88%) and under 30s (80%), vs. 61% of conservatives and 64% of seniors. Support also ranges from 85% of Democrats, 65% strongly, to 64% of Republicans, 39% strongly. Concern about its cost is broader, and stronger, among those who'd presumably be hit hardest — lower-income adults.
Major gas utility warms up to residential solar thermal

Solar domestic hot-water systems don't grab as many headlines, probably because they're not considered as high-tech as their solar PV cousins, where science is pushing the boundaries of sunlight-to-electricity conversion. I'm always surprised that residential solar thermal systems don't get much attention in the United States, particularly in the south where many homes have swimming pools (that need heating) and where the sun shines warm all year, making the payback dramatically better than PV. In Canada, where the conditions are less ideal, we seem for some strange reason to have a greater appreciation for rooftop solar thermal systems, and indeed, have many startups, such as EnerWorks, and academics spending considerable time improving on the technology.
Peak Energy: Powerful Polymers: Pushing Plastic Solar Cells
Technology Review has an article on plastic solar cells with "near-perfect internal efficiency" – Pushing Plastic Solar Cells.
Plastic solar cells are lightweight, flexible, and, most important, cheap to make. But so far, these devices have been too inefficient to compete with silicon solar cells for most applications. Now researchers from a few institutions claim to have made polymer solar cells with record-breaking efficiencies. These cells still aren't good enough to compete with silicon, but polymer efficiencies have been increasing at a rate of about 1 percent a year. If they can keep this up, say researchers, plastic solar cells will be competing with silicon within a few years.
Peak Energy: A North American Wind Energy Scenario
I've got another guest post from Neil Howes up at TOD, this one proposing a rough plan for North AMerica to obtain 50% of its power from wind by 2030 – A North American Wind Energy Scenario.
Would a "50% of electricity generated by wind scenario" work in North America by 2030? In this post, I make a rough cut estimate of what might be required to make such a transition in about 20 years time.
Most proposals that are being made rely on a very big increase in carbon free energy, both to charge electric vehicles (EV's) and to replace oil and natural gas (NG) presently used for hot water and space heating. In this post, I lay out a path by which 50% of North American energy might come from wind by 2030, including replacement of a large share of oil and natural gas use by electricity. …
High quality wind resources (wind speeds greater than 6.9m/sec) in the US are estimated to be >5,500GWa, about x10 all of N America's present electricity production of 550GWa. Canada's potential appears to be similar or greater than the US, while Mexico's wind resources are more limited (these figures do not include deep offshore resources that could be harnessed by floating wind turbines or higher altitude wind resources that could potentially be harnessed by airborne wind turbines).
NRDC: Renewable Energy for America
Certain lands (such as parks, critical wildlife habitats, and wilderness quality lands) and ecologically sensitive areas in the oceans are not appropriate for energy development. In some of these areas, energy development is prohibited or limited by law or policy, in others it would be highly controversial. NRDC does not endorse locating energy facilities or transmission lines in such areas. And in all cases, siting decisions must be made extremely carefully, impacts must be mitigated and operations conducted in an environmentally responsible manner.
For more information on the intersection between clean energy development and wildland and wildlife conservation in the American West, including locations of parks, wildlife refuges and other conservation areas, see this Google Earth-based feature.
Offshore wind turbines get further boost from Obama administration
– Los Angeles Times
The Interior Department will announce new rules today that clear the way for the first offshore wind turbines to be erected along the Atlantic Coast.
The rules will set long-awaited guidelines for offshore leases, easements and royalty payments that the Bush administration worked on for years but did not complete.
Energy Efficiency Could Save India 183.5 Billion kWh – Renewable
Energy World
With an investment of US $10 billion dollars in energy efficiency improvements, India's economy would benefit from its potentially vast annual energy savings of 183.5 billion kilowatt hours, according to a new report from the World Resources Institute (WRI).
India's energy demand is expected to more than double by 2030. There is a dramatic need for domestic and international energy efficiency technology providers, service providers, and equipment manufacturers to develop innovative ways to conserve energy, said Robin Murphy, WRI vice president of external relations.
20+ Memorable Earth Day Posters from 1970-2009 : Red, Green, and Blue
As attention to Earth Day picked up again in 1990, so did the frequency of events land celebrations on college campuses, in city parks and other gathering places around the world. But rather than spilling any more green ink writing about Earth Day 2009, I dug up the best Earth Day posters I could find spanning the last 39 years.
As might be expected, the earlier posters were much more difficult to track down (mostly because there were fewer events to advertise). I also found the paucity of posters from the 1980's indicative of Reagan-era anti-environmentalist sentiment.
---
Nuclear Editorial and Opinions
Why The U.S. Won't Embrace Nuclear Energy | Newsweek International Edition | Newsweek.com
It wasn't April Fool's Day when congressional Republicans (the authors of Capitol Hill's wartime "freedom fries") declared last month that America should emulate France. They were talking about nuclear energy, which supplies 80 percent of the Gauls' needs and skimps on carbon. But here's one issue where the supposedly green Democrats aren't pulling toward Paris.
That's because their leader, Senate Majority Leader Harry Reid, represents Nevada, home to the nation's only plausible nuclear-waste repository at Yucca Mountain. As a concession to Reid, President Obama's proposed budget nixed funding for the site, promising to find "alternatives." But that won't happen, since they'd take decades to develop (against "not in my backyard" intransigence). And Reid will likely coast to a fifth term in 2010; as long as he's running the show, the U.S. will never go nuclear.
The Top Nuclear Stories is published twice weekly. It is a produced
using a combination of social bookmarking and programming.
You can view or join the public group and add your own stories
by going here -> http://groups.diigo.com/groups/nukenews