On this the 23rd anniversary of Chernobyl, its kind of hard for me to talk just about what it means today and ignore the growing state of affairs around us.  Yet, as of the 26th, there hasn't been a single major news outlet in the US even mention Chernobyl.  Funny why that would be huh!  This trend has been going on for a couple of years now!  Other than the legislative crisis in DC,  its kind of a shock to see the US media at its best, or should I say at its worst in running interference for the nuclear industry.
Thirty years ago activists in the SF bay area watched the mainstream media out here do everything in its power to promote and protect the nuclear industry from opponents. After Chernobyl and the industry's collapse editorial boards of some of the major media outlets became a bit more sympathetic but you sure wouldn't know it today. Or is it our fault this time around for not doing the footwork to get editorial boards to do their duty!
European activists were calling for a global action day.  Oops, nothing like a bit of missed international solidarity. What it says mostly, is that we are a lot weaker as a movement than any one of us is willing to admit.  What it says is just how well the media has done to shut down opposition publicly. But more to the point, it also says a whole lot about where people are today with information overload and our ability to get this issue out online. Nuf said.
Muddling on… Make sure to take a peak at the article from Canada about Chernobyl as well as Harvey's!
We are certainly facing a daunting cycle coming up as issues at the state and national level come to a head. The AmerenUE victory in Missouri as well as the recent statements by the head of FERC are important, and have demoralized the industry a bit, but with Chu putting passage of the $50 billion loan guarantee at the top of his priority list, we are not out of the current battle over  funding yet.
Probably the trickiest issue to deal with is the n-waste issue and where its headed.  Reid's Yucca Mountain funding coup is clearly not a done deal as a recent survey of regulators around the country shows that they are very upset about the issue.  McCain isn't sitting around nor is the industry.  Keep an eye on the new call to open up WIPP for spent fuel!
The recent NRC hearings on low-level waste underlies the nationwide crisis over what to do with B/C wastes that are piling up at reactor and institutional sites nationwide.  Just before the NRC conference the recently licensed Texas dump in Andrews County offered to take all of the country's low-level wastes!
The DOE strategy of leasing out large "Energy Parks" is another angle in this mess.  For example, the DOE at Hanford Washington is planning on reducing the size of the area it holds from 588 square miles down to 69.  A recent story out of Kansas City spoke of plans there to over a huge weapons facility to a private contractor.  The recent protest at Savannah River over these Energy Park lease programs, not to mention the new mixed waste incineration program opening up in Kingston Tennessee (isn't that the same town where they just had a huge coal accident) underscores the dangers of an economy that can no longer afford to protect n-wastes from the environment. During the Bush administration there has been a dramatic move to privatize DOE activities with nearly 200,000 contract workers vs. only 15,000 government employees.  Public service is a dirty word at the DOE considering the difference in pay…
Then we have the huge battle in Utah with Energy Solutions push to import waste from Europe.   The NRC just made it posisble for the country's du wastes to go to Clive Utah, while Energy Solutions lawsuit to ignore compact law will likely breach the NWPA if they win.  Anybody hear about how Energy Solutions which now owns Barnwell and has major contracts in Europe including the cleanup of Sellafield bribed the state of Utah with billions of dollars if they let the company import waste?  And part of that storm, is the plan to incinerate the imported wastes in Tennessee before burying them out in Utah.
Look for an issue coming soon that pulls all of the different n-waste stories together.
A last comment, there is a growing problem over strategy from folks working on reactor opposition around the country and their focus on economics and to a lesser extent the other two framed strategy points the industry has been putting out. We know one leg of their agenda: economics,  is all but smashed.  We've been caught up in their clean, safe and cheap drumbeat, but are failing miserably to link fuel-cycle issues to as a response.  What this is doing is creating a national split as communities that are being impacted by n-waste, mining, or the DOE clean-up and worker safety scandals all disappear.   Amory Lovins used to frame his strategy by just shifting to renewables and pointing out that nuclear is a waste of time to discuss.
For many communities or should I say audiences, last time the industry was claiming that renewables weren't ready for prime time.  I suggest that we have a completely reversed reality this time.  We need to hit this home with statements that point out that this time, its the nukes that aren't ready for prime time!
So reactor folks, just focusing on reactor arguments isn't correct nor does it match the kind of strategies we used 30 years ago! In a recent debate between IEER and Patrick Moore and not long ago when Moore debated Harvey Wasserman, Moore tried to suggest that the movement was manipulating the public's fears and attempted to subtlely delink the weapons issue.  Sure such arguments don't pass before a regulatory body but its about time that the waste-fuel cycle issues get a far more prominent place in pieces we put out out.
The nuclear industry has hit a Homer Simpson with its ecomic theme and now its time to strike them out with their other two claims of being safe and clean.  There's been a push to limit the next focus on safety, but I'd suggest this is a big mistake.  The n-waste and fuel-cycle is the "CLEAN" claim that has long been the Achilles heel of this issue and its critical that it not get dropped.
The next week will be critical one for the anti-nuclear battle in congress.  Its more than just a bit weird to be posting this out of the SF Bay Area where there is  all but no media coverage or organized opposition, yet many of the main players come from (Chu – Pelosi). May the force be with us!
---
Top Nuclear Stories Index
---
Nuclear Reactor News
OpEdNews» 23 Years After Chernobyl, Nuclear Power is Still a Threat
I am writing this on April 26, 2009, the 23rd anniversary of the tragic and deadly explosion at the Chernobyl nuclear power plant in Ukraine. The Chernobyl disaster is widely considered to be the biggest technological and industrial disaster the world has ever known.
And I am remembering the 1979 meltdown at the nuclear plant on Three Mile Island, about 100 miles from where I currently sit.
Today, about a block from my home, I can look to the west and see the cooling towers of the Limerick nuclear power plant sending a steady flow of steam into the sky.
Each month, the power company Exelon, which operates the Limerick plant, conducts a siren test to ensure that the noisemakers are in good working order in case they need to notify the public of an emergency.
Chernobyl: The Horrific Legacy
On April 26, 1986, Chernobyl Nuclear Power Station reactor number 4 exploded at 1:24 a.m. "Tons of radioactive dust was unleashed into the air transported by winds, [and] it contaminated both hemispheres of our planet, settling wherever it rained. The emissions of radioactivity lasted [short-term] for 10 days.(1)
On 29 April, fatal levels of radioactivity were recorded in Poland, Austria, Romania, Finland, and Sweden.(2) The day after (30 April), it hit Switzerland and Italy. By 2 May, it reached France, Belgium, The Netherlands, Great Britain, and Greece. The next day, Israel, Kuwait, and Turkey were contaminated. Then, over the next few days, radioactive substances were recorded in Japan (3 May), China (4 May), India (5 May), and the US and Canada (6 May).
The radioactive spew from this explosion was 200 times greater than the atomic bomb at Hiroshima.(3) Not one person was safe from this catastrophic nuclear explosion; and 65-million people were contaminated…more than 400,000 people were forced to evacuate the area [around Chernobyl], losing their homes, possessions and jobs, as well as their economic, social, and family ties.(4)
The long-term and hidden costs of radioactive contamination have never been adequately reported by mainstream news. According to the authors (including the distinguished Dr. Rosalie Bertell) of a new book, Chernobyl: The Hidden Legacy [i]t will take millennia to recover [before an area] as large as Italy, will return to normal radioactive levels in about 100,000 years time.(5)
AFP: Ukraine marks Chernobyl's 23rd anniversary

Ukraine paid homage to victims of the Chernobyl catastrophe 23 years after the worst nuclear accident in history.
"Today we remember with profound sadness those heroes who fought against the nuclear storm and sacrificed themselves for us and our children," President Viktor Yushchenko said in an address published by his press service.
Some 100 Ukrainians, including Yushchenko and other top officials, laid wreaths overnight before the monument to Chernobyl's victims in Kiev and lighted candles during a religious service dedicated to the tragedy, an AFP photographer reported.
Radio Netherlands: Visits by Chernobyl children resume
The Dutch Foreign Affairs Ministry has announced that it has reached agreement with the Belarussian authorities on the continuation of the free visits to the Netherlands of children suffering health problems from the Chernobyl nuclear disaster 23 years ago today. The first group will arrive in the Netherlands next week, in time to celebrate Queen's Day on 30 April.
In October, Belarussian President Alexander Lukashenko ruled that only children with cancer would be allowed to leave the country. The Belarus authorities reportedly feared the children would apply for asylum.
Three private organisations fund trips for children from the Chernobyl region; over the years thousands of children have visited host families in the Netherlands.
Beaver County Times: Small hole not the first found at Shippingport's nuclear power plant
Thursday's discovery of a small hole in the steel lining of the reactor containment building of Beaver Valley Nuclear Power Station's Unit 1 wasn't the first time a breach has been found there, a Nuclear Regulatory Commission spokesman said Saturday.
Before Thursday's discovery, no radiation was released from the building, and there was no impact to the public health or safety of any employees, FirstEnergy spokesman Todd Schneider said Friday evening.
NRC spokesman Neil Sheehan said that in 2006, corrosion was found in the lining of the same containment building when the reactor was shut down so that FirstEnergy could replace the reactor lid and three steam generators.
The Unit 1 reactor has been shut down since Monday for scheduled refueling and maintenance. As part of that routine work, the containment building around the reactor was inspected, Schneider said.
Feds start discussion on more nuclear facilities in South Miami-Dade  – MiamiHerald.com
While two more nuclear reactors at Turkey Point would generate clean energy and create at least 800 permanent new jobs in the area, federal regulators Thursday night said the proposed facilities were not a done deal.
"If approved," stressed Stephanie Coffin, branch chief for the division of new reactor licensing at the U.S. Nuclear Regulatory Commission. "This is not an automatic process."
She and her colleagues from the Rockville, Md.-based federal agency, which regulates the construction and operation of nuclear reactors nationwide, spoke to more than 200 people at the Keys Gate Golf and Country Club, 2300 Southeast Palm Dr.
Florida Power & Light has proposed building two more nuclear reactors at its Turkey Point site within the next 12 years.
Agreement to rid Baltic of Radioisotope Thermal Electric Generators signed in Murmansk – Bellona
The Murmansk Region and Norway's northerly Finnmark County will assists and finance the liquidation of 71 radiologically dangerous Radioisotope Thermal Electric Generators (RTGs) used to power military lighthouses for Russia's Baltic Sea. Russia will also assist in financing the project. Alexey Pavlov, 24/04-2009 – Translated by Charles Digges Eight years ago, the Finnmark province and the Murmansk Region agreed to jointly solve environmental problems in the region. Replacing RTGs with thermoelectric generators for lighthouses fell within the framework of this cooperative effort. The RTGs had fallen into decrepitude over many years and become a radiological hazards for the entire Arctic region, as well as an attractive source of radiological theft for would be terrorists because of their remote locations. The Russian Ministry of the Interior contributed 747 million roubles ($23.7 million).
Small hole discovered inside nuclear plant building  – East Liverpool
During what company officials are calling a routine inspection, workers at the Beaver Valley nuclear power station discovered a hole in the containment building's steel encasement.
"During the inspection of the Unit 1 containment building, a small blister was discovered on the steel liner," Todd Schneider, spokesman for FirstEnergy Nuclear Operating Company (FENOC), said in a telephone interview Friday night. A small hole was then discovered underneath some corrosion.
Unit 1 at the Beaver Valley Power Station was shut down early Monday morning for a scheduled refueling and for maintenance work.
"We are going to investigate on what caused it, but repairs should be completed during the time of the scheduled outage," Schneider predicted.
According to information the company released to the Nuclear Regulatory Commission (NRC), the trouble spot was located at the 738-foot elevation level inside the containment area.
Nuclear opposition grows (From The Westmorland Gazette)
A PROPOSAL to build a nuclear power station within a few miles of the Lake District is being met with mounting opposition.
Objectors to the bid by German company RWEnpower claim the plant would blight the lives of people living close to the site at Kirksanton near Millom.
At a public meeting on Tuesday to gauge local reaction to the plan, residents expressed a range of concerns, including health fears and the potential damage to tourism, cultural heritage and the landscape.
Monroe Evening News: New nuclear plant benefits oversold, speaker
claims
Construction of a new Fermi 3 nuclear power plant by DTE Energy would boost jobs and tax base in Monroe County, but could harm the state's overall economy in the long run, a former federal Nuclear Regulatory Commissioner said Thursday.
"The tax benefits, in particular, are uncontestable and the local job benefits as well," said Peter Bradford, who served on the NRC from 1977-82. But he said the resulting rise in electric costs could cause firms to flee the state and discourage others from settling in Michigan, ultimately eroding the state's overall tax base.
"No state ever created a net increase in jobs by raising electric rates to commercial and industrial customers more than necessary to maintain supply," he said. "A new nuclear plant in Michigan also will do nothing to further the success of hybrid automobiles."
SA Current – Citizens file to stop STP nuke expansion
If CPS Energy thinks the citizens of South Texas are just going to stand by while the company sinks billions of dollars into a risky nuclear expansion project, it looks like they've got another think coming. Several Texas groups filed a petition with the Nuclear Regulatory Commission this week to block the expansion of two more reactors at the South Texas Project in Bay City.
FACTBOX-Nuclear power plants planned in Europe | Reuters
Nuclear power is seen by some European countries as an effective way to keep up electricity supplies while cutting emissions of climate warming gases produced when fossil fuels are burnt.
Lingering concerns over nuclear safety, waste disposal and costs have limited the sector's growth in western Europe but several central and eastern European countries are keen to build them as a way of reducing their reliance on imported fuels.
Below are the nuclear plants being built or planned across Europe:
Associated Press: NY regulators approve Constellation reactor sale
New York regulators have approved a French company's acquisition of three nuclear power plants in upstate New York.
In February, U.S. regulators approved a $4.5 billion offer by French power giant EdF to buy nearly half of Baltimore-based Constellation Energy Group Inc.'s nuclear operations.
On Tuesday, the New York State Public Service Commission approved the acquisition, which includes two Nine Mile Point nuclear plants in Oswego near Syracuse and the Ginna (gih-NAY') station in Ontario near Rochester.
Constellation Energy is the parent of Baltimore Gas & Electric, Maryland's largest utility.
Bulgaria opposition urges freeze of nuclear project | Reuters
* Opposition party says Sofia holds talks on Russian loans
* Wants parliament interference to stop the talks
* Another party says crisis means project should be delayed
SOFIA, – Bulgaria's rightist opposition urged the government on Tuesday to freeze a multi-billion project to build a new nuclear power plant due to problems with funding in times of a global economic crisis.
The Socialist-led government and German utility RWE (RWEG.DE) have signed a deal to build Bulgaria's second nuclear power plant of Belene by 2014-2015 as part of Sofia's efforts to recover its position as a major power exporter in the Balkans.
But sources close to the project say the state-owned utility NEK, which has a 51 percent stake in the project, has problems raising funding and Belene faces a delay.
Rowdy protesters target nuclear meeting
Noisy protesters are targeting a global nuclear conference in Sydney, saying they want attendees to know they are not welcome.
About 60 people from a group calling itself the Sydney Anti-Nuclear Coalition were on Wednesday demonstrating in front of the Elizabeth Street hotel playing host to the World Nuclear Fuel Cycle conference.
The coalition is mainly made up of environmental, student and trade union groups.
Activists raise ethical question: Rutland Herald Online
The anti-nuclear group New England Coalition has asked the Vermont attorney general's office to investigate whether the state's chief utility regulator David O'Brien violated the state's ethics code by socializing with a top executive with Entergy Nuclear.
The group, in a letter to Attorney General William Sorrell, said that O'Brien invited Entergy's top lobbyist, Jay Thayer, to his home during Christmas, where other utility executives and legislators were invited for a party.
The group also noted that Thayer, who is heading up Entergy Nuclear's bid for another 20 years of operation of Vermont Yankee nuclear plant, contributed the maximum allowable amount to Gov. James Douglas' re-election in 2008.
Local critics blast Xcel Energy plan | Republican Eagle
The state's environmental review of Xcel Energy's proposal to ramp up operations at its Prairie Island nuclear plant is too narrow, critics said Tuesday.
State officials met with the public at Red Wing Public Library for feedback on a study about the potential environmental impacts of increasing operations at the Prairie Island nuclear power plant.
"I feel there are many unanswered questions," Joan Marshman, a Florence Township resident, said.
The most common criticism was that the report doesn't prepare for the possibility that nuclear storage at Prairie Island will potentially be permanent, which critics said is necessary considering recent political events.
What our panel learned about Vermont Yankee – Brattleboro Reformer
The Vermont Yankee Oversight Panel's (VYOP) report was 50 pages long, which makes it difficult to summarize in an opinion piece limited to 600 words, but as the VYOP's first chairman, I believe it is important for all Vermonters to understand the panel's assessment of Yankee's reliability.
Our report was a consensus report created by four individuals with many years of broad nuclear power experience. The rumor around the state, that the VYOP gave Entergy's Vermont Yankee Nuclear Plant a clean bill of health, is simply not true. With significant reservations, we concluded that Entergy's Vermont Yankee nuclear plant might operate "reliably" for 20 more years if Entergy made all the required repairs and updates, but thus far there is no methodology in place to assure Vermonters that those costly repairs are made.
The VYOP uncovered serious and systemwide problems. We concluded that VY has both mechanical and cultural problems that Entergy must address before any license extension to 2032. Entergy's deferred maintenance of VY's mechanical components is troubling and expensive to fix.
The VYOP uncovered more than $100 million in deferred maintenance on components that must be replaced to assure VY reliability beyond 2012. VY's condenser is a good example of failing components. Nationally, most nuclear plants replace their condensers between 20 and 30 years of operation. VY's condenser has been operating for 37 years
and Entergy has known the condenser had issues prior to its purchase of VY in 2002, yet chose to delay the repairs until at least 2014. The VYOP also found that VY's design could not be licensed today because it does not meet today's modern NRC design criteria.
Beaver County Times: Corrosion found in Shippingport nuclear
reactor containment building
An inspection Thursday revealed corrosion in the steel lining of the nuclear reactor containment building of Beaver Valley Nuclear Power Station's Unit 1, according to FirstEnergy Corp.
No radiation was released from the building, and there was no impact to the public health or safety of any employees, FirstEnergy spokesman Todd Schneider said Friday evening.
The Unit 1 reactor had been shut down since Monday for scheduled refueling and maintenance. As part of that work, Schneider said, the containment building that surrounds the reactor underwent a standard inspection.
---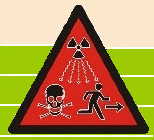 Nuclear Health and Safety News
TheStar.com | 85,000 radioactive baby teeth. Now that we have your attention…
Forgotten about for 50 years, an odd stash yields clues about above-ground nuclear tests and cancer
They were locked away in an ammunition bunker near St. Louis, Mo., in dozens of cardboard boxes. Each was in its own manila envelope, with an index card identifying the donor. These 85,000 baby teeth were collected in the late 1950s and early 1960s to study the effects of radioactive fallout in the environment.
The fallout came from hundreds of above-ground nuclear tests in America and other parts of the world. The radioactive isotope Strontium-90, one of the by-products of the bombs, spread into the atmosphere, fell onto the land, was ingested by dairy cows and passed into the milk supply. Strontium-90, like calcium, was concentrated in children's teeth in detectable amounts.
In 1958 scientists in St. Louis began a campaign to collect baby teeth to study the link between above-ground testing and human exposure. The undisputed link between the tests and a radioactive element in baby teeth provided much of the impetus for the 1963 Test Ban Treaty, which outlawed above-ground nuclear weapons-testing.
News & Star | Sellafield disaster worse than Chernobyl averted – claim
Cumbria narrowly averted a nuclear disaster five times worse than Chernobyl, a county councillor has claimed.
Labour's Wendy Kolbe, who represents Ulverston East, told councillors that a failure in the cooling system at Sellafield on April 1 could have led to a catastrophic explosion.
Her comments have been dismissed as alarmist and untrue.
She said: For four hours radioactive storage tanks lost cooling water.
BBC NEWS | UK | Sixth death linked to university
A sixth person who worked in a Manchester University building used by Lord Rutherford, and contaminated by radiation and mercury, has died.
Professor Tom Whiston, 70, a psychology lecturer, died from cancer at his home in Sussex.
He occupied the building where the Nobel Prize winning scientist carried out his experiments on atomic structure using radioactive radon.
An independent inquiry into any health risks at the building is under way.
Nuclear test survivor dies before High Court battle | KentOnline

Nuclear test survivor Bert Tomlin has died without learning whether he and his fellow veterans' compensation claims can go ahead.
Mr Tomlin, of Sherwood Close, Faversham, was 70 and one of about 1,000 servicemen who spent time in the Pacific in the 1950s while atomic and hydrogen bombs were tested just a few miles away.
In 1976 he was diagnosed with pulmonary fibrosis, a chronic lung disease that over the past six to eight months had left him housebound and using oxygen around the clock.
Mr Tomlin was convinced that his ill health was caused by radiation exposure after the explosions and he and the other veterans were trying to claim damages from the Ministry of Defence.
Elevated gamma levels below CNSC limit: Cameco – Northumberland Today
Although Cameco reports it did not exceed any Canadian Nuclear Safety Commission (CNSC) action levels in the last quarter of 2008, elevated fence line gamma was reported at station 20 at the Dorset Street East warehouse, Rebecca Peters, superintendent of compliance and licensing for the Port Hope conversion facility, told Port Hope council last week.
"The levels were below the CNSC limit. Cameco investigated these results and determined that movement of drums within the building caused this increase," Peters said. "In the future, site radiation protection staff will be directly involved with the movement of materials at this site to prevent future reoccurrence of this type of increase. Additional monitoring has indicated that the levels have dropped. This monitoring will continue until Cameco is confident that gamma levels at station 20 have re-stabilized."
There were four issues in that quarter as described by Peters.
Downwinders closer to justice – KXLY.com: Spokane, WA and Coeur d'Alene, ID |
Neighbors in the Tri-Cities, exposed to radioactive material from the Hanford Nuclear Facility, are one step closer to getting justice.
For the past 20 years, the affected neighbors have been in and out of court, trying to get the contractors who ran Hanford to accept responsibility for what happened.
On Tuesday, a federal judge asked both sides to lay out a road map to resolve close to 2,000 cases.
New revelations about Three Mile Island disaster raise doubts over
nuclear plant safety: The truth behind the meltdown: Independent Weekly
Editor's note: This story originally appeared in Facing South, the online magazine of the Institute for Southern Studies. For links to supporting documents, please see the original story.
It was April Fool's Day, 1979 30 years ago this month when Randall Thompson first set foot inside the Three Mile Island nuclear power plant near Middletown, Pa. Just four days earlier, in the early morning hours of March 28, a relatively minor problem in the plant's Unit 2 reactor sparked a series of mishaps that led to the meltdown of almost half the uranium fuel and uncontrolled releases of radiation into the air and surrounding Susquehanna River.
Free Press – Harvey Wasserman: How Chernobyl could happen here
A catastrophe like Chernobyl could happen here. It's the radioactive core of the second biggest lie in US industrial history.
The atomic pushers say such a disaster is "impossible" at a US reactor. But Chernobyl's explosion spewed radiation all over the world. And Sunday's tragic 23rd anniversary reminds us that any reactor on this planet can kill innumerable people anywhere, at any time, by terror, error and more.
It further clarifies why yet another grab at billions of taxpayer dollars for new reactor construction must be stopped NOW!
The BIGGEST lie in US industrial history is that nobody died at Three Mile Island. Just before last month's thirtieth anniversary of the central Pennsylvania melt down, critical new evidence was completely ignored by the corporate media.
Defence Management – Nuclear test health research to begin
New research on the ill health of veterans of Britain's nuclear weapons tests has been promised by the MoD.
Under secretary of state for defence Kevan Jones is expected to tell the Commons this week that a study on the health affects resulting from exposure to the nuclear test blasts will commence.
Only around 3,000 of the 20,000 or so veterans who took part in the tests during the 1950s are still alive today. Many of the survivors suffer from rare cancers, skin problems and blood disorders as do their children.
---
NRC News
FR: NRC hearing for USEC enrichment license transfer
USEC, Inc.; American Centrifuge Plant; American Centrifuge Lead Cascade Facility; Notice of Receipt of a License Transfer Application and Consideration of Approval of Application Regarding Proposed Corporate Restructuring and Conforming Amendment and Opportunity To Provide Comments and Request a Hearing
NRC: NRC Renews License of Areva Nuclear Fuel Fabrication Facility in Richland, Wash. for 40 More Years of Operation
The Nuclear Regulatory Commission has renewed the operating license of Areva NP's nuclear fuel fabrication facility in Richland, Wash., for an additional 40 years of operation. This is the first 40-year renewal of a nuclear facility license in the United States.
The Areva facility is licensed to possess and process uranium enriched to a maximum of 5 percent by weight in the isotope U235 for the manufacture of fuel assemblies for commercial nuclear power plants.
The license terms for fuel fabrication facilities are not specified in legislation or NRC regulations. Previously, the NRC had licensed fuel fabrication facilities for maximum terms of 20 years. In 2006, the Commission authorized extending the maximum license term to 40 years. Actual license terms depend on the facility, its safety programs and procedures, and its aging management program.
NRC turns over depleted uranium documents | Houston Chronicle
The Nuclear Regulatory Commission has turned over thousands of pages of documents that might help explain why it recently decided to classify large quantities of depleted uranium as the least hazardous type of low-level radioactive waste.
The NRC's March decision could open the door for more than 1 million tons of depleted uranium to be disposed of in Utah and Texas at private disposal sites in the rural western parts of both states.
Depleted uranium is different from other low-level radioactive waste because it becomes more radioactive over time for up to 1 million years.
NRC conference planned on Global Nuclear violation | Star-News | Wilmington, NC
The Nuclear Regulatory Commission said Tuesday that its staff has scheduled a conference to discuss an apparent violation of requirements associated with a warning system at Global Nuclear Fuel-Americas.
The Criticality Warning System (CWS) is designed to sound an alarm in the very unlikely event of an accident at the nuclear fuel manufacturing operation located at GE's Castle Hayne facility. The operation is jointly owned by General Electric, Hitachi and Toshiba.
---
Nuclear Fuel Cycle News
Sequoyah County Times – Sequoyah Fuels gets green light on disposal
The Nuclear Regulatory Commission (NRC) has approved Sequoyah Fuels' plan to dispose of contaminated materials in an on-site cell, a plan opposed by some residents near the Gore-area plant.
John Ellis, Sequoyah Fuels president, said the NRC approved the plant's on-site disposal site Monday, after 16 years and two months.
The plant, which at one time processed uranium to use in fuel rods for nuclear power plants, was closed in 1993 after it was found that portions of the plant and groundwater were contaminated.
Times Record: Cleanup Plan Gets Approval
Creating about 25 shelf-feet of environmental documentation soon will result in a $28 million cleanup project at Sequoyah Fuels plant site near Gore.
The federal Nuclear Regulatory Commission approved a plan Monday to eliminate dangerous pollutants there.
We've got a cabinet with documents for the regulators, said John Ellis, Sequoyah Fuels president. The eight-and-half-by-eleven (inch) ring binders would probably go for about 25 feet. It's everything from feasibility studies, to cell construction plans to site characterization and sampling data with annual groundwater reports that itself is about 11/2 inches thick.
Ellis started work at the facility in 1992, about a year before portions of it were found to be contaminated. After that finding, Sequoyah Fuels completely ceased processing uranium for fuel rods, its central operation there.
Court Victory Forces Canada to Report Pollution Data for Mines | CommonDreams.org
Great Lakes United, Mining Watch Canada and Ecojustice are hailing a landmark decision from the Federal Court of Canada released late yesterday that will force the federal government to stop withholding data on one of Canada's largest sources of pollution – millions of tonnes of toxic mine tailings and waste rock from mining operations throughout the country.
The Federal Court sided with the groups and issued an Order demanding that the federal government immediately begin publicly reporting mining pollution data from 2006 onward to the National Pollutant Release Inventory (NPRI). The strongly worded decision describes the government's pace as "glacial" and chastises the government for turning a "blind eye" to the issue and dragging its feet for "more than 16 years".
Toshiba Negotiating to Buy Nuclear Fuel Rods From Kazakhstan – Bloomberg.com
Toshiba Corp., Japan's largest supplier of reactors, is in talks to buy nuclear-fuel rod assemblies from Kazakhstan after opening a new uranium mine in the central Asian nation.
Toshiba President Atsutoshi Nishida, speaking in Almaty, the country's financial center, declined to say when an agreement may be signed or how much it may be worth.
Kazakhstan's state-owned Kazatomprom, Canadian miner Uranium One Inc., Toshiba and a group of Japanese companies led by Tokyo Electric Power Co. yesterday opened a mine in southern Kazakhstan as the country seeks to supply about a third of Japanese uranium demand by 2014. The partners have invested $490 million in the TOO Kyzylkum joint venture, which aims to produce 3,000 metric tons of uranium from the mine in 2014.
Japan opens major uranium deposit in Central Asia | Reuters
*Kazakhstan aims to be world No.1 uranium exporter in 2009
*Mine to produce 3,000 tonnes uranium by 2014
*Output mostly destined for Japan
KHORASAN, Kazakhstan, April 24 (Reuters) – Japan opened a major uranium mine in Kazakhstan on Friday, gaining access to alternative energy supplies from resource-rich Central Asia.
Khorasan-1, tucked away in the arid steppes of southern Kazakhstan, is being developed by a group of Japanese firms including Toshiba Corp (6502.T), as well as Kazakh state uranium company Kazatomprom and a unit of Canada's Uranium One (UUU.TO).
FACTBOX-Nuclear industry and zirconium | Reuters
Following are some facts about zirconium used to clad fuel rods containing uranium for the production of nuclear energy.
FROM ZIRCON SAND TO NUCLEAR ENERGY
* Silvery-grey zirconium is the 20th most abundant element in the earth's crust.
* The separation of zirconium and hafnium is a technology that only a few companies have.
Durango Telegraph – Busting the boom Conservation groups
challenge Colorado uranium leases
The Colorado pikeminnow, razorback sucker and humpback and bonytail chubs could be unraveling Western Colorado's second uranium boom. Last week, four conservation groups took on the federal government for opening the floodgates to uranium mining without assessing the impacts on the Dolores and San Miguel rivers.
Western Colorado's first uranium boom arrived in the 1950s with the beginning of the Cold War. At that time, prospectors with newly patented mining claims and Geiger counters in hand descended en masse on the canyon country west of Durango. Many walked away with fortunes but left a legacy of mine waste and radioactive tailings in their wake.
Three years ago, uranium prices once again spiked, and prospectors and mining companies started eyeing the desert of the Dolores River drainage. Local uranium mining got a big nudge in the summer of 2007 when the Department of Energy announced its Uranium Leasing Program. At that time, the agency opened 27,000 additional acres in San Miguel, Montrose and Mesa counties to prospectors seeking the radioactive ore. With this acreage, the DOE estimated that regional mines would produce 2 million tons of unrefined uranium per year.
Guardian Newspapers: Govt flays illegal trans-shipment of nuclear materials in Nigeria
THE federal government has frowned at illegal trans-shipment of nuclear materials in and out of the country, just as it unveiled plans to checkmate the menace by installing radiation monitoring facilities across national boarders.
The Presidential Adviser on Petroleum Matters, Emmanuel Egbogah, who disclosed this at the official commissioning of the first Radiation Portal Monitor in Nigeria, at the export wing of Muritala Mohammed International Airport, Lagos, over the weekend, said, although Nigeria has a nascent nuclear power programme, it has a matured, robust and rapidly growing peaceful nuclear non-power application.
Egbogah however noted the federal government would no longer tolerate illegal and mishandle of radioactive materials in the country, as serious sanctions await defaulters.
Independent: Navajo celebrates HRI ruling: Company says they are still moving forward to mine uranium in Indian Country
Ever since Johnny Livingston was a little boy, he remembers seeing Navajo families grazing their livestock on a portion of land within Churchrock Chapter known as Section 8, now owned by uranium mining company Hydro Resources Inc.
In 2006, as part of his declaration to the U.S. Environmental Protection Agency regarding jurisdictional issues over the land, the former Churchrock Chapter president identified Navajo families having Bureau of Indian Affairs grazing permits for the disputed area.
Navajo uranium mine workers seek health assistance – Farmington Daily Times
A grassroots effort to help uranium mine workers' children affected by diseases and birth defects is picking up steam on the Navajo Nation.
The Navajo Nation Dependents of Uranium Workers Committee will meet for the second time in a month to update community members and hear feedback from residents who suffer from cancer, kidney disease, birth defects and other illnesses resulting from prolonged radon exposure from uranium mines.
The health problems date back to work in the 1950s and '60s, said Phil Harrison, Council Delegate for Red Valley/Cove Chapter of the Navajo Nation. During that time, uranium mine workers were exposed to high levels of radon, which has caused inter-generational bouts of illnesses in communities across the Navajo Nation.
"A lot of people don't want to talk about this in the public," Harrison said.
By holding public meetings, organizers hope to garner enough support to lobby government officials in Washington, D.C., to amend the Radiation Exposure Compensation Act.
South African Nuclear Agency Plans Experimental Uranium Plant – Bloomberg.com
South Africa is completing feasibility studies into nuclear fuel production processes and now plans to develop experimental sites, an official at state- owned Nuclear Energy Corp. of SA, or Necsa, said.
We are finishing a range of feasibility studies into aspects of the nuclear fuel cycle, Van Zyl de Villiers, general manager of research and development at Pretoria-based Necsa, said in an interview in Johannesburg today. The next step for us will be to establish experimental infrastructure.
South Africa plans to add to its only existing nuclear plant, Koeberg, to overcome electricity shortages and reduce the country's dependence on coal. While power utility Eskom Holdings Ltd. this year canceled a plan to build the country's second nuclear plant, citing costs, the government said it remained committed to nuclear power.
Deseret News | Removal of uranium tailings begins near Moab
The first trainload of radioactive uranium tailings has been taken from a dump site near Moab and moved to a disposal cell 30 miles away.
Cleanup of the 16 million-ton tailings pile was accelerated with a $108 million infusion from the Obama administration's economic-stimulus package last month.
The tailings, from the now-defunct Atlas uranium mill, have posed a threat of leaching radioactive waste into the Colorado River, prompting urgent requests for removal by Utah's congressional delegation.
An announcement Tuesday by the U.S. Department of Energy said the first trainload of tailings departed from the 439-acre site Monday for Crescent Junction. The tailings cover about 139 acres.
---
Nuclear Waste News
EnergySolutions Tanker Leaked Hazardous Waste on Utah Highway – KCPW
A half-gallon of hazardous waste leaked from an EnergySolutions tanker in Carbon County last month. But the incident has only now come to light. The company held an extensive media roundtable earlier this week but failed to mention the incident. Spokesman Mark Walker says the company followed standard reporting procedure by notifying the state.
"When our team arrived and did the assessment, there was no contamination found and there was no safety or health compromised to the environment or to the residents of Carbon County," Walker says. "We followed the procedures that we are required to follow and ensured that there was no contamination."
The waste was labeled flammable, hazardous waste and toxic upon inhalation. It was a byproduct of Department of Energy radioactive waste processed at EnergySolutions' Clive, Utah, facility. The radioactive part of the waste was removed and stored, while the hazardous chemical byproduct was transported to a waste facility in Tennessee.
IRIN Asia: CENTRAL ASIA: Conference maps out way forward on
radioactive waste
Representatives of Central Asian governments have met at a conference in the Kyrgyz capital, Bishkek, to find ways of jointly tackling the issue of radioactive waste dumps and their environmental and health impacts.
The issue of uranium waste dumps and industrial waste in Central Asia is a very serious one and if there is not an urgent and effective solution to it, it can be the reason for serious implications for millions of people in the region. The mitigation of those implications might require dozens of years and substantial resources, Neal Walker, head of the UN Development Programme (UNDP) and UN system in Kyrgyzstan, said.
Search is on for Canadian nuclear waste site – Ontario, CA
The search is on for a community willing to be a host site for Canada's nuclear waste.
In May, the Nuclear Waste Management Organization will be releasing a proposal for how Canada's waste should be managed.
As of 2008, this country has two million used-fuel bundles in storage, which have built up over the last 40 years. The NWMO is looking for a community willing to store them.
Currently, the waste is being kept in either wet or dry storage at whichever nuclear station it was produced.
From 2002 to 2005, about 18,000 citizens were polled by NWMO about how the waste should be stored, with adaptive phased management the recommended method.
It involves a deep underground repository and a management system that is open, transparent and inclusive.
Graham, McCain push rebates from fund for nuclear waste site – S.C. Politics – The State
U.S. Sen. Lindsey Graham, backed by 2008 Republican presidential candidate John McCain, introduced legislation Thursday to provide rebates from a $30 billion fund to build the stalled Yucca Mountain nuclear-waste repository in Nevada.
Because South Carolina has more nuclear reactors than most states do, its residents have contributed a disproportionately large share  more than $1.2 billion to the Nuclear Waste Trust Fund for developing the Yucca repository.
Aiken Standard: TRU waste program in new phase
The U.S. Department of Energy's (DOE) Savannah River Site (SRS) began a new phase of waste disposition Thursday, initiating the first shipment of Remote Handled (RH) Transuranic (TRU) waste to the Waste Isolation Pilot Plant (WIPP) in Carlsbad, N.M.
These shipments complement the contact handled TRU waste shipments that have been occurring at SRS for almost a decade.
TRU waste, a result of decades of defense-related research and development activities, is a special class of radioactive material consisting of clothing, tools, rags, debris and other such items contaminated with radioactive elements, with an atomic number greater than uranium. TRU waste is primarily contaminated with plutonium, and may also be mixed with hazardous chemicals.
Foes fear accidental release of toxic dust from landfill – STLtoday.com
Opponents of plans to put a cover over two piles containing radioactive waste at the West Lake landfill are worried that some preparatory work there could release contaminated material.
The Environmental Protection Agency is planning to trim vegetation there to get a more accurate reading of the site's surface.
"There will be no disturbance of the waste material," said Dan Wall, federal project manager of the site. He said workers will not pull up roots.
But Kay Drey, a longtime environmental activist, said the work would loosen some radioactive material and contaminated dust would leave the site.
Judge: Adams misspent $750,000 on dump lawsuit – Examiner.com
Adams County wrongly spent $750,000 in fees from a hazardous waste dump to sue the state for allowing the dump to accept low-level radioactive material, a judge has ruled.
The judge said the county must return the money to a fund set up to offset costs associated with the dump.
Adams County District Judge John T. Bryan issued the order late Thursday.
Truck in Utah leaked toxic waste from duct-taped hose – Salt Lake Tribune
A duct-tape hose repair on a tanker of radiation-tainted toxic waste led to a potentially dangerous leak last month in Carbon County.
The incident occurred March 31, when an employee at Price Canyon weigh station noticed a wet stain on the back of a tanker transporting material from the EnergySolutions Inc. site in Tooele County. A Carbon County hazmat team was called in and found up to a half-gallon of material had come from the broken and taped-over hose.
The tanker contained 3,000 gallons of waste solvent destined for a U.S. Energy Department toxic waste incinerator in Tennessee.
"Crews inspected the area and found no contamination to the environment," said Mark Walker, a spokesman for EnergySolutions, the nation's largest radioactive waste company.
Waste and cost raise doubts about nuclear power: Independent
When Barack Obama was campaigning for president, he unveiled an eight-page energy plan with progressive gestures toward renewables and conservation, green jobs and green technologies. Then, on page six, Obama dropped the n-bomb: "Nuclear power represents more than 70 percent of our noncarbon-generated electricity. It is unlikely that we can meet our aggressive climate goals if we eliminate nuclear power as an option."
Obama's Energy Secretary, Stephen Chu, echoed these sentiments during his confirmation hearings in January. Even while acknowledging nuclear energy's persistent and unresolved problems with funding and waste disposal, Chu told the Senate committee that the "nuclear industry is, should have to be, part of our energy mix in this century."
Nuclear, it appears, is now officially part of the solution, a potentially radical shift in consciousness 30 years after 1979's Three Mile Island disaster.
New facility to clean up radioactive waste | KIDK CBS 3
INL – The construction of the new Integrated waste treatment facility has finally outgrown its protective shield.
"We've been working diligently under this for about a year and a half and we've got most of the civil work done for the process structure, as well as the steel," says Bill Lloyd, IWTU Project Director.
The new facility is being built to treat over nine hundred thousand gallons of radioactive material buried in tanks beneath the ground. This weather enclosure helped speed up the process to get the building up to further get this waste cleaned up.
A new Yucca Mountain in New Mexico? – Las Vegas Sun
Is a salt formation in New Mexico the new Yucca Mountain?
A trade industry publication reports today that discussions are underway to promote an existing facility in New Mexico as an alternative to storing the nation's spent nuclear fuel in the desert north of Las Vegas.
The Obama administration has promised to "scale back" funds for the Yucca Mountain project, and the president has vowed it will not open as a waste dump. A report last week indicated the fiscal 2010 funding cut would be severe.
---
Nuclear Policy News
Speech at Beijing International Ministerial Conference on Nuclear Energy in the 21st Century
In the four years since the last Ministerial Conference on Nuclear Energy, both global energy demand and interest in nuclear power have continued to grow. Most of the 30 countries already using nuclear energy plan to expand their output. More than 60 countries  mostly in the developing world have informed the IAEA that they might be interested in launching nuclear power programmes. Of these, 12 countries are actively considering nuclear power.
The biggest change since the March 2005 Paris conference one which none of us could have foreseen then has been the global economic crisis. There is much discussion about what effect this unprecedented crisis will have on plans for nuclear energy. I have no doubt that this will play an important part in your deliberations in the next three days. It seems likely that the crisis could delay the implementation or expansion of nuclear power programmes in some countries for a limited period. But it is clear that, in the medium and long term, global demand for energy will continue to increase significantly as countries everywhere seek to improve living standards. Although nuclear power is not a panacea for all the world's energy problems, it will continue to play an important role in the global energy mix. The OECD Nuclear Energy Agency's high projection is for global nuclear power capacity to grow by around 66 percent by 2030.
Valley News: State regulators approve sale of Constellation plants
Nearly 50 percent of Constellation Nuclear is in the process of being sold to a wholly-owned subsidiary of Eletricite de France S.A., the world's largest nuclear power-plant owner, according to the New York State Public Service Commission.
The commission approved Wednesday the $4.5 billion acquisition of nearly half of Constellation Nuclear, which is the owner of three nuclear power plants in upstate New York, including two in Oswego County. The commission's approval is one of several steps required in order to finalize the acquisition.
CWIP bill died from a lack of candor – STLtoday.com
AmerenUE's plan to build a second nuclear power plant in Callaway County may be in jeopardy. But if so, it won't have been CWIP that killed it.
CWIP, of course, stands for construction work in progress. It refers to a state law that prohibits utilities from passing along costs of building new power plants until they start generating electricity.
AmerenUE spent much of the last year, including the first four months of the Missouri Legislature's session, arguing that building a second nuclear plant in Callaway County estimated to cost $9 billion  would be too expensive without up-front financing from ratepayers.
Earthlife ridicules nuclear power generation plans
Propagators of the myth that nuclear power being safe, clean and climate friendly are misleading Namibians, according to Bertchen Kohrs of Earthlife Namibia.
Few people are properly informed about the real dangers of the nuclear industry, she added.
Earthlife Namibia has repeated its concern over the possibility that government might opt for nuclear power generation in Namibia.
Kohrs said instead of opting for a nuclear power plant or coal-fired plant, the country could play a leading role in the development of renewable energy in Africa.
Mountain Home News:Â  Hundreds attend nuke hearing
The Mountain Home Junior High School auditorium was filled to capacity last Wednesday evening when the Elmore County Board of Commissioners conducted a public hearing on a rezone application submitted by Alternate Energy Holdings, Inc., the company proposing to build a 1,600 megawatt nuclear energy plant near Hammett.
The Board of Commissioners took oral testimony from both opponents and supporters of the rezone request during the hearing, which lasted just over four hours.
Expand energy hearings beyond nuclear, Saskatchewan NDP urges
The NDP opposition says the provincial government should study renewable power such as wind and solar in addition to nuclear energy.
Hearings on the future of uranium and nuclear energy are scheduled to begin next month. They're taking place amid a growing debate about the future of the industry in Saskatchewan.
Ontario-based Bruce Power has said a nuclear power plant for Saskatchewan is feasible, while a government advisory panel is advising that some expansion of the industry should be considered.
However, the NDP says a focus on nuclear options is not enough. Once people have all of the information including about wind, solar and other renewable energy options then they can make a decision about what kind of power mix to have in the future, NDP members say.
"If you're going to spend $10 billion, why don't we find out the full picture in terms of what we compare it to?" NDP MLA Darcy Furber said.
A Setback in the Nuclear Renaissance – Green Inc. Blog – NYTimes
A Missouri utility said Thursday that it was suspending its efforts to build a new nuclear reactor, making its proposed plant, Callaway 2, the first of the nuclear renaissance reactors to fall by the wayside.
The industry has been looking forward to its first construction start in 30 years. According to the Nuclear Regulatory Commission, 17 companies have filed applications to build 26 reactors.
More nuclear plants in Ohio? | Cincinnati Enquirer
Ohio Gov. Ted Strickland touched on a wide range of subjects in a 90-minute meeting with the Enquirer's editorial board – everything from the possibility of another nuclear power plant in Ohio to the Warren County commissioners' turning down federal stimulus money.
Strickland, who came to the board to talk about the education funding plan now making its way through the Ohio legislature, said that he talked recently with Duke Energy CEO Jim Rogers, saying Rogers talked about the possibility of the energy company putting a nuclear power plant somewhere in Ohio.
"We were talking nuclear," he said.
But not in Cincinnati, the governor said. Strickland said the two did not discuss any specific locations, just the possibility of Duke pursuing it in the future.
Ameren calls off push for 2nd nuclear plant in Missouri – STLtoday.com
AmerenUE CEO Tom Voss said the company is suspending its efforts to build a second nuclear plant in Missouri because of the failure of legislation it was pushing in the General Assembly.
At a news conference at Ameren's St. Louis headquarters this morning, Voss said he had asked lawmakers to withdraw from consideration the bill the company had been pushing to repeal the state's construction work in progress law. If passed, the bill would have allowed the utility to charge consumers for some costs of the proposed $6 billion-plus facility before it were up and running. Critics, including consumer groups and large industrial companies, said the bill would have led to huge price hikes and would have gutted the consumer protections available to the Public Service Commission.
Taxpayer foots the bill for nuclear bonuses – Times Online
Public servants working in Britain's nuclear industry are being paid millions of pounds of taxpayer-funded bonuses every year, The Times has learnt.
The finding, which emerged from the response to an inquiry under the Freedom of Information Act, has prompted fresh accusations of government waste as the Chancellor prepares the most austere Budget in decades today.
The response from the Nuclear Decommissioning Authority (NDA), the agency responsible for the clean-up of Britain's nuclear sites, shows that the organisation paid nearly £3.8 million in bonuses to its 315 staff last year.
The average bonus was £11,954, with some regular, non-director level staff receiving £36,917
US may have seen last new nuclear, coal plant: FERC's Wellinghoff
In remarks focused on the promise of renewable energy and demand-side management, US Federal Energy Regulatory Commission Chairman Jon Wellinghoff on Wednesday suggested that there may never be another new nuclear or coal power plant built in the country. Pointing to upwards of 1,000 GW of potential wind energy in the Midwest and West, new solar power production and storage technologies and emerging hydrokinetic power resources, Wellinghoff asserted that renewables are poised to play a substantial, gap-filling role in the US energy picture.
TheStar.com | Nuclear safety: Who decides?
Unlike the governments of other developed nations, the Canadian government and Parliament can now directly control the start-up and operation of nuclear reactors. This is the result of a recent Federal Court ruling that allows the government to remove the head of the Canadian Nuclear Safety Commission (CNSC) without cause.
Unless the Supreme Court overturns this decision or our parliamentarians pass legislation to remove this power from the government, our protection from nuclear mishaps could depend on the political whims of sitting governments and Parliament.
The Federal Court ruled earlier this month that the Harper government had the right to remove without cause the then-president of the CNSC, Linda Keen. This means that the CNSC head serves at the pleasure of the government rather than until the end of an appointed term, subject only to good behaviour.
de.indymedia.org | Scientists bullied to change nuclear finding
When government geologists found a salt deposit unsuitable for the planned German nuclear waste repository, top government officials ordered them to change their findings. This has been revealed by Professor Helmut Rathemeyer, pensioned former department head of the Federal Physics Technology Agency (PTB), which examined the salt deposit at the northern village Gorleben in the mid-80s.
The PTB commissioned deep drilling of the salt dome and because of what they revealed it advised against using the salt as a final nuclear repository.
Rathemeyer told the Berliner Tageszeitung newspaper that because of the risks in exploring the salt and because of public opposition the PTB suggested investigating other sites.
The drillings hadn't delivered the hoped-for findings, he said. Rathemeyer and his colleagues had discovered that in the Ice Age a runnel was gouged through the stone covering the salt making the stone unable to hold back contaminations from the biosphere over time.
---
Nuclear Weapons News
Green Left – AUSTRALIA: Campaign for a nuclear-free future
A public meeting on April 21 organised by the Beyond Nuclear Initiative and the Sydney Nuclear Free Coalition, at the University of Sydney, attracted 100 people.
Traditional owners Diane Stokes, Mark Lane and Mark Chungaloo from Muckaty, near Tennant Creek, explained their opposition to federal government plans to build a nuclear waste dump on their lands.
Stokes said the community wanted no waste dump on our beautiful land. We are the traditional owners. We want to let them know that we will challenge them.
The Commonwealth Radioactive Waste Management Act was passed into law in 2005 under the government of former PM John Howard. The act overrides NT laws banning nuclear waste dumps in the Territory.
Opposition pushes for nuclear-free Germany in Bundestag debate |
Deutsche Welle |
Germany's opposition parties have urged the government to press for a nuclear-free Germany, saying the withdrawal of US nuclear weapons based in Germany would be signal that NATO is serious about disarmament.
German parliamentarians have come out in support of US president Barack Obama's vision of a nuclear-free world during a one-hour debate in Germany's Bundestag, or lower house of parliament, on Friday.
"The time is right for a new beginning on nuclear disarmament," Foreign Minister Frank-Walter Steinmeier said, referring to an agreement earlier this month between US President Barack Obama and his Russian counterpart, Dimitry Medvedev, aimed at negotiating a new deal on strategic nuclear arms reduction.
Newt's Sword of Damocles by Gordon Prather — Antiwar.com
Well, there he goes again. Newt Gingrich wants us to believe a sword of Damocles hangs over our heads. Has wanted us to believe that since at least 2004, when he first decided to seek the Presidency, and when the Commission to Assess the Threat to the United States from Electromagnetic Pulse [EMP] Attack made its first final report to Congress.
Who's holding that sword over our heads?
For years it was alleged by Newt to be the Iranians, whom the Neo-Crazies and their media sycophants have insisted have a secret – so secret that not even Israeli spies or inspectors for the International Atomic Energy Agency, all of them on the ground in Iran for years, have any idea where it might be deep underground nuclear weapons program.
BBC NEWS | Europe | Why search for a new nuclear treaty?

US and Russian officials have been holding talks in Rome as they begin work on a new nuclear weapons treaty. BBC diplomatic correspondent Jonathan Marcus looks at why they might want one.
In some ways it is like a reprise of the Cold War: US and Russian officials meeting in a European capital to discuss the arcane and complex details of a new arms control treaty.
The goal is to have the new agreement ready by the end of 2009 when the first Strategic Arms Reduction Treaty (Start), that dates from 1991, expires.
Army official: Russia could cut strategic weapons to levels lower than stipulated_English_Xinhua
Russia could cut its strategic weapons to levels lower than stipulated by the Strategic Arms Reductions Treaty (START), Russian armed forces chief of staff Nikolai Makarov said Thursday.
However, Russia would do so only if it reaches a mutually acceptable agreement on this issue with the United States, the Interfax news agency quoted Makarov as saying.
Let Vanunu go – Haaretz – Israel News
Like a modern-day Cain, Mordechai Vanunu walks the streets of East Jerusalem in search of a place to spend the night. He has no permanent address, and because of a cash shortage he moves from one cheap hostel to the next. He is forbidden to talk with foreigners. With Israelis he does not wish to speak. The Arabs in East Jerusalem do not try to befriend him, fearing trouble. He is a difficult and complicated man. His belief in his principles is stern and dogmatic, but is also cause for bewilderment. Even his family and most of his few supporters abroad have cut off contact.
BBC NEWS | UK | Navy base to be 'nuclear dustbin'

Plymouth's naval base could become a "nuclear dustbin" for decommissioned nuclear-powered submarines, BBC News has been told.
There is concern Plymouth-based frigates are to be moved to Portsmouth naval base and serving nuclear-powered submarines to Scotland.
An informed source said such moves would harm Plymouth's economy.
---
Department of Energy News
US Department of Energy Promotes Special Earth Week Feature on Energy.gov
During Earth Week, visitors to the U.S. Department of Energy website — energy.gov — will be immediately directed to a special web feature giving them key energy saving tips and user-friendly information about the critical emerging technologies and initiatives underway to move the nation toward a clean energy economy.
The webpage is intended to help people enjoy a more green lifestyle by making simple adjustments. It details steps consumers can take to make informed energy decisions, save money on monthly bills, become more energy efficient, and protect the environment. These money saving tips include monitoring energy usage in homes, purchasing fuel efficient hybrid and plug–in hybrid cars, insulating homes, using Lighting Emitting Diodes (LED) and Compact Florescent Light (CFL) bulbs and using power strips to fully shut off multiple appliances and electronics at once when not in use.
"Earth Week is a fitting time for all of us to reevaluate our personal energy habits," Secretary Chu said. "By taking simple steps to reduce our energy use, all Americans can strike a blow for energy independence, while saving money on energy bills and moving America toward a clean energy future."
Chu: Moving 'Aggressively' To Get Nuclear Loan Guarantees Going
U.S. Energy Secretary Steven Chu said Wednesday that the government is moving "aggressively" to try to get nuclear-power loan guarantees going.
"I believe that nuclear power has to be part of the energy mix in this century," Chu said at a House Energy and Commerce Committee hearing.
He cited differences with the White House's Office of Management and Budget and said that "we're certainly moving as aggressively as we possibly can to work out the differences with OMB to try to get those initial loan guarantees going."
He also said that the Obama administration is planning to appoint a blue- ribbon panel to "take a fresh look" at how to deal with nuclear waste. The Obama administration earlier this year reversed U.S. policy and said that storing waste at Yucca Mountain was "no longer an option." For years, the U.S. has planned to begin hauling spent fuel from the nation's nuclear plants and burying it at Yucca Mountain in Nevada.
Chu also cited "serious proliferation issues" associated with nuclear power.
Munger: White Oak Dam contains hot lake: Knoxville News Sentinel
The failure of TVA's fly ash retention pond late last year made Kingston a household word in places far from Tennessee and made everybody a little more aware of the potential hazards of earthen dams.
It prompted me to ask a few more questions about White Oak Dam on the Department of Energy's Oak Ridge reservation.
The dam was constructed during World War II to help contain the radioactive discharges associated with the early nuclear operations upstream at what became known as Oak Ridge National Laboratory.
DOE closing Oak Ridge incinerator: Knoxville News Sentinel
Remaining waste to be burned at unique OR facility before closure
OAK RIDGE – At the end of April, the Department of Energy will stop receiving waste at its Oak Ridge incinerator and proceed with plans to shut down the one-of-a-kind facility.
The incinerator has burned more than 33 million pounds of waste over the past two decades, specializing in the treatment of so-called mixed wastes that contain radioactive elements, polychlorinated biphenyls and other hazardous chemicals.
Amarillo.com: Contractor indicted on fraud charges
A federal grand jury in Amarillo indicted a contractor Tuesday on charges alleging he defrauded the federal government out of nearly $170,000 by submitting falsified timecards and expense claims for contract work at the Pantex Plant.
The grand jury indicted Roy David Williams, 57, on 29 separate counts, including wire fraud and false claims. The wire fraud count carries a maximum sentence of 20 years in prison and a $250,000 fine.
Federal prosecutors allege Williams engaged in unauthorized bid preparations and other management activities for his technical services company, WAATTS Inc., while he was at Pantex and then billed the plant for those unauthorized hours.
MWC News – Hanford Nuclear Reservation
We speak with investigative report Karen Dorn Steele about the Hanford Nuclear Reservation, the nation's most polluted nuclear weapons production site. Steele won a 1994 George Polk Award for a newspaper series on squandered money in the $50 billion Hanford nuclear cleanup.
Group protests land lease at SRS – The Augusta Chronicle
An environmental group says it will challenge the U.S. Energy Department's plan to lease 2,700 acres within Savannah River Site to a nonprofit economic development group working to lure jobs and new missions to the area.
"At this point they haven't said what the land would be used for," said Tom Clements, the Southeastern nuclear campaign coordinator with Friends of the Earth. "By leaving it vague, this is a foot in the door for missions that could be very detrimental to the states of South Carolina and Georgia."
Spokesman.com | Hanford contractors ready to settle
For the first time in the protracted Hanford downwinders lawsuit, the lead lawyer for government contractors said Tuesday his companies are ready to offer cash settlements to a few of the thousands of people who believe their illnesses were caused by radiation releases.
U.S. District Judge William F. Nielsen hosted more than a dozen attorneys in Spokane for a status conference on the 18-year-old downwinders lawsuit, which has cost taxpayers more than $57'million to defend.
USGS: USGS Tracking Iodine-129 in Eastern Idaho Groundwater
Concentrations of a potentially-harmful nuclear contaminant found in groundwater at the Idaho National Laboratory (INL) are well below the federal safety threshold for public drinking water.
This finding was released in a report by the U.S. Geological Survey (USGS), which monitors water quality at the eastern Idaho laboratory on behalf of the U.S. Department of Energy (DOE).
Dept. of Energy "Fires" Oak Ridge Incinerator

OAK RIDGE, Tenn. (WVLT) — The Department of Energy is pulling the plug on Oak Ridge's controversial toxic waste incinerator. The DOE says it'll stop receiving waste by the end of April.
Crews are scheduled to begin demolishing the facility in five years. The incinerator has burned concerns about emissions for years.
"It's basically done its job," said Walter Perry, a DOE spokesman.
That job's been burning more than 33 million pounds of waste since 1991.
The one-of-a-kind, $26 million dollar incinerator at the former K-25
uranium enrichment plant treats what the DOE calls "mixed wastes."
"You have polychlorinated biphenyls, PCBs as they're commonly called, as well as hazardous types of waste….and radioactive elements," Perry said.
The DOE plans to burn through the remaining 1.7 million pounds of remaining mostly liquid waste by September 30th.
"At that time, we'll begin closure activities, which basically taking the incinerator, rinsing all the piping and the tanks, and leading up
to the facility demolition," Perry said.
The DOE says that's set to happen in 2014.
---
Other Energy News
Offshore wind turbines get further boost from Obama administration – Los Angeles
Times
The Interior Department will announce new rules today that clear the way for the first offshore wind turbines to be erected along the Atlantic Coast.
The rules will set long-awaited guidelines for offshore leases, easements and royalty payments that the Bush administration worked on for years but did not complete.
Energy Efficiency Could Save India 183.5 Billion kWh – Renewable
Energy World
With an investment of US $10 billion dollars in energy efficiency improvements, India's economy would benefit from its potentially vast annual energy savings of 183.5 billion kilowatt hours, according to a new report from the World Resources Institute (WRI).
India's energy demand is expected to more than double by 2030. There is a dramatic need for domestic and international energy efficiency technology providers, service providers, and equipment manufacturers to develop innovative ways to conserve energy, said Robin Murphy, WRI vice president of external relations.
20+ Memorable Earth Day Posters from 1970-2009 : Red, Green, and Blue
As attention to Earth Day picked up again in 1990, so did the frequency of events land celebrations on college campuses, in city parks and other gathering places around the world. But rather than spilling any more green ink writing about Earth Day 2009, I dug up the best Earth Day posters I could find spanning the last 39 years.
As might be expected, the earlier posters were much more difficult to track down (mostly because there were fewer events to advertise). I also found the paucity of posters from the 1980's indicative of Reagan-era anti-environmentalist sentiment.
Emission Free: 5 Huge Renewable Energy Projects to Watch For :
Red, Green, and Blue
In February, President Obama called for a doubling of the US renewable energy capacity within three years. Yesterday, Obama visited a wind energy company in Newton, Iowa and again emphasized the importance of new forms of power generation:
Now, the choice we face is not between saving our environment and saving our economy. The choice we face is between prosperity and decline. We can remain the world's leading importer of oil, or we can become the world's leading exporter of clean energy.
With billions in stimulus dollars heading toward improving the electricity grid and building sustainable energy infrastructure, emission-free power may be coming to your neighborhood sooner than you think. Here are five of the biggest, most ambitious projects that are in the pipeline, both in the US and elsewhere.
Regulated utilities, Wall Street, and smart grid investment
This earth2tech post comments on a presentation from Rich Sedano at the Ceres conference this week in San Francisco. Rich has been working on electricity regulatory issues, demand response, and institutional design for a long time, and his insights as reported here are very important and frequently overlooked:
The way Sedano sees it, the Securities and Exchange Commission, which oversees Wall Street credit rating agencies, and state-level utility regulators have failed to communicate and, by extension, to establish consistent rules and incentives  leaving utilities "waiting for a sign that it's safe to pull the trigger on an investment and hoping they don't miss the opportunity to do the right thing.
Peak Energy: Energy 101: Where Does Our Power Come From ?
Inhabitat is doing a "Energy 101" series to explain why smart grids are necessary – Energy 101: Where Does Our Power Come From ?.
Today we're excited to announce the launch of our new Energy 101 series,. in which we'll be exploring the future-forward technologies that stand to upgrade our grids, reduce our energy footprint, and slow the speed of global warming. Unless you have been living in a cave for the past few years, you've probably heard terms like energy conservation, off-grid energy, and "smart grid tossed around. But before getting into the nitty-gritty of transitioning to renewable energy, we should stop and examine where exactly our power comes from now.
Unless you derive all your power from on-site renewable energy sources like solar panels or wind turbines, chances are that you're connected to the power grid, a vast network that delivers electricity from suppliers to consumers. Right now, most energy on the grid comes from generating plants. These plants still usually get power from traditional sources like coal, nuclear, and hydroelectric dams. But as concerns over carbon emissions, safety, and long term sustainability of these sources grow, electrical utilities have begun to switch over to renewable energy sources.
Peak Energy: A Government still addicted to petrol
Peak oil isn't getting much airtime in the mainstream press lately, but David Strahan has a column in The Independent – A Government still addicted to petrol.
"All targets and no trousers" seemed to be the gist of the reaction from environmentalists to last week's Budget. Greens welcomed the introduction of new, legally binding, carbon-reduction goals but attacked the lack of a clear road map showing how they could be achieved.
Some applauded policies such as the extra subsidy for offshore wind and investment in building efficiency, but attacked overall funding of £1.4bn as miserly in comparison to the enormity of the climate crisis and recent financial bailouts.
Ocean power surges forward | csmonitor.com
Three miles off the craggy, wave-crashing coastline near Humboldt Bay, Calif., deep ocean swells roll through a swath of ocean that is soon to be the site of the nation's first major wave-power project.
Like other renewable energy technology, ocean power generated by waves, tidal currents, or steady offshore winds has been considered full of promise yet perennially years from reaching full-blown commercial development.
Deloitte Survey: Energy Regulators in a Green State of Mind
A majority of energy regulators agree that reducing greenhouse gas emissions will increase the costs of electricity, but that the public is willing to pay as much as 5 percent more for green energy, according to a survey from the Deloitte Center for Energy Solutions.
The survey, which was completed by 60 state regulators in March and April 2009, found that 70 percent of surveyed regulators believe that the cost of electricity is likely to increase next year — with 50 percent identifying environmental compliance as the strongest contributing factor to these increased electricity costs.
In addition, more than 80 percent of surveyed regulators believe that the Obama administration's proposed cap and trade system for carbon dioxide emissions will result in higher electricity costs in their states.
"For the second year in a row, our survey demonstrates that state utility regulators, while concerned about climate change, also understand the cost implications and viabilities of the various policy options," said Branko Terzic, Energy & Resources regulatory policy leader for Deloitte. Terzic is a former state regulator, a former commissioner with the Federal Energy Regulatory Commission (FERC) and a former utility executive.
He went on to point out that surveyed regulators showed a continued belief in the green benefits of nuclear power: 55.2 percent of them claimed that nuclear power is "extremely effective" in reducing greenhouse gases associated with power generation in their state.
The survey also revealed that more than two-thirds (71.7 percent) of responding state regulators believe that the U.S. should continue to develop Yucca Mountain, despite recent decisions by the administration to look for alternatives.
VP Biden Announces Nearly $4 Billion for Smart Grid: POWER Magazine
On Thursday, while visiting Jefferson City, Mo., with Commerce Secretary Gary Locke, Vice President Joe Biden announced that, as part of the American Recovery and Reinvestment Act, more than $3.3 billion in smart grid technology development grants and an additional $615 million for smart grid storage, monitoring, and technology viability were being made available.
"By investing in updating the grid now, we will lower utility bills for American families and businesses, lessen our dependence on foreign oil and create good jobs that will drive our economic recovery a strong return on our investment, Biden said.
Overview: Congress Works Toward Energy Compromise – Roll Call
With international global warming talks scheduled to get under way in Denmark later this year, stakeholders from across the globe will be paying close attention when a House subcommittee takes up a landmark energy and climate change bill later this month.
European nations and others have been clamoring for years for decisive U.S. action on warming, and the House measure dubbed the American Clean Energy and Security Act by sponsors Henry Waxman (D-Calif.), chairman of the Energy and Commerce Committee, and Rep. Ed Markey (D-Mass.)Â  represents the first cap-and-trade bill seen as actually having a shot at being signed into law.

---
Nuclear Editorial and Opinions
Oyster Creek an accident waiting to happen | Tritown.gmnews.com | Tri-Town News
Anuclear plant reactor tries to safely contain more radioactivity than is in the fallout of 1,000 Hiroshima atom bombs.
The Oyster Creek spent fuel rod pool contains much more deadly radioactivity. The pool has a flimsy roof that could easily be penetrated to cause a fuming meltdown.
Who would have thought that the World Trade Center could be destroyed so easily? As for nuclear power plants, we haven't seen anything yet.
There is an official rule. It says that a mere 10-mile evacuation zone is perfectly adequate. This is idiotic.
In honour of Earth Day: the elegance of nuclear :: Stephanie Gutmann
Wednesday is Earth Day and in its honour I propose that you stop thinking about compost pots and swapping out incandescent light-bulbs for a moment and devote a hour of the day to thinking about the concept of energy density.
It may be new to you (it was to me until I became engaged to a energy writer and got a crash course in this stuff) but once you understand energy density – how much space a medium, given its physical makeup, needs to generate a given amount of power – you're well on your way to sorting out the relative merits of wind, solar, bio-fuels, tide-pools, hydro-electric dams, sea algae, and whatever else someone has been given a billion dollar government subsidy to call The Next Big Thing.
The Top Nuclear Stories is published twice weekly. It is a produced
using a combination of social bookmarking and programming.
You can view or join the public group and add your own stories
by going here -> http://groups.diigo.com/groups/nukenews