What a mixed message that comes through on this issue. There are pushes to open reactors in Asia to a controversy over the cost of building a new reactor in Turkey. Everybody and their uncle are all in India trying to cut deals with that country pushing to build a number of new reactors. Nuclear weapons test victims in the UK have filed a lawsuit for compensation and there are claims that DU was used in Gaza City by Israel, which are now being investigated by the IAEA.
Quite a few other stories to review but I'm very concerned about what is happening in Nevada at Yucca Mountain. Governor Gibbons has dramatically cut the funding for the state's legal project that does the opposition work against the DOE's push for the dump. If those budget cuts go through we may be losing the very best documental news coverage on nuclear anywhere. This would effect my ability to publish content as well dramatically.  I've contacted the state staffperson about what will happen to his budget and resources. I will be watching this one closely.
---
Top Nuclear Stories Index
---
Nuclear Reactor News
EADT – Fears over new nuclear build at site
LAND close to a former nuclear power station in Essex was yesterday earmarked as a potential site for a new reactor – sparking concerns from local campaigners.
The Nuclear Decommissioning Agency (NDA) has announced that it expects to put forward land near Bradwell for consideration as the Government looks to identify locations suitable for new nuclear build.
The news was greeted with alarm by local anti-nuclear campaigners – who fear it could pave the way for more than one power station to be built.
3 bishops oppose revival of nuke plant – INQUIRER.net, Philippine News for Filipinos
Three Catholic bishops are opposing the proposed revival of the mothballed Bataan Nuclear Power Plant, citing safety hazards and waste of scarce government resources.
With so much to be spent for its rehabilitation, is this the time to revive this folly of Marcos corruption? Could the money not be used for more urgent needs of the poor like schools and hospitals? said Balanga Bishop Socrates Villegas, who has pastoral jurisdiction over the area where the power plant is located.
Tepco to seek OK to test run quake-hit reactor | The Japan Times
Tokyo Electric Power Co. will seek a ban on the operation of its quake-damaged nuclear plant lifted, paving the way for a test run when it completes repairs of one of the reactors next month.
"We will ask the local fire department to check our facility," President Masataka Shimizu told reporters today. Tepco will fix a turbine in early February, the final repair on the No. 7 reactor at its Kashiwazaki Kariwa nuclear plant, he said. Six other reactors are still being worked on.
The Kashiwazaki Fire Department imposed the ban after a magnitude 6.8 earthquake struck the plant on July 16, 2007, causing a fire and radiation leaks. Shimizu said he doesn't know when he can resume output at Kashiwazaki Kariwa, the world's biggest nuclear plant.
Turkey's first nuclear tender to be cancelled due to high price-report
The tender for Turkey's first nuclear tender is likely to be cancelled due to the high price offer and a shift in the location of the plant from the south of the country to the northern Black Sea region, Vatan daily reported on Wednesday.
Turkey's first nuclear tender to be cancelled due to high price-report
Turkey's state-run power company, TETAS will submit a "negative" report for the price bid in the nuclear tender and submit it to cabinet for approval, the daily said.
FWWeekly: Feature: Nuclear Fallout
For almost two decades, folks opposed to splitting atoms to turn on a light bulb have been comforted by nuclear power's fall from favor as an electric-generating fuel. In 1993, one of the last reactors to come on line in this country was Comanche Peak Unit 2, located about 45 miles southwest of Fort Worth in Somervell County. Its twin, Unit 1, went into operation in 1990. With no new reactor orders from utilities since then, commercial nukes seemed to be headed for extinction as surely as the dinosaurs that roamed the county millions of years ago.
Were we ever wrong, said Debbie Harper, with a wry laugh.
Colorado Independent» Study: Higher prices, credit risks could kill nuclear energy
A new report on nuclear energy costs may buzz-kill Colorado Republicans' push for the controversial power plants as an alternative to nonrenewable, carbon-laden oil, natural gas and coal.
New nuclear power costs are triple current U.S. electricity rates, according to Business Risks and Costs of New Nuclear Power. Those high costs are compounded by concerns that new plants could join the ranks of troubled assets and become enormous credit risks for energy firms, investors and government loan guarantors.
The report, authored by leading power plant expert Craig A. Severance, is described as "one of the most detailed cost analyses publicly available delivered by the sober realism of a certified public accountant:
times transcript – Lepreau refurbishment delays could cost $90M
Ratepayers will pay most of bill for nuclear plant upgrades
FREDERICTON – If they weren't stuck with the bill, ratepayers might be able to sympathize with surprise costs that face NB Power's refurbishment project at Point Lepreau.
The refurbishment project is currently running three to four months behind schedule, at a cost of about $20 million per month to ratepayers.
Each extra day will cost an extra $1 million in replacement fuel, and CEO David Hay says NB Power is on track to pay between $70 million to $90 million in unexpected replacement fuel costs to replace power normally generated by the reactor during the period it is down.
17 safety problems found at Indian Pt. | The Journal News

Federal regulators want Indian Point to address 17 safety issues before considering whether the plant's two nuclear reactors can operate for an extra 20 years.
Entergy Nuclear, the owner of Indian Point, has applied to generate electricity though 2035, and is now going through a three-year review to determine how an extension will affect the environment and overall plant safety.
The Nuclear Regulatory Commission staff are scrutinizing the underground radioactive water leaks at the Buchanan site, and examining the wear and tear inside the concrete containment buildings that cover the huge reactors.
TVA contractor pays $6.2M fraud settlement : Knoxville News Sentinel
TVA contractor Stone & Webster Construction Inc. has paid $6.2 million to the federal government to settle a contract fraud complaint, U.S. Attorney James Dedrick said Thursday.
The settlement follows the TVA Office of Inspector General's investigation of alleged false claims involving Stone & Webster's billion-dollar plus contract to service TVA nuclear plants in East Tennessee and Alabama, according to a press release.
Bulgaria – EC Firmly against the Restart of Kozloduy Units 3 and 4 – Standart
Brussels would not allow Bulgaria to switch on the NPP units in Kozloduy that were traded against the country's accession to the EU in 2007. The European Commission does not believe the re-start of units third and fourth could help Bulgaria solve the gas crisis problems in short terms, Ferran Tarradellas, Spokesman of the EU Energy Commissioner, Spiebalgs told the Bulgarian National Radio yesterday.
He pointed out that the European Commission was doing the necessary for the real solution of the problem via immediate restoration of gas supplies. The spokesperson also said that by now no official demand had been received in Brussels for the restart of the nuclear units from Bulgaria. Sofia's stand on the reopening of the decommissioned units came in the words of Bulgaria's Prime Minister, Sergey Stanishev who said that the option was being considered closely but all sides of the issue should be taken into account.
Ten percent: Facts on Vt. Yankee: Rutland Herald Online
Ten percent of 20 is two. Five percent is one. To make the deal go down at the Public Service Board level 1 percent of the 20 percent uprated Vermont Yankee power (in 2006 it went from a 540 Megawatt ((Mw)) to a 650 Mw. reactor) was sold to a small utility up north in Vermont at below-market rates.
As a result of the uprate decision at the PSB, Entergy must pay taxes to Vermont on all power from the uprate sold out of state. Translated, this means that Entergy must pay taxes on 19 of the uprated 20 percent of the power sold.
This is money to the state coffers. The PSB makes decisions based primarily on economics. The PSB will decide to continue Yankee past 2012. The PSB will play their quasijudicial role as arbiter and Entergy will sweeten the deal for the supposed ratepayer advocate Department of Public Service (read: governor's right-and team) in a Memorandum of Understanding just before the PSB decision.
INTERVIEW-GE-Hitachi eyes 9,000 MW nuclear capacity in India | Reuters
GE Hitachi Nuclear Energy expects to get orders for six to eight nuclear power reactors in India, with total capacity of up to about 9,000 megawatts, once state-run nuclear firms put out orders to build reactors.
GE-Hitachi Nuclear Energy, a joint venture between U.S conglomerate General Electric Co and Japan's Hitachi said it could supply its advanced boiling water reactors (ABWR) once regulatory hurdles are cleared. "The rough idea of work is ABWRs of about 9,000 megawatts at the site. That's a lot of work, but it will be spread over many years," GE-Hitachi's senior vice president Steve Hucik, in India as leader of a U.S. commercial nuclear delegation, told Reuters.
---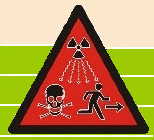 Nuclear Health and Safety News
British nuclear scientist fled test zone but left troops to face the blasst – mirror.co.uk
The chief scientist at Britain's controversial nuclear tests FLED the danger zone… while thousands of troops were left behind to be nuked.
Dr William Penney's own RAF batman (personal assistant) says he and top military brass left the area before the biggest bomb exploded in the South Pacific because, scientists admitted, they "didn't have a clue what would happen".
"Penney scarpered somewhere safe and only came back in the evening, hours after the bomb," said Ralph Gray, now 73.
At the same time several thousand servicemen – not told of the dangers – were ordered to stand and watch the detonation from only a few miles away.
North Wales widow tells of husband's nuke horror – Daily Post North Wales
As 1,000 ex-servicemen exposed to atomic tests in the Pacific in the 50s fight for compensation in the High Court, the widow of one veteran tells his story
KEITH Davies held up his hands to cover his face and was shocked to see his own bones.
Keith was on board an aircraft carrier, HMS Warrior in the 1950s and was an unwitting witness to Britain's testing of early nuclear bombs.
Former Flats workers again denied aid : The Rocky Mountain News
The final decision on whether most sick and dying Rocky Flats workers are eligible for medical and financial aid came in a flurry of last-minute meetings in the waning days of the Bush administration.
When the decision landed in a FedEx envelope on the front porch of former Flats worker Jennifer Thompson this week, she wasn't surprised at the answer.
Denied again.
knoxnews.com | Ex-guard at Y-12 fights for life, compensation

Daniel Skeen, a former security guard and SWAT team member at the Y-12 nuclear weapons plant, has been diagnosed with multiple myeloma, and he said he believes the cancer resulted from his exposure to hazardous materials while working at the Oak Ridge facility
"We crawled through buildings, up on roofs, we went everywhere," Skeen said.
Brits 'misled' Diggers on atomic tests
Britain deliberately misled Australia about the effects of its nuclear tests at Maralinga and poisoned hundreds of servicemen with its atomic blasts, London's High Court has heard.
The claims were made on the first day of a long-awaited legal battle by more than 800 veterans who are demanding millions of dollars in compensation from Britain's Ministry of Defence (MoD).
Nuclear vet blames health problems on Maralinga | Herald Sun
WHEN Jeff Liddiatt began suffering a range of health problems in his early 50s, his doctors were completely stumped.
All of a sudden the seemingly fit and healthy former motor fitter began developing illnesses more common in much older men.
It wasn't until Mr Liddiatt told his doctors that he had worked at Maralinga when the British Government was carrying out secret atomic tests in the 1950s that the penny dropped.
Michigan Messenger» Public health expert urges examination of cancer rates around Fermi nuke plant
As the Nuclear Regulatory Commission begins a public comment period on the permit application for a new reactor at the DTE Energy's Fermi complex in Monroe, a public health expert is warning that a rise in cancer rates in Monroe County appears to be linked to operations at the existing 1,130 megawatt nuclear reactor.
In a statement submitted to the NRC at a public hearing in Monroe last week, Joseph Mangano, a public health administrator and researcher with the Radiation and Public Health Project, said that data from the Centers for Disease Control shows an increasing cancer death rate, particularly among children, since Fermi 2 became operational in the 80's.
Fragments break off Soviet-era nuclear satellite | Reuters
Fragments have broken off a Soviet-era nuclear-powered satellite but do not pose a threat to the Earth's surface or the International Space Station, a senior Russian military official said.
The Cosmos-1818 military satellite, which was decommissioned shortly after its launch in 1987, shed "insignificant" fragments into space on July 4, 2008, the deputy head of Russia's Space Forces Alexander Yakushin said in a statement Wednesday.
St. Paul Legal Ledger: Forum to provide facts on exposure to depleted uranium
An informational forum on depleted uranium sponsored by the Minnesota Department of Veterans Affairs will be held from 8:30 a.m. to 10 a.m. on Jan. 30 in the 3M auditorium at the Minnesota History Center in St. Paul.
In recent years, significant numbers of service members, including those in the Minnesota National Guard and Reserves, have been deployed overseas, where they might have worked with munitions and tanks reinforced with depleted uranium, a very dense metal.
Radiation exposure screening funds continue | The Spectrum
More than 40,000 people were exposed to radioactive fallout in Southern Utah from 1951 to 1958 and July of 1962 during nuclear testing at the Nevada Test Site. The RESEP clinic at Dixie Regional exists to aid those individuals who were exposed to the testing, as well as those who worked in the uranium industry.
The RESEP clinic also helps eligible individuals receive compensation from the government through the Radiation Exposure Compensation Act. Over the last 15 months, Dixie Regional's RESEP clinic has given out RECA information to more than 2,000 people, helped more than 750 people with their RECA claims and more than 114 people have received compensation through RECA.
Government 'snuffing out' compensation for nuclear-test veterans – Times Online
The Government was accused today of seeking to snuff out compensation claims of up to £100 million for veterans contaminated during nuclear and atomic tests in the 1950s.
It has resisted the claims "with the utmost determination and all the colossal resources  legal, financial and scientific at its command, Benjamin Browne, QC, representing more than 1,000 veterans, said.
Yet even though the Government accepted scientific evidence "of the highest repute" demonstrating a link between the veterans' exposure to radiation and cancer, lawyers "seek to rubbish that report at every turn".
Mr Browne told Mr Justice Foskett in the High Court in London that time and again, governments had told veterans that they had to await compensation until there was scientific proof of the link.
ITN – Nuclear test veterans bid for compensation

Nearly 1,000 veterans made ill after British nuclear bomb testing are going to the High Court to claim the MoD knowingly exposed them to the affects of radiation.
The 970 British, New Zealand and Fijian claimants say that they have suffered illnesses – including cancers, skin defects and fertility problems – after testing in the South Pacific in the 1950s.
The claimants say it has only been due to new technology that the link between the tests are their illnesses has been established
They are claiming millions of pounds of compensation from the Ministry of Defence (MoD) and say the Government knew it was exposing them to contamination.
Link made between nuclear tests and cancer – UK – The Independent
New scientific evidence made the link between participation in Britain's 1950s nuclear tests and ill-health and established the case for compensation, the High Court heard today.
Benjamin Browne QC, speaking for around 1,000 servicemen who took part in the programme in the South Pacific, said that the Government had satisfied itself as to the validity of the Rowland study of a small group of New Zealand test veterans, which proved that most if not all of them suffered genetic effects due to radiation exposure.
Letter requesting changes in the EEOICPA
The purpose of this letter is to request that you consider holding legislative hearings on the problems associated with the Energy Employees Occupational Illness Compensation Program Act (EEOICPA), 42 U.S.C. 7384-7385, as amended.
Atomic veterans fight for justice 50 years on (From St Albans & Harpenden Review)
HUNDREDS of war veterans who suffered long-term health effects following British nuclear tests overseas more than half-a-century ago will mount a High Court legal challenge against the Government tomorrow.
Many servicemen either died very young, suffered from cancers, skin defects, infertility and reduced life-expectancy following the atomic bomb explosions in the Pacific and Indian Oceans in 1957.
The tests were carried out by the Ministry of Defence and were designed to improve Britain's nuclear capability.
British court to hear Pacific nuclear test compensation case
The first court hearing is due to start in London later today in a multi-million dollar compensation case brought by veterans of British nuclear weapons tests, including those in the Pacific.
The case includes hundreds of British, New Zealand and Fiji veterans who took part in the tests on Malden and Christmas Island in Kiribati in 1957 and 1958.
Ben Lowings reports from London.
It's being billed as the veterans' day in court – and one former serviceman is flying in from Fiji for the occasion. Pita Rokovada and the other veterans are suing the British defence ministry for millions in compensation. The veterans believe they were used as guinea pigs to study the effects of radiation.
The Associated Press: Arabs: Israel ammo in Gaza had depleted uranium
Arab nations accused Israel on Monday of blasting Gaza with ammunition containing depleted uranium and urged the International Atomic Energy Agency to investigate reports that traces of it had been found in victims of the shelling.
In a letter on behalf of Arab ambassadors accredited in Austria, Prince Mansour Al-Saoud, the Saudi Ambassador, expressed "our deep concern regarding the information … that traces of depleted uranium have been found in Palestinian victims."
A final draft of the letter was made available to The Associated Press on Monday. It urgently requested IAEA Director General Mohamed ElBaradei to "carry out a radiological and physical assessment in order to verify the presence of depleted uranium in the weaponry used by Israel … in the Gaza Strip."
cbs4denver – Rocky Flats Workers Hope Obama Can Help
Colorado's congressional delegation believes a new president might help the chances that former workers at the old Rocky Flats will get compensation.
The plant north of Golden made nuclear weapons components until 1991.
Workers say they suffered from cancer and other illnesses. They were denied compensation but the Health and Human Services Department is considering an appeal.
U.S. Department of Labor pays $4.5 billion in benefits under Energy Employees Occupational Illness Compensation Program Act
The U.S. Department of Labor today announced that it has paid more than $4.5 billion to 48,072 individuals under the Energy Employees Occupational Illness Compensation Program Act (EEOICPA). The EEOICPA provides compensation and medical benefits to employees who became ill as a result of working in the atomic weapons industry.
"We got this program up and running in eight months by July 31, 2001, and I'm very proud that the department has processed more than $4.5 billion in benefits to workers and their families efficiently and with compassion," said Secretary of Labor Elaine L. Chao.
---
NRC News
NRC: NRC Staff to Seek Comments on Draft Environmental Report for Three Mile Island 1 License Renewal Proposal on Jan. 28
The Nuclear Regulatory Commission staff will solicit public comments at two meetings on Wednesday, Jan. 28, regarding its preliminary conclusion that there are no environmental impacts that would preclude a 20-year extension of the operating license for the Three Mile Island 1 nuclear power plant.
A draft environmental impact statement on the proposed license renewal contains the information. The report, which was issued in December, will be discussed first at a meeting to be held at 1:30 p.m. on Jan. 28 at the Sheraton Harrisburg Hershey Hotel, 4650 Lindle Road, Harrisburg, Pa. A second session will get under way at 7 p.m. on the same day at the same location.
The two meetings will begin with identical overviews, including a discussion of the contents of the report, then be opened for public comment.
USEC to meet with NRC | Chillicothe Gazette
Officials of the United States Enrichment Corporation's Gaseous Diffusion Plant will travel to Atlanta Jan. 29 for a predecisional enforcement conference with the Nuclear Regulatory Commission.
The NRC announced this week the 10 a.m. conference is in connection with "an apparent violation of NRC requirements associated with the movement of a liquid uranium hexafluoride cylinder."
According to the NRC, a plant employee in September found that a cylinder containing liquid uranium hexafluoride had been moved to a storage pad without using either an approved overhead crane or cart as is required by the facility's safety requirements. A follow-up inspection by the NRC found USEC took immediate corrective actions and conducted a "thorough investigation after the event."
NRC – NRC Issues Safety Evaluation Report with Open Items for Indian Point Nuclear Plant License Renewal Application
The Nuclear Regulatory Commission staff has issued its Safety Evaluation Report (SER) with Open Items for the proposed renewal of the operating licenses for Indian Point nuclear power plant, Units 2 and 3.
Entergy submitted an application to the NRC in April 2007 to extend the Indian Point licenses by 20 years. The plant, operated by Entergy, is located in Buchanan (Westchester County), N.Y. The current 40-year operating licenses expire Sept. 28, 2013, for Unit 2, and Dec. 12, 2015, for Unit 3.
The SER documents the results of the NRC staff's review of the license renewal application and site audit of Indian Point's aging management programs to address the safety of plant operations during the period of extended operation. Overall, the results show that Entergy has identified actions that have been or will be taken to manage the effects of aging in the appropriate systems, structures, and components of the plant and that their functions will be maintained during the period of extended operation.
In a letter dated Jan. 15, Brian Holian, director of the Office of Nuclear Reactor Regulation's Division of License Renewal, provided Entergy with the SER and requested responses to the open items by March 16. The SER is available on NRC's Web site at http://www.nrc.gov/reactors/operating/licensing/renewal/applications.html.

NRC: NRC Announces Availability of License Renewal Application for Crystal River Nuclear Generating Station
The Nuclear Regulatory Commission announced today that an application for a 20-year renewal of the operating license for the Crystal River Nuclear Generating Plant Unit 3 is available for public review. NRC received an application for renewal of the operating license from Crystal River's operator, Progress Energy Florida, Inc., Dec. 18.
The Crystal River Nuclear Generating Plant is a pressurized-boiling water reactor located in Crystal River, Fla. The current operating license will expire on Dec. 3, 2016. The application will be available electronically through the Agencywide Document Access and Management System through the NRC Web page at www.nrc.gov/reading-rm/adams/web-based.html. The accession number is ML090080053. A copy is also available at the Coastal Region Library, 8619 W. Crystal St., Crystal River, Fla. In addition, the application will be available at http://www.nrc.gov/reactors/operating/licensing/renewal/applications.html.
The NRC staff is currently conducting its initial review of the application to determine whether it contains enough information required for the formal safety and environmental reviews. If the application has sufficient information, the NRC will formally docket, or file it, and will announce an opportunity for the public to request an adjudicatory hearing on the renewal request.
---
Nuclear Fuel Cycle News
azdaily sun: Bill limiting uranium mining reintroduced in U.S. House
Environmental groups are re-introducing legislation to put a little more than 1 million acres of federal land on the Colorado Plateau off-limits to most new uranium mining.
The measure would not impact existing claims where miners have proven they have viable deposits, but is a response to renewed uranium mining interest in the region, spurred by rising prices. U.S. Rep. Raul Grijalva, D-Tucson, reintroduced the legislation Thursday, along with U.S. Rep. Ed Pastor of Arizona.
Sellafield deal 'abuse' of Commons – Fleetwood Today
Ministers have been accused of an "abuse" of the Commons for not giving MPs the chance to object to important conditions granted to the new company running the Sellafield nuclear site.
David Heath, for the Liberal Democrats, said MPs were not allowed to properly scrutinise the granting of a £22 billion contract to Nuclear Management Partners to run the site.
The company insisted on being fully indemnified against the costs of cleaning up any future accidents – which opponents say could run to billions of pounds.
Nuclear Engineering International: Areva submits application for US centrifuge plant
Areva has submitted a licence application to the US Nuclear Regulatory Commission (NRC) for its proposed Eagle Rock Enrichment Facility.
Areva announced its selection of the Idaho site for a 3 million SWU per year centrifuge enrichment plant in May 2008, and has submitted applications for a share of the $2 billion being made available in loan guarantees for advanced front-end nuclear fuel cycle facilities under the US Department of Energy's (DoE's) programme to help boost clean energy technologies in the USA. A new Areva subsidiary, Areva Enrichment Services LLC (AES), was formed in December to take responsibility for the company's US enrichment services and to own and operate the Eagle Rock plant.
The Cumberland News: Sellafield Examined
OPERATIONS and work practices at Sellafield will be put under the microscope by the site's new owners.
Nuclear Management Partners (NMP), which took control in November, said it is now ready to "engage and energise" the workforce.
That means high-powered teams of experts from NMP's consortium companies in America, France and the UK will be called in to scrutinise and assess methods being used across six core areas of the site over the next three months, starting in February.
London Free Press – Uranium helped spark cleanup
With just one more ingredient in Port Stanley harbour's toxic soup, the federal government might have agreed to clean it up.
A dash of uranium might have done the trick, as it did in Port Hope, a Lake Ontario community about 100 kilometres east of Toronto.
"We do have an agreement for a federal cleanup," says Linda Thompson, mayor of the town of 16,500 that was locked in talks for years with a federal government that wanted to unload the town's harbour.
Port Hope's harbour has similar contamination to that of its cousin on Lake Erie: coal tar, polychlorinated biphenyls (PCBs), heavy metals and other leftovers from an industrial past.
IAEA: Agency is promoting uranium mining expansion worldwide

Growing demand from a much anticipated nuclear power renaissance and consequent soaring prices for nuclear fuel have recently spurred greater investment in uranium exploration in an increasing number of countries.
Through several initiatives, the IAEA is facilitating the transfer of information and knowledge from states with extensive experience in uranium mining and production to "newcomers" to the sector. The overarching aim of these initiatives is to help the uranium industry share best practices, train a new generation of experts and comply with IAEA safety standards so that people and the environment are protected.
---
Nuclear Waste News
Selling out Nevada – Las Vegas Sun
Since the federal government announced plans to turn Yucca Mountain into a nuclear waste dump, Nevada's governors have been unified in their opposition. The state's vigorous fight has exposed the plan's serious and dangerous flaws, and Nevada is in a position to defeat the plan once and for all.
Enter Gov. Jim Gibbons.
His proposed budget guts the state's Agency for Nuclear Projects, which is responsible for pressing Nevada's case. He cut the staff from seven to two. He also slashed funding for the state's legal challenges. The attorney general, for example, asked for $5 million over two years and was granted just $186,000 by Gibbons.
More spent fuel is coming – The Augusta Chronicle
Savannah River Site has been cleared to accept an additional 1.1 metric tons of spent nuclear reactor fuel from foreign research reactors under a program designed to prevent such material from falling into the hands of terrorists.
The material — containing enriched uranium — would come from reactors in more than a dozen nations and could be shipped to SRS by rail or truck after being offloaded from ships at the Charleston, S.C., Naval Weapons Station, according to a notice published Friday in the Federal Register.
BBC NEWS | UK | Potential nuclear sites are named

Four potential sites for new nuclear power stations have been proposed as the government's process for choosing suitable locations starts in earnest.
Sellafield in Cumbria, Bradwell in Essex, Oldbury in Gloucestershire and Wylfa in Anglesey have been named by the Nuclear Decommissioning Authority.
The criteria on which sites will be judged will be published on Tuesday, with a decision due later this year.
Bryan: Dump plan demise is not a lock – Las Vegas Sun
He warns against gutting the state agency fighting the nuclear repository
By all accounts, the plan to put a nuclear waste repository at Yucca Mountain is all but dead.
The new president has said it is not safe to bury radioactive material 90 miles northwest of Las Vegas. Senate Majority Leader Harry Reid, who has chipped away its funding for years, has vowed to zero out its budget this year. And the state has filed more than 200 legal objections to the long-overdue application to license the repository.
The Associated Press: Mothers for Peace take on nuclear waste storage
At the western edge of a largely dormant anti-nuke movement, three generations of mothers are tilting at nuclear reactors. But their mission is less quixotic than it might appear.
Wielding a novel argument about the potential impact of a terrorist attack on nuclear facilities, San Luis Obispo Mothers for Peace is aiming to set legal precedent requiring tougher environmental reviews for nuclear power plants and radioactive waste storage nationwide.
It's the latest chapter in a long-running battle that pits the all-volunteer group of aging hippies, activists and teachers against the federal government, Pacific Gas and Electric Co., and PG&E's Diablo Canyon nuclear power plant, nestled on a gorgeous stretch of coastline nearby.
Ban lifted on Oak Ridge waste shipments to Nevada: Knoxville News Sentinel
Perma-Fix Environmental has received the go-ahead to resume shipments of radioactive waste to the Nevada Test Site from its M&EC processing facility in Oak Ridge, but a temporary ban on shipments to NTS remains in effect for the company's facilities at Richland, Wash., and Gainesville, Fla.
Larry McNamara, the chief operating officer of Perma-Fix, said today an audit last week at the Oak Ridge facility went well and satisified the previous concerns. M&EC was put on suspension following a September incident in which a container of waste leaked and had rad contamination on its exterior.
Gibbons criticized for downsizing Yucca agency – Las Vegas Sun

Democratic lawmakers on Thursday criticized the governor's plan to cut staff at the state agency responsible for battling the Yucca Mountain nuclear waste repository.
In the budget he unveiled last week, Gov. Jim Gibbons called for staff at the state Nuclear Projects to be cut from seven to two.

Earliest weapons-grade plutonium found in US dump – New Scientist
An old glass jar inside a beaten up old safe at the bottom of a waste pit may seem an unlikely place to find a pivotal piece of 20th century history. But that's just where the first batch of weapons-grade plutonium ever made has been found – abandoned at the world's oldest nuclear processing site.
See a gallery of images of the find and where it came from
The potentially dangerous find was made at Hanford, Washington State, the site of a nuclear reservation, established in 1943 to support the US's pioneering nuclear weapons program.
Hanford made the plutonium-239 for Trinity, the first ever nuclear weapon test, on 16 July 1945. Just three-and-a-half weeks later, more Hanford plutonium was used in the nuclear strike on the Japanese city of Nagasaki.
Damage Apparently Kept Secret at German Nuclear Waste Site | Deutsche Welle
The heat has been turned up on Germany's radiation protection office after it was revealed that an old salt mine in the German state of Lower Saxony, where nuclear waste is being stored, has sustained damaged.
The Federal Office for Radiation Protection (BfS) had learned late last year that pieces of the ceiling of the 750-meter (2,500-foot) deep chamber were unstable and could collapse on top of the 6,000 radioactive waste drums below.
Nuclear Policy News
Tulsa World: State legislators considering nuclear energy for upcoming session
Nuclear facilities have a checkered past in Oklahoma, from Karen Silkwood's mysterious death to environmental issues at a closed plant near Gore to a proposed power plant project near Inola that eventually was abandoned.
Oklahoma, long a producer of fossil fuels, traditionally has relied mostly on natural gas and coal — and in recent years wind — to produce power. But more than a quarter-century after the failed Black Fox project near Inola, state legislators including House Speaker Chris Benge are openly discussing the potential use of nuclear power in Oklahoma.
This time, nuclear-energy proponents think their ideas will gain some traction as Oklahomans recall last summer's soaring energy prices, which has led to more of a focus on alternative energy sources.
Lobbyist turns back on foes of new plant – STLtoday.com

Groups trying to pave the way for a second AmerenUE nuclear plant in Missouri have a new weapon in Jefferson City a top lobbyist for environmentalists.
Irl L. Scissors, who previously represented a leading Missouri environmental and conservation alliance, last week announced in an e-mail to leaders of that group he was going to work to help undo the law that prohibits utilities from charging customers for power plants under construction.
Special interest groups line up for and against nuke plant bill | Political Fix | STLtoday
Call it the alphabet soup rule. You can tell how important an issue is in the Legislature by how many groups with long acronyms line up behind it or against it.
In the battle over AmerenUE's attempt to change Missouri law so that it can charge consumers higher rates while building its proposed nuclear plant in Callaway County, the first salvo was fired by MEDA, or the Missouri Energy Development Association. The group represents most of the state's utilities, and, of course, it's in favor of the plant.
MEDA's Warren Wood makes the bill sound like it's pro-consumer, pro-environment.
Nuke plan legislation is on its way | KansasCity.com Prime Buzz
If you follow the Missouri legislature this year, you're going to hear a lot about Senate Bill 228 .
The bill, introduced today by Lowry City Republican Delbert Scott, addresses CWIP – Construction Work in Progress – the law that prevents utilities from charging customers for power not yet being generated.
AmerenUE, the utility serving much of eastern Missouri, says the rule must be rolled back for it to build Callaway 2, a new nuclear reactor in Central Missouri.
Spain insists on energy saving, not nuclear plants | Reuters
Spain on Wednesday reaffirmed its policy of not commissioning new nuclear power plants a day after its biggest utility unveiled plans to build them in Britain, while repeating pledges to boost renewables and save energy.
"There will be no new nuclear plants," Industry Minister Miguel Sebastian told journalists when asked to comment on Iberdrola's (IBE.MC) joint venture with Scottish and Southern Energy (SSE.L) to build nuclear power stations.

BBC NEWS | UK | Anger over nuclear money appeal

A request from a council for cash from nuclear firms bidding to build a new power station in Hinkley, Somerset has angered protesters.
Campaigners claimed the move shows a "conflict of interest".
Sedgemoor District Council has written to EDF and British Energy asking for £750,000 to help pay for the planning work to consider the application.
Obama Is Rightly Wary on Nukes – WSJ.com
Three cheers to Sen. Dianne Feinstein for her statesmanlike proposal to President-elect Barack Obama to declare at his inauguration the goal of a world free of nuclear arms ("Let's Commit to a Nuclear-Free World," op-ed, Jan. 3). As she points out, moving toward that goal, so important to mankind, would require U.S. leadership and major changes in U.S. foreign policy.
Alarmingly, partly as a result of U.S. actions and partly because of the growth of terrorism, the world has been moving in the wrong direction. We are now more vulnerable to a nuclear catastrophe than we were 10 years ago.
---
Nuclear Weapons News
Bloomberg.com: Obama Urged to Keep Pledge to Ratify Nuclear Treaty
President Barack Obama needs to back up a campaign pledge to ratify a worldwide nuclear test ban or risks seeing an atomic-bomb bubble, international security experts say.
There is a problem and regulation is needed, Tibor Toth, 54, director of the Vienna-based United Nations treaty organization that is seeking to outlaw atomic weapons testing, said yesterday in an interview. "The arrangements in place to address the threat posed by nuclear weapons are showing cracks in the facade.
The Hindu: Time ripe to work towards global nuclear disarmament: Ban
United Nations Secretary-General Ban Ki-moon has asked the international community to build on the momentum generated by recent progress made towards disarmament to rid the world of nuclear weapons.
"The UN and the Conference on Disarmament should seize this moment and be in the vanguard of efforts towards a world free of nuclear weapons," Ban said pointing to the "promising signs" made in the past few months, including initiatives by the US, the UK, France, China, Russia, the European Union, non-aligned countries and other governments.
Parliamentary delegation found that Switzerland's government was wrong to destroy documents in a nuclear smuggling case. – swissinfo
Parliament has strongly criticised the government for ordering documents destroyed in a case of Swiss engineers suspected of involvement in a nuclear smuggling ring.
A control committee said that the reasons the government gave for doing so were not convincing and that briefings given to members of parliament were not sufficient. Destroying the documents had also compromised an investigation.
Claude Janiak, head of the delegation, said on Thursday that the government was wrong to do so but it had acted under pressure. He did not elaborate.
IAEA to look into Gaza uranium ammunition claim | Reuters
The U.N.'s nuclear watchdog said Tuesday it would look into a claim by Vienna-based Arab ambassadors that Israel may have used ammunition containing depleted uranium in Gaza attacks.
The International Atomic Energy Agency said the request was made in a letter addressed to Director General Mohammed ElBaradei and was delivered by the Saudi Arabian ambassador on Monday on behalf of other Arab diplomats.
The Times – Pretoria judge orders release of secret nuclear files
Confidential information related to South Africa's apartheid-era nuclear weapons programme is due to be released following a landmark ruling by the High Court in Pretoria.
The information consists of medical and occupational safety records related to a former employee of Ucor, a private company that conducted top-secret research at the Valindaba nuclear facility outside Pretoria in the '70s and '80s.
The company records are currently held by the state-owned SA Nuclear Energy Corporation (Necsa).
Shoring Up the NPT Regime – by Gordon Prather
Will Obama-Biden administration national security policies look remarkably like Clinton-Gore's? On the basis of the Obama-approved statement Hillary made to the Senate Foreign Relations Committee at her confirmation hearings last week, it sure looks that way.
After noting that "the gravest threat that America faces is the danger that weapons of mass destruction will fall into the hands of terrorists," Obama-Biden-Hillary goes on to declare that
"The Non Proliferation Treaty is the cornerstone of the nonproliferation regime, and the United States must exercise the leadership needed to shore up the [associated nuclear-weapons proliferation prevention] regime."
---
Department of Energy News
The Columbus Dispatch : Battelle's world: Columbus-based research giant extends its global reach
We drive by its headquarters near Ohio State University, attend events in the hall named for it in the Columbus Convention Center and go to the park that bears its name, but few of us know what Battelle really does.
The research institute's stock in trade has always been smarts. The company that opened in Columbus in 1929 as Battelle Memorial Institute brought the world Xerox copiers, compact discs and the coating for M&M's.
But it's what we don't hear about — the hundreds of contracts for national security, energy and health research — that drives its revenue to new heights.
Battelle grew its annual revenue from $921 million in 1998 to $4.6 billion last year by winning contracts to manage seven national laboratories, boosting its national-security work and focusing a lot of research power on energy and health science.
The Hawk Eye: Cleanup work on soil continues at IAAP
A 40-year time frame for cleaning up all of the toxins at the Iowa Army Ammunition Plant means the work of contractors seems to go at a snail's pace.
Their work is further hindered by the inability to work in the winter months, when the soil and water they need to test and clean are frozen solid.However, in the five months since the IAAP Restoration Advisory Board last met, in their own small way each of the programs made progress. The board passed their updates on to the public during a meeting Thursday evening.
A look at the Hanford cleanup
Some of the progress made last year in cleaning up the Hanford nuclear reservation:
-A leaky basin that once stored spent nuclear fuel has been torn out of the ground.
-N Reactor is just a shell, gutted of hazardous materials.
-Waste sites along the Columbia River have been dug up and buildings torn down.
-More weapons-grade plutonium is gone, shipped offsite.
-Nearly half of a one-of-a-kind plant to treat waste has been designed and built.
-New technologies for sucking waste out of 177 underground tanks is ready to be deployed.
Some of the significant work ahead:
-Some 53 million gallons of radioactive and chemical waste – enough to cover 123 football fields, including end zones, a foot deep – stews in those underground tanks, some of which are known to have leaked and threaten the Columbia River. The tanks must be emptied and the waste treated.
-The plant where that waste will be converted to a stable glass form must be completed and tested. The U.S. Department of Energy now says it will begin operating in 2019.
-More old nuclear reactors need to be decommissioned and cocooned, and ancillary buildings at the site need to be decontaminated and torn down.
-Drums of radioactive and hazardous waste and debris need to be dug up and hauled off site.
-Tainted groundwater ne2eds to be pumped out of the ground and treated.
Watchdog Politics Examiner: Stimulus Funds for Nuclear Sites Cleanup
Along with automobile makers and banks, a number of senators whose districts include U.S. Department of Energy (DOE) contaminated sites are asking for stimulus money to rejuvenate local economies with cleanup work and perhaps, freshly-cleaned land for industrial development. According to the DOE, spending more and completing cleanup would enable the government to decrease the footprint or overall size of each site, releasing more property for development.
The letter asking for the funding was signed by Sens. Maria Cantwell, D-Wash.; Ron Wyden, D-Ore.; Sherrod Brown, D-Ohio; Jeff Bingaman, D-N.M.; Lindsey Graham, R-S.C.; Jim Risch, D-Idaho; and Tom Udall, D-N.M. Sen. Patty Murray, D.-Wash.; is supporting boosting cleanup spending nationally by $6 billion. Since the mid-1990's, the DOE has already spent more than $7.3 billion on environmental cleanup nationally each year.
knoxnews.com | Full list of ORNL Contractors
Gerald Boyd, the Dept. of Energy's Oak Ridge manager, spoke at a safety meeting a couple of months ago, and he made a comment that Oak Ridge likely has a bigger base of contractors and subcontractors than other other DOE site in the country.
I don't know whether that's the case, and Boyd acknowledged that he didn't know it for sure. But it makes sense, given the diversity of operations in Oak Ridge and the scale of the work taking place.
Aiken Standard | SRS finances draw scrutiny
The contractor who ran the Savannah River Site for almost two decades and is a big part of the company which was just awarded a new $3.3 billion deal to run the liquid waste operation is under federal investigation for irregular accounting practices.
Washington Savannah River Company altered findings in a 2007 financial audit to justify expenses to the government, federal investigators said in a report made public Wednesday.
The Energy Department's Inspector General said, as a result, it cannot verify more than $1 billion in expenses submitted by WSRC that year.
Hanford News: Emptying of Hanford tanks resumes
Retrieval of radioactive waste resumed at Hanford on Thursday, as the new tank farm contractor began pumping radioactive waste from one of the nuclear reservation's oldest underground tanks.
The pumping puts work "back on the road to reducing the risk posed by the waste in these aging tanks," said Bill Johnson, president of Washington River Protection Solutions, or WRPS, in a message to employees.
Tank C-110, which has 126,000 gallons of sludge and other radioactive and chemical waste, could be emptied to regulatory standards by late spring.
DOE report paints bleak picture of our electric future
There's a long tradition of using Fridays to release reports you'd rather not see attract attention, and the Department of Energy has used the last Friday of the Bush Administration to release a big one. Its Electricity Advisory Committee, composed primarily of power industry executives, has released a series of reports on the future of the US electric grid. These include focused looks at the potential for power storage and the smart grid, but it's the overall evaluation that's badly off the administration's message: the government needs to make a significant intervention in the power market, it's completely failed to do so for the past eight years (and longer), and conservation needs to be part of anything we do.
knoxnews.com | Cesium-137 downstream of ORNL
The historic discharges at the government's Oak Ridge nuclear facilities have gotten new attention in recent weeks because of the massive release of coal ash that resulted from the pond breach at TVA's Kingston steam plant.
One concern was that TVA's cleanup efforts, including the likelhood of dredging, might stir up some of the old radioactive pollution buried under sediments in the Clinch River and points downstream of Oak Ridge.
DOE, as noted earlier, is planning to do some additional sampling in the Clinch to supplement the database on pollution levels from previous sampling programs — mostly since the early 1980s.
Aiken Standard | Ground broken on key portion of MOX facility

The second construction in the plutonium disposition complex at SRS broke ground Friday and was proclaimed "the cornerstone … of a
new nuclear age."
Project workers and dignitaries spoke before the first shovels of dirt were turned over on the $345 million facility.
Ken Chacey, director of site engineering and construction management for the National Nuclear Security Administration, said the event was "a huge event for America" as a move toward energy independence.
The Mixed Oxide Fuel Fabrication Facility (MOX) will turn weapons-grade plutonium into fuel assemblies in use in commercial nuclear reactors. The new facility is the Waste Solidification Building (WSB), which will process low-level and transuranic liquid waste streams from MOX and pit disassembly operations.
DOE: DOE soliciiting comments on its plan to transport spent fuel to Yucca Mt.
U.S. Department of Energy Seeks Public Comment on National Transportation Plan for the Proposed Repository at Yucca Mountain, Nevada
Washington, D.C. — The U.S. Department of Energy's (DOE's) Office of Civilian Radioactive Waste Management (OCRWM) is seeking public comment on a National Transportation Plan (Plan) that outlines DOE's current strategy and planning for developing and implementing a system to ship spent nuclear fuel (SNF) and high-level radioactive waste (HLW) safely and securely from where the material is generated or stored to the proposed repository at Yucca Mountain, Nevada.
---
Other Energy News
Alternative Energy and Fuel News: ENN
The US renewable energy sector is capable of meeting President-elect Barack Obama's pledge to double US production within three years, but the ongoing financial crisis will challenge the industry in 2009, analysts and
industry experts said.Currently, renewable energy sources comprise 7% of the US energy supply, according to the US Energy Information Administration. In a speech last week, Obama reiterated his pledge to make development of the sector a major part of his economic stimulus package.
Alternative Energy and Fuel News: ENN
I'll get my excuses in first and then move on to Kaka later. I have increased my carbon footprint by flying to the low-carb World Future Energy Summit in Abu Dhabi concluding it was not realistic to meet 10,000-plus delegates and visitors via video-link from Blighty.
A conference exploring alternative power and clean technology developments like this one is usually most valuable for what people say privately rather the public spiel from the platform.
The Cost of Energy» Document alert: Electric Power Annual
Electricity generation and electricity sales reached record levels in 2007, according to Electric Power Annual 2007, released today by the Energy Information Administration. Following a year of relatively weak growth in 2006, net generation of electric power increased by 2.3 percent, rising to 4,157 million megawatthours and retail sales rose by 2.6 percent to 3,765 million megawatthours in 2007.
Continued economic growth in 2007, combined with changes in winter and summer temperatures relative to 2006 that added to electricity use for space heating and cooling requirements, contributed to the increase in electricity sales.
Obama Tax Breaks for Solar and Wind Approved! : Red, Green, and Blue
The tax breaks benefit the wind and solar energy industries and encourage energy-efficiency improvements to existing homes. Other facilities that generate electricity from renewable sources such as biomass, hydropower, landfill gas and ocean currents also qualify for the credit. Facilities will have to be in place by 2012 to be eligible for the credit.
Of the $20 billion, more than $13 billion of it is focused on renewable energy projects. This is mostly due to the tough time that these projects have when it comes to finding financing in current market conditions.
Homeowners can get a tax credit of up to 30-percent on upgrades for energy-efficient furnaces, hot water boilers and other energy savings improvements.
Most Adorable Renewable Energy Video Project Ever (VIDEO) : TreeHugger
Our Renewable Nation is possibly the most adorable project ever conceived to advocate renewable energy. It's an eco-video project helmed by the McCullough family, who are traveling across the country in a vegetable oil powered VW Beetle. They're visiting wind farms, solar installations, talking to companies developing sustainable technologies, and documenting all their interviews and travels on video.
Each of the videos stars 9-year old Carrick McCollough, the cutest kid to campaign in the name of renewable energy. And it's effective. Don't believe me? Just watch the video after the jump, where Carrick implores grownups to not blow it for him and his generation. How can we say no to this?

Peak Energy: Alternative energy faces power line "bottleneck" in U.S. West
Reuters has a report on some of the roadblocks obstructing grid expansion (and thus construction of many large scale renewable energy projects) in the US – Alternative energy faces power line "bottleneck" in U.S. West.
President Barack Obama aims to double alternative energy production over three years, but how much "green" power will come from the U.S. West is uncertain if the sunny and wind-swept region cannot overcome a shortage of power lines.
Installing large solar installations and dotting landscapes with wind turbines across the western United States would be, technically speaking, straightforward, and potentially popular with the renewed interest in domestic energy sources amid rising economic, environmental and security concerns.
Joe Davidson – GAO Details a Bloated Budget for Government Contracts – washingtonpost
As a group, federal contractors are quickly getting obese at taxpayers' expense. Uncle Sam spent "an astounding $532 billion last (fiscal) year, shattering the previous year's record of $465 billion" on contracts, Sen. Joseph I. Lieberman (I-Conn.), chairman of the Senate Homeland Security and Governmental Affairs Committee, said yesterday.
He called federal contracting "a black hole for taxpayer dollars" as he released the Government Accountability Office's latest "high-risk" report on Capitol Hill. This biennial update covers programs and policies that the agency says "are at high risk for waste, fraud, abuse and mismanagement or those in need of significant transformation."
Obama gives new life to the FOIA – Los Angeles Times
In October 2001, the Bush administration took an administrative action that would prove sadly symptomatic of its rule. John Ashcroft, then the attorney general, issued a memorandum warning against casual release of information to the public under the Freedom of Information Act. Such releases, Ashcroft said, should be made "only after full and deliberate consideration of the institutional, commercial and personal privacy interests that could be implicated." In case anyone missed the point, Ashcroft added that any bureaucrat who said no to such a request could "be assured that the Department of Justice will defend your decisions unless they lack a sound legal basis." It goes without saying that Ashcroft did not promise any such defense of government employees who released information under the terms of the act.
Solar power a strong contender (ScienceAlert)
Kramer Junction. Nevada Solar One. Andasol 1. Kimberlina. They're obscure names today. But they'll be household names tomorrow.
The reason? Each is now providing 'here and now' proof concentrating solar power (CSP) works. That can't be said for cabon capture and storage. Nor can it be said for 'next generation' nuclear. Each faces years of additional research and development before some 'first mover' will be game enough to build one. That just isn't the case with concentrating solar power. It's got 20 years of proven commercial operation (Kramer Junction) behind it. It also has new innovations coming on line (Nevada Solar One), with solar thermal storage (Andasol 1), and the promise of super-low costs in coming years (Ausra's Kimberlina).
What it adds up to is a price-declining research and development juggernaut in concentrating solar power. This is rapidly bringing concentrating solar power closer to competitiveness with dirty fossil fuels. The California Energy Commission estimates this price 'cross over' could happen by 2015. Bulls predict sooner. And in an industry where new plants and equipment can last 40 years, 5-7 years from now is like tomorrow. What this means is that for forward planning of new infrastructure, concentrating solar power is already nipping at the heels of coal. Toss in carbon prices and the reduced likelihood of protesters chaining themselves to bulldozers as they are likely to at any new coal plants, CSP starts looking like a VERY good deal indeed.
The Futility of Alternative Energy in the Midst of Hyper-Population Growth (Connecting the Dots blog) : Denver Post Neighbors
Most Coloradans and Americans plow through their daily lives without a clue as to their future or their children's outlook concerning America's energy crisis. However, last summer, a glimpse of the future confronted them. At $4.20 per gallon of gas, they squirmed on their wallets while complaining, "These prices are insane, ridiculous, crazy
When a barrel of oil reached $140.00 in August 2008, Americans limited their driving, so much so, they drove 12 million less miles that month. They bought more fuel efficient cars. They carpooled. They clamored for alternative fuels.
We must move toward wind, solar, nuclear and coal for our energy needs, screamed our politicians. We must provide for future generations and keep our economy growing.
Stimulus Package Includes $54 Billion in Energy Incentives | EcoGeek – Clean Technology
Yesterday, House Democrats revealed their proposed stimulus package totaling $825 billion. As hoped, money for renewable energy and efficiency make up 54 billion of those dollars.
The biggest proportion, $11 billion, would go towards creating a smart grid, which is dramatically shy of the $400 billion Al Gore thinks should be set aside. Here's a list of some of the larger energy incentives.
* $11 billion for investment in smart-grid technologies
* $8 billion in loan guarantees for renewable energy and transmission
* $6.9 billion for energy efficiency help to state and local governments
* $6.7 billion for retrofits to federal buildings
* $6.2 billion for home weatherization, targeted at low-income families
* $2.4 billion for carbon sequestration
* $2 billion for loans guarantees and grants to automobile battery-makers
Top 7 alternative energies listed: ENN
The US could replace all its cars and trucks with electric cars powered by wind turbines taking up less than 3 square kilometres – in theory, at least. That's the conclusion of a detailed study ranking 11 types of non-fossil fuels according to their total ecological footprint and their benefit to human health.
The study, carried out by Mark Jacobson of the atmosphere and energy programme at Stanford University, found wind power to be by far the most desirable source of energy. Biofuels from corn and plant waste came right at the bottom of the list, along with nuclear power and "clean" coal.
The Cost of Energy» Media buffonery
Is Lou still on his angry crusade about the pathetic state of American mass media and how it covers energy and environmental issues? Why yes, I am, and thank you ever so much for asking.
Two examples of this particular flavor of media malfeasance leapt onto my screen this morning, and they so neatly illustrate what we're facing in the infowar that I felt they deserved my time and your attention.
Hansen's Grim Warning to Obama: You Have Only 4 Years Left to Save the Earth : Red, Green, and Blue
Four years, aka one presidential term, is all the time Obama has to save the Earth according to NASA scientist James Hansen.
Hansen testifed to Congress over twenty years ago alerting the world that climate change was under way. Five presidential terms later, Obama is left with a crisis of epic proportion. Hansen warns:
We cannot afford to put off change any longer. We have to get on a new path within this new administration. We have only four years left for Obama to set an example to the rest of the world. America must take the lead.

The Canadian Press: Report: Canada needs new energy strategy to deal with oilsands concerns
Canada needs to devise a new national energy strategy, particularly to help fend off concerns in the United States about the environmental impact of Alberta's oilsands industry, says a report by the Canadian International Council.
The Toronto-based think-tank, founded by Jim Balsillie, co-chief executive of BlackBerry maker Research in Motion Ltd. (TSX:RIM), says Canada has an opportunity to leverage the current economic downturn to promote its energy interests.

Peak Energy: Dutch Plan Massive North Sea Wind Farm to Power Europe
Inhabitat has a post on a massive new wind farm planned for the North sea – OMA Plans Massive North Sea Wind Farm to Power Europe.
This week Rem Koolhaas' Office for Metropolitan Architecture announced plans for an incredible array of oceanic wind farms that may one day produce as much energy as the Persian Gulf. Dubbed Zeekracht (sea power), the masterplan comprises a massive ring of wind farms centered around the Netherlands that spans seven adjacent countries. By calling for such a large network of communal
infrastructure and knowledge, the plan takes a giant step towards ensuring European energy independency by 2025.
Thanks to its high and constant wind speeds, shallow waters, and cutting-edge renewable industries, the North Sea is one of the world's most suitable areas for large scale wind farming. OMA states that The
potential magnitude of renewable energy in the North Sea in fact, approaches that of fossil fuel production in the Persian Gulf states today.
---
Nuclear Editorial and Opinions
Why Nuclear Weapons Are (Still) Bad for the Planet – TIME
In the 1980s, climate scientists in Russia and the U.S. theorized that all-out nuclear war between the superpowers would result in a "nuclear winter," as smoke from the atomic explosions blackened the sky and sent summer temperatures plummeting below freezing  killing crops and eventually starving all those who survived the initial explosions. Now that the risks of an all-out U.S.-Russian exchange have diminished, scientists are looking at the climactic effects of regional nuclear war  and the predictions are still sobering.

Stop feeding nuclear vampire – The Whig Standard – Ontario, CA
Did you know that the Ontario government intends to sign a contract worth more than $26 billion for the building of two new reactors at the Darlington nuclear station?
This project alone will cost more than the Ontario Power Authority has budgeted for its entire nuclear program for the next 20 years. Spending $26 billion on this project will mean there is less government money for grants to find sustainable ways to get the power we need for Ontario's residents. Sustainable energy sources that are better, cheaper and cleaner than nuclear energy. We can keep the lights on in Ontario without going further into debt by feeding the nuclear vampire.
The Top Nuclear Stories is published twice weekly. It is a produced
using a combination of social bookmarking and programming.
You can view or join the public group and add your own stories
by going here -> http://groups.diigo.com/groups/nukenews