A lot of news in the last week. Chu got his day before the senate and Senator Reid got a promise to defund Yucca. Obama's stimulus package includes $54 billion for energy incentives.  Sorry folks, no plan B. News stories across the board with the NRC extremely busy.  Texas has okayed a LLW dump and DOE insiders are demanding increased funding of cleanup projects.
---
Top Nuclear Stories Index
---
Nuclear Reactor News
GE-Hitachi eyes 9,000 MW nuclear capacity in India | Reuters
GE Hitachi Nuclear Energy expects to get orders for six to eight nuclear power reactors in India, with total capacity of up to about 9,000 megawatts, once state-run nuclear firms put out orders to build reactors.
GE-Hitachi Nuclear Energy, a joint venture between U.S conglomerate General Electric Co and Japan's Hitachi said it could supply its advanced boiling water reactors (ABWR) once regulatory hurdles are cleared. "The rough idea of work is ABWRs of about 9,000 megawatts at the site. That's a lot of work, but it will be spread over many years," GE-Hitachi's senior vice president Steve Hucik, in India as leader of a U.S. commercial nuclear delegation, told Reuters.
Beaver County Times & Allegheny Times: Nuke plant's license renewal put on hold
FirstEnergy Corp.'s application for renewal of licenses to continue operating the Beaver Valley Nuclear Power Station is on hold until the company resolves a safety issue, the Nuclear Regulatory Commission reported Thursday.
During inspections in June and July, the NRC found two flooded manholes containing medium-voltage cables that provide electricity to reactor pumps. The NRC determined that the water could potentially degrade the cables and cause them to fail.
FirstEnergy last year applied for 20-year extensions of licenses to operate the Unit 1 and Unit 2 reactors at Shippingport. The Unit 1 license expires in 2016 and the one for Unit 2 expires in 2027. The inspections were part of the license renewal process.
Areva's nuclear plant in Finland faces more delays | guardian.co.uk
Areva, the French nuclear plant designer expected to be at the forefront of a British atomic power revival, has become embroiled in a war of words with a Finnish utility over delays at the site of Europe's first new nuclear station for 30 years.
The latest setback will worry ministers in London who are trying to convince sceptics that nuclear can deliver quickly and efficiently to meet the looming energy "crunch" after 2015.
Jarmo Tanhua, chief executive of Teollisuuden Voima Oy (TVO), the Finnish electricity provider, said he was "extremely disappointed" that Areva had told it that the Olkiluoto 3 facility was not going to be completed until 2012Â  three years later than originally expected.
DutchNews.nl – Delta blocks sale of nuclear plant to RWE
Energy concern Delta is to block the sale of Essent's 50% stake in the Netherlands' only nuclear power plant to the German power giant RWE, reports the Financieele Dagblad on Thursday.
Delta and Essent are joint owners of the Borssele nuclear power station.
On Monday RWE made a bid of 9.3bn to takeover Essent's commercial activities.
French strike cuts 9,500 MW in nuclear capacity-CGT | Reuters
The French CGT union said on Thursday a 24-hour strike in the nuclear sector has cut 9,500 megawatts (MW), or a sixth of the nuclear capacity, by 1330 GMT, pushing intraday power prices higher.
The union warned that if the management of state-backed nuclear energy operator, EDF, did not listen to the demands of the workers, who are striking over pay and working conditions, those actions would be repeated.
toledoblade.com — Proposal for Fermi 3 draws 150 to meeting
About 150 braved high winds and icy roads yesterday to give the Nuclear Regulatory Commission their thoughts about a nuclear plant that DTE Energy hasn't yet decided whether to build.
The $10 billion Fermi 3 construction project would be one of the largest in Michigan's history. For now, it is the only new nuclear plant considered for the Great Lakes region out of 26 under study nationally.
DTE, which would put the reactor on its Fermi complex northeast of Monroe, applied Sept. 18 for the license to become eligible for $300 million to $400 million in tax credits offered by the Bush Administration's Energy Policy Act of 2005, which is providing $6 billion of incentives to build reactors. Utilities had to file by Dec. 31.
Monroe Evening News, Monroe, MI: Fermi 3 might face legal challenges
DTE Energy's progress toward construction of a new nuclear power plant might be sidetracked by legal challenges to both the project and the process.
Critics argue that hearings held Wednesday were timed to minimize public participation, that the plans for the reactor are shrouded in secrecy, and the public was being asked unfairly to comment on a reactor design that doesn't yet exist.
Monroe resident Michael Keegan of Don't Waste Michigan, said the first notice of Wednesday's hearings were issued on Christmas Eve and scheduled to be held "in the heart of a Michigan winter."
He suggested that because of the timing of the notices, the federal Nuclear Regulatory Commission should extend the deadline for accepting comments on the scope of the planned federal environmental review of the proposal for 90 days and hold another hearing in the spring when the weather would be better.
Consumers may pay early for nuclear power plants | ajc.com
Public Service Commission says move would cost consumers more, senator says they will save
A hike in Georgia Power bills could make its way through the Legislature this session.
Sen. Don Balfour (R-Snellville) said Thursday that he expects to introduce a bill Friday that would let Georgia Power charge customers early for the interest costs of building two nuclear reactors near Augusta.
The company, which is building the reactors with the state's other power companies, expects to begin in 2011.
It won't finish the $14 billion project until 2017. Georgia Power's share of the cost is about $6.4 billion.
Finland muclear plant delayed to mid-2012 -TVO | Reuters
A nuclear power plant under construction by the Franco-German Areva-Siemens consortium in Finland will be further delayed to mid-2012, utility TVO said on Tuesday.
"The Areva-Siemens Consortium, the turn-key supplier of the Olkiluoto 3 nuclear power plant unit, has now confirmed TVO´s earlier estimation that the Olkiluoto 3 unit will not be completed until 2012," TVO said in a statement.
DutchNews.nl – Essent takeover 'includes nuclear plant'
The takeover of Holland's biggest energy utility Essent by the German power giant RWE announced yesterday includes the Dutch firm's 50% stake in the Netherlands' only nuclear power plant, Borssele, reports Tuesday's Financieele Dagblad.
Dutch economic affairs minister Maria van der Hoeven said in October that the possibility of Dutch nuclear energy facilities coming into foreign hands was not an option', the paper says. The remaining 50% of Borssele is owned by the Dutch utility Delta.
Fredericksburg.com – Dominion reactor deal hits a snag
In a move that could affect its plans for a third nuclear reactor at North Anna Power Station, Dominion power is exploring options for another design.
Dominion has been unable to reach an agreement with GE Hitachi on an engineering, procurement and construction agreement allowing Dominion to move ahead with Unit 3 at its plant on Lake Anna.
Dominion nuclear operations spokesman Richard Zuercher said yesterday that time is the issue.
"Our timeline to move forward to have a new unit operating at North Anna is between 2016 and 2018, and we have no agreement that gets us to that point," Zuercher said.
He said that Dominion will seek out other vendors for an advanced reactor that can be licensed and built under that timeline.
Austria lodges formal protest against Slovak nuclear plans : Australasia World
Austria lodged complaints with Slovakia and the European Commission to protest Slovakia's plans for restarting a reactor at the Bohunice nuclear power plant, Austrian Environment Minister Nikolaus Berlakovich said Monday. Austria would also stress its position in a meeting of EU energy ministers in Brussels on Monday that Slovakia's actions are "unacceptable," Berlakovich said, according to Austrian news agency APA.
The reactor had been closed on December 31 in line with the agreement that allowed Slovakia to join the European Union.
Prompted by the Russian-Ukrainian gas dispute that has left Slovakia with dwindling energy reserves, the government in Bratislava decided Saturday to restart the mothballed reactor.
---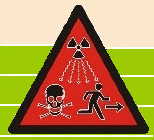 Nuclear Health and Safety News
U.S. Department of Labor pays $4.5 billion in benefits under Energy Employees Occupational Illness Compensation Program Act
The U.S. Department of Labor today announced that it has paid more than $4.5 billion to 48,072 individuals under the Energy Employees Occupational Illness Compensation Program Act (EEOICPA). The EEOICPA provides compensation and medical benefits to employees who became ill as a result of working in the atomic weapons industry.
"We got this program up and running in eight months by July 31, 2001, and I'm very proud that the department has processed more than $4.5 billion in benefits to workers and their families efficiently and with compassion," said Secretary of Labor Elaine L. Chao.
Concentrated uranium detected in DPRK samples (The Daily Yomiuri)
Particles of highly enriched uranium have been detected from a high-strength aluminum pipe North Korea submitted to the U.S. government as a sample, senior U.S. officials and other sources said Wednesday.
U.S. intelligence authorities are paying attention as it might prove to be evidence of North Korea's nuclear development, which Pyongyang admitted to in 2002, but later denied.
Legal battle for nuclear 'guinea pig' – Chorley Today
A war veteran from near Chorley is taking his case to the High Court this month after being exposed to atomic bomb tests during the 1950s.
George Harrison, 73, isn't well enough to travel to London to fight his legal battle against the Ministry of Defence in person but he hopes the case  part of one of largest compensation claims against the MoD from hundreds of servicemen  will reach a positive conclusion after more than half a century.
Tests show groundwater near nuclear plant safe, DHEC says – Breaking News – The State
Samples tested near the V.C. Summer Nuclear Station in Fairfield County show the plant has had no adverse effects to the quality of the groundwater or surface water in the area, the S.C. Department of Health and Environmental Control said Monday.
"Tests show no radioactive materials in the groundwater coming from the plant," said Chris Staton, director of the agency's Division of Waste Assessment and Emergency Response. "The results did show Tritium in small amounts in two of the surface water samples. The levels that were found were well below any federal requirements, including the federal drinking water standard, for Tritium in surface
knoxnews.com | Sen. Reid's update on EEOICP
Terrie Barrie of the Alliance of Nuclear Worker Advocacy Groups circulated a Dec. 30 letter she received from Sen. Harry Reid of Nevada regarding the Energy Employees Occupational Illness Compensation Program.
As for the earlier request he and other senators made for a comprehensive investigation of the federal program, Reid wrote, "I am pleased to let you know that GAO is giving priority status to our request. In fact, I was recently informed that the investigation is already under way, and I plan to closely monitor its progress."
Reid said the findings of that GAO investigation would used for develop reforms of the program in the 111th Congress.
He said he and Sen. Jeff Bingaman of New Mexico had recently asked NIOSH to establish a new online system to make it easier for claimants to check the status of their applications. "As a result of our persistence, NIOSH set up a special form at the following Web site: http://www2a.cdc.gov/ocas/status.html.
Korean victims of atom bombs in shadows at summit | Reuters
When the leaders of Japan and South Korea met on Monday to discuss reviving their battered economies there was little time for the likes of Park Cheol-woo, whose arm was left withered by radiation from the Hiroshima atomic bomb.
Park and the thousands of Koreans who survived the U.S. atomic bombings of Japan in the final days of World War Two have struggled for decades with debilitating illness, poverty and discrimination with little help coming from Tokyo or Seoul.
"Our families were forced to go to Japan and than forced into labour, only to be bombed by nuclear weapons," said Park, who was four years old at the time.
---
NRC News
NRC – NRC Issues Safety Evaluation Report with Open Items for Indian Point Nuclear Plant License Renewal Application
The Nuclear Regulatory Commission staff has issued its Safety Evaluation Report (SER) with Open Items for the proposed renewal of the operating licenses for Indian Point nuclear power plant, Units 2 and 3.
Entergy submitted an application to the NRC in April 2007 to extend the Indian Point licenses by 20 years. The plant, operated by Entergy, is located in Buchanan (Westchester County), N.Y. The current 40-year operating licenses expire Sept. 28, 2013, for Unit 2, and Dec. 12, 2015, for Unit 3.
The SER documents the results of the NRC staff's review of the license renewal application and site audit of Indian Point's aging management programs to address the safety of plant operations during the period of extended operation. Overall, the results show that Entergy has identified actions that have been or will be taken to manage the effects of aging in the appropriate systems, structures, and components of the plant and that their functions will be maintained during the period of extended operation.
In a letter dated Jan. 15, Brian Holian, director of the Office of Nuclear Reactor Regulation's Division of License Renewal, provided Entergy with the SER and requested responses to the open items by March 16. The SER is available on NRC's Web site at http://www.nrc.gov/reactors/operating/licensing/renewal/applications.html.
NRC: NRC Announces Availability of License Renewal Application for Crystal River Nuclear Generating Station
The Nuclear Regulatory Commission announced today that an application for a 20-year renewal of the operating license for the Crystal River Nuclear Generating Plant Unit 3 is available for public review. NRC received an application for renewal of the operating license from Crystal River's operator, Progress Energy Florida, Inc., Dec. 18.
The Crystal River Nuclear Generating Plant is a pressurized-boiling water reactor located in Crystal River, Fla. The current operating license will expire on Dec. 3, 2016. The application will be available electronically through the Agencywide Document Access and Management System through the NRC Web page at www.nrc.gov/reading-rm/adams/web-based.html. The accession number is ML090080053. A copy is also available at the Coastal Region Library, 8619 W. Crystal St., Crystal River, Fla. In addition, the application will be available at http://www.nrc.gov/reactors/operating/licensing/renewal/applications.html.
The NRC staff is currently conducting its initial review of the application to determine whether it contains enough information required for the formal safety and environmental reviews. If the application has sufficient information, the NRC will formally "docket,� or file it, and will announce an opportunity for the public to request an adjudicatory hearing on the renewal request.
NRC protecting industry profits, not public, at Oyster Creek  | Asbury Park Press
Less than three weeks after a congressman demanded more transparency from federal regulators about safety issues at the Oyster Creek Nuclear Generating Station in Lacey, the agency held a secret meeting with plant operators to discuss the implications of new corrosion discovered during the October outage.
U.S. Rep. Christopher Smith, R-N.J., in a Dec. 4 letter to the federal Nuclear Regulatory Commission, insisted that citizens be apprised of ongoing safety issues, and specifically referred to corrosion discovered during the October refueling as a "significant case of high public interest."
He cited the need for "full transparency" in the continuing corrosion and degradation of the reactor's drywell, the steel containment vessel that shields the public from radiation.
NRC – NRC Seeks Comment on Environmental Evaluation for Proposed North Anna Nuclear Reactor, Public Meeting Feb. 3
The Nuclear Regulatory Commission is seeking public comment on its evaluation of the environmental impacts of issuing a Combined License (COL) for a third nuclear reactor at the North Anna site in Louisa County, Va., about 40 miles northwest of Richmond.
The preliminary evaluation is contained in NUREG-1917, "Supplemental Environmental Impact Statement for the Combined License for North Anna Nuclear Power Station Unit 3. The draft report supplements the EIS developed for an Early Site Permit (ESP) at North Anna. The staff issued the North Anna ESP in November 2007, resolving many environmental issues related to the impacts of a potential additional reactor at the site.
The latest evaluation focuses on additional environmental impact information contained in Dominion's COL application. The NRC staff also considered public input gathered during an earlier comment period, including at a public meeting on April 16, 2008. The NRC will discuss the latest evaluation in a public meeting Tuesday, Feb. 3 in Mineral, Va., and will accept written comments until March 20.
NRC – NRC Issues Citizens' Report Summarizing FY 2008 Performance and Accountability Report
The Nuclear Regulatory Commission issued its FY 2008 Citizens' Report that provides a summary of the agency's fiscal year (FY) 2008 Performance and Accountability Report, which was released in November 2008. The Citizens' Report highlights the agency's achievements in promoting nuclear safety and security while adhering to the principles of regulatory independence, transparency, and reliability.
With the U.S. commercial nuclear industry poised for significant growth, it is more important than ever that the NRC provide effective and efficient regulatory oversight of nuclear materials and facilities, while prudently managing the resources entrusted to it by the American people, said Chairman Dale Klein.
NRC sets meeting on Salem nuclear plant woes | delawareonline | The News Journal
The Nuclear Regulatory Commission plans a public meeting on Jan. 21 to review backup power problems at the Salem 1 nuclear plant in New Jersey along the Delaware River in 2005 and 2007.
Under NRC rules, the agency briefly gave plant owner PSEG Nuclear it's second-worst "yellow� performance rating for reliability and availability of emergency power, a classification that was returned to normal status during the first quarter of 2008.
Inspectors designated a portion of Salem's multi-part rating as "degraded� after diesel generators failed to start during three times during testing over 12 consecutive quarters.
NRC Chairman Klein says he will remain at NRC
NRC Chairman Dale Klein says he plans to remain at the agency, either as chairman or as a commissioner, and he has not been told by President-elect Barack Obama's administration transition team that he will be replaced as chairman. Klein said at a January 14 press event at the US Energy Association that he "does not intend to be leaving soon."
NRC – NRC Suspends Reviews of River Bend, Grand Gulf New Reactor Applications; Cancels Jan. 29 Meeting
The Nuclear Regulatory Commission has suspended the principal portions of its reviews of Combined License (COL) applications for the River Bend site near Baton Rouge, La., and the Grand Gulf site near Vicksburg, Miss., following a request from the applicant, Entergy.
The NRC has also cancelled a public meeting on the River Bend application originally planned for Thursday, Jan. 29, in St. Francisville, La.
Entergy applied to the NRC in February 2008 for Grand Gulf, and in September 2008 for River Bend, for COLs to build and operate an Economic Simplified Boiling Water Reactor at each site. Entergy informed the NRC in a Jan. 9 letter that the company is currently considering alternate reactor technologies for both sites, and asked the agency to halt its work on the COL applications. In honoring this request, the NRC is conducting an orderly closeout of environmental reviews done for the Grand Gulf COL. The NRC will also continue interactions with the Federal Emergency Management Agency regarding emergency preparedness issues associated with the potential of additional reactors at the sites.
NRC rejects NEC motion – Brattleboro Reformer
Nuclear Regulatory Commission staffers are asking that a motion for reconsideration of an Atomic Safety and Licensing Board ruling be denied.
In a document filed Jan. 7, NRC staffers argued that a motion submitted by the New England Coalition on Nuclear Pollution has not demonstrated compelling circumstances that could not have been anticipated that render invalid (the decision)."
Early in 2006, Entergy, which owns and operates Vermont Yankee nuclear power plant, filed an application with the NRC to renew the power plant's operating license. The current license expires in 2012. Entergy wants to extend the operating life of the plant for another 20 years.
---
Nuclear Fuel Cycle News
Aiken Standard | Ground broken on key portion of MOX facility

The second construction in the plutonium disposition complex at SRS broke ground Friday and was proclaimed "the cornerstone … of a new nuclear age."
Project workers and dignitaries spoke before the first shovels of dirt were turned over on the $345 million facility.
Ken Chacey, director of site engineering and construction management for the National Nuclear Security Administration, said the event was "a huge event for America" as a move toward energy independence.
The Mixed Oxide Fuel Fabrication Facility (MOX) will turn weapons-grade plutonium into fuel assemblies in use in commercial nuclear reactors. The new facility is the Waste Solidification Building (WSB), which will process low-level and transuranic liquid waste streams from MOX and pit disassembly operations.

The Cumberland News: Sellafield Examined
OPERATIONS and work practices at Sellafield will be put under the microscope by the site's new owners.
af nuke lab
Nuclear Management Partners (NMP), which took control in November, said it is now ready to engage and energise the workforce.
That means high-powered teams of experts from NMP's consortium companies in America, France and the UK will be called in to scrutinise and assess methods being used across six core areas of the site over the next three months, starting in February.
London Free Press – Uranium helped spark cleanup
With just one more ingredient in Port Stanley harbour's toxic soup, the federal government might have agreed to clean it up.
A dash of uranium might have done the trick, as it did in Port Hope, a Lake Ontario community about 100 kilometres east of Toronto.
"We do have an agreement for a federal cleanup," says Linda Thompson, mayor of the town of 16,500 that was locked in talks for years with a federal government that wanted to unload the town's harbour.
Port Hope's harbour has similar contamination to that of its cousin on Lake Erie: coal tar, polychlorinated biphenyls (PCBs), heavy metals and other leftovers from an industrial past.
IAEA: Agency is promoting uranium mining expansion worldwide

Growing demand from a much anticipated nuclear power renaissance and consequent soaring prices for nuclear fuel have recently spurred greater investment in uranium exploration in an increasing number of countries.
Through several initiatives, the IAEA is facilitating the transfer of information and knowledge from states with extensive experience in uranium mining and production to "newcomers" to the sector. The overarching aim of these initiatives is to help the uranium industry share best practices, train a new generation of experts and comply with IAEA safety standards so that people and the environment are protected.
AFP: Japan eyes restarting controversial 'dream nuclear reactor'

Japan, an economic giant with almost no natural energy resources, is eyeing restarting its "dream nuclear reactor" this year after a raft of safety scares closed the plant for more than 13 years.
The state-run Japan Atomic Energy Agency is putting the final touches to Monju, the nation's only fast-breeder reactor.
It has repeatedly postponed the relaunch as problems keep coming up and it struggles to convince many residents of Tsuruga, 350 kilometres (220 miles) west of Tokyo, of the plant's safety.
Brazil to produce enriched uranium on industrial scale: Xinhua
Brazil will produce enriched uranium from next month in a factory in the State of Rio de Janeiro, the Brazilian Nuclear Industries (INB) said Tuesday.
Brazil will use technology developed by the Brazilian Marine Technology Center in Sao Paulo (CTMSP) and the Institute of Energy and Nuclear Research (IPEN) to produce enriched uranium, according to Samuel Fayad, a high-ranking official at INB.
Salt waste plant can be finished – The Augusta Chronicle
The U.S. Department of Energy gave a final go-ahead Tuesday to initiate the long-delayed full construction phase of Savannah River Site's $1.34 billion Salt Waste Processing Facility.
The 146,000-square-foot facility should go into operation in three to four years, according to department officials. The project was originally scheduled to be completed this year, but it was delayed and reworked over concerns about its design and vulnerability to seismic activity.
Whitehaven News: Major review of working at Sellafield
WORKING practices at Sellafield are to be put under the microscope.
Experts are being called in from Nuclear Management Partners' consortium companies in the US and France, as well as the UK, to scrutinise and assess methods being used across six core areas of the huge site over the next three months.
It is a fundamental part of a 100-day plan. Changes are expected as NMP bids to get the best out of an annual £1.3 billion contract and the chance to earn a £50 million fee.
Thirteen separate teams split into groups of six to eight people will look closely at the work and how it is being done.
RIA Novosti – Uzbekistan to put into operation 7 new uranium deposits
Uzbekistan's export operator the Navoiisky mining and smelting plant (NGMK) plans to put into operation seven new uranium deposits, the NGMK general director said Tuesday.
Kuvandik Sanakulov said the uranium production and enrichment monopoly was conducting geological prospecting work at five of the seven deposits.
"As part of an increase in uranium production up to 2012, the expansion and reconstruction of sulfuric production, at a cost of about $12 million, will be carried out. The implementation of the program will make it possible to increase uranium production in 2012 by 50%," Sanakulov said.
The Black Hills Pioneer & Rapid City Weekly News >Tronox Bankruptcy raises questions about uranium cleanup

Tronox Incorporated announced on Monday that it and certain of the company's subsidiaries filed voluntary petitions for reorganization under Chapter 11 of the U.S. Bankruptcy Code.
That raises questions about its obligations in Harding County in northwest South Dakota with regard to reclaiming land formerly used for uranium mining.
The land had been mined in the 1950s by Tronox's predecessor, Kerr-McGee, and was left in poor condition.
---
Nuclear Waste News
Damage Apparently Kept Secret at German Nuclear Waste Site  | Deutsche Welle
The heat has been turned up on Germany's radiation protection office after it was revealed that an old salt mine in the German state of Lower Saxony, where nuclear waste is being stored, has sustained damaged.
The Federal Office for Radiation Protection (BfS) had learned late last year that pieces of the ceiling of the 750-meter (2,500-foot) deep chamber were unstable and could collapse on top of the 6,000 radioactive waste drums below.
High court denies waste-tax deductions – Salt Lake Tribune
The Utah Supreme Court on Friday denied EnergySolutions Inc. two big tax deductions the company says it deserves.
The five justices, in a decision penned by Chief Justice Christine Durham, agreed with a lower court ruling that clarified the Salt Lake City-based nuclear waste company's obligations under a 2001 tax. In 2006, the low-level waste site in Tooele County expanded dramatically and changed its name to EnergySolutions.
"The Radioactive Waste Tax Act and its amended version, the Radioactive Waste Facility Tax Act, are unambiguous in requiring the inclusion of all payments received by Envirocare for the receipt and disposal of radioactive waste in its gross receipts for tax purposes," Durham wrote. "The statute does not permit Envirocare to deduct from its gross receipts amounts it bills customers for use either in paying its Waste Tax or in meeting its contractual obligations to Tooele County."
Texas Approves Nation's Largest Low-Level Radioactive Waste Site
The Texas Commission on Environmental Quality, voted 2-0 Tuesday to grant a double license for Waste Control Specialists to dispose of up to 28 million cubic feet of low-level radioactive waste from Texas, Vermont and the federal government in Andrews County. Commissioner Larry Soward abstained from the vote.
The site is located in west Texas near the New Mexico border.
The commission also denied the request by the Lone Star Chapter of the Sierra Club on behalf of its Eunice, New Mexico members for a contested case hearing before an administrative law judge to decide the merits of the license.
Obama set to scrap waste site funding – Las Vegas Sun

Senate Majority Leader Harry Reid said Wednesday that the new president will essentially zero-out funding for Yucca Mountain when he releases the fiscal 2010 budget to Congress after taking office.
President-elect Barack Obama's transition office declined this week to discuss budget plans beyond Obama's previously-stated opposition to the nuclear waste dump. But Obama told Reid during last week's sit-down meeting in the Capitol that the budget would be zero, or close to it, the senator's office said.
Gordon, Alexander propose ban on foreign import of nuclear waste | www.tennessean.com | The Tennessean
Processing low-level radioactive waste from foreign countries would be banned under legislation introduced Wednesday by Democratic Rep. Bart Gordon and Republican Sen. Lamar Alexander.
The proposal is in response to a request in 2007 by EnergySolutions to process 20,000 tons of waste from Italy at its Bear Creek facility in Oak Ridge. The remaining material would be stored in Utah.
Advertisement
Gordon's primary concern is safety. "Every additional load that goes through somebody's community … there could be a problem," he said.
Texas regulators OK low-level radioactive disposal – Houston Chronicle
Texas environmental regulators approved a plan Wednesday to dispose of low-level radioactive waste from around the country at a remote site near the New Mexico border.
Commissioners with the state's environmental agency voted 2-0 to grant two licenses that will allow Dallas-based Waste Control Specialists to dispose of waste from Texas and Vermont and from sites run by the federal government.
One commissioner on the Texas Commission on Environmental Quality, Larry R. Soward, abstained.
The license will be issued and disposal of the waste can begin after the company completes condemnation of land and obtains mineral rights at the West Texas disposal site about 370 miles from Dallas.
BBC NEWS | UK | Scotland | Nuclear waste dump wins approval
Plans for a dump to store low-level radioactive waste in Caithness has won conditional approval from a Highland Council planning committee.
The application to build the £110m facility to handle waste from the Dounreay complex will now be considered by Scottish ministers.
People living close to the proposed site on a former military airfield have raised concerns.
Ex-boss can't block EnergySolutions – Salt Lake Tribune
A state panel decided Tuesday the former president of a radioactive-waste disposal site does not have legal standing to block a renewal of the site's license.
The Radiation Control Board was poised to vote on a measure to give Charles Judd the right to bring forward evidence in support of his case. But it quickly reversed course after the board's attorney advised that members' policy discussions in coming months might be drastically limited because of the legal wrangling.
The move was a victory for EnergySolutions Inc., the Salt Lake City nuclear services company that operates a mile-square disposal site for low-level radioactive waste in Tooele County.
Gibbons, AG clash over costs to defend nuclear chief – Las Vegas Sun
Gov. Jim Gibbons says the attorney general's office should be criminally prosecuting former nuclear projects director Bob Loux, rather than defending him before the state Ethics Commission.
Attorney General Catherine Cortez Masto told the governor her office was obligated to defend Loux if his actions were in good faith when he raised his own salary above the amount set in the law.
The two clashed at a meeting of the state Board of Examiners Tuesday over a $20,000 contract for Masto to hire an outside lawyer to defend Loux before the ethics commission that meets March 12 to consider the case.
Will Obama starve the beast? Reid thinks so – Las Vegas Sun
Barack Obama pledged during his campaign to oppose the Yucca Mountain nuclear waste dump. Today, as his nominee for energy secretary, Steven Chu, goes to the Senate for his confirmation hearing, he is expected to begin elaborating on the future of the project.
Opponents of the dump, including Senate Majority Leader Harry Reid of Nevada, expect this is the beginning of the end for Yucca Mountain.
Barack Obama will get rid of Yucca Mountain, Reid said last month in an interview with the Sun.
---
Nuclear Policy News
Nuclear proposal exempts big business from higher bills | ajc.com
Burden for paying for Georgia Power's nuclear plants would rest largely on residents
A Senate bill that would allow Georgia Power to charge customers a special nuclear power fee largely exempts some of the state's biggest businesses.
That could leave residents and smaller businesses shouldering most of the $1.6 billion interest cost of a planned nuclear expansion for Georgia Power.
It also likely defangs the bill's most potent opposition at the Legislature.
The lobby for the state's biggest industry had vowed to fight Georgia Power's bid to charge customers early for financing for two planned nuclear reactors near Augusta.
Representatives of the state's big industry testified to the state Public Service Commission two days ago that the early collection plan would cost consumers hundreds of millions of dollars long-term.
UAE and US sign nuclear deal – The National Newspaper
The UAE and US signed an agreement for the exchange of civilian nuclear power capability today, in a groundbreaking deal held up by both countries as a model for the peaceful application of nuclear energy in the region.
Condoleezza Rice, the US secretary of state, and Sheikh Abdullah bin Zayed, the UAE Foreign Minister, signed the deal which is required for the transfer of nuclear materials and technologies  at a brief afternoon ceremony at the main headquarters of the US state department.
If the agreement clears the US Congress, where some lawmakers have raised concerns, it will likely make the UAE the first Arab country with nuclear power as part of a multibillion-dollar effort to meet the country's rapidly growing demand for electricity.
AFP: US takes poke at Iran in signing UAE civil nuclear deal

The United States and the United Arab Emirates (UAE) on Friday signed a deal to cooperate in civilian nuclear energy, which Washington says contrasts with Iran's defiant nuclear ambitions.
Secretary of State Condoleezza Rice and her UAE counterpart Abdullah bin Zayed al-Nayhan signed the document laying out what the US called "the legal framework" for civil nuclear cooperation under international controls.
"We applaud the UAE's commitment to the highest standards of safety, security and non-proliferation in its pursuit of nuclear power," Rice said during the signing ceremony with Sheikh Abdullah.
Independent study on nuclear power needs – Scotsman.com News
ALEX Salmond, the First Minister, has been persuaded to allow an independent study into whether Scotland needs nuclear power.
The admission came in his government's response to a report last year by his Council of Economic Advisers.
However, ahead of a meeting today with the council chaired by the former RBS chief Sir George Mathewson, Mr Salmond insisted that his government's opposition to nuclear power had not changed.
The Norman Transcript – Legislators make push for nuclear power plant
Norman Rep. Scott Martin joined a handful of Oklahoma lawmakers on a tour of Arkansas One, the reactor at Russellville, Ark. It's a four hour drive to see the plant that sits just off Interstate 40. Mr. Martin said perception — and the $6 billion to $8 billion cost — keep more reactors from being built in the United States.
Former Entergy New Orleans CEO Dan Packer is being considered for Nuclear Regulatory Commisison appointment – New Orleans Local & Small Business News – NOLA.com
Former Entergy New Orleans chief executive Dan Packer confirmed that he is under consideration for a possible appointment to the five-member Nuclear Regulatory Commission, which formulates nuclear policy for the nation and oversees the nation's nuclear plants.
Former Entergy New Orleans CEO Dan Packer is being considered for possible appointment to the Nuclear Regulatory Commission.
If chosen, Packer could join other New Orleanians in important positions in the new administration, such as Desiree Rogers as White House social chair and Lisa Perez Jackson as administrator of the Environmental Protection Agency.
Anti-nuclear campaigners in western Belarus denied permission to stage protests | BELARUS NEWS
Campaigners against the construction of a nuclear power plant in western Belarus have been denied permission to stage a series of protests.
The group, campaigning under the motto "The Astravets Nuclear Power Plant is a Crime," wanted to demonstrate in Smarhon, Maladzyechna and Vileyka this month, opposition activist Alyaksey Syudak, a member of the group, told BelaPAN.
The local authorities in Maladzyechna cited in their reply the "unconfirmed nationality" of the applicants, the Smarhon authorities said that a presidential edict ordering the construction of the plant had not yet been issued, while in Vileyka, the applicants were told that the venue picked up by them was not intended for mass events.
State environmental regulators give go-ahead for nuclear plant | Ocala.com | Star-Banner | Ocala, FL
Progress Energy cleared one of its last hurdles Monday when the Florida Department of Environmental Protection gave the utility permission to continue with its plans for a 2,200 megawatt nuclear power plant in Levy County.
The "conditions of certification" report by FDEP was one of the final steps Progress Energy had to clear before starting the $17 billion project. The plant, which is slated for completion in 2017, will generate enough power to serve an estimated 1.4 million Florida homes.
Progress Energy already has about 1.7 million Florida customers, with about 62,000 in Marion County and 4,700 in Alachua County. The Levy County plant will pump about 122 million gallons of water per day from the Cross Florida Barge Canal to cool steam created in the process of making electricity.
Senator Crowell addresses the nuclear 800-pound gorilla | Political Fix | STLtoday
Ameren is seeking to remove a barrier in state law that will allow it to increase rates while it is building a $6 billion nuclear power plant. Ameren is telling lawmakers that without a change to the law, it won't get financing.
Speaker of the House Ron Richard addressed the issue in his opening statement. Gov. Jay Nixon has addressed the issue. Senators have spoken to Ameren's lobbyists and know what the issues are. But at the seminar designed to educate senators on the issue, Ameren danced around the issue, as Crowell pointed out.
Bill targets controversial Utah nuclear power plant plan – Salt Lake Tribune
Sen. Scott McCoy says his nuclear-power bill makes sense, making sure that ratepayers don't wind up paying for a reactor boondoggle and that residents don't get stuck with storing containers of nuclear waste.
But Aaron Tilton, promoter of the state's first nuclear power plant, called the measure "a backhanded slap" at nuclear power and "a grandstanding bill" that will be dead on arrival in the upcoming 2009 Legislature.
"The bill is basically going to go nowhere," said Tilton, a Republican who lost his own House seat last year, in part, over his involvement with the power plant, a 1,500-megawatt nuclear station.
INTERVIEW-Nuclear only a distant solution for S.Africa | Reuters
South Africa expects its next nuclear power plant to come on stream by 2019, two years later than initially planned by utility Eskom, which has dropped plans to build the facility due to financial woes.
While Eskom was hoping nuclear energy would supply one quarter or 20,000 megawatts (MW) of South Africa's expanded generating capacity by 2025, the government says a target of 6,000 MW in the same period is more feasible.
Gas crisis a PR coup for French nuclear industry | Special Coverage | Reuters
France's vast nuclear power network has largely shielded it from the Russian gas crisis, handing the country's atomic energy sector an unexpected public relations coup.
With 80 percent of its electricity generated by nuclear power stations, the highest proportion in the world, France was able to reassure nervous households and industry after the Russia-Ukraine dispute cut off gas supplies to Europe.
The gas crisis coincided with exceptionally cold weather in France, testing its power system to the limit as households turned up their heaters to maximum.
---
Nuclear Weapons News
The Times – Pretoria judge orders release of secret nuclear files
Confidential information related to South Africa's apartheid-era nuclear weapons programme is due to be released following a landmark ruling by the High Court in Pretoria.
The information consists of medical and occupational safety records related to a former employee of Ucor, a private company that conducted top-secret research at the Valindaba nuclear facility outside Pretoria in the '70s and '80s.
The company records are currently held by the state-owned SA Nuclear Energy Corporation (Necsa).
Shoring Up the NPT Regime – by Gordon Prather
Will Obama-Biden administration national security policies look remarkably like Clinton-Gore's? On the basis of the Obama-approved statement Hillary made to the Senate Foreign Relations Committee at her confirmation hearings last week, it sure looks that way.
After noting that "the gravest threat that America faces is the danger that weapons of mass destruction will fall into the hands of terrorists," Obama-Biden-Hillary goes on to declare that
"The Non Proliferation Treaty is the cornerstone of the nonproliferation regime, and the United States must exercise the leadership needed to shore up the [associated nuclear-weapons proliferation prevention] regime."
Trident nuclear missiles are £20bn waste of money, say generals | UK news | guardian.co.uk
Britain's nuclear submarines are "completely useless" against modern warfare, and the £20bn spent on renewing them is a waste of money, retired senior military officers said yesterday.
The former head of the armed forces Field Marshal Lord Bramall, backed by two senior generals, argued that the huge sums being spent on replacing the delapidated submarines that carry the Trident ballistic missiles could be better used to buy conventional weapons which are badly needed by the armed forces.
"Nuclear weapons have shown themselves to be completely useless as a deterrent to the threats and scale of violence we currently face or are likely to face, particularly international terrorism," the group said in a letter to the Times. "Our independent deterrent has become ­virtually irrelevant, except in the context of domestic politics."
Las Vegas Weekly : – Local scientist tries to revive conversation on nukes
About a thousand feet below the desert at the Nevada Test site are some two kilometers of tunnels, labs, plutonium and scientists. Often among them is the president of National Security Technologies, Stephen Younger.
I feel perfectly safe there, says Younger, a Las Vegan since taking over the subcontractor NST in 2006. The Test Site is pristine. Although there have been no nuclear tests since the 1992 Nuclear Testing and Comprehensive Test Ban, a lot still goes on at the Test Site, and a lot goes on in the mind of Younger, who is on a mission to educate people about nuclear weapons and nuclear politics.
100 A-bomb survivors return from 4-month voyage › Japan Today: Japan News and Discussion
One hundred survivors of the atomic bombings of Hiroshima and Nagasaki returned to Tokyo on Tuesday from a four-month voyage around the world to call for the abolition of nuclear weapons and share their experiences with global audiences. During the voyage, organized by the nongovernmental organization Peace Boat, the survivors visited 20 countries to meet with the local people to seek nuclear abolition.
In Danang, Vietnam, in September they visited victims of Agent Orange, a chemical dropped by U.S. forces during the Vietnam War, at the Rehabilitation Center for Victims of Agent Orange, while in Papeete, Tahiti, in December, they met with those who were affected by French nuclear tests at the Mururoa Atoll, according to Peace Boat. From Japan, 94 survivors participated in the voyage, with four from South Korea, two from Brazil, and one each from Australia, Canada and Mexico, according to Peace Boat.
---
Department of Energy News
DOE: DOE soliciiting comments on its plan to transport spent fuel to Yucca Mt.
U.S. Department of Energy Seeks Public Comment on National Transportation Plan for the Proposed Repository at Yucca Mountain, Nevada
Washington, D.C. — The U.S. Department of Energy's (DOE's) Office of Civilian Radioactive Waste Management (OCRWM) is seeking public comment on a National Transportation Plan (Plan) that outlines DOE's current strategy and planning for developing and implementing a system to ship spent nuclear fuel (SNF) and high-level radioactive waste (HLW) safely and securely from where the material is generated or stored to the proposed repository at Yucca Mountain, Nevada.
knox news | Senators push DOE cleanup for stimulus package
A bipartisan group of eight U.S. senators, mostly from DOE host states, is pushing the plan to spend $6 billion in the economic recovery package to accelerate cleanup at old nuclear sites and use the "shovel-ready" projects to create 10,000 new jobs. The senators called for support in a letter to Sen. Daniel Inouye, the chairman of the Senate Appropriations Committee, and Sen. Thad Cochran, the commmittee's ranking Republican member.
knox news | Domenici's reward at Los Alamos
DOE announced today that a group of buildings at Los Alamos National Laboratory will now be known collectively as the Pete V. Domenici National Security Science Complex.
"The honor acknowledges Senator Domenici's long and distinguished career as a U.S. Senator from New Mexico and is a testament to the vision and leadership of a great public servant," DOE said in the announcement.
KRDO – Lawmakers urge delay on nuke workers' appeal
Several members of Colorado's congressional delegation want the federal government to delay a decision on compensation for former Rocky Flats workers until the new administration takes over.
Sens. Mark Udall and Ken Salazar and five Colorado members of the House – all Democrats – signed the letter sent Friday to Health and Human Services Secretary Mike Leavitt.
Leavitt is considering an appeal of a decision rejecting a special status for former Rocky Flats nuclear weapons workers that would compensate them for cancer or other job-related diseases. Colorado officials say there are several problems with the data and the process and want the government to defer a decision on the appeal.
Department of Energy – DOE Announces Publication of Three Reports by the DOE Electricity Advisory Committee
The Department of Energy's (DOE) Electricity Advisory Committee (EAC) released three reports prepared for the Secretary of Energy's consideration. These reports review challenges facing DOE and the Nation in many important electricity areas, and include recommendations for policy and program initiatives. They address issues surrounding generation and transmission adequacy, energy efficiency and demand response, deployment of energy storage technologies, and deployment of smart grid technologies. The EAC was chartered by Secretary Samuel W. Bodman in April 2007 to provide senior-level counsel to DOE's Office of Electricity Delivery and Energy Reliability (OE) in carrying out its mission and meeting requirements of the Energy Policy Act of 2005 and the Energy Independence and Security Act of 2007.
Senators ask for federal dollars to complete Mound Site cleanup and other projects
The senators say increasing the annual investment in DOE nuclear cleanup sites would create 10,000 jobs at "shovel-ready" projects in New York, Ohio, Kentucky, Tennessee, South Carolina, New Mexico, Nevada, Idaho and Washington and provide new land for energy parks, or coalitions of regional energy experts to develop advanced energy research and technology.
At the Mound Site, the 306-acre site is about 95 percent complete, but short $10 million to clean up one acre and allow the city to take ownership.
knoxnews.com |Rad review paves way for TVA dredging in Emory
The working group that evaluates dredging permits for the Clinch River environs has evaluated the Emory River Embayment and concluded that no Oak Ridge-related hot pockets of radioactive material exist in the underlying sediments.
Therefore, the Watts Bar Interagency Working Group approved a TVA request for dredging in the Emory. The group convened a meeting Monday via conference call to deal with the matter expeditiously and set the stage for recovery efforts associated with last month's coal ash spill at the Kingston Fossil Plant.

KNDO/KNDU Tri-Cities, Yakima, WA | Sen. Murray Wants $6-7 Billion for Nuclear Waste Cleanup
Senator Murray wants $6 to $7 billion included for nuclear waste cleanup projects around the country. That means in a couple of years we could see an extra $2 billion at the Hanford Site. Not only would this be good for the Tri-Cities economy but also for the environment.
"We don't yet know what's going to be in the final economic recovery package but I've been working very hard with the Obama administration to try and include somewhere between $6 and $7 billion for environmental management nationwide," said Sen. Patty Murray, D-Wash.
DOE: Potential uses for DU Report (PDF)
The Department of Energy's Office of Environmental anagement (EM) manages approximately 700,000 metric tons of depleted uranium hexafluoride at the gaseous diffusion plants located near Paducah, Kentucky. and Portsmouth, Ohio. It plans to
convert the depleted uranium hexafluoride to a stable material. The conversion process will produce approximately 55 1,000 metric tons of depleted uranium oxide – a relatively stable form that can be handled and disposed of by direct burial or, potentially, used in various materials or products. Over a period of about 13 years, the Department has conducted research which established that the oxide could possibly be used in catalysts, semiconductors, nuclear repository applications and radiation shielding products.
Denver News – The rocky road to developing around Rocky Flats –
From the top of the isolated, windy plateau along the southern border of Rocky Flats, you can see the extended mass of metro Denver and, on a clear day, the distant line of the beltway around it. In anticipation of that line one day extending into the Jefferson Parkway, earth-movers have already piled huge mounds of dirt and landowners posted "Property Available" signs.
But Charles McKay already owns a large chunk of the land that he and others plan to turn into the 2,000-acre Candelas, a development with more than 4,000 single-family homes and 7.2 million square feet of office, retail and industrial space that will be located in western Arvada, just below the former nuclear-weapons plant that's being turned into a wildlife refuge.
Steven Chu impresses energy committee – Los Angeles Times

Senators celebrated Steven Chu today as a scientist, administrator and Nobel Prize winner. But in the hearing on his nomination as President-elect Barack Obama's Energy secretary, Chu was cast in a new role: politician.
Under gentle questioning from the Senate Energy and Natural Resources Committee, the physicist and director of the Lawrence Berkeley National Laboratory signaled his support for a variety of energy alternatives — including coal — to America's dependence on imported oil.
Aiken Standard SC: DOE plan could bring thousands of jobs
An additional investment of $6 billion over the next four years at SRS and other DOE cleanup sites could mean 10,000 new jobs.
As part of President-elect Barack Obama's stimulus plan, billions of dollars could be funneled into the Department of Energy's cleanup program with a view to significantly accelerate the remaining work, according to an internal DOE document.
"These footprint reduction efforts will lower monitoring and maintenance costs enabling (the office of Environmental Management) to focus on critical long-term activities like managing highly radioactive liquid tank waste," documents state. "They will also enable the leveraging of DOE/EM site assets to address national energy and environmental goals through the Energy Parks Initiatives."
knox news |Fed study finds no public threat from Oak Ridge releases
A public health assessment by the Agency for Toxic Substances and Disease Registry concluded there were "no public health hazards" from airborne releases at the Oak Ridge Gaseous Diffusion Plant (also known as the K-25 Site) and the early-era S-50 facility at the Oak Ridge site.
The full report is available online and at local libraries. The agency is receiving public comment through Feb. 20.
In a release distributed to the news media, the ATSDR said:
"The study looked at the atmospheric releases of radioactive and nonradioactive hazardous substances from the K-25/ S-50 facilities between 1944 and 1995 when the facility closed. After evaluating potential chronic and acute exposure to ionizing radiation and uranium releases, ATSDR found those doses were not expected to cause adverse health effects for people living near the ORGDP. The ORGDP is currently known as the East Tennessee Technology Park (ETTP).
High-risk Hanford burial ground cleaned up (w/ video) – Tri-City Herald
Hanford workers have finished cleaning up a high risk burial ground a mile north of Richland and even closer to the Columbia River.
Over the last year they've dug up and hauled away almost 179,000 tons of dirt and debris, some of it contaminated with chemicals or radionuclides, from the 618-7 Burial Ground.
Washington Closure Hanford, the Department of Energy contractor assigned the work, researched historical records to try to figure out what might have been disposed of in the burial ground from 1960 to 1973.
California rejects Superfund listing for Rocketdyne site – Los Angeles Times
California's top environmental cop Monday rejected an offer to list the contaminated Rocketdyne Santa Susana Field Lab near Simi Valley as a federal Superfund cleanup site, saying the state can do the job quicker and more thoroughly.
Chu lookin' at me? | Gristmill
Steven Chu, Nobel laureate and director of the Lawrence Berkeley National Laboratory, will go before the Senate Energy and Natural Resources Committee for his confirmation hearing on Tuesday, where he's certain to be grilled about his positions on key energy and climate issues. Here's a guide to what Chu thinks — or at least what he's said in the past.
Energy Nominee Shifts His Stance – NYTimes.com
Physics met politics at the confirmation hearing Tuesday for Steven Chu, the Nobel laureate scientist chosen by President-elect Barack Obama to head the Department of Energy, and the physics bent a bit, as Dr. Chu backed away slightly from earlier statements he has made  that gasoline prices should be higher, and that coal was his nightmare.
McClatchy Washington Bureau | Energy nominee: Coal, nuclear an 'important part' of power mix
Energy-Secretary-Designate Steven Chu told a Senate Committee on Tuesday that the incoming administration would have an increased commitment to alternative energy sources like solar, wind and geothermal, but also made clear coal and nuclear would be part of the energy mix.
Chu, who won the Nobel Prize for physics in 1997 and is currently director of the Lawrence Berkeley National Laboratory, made the comments during his confirmation hearing before the Senate Energy and Natural Resources Committee. Chu is expected to win confirmation easily.
Las Vegas ReviewJournal – DOE nominee hopeful new science has answers for nuclear waste
Steven Chu said today that as energy secretary he will pursue the best possible scientific analysis to chart the disposal of the nation's nuclear waste, without saying specifically what he plans to do about the proposed Yucca Mountain repository.
Appearing at his confirmation hearing before the Senate Energy and Natural Resources Committee, Chu was asked how he plans to approach nuclear waste management where the government's preferred disposal site in Nevada is more than 10 years behind schedule.
Nuclear waste poses very thorny questions, Chu said, noting that President-elect Barack Obama has stated every clearly his opposition to the repository where the Energy Department is seeking a license to build disposal tunnels for more than 77,000 tons of radioactive material.
---
Other Energy News
Stimulus Package Includes $54 Billion in Energy Incentives | EcoGeek – Clean Technology
Yesterday, House Democrats revealed their proposed stimulus package totaling $825 billion. As hoped, money for renewable energy and efficiency make up 54 billion of those dollars.
The biggest proportion, $11 billion, would go towards creating a smart grid, which is dramatically shy of the $400 billion Al Gore thinks should be set aside. Here's a list of some of the larger energy incentives.
* $11 billion for investment in smart-grid technologies
* $8 billion in loan guarantees for renewable energy and transmission
* $6.9 billion for energy efficiency help to state and local governments
* $6.7 billion for retrofits to federal buildings
* $6.2 billion for home weatherization, targeted at low-income families
* $2.4 billion for carbon sequestration
* $2 billion for loans guarantees and grants to automobile battery-makers

Top 7 alternative energies listed: ENN
The US could replace all its cars and trucks with electric cars powered by wind turbines taking up less than 3 square kilometres – in theory, at least. That's the conclusion of a detailed study ranking 11 types of non-fossil fuels according to their total ecological footprint and their benefit to human health.
The study, carried out by Mark Jacobson of the atmosphere and energy programme at Stanford University, found wind power to be by far the most desirable source of energy. Biofuels from corn and plant waste came right at the bottom of the list, along with nuclear power and "clean" coal.
The Cost of Energy» Media buffonery
Is Lou still on his angry crusade about the pathetic state of American mass media and how it covers energy and environmental issues? Why yes, I am, and thank you ever so much for asking.
Two examples of this particular flavor of media malfeasance leapt onto my screen this morning, and they so neatly illustrate what we're facing in the infowar that I felt they deserved my time and your attention.
Hansen's Grim Warning to Obama: You Have Only 4 Years Left to Save the Earth : Red, Green, and Blue
Four years, aka one presidential term, is all the time Obama has to save the Earth according to NASA scientist James Hansen.
Hansen testifed to Congress over twenty years ago alerting the world that climate change was under way. Five presidential terms later, Obama is left with a crisis of epic proportion. Hansen warns:
We cannot afford to put off change any longer. We have to get on a new path within this new administration. We have only four years left for Obama to set an example to the rest of the world. America must take the lead.
The Canadian Press: Report: Canada needs new energy strategy to deal with oilsands concerns
Canada needs to devise a new national energy strategy, particularly to help fend off concerns in the United States about the environmental impact of Alberta's oilsands industry, says a report by the Canadian International Council.
The Toronto-based think-tank, founded by Jim Balsillie, co-chief executive of BlackBerry maker Research in Motion Ltd. (TSX:RIM), says Canada has an opportunity to leverage the current economic downturn to promote its energy interests.
Peak Energy: Dutch Plan Massive North Sea Wind Farm to Power Europe
Inhabitat has a post on a massive new wind farm planned for the North sea – OMA Plans Massive North Sea Wind Farm to Power Europe.
This week Rem Koolhaas' Office for Metropolitan Architecture announced plans for an incredible array of oceanic wind farms that may one day produce as much energy as the Persian Gulf. Dubbed Zeekracht (sea power), the masterplan comprises a massive ring of wind farms centered around the Netherlands that spans seven adjacent countries. By calling for such a large network of communal infrastructure and knowledge, the plan takes a giant step towards ensuring European energy independency by 2025.
Thanks to its high and constant wind speeds, shallow waters, and cutting-edge renewable industries, the North Sea is one of the world's most suitable areas for large scale wind farming. OMA states that The potential magnitude of renewable energy in the North Sea in fact, approaches that of fossil fuel production in the Persian Gulf states today.
Economic stimulus bill pushes renewable energy | Reuters
The $825 billion economic stimulus package unveiled by Democrats in the U.S. House of Representatives on Thursday contains billions of dollars in tax breaks for renewable energy and spending for energy efficiency and transmission.
The legislation, aimed at boosting the recessionary U.S. economy, would provide $20 billion in tax cuts for alternative energy including a multi-year extension of the production tax credit for wind, geothermal, hydro power and bioenergy.
The bill also contains tax credits for research and development on energy conservation and efficiency.

Nuclear energy most efficient | Hattiesburg American
Having generated electricity as a plant operator, plant manager and vice president in three mid-sized electric power companies for a long career, I wish to express a few facts about using biomass (wood) as a fuel for large boilers ("Trees better alternative to coal" Hattiesburg American, Jan. 6).
Advertisement
There are several mid-sized boilers in service using biomass fuels. However, the low heat content of such fuels limit the electric output of such units. This causes the cost of such generation to go above the available cost per megawatt, thereby reducing use. The second factor is cost of processing wood into a useable fuel including the disturbing presence of a multitude of trucks on the local highways.
What leaked into Widows Creek? – al.com
TVA admits to 'some' fly ash; maybe up to 20%, ex-plant worker says
BRIDGEPORT – An unknown amount of toxic coal fly ash apparently washed into the Tennessee River at TVA's Widows Creek steam plant Friday when a gypsum storage pond overflowed, spilling thousands of gallons of waste.
The Tennessee Valley Authority acknowledged in a statement Saturday that the pond contained "some" fly ash, although TVA spokesman Gil Francis told reporters Friday that Widows Creek stored fly ash and gypsum in separate ponds.
---
Nuclear Editorial and Opinions
Nuclear early pay plan a plus for consumers | ajc.com
Jay Bookman's Jan. 4 column reported that recovery of financing costs during construction for two new nuclear units at Plant Vogtle would shift risks to customers ("Nuke revival puts all risks on customers, @issue, Jan. 4). To the contrary, the proposal provides significant benefits to customers.
The claim that consumers lose by paying for the nuclear units early is based on incorrect assumptions by intervenors at the Public Safety Commission, leading to wrong calculations.
Contrary to the assertion that recovery of financing costs during construction lowers risks to investors, it actually helps maintain quality credit ratings, thereby lowering interest payments to investors and keeping costs lower for customers.
U. S. must help makers of nuclear plant parts : The Buffalo News
As we move toward a clean energy economy, we are going to need new priorities to assist in establishing an energy strategy supporting solar, wind, geothermal and nuclear power. With respect to priorities for increasing the production of nuclear-generated electricity, at the top of that list would be government incentives to revitalize U. S. companies that manufacture components for nuclear power plants and other alternative energy sources.
Deadly decisions | Mountain Xpress Opinion
Transport of nuclear waste could put area residents at risk
Asheville? Nuclear waste? Why worry that Asheville City Council declined to pass a measure that would have sent federal planners the message Don't come through here with these deadly wastes?
Taken in a larger context, this nonaction by City Council may be vitally important. Folks have a right to know about some very local nuclear history and the potential for future impacts on Asheville residents' safety and welfare.
Does the name Sandy Mush mean anything to you?
About 25 years ago, a federal agency was studying Sandy Mush a rural area in Leicester, about 20 miles from City Hall as a potential site for a permanent high-level nuclear waste dump. Were you part of the citizen action that helped block it?
The Top Nuclear Stories is published twice weekly. It is a produced
using a combination of social bookmarking and programming.
You can view or join the public group and add your own stories
by going here -> http://groups.diigo.com/groups/nukenews