I've been having some tech difficulties. The last newsletter was to have been the first with the new version of my blog software. Sadly, there were so many bugs and problems I had to go back to the older version. Would have been nice to start posting video content. The last newsletter is up and stable, if you didn't get a chance to see it.
We are getting mixed reviews from the new administration. The best news of course is the replacement of Dingell with Waxman in the House of Representatives.   There's a new story out that Bush is currently firing  federal employees who aren't loyal and attempting to embed loyal ones so that they can't be removed by Obama.  There can be no bigger issue today than the future of the car industry.  There are quite a few stories here on this.
A spate of safety incidents hit again. Lockheed agreed to move dozens of families who have been living on toxic ground from weapons production. More protests in Europe. A couple of Asian nuclear officials have been arrested for corruption in Indonesia.  Lighting struck the Monju Breeder reactor in Japan.
The latest Bulletin of Atomic Scientists is out and the Weapons shield is one of the stories.  A new estimate for ORNL cleanup is out.. Big numbers and battles over licensing continues in too many places.
---
Top Nuclear Stories Index
---
Nuclear Reactor News
Let's get on with building new nuclear plants, says British Energy chief | guardian.co.uk
The country should press ahead with building a new generation of atomic power stations as part of a nuclear "new deal" to suck in investment and create jobs, British Energy said today.
The company, which runs most of the UK's fleet of reactors and which reported a 50% slump in profits today, has held talks with local communities around four possible sites.
AFP: Spanish police detain 30 at Greenpeace nuclear power plant protest
Police in Spain detained 30 Greenpeace activists Thursday who had blocked the entrance to the country's oldest nuclear power station which the environmental group is urging the government to close, the group said.
Sixty protesters, wearing bright yellow raincoats, gathered outside the entrance Garona power plant, located some 350 kilometres (220 miles) north of Madrid, just before dawn, according to Spanish television.
The Daily Observer – 'Clean' energy promise a dirty lie, say green groups
The federal government used the throne speech to promise it will switch Canadians on to clean energy by balancing the need for power with climate change.
To achieve that goal, it pledged to ensure 90% of all Canada's electricity comes from "non-emitting sources" such as hydro, nuclear, clean coal and wind by 2020.
"The key is nuclear and also other clean energy sources," Environment Minister Jim Prentice said. "Clean coal is a part of that. We need to see improvements in terms of technology there, but this is a realistic objective."
Environmentalists, however, say describing energy sources such as nuclear and coal as clean is misleading.
Lawmakers get a nuclear history lesson | The Burlington Free Press
Linda Waite-Simpson, a newly elected legislator from Essex Junction, has not been sworn in, doesn't have an assigned seat in the House chamber and doesn't know what committee she'll be serving on.
Waite-Simpson, a Democrat, nonetheless had her first legislative briefing Wednesday. For four hours, she and other lawmakers learned about the region's electric grid, the history of the state's only nuclear power plant and their upcoming role in deciding its future.
Women oppose relicensing plant | Asbury Park Press
The League of Women Voters of Ocean County has voted to oppose the relicensing of the Oyster Creek nuclear power plant in Lacey.
Blanche R. Krubner, the organization's president, appeared before the Ocean County Board of Freeholders on Wednesday to express safety concerns over the oldest operating commercial nuclear reactor in the country. She called on the freeholders to also be more vocal about its future.
At immediate issue for the League is whether a corroded steel radiation barrier is safe enough for the plant to resume operation and continue operating until its next scheduled inspection in 2012. Officials for the U.S. Nuclear Regulatory Commission contend it is.
Two Nuclear Agency Officials Sentenced To Five Years In Jail Each : Harian Berita Sore
Two officials of the Nuclear Energy Regulatory Agency (Bapeten) had been sentenced to five years in jail each by the Supreme Court in a mark-up price of a plot of land in Puncak area, Bogor district, for the building of a Bapetan education and training center.
The two officials are project officer of the project and infrastructure director Sugiyo Prasojo and bureau chief of general affairs Hieronimus Abdul Salam. The sentence was read by the judge here on Tuesday. Sugiyo and Hieronimus were also fined Rp200 million (about US$16,800) each.
TheSpec.com – Group opposes Nanticoke nukes
A community group has sprung up to fight a proposal to build two nuclear reactors in the industrial area of Haldimand County.
Bruce Power, which operates a nuclear power plant on Lake Huron near Port Elgin, is seeking to build the reactors beside the coal-fired Nanticoke Generating Station, which is set to close in 2014.
The province is not endorsing the idea, but it has support from both Haldimand and Norfolk councils, plus local MP and cabinet minister Diane Finley.
Vermont Yankee decommissioning fund suffers large loss: Times Argus

The fund set aside to pay for dismantling the Vermont Yankee nuclear plant when it shuts down was already about $400 million short of what would be needed to do the job, according to an estimate by a subsidiary of the plant's owner.
Then it lost nearly $76 million more amid the turmoil in the financial markets during the past 13 months, with more than $33 million of that loss coming last month, according to the state Department of Public Service.
The Natchez Democrat – Fire damages Grand Gulf Nuclear Plant
A Monday morning fire at Port Gibson's Grand Gulf nuclear power plant has left the facility operating at 65 percent capacity.
The fire was not considered major and ranked in the lowest of the plant's four emergency levels.
Jami Cameron, the site's communication specialist, said the fire started in a water pump turbine when an oil-saturated piece of insulation ignited.
LocalNews8: Expert: Idaho nuclear plant unlikely this decade
A nuclear energy expert says it's unlikely that a nuclear power plant will be built and operational anywhere in Idaho in the next decade, despite recent interest shown by two developers.
Ralph Bennett, director of international and regional partnerships at the Idaho National Laboratory, says 15 years is more realistic time line considering the hurdles related to financing, licensing and building a facility.
Deseret News | Research, recreation groups protest water rights for proposed nuke plant
Groups that use the Green River for personal and commercial recreation, educational activities and scientific research have filed a formal protest with the state over an application for water rights that would benefit a proposed nuclear power plant.
Deputy state engineer Boyd Clayton said Monday that the next step will be to decide if two separate sets of protesters have legal standing to intervene and then to hold a public hearing, which he said could be months away.
Clayton said Green River resident Bill Adams is a Green River water-rights holder, which by statute permits him to file a protest. Adams has aligned himself with the advocacy group Healthy Environment Alliance of Utah (HEAL).
Oppositionists not allowed picketing against nuclear power station construction – Charter'97 :: News from Belarus – Belarusian News – Republic of Belarus – Minsk
Astravets regional executive committee denied public activists Mikalay Ulasevich and Ivan Kruk a right to hold informational pickets at the territory of Astravets district Hrodna region.
They applied to hold 5 informational pickets 9n November (two in Astravets, others in Mikhalishki, Varanyany and Hervyaty) against construction of a nuclear power station in the region, the human rights centre Viasna informs.
Public and political activists intended to tell the local dwellers the truth about danger and aftermaths of a nuclear power station construction at the territory of the district which is one of the ecologically cleanest in Belarus and one of the most promising regions for tourism development.
North West Evening Mail: Sellafield not place for nuke power
ONE of the government advisers on the selection of sites for new nuclear reactors has branded Sellafield as "a poor location for a modern nuclear power station".
In an extract from his book Nukenomics: The commercialisation of Britain's nuclear industry, Ian Jackson, writes: For example, despite its substantial nuclear workforce, the remote Sellafield complex in North West England is a poor location for a modern nuclear power station because its electricity transmission infrastructure cannot carry the energy output of a large nuclear station. Securing planning permissions from Cumbria County Council and capital investment from the National Grid for major transmission upgrade stretching across the Lake District are key logistical and economic barriers at Sellafield.
The Prince Albert Daily Herald: Mixed reaction to nuclear potential
A recent fact-finding mission to an Ontario nuclear power plant by Prince Albert officials has got residents wondering about the possibility of one coming here.
In a story published Monday by the Daily Herald, Prince Albert city council is reportedly considering whether the city should become the location of the first nuclear power plant in Saskatchewan. Mayor Jim Scarrow, along with chamber of commerce president Allan Hopkins, Director of Economic Development and Planning Joan Corneil, and SIAST Woodland Campus's director Larry Fladager, paid a visit to Bruce Power's facilities in Ontario as part of a fact-finding mission. Scarrow stressed that the trip was only to learn more about how such plants work, and that a plant couldn't be considered until they consult with the Prince Albert Grand Council and the province.
RIA Novosti – Chavez says Russia to build nuclear reactor in Venezuela
Russia will help Venezuela build its first nuclear reactor in the northwestern province of Zulia, President Hugo Chavez said on Sunday.
Chavez had announced on Friday that Venezuela was in talks with Russia on nuclear energy cooperation, and the issue is likely to be discussed during Russian President Dmitry Medvedev's visit later this month.
"A nuclear reactor, to produce energy for peaceful purposes, will soon be built in Estado Zulia and named in honor of the Venezuelan scientist of the last century Humberto Fernandez Moran," Chavez told supporters in Maracaibo, the capital of Zulia state.
Reading Up on Nuclear Energy – WSJ.com
PETER A. BRADFORD, adjunct professor, Vermont Law School, and former member of the Nuclear Regulatory Commission:
* For an even-handed recent overview of most nuclear power issues, see "Nuclear Power Joint Fact-Finding," a June 2007 report by the Keystone Center, a non-profit organization that brought together a cross section of parties interested in nuclear energy "  including environmentalists and consumer advocates, industry representatives and government officials to create a base of agreed-upon knowledge about the costs, risks and benefits of nuclear power.
www.keystone.org/spp/documents/FinalReport_NJFF6_12_2007(1).pdf
* For a responsibly skeptical look at nuclear power's rapidly rising costs in comparison to available low carbon alternatives, see "The Nuclear Illusion" by Amory Lovins and Imram Sheikh in the November 2008 Ambio, the Journal of the Royal Swedish Academy of Sciences.
https://www.rmi.org/images/PDFs/Energy/E08-01_AmbioNuclIlusion.pdf
* The Web site of the Nonproliferation Education Center, maintained by WSJ op-ed contributor Henry Sokolski, features an ongoing collection of thoughtful conservative pieces skeptical of nuclear power.
http://www.npec-web.org/
* For an excellent short critique of reprocessing and the Bush Administration's Global Nuclear Energy Partnership, see Victor Gilinsky and Alison Macfarlane's Minority Opinion from the National Academy of Science's Review of DoE's Nuclear Research and Development Program, http://books.nap.edu/openbook.php?record_id=11998&page=73
* For an even-handed look at how nuclear construction went astray in the U.S. in the 1970s, the best book remains "Light Water: How the Nuclear Dream Dissolved, Irvin C. Bupp and Jean-Claude Derian.
* Another good overview text is Megawatts and Megatons, Richard Garwin and Georges Charpak.
---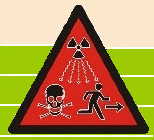 Nuclear Health and Safety News
Lightning strike shuts down two nuke reactors | The Japan Times
Lightning struck an electric power cable Thursday at the nuclear plant in Mihama, Fukui Prefecture, automatically shutting down operations at two reactors and causing a small amount to nonradioactive steam to leak inside one of them, prefectural officials said.
A false alarm for a sodium coolant leak occurred at the Monju prototype fast-breeder reactor in Tsuruga, Fukui Prefecture, at about the same time, the Japan Atomic Energy Agency said.
Lockheed agrees to temporarily relocate Tallevast families – Bradenton.com
Lockheed Martin Corp. will temporarily relocate any family or individual in Tallevast who wants to leave town while two buildings that sit on a contamination spill are dismantled, company spokesman Tom Greer announced Wednesday.
So far, 35 households have asked to be relocated and Lockheed is paying to move them into local hotels that offer extended stay accommodations, Greer said.
Greer estimated that the dismantling of the two buildings should be complete by Christmas, and then the families are expected to return to their Tallevast homes.
The contamination has been traced back to a spill at the former Loral American Beryllium plant at 1600 Tallevast Road
allAfrica: Nigeria: U.S., Govt Searching for Missing Nuclear, Radioactive Sources
The Nigerian Nuclear Regulatory Authority (NNRA) and the United State Embassy in Abuja are collaborating to search for nuclear and radioactive substances scattered in the country. US Ambassador to Nigeria, Robin Renee Sanders yesterday donated nuclear radiation detection equipment to the Nigerian government worth $100,000 (about N1.1billion) to search for the sources.
Evidence Of Many More Radioactive Particles Near Beach (from The Herald )
The number of radioactive particles from Dounreay threatening to contaminate a public beach two miles from the plant is six times greater than previously thought, according to experts.
The Dounreay Particles Advisory Group, which advises the Scottish Environment Protection Agency (Sepa) on the hundreds of thousands of particles believed to have been dispersed from the Caithness plant in the early-1960s, said that around 400 or 500 particles were extending into Sandside Bay on the north coast.
A Slow Death: 83 Days of Radiation Sickness by NHK TV "Tokaimura Criticality Accident" Crew – Hardcover – Random House
ABOUT THIS BOOK
Japan's worst nuclear radiation accident took place at a uranium reprocessing facility in Tokaimura, northeast of Tokyo, on 30 September 1999. The direct cause of the accident was cited as the depositing of a uranyl nitrate solution–containing about 16.6 kg of uranium, which exceeded the critical mass–into a precipitation tank. Three workers were exposed to extreme doses of radiation.
Hiroshi Ouchi, one of these workers, was transferred to the University of Tokyo Hospital Emergency Room, three days after the accident. Dr. Maekawa and his staff initially thought that Ouchi looked relatively well for a person exposed to such radiation levels. He could talk, and only his right hand was a little swollen with redness. However, his condition gradually weakened as the radioactivity broke down the chromosomes in his cells.
TheStar.com | Canada | 'Atomic veteran' seeks cash, apology from government
OTTAWA–He is known as an "atomic veteran" and said his last wish would be to thank the federal government for something he believes it has not yet done.
Bren Keetch, 70, remembers being loaded into trucks with other recruits and taken from the Petawawa military base to the Atomic Energy of Canada Ltd. plant in Chalk River, Ont., to clean up after a nuclear reactor accident in 1958.
"We were dressed in calf-high rubber boots, wearing a pair of coveralls, woollen mittens and a First World War gas mask," he said. "That was our protective equipment when we were in nuclear wastewater over our boots and mopping up the spill."
How much is too much uranium? – Melissa Pionzio | Greater Middletown / Shoreline
Even though the state toxicologist has told school officials in Madison that the uranium found last week in the water at the town's elementary and middle schools is "a non-problem," the water fountains at both schools have been shut off. That's a good precaution, but if the uranium found is a non-problem, why is there a need to turn off the drinking water?
Recent news stories have reported reported that 110 micrograms of uranium per liter (roughly parts per billion) were found to be present in the water at the schools. The EPA's standard for water systems that serve homes is about 30 parts per billion. Does that mean there is 80 parts per billion more uranium in the schools' water than the acceptable standard for a home?
A guide to the prevention of nuclear terrorism | Political Insider
This afternoon, the Nuclear Threat Initiative published a thick to-do list for the Barack Obama administration a guide, if you will, to avoiding the holocaust of nuclear terrorism.
NTI is the group co-chaired by CNN founder Ted Turner and former Georgia senator Sam Nunn, who is now an informal advisor to the Obama transition team. Which means Nunn's priorities could reflect those of the new president. Or vice versa.
You can click here to read an 18-page executive summary of "Securing the Bomb 2008." Or read the entire report on the NTI web site. But don't read either in bed. You'll never sleep again.
Agency wants lab site tested: Ventura County Star
Radiation levels at Santa Susana questioned
While certain that a streak of white substance found in the hillsides of a Runkle Canyon site is not a contaminant, the Department of Toxic Substances Control says it needs more testing to explain the variation in radiation levels found at the Simi Valley site since 1998.
Runkle Canyon, near a former rocket engine test site known as the Santa Susana Field Laboratory, has been the subject of controversy over possible ground contamination.
---
NRC News
NRC – NRC Approves License Renewal for Wolf Creek Nuclear Power Plant for an Additional 20 years
The Nuclear Regulatory Commission has approved the operating license renewal of the Wolf Creek Generating Station in Kansas for an additional 20 years.
The Wolf Creek nuclear power plant is located about 4 miles northeast of Burlington, Kans. The operator, Wolf Creek Nuclear Operating Corp., submitted its license renewal application Sept. 27, 2006. With the renewal, the license is extended until March 11, 2045.
The NRC's environmental review for this license renewal is described in a site-specific supplement to the NRC's Generic Environmental Impact Statement for License Renewal of Nuclear Power Plants (NUREG-1437, Supplement 32), issued in May. The review concluded there were no environmental impacts that would preclude renewal of the license for environmental reasons. Public meetings to discuss the environmental review were held near the plant Dec. 19, 2006, and Nov. 8, 2007.
NRC – NRC Considering Request by Virginia to Become an Agreement State
The Nuclear Regulatory Commission is considering a request from Virginia Gov. Timothy M. Kaine to assume part of the NRC's regulatory authority over certain nuclear materials in the commonwealth. If the request is accepted, Virginia will become the 36th state to sign such an agreement with the NRC.
Under the proposed agreement, the NRC would transfer to Virginia the responsibility for licensing, rulemaking, inspection and enforcement activities for: (1) radioactive materials produced as byproducts from the production or utilization of special nuclear material (SNM–enriched uranium or plutonium); (2) naturally occurring or accelerator-produced byproduct material (NARM); (3) source material (uranium and thorium); and (4) SNM in quantities not sufficient to support a nuclear chain reaction.
If the proposed agreement is approved, it is estimated that there will be 420 total licenses in the Commonwealth of Virginia. NRC would transfer 386 licenses to the commonwealth's jurisdiction. In addition, the commonwealth would retain regulatory authority for approximately 216 NARM licenses. Approximately 180 of these NARM licenses are dually regulated by Virginia and the NRC.
NRC: NRC Meeting with Public Dec. 4 on Environmental Scoping for Levy County New Reactor Application
Nuclear Regulatory Commission staff will hold public meetings Thursday, Dec. 4, in Crystal River, Fla., to discuss the environmental issues the agency should consider in reviewing a Combined License (COL) application for two new reactors proposed for the Levy County site near Crystal River.
The NRC will meet with the public from 1 – 4 p.m. and 6 – 9 p.m. at the Florida National Guard Armory, 8551 W. Venable St. in Crystal River. The application's environmental report is available on the agency's Web site at: http://www.nrc.gov/reactors/new-reactors/col/levy.html. Copies of the report are also available at the Citrus County Coastal Region Library, 8619 W. Crystal St. in Crystal River; the Bronson Public Library at 600 Gilbert St. in Bronson, Fla.; and the Dunnellon Branch Library at 20351 Robinson Rd. in Dunnellon, Fla.
NRC finds four errors in Palisades incident in August – MLive.com
Four errors of "very low safety significance" were identified by investigators looking into how workers became trapped in a containment area at Palisades Nuclear Power Plant, a government report says.
Palisades has been "taking action to correct" all of the problems, said Mark Savage, communications manager for the plant, near South Haven.
Five workers who were inspecting safety-related piping and components during a plant shutdown were trapped in a high-temperature area for about 90 minutes Aug. 6 when a hatch malfunctioned. They were able to exit when another worker entered.
NRC OKs nuke plant's safety shield | Asbury Park Press
The Nuclear Regulatory Commission released a report that concludes that there are no significant conditions that would affect safety and the operation of Oyster Creek Generating Station's drywell liner until its next examination in four years.
The drywell shell is an important mechanism of the nuclear power plant's cooling system. The steel container surrounds the reactor and is supposed to contain radioactivity in the event of a nuclear accident.
NRC spokesman Neil Sheehan said Monday that a preliminary notification report issued on the agency's inspection has shown that the crucial drywell liner is operational.
FR: NRC: Duane Arnold relicensing process
FPL Energy Duane Arnold, LLC; Notice of Receipt and Availability of Application for Renewal of Duane Arnold Energy Center Facility Operating License No. DPR-49 for an Additional 20-Year Period The U.S. Nuclear Regulatory Commission (NRC or Commission) has received an application, dated September 30, 2008, FPL Energy Duane Arnold, LLC, filed pursuant to Section 104b of the Atomic Energy Act of 1954, as amended, and Title 10 of the Code of Federal Regulations Part 54 (10 CFR Part 54), to renew the operating license for the Duane Arnold Energy Center (DAEC).
FR: nRC: Cooper relicense process
Nebraska Public Power District; Notice of Receipt and Availability of Application for Renewal of Cooper Nuclear Station Facility Operating License No. DPR-46 for an Additional 20-Year Period The U.S. Nuclear Regulatory Commission (NRC or Commission) has received an application, dated September 24, 2008, from Nebraska Public Power District, filed pursuant to Section 104b of the Atomic Energy Act of 1954, as amended, and Title 10 of the Code of Federal Regulations Part 54 (10 CFR part 54), to renew the operating license for the Cooper Nuclear Station (CNS), Unit 1.
---
Nuclear Fuel Cycle News
Uranium contamination concerns at Ranger (Australian Broadcasting Corporation)

The Australian Conservation Foundation says another contamination incident at the Ranger uranium mine should stop the Fed and NT Governments from allowing the operation to expand.
Mining company, ERA has admitted several workers were contaminated clearing up a big yellow cake spill three weeks ago.
Earlier this week, it announced a new possible 30,000 tonne deposit.
Gallup Independent: One-size-fits-all plan doesn't fit Navajo
A one-size-fits-all analysis is inappropriate when it comes to the U.S. Nuclear Regulatory Commission's "Generic Environmental Impact Statement for In-Situ Leach Uranium Milling Facilities, according to the Navajo Nation.
The jurisdictional issue involving the Navajo Nation cannot be looked at in a vacuum. It involves substantial environmental justice implications for a Native Nation uniquely impacted by past activities now under the direct control of the NRC,  David Taylor, principal attorney with the Natural Resources Unit, stated in comments to the NRC sent Nov. 7.
RIA Novosti – Russia – Russian uranium reserves up 275% since 2006
ussia's proven uranium reserves have increased 275% to 545,000 metric tons since 2006, the natural resources minister said on Tuesday.
Yury Trutnev attended a meeting with civilian nuclear chief Sergei Kiriyenko to discuss joint measures that the ministry, mineral resources regulator Rosnedra and state nuclear power corporation Rosatom are taking to develop Russia's uranium deposits.
Vadim Zhivov, head of Atomredmetzoloto (ARMZ), Russia's leading uranium miner, said 3,841 tons of uranium is planned to be produced this year, a 20% increase on 2006.
Chadron Record Teahon says uranium mine highly regulated, safe
Larry Teahon, manager of health safety and environmental affairs for Cameco Resources' Crow Butte Operation near Crawford, touted the benefits of uranium mining during the fall's final installment of the Graves Lecture Series at Chadron State College on Tuesday, Nov. 11.
Teahon, who is one of 12 employees at the mine who focus on safety, said safety and environmental safety are two of Cameco's foremost values. He also said the company works to support communities and make money for its shareholders.
Reusing commercial nuclear fuel debated – Tri-City Herald
Speakers were split on whether the nation needs to get a faster jump on reusing spent commercial nuclear fuel or drop plans to reprocess it during comments at a public hearing Monday evening in Pasco.
About 120 people came to the hearing on a new draft environmental study for the Global Nuclear Energy Partnership, or GNEP, that considered whether fuel should be used more than the one time now allowed in the United States.
The draft study favored reprocessing fuel to use multiple times, but did not pick a preferred way of doing that.
It also did not look at specific sites for reprocessing fuel, as expected when 300 people attended a meeting on GNEP in Pasco last spring and Tri-City residents promoted a new production mission for Hanford.
Planet Ark : BHP To Dig New Australia Uranium Mine After Ban
SYDNEY – BHP Billiton Ltd says it wants to develop one of Australia's largest untapped uranium deposits, after the state government where the deposit is located lifted a ban on mining the nuclear power feedstock.
The 10-kilometre-long (6 miles) Yeelirrie deposit, located about 1,000 km north of Perth in west Australia, is estimated to contain about 52,000 tonnes of uranium.
That's 7 percent more than total world production last year, according to figures from the World Nuclear Association.
Protest meeting against uranium
Uranium mining in the Narsaq area faces stiff opposition from many area residents.
A citizens' meeting is being held on Monday in Narsaq to protest possible uranium mining in the nearby mountain region of Kvanefjeldet.
The meeting is arranged by NGO 'Earth Charter Narsaq' and called for more information on mining plans before the government decided whether to lift the existing national ban on uranium mining.
WA Labor 'won't back' uranium mining (Australian Broadcasting Corporation)
Western Australian Opposition Leader Eric Ripper says Labor will continue to oppose uranium mining in WA, even though the State Government formally lifting the ban on mining the resource today.
Premier Colin Barnett says the removal of the ban will take immediate effect and any new mining leases will not have the standard clause that bans uranium mining.
Ranger mine expansion short-sighted: ACF (Australian Broadcasting Corporation)
The Australian Conservation Foundation (ACF) says it would be short-sighted to expand the Northern Territory's Ranger uranium mine now that another major potential deposit has been found.
Energy Resources of Australia says it has found a potential further 40,000 tonnes of uranium oxide near the Ranger mine in Kakadu National Park, which could extend the mine's life by seven years.
---
Nuclear Waste News
NV official challenges ethics complaint – Las Vegas Sun
Attorneys for a state official facing a Nevada Ethics Commission hearing into allegations that he gave himself and his staff unauthorized pay increases say he acted properly and didn't seek "unwarranted advantages" for himself.
Attorneys Judy Sheldrew and Tom Perkins made the comments in a formal response to the accusations against Bob Loux, who recently resigned as head of the agency fighting federal plans for a nuclear waste dump at Yucca Mountain. He's staying on until a replacement is selected.
knoxnews.com | The controversy of foreign nuclear waste
The EnergySolutions proposal to import tons of Italy's radioactive waste has raised a bunch of issues regarding how foreign nuclear waste is handled in the U.S., including work done at the company's Tennessee operations. One controversy has to do with the fact that some foreign waste loses its identity after processing at Oak Ridge and essentially becomes domestic waste when it's shipped to Utah (or wherever else) for disposal.
Here's what the Tennessee Dept. of Environment and Conservation said on that issue, via an e-mail response from spokeswoman Tisha Calabrese-Benton:
Las Vegas Now | Nevada Nuclear Projects Office chief challenges Ethics Commission complaint
Attorneys for a state official facing a Nevada Ethics Commission hearing into allegations that he gave himself and his staff unauthorized pay increases say he acted properly and didn't seek "unwarranted advantages" for himself.
Attorneys Judy Sheldrew and Tom Perkins made the comments in a formal response to the accusations against Bob Loux (lux), who recently resigned as head of the agency fighting federal plans for a nuclear waste dump at Yucca Mountain. He's staying on until a replacement is selected.
Radioactive Dump Stirs Fears in City Suburb
What many children in a densely populated eastern Moscow suburb used to think of as a good little hill to play and toboggan on has turned out to be a radioactive waste dump — one that local residents and ecologists say could spill over and contaminate a larger area.
The radiation-emitting dump on Bulvar Marshala Rokossovskogo, which was unearthed during incomplete cleanup works, poses a danger to Muscovites, said Vladimir Chuprov, head of Greenpeace Russia's Energy Unit. He said the works, suspended half a year ago, were not done properly, leaving the site in a potentially dangerous state.
"The bad news is that the water has flowed in," Chuprov said. "This water might contain radioactive materials. Liquid is much more difficult to recover and keep from spreading."
Traditional land owners appeal against nuclear storage (Australian Broadcasting Corporation)
Traditional owners from sites earmarked for a potential nuclear waste facility in the Northern Territory have begged a Senate Inquiry not to store nuclear material on their land.
A Senate committee is investigating whether a Howard Government law forcing a waste dump on the Northern Territory should be repealed and sat in Alice Springs today.
People from communities near the Mount Everard, Harts Range and Muckaty sites protested outside the inquiry before traditional owners appeared.
UNITED STATES TO BECOME INTERNATIONAL NUCLEAR WASTE DUMP! : Indybay
URGENT ACTION ALERT! Condemned by health and environmental groups across the country, GNEP means foreign nuclear waste imported and "reprocessed" in the USA. This is a national issue! We need a big national outcry!!! Washington, Oregon, Idaho, New Mexico, Ohio, Tennessee, Kentucky, Illinois, South Carolina, and all our sister states! Cold War nuclear sites are thirty years behind on clean-up! NO foreign waste!
Global Nuclear Energy Partnership
In the dying throes of the Bush administration, one last environmental disaster is being foisted on the public. With GNEP, the Pacific Northwest, Hanford Nuclear Reservation and Idaho Falls, the Southwest and sites in the Eastern USA could all get a lot more nuclear waste (both from within and outside the country) and dirty nuclear waste 'reprocessing' plants, recycling reactors, and advanced fuel cycle research facilities all verbal green-washings of very dirty processes. The Department of Energy (DOE) is holding public hearings on GNEP in November through early December, 2008, final hearing on December 9 in Washington DC in a rush to push this awful idea in under the wire.
Thursday, November 20, 7:00 p.m.
Hilton Garden Inn
700 Lindsay Boulevard
Idaho Falls, IDAHO 83402
Tuesday, November 18, 7:00 p.m.
Best Western Hood River Inn – Gorge Room
1108 East Marina Way
Hood River, OREGON 97031
Monday, November 17, 7:00 p.m.
Red Lion Hotel
2525 North 20th Avenue
Pasco, WASHINGTON 99301
Monday, November 17, 7:00 p.m.
Lea County Event Center
5101 North Lovington-Hobbs Hwy
Hobbs, NEW MEXICO 88240
Tuesday, November 18, 9:00 a.m.
Pecos River Village Conference Center Carousel House
711 Muscatel Avenue
Carlsbad, NEW MEXICO 88220
Tuesday, November 18, 7:00 p.m.
Eastern New Mexico University-Roswell Occupational Technology Center Seminar Room 124
20 West Mathis
Roswell, NEW MEXICO 88130
Thursday, November 20, 7:00 p.m.
Hilltop House Best Western
400 Trinity Drive (at Central)
Los Alamos, NEW MEXICO 87544
Monday, December 1, 7:00 p.m.
Carson Four Rivers Center Myre River
Storage fears over high-level nuclear waste | Environment | The Guardian
Government plans for a new generation of nuclear power plants face growing concerns the industry needs another waste repository involving a massive escalation in cost.
Ministers insist they still expect only one high-level geological disposal facility (GDF) will be needed at a possible cost of £12bn but a discussion paper produced by the department of energy and climate change (DECC) indicates a second cannot be ruled out.
New operators plan atomic waste incinerator for Sellafield complex | Environment | The Guardian
A massive incinerator that could burn atomic waste is under consideration by the operator of the Sellafield nuclear complex.
The controversial plan was outlined by an executive at Sellafield Ltd at a local conference to discuss the role of the site, which comes under private management this month.
---
Nuclear Policy News
The Cumberland News:; New Sellafield firm exempt from Freedom of Information laws
The new operators of Sellafield are to be exempt from Freedom of Information (FOI) laws, it has been revealed.
Energy and climate change secretary Ed Miliband has ruled that Nuclear Management Partners (NMP), a US-led consortium that will take control of the site on Monday, will not be subject to the legislation.
The Nuclear Decommissioning Authority (NDA) said the decision was taken because NMP is a private company.
Kyiv Post» Yuschenko opposes privatization of Turboatom
President Viktor Yuschenko opposes privatization of the Turboatom turbine company (Kharkiv), the largest turbine manufacturer in Ukraine.
Yuschenko announced this on November 19 at a meeting with employees of Turboatom.
"We will not give the factory to anyone. It is an enterprise that is operating successfully," said Yuschenko.
The Great Debate» Nuclear planning to the year 1,002,008 | The Great Debate |
Will this barren mountain rising up to 4,950 feet from the Mojave desert look roughly the same in the year 1,002,008? That's a million years into the future.
The question may sound bizarre but its answer is key to the future of a decades-old, controversial project to store America's nuclear waste in the belly of Yucca Mountain, on the edge of a nuclear test site and 95 miles from Las Vegas. The narrow road from there winds through a desolate landscape of sparse vegetation — creosote scrub, cactus and gnarled Joshua trees.
Could nuclear sell-off be another taxpayer bail-out? | The Guardian
Late in September, the leading UK nuclear generator, British Energy (BE), said it had concluded a deal to be bought by France's sole nuclear generator, Electricite de France (EDF). The buyout creates a new company – technically, called Lake Acquisitions Ltd – to run most existing UK nuclear plants, as well as being keen to build new ones. It was immediately indicated that the Treasury, which would receive £4.4bn for the government's 36% shareholding in BE, would use the money raised to top up the fund set aside to decommission the existing nuclear plants.
A Critical Junction – The Tech
Nuclear Power Faces an Uncertain Future Under an Obama Administration
Illinois produces more megawatts of nuclear power than any other state in the union, accounting for nearly 12 percent of the national total, and Barack Obama, the junior senator from the land of Lincoln, has had a very cosy relationship with the state's nuclear industry over the years. The employees of the Exelon Corporation, the largest operator of commercial nuclear power plants in the U.S., have donated at least $300,000 to Obama since 2003, and for his part, Obama has danced with those who brung him.
---
Nuclear Weapons News
Bulletin of Atomic Scientists Newsletter
Stories:
Barack Obama's missile defense challenge
Stabilizing U.S. stabilization and reconstruction efforts abroad
Acting to educate life scientists
The need for an Arab presence in international negotiations with Iran
The security benefits of a Fissile Material Cutoff Treaty
Can the U.S. military move to renewable fuels?
AFP: Uranium at Syria site come from Israeli missiles: FM
Traces of uranium on a site in northern Syria were residue from Israeli missiles used to bomb the area in September 2007, Syrian Foreign Minister Walid Muallem said on Tuesday.
"The traces of uranium found on the site come from Israeli missiles launched during the destruction of the building. It is the only plausible explanation," Muallem said.
The facility destroyed by Israel "was a military building that had no nuclear vocation," Muallem said at a joint news conference with visiting British Foreign Secretary David Miliband.
The Raw Story | Use of nuclear weapons more likely in future: US intelligence
The use of nuclear weapons will grow increasingly likely by 2025, US intelligence warned Thursday in a report on global trends that forecasts a tense, unstable world shadowed by war.
"The world of the near future will be subject to an increased likelihood of conflict over scarce resources, including food and water, and will be haunted by the persistence of rogue states and terrorist groups with greater access to nuclear weapons," said the report.
How A-Bomb Testing Changed Our Trees : NPR
Each atomic blast released lots of neutrons into the atmosphere, many of which slammed into carbon atoms floating by with the result that lots of carbon atoms gained a couple of extra neutrons. If you remember your Periodic Table of Elements, carbon ordinarily carries 12 protons and neutrons. Add a couple of extra neutrons, and the 12 becomes 14. Which means during the 1950's the world got a boost of carbon-14 atoms.
---
Department of Energy News
GAO Report: Department of Energy Needs to Strengthen Its Independent Oversight of Nuclear Facilities and Operations
HSS falls short of fully meeting GAO's elements of effective independent oversight of nuclear safety: independence, technical expertise, ability to perform reviews and have findings effectively addressed, enforcement, and public access to facility information. For example, HSS's ability to function independently is limited because it has no role in reviewing the safety basis "a technical analysis that helps ensure safe design and operation of these facilities for new high-hazard nuclear facilities and because it has no personnel at DOE sites to provide independent safety observations. In addition, although HSS conducts periodic site inspections and identifies deficiencies that must be addressed, there are gaps in its inspection schedule and it lacks useful information on the status of the safety basis of all nuclear
facilities. For example, HSS was not aware that 31 of the 205 facilities did not have a safety basis that meets requirements established in 2001. Finally, while HSS uses its authority to enforce nuclear safety requirements, its actions have not reduced the occurrence of over one-third of the most commonly reported violations in the last 3 years, although this is a priority for HSS.
knoxnews.com |After 15,700 truckloads, Witherspoon cleanup nears end

Four years after cleanup work began at the notorious David Witherspoon scrap operations in the Vestal community of South Knoxville, the job is almost done. That's the word from Bechtel Jacobs Co., the Dept. of Energy's environmental contractor.
So far, about 235,000 cubic yards of contaminated soil and debris have been removed from two Witherspoon sites off Maryville Pike and hauled to Oak Ridge for disposal at DOE's nuclear landfill. Bechtel Jacobs spokesman Dennis Hill said that's enough to cover a football field (including the end zones) to a depth of 100 feet.
Bechtel Jacobs said work should be completed in early 2009, possibly as early as January.
Oak Ridge cleanup project gets DOE's OK; could cost up to $14.5B : Local News : Knoxville News Sentinel
The Department of Energy has given its preliminary approval to a massive Oak Ridge cleanup campaign that could cost as much as $14.5 billion over 20 years.
DOE announced today that Jim Rispoli, the federal agency's assistant secretary for environmental management, had signed papers for Critical Decision-1 – a major step in moving the project forward and setting the stage for seeking congressional appropriations for the work.
DOE Hits 50 Percent Milestone on Road to Commercial Zero-Energy Buildings | GreenerBuildings
The U.S. Department of Energy and the National Renewable Energy Laboratory have released the first technical support documents to show 50 percent energy savings in commercial retail buildings.
The two reports provide recommendations on how to achieve 50 percent energy savings over the American Society of Heating, Refrigerating, and Air-Conditioning Engineers (ASHRAE) Standard 90.1-2004 in grocery stores and medium-sized retail buildings.
Conducted by NREL's Commercial Buildings team, under the direction of DOE's Building Technologies Program, the studies support DOE's goal of producing market-ready, net-zero energy commercial buildings by 2025.
---
Other Energy News
Toward a New Energy Economy: Part 1, Action in 100 Days
There is no lack of ideas for what President Obama and the 111th Congress should do to address three of the most pressing issues they will face when they take office in January — global climate change, the energy crisis, and economic transformation. It may be winter in Washington, D.C., but it's springtime in national politics. Policy agendas are blooming like cherry blossoms.
For example, last week alone, Washington, D.C. was introduced to three comprehensive plans to address economy, energy and climate. Two were issued by the Center for American Progress, headed by John Podesta, co-chair of President-elect Obama's transition team, including an excellent strategy for green recovery by Bracken Hendricks and Benjamin Goldstein.
Hope and Lovins
On Applied Hope and Optimism:
Applied hope is not mere optimism. The optimist treats the future as fate, not choice, and thus fails to take responsibility for making the world we want. Applied hope is a deliberate choice of heart and head. The optimist, says RMI Trustee David Orr, has his feet up on the desk and a satisfied smirk knowing the deck is stacked. The person living in hope has her sleeves rolled up and is fighting hard to change or beat the odds. Optimism can easily mask cowardice. Hope requires fearlessness.
A huge win for environmentalists and energy progress
Earlier today California Representative Henry Waxman defeated Michigan Rep. John Dingell in a secret ballot vote to claim Dingell's seat as the head of the House Energy and Commerce Committee. From Politico:
The ascension of Waxman, a wily environmentalist, recasts a committee that Dingell has chaired since 1981 with an eye toward protecting the domestic auto industry in his native Michigan. The Energy and Commerce Committee has principal jurisdiction over many of President-elect Barack Obama's top legislative priorities, including energy, the environment and health care.
Wave Power With a Twist: Searaser Pumps Water Into Storage Ponds for On-Demand Ocean Hydropower : TreeHugger
Here's a wave power technology which you may not have heard of: It's called the Searaser and (though only in prototype stages, I've got some reservations about how well it may scale up, as well as the name which somehow I always see as 'Sea Eraser') it may be worth watching.
The principle is fairly simple and proven in a different context: Use the Searaser to pump quantities of sea water up a hill where it can be stored in ponds until needed and then released downhill to drive hydroelectric turbines to create power. This is how the Searaser works:
Hydropower on China's Nu River, Alternatives to Huge Dams (Video Clip) : TreeHugger
You may have seen the TreeHugger interview with Goldman Environmental Prize winner Yu Xiaogang where he talks about hydropower in China and the tradeoff between increasing power supply and the environmental and community concerns of doing so.
For some more info on the issues surrounding developing hydropower on the Nu River, including an overview of the traditional, micro and small-scale hydropower usage on the river, check out this video clip from China's Green Beat. Good stuff, with applicability to any number of different types of big-push style projects in the developing world.
1000 Football Stadiums Filled With Oil = 1 Year of Global Energy Consumption : TreeHugger
Got your attention now? That amount of oil equivalent, three cubic miles, is how much the world uses in a year if you take into account all sources of energy, says Ripudaman Malhotra of SRI International's Chemical Science and Technology Laboratory in Greentech Media. What's more, is that by 2050 at current rates of increase the world will consume nine cubic miles of oil.
Pretty sobering, but what is more sobering (it does indeed feel like cold water thrown on the renewable energy industry) is that to replace that amount of energy usage with renewable sources is nigh impossible. Here's Malhotra on the challenge laid before us in a nutshell:
A Struggle in Europe for Offshore Wind Power – Green Inc. Blog – NYTimes.com

Despite the financial crisis, it seems that wind power is moving up the political agenda everywhere. But as China and the United States continue to develop their wind resources on the ground, a question for Europe is how many windmills can be built out at sea.
Inland sites are much less available in Europe than in some other parts of the world. Building windmills at sea also helps to overcome not-in-my-backyard protests from homeowners who complain that windmills are ugly and noisy.
American Chronicle | Bush Firing Disloyal Federal Employees
Half the story has been told. On Tuesday the Washington Post reported that Bush is creating civil service positions for loyal appointees, in order to make it hard for Obama to get rid of them.
Bush has also, for some time now, been terminating large numbers of employees in the federal government, people known as whistleblowers, people suspected of disloyalty. Some of the higher profile cases are well known.
Auto-Industry Owner's Manual
This cartoon requires Macromedia's Flash Player. If you don't see the cartoon above, download the player here.
Mark Fiore is an editorial cartoonist and animator whose work has appeared in the Washington Post, the Los Angeles Times, the San Francisco Examiner, and dozens of other publications. He is an active member of the American Association of Editorial Cartoonists, and has a web site featuring his work.
Think Progress» Conservatives Blame CAFE Standards For Auto Industry's Troubles
As the CEOs of Detroit's Big Three automakers pleaded for a $25 billion bailout from Congress this week, conservatives have been looking for an easy culprit to blame for the auto industry's seeming collapse. First it was the unions. Now conservatives have turned their attention to the modest fuel economy (CAFE) standards — fleetwide average of 35 miles per gallon by 2020  imposed in last year's Energy Independence and Security Act. Last night on Fox News, former Massachusetts governor Mitt Romney echoed other conservatives in pointing the finger at the fuel economy changes:
MITT ROMNEY: Well, government did [cause a lot of this]. There's no question but that the CAFE standards have put an unusual burden on the domestic automobile manufacturers. And our energy policies as a country continue to put burdens on domestic manufacturers. That's just — that's reality. [11/19/08]
The Big Three Depression risk –
– The U.S. auto industry weathered the Great Depression. But there are some fears that its current crisis could cause another one.
During a hearing on a proposed $25 billion federal bailout of the industry Wednesday, GM CEO Rick Wagoner used the D word to describe what might happen if Congress didn't approve some sort of rescue package.
Experts call for end of flushing toilets on World Toilet Day | News.com.au
AS the world celebrates World Toilet Day today, sanitation experts have called for the end of the flushing dunny to save water and provide fertilizer for crops.
Leading health advocates have called for the use of "dry" toilets which separate urine from faeces and remove the need to flush.
Official google.org Blog: Moving quickly to rebuild the economy through clean energy
With a new President and Congress, we have an unprecedented opportunity to transform our fossil fuel economy to one based largely on clean energy, while creating millions of jobs in the process.
Last month, we offered a Clean Energy 2030 proposal for how the U.S. can dramatically scale up renewable energy, become smarter about how we use energy, and deploy millions of plug-in electric cars. Our energy team has continued crunching the numbers and just posted new data on job creation and cost savings on our knol. We'll keep updating the information and encourage everyone to take a look and comment – and offer alternative approaches if you disagree.
Reaching the goals of Clean Energy 2030 will require a comprehensive effort by the new President and Congress.
$1 billion network for green cars vowed – Green Machines- msnbc.com
A $1 billion network of electric car recharging stations will dot San Francisco Bay area highways under a plan unveiled Thursday that aims to greatly expand the number of electric vehicles on the road.
Palo Alto-based Better Place along with San Francisco Mayor Gavin Newsom, Oakland Mayor Ron Dellums and San Jose Mayor Chuck Reed announced the deal, which sets out to install charging stations in homes, businesses, parking lots and government buildings by 2012.
Moore: Automakers never listened to workers, consumers – CNN.com
Senate Majority Leader Harry Reid reversed plans Wednesday to hold a test vote on an automakers' bailout bill on Thursday. Reid had planned to move on legislation that would have taken $25 billion from the $700 billion already approved for Wall Street and diverted it to the big three automakers.
Filmmaker Michael Moore says the collapse of General Motors could mean the loss of millions of jobs.
CNN's Larry King talked Wednesday with Michael Moore, a filmmaker with deep ties to the auto industry. Moore's father worked for General Motors for 35 years.
In 1989, Moore became an international figure for his film, "Roger and Me," which centered on the declining auto industry in his hometown of Flint, Michigan and the ripple effect on the town's residents.
The following is an edited version of the interview.
Take Action: Repower, Refuel, and Rebuild America
We look to new leaders in Washington to invest in clean energy  like wind and solar to get America moving forward and put Americans back to work.
These investments will create millions of good-paying jobs in the hardest-hit construction and manufacturing sectors and create pathways out of poverty for the most affected communities.
Fill out the form below to call on President-elect Obama and the 111th Congress to produce a plan to Repower, Refuel and Rebuild America.
BBC NEWS | World | Green ally to head US energy panel
US Congressman Henry Waxman has unseated John Dingell to become chair of the powerful energy committee of the House of Representatives.
Democratic members of Congress voted 137 to 122 for Mr Waxman, 69, to take up the committee chairmanship.
Mr Dingell, 82, a representative from Michigan, had been viewed as a strong ally of the US car industry.
Mr Waxman, who represents a California district, is a keen proponent of measures to ease global warming.
Oil dives below $52 as investor confidence sinks: – Yahoo! Finance
Oil fell below $52 a barrel on Thursday, deepening losses over the previous four sessions as battered financial markets reflected ever lower confidence in the world economy and evidence mounted of falling fuel demand.
U.S. crude fell $1.42, to $52.20 a barrel by 7:09 a.m. EST, just off a session low of $51.95, the weakest level since January 2007.
London Brent crude shed $1.13 to $50.59 a barrel.
As economic slowdown has destroyed fuel demand, oil companies face the prospect of storing millions of barrels of unwanted oil.
California leads fight against climate change on global level – Los Angeles Times
California formally moved to spread its can-do global warming gospel around the world, signing a declaration Wednesday with 11 other U.S. states and provinces or states in five other countries to help them slash their greenhouse gas emissions.
Fighting climate change shouldn't just go "nation by nation," Gov. Arnold Schwarzenegger told a climate summit in Beverly Hills attended by more than 700 delegates from 19 countries. It must go "province by province. . . . We have got to do something worldwide here," he said.
The Oil Drum | The 2008 IEA WEO – Oil Reserves and Resources
True to their word, the 2008 World Energy Outlook represents a significant development by the International Energy Agency (IEA) in the philosophy and methodology of their oil supply forecasts. The report attempts a bottom-up model of the world's oil production potential and even revises down estimates previously taken at face value from the United States Geological Survey (USGS). The tone of the report has also changed dramatically, with an urgent call for investment in additional oil projects to avoid production shortfalls by 2015.
Despite those significant changes, the report still relies on inflated estimates of reserves from OPEC countries, overplays the contribution of reserves growth due to technology and predicts the reversal of a decades long trend of declining oil discoveries. These are the real factors that will send oil production into decline, but at least now we have some numbers we can discuss and analyze instead of a decade of blind faith in oil market economics.
GM stock soars after historic plummet – Autos- msnbc.com
Shares of General Motors Corp. soared in afternoon trading, reversing the morning's historic plummet, on news of a deal that could result in a financial bailout of the automaker industry.
But the plan, which could throw the Detroit Three a government lifeline worth billions, still faces an uphill battle in a reluctant Senate.
Greens thwart oil/gas development in sensitive areas – New Mexico Business Weekly:
When Barack Obama spoke in Albuquerque on Oct. 27, Nathan Newcomer, associate director of the New Mexico Wilderness Alliance, gave congressional candidate Martin Heinrich a gift for the presidential candidate.
The gift was a book — "Otero Mesa: Preserving America's Wildest Grassland." It was not a book to go on Obama's coffee table but one Newcomer hoped might influence his energy policy.
Automakers can't afford to develop hybrids – USATODAY.com
The arrival of more fuel-efficient cars and trucks promising cleaner air and more energy independence is being set back as automakers worldwide scramble to hoard cash in an industry meltdown.
Carlos Ghosn, CEO of Japan's Nissan Motor and France's Renault, on Wednesday warned that automakers "can't find the financing" for aggressive development of so-called green cars.
In a keynote speech at the L.A. Auto Show media preview, Ghosn said companies must husband cash to survive an auto recession expected to last until 2010.
Newsvine – Warming world: Our threatened oceans
Both the beauty and the fragility of the planet were on spectacular display Monday as TODAY reported on climate change and the power of water from the Ends of the Earth.
Hosts Matt Lauer, Meredith Vieira, Al Roker and Ann Curry signed in simultaneously from the Western Hemisphere's longest coral reef in Belize; drought-stricken Australia, the world's driest inhabited continent; Iceland, where fire meets ice; and 13,000 feet up the flank of Mount Kilimanjaro, the "Roof of Africa," whose famous snows and glaciers are on pace to disappear within the next dozen years.
Water covers 71 percent of the Earth's surface, but, as Lauer, Vieira, Roker and Curry reported, 1.1 billion people — a sixth of the planet's human population — do not have access to a clean supply of this most precious and essential resource.
YouTube – Social Bookmarking in Plain English
introduction to social bookmarking
GLOBE-Net – The business of the environment online, Canada
Enbridge Inc., its wholly-owned utility, Enbridge Gas Distribution Inc., and FuelCell Energy Inc. have announced the opening of the world's first Direct Fuel Cell – Energy Recovery GenerationTM (DFC-ERGTM) power plant.
The ribbon-cutting ceremony took place at Enbridge Gas Distribution's Toronto headquarters. The plant, which produces 2.2 megawatts of environmentally preferred, ultra-clean electricity, or enough power for approximately 1,700 residences, is also the first multi-megawatt commercial fuel cell to operate in Canada.
Exxon payout a step closer: Exxon Valdez spill | adn.com
A federal judge on Wednesday issued a ruling that could clear the way for a multimillion-dollar payout of punitive damages to thousands of commercial fishermen and others who claimed harm from the Exxon Valdez oil spill of 1989.
Judge H. Russel Holland of Anchorage rejected a bid from one plaintiff, Sea Hawk Seafoods Inc., to throw out a complex allocation plan for the damages and replace it with one that would steer potentially millions more dollars to the company.
Sex, lies and offshore drilling: Your government at work | Countdown to Crawford | Los Angeles Times
The House Natural Resources Committee has just announced hearings next week into the latest scandal to grip a federal agency under the Bush administration. Turns out an Interior Department agency in charge of collecting oil and natural gas royalties was compromised for years, investigators said, alleging that employees improperly accepted gifts from oil companies, handed out sweetheart deals, had sex with subordinates and used illegal drugs.
As the Los Angeles Times described it, investigators spent two years examining the cozy relationship between the energy industry and the Minerals Management Service, an obscure Interior Department agency that issues lucrative drilling leases to energy companies and then collects royalties from leases of the land, which is owned by taxpayers.
Peak Energy: Better Wind Turbines
Technology Review has an article on advances in wind turbine technology – Better Wind Turbines.
ExRo Technologies, a startup based in Vancouver, BC, has developed a new kind of generator that's well suited to harvesting energy from wind. It could lower the cost of wind turbines while increasing their power output by 50 percent.
The new generator runs efficiently over a wider range of conditions than conventional generators do. When the shaft running through an ordinary generator is turning at the optimal rate, more than 90 percent of its energy can be converted into electricity. But if it speeds up or slows down, the generator's efficiency drops dramatically. This isn't a problem in conventional power plants, where the turbines turn at a steady rate, fed by a constant supply of energy from coal or some other fuel. But wind speed can vary wildly. Turbine blades that change pitch to catch more or less wind can help, as can transmissions that mediate between the spinning blades and the generator shaft. But transmissions add both manufacturing and maintenance costs, and there's a limit to how much changing the blade angle can compensate for changing winds.
Peak Energy: Urban Design After the Age of Oil
WorldChanging has a brief post pointing to a symposium on urban life after oil – Re-Imagining Cities: Urban Design After the Age of Oil.
A number of great journalists were covering last weekend's Re-Imagining Cities: Urban Design After the Age of Oil symposium in Philadelphia. The University of Pennsylvania School of Design and Penn Institute for Urban Research hosted this conference, which was organized with support from the Rockefeller Foundation to address the need to re-imagine and rethink how cities are designed and organized in a future without oil. Our own Alex Steffen gave a mainstage talk at the international event, which featured a number of thinkers whose work we've written about before here, like Bull Dunster, Elizabeth Kolbert, Robert Socolow, Andy Revkin, William J. Mitchell, David Orr, Neal Pierce, Bill Rees, Thomas Campanella, Harrison Fraker, and ARUP's Sir Peter Head.
From brief recaps of plenaries and workshops to lengthier discussions of the theories presented (and their presenters), the pieces posted to the Next American City liveblog offer a taste of what was seen and heard at this innovative gathering of great minds.
When Going Green Goes Wrong: Recycling : Red, Green, and Blue
Many local authorities use commingling – which sounds like more fun than it is, all it means is that co-mingled collections are the ones where previously separated waste is crushed together in the back of a dustcart. Once this happens, it's almost impossible to separate the recycled materials again, so what happens to the waste? Often it's taken to Materials Recovery Facilities where large amounts of energy are used to try and separate the waste again. Or it's shipped to India and spread out in fields where people then try to hand pick it back to the original categories. But it's also often just  dumped in landfill. Precisely what we were told recycling was going to stop in the first place.
California Energy Blog: Political Maneuvering on Capitol Hill
The biggest fight playing out inside-the-beltway this week is Rep. Henry Waxman's in your face challnge to Rep. John Dingell (D-MI) for the Chairmanship of the House Energy & Commerce Committee.
Dingell is 81 and has been the Committee's top Democrat for 25 years who, hailing from Michigan draws his power from the once-influential, now-embattled automobile industry; Waxman is combative, liberal who carries a green energy in his pocket that flies in the face of Dingell's hesitation to do anything that could run counter to the interests of the auto industry.
Energy at a Tipping Point Part 1: A Conversation with Worldwatch's Chris Flavin: ENN — Know Your Environment
Last week I attended a discussion entitled After the Election: Where is Cleantech Headed Now? hosted by TiE(The Indus Entrepreneurs) at their Silicon Valley headquarters. The event was moderated by Andrew Chung ofLightspeed Venture Partners with presentations by Chris Flavin of Worldwatch Institute and Dr. Dick Swanson, founder of SunPower.
Needless to say, the room was full of some very smart, visionary people with a singular focus on exploring the state of the energy sector and the potential of renewable energy to bring solutions to a beleaguered economy and stressed environment (one might say to civilization and the natural systems that support it).
Solar and Wind Energy for the home? – alt.solar.photovoltaic | Google Groups
High prices are just the tip of the energy crisis iceberg. Now is the
time to think about how we use our natural resources before your
wallet gets hit any harder. More people are looking to renewable
energy sources to help offset these costs and to remove our dependence
on finite energy sources. Solar and wind are two of the easiest
renewable energy sources for a homeowner to use, but professional
installation is costly.
Surprisingly, do it yourself solar panel and wind generator kits are
easy to find and easy to use. With large companies like GE producing
these kits, the build your own solar panel sets are very affordable
and offer quicker return on your investment than purchasing and
professionally installing a solar energy system. In general the
instructions are easy to follow, even for teens and children, and in
no time you are on your way to your own solar or wind power system. My
blog talks more about this at http://solarandwindforhome.blogspot.com/
Credit crisis dims the lights for power industry – International Herald Tribune
As workers scramble to build an $800 million coal-fired power plant on a patch of farmland here, a crisis that began on faraway Wall Street threatens to stretch America's power supplies to the brink driving up prices and laying the stage for future shortages.
The power industry is under extraordinary financial pressure just five years after North America suffered its worst blackout ever, when rolling outages turned out the lights on 50 million people. Even before the extent of the global credit crisis was fully known, the nation's largest power providers warned of even bigger blackouts to come with the power grid under ever growing strain.
Water Planet
flash video of the impacts of water by Leonard Dicaprio.
PG&E offers alliance on clean energy – Marin Independent Journal
Just days before a scheduled Board of Supervisors' vote Tuesday on a "clean energy" plan, Pacific Gas and Electric Co. submitted a brief summary of its proposal to join with local governments to boost use of renewable energy.
The PG&E summary, which contained few details, was submitted to the county on Friday in advance of supervisors' decision on whether to join a Marin County joint powers authority that would compete with PG&E for Marin customers.
Supporters of the Marin Clean Energy initiative say the authority would match PG&E's rates while substantially reducing use of nonrenewable, "dirty" energy required to meet Marin County's energy needs.
---
Nuclear Editorial and Opinions
Moore's position untenable: Labor : thewest.com.au
West Australian Mines and Petroleum Minister Norman Moore is under increasing pressure to resign from his portfolio over shares held by his wife in mining companies BHP Billiton and Woodside Petroleum.
Mr Moore, the government leader in the upper house, is the second minister to face claims of a conflict of interest since his appointment to the ministry in September.
The Top Nuclear Stories is published twice weekly. It is a produced
using a combination of social bookmarking and programming.
You can view or join the public group and add your own stories
by going here -> http://groups.diigo.com/groups/nukenews