Bob Loux resigned on Monday as head of the state of Nevada Waste Project Office. The impacts of this represent one of the most serious challenges the safe energy community faces today.  It is urgent that we take the time out to help find a replacement for Bob that will carry on the battle against the DOE and their push to build Yucca Mountain. I've got a doctors appointment so I'm rushing the intro.  Expect editing on today's top stories with the next draft.
---
Top Nuclear Stories Index
---
Nuclear Reactor News
Patrick Moore: The case for more nuclear power in Texas |Â  Dallas Morning News | Opinion: Viewpoints
A nuclear energy renaissance is in full swing in the Lone Star State. Luminant Generation recently filed a federal permit to build two new reactors at its Comanche Peak nuclear plant in Somervell County. That makes six new nuclear reactors pending statewide, which would more than double the state's production of electricity from virtually carbon-free nuclear power.
FT.com / UK – Cracks appear in the French nuclear consensus
Henri Bour glances round the courtyard of the old farmhouse his parents restored when they fled Algeria after independence in 1962. "There was nothing here, not even a single vine. They did everything. That's why I don't want to let it go," he says.
For 10 years he has run the Grangeneuve vineyard in Coteaux de Tricastin, the arid, southern region of the Rhône Valley. Now, aged 65 and thinking about handing over to the next generation, the former Pernod Ricard executive fears for the future.
BE investor declines to sell to EdF amid growing concerns – Telegraph
One of British Energy's biggest investors has so far declined to sell its stake to EdF, believing that the French company's £12.5bn takeover bid may yet fail regulatory hurdles.
M&G, which owns 5pc of the UK nuclear power generator and helped block EdF's original offer, argues that the revised bid significantly undervalues British Energy.
Exelon files loan guarantee application for Texas units
Exelon filed a loan guarantee application for two new units in Texas on September 26, Exelon Generation spokesman Craig Nesbit said. Nesbit said Exelon has still not decided whether to build the reactors, describing the loan guarantee application as "another threshold step in moving forward." The company plans to make a construction decision in early 2010, Nesbit said.
Jamaica going nuclear? – JAMAICAOBSERVER.COM
Govt panel to investigate potential
The Jamaican government is establishing a panel to determine the feasibility of building small-scale nuclear power plants to help solve the energy crisis.
Anti-Nuclear Fight Revs Up in Southern Maryland – Southern Maryland Headline News
A small group of Calvert County residents met Wednesday night to band together in opposition to a proposed third reactor at the Calvert Cliffs Nuclear Power Plant.
The meeting, which was organized by the Chesapeake Safe Energy Coalition, ended with the formation of a new, local group dedicated to raising awareness in Southern Maryland about nuclear power.
Entergy seeks license for new nuclear power plant in Louisiana
Entergy on Thursday filed an application for a combined construction permit-operating license for a 1,520-MW GE-Hitachi nuclear unit at its River Bend site in Louisiana. The application marks the company's second COL request. Entergy in February submitted an application for an new reactor that would also be supplied by GE-Hitachi at its Grand Gulf site near Port Gibson, Mississippi.
Westchester.com – Indian Point Emergency Planning Guide
White Plains, NY – The latest version of the Indian Point Emergency Planning Guide is being mailed out starting this week to Westchester residents and businesses within the ten-mile Emergency Planning Zone around the nuclear power plants.
The booklet includes an updated map that lists evacuation routes, reception centers, bus routes and critical information about school relocation.
---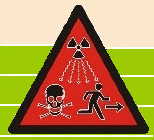 Nuclear Health and Safety News
RIA Novosti – World – Russia to contribute $17 mln to Chernobyl cleanup
Russia will provide $17 million to help improve safety at the Chernobyl nuclear power plant, the site of the world's worst civilian nuclear disaster, and fully decommission it, a top Russian nuclear official said on Monday.
Three reactors of the Chernobyl plant continued to operate for several years after reactor number four exploded in 1986, the last reactor shutting down in 2000. The reactors still contain nuclear fuel rods, and require constant monitoring. The fourth reactor is housed in a Soviet-era sarcophagus set to be replaced by a $1.4 bln metal structure.
Bloomberg.com: Litvinenko's Murder Left Polonium `Crawling Walls,' Mixed Clues
The lurid London murder of former Russian secret agent Alexander Litvinenko with polonium-210 looks set to equal the tale of Jack the Ripper as a generator of inconclusive theories that open the way for ever more books.
"The Terminal Spy" by Alan S. Cowell of the New York Times is the latest installment.
Clanton Advertiser | Man admits threatening nuclear plant
A Cottonwood man will be sentenced in December for threatening to drive a car bomb into the Farley Nuclear Plant near Dothan.
U.S. Attorney Leura Canary said Anthony Paul Vincze pleaded guilty to a single count of using a telephone to make a threat to damage or destroy a building with fire or explosives.
Medical Effects of Internal Contamination with Uranium – Croatian Medical Journal v.40, n.1, Mar99
The purpose of this work is to present an outline of the metabolic pathways of uranium isotopes and compounds, medical consequences of uranium poisoning, and an evaluation of the therapeutic alternatives in uranium internal contamination
Did the use of Uranium weapons in Gulf War 2 result in contamination of Europe?
Evidence from the measurements of the Atomic Weapons Establishment, Aldermaston, Berkshire, UK.
Historic radiation deaths | Herald Sun
RADIATION left over from 100-year-old experiments by Ernest Rutherford could be partly responsible for the deaths of up to four staff at Manchester University.
New Zealand-born Lord Rutherford was the first man to split the atom.
Between 1909 and 1917, he conducted experiments in room 2.62 of a red-brick Victorian building, which now bears his name in the northern England city.
RE: U.S. EPA Decision: National Standard on Perchlorate Declared Unnecessary
The U.S. Environmental Protection Agency (U.S. EPA) has yet to formally release its preliminary decision on setting a national standard for perchlorate in drinking water, but recent news coverage on EPA's draft document has made the agency's intentions well known. What has not been included in the recent coverage is that this preliminary decision on perchlorate is based on a review of the best available science, which spans more than five decades, as well as EPA's own guidelines. As such, the public should understand this draft determination represents a well-considered, scientifically-based and reasonable approach which takes into account perchlorate regulations that other states have already implemented.
---
NRC News
NRC: – NRC Assumes Regulatory Authority Over Certain Radioactive Materials in Five States and U.S. Territories
The Nuclear Regulatory Commission is assuming regulatory authority over certain radioactive materials in five states, Guam, and some U.S. possessions, effective Sept. 30, under provisions of the Energy Policy Act (EPAct) of 2005.
The material in question consists of naturally occurring and accelerator-produced radioactive material (NARM), which had been under state authority until the EPAct included this material in the definition of "byproduct material" subject to the NRC's jurisdiction. The states affected by the current action are Vermont, West Virginia, Idaho, Missouri and South Dakota.
The NRC initially issued a waiver of its authority to allow the states to continue to regulate this material while the agency developed new regulations to implement the legislation. The final regulations became effective Nov. 30, 2007. At that time, the NRC terminated the waiver and assumed authority for NARM held by federal agencies and licensees in federally recognized Indian tribes, Delaware, Indiana, Wyoming, Montana, the District of Columbia, Puerto Rico and the U.S. Virgin Islands. This current action is the second phase of waiver terminations.
NRC to hold public review of B&W safety | Lynchburg News Advance
Nuclear Regulatory Commission officials on Tuesday will offer a public performance review outlining activities at Babcock & Wilcox.
The NRC's reviews of the company have been behind closed doors for three years, but the restrictions that closed the review to the public were lifted last year.
NRC: NRC Announces Opportunity to Participate in Hearing on New Reactor Application for Calvert Cliffs Site
The Nuclear Regulatory Commission today announced the opportunity to participate in the hearing on a Combined License (COL) application for a new reactor at the Calvert Cliffs site near Lusby, Md.
UniStar submitted the application in two parts — the safety analysis and related information on March 17, 2008, and the environmental report on July 13, 2007, along with supplemental information on Dec. 14, 2007. The application, minus proprietary or security-related details, is available on the NRC Web site at: http://www.nrc.gov/reactors/new-reactors/col/calvert-cliffs.html.
NRC: Background, Status, and Issues Related to the Regulation of Advanced Spent Nuclear Fuel Recycle Facilities (NUREG-1909)
The following links on this page are to documents in Adobe Portable Document Format (PDF). See our Plugins, Viewers, and Other Tools page for more information. For successful viewing of PDF documents on our site please be sure to use the latest version of Adobe.
---
Nuclear Fuel Cycle News
Cleanup of historic Uravan uranium mill completed
A chapter in the history of the uranium industry in western Colorado closed today when the U.S. Environmental Protection Agency (EPA) certified the completion of the 20-year cleanup of the Uravan Mill Superfund Site.
Independent: Tribes want action on Tuba City dump site
The Navajo Nation and the Hopi Tribe are tired of investigations of the Tuba City Open Dump.
They want it cleaned up.
Studies since 1999 have indicated the presence of uranium and other metals in the dump and shallow groundwater exceed U.S. Environmental Protection Agency drinking water standards. The tribes have repeatedly indicated that clean closure — or excavation, removal and off-site disposal of all buried wastes — is the only acceptable option to prevent future contamination.
Fluor wins $1 billion USEC contract
USEC awarded a $1 billion contract to Fluor for work on the enrichment company's Piketon, Ohio gas centrifuge plant, USEC said in a September 25 press statement. The contract, which runs from 2008 to 2012, is for engineering, procurement, construction and construction management services, USEC said. Under the contract, Fluor will be reimbursed for costs and will receive an additional fixed fee. Fluor also can earn an incentive fee based on cost savings it produces, USEC said.
Uranium foe outlines flaws | GoDanRiver
The leader of a local group opposing uranium mining in Pittsylvania County disputed several claims made by mining supporters during a forum Thursday night in Danville.
Gregg Vickrey, of Southside Concerned Citizens, took statements made by supporters of uranium and held them up to scrutiny for about 60 attendees at the Stratford Inn Conference Center. Uranium mining has been banned in Virginia since the early 1980s, but Virginia Uranium Inc. seeks to mine and mill a uranium deposit at Coles Hill about six miles northeast of Chatham.
Out-of-state $1 billion plant construction could boost Fluor's work force | The Greenville News
A $1 billion job to build a uranium enrichment plant in Ohio is helping to swell Fluor Corp.'s work force in Greenville.
Advertisement
Fluor spokesman Brian Mershon said more than 250 of the company's employees in Greenville are working on the contract with USEC Inc. though he couldn't say how many of them are new hires. Fluor expects to have more than 300 Greenville employees working on the job next year, he said.
Montrose County ponders proposed uranium mill
Some people think a uranium mill in Montrose County is a good idea, and some are firmly against it, but the process for building one has begun.
An application for a special-use permit from Montrose County was submitted recently by Energy Fuels Resources of Nucla to build the Piñon Ridge Mill in Paradox Valley.
County leaders heard Wednesday night from experts from the Colorado Department of Public Health about the state approval process, which would be the first in decades for a uranium mill.
Independent: Mining, milling focus of meeting in Grants
The state of New Mexico House of Representatives earlier this week announced two public meetings to discuss environmental concerns and economic development in connection with uranium mining and milling.
The Indian Affairs Committee and Radioactive and Hazardous Waste Committee will hold joint meetings in Crownpoint and Grants on Oct. 1 and Oct. 2, respectively.
Independent: Panel gets uranium cleanup update
A delegation from the Navajo Nation and officials from five federal agencies went before U.S. Rep. Henry Waxman's committee Thursday in Washington to follow up on actions taken so far under a five-year plan to clean up Cold War uranium contamination on the Navajo Nation.
Feds agree to do study on Grand Canyon mining – Salt Lake Tribune
Environmental groups who sued the U.S. Forest Service to force full environmental reviews of a uranium exploration project near the Grand Canyon say the government has agreed to do the studies.
A federal judge in Phoenix had barred VANE Minerals Group from drilling 39 test holes at seven sites on the Kaibab National Forest in April. U.S. District Judge Mary Murguia's order did not permanently stop the exploration, but she indicated that the environmental groups were likely to prevail after a full hearing.
Federation of American Scientists :: Nuclear Fuel Cycle
Broken down by icons, FAS lays out details of the entire fuel cycle both front and back end, with additional resources for each…
Best site yet on this
In Situ Recovery Uranium Mining – The Water Factor :: The Market Oracle :: Financial Markets Analysis & Forecasting Free Website
Our interview with Glenn Catchpole of Uranerz Energy explains what investors should know about water's role in ISR uranium mining. Companies with an ISR project may disappoint shareholders because of the water location, or lack of water, in relation tothe ore body.
allAfrica.com: Namibia: Uranium Mine's Water Plans Under Attack
A Decision by the Ministry of Agriculture, Water and Forestry to allow a planned new uranium mine in an arid area southwest of Usakos to use large quantities of underground water is being challenged in the High Court.
The case questioning the Ministry's decision to grant water abstraction permits to Valencia Uranium was filed with the High Court on Thursday.
The Australian anti-uranium movement
The Australian struggle against nuclear power has mainly been a struggle against uranium mining in Australia's Northern Territory. Here I give a general account of this struggle, covering the origins of the Australian anti-nuclear movement, issues in the nuclear debate and the strategy of the movement.
Uranium mining, nuclear power and 'ethical' investment  (Australian Broadcasting Corporation)
A recent Corporate Watch Australia survey reveals that many so-called ethical investment funds invest in uranium mining.
The number has risen significantly in recent years. Some fund managers justify investment in uranium with questionable arguments about nuclear power and climate change, but the primary reason for the shift is probably BHP Billiton's entry into the uranium industry with its 2005 acquisition of WMC Resources, which owns the Olympic Dam uranium mine in South Australia.
The Anti-Nuclear Alliance of Western Australia
The Anti-Nuclear Alliance of Western Australia is a non-profit community group
campaigning for an end to the nuclear industry and the adoption of safe energy strategies.
Mudd: Sustainability Aspects of Uranium Mining: Towards Accurate Accounting?
An analysis of the co2 gasses produced by the nuclear industry and specifically around uranium mining.
US uranium mining company plans poses threat to over one million Canadians
Thanks to politicians corrupted by the North American Free Trade Agreement (NAFTA), a U.S. mining company is poised to make commercial profit by spreading uranium contamination across eastern Ontario and western Quebec. However, activists led by Grandmother Donna Dillman and Native-Canadian associates have sought to inspire opposition against a $3-million financing deal by an American exploration company. This U.S. transnational enterprise seeks to redevelop a decades-old uranium project near Haliburton in eastern Ontario.
(Pro-nuclear)Red-Hot Resources: May 2007 ISL images
ISL uranium mining images and promo
Special Report: The Mining of the West
Craters so huge they can be seen from space. Thousands of miles of rivers and streams polluted by acidic runoff. Miners can pay the government no more than $5 an acre for the chance to make a fortune or go bust — and stick taxpayers with millions of dollars in cleanup costs. It is the legacy of an 1872 federal law that still allows miners to take precious metals from public land for next to nothing.
USEC gives $1 billion contract to Fluor for nuclear plant – MarketWatch
USEC Inc. ( said Thursday it had awarded a $1 billion contract to Fluor Corp. for the construction of USEC's American centrifuge Plant in Piketon, Ohio. The contract will run until 2012. "This contract is expected to create approximately 1,000 new jobs, including 800 jobs at the Ohio site," said USEC Senior Vice President Philip Sewell. The plant will provide nuclear fuel for power plants
---
Nuclear Waste News
Bush Nominations for NWTRB
President George W. Bush today announced his intention to nominate two individuals, designate one individual, and appoint eight individuals to serve in his Administration.
The President intends to nominate Paul A. Quander, Jr., of the District of Columbia, to be Director of the Court Services and Offender Supervision Agency for the District of Columbia, for a term of six years. Mr. Quander previously served as Director of Court Services and Offender Supervision Agency for the District of Columbia. Prior to this he served as Assistant United States Attorney in the District of Columbia. Earlier in his career, he served as Deputy Director of the District of Columbia Department of Corrections. Mr. Quander received his bachelor's degree from Virginia State University and his JD from Howard University.
ReviewJournal.com – Loux resigns as Nevada nuclear projects chief
The Nevada Nuclear Projects Commission today unanimously accepted the resignation of Bob Loux as executive director of the state nuclear projects agency after recent revelations of inappropriate salary increases to himself and his staff.
The commission allowed Loux to stay on until his replacement can be found. The process is expected to take at least six weeks.
Loux apologized for the actions he took in the salary matters. He said he thought it would be best for him to step down so as not to be a distraction in the state's efforts to defeat federal plans to build a nuclear waste repository at Yucca Mountain, about 100 miles northwest of Las Vegas.
Dealing with nuclear waste | Spartanburg Herald-Journal
Most of the nation has nowhere to send its low-level nuclear waste.
It can't stop producing this waste. It's necessary for diagnosing and treating cancer and other diseases and for research. But because there is nowhere to send the waste, it piles up in hospitals, other medical facilities and research centers.

ABC Darwin – Community urged to have say on NT radioactive waste dump
The Greens say there is an opportunity for the community to have its say about a possible radioactive waste dump in the Northern Territory.
The Federal Government is waiting for a report on the suitability of three sites in the Territory for a dump.
The Greens have introduced a bill into Federal Parliament to overturn legislation forcing a dump on the Territory and the bill has now been referred to a committee of inquiry.
Western Australian Greens Senator Scott Ludlam says if there is enough interest it may come to the Territory to consult first-hand.
timestranscript.com – Premier won't say no to nuclear waste
Premier Shawn Graham won't rule out the idea of New Brunswick becoming the storage site for nuclear waste from across the country.
Instead, Graham said he wants to allow the process to select a site unfold and ensure New Brunswick is a partner in the discussions.
"It's important that New Brunswick is at the table, in discussion with the stakeholders because we want to see what types of proposals are being put forward and my firm priority now is that New Brunswick should be involved in the process," said Graham.

Plans on Hunters Point must be halted while this City of SF deals with pertinent issues. : Indybay
This City must be ashamed of itself. There is a fiscal crisis in this City that is affecting thousands and here San Francisco is trying to waste its time and money – trying to figure out – how to build a stadium at Hunters Point on very toxic ground. Build a stadium in the middle of a Superfund Site. Nancy Pelosi, Diane Feinstein do not have time to address serious issues – but can spare their drab time – aiding and abetting a Rogue Company like Lennar to do their dirty business. Shame on this City. We want the Rogue Company – Lennar, out of our community.
EWG's Ken Cook Testifies On Nuclear Waste Transportation | Environmental Working Group
Chairman Boxer, Ranking Member Inhofe, distinguished members of the Committee: Thank you for the opportunity to testify today on some of the crucial issues surrounding the licensing process for the proposed facility for long-term storage of lethal, long-lived nuclear waste at Yucca Mountain in Nevada. My name is Kenneth Cook and I am president of Environmental Working Group (EWG), a non-profit environmental research and advocacy organization that uses the power of information to protect public health and the environment. EWG has offices in Washington, DC and Oakland, California.
The St. Petersburg Times – Ecologists: 10,000 Tons Of Waste Headed for City
Up to 10,000 tons of depleted uranium hexafluoride are expected to travel through St. Petersburg in the next six months, according to the local branch of the international environmental pressure group Bellona. The next cargo is expected to arrive in town in early October.
Arriving by sea, the radioactive material will then be sent by rail to the town of Novouralsk in Siberia for reprocessing and storage. Most of the cargo arrives in Russia from the Netherlands and Germany but Russia has signed contracts with India, Pakistan and China " states that are rapidly bolstering their nuclear programs " and looks set to receive even more spent nuclear fuel and uranium hexafluoride for reprocessing.
No NT nuclear waste dump, say Greens – Breaking News
The Australian Greens are attempting to block plans to build a nuclear waste dump in the Northern Territory.
Greens senator Scott Ludlam has tabled legislation which would give the territory greater powers to veto plans to build a dump at one of four outback sites.
Australia does not have a remote dump for federal nuclear waste, which comes from sources like medical and defence products.
timestranscript.com – Nuclear waste to be dumped in N.B.?
The Nuclear Waste Management Organization is seeking public input as they begin the process of trying to find a long-term storage facility site for used nuclear fuel.
Although New Brunswick, a province that uses nuclear energy, has been named as a potential site for the storage facility, Energy Minister Jack Keir says it's too early to pass judgment on the merits of such a facility. He adds that the government believes in the process the organization is undertaking.
The Associated Press: AP IMPACT: Nuclear waste piles up at hospitals
Tubes, capsules and pellets of used radioactive material are piling up in the basements and locked closets of hospitals and research installations around the country, stoking fears they could get lost or, worse, stolen by terrorists and turned into dirty bombs.
For years, truckloads of low-level nuclear waste from most of the U.S. were taken to a rural South Carolina landfill. There, items such as the rice-size radioactive seeds for treating cancer and pencil-thin nuclear tubes used in industrial gauges were sealed in concrete and buried.
---
Nuclear Policy News
WSJ: Buffett Could Reshape Nuclear Power Industry – Cattle Network
Warren Buffett's decision to rescue Constellation Energy Group Inc. gives one of the nuclear power industry's biggest skeptics some important clout in deciding its future.
In agreeing to a $4.7-billion cash deal for Baltimore-based Constellation, Mr. Buffett's Berkshire Hathaway Inc. will gain control of three nuclear power plants. In addition, it will own half of a prominent nuclear-plant development company, UniStar Nuclear Energy LLC, which is trying to accelerate construction of the next generation of nuclear plants in the U.S.
Mr. Buffett, who has sizable investments in electric utilities and gas pipelines through Berkshire's energy firm, MidAmerican Energy Holding Co., has previously argued nuclear plants are too costly to build.
Why does nuclear power fly in France, but not in the U.S.? – Machinist – Salon.com
While nuclear power is pretty cold (more or less) in the U.S., it's heating up around the world.
Electricite de France, the French power giant, just bought British Energy for about $23 billion, which gives the French company a major role in controlling British domestic energy production. France, of course, is well known for having three-quarters of its energy produced from nuclear power plants. (Compare that with about 20 percent in the U.S.)
Retiring Domenici bids farewell to U.S. Senate – Las Cruces Sun-News
New Mexico's longest-serving senator, Pete Domenici, talked of his work on nuclear power, the budget process and mental health parity as he reminisced about 36 years in Congress in a farewell speech on the Senate floor Saturday.
Domenici decided not to seek re-election after being diagnosed with an incurable brain disease. Congressmen Tom Udall, a Democrat, and Steve Pearce, a Republican, are battling to replace him in the Nov. 4 election.
The debate goes nuclear – Times Online
While the arguments rage on both sides, the experts say that time is running out
For the workers at Oldbury-on-Severn nuclear power plant, the next new year celebrations could be rather poignant. Just as Britain is planning the rebirth of nuclear power generation, their ageing plant will be closing down, probably on December 31. Oldbury, in Gloucestershire, has been pouring power into the national grid since 1967 and is the latest in a series of closures that has seen Britain's nuclear generating capacity fall from nearly 40% of the nation's needs in the 1980s to just 15% now. Most of the slack has been taken up by new gas-fired stations.
Britain's family uranium is safe in French hands  – The Independent
EDF Energy's chief assures Margareta Pagano that consumers can put their trust in a new generation of nuclear reactors
Vincent de Rivaz, the chief executive of France's EDF Energy, which is now in control of the UK's nuclear energy programme, doesn't laugh when I ask if he has succeeded where Napoleon failed.
RIA Novosti – Russia may resume civil nuclear cooperation with U.S. next year
Rosatom is expecting civilian nuclear cooperation with the United States to resume in spring 2009, a source in the Russian state nuclear power corporation said Friday.
"The main thing now is not to get in a flap. Optimistically, everything will resume in the spring, pessimistically – in two or three years," the source said.
Rosatom chief Sergei Kiriyenko earlier said the Bush administration's decision on September 8 to withdraw a Russian-U.S. nuclear cooperation treaty from Congress was "absolutely right."
The Nuclear Option: McCain v. Obama on Nuclear Power: TreeHugger
There are few issues that divide environmentalists as much as nuclear power. Though generating electricity through nuclear doesn't create any carbon emissions directly, there is always the nagging issue of waste disposal, and securing the sites against natural disaster or terrorist attack. Then there is the issue with cost of new nuclear plants , which according to a Wall Street Journal report a few months back are significantly higher than expected. I could go on and on. A quick look at the comments in past TreeHugger posts on nuclear power shows the differences in opinion quite clearly.
Fresh blow to 'Scotland plc' after French buy nuclear energy giant – Scotsman.com Business
FEARS have been raised that Scotland is losing its key decision makers in the international business world after a £12.5 billion buyout of British Energy was announced yesterday.
Bloomberg.com: Nuke watchdog secures legal counsel
Russia offered visiting President Hugo Chavez of Venezuela $1 billion in credit to buy weapons and nuclear cooperation amid worsening relations between both nations and the U.S.
"We are ready to implement all our accords in the military sphere," Russian Prime Minister Vladimir Putin said as he met Chavez at his residence outside Moscow late today. He told him that Russia was also ready to consider cooperation with Venezuela in atomic power in addition to high-technology and energy.
Energy analyst hits TVA nuke plan – al.com
Arjun Makhijani urges utility to seek other sources
SCOTTSBORO – An energy analyst whose advice was instrumental in the Tennessee Valley Authority canceling eight reactor projects in the 1970s and '80s said the utility's plan for more nuclear plants now is a mistake.
"Why is TVA leading a charge again" toward a nuclear power program that led to an indebtedness of more than $25 billion 20 to 30 years ago, Dr. Arjun Makhijani asked at a news conference Wednesday.
---
Nuclear Weapons News
West Complicit In New Nuclear Arms Race (from The Herald )
A new nuclear arms race has been entirely predictable. The Russian announcement (The Herald, September 27) that they plan to upgrade their nuclear space defence and build new nuclear submarines armed with cruise missiles is what was expected in response to the US decision to install new "missile shield" bases in Poland and the Czech Republic. And part of this scenario is the Blair/Brown decision to initiate a Trident renewal programme, committing us to a nuclear weapons programme for another 50 years.
The Associated Press: Burundi ratifies global ban on nuclear test blasts
Burundi has ratified a global ban on nuclear test explosions and has become the 145th nation to fully endorse the accord.
The Comprehensive Nuclear Test-Ban Treaty Organization says the Central African country ratified the treaty earlier this week.
But the Vienna-based organization is still urging key holdout nations to ratify the pact. Forty-four states that possess nuclear technology need to both sign and ratify it before it can take effect — and only 35 have done so.
RIA Novosti – Medvedev orders upgrade of Russia's nuclear deterrent by 2020
President Dmitry Medvedev said on Friday that Russia must upgrade its nuclear deterrent and fully supply the Armed Forces with modern weaponry by 2020.
He said Russia would make the modernization of its nuclear deterrent and Armed Forces a priority in light of the recent military conflict with Georgia. Moscow launched a five-day military operation "to force Georgia to peace" in response to an attack by Georgian forces on South Ossetia on August 8.
Far-Reaching U.S. Plan Impaired N. Korea Deal – washington post
The unraveling of the landmark deal to end North Korea's nuclear weapons programs began just weeks after its high point — the televised destruction of the cooling tower at the Yongbyon nuclear reactor in late June — when U.S. negotiators presented Pyongyang with a sweeping plan for verifying its claims about its nuclear programs.

Finally, the Story of the Whistleblower Who Tried to Prevent the Iraq War
Of course Katharine Gun was free to have a conscience, as long as it didn't interfere with her work at a British intelligence agency. To the authorities, practically speaking, a conscience was apt to be less tangible than a pixel on a computer screen. But suddenly — one routine morning, while she was scrolling through e-mail at her desk — conscience struck. It changed Katharine Gun's life, and it changed history.
Despite the nationality of this young Englishwoman, her story is profoundly American — all the more so because it has remained largely hidden from the public in the United States. When Katharine Gun chose, at great personal risk, to reveal an illicit spying operation at the United Nations in which the U.S. government was the senior partner, she brought out of the transatlantic shadows a special relationship that could not stand the light of day.
AFP: Air force disciplines 15 senior officers for Taiwan nuclear shipment
Fifteen senior air force officers, including six generals, have been disciplined in response to a mistaken shipment of nuclear weapons components to Taiwan, the US Air Force announced Thursday.
The administrative actions carried "substantial consequences" for their military careers, air force officials said. But none of the officers were fired and some were kept in leadership positions because they remained critical to the nuclear mission.
General Norton Schwartz, the air force chief of staff, said the officers were not accused of intentional wrongdoing, and were "good people with otherwise distinguished careers."
---
Department of Energy News
Bodman plans last appeal for nuclear power at IAEA meeting
US Energy Secretary Samuel Bodman will attend the International Atomic Energy Agency's general conference next week, advocating again for expansion of civilian nuclear energy and increased protection of nuclear materials worldwide. This will be his last scheduled appearance at the IAEA before the administration of President George Bush ends in January.
LANL begins soil sampling in Los Alamos – Las Cruces Sun-News
Los Alamos National Laboratory has started sampling soil in the northern New Mexico community of Los Alamos under a consent order with the state Environment Department.
The lab said the sampling effort is an environmental assessment of areas that have been or could have been affected by lab operations from the days of the Manhattan Project to the early 1970s.
Hanford vit plant pigeon problem passes | Tri-City Herald
The pigeon problem at Hanford's vitrification plant is gone after contractor Bechtel National again called in Hanford's pest control service.
The birds were shot and killed with air rifles in early September after Bechtel could not find any other method it believed would be effective to reduce the problem of bird droppings fouling equipment and work areas of the plant, which is under construction.
DOE – Senior Department of Energy Official to Outline Nuclear Waste Cleanup Progress at Semi-Annual Environmental Management Advisory Board Meeting in Ohio
On Thursday, September 25, 2008, U.S. Department of Energy (DOE) Assistant Secretary for Environmental Management (EM) James A. Rispoli will provide an update on the Environmental Management program to the Environmental Management Advisory Board (EMAB). Assistant Secretary Rispoli will update the Board on the Department's progress at cleaning up nuclear waste from the nation's former weapons production program.
---
Other Energy News
Gore's Rebellion – WSJ.com
For a while, it was a standard-issue Al Gore jeremiad, with calls for everything from installing solar panels in Darfur (seriously) to legal action against "the carbon lobby" for denying global warming (ditto). But then Mr. Gore really got going and told his disciples to head — literally — to the barricades to "stop" coal.
Europeans invest in sun's power
Field of mirrors in Spain generates solar-thermal electricity
As the sun rises over Seville in southern Spain, its blinding light bounces on a field of 624 mirrors surrounded by sunflowers.
Subscribers must LOG-IN to read this full story. Once you are logged in, all stories appear in their entirety.
Interesting times and oil prices | Energy Bulletin
Since 1929 is a frequent topic these days, I checked out world oil consumption from 1929 to 1939, and I found that world consumption in 1939 was up from 1929. In fact, it looks like 1930 was the only down year in this time period. One of the factors contributing to the increase in consumption was that millions of people wanted to drive cars for the first time. For example, there were three million more cars on the road in the US in 1937 than in 1929, according to Frederick Allen.
Today, hundreds of millions of people worldwide want to drive cars for the first time, while oil consumption worldwide is up about tenfold from the Thirties.
Peak Energy: Petrol Price Tracker
Google has released an iGoogle gadget that tracks petrol prices – iGoogle: Petrol Price Tracker. I'm not sure if it works outside Australia, but it seems to work fine for Sydney. As they say in the video, you are better off cycling, walking or taking public transport – but if you have to drive, this will help make it less expensive.
California Energy Blog: The Energy Agenda
Ted Nordhaus and Michael Shellenberger have an oped in today's LA Times that posits the theory that environmentalists got complacent and read too many "of their own press clippings," allowing conservatives/Republicans to coopt the entire energy agenda.
By focusing like a laser beam on price and supply issues, the right made energy a pocketbook, rather than an environmental issue, and– so say Nordhaus and Shellenberger– that has dealt the green energy agenda a serious body blow.
Peak Energy: The Geopolitics of Energy: A Systems-Thinking Approach
I think that this concept of "Energy Geopolitics" is extremely broad and complex. As a result, it's necessary to take a systems-thinking approach, addressing the issues of complexity and feedback loops head-on. My goal here is, in only 10 slides, to start with the sources of geopolitical conflict and tie them up into a coherent model of a system of geopolitical disruption to energy and resource supplies. …
Kicking oil habit harder than they say: ENN
Barack Obama and John McCain are promising voters a Tomorrowland of electric cars and high-speed trains and solar panels, a vision of American life without a drop of imported oil.
But their plans to get there look more like Fantasyland.
A host of energy policy experts agree that true "energy independence" "a key catch phrase of this presidential campaign "would be far more expensive and disruptive than either candidate is telling you.
Off-Shore Wind Power Set to Expand: ENN
In South Korea, wind power would be a likely resource to help the world's tenth largest energy consumer meet government goals to lower fossil fuel dependency through greater investment in renewable energy.
Environmental Factors and Low Cost Propel the European Flywheel UPS Market Forward
Amid growing concerns over the preservation of the environment, the quest for energy efficient and greener technologies is intensifying in Europe, especially after the signing of the Kyoto Protocol. Green initiatives have encouraged the gravitation towards environmentally friendly technologies such as flywheel UPS systems. The European Commission energy efficiency action plan has also helped drive the uptake of flywheel UPS systems.
New analysis from Frost & Sullivan (http://www.powersupplies.frost.com), European Flywheel UPS Markets, finds that market earned revenues of over €25.4 million in 2007 and estimates this to reach €58 million in 2014.
"Although the technology has been in existence for a long time, it has seen widespread acceptance and increased uptake only over the past three or four years, says Frost & Sullivan programme manager Malavika Tohani. Flywheel UPS systems use kinetic energy, eliminating harmful emissions and disposal issues and reducing the impact on the environment.
Scotland plans world's largest tidal energy project | Greenbang
Plans to develop the world's largest tidal power project off the coast of Scotland and Northern Ireland have been unveiled today by ScottishPower.
Three sites will initially be developed with a combined outpout of 60MW. Two of the sites are in Scotland in the Pentland Firth and the Sound of Islay, with the third off the North Antrim coast in Northern Ireland.
Alliance to Save Energy: News: September 2008: State Policy Bulletin
State Updates
Legislative updates from Alabama to Virginia
Radical new vision of a cooler life on earth – Times Online
The global power industry must take the lead in making energy efficiency a way of life, says Jonathan Leake
Six kilograms of carbon dioxide a day. If that sounds like little more than an obscure scientific measurement, think again. In the years to come it's a figure we may have to get used to. Why? Because, say climate scientists, that's the maximum daily amount of carbon dioxide each of us can generate if humanity is to have a chance of keeping the rise in global temperature below 2C.
How To Make Your Home More Energy and Cost Efficient
Are you ready to find out if in fact your home is as energy efficient as it can be? Most of us have some big and some small things that they can do to better the cost efficiency of home. Whether you just want to drop a few dollars off of your gas bill or you are looking for a better way to fuel your home altogether, doing just a few things can make a tremendous amount of difference in your home.
APS Energy Efficiency Report: Energy = Future
Energy Future: Think Efficiency differs from other energy efficiency reports in its emphasis on scientific and technological options and analysis. Developed by a panel of leading experts in energy policy with backgrounds in physics, engineering, economics, and policy, Energy Future: Think Efficiency examines what works, what can work soon, and what is feasible for the future. Based on emerging technologies, this report targets which research and development gives America the best return for its dollars.
Horizon Wind Energy in Indiana
Alternative energy giant Horizon Wind Energy wants to trap the immense potential of wind energy. They are planning to open an Indianapolis office for developing up to four new wind farms in Indiana. It will cost them more than $2 billion. Indiana wind farms will be the largest of the Horizon's farms and the proposed site will be at Meadow Lake in White County. The company will install up to 660 turbines spread over 100,000 acres. When the project is fully operational it could produce more than 1,000 megawatts per year – enough to power 300,000 houses.
Insulate! Insulate! Insulate! : TreeHugger
Bloomberg suggests, and Joe Romm reiterates, that McCain's plan to build 45 nuclear reactors by 2030 might cost the taxpayers almost a third of a trillion dollars, or $ 315 billion. Now that's not much these days, considering what is being racked up for the Iraq war and the Fannie Mae debacle, but to paraphrase Everett Dirkson, a trillion here, a trillion there, pretty soon you're talking about real money.
Carbon Is Building Up in Atmosphere Faster Than Predicted – washingtonpost.com
The rise in global carbon dioxide emissions last year outpaced international researchers' most dire projections, according to figures being released today, as human-generated greenhouse gases continued to build up in the atmosphere despite international agreements and national policies aimed at curbing climate change.
Take Over ExxonMobil Instead | SolveClimate.com
The Federal government is acquiring an investment portfolio that resembles my own—all losers, no winners. Why can't the government take over a profitable company for a change and maybe help solve climate turmoil at the same time?
A suggestion: Take over ExxonMobil.
But that's socialism, you object. That's what Hugo Chavez did. Some would say he was just putting Country First, protecting his country's resources. We can debate that later, but until we do, keep in mind national oil companies manage over 90% of the world's oil, and 16 of the 20 largest oil companies in the world are state owned or controlled.
Chemistry for the climate : Nature Reports Climate Change
Chemists claim that by mimicking photosynthesis in the lab, they could revolutionize fuel production within five years. Katharine Sanderson reports.
Dan Nocera, a chemist at the Massachusetts Institute of Technology (MIT), Cambridge, made a bold statement at the American Chemical Society's fall meeting in Philadelphia last month. He claimed that within five years he could build a device capable of producing locally sourced hydrogen gas, which could power all the world's houses, fill people's car batteries and revolutionize energy supply in the developing world. "I guarantee, in under five years, you'll see this," he said.
Recent drop in crude is an illusion – oil is going to $500. –
If Matt Simmons is right, the recent drop in crude prices is an illusion – and oil could be headed for the stratosphere. He's just hoping we can prevent civilization from imploding.
Matt Simmons argues that Saudi Arabia's oil supplies are much more limited than everyone thinks.
(Fortune Magazine) — Matt Simmons is as perplexed as anyone that it has fallen to him to take on OPEC, Exxon, the Saudis, and all the other misguided defenders of conventional wisdom in the oil patch. Why should one investment banker with a penchant for research be required to point out what he regards as the obvious – that from here on out, oil supplies can't meet demand, and if we don't act soon to solve this crisis, World War III could be looming?
Newsvine – Plug-in cars sparking a power shift
Traffic was piling up going from West Seattle to Interstate 5 — and that meant Rich Feldman had to drive a few feet and stop, over and over, all the way up the access ramp.
As they looked out at the line of cars ahead of their plug-in Toyota Prius, Feldman and the business executive sitting beside him, John Clark, couldn't have been happier.
Solar panels are new hot property for thieves  | The Guardian
Glenda Hoffman has an answer for the thieves, should they choose to return to her home in Desert Hot Springs, California. "I have a shotgun right next to the bed and a .22 under my pillow."
Hoffman was the victim of a theft that one industry professional has dubbed "the crime of the future". Another observer has come up with the term "grand theft solar" to describe the spate of recent burglaries in sunny California.
Graphene Shows Potential of Storing Large Quantities of Renewable Electrical Energy
Engineers and scientists at The University of Texas at Austin have achieved a breakthrough in the use of a one-atom thick structure called "graphene" as a new carbon-based material for storing electrical charge in ultracapacitor devices, perhaps paving the way for the massive installation of renewable energies such as wind and solar power.
The researchers believe their breakthrough shows promise that graphene (a form of carbon) could eventually double the capacity of existing ultracapacitors, which are manufactured using an entirely different form of carbon.
"Through such a device, electrical charge can be rapidly stored on the graphene sheets, and released from them as well for the delivery of electrical current and, thus, electrical power," says Rod Ruoff, a mechanical engineering professor and a physical chemist. "There are reasons to think that the ability to store electrical charge can be about double that of current commercially used materials. We are working to see if that prediction will be borne out in the laboratory."
Technology Review: Efficient, Cheap Solar Cells
A cheap new way to attach mirrors to silicon yields very efficient solar cells that don't cost much to manufacture. The technique could lead to solar panels that produce electricity for the average price of electricity in the United States.
When the oil stops flowing | Op-Ed Contributors | Jerusalem Post
The Top Nuclear Stories is published twice weekly. It is a produced
using a combination of social bookmarking and programming.
You can view or join the public group and add your own stories
by going here -> http://groups.diigo.com/groups/nukenews