The bad news continues to mount, just as the huge economic crisis finally opens up. EDF has made new bids to buy up Britains nuclear industry. Greenpeace held protests in Turkey over new proposals for reactors, a pole in Switzerland  shows most are opposed to nuclear development. Australia's new push for uranium is a huge setback as is the latest U.S. house vote to go ahead with Bush' India treaty.  PBS did a story documenting how millions of dollars have been given to democrats to let the deal go through.
Here, there has never been more activity at the NRC. Bob Loux's fate is set for a monday meeting. The house snuck back full funding for Yucca Mt. A whole lot of GAO investigations.   Oh, and way too many other stories around the country to mention.
---
Top Nuclear Stories Index
---
Nuclear Reactor News
Westchester.com – Indian Point Emergency Planning Guide
White Plains, NY – The latest version of the Indian Point Emergency Planning Guide is being mailed out starting this week to Westchester residents and businesses within the ten-mile Emergency Planning Zone around the nuclear power plants.
The booklet includes an updated map that lists evacuation routes, reception centers, bus routes and critical information about school relocation.
Energy analyst hits TVA nuke plan – al.com
Arjun Makhijani urges utility to seek other sources
SCOTTSBORO – An energy analyst whose advice was instrumental in the Tennessee Valley Authority canceling eight reactor projects in the 1970s and '80s said the utility's plan for more nuclear plants now is a mistake.
"Why is TVA leading a charge again" toward a nuclear power program that led to an indebtedness of more than $25 billion 20 to 30 years ago, Dr. Arjun Makhijani asked at a news conference Wednesday.
Few See Nuclear Power as the Answer to Global Warming – NYTimes.com
WITH the federal government offering the nuclear industry $18.5 billion in loan guarantees and billions more in production tax credits and insurance against bureaucratic delays, at least a few new reactors seem certain to be built.
But how many?
Worries about carbon dioxide and galloping demand for electricity might seem to be setting the stage for a renaissance of nuclear power. But reactors, it turns out, are not at the top of the list for stopping global warming, at least in the United States, at least not any time soon.
Majority at meeting urge Yankee shutdown: Times Argus Online
The only people to speak in favor of the continued operation of the Vermont Yankee nuclear plant Monday night besides its employees were two state legislators from the Northeast Kingdom and the head of the regional Chamber of Commerce in Rutland.
Otherwise, Vermonters overwhelmingly said that the Vernon reactor owned by Entergy Nuclear should be shut down in 2012, if not sooner.
Fredericksburg.com – 3 more nuclear protesters sentenced
Three more anti-nuclear protesters were convicted yesterday for trespassing last month at the North Anna Power Station visitor center.
Paxus Calta, an activist, described in Louisa County General District Court as the "ringleader," was sentenced yesterday to two weeks in jail. He's appealing the conviction.
The two other protesters, Spot Etal and Sue Frankel-Streit, were fined $250 each. Instead of jail time, they will be allowed to complete 40 hours of community service.
All three were banned from entering property of the plant's owner, Dominion power, for two years.
About 20 supporters gathered with signs outside the Louisa courthouse.
China, Jordan sign power plant deal – Xinhua
China and Jordan on Tuesday inked a deal on a power station expansion project, the first of its kind implemented by Chinese firms in Jordan's power generation sector and hailed by the Chinese ambassador in Jordan Gong Xiaosheng as a result of bilateral cooperation.
The add-on cycle power plant contract, worth of multi-million U.S. dollars, was signed by China's Shandong Electric Power Construction Corp III Electric Power Construction Corp.(SEPCO III)and Samra Electric Power Generating Co. (SEPGCO).
The new nuclear power plant of Murmansk
Russia's powerful state corporation on nuclear energy Rosatom has decided to construct a new nuclear power plant in the Kola Peninsula. The new plant will replace the capacities of the existing Kola NPP and begin production in the period 2017-2019.
The Kola NPP-2 will be built on the coast of the Imandra Lake about ten kilometres from the existing Kola NPP, Rosatom's department on contact with public organisations and the regions, Igor Konyshev said to news agency Rosbalt.
Greenpeace: 37 nuke activists detained in Turkey – International Herald Tribune
Greenpeace says Turkish police have detained 37 activists during a peaceful protest against the bidding process for the construction of the country's first nuclear power plant.
Korol Diker of Greenpeace says the police broke up the unauthorized protest in front of Turkey's energy ministry and detained the protesters.
'No delay' in nuke reactor commissioning – Breaking News
A water leak at Australia's only nuclear reactor is unlikely to delay its full commissioning, the federal government's nuclear agency says.
A spate of engineering problems has plagued the Lucas Heights research facility, in Sydney's south, since the reactor's commissioning process began in 2006.
Residents urge Yankee shutdown: Rutland Herald Online
The only people to speak in favor of the continued operation of the Vermont Yankee nuclear plant Monday night besides its employees were two state legislators from the Northeast Kingdom and the head of the regional Chamber of Commerce in Rutland.
Otherwise, Vermonters overwhelmingly said that the Vernon reactor owned by Entergy Nuclear should be shut down in 2012, if not sooner.
French Power Company Makes Higher Bid for Constellation – washington post
A French nuclear power company is upping the ante for Constellation Energy Group, offering to pay $35 per share for the Baltimore wholesale power supplier, which last week agreed to be sold to a subsidiary of Warren E. Buffett's Berkshire Hathaway.
Duke Energy criticized for Oconee incident | The Greenville News
Oconee Nuclear Station should have responded faster when a control room alarm warning of radiation levels activated for 8-1/2 hours in April, a Nuclear Regulatory Commission spokesman said last week.
No enforcement action was taken against Duke Energy by the federal agency because the incident was of low safety significance, said NRC spokesman Roger Hannah.
The Union of Concerned Scientists had criticized Oconee Nuclear Station last week for exposing workers to "dangerous" radiation levels and not responding to the alarm for 8-1/2 hours during which time a containment hatch was opened and workers were sent into the reactor building.
Mid Hudson News: Indian Point removes last spent fuel canister from pool
Workers at Indian Point nuclear power plant have loaded the fifth and final canister of spent fuel from the Unit 1 Spent Fuel Pool onto the outdoor storage pad. The canister contains the last of the spent fuel from the Unit 1 pool.
Officials said removal of the fuel from the pool eliminates the source of Strontium-90 and other radioactive contaminants in the pool water and ultimately the groundwater.
Judges rule against environmentalists on proposed nuke plant near Gaffney | The Greenville News
Atomic Safety and Licensing Board judges ruled Monday against admitting 11 objections of an environmental group concerning Duke Energy plans to build two reactors at a site near Gaffney.
Advertisement
Concerns addressed by the Blue Ridge Environmental Defense League included the impact on water supply, global warming and other issues regarding the proposed William States Lee III nuclear facility.
---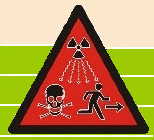 Nuclear Health and Safety News
Historic radiation deaths | Herald Sun
RADIATION left over from 100-year-old experiments by Ernest Rutherford could be partly responsible for the deaths of up to four staff at Manchester University.
New Zealand-born Lord Rutherford was the first man to split the atom.
Between 1909 and 1917, he conducted experiments in room 2.62 of a red-brick Victorian building, which now bears his name in the northern England city.
RE: U.S. EPA Decision: National Standard on Perchlorate Declared Unnecessary
The U.S. Environmental Protection Agency (U.S. EPA) has yet to formally release its preliminary decision on setting a national standard for perchlorate in drinking water, but recent news coverage on EPA's draft document has made the agency's intentions well known. What has not been included in the recent coverage is that this preliminary decision on perchlorate is based on a review of the best available science, which spans more than five decades, as well as EPA's own guidelines. As such, the public should understand this draft determination represents a well-considered, scientifically-based and reasonable approach which takes into account perchlorate regulations that other states have already implemented.
Senators call for GAO probe into Feds' treatment of nuke workers : Deadly Denial : The Rocky Mountain News
Five others join Salazar, Allard in signing letter
Pressure is mounting for the investigative arm of Congress to probe how the federal government is treating sick nuclear weapons workers.
Meanwhile, officials from the agency responsible for compensating the workers have been to Capitol Hill this week defending their work.
BBC NEWS | UK | Coroner to probe radiation link
A coroner is to examine the death of a doctor who worked in a university building at the centre of an inquiry into residual radiation.
Arthur Reader, who died of pancreatic cancer, worked in the University of Manchester's Rutherford Building.
A report has already questioned whether the building could have contributed to the deaths of two former lecturers.
Documentary showing highlights effects of war (DU)
The film depicts the effects of Gulf War Syndrome and depleted uranium's role in long-term health problems for soldiers, their newborns and Iraqi civilians.
Friendly Fire, a documentary by Dr. Gary Null, has received critical acclaim for not only bringing to light the long-term physical effects the Persian Gulf War and the wars in Iraq and Afghanistan, but also the military and government's attempt to cover it up.
Officials say evacuations near Tricastin not needed
French authorities are not considering evacuation around Tricastin, according to the deputy prefect of the Vaucluse departement (county), Jean-Charles Geray. He was responding September 22 to media queries after the antinuclear organization Sortir du Nucleaire, or SdN, issued a press release saying there was the possibility of imminent danger connected with a fuel handling mishap at Electricite de France's Tricastin-2 on September 8.
Wine ingredient protects against radiation: report | Reuters
A natural antioxidant commonly found in red wine and fruit may protect against radiation exposure, U.S. researchers reported on Tuesday.
Tests in mice showed that resveratrol, when altered using a compound called acetyl, could prevent some of the damage caused by radiation, the researchers told the American Society for Therapeutic Radiology and Oncology meeting in Boston.
The Associated Press: GAO: Nuke detection equipment to cost $3.1 billion
It will cost at least $1 billion more than the Bush administration expected to deploy advanced radiation detection equipment at the country's ports, government auditors said Monday.
The Government Accountability Office "the investigative arm of Congress" projects it will cost $3.1 billion through 2017 to equip U.S. ports with the machines, which are capable of sensing a nuclear bomb hidden in a shipping container.
Area activist suggests checking TMI's emergency plans – PennLive.com
Before a nuclear plant is allowed to run for an additional 20 years, federal regulators should make sure local emergency plans have kept up with the communities' needs.
That's the basis of an appeal Eric Epstein, a nuclear watchdog and activist from Harrisburg, has filed with the U.S. Circuit Court of Appeals in Philadelphia.
knoxnews.com |GAO investigation of sick worker program
Sen. Lamar Alexander is among seven U.S. senators who wrote Sept. 16 letter asking the Government Accountability Office to "review the implementation" of the Energy Employees Occupational Illness Compensation Program Act. The senators asked the GAO to focus on a number of concerns, including delays in processing claims and the credibility of the compensation decisions for sick nuclear workers.
Sick ex-soldier Ken McGinley bids to sue Ministry of Defence – The Sunday Mail
A WAR veteran used as a guinea pig in secret nuclear tests has been granted his day in court.
Ken McGinley, 70, blames the Ministry of Defence for leaving him seriously ill and unable to have children after being exposed to huge doses of radiation.
If he and nine other ex-soldiers win their test cases at the High Court in London in January, they will sue for damages.
Beach resort cowers in nuclear shadow – Scotsman.com News
THE rest of the world has mostly forgotten, but a brush with nuclear Armageddon more than 40 years ago is still seared in the minds of many residents of a small Spanish fishing town.
On the morning of January 17, 1966, a US Air Force B-52 bomber returning from a routine mission collided with a tanker aircraft that was to refuel it.
---
NRC News
NRC: Background, Status, and Issues Related to the Regulation of Advanced Spent Nuclear Fuel Recycle Facilities (NUREG-1909)
The following links on this page are to documents in Adobe Portable Document Format (PDF). See our Plugins, Viewers, and Other Tools page for more information. For successful viewing of PDF documents on our site please be sure to use the latest version of Adobe.
FR: NRC: Indian Point petition
Entergy Nuclear Operations, Inc., Entergy Nuclear Indian Point 2, LLC, Entergy Nuclear Indian Point 3, LLC, Indian Point Nuclear Generating Unit Nos. 2 and 3 (IP2 and IP3); Receipt of Request for Action Under 10 CFR 2.206 Notice is hereby given that by petition dated March 30, 2008, Mr. Sherwood Martinelli has requested that the NRC (1) "* * * suspend the license for IP2 and IP3 reactors located in Buchanan, NY owned by Entergy until they are fully in compliance with all 10 CFR Rules and Regulations, as well as other local, state and federal laws and regulations, and have eliminated the environmental risks that have contributed to, and/or caused my wife's breast cancer," and (2) "* * * halt the License Renewal Process."
FR: NRC: Beaver Valley GEIS license renewal
Beaver Valley Power Station, Units 1 and 2; Notice of Availability of the Draft Supplement 36 to the Generic Environmental Impact Statement for License Renewal of Nuclear Plants, and Public Meeting for the License Renewal of the Beaver Valley Power Station, Units 1 and 2
NRC: NRC Schedules Two Public Meetings to Discuss NFS Nuclear Fuel Plant Performance
The Nuclear Regulatory Commission staff has scheduled two meeting with officials of Nuclear Fuel Services in Erwin, Tenn., one to discuss the company's efforts to improve the facility's safety culture, and a second the following day to review NFS performance during the first half of 2008.
The first meeting is scheduled for 2 p.m. on Oct. 1 at the NFS Training Center on Jackson Love Highway, which is off Interstate 26 in Erwin. The purpose of the meeting is to discuss the progress of the NFS Comprehensive Safety Culture Improvement Initiative, which was ordered by the NRC last year after a series of safety violations at the facility. The meeting is open to the public, and NRC officials will be available to answer questions from interested observers.
NRC:NRC Begins Special Inspection at the DC Cook Nuclear Plant
The Nuclear Regulatory Commission is conducting a special inspection at the DC Cook Nuclear Power Station to review circumstances around a turbine generator fire and degradation of the fire suppression system. The two-unit plant is operated by American Electric Power and is located in Stevensville, Mich.
On Sept. 20, 2008, a malfunction in the Unit 1 turbine generator resulted in a fire and caused the operators to manually shut down the reactor. The turbine generator transforms steam into electricity. All nuclear safety systems functioned as expected and were not affected by the fire which occurred in a building separate from the nuclear reactor.
The utility declared an unusual event, the lowest of NRC's four emergency classifications, when the fire could not be extinguished within 15 minutes. The fire was extinguished 25 minutes after it started. There were no injuries and no hazard to the public.
FR: NRC denial of David' Lauchbaum (UCS) petition
The U.S. Nuclear Regulatory Commission (NRC) is denying a petition for rulemaking submitted by Mr. David Lochbaum on behalf of the Project on Government Oversight (POGO) and the Union of Concerned Scientists (UCS) on February 23, 2007. The petitioner requested that the NRC amend its regulations governing domestic licensing of production and utilization facilities to require periodic demonstrations by applicable local, State, and Federal entities to ensure that nuclear power plants can be adequately protected against radiological sabotage by adversaries with capabilities that exceed those posed by the design basis threat (DBT).
---
Nuclear Fuel Cycle News
USEC gives $1 billion contract to Fluor for nuclear plant – MarketWatch
USEC Inc. ( said Thursday it had awarded a $1 billion contract to Fluor Corp. for the construction of USEC's American centrifuge Plant in Piketon, Ohio. The contract will run until 2012. "This contract is expected to create approximately 1,000 new jobs, including 800 jobs at the Ohio site," said USEC Senior Vice President Philip Sewell. The plant will provide nuclear fuel for power plants
Contamination threatens Hopi water supply | JackCentral –

Uranium leaks discovered in the groundwater have come closer to contaminating the entire supply of drinking water for two villages in the Hopi reservation.
A series of studies conducted by consultants of the Hopi tribe and Navajo Nation show uranium contamination within 100 feet of water supply wells that provide all the drinking water to the village of Lower Moencopi.
AFP: BHP planning to sell uranium to China 'for decades'
The world's biggest mining company BHP Billiton said Wednesday it intended to supply uranium to China for decades to come as the Asian superpower ramps up its nuclear energy programme.
The chief executive of the Anglo-Australian miner, Marius Kloppers, said BHP Billiton was "very actively positioning" to take advantage of China's move towards greater use of nuclear energy.
Uranium spot price tumbles as downward pressure continues
The spot price of uranium tumbled for the second week in a row, ending late Monday at $58 a pound U3O8, a $4 drop from the previous week, according to Ux Consulting. TradeTech late Friday dropped its price $3 to $60/lb U3O8. The continuing financial turmoil in the US and elsewhere has not helped support uranium prices, which already were facing some near-term downward pressure as discretionary buyers refused to pay $64.50/lb, the published spot price for over two months.
Govt predicted to face uranium mining challenges (Australian Broadcasting Corporation)
A market analyst says the incoming Western Australian Government will face challenges when processing applications for uranium mining because it is not equipped with the skills for assessing the mining of the resource.
Uranium explorer Toro Energy last week announced plans to enhance its Wiluna uranium project in light of the Liberal-Nationals alliance.
Thundelarra Resources says it is hoping to start exploratory drilling in the north-west before the end of the year.
CCAMU – TIME LINE OF THE FRONTENAC URANIUM PROTEST EVENTS
Extensive timeline of the battle over uranium mining
Canada: Uranium Citizens Inquiry
This inquiry took place April of 2008 and has dozens of presentations on uranium mining issues. Couldn't be a finer piece of material!
Uranium Free South Africa: Uranium Resources South Africa
Mining companies under encouragement by the South African Government now want to mine Uranium on a vast scale all around South Africa. 120 years of Uranium pollution due to Gold Mining Activities has never been cleaned up … what will make this any different?
---
Nuclear Waste News
EWG's Ken Cook Testifies On Nuclear Waste Transportation | Environmental Working Group
Chairman Boxer, Ranking Member Inhofe, distinguished members of the Committee: Thank you for the opportunity to testify today on some of the crucial issues surrounding the licensing process for the proposed facility for long-term storage of lethal, long-lived nuclear waste at Yucca Mountain in Nevada. My name is Kenneth Cook and I am president of Environmental Working Group (EWG), a non-profit environmental research and advocacy organization that uses the power of information to protect public health and the environment. EWG has offices in Washington, DC and Oakland, California.
The St. Petersburg Times – Ecologists: 10,000 Tons Of Waste Headed for City
Up to 10,000 tons of depleted uranium hexafluoride are expected to travel through St. Petersburg in the next six months, according to the local branch of the international environmental pressure group Bellona. The next cargo is expected to arrive in town in early October.
Arriving by sea, the radioactive material will then be sent by rail to the town of Novouralsk in Siberia for reprocessing and storage. Most of the cargo arrives in Russia from the Netherlands and Germany but Russia has signed contracts with India, Pakistan and China — states that are rapidly bolstering their nuclear programs " and looks set to receive even more spent nuclear fuel and uranium hexafluoride for reprocessing.
No NT nuclear waste dump, say Greens – Breaking News
The Australian Greens are attempting to block plans to build a nuclear waste dump in the Northern Territory.
Greens senator Scott Ludlam has tabled legislation which would give the territory greater powers to veto plans to build a dump at one of four outback sites.
Australia does not have a remote dump for federal nuclear waste, which comes from sources like medical and defence products.
timestranscript.com – Nuclear waste to be dumped in N.B.?
The Nuclear Waste Management Organization is seeking public input as they begin the process of trying to find a long-term storage facility site for used nuclear fuel.
Although New Brunswick, a province that uses nuclear energy, has been named as a potential site for the storage facility, Energy Minister Jack Keir says it's too early to pass judgment on the merits of such a facility. He adds that the government believes in the process the organization is undertaking.
The Associated Press: AP IMPACT: Nuclear waste piles up at hospitals
Tubes, capsules and pellets of used radioactive material are piling up in the basements and locked closets of hospitals and research installations around the country, stoking fears they could get lost or, worse, stolen by terrorists and turned into dirty bombs.
For years, truckloads of low-level nuclear waste from most of the U.S. were taken to a rural South Carolina landfill. There, items such as the rice-size radioactive seeds for treating cancer and pencil-thin nuclear tubes used in industrial gauges were sealed in concrete and buried.
Matheson writes letter opposing Italian waste in Utah – Salt Lake Tribune
Two congressmen argue in a letter sent Wednesday that the Nuclear Regulatory Commission lacks power to grant a license for Salt Lake City-based EnergySolutions to import 20,000 tons of Italian low-level radioactive waste into the United States.
Saying they understand a decision may be granted soon on EnergySolutions' request, Reps. Jim Matheson, D-Utah, and Bart Gordon, D-Tenn., ask the NRC to reject the application to bring the waste to American shores because there is no site to store it.
"The NRC has no authority to import waste when there is not a facility to ultimately dispose of it," Matheson and Gordon wrote.
ReviewJournal.com – House restores Yucca Mountain funding in bill
Faced with a White House veto threat, Congress this week is restoring a part of Yucca Mountain funding that had been cut from a major defense bill.
A bill that passed the House on Tuesday authorizes $223 million as the Defense Department's share of the Nevada nuclear waste project in the coming year. The bill faces a final vote in the Senate.
An earlier version had authorized $197.4 million in defense spending for Yucca Mountain, which was $50 million less than the Pentagon had wanted. The final bill splits the difference, putting back $25 million.
Reid Testifies About The Dangers Associated With Yucca
Nevada Senator Harry Reid testified this week at a hearing before the Commerce Committee regarding the safety and security dangers associated with the proposal to ship 77,000 tons of nuclear waste to Yucca Mountain. Reid spoke about the Department of Energy's unpreparedness to begin a massive nuclear waste shipping campaign.
"It's unfortunate that the Energy Department once again is refusing to let logic get in the way of building its nuclear waste dump at Yucca Mountain, said Reid concluding The terrible risks of transporting nuclear waste is yet another reason that we need to stop the government from hemorrhaging any more money on this failed project. Its time to keep Americans safe by keeping nuclear waste where it is." To read more on how Senator Reid has been fighting against the proposal to store nuclear waste in Yucca Mountain click here .
Greens to introduce radioactive waste dump legislation (Australian Broadcasting Corporation)
The Greens are to introduce legislation to the Federal Parliament aimed at banning future radioactive waste dumps in the Northern Territory.
Greens Senator Scott Ludlam says the Federal Government has failed to honour an election promise to repeal the legislation which enabled the material to be dumped in the Territory.
2007: NWTRB Report to Congress
U.S. Nuclear Waste Technical Review Board Report to The U.S. Congress and The Secretary of EnergyMarch 1, 2006–December 31, 2007
Radioactive material found in Kalamazoo Co. drums – NewsFlash – mlive.com
Cleanup work is continuing near two Kalamazoo-area homes where about 500 barrels of toxic materials have been found.
U.S. Environmental Protection Agency officials say radioactive substances are in three of the barrels.
Tallevast residents demand action – Bradenton.com
It's a story they had told before, but Tuesday night Tallevast residents once again stood in front of Lockheed Martin Corp. representatives and said how a spill from a beryllium plant has affected their lives.
For once the person standing in front of them wasn't just another corporate representative.
Ray Johnson, a senior vice president with the company, flew in from Bethesda, Md., for the two-hour meeting to assuage their concerns and listen. He said he oversees the Tallevast remediation for the entire company, relaying information back to the corporate board of directors.
Matheson, Tennessee colleague team up against Italian N-waste – Salt Lake Tribune
Two congressman argue in a letter sent Wednesday that the Nuclear Regulatory Commission lacks power to grant a license for Salt Lake City-based EnergySolutions to import 20,000 tons of Italian low-level radioactive waste into the United States.
Saying they understand a decision may be granted soon on EnergySolutions' request, Reps. Jim Matheson, D-Utah, and Bart Gordon, D-Tenn., ask the NRC to reject the application to bring the waste to American shores because there is no site to store it.
Fight continues against nuclear dump plan – (Australian Broadcasting Corporation)
There are renewed calls for the Federal Government to scrap its plans to build a nuclear waste dump in the Northern Territory.
A new storage facility for radioactive waste could be built at the Lucas Heights research reactor in Sydney.
The Federal Government is also considering three sites in the Northern Territory for a long-term waste dump.
Saskatoon Homepage.ca – Its All About Your Community. – Nuclear Waste Tops Agenda for Native Leaders
Native leaders in Saskatchewan held a conference yesterday to talk about nuclear waste.
The Nuclear Waste management Organization is talking with communities in the hopes of finding a spot to put all of Canada's nuclear waste. They are only in the first stages, they want to consult with different communities, get feedback, and then select a site.
Saskatchewan was approached because of the uranium mining done here.
The FSIN says they are cautious about the idea, they aren't going to make any quick decisions.
Other sites considered are in Ontario, New Brunswick, and Quebec.
Deactivating Radioactive Waste In Hundreds, Not Millions, Of Years
It may be possible to dramatically reduce the radioactive waste isolation time — from several million years to as little as 300 – 500 years. In order to decrease the isolation time for radioactive waste, first of all, the actinides – elements whose nuclei are heavier than uranium (i.e. curium, actinium) – must be removed from the waste by processing (transmutation) into short-lived nuclei.
EPA Unlikely to Limit Perchlorate in Tap Water – washingtonpost.com
The Environmental Protection Agency, under pressure from the White House and the Pentagon, is poised to rule as early as today that it will not set a drinking-water safety standard for perchlorate, a component of rocket fuel that has been linked to thyroid problems in pregnant women, newborns and young children across the nation.
The Post: Green with envy: Waste-disposal problem cannot simply be buried
When it comes to waste, the United States has a history of literally burying its problems " a practice that is a shortcut rather than a solution.
While many waste solutions place the problem underground because it's a convenient storage space, it also encourages an out of sight, out of mind mentality. While shoving the waste aside for the short term is convenient, ignoring the long term invites more trouble in the future.
---
Nuclear Policy News
Fresh blow to 'Scotland plc' after French buy nuclear energy giant – Scotsman.com Business
FEARS have been raised that Scotland is losing its key decision makers in the international business world after a £12.5 billion buyout of British Energy was announced yesterday.
Bloomberg.com: Nuke watchdog secures legal counsel
Russia offered visiting President Hugo Chavez of Venezuela $1 billion in credit to buy weapons and nuclear cooperation amid worsening relations between both nations and the U.S.
"We are ready to implement all our accords in the military sphere," Russian Prime Minister Vladimir Putin said as he met Chavez at his residence outside Moscow late today. He told him that Russia was also ready to consider cooperation with Venezuela in atomic power in addition to high-technology and energy.
Times-News: Nuke watchdog secures legal counsel
The Snake River Alliance has secured a Boise-area attorney and is working to address a pending lawsuit, Executive Director Andrea Shipley announced in a press release Wednesday afternoon.
Alternate Energy Holdings Inc., the company behind a proposed 1,600-megawatt nuclear power plant in Elmore County, sued the nuclear watchdog group on Aug. 22 after a television interview in which Shipley called the company "scammers." The suit was filed in district court in Ada County.
EDF: state control and free enterprise battle to succeed Pierre Gadonneix – Times Online
t might look like any other power struggle, but the battle to succeed Pierre Gadonneix at EDF is about much more than merely becoming chairman and chief executive of one of Europe's biggest energy groups.
It has become a philosophical struggle, between free enterprise on the one hand and state control on the other, at the company that yesterday offered to pay £12.5 billion for British Energy.
Electricity Price Fears As Nuclear Firm Sold To French (from The Herald )
Plans for Britain's future nuclear supply emerged in sharp focus yesterday after the French power giant EDF unveiled a £12.5bn deal to buy British Energy and build four new reactors in the UK.
The state-owned company, already one of the UK's top six energy suppliers, plans to take over British Energy's eight nuclear generators, including Hunterston B and Torness in Scotland, and has identified six potential sites for its new model of water-pressurised reactor south of the border.
Senate panel approves Indo-US nuclear deal
Advancing the hope for an early Indo-US nuclear accord, the Senate Foreign Relations Committee voted to approve the Bill by 19 to 2, sending it to the full Senate (rpt) Senate.
The two law makers who voted against the deal were Senators Barbara Boxer (by proxy) and Russel Feingold, both Democrats.
Democratic Presidential nominee Senator Barack Obama and the Vice Presidental candidate Senator Joseph Biden, currently the Chair of the Senate Foreign Relations Committee, voted by proxies to move the agreement to the Senate floor.
Wall Street Threatens India Nuclear Pact
The latest victim of the U.S. financial crisis may be an innocent bystande "the U.S.-India nuclear deal. With Congress' attention squarely focused on Wall Street's bailout package, time may be running out for the contentious accord, which Bush Administration officials had earlier hoped would face an up-down vote in the House and Senate this week. "They (the Americans) are trying their best, but this is now a question of politics, not policy," says an adviser to Indian Prime Minister Manmohan Singh. "We've done all we can."
Military, Business Leaders Release Comprehensive Energy Security Plan
The Energy Security Leadership Council (ESLC), a project of Securing America's Future Energy (SAFE), today released A National Strategy for Energy Security, a comprehensive plan that offers the public and policymakers specific solutions to the very real threats posed by our nation's dependence on oil. The National Strategy lays out a pathway toward a long-term goal of an electrified transportation system that is no longer dependent on oil, along with the interim policies needed to reach that goal while keeping our economy and our nation strong and secure.
cbs4denver.com – Exelon spent $1.2M lobbying government in 2Q
Energy utility Exelon Corp. spent nearly $1.2 million in the second quarter to lobby on tax credits for renewable energy sources and other issues, according to a recent disclosure report.
The Senate on Tuesday passed a broad tax package providing more than $17 billion in renewable energy tax incentives that the solar and wind industries say are crucial if they are to become significant energy sources in the near future. But the legislation faces obstacles in the House, where three separate bills are on the schedule Wednesday.
BBC NEWS | EDF set to buy British Energy
French energy firm EDF is expected to announce a £12.4bn deal to buy British Energy, the firm which operates the UK's eight nuclear power plants.
In addition, Centrica, which owns British Gas, will take 25% of all power generated by British Energy once it is in French hands, the BBC has learnt.
Nuclear energy provides Switzerland with 40 per cent of its power but more than half oppose it. – swissinfo
Nuclear energy provides Switzerland with 40 per cent of its power but more than half of the public oppose the technology to some degree, a survey has revealed.
The study, released on Tuesday by the Federal Energy Office, found that just seven per cent of respondents were totally in favour of energy production by nuclear power stations.
Double that percentage were fully opposed.
The Hindu: Nuke deal will lead to Cong's fall from power: CPI(M)
The CPI(M) today said the Indo-US nuclear deal would lead to Congress' exit from power at the Centre and no government after that would go ahead with the agreement.
"Take it (the nuclear deal) to the people of the country (to fight the elections). The people of this country, who are patriotic and anti-imperialist in nature, will never accept this agreement and will vote Congress out of power," CPI(M) General Secretary Prakash Karat said.
AFP: Anti-nuclear protestors detained in Turkey: Greenpeace
Police detained 40 protestors Tuesday in a demonstration against government plans to build Turkey's first nuclear power plant, a day before the tender process was to open, activists said.
Several dozen members of environmental groups, among them Greenpeace, demonstrated outside the energy ministry in central Ankara, brandishing banners that read "No to nuclear."
CTV.ca | Ex-nuclear safety chief resigns from 'demoted' role
Former Canadian Nuclear Safety Commission boss Linda Keen has stepped down from her role on the CNSC's board of directors, complaining she has been demoted by the government to a position that is an "artificial creation."
Keen was president and CEO of the CNSC when the Chalk River nuclear reactor was shut down last year over safety concerns.
The shutdown led to a worldwide shortage of medical isotopes until Parliament issued an emergency order to restart the Atomic Energy of Canada reactor, overriding Keen's objections.
Former CNSC chief resigns from lesser job, continues court challenge
Deposed nuclear-safety chief Linda Keen has quit her diminished job with Canada's atomic-industry watchdog and is speaking out about the need to protect a non-partisan public service.
In a letter to Prime Minister Stephen Harper, the former president and chief executive officer of the Canadian Nuclear Safety Commission (CNSC) resigned Monday as she was scheduled to assume her demoted post as a commissioner with the federal agency. The Harper government fired her from the top job after the commission forced a shutdown last fall at a Chalk River reactor that produces vital isotopes for medical uses.
Bloomberg: EDF, KKR Bid for Constellation, Compete With Buffett
Electricite de France SA, Europe's biggest power producer, said it offered to acquire Constellation Energy Group Inc. with KKR & Co. and TPG Capital LP for $6.2 billion, 32 percent more than Warren Buffett agreed to pay.
The agreement announced Sept. 18 for Buffett's MidAmerican Energy Holdings Co. to buy Baltimore-based Constellation for $4.7 billion, or $26.50 a share, isn't adequate, Paris-based EDF said today in a public filing. Constellation Chief Executive Officer Mayo Shattuck said the Buffett deal was "superior" to any alternative available after the largest U.S. power marketer plunged 58 percent in the preceding three days.
---
Nuclear Weapons News
AFP: Air force disciplines 15 senior officers for Taiwan nuclear shipment
Fifteen senior air force officers, including six generals, have been disciplined in response to a mistaken shipment of nuclear weapons components to Taiwan, the US Air Force announced Thursday.
The administrative actions carried "substantial consequences" for their military careers, air force officials said. But none of the officers were fired and some were kept in leadership positions because they remained critical to the nuclear mission.
General Norton Schwartz, the air force chief of staff, said the officers were not accused of intentional wrongdoing, and were "good people with otherwise distinguished careers."
The Associated Press: Japan: Hundreds protest US carrier arrival
Hundreds of protesters gathered outside a U.S. naval base Wednesday to oppose the arrival of the USS George Washington, a nuclear-powered aircraft carrier that is to make its home port just outside of Tokyo.
About 500 protesters rallied near Yokosuka Naval Base, just south of Tokyo, shouting slogans and waving banners ahead of the ship's scheduled arrival early Thursday.
AFP: Israeli nuclear whistleblower's jail term reduced
An Israeli court on Tuesday halved a six-month sentence against nuclear whistleblower Mordechai Vanunu, who spent 18 years in jail for divulging Israeli nuclear secrets,
"Considering his ailing health and the absence of indications that his actions put the country's security at risk, we believe his sentence should be reduced," the judges said.
alJazeera Magazine – Report confirms Israel's nuclear arsenal
The Sunday Times has revealed that an Israeli factory beneath the Negev desert is manufacturing thermo-nuclear weapons for atomic bombs.
The Sunday Times has revealed that an Israeli factory beneath the Negev desert is manufacturing thermo-nuclear weapons for atomic bombs.
The secrets of the subterranean factory have been uncovered by The Sunday Times Insight team.
Hidden beneath the Negev desert, the factory has been producing atomic warheads for the past 20 years. Now it has almost certainly begun manufacturing thermo-nuclear weapons, with yields big enough to destroy entire cities, the report says.
Risks seen for U.S. as it freezes out Russia – Los Angeles Times
The response to the Georgia invasion is ill-timed, many experts say.
WASHINGTON — Nearly six weeks after Russia sent troops into neighboring Georgia, the Bush administration remains deeply divided over whether to retaliate against it — and some officials fear the internal conflict is already undermining strategically important national security collaborations.
---
Department of Energy News
DOE – Senior Department of Energy Official to Outline Nuclear Waste Cleanup Progress at Semi-Annual Environmental Management Advisory Board Meeting in Ohio
On Thursday, September 25, 2008, U.S. Department of Energy (DOE) Assistant Secretary for Environmental Management (EM) James A. Rispoli will provide an update on the Environmental Management program to the Environmental Management Advisory Board (EMAB). Assistant Secretary Rispoli will update the Board on the Department's progress at cleaning up nuclear waste from the nation's former weapons production program.
Hanford News: Hanford workers about to dig up old burial grounds
Hanford workers are about to learn what was disposed of in one of the nuclear reservation's earliest burial grounds.
Work has started on digging up the 618-1 Burial Ground, which was used from 1945 — the end of World War II — through 1951 for debris from research and uranium fuel production. It was the first burial ground in the 300 Area, which is just upriver from Richland.
And it's also the only one there that ended up under a building as work at Hanford increased during the Cold War and more facilities were needed in the 300 Area.
HANFORD: Litigation still possible to enforce cleanup – Breaking News | Tri-City Herald : Mid-Columbia news
The state of Washington will go to court to enforce Hanford cleanup requirements only if it's a better way to serve the state's interests than any agreement it can negotiate with the federal government.
That's what state Attorney General Rob McKenna told the Tri-City Development Council and the Hanford Communities in a reply to their letter of concern over the renegotiation of the Tri-Party Agreement.
DOE and Bechtel Jacobs sign $1.48B cleanup contract: Knoxville News Sentinel
The Department of Energy and Bechtel Jacobs Co. have reached agreement on a newly restructured contract, valued at $1.48 billion, for Oak Ridge cleanup activities through 2011.
The new contract replaces Bechtel Jacobs' previous contract and extends the contract period. It also establishes a fixed fee for the company's future work and includes a settlement on previous fees owed to Bechtel Jacobs, which had been the subject of lengthy negotiations.
DOE – DOE Announces Solicitation for $8.0 Billion in Loan Guarantees
Third Round of Solicitations Targets Innovative Clean Coal Technologies
WASHINGTON, DC " The U.S. Department of Energy (DOE) today announced a solicitation for up to $8.0 billion in federal loan guarantees for projects that employ advanced technologies that avoid, reduce or sequester emissions of air pollutants or greenhouse gases in the area of coal-based power generation, industrial gasification, and advanced coal gasification facilities. This marks the third round of solicitations for DOE's Loan Guarantee Program, which encourages the commercial use of new or significantly improved energy technologies and is an important step in paving the way for clean energy projects.
Hanford News: New Hanford contract protested
The award of Hanford's new $3 billion Mission Support Contract has been protested, the Department of Energy notified Hanford employees Monday evening.
DOE expects the Government Accountability Office to take up to 100 days to resolve the protest. In the meantime, work to transition to the new support services contract cannot begin.
The contract was awarded Sept. 3 to Mission Support Alliance, a team led by Lockheed Martin. Mission Support Alliance was told then that it would begin the transition from Fluor Hanford on Oct. 1 at the earliest and would assume full responsibility Jan. 1.
Department of Energy – Department of Energy Senior Official to Host Press Conference Call on DO's Loan Guarantee Program
oday, September 22, 2008, U.S. Department of Energy (DOE) Under Secretary Clarence "Bud" Albright will host a press conference call to announce a solicitation for $8 billion in loan guarantees.
---
Other Energy News
Solar panels are new hot property for thieves | The Guardian
Glenda Hoffman has an answer for the thieves, should they choose to return to her home in Desert Hot Springs, California. "I have a shotgun right next to the bed and a .22 under my pillow."
Hoffman was the victim of a theft that one industry professional has dubbed "the crime of the future". Another observer has come up with the term "grand theft solar" to describe the spate of recent burglaries in sunny California.
Graphene Shows Potential of Storing Large Quantities of Renewable Electrical Energy
Engineers and scientists at The University of Texas at Austin have achieved a breakthrough in the use of a one-atom thick structure called "graphene" as a new carbon-based material for storing electrical charge in ultracapacitor devices, perhaps paving the way for the massive installation of renewable energies such as wind and solar power.
The researchers believe their breakthrough shows promise that graphene (a form of carbon) could eventually double the capacity of existing ultracapacitors, which are manufactured using an entirely different form of carbon.
"Through such a device, electrical charge can be rapidly stored on the graphene sheets, and released from them as well for the delivery of electrical current and, thus, electrical power," says Rod Ruoff, a mechanical engineering professor and a physical chemist. "There are reasons to think that the ability to store electrical charge can be about double that of current commercially used materials. We are working to see if that prediction will be borne o
ut in the laboratory."
Technology Review: Efficient, Cheap Solar Cells
A cheap new way to attach mirrors to silicon yields very efficient solar cells that don't cost much to manufacture. The technique could lead to solar panels that produce electricity for the average price of electricity in the United States.
When the oil stops flowing | Op-Ed Contributors | Jerusalem Post
It will come as a shock to most Americans and the media, but as the election reaches a crescendo on the issue of preparedness and energy, neither presidential candidate – nor anyone in local, state or federal government – has developed a contingency plan in the event of a protracted oil cut-off. It is not even being discussed. Government has prepared for hurricanes, anthrax, terrorism and every other disaster, but not the one threatened daily – a protracted oil stoppage, whether caused by terrorism, intervention in the Persian Gulf or a natural disaster.
It is like seeing a hurricane developing without a disaster plan or evacuation route. Our allies have oil shortage interruption contingency plans, but America does not.
Finally, the Story of the Whistleblower Who Tried to Prevent the Iraq War
Of course Katharine Gun was free to have a conscience, as long as it didn't interfere with her work at a British intelligence agency. To the authorities, practically speaking, a conscience was apt to be less tangible than a pixel on a computer screen. But suddenly " one routine morning, while she was scrolling through e-mail at her desk — conscience struck. It changed Katharine Gun's life, and it changed history.
Despite the nationality of this young Englishwoman, her story is profoundly American " all the more so because it has remained largely hidden from the public in the United States. When Katharine Gun chose, at great personal risk, to reveal an illicit spying operation at the United Nations in which the U.S. government was the senior partner, she brought out of the transatlantic shadows a special relationship that could not stand the light of day.
Deseret News | Pro-energy group seeks probe of environmental lobbyists
A pro-energy development group is calling for Congress to investigate possible illegal coordination between an arm of the Interior Department and lobbyists for environmental groups.
Rep. Rob Bishop, R-Utah, announced last week that Interior's inspector general is already conducting its own probe into whether environmental lobbyists improperly coordinated with officials at Interior's National Landscape Conservation System.
But Americans for American Energy President Greg Schnacke said Wednesday that "the congressional oversight process must be brought into play as well."
A 15-Count Indictment of Bush's Environmental Record – thedailygreen.com
Editor's note: This was Sen. Barbara Boxer's opening statement Sept. 24 during a hearing on President Bush's environmental legacy. The Administration did not send representatives to the hearing.
The purpose of this hearing is to examine the Bush Administration's record on important public health and environmental matters. Unfortunately, instead of reviewing accomplishments "we look back on years filled with environmental rollbacks that serve special interests, and do not serve the American people.
Environment chief lied to Congress: Sen. Boxer | Environment | Reuters
The head of the U.S. Environmental Protection Agency lied to Congress about his rejection of a request from California meant to curb global warming emissions, Sen. Barbara Boxer said on Tuesday.
Boxer, a California Democrat who has called for EPA chief Stephen Johnson to resign, made the statement at a hearing on regulation of greenhouse gases under the U.S. Clean Air Act.
EPA Failing on Children's Environmental Health Issues – Regulatory Matters – OMB Watch
The Government Accountability Office (GAO) told a Senate oversight committee Sept. 16 that the U.S. Environmental Protection Agency (EPA) has ignored recommendations from an advisory committee established to assist the agency in creating policies to protect children's health. For example, in developing three recent air quality standards on particulate matter, ozone, and lead, EPA either rejected the committee's recommendations or treated them as one of many public comments, according to GAO.
Hydrogen as Automotive Fuel – NYTimes.com
ON a strip of Santa Monica Boulevard in Los Angeles, a futuristic experiment posing as an ordinary fuel station may be bringing the world one step closer to the hydrogen age.
From the moment engineers started dreaming about hydrogen as an alternative to oil, they faced a nagging question: What should come first — the fuel-cell car or the hydrogen pump?
Senate approves extension to expired R&D tax credit | ITworld
The U.S. Senate has approved an extension to an expired R&D (research and development) tax credit sought by many tech vendors.
The Senate, late Tuesday, passed the extension of the R&D tax credit after adding it to the Renewable Energy and Job Creation Act, which the U.S. House of Representatives passed in May. The House will have to approve the Senate version of the bill before it can go to U.S. President George Bush for his approval.
Stop Oil Speculation Now | S.O.S. Now
---
Nuclear Editorial and Opinions
Alternatives to nuclear energy
Duane Bratt writes in his Sept. 15 opinion piece, "It's time to go nuclear," that the question of expanding the nuclear industry in Saskatchewan has moved from "should" to "how." Contrary to Bratt's claim, the desirability of nuclear power plants, increased uranium mining and other radioactive waste-producing activities is far from clear and needs more public debate. Around the world, people are rejecting his dream of nuclear expansion.
On April 24, the government of British Columbia announced a ban on uranium mining in that province. B.C. also rejects nuclear power as an energy option. In 1980, a report by the B.C. Medical Association warning of health risks was instrumental in enacting an earlier seven-year-long moratorium on uranium mining in that province.
Our View: Idahoans deserve to know details on nuclear plant | Editorial | Idaho Statesman
We hope Don Gillispie is better at building a nuclear power plant than he is at building relationships.
The man pursuing a nuclear power plant in Elmore County isn't doing his controversial cause too many public relations favors. It's not just that he is at odds with opponents of nuclear power; that tension is pretty much inevitable.
The Top Nuclear Stories is published twice weekly. It is a produced
using a combination of social bookmarking and programming.
You can view or join the public group and add your own stories
by going here -> http://groups.diigo.com/groups/nukenews