I'm having trouble keeping up! Anybody got a an extra 20 hours of spare time a day??? Accidents and safety concerns in Europe continue to grow with the Finnish government wanting to take a closer look at the Olkiluoto reactor, another accident in Spain and a new major scandal in the UK over a study that disclosed serious safety flaws with the country's HLW transportation program. The India U.S. treaty could very well fail (yes!) due to U.S. representatives demanding that India sign international testing treaties before the deal goes through.
I'm growing increasingly alarmed at the lack of any attention the DC people are putting on the dramatic growth of uranium mining. In a scandalous article out of Wyoming it was disclosed that the NRC is hiring nearly 500 new employees to help handle the explosion in uranium mining claims across the west. Yet, the we watch as one of the big players has just been fined. If the tree falls and nobody hears it…
The latest news about quakes and fish in NYC over Indian Point is the latest fire to start burning there, while opposition got in a few licks into the media. i Put in a jpeg of the NRC licensing schedule. Note the link. The lawsuit against the Snake River Alliance should be closely watched. They are gonna need support! The Push to import Italy's nuclear waste still seems to be on the agenda! Oh, yeah, and don't forget to check out NIRS's latest alert.
Heres a link to a new Youtube 1 hour long presentation on renewables – energy policy with a few licks in against nuclear power that she just did at Google. Note that the entire presentation and its powerpoint presentation is available here for download and use. A whole lot of great graffics are part of this. Lastly, as the political season heats up there will be more on the candidates. Ciao!
---
Top Nuclear Stories Index
---
Nuclear Reactor News
Jordan to buy nuclear reactor from France Xinhua
Energy-thirst Jordan plans to purchase a nuclear reactor from France to produce electricity and enriched uranium for peaceful purposes, Prime Minister Nader Dahabi was quoted by official news agency Petra on Monday.
Jordan is currently negotiating such a cooperation deal with a French company, Dahabi said in a meeting with members of the Jordanian-French Parliamentary Friendship Committee.
Licensing board wants more tests of Oyster Creek leak containment "drywell"
The Atomic Safety and Licensing Board panel asked Oyster Creek Generating Station in Lacey Township to conduct further corrosion analysis of its drywell, one of the contention points among environmental groups in the ongoing license renewal process for the nation's oldest operating nuclear plant.
The drywell is designed to contain steam in the event of an accident and send it to be condensed and cooled into water that must also be contained.
Oyster Creek may shut over towers | Courier-Post
The owners of the Oyster Creek nuclear power station, now in the middle of a contentious relicensing battle, may close the plant if the government requires the installation of cooling towers, a company document shows.
Exelon Corp., Oyster Creek's owner, said the cost of cooling towers could "negatively impact" a decision to keep the oldest commercial nuclear plant running. The statement came last month in an Exelon filing with the U.S. Securities and Exchange Commission.
NY state says nuke plant kills too many fish — Newsday.com
The huge numbers of fish sucked to their death by the cooling system at the Indian Point nuclear plant prove that the system harms the Hudson River environment, a state official has ruled.
The finding by J. Jared Snyder, assistant commissioner of the Department of Environmental Conservation, is a victory for plant critics who claim that up to 1.2 billion fish and eggs are killed each year as the plant continuously draws in river water for use as a coolant.
New nuke plant years in future- Syracuse.com
A youngster starting kindergarten next month most likely would be a high school senior by the time any new nuclear plant is switched on at Nine Mile Point.
Building a new nuclear reactor is a lengthy, drawn-out process.
On Thursday, federal nuclear regulators held their first meeting to talk about a proposal to build a fourth reactor at Nine Mile Point, about six miles northeast of the city of Oswego. So the process is in the very early stages.
Nuclear power option still alive at TVA despite Phipps Bend debacle
Politicians often tout nuclear power generation as a more reliable "and less costly" future solution to America's energy woes, but that idea met an expensive death here in 1981.
The region's top Republican lawmaker at the time wasn't happy about it.
Deseret News | Nuclear plant proposal fuels worries
Proposals for a uranium mill and nuclear power plant near Green River, Emery County, are raising more and more eyebrows.
A group that says it seeks to protect Utahns from nuclear and toxic waste wants to know where high-level radioactive waste will go if the state allows a nuclear power plant to be built in an industrial park on state trust land near Green River.
Entergy's management questioned – Brattleboro Reformer
The oversight panel, whose task is to review an audit for Vermont Yankee nuclear power plant, wants to know how Entergy's management style and philosophy is affecting operations at the power plant in Vernon.
To get to the heart of that matter, the oversight panel is asking that whichever contractor is assigned to conduct the review of Yankee also look at the operations of similar plants around the nation to see how the power plant in Vernon stacks up.
Group objects to early site permit – The Augusta Chronicle
A consortium of environmental groups will continue its challenge to the U.S. Nuclear Regulatory Commission's pending approval for an early site permit that would allow construction of two new reactors at Plant Vogtle.
Southern Alliance for Clean Energy contends that the commission overlooked key issues — such as the impact of the huge volumes of water the new reactors would use — in determining that there are no significant environmental impacts that would prevent an early site permit from being issued.
TVA doesn't know what new Bellefonte reactors would cost | tennessean.com |
TVA has no estimates yet on the possible price tag for the four nuclear reactors it might want to build at its Bellefonte site in northern Alabama, TVA officials said Wednesday.
TVA is seeking a license, with several partners, for two reactors on the site, where it partially built and then abandoned a nuclear plant years ago.
Hyperion Power Generation Sells Someone on Portable Nuclear Power : TreeHugger
About nine months ago we reported on a portable nuclear power generator made by Hyperion Power Generation which we dubbed a nuclear hot tub because of it's size. We weren't overly keen on the idea and comments ranged from incredulous to defensive.
The executive director of the Los Alamos Study Group wasn't exactly supportive either: "The whole idea is loony and not worthy of much attention. Of course, factoring in enough cronyism, corruption and official ignorance and boosterism, it's possible the principals could make some money during the initial stages, before the crows come home to roost."
NewsDaily: NY nuclear plant likely a quake risk: study
A nuclear power plant that lies within commuting distance of New York City is more likely to be shaken by an earthquake than previously thought because it sits atop a newly identified intersection of two active seismic zones, scientists said.
The Indian Point nuclear reactor is within a mile or two of both a seismic zone running from Stamford, Connecticut, to Peekskill, New York, and the Ramapo seismic line, said the study by seismologists at Columbia University's Lamont-Doherty Earth Observatory.
Times-News: Elmore County nuclear plant company sues watchdog group
Alternate Energy Holdings Inc., the company behind a proposed 1,600-megawatt nuclear power plant in Elmore County, sued the Snake River Alliance on Friday for alleged defamation.
The Times-News was unable to get a copy of the suit, filed in district court in Ada County, on Friday afternoon. But a press release from the company stated that it revolves around a comment made by SRA Executive Director Andrea Shipley Aug. 11 on a Boise news broadcast.
In a story on KTVB Channel 7 about AEHI's losses in 2007, Shipley said, "These guys are scammers. Regardless of how you feel about nuclear energy, these guys are scamming Idahoans." A copy of the broadcast is still available on KTVB's Web site.
nbbusinessjournal.com – N.B.'s nuclear twin gets new lease on life
Hydro-Quebec decision to refurbish its only nuclear reactor may yield benefits to New Brunswick.
The Quebec electricity utility will spend $1.9 billion to extend the life of the aging Gentilly 2 Candu 6 nuclear reactor to 2040.
Atomic Energy of Canada Ltd. (AECL) and General Electric were both awarded fixed-priced contracts for the refurbishment.
Closing the plant down would have cost $1.6 billion.
---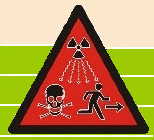 Nuclear Health and Safety News
FDA Unleashes Mass Irradiation of Spinach, Lettuce and Other Vegetables
The
FDA has announced that beginning today, spinach and lettuce sold across
the United States may now be secretly irradiated before it reaches
grocery store shelves. What's "secret" about it? The FDA previously
decided that irradiation warning stickers would not be required on any
food items because it would be "too confusing to consumers." (The word
IRRADIATION apparently has too many letters to be understood to food
buyers.) Thus, irradiated foods will not be labeled as such, and
consumers are going to be left in the dark about all this (except for
those who actually eat the irradiated food, in which case they will
glow in the dark).
AFP: Spanish nuclear plant closed after fire in electrical generator
A Spanish nuclear power plant shut down after an electrical generator fire Sunday, safety officials said, the latest incident at a reactor that has already been hit with record fines for its safety record.
The incident came just weeks after the government vowed to take action against another nuclear station over a radioactive leak last year.
Nuclear waste containers likely to fail, warns 'devastating' report – The Independent
Thousands of containers of lethal nuclear waste are likely to fail before being safely sealed away underground, a devastating official report concludes.
The unpublicised report is by the Environment Agency, which has to approve any proposals for getting rid of the waste that remains deadly for tens of thousands of years.
The Associated Press: Train catches fire after derailment in Oklahoma
A train derailment in central Oklahoma on Friday sent fireballs into the sky but caused no injuries.
Eight cars on the 110-car Burlington Northern Santa Fe train derailed, seven of which were carrying either crude oil or ethanol, company spokesman Joe Faust said. He said he didn't know how many of the derailed cars had caught on fire.
The Georgetown Voice | Chernobyl's concrete ghost town –
"We organize trips to Chernobyl, the site of the greatest environmental disaster in human history!! Great rates for this once-in-a-lifetime opportunity!!" Our hostel's brochure jubilantly displayed these slogans, alongside similarly enthusiastic advertisements for go-karting trips. In one of those dangerous lapses in judgment, six of my friends and I paid $150 each to spend a few hours at Chernobyl, the site of a devastating nuclear reactor explosion, which occurred almost exactly 22 years before our visit.
Finland halts work on nuclear reactor over safety concerns | IceNews – Daily News
Finland's fifth nuclear power plant, which is currently under construction, has been put on ice pending new studies on the safety of its building methods. The suspension resulted from a report recently issued by Greenpeace that found irregularities in the welding.
Although Finland's nuclear safety authority (STUK) rejected many of the claims made by Greenpeace, it will conduct intensive studies on the safety and quality of the welds, which are critical parts of the reactors' structure. STUK's Assistant Director Petteri Tiippana said, The ministry will ask for a report from us on this issue very soon and we are planning to respond to that within the next week".
NewsRoom Finland: Finnish nuclear watchdog to carry out "special inspection" at Olkiluoto
Finland's Radiation and Nuclear Safety Authority (STUK) said in a statement it had handed a supplementary report on its oversight procedures to the government and added it would carry out a "special inspection" of the Olkiluoto nuclear power station building site.
The employment and economy ministry had on Thursday requested a supplementary report following two written questions in Parliament calling STUK's international credibility into question.
Could a big earthquake reduce Manhattan to rubble someday?: Scientific American
A new study from the Earth Institute at Columbia University says there's more seismic activity around the Big Apple than previously thought. Researchers also say they discovered a new active fault line running from Stamford, Conn., 25 miles (40.2 kilometers) west toward the Hudson River. There, this underground fault intersects with another fault line.
Sitting on top of that intersection is the Indian Point nuclear power plant.
Scary stuff perhaps? Maybe—but big earthquakes still remain geologically unlikely around New York City.
Panel to look at corrosion at nuclear plant | Asbury Park Press
An atomic safety panel will take another look at AmerGen Energy Co.'s plans for a 3-D analysis of a corroded radiation barrier at the Oyster Creek nuclear power plant in Lacey.
The U.S. Nuclear Regulatory Commission on Thursday ordered the dispute over whether the analysis would be adequate back to an Atomic Safety and Licensing Board panel within the agency.
Helsingin Sanomat – Pekkarinen calls for additional information from nuclear safety authority over working practices at Olkiluoto reactor site
Welding report adequate, but ministry wants international comparisons on monitoring
The Ministry of Employment and the Economy, or more precisely Minister of Economic Affairs Mauri Pekkarinen (Centre Party), has requested the Finnish Radiation and Nuclear Safety Authority (STUK) provide additional information on the work at the construction site for the new nuclear plant at Olkiluoto.
Earlier this week STUK filed a report to the ministry on alleged welding problems at the site.
NewsRoom Finland: Finnish gov't requests another report on Olkiluoto from nuclear watchdog
Finland's employment and economy ministry said in a statement Thursday it had requested the Radiation and Nuclear Safety Authority (STUK) to produce a supplementary report on the groundrules of the oversight of the Olkiluoto nuclear power station building site.
First look at damaged Windscale pile
The first visual inspection of the damaged areas of the Windscale 1 reactor core has been carried out, over 50 years since a fire ruined the military unit. The extra information should help workers dismantle it more quickly.
---
NRC News
PDF: NRC: New Reactor Licensing Applications
This is NRC's official timeline chart for reactor licensing by design:
AP1000 (Bellafonte, Lee Summer, Harris, Vogtle, Levy Cnty, Turkey Pt)
ESBWR (N Anna, Grand Gulf, River Bend, Victoria Cnty, Fermi)
EPR(Calvert Cliffs, Callaway, Amarillo Power, Bruneau, Nine Mile Pt)
ABWR (South Texas)
USAPWR (Commanche Peak)

FR: NRC: Order imposing additional security measures on sale of radioactive matierals
In the Matter of; All Licensees Authorized To Manufacture or Initially Transfer Items Containing Radioactive Material for Sale or Distribution and Possess High-Risk Radioactive Material of Concern; Order Imposing Additional Security Measures (Effective Immediately)
FR: NRC: Comment Extension An Approach for Determining the Technical Adequacy of Probabilistic Risk Assessment Results for Risk- Informed Activities.
Notice of Granting of Request To Extend the Comment Period of Draft Regulatory Guide (DG)-1200, "An Approach for Determining the Technical Adequacy of Probabilistic Risk Assessment Results for Risk- Informed Activities."
NRC: Technical Basis for Assessing Uranium Bioremediation Performance (NUREG/CR-6973)
In situ bioremediation of uranium holds significant promise for effective stabilization of U(VI) from groundwater at reduced cost compared to conventional pump and treat. This promise is unlikely to be realized unless researchers and practitioners successfully predict and demonstrate the long-term effectiveness of uranium bioremediation protocols. Field research to date has focused on both proof of principle and a mechanistic level of understanding.
ReviewJournal.com – NRC declines to throw out Yucca application
Government regulators this morning declined to throw out the Department of Energy's license application to build a nuclear waste complex at Yucca Mountain.
The Nuclear Regulatory Commission turned back a challenge from the state of Nevada to halt the repository for 77,000 tons of high level radioactive material.
NRC extends Oyster Creek license renewal request
NRC's review of Oyster Creek's license renewal request has been extended by an August 21 commission order referring one technical issue back to an Atomic Safety and Licensing Board panel. In its order, the commission directed the panel to resolve "as expeditiously as is practicable" issues related to operator AmerGen's plans to create a 3-D computer model of corrosion in Oyster Creek's steel drywell containment shell. Nuclear Information and Resource Service and five other groups, who contend that the corrosion could jeopardize future safe operation of the plant, appealed those issues to the commission after the ASLB panel rejected their challenges earlier this year.
FR: NRC: (EIS) for an Early Site Permit (ESP) Application at the Vogtle Electric Generating Plant
Southern Nuclear Operating Company; Notice of Availability of the Final Environmental Impact Statement (EIS) for an Early Site Permit (ESP) Application at the Vogtle Electric Generating Plant Site
FR: NRC: License Renewal of Shearon Harris Nuclear Power Plant, Unit 1
Carolina Power and Light Company; Notice of Availability of the Final Supplement 33 to the Generic Environmental Impact Statement for License Renewal of Nuclear Plants, Regarding the License Renewal of Shearon Harris Nuclear Power Plant, Unit 1
FR: NRC: FUSE petition: Director's decisoin
License Nos. DPR-26 and DPR-64; Entergy Nuclear Operations, Inc.; Entergy Nuclear Indian Point 2, LLC; Entergy Nuclear Indian Point 3, LLC; Notice of Issuance of Director's Decision Under 10 CFR 2.206 Notice is hereby given that the Director, Office of Nuclear Reactor Regulation, U.S. Nuclear Regulatory Commission (NRC or Commission) has issued a Director's Decision with regard to a petition dated June 25, 2007, filed by Mr. Sherwood Martinelli on behalf of Friends United for Sustainable Energy (FUSE)
NRC: NRC Licensing Board to Webcast Sept. 3 Session on Lee Reactor Application as Part of Pilot Program
The Atomic Safety and Licensing Board (ASLB), an independent judicial arm of the Nuclear Regulatory Commission, will provide a live video stream of its Sept. 3 initial prehearing conference in Gaffney, S.C., concerning Duke Energy's Combined License application for the Lee site near Gaffney. The live video stream is part of an ASLB pilot program examining how information technology can be used to enhance the public's ability to observe the board's activities.
The video stream will be available at this Web site: http://www.visualwebcaster.com/event.asp?id=51006. The video, scheduled to start shortly before 9:30 a.m. Eastern Daylight Time, will be available in Windows Media and QuickTime formats. During the conference, the ASLB will hear arguments regarding the admissibility of contentions submitted by the Blue Ridge Environmental Defense League.
---
Nuclear Fuel Cycle News
Controversial Nuke Research Quietly Returns… | Danger Room from Wired.com
Nuclear isomers are back. The controversial field of exploiting excited nuclei, to release atomic energy on demand, was brought low a years back, after some controversial experiments – and some loose talk of creating an "nuclear hand grenade." Now, the field is beginning to thrive once again, as I report in the Guardian. But mindful of earlier controversies, the researchers are keeping a low profile.
Danger ahead with uranium mining – Roanoke.com
I read the story by Max Schulz of the Manhattan Institute that appeared in the Wall Street Journal about uranium mining at Coles Hill in Pittsylvania County ("Cross Country: Virginia is sitting on the energy mother lode," July 26). I have also read numerous quotes from James Kelly, former head of the nuclear engineering program at the University of Virginia on this same subject.
Casper Star-Tribune: Uranium regulators prepare for mining rush
When PowerTech Uranium Corp. began drilling exploration wells in northern Colorado, landowners scrambled to gather baseline water quality information and to learn all they could about the in-situ leach uranium mining process being proposed throughout several western states.
Then in March, a Wyoming Department of Environmental Quality internal report revealed several years-long regulatory violations at the nation's largest operational in-situ uranium mine, Cameco Corp.'s Smith Ranch-Highland mine north of Glenrock.
Cameco takes stake in Niger uranium explorer | Reuters
Cameco Corp (CCO.TO: Quote, Profile, Research), the world's top uranium producer, said on Friday it will take an 11 percent stake in closely held Govi High Power Exploration Inc for $28 million and team up with the company to explore for uranium in Niger.
The deal will also give the Canadian company the right to acquire a further 10 percent stake in GoviEx for $31 million and the miner could eventually boost its holding to 48 percent, for a further cost of between $145 million and $212 million, depending on timing.
timestranscript.com – Uranium drill holes will be fixed: Minister
Natural Resources Minister Donald Arseneault is vowing that uncovered uranium drill holes in the Moncton area will be filled soon or the company will face consequences.
"If a company does not follow the rules or does it negligently, I will not tolerate that," he said.
Arseneault didn't set a firm timeline for ensuring the holes are filled, but said he has the authority to revoke the company's claims if it's not done soon.
FT.com / Companies / Energy Utilities Mining – Areva reactor project given all-clear
Arevas troublesome EPR reactor project in Finland on Wednesday received a clean bill of health after welding work overseen by Bouygues, the French nuclear group's subcontractor, was last week called into question.
timestranscript.com – Gov't must fix uranium damage: Opposition
The Department of Natural Resources is giving a mining company the benefit of the doubt that it will fill holes it left uncovered while drilling for uranium in the Moncton area, says a department spokeswoman.
But Kent South Conservative MLA Claude Williams is calling on government to fix the situation immediately, especially given that a local resident's well is now full of murky water.
---
Nuclear Waste News
Parks nuke dump site to be cleaned in one-foot layers – Pittsburgh Tribune-Review
Although the Army Corps of Engineers is still working out the details for removal of 50,000 tons of radioactive debris from a dump along Route 66, they will do so one foot at a time.
The nuclear burial grounds, technically known as the Shallow Land Disposal Area (SLDA), were established in the late 1950s as a dump for radioactive and toxic chemical waste from the Nuclear Materials and Equipment Corp., or NUMEC, with facilities in Apollo and Parks.
opinion: Kevin Kamps: Atomic waste problem far from solved
Wisconsin's law banning new atomic reactors asks a common sense question: Is the radioactive waste problem yet solved? Twenty-five years after enactment, the answer is a resounding no.
knoxnews.com | Gordon expects NRC to OK nuke import license
U.S. Rep. Bart Gordon, the Democrat from Tennessee, said he is gaining support for legislation that would bar most imports of nuclear waste into the United States, but he said it likely will have to wait until the next session of Congress.
The bill is aimed at keeping EnergySolutions from bringing tons of low-level radioactive waste from Italy and processing it at the company's Oak Ridge facilities — before disposing of the remains in Utah.
Radioactive Waste Recycling No Longer A Pain In The Ash
A new recycling plant will soon recover uranium from the ashes of radioactive garbage to be recycled back into nuclear fuel using an efficient, environmentally friendly technology inspired by decaffeinated coffee. The technique's future may even hold the key to recycling the most dangerous forms of radioactive waste.
ReviewJournal.com – PRESIDENTIAL CAMPAIGN: New ad hits McCain on Yucca
Obama TV spot is second on nuclear waste repository
Democratic presidential candidate Barack Obama began airing a new television ad in Las Vegas on Thursday that criticizes Republican John McCain for supporting the proposed nuclear waste repository at Yucca Mountain.
The ad, "Dangerous," states, "If you don't want nuclear waste here, you don't want John McCain here."
Nuclear waste containers likely to fail, warns 'devastating' report – The Independent
Thousands of containers of lethal nuclear waste are likely to fail before being safely sealed away underground, a devastating official report concludes.
The unpublicised report is by the Environment Agency, which has to approve any proposals for getting rid of the waste that remains deadly for tens of thousands of years.
BBC NEWS | UK | Scotland | Highlands and Islands | Atomic body backs rail proposal
A campaign to route a railway line to the far north of Scotland across the Dornoch Firth has won backing from a nuclear organisation.
The United Kingdom Atomic Energy Authority (UKAEA) said the Dornoch Rail Link would boost the local economy.
The link was mentioned in its submission to Scottish Government consultation on new transport projects.
---
Nuclear Policy News
AFP: Britain still backs British Energy-EDF tie-up: minister
Britain continues to favour a tie-up between British Energy and French energy group EDF, Energy Minist Malcolm Wicks said in an interview published Monday.
Speaking to the Financial Times last week while on a visit to Lagos, Wicks said a deal with EDF was "the most sensible option" and added that the government thought "that's the natural link".
AFP: India will not accept conditions to clinch US nuclear deal: report
India will not accept any new conditions to win approval from nuclear supplier nations for lifting a decades-old embargo on nuclear trade with New Delhi, a report said Saturday.
The statement by Foreign Minister Pranab Mukherjee came a day after nuclear supplier nations ended a two-day meeting in Vienna without reaching agreement on lifting the 34-year-old embargo on nuclear trade with India.
The Cumberland News: International conference at Sellafield
A GROUP of the most eminent experts in highly radioactive work from around the world are flying in to Cumbria for a two-day conference at Sellafield.
The conference will be held at the newly-created National Nuclear Laboratory (NNL).
More than 50 delegates are expected from around Europe, the US, Japan and South Africa for the event – being staged on September 22 and 23 – which also includes a tour of the world-class facilities at the new NNL.
U.S. Push to Expand India's Nuclear Trade Draws Skepticism – washingtonpost.com
A Bush administration proposal to exempt India from restriction on nuclear trade has aroused skepticism from several members of the 45-nation Nuclear Suppliers Group, diplomats said yesterday, making it increasingly unlikely that a deal will be reached in two-day meetings that begin today in Vienna.
U.S. Push to Expand India's Nuclear Trade Draws Skepticism – washingtonpost.com
A Bush administration proposal to exempt India from restriction on nuclear trade has aroused skepticism from several members of the 45-nation Nuclear Suppliers Group, diplomats said yesterday, making it increasingly unlikely that a deal will be reached in two-day meetings that begin today in Vienna.
Op-Ed Contributors – Don't Loosen Nuclear Rules for India – Op-Ed – NYTimes.com
IN the next day or so, an obscure organization will meet to decide the fate of an Indian nuclear deal that threatens to rapidly accelerate New Delhi's arms race with Pakistan — a rivalry made all the more precarious by the resignation on Tuesday of the Pakistani president, Pervez Musharraf.
---
Nuclear Weapons News
AFP: CIA used Swiss to thwart foreign nuclear programs: report
The US Central Intelligence Agency recruited a family of Swiss engineers to help it thwart the Libyan and Iranian nuclear programs as well as an underground supply network of Pakistani nuclear scientist Abdul Qadeer Khan, The New York Times reported on its website late Sunday.
The newspaper said the operation involved Friedrich Tinner and his two sons, who have been accused in Switzerland of dealing with rogue nations seeking nuclear equipment and expertise.
AmericanHeritage.com / Atomic Aftermath
The profound shock felt in Hiroshima on the morning of 6 August rippled outward to the rest of the world, less destructive but hardly less psychologically powerful for its distance from its source. Two days after the bombing, an editorial writer for the Australian Courier-Mail was dumbstruck:
In nuclear net's undoing, a web of shadowy deals – International Herald Tribune
The president of Switzerland stepped to a podium in Bern last May and read a statement confirming rumors that had swirled through the capital for months. The government, he acknowledged, had indeed destroyed a huge trove of computer files and other material documenting the business dealings of a family of Swiss engineers suspected of helping smuggle nuclear technology to Libya and Iran.
WSJ: Russian Nuclear Pact Stalls
The Bush administration's landmark nuclear-cooperation agreement with Russia is unlikely to gain passage before President George W. Bush leaves office, the latest sign of how Russia's offensive in Georgia has roiled the international scene
BBC NEWS | UK | England | Devon | Charge over anti-nuclear protest
A man has been charged with obstructing a highway after the entrance to Devonport Dockyard was barricaded by a group of anti-nuclear campaigners.
Police were called to the dockyard's Camel's Head gate in Plymouth at 0720 BST on Friday after protesters tied ladders together to block the entrance.
Nukes biggest threat to world: Keating – Breaking News
The proliferation of nuclear weapons is the single biggest threat facing the world today, former prime minister Paul Keating says.
Mr Keating, who led the government from 1991 to 1996, said the nuclear Non-Proliferation Treaty (NPT) entered into in 1970 was on the verge of collapse.
BBC NEWS | UK | England | Devon | Anti-nuclear protest at dockyard
The entrance to Devonport Dockyard has been barricaded by a group of anti-nuclear campaigners.
Police were called to the dockyard's Camel's Head gate in Plymouth at 0720 BST after protesters tied ladders together to block the entrance.
Hanford News: Olympia reconsiders nuclear free zone ordinance
The Olympia City Council is reconsidering an ordinance that declared the city a nuclear free zone.
A city council committee will discuss repealing the ordinance at a Tuesday meeting.
Council members say a number of people have called and e-mailed asking the council to repeal the 3-year-old measure.
The Associated Press: Lieberman wants Russia tossed out of G-8
Russia should be temporarily kicked out of the Group of Eight and denied entry into the World Trade Organization as punishment for its actions in Georgia, Sen. Joe Lieberman said Thursday.
Lieberman spoke in Warsaw after visiting Georgia alongside fellow senator Lindsey Graham, a trip they described as a mission of solidarity with the U.S. ally. They were representing the Senate Armed Services Committee.
---
Department of Energy News
FR DOE: ROD Foreign research reactor spent nuclear fuel
Revised Record of Decision for the Environmental Impact Statement on a Proposed Nuclear Weapons Nonproliferation Policy Concerning Foreign Research Reactor Spent Nuclear Fuel
knoxnews.com | 100 tons of weapons material off the book
The National Nuclear Security Administration announced today that 100 tons of highly enriched uranium — enough for about 2,200 nuclear bombs — had been downblended over the past decade to eliminate its weapons capability. All told, the U.S. government has designated 217 tons of HEU as "excess" and scheduled for downblending.
knoxnews.com | POGO questions new security policy at DOE nuke sites
The Project On Government Oversight said the Dept. of Energy is implementing a new policy on security requirements at its nuclear weapons facilities and that the plan — known as Graded Security Protection — will actually decrease the security requirements at some sites.
The new security policy, according to POGO, is replacing what was known as the Design Basis Threat, which set the standards for protection against terrorism. In a prepared statement, POGO exec director Danielle Brian said, "One thing we don't understand is why different sites need different requirements if they are guarding the same thing: highly enriched uranium or plutonium."
Hanford News: Areva to add uranium recovery operation
Areva plans to add newly developed technology to its Richland plant to remove valuable enriched uranium from waste produced there and from waste shipped from other nuclear producers to the plant.
The new technology to recover enriched uranium is a "green process" that relies on a form of carbon dioxide, Areva said.
---
Other Energy News
Newsvine – Bush blames Democrats for high gas prices
President Bush on Saturday blamed the Democratic-led Congress for the high cost of gasoline and renewed his call for expanded offshore drilling to increase U.S. oil supplies.
Offshore Oil Drilling – Green 2008 Election Issues 101 – Obama and McCain Position on Offshore Oil – thedailygreen.com
Offshore drilling became a campaign issue as gasoline prices hit $4 a gallon. Public opinion polls show that not only do Americans want their elected leaders to do something about it, but they think drilling for oil on the continental shelf is a great idea.
Energy Costs – Green 2008 Election Issues 101 – Obama and McCain Position on Energy Costs – thedailygreen.com
The cost of oil peaked above $140 a barrel this summer, nearly double the price a year earlier and 40% higher than worst-case scenarios discussed just months earlier. Gas prices followed suit, peaking well above $4 a gallon during peak driving season and sending drivers, carmakers and politicians all into fits. Heating oil prices started climbing to record levels months before heating season.
Bacteria Power: Future For Clean Energy Lies In 'Big Bang' Of Evolution
Amid mounting agreement that future clean, "carbon-neutral", energy will rely on efficient conversion of the sun's light energy into fuels and electric power, attention is focusing on one of the most ancient groups of organism, the cyanobacteria.
Coal Power Plant Retrofit With Solar : EcoWorldly
New South Wales, Australia is the site of a pilot project where solar thermal technology reduces the use of fossil fuels. Coal and solar generate electricity using the same turbines.
Coal power plants can utilize solar to produce 15%-60% of the electricity. A higher quantity is possible, but requires significantly more modifications to be made to the coal boilers.
Green Bike Project gets rolling
Giving away bicycles to commuters to get them out of their cars is no longer strictly a private enterprise. The state and King County are trying it as well.
A new "green bike" program announced Thursday is aimed at getting 300 workers to reduce their commute trips by 60 percent between now and May.
MIT Chemist Turns to Nature to Solve Solar Energy Problem – Business – redOrbit
Using the sun combined with nature's way of turning solar power into life-sustaining energy can be captured, artificially induced and could provide enough power in less than an hour to run the house, the car and bring on an era of true energy independence.
The power of solar is not on the grand scale of collectors spread over square acres in the west desert, says Daniel Nocera, a widely cited chemist at the Massachusetts Institute of Technology who is scheduled to speak at Utah State University this week.
EnergyBiz Magazine: Geothermal Energy's Potential
The presidential candidates are stumping hard. And while energy and environmental issues are getting frequent mentions, both the Republican and Democratic leaders are neglecting one area: geothermal energy.
It now makes up just a sliver of the electricity generation pie. But experts at the Massachusetts Institute of Technology say that the technology could have far wider applications and be especially useful in times of high energy prices and carbon constraints. Not only is it much cleaner than fossil fuels but it also provides a continuous flow of energy — all at a competitive prices.
Scientists Warn Against Sudden Shift to Biofuels; Climate May be Harmed, not Helped
(NaturalNews) Scientists have increasingly warned that a hasty switch from fossil fuels to biofuels may actually accelerate global warming rather than helping to avert it, leading U.K. Prime Minister Gordon Brown to declare his opposition to new European Union biofuel standards that will soon be going into effect.
Reuters AlertNet – Climate hazard hotspots (cumulative)
This map is from the August 2008 "Humanitarian Implications of Climate Change" report, commissioned by U.N. OCHA and CARE. It shows cumulative humanitarian risk hotspots for all three climate-related hazards studied – floods, cyclones and drought. Areas at risk of more than one type of hazard are considered to be of most concern for humanitarian actors.
Future of Fusion and Clean Energy Power – MIT Week – Popular Mechanics
In the first part of a week-long series at the breakthrough university, our resident geek looks down the belly of extreme machines with forces some 100,000 times stronger than the Earth's—and forecasts the future of efficient energy.
Flat-screen TV gases may be added to climate fight | Environment | Reuters
New greenhouse gases emitted in making flat-screen televisions or some refrigerants might be capped under a planned U.N. treaty to combat global warming, delegates at U.N. talks in Ghana said on Friday.
Emissions of the recently developed industrial gases, including nitrogen trifluoride and fluorinated ethers, are estimated at just 0.3 percent of emissions of conventional greenhouse gases by rich nations. But the emissions are surging.
Intel cuts electric cords with wireless power system – Yahoo! News
Intel on Thursday showed off a wireless electric power system that analysts say could revolutionize modern life by freeing devices from transformers and wall outlets.
Intel chief technology officer Justin Rattner demonstrated a Wireless Energy Resonant Link as he spoke at the California firm's annual developers forum in San Francisco.
Why T. Boone Pickens' 'Clean Energy' Plan Is a Ponzi Scheme | Water | AlterNet
You can't always get what you want, the Rolling Stones counseled. But if you try sometimes, you get what you need. Factor billions of dollars, questionable loyalties and a privatization rap sheet invested more in profit than people into the equation, and you usually can get both what you want and what you need. In the case of hyper-loaded oil tycoon T. Boone Pickens, that means having your cake on climate crisis, fossil fuel addiction, eminent domain, water privatization and corporate earnings — and eating it too.
Newsvine – McCain touts drilling agenda from oil platform
Republican presidential candidate John McCain visited this oil platform in the Gulf of Mexico on Tuesday to call for increased offshore drilling that he claims would lower the cost of food and heating homes.
Will Americans ever bicycle like the rest of the world? | Energy Bulletin
It is a sad commentary on the culture we live in that so many of us are afraid to exercise our right to use the public roads in a non-polluting manner. Believe me, I know how you feel. I went from not riding my bicycle for many, many years and have since become a 4-season rider in the northern midwest. Here are some things that have helped me make the transition.
Newsvine – Climate Change & Australia's water problem…
Australia is the dryest nation on earth, always was always will be, the trouble is Global warming is making the situation worse and rainfall is reducing in a disturbing pattern.
For two centuries since European settlement the States have fought over 'Water-Right's' and the use of water to the detriment of the environment and ultimately to the sustainability of everyone residing here.
The Murray-Darling Basin is 3,370km long, drains one-seventh of the Australian land mass, and is currently by far the most significant agricultural area in Australia. The name of the basin is derived from its two major rivers, the Murray River and the Darling River.
Environmental Skeptics Are Overwhelmingly Politicized, Study Says | Worldwatch Institute
A review of environmental skepticism literature from the past 30 years has found that the vast majority of skeptics, often identified as independent, are directly linked to politically oriented, conservative think tanks.
The study, published in this month's issue of Environmental Politics, analyzed books written between 1972 and 2005 that deny the authenticity of environmental problems. The researchers found that more than 92 percent of the skeptical authors were in some way affiliated to conservative think tanks – non-profit research and advocacy organizations that promote core conservative ideals.
The Raw Story | Auto industry seeks $50b bailout
Detroit automakers, the UAW and their allies on Capitol Hill will launch an all-out blitz over the next few weeks for up to $50 billion in government loans over the next three years — money the companies say would help them survive one of their darkest periods.
VPR Regional News: Electric utilities want more renewable power
Vermont's four largest electric utilities believe the state needs new generating plants to replace at least some of the power they buy from outside sources.
As VPR's Ross Sneyd reports, the companies say the plants should be powered by renewable energy, such as wood or wind.
---
Nuclear Editorial and Opinions
David Fiderer: Energy for Dummies: The GOP's Secret Weapon Is A Clueless Media
Harwood
alluded to the usual stereotypes: "pro-growth versus environmentalism"
and "progress versus not-in-my-backyard." But "nuclear power versus
imported oil" isn't a stereotype. It's a lie. If we built more nuclear
power plants, the impact on our oil imports would be zero. Yes, nuclear
reactors and oil are both types of energy, just as apples and vodka
both types of calories. No one in the real world — the oil business
and the utility business — considers one to be an economic substitute
for the other.
Reduce, reuse, recycle — nuclear waste? – Roanoke.com
Sen. Webb wants to explore whether the U.S. should recycle nuclear fuel rods. The experts are divided, and an investigation is worthwhile.
After a visit to a nuclear fuel processing plant in Lynchburg, Sen. James Webb said he wants to consider whether it's time for the United States to get serious about recycling nuclear waste
Letter: Nothing safe or clean about nuclear power: Times Argus Online
Both Bill Day of Barre and Howard Fairman of Vernon, who wrote about the safety and cleanliness of nuclear power, mentioned nothing about waste – the most toxic radioactive stuff ever created — taking milleniums to store safely in their letters that appeared in the Aug. 3 edition of the Sunday Rutland Herald and Times Argus.
Barnett: What reviving Cold War will end up costing us: Knoxville News Sentinel
The West's re-demonization of Russia is in full swing, with aging advocates barely able to conceal their glee in resurrecting the "good old days." It's a sad commentary on our grand strategic thinking that we so blithely add back the Cold War to our already full plate of global security interests.
STLtoday – Nuclear power is not safe or sustainable
Customers and shareholders of AmerenUE do not stand to benefit from the proposed second nuclear reactor at Callaway County. The cost is estimated at $6 billion to $11 billion.
Customers will have to pay if the Construction Work in Progress law is repealed by the Missouri Legislature in 2009. Taxpaying customers will have to pay through federal subsidies (which the next administration may or may not favor). Shareholders, who probably also would be customers, are paying for Ameren's lobbying efforts and will be the primary payers if the law is not repealed.
Commentary: Keep uranium in the ground | Bemidji Pioneer  | Bemidji, Minnesota
A recent Bemidji Pioneer column promoting uranium mining was ill informed, and furthers some lethal myths. Let me put it this way, the authors, Jack Spencer and Nicolas Loris, may have some general knowledge, but I would wager a bet that I've been inside and to the bottom of more uranium mines than either author. In short, proposing nuclear power and uranium mining is a major policy, economic and environmental mistake.
Reliance on nuclear for power passes buck to future generations – Opinion – USATODAY.com
Reliance on nuclear for power passes buck to future generations I read with interest USA TODAY's editorial in support of building additional nuclear plants. The editorial pointed out how reinforced construction and extensive safety and security measures make these plants resistant to terror attacks and nuclear accidents alike ("As energy demands grow, nuclear deserves new look," Our view, Atomic power debate, Aug. 14).

The Top Nuclear Stories is published twice weekly. It is a produced
using a combination of social bookmarking and programming.
You can view or join the public group and add your own stories
by going here -> http://groups.diigo.com/groups/nukenews
Blogged with the Flock Browser