Welcome to the latest Issue! I've been free of my severe Urinary Tract Infection for the last week. Good news for a change at least for me. I'm late on getting this issue out as I'm working on a major special on Uranium Mining. I've found a new blog editor that is a bit nicer to use to produce this, but am still struggling to be able to upgrade my blog so that I can add videos into the mix as well. Note that on September 20th Europe will be holding a Uranium Mining Action Day. There's also a mining conference in New Mexico.
Ed Markey has spoke out about Bush's push to bypass our interntional treaty obligations with India. Australia's government reinstated its opposition to any further nuclear energy development! Yeah! The Areva story in Finland got a government reprieve over Greenpeace's safety concerns. Brazil has announced plans to build 4 reactors. Canada is still pushing to build reactors but has scaled back its rhetoric as mining issues and economics are starting to be heard by the larger public.
On the local front the head of the NRC was out in Wyoming promoting a new ISL uranium operation while the agency has announced plans to web broadcast the Vogtle hearings. Lots of hearings taking place all over the country – Fermi – NIne MIle Point… Note: does anybody watch the Federal Register's Semi-Annual Agenda? Its odd that the NRC's spring agenda for the Summer fall period never has been posted. There was one article posted on the push for the new EPR design in this issue.
There is a huge amount of news on other issues, including Intel's announcement of discovering a way to transmit electricity wirelessly!
---
Top Nuclear Stories Index
---
Nuclear Reactor News
nbbusinessjournal.com – N.B.'s nuclear twin gets new lease on life
Hydro-Quebec decision to refurbish its only nuclear reactor may yield benefits to New Brunswick.
The Quebec electricity utility will spend $1.9 billion to extend the life of the aging Gentilly 2 Candu 6 nuclear reactor to 2040. Atomic Energy of Canada Ltd. (AECL) and General Electric were both awarded fixed-priced contracts for the refurbishment. Closing the plant down would have cost $1.6 billion.
Monroe Evening News: Nuclear plant plan generates questions
Environmental, safety and economic themes dominated questions that citizens posed about DTE Energy's plans for a new nuclear power plant near Newport during a public meeting with federal Nuclear Regulatory Commission officials in Monroe Wednesday night.
More than 200 area residents, including some from Ohio and Canada, showed up at Monroe County Community College to voice concerns, lend support or just get information about the utility's intent to build a 1,560-megawatt Fermi 3 reactor near its existing Fermi 2 plant.
wcco.com – Hearing Planned On Monticello Nuclear Plant
The public gets a chance to weigh in on Xcel Energy's plan to increase the output of its Monticello nuclear power plant.
The state Public Utilities Commission will hold a hearing at 7 p.m. at the Monticello Community Center.
Xcel wants to increase the plant's capacity to 656 megawatts from 585 by 2011.
The trouble with nuclear power | HeraldTribune
The industry is on an unprecedented uptick as the world tries to lessen its reliance on globe-warming fossil fuels. In the United States, applications for new reactors and extended licenses are soaring. In Florida, which has five nuclear reactors, preliminary approval has been granted for four more.
Fay-related flooding prompts FPL to shut St. Lucie nuclear unit
Flooding from tropical Storm Fay triggered the shutdown of an 839-megawatt nuclear reactor unit at FPL Group's St. Lucie plant, but power supplies are still adequate, the company said today.
Due to flooding in an area that holds equipment and pumps, the St. Lucie 1 reactor was taken offline around 6 a.m. Wednesday, said FPL spokeswoman Leslie Cifelli.
PG&E to replace transformer at Calif. nuclear plant | Reuters
Pacific Gas & Electric Co has decided to replace rather than fix a main step-up transformer that caught fire earlier this week at its Diablo Canyon nuclear power plant in California, a company spokeswoman said on Thursday.
There is yet no schedule for the return of the 1,118-megawatt Unit 2 at the plant near San Luis Obispo, California, said Sharon Gavin, spokeswoman for the utility, which owns and operates the two-unit plant.
Nuclear Engineering International: Escalating costs of new build: what does it mean?
How much has the cost of new nuclear construction increased in recent years and what factors have contributed to cost estimates of up to $7000 per kWe? By Steve Kidd
There is now a huge range of numbers in the public domain about the costs of new nuclear build. It has become clear that estimates produced by vendors a few years ago of below $2000/kWe on an overnight basis (ie without interest costs) were wide of the mark, at least for initial units in a market such as the USA.
Brazil to build another 4 nuclear power plants – Xinhua
Brazil is to build a further four nuclear power plants in addition to finishing the halted Angra III plant, local media said Tuesday.
Two plants will be built in the northeast and the other two will be built in the southeast, where three Angra plants are already located, local media said, adding that the four plants are expected to begin operating by 2014.
Next generation nuclear plant inches ahead
The Department of Energy and Nuclear Regulatory Commission submitted to Congress a licensing plan for the Next Generation Nuclear Plant Aug. 15, moving the Idaho-based project one small but important step forward.
"The licensing strategy … provides a description of the ways in which current NRC light-water reactor licensing requirements need to be adapted for the NGNP project," project development director Phillip C. Hildebrandt said in an email.
Water deal for proposed nuclear plant in SJ Valley
Promoters of a proposed nuclear power plant on the west side of Fresno County have signed a letter of intent with the Westlands Water District, which would provide water for reactor cooling and to produce steam.
Officials of Nuclear Energy Group LLC said Tuesday that their proposal includes a desalinization facility to remove boron and selenium from groundwater.
Power Engineering – Gentilly-2 nuclear plant set for $1.8bn update
Hydro-Québec will invest C$1.9 billion (US$1.79 billion) to refurbish the 675 MW Gentilly-2 nuclear generating station in Bécancour, Quebec. Refurbishing the plant will extend its operation until about 2040.
The project has two components: refurbishment of Gentilly-2 nuclear generating station, commissioned in 1983, and construction of a solid radioactive waste management facility (SRWMF).
Quebec to spend $1.9B on lone nuclear power plant
Quebec will retain its toehold in Canada's nuclear industry by going ahead with a major retrofit of its lone nuclear power plant.
Hydro-Québec announced Tuesday it will spend $1.9 billion to overhaul the aging Gentilly-2 plant near Trois-Rivieres, Que.
It is hoped the extensive renovations will extend the power plant's lifespan to 2040.
Nuke plant leak leads to indefinite shutdown of Miami reactor
Nuke plant leak leads to indefinite shutdown of Miami reactor
Turkey_point One of the two nuclear reactors at Florida Power & Light's Turkey Point plant near Miami has been taken off-line because of a leak, according to the Miami Herald.
San Luis Obispo Tribune | A weekend fire at Diablo Canyon nuclear power plant stops reactor indefinitely
The transformer damaged in the blaze Sunday will have to be replaced, according to plant officials; the cause of the fire has not yet been determined
No date has been set for restarting a reactor at Diablo Canyon nuclear power plant that was the site of a transformer fire early Sunday.
The burned transformer will have to be replaced. The fire also slightly damaged another transformer and other nearby equipment as well as the plant's administration building.
San Onofre nuclear power plant feeling regulatory pressure – Los Angeles Times
San Onofre nuclear plant managers are scrambling to avoid stepped-up oversight from regulators and to resolve worker safety and operational problems that have put the facility's industry ratings significantly below its peers.
The twin-reactor facility ranks among the bottom 25% in overall performance when measured against the nation's other nuclear reactors, according to e-mailed newsletters distributed to plant employees.
Environmental groups challenge new Vogtle reactors plan – The Augusta Chronicle
A consortium of environmental groups will continue its challenge to the U.S. Nuclear Regulatory Commission's pending approval for an early site permit that would allow construction of two new reactors at Plant Vogtle.
Southern Alliance for Clean Energy contends the commission overlooked key issues – such as the impact of huge volumes of water the new reactors would use – in determining there are no significant environmental impacts that would prevent an early site permit from being issues.
---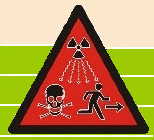 Nuclear Health and Safety News
FDA Unleashes Mass Irradiation of Spinach, Lettuce and Other Vegetables
The FDA has announced that beginning today, spinach and lettuce sold across the United States may now be secretly irradiated before it reaches grocery store shelves. What's "secret" about it? The FDA previously decided that irradiation warning stickers would not be required on any food items because it would be "too confusing to consumers." (The word IRRADIATION apparently has too many letters to be understood to food buyers.) Thus, irradiated foods will not be labeled as such, and consumers are going to be left in the dark about all this (except for those who actually eat the irradiated food, in which case they will glow in the dark).
NewsRoom Finland: Finnish gov't requests another report on Olkiluoto from nuclear watchdog

Finland's employment and economy ministry said in a statement Thursday it had requested the Radiation and Nuclear Safety Authority (STUK) to produce a supplementary report on the groundrules of the oversight of the Olkiluoto nuclear power station building site.
FT.com – Areva reactor project given all-clear
Areva's troublesome EPR reactor project in Finland on Wednesday received a clean bill of health after welding work overseen by Bouygues, the French nuclear group's subcontractor, was last week called into question.
First look at damaged Windscale pile
The first visual inspection of the damaged areas of the Windscale 1 reactor core has been carried out, over 50 years since a fire ruined the military unit. The extra information should help workers dismantle it more quickly.
Earthquake Zone Intersection Threatens Indian Point Nuclear Plant
The nuclear power plant closest to America's largest city is more likely to be hit by an earthquake than previously thought because it sits atop a newly identified intersection of two active seismic zones, earthquake scientists warned today.
The Indian Point nuclear power plant, with its two nuclear generating units, is situated 24 miles north of New York City, on the Hudson River at Buchanan, New York.
Rocky responds to the Department of Labor : Deadly Denial : The Rocky Mountain News
The Rocky Mountain News responds to Department of Labor letters sent to Congressmen Mark Udall and Ed Perlmutter of Colorado and Tom Udall of New Mexico. The congressmen initially wrote to labor officials about the department's failure to respond to the Rocky's Deadly Denial series.
Feds: Stories about nuke workers flawed : Deadly Denial : The Rocky Mountain News
Officials at the U.S. Department of Labor say recent stories in the Rocky Mountain News "paint an inaccurate picture" of the program to compensate Cold War-era workers who became sick while building the nation's nuclear arsenal and "indict the entire program based on a small number of individual claimants' experiences."
The comments came in letters to three U.S. congressmen who had asked the Labor Department why it failed to respond to the findings of a Rocky investigation published last month in a special report called "Deadly Denial."
Hanford News : FDA: Irradiated spinach, lettuce OK to kill germs
Consumers worried about salad safety may soon be able to buy fresh spinach and iceberg lettuce zapped with just enough radiation to kill E. coli and a few other germs.
The Food and Drug Administration on Friday will issue a new regulation allowing spinach and lettuce sellers to take that extra step, a long-awaited move amid increasing outbreaks from raw produce.
RIA Novosti – Russia – Atomstroyexport completes repairs on Chernobyl protective shell
Atomstroyexport, a Russian nuclear power construction company, said on Tuesday it had completed repairs on the concrete and steel shell encasing the Chernobyl reactor one month ahead of schedule.
"Despite the difficult conditions of radioactivity, the work was carried out to a high standard, with a high level of safety for personnel," Atomstroyexport said in a statement. The work involved repairs of an area around 420 square meters over the central part of the reactor's protective shelter.
Spain government vows firm action on nuclear leak | Reuters
Spain's government said on Tuesday it would take firm action against a nuclear plant after the watchdog pressed for charges over its handling of a radioactive leak for which 2,600 people had to be screened.
After a months-long investigation, the Nuclear Safety Council (CSN) on Tuesday asked the government to sanction the Asco I plant on four charges of seriously breaching safety regulations arising from a leak in November.
TMI info center moves to Chester County – PennLive.com
The office that AmerGen Energy will use to give out information about a nuclear emergency at Three Mile Island moves to Chester County next week.
The move means local news organizations will have to send reporters to Coatesville, about 65 miles away, if they want face-to-face access to plant experts. AmerGen will close the center in Susquehanna Township off Interstate 81. The location is the same used by AmerGen's parent company, Exelon Corp., to handle emergencies at its Peach Bottom and Limerick plants.
---
NRC News
FR: NRC: (EIS) for an Early Site Permit (ESP) Application at the Vogtle Electric Generating Plant
Southern Nuclear Operating Company; Notice of Availability of the Final Environmental Impact Statement (EIS) for an Early Site Permit (ESP) Application at the Vogtle Electric Generating Plant Site
FR: NRC: License Renewal of Shearon Harris Nuclear Power Plant, Unit 1
Carolina Power and Light Company; Notice of Availability of the Final Supplement 33 to the Generic Environmental Impact Statement for License Renewal of Nuclear Plants, Regarding the License Renewal of Shearon Harris Nuclear Power Plant, Unit 1
FR: NRC: FUSE petition: Director's decisoin
License Nos. DPR-26 and DPR-64; Entergy Nuclear Operations, Inc.; Entergy Nuclear Indian Point 2, LLC; Entergy Nuclear Indian Point 3, LLC; Notice of Issuance of Director's Decision Under 10 CFR 2.206 Notice is hereby given that the Director, Office of Nuclear Reactor Regulation, U.S. Nuclear Regulatory Commission (NRC or Commission) has issued a Director's Decision with regard to a petition dated June 25, 2007, filed by Mr. Sherwood Martinelli on behalf of Friends United for Sustainable Energy (FUSE)
NRC: NRC Licensing Board to Webcast Sept. 3 Session on Lee Reactor Application as Part of Pilot Program
The Atomic Safety and Licensing Board (ASLB), an independent judicial arm of the Nuclear Regulatory Commission, will provide a live video stream of its Sept. 3 initial prehearing conference in Gaffney, S.C., concerning Duke Energy's Combined License application for the Lee site near Gaffney. The live video stream is part of an ASLB pilot program examining how information technology can be used to enhance the public's ability to observe the board's activities.
The video stream will be available at this Web site: http://www.visualwebcaster.com/event.asp?id=51006. The video, scheduled to start shortly before 9:30 a.m. Eastern Daylight Time, will be available in Windows Media and QuickTime formats. During the conference, the ASLB will hear arguments regarding the admissibility of contentions submitted by the Blue Ridge Environmental Defense League.
Monroe Evening News: What's next in the long licensing process to build a new Fermi ?

Federal officials said the public will have many opportunities to participate in the licensing process for a new DTE Energy nuclear plant.
During a public outreach meeting Wednesday – the first of its kind in the Nuclear Regulatory Commission's Midwest region – agency officials said public involvement will be crucial to the process.
FR: NRC grants MIllstone FONSI
Dominion Nuclear Connecticut, Inc.; Notice of Issuance of Amendment to Facility Operating License and Final Determination of No Significant Hazards Consideration
NRC:- NRC Finds No Significant Environmental Impacts From Extended Operation of Harris Nuclear Plant
The Nuclear Regulatory Commission has completed its final environmental impact statement on the proposed renewal of the operating license for the Shearon Harris nuclear power plant. The report contains the NRC's finding that there are no environmental impacts that would preclude license renewal for an additional 20 years of operation.
The Shearon Harris Nuclear Power Plant is a pressurized water reactor located about 20 miles southwest of Raleigh, N.C. The current operating license expires Oct. 24, 2026. The operator, Progress Energy, submitted an application for renewal of the license Nov. 16, 2006.
NRC meets with public on nuclear reactor process – The Standard Speaker
As PPL Electric Utilities prepares plans to construct its third nuclear power plant near Berwick, the U.S. Nuclear Regulatory Commission is reaching out to the public to explain the permit application process and offer opportunities for public comment on the proposal.
The NRC held the first of many public meetings Tuesday at the Kehr Union Ballroom on the campus of Bloomsburg University. Approximately 50 area residents attended.
In the fourth quarter of 2008, PPL and UniStar Nuclear Energy plan to submit an application to the NRC for a COL, or combined license, to construct and operate an AREVA U.S. Evolutionary Power Reactor near PPL's Susquehanna nuclear power plant at Berwick.
NRC: "NRC and the States: Working Together for Nuclear Safety" Prepared Remarks of NRC Chairman Dale E. Klein Organization of Agreement States Columbus, OH, August 18, 2008
I thought we had a productive discussion last year, when I participated in your annual meeting in Oklahoma City; and I am looking forward to talking with you again, and hearing your questions and concerns.
---
Nuclear Fuel Cycle News
The Cumberland News: International conference at Sellafield
A GROUP of the most eminent experts in highly radioactive work from around the world are flying in to Cumbria for a two-day conference at Sellafield.
The conference will be held at the newly-created National Nuclear Laboratory (NNL).
More than 50 delegates are expected from around Europe, the US, Japan and South Africa for the event – being staged on September 22 and 23 – which also includes a tour of the world-class facilities at the new NNL.
Canada: Times transcript- Gov't must fix uranium damage: Opposition
The Department of Natural Resources is giving a mining company the benefit of the doubt that it will fill holes it left uncovered while drilling for uranium in the Moncton area, says a department spokeswoman.
But Kent South Conservative MLA Claude Williams is calling on government to fix the situation immediately, especially given that a local resident's well is now full of murky water.
Casper Star-Tribune: NRC chairman touts Wyoming uranium mine
At Cameco Inc.'s Smith Ranch-Highland in-situ leach uranium mine, a typical barrel holds about 883 pounds of "yellowcake," which is 83 percent U308, the foundation of nuclear fuel that has sparked a mining rush in Wyoming.
Price-wise, it's worth about $64 per pound on the spot market, and about $45 on contract — the equivalent of about 450 barrels of oil.
Hanford News : Uranium mining lawsuit
In a July 31 story about a lawsuit over uranium mining, The Associated Press erroneously described the upsurge in requests submitted to the federal Bureau of Land Management involving uranium reserves on federal land in Colorado controlled by the BLM.
The 10,730 requests submitted to the BLM in 2007, 5,205 in 2006 and 120 in 2003 were claims to permit individuals or companies to use a parcel of federal land to explore for uranium and possibly build a mine. These were not applications to begin development of mines.
Operations postponed at Monju nuclear reactor : The Daily Yomiuri
The Japan Atomic Energy Agency announced Wednesday it would postpone until February the resumption of operations of the Monju fast-breeder reactor in Tsuruga, Fukui Prefecture.
The JAEA initially planned to resume operations of the reactor, which has remained inoperative since a sodium leak in October 1995.
GAO: Report on DOE's Uranium Tailings Cleanup Program
This is a PDF file with graphics as well as a full December 1995 Report on the status of the agencies cleanup of major tailings sites across the Rockies.
---
Nuclear Waste News
BBC NEWS | UK | Scotland | Atomic body backs rail proposal
A campaign to route a railway line to the far north of Scotland across the Dornoch Firth has won backing from a nuclear organisation.
The United Kingdom Atomic Energy Authority (UKAEA) said the Dornoch Rail Link would boost the local economy.
The link was mentioned in its submission to Scottish Government consultation on new transport projects.
Health Officials Say Campus Bay Safe for Current Use, Not Homes.: Berkeley Daily Planet
While state and county health officials said a chemically contaminated site in southeast Richmond poses no dangers to their current users, concerns remain about past users and those to come.
They also acknowledge that their findings don't include the possible interactions between the more than 100 toxic metals and chemicals found at the site.
Nuke-waste repository under review – The Denver Post
As the presidential candidates tweak their positions on the proposed nuclear-waste repository in Nevada, the Nuclear Regulatory Commission is moving ahead with its review, NRC chairman Dale Klein said Tuesday.
Agency staff are reviewing the federal Department of Energy's 8,600-page application for the Yucca Mountain Repository.
Nuclear-waste issue is part of energy debate | battlecreekenquirer.com | The Enquirer
As the United States pushes to develop new sources of energy, nuclear power once again is a popular topic. Proponents point to the technology's safety record over the past two decades and tout France's ability to generate more than 75 percent of its electricity from nuclear energy. Sen. John McCain has proposed building as many as 45 new nuclear power reactors in the United States by 2030 to ease our dependence on fossil fuels and meet the demand for electricity.
---
Nuclear Policy News
Future of Fusion and Clean Energy Power – MIT Week – Popular Mechanics
In the first part of a week-long series at the breakthrough university, our resident geek looks down the belly of extreme machines with forces some 100,000 times stronger than the Earth's—and forecasts the future of efficient energy.
U.S. Push to Expand India's Nuclear Trade Draws Skepticism – washingtonpost.com
A Bush administration proposal to exempt India from restriction on nuclear trade has aroused skepticism from several members of the 45-nation Nuclear Suppliers Group, diplomats said yesterday, making it increasingly unlikely that a deal will be reached in two-day meetings that begin today in Vienna.
Op-Ed Contributors – Don't Loosen Nuclear Rules for India – Op-Ed – NYTimes.com
IN the next day or so, an obscure organization will meet to decide the fate of an Indian nuclear deal that threatens to rapidly accelerate New Delhi's arms race with Pakistan — a rivalry made all the more precarious by the resignation on Tuesday of the Pakistani president, Pervez Musharraf.
Public can join in reactor talk- Syracuse.com
Nuclear regulators will talk today about the licensing of a fourth nuclear plant in Oswego County at a public meeting on the State University College at Oswego campus.
The session begins at 7 p.m. in Sheldon Hall. Officials will be on hand at 6 p.m. to informally discuss the project with the public.
UniStar, a partnership including Nine Mile Point Nuclear Station owner Constellation, has told the federal Nuclear Regulatory Commission it intends to apply for a license later this year to build and operate a so-called evolutionary power reactor at the site.
Sen. Domenici bid farewell at Alamogordo luncheon; retiring statesman fears for U.S. future – Alamogordo Daily News

Bidding farewell to 36-year New Mexico Senator Pete Domenici, Alamogordo's Committee of 50 had some kind words and gifts for the senator as he moves into retirement.
During a luncheon event Friday, multiple community members stepped up to thank Domenici for the work he has done on behalf of Alamogordo and New Mexico.
No need for nuclear, Government says | The Australian
NUCLEAR power is important for other countries, but not for energy rich Australia, Resources Minister Martin Ferguson says.
Encouraging the development of geothermal energy, however, was exceptionally important, he said.
The federal Opposition has reignited the nuclear energy debate, with frontbencher Ian McFarlane saying Australia must have nuclear power if it is to slash greenhouse gas emissions.
The Associated Press: TVA approves largest rate increase in 34 years
The Tennessee Valley Authority on Wednesday approved its largest electric rate increase in more than 30 years, citing skyrocketing fuel costs and a three-year drought that has sharply reduced its ability to generate cheap hydroelectric power.
Directors for the nation's largest public utility adopted a 20 percent rate increase worth about $2 billion. The increase is expected to be passed along by TVA's 159 distributors to some 8.8 million consumers in Tennessee and parts of Alabama, Georgia, Kentucky, Mississippi, North Carolina and Virginia.
Australia: Liberals reignite nuclear debate – – Breaking News
The Liberals have reignited the nuclear debate, with a frontbencher saying Australia must have nuclear power if it is to slash greenhouse gas emissions.
But the government has vehemently rejected the push and says people do not want nuclear power plants in their suburbs.
Liberal frontbencher Ian Macfarlane opened the latest round of the radioactive debate when he talked up "yellowcake" in a speech.
The Bulletin of Atomic Scientists Online Newsletter
This is the web addition of the Bulletins Newsletter.
Power provider's nuke-plant plan may hurt taxpayers, critics say – Salt Lake Tribune
Power provider Entergy Corp. is advancing its plans to spin off nuclear plants that generate free-market electricity, a deal that may be a boon for shareholders but a potential burden for taxpayers, according to critics, particularly in the Northeast.
If approved by regulators, Enexus Energy Corp., to be based in Jackson, Miss., will become a separate, publicly traded company in the next several months.
Stockholders of New Orleans-based Entergy would receive Enexus shares on a pro-rata basis. The exact number has not been determined.
But there is concern over debts of as much as $4.5 billion that the new company would take on, including up to $3.5 billion paid to Entergy for the plants and other assets.
Entergy deal good for shareholders; others wary – International Herald Tribune
Power provider Entergy Corp. is advancing its plans to spin off nuclear plants that generate free-market electricity, a deal that may be a boon for shareholders but a potential burden for taxpayers, according to critics.
If approved by regulators, Enexus Energy Corp., to be based in Jackson, Mississippi, will become a separate, publicly traded company in the next several months.
---
Nuclear Weapons News
The Associated Press: Lieberman wants Russia tossed out of G-8
Russia should be temporarily kicked out of the Group of Eight and denied entry into the World Trade Organization as punishment for its actions in Georgia, Sen. Joe Lieberman said Thursday.
Lieberman spoke in Warsaw after visiting Georgia alongside fellow senator Lindsey Graham, a trip they described as a mission of solidarity with the U.S. ally. They were representing the Senate Armed Services Committee.
PTI: India urged to sign CTBT
As the Indo-US nuclear deal goes through the motions, India was today asked to sign the Comprehensive Test Ban Treaty(CTBT) by the UN organisation overseeing this non-proliferation measure.
While announcing that Iraq had signed the CTBT in New York yesterday, the Executive secretary of the CTBT preparator commission Tibor Toth said India, North Korea and Pakistan must also become signatories to the treaty.
Clear Channel Removes UCS Ad from Minneapolis Airport
Northwest, the official airline of the Republican National Convention, has taken on a new role of censor. Yesterday it asked Clear Channel Communications to remove a Union of Concerned Scientists' (UCS) anti-nuclear-weapons billboard in the Minneapolis airport because it is "scary" and "anti-McCain." Clear Channel agreed, and plans to take the billboard down today.
---
Department of Energy News
New SRS contractor announces six senior manager changes – The Augusta Chronicle
Savannah River Site's new contractor, Savannah River Nuclear Solutions, has recruited six new senior managers who are coming from positions within Fluor Daniel, Northrop Grumman, Honeywell and the U.S. Department of Energy.
Rich Slocum, the new vice president of site infrastructure and project support services, previously served as vice president of closure services and infrastructure for Fluor Hanford in Richland, Wash.
ËœMajor' waterline break at Y-12 plant confirmed – Oak Ridge, TN – The Oak Ridger
Officials at the Y-12 National Security Complex confirmed Wednesday that they are assessing the cleanup of a World War II-era facility as a result of a major waterline break that occurred on Saturday.
In response to a request for information on the incident, Y-12 spokeswoman Ellen Boatner provided The Oak Ridger with the following statement Wednesday afternoon: "While potable water did overflow into the East Fork Poplar Creek, no permit violations have been detected and there are no impacts to aquatic life."
Feds: Stories about nuke workers flawed : Deadly Denial : The Rocky Mountain News
Officials at the U.S. Department of Labor say recent stories in the Rocky Mountain News "paint an inaccurate picture" of the program to compensate Cold War-era workers who became sick while building the nation's nuclear arsenal and "indict the entire program based on a small number of individual claimants' experiences."
The comments came in letters to three U.S. congressmen who had asked the Labor Department why it failed to respond to the findings of a Rocky investigation published last month in a special report called "Deadly Denial."
Hanford employees fired over alleged fraud | Tri-City Herald
Fluor Hanford has fired three employees it believes are linked to the misuse of a federal government credit card issued for work at the Hanford nuclear reservation.
A single card was used to make fraudulent purchases over at least the past four years, according to a memo sent by Fluor Hanford President Con Murphy to employees Wednesday. Just one person was allowed to sign on the card.
The purchases included tools and electronic equipment, said Fluor spokeswoman Judy Connell.
DeFreese claims arsenic found; county calls test invalid: Knoxville News Sentinel
Soil samples from Knox County's controversial greenwaste facility showed no evidence of buried coal ash, while another test found arsenic in the Solway facility's soil.
A nearly $5,000 study by AMEC Earth & Environmental Inc. found no fly ash or bottom ash visible in the soil or mulch up to 20 feet deep at five locations.
Department of Energy – DOE's Office of Nuclear Energy to Host Workshop for Universities
On Tuesday, August 19, 2008, U.S. Department of Energy's Principal Deputy Assistant Secretary for Nuclear Energy Shane Johnson will welcome 52 universities to the 2009 Office of Nuclear Energy University Program Workshop. Principal Deputy Assistant Secretary Johnson is expected to highlight the important role America's universities play in advancing nuclear energy technology.
Think Progress » Extreme anti-environment Cheney aide up for top Energy Department post.
F. Chase Hutto, a senior Cheney advisor, is the leading candidate to be appointed assistant secretary for policy and international affairs at the Energy Department, the Washington Post reports. Former EPA official Jason Burnett said Hutto is "naturally and philosophically opposed to regulation," adding, "I can't think of a case where Chase advocated more environmental or health protections." The Washington Post had more highlights from Hutto's career:
---
Other Energy News
Scientists Warn Against Sudden Shift to Biofuels; Climate May be Harmed, not Helped
(NaturalNews) Scientists have increasingly warned that a hasty switch from fossil fuels to biofuels may actually accelerate global warming rather than helping to avert it, leading U.K. Prime Minister Gordon Brown to declare his opposition to new European Union biofuel standards that will soon be going into effect.
Reuters AlertNet – Climate hazard hotspots (cumulative)

This map is from the August 2008 "Humanitarian Implications of Climate Change" report, commissioned by U.N. OCHA and CARE. It shows cumulative humanitarian risk hotspots for all three climate-related hazards studied – floods, cyclones and drought. Areas at risk of more than one type of hazard are considered to be of most concern for humanitarian actors.
Flat-screen TV gases may be added to climate fight | Environment | Reuters
New greenhouse gases emitted in making flat-screen televisions or some refrigerants might be capped under a planned U.N. treaty to combat global warming, delegates at U.N. talks in Ghana said on Friday.
Emissions of the recently developed industrial gases, including nitrogen trifluoride and fluorinated ethers, are estimated at just 0.3 percent of emissions of conventional greenhouse gases by rich nations. But the emissions are surging.
Intel cuts electric cords with wireless power system – Yahoo! News
Intel on Thursday showed off a wireless electric power system that analysts say could revolutionize modern life by freeing devices from transformers and wall outlets.
Intel chief technology officer Justin Rattner demonstrated a Wireless Energy Resonant Link as he spoke at the California firm's annual developers forum in San Francisco.
Why T. Boone Pickens' 'Clean Energy' Plan Is a Ponzi Scheme | Water | AlterNet
You can't always get what you want, the Rolling Stones counseled. But if you try sometimes, you get what you need. Factor billions of dollars, questionable loyalties and a privatization rap sheet invested more in profit than people into the equation, and you usually can get both what you want and what you need. In the case of hyper-loaded oil tycoon T. Boone Pickens, that means having your cake on climate crisis, fossil fuel addiction, eminent domain, water privatization and corporate earnings — and eating it too.
Newsvine – McCain touts drilling agenda from oil platform
Republican presidential candidate John McCain visited this oil platform in the Gulf of Mexico on Tuesday to call for increased offshore drilling that he claims would lower the cost of food and heating homes.
Will Americans ever bicycle like the rest of the world? | Energy Bulletin

It is a sad commentary on the culture we live in that so many of us are afraid to exercise our right to use the public roads in a non-polluting manner. Believe me, I know how you feel. I went from not riding my bicycle for many, many years and have since become a 4-season rider in the northern midwest. Here are some things that have helped me make the transition.
Newsvine – Climate Change & Australia's water problem…
Australia is the dryest nation on earth, always was always will be, the trouble is Global warming is making the situation worse and rainfall is reducing in a disturbing pattern.
For two centuries since European settlement the States have fought over 'Water-Right's' and the use of water to the detriment of the environment and ultimately to the sustainability of everyone residing here.
The Murray-Darling Basin is 3,370km long, drains one-seventh of the Australian land mass, and is currently by far the most significant agricultural area in Australia. The name of the basin is derived from its two major rivers, the Murray River and the Darling River.
Environmental Skeptics Are Overwhelmingly Politicized, Study Says | Worldwatch Institute
A review of environmental skepticism literature from the past 30 years has found that the vast majority of skeptics, often identified as independent, are directly linked to politically oriented, conservative think tanks.
The study, published in this month's issue of Environmental Politics, analyzed books written between 1972 and 2005 that deny the authenticity of environmental problems. The researchers found that more than 92 percent of the skeptical authors were in some way affiliated to conservative think tanks – non-profit research and advocacy organizations that promote core conservative ideals.
The Raw Story | Auto industry seeks $50b bailout
Detroit automakers, the UAW and their allies on Capitol Hill will launch an all-out blitz over the next few weeks for up to $50 billion in government loans over the next three years — money the companies say would help them survive one of their darkest periods.
VPR Regional News: Electric utilities want more renewable power
Vermont's four largest electric utilities believe the state needs new generating plants to replace at least some of the power they buy from outside sources.
As VPR's Ross Sneyd reports, the companies say the plants should be powered by renewable energy, such as wood or wind.
Govt announces $50m for geothermal drilling – ABC News (Australian Broadcasting Corporation)
The Federal Government will provide $50 million to the geothermal industry to help it begin making the technology viable for baseload energy production.
Speaking to Alexandra Kirk on ABC Radio's AM program, the Minister for Resources and Energy, Martin Ferguson, said there was huge potential for geothermal energy in Australia.
Abengoa's Corporate Blog: What energy will our grandchildren use?
There are two different aspects to bear in mind when speculating on the future of energy. First, which will be the energy source? And, secondly, what will the energy vector of the future be? Let us now consider both issues.
In 1960, physicist Freeman Dyson indicated, more or less directly, in an article in Science magazine on the search for extraterrestrial civilizations titled "Search for Artificial Stellar Sources of Infrared Radiation" the importance of solar energy in the development of any civilization. In that article Dyson pointed out that a technologically more advanced civilization than ours would build so-called Dyson Spheres, spherical structures surrounding a star, with the aim of taking maximum advantage of the radiation emitted. Therefore, his idea was that the future of an advanced civilization would necessarily opt for making the most of solar energy
Ikea to Sell Solar Panels | Gadget Lab from Wired.com
Ikea's innovation was to cut storage and transport costs with flat-pack furniture, and at the same time bring some simple and attractive design to mass manufacturing. Now the Swedish company plans to bring this buying power to alternative energy. Johan Stenebo of Ikea spinoff company Greentech will invest $75 million in solar companies and wants the retail giant to start selling the products in Ikea store in two to four years.
On American sustainability – summary | Energy Bulletin
Our American way of life is unsustainable; rather than attempting to perpetuate it, we must transition beyond it—quickly. Should we fail to do so, our society will collapse—in the not-too-distant future…
Message to mainstream America: our American way of life—300+ million people enjoying historically unprecedented living standards—has been enabled by our increasingly dysfunctional ecological and economic behavior over the past 200 years. Our existing way of life is therefore unsustainable; in fact, America is facing imminent societal collapse.
Red, Green, and Blue: Colorado to Ditch Two Coal Plants, Moving to Solar and Wind
State regulators in Colorado have given the green light to plans by Xcel Energy to shut down two coal-powered energy plants in the state, and build one of the world's largest utility-scale solar-power facilities.
Following discussions lasting several days, the Colorado Public Utilities Commission (CPUC) backed the power company's voluntary decision to close the two coal-fired plants at Denver and Grand Junction, making Xcel the first utility in the U.S. to make such a move solely in an effort to reduce emissions.
World Geothermal Power Generation Nearing Eruption
With fossil fuel prices escalating and countries searching for ways to reduce oil dependence and greenhouse gas emissions, capturing the earth's heat for power generation is garnering new attention. First begun in Larderello, Italy, in 1904, electricity generation using geothermal energy is now taking place in 24 countries, 5 of which use it to produce 15 percent or more of their total electricity. In the first half of 2008, total world installed geothermal power capacity passed 10,000 megawatts and now produces enough electricity to meet the needs of 60 million people, roughly the population of the United Kingdom. In 2010, capacity could increase to 13,500 megawatts across 46 countries—equivalent to 27 coal-fired power plants.

Think Progress » McCain To Visit Oil Platform Owned By Chevron; McCain's National Finance Co-Chairman Lobbies For Chevron
Today, Sen. John McCain (R-AZ) is touring an oil rig off the coast of Louisiana in order to highlight his support for increased domestic offshore drilling.  Although he will not join McCain today, Louisiana Gov. Bobby Jindal (R) promoted McCains oil rig visit in an appearance on Fox and Friends this morning.
ThomHartmann.com – Transcript: Georgia and Oil rant
Thom fits recent events in Georgia into a historical context and into the competition for oil
This is a very, very serious situation, what's going on in Georgia, and I want to take it, bring it out to the whole great big picture because the media won't do it. The corporate media won't do it. And the Republican Party definitely won't do it and the Democrats probably won't do it because they're all, by and large, to one degree or another, complicit in how this all came about. So let's just kind of play the way back machine here, all the way back to 1860. In 1860, I think it was 1865 or 1867 [1859], the first oil well, Colonel Drake drilled the first oil well in the United States in Titusville, Pennsylvania, the first gusher and thus began the American era of oil. And we had a hell of a lot of oil in the United States. Pennzoil was the Pennsylvania Oil Company.
The vow of silence is broken | Gristmill
Finally someone in the mainstream media has seen fit to share with the public one of the basic facts necessary to understand the energy politics of the last two years:
Senator McCain did not show up for the crucial vote [to extend the renewable tax credits] on July 30, and the renewable energy bill was defeated for the eighth time. In fact, John McCain has a perfect record on this renewable energy legislation. He has missed all eight votes over the last year — which effectively counts as a no vote each time. Once, he was even in the Senate and wouldn't leave his office to vote.
…
The fact that Congress has failed eight times to renew them is largely because of a hard core of Republican senators who either don't want to give Democrats such a victory in an election year or simply don't believe in renewable energy.
US may clamp down on oil futures trading- International Business-News-The Economic Times
Congress may outlaw elements of oil futures trading that lawmakers found distorted demand and contributed to the 69% surge in prices in the past year.
US legislators are considering limits on the number of oil contracts an investor can hold and may increase disclosure requirements. Speculators such as Goldman Sachs Group use the practices to bet on price swings, which may drive up prices, though they have no intention of taking delivery of underlying goods, lawmakers say.
---
Nuclear Editorial and Opinions
Reliance on nuclear for power passes buck to future generations – Opinion – USATODAY.com
Reliance on nuclear for power passes buck to future generations I read with interest USA TODAY's editorial in support of building additional nuclear plants. The editorial pointed out how reinforced construction and extensive safety and security measures make these plants resistant to terror attacks and nuclear accidents alike ("As energy demands grow, nuclear deserves new look," Our view, Atomic power debate, Aug. 14).
Nuclear talk electrifying | The Coloradoan,
In a recent Soapbox, Lisa Olivas castigated Gov. Bill Ritter for saying that nuclear power is going to be part of our future, correctly deducing that if there is going to be nuclear power, there will need to be mining for uranium. So, should there be nuclear power and, if so, is it safe?
Currently, the United States derives 20 percent of its electricity generation from nuclear power, while all nonhydroelectric renewable sources, including solar and wind power, provide about 2.5 percent and coal provides about 50 percent.
Nukes to the rescue? – Los Angeles Times
John McCain is wrong. As I argued on Tuesday, John, if an investment has economic merit, government does not need to subsidize it or order the market to consume the fruit of that investment. But if an investment lacks economic merit, no amount of government favoritism will turn that ugly economic duckling into a beautiful, wealth-creating swan.
Without subsidies, nuclear power plants would never have been built in the first place, and certainly wouldn't be built today. Let's briefly look at all of the handouts going to that industry:
Plan promoting nuclear plants raises fears in community – Opinion – USATODAY.com
An energy plan pushing nuclear power is frightening to me and many of my friends and neighbors ("A risky technology," Opposing view, Atomic power debate, Thursday).
I live near the Paducah Gaseous Diffusion Plant in Paducah, Ky. It's the only operating uranium-enrichment facility in the USA and has been opened since 1952. It is a monster. More horrible than a monster movie.
The Top Nuclear Stories is published twice weekly. It is a produced
using a combination of social bookmarking and programming.
You can view or join the public group and add your own stories
by going here -> http://groups.diigo.com/groups/nukenews
Blogged with the Flock Browser
Tags: nuclear, energy, n-weapons, uranium, fuel-cycle, wind, solar, us, global, california