What a week.  Obama goes nuclear just in time to shake up things.  But let's do the big picture.  The UK investigation of the Iraqi invasion is no bigger story out there.  For anyone in the U.S. with cable TV, you can check for coverage on the inquiry.  Sunday, C-Span played the entire exchange between the commissioners and Tony Blair. They covered Jack Straws cross earlier in the week.  There is no doubt that Tony knows how to hold his own and did so through an entire day of questions.  For any american with a bit of a perspective, it shouldn't come as a surprise when seeing perspectives that might appear alien or even anti-american…  In this, case a bit of refreshing commentary could be snatched on occasion.  Yet, will the inquiry white wash the UK's role in the hundred's of thousands of civilians killed as a result of regime change?  Sadly, it would appear the main culprit in this will never be investigated at all.
In other news Areva is restructuring, calls for international solidarity with the Belarussian anti-nuclear movement are being requested protest in France took place by Greenpeace over n-waste transport, TEPCO (Japan's largest nuclear utility) is considering taking on a major investment role in the NRG South Texas situation, China is very upset at a $5 billion arms deal with Taiwan and talks with N. Korea appear to be moving again, while of course, the entire world is now shaking its fist at Iran.  Nigeria is starting to move ahead with nuclear, while their is a dispute in Switzerland over moving ahead, just as there are major new battles in the UK and Scotland over reactors as well as a new safety report that was released.  A fairly interesting 6 part series on GNEP was produced out of Canada and Chile has a scandal on its hands over a dead nuclear worker, cranking up public opposition to a nuclear push in that country.
In the U.S. Obama threw a small nuclear turd ($54 billion in loans and a slanted blue ribbon post Yucca committee)  to the industry in his state of the union address.  NRG came out on Sunday that it is on the verge of abandoning its South Texas reactor plans as CPS's is going ahead with a $32 billion lawsuit against them over lying about the costs.  Entergy's Vermont Yankee lost just about the entire state's support this past week setting the stage for the first reactor re-licensing to be stopped anywhere in the country.  Utah is now a taking stronger stand against the whole DU n-waste agenda.  Make sure to take a good look at who is on Obama's blue ribbon commission. Hi Pete!  Harvey Wasserman has a good comment (in the policy area). Lots to crunch!
---
Top Nuclear Stories Index
---
Nuclear Reactor News
Public Citizen – Nuclear Renaissance Dealt Blow by South Texas Project Troubles
"A critical court ruling today rang the first chime in what could be the death knell of the so-called nuclear renaissance, starting with the failed expansion of the South Texas Project (STP).
This afternoon's ruling by 408th District Court Judge Larry Noll that CPS Energy can safely withdraw from the proposed STP expansion project without losing all its investment offers the utility and the city of San Antonio the cue they've been waiting for to exit the national nuclear stage. Combined with the NRG Energy CEO's announcement during a shareholder and press conference call this morning that NRG would wind down the project as quickly and economically as possible if CPS withdraws or STP does not receive federal loan guarantees, this news marks a major blow to those who claim nuclear power is a viable alternative to fossil fuel energy. The expansion project calls for two new nuclear reactors at a site with two existing reactors."
WRS | Talks stall over nuclear power plants
"The cantons of Bern, Solothurn and Aargau say they will not sign the agreement on the allocation of tax revenues from new nuclear plants.
The three say not one of the solutions is satisfactory either legally or politically and it should be the electricity companies who come up with an agreement.
The Senate had asked each canton to submit a proposal in anticipation of the building of new nuclear plants."
UK Government nuclear consultation farcical, say locals – The Ecologist
"Local residents say they have been insulted' rather than consulted' over Government plans for new nuclear power stations
Local campaign groups have given a damning verdict on Government engagement with local communities over its plans for new nuclear power stations and have called for a new round of consultations to take place.
The groups, representing residents in ten of the communities earmarked by the Government as potential sites for new reactors, gave evidence to MPs from the Energy and Climate Change Committee earlier this week.
Jim Duffy, from campaign group Stop Hinkley, told MPs that the timing, advertising and location of the consultations had been unacceptable. "
Tripling Loan Guarentees for Nuclear Power Would Shift Unacceptable Risks From Industry to Taxpayers, Science Group Says | Union of Concerned Scientists
"The Union of Concerned Scientists (UCS) today leveled criticism at an expected Obama administration announcement that it will significantly boost federal loan guarantees for new nuclear power plants.
The Wall Street Journal reported today that the Obama administration plans to triple federal loan guarantees for new nuclear reactors, from $18.5 billion to $54 billion. Ellen Vancko, nuclear energy and climate change project manager at UCS, said "increasing loan guarantees for nuclear power beyond what Congress already has authorized would shift unacceptable risks from the nuclear industry to U.S. taxpayers. This is a prime example of pork barrel politics on behalf of special interests." "
CPS and NRG are headed toward Splitsville
"The air blowing overhead in the brightly lit courtroom made it hard to hear at times. Overhead projectors illuminated PowerPoint presentations on both sides of the room up front. There were microphones and laptops, too, some plugged into outlets along the walls.
And yet, with all the electricity thrumming through, nothing burned up CPS ratepayer dollars faster than the dozen-plus lawyers squabbling over the tattered relationship between CPS Energy and NRG Energy Inc., its co-owner in the floundering attempt to build two new nuclear plants at the South Texas Project.
Relationships being what they are, the most consistent comparison made since the dispute broke into the open late last year has been divorce. It seemed too easy at first, but then on Monday, Jelynne LeBlanc-Burley, the new interim general manager at CPS, wondered why my colleague, Anton Caputo, and I sat on the NRG side of the courtroom."
NRG balks at new reactors without loan guarantees | Reuters
"* Second setback to new US reactors in January
* NRG sees possible $400 mln pretax write-off
NEW YORK, Jan 29 (Reuters) – NRG Energy Inc (NRG.N) CEO David Crane said Friday the company would not pursue the $10 billion construction of two nuclear reactors in Texas, if an ongoing dispute with co-owner CPS Energy causes NRG to miss out on federal loan guarantees needed to finance the project.
This could be the second setback for new nuclear reactors in the United States, after FPL Group Inc (FPL.N) said this month it would halt billions of dollars in capital expenditures, including development of two new reactors, after getting a negative rate case ruling from Florida regulators."
NRG suffers setback in nuclear trial
"The judge overseeing CPS Energy's nuclear lawsuit frustrated lawyers for Nuclear Innovation North America on Wednesday as they tried to introduce evidence they said would show that utility executives knew they'd lose their investment if they withdrew from an expansion of the South Texas Project nuclear plant.
State District Judge Larry Noll denied attorneys for NINA and parent company NRG Energy the ability to offer anything outside the actual language of the contracts to be submitted.
CPS attorney Ricardo Cedillo wants Noll to rule that the utility has the right to withdraw from the project and that it will have no further financial obligations if it does but would continue to own and control a 50 percent interest as a tenant in common with NINA."
BBC News – Council rules out Cumbria greenbelt land nuclear sites
"Councillors in Cumbria have come out against plans which could see new nuclear power stations built on greenbelt land.
Three sites – at Sellafield, Braystones and Kirksanton – have been highlighted by the government as being suitable for new generating stations.
But county councillors say they will only support a new station on the site of the existing Sellafield facility. "
Bruce Power PART 6 of 6: The future of Bruce Power and nuclear energy
"The future of nuclear energy will have stiff competition with competing green renewable and future novel technologies that have a higher approval rating with the public. There is an especially strong grassroots pro sustainable movement in Calgary that doesn't involve the nuclear energy equation.
The question whether the public's disapproval of nuclear energy will force governments that are part of the GNEP to reconsider is likely not a scenario that will come to fruition. With an increasingly energy hungry world, it looks as if nuclear power is here to stay on a local and global level. In time, engineers and scientists may solve the nuclear waste issue and come up with new ways to appease the skeptics who are pro sustainable energy that doesn't involve nuclear.
"
Environmental groups weigh in on Vt. Yankee – WCAX.COM Vermont News
"Several environmental groups got a chance to weigh in on the future of Vermont Yankee Wednesday morning at a hearing convened by the Vermont Public Service Board.
The hearing follows news that Vermont Yankee officials mislead regulators under oath about the existence of underground pipes at the nuclear plant.
The groups at Wednesday's hearing argued Vermont Yankee has lost all credibility and they are calling for a new cost analysis for the decommissioning of the plant.
A lawyer for Vermont Yankee told the board the company understands concerns the environmental groups have and agrees all misinformation should be stricken from the record."
VPR News: Yankee Loses Support Of Governor And Regulators
"In one day, Entergy Vermont Yankee appeared to lose the critical support of both the governor and state regulators.
Governor Jim Douglas said the company has lost his and the public's trust due to radiation leaks and a series of misstatements about underground pipes at the nuclear power plant.
This could have a major effect on Yankee's request to continue operating for another 20 years. VPR's John Dillon has more.
(Dillon) Governor Douglas appears to be losing patience with Vermont Yankee. "
EDF Meets Lawmakers To Talk Nuclear Power – Baltimore News Story – WBAL Baltimore
"Constellation Energy's new partner, EDF of France, briefed lawmakers on Wednesday on its plan to build a nuclear power plant in Maryland.
The briefing was billed as a meet-and-greet for lawmakers to meet those who hold the future of Maryland's nuclear energy industry in their hands. Members of the group are from France and the UK.
The state Public Service Commission approved the deal allowing EDF to partner with Constellation. EDF executives went to Annapolis to introduce themselves and brief legislators on their nuclear ambitions — specifically, building a new nuclear power plant at the Calvert Cliffs site."
TEPCO mulls stake in NRG Texas nuclear plant | Reuters
"NRG-CPS Energy lawsuit complicates ownership question
HOUSTON, Jan 27 (Reuters) – A Japanese electric utility is mulling a stake in a Texas nuclear plant under development by NRG Energy Inc (NRG.N), which is a leading contender for billions of dollars in federal loan guarantees.
Tokyo Electric Power Co Inc (9501.T), operator of the world's largest nuclear plant in Japan, is considering taking a stake in the $10 billion-plus project to be built in South Texas by 2016, said a spokesman for the Japanese utility.
TEPCO's interest surfaced just as NRG's nuclear development unit and San Antonio utility CPS Energy prepared to square off in court in a dispute over CPS' right to reduce its ownership share or withdraw from the project."
List of buried piping released – Brattleboro Reformer
"On Sunday, Entergy Vermont Yankee electronically filed a document with the Vermont Public Service Board detailing the extent of buried piping at the nuclear power plant in Vernon.
The list was in response to a recent controversy over whether Yankee executives supplied adequate information about buried piping to the PSB and Nuclear Safety Associates, which was tasked with conducting a reliability assessment of the power plant.
Entergy has applied to the Nuclear Regulatory Commission to extend the operating license of Yankee for another 20 years, from 2012 to 2032. In addition to NRC approval, Entergy must also receive a certificate of public good from the Public Service Board and the OK from the Vermont Legislature.
The list encompasses more than 40 buried or subsurface pipes and systems, which Entergy executives and plant staff had previously said did not exist. "
Charleston Regional Business Journal | Revised schedule for nuclear plant construction approved
"S.C. Electric & Gas Co. has won approval for a revised production schedule for the two nuclear reactors it intends to build in Fairfield County.
The utility applied to the S.C. Public Service Commission last year to revise parts of its construction schedule while not adjusting the final target dates for the two reactors to be ready, in April 2016 and January 2019.
In its filing, the utility asserted that the schedule changes were necessary as it gets contracts in place for plant construction and the fabrication of components.
The filing had been opposed by the Friends of the Earth environmental group. It cited concerns that the federal Nuclear Regulatory Commission has raised over the Westinghouse reactor design that SCE&G plans to use. Delays in federal approval of that design would keep SCE&G from keeping its schedule, the group argued, but the Public Service Commission did not agree. SCE&G said that it will press Westinghouse to address the federal agency's concerns and keep its schedule intact.
Changes to the project's capital cost schedule that resulted from the revised schedule also were approved by the commission."
Nuclear lawsuit under way
"Nuclear Innovation North America looked to score a quick knockout Monday as the massive nuclear lawsuit filed by CPS Energy got under way.
408th District Court Judge Larry Noll was expected to announce Tuesday whether the tactic worked.
NINA, which is being sued by CPS over the teetering proposal to build two more reactors at the South Texas Project, asked Noll for a summary judgment, a move that would give NINA a victory in the first phase of the case.
NINA, which is a partnership between NRG Energy and Toshiba, contends that CPS should lose the roughly $350 million it has invested in the project and its ownership rights if it withdraws. Its attorneys argued an abbreviated version of the case Monday.
"It is pretty clear that NRG is intent on trying to convince a judge that our customers should lose all of their investment, said CPS acting General Manager Jelynne LeBlanc-Burley, adding that she still holds out hope for a settlement.
CPS is suing NINA for $32 billion, claiming the company pulled CPS into the deal by making fraudulent claims and then orchestrated a misinformation campaign through the media to force CPS out."
North West Evening Mail | Kirksanton nuclear meeting – special report
"GOVERNMENT officials were grilled by 350 members of the public over plans to build a nuclear power plant in Kirksanton.
Angry residents made their voices heard with calls for the Department of Energy and Climate Change to pull the plug on the project.
The meeting, held on Saturday at Millom School, followed a three-day exhibition in Millom Network Centre."
Documents Show Nuclear Plant Owner Knew Of Pipes – wbztv.com
"Operators of the Vermont Yankee nuclear plant knew as recently as November of 2007 that there were underground pipes at the plant that top plant officials later said didn't exist, documents filed with state officials indicate.
A sworn statement from Vermont Yankee chief engineer Norm Rademacher could help determine whether the plant officials intentionally misled state officials about the underground pipes in sworn Public Service Board testimony, unsworn testimony to lawmakers and at least one e-mail to a legislative consultant.
Questions about the pipes came up repeatedly in a special investigation ordered by the Legislature in 2008, as it prepared to decide a question it still hasn't: whether Vermont Yankee should be allowed to operate for 20 years past its current license expiration date of March 2012.
"
NJ utility opens info center to promote nuclear | dailyrecord.com | Daily Record
"A new environmental center in southern New Jersey aims to build the case for more nuclear power.
New Jersey's largest utility, Public Service Energy Group, unveiled its Energy & Environmental Resource Center in Salem on Monday.
The 6,000-square-foot facility features exhibits on climate change and electrical generation.
The center is near Artificial Island, which is home to three nuclear plants. The company is seeking to have their licenses renewed and to build a fourth.
Officials say one purpose of the education center is to promote nuclear power as an environmentally friendly way to generate electricity.
Growth of nuclear power has been stalled in the U.S. since the Three Mile Island partial meltdown in 1979."
Green River nuclear power proposal sparks big questions – Salt Lake Tribune
"A fledgling company's plan to build a 3,000 megawatt nuclear power plant near the Green River in eastern Utah is generating more questions than answers.
What would happen to the spent nuclear fuel from the two-reactor plant proposed by Utah-based Blue Castle Holdings?
If the Utah Division of Water Rights deems there is enough water in the Green River for the plan, what happens to 50,000 acre feet of water required each year to cool it?
Who would get the electricity generated by the plant?
And last, but not least, is the proposal economically feasible, or would it require federal loan guarantees and tax incentives? And are those means available? "
Steve Kirsch: Chu v. Orszag: Why Chu Is Right and Orszag Is Wrong
"The White House has proposed barring Energy Department research on fast reactor recycling of nuclear waste and technical support for licensing of small, modular light-water reactors, drawing protests from Energy Secretary Steven Chu that such prohibitions will have broad adverse effects, including hurting the U.S. nuclear industry's renaissance; crimping U.S. ability to influence other countries' fast reactor designs to address proliferation concerns; and taking away nuclear waste disposal options that might be considered by the administration's planned blue-ribbon panel on alternatives to the Yucca Mountain repository.
In the letter, Chu said he "strongly disagree[s] with the policy direction [proposed by OMB] concerning allowable nuclear energy R&D activities.""
Saudi Not Considering Nuclear Power, Oil Adviser Says  – Bloomberg.com
"Saudi Arabia is not considering developing an atomic energy program, even as neighboring oil producers pursue nuclear plants to meet power demand and diversify domestic energy sources.
"We are ruling out nuclear energy for now, Mohammed Salim Sorour al-Sabban, who also heads Saudi's United Nations climate negotiations, said in an interview in Riyadh today. "We are joining the International Renewable Energy Agency and we will focus on solar energy as a renewable.
Saudi Arabia aims to boost solar energy projects and export electricity from such plants, al-Sabban said. "
Yankee: More radioactive woes: Rutland Herald Online
"Entergy Nuclear has hired a Washington, D.C., law firm to assist the company in its internal investigation over whether company officials lied to state regulators last year over the existence of radioactivity in buried pipes, which appear to be the source of increasing levels and types of radioactivity leaking at the Vernon reactor.
The Nuclear Regulatory Commission confirmed Friday that cobalt-60 and zinc-65, which are much more dangerous radioactive isotopes than tritium, have also showed up in dangerous levels in an underground trench where tritium registered up to 2 million picocuries earlier in the week.
Cobalt-60 registered at 13,000 picocuries, while the federal reportable levels are 100 picocuries per liter. For zinc-65, the level was 2,460, while the reportable level is 300 picocuries per liter. For tritium, the level is 20,000 picocuries for drinking water, and 30,000 picocuries in general. The most recent test in the trench for tritium put it at 1.6 million picocuries."
Nuke plant rehab may cost P45B, says Kepco – INQUIRER.net
"-The rehabilitation of the mothballed 620-megawatt Bataan Nuclear Power Plant (BNPP) may cost roughly P45 billion, according to a report submitted Friday to the state-owned National Power Corp.
According to a government official privy to the matter, the BNPP rehabilitation cost report was submitted by Korea Electric Power Co. (Kepco), as part of a feasibility study it had conducted on the nuclear facility."
VPR News: Nuclear Engineer Says He Alerted State About Yankee Pipes Last Summer

"State officials reacted strongly last week when Vermont Yankee admitted it had underground pipes that could leak radioactivity.
But the news should not have come as a complete surprise. A nuclear engineer who advises the legislature says he alerted the state last summer and fall about the potential problems with the underground pipes.
VPR's John Dillon reports:
(Dillon) Arnie Gundersen is a nuclear engineer who works as a consultant for the Legislature to keep track of Vermont Yankee issues.
Gundersen also serves on a Public Oversight Panel that reviewed Yankee's reliability to operate for another 20 years. The oversight panel asked Yankee if it had underground pipes that could leak – and plant officials repeatedly said no.
That information turned out not to be true. Yankee disclosed last week that it has underground pipes – and that the pipes could be the source of radioactive tritium found in a groundwater monitoring well 30 feet from the Connecticut River. "
---
Nuclear Health and Safety News
Health Assessment for Portsmouth, Paducah Construction Workers Came After Apology by Secretary Richardson – Huntington News Network
"Years after the Manhattan Project, the Department of Energy learned that workers exposed to nickel powder at various sites, including those at Oakridge, Pudacha, and Portsmouth Gaseous diffusion Plants, were at high risk. In fact, the data strongly suggested that women and African Americans were most susceptible.
What did the DOE do? According to a paper, NUCLEAR POWDER/ NUCLEAR WEAPONS: The Untold Story, the agency in 1976 created a "political" study that falsified the true mortality for workers exposed to nickel power in the workplace. Urine testing had revealed purposefully negligent air monitoring. The nickel levels found in the urine of the K-25 workers were ten to hundreds of times higher than any other nickel workers in this country and around the world.
In short, as the global warming emails have accused scientists, two-third (the women and African Americans) were excluded due to the government's need to have an outcome that would show workers unharmed by nickel dust. Waste handling operations at K-25 (Oak Ridge) nuclear waste operations — and other locations — reported hazy, smoky and foggy nickel dust conditions.
"
Is public at risk if nuclear plants are attacked? – Local / Metro – TheState.com
"Beneath a moonless sky, terrorists rip through the razor-wire fence ringing a nuclear power plant and quickly overpower guards.
Using explosives capable of destroying armored military vehicles, the terrorists blast a hole in the side of a huge concrete canister holding spent nuclear fuel.
No one is sure what could happen next.
Could the attack cause radiation to leak into the atmosphere? Would the release be enough to endanger the public? Should security, which was beefed up at nuclear plants after the 9/11 terrorist attacks, be bolstered even more?
Although experts consider chances of such a nightmare scenario to be remote, the Nuclear Regulatory Commission is considering whether it needs to change safety rules, including those at South Carolina facilities.
One possible revision would require operators to evaluate the impact of a bomb attack on dry cask storage units used to hold spent fuel at three of South Carolina's four nuclear power plants."
Lawsuit alleges death damages from Armstrong County nuclear plants – Pittsburgh Tribune-Review
"A Rhode Island law firm that won major settlements against the tobacco industry filed a federal lawsuit Friday on behalf of three Kiski Valley residents who allege wrongful death, personal injury and damages from the operations of two former nuclear fuels plants in Apollo and Parks.
Although the lawsuit, filed by the Providence-based law firm Motley Rice, does not disclose a dollar figure sought in damages, the court document states that "… incidents to health, property and the environment are extremely dire and can be measured in the millions, if not billions of dollars."
The defendants, Babcock & Wilcox Power Generation Group and the Atlantic Richfield, operated a uranium fuel processing plant in Apollo and a plutonium plant in Parks from 1957-86."
News: Lung problems seen in Chernobyl kids
"Children exposed to 137Caesium (137C) released from the Chernobyl disaster fallout show signs of breathing difficulties, according to research published online this week in Environmental Health Perspectives. The research adds changes in lung function to the list of health problems associated with long-term exposure to the radiation.
The long term prognosis of these children is poor, Erik Svendsen and colleagues write. "Some will probably develop significant respiratory problems as they age.
Chernobyl was the most serious nuclear accident in history. One of the plant's reactors exploded in 1986, showering radioactive material across many European countries with parts of Russia, Belarus and Ukraine worst hit. The health of people living in these countries has been affected by the radiation, which is known to cause thyroid cancer, leukaemia, cataracts, and cardiovascular disease.
More than twenty years after the event people living in some areas continue to be exposed to radioisotopes that linger in the environment through tainted water supplies and locally grown food. One of these is the Ukrainian farming district of Narodickesky, which lies 80km west of the nuclear power plant. The region experienced considerable radioactive fallout from the disaster leaving the soil in some areas heavily contaminated with 137C, according to the authors.
"
Australian war veterans denied nuclear compensation right | The Daily Telegraph
"THE Rudd Government has refused to help Australian veterans suing the British Government over radiation exposure during atomic bomb tests in the 1950s and '60s.
A group of survivors and their families are joining a class action after 800 British nuclear veterans were granted permission to sue the UK Ministry of Defence.
Many of the soldiers were covered in radioactive fallout from the blasts while wearing just a hat, shorts and boots and were later treated for radiation sickness."
The Radiation Boom – Case Studies – When Medical Radiation Goes Awry – NYTimes.com
Because New York State is a leader in monitoring radiotherapy and collecting data about errors, The Times decided to examine patterns of accidents there and spent months obtaining and analyzing records. Even though many accident details are confidential under state law, the records described 621 mistakes from 2001 to 2008. While most were minor, causing no immediate injury, they nonetheless illuminate underlying problems. Following are 18 accidents representing a variety of medical mistakes."
Arizona Silver Belt: More than $61.6 million paid on claims prepared in Globe

"To date, the U. S. government has paid out $61,650,000 on some 1,213 claims prepared right here in Globe under the federal Radiation Exposure Compensation Act.
The majority of these claims are called downwinders, filed on behalf of persons who became ill with one of the certain type of cancers on a government approved list while living here in Gila County between Jan. 21, 1951 and October 1958, for a total period of 24 months, or for the period of June 1962 through July 3l, 1962.
However, one needs to examine the U.S. Justice Department's list of approved cancer diseases, because not all cancers are eligible for compensation for downwinders. In addition, the compensable disease list differs for other types of claims available under this federal act, if they are used. "
Nuclear watchdog reveals harmful safety incidents – Telegraph
"Britain has had seven safety breaches of "actual consequence" at its nuclear power stations in the last decade one of which was classed as serious.
Operators of Britain's nuclear power stations reported 1,343 incidents to the Health and Safety Executive since 2001. The authority's inspectors classified 773 of them as posing no threat, while 563 were safety anomalies.
But seven incidents, five of which were related to power plants operated by British Energy, have been listed as harmful.
The most recent occurred last year at Dungeness B, after British Energy had been taken over by French nuclear giant EDF, when there was found to be "non-compliance or inadequacy" in its safety arrangements. "
Former Soldier's Death Furthers Chile's Nuclear Energy Debate
"Conscript was part of class-action suit against the state
The death last Friday of a former Chilean soldier who was suing the state for health damages after he was overexposed to radiation once again highlights concerns over the future use of nuclear energy in Chile.
Manuel Mella Tapia, 41, guarded the La Reina nuclear research facility near Santiago between 1987 and 1989 as part of his compulsory military service. Tapia was diagnosed with leukemia in 2008 and had been waiting for a bone marrow transplant at Santiago's Clinica Alemana.
He was one of 64 ex-conscripts petitioning the government for US$85 million in compensation after being exposed to radioactive material while serving at the La Reina facility (ST. Oct 22, 2009). At least half of the men have experienced health problems related to radiation poisoning. "
Nuclear Engineering International: Incident at Gronau enrichment plant
"Urenco is investigating after a worker at Germany's Gronau enrichment plant was exposed to uranium hexafluoride.
The incident occurred on 21 January when, during preparation of a container, a release of the radioactive substance occurred. One employee of who was operating at that time was admitted to hospital as a precaution for 24 hours for observation.
The affected air was passed through filters and the readings on the plant stack were below the regulatory limits, Urenco said in a statement. The appropriate authorities were immediately informed.
Meanwhile, Urenco, which operates enrichment plants in the UK, Germany and the Netherlands, has deemed 2009 "another year of strong business performance. The company also says its fourth enrichment plant in the USA is ready to start commercial operation, subject to receipt of regulatory approval."
Three steps to reducing nuclear terrorism / The Christian Science Monitor – CSMonitor.com
"America's nuclear weapons and the threat of nuclear terrorism are interconnected. How the US handles its arsenal must change.
The United States is on the cusp of making a needed shift on policy related to nuclear weapons.
The last time the US had a congressionally mandated review of its nuclear status was in 2002. In that Nuclear Posture Review, declassified portions contained no mention of preventing nuclear terrorism. The latest review, slated to be finished in March, appears to indicate that America's nuclear arsenal and the threat of nuclear terrorism are interconnected issues. That means that how the US handles its nuclear weapons will have to change."
Hanford employment records verified for ill worker program –  | Tri-City Herald
"The old Hanford records vault in Richland is being used for sleuthing these days.
Since the federal government approved a program to compensate ill Hanford workers in 2000, a staff that now numbers more than 10 has been assigned to help compile Hanford information.
The first step for most applicants for the program is verifying they worked at the Hanford nuclear reservation and then when and where.
It's not as easy as it might sound.
Hanford seems to have both too many records and, yet, also not enough.
Department of Energy and contractor workers have 25,000 boxes of Hanford records stored in Richland near the Federal Building.
And another 100,000 boxes are stored in Seattle at the Federal Record Center."
AFP: Cherie Blair to act for Aborigines in nuclear case

"The barrister wife of former British prime minister Tony Blair will represent a group of Australian Aborigines suing the British government over nuclear testing on their land, a report said Saturday.
Aboriginal Legal Rights Movement spokesman Neil Gillespie said Cherie Blair had been engaged by a group from Emu Field, in Australia's red desert centre, who are seeking compensation over 1953 atomic tests by Britain.
Five cases had been lodged in the British courts over illnesses allegedly linked to the fallout from two nuclear weapons exploded in the Great Victoria Desert in October 1953."
Daily Reflector: Roll Call: House legislation on stolen nuclear materials approved
"Here's how area members of Congress voted on major issues in the week ending Jan. 22.
STOLEN NUCLEAR MATERIALS: Voting 397 for and ten against, the House on Jan. 21 sent President Obama a bill (HR 730) designed to improve international cooperation in locating stolen nuclear and radiological materials. The measure calls upon the administration to negotiate nuclear forensics agreements under which countries would do a better job of policing loose nukes and sharing sensitive information. The bill also seeks to bolster Department of Homeland Security programs against terrorists' dirty bombs or conventional nuclear weapons."
Nuclear safety: When positive is negative – tech – 19 January 2010 – New Scientist

"WHEN news spread in December 2007 that an ageing nuclear reactor in Canada might shut down for much longer than its scheduled two weeks, the world caught its breath. The reactor, at Chalk River in Ontario, is the world's biggest supplier of radioactive isotopes for medical use, and diagnostic tests for cancer and heart disease were put on hold while radiologists scrambled to find alternative supplies. It was called a crisis. All the while, lay people couldn't help but wonder: did no one foresee this? Did no one think that this half-century-old reactor might someday need to be replaced?"
Aid for ex-nuke workers – Sun Chronicle
"Some former employees of Metals and Controls Corp. who worked with radioactive material for nuclear weapons and later became ill with certain cancers may be eligible for benefits from the federal government.
The U.S. Department of Labor issued a press release Thursday announcing that employees at Metals and Controls who worked at the company between 1952 and 1967 have been added to the federal government's Energy Employees Occupational Illness Compensation Program.
Metals and Controls was purchased by Texas Instruments in 1959."
Study: Nuclear plant radiation may be to blame for cancer spike – News – Standard Speaker
"Thyroid cancer rates in Pennsylvania soared in recent decades and radiation from nuclear power plants may be the cause, a study released Thursday said.
Joseph Mangano, who authored the study which appeared in the International Journal of Health Services and is executive director for the Radiation and Public Health Project, called the growth in the number of cases "an epidemic."
Pennsylvania's incidence of thyroid cancer in the mid-1980s was 40 percent below the national rate, and now the rate is 44 percent above the national rate, he said.
"Something occurred to change Pennsylvania's rate from low to high, and one of these possible factors is radiation from reactors," Mangano said.
Some of the highest thyroid cancer rates occur in eastern Pennsylvania, which has the nation's largest concentration of nuclear reactors, including the Susquehanna Steam Electric Station in Salem Township, he said."
Former Oak Ridge hospital workers notified of new medical benefits
"The U.S. Department of Labor is notifying certain former Oak Ridge Hospital employees about compensation and medical benefits they may be eligible to receive.
It involves all former employees who worked at the hospital between May 15, 1950, and December 31, 1959.
The Department of Labor says a new class of employees has been added to the Energy Employees Occupational Illness Compensation Program Act's (EEOICPA) Special Exposure Cohort (SEC).
The EEOICPA provides compensation and medical benefits to workers who became ill due to working in the nuclear weapons industry.
Survivors of qualified workers may also be entitled to benefits. "
Independent: Post '71 uranium workers may get recognition
"Post '71 uranium workers employed as miners, millers and ore transporters between 1971 and 1982 have been trying for years to be recognized by the U.S. government as having illnesses that should be compensated under the federal Radiation Exposure Compensation Act.
During those years New Mexico's uranium workers made up about one third to one half of all uranium workers in the United States. While a large number of them are ill, to date, they have no medical benefits as provided to pre-1971 victims, no compensation, and no one to go to bat for them in Washington. But that could be about to change."
---
NRC News
NRC – NRC to Discuss Process for Review of License Renewal Application for Diablo Canyon Nuclear Plant
"The U.S. Nuclear Regulatory Commission staff will conduct two public meetings on Feb. 9, to discuss the agency's review process for the license renewal application for the Diablo Canyon nuclear power plant, located near San Luis Obispo, Calif.
The meetings will be held at the Embassy Suites Hotel, 333 Madonna Road, San Luis Obispo. The first session will begin at 1:30 p.m. and continue until 4:30 p.m., as necessary. The second session, which will offer the same presentations as the earlier one, will get under way at 7 p.m. and continue until 10 p.m., as needed.
Both meetings will begin with NRC staff presentations on how the license renewal review will be conducted. Following the presentations, attendees will be able to ask questions of the staff.
The NRC will host an open house beginning one hour before each meeting during which people can talk informally with agency staff.
Under NRC regulations, the original operating license for a nuclear power plant has a term of 40 years. The license may be renewed for up to an additional 20 years if NRC requirements are met. "
FR: NRC: PG&E EIS Diablo Canyon relicensing
"Pacific Gas & Electric Company; Notice of Intent To Prepare an Environmental Impact Statement and Conduct the Scoping Process for Diablo Canyon Nuclear Power Plant, Units 1 and 2 Pacific Gas & Electric Company (PG&E) has submitted an application for renewal of facility Operating License Nos. DPR-80 and DPR-82, for an additional 20 years of operation at the Diablo Canyon Nuclear Power Plant (DCPP), Units 1 and 2. DCPP Units 1 and 2 are located in San Luis Obispo County, California, approximately 12 miles west-southwest of the San Luis Obispo city limits. The current operating licenses for DCPP, Units 1 and 2, expire on November 2, 2024 and August 26, 2025. The application for renewal, dated November 23, 2009, was submitted pursuant to Title 10 of the Code of Federal Regulations (10 CFR) part 54, which included the environmental report (ER). A separate notice of receipt and availability of the application was published in the Federal Register on December 11, 2009 (74 FR 65811)."
Oyster Creek plant fuel pump test failure leads to NRC reprimand | APP.com | Asbury Park Press
"A problem with a pump at Oyster Creek Generating Station resulted in a violation by the plant's operators, Exelon Nuclear.
A Nuclear Regulatory Commission inspection report of Oyster Creek revealed a "very low safety significance" finding.
A letter from Ronald R. Bellamy, the NRC's chief Projects Branch 6 Division of Reactor Projects, to Exelon Generation Co. Senior Vice President Charles G. Pardee, stated that the agency's inspection was completed on Dec. 31, 2009.
"The report documents one self-revealing finding of very low safety significance that was determined to involve a violation of NRC requirements," the letter states.
Bellamy states in the letter that the NRC is treating the finding as "a noncited violation.""
---
Nuclear Fuel Cycle News
Presidential Memorandum — Blue Ribbon Commission on America's Nuclear Future | The White House
"Expanding our Nation's capacity to generate clean nuclear energy is crucial to our ability to combat climate change, enhance energy security, and increase economic prosperity. My Administration is undertaking substantial steps to expand the safe, secure, and responsible use of nuclear energy. These efforts are critical to accomplishing many of my Administration's most significant goals.
An important part of a sound, comprehensive, and long-term domestic nuclear energy strategy is a well-considered policy for managing used nuclear fuel and other aspects of the back end of the nuclear fuel cycle. Yet the Nation's approach, developed more than 20 years ago, to managing materials derived from nuclear activities, including nuclear fuel and nuclear waste, has not proven effective. Fortunately, over the past two decades scientists and engineers in our country and abroad have learned a great deal about effective strategies for managing nuclear material. My Administration is committed to using this advanced knowledge to meet the Government's obligation to dispose of our Nation's used nuclear material."
Public input on uranium set | The Coloradoan
"Colorado mining regulators have finalized a hearing schedule for proposed state rules that will determine how Powertech USA can proceed with its plans to construct a uranium mine in Weld County less than 15 miles northeast of Fort Collins.
Powertech is in the process of obtaining state and federal approval for its Centennial Project in situ, or "in place," uranium mine between Nunn and Wellington near the Larimer County line.
If built, the mine would use a baking soda solution to leach the uranium from an underground rock formation, possibly affecting underlying aquifers.
Since Gov. Bill Ritter signed a 2008 law, House Bill 1161, requiring companies doing in situ leach mining to safeguard groundwater, state mining regulators have been working with Powertech and others in the uranium mining industry to write rules governing how the law is implemented."
Canon City Daily Record – Legislation takes aim at uranium mill cleanup
"On Tuesday, environmental activists announced legislation that will be proposed in the state House of Representatives soon.
The Uranium Processing Accountability Act would require uranium processors to comply with clean-up orders before new applications are processed, strengthen public oversight of bonding requirements; require processors to inform residents about threats to their water if they have registered wells in close proximity to known groundwater contamination; and require processors to amend their operating license before accepting new sources of "alternate feeds.
The legislation would affect the Cotter uranium mill south of Canon City. "
New federal uranium storage facility opens – UPI.com
"The National Nuclear Security Administration says it has authorized the start-up of the new Highly Enriched Uranium Materials Facility.
NNSA officials said the opening of the "ultra-secure" warehouse facility at the Y-12 National Security Complex — near the Oak Ridge National Laboratory in Tennessee — marks a major milestone in its efforts to create a modern, 21st century nuclear security enterprise.
The $549 million facility is the Y-12's largest construction project in more than 40 years. It is designed to consolidate enriched uranium storage into a single state-of-the-art facility that reduces operating costs and improves security, efficiency and operations, officials said."
Brazilian police discover 450 kg of contraband uranium ore | Top Russian news and analysis online | 'RIA Novosti' newswire

"Police in the north Brazilian state of Amapa have unearthed a cache with 450 kg of enriched uranium ore, a dangerous mineral used for nuclear arms production.
The operation to seize radioactive material was a result of four-month work by investigators, who found a bag of pitchblende on Friday in a remote area of tropical rainforest.
Pitchblende, or uraninite, is an extremely radioactive mineral used as a major component for the production of fuel for nuclear power plants and nuclear arms.
An investigation is underway.
Brazil's nuclear capabilities are considered the most advanced in Latin America. The country runs its sole nuclear power plant, Angra, with two reactors, and a third is under construction."
Used nuclear fuel arrives from abroad 012210 – The Augusta Chronicle
"Spent nuclear fuel shipped under heavy guard from Israel and Turkey is the latest batch of weapons-grade material now stored at Savannah River Site.
The shipment — four casks with 131 spent fuel assemblies — entered the U.S. through the Charleston Naval Weapons Station and was moved by truck to SRS last week.
The material contains highly enriched uranium — a critical ingredient for nuclear weapons — and marks the 50th such operation completed since 1996, when the U.S. government launched a program to recover material in foreign countries that could be vulnerable to exploitation by terrorists."
---
Nuclear Waste News
Obama to zero out Yucca Mountain funding, pull license – Sunday, Jan. 31, 2010 | 11:50 a.m. – Las Vegas Sun
"President Barack Obama plans to zero out funding for Yucca Mountain and "take steps" to withdraw the project's pending license application, according to a preview of the 2011 budget that will be announced Monday.
The president's intention to pull the license application — a promise he made while campaigning in Nevada — would be one of the most critical moves yet in stopping the proposed nuclear waste dump in Nevada."
Radioactive dump still a toxic issue for Russia's Angarsk – Bellona

"A public hearing in the Siberian city of Angarsk, the reluctant hometown of a uranium enrichment enterprise, was another testament to the nuclear industry's endless foot-dragging over unsafe practices of storing radioactive waste. City authorities rejected the plant's proposal to leave its uranium tails storage facility on Angarsk's territory, while legally taking it out of city limits. Angarsk is still waiting for its toxic inhabitant to provide more efficient solutions to handle the waste. Below is a comment by Andrei Ozharovsky. Andrei Ozharovsky, 29/01-2010 – Translated by Maria Kaminskaya
Radioactive waste next door
The uranium enrichment enterprise Angarsk Electrolysis Chemical Combine (AECC), founded in 1954, is located right on the outskirts of Angarsk, a city of 241,000 in Russia's Irkutsk Region in Southeast Siberia. In fact, AECC's production-related sites – including open-air yards housing containers with highly toxic radioactive waste – are within city limits."
Domenici named to nuclear commission « New Mexico Independent
"Secretary of Energy Stephen Chu named former U.S. Senator Pete Domenici to a panel to study alternatives for nuclear waste disposal. The Blue Ribbon Commission on America's Nuclear Future "will provide recommendations for developing a safe, long-term solution to managing the Nation's used nuclear fuel and nuclear waste" according to Peter St. Cyr.
The panel will be co-chaired by former Congressman Lee Hamilton and former Deputy National Security Advisor Brent Scowcroft."
Federal funds aim to clean up nuclear wasteland – CNN.com
"The federal government has set aside nearly $2 billion in stimulus funds to clean up Washington State's decommissioned Hanford nuclear site, once the center of the country's Cold War plutonium production.
That is more stimulus funding than some entire states have received, which has triggered a debate as to whether the money is being properly spent.
The facility sprawls across approximately 600 square miles of south-central Washington, an area roughly half the size of Rhode Island. It was built in the 1940s as part of the "Manhattan Project" to develop the first atomic weapon during World War II. "
Tooele Transcript Bulletin – Herbert Keep foreign nuclear waste out
"Governor makes opposition clear during multifaceted State of the State address
Governor Gary Herbert used his first State of the State address to make sure nobody misunderstands his position on the importation of low-level foreign radioactive waste into the state of Utah.
"While on the subject of protecting Utah's extraordinary environment and unsurpassed quality of life, let me be clear: I remain opposed to the importation of foreign nuclear waste in Utah, Herbert said."
Budget cut could trash Yucca data – ReviewJournal.com
"A panel weighing the Energy Department's license application for building a nuclear waste repository at Yucca Mountain wonders what will happen to 80 million pages of supporting documents if funding to keep track of them is slashed after September.
"If the system doesn't work and those documents can't be retrieved, that's roughly akin to tossing it in the waste basket," said Administrative Judge Thomas Moore of the Nuclear Regulatory Commission's Construction Authorization Board.
His comment Wednesday during a hearing in Las Vegas was aimed at preserving more than two decades of scientific work about the site, 100 miles northwest of the Las Vegas Valley. That's where the Department of Energy had planned to bury 77,000 tons of highly radioactive waste and used reactor fuel.
After the license application was submitted in the waning months of the Bush Administration, the Obama administration and Energy Secretary Steven Chu have said the site now is not an option for a national nuclear waste repository. Nevertheless, the agency's effort to seek a license is continuing, at least through the end of the 2010 fiscal year."
Ind. Senate OKs bill regulating radioactive hauls – BusinessWeek
"The Indiana Senate has passed legislation that would boost the state's regulations for radioactive materials being shipped within the state.
The Senate voted unanimously Tuesday to send the bill sponsored by state Sen. Jim Arnold to the Indiana House for consideration.
The LaPorte Democrat says his bill is needed to keep Indiana safe from dangerous materials that require delicate handling because of their radiation threat.
His bill would require the state's Homeland Security agency to issue a permit for the transportation of radioactive materials within Indiana.
Shippers of radioactive material would have to tell the state how much material they plan to transport, when it will be shipped and what route the shipments will take through the state."
Public largely critical of depleted uranium disposal – Salt Lake Tribune
"State has already borne a heavy burden from the nuclear industry, one Utahn says.
Utah's depleted uranium regulations should ensure no harm will come to the public or the environment as long as the waste remains dangerous — and that, said some Utahns on Tuesday, means the radioactive waste does not belong in a shallow disposal site in western Utah.
"What disturbs me is that this company thinks we are so dumb in this state that we don't understand what is going on," testified Jeri Roos, at the Utah Division of Radiation Control's public hearing on a proposed regulation for depleted uranium.
"What matters is we don't want it, just like the other states don't want it."
The hearing attracted more than three dozen people during an hour filled with remarks that were sometimes passionate, sometimes critical and sometimes highly technical. "
Yucca project assailed – News – ReviewJournal.com
"Nevada's lead attorney took a stab Tuesday at killing the Yucca Mountain nuclear waste project, arguing before a licensing board that the Department of Energy neglected to consider the failure or absence of a key safety feature.
Also, Marty Malsch, a lawyer with a Washington, D.C.-area firm retained by the state, told nuclear regulators the repository's design should be rejected because it is only 20 percent complete.
Those were two of 11 legal challenges the Nuclear Regulatory Commission's Construction Authorization Board heard in the first day of oral arguments. The hearing comes two years after the DOE submitted its license application for building a repository for the nation's highly radioactive waste and used reactor fuel at a disposal site inside a volcanic-rock ridge 100 miles northwest of Las Vegas."
DOE Issues Final EIS for Decommissioning West Valley Project — Environmental Protection
"The U.S. Department of Energy (DOE) has issued the Final Environmental Impact Statement (EIS) for Decommissioning and/or Long-Term Stewardship at the West Valley Demonstration Project and Western New York Nuclear Service Center, DOE/EIS-0226.
The EIS evaluated the decommissioning and long-term stewardship alternatives at the West Valley Demonstration Project (WVDP) and Western New York Nuclear Service Center in West Valley, N.Y. DOE worked in partnership with the New York State Energy Research and Development Authority (NYSERDA) to develop a preferred alternative before issuing the final environmental impact statement.
The action alternatives examined in the EIS included: "
Utahns voice opposition to depleted uranium storage | Deseret News
"A chorus of opposition to the storage of depleted uranium in Utah rang out Tuesday night during a public hearing on a proposed rule that would put in place additional restrictions.
The hearing, intended to gather input on those new restrictions, instead focused more on general outright opposition to storing the radioactive waste altogether.
"You err on the side of caution; you err on the side of protection," said Robert Henline, who added that it was "unfortunate he had to come before the board at all."
Provo resident Jeri Roos called depleted uranium "a very nasty waste."
"We may not understand all the science, but what matters is we don't want it," Roos said."
Thousands protest against nuclear waste site near Tarragona | Spanish News
"Thousands have demonstrated in Asco, Tarragona, against a planned nuclear waste storage near the town, shouting slogans calling for the resignation of the municipalities' mayor, Rafael Vidal.
The president of the Generalitat, Jose Montilla has announced that he opposes the candidacy of Asco to hold the nuclear waste graveyard.
Citing that Catalunya generates more than 40 per cent of the nuclear energy that is produced in the whole of Spain, Montilla defended the "solidarity" between terroritories demanding that the site be located elsewhere in Spain."
AFP: Activists block nuclear shipment in France

"Greenpeace activists said Monday they were blocking a train transporting nuclear waste to the French port of Cherbourg from where it was to be shipped to Russia.
Four activists who had chained themselves to the railway line near the harbour were removed early Monday morning by police but more activists were blocking the line at a different location, they said.
"We were dislodged in Cherbourg, but we are continuing our action some 20 kilometres (12 miles) from the city, where we are physically blocking the passage of the train transporting nuclear waste," Greenpeace representative Yannick Rousselet told AFP.
Two Greenpeace activists were chained to the rails just metres from the train, which had stopped, he said."
Sen. Steve Murphy: Nothing beats the real thing | StarTribune.com
"For most of his years as a state senator from Red Wing, there have been often been two versions of Steve Murphy — the legislative diplomat and the brash-talking DFLer who bluntly speaks his mind in the hallways.
Just days after Murphy announced he would not seek re-election, both versions were on display Monday.
Here, for example, were two quotes from Murphy on a legislative proposal regarding nuclear waste — one made in a more conciliatory letter and the other in comments to reporters after a hearing:
The letter: "I firmly believe that the underlying crux of your bill, our need to prepare our state for further delay, needs to be developed and implemented.""
Diane Farsetta: Dump nuke provisions in Clean Energy Jobs Act
"Would a truly clean energy source produce one of the nation's most hazardous substances? Of course not.
So why include provisions on nuclear reactors in the state's Clean Energy Jobs Act, recently introduced in the Legislature? Nuclear reactors generate high-level radioactive waste, which is one of the nation's most hazardous substances, according to the U.S. Government Accountability Office.
In a November report, the respected nonpartisan agency found there were no good options for dealing with the radioactive waste. And as the federal government continues its decades-long struggle to find a solution to this grave public safety, environmental and political problem, the costs to taxpayers and ratepayers will skyrocket.
In the meantime, radioactive waste is piling up at 80 sites in 35 states, including three sites in Wisconsin. Many sites have active nuclear reactors, where the mounting waste problem has forced plant operators to rearrange the racks holding spent fuel in (cooling) pools  to allow for more dense storage, according to the GAO report. "Even with this re-racking, spent nuclear fuel pools are reaching their capacities."
ANSAmed: SPAIN: PROVINCE OF GUADALAJARA VETOS YEBRA NUCLEAR WASTE DUMP
"The Province of Guadalajara has today passed a measure which unanimously rejects the candidacy of the Municipality of Yebra (Guadalajara) to host a temporary centralised nuclear waste depot to stockpile waste from all of the country's nuclear power plants. The motion prevents all of the municipalities of the Province from standing as candidates to host the plant as well as preventing the central government from taking any such requests stemming from the province's municipalities into consideration, "in view of the community and political rejection regarding them". "
Plans to store nuclear waste near Torness are opposed – EastLothian Today
"The possibility of radioactive waste being stored near Torness Power Station, Dunbar, was condemned this week.
candidate, blasted the idea as "a disgrace" and the SNP's own candidate Andrew Sharp voiced his strong opposition to the use of East Lothian as a nuclear "repository."
East Lothian MSP Iain Gray said: "This is unnecessary."
---
Nuclear Policy News
At least 15 Vermont towns to vote on Yankee: Times Argus Online
"Voters in at least 15 Vermont town will be asked whether they support calling on the Legislature to block the Vermont Yankee nuclear plant from operating past 2012.
A resolution circulated by critics of the Vernon reactor and its owner, Louisiana-based Entergy Corp., also asks the Legislature to hold Vermont Yankee to its pledge to clean up nuclear waste on its site.
Activists had to gather signatures within towns to include the Vermont Yankee resolution on warnings for Town Meeting, which is held the first Tuesday in March."
The Free Press – Harvey WassermanL Will Obama guarantee a new reactor war?
"Amidst utter chaos in the atomic reactor industry, Team Obama is poised to vastly expand a bitterly contested loan guarantee program that may cost far more than expected, both financially and politically.
The long-stalled, much-hyped "Renaissance" in atomic power has failed to find private financing. New construction projects are opposed for financial reasons by fiscal conservatives such as the Heritage Foundation and National Taxpayers Union, and by a national grassroots safe energy campaign that has already beaten such loan guarantees three times.
New reactor designs are being challenged by regulators in both the US and Europe. Key projects, new and old, are engulfed in political/financial uproars in Florida, Texas, Maryland, Vermont, New Jersey and elsewhere.
"
Nuclear Engineering International: Areva to restructure
"Areva is to set up two new divisions for nuclear and renewable activities, so that it can be in a better position to capitalize on the development clean technologies.
The new operational structure will be made up of six business groups (Mining, Front End, Reactors & Services, Back End, Renewable Energies and T&D, which is in the process of being sold to Alstom/Schneider). Previously there were four Business Groups (see chart below).
"
Energy guru: Use efficiency, renewables, not nukes – CharlotteObserver.com
"Energy thinker Amory Lovins will speak at Salisbury's Catawba College on Feb. 23. Lovins is co-founder of Rocky Mountain Institute, a think-and-do tank that applies market-based solutions to efficient use of resources. Time magazine last year named him one of the world's 100 most influential people. He talked with energy and environment writer Bruce Henderson; comments are edited for clarity and brevity."
Nuclear Power Gets Strong Push From White House – NYTimes.com
"The Obama administration moved vigorously on two fronts Friday to promote nuclear power, proposing to triple federal loan guarantees for new projects and appointing a high-level panel to study what to do with nuclear waste.
Administration officials confirmed that their federal budget request next week for 2011 would raise potential loan guarantees to more than $54 billion from $18.5 billion.
The newly formed panel will examine a vastly expanded list of options for nuclear waste, including a new kind of nuclear reactor that would put some of it to use. The current $18.5 billion in loan guarantees were provided in the 2005 Energy Act, but have not been disbursed because of long bureaucratic delays. The Energy Department has said it is set to start issuing those soon. Because the loan guarantees are supposed to cover 80 percent of the construction cost, the current sum now available would cover only about three projects. "
Obama Said to Seek $54 Billion in Nuclear-Power Loans (Update3) – Bloomberg.com
"President Barack Obama, acting on a pledge to support nuclear power, will propose tripling U.S. loan guarantees for new reactors to more than $54 billion, an administration official said.
The additional loan guarantees in Obama's budget, which will be released Feb. 1, are part of an effort to bolster nuclear-power production after the president called for doing so in his State of the Union address Jan. 27. In a conference call with reporters, Energy Secretary Steven Chu today announced a panel to find a solution to storing the waste generated by nuclear plants. "
Nigeria- The Punch:: NSA, NEMA warn FG on nuclear power programme
"The agencies of government involved in the implementation of the Nuclear Power Programme must ensure that the security of the country and safety of citizens are guaranteed.
The National Security Adviser, Major-Gen. Seriki Muktar (rtd), and the Director-General, National Emergency Management Agency, Air Vice Marshal Muhammed Audu-Bida (rtd), warned on Monday.
In his message to a national workshop on Expert Mission on Human Resources Development and Workforce Planning, in Abuja, the NSA warned that persons who would be involved in implementation of the nuclear power programme must be above board as far ethics and integrity were concerned.
He stressed that because of the delicate nature of nuclear power facilities, especially the health and security implications, the operators must be of high ethical standards and accountable."
The North Africa Journal – A Nuclear North Africa

"Oil and gas remain critical sources of power and energy for North African nations. In the medium term, hydrocarbons will remain the predominant sources of energy, whether it is for the OPEC countries of Algeria and Libya or the less-oil-endowed nations of Tunisia and Morocco. But in the longer term, the nuclear option appears interesting to all as oil reserves are depleted and securing new sources of energy is a strategic priority.
On the ground, all North African nations have been working somewhat to develop nuclear capabilities for civilian and industrial use. Each country has put in place programs that have been supported or endorsed by a Western super power, notably France, which has obvious economic interest in helping develop such industry.
The North Africa Journal Take:
* Despite media noise in the region that relay political views instead of depicting the reality, no single North African nation is contemplating the use of the nuclear option for non-civilian purposes. Various media sources and analysts outside of the region have also been raising red flags but we believe their positions are unfounded and without any base, essentially motivated by political reasons"
News – Nuclear power may still need taxpayer help says watchdog – The Ecologist
"Government spending watchdog says it is still not convinced new nuclear power stations will be built without public subsidies
Independent Government auditors have questioned the ability of energy firms to pay the full building and cleanup costs of a possible ten new nuclear power plants announced last year.
The UK Government sold its stake in British Energy, which owns the sites most suitable for new nuclear power stations, to French firm EDF Energy in 2008."
---
Nuclear Weapons News
Biden outlines U.S. nuclear weaponry plan – UPI.com

"Vice President Joe Biden says the Obama administration will spend what it takes to ensure the security and quality of the United States' nuclear arsenal.
Biden said in an op-ed piece in The Wall Street Journal Friday while the Obama administration seeks to reduce nuclear weapons worldwide, the United States will maintain an "effective nuclear arsenal" to protect national security.
"For as long as nuclear weapons are required to defend our country and our allies, we will maintain a safe, secure and effective nuclear arsenal," Biden said.
Highlighting a 2009 warning from the Strategic Posture Commission about a lack of attention to the U.S. nuclear complex, Biden said he and Obama propose spending $7 billion implementing a nuclear-security agenda."
WHAT TO LOOK FOR IN THE U.S. DEPT. OF ENERGY FY 2011 NUCLEAR WEAPONS BUDGET REQUEST > Alliance for Nuclear Accountability > Library
"The FY 2011 budget request will be released on Monday, February 1, 2010. The Obama administration has laid out an aggressive nonproliferation agenda that includes deep reductions in nuclear stockpiles, ratification of a nuclear test ban, and decreased prominence for nuclear weapons in US defense policy. Despite this agenda, the Department of Energy's (DOE) budget request will ask Congress to significantly increase nuclear weapons activities, including funding for construction of new facilities that will expand U.S. warhead production capacity. The DOE request will not reflect recent independent scientific conclusions that existing nuclear weapons can be reliably maintained for decades under current, well-established programs.
The Alliance for Nuclear Accountability (ANA), a national network representing communities downwind and downstream from U.S. nuclear weapons facilities, is concerned that increased funding for nuclear energy and weapons research and production will rob precious resources for needed environmental cleanup and clean, sustainable energy solutions.
Items of interest:"
Saba Net – Yemen news agency: Risks of nuclear catastrophe are "real" – weapons expert
"Professor Gareth Evans of Australia on Monday warned that the risks associated with existing nuclear weapons, including the risk of nuclear terrorism, are "real" and that it is "sheer damn luck" that a nuclear catastrophe did not happen since World War II, according to Kuwait News Agency (KUNA).
Evans, co-Chairman of the International Commission on Nuclear Disarmament and Non-Proliferation (ICNND), presented the December 2009 report "Eliminating Nuclear Threats" during a press conference and warned that "the risks associated with existing nuclear arsenals …, with new countries joining the list …, with nuclear terrorism, are real".
"It's sheer damn luck that we have succeeded as a world in surviving … a major nuclear catastrophe since 1945. It was not a function of good policy or anything else rather than luck," he added. "
Whistleblower: Foreign Office officials thought war 'illegal' – UK Politics, UK – The Independent
"Chilcot inquiry will be told Lord Goldsmith's top lawyer advised invasion was against the law
Elizabeth Wilmshurst, the Foreign Office lawyer who resigned on principle on the eve of the Iraq war
A senior Foreign Office lawyer who quit in protest at the invasion of Iraq will this week lay bare the sharp divisions within the Blair administration and its Whitehall advisers as Britain careered towards war in 2003.
On Tuesday, three days before Tony Blair faces the Chilcot inquiry into the Iraq war, Elizabeth Wilmshurst will make perhaps the most explosive contribution to date by revealing the confusion and infighting between officials and ministers over the legality of deposing Saddam Hussein without United Nations support. "
Chilcot inquiry: Five crucial questions Blair must be made to answer | UK news | guardian.co.uk
"1 Did you mislead the public and parliament about Saddam Hussein's weapons programme?
2 Did you give President George Bush a guarantee that Britain would follow the US to war?
3 Did you pressure the attorney general to change his mind about the legality of war after his initial judgment that it would be illegal without a second UN resolution?
4 Did you believe regime change would have been justified?
5 Did you insist orders for equipment such as body armour be delayed in the run-up to war because you did not want to alert opponents to the imminent invasion?"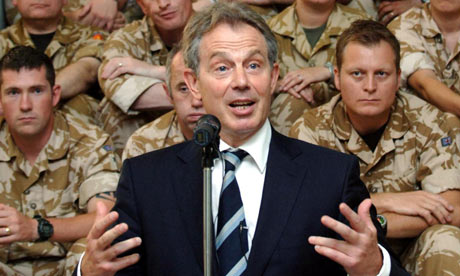 Pressure on Blair as he makes final stand on Iraq | The Observer
"It is almost seven years since Tony Blair led Britain into war in Iraq. But when he strides into the Queen Elizabeth II Conference Centre in Westminster at 9.30 on Friday morning, through a ring of steel set up by the security services, the passage of time will count for nothing.
Behind the former prime minister will sit more than 20 bereaved relatives of soldiers killed in the conflict, mothers and fathers who will struggle, perhaps for ever, to come to terms with their loss.
The organisers of the inquiry have been at pains to try to reduce the emotional temperature around Blair's attendance. "The members of the committee are not judges, and nobody is on trial," says the official inquiry website."
---
Department of Energy News
NUCLEAR: Panel named to make recommendation on Hanford vit waste – | Tri-City Herald
"A Blue Ribbon Commission was named Friday to recommend what the nation should do not only with its spent commercial nuclear fuel but also weapons waste, such as the glassified high level waste from Hanford's vitrification plant.
The waste was expected to go to the Yucca Mountain nuclear waste repository until President Obama said last year said the Nevada site was not suitable. The nation has spent $10 billion to $12 billion over the last 25 years to study the site.
The commission will look at options for storing, processing and disposing of the waste, which are expected to include reprocessing commercial nuclear fuel that now is used just once in U.S. reactors. "
Department of Energy – Secretary Chu Announces Blue Ribbon Commission on America's Nuclear Future
"The Commission, led by Lee Hamilton and Brent Scowcroft, will provide recommendations on managing used fuel and nuclear waste
Washington, D.C. – As part of the Obama Administration's commitment to restarting America's nuclear industry, U.S. Secretary of Energy Steven Chu today announced the formation of a Blue Ribbon Commission on America's Nuclear Future to provide recommendations for developing a safe, long-term solution to managing the Nation's used nuclear fuel and nuclear waste. The Commission is being co-chaired by former Congressman Lee Hamilton and former National Security Advisor Brent Scowcroft.
In light of the Administration's decision not to proceed with the Yucca Mountain nuclear waste repository, President Obama has directed Secretary Chu to establish the Commission to conduct a comprehensive review of policies for managing the back end of the nuclear fuel cycle. The Commission will provide advice and make recommendations on issues including alternatives for the storage, processing, and disposal of civilian and defense spent nuclear fuel and nuclear waste. "
Hanford News: FFTF, better Hanford cleanup among public concerns
"Speakers at a public hearing Tuesday night split their comments between calling for the Fast Flux Test Facility to be saved and worries that proposed cleanup plans for Hanford would not protect the environment and human health.
The Department of Energy hearing in Richland kicked off a series of eight meetings in three states to hear public opinion on a wide-ranging draft study that lays out options for cleanup of many areas of the Hanford nuclear reservation. More than 100 people attended.
Among the decisions that the Draft Tank Closure and Waste Management Environmental Impact Statement recommends are entombing FFTF, emptying 99 percent of radioactive waste from underground tanks, leaving the emptied tanks in the ground and extending a ban on sending many types of radioactive waste to Hanford."
OPB News · Manhattan Project Sites Not Likely To Be National Parks
"The old B Reactor on the Hanford Nuclear Reservation doesn't look like it's going to be a National Park anytime soon. But the National Park Service says there are ways to increase public access to the site.
The agency held a public hearing on that idea Thursday in Richland as correspondent Anna King reports.
The B Reactor, at Hanford, was part of the top-secret Manhattan Project during World War II. But now many of the sites associated with the race to build a nuclear bomb are disappearing.
The National Parks Service came out with a study in December on how to save some of that history for the public."
---
Other Energy News
Germany boosts clean energy research – UPI.com
"The German government has dubbed 2010 the "Energy Year" during which it will fund energy-related research projects with more than $600 million.
It's one of the biggest challenges of our time: How should we shape our energy mix in times of a changing climate, dwindling natural resources and a growing demand for energy in quickly growing economies?
Germany aims to tackle — and maybe even answer — this question this year with a multitude of events and funding efforts linked to the energy mix.
"Financing energy research is among the top priorities of our science agenda," Germany's Science Minister Annette Schavan said Monday in Berlin. "The Energy Year is aimed at bringing into the middle of our society a debate about new solutions and concepts for the future energy mix." "
Nuclear fears over Oswaldtwistle Moor wind farm rejected (From Lancashire Telegraph)
"ENVIRONMENT Agency chiefs have concluded a wind farm planned for Oswaldtwistle Moor would have no affect on nuclear waste buried nearby.
Hyndburn Borough Council invited the agency to comment on the planning application after residents raised concerns that disturbing a mine formerly used as a dumping site would release radioactivity. "
New Approach To Clean Energy – Environment – an eLab Article at Scientist Live
"A new experiment that reproduces the magnetic fields of the Earth and other planets has yielded its first significant results. The findings confirm that its unique approach has some potential to be developed as a new way of creating a power-producing plant based on nuclear fusion – the process that generates the sun's prodigious output of energy.
Fusion has been a cherished goal of physicists and energy researchers for more than 50 years. That's because it offers the possibility of nearly endless supplies of energy with no carbon emissions and far less radioactive waste than that produced by today's nuclear plants, which are based on fission, the splitting of atoms (the opposite of fusion, which involves fusing two atoms together). But developing a fusion reactor that produces a net output of energy has proved to be more challenging than initially thought."
Alaska Senator aims to stop US Environmental Protection Agency emissions controls, drawing the eyes of the world – Bellona
"A bipartisan group of senators led by Republican Lisa Murkowski of Alaska are aiming to nullify US Environmental Protection Agency (EPA) efforts to clamp down on greenhouse gasses under the aegis of the Clean Air Act in a move that could deliver a body check to on of President Barack Obama's top domestic and international priorities. Charles Digges, 25/01-2010
Prospects that comprehensive climate legislation will be passed by the US Congress, and the EPA has been moving forward as something of a White House secret weapon to implement regulations that would put expensive limits on industrial and mobile pollution – painting a target on the back of the Agency's head at which industry and some members of Congress are taking aim. "
---
Nuclear Editorial and Opinions
The nuclear option is hardly a viable one | Viewpoints, Outlook | Chron.com – Houston Chronicle
"Nuclear power is not a viable answer to climate change. Houstonians and Texans have cheaper, smarter and safer ways to meet our energy needs.
Nuclear power is heavily subsidized by taxpayers and ratepayers, is prone to delay and cost overruns, and incurs radioactive risks, including the apparent impossibility of safely storing radioactive waste. Nuclear reactors consume vast quantities of precious water. Investing billions of dollars in more nuclear power would divert funding that would be better spent on energy efficiency and safer, cleaner renewable energy such as solar, wind and geothermal."
HeraldNet: Nuclear power isn't clean or safe; it's a menace
"I am increasingly convinced that in order for us to survive the 21st century, we (individually and collectively) must accept two principles of living:
1) We are all connected to each other and to our environment.
2) All energy for our homes, firms, factories and farms must be clean and renewable.
We probably have less than two generations to transition. Right now things are not looking good.
We stand at a crossroads concerning how we fuel our vehicles and power our homes. Electric vehicles (EVs) are a good replacement for carbon-fueled cars, but only if we charge them with renewable energy (geothermal, wind, solar, tidal, even biomass). Any other approach will require greater demand for increasingly limited electricity. In fact, if every household in America suddenly bought an electric car averaging 5 kilowatt-hours to top off each day, household electric demand would increase about 20 percent (adding perhaps 10 percent more demand to an already overloaded grid nationally).
"
Opposing Views: NRDC: Subsidies to Nuclear Industry "A Mistake"
"The White House is widely reported to be proposing additional billions of dollars in loan guarantees for the nuclear power industry. That would be a mistake, according to experts at the Natural Resources Defense Council.
Following is the statement of Christopher Paine, Director of the Nuclear Program at NRDC:
"A massive increase in taxpayer subsidies for nuclear power would be a mistake.
"Energy sources should compete for public dollars based on how well they provide the clean, efficient and affordable power we need. On that basis, nuclear power has a long way to go. It remains a high-cost, subsidy-dependent, radioactive-waste generating, water-depleting, non-renewable energy source that still carries with it the low probability of a high-consequence accident."
American Thinker: Obama's Nuclear Lie

"The president's pants were smoldering during his State of the Union address. One fib in particular that he offered was deviously cloaked beneath a thin veneer of truth. In order to create clean energy jobs, Mr. Obama said that America needs to be "…building a new generation of safe, clean nuclear power plants in this country."
In an apparent move to make good on his promise, two days after the address, Bloomberg reported: "President Barack Obama, acting on a pledge to support nuclear power, will propose tripling guarantees for new reactors to more than $45 billion …"
Received as a standalone promise, it's a pretty sweet proposition. Nuclear power plants are safe, clean, reliable sources of inexpensive energy, and building such facilities will provide thousands of permanent jobs. Offering utilities a cheap source of financing to afford construction costs makes the deal appear even sweeter. However, once again, half-white man speaks with forked tongue."
More nuclear power won't help this country | tennessean.com | The Tennessean
"It seems to me that if letter writer Ron Barrett is so concerned about the environment, he would understand that solar and wind technology are the only true green power sources around (What exactly is it the greenies' wa Jan. 23).
If he is in favor of more nuclear plants, I think he should volunteer to take the waste to his property for disposal, because, Mr. Barrett, it has to go somewhere or is it only all right with you if it goes somewhere else?
Since the Yucca Mountain site was never finished and utilized, where now, do you suggest we put the deadliest stuff known to mankind? Your local landfill? Down your well? Where, Ron? "
Energy Tribune- Obama's Clean Energy Pandering: His State of the Union Contains More Meaningless Sloganeering on Energy

"Never underestimate a politician's willingness to pander.
That's the obvious lesson to be had from Barack Obama's State of the Union address on Wednesday night. The speech was so predictable that it wasn't even the most important news story of the day. That spot was claimed by Steve Jobs and Apple's new iPad.
There are many reasons why Obama – the man who just a year ago was seen as the one who would deliver American politics from the mundane – has fallen so far, so fast, in the eyes of the public. (Full disclosure: I voted for Obama.) But surely one of Obama's biggest problems is that he's allergic to speaking the plain truth. His entire candidacy and presidency has been built on carefully crafted phrases and buzzwords that, in the end, have no meaning at all. "
A future beyond Yankee: Rutland Herald Online
"It's time for the state to have a new conversation about Vermont Yankee.
The likelihood of the state's lone nuclear power plant getting a 20-year license extension has never looked more dim, and we need to deicde what happens if it closes in 2012.
In brief, for those of you who haven't been paying attention: Having survived all the technical reviews and with only the state's political hurdles to clear, Yankee not only started to leak water with radioactive contamination, but got caught in having misinformed the regulators about the kind of pipes that might lead to such a leak. That's led for calls including from the congressional delegation to put the plant back at square one of the process, but this time with more skeptical reviewers who are unlikely to accept anything at face value. That is exactly the kind of review that shut down Maine Yankee more than a decade ago for safety reasons.
So it's time for Vermont to get ready for life after Yankee just in case."
The Top Nuclear Stories is published twice weekly. It is a produced using a combination of social bookmarking and programming. You can view or join the public group and add your own stories by going here -> http://groups.diigo.com/groups/nukenews