This was a fairly busy week in terms of important news. Its kind of hard to actually call what happened in Denmark important at this point as it is more than clear that we've lost a major chance to change the way this world is headed in regards to how we use energy and the impacts it has on the world as a whole.  Whether or not promoters of climate change like it or not, the recent ClimateGate fiasco has played a major role as has the continued two tiered approach to how the wealthy governments of the world are treating those who are most likely to be impacted by what a recent article in the Guardian calls "Ecological Imperialism" by the wealthy.  For this reason there is a growing concern over an ever increasing macro cynicism over surviving if the dominant paradigm continues.  This cynicism should be a growing concern for any opponent of nuclear power as more and more people start lining up with the idea that nothing can save the culture other than the collapse of western civilization.  This kind of mindset will mean that more and more people will regard attempts and promoting change as useless, resulting in the system pushing ahead with its agenda.
The nuclear stories that broke this past week were many and quite important.  Canada represents one of the biggest policy moments to hit. Saskatchewan Province (us west cost folks) came out quite firmly against any development of more nuclear reactors while Alberta broke the other way.  Besides these major governmental level decisions on what to do about nuclear, the government also announced plans to sell the government's CANDU reactor industry to a private buyer.  The major story about doctors threatening to leave over continued development was dropped as a story, while a major 6 part series documenting the concerns about nuclear energy in Canada was played.  A very excellent example of a well thought out position on the nuclear mess! As an example of the extreme pro-nuclear deceit we see just about anywhere these creeps get control, the Alberta government is using an arcane law to go around the province and remove any anti-nuclear signs that people are posting in their yards, claiming it is against the law to put any signage within 300 yards of public freeways.  Lastly, as an example of pro-nuclear dirty tricks the SF Examiner posted a story claiming that Greenpeace and The Sierra Wilderness society had come out in support of nuclear power. The article was pulled, shortly after, Here's the cach linke to the pulled story.
Activists in Japan have succeeded in delaying the push to construct two new reactors, while the US pumped its chest over its GNEP treaty they signed last Thursday with UAE, a country known for human rights abuses. Opposition to nuclear power continues to be a global non-story as citizens in South Africa in the community where government and private interests want to build a reactor some time between now and 2020 have come out firmly opposed.  Kazakhstan now claims to be the biggest uranium producer in the world, Japan and Australia are calling the U.S. Russian nuke free dance a joke and demanding far greater cuts with with a real timeline for total nuclear disarmament.  The Muralinga story has finally been closed except for the history of health effects upon the indigenous people living downwind.  A story out of Chernobyl about how radiation levels don't seem to be dropping and of course France continues to seek more funding for reactors.  I've been avoiding the the region once known as Eastern Europe, in terms of coverage but Russian nuclear development agendas are definitely playing a central roll as a number of nuclear reactors development plans that seemed to be fading are now being taken up by Russia's own central push, which I believe is being financed by their agenda to build reactors in India and even Asia.  China came out with a new report stating their plans for the rapid development of their 3rd generation of reactors as well.
In the U.S. the big story was the DOE's dramatic push to dump over 5,000 barrels of du waste from SRS on Utah. When the story broke the state's republican governor finally freaked and requested that DOE stop.  For anyone(???) who remembers what happened to South Carolina's Govenor Hodges in 2002 when he went so far as to prepare state troopers to block DOE's plan to bring in 30 metric tons of plutonium from the Rocky Flats cleanup, it killed Hodges politically as Bush buried him, as the national media barely even covered the dynamic showed and courage displayed.  Hodges was finally boxed in by federal judges.  So imagine such another showdown in Utah?  The gov. was able to cut a deal allowing the state to continue on with its current regulatory investigation of whether or not the current Energy Solutions facility is capable of protecting the environment (water table) from the DU wastes that will number some 16,000 barrels.
A lot of other stories from Vt, NJ, FL and the west around uranium mills and mining cleanup also broke, not to mention a number of safety issues, always note that a lot of the best content I post is in the policy section here.
---
Top Nuclear Stories Index
---
Nuclear Reactor News
Japan's nuclear reactors delayed by islanders | Business | ICM Commercial & Business News
The construction of two nuclear reactors in the Japanese town of Kaminoseki has been delayed by at least two years as a result of strong resistance from the locals.
The Chugoku Electric Power Co. is expected to delay the start of work to build one of two 1,373-megawatt reactors at its planned nuclear power plant in Yamaguchi Prefecture for at least two years amid strong opposition from residents around the site, pushing back the start of commercial operations to March 2018.
Protest over removal of no-nukes signs – UPI.com
The Canadian province of Alberta is being challenged for its removal of nuclear protest signs from private property along roads, the Edmonton Journal said.
In a region along the Peace River in northwestern Alberta, "No to Nuclear" protest signs sprang up after the provincial government recently expressed interest in pursuing nuclear power, the Journal said.
This week, contracted Alberta Transportation crews began taking down the signs from public and private property, citing a provincial law that prohibits signage within 300 yards of a highway right-of-way.
The agency said it sent letters out last week advising property owners of the law.
AFP: Canada seeks bids for atomic energy firm
The Canadian government on Thursday moved to get out of the nuclear energy business, inviting bids for its commercial reactor division amid heady global demand for atomic energy.
"Nuclear energy is an emission-free source of power that is experiencing a renaissance around the world," said Natural Resources Minister Lisa Raitt in a statement.
Atomic Energy of Canada Limited (AECL)'s CANDU reactor division "needs strategic investors to take full advantage of this opportunity, strengthen its global presence and reduce the financial risks carried by taxpayers."
Proposals are to be assessed based on the buyer's ability to grow the division's domestic and foreign reactor sales, helping to retain some 30,000 Canadian jobs in the sector.
Activists raise nuclear energy concerns – Central Miami – MiamiHerald.com
A group of activists is raising concerns over two new reactors at Turkey Point while Florida Power & Light assures residents that the nuclear plant is safe.
Over the past year, a chorus of concern about Florida Power & Light's push to expand its Turkey Point facility has steadily grown louder.
PDF Report: New Nuclear The Economics Say No
UK Green Lights New Nuclear Or Does It?
Green lighting new nuclear? The UK government today announced a fast-track
planning process for new nuclear power stations. 10 sites have been approved for possible development. The government is presenting today's announcement as providing the green light for a major new nuclear programme, which it says is needed to meet climate change and security of supply targets.
Senate Attempts to Promote Small Nuclear Reactors Fall Short
The Senate is considering two bills that are meant to help small and modular nuclear reactor development. Unfortunately, the Nuclear Energy Research Initiative Improvement Act (S. 2052) and the Nuclear Power 2021 Act (S. 2812) would have the opposite impact.
Together (or individually), these bills would smother the private-sector initiative and free-enterprise spirit that has driven small and modular reactor development in recent years. Instead of embracing this new and innovative approach to nuclear energy development, these bills would subject the small and modular reactor business to the same government-depressed trajectory that plagues traditional reactors.
The Valley Advocate – March on Montpelier against Vermont Yankee
On January 2, members of the Safe and Green citizens group are planning to begin a 122-mile, 10-day march from Brattleboro to Montpelier, hoping to convince Vermont state legislators to vote against extending the life of the Vermont Yankee nuclear plant. The group has arranged for lodgings along its route in churches, community rooms and a union hall. A vehicle traveling with the marchers will be available for bathroom breaks.
The group anticipates that 50 people from Brattleboro and neighboring towns in New Hampshire and Massachusetts will join in the "Step Up to Shut It Down" march (though probably not all at the same time). They hope to persuade others to join them.
Speaking to the Nashua Telegraph, organizer Chad Simmons said, "The people living closest to the Vermont Yankee have a unique voice. It's crucial… that [legislators] see there is significant opposition coming from the communities that are around the reactor."
Cooling tower legislation put on hold until February | APP.com | Asbury Park Press
Legislation to mandate new cooling towers at the Oyster Creek Nuclear Generating Station will be held until the start of the 2010 session in February when the state Senate Environment Committee can get more information from plant operators Exelon, says committee chairman Sen. Bob Smith, D-Middlesex.
'Barnegat Bay is going to be the major thrust of this spring in front of this committee," Smith said, after telling a hearing room packed with plant workers and environmental activists the committee was split evenly on releasing bill S-3041 today.
Exelon officials claimed the bill is singling out Oyster Creek as the biggest threat to Barnegat Bay due to the environmental impact of its cooling water intake and discharge. Company senior vice president James D. Firth said the committee should address the bay's other problems with non-point pollution.
PSC Staffers Criticize Georgia Power | Georgia Public Broadcasting
The proposed construction of two new nuclear reactors at Plant Vogtle near Waynesboro could likely have cost overruns and possibly face delays, according to testimony released by the Georgia Public Service Commission.
Testimony from monitors of proposed new reactors at Vogtle criticizes Georgia Power. (Photo courtesy of the U.S. Nuclear Regulatory Commission)
The group monitoring the progress of the new reactors is also being denied access to crucial information about the process, and Georgia Power is not revising economic evaluations based on a variety of factors that include a reduced demand for electricity and cheaper alternatives to nuclear energy, the document says.
---
Nuclear Health and Safety News
Details revealed about radioactive contamination spread by MU researcher – Columbia Missourian
The MU lab out of which a researcher inadvertently spread radioactive material last month has been temporarily suspended from using radioactive material, according a report prepared by Peter Ashbrook, director of Environmental Health and Safety at MU.
The lab in Schlundt Annex, headed by Frank Schmidt, professor of biochemistry, will have its radioactive material privileges reviewed in February by MU's Radiation Safety Committee, according to the report.
MU lab suspended from using radioactive material – Missouri | State & regional – bnd.com
A lab at the University of Missouri-Columbia has been temporarily suspended from using radioactive material after a researcher inadvertently spread radioactive material on the soles of his shoes.
The Columbia Missourian, citing a report from the school's director of Environmental Health and Safety, also reported that a university committee will review the lab's radioactive material privileges in February.
Frank Schmidt, a professor of biochemistry who heads the lab, told the Missourian that he had no comment about the report, which he had not yet seen.
Maralinga veterans still battling for justice – ABC News (Australian Broadcasting Corporation)
While the Maralinga Tjaratja people are excited and relieved about this week's land hand-back, the veterans who served at the British nuclear testing site are still fighting for compensation.
Yesterday, the final parcel of land at Maralinga was returned to the Tjaratja people after years of remediation work by the Federal Government.
However, the thousands of Australian servicemen involved in the series of atomic tests there in the 1950s are still battling for their compensation and are turning to the British courts for justice.
Radiation found outside TMI after incident – The York Daily Record
An Exelon Nuclear monitor located about a mile away from Three Mile Island in Dauphin County picked up trace amounts of radiation during the same week workers were exposed to contamination at the plant.
Between Nov. 18 and Nov. 24, one of TMI's seven remote monitors detected an increase of 0.02 millirems, said Beth Archer, an Exelon spokeswoman. A millirem is a measure of radiation exposure.
A second monitor recorded a statistically insignificant change in its reading, she said.
A typical person receives about 360 millirems of radiation annually from natural sources, such as soil and rocks, cosmic rays, food and consumer products.
VA apologizes but denies radiation violations | Philadelphia Inquirer | 12/18/2009
The Department of Veterans Affairs yesterday apologized repeatedly for a prostate-cancer program that gave incorrect radiation doses to veterans for six years at its main Philadelphia hospital.
At the same time, officials from the Philadelphia VA Medical Center and the Veterans Health Administration mounted a vigorous defense against charges by the U.S. Nuclear Regulatory Commission that they had apparently violated eight regulations in the medical use of radioactive materials.
In a hearing that was often pointed, VA officials also withdrew their own previous estimates of the number of patients who were affected, asserting that the mistakes were far less common than previously believed.
Chernobyl Still Radioactive After 23 Years – Even more so than originally expected – Softpedia
Speaking at the annual meeting of the American Geophysical Union (AGU) on Monday, experts revealed a troublesome fact about Chernobyl, the Ukrainian nuclear power plant that blew up in 1986. Recent measurements in the exclusion zone, where no humans can go without protective equipment, have revealed that the radioactive material that was spilled in the area was nowhere near the decay level that was predicted for it. In other words, the scientists are saying that it will take a lot more time for the land to be cleansed than originally believed, Wired reports.
Previous estimates, based on the fact that the Cesium 137's half-life is 30 years, estimated that the restriction zone could be lifted, and then re-inhabited soon. But experiments reveal that the radioactive material is not decaying as fast as predicted, and scientists have no clue as to why this is happening. The April 26, 1986 accident was the largest nuclear accident in the world, and only a level 7 event on the International Nuclear Event Scale. Its fallout was made worse by the Soviet Union's attempt at covering up the incident, which saw a lot of people exposed to lethal doses of radiations.
Oak Ridge Hospital workers (1950-59) get special status in nuke worker compensation program | Frank Munger's Atomic City Underground | knoxnews.com
U.S. Secretary of Health and Human Services Kathleen Sebelius has signed the designation that adds the 1950s employees at Oak Ridge Hospital — when the hospital was being used for pioneering cancer treatments with radiation — as a "Special Exposure Cohort" in the Energy Employees Occupational Illness and Compensation Program. The SEC status makes it easier for workers with cancer to collect under the compensation program.
The designation was forwarded to Congress and will become effective Jan. 9, unless Congress acts on it prior to that date, according to NIOSH spokeswoman Shannon Bradford.
Hanford News: Expanded cancer compensation OK'd for Hanford workers
The federal secretary of Health and Human Services has agreed to expand automatic compensation of $150,000 to more Hanford workers who may have developed cancer because of exposure to radiation.
If Congress does not object, the decision by Secretary Kathleen Sebelius takes effect Jan. 10. The action was recommended in October by a federal advisory board.
The National Institute for Occupational Safety and Health, or NIOSH, will review 340 pending claims of former Hanford workers, some filed by their survivors. The claims are for workers who had cancers covered under the automatic compensation program and who worked at Hanford during the years the new expanded rules would cover.
Those pending claims are in addition to hundreds of past claims that have been denied but would be reviewed by the Department of Labor to see if they now qualify for compensation under the eased rules. The new rules also could help some middle-aged Hanford workers and recent retirees who yet may develop cancer.
Nuclear power safety questioned after survey suggests quake fault off Aomori – The Mainichi Daily News
An active fault likely exists under the sea off Aomori Prefecture where nuclear power plant-related facilities are located, research by a Chiba University professor has shown.
A survey by Takahiro Miyauchi, a graduate professor at Chiba University, uncovered wavelike deformation in a marine terrace on the seabed off Shiriyazaki, on the Shimokita Peninsula in Aomori Prefecture. It is believed that the deformation was produced by repeated quake-generated movements in the earth's crust.
"There is a need to reassess the quake resistance of nuclear power plant facilities," Miyauchi said.
toledoblade.com — Ohio panel expands its cancer study near Clyde
The Ohio Department of Health not only believes a childhood cancer cluster exists in the vicinity of Clyde, Ohio, it now believes it extends to a wider geographical area.
A map released to the media yesterday by Robert Indian, chief of the state health department's comprehensive cancer control program, shows the agency's study area has been expanded west into Fremont.
It follows the Sandusky River north to Lake Erie's Sandusky Bay, and goes south into Seneca County.
Analysis of Cancer Risk – RES-10-123 – Federal Business Opportunities: Opportunities
THE U. S. NUCLEAR REGUALTORY COMMISSION (NRC) is issuing this Sources Sought as a means to determine the availability and potential technical capability of the commercial sector (including universities) in performing an epidemiologic study to complement and provide up-to-date information to the 1990 U.S. National Cancer Institute study, Cancer in Populations Living Near Nuclear Facilities. The applicable North American Industry Classification System (NAICS) code assigned to this procurement is 541990 All Other Professional, Scientific, and Technical Services.
Unusual event at SCE Calif. San Onofre 3 reactor | Reuters
Southern California Edison declared an unusual event at the 1,080-megawatt Unit 3 at San Onofre nuclear power station in California due to both emergency diesel generators being inoperable, the company told the U.S. Nuclear Regulatory Commission in a report.
Operators started to shut the unit but returned it to nearly full power after fixing the problem.
The unit started at full power on Dec. 12 and was cut to at least 90 percent. It was back to 99 percent power early Monday.
An unusual event is the lowest of the NRC's four emergency classifications.
San Onofre is located in San Clemente in San Diego County about 60 miles (96 km) north of San Diego.
Nuclear-test veterans' outrage as legal bill soars to £16m – mirror.co.uk
Lawyers have charged £16million in the battle to get justice for Britain's nuclear test veterans.
The money has been spent by legal teams for the UK Ministry of Defence and the veterans during a fiercely contested High Court action. It means the final bill could be much higher than any com-pensation eventually received.
The revelation comes after a judge told both sides, who are meant to have been negotiating a settlement for the past six months, to start talks. Some 22,000 men, who were sent to Australia and the South Pacific to witness atomic bomb tests, allegedly suffered a range of health problems.
Many of the 3,000 survivors have joined together in a major legal case to sue the MoD for negligence. But the case has descended into farce, with the MoD claiming a confidential offer has been made, but vets' lawyers saying they haven't received one. The High Court was told on Friday that costs are already at £15m for the three-year case, with a further £1m expected to pay for an appeal brought by the MoD which will be heard in May.
The Argus Observer | Nuclear accident still mystery to rescue worker

Count Egon Lamprecht among the thousands of experts still perplexed and haunted by SL-1.
Like other experts, Lamprecht has analyzed every detail of the world's first nuclear accident, which on Jan. 3, 1961, killed three men on what's now the site of Idaho National Laboratory.
Like them, he knows the improper removal of a control rod from the infamous Stationary Low-Power Reactor Number One, or SL-1, led to a flash heating of water that raised the reactor 9 feet out of its base. In four milliseconds, hundreds of gallons of water were turned into superheated steam.
North Anna reactor shutdown caused cooling-water discharge into lake | Richmond Times-Dispatch
The most recent shutdown of a nuclear reactor at Dominion Virginia Power's North Anna Power Station also involved the accidental discharge of tens of thousands of gallons of cooling water into Lake Anna.
The U.S. Nuclear Regulatory Commission said Wednesday's shutdown of Unit 2, caused by an electrical malfunction, also prompted the discharge of what was originally thought to be up to 59,500 gallons of cooling water into the Louisa County lake.
The NRC said Dominion Virginia Power told the agency that it later appeared that the amount of discharge was actually closer to 35,000 gallons.
Dominion Virginia Power also told the NRC that the lake water was tested after the discharge and was found to be within government-approved limits.
Russian shipyard says recent radioactive leak poses no threat | Top Russian news and analysis online | 'RIA Novosti' newswire
The Zvezdochka shipyard in northern Russia said on Friday that a recent minor radioactive leak at its storage facility posed no threat to people or environment.
According to a Zvezdochka statement, the "radiation incident" took place on Thursday when about two cubic meters liquid radioactive waste leaked through a seam in a pipe connecting a storage tank and a waste treatment facility.
"The pipe itself is located in a leak-proof tunnel and the waste did not spill outside," the statement said, adding that the tunnel has been drained of the waste in two hours following the leak.
"The radiation levels around the tunnel are normal. The causes of the leak are being investigated," the shipyard said.
Severodvinsk-based Zvezdochka is Russia's biggest shipyard for repairing and dismantling nuclear-powered submarines. It has the capacity to scrap up to four nuclear submarines per year.
Whitehaven News | News | Sellafield is fined as workers exposed to highly toxic radiation
SELLAFIELD has been fined £75,000 over a catalogue of safety failures that led to two workers being exposed to a serious and significant dose of highly toxic radiation.
Two men working for Workington building company Stobbarts were subject to airborne radioactive contamination when plutonium escaped from a floor they were drilling at the site in July 2007.
The men were carrying out work to remove plutonium from the floor of the site's Central Waste Handling Facility, which was to be converted into offices.
One worker was operating the drill, while the other was spraying water on the area to clear dust.
They were both wearing PVC suits and respirators and were working inside a protective tent.
---
NRC News
NRC – NRC Seeks Comment, Plans Public Meetings on Blending of Low-Level Radioactive Waste
The Nuclear Regulatory Commission is seeking public comment on issues associated with blending of low-level radioactive waste and is planning public meetings to discuss blending in Rockville, Md.
The issue of blending low-level radioactive waste has received increased attention from the nuclear industry since the 2008 closing of the Barnwell, S.C., low-level waste disposal site. This action left waste generators in 36 states with no disposal options for Class B and Class C wastes, the two classes of low-level waste with higher radioactivity. Blending in some cases can lower the classification of the wastes to the lower-radioactivity Class A, which has available disposal capacity, by reducing the concentration of radionuclides.
Blending refers to mixing low-level wastes of different concentrations, primarily Class B or C with Class A. It does not involve mixing radioactive waste with non-radioactive waste, a practice known as "dilution." And it does not imply release of radioactive material to the general environment, either to municipal non-radioactive waste disposal sites or to consumer products. Blended wastes remain low-level waste and must be disposed in a licensed low-level waste disposal facility.
---
Nuclear Fuel Cycle News
Proposal for uranium mill moves to next phase
The Pinon Ridge Uranium Mill to be located 12 miles west of Naturita got initial approval Friday on its application to build a mining facility.
But that doesn't mean the Paradox Valley plant is anywhere near approved to actually be built, said Warren Smith, community involvement manager for the radiation program of the Colorado Department of Public Health and Environment.
All Friday's announcement means is Energy Fuels Resources Corp. had all the pieces it needed to go forward with the next licensing phase, which is far more technical, he said.
Smith said the approval triggers a yearlong comprehensive technical review by the department, which means the company will have to provide detailed information about various aspects of the project's construction and hold a series of formal public hearings on each.
Associated Press: Moody's downgrades USEC ratings
Moody's Investor Service on Friday downgraded its ratings for USEC Inc., citing expectations of weak credit metrics over the next several years, increased competition and liquidity risks.
The company, which is based in Bethesda, Md., is a global supplier of low enriched uranium for nuclear power plants.
The ratings agency lowered the company's corporate family and probability of default ratings to Caa1 from B3. It also cut the rating for its 3 percent convertible senior notes to Caa2 from Caa1. All new ratings are considered junk grade.
In addition to concerns over credit, competition and liquidity, Moody's said the ratings are also constrained by USEC's dependence on a single production facility, regulatory risk and the potential for higher costs of electric power, which accounts for up to 75 percent of the company's costs to enrich uranium.
Shares of the company fell 4 cents to $4.02 in afternoon trading.
Activists contest EPA actions on proposed mine – KRDO.com Colorado Springs and Pueblo News
ctivists claim that the Environmental Protection Agency is working behind closed doors to draft permit rules for a first-of-its-kind uranium mine in northern Colorado.
An EPA spokesman says the agency has consulted with Powertech USA, which wants to build the mine, but hasn't drafted any policy or rules for the permit.
Attorney Jeff Parsons of the Western Mining Action Project says documents obtained under the Freedom of Information Act show the EPA is developing rules in violation of federal laws requiring public involvement.
Powertech USA wants to mine uranium about 70 miles north of Denver by injecting a solution underground to dissolve and extract the mineral.
Kazakhstan turns into world's leading uranium producer | Top Russian news  | 'RIA Novosti' newswire
Kazakhstan's uranium production will hit 13,500 metric tons in 2009, or up 58% from last year, making the ex-Soviet state the world's leading uranium producer, Kazatomprom said on Tuesday.
"Consolidated revenue from the sale of Kazatomprom's output in 2009 will exceed last year's level by 53%," the country's nuclear holding company said in a statement.
Kazatomprom earlier said it expected to receive a net income of 49 billion tenge ($326.6 million) in 2009.
The company is currently developing areas like natural uranium conversion and enrichment, fuel production for reactors, and the creation and operation of small and medium-sized reactors.
Kazatomprom is the national operator for the import and export of uranium, rare metals, nuclear fuel for power plants, special equipment and duel-purpose materials.
The company is wholly owned by the government of Kazakhstan.
UPDATE 1-Denison to suspend McClean uranium mill next year | Reuters
Denison Mines (DML.TO) said on Tuesday it will suspend the McClean Lake uranium processing mill in mid-2010, following the halting of nearby uranium projects that were destined to supply it with ore.
The mill — a joint venture of Canada's Denison and France's Areva (CEPFi.PA) — will continue to process stockpiled uranium until it closes, and should produce 1.86 million pounds of uranium before it goes on "care and maintenance" in July, Denison said.
NM awards contract on abandoned mines – Las Cruces Sun-News
Intera Inc. will assess sites on federal and private lands throughout New Mexico.
State Mining and Minerals Division Director Bill Brancard calls the project a step forward in reducing exposure to health and safety hazards associated with abandoned mines and their legacy of radiological contamination.
Brancard says there's a need to clean up sites because of renewed interest in uranium exploration in the state.
The assessment will cover sites that were part of a uranium mining boom before regulations required reclamation and cleanup.
Delays at Japanese fuel cycle plants
Japan Nuclear Fuel Ltd (JNFL) has announced a postponement to the start of construction of its mixed oxide (MOX) fuel plant and a delay in installing new centrifuges at its enrichment plant.
The company has requested that Japan's Ministry of Economy, Trade and Industry (Meti) revise its original application for the construction of its MOX fuel plant to allow for a further six month before the start of its construction.
Construction of the J-MOX fabrication facility at Rokkasho had originally been scheduled to begin in 2007, but has been delayed by reviews of seismic criteria. In April, JNFL said that it planned to start work last month, with an expected start-up date of June 2015 for the plant, revising the date of 2012 specified in an earlier construction application.
Censored News: Ruling out the Nuclear Option — Not Clean or Green
The Legacy of Nuclear Energy, Nuclear and Chemical Weapons Upon US Indigenous & Communities of Color
We are communities that, in partnership with the Peace Development Fund, form the Building Action for Sustainable Environments Initiative (BASE). We are citizens who represent some of the communities in the US who bear the legacy of 50 years of nuclear energy and weapons production. We are indigenous nations, we are Latino citizens and farm-workers, and we are African American communities living near nuclear power and weapon production sites. Reducing and eliminating the wasteful and dangerous means of producing nuclear energy and bringing renewable green energy production and jobs to our communities are the goals in which our communities have a major stake.
Our communities suffer from diseases and illnesses that we contend are related to our exposure to the highly toxic processes of mining and milling uranium, the unsafe storage of radioactive materials and the lack of clean-up of sites and facilities, the transportation of highly radioactive waste through our communities, and the lack of safe disposal methods for highly deadly nuclear waste. Cancer, neurological damage, genetic damage, lung disease, respiratory disorders, lupus, and heart problems are among some of the illnesses that affect our communities.
Russia Withholding Plutonium NASA Needs for Deep Space Exploration | SpaceNews.com
Russia has reneged on an agreement to deliver a total of 10 kilograms of plutonium-238 to the United States in 2010 and 2011 and is insisting on a new deal for the costly material vital to NASA's deep space exploration plans.
The move follows the U.S. Congress' denial of President Barack Obama's request for $30 million in 2010 to permit the Department of Energy to begin the painstaking process of restarting domestic production of plutonium-238. Bringing U.S. nuclear laboratories back on line to produce the isotope is expected to cost at least $150 million and take six years to seven years from the time funding is approved.
---
Nuclear Waste News
Deseret News | No thanks: 2 dozen protest trains bringing depleted uranium to Utah
Two dozen protesters braved the cold Saturday morning to protest plans to ship more than 3,000 tons of depleted uranium through the state to Utah's western desert.
The protest was organized by the Healthy Environment Alliance of Utah as a train carrying the first of three planned shipments of depleted uranium nears the state.
"We cannot allow this waste to be buried here, and we are asking Gov. Herbert to help us turn these trains around," said Christopher Thomas, policy director for HEAL Utah.
Thomas said a compromise worked out between Gov. Gary Herbert and the U.S. Department of Energy Thursday is inadequate. Under the agreement, the state will allow the first of three trains loaded with the radioactive waste to enter the state, but not to bury the material at EnergySolutions disposal site near Clive until additional safety measures can be taken.
Vermont Supreme Court upholds discharge ruling – Brattleboro Reformer
The Vermont Supreme Court has upheld a 2008 Environmental Court decision to allow Entergy Vermont Yankee to release thermal discharge water into the Connecticut River that is expected to raise the temperature of the river by one degree.
And while environmental groups that argued against the release say the decision will adversely affect aquatic life, Entergy officials celebrated the decision by the state's high court.
"We are very pleased with this decision," Yankee spokesman Rob Williams said after the Supreme Court issued its ruling Friday. "Vermont Yankee is a responsible steward of the river and this small leeway granted on temperature limit will help ensure the plant's reliability output during the warmer summer months for the region's electric consumers."
Yankee plans on releasing the warmer water into the river this summer, Williams said.
The Vermont Agency of Natural Resources first granted Yankee a permit to increase the temperature of the Connecticut River near the plant by one degree in 2004.
Is Utah disposal site safe for depleted uranium? – Salt Lake Tribune
Some Utahns say there's no need to worry about burying more depleted uranium in a Utah landfill. Others want the radioactive waste shipped back where it came from, the government cleanup of an atomic weapons site in Savannah River, S.C.
Tussling over the issue continued all week, culminating in a statement Friday by Salt Lake County Mayor Peter Corroon.
"I continue to be concerned about putting the County residents at risk," he wrote, "and would urge the Governor to do everything in his power to stop the transfer and disposal of depleted uranium in Utah."
But, after a full week of controversy over DU, as the waste is often called, the only certainty appears to be that both sides will have to wait before the debate is settled.
The first third of three planned shipments from Savannah River was already on its way to Utah on Thursday, when Gov. Gary Herbert reached a compromise with the U.S, Energy Department. The deal allows new, state controls to be put in place for DU before any of those 5,408 drums are buried and before the remaining 10,000 are hauled to Utah.
Radioactive waste heading our way? (From Daily Echo)
RADIOACTIVE waste from the controversial Sellafield nuclear plant is set to be disposed of in Hampshire, the Daily Echo can reveal.
Under a proposal out to consultation today, ten trucks a year would make the 350- mile journey from Cumbria to an incinerator in Fawley, on the edge of the New Forest.
Each truck would carry about 40 barrels of low-level radioactive waste oil to the Spanish-owned facility.
Up to 100 cubic metres of radioactive waste would be sent to Hampshire each year, a spokesman for Sellafield said.
Common Approach to the Nuclear Waste Issue

Whether of the extremely radioactive high-level, long-lived kind or the short-lived, low-level type, the issue of nuclear waste and methods of its disposal remain one of the most pressing problems facing the nuclear sector.
"Technical solutions for waste disposal do exist and they are certainly safe," explains Didier Louvat, who heads the IAEA´s Waste and Environmental Safety Section.
"However, what has been missing so far is a uniform, international approach to this issue at a normative level."
Guv strikes deal on depleted uranium – Salt Lake Tribune

Gov. Gary Herbert and the U.S. Energy Department hammered out a deal Thursday that lets a trainload of depleted uranium come to Utah but only for temporary storage — for now.
Planned additional shipments of the low-level radioactive waste from the government's cleanup of the Savannah River, South Carolina, bomb-making facility are suspended pending a Utah site-safety review that is under way.
"We simply will not accept any more depleted uranium for storage in this state until we are convinced that we have addressed all the safety parameters," said Herbert.
The governor was unable to convince Energy Secretary Steven Chu on Tuesday to halt the shipment, but he called Thursday's agreement a "reasonable compromise."
The 5,408 barrels of DU, as the waste is called, already on the way could only go into the ground for permanent disposal after the state completes its site-safety review. Herbert secured the agreement two days after the first of three shipments began rolling from South Carolina on train cars headed for Utah.
Associated Press: US, Utah gov reach deal on depleted uranium
A U.S. Department of Energy spokeswoman says an agreement has been reached with Utah Gov. Gary Herbert to temporarily store low-level radioactive waste from South Carolina before permanently disposing of it.
State regulators say they need more time to determine whether depleted uranium can safely be disposed of at a private facility in Utah's west desert.
Depleted uranium is different from other waste because it becomes more radioactive over time for up to one million years.
Herbert and the federal agency reached the agreement on Thursday, days after the first rail car of depleted uranium left the Savannah River Site bound for the Utah site.
Nuclear issues top the new Tribal Council's priority list | The Republican Eagle | Red Wing, Minnesota
Prairie Island tribal leaders pledged Monday to keep their focus on nuclear waste management.
Newly elected Tribal Council members said after being sworn-in that the fight over dry cask storage at the nearby Prairie Island nuclear plant would continue over the next two years.
"Our community faces significant challenges in the coming years and we need to band together to make sure the tribe's interests are well represented," said Tribal Council President Victoria Winfrey. "Our continued battle to get nuclear waste removed from Prairie Island and to preserve our community's culture and heritage will be our top priority."
EnergySolutions pitches 'blending' hotter radioactive waste – Salt Lake Tribune
Nuclear Regulatory Commission regulations weighing whether mixing plan violates its rules.
Washington » EnergySolutions pressed its case Tuesday before the Nuclear Regulatory Commission to mix more potent low-level radioactive waste with the current materials it now buries at its Utah facility.
The Salt Lake City-based company made a pitch before the NRC that it was safe and consistent with current law to take higher-level waste and blend it with the Class A waste it now disposes of in its Tooele County site.
If more blending is allowed, EnergySolutions would be able to accept more concentrated and hazardous radioactive waste as long as it was "watered down" with lower-concentration material that is also permitted under the company's Utah license and state law.
Unity alliance opposes foreign nuke waste – Salt Lake Tribune
'We don't think Utah should be the garbage dump for the rest of the world,' leaders say.
The community-building Alliance for Unity sees no reason for Utah to become a world dumping ground for low-level radioactive waste, and its members are urging state leaders to do what's necessary to prevent that from happening.
"We must do all in our power to protect Utah's image as a beautiful, safe and healthy place," said the statement, approved Dec. 8. "As we do so, we protect not only our economic future but also the well-being of our children and future generations unborn."
Deseret News | Uranium to arrive in Utah this month for disposal at EnergySolutions facility
Despite Gov. Gary Herbert's 11th-hour plea to stop it, the first shipment of depleted uranium is expected to arrive in Utah before the end of December.
The Department of Energy acknowledged it has received a letter from the governor in which he wrote it is "prudent that there be further study" before the radioactive material comes to Utah. Herbert wrote the letter Tuesday.
In a statement Wednesday, the DOE said that after careful consultation with the Utah regulators, it has decided to prepare 14,500 drums of depleted uranium at its Savannah River site in South Carolina for shipment and disposal at EnergySolutions facility in Clive, Tooele County. The first of three planned rail shipments has left the site and will reach Utah in the next two weeks. The second and thirds shipments are slated for 2010, according DOE spokesman James R. Giusti.
Guv to DOE: Halt nuke shipment planned for Utah – Salt Lake Tribune
A trainload of depleted uranium was already set to begin rolling toward Utah Tuesday when a letter from Gov. Gary Herbert arrived at the U.S. Energy Department asking the agency to hold off on the shipment.
The DU, as depleted uranium is often called, is highly concentrated waste from the cleanup of atomic-weapons making at the government's Savannah River site in South Carolina. And Herbert told Energy Secretary Steven Chu that Utah regulators need more time to make sure the EnergySolutions site in Tooele County can safely contain it.
"As governor, my duty is to ensure the public health and safety of all Utahns," Herbert said in the letter. "As such, I ask that you immediately halt this and any future DU shipments from the Savannah River site until Utah completes its rule-making process."
The Associated Press: Utah gov to DOE: Halt depleted uranium shipment
Utah Gov. Gary Herbert sent Energy Secretary Steven Chu a letter Tuesday asking him to halt the shipment of nearly 15,000 drums of low-level radioactive waste from South Carolina for disposal in Utah.
The Department of Energy is circumventing state regulators' efforts to ensure that a private disposal facility in Utah's west desert can safely dispose of the depleted uranium, said Herbert, a Republican.
Depleted uranium is different from other waste EnergySolutions Inc. disposes of at its site because it becomes more radioactive over time for up to one million years. The South Carolina waste from the Savannah River Site near Aiken, S.C., is a byproduct of the uranium enrichment process used to make nuclear weapons during the Cold War era.
Vietnam redux, and where Utah's special glow comes from « Standard Examiner Blogs
I finished up my class at Weber State University last week, studying Vietnam and Watergate through popular culture. High praise for Justina Bernstein for teaching it. The class was an eye-opener for a lot of reasons, not the least of which the miserable reminder that nothing really changes, including the seemingly inevitable forces that draw our politicians into foreign policy traps.
The last assignment was to ponder the Afghanistan surge President Obama just announced in light of our studies. What I did was compare Obama's West Point speech with Richard Nixon's 1970 speech announcing the incursion into Cambodia. It was distressing to see Obama and Nixon giving parallel speeches, structured the same way and attempting to achieve the same goals.
Both presidents were faced with wars they want to get out of. Both felt the need to up the ante to give the local forces a chance to build up and take on the fight. Both felt they had right on their sides, both claimed allies, both claimed that ultimate victory would be the result.
And we all know how Vietnam worked out.
Stop uranium train – Salt Lake Tribune
Despite concerns that the plan could be a figurative train wreck, a train load of depleted uranium is set to depart the federal Department of Energy's Savannah River Site in South Carolina, bound for Utah.
The DOE announced last week that the first of three train loads of the radioactive waste will soon be shipped as part of a project in which federal stimulus money is unfairly being used to clean up the Palmetto State at the Beehive State's expense. In all, 14,800 drums containing 11,000 tons of DU, a byproduct of uranium enrichment, are earmarked for EnergySolutions' low-level radioactive waste disposal facility at Clive in Tooele County.
But the decision to ship is premature because the verdict is still out on the best way to dispose of DU.
YUCCA MOUNTAIN: Licensing efforts continue –
Department of Energy lawyers are forging ahead with their defense of a license application to build the nation's nuclear waste repository at Yucca Mountain.
They met a deadline last week for filing briefs on questions that Nevada's attorneys raised with a nuclear regulatory panel, which is tracking safety concerns about plans for turning the mountain, 100 miles northwest of Las Vegas, into a burial site for 77,000 tons of highly radioactive waste.
The briefs were filed with the Nuclear Regulatory Commission's Atomic Safety and Licensing Board despite the Obama administration's stance that Yucca Mountain is no longer an option for a repository. An internal DOE memo that surfaced last month also stated, "All license defense activities will be terminated in December 2009."
Nevada's top legal consultant, Marty Malsch, had hoped lawyers for the DOE would default by missing the deadline but was not surprised that didn't happen.
"As things now stand, they are pursuing the license application by defending their position in the briefs they filed," he said Tuesday.
Bennett's bankroll – Salt Lake Tribune
Clearly, Sen. Bob Bennett has been in office for a very long time. Consider these contributions to his 2010 re-election campaign from corporate and individual special interests (selected from www.opensecrets.org): oil and gas, $116,650; waste management (nuclear), $51,900; securities and investments, $233,850; commercial banks, $130,725; finance/credit companies, $61,900; insurance, $182,700; food processing and sales, $28,900; defense aerospace, $39,000; defense electronics, $16,000; health services/HMOs, $17,750; pharmaceuticals/health products, $104,044; telecommunication services and equipment, $815,250; lawyers/law firms, $110,900; lobbyists, $157,186; automotive, $16,997; chemical and related manufacturing, $11,200. Given all this special-interest support, it seems Bennett does not serve his constituents.
Live Green at Heart | Knoxville, TN | DOE drills wells to test for the movement of nuclear waste across the Clinch River

The Department of Energy is drilling a series of wells south of the Clinch River to ensure no nuclear waste from Oak Ridge has migrated underground into its neighbors' backyards along Jones Road.
"We have not found any evidence of any contamination south of the river," said David Adler with the Department of Energy. "This is completely a precautionary measure."
North of the Clinch River on DOE property is where nuclear waste was buried from the 1940s until the '80s. The groundwater in this area is known to be contaminated from the hazardous materials. However, recently there were signs that the material may be moving towards the river.
The Signal – Santa Clarita Valley News – Toxic water to be cleaned
Two Saugus water wells were shut down more than a decade ago because they were contaminated with perchlorate, a toxic byproduct of rocket fuel production. But soon, they might be running again.
Within about four months, the Castaic Lake Water Agency expects to open a new, $20 million water treatment plant and pipeline system that will pump safe drinking water from those wells.
The plant is set to open in March, said Brian Folsom, engineering and operations manager for the water agency. The state Department of Public Health still has to certify the plant.
It represents a step in an arduous cleanup process that has gone on for years — and has several more to go.
---
Nuclear Policy News
News – Development: Cape residents oppose nuclear power station
Residents opposed to the building of a nuclear power station at Bantamsklip on the southern Cape coast staged a protest march through Hermanus on Saturday and handed a memorandum to the Overstrand municipality, saying the local authority had failed to represent their interests by supporting the proposed nuclear power plant.
John Williams, chairperson of the Save Bantamsklip Association, said on Sunday that about 300 people had marched through the town to protest against a proposal by Eskom to build nuclear reactors in "one of the hottest biodiversity hot spots in the world".
Can nuclear solve the global water crisis? – Telegraph
As the global population expands, demand for water for agriculture and personal use will increase dramatically, but there could be a solution that will produce clean drinking water and help reduce carbon emissions as well. That process is nuclear desalination.
Many areas of the world are suffering from a water crisis – and it's not just arid, developing countries that are suffering. The Western US is particularly vulnerable and its water crisis is getting more severe by the day.
CAUSE – PART 6 of 6: The solution is sustainable energy
The solution according to members of CAUSE is sustainable energy in these three alternatives: wind, solar and geothermal. CAUSE totally supports other alternative forms of energy generation as stated in the Pembina Institute's Greening the Grid, Powering Alberta's Future with Renewable Energy. The informative piece can be found at: http://pubs.pembina.org/reports/greeningthegrid-report.pdf.
Rather than follow the global agenda, Alberta and Canada have these options in Greening the Grid available to them and can use them in a big way. The question as to why global leaders are turning back the clock to reinvigorate a 50 year-old industry plagued with safety and cost issues is bewildering.
They want a quick fix solution as a way to resolve the carbon emissions problem but Schacherl disputes this fact. "Nuclear is not emission free and it is definitely not a 'quick fix solution.' It takes a minimum of 10 years for a nuclear reactor to be approved and built and likely longer." As global leaders pour money into this 50 year-old problem-plagued industry, money needed for research and development for cleaner, safer energy alternatives, will be taken away.
CAUSE – PART 5 of 6: The pros and cons of nuclear energy
Some claim that nuclear energy has become safer and that the public is more accepting of it because it releases less emissions into the air compared to coal. As for the benefits of nuclear energy, Schacherl has strong views on this too. Nuclear energy has no benefits to the public, not even in lower CO2 emissions when the full nuclear cycle is taken into effect. Nuclear is expensive and dangerous, and the only benefit is to the nuclear industry itself. The claim that the third generation reactors are safer is just a joke, since none of them have ever been built and for the ACR1000, not even the design is completed. How can you claim they are safer when the safety analysis showing the probability of a nuclear accident has not even been complete
Schacherl is emphatic that nuclear energy be phased out and replaced by renewable energy that is safer, more cost-effective and sustainable. Schacherl also encourages the public to do their homework since there is a lot of misinformation out there. The provincial government's nuclear panel report was full of misinformation. Albertans should do their own research on nuclear. The nuclear industry provides very little solid, factual information. They just ask us to trust them.
CAUSE – PART 4 of 6: The Global Nuclear Energy Partnership (GNEP)
The purpose of the Global Nuclear Energy Partnership is to encourage the growth of nuclear power worldwide. "It was a Bush initiative that Canada joined in December 2007 without any debate in parliament, explains Schacherl.
An article printed in The Toronto Star on November 29, 2007 called on Canada to join a controversial nuclear partnership. The plan proposes re-using nuclear waste, a practice effectively banned in Canada and the U.S. since the 1970s for security reasons. It was announced in this article that Canada would be a part of the GNEP. Dave Martin of Greenpeace Canada insisted that "no matter which side of the nuclear debate you fall on pro or anti everyone should be able to agree this is something which deserves public scrutiny."
Schacherl adds, One of the principles of the GNEP partnership is that those countries who sell uranium will agree to take back the spent fuel. The United States, who initiated the partnership, benefits the most as it has a huge nuclear waste problem. Yucca Mountain, where long-term storage was once planned, has now been shelved for a number of reasons including community opposition. Countries such as Canada clearly don't benefit as they will take
CAUSE – PART 3 of 6: The nuclear agenda for Alberta
Schacherl describes the nuclear agenda for Alberta. Bruce Power, a private nuclear operator from Ontario, is proposing to build four large first-of-a-kind nuclear reactors in the Peace River region that would produce 4,000 megawatts of nuclear power. As the Pembina Institute has shown in Greening the Grid, (http://re.pembina.org/pub/1763) all of our electrical needs can be met in Alberta over the next 20 years through energy efficiency, cogeneration and renewable energy such as wind, power and geothermal.
From wind power alone, there is 11,500 megawatts in applications waiting to be considered. The excess energy that nuclear would produce would end up being exported likely to the United States, verifies Schacherl.
One of the reasons why nuclear energy is being installed in Northern Alberta is for assisting oil sands operation for the purpose of extracting bitumen. However, Schacherl explains that in March 2007, the Standing Committee on Natural Resources concluded that classic nuclear plants are too big for oil sands development and that smaller plants would have to be considered.
CAUSE – PART 2 of 6: Nuclear energy operations will tax Alberta's water system
It is still dubious as to how many nuclear reactors will be installed in Alberta since it all depends on water and approval after the environmental assessment. Schacherl claims that Energy Alberta Corporation, the original nuclear proponent, was intending to build 13 nuclear reactors in Alberta as part of their business plan. Then Bruce Power bought them out. Elena Schacherl founder of CAUSE explains, "When Bruce Power first came to Alberta, CEO Duncan Hawthorne stated that the Peace River region reactors are just the start' of development in Alberta. He admitted that the company has a very aggressive growth program.'
What will be problematic for this plan in going forward, aside from public opposition, will be insufficient water for cooling. Nuclear uses 50% more water to generate electricity than fossil fuels. Bruce Power is now planning to build cooling towers and a cooling pond for the reactors proposed in Northern Alberta because there is not enough water for a once through cooling system' in the Peace River. But even then they have to pipe in water from the river to keep the cooling pond sufficiently filled. Not sure where they will find the water to venture into southern Alberta as well, warns Schacherl.
Founder of Calgary-based grassroots movement CAUSE comments on nuclear versus sustainable energy
Elena Schacherl initiated the grassroots organization Citizens Advocating the Use of Sustainable Energy (CAUSE) in January 2007. Many of the people who are members of CAUSE come from diverse backgrounds. The announcement of possible plans for extensive nuclear development in Alberta by a company at the time called Energy Alberta Corporation was the inspiration behind its formation. The Alberta Environmental Network circulated the notice of the first meeting according to Schacherl.
Our mandate is to oppose nuclear development in Alberta by educating the public about the safety, environmental, health and economic risks of nuclear power. We support energy efficiency and renewable energy such as wind, solar and geothermal as safer, less expensive and more environmentally friendly means of conserving and generating electricity, explains Schacherl.
TedRockwell Blog: Nuclear facts
Beyond ecological imperialism
Climate change isn't just a battle between rich and poor it shows how an obsession with economic growth is a dead end
o guardian.co.uk, Monday 21 December 2009 12.30 GMT
So the Copenhagen summit did not deliver any hope of substantive change, or even any indication that the world's leaders are sufficiently aware of the vastness and urgency of the problem. But is that such a surprise? Nothing in the much-hyped runup to the summit suggested that the organisers and participants had genuine ambitions to change course and stop or reverse a process of clearly unsustainable growth.
Part of the problem is that the issue of climate change is increasingly portrayed as that of competing interests between countries. Thus, the summit has been interpreted variously as a fight between the "two largest culprits"  the US and China  or between a small group of developed countries and a small group of newly emerging countries (the group of four China, India, Brazil and South Africa), or at best between rich and poor countries.
The historical legacy of past growth in the rich countries that has a current adverse impact is certainly keenly felt in the developing world. It is not just the past: current per capita greenhouse gas emissions in the developed world are still many multiples of that in any developing country, including China. So the attempts by northern commentators to lay blame on some countries for derailing the result by pointing to this discrepancy are seen in most developing countries as further evidence of an essentially colonial outlook.
But describing this as a fight between countries misses the essential point: that the issue is really linked to an economic system capitalism that is crucially dependent upon rapid growth as its driving force, even if this "growth" does not deliver better lives for the people. So there is no questioning of the supposition that rich countries with declining populations must keep on growing in terms of GDP, rather than finding diff
Greentech Media: Nuclear Industry Wish List
The industry is angling for 25 to 30 new plants, loan guarantees and fuel recycling.
To meet the current goals for greenhouse gas emissions, the U.S. would have to build 187 new nuclear plants by 2050, according to former New Jersey Governor Christine Todd Whitman, who now co-chairs the Case Energy Coalition, which advocates increased nuclear power in the U.S.
But the industry will settle for 25 to 30 by 2030, she said. That would be enough to meet the expected growth in demand for electricity in the U.S. while keeping nuclear around 20 percent of the mix. The U.S. currently has 104 reactors.
U.S. hails Emirates nuclear deal as model | Reuters
The United States formally signed a civilian nuclear cooperation deal with the United Arab Emirates on Thursday, hailing it as a "new bargain" that could help prevent the spread of dangerous atomic technology.
"This is a new bargain for the Middle East region and the United States welcomes and applauds the UAE's decision," Ellen Tauscher, undersecretary for arms control, said at the signing ceremony.
The pact, which President Barack Obama approved in May and sent to Congress for a 90-day review period, is potentially worth billions of dollars to General Electric Co (GE.N) and Westinghouse Electric, a subsidiary of Toshiba Corp (6502.T).
Japan's Chugoku to delay reactor construction-Kyodo | Markets | Reuters
Japan's Chugoku Electric Power Co (9504.T) is likely to delay the start of construction on the No.1 reactor at its Kaminoseki nuclear plant by at least two years, until the financial year 2012/13 or later, Kyodo news agency reported on Thursday.
The move will push back the start of commercial operations of the 1,373-megawatt No.1 reactor by at least two years to the year starting in April 2017 or later, Kyodo said.
Saskatchewan nixes nuclear power plan | Reuters
* Says more information and consultation needed
* Bruce Power, gov't panel had urged reactor be built
TORONTO, Dec 17 (Reuters) – The Canadian province of Saskatchewan, a top uranium producing region, said on Thursday it will not go ahead with construction of Western Canada's first nuclear power plant due to uncertainty about costs.
However, the government left the door open to future development and raised the possibility of co-operation with the neighboring Prairie provinces of Alberta and Manitoba.
Entergy handed setback over holding company – Bennington Banner
Entergy was dealt another setback in its efforts to form a new holding company for six of its nuclear reactors after a pair of New York state administrative law judges told the state's Public Service Commission it shouldn't issue its final decision until Feb. 11.
The judges wrote that the PSC needs time to determine whether Enexus' forecasted financial position is "at least as good as Entergy's," considering that Enexus is currently a shell corporation with no financial history that can be examined, as reported in SNL Energy Finance Daily on Dec. 15.
That's especially important, wrote the judges, because Enexus would be an "unaffiliated" owner of nuclear generating facilities, and there is "no other company in the world" like it, reported SNL. Entergy wants to spin off Vermont Yankee in Vernon, Indian Point and FitzPatrick in New York, Palisades in Michigan and Plymouth in Massachusetts into an independent company named Enexus. The plants are considered merchant plants because they sell electricity directly to the power market with price controls set by the states they are located in.
When the transaction was first proposed, Entergy said that Enexus would have $4.5 billion in debt. That didn't sit well with the PSC, so Entergy came back with the lower figure of $3.5 billion and assured the PSC that Enexus would have liquidity of $350 million and an unrestricted cash balance of $750 million.
J
apanFocus: Nuclear Power, Risk Management and Democratic Accountability in Indonesia: Volcanic, regulatory and financial risk in the Muria peninsula nuclear power proposal
In late 2009 Indonesia revived a proposal to build a nuclear power facility on the seismically active Muria Peninsula of north central Java over sustained civil society opposition including the voice of moderate Islam. The following assessment by Richard Tanter, Arabella Imhoff and David Von Hippel poses a range of issues about siting decisions in light of state-society relations and nuclear power feasibility. The issues are as relevant to mature democracies as to emerging democracies, as Indonesia is now sometimes styled. Muria poses formidable challenges to Indonesian democracy while posing equally important questions about the nation's developmental trajectory.
The siting of airports, dams, and nuclear power plants, are all examples of major siting decisions and contestations. As Daniel Aldrich observes in Site fights: Divisive Facilities and Civil Society in Japan and the West (Cornell University Press, 2008), even within democracies, some targeted communities have low potential for resistance. More generally, he terms siting decisions targeting vulnerable social elements, as public bads, as opposed to public goods, the latter conferring public benefits. Rather than neutral technocratic grounds, he shows, official frequently single out localities with weak civil societies for controversial siting decisions. Moreover, coercive measures are frequently employed, as opposed to incentive packages such as those frequently cited in the NIMBY literature. Only intense societal resistance obliges the state to adopt soft solutions.
France seeks foreign cash to grow nuclear sector
Sarkozy reiterates France's commitment to nuclear
* E.ON reiterates interested in expanding in France
* Says taking stake in Penly EPR is an "interesting option"
* Enel still interested in Penly EPR
PARIS, Dec 14 – France pledged 1 billion euros ($1.5 billion) to support next generation reactor design and said it would seek foreign capital to back its move to the forefront of nuclear energy expansion.
The investment is part of a 35 billion-euro spending plan French President Nicolas Sarkozy Sarkozy unveiled on Monday aimed at improving France's competitiveness.
The new nuclear projects, dubbed fourth generation reactors, would recycle uranium and plutonium, creating less waste, he told a press conference.
CBC News – Edmonton – No moratorium on Alberta nuclear plants, minister says
Alberta will not stand in the way of the construction of nuclear power plants, Energy Minister Mel Knight said Monday, following the release of a telephone survey that suggests 45 per cent of Albertans want nuclear plants approved on a case-by-case basis.
"There'll be no moratorium," Knight told reporters at the Alberta legislature.
"We are not proponents of nuclear energy. We're not working with any company to build nuclear energy.  We're saying that we need power, and proponents that want to build in the system in Alberta are welcome to do so."
Almost 50% of Albertans 'conflicted' about nuclear power, report says
More than a quarter of Albertans oppose allowing nuclear power plants to be built in the province, while almost half remain "conflicted" about the energy source, according to a new government report released Monday.
And people north of Edmonton – were several nuclear plants have been proposed – were more likely to oppose building the plants, by around 32 per cent, compared to the Calgary region, at 24 per cent, was the least opposed.
"Only those Albertans who hold consistently positive views of science and the nuclear industry – and are less concerned by the potential for negative consequences – actually want to see the government encourage nuclear proposals," said the report by Alberta Energy.
Saskatchewan premier cools to nuclear
Nuclear power may be too large and too costly for Saskatchewan, Premier Brad Wall says.
He made the comment this week in what appears to be another indication of his government's diminishing enthusiasm for nuclear power. Earlier, a report was released on public consultations on the government's Uranium Development Partnership, a bid to explore the future of nuclear energy in the province.
The report showed an "overwhelming" rejection of nuclear power from respondents.
Energy and Resources Minister Bill Boyd has said the government has become increasingly cautious on nuclear energy's potential because of the cost.
Don't back off on cooling tower | APP.com | Asbury Park Press
The state Legislature may finally do what the Department of Environmental Protection and Gov. Jon Corzine should have done long ago: Mandate a cooling tower at the Oyster Creek nuclear reactor in Lacey to mitigate the plant's harmful environmental and economic impact.
A bill proposed by Sen. Bob Smith, D-Middlesex, is scheduled to be heard by the Senate Environment Committee in Trenton Monday in what is shaping up as an epic showdown between Oyster Creek owner Exelon and the state's environmental groups, which are firmly united in support of the legislation. Among those expected to testify against it is Exelon CEO John Rowe.
The bill would impose conditions on all energy generation facilities that withdraw water from or discharge water to a "shallow lagoonal estuary." At Oyster Creek, those conditions could only be satisfied by constructing a cooling tower.
---
Nuclear Weapons News
French Polynesians march against new French nuclear compensation law
An estimated 3,000 people have joined a march in French Polynesia to demonstrate against the new French law to compensate nuclear weapons test victims, saying it doesn't go far enough.
The march in Papeete had been organised by test veterans, the Maohi Protestant church and the pro-independence Tavini Huiraatira Party of Oscar Temaru.
The demonstration coincided with a visit to the territory of a French defence ministry delegation, which excluded the minister after he decided to pull out the day before he was due to leave Paris.
The marchers claim that the compensation law, which is to be voted on in Paris this week, is too restrictive as it only considers the fallout in parts of the territory and excludes a reference to the environment.
IAEA Applying a Nuclear Double-Standard by Gareth Porter — Antiwar.com
In 2004, the International Atomic Energy Agency (IAEA) revealed that a member state had violated its Safeguards Agreement by carrying out covert uranium conversion and enrichment activities and plutonium experiments for more than two decades. The nature of certain of those enrichment activities, moreover, raised legitimate suspicions of interest in a nuclear weapons program.
The state was found to have lied to the IAEA even when it began investigating these suspicious activities, claiming that its laser enrichment research did not involve any use of nuclear material.
Yearender: U.S. power diplomacy loses steam in first year _English_Xinhua
The power diplomacy of the United States has sensed in the past year that the country's diplomatic drive is losing steam to mostly unintended practice leaks and a few intentional policy picks.
The power — hard, soft, or smart — was stretched too thin by concurrent maneuvers in Baghdad, Beijing, Brussels, Copenhagen, Geneva, Islamabad, Jerusalem, Kabul, Moscow, New York, Pyongyang and Tehran, to list just a few hotspots where Americans had been busy mending rather than making diplomacy.
"(George W.) Bush's (hard power) foreign policy left the United States weaker. The new administration must work more closely with allies, friends, and multilateral institutions than Bush did in dealing with the problems," Joseph Nye, who coined the term "soft power" in 1990, asserted.
To the Harvard scholar, soft power is the ability to get what one wants through attraction, whereas hard power is to get it through coercion.
Nuclear site handover ends fight for 'justice' – ABC News (Australian Broadcasting Corporation)
A ceremony in the South Australian outback has marked the formal handover of the former nuclear test site at Maralinga to Indigenous people.
The British Government tested weapons at Maralinga in the state's far west in the 1950s and 1960s, including seven full-scale nuclear tests.
The South Australian Government says the land has been decontaminated but some will be fenced off because it remains unsafe.
The Hindu : India guarded on international nuclear report
India has adopted a guarded approach to the report on nuclear non-proliferation and disarmament released by the Prime Ministers of Japan and Australia in Tokyo on Tuesday. "The focus remains very much on what could be done to shore up the Nuclear Non-Proliferation Treaty [NPT] in the run-up to the 2010 conference," informed sources said.
While endorsing some of the provisions, the sources were dismayed by the report's observations on the new-found enthusiasm for civil nuclear energy by some countries, which it felt, could be a possible source of proliferation. However, former National Security Adviser Brajesh Mishra, one of the Commissioners on the panel, did not endorse the perception. "They have not targeted India," he said.
Britain needs the Bomb? That was the last war | Roy Hattersley – Times Online
In the Cold War, Trident was a deterrent. In the War on Terror it is irrelevant. The money would be better spent elsewhere
Trident survives. The most severe defence spending review in history searching for savings of almost £40 billion ignored the £20 billion that is to be spent on a nuclear weapon that will be redundant before it comes into service. The generals, as has so often been the case, are planning to fight the last war. And the politicians, who must have noticed that the world has changed during the past ten years, endorse the military judgment for reasons that have nothing to do with national security.
Nuclear report fails to name weapons eradication date | News.com.au
A LANDMARK report calls for a massive cut in atomic warheads but stops short of setting a deadline for their abolition, which is seen as a critical challenge for this century.
The International Commission on Nuclear Non-proliferation and Disarmament (ICNND), initiated by Prime Minister Kevin Rudd last year, wants the global arsenal cut from 23,000 to 2,000 by 2025 but doesn't set a time frame to get rid of all nuclear weapons.
The targets would see Russia reducing its stockpile from 13,000 to 500, with the United States slashing its arsenal from 9,000 to 500 over the next 15 years.
"Twenty years after the end of the Cold War there are at least 23,000 nuclear warheads still in existence, with a combined blast capacity equivalent to 150,000 Hiroshima bombs," says the report, released in Tokyo today.
The ICNND wants nuclear-armed states to commit to a "no first use" policy by 2025, coupled with changes to the alter status of weapons, ensuring "nuclear forces are not instantly usable".
AFP: Australia, Japan want huge cuts in nuclear arsenals
The centre-left prime ministers of Japan and Australia on Tuesday voiced support for a report calling for a cut of more than 90 percent in the world's nuclear arsenals.
The two leaders issued their appeal after the International Commission on Nuclear Non-proliferation and Disarmament called for the global stockpile of nuclear weapons to be cut to 2,000 from 23,000 — 22,000 of them held by the United States and Russia — by 2025.
Australia's Prime Minister Kevin Rudd travelled to Tokyo to meet his Japanese counterpart, Yukio Hatoyama, for the launch of the report, which was commissioned by both their governments.
Associated Press Of Pakistan ( Pakistan's Premier NEWS Agency ) – Controversy on success of India's 1998 nuclear explosions:
In a rebuttal to recently retired Atomic Energy Commission Chief Anil Kakodkar's claims about success of India's 1998 thermo-nuclear explosions, a former senior nuclear scientist K Santhanam said Kakodkar's was ignoring facts and called him a liar.In an interview to a news channel on Sunday, Kakodkar had claimed that yield of thermo-nuclear explosions was more than 45 kilo tons and India had credible thermo-nuclear bombs in its arsenal.
Santhanam, a senor nuclear scientist from Defence Research and Development Organisation (DRDO) was responsible for monitoring the 1998 Pokhran nuclear explosions.
Figures don't lie, but liars will figure. He chose to ignore facts for his own reasons, Santhanam said in an interview to an Indian news agency PTI on Monday in reply to Kadodkar's claims.
There are several inaccuracies in his (Kakodkar's) statement. The DRDO was a major partner in the 1998 tests and not what Kakodkar has claimed…that we only provided logistical support. That is very far away from truth, Santhanam said.
Blair Says Nuclear Weapons Weren't Vital to Iraq War (Update1) – Bloomberg.com
Former British Prime Minister Tony Blair would have favored removing Saddam Hussein from power even with no evidence that the Iraqi leader had weapons of mass destruction, he said in an interview with the British Broadcasting Corp.
I would still have thought it right to remove hi Blair said when asked if he would have backed a war against Iraq knowing that Hussein didn't have nuclear weapons. "Obviously, you would have had to use and deploy different arguments to justify the war to lawmakers and the public, he told the BBC.
---
Department of Energy News
DOE scraps cheaper waste treatment plan – Mid-Columbia News | Tri-City Herald : Mid-Columbia news
The Department of Energy has dropped a proposal for a less expensive alternative to treating and disposing of some of Hanford's radioactive tank waste.
The alternative could have saved as much as $459 million, according to figures in an earlier Government Accountability Office report, but Hanford officials were unable to win the regulatory support of the states of Washington and New Mexico. About $40 million has been spent on the project.
Less than two months ago, DOE released a draft environmental impact study that included the less expensive option of sending some of Hanford's tank waste to a federal repository in New Mexico rather than glassifying it at the $12.2 billion vitrification plant being built at Hanford.
A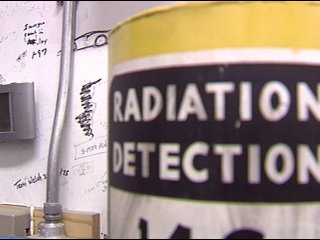 first look at a hidden job at Hanford – KNDO/KNDU Tri-Cities, Yakima, WA |
For the first time since 9-11, we get to see inside a highly secure plant, where plutonium was packaged for use in nuclear weapons.
Plutonium production at Hanford ended after the cold war, but was still stored deep inside the Hanford site until just this past November.
Now for the first time in nearly a decade security restrictions have been dropped.
And the process now, is to get the building ready to be decontaminated, deconstructed and destroyed.
Livermore's Sandia National Laboratory looks back on 60 years – Inside Bay Area
From the early days of nuclear stockpiling to new focuses on cyberprotection in the Digital Age, Sandia National Laboratories has played a vital role in national security for 60 years, local, state and federal leaders acknowledged Thursday.
The 60th birthday of the Albuquerque, N.M.-based facility, which includes the Livermore campus, was marked with a commemorative ceremony that drew representatives from the Department of Energy, Gov. Arnold Schwarzenegger's office, the United States Congress and the state Legislature.
For many, it was a rare glimpse into the birthplace of myriad science-based technologies over the past six decades.
Lab Director Tom Hunter spoke at the event, commenting on the changes that have occurred since May 13, 1949  the date then-President Harry Truman called for the operation of Sandia Laboratory in a letter to AT&T.
POGO to NNSA: let the contractor info flow| knoxnews.com
In a letter to President Obama, the Project On Government Oversight is asking that the NNSA's decision to withhold contractor performance data be reversed and open up that information for the public to see.
Nuclear Weapons & Materials Monitor, a Washington-based newsletter, first reported the NNSA action that was described in an internal agency memo.
"Given that 90 percent of DOE's work is performed by contractors, it is absolutely critical that PEPs (Performance Evaluation Plans) and PERs (Performance Evaluation Reports) be made available to public scrutiny immediately and not three years hence as recommended by Mr. Boyd's memo," POGO said in a press statement.
Barrasso Grills DOE Over Excess Uranium Management | Sheridan Wyoming News, Weather and Sports. Your digital Newspaper.
During a Senate Energy and Natural Resources Committee hearing Tuesday, U.S. Senator John Barrasso criticized the Department of Energy's management of its excess uranium stockpiles. Barrasso noted that the DOE's policy of forcing too much of its uranium stockpile into the market will artificially drive down uranium prices, undercutting domestic uranium mining and hurting jobs in Wyoming.
Barrasso highlighted the negative impact the DOE's plans will have on Wyoming if it transfers $150-$200 million worth of excess government uranium to the U.S. Enrichment Corporation over the next year.
---
Other Energy News
BBC News – Key powers reach compromise at climate summit
Key states have reached what they call a "meaningful agreement" at the Copenhagen climate summit.
Five nations, including China and the US, reached a deal on a number of issues, such as a recognition to limit temperature rises to less than 2C.
US President Barack Obama said it would be a foundation for global action but there was "much further to go".
The Associated Press: Obama says 'unprecedented' deal reached on climate

President Barack Obama declared Friday a "meaningful and unprecedented breakthrough" had been reached among the U.S., China and three other countries on a global effort to curb climate change but said much work was still be needed to reach a legally binding treaty.
"It is going to be very hard, and it's going to take some time," he said near the conclusion of a 193-nation global warming summit. "We have come a long way, but we have much further to go."
The president said there was a "fundamental deadlock in perspectives" between big, industrially developed countries like the United States and poorer, though sometimes large, developing nations. Still he said this week's efforts "will help us begin to meet our responsibilities to leave our children and grandchildren a cleaner planet."
City of Houston Reneges on NRG Solar Energy Deal | Cooler Planet News
Back in September, the City of Houston agreed to buy all the solar power from a proposed NRG $40-million solar plant on a 25-year power purchase agreement, or PPA.
The deal called for NRG to foot the bill for the plant, and the city to pay for the power at a rate of 8.2 cents per kilowatt-hour for the first year. What this meant, in real-world terms, was that NRG would supplant some of the solar output with power from other plants, giving the city an effective rate of 8.2 cents, though the agreement overall calls for Houston to pay 19.8 cents per kilowatt-hour.
If built, the 10-megawatt solar plant would have been the biggest in the state, providing up to 1.5 percent of the city's electrical needs at a locked-in price on 90 percent of production – a fixed rate that would have served the city well if Reliant Energy raised its rates due to rising costs of oil, gas or coal. Reliant Energy's generation mix is 39.8 percent, followed by natural gas at 23 percent and coal at 22.5 percent – the former two prices likely to rise as the recession eases and tension over Middle East oil prices and production rises.
The Associated Press: NY energy plan pushes conservation, solar and wind
A new state energy plan released Tuesday calls for more conservation, more use of renewable sources such as solar and wind power, a tougher New York building code and a disclosure requirement for a building's utility usage when it's sold.
Gov. David Paterson said the plan he accepted from the State Energy Planning Board provides the blueprint for a continuing transition to a clean energy economy over the next decade.
Initiatives for 2010 include the building sale disclosure and removing loopholes that have limited the effectiveness of the state's energy code. Both require legislative action. Others include procuring 100 megawatts more of solar energy statewide and requesting bids for an offshore Long Island wind project.
The Free Press – Harvey Wasserman: Curbing carbon's just the tip of our great green leap
The epic fight over carbon emissions is barely the tip of how we survive.
Mother Earth demands that fossil/nukes be transcended. This green-powered leap defines our technological, economic and ecological survival.
But climate chaos and financial ruin do not stand alone. Green gadgetry aside, we don't get to 2030 unless we confront:
The power of the corporations;
Social justice and ballot-based democracy;
Ending waste and war;
Growing food that's truly organic;
Empowering women while harmonizing population growth.
Global energy giants win contracts for 2 Iraqi oil fields _English_Xinhua
The world's leading energy companies won rights to develop two major oil fields in Iraq at an auction on Friday.
Royal Dutch Shell and Malaysia's Petronas were awarded the contract to exploit the Majnoon oil field in southern Iraq, one of the world's largest untapped oil fields with more than 12 billion barrels of proven reserves.
They accepted a fee of 1.39 U.S. dollars per barrel.
HoweStreet.com -A Hot Future for Geothermal
Capturing energy from the earth's heat is pretty easy pickin's for geologically-active areas of the world like Iceland, Indonesia, and Chile. In some locations, hot fluids are so near the earth's surface that heat from naturally-occurring hot fluids can be directly circulated through buildings for heating. Iceland, in particular, takes advantage of this low-hanging energy fruit.
However, in most areas of the world where geothermal energy is captured, the heat is used to generate electricity.
Conventional Geothermal Energy
Unlike some of the more common alternative energies — hydro, solar, and wind — geothermal is impervious to weather conditions. This independence means it provides excellent base load electricity.
Currently all commercial geothermal electricity is generated by so-called conventional systems, whereby naturally- occurring hot water or steam is accessed at comparatively shallow depths in areas of very high geothermal gradient. Wells are commonly drilled to depths on the order of 2 km. The water or steam they produce is used to spin turbines that in turn generate electricity.
---
Nuclear Editorial and Opinions
Don't weaken state's nuke law – JSOnline
Weakening Wisconsin laws regulating new nuclear reactors should not be part of a climate change bill. The Clean Energy Jobs Act, unveiled in the state Legislature recently, is a significant step toward addressing global warming while strengthening our state economy. Although much of the bill is a positive step to addressing global warming, it weakens Wisconsin's current law on building new nuclear reactors.
Wisconsin's current law is common sense and protects citizens and the environment from radioactive nuclear waste, which poses considerable risks for tens thousands of years and contains plutonium, which can be used to make nuclear weapons if separated. Available renewable energy and energy efficiency technologies are faster, cheaper, safer and cleaner strategies for reducing greenhouse emissions than nuclear power.
Radioactive ruse – Salt Lake Tribune
EnergySolutions seems hell-bent to increase its revenue stream by diversifying the waste stream flowing to its low-level radioactive waste disposal facility in Tooele County.
Its efforts to serve as the depository for the nation's depleted uranium and the world's low-level radioactive waste are well-documented. And now, the for-profit firm is arguing in favor of "blending" trash , which would allow it to introduce even hotter trash to the Beehive State.
Company officials made their case for blended waste before the federal Nuclear Regulatory Commission Tuesday. The process, if approved, would allow hotter Class B and C low-level wastes to be mixed with Class A waste as long as the blended waste does not exceed the standards for Class A waste, the least radioactive of low-level wastes and the only type Utah law allows.
It should come as no surprise that the nuclear industry would endorse such a practice. EnergySolutions is a private company looking to improve its bottom line. And the nuclear power industry is seeking a repository for its Class B and Class C waste, after a disposal site in South Carolina stopped accepting waste from 36 other states in 2008.
Nuclear option risky business | Bill Kaufmann | Columnists | News | Calgary Sun
Alberta is wide open to smashing atoms and taxpayers won't be footing the bill.
Despite decades of nuclear fiscal black pits showing taxpayer subsidies rivalling uranium as an indispensable fuel for the nuclear industry, we're told Alberta will be different.
No need to look at Ontario's experience, where nuclear power has become too big to fail — and even then, sticker shock has left the industry in a state of suspended animation.
Last June, the province yanked the plug on a 20-year, $26-billion plan to refurbish Ontario's 18 aging nuclear plants after the bill for replacing just two of the reactors proved stunningly high — a figure the province's government won't reveal.
And as sure as the sun rises in the east, even those bids would eventually be seen as dramatically low-balled.
The Top Nuclear Stories is published twice weekly. It is a produced using a combination of social bookmarking and programming. You can view or join the public group and add your own stories by going here -> http://groups.diigo.com/groups/nukenews