Goodness, this wasn't the best week out there, no thanks to the continuing media campaign to just let the nuclear industry pump bs into the public domain. But what's new! Wow are Republicans capable of deceipt! All of a sudden all the repubs are dripping tears over DOE workers!  Kind of like Thanksgiving when all of a sudden everybody decides to be nice for a day to poor people.  Oops, times up.  The Post even started to cover the disgusting insanity of how much Obama money is going to corrupt contractors.
NukeWatch in Wisconsin got coverage for its plan to close.  Not a good sign.  Lots of international news across the board, both good and bad, with a number of protests.  Sad news about the EDF-Constellation hookup, but what's this about NRC scandals?  Cheney's statements about Plamegate have been released, and the US is doing everything in its power to attack Iran with its absurd pressure tactics. Talk about (political) Climate change? Ugh. Well, I'm just going on… I had some technical difficulties, so be patient…. Go for it.
---
Top Nuclear Stories Index
---
Nuclear Reactor News
North West Evening Mail | Campaign against Sellafield
CAMPAIGNERS from Norway descended on Westminster to demand Sellafield be closed down amid fears an accident at the site would cause devastation across the globe.
CAMPAIGN: Campaigners from Norway protest against Sellafield at Westminster
The group claimed the quality of the radioactive waste is poor and they fear there will be an accident at the site.
Frank Storelv, from Oslo, said 90 per cent of wind blows from the south west and if there was an explosion or accident at Sellafield, one or two days later the radioactive waste would be carried to the west coast of Norway.
Associated Press: Green groups appeal Ga. nuclear plant expansion
Environmental groups are asking the federal courts to block to plans to build two nuclear reactors at an east Georgia power plant.
The Southern Alliance for Clean Energy said Thursday it is asking a federal judge to review an early-site permit granted by the Nuclear Regulatory Commission to allow some construction at Georgia Power Co.'s Plant Vogtle facility.
The groups hinge a part of the appeal on contentious legislation that passed this year allowing the utility to charge ratepayers ahead of time for the costs of building the two new reactors.
The east Georgia project is scheduled to be completed in 2017. It could be the first new nuclear project to break ground in the country in three decades.
Georgia Power is a subsidiary of Southern Co.
gypt's nuclear plans threatened – The National Newspaper
As Egypt's government prepares to finalise plans for the country's first nuclear power plant by the end of this year, opposition from a prominent tourism developer risks scuttling the project.
But if the proposed site at Al Dabaa, a remote strip of desert coast about 140km west of Alexandria, does not receive final approval by the end of this year as planned, it could spell the end of Egypt's nascent civil nuclear energy plans and the beginning of an energy crisis, said Mohamed Mounir Megahed, the vice chairman for the Nuclear Power Plants Authority.
Northwestern Wisconsin nuclear opposition publication hurting in economy | FOX21Online.com
A Wisconsin-based anti-nuclear publication may be going out of business as contributions are not keeping up with costs.
For 30 years, Nukewatch has been an advocate of non-violent resistance against nuclear power plants and nuclear weapons for northwestern Wisconsin and northeastern Minnesota. The quarterly publication has contributed to some of the nation's largest anti-nuclear movements, including the closing of naval submarine communications base ELF in Clam Lake.
Editor John LaForge says many non-profits are in tough financial shape. He says quite a few environmental groups have been affected recently, including Clean Water Action and Eagle both closed offices in northern Wisconsin.
LaForge says the December issue may be the last one unless more contributions come in. He says closing his publication would be a loss, since people would have to go to sources of information from outside the area.
Nuclear firms pay £70m for Sellafield site – Business News, Business – The Independent
A multinational consortium of energy companies is paying £70m for land adjacent to Sellafield suitable for building a new atomic power station.
Scottish & Southern Energy (SSE), Spain's Iberdrola and France's GDF Suez have acquired the 470-acre site, which is the fourth piece of land to be sold by the Nuclear Decommissioning Authority (NDA). The consortium plans to build an installation with a capacity of up to 3.6 gigawatts, starting in 2015.
The SSE/Iberdrola/GDF group is the third new entrant to the UK nuclear industry after France's EDF bought British Energy for £12.5bn in January, and a consortium of Germany's RWE Npower and E.ON was successful in earlier NDA land auctions in April.
SSE/Iberdrola/GDF was also a bidder in previous auctions for land at Wylfa, Oldbury and Bradwell. But the group pulled out after competition became so fierce it ran for six weeks rather than the expected one, and netted the Government a whopping £387m rather than the expected £100m.
Trio buy Sellafield site to build giant nuclear plant – Telegraph
A consortium of utility companies is planning to build a giant nuclear power station at Sellafield, the former home of the world's oldest reactor, as part of Britain's next generation of cleaner energy sources.
The Nuclear Decommissioning Authority (NDA) said yesterday that it had sold the right to develop the land for a 3.6 gigawatt station to Scottish and Southern, Iberdrola and GDF Suez for £70m.
The Energy Daily: New Nuclear Is Not Cost-Competitive
Judging from its recent actions, the nuclear industry has given up on the pretense that the technology is cost competitive with presently or soon-to-be available alternatives, whether or not climate change legislation is enacted.
Recognizing that capital markets will not support the construction of new reactors, nuclear industry lobbyists at the federal and state legislatures have launched a full court press to get loans from taxpayers (in the form of federal loan guarantees) and ratepayers (through construction work in progress, or CWIP) to fund these projects. The same factors that have led Wall Street to refuse to finance reactors and to lower the ratings of utilities that are trying to build them are the very reasons that taxpayers and ratepayers should not be forced to foot the bill for new nuclear reactors. Loan guarantees and CWIP force taxpayers and ratepayers to bear the marketplace, execution, policy, technology and financial risks that capital markets will not.
Cost could mar STP nuclear deal
Two troubling issues emerged from news that the cost estimate for the proposed expansion of nuclear generation at the South Texas Project has suddenly gone up by as much as $4 billion. That's a 30 percent increase, and CPS Energy won't have a fixed-price contract for the two new reactors until at least 2012.
Toshiba Corp., the main contractor for the expansion, may merely have thrown out the inflated cost as a negotiating tactic. That's what CPS Energy interim general manager Steve Bartley suggests it is.
Another explanation could be that Toshiba is weak in producing estimates, with the initial figures being too low or the current ones being too high.
Nuclear power water rights protests triggers public hearing – Salt Lake Tribune
State water officials have decided to schedule a public hearing on a proposal that would transfer water rights amounting to billions of gallons from Kane and San Juan counties to a company that wants to build a nuclear power plant at Green River.
They're going to get an earful.
Hundreds of people and organizations have filed protests on the action, which would transfer 29,600 acre-feet of water from Kane County and 24,000 acre-feet per year from San Juan County to Blue Castle Holdings, a company working to secure a license to build a power plant. An acre-foot is about 326,000 gallons. The company would lease the water rights for 70 years.
AFP: Greenpeace wins Romania nuclear plant case
Environmental group Greenpeace won a court case in Romania on Monday that could force the authorities there to make public a list of potential locations for the construction of a nuclear power plant.
The economy ministry must "communicate the requested information to the claimant," a ruling published on the Bucharest court's website said.
The ministry is to pay penalties if it does not obey the ruling but can appeal against the court's decision.
Greenpeace had applied to the court after asking the ministry in vain for a list of the 100 locations under review for the construction of Romania's second nuclear plant, which is expected to start after 2020.
North Anna nuke reactor shut down by 'unusual event' | Richmond Times-Dispatch
Dominion Virginia Power shut down one of its two nuclear reactors at its North Anna power station Friday because of what the U.S. Nuclear Regulatory Commission later deemed "an unusual event."
Unit 1 remained shut down this morning. Unit 2 at North Anna, about 45 miles northwest of Richmond along Lake Anna in Louisa County, continued to operate at full power today.
The Richmond-based utility notified the NRC one hour after the incident occurred Friday and later told the federal agency it had also notified the Virginia Department of Emergency Management. There was no indication whether local authorities in Louisa or any other surrounding counties had been notified by the utility.
FP: Japanese firms to develop small nuclear reactors
Japan's major nuclear reactor manufacturers have begun developing small nuclear power systems for both developed and emerging countries, a report said on Saturday.
Toshiba Corp. is developing an ultra-compact reactor with an output of about 10,000 kilowatts and has started procedures for approval in the United States, the Nikkei business daily said.
The new reactor, the Toshiba 4S, is designed to minimise the need for monitoring and maintenance, with an automatic shutdown function to ensure safety in case of problems, the newspaper said.
20 years after public vote, Rancho Seco is decommissioned by U.S. – Sacramento News – Local and Breaking Sacramento News | Sacramento Bee
Sacramento's Rancho Seco nuclear power plant has been formally decommissioned by the federal government, the first action of its kind in response to a public vote.
The 20-year decommissioning process cost Sacramento Municipal Utility District ratepayers $500 million.
District voters decided in June 1989 that such a costly endeavor was justified to eliminate the risks posed by nuclear power.
The vote followed a long series of accidents and costly unplanned shutdowns at Rancho Seco, which began operating in 1975.
New Vision Online : Uganda halts nuclear power project
UGANDA is not rushing to build a nuclear power plant, it has been announced.
Sources privy to the matter said the country will wait until its human resource capacity, legal and regulatory framework as well as the financial obligations are strengthened.
There is no competence in the country to handle nuclear power project and we cannot build this overnight, the sources added.
The announcement comes at a time when IBI, a junior mining company from Canada, is pushing for the signing of a memorandum of understanding with the Government for a nuclear power development in Uganda.
---
Nuclear Health and Safety News
NIOSH to reevaluate its work for EEOICPA; seeks new director for compensation office| knoxnews.com
The National Institute for Occupational Safety and Health announced that it's going to begin a major re-evaluation of its responsibilities, including the scientific and techical support, for the Energy Employees Occupational Illness Compensation Program Act.
NIOSH also said it would conduct a national search for a new director of the Office of Compensation Analysis and Support as the successor to Larry Elliott, who will take a new role at NIOSH as an associate director in charge of "several high-priority projects" with institute-wide activities. Stuart Hinnefeld, technical program manager, will become interim OCAS director while that search is conducted, the institute said in the announcement.
NASA to Start Irradiating Monkeys : Discovery News
NASA is stepping up its space radiation studies with a round of experiments that for the first time in decades will use monkeys as subjects.
The point of the experiments is to understand how the harsh radioactive environment of space affects human bodies and behavior and what countermeasures can be developed to make long-duration spaceflight safe for travelers beyond Earth's protective magnetic shield.
For the new study, 18 to 28 squirrel monkeys will be exposed to a low dose of the type of radiation that astronauts traveling to Mars can expect to encounter.
Hanford News: More Hanford workers could be compensated
Less than 10 percent of former Hanford construction workers who likely would qualify for compensation for illnesses have applied to a federal program, said a Building Trades National Medical Screening Program official.
Representatives of the program held a meeting in Pasco on Wednesday night to discuss the screening and a Department of Labor program that provides compensation for Hanford workers who developed illnesses because of exposure to radiation or hazardous chemicals at the nuclear reservation. Nearly 100 attended.
As many as 25,000 former Hanford building trades workers may have developed illnesses covered by the Energy Employees Occupational Illness Compensation Program, said Knut Ringen, principal investigator for the building trades screening program. But he estimated that less than 10 percent of those have applied.
Special cohort needed for Hanford workers – Opinions  : Mid-Columbia news
We're not nuclear scientists or radiation experts, but we're willing to accept the recommendation from those who are — especially after years of study.
Congress should approve the special exposure cohort for Hanford workers currently being recommended by the National Institute for Occupational Safety and Health.
A special cohort would make automatic $150,000 in compensation and extend medical coverage to potentially hundreds of sick Hanford workers who were employed for at least 250 days from Oct. 1, 1943, through June 30, 1972.
In the case of deceased workers, surviving family may be eligible for the payment.
Feds Looking Into Safety Goof At Nuke Plant – Central Coast News Story – KSBW The Central Coast
Federal regulators are investigating a mistake at the Diablo Canyon nuclear power plant that could have hampered safety measures during an emergency.
A spokeswoman for the Central Coast plant says two switches that allow operators to remotely open cooling water valves were improperly set. If the plant lost its water during an earthquake or terrorist attack, operators would have had to manually open the valves to restore it.
Spokeswoman Emily Christensen Archer said the mistake was discovered late last week during a maintenance shutdown of the reactor, and the switches were reset.
The Nuclear Regulatory Commission is investigating.
Pentagon Dirty Bombers: Depleted Uranium in the USA | The Public Record
The Nuclear Regulatory Commission will hold hearings tomorrow and Wednesday in Hawaii on an application by the US Army for a permit to have depleted uranium at its Pohakuloa Training Area, a vast stretch of flat land in what's called the saddle between the sacred mountains of Mauna Loa and Mauna Kea on Hawaii's Big Island, and at the Schofield Barracks on the island of Oahu.
In fact, what the Army is asking for is a permit to leave in place the DU left over from years of test firing of M101 mortar "spotting rounds, that each contained close to half a pound of depleted uranium (DU). The Army, which originally denied that any DU weapons had been used at either location, now says that as many as 2000 rounds of M101 DU mortars might have been fired at Pohakuloa alone.
The Santiago Times – FORMER SOLDIERS SUE STATE FOR NUCLEAR RADIATION DAMAGES

Conscripts Were Exposed To High Levels Of Radiation
Former soldiers suffering from radiation poisoning are suing the Chilean treasury and Nuclear Energy Commission for US$85 million. The men were exposed to high levels of radiation whilst guarding the same nuclear facility in Santiago in the late 1980's.
The Soldiers were all guarding the same nuclear facility in Santiago between 1988-1989.
Over 60 ex-guards of the La Reina Nuclear Reactor and Research Center cited various health problems in filing their lawsuit against the state. The men in question secured the facility as part of their national military service duties between 1988-1989 and show symptoms of dangerous over-exposure to radiation.
The case presented by the Santiago law firm Alfredo Morgado reads: This petition demands compensation from the state on behalf of the victims who have died or continue to suffer as a result of radiation poisoning.
The lawsuit also points to the non-existent help the government has offered to the men. Amongst the medical conditions cited are various forms of cancer, bone and nerve degeneration, digestive problems, migraines and diarrhea.
Some of the men also claim compensation for medical conditions and congenital defects allegedly passed on to their children.
Among the petitioners are the families of soldiers who died as a result of the contamination. Guillermo Cofre died in 1989 after being asked to clean up a nuclear waste spill with a towel.
"His military uniform had melted, almost as if he had fallen in acid, his father said. Both Guillermo and his companion on the task Luis Gomez Naranjo died of leukemia within 18 months of the accident.
The families of the deceased are suing for over US$3.5 million each, while the remaining petitioners are each claiming between US$1 to 1.5 million for current and future health complications. The case is being heard at the Santiago Court of Appeals.
The lawsuit comes at a time of increased lobbying efforts on behalf of nuclear energy proponents linked to Chile's mini
New research suggests how low doses of radiation can cause heart disease and stroke
A mathematical model constructed by researchers at Imperial College London predicts the risk of cardiovascular disease (heart attacks, stroke) associated with low background levels of radiation. The model shows that the risk would vary almost in proportion with dose. Results, published October 23 in the open-access journal PLoS Computational Biology, are consistent with risk levels reported in previous studies involving nuclear workers.
Cardiovascular disease is the leading cause of death and one of the leading causes of disability in developed countries, as reported in the paper and also by the World Health Organization (http://www.who.int/whosis/en/). For some time, scientists have understood how high-dose radiotherapy (RT) causes inflammation in the heart and large arteries and how this results in the increased levels of cardiovascular disease observed in many groups of patients who receive RT. However, in the last few years, studies have shown that there may also be cardiovascular risks associated with the much lower fractionated doses of radiation received by groups such as nuclear workers, but it is not clear what biological mechanisms are responsible.
---
NRC News
NRC- NRC Cites Wal-Mart for Violations in Handling Tritium Exit Signs
The Nuclear Regulatory Commission has cited Wal-Mart Stores, Inc., with four violations concerning improper disposal and transfer of tritium exit signs at its stores throughout the United States and Puerto Rico.
The violations, issued Oct. 28, concerned the improper transfer or disposal of 2,462 signs from Wal-Mart stores in states under NRC jurisdiction between 2000 and 2008, and the improper transfer of an additional 517 signs between various Wal-Mart facilities. The company also failed to appoint an official responsible for complying with regulatory requirements and failed to report broken or damaged signs as required.
Exit signs containing tritium, a radioactive isotope of hydrogen, pose little threat to public health and safety and do not constitute a security risk. However, the NRC requires proper recordkeeping and disposal of the signs because a damaged or broken sign could cause minor radioactive contamination of the immediate vicinity, requiring environmental clean up.
The improper transfer or disposal of the 2,979 signs and failure to appoint a responsible official were determined to be a Severity Level III problem under NRC's enforcement policy, and the failure to report damaged signs is a Severity Level IV violation, the lowest on the NRC's enforcement scale.
NRC OKs Entergy spin-off: Rutland Herald Online
Federal regulators gave two green lights to Entergy Nuclear Thursday, saying recent changes Entergy made to the proposed spin-off of its five nuclear reactors, including Vermont Yankee, did not warrant additional review.
The Nuclear Regulatory Commission also gave Entergy Nuclear another month next year to complete an important test of its reactor containment system in spring, a test that has already been postponed for five years.
In the case of the spin-off, which would create a company called Enexus, changes Entergy made to the deal recently won the support of the Vermont Department of Public Service, which acts as the ratepayer advocate. However, the Vermont Public Service Board still hasn't approved the spin-off. Additionally, New York State regulators also have yet to sign off on the deal.
Nuclear regulator broke rules, says inspector general – washingtonpost.com
Ex-official said to have sought jobs from firms while on panel
A former member of the Nuclear Regulatory Commission violated government ethics rules by directly contacting potential employers with business before the NRC before the end of his term in mid-2007, according to a report by the commission's inspector general.
Jeffrey S. Merrifield twice cast votes on matters involving companies he had contacted about job prospects, the report says. The firms — the Shaw Group, Toshiba's Westinghouse Electric and General Electric — "could potentially have benefited financially from his votes . . . during the specific timeframes in which Merrifield was negotiating with the three companies," the report concludes.
Washington Business Journal: Nuke Commission signs huge lease

Usually, p.r. people wait until the close of business to release bad news. For some reason, LCOR waited until 5:37 p.m. today to announce the largest suburban Maryland lease of the year. This is what happens when the federal government is involved.
The General Services Administration, acting on behalf of the Nuclear Regulatory Commission, has signed a 15-year lease with developer LCOR to build a 14-story 362,000-square-foot office building adjacent to the NRC's two current Rockville Pike headquarters office buildings.
The site  North Bethesda Center, a 32-acre mixed-use development rising at the White Flint Metrorail station  is a joint venture between LCOR and USAA Real Estate Co.
North Bethesda Center ultimately is expected to generate almost 6,500 additional daily trips to and from the White Flint Metro station.
---
Nuclear Fuel Cycle News
NRC committee to meet to discuss uranium study | GoDanRiver
The National Research Council governing board's executive committee will meet next month to discuss the study that would determine whether uranium can be mined and milled safely in Virginia.
The meeting will take place Nov. 10 in Washington and will be closed to the public, said Jennifer Walsh, spokeswoman for the National Academy of Sciences.
Walsh said she does not know if the committee will decide during next month's meeting whether to approve the study.
Virginia Uranium Inc. seeks to mine and mill a 119-million-pound uranium ore deposit at Coles Hill, about six miles northeast of Chatham. VUI, through Virginia Tech's Center for Coal and Energy Research, would pay for the study's first phase focusing on the technical and public-safety aspects of mining.
The Associated Press: Planned uranium mill near Naturita gets local OK
A company that wants to build one of the first new U.S. uranium mills since the Cold War has won local approval and now needs state approval.
The Montrose County commissioners last month issued a permit to Toronto-based Energy Fuels Inc. for its proposed Pinon Ridge mill 12 miles west of Naturita (nat-yur'-EE'-tah) and about 340 miles southwest of Denver.
The company is preparing to submit a 12-volume application to state health regulators, triggering a technical review.
Many area residents welcome the possible return of high-paying mining jobs. Several uranium mills operated in western Colorado until the uranium market crashed in 1981 after the nuclear accident at Three Mile Island.
Native American Uranium Miners Still Suffer, As Industry Eyes Rebirth – Working In These Times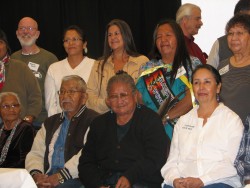 On the Navajo Nation, almost everyone you talk to either worked in uranium mines themselves or had fathers or husbands who did. Almost everyone also has multiple stories of loved ones dying young from cancer, kidney disease and other ailments attributed to uranium poisoning.
The effects aren't limited to uranium miners and millers; whole families are usually affected as women washed their husbands' contaminated clothes, kids played amidst mine waste and families even built homes out of radioactive uranium tailings.
Times & Star | Sellafield hit by another plant failure
SELLAFIELD has been hit by another plant failure but there is said to be no impact on site safety or operations.
breaking news
Evaporator B known as Bravo and which treats highly radioactive liquor has failed for the second time in six months due to coil corrosion.
Sellafield's operators stress, however, that as no fuel reprocessing is currently taking place production is not affected and there are no implications for health and safety.
A new demand for uranium power brings concerns for Navajo groups – washingtonpost.com
Uranium from the Grants Mineral Belt running under rugged peaks and Indian pueblos of New Mexico was a source of electric power and military might in decades past, providing fuel for reactors and atomic bombs.
Now, interest in carbon-free nuclear power is fueling a potential resurgence of uranium mining. But Indian people gathered in Acoma, N.M., for the Indigenous Uranium Forum over the weekend decried future uranium extraction, especially from nearby Mount Taylor, considered sacred by many tribes. Native people from Alaska, Canada, the Western United States and South America discussed the severe health problems uranium mining has caused their communities, including high rates of cancer and kidney disease.
GNEP issues Joint Statement, vowing peaceful, safe use of nuclear energy _English_Xinhua
The third Global Nuclear Energy Partnership (GNEP) Executive Committee meeting was held here on Friday, on which its member countries stressed to support a peaceful and safe use of nuclear energy.
Zhang Guobao, director of the National Administration of Energy, presided over the meeting. In an opening address, Zhang said nuclear energy that is clear, safe and greenhouse gas emission-free, would play a crucial role in the world energy system.
At the meeting, the Executive Committee reconfirmed that safety, security and non-proliferation were fundamental prerequisites for the peaceful use of nuclear energy. All partnership activities should be conducted in a manner to enhance them.
According to the GNEP Joint Statement issued at the meeting, the partners will further strengthen cooperation with the International Atomic Energy Agency and other relevant international organizations.
Uranium to Exceed $50 on Olympic Dam Slowdown, Macquarie Says – Bloomberg
Uranium will rise above $50 a pound in coming weeks because of reduced production at BHP Billiton Ltd.'s Olympic Dam mine in Australia, Macquarie Bank Ltd. said.
Prices have added 9.8 percent over the past two weeks on concern about reduced supply following an accident at Olympic Dam, the world's fourth-largest producing uranium mine. Uranium oxide concentrate for immediate delivery traded at $47.75 a pound on Oct. 19, Roswell, Georgia-based UxC said in a weekly report.
"Uranium will go up into the low $50s over the next month," Max Layton, an analyst at Macquarie in London, said by phone today.
---
Nuclear Waste News
Funds dwindling to oversee Utah's hazardous waste – Salt Lake Tribune
Regulation » Inspections of businesses that handle disposal are becoming less frequent.
Salt Lake City » Businesses that handle some of Utah's most dangerous materials are being inspected less often because of dwindling funds to pay for the work.
State monitoring of hazardous and radioactive waste has for years been funded by fees collected from commercial waste companies. That fund — which reached nearly $6 million in 2006 — has fallen off with the down economy, dwindling to just $30,000 at the end of the last fiscal year.
Utah is still adequately regulating hazardous waste operations but is no longer able to inspect them as often as in the past, said Dennis Downs, director of the state's Division of Solid and Hazardous Waste. That includes not only monitoring of large hazardous-waste disposal sites in Utah but also regular checks on hundreds of smaller operations — from auto body shops and dry cleaners to oil refineries — that generate and store dangerous materials.
Toxic waste trickles toward New Mexico's water sources — latimes.com
More than 60 years after scientists assembled the nuclear bombs dropped on Hiroshima and Nagasaki, lethal waste is seeping from mountain burial sites and moving toward aquifers, springs and streams that provide water to 250,000 residents of northern New Mexico.
Isolated on a high plateau, the Los Alamos National Laboratory seemed an ideal place to store a bomb factory's deadly debris. But the heavily fractured mountains haven't contained the waste, some of which has trickled down hundreds of feet to the edge of the Rio Grande, one of the most important water sources in the Southwest.
So far, the level of contamination in the Rio Grande has not been high enough to raise health concerns. But the monitoring of runoff in canyons that drain into the river has found unsafe concentrations of organic compounds such as perchlorate, an ingredient in rocket propellent, and various radioactive byproducts of nuclear fission.
Hanford waste import moratorium questioned –  | Tri-City Herald
Concerns were raised about whether the state can make the federal government stick to its moratorium on importing certain radioactive wastes to the Hanford nuclear reservation at a public hearing Thursday night in Richland.
About 40 people attended the hearing on a proposed settlement agreement reached by the state of Washington and the Department of Energy to resolve a lawsuit brought by the state against DOE almost a year ago. The state sued after it became clear DOE could not meet legal deadlines in the Tri-Party Agreement to empty leak-prone underground tanks of radioactive waste and treat the waste.
The proposed settlement agreement would extend deadlines to dates DOE and the state say are realistic. And in one concession for doing that, the state won a commitment from DOE not to import several types of waste to Hanford until the vitrification plant is fully operational to treat the waste. That's scheduled for 2022.
AREVA TA Wins a Contract to Design a Low and Medium Level Waste Disposal Center in Lithuania | Reuters
ollowing an international tendering process, the team of companies headed up by AREVA TA (Paris:CEI) was awarded a contract to design a near surface repository for low and medium level waste on the Ignalina nuclear power plant site in Lithuania. The project, funded primarily by the EBRD, includes the design studies for the repository and on-site support during construction. The repository will receive low and medium level operational waste recovered from the dismantling of the Lithuanian power plant. As part of AREVA's Reactors and Services division, AREVA TA has extensive experience in the design of such facilities for radioactive waste, or in providing support to projects for their design and construction. Other team members include the French national radioactive waste management agency ANDRA, which will provide its expertise in this field, the Lithuanian Energy Institute (LEI), which brings experience in safety an environmental assessment, and knowledge on national regulations, the company Specialus Montazas-NTP (SM-NTP), which contributes skills in geology, civil engineering, seismic design and mechanical design, and the company Pramprojektas (PP), which brings infrastructure know-how.
HR-515: Low level waste testimony before nrc
PDF file: Testimony on HR 515
What Dangers Lurk in WWII-Era Nuclear Dumps? | 80beats | Discover Magazine
Here's one direct and obvious effect of the economic stimulus package passed in February: The toxic sites where scientists ushered in the nuclear age are getting cleaned up. In Los Alamos, New Mexico, a dump that contains refuse of the Manhattan Project and that was sealed up decades ago is finally being explored, thanks to $212 million from the American Recovery and Reinvestment Act.
But experts aren't sure what they'll find inside the dump. At the very least, there is probably a truck down there that was contaminated in 1945 at the Trinity test site, where the world's first nuclear explosion seared the sky and melted the desert sand 200 miles south of here during World War II [The New York Times]. It may also contain explosive chemicals that could have become more dangerous over the years of burial.
The Dirtiest Place on Earth Still Has a Lot of Nuke Waste to Clean Up | 80beats | Discover Magazine

It's one of the biggest cleanup jobs the United States has ever undertaken, and it's a long way from being done. Near the Columbia River in Hanford, Washington, contractors are decontaminating a nuclear fuel processing site that has 177 underground tanks holding 53 million gallons of nuclear waste, some of which has already leaked into the soil and groundwater. And the cleanup crew has learned that the known hazards are just the beginning. [S]loppy work by the contractors running the site saw all kinds of chemical and radioactive waste indiscriminately buried in pits underground over the 40 years Hanford was operational, earning it the accolade of the dirtiest place on Earth. In 2004, clean-up work uncovered a battered, rusted, and broken old safe containing a glass jug inside which was 400 millilitres of plutonium [New Scientist].
Report: Dry cask studies 'inadequate' – Brattleboro Reformer
The Vermont Public Service Board should not have given the OK for the storage of spent nuclear fuel produced by Vermont Yankee on the banks of the Connecticut River, according to a report that was discussed Monday in the Statehouse in Montpelier.
Testimony that was given during hearings conducted by the PSB were "affected by insufficient data to have reached a conclusion of acceptability of the site and granting of a permit," stated William Steinhurst, who holds a Ph.D. in geology.
Steinhurst presented the report on behalf of Synapse Energy Economics, which hired Prof. Michael Wilson of SUNY-Fredonia to evaluate the geological characteristics of the plant's spent fuel storage site.
The Public Service Board issued a certificate of public good in 2006 allowing Entergy, which owns and operates Yankee, to store nuclear waste in dry casks on a concrete pad just to the north of the plant's reactor building.
The Associated Press: Bill to ban foreign nuke waste makes small advance
A bill designed to keep foreign countries from disposing their nuclear waste in the United States is taking a small but significant step toward getting a U.S. House committee vote for the first time.
On Thursday, the Radioactive Import Deterrence Act will undergo a process known as markup, where members of a House subcommittee will debate and recommend changes to the bill before it advances.
The bill to ban the importation of low-level radioactive waste was drafted in response to a Utah company's plan to import up to 20,000 tons of low-level radioactive waste from Italy's shuttered nuclear power program through the ports of Charleston, S.C., or New Orleans. After processing in Tennessee, about 1,600 tons would be disposed of in EnergySolutions Inc.'s facility in the western Utah desert.
iafrica.com | science Toxic waste protested
Around 1000 people joined a protest march on Saturday to demand government action on toxic waste sunk by the mafia in boats off the southern Italian coast, media reports said.
"The state must consider this task a priority by allocating funding and supporting the magistrates' inquiry, and monitoring polluted sites and cleaning them up," said the president of the environmental organisation Legambiente, Vittorio Cogliati Dezza, quoted by Italian media.
The demonstrators marched through the town of Amantea holding banners reading "No to the Calabria dustbin."
NM Reaches Uranium Waste Storage Agreement – Albuquerque News Story – KOAT Albuquerque
New Mexico officials and International Isotopes Inc. have reached an agreement that will limit the amount of waste that can be stored at the company's planned uranium deconversion plant in southeastern New Mexico.
The company plans to build a plant near Hobbs that would convert depleted uranium into certain types of acid and gas that could be used for industrial manufacturing applications.
Uranium waste would be disposed of at a licensed facility outside New Mexico.
Environment Secretary Ron Curry said the agreement will protect the environment and area residents while allowing the company to operate in the state.
Buyer beware – Salt Lake Tribune
EnergySolutions has a good thing going, a virtual monopoly on the disposal of Class A low-level radioactive waste in the United States.
The company's waste disposal facility at Clive in Tooele County serves as the sole repository for low-level waste generated in 36 states. And that waste stream produces a steady stream of revenue.
But, the publicly traded, profit-motivated nuclear waste disposal firm is not content. Like a Girl Scout troop with a truckload of cookies, EnergySolutions is knocking on doors in a bid for new business and higher earnings. It's determined to expand its territory, to go global, by importing radioactive waste.
Over the years, the company has accepted trifling amounts of radioactive waste from our friends in Britain and Taiwan, Germany and France, Canada and Mexico, without attracting too much attention. But now, it's trying to pump up the volume and acquire a license to import 20,000 tons of low-level waste from Italy. Its international aspirations are evident. And, if the federal Nuclear Regulatory Commission sets a precedent by issuing the license, nations will be lining up to sign contracts and avoid disposing of these dangerous materials in their own backyards.
Energy fears over nuclear waste dumps | Environment | The Observer
Former senior advisers say ministers 'cherry-picked' reports to bolster case for new power plants
Former senior government advisers on nuclear power have accused ministers of being "cavalier" and "cherry-picking" their advice to bolster the case for a new generation of nuclear power stations.
They and other industry experts say the government should not embark on building any new atomic facilities without properly tackling the unsolved problem of how to deal with radioactive waste from existing power plants.
In 2006 the Committee on Radioactive Waste Management published recommendations on how the UK should dispose of nuclear waste. A key idea was that long-term disposal would be best carried out by identifying suitable sites at which the waste could be buried, a process called deep geological disposal.
Africa choking on West's waste – The National Newspaper
It started with a story about nothing. Last week, Britain's Guardian newspaper posted a short, vague article on its website about a question being asked in Parliament. But that was about it: the newspaper said it couldn't reveal "who has asked the question, what the question is, which minister might answer it, or where the question is to be found". Worse, the paper couldn't say why not, only that "legal obstacles, which cannot be identified, involve proceedings, which cannot be mentioned, on behalf of a client who must remain secret".
A baffling story but one that, in the internet age, was soon fleshed out by intrepid bloggers. They uncovered so much of the hidden story that, by the next morning, the parties involved backed down before their court appearance with the newspaper.
Let's not be world's nuclear waste dumping ground | lancastereaglegazette.com | Lancaster Eagle Gazette
If a friend asked to dump his garbage in your yard because he knew you would know what to do with it, what would you say? Probably, no thanks. That's what the U.S. should say to countries that want to send their nuclear waste here for processing and storage. Thankfully, Sen. Lamar Alexander and U.S. Rep. Bart Gordon are sponsoring legislation in Congress to keep other countries' nuclear waste out of the U.S.
No other nation allows the importation and storage of another country's nuclear waste. We shouldn't, either.
The controversy arose when a private Utah company, EnergySolutions, asked the Nuclear Regulatory Commission for permission to bring in 20,000 tons of low-level radioactive waste from Italy. The company would process the waste in Tennessee and store the resulting 1,600 tons at a private facility 80 miles west of Salt Lake City. The NRC also said it has applications from Mexico and Brazil to do the same thing.
EnergySolutions clarifies 'contracts' claim – Salt Lake Tribune
EnergySolutions clarifies 'contracts' claim Italian waste » There are agreements, but no binding deal.
Washington » EnergySolutions has sent a clarification to the Nuclear Regulatory Commission explaining that it did not have signed contracts to import Italian low-level waste after a congressman questioned the company's claim last week.
Rep. Bart Gordon, D-Tenn., quizzed EnergySolutions President Val Christensen about why the company argued in a June filing that it would suffer substantial economic harm if a license were not granted to import 20,000 tons of low-level radioactive waste from Italy.
Christensen acknowledged that the company did not have any contracts and the filing should have said "memorandum of understanding," which is not a legally binding contract.
In a filing with the NRC Friday, the company said that "upon further review" it would be more precise to use the word "memorandum" instead of "contracts."
Gordon, along with Rep. Jim Matheson, D-Utah, is sponsoring legislation that would ban the importation of foreign low-level radioactive waste. Rep. Jason Chaffetz, R-Utah, also is a co-sponsor.
FACTBOX-What happens to spent nuclear fuel? | Reuters
GE Hitachi Nuclear Energy (GE.N) (6501.T) has proposed an alternative nuclear fuel recycling system, which could reduce radioactive waste and avoid extraction of plutonium that can be used for making weapons.
Nuclear experts say while the proposed Advanced Recycling Center (ARC) could help to solve some of the biggest worries as more countries build nuclear reactors, high costs are drawbacks.
Here is what is happens about spent nuclear fuel at present:
— What happens to spent nuclear fuel?
AdelaideNow… Alarm over radioactive waste plan
ABOUT 80 drums of radioactive waste has been earmarked to be shifted 450km from Edinburgh RAAF base to a new waste dump at Woomera.
The Defence Department is seeking licence approvals to turn an old explosives storage building into the Koolymilka Waste Storage Facility in the Woomera Prohibited area.
Defence has told The Advertiser that it also plans to shift 206 44-gallon (194 litres) drums – or about 40 cubic metres – from a nearby Woomera site for the new "temporary" waste dump.
---
Nuclear Policy News
In rural India, resistance to proposed nuclear plants – washingtonpost.com
Standing precariously on the thin edge of a newly dug well, Ajitbhai Narela looked out proudly at his groundnut and mango saplings.
For decades, he said, his family has tilled the soil here, working the land and producing sweet-tasting fruit. But soon, he noted, the fields may disappear. If Indian officials have their way, land in this seaside village will be paved over for a nuclear power plant.
Md. tentatively backs Constellation deal with French firm – washingtonpost.com

Nuclear sale contingent on energy firm, French giant offering rebate, aid
The move is designed to lead to a third reactor at Calvert Cliffs.
Regulators appointed by Maryland Gov. Martin O'Malley announced Friday that they have offered conditional approval to let Constellation Energy Group sell nearly half its nuclear assets, including those in Calvert County, to French energy giant EDF in a move designed to lead to construction of the first new commercial nuclear reactor project in the United States in more than three decades.
HSE issues nuclear alert – Building
Watchdog warns £20bn programme faces delay unless reactor designers improve performance
The UK's £20bn nuclear programme is facing delays because of a failure to tackle design problems with their reactors, the Health and Safety Executive has warned.
A report by the HSE, seen by Building, said the two firms in the running to build the reactors had to put more resources into dealing with the safety assessment process if it was to be completed on time.
One of them, Japanese-owned Westinghouse, came in for particular criticism for failing to provide a report on external hazards such as flooding.
CBC News – Ottawa – Nuclear group presses for AECL decision
Canada's minister of natural resources got an earful Friday from members of the country's nuclear industry who say they want the federal government to make a firm decision on the future of Atomic Energy of Canada Ltd.
While Natural Resources Minister Lisa Raitt received polite applause when she attended a panel discussion at the annual meeting of the Organization of Candu Industries in Oakville, Ont., those in the industry said indecision is hurting everyone in the sector.
Last spring, the government announced its plan to break up AECL and possibly sell parts of the Crown corporation, but thus far no details have been announced.
AFP: US state OKs tie-up of Constellation Energy, France's EDF
The US state of Maryland on Friday approved a plan for France' EDF Group to take a stake in Constellation Energy Group, clearing the final hurdle for a new nuclear power plant in the state.
US regulators earlier this month had green-lighted the joint venture plan for the French state-controlled company to acquire nearly half of Constellation's nuclear assets.
The companies say the nuclear joint venture is critical to the proposed construction of a new nuclear generation plant at Constellation's Calvert Cliffs Nuclear Power Plant, which they say would represent one of the largest industrial development projects in the East Coast state.
The Maryland government announced Friday conditional approval of the joint venture, depending on a one-time rate credit of 110.5 million dollars to residential ratepayers of Constellation's Baltimore Gas and Electric Company (BGE) subsidiary.
A nuclear power boost for bill – washingtonpost.com
Will a heaping spoonful of nuclear power help Congress swallow a climate bill?
The Obama administration and leading congressional Democrats are wooing wavering Democrats and Republicans to back a climate bill by dangling federal tax incentives and new loan guarantees for nuclear power plant construction, even though financial analysts warn that huge capital needs and a history of cost overruns would constrain what many lawmakers hope will be a "nuclear renaissance."
Public Citizen – As Thursday Vote Looms on Two New Reactors, Popular Opposition May Make Selling Nuclear Power More Difficult
As a Thursday vote on two new nuclear reactors looms, cities around the state that purchase power from San Antonio's municipal utility, City Public Services (CPS), are balking at the prospect of buying pricey nuclear power from the reactors.
Three problems exist with the planned expansion at the South Texas Nuclear Project (STP) facility. First, nuclear power creates dangerous radioactive waste that no one has figured out how to dispose of safely.
Second, nuclear power is expensive the nuclear industry requires taxpayer subsidies to prop it up. Third, no one knows for certain just how much the construction of the two reactors will cost ratepayers.
Nuke power gets a blast
Nearly 200 people from across Alberta gathered at the legislature on Tuesday to ask their MLAs to refuse nuclear development in the province.
"Nuclear power is expensive, obsolete and a dangerous technology, and Albertans don't want any part of it," Elena Schacherl told the crowd holding placards and banners.
Schacherl is vice-president of the Coalition for a Nuclear Free Alberta, which opposes the construction of nuclear power plants in the province, and the organizers of the demonstration.
Response: New nuclear energy will not need a taxpayers' subsidy | Comment is free | The Guardian
Your leader column claims that the "nuclear renaissance" does not make sense on financial grounds (Nuclear power: A bung by any other name, 19 October). However, there is a growing collation of support among the public, politicians of the main parties, industry, scientists and regulators, who recognise nuclear is needed as part of the answer to keep the lights on and tackle climate change.
San Antonio Clean Tech Nuclear Forum September 16, 2009 Part 1 on Vimeo
Mayor Julian Castro City of San Antonio,Steve Bartley Interim General Manager, CPS Energy,Craig Severance, CPA Author, Business Risks & Costs of New Nuclear Power,Dr. Patrick Moore Co-Chair, Clean and Safe Energy Coalition, Dr. Arjun Makhijani President, Institute for Energy & Environmental Research
At the San Antonio Clean Tech Forum noted pundits square off and discuss the San Antonio's involvement in the proposed expansion of the South Texas Nuclear project.
Dr. Arjun Makhijani September 16 interview on Vimeo
Interview with Dr. Arjun Makhijani at the San Antonio Clean tech forum
on the risks associated with the planned expansion of STP 3 & 4 and the alternatives that should be considered.
"Risking San Antonio's Economic Future, Nuclear Experts Explain Flaws and Risks of Pursuing More Nuclear Reactors part 1 on Vimeo
Craig Severance, CPA Author, Business Risks & Costs of New Nuclear Power
Dr. Arjun Makhijani President, Institute for Energy & Environmental Research
Perform an in depth analysis of the financial risks that San Antonio faces with the proposed expansion of the south texas nuclear project and discuss other alternatives that the city should be considering.
The Associated Press: Nuclear energy becomes pivotal in climate debate
Once vilified by environmentalists and its future dim, nuclear energy has become a pivotal bargaining chip as Senate Democrats seek Republican votes to pass climate legislation. The nuclear industry's long-standing campaign to rebrand itself as green is gaining acceptance amid the push to curtail greenhouse gases.
Nuclear power still faces daunting challenges, including what to do with radioactive reactor waste. Reactors also remain a tempting target for terrorists.
Investors.com – Congress Mulls Nuclear Power As A Way To Reduce Emissions
The push for cap-and-trade climate change legislation is giving nuclear power a new half-life. As an air-pollution-free energy source, nuclear could solve a lot of problems if it can get past the ones that sidelined it decades ago.
The accidents at Three Mile Island and Chernobyl in Russia turned many against nuclear. No new plants have been opened in the U.S. in more than two decades. The proposed nuclear waste repository at Nevada's Yucca Mountain may have its funding cut off by Washington.
But there are signs the opposition is waning thanks to cap-and-trade. The Environmental Protection Agency says that since nuclear creates no carbon emissions, expanding it would make it easier to meet carbon-reduction goals.
Public Citizen – Loan Guarantees for New Nuclear Reactors Put Taxpayers at Great Risk and Should Not Be Issued by Department of Energy
Groups from Maryland Ally with 3 other States with Reactors Up for Loan Guarantees to Speak Out in Opposition; DOE Liberalization of Rules Would Expose Taxpayers to Billions of Dollars in New Defaults
Taxpayers will be put at significant new risk for billions of dollars if the U.S. Department of Energy (DOE) moves ahead in the coming days and weeks to issue its first set of controversial taxpayer-backed, conditional loan guarantees for new nuclear reactors, according to 18 national and state-level public interest groups from Maryland, Georgia, Texas and South Carolina. In a joint statement issued today, the groups called on DOE to put the issuance of loan guarantees on hold given the unacceptable financial risks placed on the taxpayer, the poor track record of the DOE with past loan guarantees and the lack of transparency in the loan guarantee decision-making process.
Billions spent and very little to show
Splurge till you drop. Ask and you won't get. Nearly a century after King Chulalongkorn's departure, which is being commemorated nationwide today, our kingdom has been effectively split into two countries.
The divide goes deeper than the confrontations between the Democrats versus Puea Thai, Prem versus Chavalit/ Thaksin, yellow versus red, or even between Siam and Patani..
Here I am referring to a Thai-land-of-wastefulness, and on the other hand folks have to fight tooth and nail for years before they receive a single satang of compensation from the powers that be. And even then they may still be accused of being too greedy.
---
Nuclear Weapons News
JapanFocus: The Atomic Bombing, The Tokyo War Crimes Tribunal and the Shimoda Case: Lessons for Anti-Nuclear Legal Movements
Yuki Tanaka and Richard Falk
Yuki Tanaka's article is followed by a companion article by Richard Falk
The War Crimes Trials and the Issue of Indiscriminate Bombing
On May 14, 1946, ten days after the opening of the International Military Tribunal for the Far East (popularly known as the Tokyo War Crimes Tribunal), Captain George Furness, a member of the defense counsel, cast serious doubt on the fairness of the Tribunal conducted by the victorious nations in World War II:
'We say that regardless of the known integrity of the individual Members of this Tribunal they cannot, under the circumstances of their appointment, be impartial; that under such circumstances this trial, both in the present day and history, will never be free from substantial doubt as to its legality, fairness, and impartiality.'1
Daily Kos: State of the Nation
Way back when I was in college, someone gave me a book that they thought I should read. "You've been working with plutonium, and you have an interest in nuclear weapons. You really ought to read this book." The book was The Making of the Atomic Bomb, by Richard Rhodes. He was awarded the 1988 Pulitzer Prize in general nonfiction for that book, and it is well deserved. It's my belief that anyone who wants to truly understand the American legacy of the first two nuclear bombs, and the consequences of their use, should read that book, as well as Rhodes two subsequent books on nuclear weapons: Dark Sun: The Making of the Hydrogen Bomb, and Arsenals of Folly: The Making of the Nuclear Arms Race.
Since I've been writing quite a bit about current-day nuclear weapons issues, I thought it would be good to step back and take a look at the big picture again. What better way to do that than to talk to Richard Rhodes, nuclear weapons historian and journalist extraordinaire?
On the Eve of WWIII? by Gordon Prather — Antiwar.com
Can you believe it? We may be on the eve of World War III because a research reactor near Tehran – that mostly produces radioactive isotopes for use in medicine, and is subject to a Safeguards Agreement with the International Atomic Energy Agency – will need refueling in a year or so.
How could that need result in WWIII?
Well, thereby hangs a tale.
300 at Plymouth anti-nuclear protest
CAMPAIGNERS protesting against possible plans to scrap nuclear submarines at Devonport Dockyard descended on the city for an organised protest at the weekend.
Around 300 people turned out in support of the Campaign for Nuclear Disarmament who believe that Plymouth will be turned into a dumping ground for nuclear submarines.
The rally began with a march through the city centre before speeches outside the Guildhall. The group then travelled to Devonport Park before a protest march along the dockyard wall, finishing at the site's Camels Head entrance.
AFP: Russia to boost Obama with nuclear treaty: report
Moscow and Washington want to reach a deal on a key nuclear disarmament treaty before US President Barack Obama receives his Nobel Peace Prize on December 10, a Kremlin source was quoted as saying Friday.
The source, quoted in the Kommersant daily, said the Obama administration wanted to sign an agreement on replacing the Strategic Arms Reduction Treaty (START) before the Nobel ceremony and that Moscow was willing to oblige.
"On December 10 the ceremony for awarding Nobel laureates will take place… Our partners want the document to be signed before the Nobel Peace Prize is given to Barack Obama," the Kremlin source was quoted as saying.
Cheney remarks in leak probe released – Washington Post Investigations
Former Vice President Dick Cheney told a special prosecutor in 2004 that he could not remember playing any role in leaking the identity of Valerie Plame as a clandestine CIA officer, according to FBI records released under court order (PDF) today.
After years of legal maneuvering to keep the documents secret, they were made public late today under a lawsuit brought by Citizens for Responsibility and Ethics in Washington. That organization provided the FBI notes to The Washington Post. Portions of the three documents, totaling 67 pages, were redacted on grounds of national security, privacy or privileged presidential communications.
Outline and Notes from the Cheney Interview (PDF)
Second document from Cheney interview (PDF)
Third document from Cheney interview (PDF)
Associated Press: Cheney told FBI he had no idea who leaked Plame ID
Vice President Dick Cheney told the FBI he had no idea who leaked to the news media that Valerie Plame, wife of a Bush administration critic, worked for the CIA.
An FBI summary of Cheney's interview from 2004 reflects that the vice president had deep concern about Plame's husband, Joseph Wilson, a former U.S. ambassador in Africa who said the administration had twisted prewar intelligence on Iraq.
Cheney's chief of staff, I. Lewis "Scooter" Libby, was convicted of perjury, obstruction and lying to the FBI in the probe of who leaked Plame's identity to the news media. At the end of Libby's trial, prosecutor Patrick Fitzgerald said that "there is a cloud over the vice president" in the leaking of Plame's identity.
Gaddafi highlights nuclear 'double standards' – Africa, World – The Independent
Libyan leader Muammar Gaddafi today said that the Palestinians should be allowed to have nuclear weapons if the world does not act to disarm Israel of its arsenal.
Colonel Gaddafi accused the international community of "double standards" because Israel is allowed to maintain a barely-hidden nuclear capability while Iran comes under massive pressure not to develop its own.
No-nukes action plan | The Japan Times Online
The International Commission on Nuclear Nonproliferation and Disarmament, an international panel co-chaired by former Japanese and Australian foreign ministers Ms. Yoriko Kawaguchi and Mr. Gareth Evans, agreed Oct. 20 on an action plan toward global nuclear disarmament after a three-day meeting in the atomic-bombed city of Hiroshima.
The action plan, to be included in a final report issued in January, will call for a drastic reduction of nuclear weapons worldwide by 2025, although the ICNND did not disclose a target figure at this point. Ms. Kawaguchi said the figure, taking into account the capacity of nuclear weapons dismantling facilities, will be "realistic yet ambitious."
Toxic legacy of the Cold War — latimes.com

Reporting from Fernald Preserve, Ohio – Amid the family farms and rolling terrain of southern Ohio, one hill stands out for its precise geometry.
The 65-foot-high mound stretching more than half a mile dominates a tract of northern hardwoods, prairie grasses and swampy ponds, known as the Fernald Preserve.
Contrary to appearances, there is nothing natural here. The high ground is filled with radioactive debris, scooped from the soil around a former uranium foundry that produced crucial parts for the nation's nuclear weapons program.
A $4.4-billion cleanup transformed Fernald from a dangerously contaminated factory complex into an environmental showcase. But it is "clean" only by the terms of a legal agreement. Its soils contain many times the natural amounts of radioactivity, and a plume of tainted water extends underground about a mile.
Nobody can ever safely live here, federal scientists say, and the site will have to be closely monitored essentially forever.
ElBaradei to the Rescue by Gordon Prather — Antiwar.com
In what will probably be his last act as Director-General of the International Atomic Energy Agency Secretariat, Mohamed ElBaradei is seeking approval by the Obama-Biden administration of an agreement which "could open the way for a complete normalization of relations between Iran and the international community."
NIE Reveals Qom Facility Followed 2007 Bush Threats by Gareth Porter — Antiwar.com
The Barack Obama administration claims that construction of a second Iranian uranium enrichment facility at Qom began before Tehran's decision to withdraw from a previous agreement to inform the International Atomic Energy Agency (IAEA) in advance of such construction. But the November 2007 U.S. intelligence estimate on Iran's nuclear program tells a different story.
The Iranian decision to withdraw from the earlier agreement with the IAEA was prompted, moreover, by the campaign of threats to Iran's nuclear facilities mounted by the George W. Bush administration in early 2007, as a reconstruction of the sequence of events shows.
Germany to U.S.: Take Away Your Nukes! – TIME
Germany's new coalition government put the finishing touches to its policy program this weekend, promising moderate tax cuts to help support the economy, a reduction in the length of compulsory military service, and the continued operation of the nation's aging nuclear power plants. No big surprises there. But one detail could have interesting international repercussions: the man designated to be foreign minister, Guido Westerwelle, is pushing for the U.S. to remove its remaining nuclear weapons from German soil.
---
Department of Energy News
Day honors Cold War Hanford workers – Mid-Columbia News | Tri-City Herald : Mid-Columbia news
Harold Copeland took an engineering job at the Hanford nuclear reservation in 1947, swayed by a recruiter's pitch that he would be paid a good wage and could live in a house with his wife in the government-owned town of Richland.
He took the job and the house rented for $38 a month, which also included power, water, grass seed and handymen to change the light bulbs.
Stimulus dollars going to accused contractors – washingtonpost.com
More than $1.2 billion awarded to firms on watchdog's list
President Obama and members of Congress told federal agencies earlier this year to avoid awarding funds under the American Recovery and Reinvestment Act to contractors with troubled histories of work for the federal government.
But that isn't happening at numerous agencies, a Washington Post analysis shows. So far, 33 federal departments and agencies have awarded more than $1.2 billion in stimulus contracts to at least 30 companies that are ranked by one watchdog group as among the most egregious offenders of state and federal laws.
DOE: ORNL: Y-12 SWEIS
Draft SWEIS
Summary
Table of Contents and Front Matter
Chapter 1: Introduction and Purpose and Need for Action
Chapter 2: Operations Overview of Y-12 National Security Complex
Chapter 3: Alternatives
Chapter 4: Affected Environment
Chapter 5: Environmental Consequences
Chapter 6: Cumulative Impacts
Chapter 7: Regulatory Requirements
Chapter 8: Short-Term Uses and Long-Term Productivity
Chapter 9: Irreversible and Irretrievable Commitment of Resources
Chapter 10: References
Chapter 11: Glossary
Chapter 12: List of Preparers and Contributors
Chapter 13: Index
Chapter 14: Distribution List
Appendix A: Y-12 Planning Process and Facility Information
Appendix B: Notice of Intent
Appendix C: Consultation Letters and Biological Assessment
Appendix D: Human Health and Accidents
Appendix E: Impact Methodology
Appendix F: NEPA Disclosure Statement for Preparation of the Site-Wide Environmental Impact Statement for the Y-12 National Security Complex
Reference Materials
Factoid No. 1 from Y-12 EIS | Frank Munger's Atomic City Underground | knoxnews.com
Here's a brief excerpt from the Site-Wide Environmental Impact Statement on Y-12, the document that's setting the stage for construction of the proposed Uranium Processing Facility:
"More than 200 sites have been identified at Y-12 that represent potential sources of contamination to the environment as a result of past waste management practices."
That's from Page 4-34 of the massive document.
Hanford News: Utah Bill seeks to ban foreign nuclear waste
A bill designed to keep foreign countries from disposing their nuclear waste in the United States is taking a small but significant step toward getting a U.S. House committee vote for the first time.
On Thursday, the Radioactive Import Deterrence Act will undergo a process known as markup, where members of a House subcommittee will debate and recommend changes to the bill before it advances.
The bill to ban the importation of low-level radioactive waste was drafted in response to a Utah company's plan to import up to 20,000 tons of low-level radioactive waste from Italy's shuttered nuclear power program through the ports of Charleston, S.C., or New Orleans. After processing in Tennessee, about 1,600 tons would be disposed of in EnergySolutions Inc.'s facility in the western Utah desert.
Hanford News: Moratorium on shipping radioactive waste to Hanford broadened
The Department of Energy is adding another type of radioactive waste to those that won't be sent to Hanford until the vitrification plant is fully operational.
Tuesday, DOE prepared a statement saying that even though its agreement with the states of Washington and Oregon did not cover greater-than-class-C low level radioactive waste, "this waste will not be imported to Hanford for the duration of the moratorium that defers the importation of waste to Hanford."
Greater-than-class-C low, or GTCC, waste is more radioactive than the waste Hanford now is burying in its landfill for radioactive waste, the Environmental Restoration Disposal Facility.
As part of a proposed settlement with the states over a lawsuit brought against DOE, DOE had agreed to recommend in a draft environmental study not to import certain kinds of waste to Hanford until the vit plant is operating to treat high level radioactive tank waste. That's expected to be about 2022. Federal law requires the environmental study before a final decision on the moratorium is made.
House approves bill to remember nuclear defense workers – Wednesday, Oct. 28, 2009 | 5:23 p.m. – Las Vegas Sun
It may be a simple gesture, but the House today overwhelmingly approved a resolution that establishes Friday as a day of remembrance for Nevada Test Site workers and other employees of the nation's nuclear defense industry.
Authored by Democratic Rep. Shelley Berkley of Las Vegas, the day will be set aside for the nation to "salute the hundreds of thousands of men and women who built and maintained America's nuclear defense capacity for more than 60 years, the congresswoman said.
Funds quicken SRS waste removal | Aiken Standard | Aiken, SC
Earlier this month, a shipment off-site of seven barrels of tritium- and mercury-contaminated oil put the Savannah River Site on a fast track to remove legacy mixed waste originally scheduled for disposition in 2053.
"Not only is it radioactive for its tritium content, it is hazardous for mercury, which can make treatment of this waste challenging," said Jacob Nims, Savannah River Nuclear Solutions (SRNS) project engineer. "We had plans to let all of it decay to be able to ship it off-site in the future."
Decaying would have taken 10 to 50 years. Instead, funding from the Recovery Act accelerated the project as part of the cleanup that will reduce the footprint of the Site by 67 percent.
In essence, the removal of the mixed waste frees space in N Area, allowing for the consolidation of the remaining waste from a total of 30,000 square feet of space to a smaller 3,600-square-foot facility in E Area.
"The plan is to ship all we can from N Area and move only what is necessary into E Area to allow maximum space for all future generated waste," Nims said.
Remembrance Day and Janine Anderson | Frank Munger's Atomic City Underground | knoxnews.com
The first "National Day of Remembrance" will be held this Friday, and Oak Ridge will be among the sites holding ceremonies.
The day's events will honor workers in the nation's nuclear weapons program, many of whom fell sick and ultimately died as a result of workplace exposures, Hundreds of thousands of workers have participated in the U.S. weapons program since its inception in World War II, when work began on the first atomic bombs.
Hanford News: Study recommends demolishing FFTF, banning waste imports
Ground work for significant Hanford cleanup is laid out for decades to come in a draft version of a massive new environmental study of Hanford released in the Tri-Cities on Monday.
Among decisions it recommends are entombing Hanford's Fast Flux Test Facility, emptying 99 percent of waste from underground tanks, leaving the emptied tanks in the ground, and continuing to ban some, but not all, radioactive waste from being sent to Hanford.
The Draft Tank Closure and Waste Management Environmental Impact Statement is more than 6,000 pages and has been in the works since 2003. Topics it covers have been expanded several times in that time.
The draft study will be the basis for a final study and followed by decisions by the Department of Energy.
OPB News · Hanford's New Cleanup Schedule For Tank Waste Up For Public Comment
The U.S. Department of Energy is collecting comments over the next few weeks on its new timeline for cleanup at the Hanford Nuclear Reservation.
At meetings in Washington and Oregon federal officials will outline the new proposed schedule. It sets a timeline for cleaning up underground tanks of radioactive sludge and building a massive factory called the vitrification or vit plant to treat that waste.
Carrie Meyer is a spokeswoman for DOE. She says the original cleanup and construction schedule drafted in 1989 wasn't realistic.
'Hot' nuclear waste could still be shipped to Hanford under proposed settlement | Oregon Local News – – OregonLive.com
When Oregon and Washington's governors announced a settlement with the U.S. Department of Energy in August for cleanup of radioactive tank waste at the Hanford Nuclear Reservation, they said it included a "moratorium" on shipping new radioactive waste to Hanford until a plant to treat the tank wastes was up and running.
But in fact a big chunk of radioactive waste — including contaminated metal from decommissioned U.S. nuclear plants — isn't included in that proposed moratorium, Oregon officials confirmed Friday.
Ken Niles, assistant director of the Oregon Department of Energy, said Oregon continues to oppose importing the waste, formally known as "Greater than Class C" or GTCC waste.
SRS subcontractor indicted for fraud | Aiken Standard | Aiken, SC
A former Aiken resident who worked at the Savannah River Site as a subcontractor on the Mixed Oxide Fuel Fabrication Facility has been indicted for fraud.
Joseph Ralph Lohre Jr., 46, was charged in a three-count indictment with theft of government funds and two counts of making false statements.
The indictment alleges that between March 2006 and May 2008, Lohre falsely claimed eligibility for housing benefits through a program administered by the National Nuclear Security Administration, the federal agency overseeing the MOX project, and that as part of his fraud, he submitted falsified documentation to support a claim that he owned a permanent residence in Fort Mitchell, Ky.
At the time, Lohre was working as an engineer contractor at SRS.
---
Other Energy News
Republicans move to delay climate bill progress | U.S. | Reuters
All seven Republicans on the U.S. Senate Environment and Public Works Committee plan to boycott next week's work session on a climate-change bill, an aide said on Saturday, in a move aimed at thwarting Democratic efforts to advance the controversial legislation quickly.
"Republicans will be forced not to show up" at Tuesday's work session, said Matt Dempsey, a spokesman for Republican senators on the environment panel.
Nanotechnology Now: "Nanoparticle breakthrough could improve solar cells"
Abstract:
The sun may soon power many more homes and appliances, thanks to chemists at Idaho National Laboratory and Idaho State University. They have invented a way to manufacture highly precise, uniform nanoparticles to order. The technology, which won an R&D 100 Award this year, has the potential to vastly improve photovoltaic cells and further spur the growing nanotech revolution.
Nanoparticle breakthrough could improve solar cells
Idaho Falls, ID | Posted on October 29th, 2009
INL chemist Bob Fox and his ISU colleagues were looking for a better way to make semiconducting nanoparticles for solar cells. When the researchers introduced "supercritical" carbon dioxide — CO2 that behaves like both a gas and a liquid — to their reactions, they generated high-quality nanoparticles at low, energy-saving temperatures. And, surprisingly, the nanoparticles were incredibly uniform.
With subsequent tweaking, the team figured out how to make nanoparticles of prescribed sizes — anywhere from 1 to 100 nanometers — with unprecedented precision. Because the properties of nanoparticles are so strongly size-dependent, the implications of this breakthrough are vast.
---
Nuclear Editorial and Opinions
Government's claims on energy 'should be taken with a pinch of salt' – Telegraph
Government claims that there is "no danger of power cuts in the next decade" should be taken "with a pinch of salt", according to campaigners.
The warning was issued by the expert group, Supporters of Nuclear Energy (SONE) which accused politicians of formulating policy in a vacuum of ignorance.
Ed Miliband, the Energy Secretary, was quoted in SONE's monthly bulletin as saying: "There is no danger of power cuts in the next decade. Power stations are closing but we already have ten gigawatts (10,000MW) of new power stations being built and another ten gigawatts that have planning consent."
Letters: Dangers of exporting nuclear technology | From the Guardian | The Guardian
Dangers of exporting nuclear technology
Your revelations about Iraq's modern-day atomic aspirations (Iraq seeks permission for new nuclear programme, 28 October) raise the question whether the UK nuclear industry with encouragement of the government, now all reborn atomic aficionados will seek to gain a foothold in the re-emerging Iraqi nuclear industry.
The UK has form on this: on 31 March 1957 the Baghdad Pact Nuclear Centre opened, with full British support. This pact was created in 1955 by Britain, Turkey, Pakistan, Iran and Iraq with the primary aim of strengthening regional security. A year later, on 29 March 1958, the centre was honoured by a lecture from Sir John Cockcroft, director of the UK's Atomic Energy Research Establishment.
BBC NEWS | Denmark in climate deal warning
Denmark's prime minister says he does not think a comprehensive deal on climate change will be finalised at a December summit in Copenhagen.
Lars Loekke Rasmussen spoke ahead of an EU summit at which climate change will be one of the main topics.
Green Left – Nuclear debate: A dangerous option that wont solve climate change (Jim Green)
There are three main problems with the nuclear "solution to climate change it is a blunt instrument, a dangerous one, and it is unnecessary.
First, nuclear power could at most make a modest contribution to climate change abatement. The main limitation is that it is used almost exclusively for electricity generation, which accounts for about one-quarter of global greenhouse emissions.
Doubling global nuclear power output by mid-century at the expense of coal would reduce greenhouse emissions by about 5%.
No place for nuclear power in the world | DesMoinesRegister.com | The Des Moines Register
Regarding Carolyn D. Heising's Oct. 13 guest opinion: The more urgent question should have been: What is the future for nuclear power?
I would agree with Heising on just two points: The United States needs an aggressive program of energy efficiency, and the stakes are too high for vital (energy) decisions to be made on the basis of hope and faith.
Not one of her 10 paragraphs even hints at the horrendous problems and worries of nuclear-power generation. Nuclear power has to be perfect, lest a Chernobyl-type accident once again spiels radioactive waste capable of destroying surrounding countryside for generations to come.
The Top Nuclear Stories is published twice weekly. It is a produced using a combination of social bookmarking and programming. You can view or join the public group and add your own stories by going here -> http://groups.diigo.com/groups/nukenews