Not a lot of news this week but the stories that did come out were fairly important.  There were many fuel cycle issues this week with DOE pushing to dump 6,000 cubic yards of llw from West Valley in a Tennessee landfill coming in at the top of the heap. The impacts of PUHCA are starting to hit home as the NRC okayed the EDF-Constellation hookup.
On the International side of things, the major push for nuclear energy by the UAE is getting major US support while our duplicitous energy policies with Pakistan are calling for no nukes. Germany is pulling support for a Slovenian reactor.  The UK is turning into a whole new mess as the collapsing Labour Party is now losing heavily in public opinion polls with the Tories, who have come out with their own version of a new nuclear push.  Oh, and Obama got a prize for being somewhat sane. A Finnish study came out claiming that thermal pollutions is more of a problem than radiation in the water,  While Russia continues to PR its way into nuclear contracts.  The Bulletin also released a followup report on the US-India 123 Treaty. Japan's new government is continuing to investigate the US-Japanese n-weapons scandal while Obama's coming visit may skip Hiroshima. Several stories hit on Climate Change that knocked the pants off previous costs – $12 trillion isn't a small number.
I covered the 2nd of a three part series with Harvey Wasserman. The other two can be accessed from OpedNews.
It looks like NW states have backed off of their push for a speedup on the cleanup of Hanford while the Moab Cleanup has accelerated. Treehugger reported on a major debate over nukes with Amory Lovins and PG&E, and just how many leaks, and safety issues continue to pop up across the spectrum. The Obama has officially nominated two pronukers for the NRC the state of Wyoming is trying to block a DOE/USEC HEU fuel plan in an attempt  promote a jump start of uranium mining. On the mining issue activists in Australia have filed a lawsuit against police mistreatment, while Erin Brockovich is looking into high levels of radiation showing up in 10 or so homes in Florida.  I didn't bother putting more than a handful of the pro-nuke stuff out there, and there was a lot of it. Lastly, something that is hitting home will be the remnants of a typhoon that will be hitting San Francisco Tuesday with high winds and torrential rain if the weathermen are right. This is like the 2nd time in 30 years we've had something like this happen.
---
Top Nuclear Stories Index
---
Nuclear Reactor News
WAM: UAE informs UN about its law on the "peaceful use of nuclear energy"
The United Arab Emirates has informed the United Nations that the law it has passed recently on the peaceful use of nuclear energy was an important step to embody a peaceful nature to all aspects of its nuclear program which will come into commercial operation in 2017, adding that the move is aimed at benefiting from nuclear program for peaceful purposes, particularly in generating electricity and improving medical and industrial services.
Addressing the First Committee on "Disarmament and International Security" during the 64th Session of the UN General Assembly, the UAE's Permanent Representative to the UN, Ahmed Al-Jarman, outlined his country's stance on current development on global security. He said the holding of the present 64th session of the General Assembly coincides with a number of positive developments and encouraging initiatives which have taken place in the area of disarmament, most notably of which is the agreement reached in the Disarmament Conference held last May on the program of work of the Conference after a decade of deadlock.
Coast Guard amending rules for Pilgrim N-plant – The Boston Globe
In a reminder that the Pilgrim nuclear power plant in Plymouth remains a potential target of a terrorist attack, the Coast Guard has announced a change in its regulations for the ocean security zone surrounding the shoreline plant.
First established eight years ago, the security zone is designed to prevent sabotage and terrorist attacks because of the potentially catastrophic impact an attack would have on the plant, according to the Coast Guard's notice of intent filed on Oct 2.
The Vicksburg Post> Grand Gulf sets sights on ramping up output
Increase would make power station's reactor largest in United States
The power to make electricity at Grand Gulf Nuclear Station could rise for the first time in its 24-year history by 2012 though not from a second reactor.
A public hearing is set for Oct. 29 before the Mississippi Public Service Commission to increase the Claiborne County plant's capacity to 1,443 megawatts, which would make it the nation's largest single reactor. In a petition filed in May, shortages in long-term baseload generation for Entergy customers in three states who receive power from the plant are cited as reasons for the upgrade.
A public hearing to consider output increase at Grand Gulf Nuclear Station will be at 10 a.m. Oct. 29 at the Mississippi Public Service Commission located on the first floor of the Woolfolk State Office Building at 501 N. West St. in Jackson.
Separately, applications remain alive, at least on paper, for new reactors at Grand Gulf and at Entergy's River Bend Station in St. Francisville, La., though issues with component costs and design prompted Entergy Nuclear to suspend both efforts in January, Vicksburg-based spokesman Don Arnold said.
Bulgaria: Bulgaria PM to Ask Merkel about RWE's Pullout from Belene NPP – Novinite.com – Sofia News Agency

Bulgaria's PM, Boyko Borisov, is going to talk to his German counterpart, Angela Merkel, about the potential decision of RWE to withdraw from the Belene Nuclear Plant project.
This was announced by Borisov himself on Wednesday. The German media have recently published unconfirmed information about RWE's withdrawal from the project for the second Bulgarian nuclear power plant, and Borisov's statement might be construed as a confirmation of those reports, Bulgarian analysts have remarked.
In December 2008, the German energy giant RWE and the Bulgarian National Electric Company NEK sealed their partnership in which RWE was chosen to acquire 49% of the Belene NPP in exchange for a capital payment of EUR 1,275 B, a premium of EUR 550 M for NEK, and a loan of EUR 300 M for the purchase of equipment and other expenditures.
According to the German media, RWE is pulling out of the Belene project because of the rising costs of the NPP construction, and because of the intentions of Merkel's new government to revive the nuclear energy in Germany.
Nuclear Power: Climate Fix or Folly? : TreeHugger
Can nuclear-generated electricity lead us off fossil fuels?
After years of sitting in the energy dustbin, nuclear power is enjoying a renaissance. Countries such as France, Japan and China are furiously building nuclear plants to deliver cheap electricity and help combat climate change.
Yet in the U.S. nuclear power carries a great deal of baggage: safely storing spent fuel, preventing catastrophic accidents like the one that occurred at Chernobyl in 1986, and combating proliferation.
Nuclear Engineering International: Radioactive discharges have lower environmental impact than thermal discharges, says Finnish study
A doctoral thesis by Erkki Ilus of the Finnish radiation and nuclear safety authority (STUK) shows that radioactive discharges from nuclear power plants have a minor impact compared to the effects of thermal discharges.
The results are based on hydrobiological and radioecological analyses from monitoring programmes and environmental studies carried out during more than 40 years in the sea areas surrounding the two Finnish nuclear power plants, Loviisa and Olkiluoto.
Centrica unlikely to up stake in EDF reactors-paper | Reuters
Centrica (CNA.L) is not interested in taking a larger stake in four new nuclear plants to be built by France's EDF (EDF.PA), The Daily Telegraph reported on Tuesday citing sources.
EDF, which already owns eight nuclear power stations in the UK after its acquisition of British Energy last year, confirmed over the weekend that it may sell a 20 percent stake worth at least 3 billion pounds ($4.78 billion) in two reactors at Hinkley Point in Somerset and two at Sizewell in Suffolk, the Telegraph reported.
Centrica, which bought 20 percent of British Energy for 2.3 billion pounds earlier this year, has the right to take up a 20 percent stake in the new nuclear projects, but is understood not to want a bigger share, the paper said.
Environmental Concerns Raised About TVA Reactor – wjz.com
Opponents raised environmental concerns Tuesday about the Tennessee Valley Authority's plans to finish a second nuclear reactor at its Watts Bar site in Tennessee.
The Sierra Club, the Tennessee Environmental Council and others told the Nuclear Regulatory Commission that they worry the only commercial reactor now under construction in the United States will harm the Tennessee River and endanger surrounding communities.
They suggested TVA's massive coal ash spill upriver at Kingston is a reflection of the federal utility's management and that the 1960s-designed reactor will be out-of-date before it's even finished.
Chattanooga Times Free Press | Tennessee: Watts Bar nuclear reactor too risky, critics say
Critics of TVA's Watts Bar Nuclear Plant told regulators today that finishing another reactor is too risky and expensive.
"The dangers are real and consequential," said Dr. Ross McCluney, a Chattanooga physicist and a member of the Southern Alliance for Clean Energy. "I think TVA is a little off its rocker, proposing a 30-year-old nuclear power plant design with known safety problems."
The Tennessee Valley Authority, which suspended construction of the Watts Bar Unit 2 reactor in 1985, is the midst of a $2.5 billion program to finish the unit by 2012.
The Nuclear Regulatory Commission is conducting a hearing today on the environmental impact of finishing the Unit 2 reactor.
TVA obtained a construction permit for Watts Bar in 1973, but the utility still must obtain an operating license once the reactor is finished. Today's hearing is part of the NRC's assessment of the plant.
Old nuclear plants threaten Delaware | The News Journal
Last week, PSEG Nuclear officially asked federal regulators to extend the licenses of the three nuclear reactors at the Salem/Hope Creek site for 20 more years. The reactors, which are just 15 miles from downtown Wilmington, are aging, and their original licenses will soon expire.
Regulators will take several years to make an official decision. But in reality, they have already made up their minds to approve it. In this decade, the government has granted 52 of 52 requests for license extension — half of the 104 nuclear reactors in the U.S. — with more likely to follow.
Companies like PSEG Nuclear claim that nuclear reactors produce "safe, reliable, economic, and green energy." But for years, there have been major concerns about the health threat posed by nuclear reactors.
AFP: Thousands protest against France's oldest nuclear plant
Thousands of people demonstrated in eastern France on Saturday to demand the closure of the country's oldest nuclear power plant amid a huge police presence.
Organisers said more than 10,000 people, including from Spain, Italy and neighbouring Germany and Switzerland, rallied peacefully in Colmar while police said 3,500 took part in the protest against the Fessenheim nuclear plant.
"This is a success and the question of the closure of Fessenheim has now been clearly put forward," said Denis Vernet, of the anti-nuclear umbrella group SDN, which organised the protest with the German movement Bund.
A delegation handed a letter to the region's prefect Pierre-Andre Peyvel calling for the immediate closure of the plant.
India: Rally demanding closure of nuclear plants tomorrow
Anti-nuclear activists have organised a rally here tomorrow to demand closure of nuclear power plants in the country, saying they were creating health hazards due to radiation.
The activists, under the aegis of the 'National Alliance of Anti-nuclear Movements', insisted on development of renewable technologies and demanded better health facilities for people suffering from radiations caused by nuclear plants.
"Tomorrow we are celebrating the birth anniversary of our father of the nation but our country no longer follows his principles," Neeraj Jain of NGO 'Lokayut' in Pune said.
He alleged that propaganda of nuclear energy being a safe, cheap and clean energy are all lies.
Samuel Jyrwa, President of Khasi Student's Union which has been spearheading movement against the proposed nuclear power plant in Meghalaya, said people of the state have expressed their opinion by participating in anti-nuclear hearings.
VY protesters disappointed – Brattleboro Reformer
The four women who were arrested Monday for entering the gates of Vermont Yankee nuclear power plant to protest the plant's operation were cited for unlawful trespass and released shortly after being taken into custody.
Even though some of the women have been arrested at the gates up to seven times, those charges were all dropped prior to a court hearing.
Arrested were Harriet "Hattie" Nestel, 70, of Athol, Mass., Ellen Graves, 69, of West Springfield, Mass., Frances Crowe, 90, of Northampton, Mass., and Patricia "Paki" Weiland, 66, also of Northampton.
Nestel said having the charges dropped against them is "very frustrating."
"We want to be able to testify in court on the reasons we were there and why what we did is really a preventative action," she said, during a telephone interview on Tuesday. "To save lives. We want to be able to say that up front in court."
The Windham County State's Attorney's office, which decides which cases should proceed to the courts, has declined to press charges because it doesn't want the court to be used to make political statements.
---
Nuclear Health and Safety News
The Hawk Eye: Former IAAP worker hopes compensation denials come to end
Former IAAP worker hopes compensation denials come to end
John Rowe is learning the hard way that two out of three isn't enough.
The longtime Burlington resident has been denied compensation since 2003 from a federal program for former atomic energy workers.
While he still has one application pending — for a brain tumor near his pituitary gland — Rowe isn't optimistic that this time will be any different than before.
Rowe, 82, has been experiencing deja vu since his first denial on May 6, 2004.
The letters are always the same. The Department of Labor agrees he worked at the Iowa Ordnance Plant more than the requisite length of time and that he's a very sick man. But the department doesn't see a link between his illnesses and work on Line 1.
The Hawk Eye: Pantex plant site waiting for same status as IAAP
Many former atomic energy workers in southeast Iowa practically have to beg for compensation under the federal program specifically designed for them.
Advertisement
They go months without a response from the Department of Labor that oversees the program, and yet are expected to get their replies sent back in record time. Some letters simply go unanswered by the district offices.
Then, they often wait years before finally being denied redress for protecting the country during the Cold War.
And the former workers in Amarillo, Texas, at the Pantex site would love to have it that easy.
"Why can't cumulative information be used to benefit other workers," said Sarah Ray, who is one of three people applying for a special exposure cohort for Pantex. "I don't get the feeling that they are truly creating a usable database. I think they're missing the boat."
Associated Press: Former Marine becomes face of new Vieques battle
The headaches began just after Hermogenes Marrero arrived on Vieques, the small Puerto Rican island where the young U.S. Marine guarded stores of Cold War-era chemical weapons.
The retired sergeant, now 57 and terminally ill with cancer and other ailments, blames exposure to toxins released while he was stationed there from 1970 to 1972. By coming forward to support similar claims by island residents, he has become the public face of a new and bitter battle over Vieques, the Navy bombing range-turned-tourist destination off the U.S. territory's east coast.
"I've been sick since I left Vieques," said the wheelchair-bound Marrero, who now lives in an apartment cramped with life-support equipment in this small town in northwestern Puerto Rico.
Oyster Creek has faulty fasteners | Asbury Park Press

Fasteners made for spent fuel storage devices at Oyster Creek Generation Station and several other power plants did not meet standards, according to the Nuclear Regulatory Commission.
The NRC Web site lists information by Transnuclear Inc. that reported "a potential Part 21 violation and has reason to believe that Hwa Shin Bolt Ind. Co. provided unsubstantiated certified material."
Transnuclear is performing an evaluation and does not believe the issue has safety significance. However, the company is reporting this issue because Hwa Shin may have supplied parts that may have safety significance, the report stated.
The firm also reported that in addition to Oyster Creek, affected plants include Millstone Power Station in Connecticut, Susquehanna in Pennsylvania, Ginna in New York, Brunswick in North Carolina and Cooper Nuclear Station in Nebraska.
NRC spokesman Neil Sheehan said that initial reviews by Exelon Nuclear, owners of Oyster Creek, have determined Oyster Creek is in possession of the fasteners in question. "However, none are in casks currently in use, that is, in casks loaded with spent fuel," he said.
The Acreage cancer: NYC law firm affiliated with Erin Brockovich finds high radiation in some Acreage water — South Florida Sun
Radiation levels were higher than normal at the homes of as many as 10 Acreage families with brain tumors or brain cancer, according to a New York City law firm affiliated with the nationally known environmental activist Erin Brockovich.
The radiation appears to be coming from well water, said Lemuel Srolovic, an attorney with the law firm Weitz & Luxenberg, which is investigating a suspected cancer cluster in the semi-rural community. A Stuart engineering company hired by the firm measured the radiation in mid-September using a Geiger counter.
"Generally, it showed there appeared to be radioactive material in ground water being drawn up," Srolovic said.
A report issued last week by the state Department of Environmental Protection similarly found elevated levels of radioactive particles in four wells in The Acreage. But the DEP stressed that the radiation can occur naturally, and the report said the problem is "simple" for homeowners to address by installing water-treatment systems.
asahi.com: Atomic power safety questions still unanswered – English
Ten years after a nuclear accident killed two plant workers and shattered the "safety myth" surrounding atomic power generation, Japan still has much work to do in improving responses to cases of radiation exposure.
Experts and officials say the number of doctors and facilities that can provide emergency care is still insufficient, while more has to be done to prevent and respond to radiation emergencies.
The incident, at the JCO Co. nuclear fuel processing plant in Tokai, Ibaraki Prefecture, on Sept. 30, 1999, was the nation's first "criticality accident," a term used to describe the unintentional triggering of a nuclear chain reaction in fissile material.
Cancer Cluster investigation continues |West Palm Beach News, South Florida Breaking News, Forecast, Video from WPTV

In the late nineties, the State Department of Health looked into a possible cancer cluster in St. Lucie County. There were 28 cases of brain and central nervous system cancers in kids.
No pattern was established. No cluster proven.
As well and soil tests wrap up this week, some sobering facts about providing clusters exist. The centers for Disease Control conducted 108 cancer cluster investigations between 1961 and 1990. None of them found an environmental cause for cancer.
Local and State Health Departments now bear the burden of investigating clusters and there are 1,000 reported in the U.S. every year. Since 1995, only about 50 clusters have been confirmed in the country.
The DEP tests of wells and the counties tests of soil at schools go forward with the knowledge that in only one case, at Southside High School in Elmira New York, have children been victimized by toxic exposure. 20 cases of testicular cancer was documented.The school had been built near an industrial site.
With no relocation, Tallevast disappointed – Bradenton.com
Lockheed: Decision based on commitment to restore the environmental conditions in the Tallevast community'
Tallevast residents Thursday voiced their disappointment with the decision by Lockheed Martin Corp. officials to not to relocate the community.
Ray Johnson, vice president and chief technical officer for Lockheed, said the decision was based on the company's commitment to restore the environmental conditions in the Tallevast community, and the fact that relocation would be inconsistent with that commitment.
But residents said only cleaning up the pollution left by a former beryllium plan would not solve their problems.
Lockheed decides not to relocate Tallevast residents – Breaking News – Bradenton.com
A vice president of Lockheed Martin Corp. said today the company will not pay for the relocation of Tallevast residents dealing with a chemical contamination problem.
Ray Johnson, vice president and chief technical officer for Lockheed, said the decision was based on the corporation's commitment to restore the environmental conditions in the Tallevast community, and the fact that relocation would be inconsistent with that commitment.
Johnson met with the community advocacy group FOCUS and its attorneys to relate the company's position and to present plans for a new community center.
FOCUS was formed after it was discovered in 2000 that the groundwater of this community of mostly black residents was contaminated with the toxic waste left behind from an old beryllium plant on Tallevast Road.
Uni radiation probe to be published – Manchester Evening News
A REPORT into a possible radiation link to the deaths of Manchester University staff will be published today.
Ernest Rutherford, known as the father of nuclear physics, won the Nobel prize for research carried out at the university in the early 20th century.
Campaigners believe his former laboratories, which are now used as offices, may have been contaminated by harmful materials in his pioneering experiments.
The deaths of six university workers have been linked to the radiation scare
---
NRC News
Obama names two for NRC

Both commissioner seats are open
George Apostolakis is a professor of nuclear science at MIT and William Magwood is a former DOE nuclear energy official. The White House announced the nominations Friday, Oct 9, which is a "dead zone" for media coverage. Both appointments have been rumored for some time. Last July the New York Times published an assessment by Climate Wire.
nrc logoBusiness groups were reported to be worried that with the appointment to the NRC of Senate Majority Leader Harry Reid's former aide Gregory Jaczko, who brings a tilt toward anti-nuclear green groups, that further appointments in his camp could be bad news for the nuclear industry. As a Democrat, Jaczko was named as NRC Chairman by President Obama
NRC – NRC Extends Comment Period on Proposed Rule Revisions to Environmental Protection Regulations
The U.S. Nuclear Regulatory Commission has extended the public comment period on the proposed rule revisions to the environmental protection regulations, specifically the Summary of Findings on National Environmental Policy Act (NEPA) Issues for License Renewal of Nuclear Power Plants and the draft revision of Generic Environmental Impact Statement (GEIS) for License Renewal of Nuclear Plants, NUREG-1437, originally published in 1996. The submittal deadline is extended from Oct. 14 to Jan. 12, 2010.
The public can view the NRC's original notice on the proposed rule revisions in the Federal Register at: http://edocket.access.gpo.gov/2009/pdf/E9-24153.pdf exit icon PDF Iconand the original press release at: http://www.nrc.gov/reading-rm/doc-collections/news/2009/09-130.html.
The NRC has held public meetings to obtain comments in Georgia, Massachusetts, Illinois and Maryland; the California meetings will be held in October and have been announced separately.
Comments on the proposed rule, draft revised GEIS and associated documents may be submitted via the federal e-Rulemaking Portal at http://www.regulations.gov exit icon (Docket I.D. NRC-2008-0608); by e-mail to Rulemaking.Comments@nrc.gov ; by mail to Secretary, U.S. Nuclear Regulatory Commission, Washington, D.C. 20555-0001, ATTN: Rulemakings and Adjudications Staff; or by fax to 301-492-3466. Written comments on the draft revised GEIS should be sent to: Chief, Rulemaking, Directives and Editing Branch, Division of Administrative Services, Office of Administration, Mailstop TWB-05-B01M, U.S. Nuclear Regulatory Commission, Washington, D.C. 20555-0001.
NRC inspects crack at Progress Florida nuclear unit  | Reuters
The U.S. Nuclear Regulatory Commission has launched a special inspection of a crack in a containment building wall at Progress Energy's (PGN.N) 838-megawatt Crystal River nuclear power station in Florida, the agency said late Thursday.
The unit shut Sept. 26 for an extended refueling outage that will include replacement of two steam generators and other work to increase the unit's output.
A crack was found as workers began removing concrete to create an opening for new generators, Progress told the NRC in a report.
---
Nuclear Fuel Cycle News
Nuclear fuel agency to go in attempt to cut debt – Times Online
The Government's stake in Urenco, which owns nuclear fuel plants in Britain, Germany and the Netherlands, will be sold off to help to repay the country's escalating debt mountain, the Prime Minister will announce today.
Gordon Brown will also announce plans to sell off the Dartford Crossing, the Channel Tunnel and the Tote and will signal that he is restarting the privatisation of the Student Loan book, which was shelved in March because of poor market conditions.
Court hears uranium protesters locked in container – ABC News (Australian Broadcasting Corporation)

Court hears uranium protesters locked in container
Civil action starts over uranium protest in 2000
A civil trial has started in the SA Supreme Court over police treatment of protesters at an outback uranium mine.
Ten protesters who were locked in a shipping container at Beverley in South Australia in 2000 are claiming damages from the government for injury and suffering caused by their allegedly false imprisonment.
The government has already settled out of court with three other plaintiffs who had been part of the class action.
A lawyer for the remaining plaintiffs, Brian Walters, told the court the protesters were given no warning before police beat them with batons, used capsicum spray and locked them in a shipping container with no water or toilet facilities for up to eight hours.
They are now suing the state government over their treatment by police.
Critics say recycling spent fuel creates more problems – Brattleboro Reformer
This is the last story in a three-part series related to the problems of spent fuel produced by the nation's nuclear power plants.
BRATTLEBORO — Is the reprocessing of spent nuclear fuel the answer to the nation's nuclear waste storage woes?
The nuclear industry contends reprocessing, or recycling as some in the industry call it, could reduce the amount of spent fuel that will one day need to be stored away and isolated from the environment for hundreds of thousands of years.
The nuclear industry doesn't consider spent fuel a waste product, said Thomas Kauffman, senior media relations manager for the Nuclear Energy Institute, an industry funded organization that promotes nuclear power around the world.
"It can be recycled through reprocessing," he said. "It's an energy-rich resource that needs to be stored until the government decides how it wants to handle it."
The NEI believes programs currently operating in countries such as Japan, France, Germany and Russia can serve as examples for the United States. The NEI also contends that new technology, including the development of breeder reactors that can consume spent fuel, might make spent fuel storage a thing of the past.
And while it is true that strides have been made in the field of nuclear fuel reprocessing, it has a checkered history that includes contamination of land, pollution of water and huge clean-up costs.
"Reprocessing would be a serious mistake with costs and risks that outweigh the benefits," said Jim Riccio, Greenpeace's nuclear policy analyst.
The Gillette News-Record: Gov.: Don't transfer uranium
Gov. Dave Freudenthal is trying to stop the transfer of $150 to $200 million worth of excess government uranium to the United States Enrichment Corp. that he says will hurt Wyoming's resurgent uranium mining industry.
Freudenthal wrote a letter to the U.S. Energy Secretary Steven Chu on Monday. "There is no question that the non-competitive introduction of such a large quantity of uranium will adversely impact the uranium producing industry in my state," he wrote There also would be an extra $450 million of excess government uranium transferred in the next three years, according to the letter.
"The loss of mining and mining-related jobs in Wyoming and elsewhere will be a direct outcome of the Department's present course," Freudenthal wrote.
Several uranium mines in Campbell and Sweetwater counties plan to re-open under new ownership in the next year. Uranium One Inc., one of the largest uranium mining operations in the world, plans to make Wyoming the center of its U.S. operations.
The company bought the Irigaray in-situ recovery central processing plant in Johnson County, the Christensen Ranch processing facility in southwest Campbell County and several uranium resources in the Powder River Basin for $35 million. Both processing facilities already are permitted and licensed, and the company hopes to start production next year.
Work to remove uranium waste in Utah picking up – Salt Lake Tribune
The job of moving 16 million tons of radioactive waste from the shores of the Colorado River in southern Utah is picking up steam.
The U.S. Department of Energy says more than 330,000 tons of uranium tailings have been hauled away from a huge pile near Moab and deposited in disposal pits 30 miles to the north.
Crews began running two trainloads a day in August, doubling the amount of waste shipped to Crescent Junction each day.
Project manager Donald Metzler says the pace will pick up even more next month with longer trains and more container cars.
The work is part of a $1 billion project to clear away a 130-acre heap of waste left behind after the closure of a uranium mill in 1984. The project could be completed by 2022 or earlier if additional funds are secured.
Update: EnergySolutions Moab Project Receives American Recovery and Reinvestment Act Funding of Nearly $23 Million
EnergySolutions, Inc. (NYSE: ES) announced today that $22.9 million of American Recovery and Reinvestment Act funding has been allocated to the Moab UMTRA project. The total amount of American Recovery and Reinvestment Act funding for the Moab project is $108 million. The funding is being used to accelerate removal of uranium mill tailings away from the banks of the Colorado River. Thus far 160 jobs have been created this year as a result of Recovery Act funding.
"We are thrilled that the U.S. Department of Energy (DOE) has allocated sufficient funding to the Moab project to accelerate the cleanup of the site. This is great news for the community and for all who use the Colorado River and Lake Powell," said Steve Creamer, CEO and Chairman of EnergySolutions.
The Recovery Act funding is being used to excavate, transport and dispose of additional mill tailings from the Moab site to the Nuclear Regulatory Commission-approved disposal cell at Crescent Junction. This additional work began in June and will continue through September 2011. Additionally, this additional funding supports increasing the size of the disposal cell as well as crushing, transporting, and placing final rock cover on the disposal cell. This portion of the work began in August and continues through September 2011.
Sixteen million tons of uranium mill tailings will eventually be relocated 30 miles north of Moab to a location designated by the DOE.
Areva closing Lynchburg plant — dailypress.com
The company building a new facility in Newport News to build components for nuclear reactors has decided to end its fuel-assembly production in Lynchburg and expand its operations in Richland, Wash.
Areva said this week it will consolidate the two operations, resulting in a job loss of about 150 in Lynchburg. Areva has operated the Washington facility for 40 years. Areva spokeswoman Judy Thomas told the Tri-City Herald, a newspaper based in Kennewick, Wash., that the 150 employees in Lynchburg will be given first choice for 50 new jobs in Richland, where Areva has 700 employees.
The French-owned energy service company announced last year it will build a $2 billion uranium enrichment plant at Idaho Falls, Idaho. It will produce a raw material for the Richland plant to turn into fuel assemblies for nuclear reactors.
Areva plans to open its Newport News manufacturing plant, a joint venture with Northrop Grumman, by 2011 on the James River waterfront near the shipyard.
Navajo Yellowcake Woes Continue | Mother Jones

When the EPA evacuates your town for Superfund cleanup, what happens to the people left behind?
After decades of uranium mining turned the tiny town of Church Rock, New Mexico, into a Superfund site, in August the EPA moved seven resident Navajo families to Gallup apartments, where they'll wait for five months while the EPA scrubs their town of radioactive waste. But as the EPA hauls away the uranium tailings and radium-infused topsoils that have been permanent fixtures since mining ceased in the 1980s, Church Rock's remaining residents are asking why they have been left behind. In 1979, the largest spill of radioactive waste in US history occurred in Church Rock when 94 million gallons of mine waste were accidentally released into a stream. Children swam in open pit mines and the community drank water from local wells as recently as the '90s. (Now they haul in drinking water.) Cancer rates and livestock deaths remain higher than they should be. As for the families who remain, Church Rock evacuee and local activist Teddy Nez says the agency "drew an imaginary line in the sand" that excludes a residential area half a mile west of the Superfund site.
---
Nuclear Waste News
Uranium reprieve – Salt Lake Tribune
It's the waste disposal equivalent of a last-minute call from the governor, a radioactive reprieve.
The trains were to start arriving in Utah this month, carrying 15,000 drums containing 11,000 metric tons of depleted uranium to EnergySolutions' low-level radioactive waste disposal facility in Tooele County. Now, the Department of Energy has announced the shipments won't start leaving the yard at DOE's Savannah River site in South Carolina until December.
The delay will buy time for Rep. Jim Matheson, D-Utah, to convince the DOE to put the transfer on hold until the Nuclear Regulatory Commission completes an ongoing review of depleted uranium disposal. Matheson has a solid argument.
morrisdailyherald.com | A lot of radioactivity ends up in landfill
A speech I gave at the IEMA meeting in Springfield on Sept. 30:
I'm not politically correct and I'm angry; angry that instead of protecting the people and lowering the limits on Ra-226-228, IEPA and IEMA chose to increase the health hazard on people of Illinois, by raising the limits on Ra-226-228 that can be dumped on farm fields and into landfills.
Morris, IL, Grundy County is a great place to live but we are in a high-risk health area. We have three nuclear power plants, one spent nuclear fuel storage site, really four storage sites altogether and several chemical plants within a 25 mile radius of Morris.
Within the city limits we have a nuclear laundry that washes clothing that is contaminated by workers in the power plants, and a leaking Environtech landfill that we can't get the IEPA to do anything about.
We have a hospital that uses nuclear medicine. We have a cancer clinic that uses nuclear medicine and there may be others.
Morris has a population of about 12,000. I challenge anyone to name another city in Illinois or even in the United States with a population of 12,000 that has their own cancer clinic.
Utah won't take a stand on national foreign nuke waste ban – Salt Lake Tribune
Utah Gov. Gary Herbert objects to Utah being a disposal site for foreign radioactive waste, but he will not be throwing his support behind federal legislation to ban waste imports.
The Healthy Environment Alliance of Utah (HEAL) asked the Republican governor to write a letter last week in support of the Radioactive Import Deterrence Act, dubbed "RID," a bill co-sponsored by U.S. Rep. Jim Matheson, D-Utah, to outlaw the importation of foreign waste nationally. Next Friday a House plans a hearing on the bill.
"He is not taking a position on the RID Act," said Herbert spokeswoman, Angie Welling. "But his position on the storage of foreign waste has been made repeatedly: He's opposed to it."
Spent fuel could remain at VY for 100 years or more – Brattleboro Reformer
This is the second in a series of stories dealing with the issue of spent fuel stored at the nation's nuclear power plants.
BRATTLEBORO — With spent fuel piling up at commercial nuclear power plants around the country and no permanent disposal site on the horizon, many power plant operators are hoping the federal government might soon endorse the interim storage of the waste at one or two locations in the nation.
The Nuclear Energy Institute, an industry-funded organization that promotes nuclear power around the world, is suggesting just that.
"An interim facility wouldn't have to be huge," said Thomas Kauffman, senior media relations manager for NEI. If you were to put the 60,000 tons of spent fuel currently being stored in dry casks into one location, he said, "They would fit onto an area of about a square half-mile."
No site has been identified yet for interim storage.
"The industry has had some dialogue with volunteer communities," said Kauffman.
Those communities include the sites of decommissioned power plants.
Hearing set on foreign nuke waste ban bill – South Carolina & Regional – Wire – The Sun News
An effort to ban the importation of foreign nuclear waste has been given new life with a hearing set for next week in Washington, D.C.
The hearing for the Radioactive Import Deterrence Act was scheduled for Oct. 16. The bill's sponsors, U.S. Reps. Jim Matheson, D-Utah, and Bart Gordon, D-Tenn., drew it up in response to EnergySolutions Inc.'s plan to import up to 20,000 tons of low-level radioactive waste from Italy through the ports of Charleston, S.C., or New Orleans.
After processing in Tennessee, about 1,600 tons would be disposed of at EnergySolutions' facility in Utah.
Depleted uranium shipments delayed – Salt Lake Tribune
U.S. Rep. Jim Matheson is applauding reports that a South Carolina cleanup site is delaying its shipment of depleted uranium by at least two months.
On Tuesday, a Department of Energy official in South Carolina said 15,000 drums of depleted uranium (DU) from the Savannah River Cleanup site won't start shipping to the EnergySolutions site in Utah until December.
Savannah River Site spokesman Jim Giusti told The Associated Press Tuesday that crews are preparing 11,000 tons of waste to load onto rail cars bound for the disposal facility 80 miles west of Salt Lake City through next summer.
The delay buys the Utah Democratic congressman time to try to persuade the U.S. Energy Department to suspend shipments until the U.S. Nuclear Regulatory Commission completes its pending review of disposing depleted uranium (DU) safely.
North West Evening Mail | Sellafield wants to increase discharges
SELLAFIELD has applied to raise the limit on the amount of radioactive discharge it can release into the air.
The site has applied to the Environment Agency for a five-fold increase in gas discharges known as Antimony 125 from the Magnox reprocessing plant.
The agency says there is no danger to the public, but the move has drawn criticism from the anti-nuclear group Cumbrians Opposed to a Radioactive Environment (Core).
Core's Martin Forwood said: "We deplore any increase in environmental discharges but Sellafield has got the agency over a barrel.
"We are now paying the price for the industry's abject failure to develop an alternative to reprocessing Magnox fuel."
Whitehaven News | N-waste to be sent back overseas Add your comments
HIGH-LEVEL radioactive waste built up at Sellafield from fuel reprocessing over the years will soon be sent back to foreign customers.
This is a milestone for both the nuclear industry and the British government, who hope the move will dispel claims that Sellafield was destined to become the world's atomic dustbin.
The waste comes from the fuel Sellafield has reprocessed over 30 years after removing the plutonium and uranium energy products.
The Nuclear Decommissioning Authority says it will reduce the stockpile of high level waste stored at Sellafield.
All UK reprocessing contracts with foreign customers since 1976 have included an option for the waste to be returned to country of origin and 10 years later the British government decided the option should be taken up.
VOA News – Taiwan Aboriginal Village Targeted for Nuclear Waste Disposal
Taiwan has tried and failed to sell its nuclear waste to North Korea and China. Now, the government is seeking a burial place at home. The top choice is a poor aboriginal community.
When it comes to nuclear waste, most people say, "not in my back yard." But most residents of Nantian village in southeastern Taiwan's Taitung County favor building a low-level nuclear waste dump five kilometers away.
Taiwan has thousands of barrels of low-level waste – mostly contaminated clothing, boots and mops used by the workers at the island's three nuclear power plants. Engineers at Taipower, the electricity monopoly, say it will take about 100 years for the harmful radiation to decay.
---
Nuclear Policy News
Obama Should Sanctify IAEA Safeguarded Facilities by Gordon Prather — Antiwar.com
Even if you've been a faithful reader of these columns, you were still probably unprepared for the decision by the Nobel Committee to award the Peace Prize to Barack Obama for "his extraordinary efforts to strengthen international diplomacy and cooperation between peoples."
Most members of The Best Congress Money Can Buy – the folks that just last week voted to impose even more draconian sanctions (amounting to an act of war under international law) on Iran because it refuses to give up its "inalienable" rights, affirmed in the enabling statute of the International Atomic Energy Agency, reaffirmed in the Treaty on Non-Proliferation of Nuclear Weapons, reaffirmed in every resolution affecting Iran passed by the IAEA Board of Governors and reaffirmed in every resolution affecting Iran passed by the UN Security Council – were no doubt stunned.
Judge orders feds to open nuke safety records
An environmental group won its request to review safety and engineering records of a Department of Energy nuclear reactor 100 miles upwind of Yellowstone National Park, according to federal court records.
The Jackson-based Keep Yellowstone Nuclear Free will be able to review 1,400 pages evaluating the safety of the advanced test reactor (ATR) at the Idaho National Laboratory, according to the Sept. 14 order by Chief U.S. District Judge William Downes. The lab is a 890-square-site with three main complexes west of Idaho Falls.
"KYNF has been anxiously awaiting this decision because they maintain that the redacted documents contain the DOE's assessment of the safety and consequences of an accident at the controversial ATR, the largest nuclear test reactor in the world, said Mary Woollen, the environmental group's director.
However, the environment group did not disagree with a Department of Energy motion granted by Downes to put the order on hold until Nov. 27 because of a possible appeal. The government also needs the time to review the documents and edit certain details.
US looking to change Pak energy economy, sans N-energy
Noting that there is not going to be a magic cure for Pakistan's ailing energy sector, the Obama Administration has said the US is looking to transform energy economy of the country.
However, it made no reference to the nuclear energy as one of the option to bail out Pakistan from its deepening energy crisis.
Following the US-India civilian nuclear deal last year, Pakistan has been asking for a similar agreement with the US, but America has been resisting from it, given the concerns it has about Islamabad's past record with regard to nuclear proliferation, in particular the A Q Khan network.
STA: Commission Calls for Audit at N-Plant Fund
The parliamentary Public Finance Oversight Commission decided on Friday to call on the Court of Audit to review operations of the fund established to finance radioactive waste disposal and decommissioning of the Krsko Nuclear Power Plant in the last five years.
At odds over EU, France and Turkey talk nuclear | Reuters
* Sarkozy proposes nuclear projects in Turkey and Asia
* Turkish president expressed interest, Elysee says
* Sarkozy hopes for GDF Suez role in Nabucco pipeline
PARIS, Oct 9 (Reuters) – France offered Turkey cooperation on civil nuclear energy and closer trade ties on Friday, seeking to improve relations that have been damaged by President Nicolas Sarkozy's opposition to Turkey joining the European Union.
Sarkozy proposed to his Turkish counterpart Abdullah Gul during a working lunch at his Elysee palace that the two countries could work together on nuclear projects not only in Turkey but also in central Asia, Sarkozy's office said.
"President Gul said he was interested. He noted that he had met several times with Anne Lauvergeon, chief executive of (nuclear technology group) Areva (CEPFi.PA), and that there were very interesting prospects," said an Elysee source.
WattHead – Energy News and Commentary: Dealing with the Devil… er, Republicans.
Over at Grist.org, Dave Roberts ponders the merits of a deal to entice Republican votes for climate legislation, and discusses the right ways to go about it. I actually spent a chunk of time yesterday leafing through the Republican "alternative" energy bill introduced in the House in June to see what exactly these Rs want for nukes and oil. It was like stepping into bizarro world. Here's what I found:
AFP: EDF, Constellation nuclear venture get US nod

US regulators have approved a plan for French-based EDF to take a stake in Constellation Energy Group, clearing a key hurdle for a new nuclear power plant in Maryland, the companies said Friday.
The US Nuclear Regulatory Commission "has approved the investment structure and license transfer" related to EDF's acquisition of 49.99 percent of Constellation Energy's nuclear assets, a joint statement said.
The investment was previously reported to have cost 4.5 billion dollars.
The companies said EDF's has now received "all necessary approvals at the federal level and clearance from the New York Public Service Commission."
Finnish nuclear power debate gathers pace
The Finnish debate about the number of nuclear power stations to be built over the next couple of decades flared up on Wednesday with Mauri Pekkarinen (centre), the economic affairs minister, calling for caution in granting building permission for more than one unit.
He said at an energy seminar in Helsinki that while the replacement of coal-fired power station meant one extra nuclear unit was needed there were no grounds to approve the construction of several.
Mr Pekkarinen added that existing capacity and power stations under construction at the moment could sate projected demand until the 2020s.
Jyrki Katainen (cons), the finance minister, had repeated that the government should propose the approval of all three nuclear power station applications.
The Green League, part of the centre-right-led coalition, said even a single new nuclear power station was unnecessary.
US hails UAE as model for nuclear power – The National Newspaper
As American concerns rise over Iran's nuclear ambitions, the UAE yesterday was once again held up as a model for countries seeking to develop nuclear energy.
In a Senate foreign relations committee hearing, high-level state department officials and an outside nuclear expert praised the UAE for agreeing to rigorous international inspections and a strict ban on enrichment and reprocessing technology.
Such transparency, they said, was a welcome contrast to Iran, which just two weeks ago revealed a secret nuclear site near Qom.
They want to do it right; they have seen the example of Iran, Janet Sanderson, the deputy assistant secretary for Near Eastern affairs, said of the UAE Government. They are offering the international community an alternative example of how to move forward on peaceful nuclear power.
Energy efficient homes and more nuclear power: Conservatives unveil 'green deal' | Environment | guardian.co.uk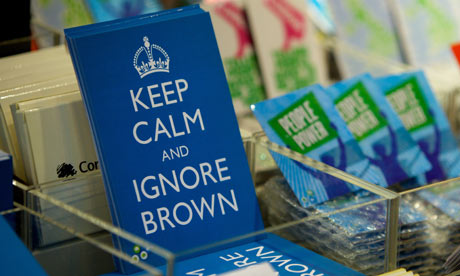 Tories court property owners with promise of free cost-saving home improvement scheme and pledge 'immediate action to to keep Britain's lights on'
The Conservative party annual conference in Manchester. Photograph: Christopher Thomond
Every UK homeowners will benefit from an allowance of up to £6,500 to make their properties more energy efficient, under a "green deal" proposed by the Conservatives today. The idea is part of a wider energy and climate change package aimed at kick-starting a green economy in the UK.
The shadow energy and climate change secretary, Greg Clark, said a Tory government would immediately approve construction of several nuclear and coal-fired power stations to help prevent electricity blackouts in the next decade, to strengthen the national grid and enable the harnessing of renewable energy sources at sea, and to boost the number of charging points for electric cars.
Berlin warns nuclear industry – UPI.com
The German nuclear industry is expecting a revival for their power source, but not so fast, warns the new German government.
The bosses of Germany's big utilities were rubbing their hands with glee when it surfaced that Chancellor Angela Merkel's Conservatives would be re-elected in a team with the pro-business Free Democratic Party — both groups had campaigned in favor of nuclear power, and they were set to scrap the planned phase-out of the controversial energy source.
After the election, Juergen Grossmann, the head of utility RWE, urged the new government to swiftly extend the running times of the German reactors.
But officials from both parties have warned utilities that nuclear won't be boosted at all costs.
"If the utilities refuse our terms and conditions then the nuclear phase out will remain in place," Andreas Pinkwart, a senior FDP official, told German news magazine Der Spiegel.
Nuclear Power: An Inconvenient Solution? | Green Business | Reuters
Renewable energy threatens the planet. Who knew?
"Our nation runs the risk of damaging the environment, in the name of saving the environment.
"There are negative consequences from producing energy from the sun, the wind and the earth."
So, at least, said Lamar Alexander, the Republican senator from Tennessee and a long-time conservationist, during a speech Monday at Resources for the Future.
NC officials agree to pay more on litigation
North Carolina's top elected officials have agreed the state should pay another quarter-million dollars for outside lawyers and expert witnesses for three pending lawsuits.
Council of State members approved yesterday giving $253,000 from a special fund to the state Justice Department.
Attorney General Roy Cooper said the money will pay invoices for defending North Carolina against lawsuits filed by other states involving a low-level radioactive waste compact and the Catawba River basin. And Cooper said the state's lawsuit against the Tennessee Valley Authority already is leading to reduced pollution from TVA power plants.
Labor Commissioner Cherie Berry voted no because she's not persuaded all expenses are justified.
The council has authorized more than $4 million for the three lawsuits over the years.
Associated Press: Emirates leader signs law to develop nuclear power
The president of the energy-hungry United Arab Emirates has signed a law regulating the development of a civilian nuclear program, clearing the way for construction of a nuclear power plant with help from the United States.
Washington has promoted its plan to help the Emirates' develop peaceful nuclear power as a model of the kind of cooperation it would like to achieve with Iran, which the U.S. and its allies suspect is using a civilian program as a cover to develop an atomic weapons capability.
The United Arab Emirates, which is just across the Persian Gulf from Iran, is among those Arab nations wary of Iran's nuclear work.
UAE President Sheik Khalifa bin Zayed Al Nahyan signed into law the regulatory framework for building "a peaceful nuclear energy sector," the country's official news agency reported Sunday.
Russia Now – Fast times ahead for atomic energy – Telegraph
It seems the crisis has had little impact on Russia's nuclear plans.
The government's support for the atomic industry allows us to maintain our current nuclear power plant construction projects as planned, Kirill Komarov, executive director of Atomenergoprom, said at the 34th meeting of the World Nuclear Association
We continue to work to create a new technology basis for our atomic industry, relying on fast neutron reactors, which will raise the industry to a new level, Komorov added.
The U.S.-India nuclear deal–one year later | Bulletin of the Atomic Scientists
Article Highlights
* Last October, despite opposition from the arms control community, the United States and India entered into an agreement that allowed for nuclear commerce between the two countries.
* The early returns seem to indicate that the agreement is here to stay, as already many Indian and U.S. companies are experiencing a financial windfall from it.
* With the relaxed trading guidelines, other countries such as Russia, Sweden, and France also are looking to conduct nuclear business with New Delhi.
October 8 marks the one-year anniversary of former President George W. Bush signing into law the so-called U.S.-India nuclear deal. The deal proved controversial from its inception because it ended a 34-year U.S. ban on nuclear trade with India, a non-signatory to the Nuclear Non-Proliferation Treaty (NPT). And yet despite heavy criticism of the deal–especially from arms control and disarmament advocates–one year later, it appears solidly entrenched as long-term policy.
OpEdNews – Article: Part Two: Talking with Harvey Wasserman, activist, journalist, author, college professor (and more)
To stop the nuke, we organized throughout our region on economic, ecological and political grounds. In February, 1974, a member of our commune named Sam Lovejoy toppled a weather tower at the site of the nuke. it was a great protest, memorialized in the award-winning "Lovejoy's Nuclear War" from Green Mountain Post Films (gmpfilms.org). When the cost of the nuke started to skyrocket, there were riots in Connecticut against rate hikes meant to pay for the plant. Facing increasingly stiff local and financial opposition, Northeast Utilities canceled the plant.
Skyrocketing costs and fierce resistance led to the cancellation of scores of reactors across the US in the 1970s and '80s. Our demonstrations and interventions made a huge difference. Had there been no resistance, no one would have heard a word about Three Mile Island, which put a serious nail in the industry's plans. However, with the attempted "renaissance" of this murderous, suicidal technology, we will have to restart our movement.
Pass on power plant was sought all along on coal – Business – The Sun News
The Grand Strand, South Carolina's tourist economic engine, won't have enough electricity by 2012 to keep its beachfront towers aglow unless a new $1.2 billion coal-burning power station is built near Florence.
That was the warning Santee Cooper, the state-owned electricity company, gave to state and federal regulators. It was the argument the power company presented at public hearings. And it was that caution that Lonnie Carter, Santee Cooper's president and chief executive, offered during interviews with journalists.
The argument that the coal-fired power plant was the only solution formed the key justification for Santee Cooper to spend $242 million over the past three years, most of that stockpiling material to build, even though it lacked government approval to operate the facility.
Proposed nuclear plants could affect WVa co  – Charleston Daily Mail –
On the wall of West Virginia Sen. Dan Foster's office is an old photograph of a whitewashed church in the hills outside Oak Ridge, Tenn.
The Kanawha County Democrat grew up in Oak Ridge, where plutonium was produced for nuclear weapons during World War II.\n\n"In that church from maybe mid-1944 until the spring of 1945 was where they stored the enriched uranium they used in the Hiroshima bomb," Foster said. "Nobody knew it but about three or four people."\n\nFoster co-sponsored a bill in the spring to repeal West Virginia's effective ban on nuclear power in the state.\n\n"I've lived around nuclear energy and nuclear reactors," he said. "I am aware of the changing technology of the newer reactors."\n\nThree of those newer reactors have been proposed in states adjacent to West Virginia.
German FDP says may not extend nuclear plants' lives | Reuters
A senior figure in Germany's Free Democrats has threatened to drop plans to extend the lives of national nuclear plants if power companies take issue with conditions the next government attaches to such extensions.
Chancellor Angela Merkel's conservatives are due to start coalition talks with the business-friendly Free Democrats (FDP) on Monday and energy policy will be a key issue for negotiation.
The two groups have said they will look to extend the lives of Germany's 17 nuclear plants, which an existing plan envisages phasing out by 2021 at the latest.
Greater transparency – Las Vegas Sun
Efforts to improve the federal Freedom of Information Act, which provides the public access to government documents, have been hampered by members of Congress.
The Sunshine in Government Initiative, a coalition of groups that supports open government, has identified 246 statutes that exempt documents from disclosure to the public. Over the past decade those statutes were cited by federal agencies as reasons for rejecting public records requests.
Testifying before the Senate Judiciary Committee on Wednesday, Associated Press CEO Tom Curley said many of those exemptions had been inserted by members of Congress in massive legislation without any public debate. They have since been buried in federal law, unnoticed until an agency uses the exemption to deny a request for documents.
AFP: EDF announces sale of British electricity grid
French state electricity giant EDF said on Friday it had put on sale its electricity distribution network in Britain with the aim of raising more than 4.0 billion euros (5.8 billion dollars) to reduce debt.
The EDF distribution network in Britain covers London and the southeast of the country, a region that accounts for 40 percent of British gross domestic product, EDF said.
EDF provides power to 7.9 million homes in Britain, amounting to 28 percent of the country's electricity supply.
The Sunday Times newspaper reported in August that several parties, including an Abu Dhabi investment fund, were interested in acquiring the network.
Associated Press: Capitals nuclear energy ads irk environmentalists
The Washington Capitals are opening the NHL season with a new sponsor that has some environmentalists seeing red instead of green.
The Nuclear Energy Institute says it's placing signs at the Verizon Center to promote the clean-air benefits of nuclear energy. Supporters say nuclear energy provides electricity without the emissions of coal or other fossil fuels.
But environmental groups such as Greenpeace are crying foul. Nuclear policy analyst Jim Riccio says the Washington-based group doesn't want sports teams being used to greenwash nuclear power, which it believes isn't a solution to global warming.
The group says nuclear plants take years to build and methods of disposing nuclear waste haven't been developed.
CPS postpones vote on nuclear expansion
A vote on the plan to reduce San Antonio's share in the nuclear project will be postponed at least a week.
CPS Energy's board had been expected to vote Monday on a proposal pushed by Mayor Julián Castro to decrease its stake in the expansion of the nuclear South Texas Project to 20 percent to 25 percent, meaning it would have to sell about of half its current ownership.
But any public discussion and decision on nuclear by the utility's board has been postponed tentatively until Oct. 13.
This decision is much too important to rush, Castro said via e-mail. By moving board consideration back a week, we will give the CPS board, the City Council and, most importantly, the public additional time to hear from CPS Energy on this critical issue.
The delay comes a day after Castro halted a closed-door meeting between the City Council and CPS Energy to discuss nuclear because of a challenge from the San Antonio Express-News.
US, Italy sign pact to build nuclear power stations  | Reuters
The United States and Italy on Tuesday signed a nuclear cooperation deal that would enlist U.S. companies to help build a string of nuclear power stations across Italy, ending a 22-year ban by the Italian government.
"Italy is restarting its nuclear energy again," U.S. Energy Secretary Steven Chu told reporters. "It has aggressive goals, very admirable goals, in decreasing its carbon emissions through nuclear, through renewable energy, through improvements and efficiency."
Chu said companies like General Electric (GE.N) and Toshiba Corp (6502.T) unit Westinghouse will be able to bid on projects in Italy, which hopes to issue in mid-February criteria that would determine the location of the facilities.
---
Nuclear Weapons News
BBC NEWS | Obama wins 2009 Nobel Peace Prize
The Nobel Committee said he won it for "his extraordinary efforts to strengthen international diplomacy and co-operation between peoples".
The committee highlighted Mr Obama's efforts to support international bodies and promote nuclear disarmament.
Mr Obama – woken up with the news early on Friday – said in an address at the White House that he was "surprised and deeply humbled" by the award.
He said he did not feel he deserved to be in the company of some of the "transformative figures" who had previously received the award.
Speaking outside the White House, he said he would accept the prize as a "call to action".
New U.S. missile defense plans pose no threat to Russia – Lavrov | Top Russian news and analysis online | 'RIA Novosti' newswire

The new U.S. missile shield plans present no risks for Russia, and favorable conditions are now emerging for bilateral dialogue, Russian Foreign Minister Sergei Lavrov said on Wednesday.
U.S. President Barack Obama in September scrapped plans to deploy a radar in the Czech Republic and interceptor missiles in Poland, due to a re-assessment of the threat from Iran. Moscow fiercely opposed the plans as a national security threat.
"The new plan put forward by the Obama administration to replace the project to deploy the Third Missile Defense Site offers good conditions for dialogue, and according to our assessments, does not pose the risks that were generated by the Third Missile Defense Site project," Lavrov said.
He added that the two countries would soon hold talks on missile defense.
According to the Obama administration's new plan, land-based missile-defense shields will not be implemented before 2015. Sea-based defenses will be operating in the Mediterranean up to 2015.
Nuke pact deniers face new 'refuter' | The Japan Times
The Foreign Ministry kept a written record of a meeting with the U.S. ambassador in 1968 in which he reminded ministry officials of a secret 1960 bilateral nuclear deal, a former senior ministry official said Tuesday, further contradicting government claims that no such pact existed.
Prime Minister Yukio Hatoyama's administration has been pressing the ministry to reveal whether there was a secret U.S.-Japan pact since assuming office last month. Up to now, the Foreign Ministry has repeatedly denied the existence of a deal despite confirmation of the pact in declassified U.S. documents and statements by former Japanese vice ministers.
According to the senior official, who once headed the ministry's former Treaties Bureau and who spoke on condition of anonymity, the records were maintained covertly by the Treaties and the North American Affairs bureaus at least until the end of the 1990s.
Stephens: How Israel Was Disarmed – WSJ.com
When American diplomats sat down for the first in a series of face-to-face talks with their Iranian counterparts last October in Geneva, few would have predicted that what began as a negotiation over Tehran's nuclear programs would wind up in a stunning demand by the Security Council that Israel give up its atomic weapons.
Yet that's just what the U.N. body did this morning, in a resolution that was as striking for the way member states voted as it was for its substance. All 10 nonpermanent members voted for the resolution, along with permanent members Russia, China and the United Kingdom. France and the United States abstained. By U.N. rules, that means the resolution passes.
The U.S. abstention is sending shock waves through the international community, which has long been accustomed to the U.S. acting as Israel's de facto protector on the Council. It also appears to reverse a decades-old understanding between Washington and Tel Aviv that the U.S. would acquiesce in Israel's nuclear arsenal as long as that arsenal remained undeclared. The Jewish state is believed to possess as many as 200 weapons.
U.N. chief, Gorbachev call for end to nuclear arms | Reuters

United Nations Secretary-General Ban Ki-moon called on Monday for world leaders to display political will to work toward genuine reductions and an eventual ban of nuclear weapons.
Addressing the same forum at the U.N.'s European headquarters, former president of the old Soviet Union Mikhail Gorbachev echoed the plea, declaring: "Nuclear weapons must be destroyed. We must rid ourselves of this threat."
"The greatest challenge in nuclear disarmament has always been the task of bridging the gap between words and deeds," declared Ban, speaking in the wake of a U.N. Security Council call last month calling for scrapping nuclear arsenals.
The BRAD BLOG : VIDEO: ABC's Diane Sawyer on Sibel Edmonds, FBI Whistleblower, First Amendment 'Heroine'
In advance of tomorrow's related story [Update: That story now posted here], I thought you might appreciate a quick look at the following if you've never seen it before. Diane Sawyer narrates the story of FBI translator-turned-whistleblower Sibel Edmonds as she was awarded the 2006 PEN/Newman's Own First Amendment Award.
In the bargain, it's also worth remembering that Sawyer herself is at least aware of Edmonds, who she is, and some of what she's had to go through, further begging the question of why ABC News has failed to even note — much less investigate and/or cover — the recent revelations of bribery and blackmail of current and former U.S. Congressmembers and high-ranking State and Defense Department officials, and the theft and sale of nuclear secrets by agents of Turkey and Israel, as detailed in her sworn deposition in August, and remarkable AmCon cover-story interview which followed it late last month…
AFP: Judge orders Cheney statements released in Plame case

A federal judge ordered the US Justice Department to release significant portions of statements former vice president Dick Cheney made to the FBI about the Valerie Plame case.
The judge dismissed objections brought by the previous George W. Bush administration to the release of records about the leak of Plame's name to the media, which compromised her position as a covert CIA officer.
The Bush administration had claimed it could withhold the documents because their release could hamper the cooperation of White House officials in future probes.
The public interest group that filed the lawsuit in 2008 stressed "the particular urgency to inform the public about the role vice president Cheney played in the leak of Mrs Wilson's covert identity, and the basis for the decision not to prosecute him."
Gareth Porter: U.S. Story on Iran Nuke Facility Doesn't Add Up
The story line that dominated media coverage of the second Iranian uranium enrichment facility last week was the official assertion that U.S. intelligence had caught Iran trying to conceal a "secret" nuclear facility.
But an analysis of the transcript of that briefing by senior administration officials that was the sole basis for the news stories and other evidence reveals damaging admissions, conflicts with the facts and unanswered questions that undermine its credibility.
Iran's notification to the International Atomic Energy Agency (IAEA) of the second enrichment facility in a letter on Sep. 21 was buried deep in most of the news stories and explained as a response to being detected by U.S. intelligence. In reporting the story in that way, journalists were relying entirely on the testimony of "senior administration officials" who briefed them at the G20 summit in Pittsburgh Friday.
---
Department of Energy News
Disposal work at Piketon facility completed | chillicothegazette.com | Chillicothe Gazette
The U.S. Department of Energy has announced that disposal of 5.7 million pounds of excess plant oils has been completed by its Portsmouth/Paducah Project Office.
Advertisement
The work was part of deactivation activities being done by USEC to prepare the Portsmouth Gaseous Diffusion Plant in Piketon for decontamination and decommissioning.
According to DOE, the removal and disposal of the motor lubricating oils and transformer oils used during uranium enrichment activities at the plant in the past has been a major achievement \to remove a significant fire hazard, eliminate the potential for an environmental release and minimize hazards for workers during decontamination and decommissioning.
The plant stopped producing enriched uranium in 2001 and has been in cold shutdown since 2005. The oil disposition work started in 2006 and was stepped up this year — with 4.1 million of the 5.7 million pounds being removed in just more than nine months this year.
The excess oils were incinerated at the Clean Harbors Commercial Incineration Facility in Deer Park, Texas.
Officials explain proposed Hanford settlement  | Tri-City Herald
Extending deadlines for cleaning up Hanford's worst waste by years or decades is not ideal, but officials who reached a proposed settlement agreement say meeting the proposed new deadlines is more realistic.
A round of public hearings in Oregon and Washington starts this month on the proposed agreement, but already officials are answering questions like why these deadlines would be more enforceable than legal deadlines that already have been missed. And why leaving waste longer in leak-prone underground tanks may be a better option than building new storage tanks.
"The bottom line is that while we don't like the dates, we don't believe it is technically possible to dramatically move them forward, at least right now," said Ken Niles, assistant director of the Oregon Department of Energy, in a written response to concerns posted in an online discussion.
The settlement agreement reached between Washington and DOE was announced in August during a visit by Energy Secretary Steven Chu to the Hanford nuclear reservation.
DOE wants to ship low-level radioactive waste to Anderson County landfill» Knoxville News Sentinel
The Department of Energy is proposing that tons of very low-level radioactive soil from a closed plutonium extraction plant in New York be trucked to Tennessee.
The Chestnut Ridge Landfill in Anderson County was the only landfill mentioned as the likely dirt depository during a conference call Thursday organized by DOE.
Some 6,000 cubic yards of soil that contains cesium-137 and detectable levels of strontium-90 and plutonium-239/240 are to be excavated from the New York site starting in mid-October, according to a DOE briefing.
That's the equivalent of some 200 dump truck loads of waste.
The Snake River Alliance, Idaho's anti-nuclear watchdog, turns 30 | Idaho Statesman

The anti-nuclear Snake River Alliance got its start on a bench at Boise's Julia Davis Park
The Snake River Alliance has brought a lot of good music to Idaho. Jackson Browne, Bonnie Raitt and Carole King gave a benefit concert in 1981 at Boise State. King returned for a benefit at Boise High School in 1984.
Browne and Raitt returned in 1996 for a Stop the Shipments benefit concert. Hailey resident Steve Miller performed for the group's 25th anniversary in 2004.
When Raitt and Taj Mahal performed this summer at the Idaho Botanical Garden, the Snake River Alliance was invited to set up an information table.
None of its founders can remember the actual date of the Snake River Alliance's first meeting in 1979.
It was in the spring, soon after the Three Mile Island Reactor in Pennsylvania partially melted down, raising fears nationwide about nuclear power. A report by U.S. Geological Survey scientist Jack Barraclough had just been made public showing iodine 129 in concentrations more than 25 times the allowable standards for drinking water near a well at the Idaho National Laboratory in eastern Idaho.
NukeWatch reports UPF getting $94M in 2010| knoxnews.com
I received an e-mail this afternoon from Jay Coghlan, executive director of Nuclear Watch New Mexico, and he reported that the Energy and Water conference report contains $94 million for the Uranium Processing Facility at Y-12. The activist group, which is closely tracking UPF and other spending in the nuclear weapons program, has a similar report on its Web site.
Here's what Coghlan wrote:
Frank:
Looks like Y-12 is being awarded far more than just environmental awards to hang on the wall.
Buried in the budget numbers of the House/Senate Energy and Water Development Appropriations Conference Report is $94 million for a construction project designated as "06-D-141 Project Engineering and Design (PED), Y-12 National Security Complex, Oak Ridge, TN."
Test site will get name change – News – ReviewJournal.com
Revision to reflect its 'expanded mission'
Congress set out to modernize the mission of the Nevada Test Site and eventually change the name it's had for the past 57 years with Senate passage Tuesday of the defense authorization bill.
The 93-7 vote sent the measure to President Barack Obama with an amendment by Nevada's senators that charges the head of the Department of Energy's National Nuclear Security Administration with "renaming the site to reflect the expanded mission."
That "expanded mission," according to the amendment by Sens. Harry Reid, D-Nev., and John Ensign, R-Nev., will focus on developing methods to verify treaties and reduce nuclear security threats "while continuing to support the nation's nuclear weapons program and other national security programs."
Complaint links Jim Clyburn to SRS | Aiken Standard | Aiken, SC
Though it is not in his congressional district, complaints have surfaced that House Majority Whip and 6th District Congressman James Clyburn is putting pressure on the Department of Energy that stimulus funds he acquired should benefit his interests.
An anonymous complaint filed with the Department of Energy's Office of the Inspector General made many allegations of wrongdoing at the Savannah River Site. The whistleblower specifically outlined high-level DOE executives who the person said were using their positions to gain power and bolster their position within the department.
Those same people, specifically Cynthia Anderson, DOE Environmental Management's (EM) head of the American Recovery Act Program, have allegedly demanded that Clyburn's district benefit from the funds and that his district should be the focus for events.
Officials: Missing SC nuclear pellets not risky – South Carolina & Regional – Wire – The Sun News
Federal investigators say the public faces little danger from 25 pounds of radioactive material reported missing from a South Carolina nuclear fuel plant, but at least one expert from a private group said any amount of uranium could be dangerous in the wrong hands.
Officials with the Nuclear Regulatory Commission held a public meeting in Columbia Thursday to discuss results of their months long inspection at the Westinghouse Electric Co. plant. In May, the Monroeville, Pa.-based company told regulators it could not account for about 25 pounds of low-enriched uranium – small, pencil eraser-sized pellets used to make nuclear fuel.
The material, which amounts to a container of pellets about the size of a five-pound coffee can, likely never left the plant and was recycled with discarded materials that don't meet quality standards, NRC spokesman Roger Hannah said Friday. And even if it had been released, the stable composition of the uranium is such that it couldn't be used as a weapon, like a dirty bomb, he said.
GAO: Evaluate leaving more waste in Hanford tanks –  | Tri-City Herald
Given the high cost to empty and treat Hanford's radioactive tank wastes, the government should consider leaving more waste in the underground tanks, according to a new Government Accountability Office report.
The report also challenges the Department of Energy to find ways to reduce costs for retrieval and final disposal of high-level radioactive wastes, saying they could be more costly than justified by the reduction in risk.
The estimated price tag to empty Hanford's underground tanks of radioactive waste and treat it are rapidly escalating and could be from $86 billion to more than $100 billion — rather than the $77 billion that DOE estimates, according to the report. The study was prepared at the request of the House Appropriations Subcommittee on Energy and Water Development.
Cost escalation is the result of a range of issues, including the difficulties Hanford workers have had in emptying the leak-prone tanks of millions of gallons of waste, questions about how well vitrification plant technology will work and a decision not to send treated wastes to Yucca Mountain, Nev., for disposal, the report says.
Hanford 200 North Area Demolition
Workers use excavators with extended arm shears and dust suppression to demolish three buildings, including building 212-R, -N and -P, that once stored spent nuclear fuel from Hanford's plutonium production reactors. The former nuclear facilities are north of the center of Hanford, the 200 North Area. The buildings date to as early as World War II.
Hanford finishes shipping plutonium, unirradiated fuel  | Tri-City Herald
Hanford has completed shipping its leftover weapons-grade plutonium and unirradiated nuclear fuel to South Carolina, a major step toward reducing security requirements at the nuclear reservation.
About 2,300 containers of material were shipped, most of them coffee-can-sized canisters of plutonium that had been stored at the Plutonium Finishing Plant. Shipments of the canisters ended in April.
Since then, the Department of Energy has been shipping about a dozen packages of unirradiated fuel, with those shipments completed in September. DOE had set a goal to have the shipping done before the start of fiscal 2010, which began today.
"It is a major accomplishment with a lot of effort by many people here at Hanford, a lot of effort by transportation crews and by the people at the Savannah River Site," said Geoff Tyree, a DOE Hanford spokesman.
Hanford: US most contaminated nuclear site gets funding for environmental clean up
The Hanford nuclear site was established in 1943 in the town of Hanford, Washington along the Columbia River. Plutonium manufactured at the site was used in the nuclear bomb that was detonated over Nagasaki, Japan. The plant's waste disposal procedures were woefully inadequate. To this day, millions of gallons of high-level radioactive waste remains at the site and comprises the largest Hanford decomission activities 1964-71environmental clean up in Uited States history since being decommissioned between 1964 and 1971.
On September 30, 2009: U.S. Senator Patty Murray (D-WA) a senior member of the Energy and Water Appropriations Committee, announced that the final version of a spending bill that funds Hanford cleanup will include more than $87 million more for cleanup than the President's Fiscal Year 2010 budget request. Murray, who was part of the Conference Committee and Appropriations Subcommittee that crafted the final legislation, fought for the inclusion of the additional funding after the House version of the bill cut Hanford funding to $51.8 million below the President's budget request. The additional funding secured by Murray will go primarily toward groundwater cleanup and K Basin sludge treatment and disposal.
---
Other Energy News
Clean-Energy Quest Splits France – washingtonpost.com
It's Carbon vs. Countryside in Environmental Battle Over Plan for Windmills Near Coastal Shrine
MONT-SAINT-MICHEL, France — Over the centuries, this iconic shrine on the Normandy coast has seen more than its share of battles. The latest skirmish involves not knights in shining armor, but opposing camps of environmentalists, jousting over the wisdom of installing windmill farms on nearby hillsides to turn sea breezes into clean energy.
Five metro cities erecting wind-power turbines | StarTribune.com
Despite some naysayers, wind power turbines are being erected in five cities in the metro area; Anoka's is near the high school.
Wind power turbines are going up in five metro cities, with Anoka set to get one on Monday, as a multi-city consortium moves forward with plans to use recycled windmills to generate renewable energy.
BBC NEWS | 'Scary' climate message from past

A new historical record of carbon dioxide levels suggests current political targets on climate may be "playing with fire", scientists say.
Researchers used ocean sediments to plot CO2 levels back 20 million years.
Levels similar to those now commonly regarded as adequate to tackle climate change were associated with sea levels 25-40m (80-130 ft) higher than today.
Scientists write in the journal Science that this extends knowledge of the link between CO2 and climate back in time.
The last 800,000 years have been mapped relatively well from ice cores drilled in Antarctica, where historical temperatures and atmospheric content have left a series of chemical clues in the layers of ice.
BBC NEWS | Fear of steep energy bill rises
Domestic UK energy bills could rise by 60% by 2016 in a worst-case scenario identified by the energy regulator.
However, most other estimates outlined in the Ofgem report would see prices rise between 14% and 25% above inflation by 2020.
The review also said that up to £200bn of investment was needed to secure supplies and to meet carbon targets.
Volatile gas markets and power stations nearing the end of their use were the chief concerns, the regulator said.
IEA report puts doubt into carbon capture
If a report released Tuesday by the International Energy Agency is correct, then the $2 billion committed by the Alberta government toward the development of carbon capture and storage is nothing more than a drop in the bucket.
The IEA estimates it will cost as much as $10 trillion U.S. between 2010 and 2030 for the world to keep carbon dioxide emissions below 450 parts per million and temperatures from rising more than 3.6 degrees Fahrenheit.
While that level of investment might be enough for even the most ardent climate change advocate to throw their hands up and surrender, there's a little bit of good news to be found in the report.
EU steps up energy technology race with U.S., Asia | Green Business | Reuters
Europe has launched a campaign to triple funding for energy research to 8 billion euros ($11.7 billion) a year in a technology race with China, Japan and the United States, but said industry would have to pay the bulk.
"We don't have much choice if we are serious with tackling climate change and remaining competitive," European research commissioner Janez Potocnik told reporters on Wednesday.
"In January 2009, U.S. President Obama announced investment in renewable energy and China presented a recovery plan focused on clean technologies," he added. "It is good news… however, it represents quite a challenge for the European position."
Solar power should get 16 billion euros over the next decade and up to 30 energy-cutting "Smart Cities" should be built with the backing of around 11 billion euros, said the European Union's executive, the European Commission.
NASA tests nuclear powered Stirling engine for future Moon and Mars bases

NASA is testing a concept for powering future lunar and Mars bases that involve a nuclear power source the size of a trash can attached to an engine based on 19th Century technology called the Stirling Engine. The testing, using a non nuclear power source, is taking place at the Marshal Space Flight Center in Huntsville, Alabama.
According to NASA, "For this particular test series, the Marshall reactor simulator was linked to a Stirling engine, developed by NASA's Glenn Research Center in Cleveland. The Stirling engine, named for 19th-century industrialist and inventor Robert Stirling, converts heat into electricity.
New energy, renewable energy take 9% in China's energy structure_-_Xinhua
New energy and renewable energy took nine percent in China's energy structure in 2008, while coal took 69 percent and oil and natural gas 22 percent, according to the National Bureau of Statistics of China.
China's new energy and renewable energy have boomed in recent years including hydropower, nuclear power, wind power and solar power.
The country's installed capacity of hydropower topped 170 million kw in 2008, the biggest in the world. Hydropower percentage in overall energy structure soared from one percent in 1949 to 7.4 percent in 2008.
---
Nuclear Editorial and Opinions
Nuclear energy will cost Britain dear -Times Online
IN Jonathan Leake's article (Britain must go nuclear' to control climate, News, last week) Professor David MacKay cites Sizewell B as a model to follow. But it took 13 years to build and cost taxpayers the equivalent of £4 billion. Hardly a glowing reference. What's more, if the nuclear industry's track record is anything to go by, MacKay is whistling in the wind if he thinks it is possible to build the number of reactors he suggests in time to do anything to save the climate. The government of Ontario was recently quoted almost £14 billion for two reactors.
News Articles: "All hope abandon ye who enter here"
"All hope abandon ye who enter here": The Unofficial Motto of the Office of Workers' Compensation Programs (OWCP)
I must confess that the above quote isn't really engraved over the entrances to all of the OWCP district offices poetry buffs will realize that I borrowed this quote from Dante Alighieri, the great 14th century Italian poet who penned the "Divine Comedy"  but from my experience I think it would be a suitable warning to injured Federal workers as to how they are likely to be treated by the agency.
Details shed light on end of nuclear monopoly – JSOnline
Even before its first Alamogordo test, the atomic bomb was the highest-stakes game around. It still is. At the July 1945 Potsdam Conference, President Harry Truman followed a careful plan to tell Soviet dictator Josef Stalin.
In "Red Cloud at Dawn," Princeton University history professor Michael D. Gordin quotes Truman's interpreter, Charles "Chip" Bohlen, who watched out of earshot: "Truman said he would stroll over to Stalin and nonchalantly inform him. He instructed me not to accompany him'because he did not want to indicate there was anything particularly momentous" about it. "So it was'the Russian interpreter who translated.
Editorial: Solve the nuclear storage issue first  | Manitowoc Herald Times Reporter
The Lakeshore area has been a longtime friend of the nuclear power industry. We are home to the nuclear plants at Point Beach in the town of Two Creeks and a few miles away near Kewaunee.
Advertisement
They provide hundreds of good-paying jobs and produce energy in the context of a good safety record.
Wisconsin in 1983 banned construction of new nuclear plants, in large part because there is no national or international site to permanently dispose of the waste they would generate.
That's still the case 26 years later and it's the reason we remain concerned with proposals to lift the moratorium on nuclear plant construction.
The Top Nuclear Stories is published twice weekly. It is a produced using a combination of social bookmarking and programming. You can view or join the public group and add your own stories by going here -> http://groups.diigo.com/groups/nukenews