I'm getting a bit closer every few days.  Maybe I'll be caught up within two or three days.
Again, its always hard to see through the whirlwind of stories, alerts and trends.  We are counting down to the last few days before the elections in Germany that will have international repercussions. If conservatives win, there will be a global hew and cry that the nuclear renaissance has found some kind of new wind behind it.  If they lose, there will be little news describing all the tactics and money that was thrown at the battle from the nuclear industry worldwide.
How many debates have we seen? How many more will there be in this seemingly endless battle against a vampire that never dies, always springing anew with its latest lies and deceit.
I know… I know… knock off the radical rhetoric… Why do we have to ignore scandal after scandal after scandal when talking about how the nuclear debate is framed? What is it about the fact that almost every time I turn around there's a new international scandal or three that dare not be part of the debate!
I'm gonna wax cranky about this one, but imagine what it would look like if we laid a list of serious nuclear scandals, one after another, one line after another.  How many do you think there would be.
Well, this week's scandal sheet is a real duzie! Let's start with the secret pro-nuclear study done by Germany's CDP that they've withheld from the public in fear that it might go the wrong way, or the real whopper du jour with Italian officials suggesting that over 30 ships full of n-waste have been scuttled in the Mediterranean, and very likely many more at open sea.  Or the Japanese-US secret nuclear weapons scandal between the two governments.  Dang, one scandal that actually got out of the bag, outside the US was our role in hiding Israel's 40 years nuclear weapons program.  Let's wrap our brains around that one, when it doesn't make the local news at 6 about how the world finally voted to call an end to Israel's illegal weapons program.  Would it be any news that the western media can't take responsibility for its attempt to claim that the IAEA had caught Iran in an illegal weapons.  Where's the front page news when the IAEA put out a press release stating that it had not found any smoking gun on Iran's nuclear program.
Should we talk about the growing number of other safety scandals, reactor license scams, or lobbying tactics that the media seems to hold its nose when it comes to counting the growing tactics the industry routinely employs, especially when it comes to so called historic memory.  What fun Santa must have when it comes to counting the nuclear toys for those good nuclear girls and boys when its comes to Christmas wishes!
Yeah, the public seems to be willing to give these killers a pass when it comes to what they've done.  We can all look the other way when it comes to a couple of "Indians".  Hell, lets dump it on the Indians!  Oh, or better yet, lock an entire generation into our never ceasing need to promote some evil empire or other, while maiming hundreds of thousands of patriotic men and women who built the weapons and then then just watch them die as they use up their savings in our totally inadequate health system as cancers and how many other health problems eat them and their families alive physically and emotionally.  I still to this day, can't begin to express the outrage when I heard how Bush DOE officials irradiated the health records of Mound Ohio workers and then dump those records in an out of state nuclear waste dump!
There are just too many scandals out there to even begin to mention.  We all remember Karen Silkwood, TMI or WHOOPS, but how about what happened to Abie Hoffman? Was he murdered while trying to stop the last wild PA river from being used to keep the Peach Bottom nuke running during the dry season?   Diablo Canyon would never have been completed or be running today if Ronald Reagan hadn't secretly loaned PG&E $2.4 billion from the EPA to rebuild those forsaken reactors for the 3rd time.
How do we gently talk about economics when we have seen scam after scam, hidden back deal after back deal come out, only after its too late to take back the billions in blood money.  Last time we were all labeled hysterical for getting passionate about the crimes, lies and evil acts.  Maybe its time to put together a scandal sheet again.  There are many roles to play in this war these criminals play and they know it.
Play fair, but don't forget the real outrage! Its about time that young people see more than just the nice neat arguments.
---
Top Nuclear Stories Index
---
Nuclear Reactor News
No meeting halfway on nuke licensing rules – Local – San Luis Obispo
After protests, NRC agrees to reschedule hearing slated for point equidistant " and far " from Diablo Canyon and San Onofre plants
Bowing to local pressure, the federal Nuclear Regulatory Commission has agreed to reschedule a hearing to take public comment on generic rules governing the renewal of nuclear power plant licenses.
The meeting had been set for Tuesday evening in Westlake Village, a Los Angeles County town near Thousand Oaks.
However, local elected officials and activists argued that San Luis Obispo County residents were unlikely to attend a meeting held about 160 miles away.
The agency has agreed to postpone the hearing to an undetermined later date and location, said Roger Hannah, NRC spokesman.
Environmental activist slams report on Belarusian nuclear power plant's impact as sloppy, misleading | BELARUS NEWS
The Belarusian government's report on the possible environmental impact of its future nuclear power plant does not address key issues, Russian environmental activist Andrei Ozharovsky said in an interview with BelaPAN.
"It is a sloppy, incomplete and misleading report," Mr. Ozharovsky said. "The document gives the impression that it is not the result of an unbiased assessment but just the parroting of some campaign slogans provided to the Belarusian authors by Russia`s Rosatom nuclear energy corporation."
"The 130-page report does not assess the impact of nuclear waste and spent nuclear fuel management," he said. "Neither does it assess the plant's impact following its closure."
The report was under discussion at a meeting held at the Belarusian environmental protection ministry on Friday. Mr. Ozharovsky, coordinator of the Moscow-based Ecozashchita (Eco Protection) group, took part in the discussion of the ministry's Public Coordination Environmental Council.
Prince Albert Daily Herald: Protestors voice anti-nuke opinion
Bumbling nuclear waste disposal technicians opened spent reactor fuel rods and spilt radioactive material on the ground in front of the Delta Bessborough Hotel Thursday afternoon.
And people laughed, because this political vaudeville act was a protest against the closed-door Nuclear Waste Management Organization (NWMO) hearings.
The two-day meetings at the hotel were held as part of the search for a long-term nuclear waste storage facility. The NWMO, a not-for-profit established by Canada's nuclear industry, has identified Saskatchewan, Ontario and Quebec as possible sites for deep geological storage.
Coalition for a Clean Green Saskatchewan held a protest with about 20 people outside the hotel. Some supporters jumped into a media scrum with reporters and posed their own questions to a NWMO spokesperson.
"What gives you the hubris, the arrogance to make us think we can solve this problem," said Jim Penna, in reference to the U.S. government's failed $90 billion Yucca Mountain nuclear waste storage project.
Political Headwinds Hit a Reactor Project on the Chesapeake – NYTimes.com
The proposed Calvert Cliffs 3 reactor in southern Maryland has been considered a leader in the nuclear power industry's hopes for a U.S. renaissance.
It is a finalist for a multibillion-dollar Energy Department construction loan
guarantee, and for months, the political and financial signals facing it have
been green lights. Its developer, Baltimore-based Constellation Energy, would
share the deep pockets of its French partner, Electricite de France International
(EDF), the largest nuclear power provider in the world. EDF has offered Constellation
$4.5 billion for a 49.99 percent share in the Maryland company's nuclear power
projects, including the proposed new reactor.
Nuclear power maybe too costly for Saskatchewan: premier
Nuclear power may be too large and too costly for Saskatchewan, Premier Brad Wall says.
He made the comments this week in what appears to be another indication of his government's diminishing enthusiasm for nuclear power.
Earlier this week, a report was released on public consultations on the government's Uranium Development Partnership, a bid to explore the future of nuclear energy in the province.
The report showed an "overwhelming" rejection of nuclear power from respondents.
Yankee hearing leaves unanswered questions: Rutland Herald Online
Entergy Nuclear refused to say Wednesday how Cobalt 60, a radioactive byproduct of the nuclear fission process, ended up in the Connecticut River in 1997, an issue that surfaced earlier this week during a legislative hearing on radiation monitoring at the Vermont Yankee plant.
Robert Williams said Entergy was preparing a report on the issue for the Committee on Administrative Rules and said it would decline further comment.
Williams said Cobalt 60 had gotten into the storm drains at Vermont Yankee and had ended up in the Connecticut River as a result of a ventilation problem, but he declined to say how the Cobalt 60 got out of the plant itself.
Vermont Yankee: Fears Of Rising Radiation — Courant.com
Vermont's radiological health chief said Tuesday that recent changes at Vermont Yankee nuclear plant were likely to increase the radiation measured at an elementary school nearby.
Nonetheless, said William Irwin of the state Health Department, levels of radiation measured at Vernon Elementary School remain below state safety limits and well below federal limits.
Irwin's comments came during a hearing before the legislature's Administrative Rules Committee, which is reviewing changes to the way the state regulates radiation emissions at Vermont Yankee.
CPS Energy shortsighted, not long, in nuclear power push
Earlier this year, the San Antonio City Council adopted a vision to make the Alamo City one of the greenest cities in America. The "Mission Verde" plan envisioned solar panels on every rooftop, high efficiency homes that helped lower electric bills, and good-paying local jobs created to make all this happen.
But CPS Energy has a different vision. While making some encouraging investments in clean energy, the utility's primary energy strategy continues to focus on polluting, unsustainable energy sources. They've just built a new coal-fired power plant, and now they want to invest in two new expensive and dirty nuclear reactors that San Antonio doesn't need.
CPS claims that building the new nuclear reactors " at an eye-popping price of $5.2 billion " won't compromise San Antonio's ability to also develop clean sources of energy. But that claim doesn't hold water.
Excess tritium detected in monitoring well near Monticello nuclear plant – KTTC Rochester
Xcel Energy says a monitoring well at its nuclear power plant in Monticello detected a radioactive element at higher levels than allowed under one of the company's permits.
The monitoring well showed levels of tritium, a mildly radioactive type of hydrogen, that were below the Environmental Protection Agency's drinking water standards. But the amount exceeded what is allowed under Xcel's National Pollutant Discharge Elimination System permit.
In reporting the incident to state and federal regulators on Thursday, Xcel said no elevated levels were detected in any other monitoring wells. The company also says there's no indication tritium has been released off the power plant site.
Officials are investigating the source of the tritium.
---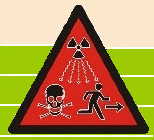 Nuclear Health and Safety News
Nuclear plant put on final warning after leak – Herald Scotland |
A nuclear power station has been sent a final warning letter after radioactive waste
leaked into the sea.
Around 2600 litres of low-level waste was discharged from Hunterston B into the Firth of Clyde because of a problem with a valve.
The Scottish Environment Protection Agency (SEPA) said the leak did not cause an environmental issue, but it issued the Ayrshire power station with a final warning letter because procedures were not followed.
Extracts from a letter sent by SEPA radioactive substances specialist Keith Hammond to the director of Hunterston
B on July 8 emerged in the Sunday Herald.
He wrote: EPA is deeply concerned over this matter.
Cancer deaths higher for some DOE workers» Knoxville News Sentinel
Construction workers at Department of Energy nuclear sites, including Oak Ridge, had a significantly increased rate of cancer deaths, according to a study published recently in the American Journal of Industrial Medicine.
Oak Ridge, in particular, had an abnormally high number of deaths attributed to non-Hodgkins lymphoma – a type of cancer sometimes linked to radiation exposure.
The study, which was funded by DOE as part of a medical surveillance program, looked at death numbers and death causes among 8,976 former construction workers at four DOE sites: Oak Ridge; Hanford, near Richland, Wash.; Savannah River, near Aiken, S.C.; and Amchitka, an Alaskan island once used for nuclear weapons testing.
The overall mortality rate of the study group was slightly lower than the U.S. population as a whole, but that's expected when looking at any group of steadily employed workers with access to health care, according to Dr. John Dement, the lead researcher and professor of occupational medicine at Duke University.
Radiation campaigners welcome inquest verdict (From The Westmorland Gazette)
LAKES-based campaigners against nuclear energy have hailed an inquest verdict into a soldier's death as highly significant'.
Last week a coroner's jury in the West Midlands found that depleted uranium caused the fatal colon cancer of Lance Corporal Stuart Dyson, who served in Iraq during the 1991 Gulf War.
Marianne Birkby, for Radiation Free Lakeland, described it as an important verdict' for Cumbria, where new nuclear power plants are proposed.
"It calls into doubt the validity of the argument of the International Committee on Radiological Protection that there is a safe dose' of radiation.
A Primer In The Art of Deception
Depleted uranium is a fascinating topic of study. Turn over any facet of the subject and what scurries out from underneath into the light of day are lies and subterfuge, distortions of truth and scientific fraud. To attain a panoramic vision of the guile that impregnates the subject of depleted uranium, one needs to recognize that, by its very nature, everything about DU can be nothing other than duplicitous. Disingenuousness is an inherent property of DU, as intrinsic to it as its density or specific activity. This is not because of what DU is or what it does, but because of what it points to.
A PRIMER IN THE ART OF DECEPTION: A New Book on Depleted Uranium
I am writing to announce that a new book, which my father authored, has just been published on the subject of depleted uranium. It's title is "A Primer in the Art of Deception: The Cult of Nuclearists, Uranium Weapons and Fraudulent Science".
It is a science book, written for the layperson, detailing how science has been falsified to serve the political interests of covering up the health effects of internal contamination by radionuclides from nuclear weapon testing, commercial nuclear power plants and DU weapons. I forward to you a review of the work as it has been igniting a significant interest in the news world and I feel you may have interest to report on it as well. It is a rude awakening, and I ask you personally if you will help spread awareness of this shocking volume.
Hazardous Chemicals at Vieques: Is U.S. Accountable? – TIME
When Hermogenes Marrero was in Marine boot camp, he recalls being the only recruit who didn't panic during simulated-chemical-warfare drills. "I'd sit there calmly with my gas mask on," Marrero says, "while a lot of other guys got scared and ran away." It was 1969, and Marrero, a New Yorker born in Puerto Rico, was fresh out of high school at the age of 17. But his composure caught the eyes of Marine instructors " and the next year, he says, he was at Camp Garcia on the Puerto Rican island of Vieques, helping guard for 18 months chemical agents being tested by the U.S. Navy.
Health official testifies about radiation at Vermont Yankee – Brattleboro Reformer
The state of Vermont's radiological health chief says recent changes at the Vermont Yankee nuclear power plant are likely to increase the radiation measured at an elementary school nearby.
Still, says William Irwin of the state Health Department, levels of radiation measured at Vernon Elementary School remain below state safety limits and well below federal limits.
His remarks came today in Montpelier during a hearing before the Legislature's Administrative Rules Committee, which is reviewing changes to the way the state regulates radiation emissions at Vermont Yankee.
The plant has moved its site boundaries by buying up neighboring properties, so the dosimeters used to measure radiation have been moved further from the plant and therefore have an easier time coming in with measurements that meet the state safety standards.
Independent – Study: Health risks increased near mines
Residents living close to uranium mines, especially large mines, are more likely to have kidney disease, hypertension, diabetes, and autoimmune disease, according to a University of New Mexico health researcher.
Johnnye Lewis, Ph.D., principal investigator for the DiNEH Network for Environmental Health Project and director of the Community Environmental Health Program at the UNM Health Sciences Center, briefed a joint state Indian Affairs/Radiation and Hazardous Materials Committee Thursday at UNM on results of an ongoing study.
AFP: IAEA airlifts deadly cobalt out of Lebanon
The UN nuclear watchdog said it has airlifted deadly radioactive cobalt materials out of Lebanon to safety in Russia.
The International Atomic Energy Agency said in a statement that a plane carrying 36 Cobalt-60 sources — each one radioactive enough to kill a person within minutes — arrived in Russia from Lebanon on August 30.
The cobalt materials, which came from an irradiator used for a long-defunct agricultural project, are now securely stored in Russia, the statement said.
"Given the political situation in the Middle East and particularly in Lebanon we saw this source as vulnerable to malicious acts. If it was stolen it could cause a lot of damage to people," said Robin Heard, an IAEA radioactive source specialist who oversaw the mission.
Birmingham Post – Exposure to depleted uranium killed Lance Corporal Stuart Dyson – inquest
A Black Country soldier died as a result of exposure to depleted uranium during the first Gulf War, an inquest has ruled.
Stuart Dyson, of Cherwell Drive, Brownhills, formerly a Lance Corporal in the Royal Pioneer Corps, died of colon cancer in June last year aged only 39.
His family has sought to prove his belief that he was dying because of being exposed to the lethal substance while cleaning tanks in the Gulf between January and May 1991. A jury, sitting at Smethwick Council House, heard medical evidence that cancer-inducing particles from uranium in tank shells had been breathed in and swallowed by Mr Dyson and that the onset of cancer in such cases could typically take ten years to show.
The world's worst radiation hotspot – The Independent
At the start of the Cold War, Stalin chose one of the furthest outposts of his empire to test the Soviet Union's first nuclear bombs. Sixty years on, their cancerous legacy is still being felt. Jerome Taylor reports from Kurchatov
Nemytov Oleg, a radiologist at the National Nuclear Centre checks is Geiger meter at the epicentre of the first nuclear test conducted by the Soviets on 29 August 1949.
Walking through the flat and endless Kazakh steppe, Nemytov Oleg suddenly stops, fumbles in his desert camouflage trousers and pulls out a Geiger counter. The device bleeps into life. He peers pensively at the reading. When we got out of the car it read 3. Now, within a couple of hundred yards, it has jumped to 10. He unwraps breathing masks and two pairs of disposable shoe coverings. "If we want to go any further we will have to wear these," he says.
Further along the dusty road he checks his device once more. "You see, the meter is now reading 21," he says. "If we were in a city far away from here it would read about 0.1. The radiation increases very quickly."
---
NRC News
NRC – NRC Workshop Oct. 8-9 in Rockville, Md., to Discuss "Small And Medium-Sized" Reactor Licensing
Nuclear Regulatory Commission staff will hold a workshop at the agency headquarters in Rockville, Md., on Thursday and Friday, Oct. 8 and 9, to discuss generic issues regarding potential applications for so-called "small and medium-sized" nuclear reactors.
The workshop will run from 8:30 a.m. to 5 p.m. on Oct. 8, and from 8:30 a.m. to noon on Oct. 9 in the auditorium of the NRC's Two White Flint building at 11545 Rockville Pike in Rockville. The public is invited to participate with NRC staff and industry representatives throughout the workshop.
"We're going to examine how these small' reactor vendors would need to address the NRC's requirements in areas including safety, security, decommissioning and emergency preparedness," said Michael Mayfield, director of the Advanced Reactor Program in the NRC's Office of New Reactors. "This meeting will help us and our stakeholders determine what issues need more clarification and get everyone's expectations on the same page."
NRC – NRC Meeting with Public Oct. 6 on Environmental Scoping for Watts Bar Unit 2 Operating License Application
Nuclear Regulatory Commission staff will hold public meetings Tuesday, Oct. 6, in Sweetwater, Tenn., to discuss the agency's review of an Operating License application for a second reactor at the Watts Bar site near Sweetwater, and the environmental issues the agency should consider in reviewing the application.
The NRC will meet with the public from 1:30 to 4:30 p.m. and 6:30 to 10 p.m. at the Magnuson Hotel, 1421 Murrays Chapel Road in Sweetwater. The NRC will transcribe the meeting, including any follow-up answers the staff provides after the meeting, and post the information on the agency's Web site at: http://www.nrc.gov/reactors/plant-specific-items/watts-bar/key-correspondence.html .
NRC staff will be available for informal discussions with members of the public during "open house" sessions from 12:30 to 1:30 p.m. and 5:30 to 6:30 p.m. No formal comments on the environmental review will be accepted during these open houses.
NRC – NRC Proposes Changes in Licensing Requirements for Storage of Spent Nuclear Fuel
The Nuclear Regulatory Commission seeks public comment on proposed changes to its licensing requirements for the storage of spent nuclear fuel, which would clarify the term limits for specific licenses for independent spent fuel storage installations (ISFSIs) and for certificates of compliance (CoCs) for spent fuel storage casks.
In a proposed rule published today in the Federal Register, the agency proposes formalizing the initial and renewal terms of a specific ISFSI license at a period of up to 40 years, instead of the current duration of up to 20 years. This change would codify a technical approach begun in 2004 with the renewal of the licenses for storage installations at the Surry and H. B. Robinson nuclear power plants. Currently, licensees must request an exemption if they desire a term of more than 20 years.
Similarly, the proposed rule would allow CoC applicants to request initial and renewal terms of up to 40 years, provided they can demonstrate that all design requirements are satisfied for the requested term.
---
Nuclear Fuel Cycle News
Brenda Norrell: Cry Me a River: Uranium and Genocide in Indian Country
When Paul Zimmerman writes in his new book about the Rio Puerco and the Four Corners, he calls out the names of the cancers and gives voice to the poisoned places and streams. Zimmerman is not just writing empty words.
Zimmerman writes of the national sacrifice area that the mainstream media and the spin doctors would have everyone forget, where the corners of New Mexico, Arizona, Utah and Colorado meet, in his new book, A Primer in the Art of Deception: The Cult of Nuclearists, Uranium Weapons and Fraudulent Science.
"A report in 1972 by the National Academy of Science suggested that the Four Corners area be designated a national sacrifice area," he writes.
Japan: AREVA Signs a Contract to Supply MOX Fuel to Chugoku | Reuters
AREVA (Paris:CEI) has signed today a contract* to supply 40 MOX fuel assemblies for unit 2 of the Shimanenuclear power plant, owned and operated by Japanese utility Chugoku EPCo. Under the terms of the contract, the fuel will be fabricated at AREVA`s MELOX plant in southern France, using plutonium recovered from the treatment operations performed at AREVA`s La Hague plant, thereby recycling it to be used in Japan as MOX fuel.
Northern Ariz. tribes united against uranium mines – KIFI – Idaho Falls
The Hualapai (WAHL'-uh-peye) Tribe has renewed a ban on uranium mining on its land near the Grand Canyon, joining other American Indian tribes in opposing what they see as a threat to their environment and their culture.
The tribal bans add to a temporary mining ban on nearly 1 million federally owned acres around the Grand Canyon. The combined actions mean uranium-bearing lands in northern Arizona open to companies hungry to open mines are growing scarce.
Much of the uranium in Arizona is in the northwest corner of the state. The high-grade ore used in nuclear energy and for medicine is especially attractive at a time when prices for uranium have risen.
But members of northern Arizona tribes say it's not worth putting their health, water and land at risk.
Slave River Journal: Contaminated land in Fit  leaves Smith's Landing resident fuming
A Smith's Landing member is outraged his band will not help him move from contaminated land along the Slave River.
John Tourangeau says Chief Fred Daniels and his council broke their promises of financial assistance to help him relocate in Fort Fitzgerald, after they informed him his land was contaminated and told him to move for his son's safety. Now he is asking Indian and Northern Affairs Canada to step in.
Russia, Kazakhstan mull nuclear joint venture | Reuters
Russia is in talks with Kazakhstan, one of the world's largest uranium producers, to set up a nuclear joint venture by merging key assets, Russian President Dmitry Medvedev said on Friday.
"There are prospects, which we actively discuss, that relate to… setting up a civil nuclear energy company," Medvedev told a Russian-Kazakh cooperation forum after meeting a Kazakh leader, Nursultan Nazarbayev.
Kazakhstan, with around one-fifth of world uranium reserves, is on track to become the world's largest producer of the metal this year but has no nuclear power plants or nuclear fuel facilities.
Kazakh Energy Minister Sauat Mynbayev said discussions on the joint venture were going well but some "complicated issues" are yet to be resolved.
Uranium royalty changes 'will exploit Aboriginals' – (Australian Broadcasting Corporation)
Anti-nuclear activists in Alice Springs say changes to uranium royalties in the Northern Territory will make way for the exploitation of Aboriginal communities.
The bill extends the royalty system so miners pay a fixed rate only if they are making profits, rather than basing the rate on production.
The bill was passed in the federal Senate earlier this week.
Jimmy Cocking from the Arid Lands Environment Centre says the Federal Government has bowed to industry pressure and Aboriginal people will suffer.
"It's going to be easier for companies to get it up so you might find that companies who are more marginal – not the big producers but the more marginal companies – will start digging and then find out that they can't even pay for the rehabilitation costs," he said.
"That's of concern because you end up with a big radioactive hole and no money to fill it with."
Associated Press: USEC inks $1.2B deal with Exelon for uranium
The country's sole provider of enriched uranium for nuclear power plants says Exelon Generation Co. has signed a contract valued at nearly $1.2 billion to buy separative work units from its American Centrifuge Plant.
Bethesda, Md.-based USEC has been building the plant on the site of a former gaseous diffusion plant about 80 miles east of Cincinnati.
The company says Exelon will buy the separative work units to fuel its reactors. Separative work units are a standard measure of processed uranium.
USEC Inc. says customers have committed to buying output from the plant valued at more than $3.4 billion.
SA Current – U: Hydrogen a Magic Bullet for Uranium Contamination?
Federal researchers are still looking for that silver bullet that will enable them to clean up contaminated and radioactive waters beneath so many toxic heaps, the result of decades of dumping of atomic weapons and nuclear power waste. One of the technologies gaining federal attention is also getting treatment from researchers at Texas A&M, Kingsville.
In a partnership with Uranium Resources, Inc., which operates the Kingsville Dome uranium mine a couple miles south of the city, Lee Clapp, associate professor of environmental engineering (left, with imported radioactive waste) is leading a team of students in a study of the ability of hydrogen to clean up shop.
Colorado Independent » Proposed uranium mill deeply divides southwestern Colorado communities
Montrose County commissioners delayed a decision on a controversial uranium mill proposal Wednesday after nearly six hours of public testimony that underscored deep divisions between longtime mining families and residents of neighboring Telluride and San Miguel County.
The Pinon Ridge Mill would be located on the far western edge of Montrose County, in the Paradox Valley near the Utah border, but the uranium and vanadium processing mill " capable of producing enough fuel rods to power a city one and half times the size of Denver " has been meeting with stiff opposition from residents of Telluride and Ridgway.
They argue the mill will re-stigmatize the area once known as the capital of the global uranium industry, irreparably damaging the region's new reputation as an outdoor recreation mecca and international tourism destination.
Proponents counter the western end of Montrose County has been severely depressed for decades, struggling for jobs and a sustainable economy since the last big uranium boom tapered off in the 1970s and '80s in the wake of nuclear power-plant disasters at Three Mile Island and Chernobyl. They also say technology has changed dramatically since the days when Uravan produced uranium for the first atomic weapons but is now a toxic ghost town.
Reprocessing isn't the answer | Bulletin of the Atomic Scientists
Article Highlights
* With the nuclear waste repository at Yucca Mountain seemingly dead, reprocessing again is being proffered as a way to deal with U.S. nuclear waste.
* But the reality is that reprocessing neither solves the waste problem nor reduces safety risks.
* Research should continue into next-generation reactors that can burn spent fuel, but until then, dry casks and repositories must be pursued.
There are 104 commercial nuclear power reactors in the United States, which supply about 20 percent of the nation's electricity. These are light water reactors (LWR) fueled with low-enriched uranium (LEU), containing initially about 5 percent of the fissile isotope uranium 235. Each nuclear plant receives about 25 tons of LEU fuel annually, in the form of long pencil-thin rods of uranium oxide ceramic enclosed in thin metal "cladding", that are bundled together (in bunches of 300) to form fuel elements. Each year, nearly the same amount of spent fuel is removed from each reactor, but it's now intensely hot, both thermally and radiologically. In fact, even after five years of cooling in the "swimming pool" associated with each reactor, a fuel element would soon glow red-hot in the atmosphere because of the continuing radioactive decay of the products of nuclear fission. At this point, spent-fuel elements can be loaded into dry casks and stored at reactor sites on outdoor concrete pads with two casks added each year per reactor.
Reprocessing is the answer | Bulletin of the Atomic Scientists
Article Highlights
* Advancements in nuclear power should help the world move beyond fossil fuels.
* In particular, spent fuel recycling with fast reactors would solve some of the most vexing problems facing conventional nuclear power.
* Other benefits include reducing weapons proliferation risks and excess plutonium and uranium stockpiles.
When you combine the country's addiction to oil to its mounting concern over global warming you have a clear-cut case for expanded nuclear power. The issue has been clouded, however, by the recent decision to stop work on the Yucca Mountain permanent spent fuel repository in Nevada, so far the only real solution the United States has for its accumulating spent fuel from its 104 light water reactors (LWR).
---
Nuclear Waste News
AllGov – Office of Civilian Radioactive Waste Management: Who is Warren "Pete" Miller, Jr.?
Warren F. "Pete" Miller, Jr. has been selected by President Barack Obama to fill two posts that oversee each end of nuclear energy"supplying it and storing its waste. First, Miller was nominated to be Assistant Secretary for Nuclear Energy in the Department of Energy, and about a week later, he was also chosen to serve as director of Office of Civilian Radioactive Waste Management. Industry observers believe Miller's latter role will involve carrying out Obama's wishes to end the controversial project to store nuclear waste at Yucca Mountain, Nevada. Miller was confirmed by the Senate for the first position on August 7, 2009, but his confirmation for the radioactive waste role was held up by Sen. Lindsey Graham (R-South Carolina), who opposes the closing of Yucca Mountain.
Born in Chicago on March 17, 1943, Miller is one of five children raised by Warren F. Miller, Sr., and Helen Robinson Miller. His father worked as a milkman, delivering dairy products to homes in the Chicago area, and his mother worked as a secretary at the University of Chicago. Miller attended all-black inner city schools while growing up, and during high school, he enrolled in the Reserve Officers Training Corps, becoming commander of his ROTC unit.
FT.com / Reportage – How 2 Swedish towns vied for nuclear waste
Civic competition is a deep and ancient force. Ever since towns were towns, they have found ways to assert their superiority over one another, through commerce, war and other, more sporting encounters. The thrill of outdoing a neighbour, the fear
of losing to the rivals from along the shore, are apparently universal human urges and the world crackles with all kinds of local contests, from the town lantern competitions of the Philippines to America's "Best Tennis Town" and the tidy villages of Ireland.
Public swung by alternative waste disposal proposition » News » This Is Guernsey
NOT one hand was raised in favour of an incinerator at last night's public discussion of an alternative to mass burn.
The meeting, chaired by Rodney Brouard, saw about 200 people attend to hear what Baltic Development Group had to offer.
The company put forward its method of using steam to treat waste, which separates recyclables and turns the rest into a product that can be used as an alternative to plastic.
Britain's nuclear caretaker privatised in Babcock sale | guardian.co.uk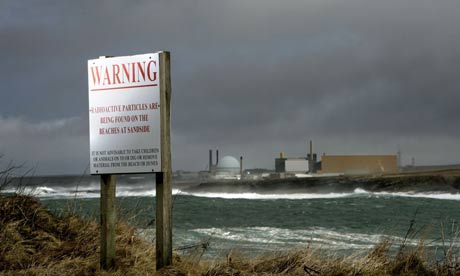 £50m sale 'good value for taxpayers', says Mandelson
Opposition warns against further decommissioning levies
Dounreay nuclear power station. It was shut in 1993 but its safety and decommissioning will now fall into the hands of private firm Babcock. Photograph: Murdo MacLeod
The body responsible for decommissioning and cleaning up Britain's fleet of nuclear power stations was sold today in the latest privatisation of part of the UK's nuclear industry.
UKAEA, the commercial arm of the United Kingdom Atomic Energy Authority, has been bought by Babcock International Group for £50m.
Business secretary Lord Mandelson claimed the deal "generates good value for taxpayers", but opposition politicians have previously voiced concerns over the sale.
Spratlys can be disposal site for RP's nuclear waste – Latest Philippine News
The Philippines may choose to dispose of nuclear waste at the Spratlys Islands should the government proceed with a plan to use nuclear energy.
Using the islands as a disposal facility for spent nuclear fuel may even end the dispute over its ownership, said Pangasinan Representative Mark Cojuangco, who authored a House Bill that intends to rehabilitate the country's only nuclear plant in Bataan.
Besides the Philippines, a host of other countries including China, Malaysia, Taiwan, and Vietnam are claiming dominion over the islands.
The disputed territory "can actually be a mechanism for regional peace because [other countries claiming the Spratlys] are looking for repositories of nuclear waste," Cojuangco said in a briefing.
Matheson asks Energy Department to halt depleted uranium shipments – Salt Lake Tribune
With the likelihood that nearly 15,000 barrels of depleted uranium may be headed to Utah, Rep. Jim Matheson on Wednesday asked the Energy Department to suspend disposal of the radioactive material until scientists can further study the effects of its long-term storage.
The Energy Department plans to ship about 14,800 barrels of depleted uranium — which becomes more hazardous over time — to Utah's EnergySolutions facility in Clive as part of the cleanup of the department's Savannah River Site in South Carolina.
The move comes after a split decision by the Nuclear Regulatory Commission that designated large amounts of uranium as Class A low-level waste, which is approved to be buried at EnergySolutions' site.
BBC NEWS | Mafia 'sank ships of toxic waste'
A shipwreck apparently containing toxic waste is being investigated by authorities in Italy amid claims that it was deliberately sunk by the mafia.
An informant from the Calabrian mafia said the ship was one of a number he blew up as part of an illegal operation to bypass laws on toxic waste disposal.
The sunken vessel has been found 30km (18 miles) off the south-west of Italy.
The informant said it contained "nuclear" material. Officials said it would be tested for radioactivity.
Murky pictures taken by a robot camera show the vessel intact and alongside it are a number of yellow barrels.
Labels on them say the contents are toxic.
The informant said the mafia had muscled in on the lucrative business of radioactive waste disposal.
Homeless nuclear waste | csmonitor.com
Standing on the end of Bailey Point, looking out on a cold, blue inlet of the Atlantic, you'd never know a nuclear power plant once stood here.
The massive concrete containment dome, the spent fuel storage pool, and the six-story-high turbine hall were all torn down earlier this decade, leaving a rain-soaked meadow of grass. The engineers and technicians who tended the 900-megawatt reactor packed up and left town a decade ago, when the Maine Yankee Atomic Power Station stopped producing power.
All that's left is radioactive waste: the remains of the plant's reactor vessel lining and the 1,435 spent fuel assemblies that passed through it over a quarter century of operations.
Deseret News | Governor and activists to discuss N-waste deal
Gov. Gary Herbert has agreed to meet with an environmental activist group over concerns that a controversial nuclear waste deal proposed by EnergySolutions is still on the table.
HEAL Utah sent a letter to Herbert this month after media outlets began reporting that "talks" had been revived over a proposal by the nuclear waste company to split its revenue with the state if it is allowed to import foreign waste.
With Utah facing an estimated revenue shortfall of $700 million, Senate Majority Leader Sheldon Killpack, R-Syracuse, has said it would be prudent to revisit the issue.
A legal battle over the facility's ability to accept the waste absent the state's consent is pending before the 10th Circuit Court of Appeals.
A nuclear waste solution — latimes.com
Yucca Mountain may never be used, but a physicist lays out his argument favoring repositories over costly reprocessing.
By Frank von Hippel
The Yucca Mountain nuclear waste repository project is now comatose, if not dead. And that puts us back at square one on a crucial question: What are we going to do with all the radioactive waste being discharged by U.S. nuclear power reactors?
Many conservatives on Capitol Hill favor the French "solution": spent-fuel reprocessing. But reprocessing isn't a solution at all: It's a very expensive and dangerous detour.
Reprocessing takes used or "spent" nuclear fuel and dissolves it to separate the uranium and plutonium from the highly radioactive fission products. The plutonium and uranium are then recycled to make new reactor fuel, thereby reducing the amount of fresh uranium required by about 20%. But based on French and Japanese experience, the cost of producing this recycled fuel is several times that of producing fresh uranium reactor fuel.
Nuclear Regulator May Double Waste-Storage Period to 40 Years – Bloomberg.com
The U.S. Nuclear Regulatory Commission is proposing to double the period that nuclear power plants can store spent fuel on site to 40 years, as plans to build a permanent federal repository stall.
The rule would formalize a site-by-site exemption the commission has used when nuclear plants, including those owned by Dominion Resources Inc. and Progress Energy Inc., applied to renew waste storage licenses for longer than 20 years.
"This change would codify a technical approach begun in 2004," the commission said in a statement today.
Utilities store nuclear waste on site until the government removes the spent fuel under contracts the U.S. has yet to honor because it has no permanent storage facilities. President Barack Obama abandoned support after he took office this year for the government's Yucca Mountain repository in Nevada, which had been proposed as a permanent underground site for spent fuel.
AFP: Mafia sank boat with radioactive waste: official
Italian authorities have discovered a ship that was sunk by the mafia off the coast of
southern Italy with 120 barrels of radioactive waste on board, a local prosecutor
said.
The 110-metre (360-feet) long ship was found on Saturday 500 metres (1,640 feet) under water and around 28 kilometres (17 miles) from the coast of Calabria, Paola city prosecutor Bruno Giordano told AFP.
"For the moment, we do not know the origin of the waste, but it is probably from abroad. It is a first lead," he said.
The Cunsky is one of 32 vessels carrying toxic material that has been sunk by the mafia in the Mediterranean, according to the prosecutor's office in Reggio Calabria.

Old Evidence Roils New German Nuclear Debate : ScienceInsider
A 20-year-old telegram has heated up Germany's debate over nuclear power in the run-up to parliamentary elections later this month. The telegram seems to substantiate charges that politicians in the government of former Chancellor Helmut Kohl pressured scientists to recommend an old salt mine as a potential site for long-term nuclear waste storage. The debate is part of a larger controversy over whether or not the country should phase out its nuclear power by 2022, as current law stipulates. The country's two center-right parties, which have a slight lead in the latest polls, have said they want to let the country's nuclear power plants run up to a decade longer. The country's three, main, left-leaning parties support the phaseout. As many as 50,000 people attended a march against nuclear power in Berlin last weekend.
The long-running controversy over the site will seem familiar to observers of the debate over the proposed nuclear waste repository in Yucca Mountain, which has been defunded by the Obama Administration. Germany, like the United States, has no long-term disposal site for high-level radioactive waste.
Representative Jim Matheson says nuclear waste in Utah is a "horrible idea" – ABC 4.com – Salt Lake City, Utah News
Utah Congressman Jim Matheson has a message for Governor Gary Herbert: do not allow
foreign nuclear waste into Utah!
Matheson sent a letter to Herbert re-stating his opposition to Italian or any foreign nuclear waste coming to Utah.
ABC 4 first reported that Energy Solutions had again approached the state about cutting a deal to allow the low level waste here.
In his letter, Matheson says it is "a horrible idea".
Valhi, Inc. Announces WCS Low-Level Radioactive Waste Disposal License Has Been Signed… | Reuters
Valhi, Inc. (NYSE: VHI) announced that the Executive Director of the Texas Commission on Environmental Quality has signed and declared effective a license for the near-surface disposal of Class A, B and C low-level radioactive waste ("LLRW") to Waste Control Specialists LLC ("WCS"), a wholly-owned subsidiary of Valhi, following WCS completing its last administrative requirement of acquiring 100% of the mineral rights at its west-Texas facility. "Since the final LLRW license was granted in January of this year, we have worked diligently to complete all of the necessary requirements so the license could be signed and declared effective," said William J. Lindquist, Chief Executive Officer of WCS. "The process is now complete and we are ready to begin constructing the LLRW disposal facility, after recently completing construction of the byproduct material disposal facility. Following the anticipated opening of our LLRW disposal facility in late 2010, WCS will provide the industry with a 'one-stop shop' for its waste needs by having the broadest range of capabilities of any commercial enterprise in the U.S. for the storage, treatment and permanent disposal of hazardous, toxic, low-level and mixed LLRW and radioactive byproduct material. We believe our Texas-based solution will provide WCS with a significant competitive advantage in this multi-billion dollar industry since the only U.S. commercial facility currently authorized to accept low-level and mixed LLRW is limited to disposing of Class A waste, while WCS will be able to permanently dispose of Class A, B and C LLRW."
RN&R > Tribes admitted to Yucca case
A panel of the U.S. Nuclear Regulatory Commission has recognized councils of the Shoshone and Paiutes as having standing for the purpose of being a party to the Yucca Mountain case.
The NRC's Atomic Safety Licensing Board Panel Construction Authorization Board found that Native Americans will be directly affected by the proposed waste dump for high level wastes and are therefore entitled to be parties to the case.
The tribes have been opposed to the dump on grounds that it would be built on Native American lands. The Board found this a "viable" claim that the tribes can argue in the case.
---
Nuclear Policy News
State senator to Progress Energy: Nuclear recovery is out of hand – WDBO Local News
Four years ago, state lawmakers allowed power companies to charge you to build their nuclear power plants. But now one state senator says enough is enough – and he's looking to put a stop to it.
Progress Energy customers are paying $4 for every 1000 kilowatt hours in what's called a nuclear recovery charge. Senator Mike Fasano thinks it's time for a refund.
"Nothing stop us from passing law that says we're going to stop these recapture for the utility companies. And we're going to force the utility companies to refund every dime they've collected thus far."
Nuclear agency needs independent appointees | ajc.com
Two of five seats are vacant on the U.S. Nuclear Regulatory Commission, the independent federal agency responsible for the safety of the 104 operating U.S. nuclear power reactors, as well as several applications for new reactors in the southeastern U.S., including two in Georgia. President Barack Obama's impending NRC appointments will determine whether the agency cleans up leadership deficiencies that have long undermined public confidence in the NRC and that could jeopardize nuclear safety.
The NRC is a very capable technical agency with many dedicated, professional staffers. But the NRC's safety leadership is ultimately determined by the quality of the presidential appointments and the extent of congressional supervision. Safety suffers when that leadership focuses unduly on the economic interests of the nuclear industry and on cheerleading for new nuclear reactors.
Nuclear forum highlights contrasting opinions
All four panelists at Wednesday's forum on nuclear energy agreed the decision to partner
in or forgo the expansion of the nuclear South Texas Project will play a large
role in shaping San Antonio's economic future.
That's where the agreement ended.
The San Antonio Clean Technology Forum brought in three national experts to join CPS Energy interim General Manager Steve Bartley.
The forum focused on the economics around the utility's plans to partner with NRG Energy to build two more nuclear reactors near Bay City.
The utility estimates the project will cost $13 billion and wants to take a 40 percent share. CPS already has spent $276 million on the planning and permitting, and the City Council is expected in October to vote on another $400 million to enable CPS to stay in the project.
Metro – Report says most Saskatchewan people don't back nuclear power plant idea
A new report has found that most Saskatchewan residents oppose building a nuclear power plant in the province, but that doesn't mean the idea has hit a dead end, according to the government.
The 166-page report released Tuesday gathered reaction from public consultations held on the future of uranium development in Saskatchewan. There were more than 1,400 responses specifically on the nuclear power issue and 84 per cent of those opposed the idea.
Energy Minister Bill Boyd suggested that's not a sign to stop, but says his "foot is off the accelerator."
"When I look at this report, it's neither a green light nor a red light for the future uranium development. It's more like a yellow light – take any next steps with great caution," said Boyd.
"There's no question there's strong opposition, I've never said that there wasn't. Of the people that attended the meetings, there was a very strong concern about the future in this area."
Anti-nuclear group kicks off campaign – Grande Prairie Daily Herald Tribune – Alberta, CA
The Coalition for a Nuclear Free Alberta launched its province-wide Green Ribbon Campaign at the Grande Prairie Public Library yesterday.
The purpose of the campaign is to urge Albertans to reject what the CNFA deems to be a risky and expensive proposal to develop nuclear power in the province.
"People are beginning to see that there's more to this nuclear development story than meets the eye," said Norman Dyck, a spokesman for CNFA. "The information is getting out to the alternate media; people mostly want to be responsible in what we leave to our great-great-great-great grandchildren."
The coalition does not see nuclear power as a climate change solution. It believes renewable energy options can be brought about faster and more cheaply, with less risk to the health of Albertans and the environment.
Associated Press: Canada considers splitting its nuclear agency
Canada may divide its nuclear agency into two units in a bid to resolve the global shortage of medical isotopes, which are used for medical imaging to diagnose cancer and heart disease, Canada's natural resources minister said Friday.
Lisa Raitt said the government would likely separate state-owned Atomic Energy of Canada Ltd. into a research division that includes the medical isotopes reactor and another division for the pressurized heavy water reactors that generate electric power.
The government has hired investment bankers N.M. Rothschild & Sons to develop a restructuring plan for AECL, Raitt said, and they are scheduled to report back to her in the next few months.
Call for positive decisions to be taken in Western Basin directive unreasonable
The Federation for a Sustainable Environment (FSE) informs Mining Weekly that two
of the three mining companies responsible for cleaning and treating the toxic
mine water in the Western Basin have once again stopped pumping and treating the
mine void water.
The mines were instructed earlier this year by the Depart
ment of Water and Environ-mental Affairs (DWEA) to pump and partially treat the toxic water that rose up to just 0,6 m from the surface.
The department further directed that, after October 31, 2009, the water had to be pumped and treated to values with sulphates of less than 600 mg/â"", failing which it might take any measures it considered necessary to remedy the situation, which could include taking the measures itself and recovering all reasonable costs for measures taken by the department from the parties to whom the directive was issued as well as taking legal action against the parties.
Truthdig – Reports – A Hundred Holocausts: An Insider's Window Into U.S. Nuclear Policy
Editor's note: This is the first installment of Daniel Ellsberg's personal memoir of the
nuclear era, "The American Doomsday Machine." The online book will recount
highlights of his six years of research and consulting for the Departments of
Defense and State and the White House on issues of nuclear command and control,
nuclear war planning and nuclear crises. It further draws on 34 subsequent years
of research and activism largely on nuclear policy, which followed the intervening
11 years of his preoccupation with the Vietnam War. Subsequent installments also
will appear on Truthdig. The author is a senior fellow of the Nuclear Age Peace
Foundation.
American Planning for a Hundred Holocausts
One day in the spring of 1961, soon after my 30th birthday, I was shown how our world would end. Not the Earth, not"so far as I knew then"all humanity or life, but the destruction of most cities and people in the Northern Hemisphere.
PSC cracks down after allegations of improper talks with utilities
The Florida Public Service Commission took several measures this week aimed at addressing allegations that some agency officials improperly conversed with FPL.
Some PSC commissioners and staffers have talked to FPL employees in private meetings and via phone calls and text messages — conversations that leave no paper trail. State law restricts conversations between commissioners and employees of utilities they regulate. There's debate about whether the law applies to commissioners' chief advisors.
Amid the accusations, the PSC took several actions and floated a few proposals:
-Four PSC employees stepped down or went on leave
-PSC Chairman Matthew Carter ordered the agency to disable both text and instant messaging on state-issued smart phones.
-Commissioner Lisa Edgar asked for a review of the agency's policies on retaining public records in light of new technologies such as instant messaging.
-Commissioner Nathan Skop proposed blocking agency computers from accessing instant messaging sites on Yahoo, AOL and Twitter during hearings; banning all smart phones from the PSC hearing room; and buying software that allows the PSC to log smart phone use.
The Ranger San Antonio College – Town hall renews nuclear questions
Concerns center on water usage, cost and spent fuel disposal.
The future of San Antonio's ever-growing power needs was addressed Aug. 26 in McAllister Fine Arts Center during KSTX's Town Hall forum on energy.
While the topic of the forum was all things energy, most of the evening's questions centered on CPS' proposed $10 billion-$13 billion expansion of the South Texas Project nuclear power plant in Bay City, which intends to add two additional nuclear reactors, as well as conversation on use of alternative and renewable energy sources such as wind and solar power.
Construction for the new reactors, dubbed STP 3 & 4, is slated to begin in 2012.
CPS' use of renewable resources, including solar, wind and natural gas, equals over 11 percent of the city's peak energy demand, according to the company's Web site. The Web site also lists a goal to increase that percentage to 20 percent by 2020.
The Great Debate » Nuclear power: pros and cons | The Great Debate |
As part of the Reuters Summit on global climate and alternative energy, Reuters.com asked Carl Pope, executive director of the Sierra Club and Ian Hore-Lacy, director of public communication for the World Nuclear Association to discuss the role of nuclear energy. Here are their responses.
---
Nuclear Weapons News
Barack Obama ready to slash US nuclear arsenal | The Guardian
Barack Obama has demanded the Pentagon conduct a radical review of US nuclear weapons doctrine to prepare the way for deep cuts in the country's arsenal, the Guardian can reveal.
'A multilateral process in which weapons states agree to radical disarmament': Julian Borger
Obama has rejected the Pentagon's first draft of the "nuclear posture review" as being too timid, and has called for a range of more far-reaching options consistent with his goal of eventually abolishing nuclear weapons altogether, according to European officials.
India's nuclear power a 'myth' – Telegraph
India's status as a nuclear power has been described as a "myth" by the scientist who carried out its controversial hydrogen bomb tests in 1998.
He said the device had only "fizzled". The claims by the test director K Santhanam have provoked an outcry in India which treasures its nuclear status as a symbol of its power in Asia where it has been locked in an arms race with both Pakistan and China.
The Indian Prime Minister Dr Manmohan Singh recently unveiled India's first nuclear submarine as a statement of its naval ambitions.
But according to K. Santhanam, who directed the secret detonations of five Shakt' nuclear devices at their nuclear test site at Pokhran, in the Rajasthan desert, the true test results were covered up and falsely hailed as a success by the Hindu nationalist BJP government.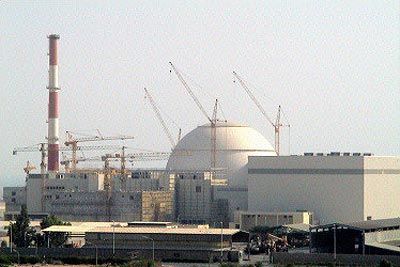 IAEA: No Proof Iran Has Nuclear Weapons Program — News from Antiwar.com
The Associated Press earlier today leaked the details of what it believes is the "secret annex" to the IAEA report on Iran, which claims that the IAEA "assesses that Iran has sufficient information to be able to design and produce a workable implosion nuclear device based on HEU as the fission fuel."
The IAEA would not confirm the authenticity of the document, but reiterated that it has "no concrete proof that there is or has been a nuclear weapon programme in Iran."
The Standard: Kenya joins group of nuclear states after 26-year absence
Kenya has been re-elected to the board of the International Atomic Energy Agency (IAEA) after a 26 -year absence.
This follows strong lobbying by a team led by Vice-President Kalonzo Musyoka and Higher Education Minister Sally Kosgei at the 53rd IAEA congress.
Associated Press: Nuclear conference criticizes Israeli nukes
Overriding Western objections, a 150-nation nuclear conference on Friday passed a resolution directly criticizing Israel and its atomic program for the first time in 18 years. Iran hailed the vote as a "glorious moment."
The result was a setback not only for Israel but also for the United States and other backers of the Jewish state, which had lobbied for 18 years of past practice " debate on the issue without a vote. It also reflected building tensions between Israel and its backers and Islamic nations, backed by developing countries.
Of delegations present at the International Atomic Energy Agency meeting Friday, 49 voted for the resolution. Forty-five were against and 16 abstained from endorsing or rejecting the document, which "expresses concern about the Israeli nuclear capabilities," and links it to "concern about the threat posed by the proliferation of nuclear weapons for the security and stability of the Middle East."
New Trident 'could cost UK £97bn' – Scotsman.com News
THE cost of a replacement for Britain's Trident nuclear deterrent could reach
£97 billion, environmentalist group Greenpeace has warned.
In a new report, Greenpeace suggested the procurement of submarines and missiles
could reach about £34bnaround double the £15-£20bn estimate cited by ministers
while running costs could eat up as much as 6 per cent of the Ministry of Defence
budget.
The report also predicted the Royal Navy's two new aircraft carriers would cost
£5bn to build, compared to the latest official estimate of £3.9bn.
Revealing 'secret' deals concerns Okada – upiasia.com
Japanese Foreign Minister Katsuya Okada says if secret deals between Japan and the United States are revealed, Japan's anti-nuclear principles may change.
The Mainichi Daily News said Friday that Okada is concerned about a possible admission by the Japanese government on a reportedly secret agreement to allow nuclear-armed U.S. vessels to visit Japanese ports.
Okada said if the government was forced to admit the reported deal with the United States, the ramifications could affect the application of Japan's three non-nuclear principles, which focus on limiting the production and possession of nuclear arms along with preventing such weapons from entering Japanese territory.
The Foreign Ministry is conducting an internal investigation into reports of secret agreements between the two countries.
OpEdNews – Diary: 'Explosive' Sibel Edmonds Cover Story at 'The American Conservative'
iraq scandal spying
AFP: IAEA denies report it is sure Iran is seeking bomb
The UN atomic watchdog said Thursday it has no concrete proof that there is or has been a nuclear weapons programme in Iran.
The International Atomic Energy Agency rejected a US media report which claimed its experts believed Tehran had the ability to make a nuclear bomb and was on the way to developing a missile system able to carry an atomic warhead.
"With respect to a recent media report, the IAEA reiterates that it has no concrete proof that there is or has been a nuclear weapon programme in Iran," a statement said.
BBC NEWS | Obama shelves Europe missile plan
US President Barack Obama has shelved plans for controversial bases in Poland and the Czech Republic in a major overhaul of missile defence in Europe.
The bases are to be scrapped after a review of the threat from Iran.
Mr Obama said there would be a "proven, cost-effective" system using land- and sea-based interceptors against Iran's short- and medium-range missile threat.
Russian President Dmitry Medvedev has welcomed the US decision, calling it a "responsible move".
How Israel's Nuclear Arsenal Endangers Us All | Foreign Policy Journal
On September 24th, U.S. President Barack Obama will preside over a U.N. Security Council session on nuclear nonproliferation and disarmament. In March 2010, Moscow will host a Global Nuclear Summit that the U.S. has agreed to attend.
The next six months could prove hopeful or harmful"depending on the impact on Israel's nuclear arsenal. With U.S. backing, Tel Aviv has thus far avoided compliance with the Nuclear Non-Proliferation Treaty"joining North Korea, India and Pakistan.
French Polynesian nuke test veterans stunned by French U-turn
The Moruroa e Tatou nuclear test veterans association in French Polynesia has expressed surprise that a fresh compensation ruling is being appealed by the French state.
This follows an undertaking by the French defence minister, Herve Morin, that in such matters the state would no longer go ahead with a challenge but accept court rulings.
According to Tahitipresse, the head of Moruroa e Tatou says he wonders if the minister had lied or just used deceptive language.
As the French compensation bill is to go to the French senate, the association has questioned the significantly lower compensation being considered for victims in French Polynesia over that offered in France.
Secretive spending on US intelligence disclosed | Reuters
Intelligence activities across the U.S. government and military cost a total of $75 billion a year, the nation's top intelligence official said on Tuesday, disclosing an overall number long shrouded in secrecy.
Dennis Blair, the U.S. director of national intelligence, cited the figure as part of a four-year strategic blueprint for the sprawling, 200,000-person intelligence community.
In an unclassified version of the blueprint released by Blair's office, intelligence agencies singled out as threats Iran's nuclear program, North Korea's "erratic behavior," and insurgencies fueled by militant groups, though Blair cited gains against al Qaeda.
Blair also cited challenges from China's military modernization and natural resource-driven diplomacy, as well as from efforts by Russia to reassert its power.
The Associated Press: Washington talking about ban on nuclear blasts
A U.S. official says dialogue about a global ban on nuclear blasts is under way in Washington.
The Comprehensive Nuclear Test Ban Treaty outlawing all nuclear explosions will only enter into force once adopted by the 44 states that participated in a 1996 disarmament conference and possessed nuclear power or research reactors at the time. So far 35 have ratified the document, excluding the United States.
The U.S. Energy Department's National Nuclear Security Administration chief Thomas D'Agostino said Tuesday: "everyone is talking about what it takes" but acknowledged opinions were split.
Other holdouts include China, Egypt, India, Indonesia, Iran, Israel, North Korea and Pakistan.
On the Net:
* http://www.ctbto.org/
IAEA 53rd General Conference
The IAEA's 53rd General Conference of Member States concluded today in Vienna, with over 1 400 delegates from IAEA Member States attending the week-long event. Following discussion, the General Conference adopted resolutions on the following items: the Agency's Programme and Budget for 2010-2011; measures to strengthen international cooperation in nuclear, radiation,transportation and waste safety; nuclear security – measures to protect against nuclear terrorism; strengthening of the Agency's technical cooperation activities; strengthening the Agency´s activities related to nuclear science, technology and applications; strengthening the effectiveness and improving the efficiency of the safeguards system and application of the Model Additional Protocol; implementation of the NPT Safeguards Agreement between the Agency and the Democratic People's Republic of Korea; application of IAEA safeguards in the Middle East; and Israeli nuclear capabilities. The item on the prohibition of armed attack or threat of attack against nuclear installations, during operation or under construction was included in a Presidential statement. The full texts of adopted resolutions and the Presidential statement will be posted on the IAEA website as they become available. Story » :: DG Statement to Conference
Bennett Ramberg, Ph.D.: The Soviet Union's First Nuclear Detonation, 60 Years Later
This month marks the 60th anniversary of Moscow's entry into the nuclear club. At first blush a historic footnote, the roots of the Soviet achievement demand far more attention because they explain why President Obama will find it so difficult to fulfill his vaunted nuclear disarmament agenda any time soon. For the Soviet Union, the development of the Bomb marked a coming of age, its ascendance to superpower stardom. For Russia, the inheritor of the Soviet atomic legacy, nuclear weapons remain a critical foundation for its claim today to be a major player on the world stage. It is unlikely to relinquish this privilege in ongoing arms control talks.
Churches back nuclear-free Africa | Ekklesia
Following recent action by Africa, a majority of the world's countries have now banned nuclear weapons from their national territory for the first time. The change happened when an all-Africa treaty entered into force in July. International civil society organizations including the World Council of Churches (WCC) played a catalytic role.
Taking a shared approach to a safer world, Africa became a nuclear-weapon-free zone when Burundi recently became the 28th state to ratify the Treaty of Pelindaba. A WCC delegation visited the central African country in March 2009 to encourage the step. The addition of 54 countries in Africa means that 116 nations are now within treaty zones banning nuclear weapons.
The WCC Central Committee has saluted Africa's new nuclear-free status in a September 2009 statement and invites further church support for such actions. The committee has also urged Russia and the United States "to join China, Britain and France in ratifying the treaty protocols that give Africa added protection" from nuclear attacks.
nrc.nl – Labour party wants US nuclear weapons removed from Dutch soil
Labour in the Dutch parliament wants the US to remove its nuclear weapons from the Netherlands.
The presence of American nuclear arsenal at the Volkel airfield has never been
officially admitted.
Labour member of parliament Martijn van Dam on Thursday asked defence minister Maxime Verhagen, a Christian democrat, to officially call on Washington to remove its nuclear weapons from Dutch soil.
Labour and the Christian democrats are coalition partners in the Dutch government, but Verhagen told parliament that he is not keen on following up on Van Dam's request. Verhagen said he opposes unilateral nuclear disarmament as long as international disarmament talks between the big powers are still ongoing.
AFP: India's nuclear 'fizzle' kicks up toxic row
A claim by a leading Indian scientist that one of India's nuclear weapons tested
in 1998 "fizzled" has unsettled the military here and opened fresh debate
about the need for more trials.
The tests under the then-Hindu nationalist government sparked outrage the world over and drew sanctions, but were declared a success and are credited with propelling India to the status of full-fledged nuclear-armed state.
India has still not signed the Comprehensive Test Ban Treaty (CTBT), but any further tests have been ruled out by the Congress party-led government, which has also acclaimed the tests a complete success.
Nevertheless, some in the nuclear and military establishment have used the scientist's claims to make a case for further trials, which would inevitably spark fresh tensions between India and its regional rivals China and Pakistan.
BBC NEWS | 'Israel link' in Arctic Sea case
Israel was linked to the interception of the missing cargo ship Arctic Sea last month,
a senior figure close to Israeli intelligence has told the BBC.
The source said Israel had told Moscow it knew the ship was secretly carrying a Russian air defence system for Iran.
Russian Foreign Minister Sergei Lavrov has dismissed speculation that S-300 missiles were on board the ship.
Israeli Prime Minister Benjamin Netanyahu, meanwhile, has denied making a secret visit to Moscow on Monday.
UN Secretary General calls for more nuclear free zones_English_Xinhua
Ban Ki-Moon, the secretary general of the United Nations, on Wednesday called for more nuclear free zones, modeled on the Latin America wide area created in Mexico in the late 1960s, at the opening session of a disarmament conference here.
"We are hoping to see progress on this topic, especially in the Middle East," Ban told the opening session of the 62nd United Nations conference on disarmament which began on Wednesday in Mexico City.
He praise Central Asian nations for putting such a zone in place in 2006, and Latin America for pioneering the trend with the Tlalteloco agreement, signed in Mexico City in 1967.
---
Department of Energy News
DOE – Department of Energy Announces up to $40 Million in Available Funding for Next Generation Nuclear Plants
U.S. Energy Secretary Steven Chu announced today that up to $40 million in funding will be available from the Department of Energy to support design and planning work for the Next Generation Nuclear Plant (NGNP). Next Generation Nuclear Plants will use new, high temperature, gas-cooled reactor technologies to integrate multiple industrial applications in one plant or facility, such as generating electricity while refining petroleum. NGNP will extend the application of nuclear energy into the broader industrial and transportation sectors, reducing fuel use and pollution and improving on the inherent safety of existing commercial light water reactor technology.
"Support for new developments in nuclear technologies will be critical to meeting our energy, climate and security goals for years to come," said Secretary Chu. "Next Generation Nuclear Plants hold the promise of safe, cost-effective, zero-emissions energy for major U.S. industries that are some of the largest energy consumers in the country. By integrating multiple industrial processes, this next generation technology will offset imported fossil fuels, reduce pollution and create tens of thousands of quality jobs in industries across America."
Beyond Nuclear – Urge DOE to protect taxpayers against risky nuclear loan guarantees!
Thanks to everyone who contacted the U.S. Dept. of Energy (DOE) and their Members of Congress two weeks ago, urging an extension of DOE's public comment period on its proposed weakening of taxpayer protections in its nuclear loan guarantee program. Under pressure from concerned citizens and U.S. Senator Claire McCaskill (D-MO), DOE extended the comment deadline from Sept. 8th to Sept. 22nd.
Now we must take advantage of this extension to get our comments in! DOE's most clearly outrageous proposal is to give up its "first lien" in the event of a new reactor loan repayment default. This would mean that taxpayers would be placed behind other lenders, such as foreign export-import banks, in terms of receiving compensation. Thus, taxpayers likely would not be compensated at all, but rather left holding the bag for billions when a new reactor or uranium enrichment facility goes belly up. The Congressional Budget Office has predicted, based on the nuclear industry's history, that well over half of all new reactors could default on their loans. Taxpayers' liability for dozens of new reactor loan guarantees could reach into the hundreds of billions of dollars. DOE's rule change would increase, not decrease, taxpayer risk.
Department of Energy – US Energy Secretary Chu Announces Finalized $5.9 Billion Loan for Ford Motor Company
Today, Secretary Steven Chu announced that the Department of Energy has closed on its loan offer of $5.9 billion to Ford Motor Company to transform factories across Illinois, Kentucky, Michigan, Missouri, and Ohio to produce more fuel efficient models. The loan is part of the Department's Advanced Technology Vehicles Manufacturing program, which supports the development of innovative, advanced vehicle technologies to create thousands of clean energy jobs while helping reduce the nation's dangerous dependence on foreign oil. The loan for Ford Motor Company is the first to be finalized since the program was appropriated in the fall of 2008.
This announcement builds on steps taken by the Obama Administration earlier this week to require an average fuel economy of 35.5 miles per gallon in the year 2016. That standard will reduce oil consumption by an estimated 1.8 billion barrels, prevent greenhouse gas emissions of approximately 950 million metric tons, and save consumers more than $3,000 in fuel costs. The funding announced today will help Ford meet those targets.
Columbia Citypaper – Dark Convoy
Responding to a Freedom of Information Act request filed by the Friends of the Earth environmental organization, the U.S. Dept. of Energy (DOE) recently released color photos of 18-wheeler trucks used to transport weapons grade plutonium, uranium and other nuclear materials over local highways to the Savannah River Nuclear Site for disposal. Prior to the DOE release, the only public image of the trucks and their escort vehicles belonged to Tom Clements, the Southeastern Campaign Coordinator of Friends of the Earth, who snapped a photo of the vehicles leaving the Charleston Naval Weapons Station with plutonium shipments bound of SRS and Duke Energy's Catawba reactor in 2005.
The trucks in the recently released DOE photos are likely the same type as those used in recent plutonium shipments from the Hanford site in Washington State to the Savannah River Site (SRS). The K-Area Material Storage facility at SRS is slated to house approximately 13 metric tons of "non-pit" (never weaponized) plutonium, Allen Gunter, an SRS-based DOE manager, told City Paper in a Jan., 2008 report.
Department of Energy – Secretary Chu's Address to the IAEA General Conference in Vienna, Austria
Thank you, Madame President. Congratulations on your election as President of this Conference.
I would also like to congratulate Ambassador Amano on his appointment as Director General. I pledge my government's full support as Ambassador Amano assumes this critical role.
I would also like to thank Dr. Mohamed ElBaradei for his quarter century of distinguished service to the IAEA and 12 years as Director General. Dr. ElBaradei's leadership earned him and the IAEA a Nobel Peace Prize and our enduring gratitude.
It is a great honor to represent the United States at this conference, and I want to share a personal message from President Barack Obama:
Department of Energy – DOE to Fund up to $454 Million for Retrofit Ramp-Ups in Energy Efficiency
Projects Seek to Make Efficiency Accessible to Every Business and Homeowner
U.S. Secretary of Energy Steven Chu today announced a new $450 million program
designed to catalyze a nationwide energy upgrade that experts estimate could save
$100 million annually in utility bills for households and businesses. The Recovery
Act's "Retrofit Ramp-Up" program will pioneer innovative models for
rolling out energy efficiency to hundreds of thousands of homes and businesses
in a variety of communities. Much like past roll-outs for cable TV or the Internet,
DOE intends to create models that, when undertaken nationally, will save consumers
billions of dollars on their utility bills and make the huge savings of energy
efficiency available to everyone.
"Energy efficiency isn't just low-hanging fruit; it's fruit lying on the ground. We have the tools to reduce energy use at home and at work and to provide huge savings to families and businesses on their energy bills. But use of these technologies has been far too limited because we lack the simple and effective ways for people to access them," said Energy Secretary Steven Chu.
"The Retrofit Ramp-Up' program will support large-scale models that can open new energy efficiency opportunities to whole neighborhoods, towns, and, eventually, entire states," continued Secretary Chu. "The Recovery Act will allow innovative communities to demonstrate a variety of sustainable business models that can be replicated across the country."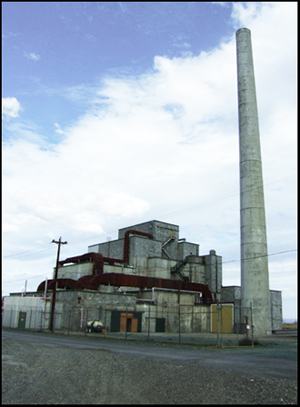 Hanford's B Reactor: A tour of the world's most toxic nuclear site
Located just outside of Richland, in eastern Washington State, the Hanford Nuclear Reservation spans 586 square miles on high desert plains. The mighty Columbia River marks the site's eastern boundary where its waters once served as the depository for a few of the reactors' contaminated effluent. Belly-high barbwire fencing, with phallic smoke stacks positioned next to its aging boxy structures, surrounds Hanford's dry austere landscape. The aura of this rough terrain, taken from the Wanapum tribe only 66 years ago, is evocative to say the least.
Hanford's 3-B Reactor. Photo by Chelsea Mosher
At noon on this particular Saturday a group of us climbed onto a bus in Richland to tour Hanford's notorious B Reactor, which was designated a National Historic Landmark in August of 2008. Constructed by DuPont in just 11 months back in the early 1940s, B was the first full-scale plutonium production plant in the world. This summer the Department of Energy, along with the help of the Fluor Corporation, provided regular public tours of the reactor, hoping that one day the facility will be turned into a national museum of sorts.
Hanford News: Energy NW to pay $80,000 penalty
Energy Northwest must pay an $80,000 fine to the state for waste management violations after a penalty against the Richland-based power supplier was recently upheld.
The state Pollution Control Hearings Board upheld the 2007 complaint, filed by the state Department of Ecology after waste management violations were found at the Columbia Generating Center nuclear power plant outside Richland. But the board reduced the amount of the penalties from $120,000 to $80,000.
Jane Hedges, Department of Ecology Nuclear Waste Program manager, said the violations were discovered during six weeks of inspections between July and August 2007.
According to an administrative order issued to Energy Northwest in early October 2007, the Department of Ecology's findings included the discovery of two 55-gallon drums partially full of unknown liquids and 17 partially full plastic bags containing soil contaminated by petroleum products. Also found were a 10-gallon drum partially full of "dark sludge," and 12 five-gallon pails full of liquid waste, some of which was labeled paint.
Hanford News: Report: Gov't agency waives rules for hazardous materials shippers
The federal agency that regulates the transport of explosives, toxic chemicals, fireworks and other hazardous materials has for years quietly waived safety regulations because of its cozy relationship with industry, according to a congressional report.
The Pipeline and Hazardous Materials Safety Administration, which regulates shipment of potentially dangerous cargo by land, sea and air, also has ignored whether shippers have been involved in accidents or cited for violating regulations before granting or renewing the waivers, the report said.
The report was based on an investigation by the House Transportation and Infrastructure Committee, which has scheduled a hearing for Thursday on whether PHMSA is doing its job. The chief witness scheduled to testify at the hearing is Transportation Department Inspector General Calvin Scovel, who warned administration officials in late July that a separate investigation by his office had uncovered significant concerns.
Hanford News: DOE considers building another Hanford landfill
The Department of Energy is taking a look at building a new landfill in central Hanford to hold uncontaminated waste that's now being trucked 110 miles for disposal off-site.
"We're looking for greener ways to go," said Jim Butner, project manager for DOE contractor CH2M Hill Plateau Remediation Co.
The landfill could save taxpayer money and have environmental benefits, said Kevin Leary, a DOE environmental engineer.
The proposal is in early stages of development and a cost study has yet to be done. But Leary estimates that building a new landfill at Hanford could save $2 million over the life of the project just in the cost of fuel for transporting waste to the Roosevelt Regional Landfill.
That doesn't consider the reduction in the site's carbon footprint by eliminating the carbon dioxide production from 3.3 million miles of driving back and forth to Roosevelt.
"I don't think shipping it to Roosevelt is in the government's best interest," Leary said at a committee meeting of the Hanford Advisory Board.
Workers excavate Hanford pool that held spent fuel
Workers at the nation's most contaminated nuclear site have finished excavating a leaky pool built in the 1950s to hold spent fuel from nuclear reactors.
Successful demolition of the K East Basin at south-central Washington's Hanford nuclear reservation allows workers to begin digging up soil laced with some half-dozen contaminants, some of them radioactive, just 400 yards from the Columbia River.
The basin was one of the biggest environmental risks at Hanford, and it's almost historic that it's gone, said Dave Brockman, manager of the U.S. Department of Energy's Richland Operations Office, which oversees Hanford cleanup.
---
Other Energy News
Letters: Renewables winning the energy race | Environment | The Guardian
If I am travelling down an "irrational" road to renewables, as Richard Phillips implies (Letters, 11 September), then I am not alone. Last year, solar PV generation capacity grew by 70% around the world, wind power by 29% and solar hot water increased by 15%. By 2008, renewables represented more than 50% of total added generation capacity in both the US and Europe, ie more new renewables capacity was installed than new capacity for gas, coal, oil, and nuclear combined; with no emissions, no wastes and no security issues to worry about – and no worries about fuel running out, or increasing in price.
It's true the energy available from some renewable sources, like wind, varies over time, but we already have to have backup capacity for other plants (including for nuclear plants), which is also used to deal with the daily energy demand peaks. With variable renewables on the grid, these backup plants have to be used a bit more often, adding a small extra cost and, if they are fossil-fuelled, reducing the amount of emissions saved very slightly. But hydro can also be used as backup, and increasingly, so can other types of non-variable renewable source, including biomass and geothermal energy.
Md. turning to offshore wind energy — baltimoresun.com
The state began its pursuit of offshore wind generation Tuesday, a move that could lead to building 400-foot-tall turbines off Ocean City.
The Maryland Energy Administration asked wind developers to express their interest in building industrial-size windmills a dozen or more miles off the state's 31-mile Atlantic coastline. At the same time, the energy agency said it is launching a study to gauge the economic viability and environmental impact of such a project.
Clean energy to create more jobs than coal: study | Green Business | Reuters
A strong shift toward renewable energies could create 2.7 million more jobs in power generation worldwide by 2030 than staying with dependence on fossil fuels would, a report suggested Monday.
The study, by environmental group Greenpeace and the European Renewable Energy Council (EREC), urged governments to agree a strong new United Nations pact to combat climate change in December in Copenhagen, partly to safeguard employment.
"A switch from coal to renewable electricity generation will not just avoid 10 billion tons of carbon dioxide emissions, but will create 2.7 million more jobs by 2030 than if we continue business as usual," the report said.
Governments were often wrong to fear that a shift to green energy was a threat to jobs, said Sven Teske, lead author of the report at Greenpeace. He said that the wind turbine industry was already the second largest steel consumer in Germany after cars.
Swarm power for Germany – UPI.com
How about a power station in your basement?
In a bid to create a decentralized electricity grid, German carmaker Volkswagen is launching thousands of mini power plants that could be installed in the basements of any residential home.
Together with clean energy provider Lichtblick, Volkswagen plans to install up to 100,000 small power plants — able to generate heat and electricity — in people's homes to generate enough energy to offset two nuclear power plants. Taken together, all mini plants would have a capacity of 2 GW.
The project could lure many Germans away from traditional utilities toward decentralized energy generation, which experts say will be the buzzword of tomorrow's energy mix.
---
Nuclear Editorial and Opinions
Letter: FPL reactors will destroy local water supply – Coral Gables / South Miami – MiamiHerald.com
Florida Power & Light must be stopped from endangering our lives, destroying our water supply and making us pay for it.
FPL plans to double the number of nuclear reactors at Turkey Point and to continue storing nuclear waste on-site indefinitely.
Radioactive tritium leaks reveal the existing cooling canals already push saltwater into South Dade well fields — new reactors will hasten this process. Further, FPL intends to run above-ground 230,000 volt transmission lines through Biscayne and Everglades National Parks, then up U.S. 1 adjacent to schools, hospitals, residences, businesses and commuter lines.
In study after study, cancer rates are elevated along high voltage transmission corridors.
FPL's own consultant stated these cancer risks cannot be dismissed.
Energy hearings a 'railroad job,' NDP charges
The public will be left in the dark by a rushed schedule of legislative committee hearings on the province's energy future rammed through by the Saskatchewan Party government, the NDP Opposition said Wednesday.
The Crown and Central Agencies committee was asked in the spring to "conduct an inquiry to determine how the province can best meet the growing demand for electricity in a manner that is safe, reliable, environmentally sustainable and affordable."
But the NDP's Trent Wotherspoon said the government's plan for nine days of committee hearings to be held after the Sept. 21 byelections and before the start of the legislature session on Oct. 21 is woefully inadequate given the scope of the issue.
There's no future in nuclear energy – The Mercury Opinion: Pottstown, PA
A reckless energy proposal to provide the nuclear industry with $700 billion in federal loan guarantees was revealed in a recent article, "In Alternative Energy Plan, GOP Calls for 100 New Nuclear Plants in 20 years" by Mosheh Oinounou. Evidence suggests that would expose U.S. citizens to more financial, environmental, and health harm and wouldn't provide additional energy for eight to 10 years at the earliest.
Every dollar directed to dangerous, polluting, and costly nuclear power in the energy bill is a dollar that won't be available for safer, more sustainable solar and wind power, which can be produced far sooner. Removing hundreds of billions in nuclear power giveaways (past and present), solar and wind power would be far cheaper without the risks. In this economy it's time to shift the entire financial burden to the nuclear industry where it belongs. This latest nuclear power money grab for $700 billion must be stopped. Enough unlimited tax incentives, loans, loan guarantees, and grants. Potentially a trillion dollars could be wasted on nuclear power that makes things worse, not better.
The Top Nuclear Stories is published twice weekly. It is a produced using a combination of social bookmarking and programming. You can view or join the public group and add your own stories by going here -> http://groups.diigo.com/groups/nukenews