I'm finally starting to catch up with the workload. Let's hope I can keep up. My world has changed a bit. I'm struggling to hold onto my job and my home, so times are a bit unstable. I will know more in a few days.
In the mean time, This weeks stories were major and many. From the continues scandals rocking regulators in Florida to the continued fallout of India's nuclear weapons deal with the U.S.
Due to lack of time, I can only suggest that a quick scan will show you the important number of stories that broke! Anybody want to protest to Reuters for calling nuclear reactors "Green Business" stories?
This is also the first introduction of video into the newsletter, thanks to the new version of WordPress.
---
Top Nuclear Stories Index
---
Nuclear Reactor News
The Ranger San Antonio College – Town hall renews nuclear questions
Concerns center on water usage, cost and spent fuel disposal.
The future of San Antonio's ever-growing power needs was addressed Aug. 26 in McAllister Fine Arts Center during KSTX's Town Hall forum on energy.
While the topic of the forum was all things energy, most of the evening's questions centered on CPS' proposed $10 billion-$13 billion expansion of the South Texas Project nuclear power plant in Bay City, which intends to add two additional nuclear reactors, as well as conversation on use of alternative and renewable energy sources such as wind and solar power.
Construction for the new reactors, dubbed STP 3 & 4, is slated to begin in 2012.
CPS' use of renewable resources, including solar, wind and natural gas, equals over 11 percent of the city's peak energy demand, according to the company's Web site. The Web site also lists a goal to increase that percentage to 20 percent by 2020.
GE Hitachi advances new nuclear reactor design | Green Business | Reuters
GE Hitachi Nuclear Energy said on Wednesday it has submitted the revised design documents for its Economic Simplified Boiling Water Reactor (ESBWR) to the U.S. Nuclear Regulatory Commission.
GE Hitachi said the submission marks a milestone in the company's effort to move forward with the 1,520-megawatt design which two U.S. utilities have selected to use for two new nuclear plants, some of the first reactors proposed after a three-decade lapse in U.S. nuclear expansion.
Two other U.S. utilities dropped the ESBWR design fearing that the time needed to obtain NRC certification would slow their efforts to pursue construction of new reactors.
Associated Press: Nation's oldest nuclear plant showing its age
As the nation's oldest nuclear power plant shows its age, some call it Oyster Creak.
The latest problems — a series of radioactive water leaks — were found just days after the Oyster Creek Nuclear Generating Station got a new 20-year license that environmentalists bitterly fought for four years.
Those problems followed corrosion that left the reactor's crucial safety liner rusted and thinned.
The U.S. Nuclear Regulatory Agency and the plant's owners, Chicago-based Exelon Corp., insist the Oyster Creek Nuclear Generating Station can operate safely until it is 60 years old.
Not everyone is convinced.
Gulf Daily News»UAE denies $40bn nuclear deal on way
The UAE denied last night that it was days away from awarding the largest ever energy contract in the Middle East for the development of a nuclear power plant.
The denial was issued after industry sources said that the UAE was on the verge of naming a winner for the contract to build at least four reactors, which consultancy Eurasia Group estimates may cost as much as $40 billion (BD15bn).
The consortium from France, which includes nuclear group Areva, GdF Suez, and Total, is in pole position to win the contract, sources said.
UK taxpayer may be forced to take on nuclear risk after insurers refuse to offer cover – Times Online
Taxpayers could be forced to provide commercial insurance cover to the nuclear industry to safeguard plans being considered by ministers to build a fleet of new reactors in Britain.
Private insurers are refusing to offer energy companies full coverage against the risk of a Chernobyl-style nuclear accident, forcing the Government to consider stepping in itself to act as an insurer of last resort.
Georgia nuke site challenged | Jacksonville.com
The question of a controversial law's constitutionality could halt new nuclear reactors in Georgia, such as the proposed Plant Vogtle.
A group opposed to reactors on environmental grounds is using a legal challenge to the financing mechanism granted to Georgia Power during the last legislative session as a way to prevent what it considers to be an ecological mistake. Senate Bill 31 violates the state and federal constitutions on several points, argue lawyers for the Southern Alliance for Clean Energy.
The group, which is based in Tennessee but has members and offices in Georgia, has often spoken out against nuclear power and in favor of solar and wind power. Sara Barczak, of the group's Savannah office, relied on environmental arguments in December when she testified against the plant before the Public Service Commission.
"Downstream communities should be concerned about project water consumption at the proposed Vogtle site because consumptive water loss, especially during low river flows, can pose significant negative impacts to water quality and aquatic resources," she said.
Edison sees 4 bln euros for Italy nuclear-report  | Reuters
Italian power company Edison SpA is willing to spend up to 4 billion euros ($5.7 billion) on domestic nuclear plants, Chief Executive Umberto Quadrino said in an interview published on Saturday.
Nuclear power is a priority for Edison and when "the first stone for the first plant is laid, we will be there", he told business daily Il Sole 24 Ore.
"And, between 2015 and 2025, we are ready to commit up to 4 billion euros," he said.
Plan to shut oldest reactor in '10 put on hold | The Japan Times Online
Japan Atomic Power Co. will continue operating Japan's oldest commercial-basis light-water reactor in Tsuruga, Fukui Prefecture, through 2016, scrapping its initial plan to suspend its operation next year, its chief said Thursday.
Hiroshi Morimoto, president of Japan Atomic Power, conveyed the decision in a meeting with Fukui prefectural officials.
Japan Atomic Power had intended to cease operating the boiling-water No. 1 reactor in 2010 to coincide with planned start of operations of two new reactors  No. 3 and No. 4 reactors at the Tsuruga nuclear plant.
Duke Energy eyes delay for Lee nuclear project – Charlotte Business Journal
Duke Energy Carolinas is likely to delay construction of its proposed Lee Nuclear Station for up to three years.
Duke's latest long-term plan, filed this week with N.C. regulators, says the startup date for generating power at the Gaffney, S.C., plant could be put off to 2021.
The delay is particularly likely if Duke can't find a construction partner for the $11 billion plant. The utility is moving its target date as concerns mount regarding the project's cost. Also, demand for power appears to be growing more slowly than in recent years.
Duke's updated plans also call for delays in building the utility's proposed Buck Steam Station and Dan River combined-cycle gas plants.
Janice Hager, head of Duke's resource planning, says it appears that demand for electricity not adjusted for the weather has been flat the last four years. Duke's new projections call for demand growth to return to an average 1.5% per year in the long term. But the company isn't projecting a spurt in demand once the recession ends.

New Plant Vogtle parts could require dredging  – The Augusta Chronicle
Neither the Army Corps of Engineers nor Southern Nuclear wants to pay for dredging portions of the Savannah River to allow barges to move new reactor parts to Plant Vogtle.
"They had talked before about wanting the corps to maintain the channel with federal money, and we informed them we didn't have any," said Bill Bailey, the chief of the corps' Savannah Planning Unit.
As part of the plan to add two new reactors to Plant Vogtle, located 110 river miles from the coast, the plant's parent company is exploring the use of barges to haul large components upstream.
More Delays at Finnish Nuclear Plant – Green Inc. Blog – NYTimes.com
Areva, a French nuclear construction company, said this week that its project to build the world's most powerful reactor remained mired in delays and was over-budget by 2.3 billion euros, or about $3.3 billion.
The price tag of the plant in Olkiluoto, Finland the first of a fleet of so-called evolutionary power reactors that Areva foresees building in coming years was about $4.3 billion in 2003 and costs have steadily increased.
The reactor was meant to have gone online early this summer but Areva no longer is committing to any dates for its completion. Patrice Lambert de Diesbach, an energy analyst with CM-CIC Securities in Paris, said the latest developments were bad news for Areva and should be sanctioned by the market.
Vermont Yankee supervisor fails alcohol test | The Burlington Free Press
A supervisor on duty at the Vermont Yankee nuclear plant in Vernon tested positive for alcohol Monday and has had his access to the facility revoked, according to a spokesman for Entergy Nuclear, the plant's operator.
Advertisement
The incident was made public in a posting on the Nuclear Regulatory Commission's Web site Tuesday morning.
Larry Smith, the Entergy spokesman, said the employee was a supervisor in the maintenance department for the facility. The 100-person department handles maintenance of the plant's electrical and instrument-control equipment and other duties.
"He was not a licensed operator," Smith said. A licensed operator is someone who works in the plant's control room.
---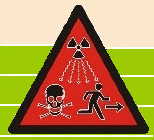 Nuclear Health and Safety News
AFP: IAEA airlifts deadly cobalt out of Lebanon
The UN nuclear watchdog said it has airlifted deadly radioactive cobalt materials out of Lebanon to safety in Russia.
The International Atomic Energy Agency said in a statement that a plane carrying 36 Cobalt-60 sources — each one radioactive enough to kill a person within minutes — arrived in Russia from Lebanon on August 30.
The cobalt materials, which came from an irradiator used for a long-defunct agricultural project, are now securely stored in Russia, the statement said.
"Given the political situation in the Middle East and particularly in Lebanon we saw this source as vulnerable to malicious acts. If it was stolen it could cause a lot of damage to people," said Robin Heard, an IAEA radioactive source specialist who oversaw the mission.
Excess tritium detected in monitoring well near Monticello nuclear plant – KTTC Rochester
Xcel Energy says a monitoring well at its nuclear power plant in Monticello detected a radioactive element at higher levels than allowed under one of the company's permits.
The monitoring well showed levels of tritium, a mildly radioactive type of hydrogen, that were below the Environmental Protection Agency's drinking water standards. But the amount exceeded what is allowed under Xcel's National Pollutant Discharge Elimination System permit.
In reporting the incident to state and federal regulators on Thursday, Xcel said no elevated levels were detected in any other monitoring wells. The company also says there's no indication tritium has been released off the power plant site.
Officials are investigating the source of the tritium.
Birmingham Post – Exposure to depleted uranium killed Lance Corporal Stuart Dyson – inquest
A Black Country soldier died as a result of exposure to depleted uranium during the first Gulf War, an inquest has ruled.
Stuart Dyson, of Cherwell Drive, Brownhills, formerly a Lance Corporal in the Royal Pioneer Corps, died of colon cancer in June last year aged only 39.
His family has sought to prove his belief that he was dying because of being exposed to the lethal substance while cleaning tanks in the Gulf between January and May 1991. A jury, sitting at Smethwick Council House, heard medical evidence that cancer-inducing particles from uranium in tank shells had been breathed in and swallowed by Mr Dyson and that the onset of cancer in such cases could typically take ten years to show.
The world's worst radiation hotspot – The Independent
At the start of the Cold War, Stalin chose one of the furthest outposts of his empire to test the Soviet Union's first nuclear bombs. Sixty years on, their cancerous legacy is still being felt. Jerome Taylor reports from Kurchatov
Nemytov Oleg, a radiologist at the National Nuclear Centre checks is Geiger meter at the epicentre of the first nuclear test conducted by the Soviets on 29 August 1949.
Walking through the flat and endless Kazakh steppe, Nemytov Oleg suddenly stops, fumbles in his desert camouflage trousers and pulls out a Geiger counter. The device bleeps into life. He peers pensively at the reading. When we got out of the car it read 3. Now, within a couple of hundred yards, it has jumped to 10. He unwraps breathing masks and two pairs of disposable shoe coverings. "If we want to go any further we will have to wear these," he says.
Further along the dusty road he checks his device once more. "You see, the meter is now reading 21," he says. "If we were in a city far away from here it would read about 0.1. The radiation increases very quickly."
Oyster Creek leak prompts nationwide probe – pressofAtlanticCity.com : Latest News
A tritium leak at Oyster Creek Generating Station has prompted the federal government to take a closer look at leaks happening at nuclear plants nationwide.
On Tuesday, the Nuclear Regulatory Commission released its inspection report on a leak found at Oyster Creek on April 15, days after the plant was relicensed for another 20 years.
The full report did not reveal any new information about the tritium leak, but the issuing of the report has prompted more investigation into future leaks at nuclear plants, including another leak that happened at Oyster Creek in August.
The leaks occurred 18 years after the underground pipes had last been recoated. In 1991, engineers reported that two underground pipes had been excavated and completely recoated. The recent investigation revealed that the coating was not applied thoroughly enough.
Adjoining areas of the pipes that were not coated properly allowed moisture to seep in, causing corrosion.
Emergency preparedness 1 of 2 parts
One of the latest reports regarding San Diego's Nuclear reactor comes from an article from Paul Sisson psission@nctimes.com and I quote "Inspectors in Japan have detected 'weld defects' inside two massive steam generators being built by Mitsubishi Heavy Industries for installation at the San Onofre Nuclear Generating Station (SONGS). A spokesperson for the plant owners Southern California Edison (SCE) said similar defects have not been found in two similar generators already delivered to San Onofre and scheduled for installation inside its Unit 2 containment dome this fall. The deficiency, which was corrected, was caused by a manufacturing process that was not used on the Unit 2 generators. He went on to say DEFECTS will not delay the cutting of the concrete domes and installation of the generators, scheduled for fall 2010.
Emergency preparedness 2 of 2 parts
San DiegoCounty is known as a nuclear community in Sacramento. Personally I don't like the name, but it is what it is. Knowing that San Onofre Nuclear Generating Station (SONGS) is an aging reactor we should take some precautionary measures to protect our families the best we can if there is an accident during the new steam generator installations. We as a community should also be ready if the electricity we get from SONGS is interrupted for an unknown time because of a workplace mistake. According to a little survey of 1200 San Diego residents; two-thirds of them feel it is highly likely they will be affected by a major disaster.
Here are some suggestions to minimize radiation exposure.
'Exposed' tells the downwinder story | The Spectrum
The Salt Lake City-based journalist was working on a manuscript for a nonfiction book about the nuclear testing at the Nevada Test Site and the downwinders who attribute various health problems to those tests.
During the research she told an actress about her own personal battle against thyroid cancer. It is one of the diseases eligible for compensation under the Radiation Exposure Compensation Act of 1990 for people who lived in certain geographic areas during the Cold War-era above ground testing.
Dickson's sister, Ann, also passed away from complications of lupus. Some downwinders and doctors believe there may be a connection between the testing and autoimmune diseases like lupus but there is no proof.
The Associated Press: Fallout from nuclear tests leads to health crisis
Pius Henry fears his adopted government will kill him, that the United States won't live up to a health care obligation to people from Pacific islands where it tested nuclear bombs.
Henry, a diabetic from the Marshall Islands, has received free dialysis treatments three times a week for years, but the cash-strapped state of Hawaii has threatened to cut off him and others to save money.
Like thousands of legal migrants to Hawaii from independent Pacific nations, Henry believes the United States has a responsibility to provide health care to compensate for the radioactive fallout of 67 nuclear weapons tests from 1946 to 1958.
"I don't have any option. I'm asking the government to help us," Henry said. "They say we're like U.S. citizens, but then they don't treat us the same. It's really unfair."
Poisoned worker wins round in lawsuit – BostonHerald.com
A former Raytheon Co. worker who says she suffered beryllium poisoning while working at the defense contractor's Waltham lab has won another round in her lawsuit.
A federal appeals court in Boston has remanded Suzanne Genereux's lawsuit to the district court, but it upheld an earlier ruling that removed Raytheon from the dispute.
About Mesothelioma: Asbestos Exposure and Lung Cancer, Mesothelioma Lawyers & Attorneys Info
A new study of older construction workers at four U.S. Department of Energy nuclear weapons sites found the workers have a higher risk of having asbestos-related disease. The study, conducted by researchers at Duke University, the University of Cincinnati and other institutions, found that trades workers at Hanford Nuclear Reservation in Washington, Oak Ridge Reservation in Tennessee, Savannah River Site in South Carolina or the Amchitka site in Alaska had significantly elevated asbestos-related cancers.
The study was published in the current issue of the American Journal of Industrial Medicine, a medical publication. The research was funded by the Department of Energy.
The study tracked the mortality of 8,976 construction workers at nuclear weapons facilities who had participated in voluntary medical screening programs from 1998 through 2004. The workers were predominantly white and nearly all male. Researchers identified 674 deaths among the overall group —slightly less than expected—but noted a significantly higher death rate among those identified as asbestos workers and insulators. The incidence of cancer was elevated at all four sites with the highest rates at Savannah River.
---
NRC News
NRC: NRC Accepts Application for New Reactors at Turkey Point Site in Florida
The Nuclear Regulatory Commission has accepted for review the combined license (COL) application for two Advanced Passive 1000 (AP1000) reactors at the Turkey Point site near Homestead, Fla.
Florida Power and Light (FPL) submitted the application and associated information on June 30. The application, minus proprietary or security-related details, is available on the NRC Web site at: http://www.nrc.gov/reactors/new-reactors/col/turkey-point.html.
FPL is seeking approval to build and operate two AP1000 reactors at the site, approximately 20 miles south of Miami. The AP1000 is a Westinghouse-designed pressurized water reactor, with a nominal output of approximately 1,100 megawatts of electricity. The NRC certified the AP1000 design in January 2006, and Westinghouse filed an application to amend the design on May 26, 2007. The AP1000 amendment application, minus proprietary or security-related details, is available on the NRC Web site at: http://www.nrc.gov/reactors/new-reactors/design-cert/amended-ap1000.html.
NRC – NRC Issues Mid-Cycle Assessments for Nation's Nuclear Plants
The Nuclear Regulatory Commission has issued mid-cycle assessment letters to the nation's 104 operating commercial nuclear power plants. The agency's most recent assessments show that all plants continue to operate safely.
We ensure nuclear power plants are safe, inspecting them and rating their performance regularly, as part of our mission to protect people and the environment, said Bruce A. Boger, associate director for operating reactor oversight and licensing in the NRC's Office of Nuclear Reactor Regulation.
For this assessment period, all 104 plants are in the two highest performance categories. There are five levels of plant performance based on a detailed assessment of performance indicators (e.g. safety system availability and reliability, control of radiation exposure and unplanned shutdowns) and inspection findings. Levels range from meeting all safety cornerstone objectives (highest level) to unacceptable performance (lowest level). Additional information on the Reactor Oversight Process is available at : http://www.nrc.gov/reading-rm/doc-collections/nuregs/staff/sr1649/r4/.
NRC – NRC Announces Availability of License Renewal Applications for Salem and Hope Creek Nuclear Power Plants
The Nuclear Regulatory Commission announced today that applications for a 20-year renewal of the operating licenses for Salem Nuclear Generating Station Units 1 and 2, and Hope Creek Generating Station are available for public review.
Both plants are located in Hancock Bridge, N.J., about 18 miles south of Wilmington, Del. The current operating licenses for Salem Nuclear Generating Station Units 1 and 2 expire on Aug. 13, 2016 and April 18, 2020; and the Hope Creek license expires on April 11, 2026. The licensee, PSEG Nuclear LLC, submitted the renewal applications on August 18 for Salem and Hope Creek, respectively. The applications are available on the NRC Web site at: http://www.nrc.gov/reactors/operating/licensing/renewal/applications.html.
The NRC staff is currently conducting an initial review of the applications to determine whether they contain enough information for the required formal review. If the applications have sufficient information, the NRC will formally docket, or file, the applications and will announce an opportunity to request a public hearing.
For further information, contact Donnie Ashley, project manager, in the Division of License Renewal, Office of Nuclear Reactor Regulation, U.S. Nuclear Regulatory Commission, Mail Stop O11-F1, Washington, D.C. 20555; telephone (301) 415-3191 or email at Donnie.Ashley@nrc.gov.
---
Nuclear Fuel Cycle News
Russia, Kazakhstan mull nuclear joint venture  | Reuters
Russia is in talks with Kazakhstan, one of the world's largest uranium producers, to set up a nuclear joint venture by merging key assets, Russian President Dmitry Medvedev said on Friday.
"There are prospects, which we actively discuss, that relate to… setting up a civil nuclear energy company," Medvedev told a Russian-Kazakh cooperation forum after meeting a Kazakh leader, Nursultan Nazarbayev.
Kazakhstan, with around one-fifth of world uranium reserves, is on track to become the world's largest producer of the metal this year but has no nuclear power plants or nuclear fuel facilities.
Kazakh Energy Minister Sauat Mynbayev said discussions on the joint venture were going well but some "complicated issues" are yet to be resolved.
Call for positive decisions to be taken in Western Basin directive unreasonable

The Federation for a Sustainable Environment (FSE) informs Mining Weekly that two of the three mining companies responsible for cleaning and treating the toxic mine water in the Western Basin have once again stopped pumping and treating the mine void water.
The mines were instructed earlier this year by the Department of Water and Environ-mental Affairs (DWEA) to pump and partially treat the toxic water that rose up to just 0,6 m from the surface.
The department further directed that, after October 31, 2009, the water had to be pumped and treated to values with sulphates of less than 600 mg/â"", failing which it might take any measures it considered necessary to remedy the situation, which could include taking the measures itself and recovering all reasonable costs for measures taken by the department from the parties to whom the directive was issued as well as taking legal action against the parties.
Uranium royalty changes 'will exploit Aboriginals' – ABC News (Australian Broadcasting Corporation)
Anti-nuclear activists in Alice Springs say changes to uranium royalties in the Northern Territory will make way for the exploitation of Aboriginal communities.
The bill extends the royalty system so miners pay a fixed rate only if they are making profits, rather than basing the rate on production.
The bill was passed in the federal Senate earlier this week.
Jimmy Cocking from the Arid Lands Environment Centre says the Federal Government has bowed to industry pressure and Aboriginal people will suffer.
"It's going to be easier for companies to get it up so you might find that companies who are more marginal – not the big producers but the more marginal companies – will start digging and then find out that they can't even pay for the rehabilitation costs," he said.
"That's of concern because you end up with a big radioactive hole and no money to fill it with."
Associated Press: USEC inks $1.2B deal with Exelon for uranium
The country's sole provider of enriched uranium for nuclear power plants says Exelon Generation Co. has signed a contract valued at nearly $1.2 billion to buy separative work units from its American Centrifuge Plant.
Bethesda, Md.-based USEC has been building the plant on the site of a former gaseous diffusion plant about 80 miles east of Cincinnati.
The company says Exelon will buy the separative work units to fuel its reactors. Separative work units are a standard measure of processed uranium.
USEC Inc. says customers have committed to buying output from the plant valued at more than $3.4 billion.
SA Current – U: Hydrogen a Magic Bullet for Uranium Contamination?
Federal researchers are still looking for that silver bullet that will enable them to clean up contaminated and radioactive waters beneath so many toxic heaps, the result of decades of dumping of atomic weapons and nuclear power waste. One of the technologies gaining federal attention is also getting treatment from researchers at Texas A&M, Kingsville.
In a partnership with Uranium Resources, Inc., which operates the Kingsville Dome uranium mine a couple miles south of the city, Lee Clapp, associate professor of environmental engineering (left, with imported radioactive waste) is leading a team of students in a study of the ability of hydrogen to clean up shop.
Colorado Independent » Proposed uranium mill deeply divides southwestern Colorado communities

Montrose County commissioners delayed a decision on a controversial uranium mill proposal Wednesday after nearly six hours of public testimony that underscored deep divisions between longtime mining families and residents of neighboring Telluride and San Miguel County.
The Pinon Ridge Mill would be located on the far western edge of Montrose County, in the Paradox Valley near the Utah border, but the uranium and vanadium processing mill capable of producing enough fuel rods to power a city one and half times the size of Denver has been meeting with stiff opposition from residents of Telluride and Ridgway.
They argue the mill will re-stigmatize the area once known as the capital of the global uranium industry, irreparably damaging the region's new reputation as an outdoor recreation mecca and international tourism destination.
Proponents counter the western end of Montrose County has been severely depressed for decades, struggling for jobs and a sustainable economy since the last big uranium boom tapered off in the 1970s and '80s in the wake of nuclear power-plant disasters at Three Mile Island and Chernobyl. They also say technology has changed dramatically since the days when Uravan produced uranium for the first atomic weapons but is now a toxic ghost town.
Reprocessing isn't the answer | Bulletin of the Atomic Scientists
Article Highlights
* With the nuclear waste repository at Yucca Mountain seemingly dead, reprocessing again is being proffered as a way to deal with U.S. nuclear waste.
* But the reality is that reprocessing neither solves the waste problem nor reduces safety risks.
* Research should continue into next-generation reactors that can burn spent fuel, but until then, dry casks and repositories must be pursued.
There are 104 commercial nuclear power reactors in the United States, which supply about 20 percent of the nation's electricity. These are light water reactors (LWR) fueled with low-enriched uranium (LEU), containing initially about 5 percent of the fissile isotope uranium 235. Each nuclear plant receives about 25 tons of LEU fuel annually, in the form of long pencil-thin rods of uranium oxide ceramic enclosed in thin metal "cladding", that are bundled together (in bunches of 300) to form fuel elements. Each year, nearly the same amount of spent fuel is removed from each reactor, but it's now intensely hot, both thermally and radiologically. In fact, even after five years of cooling in the "swimming pool" associated with each reactor, a fuel element would soon glow red-hot in the atmosphere because of the continuing radioactive decay of the products of nuclear fission. At this point, spent-fuel elements can be loaded into dry casks and stored at reactor sites on outdoor concrete pads with two casks added each year per reactor.
Reprocessing is the answer | Bulletin of the Atomic Scientists
Article Highlights
* Advancements in nuclear power should help the world move beyond fossil fuels.
* In particular, spent fuel recycling with fast reactors would solve some of the most vexing problems facing conventional nuclear power.
* Other benefits include reducing weapons proliferation risks and excess plutonium and uranium stockpiles.
When you combine the country's addiction to oil to its mounting concern over global warming you have a clear-cut case for expanded nuclear power. The issue has been clouded, however, by the recent decision to stop work on the Yucca Mountain permanent spent fuel repository in Nevada, so far the only real solution the United States has for its accumulating spent fuel from its 104 light water reactors (LWR).
SA Current – U: Mining whistleblower surfaces in Yorktown
Roland Burrows worked for Uranium Resources, Inc., as a wellfield operator at the Kingsville Dome in-situ uranium mine in Ricardo, Texas, back in 1996.
He says the company at the time was regularly flushing high volumes of water into the mine field that would have expanded groundwater pollution beyond its permitted area, posing a potential future risk to the residents of Kingsville.
China nuclear firm swoops on Australia uranium firm | Markets | Reuters
Chinese state-owned power producer China Guangdong Nuclear Power Holding Co. Ltd has agreed a takeover bid for Australian uranium explorer Energy Metals (EME.AX), the Australian company said on Tuesday.
Under the deal, the Chinese firm will buy up to 70 percent of Energy Metals for A$1.02 per share and underwrite a 1-for-9 rights issue by the Australian firm at 90 cents a share.
Energy Metals's 40 percent shareholder, Jindalee Resources (JRL.AX) Ltd, intends to accept the Chinese bid, in the absence of a superior offer, Energy Metals said. Energy Metals shares last traded at 86 cents a share, giving it market value of about A$100 million ($86 million). ($1=1.169 Australian Dollar) (Reporting by Mark Bendeich; Editing by Jonathan Standing)
MOX hearing delayed as more details sought 090809 – The Augusta Chronicle
The Nuclear Regulatory Commission wants more details on how waste generated by the Energy Department's mixed oxide fuel facility will be managed.
Until more information can be gathered and evaluated, a hearing to discuss environmental groups' concerns over the waste stream will be postponed — possibly until 2010 or later, according to a letter dated Monday from commission staff to the Atomic Safety & Licensing Board.
The $4.86 billion MOX plant under construction at Savannah River Site will dispose of plutonium from dismantled warheads by blending it with other materials to make fuel for commercial nuclear reactors.
Because commercial power plants would use the fuels, the MOX plant will require an NRC license.
A dubious decision
There's no legal problem here, officials with the U.S. Department of Energy say. Storing mercury at a federal site south of Whitewater won't violate the terms of an agreement the DOE signed with Mesa County more than a decade ago, a top official with the agency said.
Well, that's a relief, at least to federal officials eager to find a permanent disposal site for thousands of tons of mercury. But it's not very reassuring to Mesa County residents who believed they had a commitment from the DOE years ago to keep the site near Whitewater free of additional hazardous wastes.
That desert disposal site, originally known as Cheney Reservoir, was created to store millions of tons of low-level radioactive waste in the form of mill tailings from uranium milling that occurred in Grand Junction in the 1950s, 1960s and early 1970s.
Associated Press: Groups say they'll sue to stop Grand Canyon mine
Environmental groups have given notice that they'll sue the federal Bureau of Land Management over its decision to allow a uranium mine to reopen near the Grand Canyon.
Canadian mining company Denison Mines Corp. says it could reopen its mine about 20 miles north of the canyon by the end of the year. Dennison received the final state permit it needed last week.
The BLM says Denison has an approved mine plan and should be allowed to resume operations after closing the site about 20 years ago.
But the Center for Biological Diversity, the Grand Canyon Trust and the Sierra Club argue that the BLM is relying on an old environmental analysis and isn't considering potential impacts on endangered species.
The notice the groups filed Tuesday says they plan to file a lawsuit in 60 days.
Uranium Resources Terminates Agreement to Acquire New Mexico Properties | Reuters
Uranium Resources, Inc. (NASDAQ: URRE) (URI) announced today that it has terminated the agreement for the acquisition of certain assets in New Mexico from NZ Uranium, LLC because of the existence of title issues that were not resolved. The Company had previously announced that it had entered into an agreement to acquire the properties subject to the satisfaction of closing conditions, including a title review. The properties were believed to contain about 35 million pounds of uranium mineralized material. Paul K. Willmott, Chairman of the Board, commented, "It is unfortunate that this is the result, but we determined that it would be imprudent to proceed any further." About Uranium Resources, Inc. Uranium Resources Inc. explores for, develops and mines uranium. Since its incorporation in 1977, URI has produced over 8 million pounds of uranium by in-situ recovery (ISR) methods in the state of Texas where the Company currently has ISR mining projects. URI has 183,000 acres of uranium mineral holdings, 101.4 million pounds of in-place mineralized uranium material in New Mexico and an NRC license to produce up to 3 million pounds of uranium. The Company acquired these properties over the past 20 years along with an extensive information database of historic mining logs and analysis.
SA Current – U: Toxic legacy of South Texas uranium mining

Prepare to meet thy God, reads the small black-and-white sign in the yard at the end of this dusty county road in Karnes County. I'm looking for a string of open-pit uranium mines, now filled with water, where some locals fish, swim, and practice their water skiing.
A San Antonio mechanic and Karnes County resident lost his 30-some acre lake (and former uranium mine) last year when the Texas Railroad Commission pumped out more than 122 million gallons, transferred about 70 foot-long big mouth bass to a nearby stock tank, and left him with a dry graded pit.
N. Colo. town passes measure opposing uranium mine – KRDO.com Colorado Springs
The Nunn town board has passed a resolution opposing a planned uranium mine near the northern Colorado town.
The board voted 4-2 Thursday for the measure. One trustee abstained.
The resolution can't prevent Powertech Uranium Corp. from building its mine. But the mine's opponents hope it will affect state decisions on the project.
The Canadian company has proposed a $20 million uranium mine about 70 miles north of Denver. It has bought mineral rights and applied for permits.
Powertech plans to use a process called in-situ mining, which involves pumping treated water into uranium-laced deposits to dissolve the mineral so the uranium can be pumped to the surface.
Cameco fuel manufacturing workers to strike -union | Reuters
* Workers vote 96 pct to reject latest contract offer
* Plan to strike at midnight, union says
* Company says no meetings with union have been scheduled (Adds details)
TORONTO, Sept 4 (Reuters) – Unionized workers at Cameco Corp's (CCO.TO) Port Hope, Ontario, fuel manufacturing division voted overwhelmingly on Friday to strike, and will officially walk out at midnight, a union official said.
Mohamed Baksh, a staff representative for the United Steelworkers, said the vote was 96 percent to reject Cameco's most recent contract offer. He represents 137 workers at the operation, formerly known as Zircatec, which makes up a bit less than half of the total work force at the facility.
Board opposes uranium mine | coloradoan.com | The Coloradoan,
NUNN – Hailed by a standing ovation Thursday night from a gymnasium full of Weld County residents distrustful of uranium mining company Powertech, a divided board of trustees approved a resolution opposing the company's proposed Centennial Project uranium mine.
Nunn joins the cities and towns of Fort Collins, Greeley, Ault, Wellington and Timnath in opposing the mine slated to be built on nearly 10,000 acres between Nunn and Interstate 25 about 15 miles northeast of Fort Collins.
The resolution urges the state, Weld County and the federal government to deny Powertech its mining permits. The fate of the mine depends on both the state and county issuing it permits and on the final form of in-situ uranium mining rules state officials are now writing.
Mayor Jeff Pigue warned town trustees that the resolution could expose the town to potential lawsuits from nearby landowners who may reap royalties from the mine. He invited the board to approve a resolution that takes no position on the mine as a way to avoid legal action.
Whitehaven News | Sellafield discharge breached
RADIOACTIVE discharges into the air from Sellafield appear to have been breached.
Source of the discharges is the Magnox reprocessing plant which was shutdown earlier in the year because it was in danger of going over the legal limits.
But operators Sellafield Ltd told The Whitehaven News yesterday: "It seems likely that we will have exceeded the limit up to the end of August. We won't get confirmation for another six weeks after all the analysis has been done but we think we have gone through it and have written to the Environment Agency to that effect."
Management have decided not to close the Magnox plant for a second time because there is no hazard from the higher levels of discharge.
---
Nuclear Waste News
Old Evidence Roils New German Nuclear Debate : ScienceInsider
A 20-year-old telegram has heated up Germany's debate over nuclear power in the run-up to parliamentary elections later this month. The telegram seems to substantiate charges that politicians in the government of former Chancellor Helmut Kohl pressured scientists to recommend an old salt mine as a potential site for long-term nuclear waste storage. The debate is part of a larger controversy over whether or not the country should phase out its nuclear power by 2022, as current law stipulates. The country's two center-right parties, which have a slight lead in the latest polls, have said they want to let the country's nuclear power plants run up to a decade longer. The country's three, main, left-leaning parties support the phaseout. As many as 50,000 people attended a march against nuclear power in Berlin last weekend.
The long-running controversy over the site will seem familiar to observers of the debate over the proposed nuclear waste repository in Yucca Mountain, which has been defunded by the Obama Administration. Germany, like the United States, has no long-term disposal site for high-level radioactive waste.
Representative Jim Matheson says nuclear waste in Utah is a "horrible idea" – ABC 4.com – Salt Lake City, Utah News
Utah Congressman Jim Matheson has a message for Governor Gary Herbert: do not allow foreign nuclear waste into Utah!
Matheson sent a letter to Herbert re-stating his opposition to Italian or any foreign nuclear waste coming to Utah.
ABC 4 first reported that Energy Solutions had again approached the state about cutting a deal to allow the low level waste here.
In his letter, Matheson says it is "a horrible idea".
Valhi, Inc. Announces WCS Low-Level Radioactive Waste Disposal License Has Been Signed… | Reuters
Valhi, Inc. (NYSE: VHI) announced that the Executive Director of the Texas Commission on Environmental Quality has signed and declared effective a license for the near-surface disposal of Class A, B and C low-level radioactive waste ("LLRW") to Waste Control Specialists LLC ("WCS"), a wholly-owned subsidiary of Valhi, following WCS completing its last administrative requirement of acquiring 100% of the mineral rights at its west-Texas facility. "Since the final LLRW license was granted in January of this year, we have worked diligently to complete all of the necessary requirements so the license could be signed and declared effective," said William J. Lindquist, Chief Executive Officer of WCS. "The process is now complete and we are ready to begin constructing the LLRW disposal facility, after recently completing construction of the byproduct material disposal facility. Following the anticipated opening of our LLRW disposal facility in late 2010, WCS will provide the industry with a 'one-stop shop' for its waste needs by having the broadest range of capabilities of any commercial enterprise in the U.S. for the storage, treatment and permanent disposal of hazardous, toxic, low-level and mixed LLRW and radioactive byproduct material. We believe our Texas-based solution will provide WCS with a significant competitive advantage in this multi-billion dollar industry since the only U.S. commercial facility currently authorized to accept low-level and mixed LLRW is limited to disposing of Class A waste, while WCS will be able to permanently dispose of Class A, B and C LLRW."
Hanford News: Energy NW to pay $80,000 penalty
Energy Northwest must pay an $80,000 fine to the state for waste management violations after a penalty against the Richland-based power supplier was recently upheld.
The state Pollution Control Hearings Board upheld the 2007 complaint, filed by the state Department of Ecology after waste management violations were found at the Columbia Generating Center nuclear power plant outside Richland. But the board reduced the amount of the penalties from $120,000 to $80,000.
Jane Hedges, Department of Ecology Nuclear Waste Program manager, said the violations were discovered during six weeks of inspections between July and August 2007.
According to an administrative order issued to Energy Northwest in early October 2007, the Department of Ecology's findings included the discovery of two 55-gallon drums partially full of unknown liquids and 17 partially full plastic bags containing soil contaminated by petroleum products. Also found were a 10-gallon drum partially full of "dark sludge," and 12 five-gallon pails full of liquid waste, some of which was labeled paint.
RN&R > Tribes admitted to Yucca case
A panel of the U.S. Nuclear Regulatory Commission has recognized councils of the Shoshone and Paiutes as having standing for the purpose of being a party to the Yucca Mountain case.
The NRC's Atomic Safety Licensing Board Panel Construction Authorization Board found that Native Americans will be directly affected by the proposed waste dump for high level wastes and are therefore entitled to be parties to the case.
The tribes have been opposed to the dump on grounds that it would be built on Native American lands. The Board found this a viable claim that the tribes can argue in the case.
Time for a nuke deal? – Salt Lake Tribune
Foreign waste » EnergySolutions could win suit, lawmaker says, so Utah should consider capturing some of the revenue.
A leading state senator, warning that Utah could lose its legal fight to keep out foreign radioactive waste, is urging the state to reconsider its options, including a hefty tax on the company that runs the disposal site.
Senate Majority Leader Sheldon Killpack, R-Syracuse, said Friday that the state's case is problematic — Attorney General Mark Shurtleff has told him as much — and it would be wise to revisit EnergySolutions' offer to share its foreign-waste profits.
Earlier this year, the company proposed splitting with the state a decade's worth of earnings — up to $3 billion — from foreign-waste disposal if Utah dropped its objections to such imports. Then-Gov. Jon Huntsman Jr. rejected the offer but has since left office to be U.S. ambassador to China.
Survey detects contamination on proposed waste disposal site – News
Two small areas of radioactive contamination have been detected during a survey of grazing land adjacent to the former nuclear research site at Dounreay.
They were excavated and removed to the site for analysis. One was identified as a 'minor' particle of fast reactor fuel and the other as soil contaminated with radioactivity. The finds were 5-30cm below the surface and covered by vegetation, indicating they are most likely to be historic in origin.
Dounreay Site Restoration Ltd is carrying out an investigation. The Scottish Environment Protection Agency has been informed.
The field where the contamination was detected forms part of a 44-hectare site zoned for the construction of a disposal facility for low-level waste from the decommissioning and closure of the site.Previously, this area was earmarked for construction of the European Demonstration Reprocessing Plant.
The survey is to establish a baseline of radioactivity levels prior to the start of construction of the low level waste facility.
The survey is due for completion by the end of August.
Waste ruling drawing rivals – Salt Lake Tribune
Opposition mounted this week against a federal court ruling that limits the power of a regional waste compact to restrict radioactive waste going to disposal facilities like the one operated in Tooele County by EnergySolutions Inc.
Nothing short of states' rights are at stake in a federal court ruling on the government authority over radioactive waste headed to EnergySolutions Inc.'s Utah disposal site.
In filing a friend-of-the-court brief Thursday in the 10th Circuit Court of Appeals in Denver, New Mexico joined a growing line of opponents to a May ruling by U.S. District Judge Ted Stewart. It basically said EnergySolutions no longer has to answer to the Northwest Interstate Compact on low-level radioactive waste.
Utah, the Northwest Compact and the Rocky Mountain Compact, which share a low-level waste disposal site in Hanford, Wash., are appealing Stewart's ruling, and they filed papers in the case last week.
Six regional compacts, joined by New Mexico and the Council of State Governments, weighed in Thursday. And, with all the papers filed Thursday, eight of the nation's ten congressionally established compacts have weighed in the effort to overturn Stewart's ruling. Compacts represent all but six states. The two remaining compacts, which manage waste within eight states, have through Tuesday to join the fray.
Obama's Plan B for nuke waste: Hanford | The News Tribune – Editorials
Washington doesn't have the geology to store high-level nuclear wastes. Too much groundwater; too much risk of radioactivity spreading into aquifers and the Columbia River.\n\nSuch was the verdict of the scientists and policymakers who rejected Hanford as a nuclear waste dump more than 20 years ago. But President Barack Obama and Senate Majority Leader Harry Reid are fast reversing that verdict.\n\nTheir goal is to kill a planned permanent nuclear waste repository in Nevada, not create one in Washington. But it's the same difference.\n\nHanford , the nuclear reservation in Eastern Washington, is already saddled with thousands of tons of intensely radioactive reactor-core byproducts. All of it was supposed to be buried in bone-dry caves under Nevada's Yucca Mountain. Terminate the Yucca Mountain project, and you eliminate what was supposed to be the destination of Washington's reactor wastes as well as wastes from more than 100 other reactor complexes across the United States.

Associated Press: Official: Utah not considering nuclear waste deal
The Utah attorney general's office said Friday it is not in negotiations with EnergySolutions Inc. to drop the state's objections to importing foreign nuclear waste for disposal here.
The company wants to import as much as 20,000 tons of low-level radioactive waste from Italy through the ports of Charleston, S.C., or New Orleans. After processing in Tennessee, about 1,600 tons would be disposed of in the desert about 70 miles west of Salt Lake City.
If approved by the Nuclear Regulatory Commission, it would be the largest amount of radioactive waste ever imported into the country.
The state is currently appealing a federal judge's ruling that the state can't use a regional compact to keep foreign nuclear waste out.
EnergySolutions said in a statement earlier in the day it was in settlement discussions with Utah.
West Valley Cleanup: Deadline for public comment on West Valley cleanup approaches

This Tuesday, about 30 people collected on the sidewalk in front of the local office of the New York State Energy Research and Development Authority. Representing a diverse cross-section of area organizations, the group stood shoulder to shoulder to demonstrate their solidarity, to exhort citizens to comment, and to urge policymakers to decide now to fully clean up the West Valley Nuclear Waste Site.
Speakers included: Todd Gates, Seneca Nation of Indians Tribal Councilor; Bill Nowak, representing New York State Senator Antoine Thompson; Bob Ciesielski, Sierra Club; Sister Sharon Goodremote, Buffalo Diocese Care for Creation Committee; Brian Smith, Citizens Campaign for the Environment; Diane D'Arrigo, Nuclear Information & Resource Service; and Lenore Lee Lambert, League of Women Voters Western New York's Citizens Task Force.
The group brought mops, buckets, and brooms and called themselves the Cleanup Crew.
Getting There: SHA takes on another big nuclear move – From roads to rails to runways, Michael Dresser tracks transportation – baltimoresun.com
Fresh from its recent move of a giant transformer to the Peach Bottom nuclear power plant across Harford County last month, the State Highway Administration plans to take on another oversize move next week.
On Tuesday, the first of two million-pound steam generators will be taken off a barge at Port Deposit in Cecil County to begin an almost three-week journey to the Three Mile Island Nuclear Facility outside Harrisburg. The next day, a second 510-ton generator is expected to arrive.
For both humongous cargoes, the first legs of their journey will take them over the roads of Cecil County to the Pennsylvania state line. The equipment will first be transported along Route 222 to the former Bainbridge Naval Training Facility. From that staging area, they will be moved starting Sept. 13 along Route 276, through the roundabout at Route 273, then up U.S. 1 to Pennsylvania.
---
Nuclear Policy News
Associated Press: Canada considers splitting its nuclear agency
Canada may divide its nuclear agency into two units in a bid to resolve the global shortage of medical isotopes, which are used for medical imaging to diagnose cancer and heart disease, Canada's natural resources minister said Friday.
Lisa Raitt said the government would likely separate state-owned Atomic Energy of Canada Ltd. into a research division that includes the medical isotopes reactor and another division for the pressurized heavy water reactors that generate electric power.
The government has hired investment bankers N.M. Rothschild & Sons to develop a restructuring plan for AECL, Raitt said, and they are scheduled to report back to her in the next few months.
Energy hearings a 'railroad job,' NDP charges
The public will be left in the dark by a rushed schedule of legislative committee hearings on the province's energy future rammed through by the Saskatchewan Party government, the NDP Opposition said Wednesday.
The Crown and Central Agencies committee was asked in the spring to "conduct an inquiry to determine how the province can best meet the growing demand for electricity in a manner that is safe, reliable, environmentally sustainable and affordable."
But the NDP's Trent Wotherspoon said the government's plan for nine days of committee hearings to be held after the Sept. 21 byelections and before the start of the legislature session on Oct. 21 is woefully inadequate given the scope of the issue.
PSC cracks down after allegations of improper talks with utilities
The Florida Public Service Commission took several measures this week aimed at addressing allegations that some agency officials improperly conversed with FPL.
Some PSC commissioners and staffers have talked to FPL employees in private meetings and via phone calls and text messages — conversations that leave no paper trail. State law restricts conversations between commissioners and employees of utilities they regulate. There's debate about whether the law applies to commissioners' chief advisors.
Amid the accusations, the PSC took several actions and floated a few proposals:
-Four PSC employees stepped down or went on leave
-PSC Chairman Matthew Carter ordered the agency to disable both text and instant messaging on state-issued smart phones.
-Commissioner Lisa Edgar asked for a review of the agency's policies on retaining public records in light of new technologies such as instant messaging.
-Commissioner Nathan Skop proposed blocking agency computers from accessing instant messaging sites on Yahoo, AOL and Twitter during hearings; banning all smart phones from the PSC hearing room; and buying software that allows the PSC to log smart phone use.
The Great Debate » Nuclear power: pros and cons | The Great Debate |
As part of the Reuters Summit on global climate and alternative energy, Reuters.com asked Carl Pope, executive director of the Sierra Club and Ian Hore-Lacy, director of public communication for the World Nuclear Association to discuss the role of nuclear energy.
Here are their responses.
2 PSC staffers resign over alleged ethical lapses
Two top Public Service Commission staffers resigned Tuesday and two others went on administrative leave as alleged ethics lapses again overshadowed a hearing on proposed rate increases this time to pay for new nuclear power plants.
At least the appearance of a too-cozy relationship with Florida Power & Light Co., one of two utilities seeking higher nuclear rates, led to the resignation of Ryder Rudd as director of strategic analysis and governmental affairs.
Rudd, whose duties included lobbying the Legislature, last month acknowledged he and his wife attended a Kentucky Derby Party at the home of an FPL executive. That disclosure came as the commission began hearings on a separate FPL request to raise its base rates.
Commissioner Nancy Argenziano's chief adviser, Larry Harris, also resigned at her request after admitting he gave the private messaging code for his smartphone to an FPL executive.
Florida Power & Light costs: FPL seeks state approval to pass on cost of nuclear expansions to customers — South Florida Sun-Sentinel.com
Costs would add up to $67 million next year
Florida Power & Light Co. officials on Tuesday sought state approval to pass on the costs for expanding the utility's nuclear power plants to consumers — a $67 million cost next year.
At the first of three Public Service Commission hearings in Tallahassee on the proposal, utility officials called the costs necessary and said nuclear power is key to Florida's future energy plans.
FPL officials said the proposal would not add anything to customers' monthly bills. The addition translates to about 67 cents more per month for a typical customer, but FPL officials said overall nuclear power costs will be less next year than this year.
The Outlook for Nuclear Power in the U.S. – WSJ.com
The next generation of nuclear reactors is on its way, and supporters say they will be safer, cheaper and more efficient than current plants. Here's a look at what's coming — and when.
If there ever were a time that seemed ripe for nuclear energy, it's now.
For the first time in decades, popular opinion is on the industry's side. A majority of Americans thinks nuclear power, which emits virtually no carbon dioxide, is a safe and effective way to battle climate change, according to recent polls. At the same time, legislators are showing renewed interest in nuclear as they hunt for ways to slash greenhouse-gas emissions.
Heartland Inst.: A History of America's Nuclear Power Experience: Part Three – by Jay Lehr – Environment & Climate News
In this third segment of my review of William Tucker's outstanding book Terrestrial Energy, I consider Tucker's assessment of available opportunities to solve the nuclear waste problem by reprocessing spent nuclear fuel.
Recycling Opportunities
If U.S. nuclear power plants were to resume reprocessing spent nuclear fuel, as is done in France and other nations, only 2 to 3 percent of the material now scheduled to be stored at the Yucca Mountain nuclear repository would have to be stored there, and the whole nuclear waste problem would disappear. After reprocessing, the total unusable portion of three full years of nuclear power production can be stored indefinitely in a dry cask about four times the size of a telephone booth.
Nuclear not good, even in remote Quebec: environmentalists
A proposed nuclear reactor that would power mining operations in Quebec's remote regions carries more risks than benefits, according to an environmental group.
Western Troy is a mining company that plans to open up a copper mine in Lake McLeod, about 200 kilometres north of Chibougamau.
The company has begun a feasibility study to investigate using a mini-nuclear reactor that could provide inexpensive power to the mine.
Western Troy will need to provide at least 10 megawatts of electricity to power the operation, said Rex Loesby, company president.
The nuclear reactor under study is a promising option, even though it poses certain problems, he told CBC News
50,000 join anti-nuclear power march in Berlin – The Local
Some 50,000 anti-nuclear protestors demonstrated in Berlin on Saturday against Germany possibly reversing a decision to abandon atomic energy and extending the life of its nuclear power plants.
The marchers, backed by 400 tractors, demanded that Germany stick to its commitment to close all nuclear plants by 2020 and also called for the closure of a radioactive dump at Gorleben in eastern Germany.
The police refused to give an estimate of the crowd but organisers – ranging from the Greens to members of the Protestant church – put the figure at 50,000 people, marching from the Berlin train station to the Brandenburg Gate.
FPL rate increase: FPL has been grilled the past two weeks about its proposed $1.3 billion base rate increase — South Florida Sun-Sentinel.com
State regulators and consumer groups grilled Florida Power & Light officials in the past two weeks about the utility's profits, costs it shares with its unregulated affiliates, executive bonuses and corporate jets, among other issues that could affect FPL ratepayers over the next few years.
And it's not over. The Florida Public Service Commission extended hearings on FPL's proposed $1.3 billion annual base rate increase, with meeetings scheduled for Saturday and Sept. 16. The commission plans to vote Oct. 28 and Nov. 13.
If the rate increase is approved, monthly electric bills could rise by as much as $12.40 per month for a typical household served by FPL.
But FPL officials project that a decrease in fuel costs will reduce the typical bill by $7 next year even if the base rate increase is approved.
PSC chairman says he's no FPL puppet Capitol Comments – Sarasota Herald-Tribune – Sarasota, FL – Archive
The sideshow at the Public Service Commission is overtaking the historic consideration of a rate increase for Florida Power & Light. Today, PSC chairman Matthew Carter took the unusual step of offering a press release proclaiming his independence from utility lobbyists. It seems unusual for a commissioner who is considering a rate increase from a utility to specifically note his votes against that utility in the past.
Here is Carter's statement, (and see below for FPL comment):
Assertions have been made that the Florida Public Service Commission is too cozy with regulated utilities, FPL in particular. To the extent that these criticisms are directed toward me, I take great offense because they are false.
An examination of the record, not some special interest's characterizations, demonstrates my independence and freedom from external bias. In nearly every high-profile issue that FPL has brought before this Commission, I have voted to deny or severely limit the company's request.
---
Nuclear Weapons News
Churches back nuclear-free Africa | Ekklesia
Following recent action by Africa, a majority of the world's countries have now banned nuclear weapons from their national territory for the first time. The change happened when an all-Africa treaty entered into force in July. International civil society organizations including the World Council of Churches (WCC) played a catalytic role.
Taking a shared approach to a safer world, Africa became a nuclear-weapon-free zone when Burundi recently became the 28th state to ratify the Treaty of Pelindaba. A WCC delegation visited the central African country in March 2009 to encourage the step. The addition of 54 countries in Africa means that 116 nations are now within treaty zones banning nuclear weapons.
The WCC Central Committee has saluted Africa's new nuclear-free status in a September 2009 statement and invites further church support for such actions. The committee has also urged Russia and the United States "to join China, Britain and France in ratifying the treaty protocols that give Africa added protection" from nuclear attacks.
Huffington Post: The Soviet Union's First Nuclear Detonation, 60 Years Later
Bennett Ramberg Ph.D
This month marks the 60th anniversary of Moscow's entry into the nuclear club. At first blush a historic footnote, the roots of the Soviet achievement demand far more attention because they explain why President Obama will find it so difficult to fulfill his vaunted nuclear disarmament agenda any time soon. For the Soviet Union, the development of the Bomb marked a coming of age, its ascendance to superpower stardom. For Russia, the inheritor of the Soviet atomic legacy, nuclear weapons remain a critical foundation for its claim today to be a major player on the world stage. It is unlikely to relinquish this privilege in ongoing arms control talks.
nrc.nl – Labour party wants US nuclear weapons removed from Dutch soil
Labour in the Dutch parliament wants the US to remove its nuclear weapons from the Netherlands. The presence of American nuclear arsenal at the Volkel airfield has never been officially admitted.
Labour member of parliament Martijn van Dam on Thursday asked defence minister Maxime Verhagen, a Christian democrat, to officially call on Washington to remove its nuclear weapons from Dutch soil.
Labour and the Christian democrats are coalition partners in the Dutch government, but Verhagen told parliament that he is not keen on following up on Van Dam's request. Verhagen said he opposes unilateral nuclear disarmament as long as international disarmament talks between the big powers are still ongoing.
AFP: India's nuclear 'fizzle' kicks up toxic row
A claim by a leading Indian scientist that one of India's nuclear weapons tested in 1998 "fizzled" has unsettled the military here and opened fresh debate about the need for more trials.
The tests under the then-Hindu nationalist government sparked outrage the world over and drew sanctions, but were declared a success and are credited with propelling India to the status of full-fledged nuclear-armed state.
India has still not signed the Comprehensive Test Ban Treaty (CTBT), but any further tests have been ruled out by the Congress party-led government, which has also acclaimed the tests a complete success.
Nevertheless, some in the nuclear and military establishment have used the scientist's claims to make a case for further trials, which would inevitably spark fresh tensions between India and its regional rivals China and Pakistan.
Truthdig – Reports – A Hundred Holocausts: An Insider's Window Into U.S. Nuclear Policy
Editor's note: This is the first installment of Daniel Ellsberg's personal memoir of the nuclear era, The American Doomsday Machine. The online book will recount highlights of his six years of research and consulting for the Departments of Defense and State and the White House on issues of nuclear command and control, nuclear war planning and nuclear crises. It further draws on 34 subsequent years of research and activism largely on nuclear policy, which followed the intervening 11 years of his preoccupation with the Vietnam War. Subsequent installments also will appear on Truthdig. The author is a senior fellow of the Nuclear Age Peace Foundation.
American Planning for a Hundred Holocausts
One day in the spring of 1961, soon after my 30th birthday, I was shown how our world would end. Not the Earth, not so far as I knew then all humanity or life, but the destruction of most cities and people in the Northern Hemisphere.
BBC NEWS | 'Israel link' in Arctic Sea case
Israel was linked to the interception of the missing cargo ship Arctic Sea last month, a senior figure close to Israeli intelligence has told the BBC.
The source said Israel had told Moscow it knew the ship was secretly carrying a Russian air defence system for Iran.
Russian Foreign Minister Sergei Lavrov has dismissed speculation that S-300 missiles were on board the ship.
Israeli Prime Minister Benjamin Netanyahu, meanwhile, has denied making a secret visit to Moscow on Monday.
UN Secretary General calls for more nuclear free zones_English_Xinhua
Ban Ki-Moon, the secretary general of the United Nations, on Wednesday called for more nuclear free zones, modeled on the Latin America wide area created in Mexico in the late 1960s, at the opening session of a disarmament conference here.
"We are hoping to see progress on this topic, especially in the Middle East," Ban told the opening session of the 62nd United Nations conference on disarmament which began on Wednesday in Mexico City.
He praise Central Asian nations for putting such a zone in place in 2006, and Latin America for pioneering the trend with the Tlalteloco agreement, signed in Mexico City in 1967.
AFP: Obama provides hope for nuclear test ban treaty: UN monitor
A new era of US diplomacy under Barack Obama is providing fresh momentum for a global ban on nuclear tests, monitors in a UN-backed group said Tuesday.
The Comprehensive Nuclear Test Ban Treaty (CTBT), drawn up in 1996, has been signed by 181 countries and ratified by 149. But it needs to be ratified by nine others, including China and the United States, before coming into force.
The Comprehensive Nuclear Test Ban Treaty Organisation (CTBTO) said recent positive signals from the Obama administration will persuade other countries to ratify. A conference is being held in New York this month to speed up the process.
Scrap Trident, voters tell Brown – UK Politics, UK – The Independent
Money should go on health and education instead, survey finds
The public wants Britain to scrap the Trident nuclear missile system but believes spending on health and education should rise each year, according to a ComRes poll for The Independent.
By a margin of 58 to 35 per cent, people believe that the £25bn renewal of the Trident programme should be abandoned because of the state of the public finances. The finding will strengthen the hand of ministers who are pressing Gordon Brown to cancel or delay the scheme as Labour prepares to unveil public spending cuts.
New Statesman – The UK's role in Diego Garcia: green fingers or red faces?
Sean Carey talks to Peter H Sand about his new book, United States and Britain in Diego Garcia.
Can you tell me more about the Marine Protection Area that the UK government is considering setting up around the Chagos islands?
Over the past six years, there has been an extraordinary scramble for ocean space by several big powers, all claiming jurisdiction far beyond their national territorial waters under the noble pretext of nature conservation. In April 2003, French President Chirac declared a 60-mile "ecological protection zone" in the Mediterranean, followed in September 2003 by the British Prime Minister Blair's proclamation of a 200-mile "environment protection and preservation zone" in the Chagos Archipelago, only to be outdone in June 2006 and January 2009 by US President Bush proclaiming several even larger "national marine monuments" around US atolls in the Pacific Ocean.
When I started to do research on all those new "green" ocean reserves, it turned out that most of them happened to enclose or adjoin some strategically important military bases – such as Guam, Wake, Johnston and Midway in the Pacific, or Diego Garcia in the Indian Ocean. That's what aroused my curiosity about the real motives behind this sudden wave of big-power environmentalism.
I'm still amazed by the number of otherwise politically literate people in the UK and the US who have little or no idea about the whereabouts of Diego Garcia, the fate that befell the people who once lived there, or know anything about the marathon legal process involved in trying to get at least some of them back to their homeland. Earlier this year, for example, Vince Cable told me that awareness of issues related to the Chagos Archipelago among his fellow parliamentarians was, as he put it, "close to zero". Was this one of the reasons that you decided to write a book on the subject?
40 years later, dust still hasn't settled from Project Rulison nuclear blast
The ground rippled when a nuclear blast shattered the earth beneath Doghead Mountain south of Rulison 40 years ago, witnesses remember.
It was an ocean wave that came across the valley, and you could see it coming at you clear as a bell, said Cristy Koeneke, who was a college freshman watching the detonation of Project Rulison from an observation tent set up several miles away, across the Colorado River.
The Project Rulison experiment was conducted Sept. 10, 1969. The federal government and private companies were trying to free natural gas from underground sandstone formations. The experiment continues to cause reverberations today because of the nuclear contamination it left behind.
The gas Project Rulison produced was less than anticipated and too radioactive to use. But hydraulic fracturing subsequently has unlocked the enormous gas reserves in the Rulison area and elsewhere in the Piceance Basin
Sudan Vision Daily News – Sudan Agrees with IAEA on Nuclear Energy Programms
The Sudanese government announced today that it signed a framework agreement with the International Atomic Energy Agency (IAEA) on developing a nuclear energy program.
The Sudanese cabinet session headed by President Omer Hassan Al-Bashir was briefed on the details of the agreement from minister of science and technology, Professor Ibrahim Ahmed Omer.
The spokesperson of Sudan's cabinet, Omer Mohammed Saleh said the understanding between the two sides also includes using nuclear technology to improving productivity in agricultural and livestock, enhance infrastructure to treat cancer patients, uncovering drug resistant malaria, new energy sources, a study of groundwater basins and feeding it and the production of medical isotopes.
ElBaradei's Swan Song by Gordon Prather — Antiwar.com
Director-General Mohamed ElBaradei  who was awarded the Nobel Peace Prize for his efforts to prevent Bush-Cheney-Bolton from launching a war of aggression against Iraq on the basis of false accusations about Iraq's nuclear programs, then verified by ElBaradei to be in compliance with its Safeguards Agreement with the International Atomic Energy Agency  has really had it tough the past several years.
ElBaradei has had to contend with a Board of Governors that has acted in blatant disregard of the governing articles of the IAEA Statute, violating Iran's inalienable rights affirmed not only in Iran's Safeguards Agreement and in the IAEA Statute, but also affirmed by the Treaty on Non-Proliferation of Nuclear Weapons.
The Associated Press: AP NewsBreak: Iran says US nuke documents 'forged'
Iran accused the U.S. on Friday of using "forged documents" and relying on subterfuge to make its case that Tehran is trying to build a nuclear weapon, according to a confidential letter obtained by The Associated Press.
The eight-page letter written by Iran's chief envoy to the U.N. nuclear agency in Vienna denounces Washington's allegations against the Islamic Republic as "fabricated, baseless and false." The letter does not specify what documents Iran is alleging were forged.
It also lashes out at Britain and France for "ill will and political motivation" in their dealings on Iran.
The Associated Press: Obama facing hurdles to nuclear disarmament goals
Five months after President Barack Obama, with great fanfare, called for a world free of nuclear weapons, a crucial step toward that goal is running into resistance.
There is little indication Obama will have the votes he needs for a cornerstone of his nonproliferation efforts: Senate ratification of a nuclear test ban treaty. If Obama can't get the treaty approved, he probably will have a hard time persuading the rest of the world to rein in nuclear weapon programs.
Daryl Kimball, executive director of the Arms Control Association, an advocacy group based in Washington, said the Obama administration needs to "work faster and harder" to build support in the Senate.
Indian scientists stir controversy over nuclear capability of New Delhi __Xinhua
Barely a week after an Indian atomic scientist raised a major controversy by claiming that the country's nuclear tests in Pokhran in 1998 were not "as successful as claimed", a couple of other top Indian scientists have also added fuel to the fire by calling for further tests to establish India as a true nuke power.
Experts say that the claims of atomic scientist K. Santhanam, who was associated with the Pokhran nuclear tests, and P.K. Iyengar, the former head of India's main nuclear body Atomic Energy Commission, have only stirred up doubts about India's nuclear capability not only in the "volatile" South Asian region but also in the world arena.
---
Department of Energy News
Hanford's B Reactor: A tour of the world's most toxic nuclear site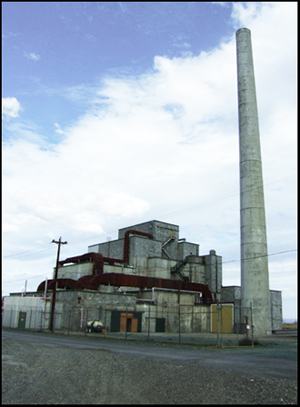 that once produced plutonium for our nation's atom bombs. That's how I spent my Labor Day weekend.
Located just outside of Richland, in eastern Washington State, the Hanford Nuclear Reservation spans 586 square miles on high desert plains. The mighty Columbia River marks the site's eastern boundary where its waters once served as the depository for a few of the reactors' contaminated effluent. Belly-high barbwire fencing, with phallic smoke stacks positioned next to its aging boxy structures, surrounds Hanford's dry austere landscape. The aura of this rough terrain, taken from the Wanapum tribe only 66 years ago, is evocative to say the least.
Hanford's 3-B Reactor. Photo by Chelsea Mosher
At noon on this particular Saturday a group of us climbed onto a bus in Richland to tour Hanford's notorious B Reactor, which was designated a National Historic Landmark in August of 2008. Constructed by DuPont in just 11 months back in the early 1940s, B was the first full-scale plutonium production plant in the world. This summer the Department of Energy, along with the help of the Fluor Corporation, provided regular public tours of the reactor, hoping that one day the facility will be turned into a national museum of sorts.
Hanford News: Email Story Print Story AddThis tool name close tool goes here Report: Gov't agency waives rules for hazardous materials shippers
The federal agency that regulates the transport of explosives, toxic chemicals, fireworks and other hazardous materials has for years quietly waived safety regulations because of its cozy relationship with industry, according to a congressional report.
The Pipeline and Hazardous Materials Safety Administration, which regulates shipment of potentially dangerous cargo by land, sea and air, also has ignored whether shippers have been involved in accidents or cited for violating regulations before granting or renewing the waivers, the report said.
The report was based on an investigation by the House Transportation and Infrastructure Committee, which has scheduled a hearing for Thursday on whether PHMSA is doing its job. The chief witness scheduled to testify at the hearing is Transportation Department Inspector General Calvin Scovel, who warned administration officials in late July that a separate investigation by his office had uncovered significant concerns.
Hanford News: DOE considers building another Hanford landfill
The Department of Energy is taking a look at building a new landfill in central Hanford to hold uncontaminated waste that's now being trucked 110 miles for disposal off-site.
"We're looking for greener ways to go," said Jim Butner, project manager for DOE contractor CH2M Hill Plateau Remediation Co.
The landfill could save taxpayer money and have environmental benefits, said Kevin Leary, a DOE environmental engineer.
The proposal is in early stages of development and a cost study has yet to be done. But Leary estimates that building a new landfill at Hanford could save $2 million over the life of the project just in the cost of fuel for transporting waste to the Roosevelt Regional Landfill.
That doesn't consider the reduction in the site's carbon footprint by eliminating the carbon dioxide production from 3.3 million miles of driving back and forth to Roosevelt.
"I don't think shipping it to Roosevelt is in the government's best interest," Leary said at a committee meeting of the Hanford Advisory Board.
Workers excavate Hanford pool that held spent fuel
Workers at the nation's most contaminated nuclear site have finished excavating a leaky pool built in the 1950s to hold spent fuel from nuclear reactors.
Successful demolition of the K East Basin at south-central Washington's Hanford nuclear reservation allows workers to begin digging up soil laced with some half-dozen contaminants, some of them radioactive, just 400 yards from the Columbia River.
The basin was one of the biggest environmental risks at Hanford, and it's almost historic that it's gone, said Dave Brockman, manager of the U.S. Department of Energy's Richland Operations Office, which oversees Hanford cleanup.
Hanford gets deadlines to fix underground contamination
The Hanford nuclear reservation now has deadlines of three to nine years to fix its plumes of underground radioactive and chemical contamination next to the Columbia River.
The last of the riverside plumes of radioactive liquids should be addressed by 2018, according to an August agreement that the U.S. Department of Energy signed with the U.S. Environmental Protection Agency and Washington's Department of Ecology.
DOE's Hanford Manager David Brockman briefed the Hanford Advisory Board on the agreement Thursday in Seattle. The 32-member board represents the Hanford political spectrum, including environmentalists, workers, Tri-Cities interests, health groups and others.
DOE studying how contaminants enter Columbia River – Mid-Columbia News | Tri-City Herald : Mid-Columbia news
New technology is providing information on how contaminated ground water from the Hanford nuclear reservation may be entering the Columbia River.
A study for the Department of Energy of where ground water seeps into the river and what contaminants it contains won't be completed until the end of the year. But already there is evidence showing ground water enters the Columbia River in upwellings away from its shores, said Larry Hulstrom, Washington Closure Hanford project lead for the Columbia River investigation.
It's generally been assumed that ground water enters the river in seeps and springs within the first 6 feet of its banks. But some of the ground water may become trapped below a hard layer in the ground and only seeps into deep areas of the river, rather than at its shores.
"We've never had the technology available to determine if it was upwelling further beyond 6 feet," Hulstrom said.
Study: Cancer in workers elevated at SRS | Aiken Standard | Aiken, SC
Those who worked at the Savannah River Site and other parts of the nation's weapons complex are at an elevated risk for developing cancer, according to a new study.
This finding came from a study of older construction workers at four U.S. Department of Energy nuclear weapons complex sites. It found an increased risk of developing cancer for Site workers, especially for construction workers who worked prior to the 1980s.
Conducted at institutions including Duke University and the University of Cincinnati, the study found that trade workers at SRS, Hanford in Washington, Oak Ridge in Tennessee and the Amchitka site in Alaska had significantly elevated asbestos-related cancers.
The study was funded by DOE and was published in the current issue of the American Journal of Industrial Medicine, a medical publication.
DOE established medical screening programs at the four sites starting in 1996. Workers participating in these programs have been followed to determine their vital status and mortality experience through Dec. 31, 2004.
According to the study, 8,976 former construction workers from Hanford, SRS, Oak Ridge and Amchitka were followed using the National Death Index to ascertain vital status and causes of death.
The Energy Daily: Ten-Year Probe Offers First View Of Los Alamos Releases
After 10 years of sifting through thousands of pages of classified records and overcoming secrecy obstacles at the nuclear weapons lab, independent investigators have provided the first rough estimates of radioactive and toxic releases from Los Alamos National Laboratory dating back to its earliest operations and the potential health impact of the nation's first atomic bomb blast on ranchers and other nearby residents in New Mexico.
Investigators for the Los Alamos Historical Document Retrieval and Assessment (LAHDRA) project released a draft final report in late June that—while far from definitive in its conclusions—said there was persuasive evidence from spotty, decades-old emissions monitoring data that radioactive releases during Los Alamos' early years were so significant that they could dwarf the cumulative releases from all of the Energy Department's other early nuclear weapons production sites.
In particular, the researchers said that although the lab did not monitor emissions from many of its earliest plutonium processing facilities, fragmentary records—especially "industrial hygiene," or worker safety, reports from 1955 and 1956—suggest plutonium releases in the late 1940s and early 1950s were much higher than has been acknowledged by the government to date.
Tennessee legislators push Chu for USEC loan guarantee  | knoxnews.com
State Sen. Randy McNally, a Republican from Oak Ridge, was among seven Tennessee senators who signed a letter asking Energy Secretary Steven Chu to intervene on behalf of USEC in granting a loan guarantee for the American Centrifuge Project.
McNally is chairman of the Senate Finance Committee.
Others who signed the letter were Speaker Pro Tempore Jamie Woodson, R-Knoxville, and state Sens. Steve Southerland, R-Morristown; Jim Tracy, R-Shelbyville; Mike Faulk, R- Church Hill; Tim Burchett, R-Knoxville; and Ken Yager, R-Harriman.
In a statement, McNally said, "The American Centrifuge Project is one of those key opportunities where we can promote innovative American technologie, while creating good-paying Tennessee jobs and reducing our dependence on foreign sources of energy."
---
Other Energy News
Swarm power for Germany – UPI.com
How about a power station in your basement?
In a bid to create a decentralized electricity grid, German carmaker Volkswagen is launching thousands of mini power plants that could be installed in the basements of any residential home.
Together with clean energy provider Lichtblick, Volkswagen plans to install up to 100,000 small power plants — able to generate heat and electricity — in people's homes to generate enough energy to offset two nuclear power plants. Taken together, all mini plants would have a capacity of 2 GW.
The project could lure many Germans away from traditional utilities toward decentralized energy generation, which experts say will be the buzzword of tomorrow's energy mix.
BBC NEWS | Harrabin's notes: Shipping out
Global shipping contributes about a billion tonnes of CO2. That's more than the entire economies of Germany or the UK.
Aviation lobbyists have gleefully highlighted the figures. They are a useful distraction from green assaults on the rise in aircraft emissions.
But the shipping industry indignantly rejects the comparison with aviation. The International Maritime Organisation says moving goods by ship is 80-100 times more efficient than by air.
---
Nuclear Editorial and Opinions
There's no future in nuclear energy – The Mercury Opinion: Pottstown, PA and The Tri County areas of Montgomery, Berks and Chester Counties (pottsmerc.com)
A reckless energy proposal to provide the nuclear industry with $700 billion in federal loan guarantees was revealed in a recent article, "In Alternative Energy Plan, GOP Calls for 100 New Nuclear Plants in 20 years" by Mosheh Oinounou. Evidence suggests that would expose U.S. citizens to more financial, environmental, and health harm and wouldn't provide additional energy for eight to 10 years at the earliest.
Every dollar directed to dangerous, polluting, and costly nuclear power in the energy bill is a dollar that won't be available for safer, more sustainable solar and wind power, which can be produced far sooner. Removing hundreds of billions in nuclear power giveaways (past and present), solar and wind power would be far cheaper without the risks. In this economy it's time to shift the entire financial burden to the nuclear industry where it belongs. This latest nuclear power money grab for $700 billion must be stopped. Enough unlimited tax incentives, loans, loan guarantees, and grants. Potentially a trillion dollars could be wasted on nuclear power that makes things worse, not better.
Letters: Nuclear power is the last straw | Environment | The Guardian
Nuclear power is not the answer to climate change (Guilty greens admit they could do more, 2 September). Indeed it could well undermine the development of the real solutions energy efficiency and renewable energy. And yet the Labour government has moved from a position of supporting a programme of replacing older nuclear plants to one of a radical expansion, with talk of a UK nuclear contribution of 35-40% "beyond 2030". Currently the UK gets 13% of its electricity from nuclear sources. The government has also indicated that it saw a major role for exporting UK nuclear technology and expertise. Gordon Brown has indicated that he believes the world needs 1,000 extra nuclear power stations and has argued that Africa could build nuclear power plants to meet growing demands for energy. In 2009 a new UK Nuclear Centre of Excellence was announced to "promote wider access to civil nuclear power across the world", with an initial budget of £20m.
Clean up West Valley : Opinion : The Buffalo News
Floods and landslides expose risk of incomplete radiation cleanup
The coalition urging state and federal officials to do a full cleanup of the state's largest nuclear waste site, at West Valley, has a clear understanding of the implications of doing nothing.
Doing nothing means that far into the future, the legacy of West Valley will be the way in which we treated our natural resources. Will Lake Erie be a clean body of water free from radioactive-waste pollutants? Or will it contain evidence of neglect and of a refusal to take responsibility for the highly toxic nuclear wastes buried in, or leaking from, the decommissioned reprocessing site south of Buffalo?
There are already signs that should heighten concerns.
News & Star | Opinion | Letters | Where is the nuclear inquiry?
Body-snatching, poisoning and infanticide, the nuclear industry does it all.
Even if the mantra Nuclear is Carbon Free were true flying pigs are still flying pigs, not angels.
If nuclear power led to freedom from oil then why is France's per capita consumption of oil higher than in non-nuclear Italy, nuclear phase-out Germany or the rest of the EU?
Even if nuclear was everything the Government and industry claimed regarding CO2 that would not justify new build.
The Top Nuclear Stories is published twice weekly. It is a produced
using a combination of social bookmarking and programming.
You can view or join the public group and add your own stories
by going here -> http://groups.diigo.com/groups/nukenews