The Matrix guy… Mr. Anderson… I manage a large community center. Our largest and oldest tenant left the building last week leaving 20 years of work in jeopardy… Not to mention the possible loss of a home for the archives of the anti-nuclear movement in Northern Cal. Dark side vs. light side.
I'm not gonna be doing much on this issue for awhile.  Will try and keep the newsletter up, was also in the middle of working on the 75th anniversary of the 1934 West Coast general strike (my building played a central role).
Lots of interesting news as usual…

---
Top Nuclear Stories Index
---
Nuclear Reactor News
BBC NEWS| Nuclear dawn delayed in Finland
When it is finished, Finland's Olkiluoto 3 (OL3) nuclear reactor will be the biggest the world has ever seen, the excavation site alone is the size of 55 football fields.
It was to have been a pilot project for bigger, better, cleaner, Generation III reactors, which would lead the charge back to nuclear power in a continent which had gone cold on atomic energy after the accidents at Chernobyl and Thee Mile Island.
DutchNews.nl – Court bans nuclear power station plan
Energy company Essent cannot transfer economic ownership of its half of the Netherlands only nuclear power station to Germany's RWE, a court in Arnhem ruled on Friday.
Essent and RWE came up with the plan as part of Essent's €9.3bn takeover by RWE. According to its statutes, the Borssele plant cannot be owned by a foreign listed company.
So Essent suggested giving economic ownership to RWE while its current shareholders – local and provincial councils – would retain legal ownership of the Zeeland facility.
Power firm Delta, which owns the other half of Borssele, went to court to have the transfer stopped. It wants to take over Essent's 50% share in the plant and refuses to amend the statutes.
Vt. Yankee clears another hurdle to 20 year extension: Times Argus
The Atomic Safety and Licensing Board has knocked down one of the last hurdles to final federal approval for another 20 years of operation of the Vermont Yankee nuclear plant.
The quasi-judicial board held hearings last summer in Newfane on environmental and safety concerns raised by environmental groups. It ruled Wednesday it had dismissed the final challenge by the New England Coalition, an anti-nuclear group.
3 groups oppose nuclear plant
The federal Atomic Safety and Licensing Board on Wednesday granted standing to three petitioners who challenged the proposed Progress Energy Florida nuclear power plant in Levy County and will hear arguments on three of their legal arguments on why the plant shouldn't be built.
The Green Party of Florida, the Ecology Party of Florida and the Nuclear Information and Resource Service argue::
•Progress Energy's environmental report inappropriately characterized as small certain impacts in building and operating the facility, including impacts to wetlands, the underlying Floridan aquifer system and the Withlacoochee and Waccasassa rivers, among other issues.
•The environmental report assumes certain radioactive waste will be promptly shipped offsite and fails to address the environmental impacts if waste must be managed for a longer period.
•The safety analysis report makes the same assumption about shipping and handling radioactive waste.
Where the U.S. government researches a nuclear future – CNET
News
On July 17, 1955, this tiny town, which might otherwise have forever escaped notoriety of any kind, was put on the map for a very historic reason: It became the first
place in the "free world" to be powered by "electrical energy developed from the atom."
The power was generated by an experimental reactor run by the nearby National Reactor Testing Station, and the flipping of the switch seemed to usher in a new era for the United States and the world: the nuclear era.
Over time, the U.S. and other countries grew more and more attracted to the idea of nuclear power as a major alternative to fossil fuel-based power. But by the 1980s and early 1990s, the country had lost its appetite for the fuel source. It was seen as dangerous, too closely related to nuclear weapons, and too productive of nuclear waste, and gradually, the number of working nuclear power plants got smaller and smaller. In many places, in fact, the mere mention of nuclear power will draw a dirty stare.
Reactor pressure vessel shipped | Japan Times

Chugoku Electric Power Co. showed reporters Tuesday the reactor pressure vessel that will contain the nuclear fuel for a power plant in Matsue, Shimane Prefecture.
Heavy lifting: A pressure vessel that will contain the nuclear fuel for a power plant in Matsue, Shimane Prefecture, is removed from a plant in Kure, Hiroshima Prefecture, on Tuesday. KYODO PHOTO
The 21-meter-high, 910-ton device was taken from its plant in Kure, Hiroshima Prefecture, and put on a cargo ship as reporters and photographers watched.
The pressure vessel will be transported 480 km to the nuclear plant in Shimane, which is scheduled to be activated in December 2011.
Associated Press: NRG Energy turns down Exelon's revised offer
NRG Energy Inc. said Wednesday that it has turned down Exelon Corp.'s revised hostile takeover bid of $8 billion in stock because it undervalues the business.
Last week Exelon, the nation's largest nuclear power company, sweetened its offer by about $1 billion because of newly identified cost savings and NRG's recent $287.5 million deal for Reliant Energy's Texas retail business.
In a letter to Exelon CEO John Rowe, Princeton-based NRG said it found the new bid was not in its shareholders' best interest but said it represented a "step in the right direction."
NRG said it is still open to any proposal that properly accounts for its "fundamental value and extraordinary growth prospects." Exelon, Chicago, previously said that its most recent bid was its "best and final offer."
Progress Energy's proposed Levy County nuke plant hits another
roadblock – St. Petersburg Times
Progress Energy's plans for its new Levy County nuclear plant hit another potential roadblock
Wednesday when an arm of the Nuclear Regulatory Commission ruled that the Green Party of Florida and two other groups can challenge the plant's federal permit.
In a 112-page ruling, the NRC's Atomic Licensing Board found that the Green Party and its allies had successfully raised "certain major issues" about the plant's environmental impact that deserve a full-fledged legal hearing with oral arguments.
One issue: The utility has yet to figure out where it will send the new plant's radioactive waste, and thus may have to store it on site longer than expected.
Head of German nuclear plant sacked after reactor breakdown : Europe World
Swedish-based electricity group Vattenfall sacked the head of one of Germany's nuclear power stations on Tuesday, three days after a short circuit crippled the reactor he was in charge of. Although the fault did not involve the reactor itself, it has brought the controversial issue of nuclear power back into play just three months before the country's general election.
The incident occured at the Kruemmel reactor east of Hamburg, one of Germany's 17 reactors.
Vattenfall blamed the plant manager, whom it did not name, for failing to install discharge detectors on a transformer as promised to the German authorities.
It added that the two electrical transformers supplying power to on-site machinery would not be repaired, but completely replaced after one of the units failed Saturday.
British Energy probes incident at nuclear plant | Reuters
An incident in late June at the Dungeness B power station near London has been provisionally rated at level two on the seven-tier International Nuclear Event Scale (INES), the EDF-owned operating company said on Tuesday.
While connecting new fuel to a fuel plug unit on June 29, a piece of rubber was found to have become trapped, threatening the integrity of the connection.
"The coupling did not fail, there was no plant damage, no staff were injured and there was no release of radioactivity," plant operator British Energy said in a statement.
Cooper:Â Escalating Nuclear Reactor Costs Seen in Major Reversals for Industry on Wall Street and in Texas, Canada
Ratings Warning From Moody's Followed by Mothballing of New Reactor Plans in Texas and Ontario; Developments in Line with Cooper Report from June Projecting Trillions in Excess Costs for Nuclear, Compared to Combination of Renewables and More Efficiency.
WASHINGTON–(BUSINESS WIRE)–Three major developments in the nuclear power industry in late June underscore the key findings of the "The Economics of Nuclear Reactors," a report released on June 18, 2009 by economist Dr. Mark Cooper, a senior fellow for economic analysis at the Institute for Energy and the Environment at Vermont Law School. The Cooper report finds that it would cost $1.9 trillion to $4.1 trillion more over the life of 100 new nuclear reactors than it would to generate the same electricity from a combination of more energy efficiency and renewables.
Available online at http://www.vermontlaw.edu/Academics/Environmental_Law_Center/Institutes_and_Initiatives/Institute_for_Energy_and_the_Environment/New_and_Noteworthy.htm, the Cooper analysis of over three dozen cost estimates for proposed new nuclear reactors shows that the projected price tags for the plants have quadrupled since the start of the industry's so-called "nuclear renaissance" at the beginning of this decade – a striking parallel to the eventually seven-fold increase in reactor costs estimates that doomed the "Great Bandwagon Market" of the 1960s and 1970s, when half of planned nuclear reactors had to be abandoned or cancelled due to massive cost overruns.
Cooper said that three late June developments provide new evidence of the validity of the cost-related concerns documented in his report:
Report: Nuclear renaissance is hype – Brattleboro Reformer
If plans to build a new fleet of nuclear power plants make it past the drawing board, the cost to taxpayers and electricity consumers could be massive, according to a new study released by the Institute for Energy and the Environment at Vermont Law School.
In a 78-page report, economist Mark Cooper concluded that investing the money in efficiency and renewable power would be more economical than building new nuclear power plants.
"The likely cost of electricity for a new generation of nuclear reactors would be 12 to 20 cents per kilowatt hour, considerably more expensive than the average cost of increased use of energy efficiency and renewable energies at 6 cents per kilowatt hour," stated a summary of the report.
Cooper's report found that during the life of 100 new nuclear reactors the cost to ratepayers and American taxpayers could be between $1.9 trillion to $4.1 trillion more than the same power generated by a combination of energy efficiency and renewable power.
---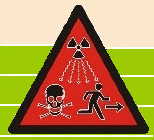 Nuclear Health and Safety News
Residents Of Irradiated Russian Village To Be Relocated By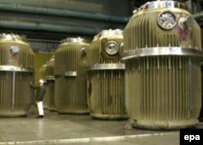 Year's End – Radio Free Europe
CHELYABINSK, Russia – Resident of Muslimovo, in Russia's Chelyabinsk Oblast, will be fully relocated by the end of the year because of nuclear contamination in the village, RFE/RL's Tatar-Bashkir Service reports.
The ethnic Tatar-populated village and much of the surrounding region was heavily contaminated in 1957 by the infamous explosion at the nearby Mayak nuclear station.
Russia's oversight body for nuclear power, the Rosatom Nuclear Energy State Corporation, and Chelyabinsk Oblast authorities agreed on the village's relocation in 2006, and some 690 families have been relocated since then. About 150 families still live there.
Local authorities plan to plant trees where the village stood after residents have been fully relocated and the village has been decontaminated by the end of 2009.
An estimated 500,000 people have been affected by radiation from Mayak, and large tracts of land have been polluted.
Nuclear reactor accident in 1959 remains vivid for former Field Lab worker: Ventura County Star
Santa Susana Field Laboratory history
* Data fuzzy on severity of two U.S. accidents
Rocketdyne Propulsion and Power became one of the nation's main builders of rocket engines during the Cold War, and later became a major producer of "Star Wars" defense technology. Atomics International, a separate division of Rocketdyne's parent corporation, also set up shop at the 2,850-acre Santa Susana Field Laboratory south of Simi Valley, where it operated 10 small nuclear test reactors.
The legacy of technological innovations at the Field Lab co-exists with a reality of chemical and nuclear contamination over a period of more than 50 years:
LancasterOnline.com:News:Tritium found at Peach Bottom
Levels of tritium six times higher than federal standards were identified at Peach Bottom Atomic Power Station in Delta earlier this week.
Exelon Nuclear reported Friday that tritium had been discovered in a localized area on the nuclear plant's property by plant workers performing environmental monitoring.
The tritium, which at high levels has been linked to cancer, was identified Wednesday from a sample taken Monday.
The highest sample concentration showed tritium levels of approximately 123,000 picocuries per liter of water, a news release from Exelon said. A picocurie is one-trillionth of a curie, a measurement of radioactivity.
The U.S. Environmental Protection Agency's standards allow no more than 20,000 picocuries per liter in the environment.
"This is not a public or employee health and safety issue, but we are committed to being open about the status of our plant operations," Peach Bottom site vice president Bill Maguire said in the news release.
Three more "special exposure cohorts" for EEOICPA | knoxnews
The Labor Dept. today released information on three more employee groups with "special exposure cohort" designations, which should make it easier for them to gain compensation under the Energy Employees Occupational Illness Compensation Program Act.
In statements distributed to the news media, the Labor Dept. said it had notified the employees or their survivors of the designation, which includes a "presumption" that workplace explosure caused their illness if they were diagnosed with any of the 22 specified cancers.
The newly designated special exposure cohorts were:
Isotope reactor not needed
A new face of nuclear medicine; Other materials may be able to take the place of isotopes (SP, July 4). These "other materials" are also radioisotopes, not substitutes for them.
The difference is that they are produced in cyclotrons rather than in nuclear reactors. In fact, the first technetium-99m (the favoured isotope mentioned) was produced in a cyclotron about 12 years before the first reactor was built.
Fuel rods damaged at jinxed German nuclear plant – Summary :
Europe World
Berlin – Swedish electricity giant Vattenfall admitted Thursday to additional problems at one of its German nuclear power stations, which caught fire several days ago just after a two-year refit from a previous fire. Blunders at the Kruemmel power
station have turned nuclear safety into an election issue in Germany.
Though neither of the fires was in the reactor itself, Vattenfall said it had also discovered at least one of the 80,000 rods of uranium inside the reactor was "defective."
The defect was not connected to the shutdown of the reactor during an electrical transformer fire on Saturday. Engineers are to take the lid off the idled reactor on Friday to search for the rods, Vattenfall said.
Tuoma Hatakka, chief executive of Vattenfall Europe, the German subsidiary which runs several of the 12 nuclear power stations in Germany, insisted in Berlin, "My summary is simple: Kruemmel is safe."
Brendan DeMelle: 'Justice for Vieques': Resolutions Passed by Both Houses of Puerto Rican Legislature
The United Nations and both houses of the Puerto Rican Legislature have now passed resolutions supporting the people of Vieques in their struggle with disease, contamination and neglect from the United States Navy's 60-year bombardment of the island.
When will the Obama Administration follow through on Obama's campaign promise to clean up the island and provide justice for the Vieques residents sickened by the Navy's actions?
FR: NIOSH public hearings on radiation safety
Advisory Board on Radiation and Worker Health (ABRWH or Advisory Board), National Institute for Occupational Safety and Health (NIOSH) In accordance with section 10(a)(2) of the Federal Advisory Committee Act (Pub. L. 92-463), and pursuant to the requirements of 42 CFR 83.15(a), the Centers for Disease Control and Prevention (CDC), announces the following meeting of the aforementioned committee: Board Public Meeting Times and Dates: (All times are Eastern Time): 1:30 p.m.-5:45 p.m., July 27, 2009. 9 a.m.-5:30 p.m., July 28, 2009. 9 a.m.-3 p.m., July 29, 2009. Public Comment Times And Dates: (All times are Eastern Time): 7 p.m.-8 p.m., July 27, 2009. 5:45 p.m.-6:30 p.m., July 28, 2009.
Sweden presses Vattenfall on nuclear safety | Reuters
* Swedish govt demands explanation of nuclear problems
* Swedish authority says Ringhals plant must boost safety
* Says plant has not solved lingering safety concerns
– Sweden demanded on Wednesday that state-owned power utility Vattenfall provide an account of its work on nuclear safety after problems at one of its plants in Germany and security concerns at another in Sweden.
The government's request was made after Swedish authorities earlier on Wednesday ordered the utility's majority-owned Ringhals nuclear plant, located south of the city of Gothenburg in south-west Sweden, to take steps to improve safety.
The decision by the Nordic country's nuclear watchdog came in the wake of a failed restart of Vattenfall's nuclear plant at Kruemmel, northern Germany, which caused power outages across the city of Hamburg on Saturday.
POGO: DC Government Considering Strong Whistleblower Protection Bill
As part of POGO's effort to identify good government practices at the state and local level, I attended the DC City Council's Committee on Government Operations and the Environment's June 26 hearing on the "Whistleblower Protection Amendment Act of 2009." It will likely become law, as 12 of the 14 council members signed on to introduce the bill. If the components of the bill remain the same through the mark-up process, it could be one of the most protective and comprehensive whistleblower protection laws in the nation. (For a look at how your state ranks on whistleblower protection, check out PEER's great analysis.)
First off, I want to commend the Committee staff for following the good oversight hearing practice of having those most affected by the legislation speak first (the whistleblowers), followed by the subject matter experts (public interest groups), and lastly the government panel. This format, which we recommend during our COTS training to congressional staffers,
ANWAG responds to Labor Dept.'s response | knoxnews.com
Antoinette Bonsignore, writing on behalf of the Alliance of Nuclear Worker Advocacy Group, has responded the Labor Dept.'s recent response (by Rachel Leiton) to the group's criticisms of the federal agency and the performance evaluation of the sick nuclear workers compensation program.
The letter states that ANWAG stands behind its earlier criticisms and said important issues continue to be ignored by the Labor Department.
Here is a copy of the letter, dated today:
ALLIANCE OF NUCLEAR WORKER ADVOCACY GROUPS
AFP: Inexplicable leukemias rock small German rural region

For 20 years, children from a small rural northern German region — where Alfred Nobel invented dynamite — have been contracting leukemia at a higher rate than anywhere else in the world and no one knows exactly why.
Nineteen cases of leukemia among children under 15 have been recorded since 1989 in the region of Elbmarsch, some 30 kilometres (19 miles) from the city of Hamburg, three or four times the average rate.
"Such a high rate of leukemia is unique in the world," according to Hayo Dieckmann, a health official in the nearby town of Lueneburg who is also a medical doctor.
Authorities in this area, which bills itself as a center for energy and scientific research, have carried out various studies and tests but failed to come up with conclusive results accepted by all parties as to why it should be a leukemia hotspot.
Campaigners, however, point out that within two kilometres of the region lie the Kruemmel nuclear power station and the GKSS scientific research centre, both of which they believe are to blame for the leukemia outbreaks.
NEI: UK regulator responds to Sizewell A leak criticis
The UK nuclear regulator has defended its decision not to prosecute licensee Magnox Electric for a 2007 leak in a water storage tank at the UK's shut down Sizewell A nuclear power station. Had the leak continued to go unnoticed, some spent fuel might have been exposed to the air, risking a potential release of radioactivity. But the regulator argued that even then the fuel would have been sufficiently cooled.
It also contends that its regulatory method, a 'direction' was appropriate, and fixed the problem without having to go through the lengthy legal process required in a prosecution.
In addition, it has published a formerly classified briefing paper from January 2009 that gives a detailed overview of the Nuclear Installations Inspectorate's structure and resources. The paper was released after a freedom of information act application.
Canada isotope reactor idled until October -report | Reuters
A Canadian nuclear reactor that normally produces a third of the world's medical isotope supply will be idled until at least October and likely longer, the Globe and Mail reported on Tuesday, citing unnamed sources.
The Chalk River reactor in eastern Ontario has been out of operation since May 17 because of a heavy water leak.
The Toronto-based newspaper, citing sources close to the situation, said government-owned Atomic Energy of Canada Ltd. plans to hold a briefing on Wednesday, when they are expected to announce they need more time to carry out repairs.
Cancer Spotlight on Asia and Pacific Region

Some of the world´s leading cancer control specialists met at IAEA headquarters in
Vienna 29 June – 1 July to discuss strategies for fighting the growing cancer burden in Asia and the Pacific region.
Cancer is fast becoming a major global health problem. It´s estimated that by 2020 there will be some 15 million new cancer cases a year, the majority of them in developing countries. Asia alone can expect up to 5 million cancer deaths annually. To effectively combat this trend, cancer control planning needs to be tailored to meet a country's specific requirements and resources. Outside support can play a crucial role.
FACTBOX: The International Nuclear Event Scale | Reuters
More than 20 years after the Chernobyl disaster, public fear of nuclear power remains strong.
But nuclear accidents are very rare and the industry is one of the most tightly regulated, with a global system of measuring the threat posed to public safety.
The International Nuclear Event Scale (INES) was designed by the International Atomic Energy Agency (IAEA) and the Organization for Economic Co-operation and Development (OECD).
ANSI, NIST publish report on nuclear energy standards
The American National Standards Institute (ANSI) and the National Institute for Standards and Technology (NIST) have published a meeting report on the first gathering of the Nuclear Energy Standards Coordination Collaborative (NESCC).
NESCC is a joint initiative to identify and respond to the current needs of the nuclear industry. The activity provides a cross-stakeholder forum to facilitate
and coordinate the timely identification, development, and revision of standards for the design, operation, development, licensing, and deployment of nuclear power plants. Standards for other nuclear technologies, including advanced reactor concepts,
will also be addressed.
On June 1, 2009, more than thirty individuals gathered at the NIST headquarters in Gaithersburg, Md., for the inaugural NESCC meeting. Attendees first discussed the intent of the activity, which is focused on collaboration and coordination rather than standards development. Ambler Thompson, Ph.D., of NIST and Fran Schrotter of ANSI then led participants in a thorough review of the group's charter, and
the group agreed on very minor revisions to the document. The American Society of Mechanical Engineers (ASME) and the American Nuclear Society (ANS) indicated that they would need to seek their respective Board approvals at upcoming meetings.
The charter will be finalized based upon any comments from ASME, ANS, or any other interested stakeholder, provided such comments are received by ANSI by close of business on Wednesday, July 15.
ABC North and West SA – Atomic test veterans launch
class action
A class action is being launched against the Federal Government by a group of Australian veterans of British atomic tests in the 1950s and 1960s.
They are seeking compensation for ill health as a result of exposure to the tests at Maralinga in South Australia's far west.
Their action follows a court ruling in Britain which has allowed veterans there to sue the British Government.
Ric Johnstone from the Australian Nuclear Veterans Association says many veterans have already died, but they are determined to press on with the court case.
"We could be long gone by the time it comes to a conclusion, but we're concerned mostly about our offspring and some of those will still be around in 40 or 50 years to come, we hope," he said.
"And if they have any problems related to the exposure of their parents, then that should be covered by the Federal Government.
FR: BOR: Navajo-Gallup Water supply project
Navajo-Gallup Water Supply Project, New Mexico AGENCY: Bureau of Reclamation, Interior.
ACTION: Notice of Availability of the Navajo-Gallup Water Supply Project Planning Report and Final Environmental Impact Statement FES 09-10.
SUMMARY: Pursuant to the National Environmental Policy Act of 1969 (as amended), Public Law (Pub. L.) 92-199, and the general authority to conduct water resources planning under the Reclamation Act of 1902 and all acts amendatory thereof and supplementary thereto, the Bureau of Reclamation (Reclamation), in cooperation with the Navajo Nation, Jicarilla Apache Nation, City of Gallup, State of New Mexico, Bureau of Indian Affairs, Indian Heath Service, Navajo Tribal Utility Authority, and Northwest New Mexico Council of Governments, has prepared and made available to the public a Planning Report and Final Environmental Impact Statement (PR/FEIS). This document was undertaken to provide a discussion for the (1) Various ways to provide a municipal and industrial (M&I) water supply to the Navajo Nation, City of Gallup, and Jicarilla Apache Nation; (2) identification of a preferred alternative; and (3) associated environmental impacts and costs of the No Action and two action alternatives.
Idaho downwinders see a better chance for financial help  | Idaho Statesman
Health care push could help residents of Idaho and Montana gain compensation, they say.
WASHINGTON, D.C. – For years, Idaho residents downwind of Cold War-era nuclear weapons testing have fought for recognition.
This year, the downwinders believe they'll finally get their opportunity, in the form of federal legislation that could make a federal compensation fund available to residents of Idaho and Montana with cancer attributable to fallout from testing in the 1950s and 1960s.
"I think it has a better chance this time than it's had for a long time," said Tona Henderson, an Emmett resident and one of the leading advocates for downwinders in Idaho. "I'm not necessarily a supporter of Barack Obama, but he's bringing up health care and health issues, and I think there are more people in Congress who already are thinking in that vein."
Maralinga A-bomb vets to file class suit | The Australian
A GROUP of nuclear veterans will launch a class action against the federal government this week seeking compensation for exposure to atomic tests at Maralinga in the 1950s and 1960s.
Led by Australian Nuclear Veterans Association national president Ric Johnstone, the group has been buoyed by a ruling last month in Britain's High Court allowing British veterans suffering from ill health to pursue a class action against the Ministry of Defence.
Mr Johnstone, a former RAAF mechanic who decontaminated vehicles used at Maralinga during the nuclear testing, told The Australian a team of lawyers was drafting a letter to send to Kevin Rudd and Veterans Affairs Minister Alan Griffin this week.
The group will then lodge a statement of claim with the Federal Court seeking undisclosed damages — likely to be "several million dollars" — from the federal government.
Legacy of the Chernobyl disaster  | The Guardian
Exposure to radiation in an incident like the 1986 Chernobyl disaster ruins the health of several generations of people, not just those who lived in the vicinity at the time.
"The effects of Chernobyl on human health will continue for many years to come in the form of anything from an abnormal limb to an extremely severe cancer," explained Dr Tony Nicholson, the vice-president of the Royal College of Radiologists and dean of its clinical radiology faculty.
Radiation damages men's sperm and women's eggs, meaning their children can be born with congenital defects such as a serious heart condition or brain abnormality. "Some of these defects will be fatal, others will require surgery to correct them and all will severely affect the child's quality of life," said Nicholson. Women exposed to radiation also have a much higher chance of miscarriage.
---
NRC News
NRC security inspection report for 2008 identifies 133 findings
NRC security inspections identified 133 findings in 2008, the agency said in a public version of an annual report to Congress released July 10. NRC said in a July 10 statement that "the report covers the NRC's security inspection program, including force-on-force exercises, for commercial nuclear power reactors and certain nuclear fuel cycle facilities for calendar year 2008." Of the 133 findings from a total of 182 security inspections conducted last year, the NRC said "125 were of very low security significance and eight were of low-to-moderate security significance. All were corrected immediately or compensatory measures put in place, if necessary. Details of the findings are considered sensitive and not released to the public." The public version of the report is on NRC's web site at www.nrc.gov/reading-rm/doc-collections/congress-docs/correspondence/2009/boxe r-06-30-2009.pdf.
The Atomic Safety and Licensing Board ruled that the Green Party of Florida and two other environmental groups could challenge Progress Energy's plan for two new nuclear reactors. | Star-Banner | Ocala, FL
Progress Energy's road to building its proposed nuclear power plant in Levy County northwest of Dunnellon is becoming anything but smooth.
On Wednesday, the Atomic Safety and Licensing Board – an arm of the federal Nuclear Regulatory Commission – ruled that the Green Party of Florida and two other environmental groups could challenge the utility company's plan for two new nuclear reactors and had successfully raised major concerns about the plant's potential environmental impact.
That means Progress Energy will have to argue its case about those environmental issues during a legal hearing, including in oral arguments, or change some of its construction plans.
FR: NRC: NRG Exelon proposed merger
Exelon Corporation and NRG Energy, Inc.; South Texas Project, Units 1 and 2; Notice of Consideration of Approval of Application Regarding Proposed Merger of NRG Energy, Inc. and Exelon Corporation, and Indirect Transfers of NRG South Texas LP's Facility Operating Licenses, and Opportunity for a Hearing The U.S. Nuclear Regulatory Commission (the Commission, NRC) is considering the issuance of an order under Title 10 of the Code of Federal Regulations (10 CFR) Section 50.80 approving the indirect transfer of control of the Facility Operating Licenses, which are numbered NPF-76 and NPF-80, for the South Texas Project (STP), Units 1 and 2, respectively, to the extent held by NRG South Texas LP (NRG South Texas).
AllGov – Chairman of the Nuclear Regulatory
Commission: Who Is Gregory Jaczko?
On May 13, 2009, President Obama has turned to Gregory B. Jaczko, a PhD physicist
with critical views of the nuclear power industry to chair the Nuclear Regulatory
Commission (NRC), which is the foremost agency overseeing atomic energy. Senate
confirmation was not required because Jaczko was already a member of the commission.
At present, he is the only Democrat on the NRC, but that is expected to change soon. Former Chairman Dale Klein and Kristine Svinicki are Republicans, but two seats on the five-member commission are vacant. Although no more than three members of any one political party can be appointed to the commission, it is expected that President Obama will name two additional Democrats, creating a 3-2 majority.
Born October 29, 1970, in Norristown, Pennsylvania, and raised in Albany, New York, Dr. Jaczko earned a bachelor's degree in physics and philosophy from Cornell University in 1993, and a doctorate in theoretical particle physics from the University of Wisconsin at Madison in 1999. Always interested in politics as well as science, while still at graduate school Jaczko applied for an American Association for the Advancement of Science (AAAS) Science and Technology Policy Fellowship, which paid him to work with Rep. Edward Markey (D-Mass.) as a Congressional Science Fellow. At the same time, he worked as an adjunct professor at Georgetown University teaching science and policy.
---
Nuclear Fuel Cycle News
High hopes for uranium miners | The Australian
Explorer Uranium Equities (UEL) has just signed its third deal with global uranium giant Cameco, a joint venture over the Rudall River uranium project in Western Australia, which happens to be just 25km from the huge Kintyre deposit now owned by Cameco (in partnership with Mitsubishi). This comes just a month after UEQ announced the start of drilling at Lake Blanche, South Australia, where Cameco is earning 51 per cent; there is a third joint venture between the companies in the Northern Territory.
Official seeks funding for uranium study | GoDanRiver
While the commonwealth waits for a study to begin to determine whether uranium can be mined and milled safely in the state, the head of the Virginia Coal and Energy Commission is seeking funding for the study.
So far, the sole entity that has expressed willingness to pay for the study is Virginia Uranium Inc., said Delegate Terry Kilgore, R-1st District, chairman of the VCEC.
"They're the only ones who have offered funding," Kilgore said, adding that he will try to obtain funding from environmental groups such as the Sierra Club, the Piedmont Environmental Council or other organizations.
The commission is responsible for arranging financing of the study. The VCEC's Uranium Mining Subcommittee approved the first part of the study, which is expected to cover the technical aspects of mining and milling, in May. Kilgore said the study's first portion would cost about $1.2 million. The second phase, which would cover uranium's economic impact but has not yet been approved by the subcommittee, will cost about $500,000, Kilgore said.
Associated Press: Land added to proposed Colorado uranium operation
A Canadian company hoping to open a uranium mine in northern Colorado has obtained options for up to 3,585 more acres, plus access to minerals it owns under the land.
Powertech Uranium Corp. said Wednesday that the option agreements are for land on the northern edge of its Centennial Project in Weld County, plus associated water, mineral and lease interests.
Chief Financial Officer Thomas Doyle declined to release financial details of the agreements.
Landowners M.J. Diehl & Sons Inc., Howard Diehl and Donna Diehl, and Thomas Varra and Dianna Varra declined to comment.
Powertech says its gross mineral rights at the project are now 9,615 acres, up from 7,320 acres. It says its surface use area rose to 7,262 acres from 3,677 acres.
Reprocessing is no solution: Rutland Herald Online
A June 25 opinion editorial by a vice president for Entergy Nuclear about nuclear waste reprocessing proposed that "reprocessing can reduce the amount of radioactive material."
Few countries in Europe and Asia have such programs because these have been financially and environmentally catastrophic.
The Bush administration began the new push for a Global Nuclear Energy Partnership. In 1979 a United States naval nuclear engineer and president, Jimmy Carter, ended this dangerous program.
Reprocessing spent nuclear fuel was supposed to be one alternative to lots and lots of mining forever and forever. The biggest experiment in reprocessing was at Sellafield in Britain. In 2005, after decades of contamination and leaks and general spewing of horrible matter into the ocean, air, and land around the reprocessing plant, Sellafield was shut down because a bigger-than-usual leak of fuel dissolved in nitric acid —some tens of thousands of gallons — was discovered. It contained enough plutonium to make about 20 nuclear bombs.
Loan guarantee expected by USEC in August | Chillicothe Gazette
A decision by the U.S. Department of Energy on whether the United States Enrichment Corp. (USEC) should receive a federal loan guarantee for the American Centrifuge plant in Piketon should come next month, the company says.
"Based on ongoing discussions with DOE, we expect a decision on a conditional commitment by early August," said Philip G. Sewell, senior vice president of American Centrifuge and Russian HEU.
The company has repeatedly said the loan guarantee is essential to keeping the project – which is expected to keep and create thousands of jobs in an area with double-digit unemployment – alive.
Sewell said the company is working on a Plan B strategy in case the guarantee is not secured.
USEC Anticipates Loan Guarantee Decision by Early August
USEC Inc. (NYSE:USU) today announced that it expects the U.S. Department of Energy (DOE) to make a decision on a conditional commitment for a loan guarantee by early August. A loan guarantee conditional commitment would allow USEC to continue deployment of its American Centrifuge Plant, currently being built in Piketon, Ohio, and would ensure the security of thousands of jobs created across the country by the plant's construction and manufacturing activities.
The Company also said that at the direction of its board of directors it is preparing demobilization plans for the American Centrifuge Plant if it does not receive a conditional commitment by early August. USEC announced in February a slowdown in the planned escalation of spending on the project and has stated that a further delay in obtaining a DOE loan guarantee would require the Company to implement further project spending reductions.
Cibola Beacon – Commemoration set for uranium spill site
The Multicultural Alliance for a Safe Environment, a coalition of community groups affected by uranium mining and committed to renewable energy development, announces the 30th anniversary commemoration of the Church Rock uranium tailings spill on July 16.
The purposes of the event are to remember and honor the Dine communities that were affected by the largest release of radioactive waste in U.S. history, and to reaffirm the Navajo Nation's ban on uranium mining and processing, as set forth in the Dine Natural Resources Protection Act of 2005.
A prayer walk will be held on State Route 566 from Red Water Pond Road next to the Northeast Church Rock Mine to the site of the spill across from the United Nuclear Corp. mill site and ending at the King Family Ranch on Old Churchrock Mine Road at SR 566 – a distance of about five miles. Prayers for healing will offered at the start of the walk and at the spill site. The walk will end at the King Ranch with a press conference where Navajo Nation elected officials will reaffirm the Navajo Nation ban on uranium mining.
AFP: SKorea firm buys into Canada uranium producer: report
South Korea's state-run power company has bought a 17-percent stake in a Canadian uranium producer, securing a stable source of fuel for its nuclear power plants, a report said.
Korea Electric Power Corp (KEPCO) acquired the stake from Canada's Denison Mines Corp for 68 million dollars, Yonhap news agency said.
KEPCO has also signed an agreement on a strategic alliance with the Canadian company, it said.
The deal will allow KEPCO to buy about 300 tons of uranium a year between 2010 and 2015, or nearly eight percent of South Korea's annual uranium consumption, it said.
Montrose County to review proposal for uranium mill
The Montrose County Commission will soon begin its review of a proposed uranium mill in the county's West End.
The proposed Piñon Ridge mill won a unanimous recommendation Wednesday from the county planning commission, culminating a series of meetings that extended late into the night on two occasions before the commission vote.
The county commission is expected to conduct a public hearing in the West End within 30 days of the planning commission vote.
Opponents of the plan were joined Wednesday by actress Darryl Hannah, who maintains a home in nearby San Miguel County, and told a reporter for the Montrose Daily Press that she was "pretty concerned about short-term thinking leading to a disaster."
Opponents have cited fears that the mill could pose a threat to public health, while supporters have cited the potential for economic growth and higher-wage hiring from the mill and nearby mining.
The Piñon Ridge Mill would sit on 880 acres about 12 miles from Paradox and 7 miles east of Bedrock on land that now is zoned for agriculture.
Energy Fuels is pursuing an aggressive schedule that officials hope will see construction begin in 2011 and the possibility of production in 2012.
---
Nuclear Waste News
Storing Nuclear Waste Above Ground May Be Most Viable Solution – Bloomberg.com
Storing nuclear waste above ground at atomic power plants for as long as six decades may be the best temporary solution in the U.S. for the dangerous refuse, university researchers say.
Leaving spent fuel on the site after the stations close may be the most viable and "safe, short-term option," University of Michigan researcher Rodney Ewing and Princeton University's Frank von Hippel wrote in Science. In the longer term, the U.S. will need several geological dumps, von Hippel said in yesterday's report.
WIPP Tides
Geologist points to holes in the thinking—and the landscape—around waste burial in
For years, Richard Hayes Phillips has carried in his mind awful visions of what it would be like to see the Pecos River contaminated with radioactive material. "People fish there, and it flows into the Rio Grande at Amistad Reservoir, which is actually the Spanish word for 'friendship,' " he says.
He's envisioning a day when the Waste Isolation Pilot Plant—the waste burial ground 26 miles east of Carlsbad—breaches. Above WIPP are cavernous groundwater aquifers. Below it are brine reservoirs so pressurized that the saltwater gushes to the land's surface every time they're punctured by drillers, Phillips says. And underneath it all, oil and gas fields wait to be harvested. A thousand drill holes pepper the landscape. "All the geologic mechanisms necessary for a catastrophic breach are there," he says.
Nuclear Waste Management in the United States–Starting Over — Ewing and von Hippel 325 (5937): 151 — Science
Rodney C. Ewing1 and Frank N. von Hippel2
The recent action to shelve Yucca Mountain as the potential geologic repository for U.S. "spent" (i.e., no longer usable) nuclear fuel (SNF) and high-level nuclear waste (HLW) (1) brings to a close a 30-year effort to develop and implement a policy for nuclear wastes in the United States. Selection by Congress in 1987 of Yucca Mountain in Nevada as the only site to be investigated condemned the United States to pursue a policy that had no backup if Yucca Mountain failed politically or technically.
1 Department of Geological Sciences, University of Michigan, Ann Arbor, MI 48109–1005, USA.
2 Program on Science and Global Security, Princeton University, Princeton, NJ 08542–4601, USA.
E-mail: rodewing@umich.edu
E-mail: fvhippel@princeton.edu
Experts Call For Local And Regional Control Of Sites For Radioactive Waste
The withdrawal of Nevada's Yucca Mountain as a potential nuclear waste repository has reopened the debate over how and where to dispose of spent nuclear fuel and high-level nuclear waste.
In an article in the July 10 issue of Science, University of Michigan geologist Rodney Ewing and Princeton University nuclear physicist Frank von Hippel argue that, although federal agencies should set standards and issue licenses for the approval of nuclear facilities, local communities and states should have the final approval on the siting of these facilities. The authors propose the development of multiple sites that would service the regions where nuclear reactors are located.
Experts call for local and regional control of sites for radioactive waste
The withdrawal of Nevada's Yucca Mountain as a potential nuclear waste repository has reopened the debate over how and where to dispose of spent nuclear fuel and high-level nuclear waste.
In an article in the July 10 issue of Science, University of Michigan geologist Rodney Ewing and Princeton University nuclear physicist Frank von Hippel argue that, although federal agencies should set standards and issue licenses for the approval of nuclear facilities, local communities and states should have the final approval on the siting of these facilities. The authors propose the development of multiple sites that would service the regions where nuclear reactors are located.
"The main goal . . . should be to provide the United States with multiple alternatives and substantial public involvement in an open siting and design process that requires acceptance by host communities and states," the authors write.
Ewing and von Hippel also analyze the reasons why Yucca Mountain, selected by Congress in 1987 as the only site to be investigated for long-term nuclear waste disposal, finally was shelved after more than three decades of often contentious debate. The reasons include the site's geology, management problems, important changes in the Environmental Protection Agency's standard, unreliable funding and the failure to involve local communities in the decision-making process.
---
Nuclear Policy News
Spain pushes ahead with renewables in quest to finish with nuclear power
RWE Innogy and a consortium will build a solar power plant called Andasol 3 in southern Spain, developed by Solar Millennium AG, the parties said in a statement on Friday Spain pushes ahead with renewables in quest to finish with nuclear power
RWE Innogy and a consortium will build a solar power plant called Andasol 3 in southern Spain, developed by Solar Millennium AG, the parties said in a statement on Friday. It said that Stadwerke Munich, MAN Ferrostaal, RheinEnergie and Solar Millennium would form a consortium with RWE Innogy for the unit, which is planned to come on stream in 2011.
Reactor debate has many facets – The Daily Observer – Ontario, CA
When most people get into a discussion about Atomic Energy of Canada Ltd. and the future prospects of its nuclear reactors, quite often the rhetoric is laced with emotion because (i) most people don't fully understand the dynamics of nuclear reactors and (ii) barring such an in-depth understanding, the topic polarizes public reaction between those fully in support of all things nuclear and those adamantly opposed to the same.
Therefore it comes as no surprise that the conference call AECL officials held with members of the media (including the Observer's Stephen Uhler) Wednesday elicited varying reports, often depending upon the level of knowledge of the reporter, his or her predisposition to the topic and the "angle" they were directed to take on the story.
Renewable energy outperforms nuclear

Forget the industry hype about a nuclear renaissance. Renewable energy is becoming the leading source of new power capacity. Remarkably, it is likely to overtake nuclear
as a source of power in the not too distant future.
In 2008, nuclear power capacity experienced zero growth, according to the International Atomic Energy Agency (IAEA). Meanwhile, solar power capacity grew 62 per cent, while wind capacity rose 29 per cent. While no new nukes went on line, solar and wind added 5,600 megawatts (MW) of capacity and wind added 27,000 MW, the equivalent of about 32 new 1,000-MW nuclear reactors.
Minn. Regulators Approve Xcel Long-term Plan – wcco.com
Minnesota regulators have signed off on Xcel Energy's plan for the future, which could include expanding generation capacity and storage at one of its nuclear power plants.
The Minnesota Public Utilities Commission approved the plan on Thursday. It covers how the utility proposes to meet demand for power 15 years into the future, and what specific steps it will take in the next five years.
The plan includes increasing generation capacity and dry cask storage at the Prairie Island nuclear plant near Red Wing.
Tanner: 350 US Navy ships powered by nuclear energy on NWTNTODAY.COM
Congressman John Tanner uses the U.S. Navy as an example of how nuclear energy can help wean America from dependence on foreign oil.
"Nuclear energy is our most viable source of alternative energy to our over-dependence on foreign oil that we have," said the Union City native and Navy veteran in a recent interview.
"It is clean and it is renewable. The only problem with it is what to do with the waste. If we can get that worked out with the Yucca, Nev., situation, I think the U.S. Navy has proved the worth of nuclear energy." Yucca Mountain is the proposed site for a nuclear waste repository.
Recently, Tanner and an eight-member House delegation were in Europe to participate in ceremonies commemorating the 60th anniversary of North American Treaty Organization, a mutual defense league comprised of 28 nations.
AGI News On – DEVELOPMENT LAW: ERRANI, NUCLEAR IS WRONG ROAD
My personal opinion is that with the approval of the bill on development and energy the Government has gone down the wrong road, and taking the return to nuclear power as a given, which could be a dangerous step backwards, in particular in terms of the environment, as the problem of disposal of radioactive waste is still unresolved, while it would have been better to make a comparative study of the research related to the new generation of nuclear power. Aside from my personal convictions there is still the fact that we are proceeding in a unilateral approach in a sensitive area?, said President of the Conference of the Regions, Vasco Errani, in comments on the definitive approval by the Senate over the ?measures for development and the internationalisation of businesses including in energy matters.
EPA ex-chief here pushing nuclear
There's no way the nation can meet its future appetite for energy and fight climate change without significantly expanding its supply of nuclear reactors, former Environmental Protection Agency Administrator Christine Todd Whitman told several audiences in San Antonio on Wednesday.
"You cannot have a growing, thriving economy if you are subject to brownouts and blackouts," Whitman told the San Antonio Hispanic Chamber of Commerce.
Photos: Inside a nuclear reactor | ZDNet Photo
Gallery
Technicians in the Idaho National Lab's Advanced Test Reactor work to place an object into the reactor below. Though there is little measurable radiation in the area where they're working, they wear the suits as a precaution. In order to maneuver the object, they use very long-handled tools, which are capable of reaching far down into the reactor.
The Idaho National Lab is, among other things, the U.S. Department of Energy's leading nuclear research institution, and its employees are working on developing the technology behind what would be known as the "fourth-generation" nuclear reactors, facilities that many hope will help provide large amounts of energy with little additional carbon footprint.
AFP: EDF raises 3.2 bln euros with public bond issue: CEO
French energy giant Electricite de France (EDF) has raised around 3.2 billion euros (4.4 billion dollars) via a bond-issue aimed at private individuals, its chief executive says in an interview to be published Thursday.
Pierre Gadonneix told the Tribune newspaper that the figure could yet rise as the company receives the final applications from would-be investors.
He also said that EDG was confident it will gain US regulatory approval to complete its purchase of a near 50-percent stake in Constellation Energy Group's nuclear business by the autumn.
Gadonneix said he had recently indications from Maryland state and federal authorities that they were ready to greenlight the investment.
Constellation Energy Group accepted a 4.5-billion-dollar offer from EDF for a 49.99 percent stake in its nuclear power business in December last year.
Nuclear could benefit from U.S. climate bill | Reuters
The U.S. climate bill, a centerpiece of President Barack Obama's green agenda, could stall in the Senate unless it contains incentives to help the nuclear power industry build the next generation of reactors.
The House of Representatives narrowly approved its version of the bill late last month and it included little mention of nuclear energy.
But that looks set to change as a group of moderate Democratic and Republican senators who strongly back nuclear power tries to wrest industry concessions.
A key question is whether the industry and its allies can convince enough lawmakers that nuclear power, long seen as an environmental headache due to its radioactive waste and potential safety risks, is actually a solution to worsening global warming.
German Nuke Shutdown Reignites Debate – BusinessWeek
The weekend shutdown of Germany's Krümmel nuclear plant has prompted political calls to close the country's oldest nukes over safety concerns
The Krümmel nuclear power station near Hamburg was shut down on Saturday after a fault in a transformer, blacking out most traffic lights in the German port city and interrupting the water supply to thousands of homes.
Power company Vattenfall said there was no release of radioactivity and no danger to the public as a result of the incident, which occurred just two weeks after the plant was restarted following a two-year shutdown caused by a fire in a transformer.
Mr. Amano heads IAEA | The Japan Times
Mr. Yukiya Amano, Japan's ambassador to the Permanent Mission to the International Organizations in Vienna, was elected last week as the next chief of the International Atomic Energy Agency, the nuclear watchdog that was established in the Austrian capital in 1957 and now has 146 member countries.
Mr. Amano's election as the next IAEA director general is significant. He is the first person from Asia to serve as chief and he comes from a nation that suffered the world's only atomic attacks. It is hoped that he will do his utmost, as he has pledged, to prevent the spread of nuclear weapons.
Survey: Americans split over nuclear energy | knoxnews
A national poll of 800 residents conducted by the Polling Institute at Sacred Heart University found a pretty even split between those who think nuclear energy is very safe or somewhat safe (46.1 percent) and those who think it's very dangerous or somewhat dangerous (44.7 percent)..
According to info distributed to the news media, Sacred Heart (based in Fairfield, Conn.) institute's poll found that a majority see nuclear waste as a danger, while they viewed wind as being the safest energy source. Also, about a third of the respondents thought that an increase in nuclear energy would lead to more nuclear weapons.
Most of the polled indivdiuals supported the EPA's designation of CO2 as a public health threat.
In a statement, Dr. Josh Klein, assistant professor in Sacred Heart's Department of Criminal Justice, said, "Americans are split about whether nuclear power is safe or not, and many people have specific security concerns about nuclear power. The two dangers that concern a majority of Americans are the problems with radioactive waste storage, a top criticism of nuclear power, and possible plant meltdowns."
Consortium for Risk Evaluation with Stakeholder Participation – CRESP
A consortium of universities working to advance cost-effective, risk-informed cleanup of the nation's nuclear weapons production facility sites and cost effective, risk-informed management of potential future nuclear sites and wastes.
Covering the cost of old nuclear plants | Editorial | progress-index.com – The Progress-Index
Meltdown is not the word you want to hear in relation to a nuclear power plant. Even the global financial meltdown has potentially dire consequences for public safety over the long term.
Even as the industry and Washington quite rightly have moved toward a new generation of nuclear plant construction, an analysis by the Associated Press raises troubling questions about the current generation.
Nuclear plant operators are required to set aside enough money, over the course of a plant's life, to pay for its decommissioning and demolition. That process, for most plants, costs hundreds of millions of dollars.
The AP analysis found that the meltdown in the financial markets over the last two years has drained much of the money held by plant operators to safely decommission and demolish their plants. According to the analysis, operators of about half of the nuclear plants nationwide are not saving enough money for inevitable demolition projects.
At the same time that the estimated costs of demolition has risen by $4.6 billion, the value of investments held by plant operators for that purpose has fallen by $4.4 billion, the AP reported. And, it found, the savings rates for demolition has declined for 80 percent of the nation's reactors.
So far plant operators have reacted to the losses in two ways. In 19 cases they have won permission to delay decommissioning for as long as 60 years in order to allow their investments to recover. In more than 50 others, they have won permission to extend plant operations beyond their original permit expiration dates.
EDF threatens to scale back nuclear power plans | The Observer
EDF Energy will scale down plans to build a new generation of nuclear reactors in the UK unless the government fixes the price of carbon, its chief executive, Vincent de Rivaz, has warned.
De Rivaz said that EDF's business case to build four new reactors depended on a carbon tax or minimum carbon price being introduced.
The government will publish a wide-ranging white paper this month detailing plans to meet the UK's new carbon budgets. It is expected to discuss measures to prevent the carbon price fluctuating wildly.
Two years ago prices fell to as little as €0.10 (£0.08) a tonne. Experts say that a far higher price – at least €60 (£51.40) a tonne – is necessary to make low-carbon technologies, such as nuclear power generation or carbon capture and storage, economic.
TheStar.com | Suspending provincial nuclear plant plans a wise move, OPA says
The provincial government was wise to suspend its plans to build a new nuclear plant, says the head of system planning at the Ontario Power Authority, who assured yesterday that the decision will not affect the stability of the electricity system.
"The lights will stay on," said Amir Shalaby, vice-president of power system planning at the agency. "You don't get into a non-favourable contractual arrangement just because you need power by a certain date. So I believe the government posture is exactly the right one."
Energy and Infrastructure Minister George Smitherman said on Monday that a competitive process to select new nuclear reactors for Ontario had been put on hold because the best proposal, from Atomic Energy of Canada Ltd., was "many billions" too high.
Smitherman also cited the uncertainty around the future of AECL's commercial Candu business, which the federal government plans to partially sell off.
Shalaby said there is no rush to choose a reactor technology and that the province can afford to wait for better value.
TheStar.com | Opinion | Nuclear energy neither clean nor safe
Several assumptions need to be corrected. Canada's energy mix is 59.8 per cent hydro, 16.1 per cent coal, 11.6 per cent nuclear, 6.7 per cent oil, 4.9 per cent natural gas and 0.9 per cent renewables.
Hydro will continue to produce the same amount of electricity every year; however its proportion of the energy mix will decline due to net increases in demand. Wind generates power 30 per cent of the time, solar 20 per cent and other renewables 30 to 50 per cent.
Replacing all nuclear and fossil fuel energy sources with renewables by 2040 would result in this mix: 47.2 per cent hydro; 13.8 per cent wind; 7.2 per cent solar; 5.5 per cent tidal/wave; 23.1 per cent geothermal; 3.2 per cent other renewables, such as biomass and waste water.
This is a manageable expectation, especially in Ontario where we have made a commitment through the Green Energy Act. The GTA has made significant progress in both renewable sources of energy and energy conservation.
Exelon would look to sell NRG Energy's Louisiana, overseas plants
Exelon, which earlier on Thursday raised its offer to buy NRG Energy, said it would look to sell the 2,410 MW of capacity NRG owns in Louisiana along with the merchant generator's foreign holdings after the deal closes. The Chicago-based company sweetened its offer for merchant generator NRG Energy by 12.4%, saying it would provide NRG shareholders with 0.545 shares in Exelon for every NRG share they hold. Exelon in October offered 0.485 shares of Exelon for each NRG share, a proposal NRG's board and management rejected as too low. On Thursday, Exelon said its new offer, which represents its "best and final" proposal, would increase the value of the deal by more than $3 billion. Should it complete the deal, Exelon said it would look to sell the NRG assets in a move designed to protect its investment-grade credit rating.
---
Nuclear Weapons News
A brush with nuclear disaster
According to Daniel Ellsberg, the weapon could have accidentally fired because "five of the six safety devices had failed." Nuclear physicist Ralph E. Lapp supported
this assertion, saying that "only a single switch" had "prevented the bomb from detonating and spreading fire and destruction over a wide area."
It (a B-52 bomber) was carrying two nuclear weapons, each 1,000 times as powerful as the Hiroshima bomb. One of the bombs dropped on the countryside and didn't explode. It had six safety locks on, and when it was found, five of them had flipped. It would have destroyed all housing within a circle of 25 miles and ignited all things burnable within a 75-mile radius. –Lloyd J. Dumas, author of Lethal Arrogance: Human Fallibility and Dangerous
Ex-bureaucrat blows whistle on secret Japan-U.S.
agreement breaking non-nuclear policy – The Mainichi Daily News
The original document of a secret Japan-U.S. agreement to allow U.S. military vessels carrying nuclear weapons to call at Japanese ports was kept at the Foreign Ministry until around 2001, a former high-ranking ministry official has revealed.
The agreement was signed by then Foreign Minister Aiichiro Fujiyama and then U.S. Ambassador to Japan Douglas MacArthur II on Jan. 6, 1960, when the two countries were negotiating revisions of the Japan-U.S. Security Treaty.
AFP: British PM says Libya offers nuclear lesson to world
British Prime Minister Gordon Brown said Friday that Libya's renunciation of weapons of mass destruction offered an "important lesson" amid fears over North Korea and Iran's nuclear ambitions.
Brown was speaking to reporters at the G8 summit after his first meeting with Libyan leader Moamer Kadhafi.
He said Libya's announcement in 2003 showed that the world must construct a "bargain or a deal or a compact" in negotiations.
Group of Eight leaders meeting at their summit in Italy agreed to US President Barack Obama's proposal that a nuclear security summit should be held in Washington ahead of the planned review of the Non-Proliferation Treaty.
Medvedev threatens U.S. over missile shield | Reuters
Russian President Dmitry Medvedev warned the United States Friday that if it did not reach agreement with Russia on plans for missile defense systems, Moscow would deploy rockets in an enclave near Poland.
In sharp contrast to his positive words during President Barack Obama's visit to Moscow earlier this week when the two reached broad agreement on nuclear arms cuts, Medvedev used a news conference at the G8 summit to return to Russia's earlier tough rhetoric on arms control.
Referring to an order he gave earlier this year to prepare deployment of short-range Russian missiles in the western enclave of Kaliningrad to answer to any U.S. deployment of a missile shield in central Europe, Medvedev said:
WRS | Federal judges seize key to nuclear files
Federal judges have raided government offices and seized the key which gives access to sensitive documents in the Tinner nuclear smuggling case.
The documents, which are believed to contain nuclear warhead designs, are at the centre of a tug of war between the judiciary and the state. Judges investigating the Tinner case want access to the papers, but the government wants them destroyed.
Earlier this week Swiss President Hans-Rudolf Merz said the government had the right to do so under the Swiss constitution, but federal judges have challenged this decision. Earlier today the Federal Criminal Court advised judges to ensure the safekeeping of the documents.
Why do we have so many nuclear weapons? Part two
In yesterday's post, I provided a little background and explained that how the question of why we have so many nuclear weapons, and why we had even more back in the day, is not a very simple question. But I've learned a few things about this issue that I never knew before, and hopefully you didn't know them either.
In the Cold War, especially the earlier years, the world was a much different place. There was no internet, no cell phones, very few satellites (the first satellite went up in 1957 and didn't do anything), no GPS systems, and a much more limited ability to fly over enemy air space to take pictures. We certainly didn't have stealth planes or UAV's. Today, we have all these things, and the US uses them to spy on its enemies. In the Cold War, the USSR resided behind the so-called "Iron Curtain" of secrecy and suspicion. In short, we couldn't see them, and they couldn't see us.
Investigators have raided federal offices in a fight over documents in the Tinner family nuclear smuggling case. – swissinfo
A fight over explosive documents in a nuclear-smuggling case escalated on Thursday when investigators raided a federal building and seized a safe and key.
Lawyers, parliamentarians and the federal government are all locked in a showdown over what should happen to documents related to the Tinner affair, particularly those that contain plans for a nuclear bomb.
Urs, Marco and Friedrich Tinner, engineers with ties to a centrifuge business, have been the subject of allegations that they contributed to a nuclear smuggling ring run by Abdul Qadeer Khan, the father of Pakistan's nuclear programme. The Tinners have maintained their innocence
Why do we have so many nuclear weapons? Part one
I've always been interested in nuclear weapons. They are a small device that can cause a disproportionally large effect. Not only the sheer power of a nuclear explosion, but their role as a deterrent, the formation of the "nuclear club", and the political psychology that goes along with them are all aspects about nuclear weapons that fascinate me. It's kind of a morbid fascination, I know. But cut me some slack—what red-blooded guy doesn't like big explosions?
I have read criticisms before of America's large nuclear arsenal—the largest in the world, and predictably so. I have never been in favor of complete nuclear disarmament, partially because there are many nuclear weapons out there that are unaccounted for that could end up in the hands of the bad guys, and partially because I think they could have their uses in a conventional conflict. I'm sure we've all heard, though, the quips that the US has the power to destroy the entire world X times over if we used every weapon in our nuclear arsenal. If that's true, I think it's a fair question to ask why it is so, when just one nuclear weapon is so effective.
Peace activists mark anniversary of World Court opinion | knoxnews.com
The Oak Ridge Environmental Peace Alliance will hold a public reading this Sunday (July 12) on the lawn of the UT College of Law, marking the 13th anniversary of the World Court's opinion on "Legality of the Threat or Use of Nuclear Weapons."
According to info distributed by OREPA, fourteen community leaders — including members of local churches — will participate in a public reading of the court ruling. It's expected to take about three hours. The event is scheduled to start at about 1 p.m.
Ralph Hutchison, coordinator of the peace alliance, said in a statement:
India not signing NPT: Chavan- Hindustan Times
India is not considering signing the Nuclear non-Proliferation Treaty, government informed the Lok Sabha on Wednesday.
This was stated by Minister of State in PMO Prithviraj Chavan in a written reply to a question raised by Kalikesh Singh Deo in the Lok Sabha.
"No Sir," Chavan said to a query on whether the government was considering signing the Nuclear non-Proliferation Treaty.
Russia's Lavrov says U.S. missile shield plans
counterproductive | Top Russian news and analysis online | 'RIA Novosti' newswire
Moscow hopes that Washington will realize the 'counter productivity' of its plan to deploy
elements of U.S. missile shield in central Europe, the Russian foreign minister said on Tuesday.
"I hope that the revision [of the missile shield plans] in Washington… will result in an understanding that unilateral steps in this sphere are counterproductive," Sergei Lavrov said in an interview with Russia's Vesti channel.
U.S. President Barack Obama, currently in Moscow on a three-day visit, has shown less interest than President George Bush in opening a missile interceptor base in Poland and a radar station in the Czech Republic, which Moscow has fiercely opposed as a security threat.
Obama has not yet announced a final decision on whether to move ahead with the missile shield. The Bush administration said the missile defense shield elements were to counter possible strikes from "rogue" states, and not aimed against Russia.
WPR Article | Global Insights: Challenges Await New IAEA Director
After a protracted election campaign, the 35-member Board of Governors of the International Atomic Energy Agency (IAEA) finally selected Yukiya Amano of Japan as its next director general earlier this month. Amano's tenure will begin following the retirement of current IAEA head Mohamed ElBaradei at the end of November.
Ambassador Amano will certainly face no shortage of challenges when he begins his four-year term. As detailed in a 2008 report (.pdf) by a panel of senior experts, the IAEA must surmount major weaknesses if it is to manage the surge in dangerous nuclear material that will result from the growing number of countries with plans to launch new nuclear energy programs, or expand existing ones, in coming years.
High Court Denies Nuclear Whistleblower's Appeal – News Briefs – Israel National News
The Supreme Court accepted the government's stance Monday that nuclear whistleblower Mordechai Vanunu will have to undergo a trial period before he can leave Isreal. Vanunu served 18 years in prison for revealing Israeli nuclear secrets to a London paper, and since his release in 2004 has not been allowed to leave the country.
The government told the High Court that it would give Vanunu a half-year trial period in which he is forbidden from talking to any press or foreigners. If Vanunu passes the trial, the government will consider allowing him to leave the country.
BBC NEWS| US and Russia agree nuclear cuts
US President Barack Obama and Russian President Dmitry Medvedev have reached an outline agreement to cut back their nations' stockpiles of nuclear weapons.
The "joint understanding" signed in Moscow would see reductions of deployed nuclear warheads to below 1,700 each within seven years of a new treaty.
The accord would replace the 1991 Start I treaty, which expires in December.
Mr Obama said the two countries were both "committed to leaving behind the suspicion and the rivalry of the past".

AFP: IAEA's new chief promises to unblock Iran
standoff
The UN atomic watchdog's incoming chief Yukiya Amano promised Friday to go all out
to resolve a long-running nuclear standoff with Iran after governors formally gave their assent to his appointment.
As the organisation in charge of nuclear safeguards, the task of the International Atomic Energy Agency's director general was to make sure that member countries stuck to their commitments under the Nuclear Non-Proliferation Treaty (NPT), Amano told journalists.
"What is expected of the director general and the agency is to implement these safeguards agreements in a professional and impartial manner. And I will do my utmost" to do so, he said.
The IAEA has been investigating Iran's controversial nuclear programme for the past six years, but has so far been unable to establish whether the activities are entirely peaceful as Tehran claims.
---
Department of Energy News
Portsmouth Daily Times – 3 2b Piketon D D May Take 10 Years Decontamination Decommission Will Remove Older Buildings Use For Some Still Possible
As announced at the beginning of the month the U.S. Department of Energy (DOE) has issued a Request for Proposal (RFP) for the Portsmouth Gaseous Diffusion Plant Decontamination and Decommissioning (D&D) Project at a price tag of up to $3.2 billion.
Now, a DOE official has responded to specific questions posed by the Portsmouth Daily Times concerning the details of the project including the involvement of the immediate community surrounding the Piketon reservation.
Would the D&D project mean the dismantling of all buildings and facilities under the project title? Or just cleaning those properties up?
Hanford News: Work to start on K reactors burial ground at Hanford
Work should begin this month to dig up another Cold War burial ground at Hanford used to dispose of boron balls once employed to soak up radioactive neutrons.
The boron balls were part of a backup emergency system at Hanford reactors starting in the 1950s to slow down or stop nuclear reactions.
The burial ground, which holds assorted wastes from Hanford's K reactors, includes 16 unlined trenches and 11 silos. The silos contain the boron balls, radiation-contaminated reactor equipment and pieces, and ash from burning radiation-contaminated waste.
Washington Closure announced Thursday that it has awarded a $9 million subcontract to Dance Designs of Pocatello, Idaho, for the work. Watts Construction Inc. of Kennewick and Babcock Services Inc. of Richland are major subcontractors to Dance Designs, which also has offices in Richland.
During the Cold War, K East and K West were among nine reactors along the Columbia River at Hanford that produced plutonium for the nation's nuclear weapons program. The K Reactors operated from 1954-71 and waste from them was buried nearby in the 118-K-1 Burial Ground until 1973.
Community Common – DOE Issues RFP For Piketon D D Project
The United States Department of Energy (DOE) has issued a Request For Proposals (RFP) for the Decontamination and Decommissioning (D&D) of the former Portsmouth Gaseous Diffusion Plant in Piketon. According to DOE officials the project's estimated
cost is $2.5 -$3.2 billion over 10 years.
"Based on comments received on the draft RFP, DOE has issued the final RFP to emphasize accelerated D&D completion within an increased funding profile assumption, DOE stated in a released statement about the issuance of the RFP.
1963: Closing of the Graphite Reactor | knoxnews

In this remember-when photograph, a big crowd gathered on Nov. 4, 1963 to witness the shutdown of the historic Graphite Reactor at Oak Ridge. Note the relative
dearth of women in the crowd.
The Graphite Reactor, of course, was built during World War II as a prototype facilitiy for production of plutonium. It was the world's first continuously operated nuclear reactor and went critical for the first time in the pre-dawn hours of Nov. 4, 1943.
The reactor operated for 20 years, contributing greatly to the nation's development of radioisotopes for medicine and other uses and for pioneering work with neutron-scattering experiments, etc.
Who's who in the DOE loan guarantee program
Which sectors will perform which functions in the future in the energy industry is still being discussed, but the Department of Energy is now becomming a major investor in the renewable energy industry. So, now the U.S. government is in the auto industry,
particulary advancing EVs; and also it is in the banking, investment banking, home finance, and insurance markets. Conditions are aligning to create a fundamental shift in how energy is financed, generated, transmitted, and consumed in both
businesses and residences in America. Since the government has chosen to lead the way into the transition, it pays to listen to the process they have established for applicants and how they organize outgoing funds here in the initial buildout phase.
---
Other Energy News
Number of wind turbines to quadruple under Renewable Energy Strategy – Times
Online
The number of wind turbines is set to quadruple over the next decade under government
plans to force through wind farm planning applications.
Ministers have put wind power at the heart of a Renewable Energy Strategy, which is due to be released on Wednesday. It will outline how Britain is to meet its target of a 34 per cent cut in CO2 emissions by 2020.
Mercury News Interview: A chat with UC-Berkeley energy expert Dan Kammen – San Jose Mercury News
UC-Berkeley professor of energy Dan Kammen is well-known around the country and throughout the world for his work in renewable energy science and policy.
Recently, he and a team of academics, entrepreneurs, business leaders and policymakers released a 141-page report, 18 months in the making, called "The Gigaton Throwdown" that outlines a path for a dramatic expansion in the development and deployment of renewable and low-carbon energy. The team focused on what it would take for nine different technologies to reduce the annual emissions of carbon dioxide and equivalent greenhouse gases by a least 1 billion metric tons, or one gigaton, by 2020. A copy of the report has been widely distributed on Capitol Hill, and has been presented to Energy Secretary Steven Chu, a colleague of Kammen's.
The Mercury News talked to Kammen about the report, some of its conclusions and whether it can have an impact on U.S. energy policy. The interview was edited for clarity.
Senate Climate Change Bill Delayed Until September
Controversial climate change legislation will not move out of a key Senate committee until September, after lawmakers return from their summer recess, U.S. Senator Barbara Boxer told reporters today.
Just two days after the Senate Environment and Public Works Committee opened hearings aimed at quick passage of climate legislation, Senator Boxer, the California Democrat who chairs the committee, said she has changed the target date for mark up of the bill from August 7 to sometime in early September.
The Great Beyond: Holdren meets the Brits

John Holdren, science advisor to President Barack Obama, swung by Blighty today for
some tea and crumpets with the Brits. But before embarking on a who's who tour of UK science policymakers, he joined the press in the basement of the US embassy for some all-American cookies and black coffee.
Most of his hour-long round table was spent discussing climate change. He expressed some disappointment with the climate change legislation winding its way through the US Congress, but sees it as a make-or-break step for getting an effective international accord out of the UN's Copenhagen conference, which will take place in December. Some of the reporters expressed scepticism that a bill could be passed in time, but Holdren was optimistic, noting that the administration only needed around 12-15 additional votes in the Senate to pass the legislation. "I would still bet that it will happen, but I have to admit that it's going to be a challenge," he said.
Combative Start to Senate Climate Hearings – Green
Inc. Blog – NYTimes.com
The Senate is holding its first hearings on pending climate change legislation, and
disagreements among senators are stark.
Senator Barbara Boxer, a California Democrat and the chairwoman of the Environment and Public Works Committee, accused Republicans of blocking climate and energy solutions and perpetuating "a pattern of no — no, we can't. No, we won't."
Senator James Inhofe of Oklahoma, the ranking Republican, fired back. "Once the American public realizes what this legislation will do to their wallets, they will soundly reject it," he said.
Greenpeace hangs banner at Mt. Rushmore | knoxnews.com
Eleven Greenpeace protesters were reportedly arrested today after hanging a banner on Mt. Rushmore. Here is the Washington Post story.
---
Nuclear Editorial and Opinions
Nuclear reactors too expensive
CPS Energy announced its cost estimate for two more nuclear reactors at the South Texas Project near Bay City last week. The $13-billion price tag is the latest estimate in a sustained and systemic low-balling by utilities wishing to receive government subsidies.
CPS' partner, NRG Energy, recently pegged the cost of units 3 and 4 at $10 billion, a figure that has jumped nearly 50 percent from its original estimate of $5.4 billion.
Other analyses, however, have estimated the cost of two new reactors to be nearly 100 percent higher than the CPS estimate. Former Texas Office of Public Utility Counsel official Clarence Johnson recently estimated the cost of STP expansion to be $20 billion to $22 billion, while nuclear engineer and president of the Institute for Energy and Environmental Research Dr. Arjun Makhijani estimated a cost of up to $17.5 billion in 2008.
The Top Nuclear Stories is published twice weekly. It is a produced using a combination of social bookmarking and programming.
You can view or join the public group and add your own stories by going here -> http://groups.diigo.com/groups/nukenews