The Death of the Nuclear Renaissance?
From France selling off part of Areva to the Mideast or Exelon's abandonment of its proposed Victoria reactors in Texas, or the DOE's abandonment of GNEP and a proposed reprocessing facility at Savannah River, not to mention house republican's failure to finance the flagging renaissance, the signs of nuclear collapse are starting to grow. Even the government of Canada postponed (abandoned) plans to build a new reactor, as Scotland reiterated its stand against construction.
Of course, not all was good news as GE is pushing to go ahead with a new enrichment facility and a county in Colorado agreed to look into permiting a new uranium mill.  There's a lot of news this week.  I've truncated the other energy news part of the newsletter due to a heavy workload.  I hope to bring it back soon.
---
Top Nuclear Stories Index
---
Nuclear Reactor News
EDF threatens to scale back nuclear power plans | The Observer
EDF Energy will scale down plans to build a new generation of nuclear reactors in the UK unless the government fixes the price of carbon, its chief executive, Vincent de Rivaz, has warned.
De Rivaz said that EDF's business case to build four new reactors depended on a carbon tax or minimum carbon price being introduced.
The government will publish a wide-ranging white paper this month detailing plans to meet the UK's new carbon budgets. It is expected to discuss measures to prevent the carbon price fl
uctuating wildly.
Two years ago prices fell to as little as (£0.08) a tonne. Experts say that a far higher price – at least (£51.40) a tonne – is necessary to make low-carbon technologies, such as nuclear power generation or carbon capture and storage, economic.
Exelon would look to sell NRG Energy's Louisiana, overseas plants
Exelon, which earlier on Thursday raised its offer to buy NRG Energy, said it would look to sell the 2,410 MW of capacity NRG owns in Louisiana along with the merchant generator's foreign holdings after the deal closes. The Chicago-based company sweetened its offer for merchant generator NRG Energy by 12.4%, saying it would provide NRG shareholders with 0.545 shares in Exelon for every NRG share they hold. Exelon in October offered 0.485 shares of Exelon for each NRG share, a proposal NRG's board and management rejected as too low. On Thursday, Exelon said its new offer, which represents its "best and final" proposal, would increase the value of the deal by more than $3 billion. Should it complete the deal, Exelon said it would look to sell the NRG assets in a move designed to protect its investment-grade credit rating.
Exelon raises hostile bid for NRG to $7.5 bil | Reuters
* Exelon now offering 0.545 share for each NRG share
* Exelon says confident about financing deal July 2 (Reuters) – Exelon Corp (EXC.N) raised its hostile takeover bid for independent power producer NRG Energy Inc. (NRG.N) to $7.45 billion, citing newly identified cost savings and NRG's recent acquisition of Reliant Energy's retail business.
Under the increased offer, NRG common stock holders will receive 0.545 share of Exelon for each NRG share held.
Maryland Approves Third Reactor for Calvert Cliffs Nuclear Plant –
washingtonpost.com
The proposed third reactor at the Calvert Cliffs Nuclear Power Plant has received Maryland's final approval.
In an order made public Monday, the state's Public Service Commission affirmed a hearing examiner's approval of a certificate of public convenience and necessity for UniStar Nuclear Energy to build the reactor at the plant, which is along the Chesapeake Bay in Lusby and operated by Constellation Energy Group.
Progress Energy powers a surge of anger
Progress Energy customers have experienced a different kind of heat as the $9 billion dollar, privately owned, highly profitable utility company seeks further rate hikes. Those customers will have a chance to voice their displeasure at upcoming Florida Public Service Commission public hearings in Inverness and Ocala on Friday, July 17th (see details at the end).
Progress Energy customers have already felt the sting of an allowance in a 2006 Florida law (s366.93) that permits the utility to pass along certain capital costs in rate hikes to customers.
Hanford News: Energy NW's nuclear power plant still off-line after Friday fire
The Columbia Generating Station in Richland remained off-line Monday after a "brief, minor fire" forced operators to shut down the nuclear energy plant manually Friday, an Energy Northwest official said Monday.
Rochelle Olson, Energy Northwest's corporate communications officer, said dripping oil sparked a fire in insulation around the plant's turbine system around 7:50 p.m. Friday. Operators used water and fire extinguishers to put out the flames, which Olson estimated at 1 to 2 inches tall.
"This was more like combustion material," she said.
No hazardous materials were released and no injuries occurred. The fire was extinguished at 8:06 p.m. Friday, Olson said. She described the oil as "typical oil," saying it "lubricates bearings and things."
AFP: Spain backtracks on nuclear power phase-out
Spain's government said Thursday it would allow the country's oldest nuclear reactor to
operate beyond its intended 40-year lifespan, reversing a policy of gradually
phasing out nuclear power.
Industry Minister Miguel Sebastian said the Garona plant in northern Spain, which had been designed to function only until 2011 and whose operating permit expires on Sunday, would now be allowed to operate until July 2013.
"This was not an easy decision but it is a thought-out decision," he told a news conference, adding the decision would allow for the preservation of jobs in the region at a time of high unemployment.
France imports UK electricity as plants shut – Times Online
France is being forced to import electricity from Britain to cope with a summer heatwave that has helped to put a third of its nuclear power stations out of action.
With temperatures across much of France surging above 30C this week, EDF's reactors are generating the lowest level of electricity in six years, forcing the state-owned utility to turn to Britain for additional capacity.
Fourteen of France's 19 nuclear power stations are located inland and use river water rather than seawater for cooling.
When water temperatures rise, EDF is forced to shut down the reactors to prevent their casings from exceeding 50C.
AFP: Poor plans halted Finnish nuke reactor: officials
Poor planning has led to rising costs and huge delays for a nuclear reactor going up
in Finland, the country's biggest-ever construction project, officials have said.
The plant on the island of Olkiluoto in western Finland, to be run by Finnish nuclear power company TVO, was meant to start production this summer.
But it is now not expected to open for another three years and Finnish authorities cannot hide their disappointment with Areva-Siemens, the Franco-German contractor running the building operations.
Whitehaven News | Sellafield 'blackmail' case goes to tribunal Add your comments
ALLEGATIONS that "bribery and blackmail" were used to coerce Sellafield workers into accepting a pay deal are to be heard at an industrial tribunal.
Two unions – GMB and Unite – are bringing the case against Sellafield Ltd aimed at winning financial compensation for thousands of members on the site.
This is believed to be the first hearing of its kind in British industry.
"It is going to tribunal and we are just waiting for a date," said Whitehaven-based GMB regional organiser Steve Gibbons.
The Associated Press: Exelon delays plan for Texas nuclear plant
Power generator Exelon Corp. said Tuesday it has called off plans for now to build a new nuclear plant in Texas because of worries over the economy and the limited availability of federal loan guarantees.
The Chicago-based company, the largest nuclear power generator in the U.S., is the second company in the past two months to postpone work for a new nuclear plant. St. Louis-based AmerenUE said in April that it was suspending work on a reactor in Missouri.
"We just aren't in a place to pursue the nuclear project," John Rowe, Exelon's chairman and CEO, told The Associated Press in an interview regarding the company's plans to add two nuclear reactors in Victoria, Texas.
Nuclear group Areva's board to meet on funding plan | Reuters
* Areva supervisory board to meet Tuesday morning
* Board set to vote on financing package
* Areva says to unveil plan after 1530 GMT
* Announcement on plan's main lines, no details – source
PARIS, June 30 (Reuters) – French state-controlled nuclear group Areva's (CEPFi.PA) supervisory board is due to meet later on Tuesday to consider a long-awaited plan to bridge an 11 billion euro ($15.4 billion) funding gap.
State regulators approve new unit at Calvert Cliffs
Maryland regulators gave UniStar Nuclear energy approval to build a US-EPR at the Calvert Cliffs site, according to Constellation Energy. UniStar is a joint venture of Constellation and Electricite de France. The Maryland Public Service Commission issued UniStar a certificate of public convenience and necessity June 29 after completing an 18-month review that included multiple public hearings, Constellation said. The certificate is required before Calvert Cliff-3 can be built.
Proposed Texas nuclear reactors to cost up to $13B – BusinessWeek
Two additional nuclear reactors being considered by San Antonio's public utility will cost up to $13 billion, according to new cost estimates.
CPS Energy officials want to build the $10 billion to $13 billion reactors at the South Texas Project outside Bay City, saying its the most cost effective way to get additional power. CPS Energy owns 40 percent of the project. New Jersey-based NRG Energy owns the remaining portion, and the utilities would split the cost.
San Antonio ratepayers would be hit with a 5 percent rate increase every other year for the next decade to pay for the expansion, officials said Monday. But that rate projection assumes CPS can sell excess power to other utilities, something critics are wary of.
Nuclear industry accused of hijacking clean energy forum | The Guardian
The nuclear power industry has been accused of trying to muscle in on plans to establish a global body to represent the renewable energy industry at a key meeting in Egypt tomorrow.
France – a major user and exporter of nuclear technologies – is accused by critics of trying to win the top job inside the renewable organisation so it can move the International Renewable Energy Agency (Irena) towards being a promoter of "low-carbon" technologies – including atomic power.
The talks in Sharm el-Sheikh are already threatening to become a major standoff between Germany and the United Arab Emirates over which country should win the right to have the headquarters of Irena based in its country.
OpEdNews » Revolutionary Thorium Reactor – The most environmentally beneficial power source on earth
There are many so-called "Generation IV" nuclear reactor designs being studied to replace the world's aging fleet of light water nuclear power plants. Light water nuclear reactors use ordinary H2O to moderate nuclear fission, for cooling, and to create steam for running turbines. All of the newer reactor designs have clear advantages over the old light water standard. China and South Africa are rapidly perusing meltdown proof pebble bed reactor technology, and the Idaho National Laboratory is experimenting with prismatic block reactors, reported to be even more efficient and stable. Most of the proposed new designs represent evolutionary improvements, but the LFT (liquid fluoride thorium) reactor design is truly revolutionary. LFT reactors are an earth friendly power source that solves all of the major problems associated with nuclear power.
AmerenUE asks NRC to suspend Callaway new nuclear license review
AmerenUE has asked the US Nuclear Regulatory Commission to suspend its review of the company's July 2008 application for a combined construction permit-operating license to build a new nuclear unit at its Callaway plant in Missouri. In a June 23 letter to NRC released on Friday, Adam Heflin, senior vice president and chief nuclear officer, said "we have determined that it is in AmerenUE's best interests to suspend the review" of the COL application and requested "that the NRC staff suspend al
l activities" related to the review. AmerenUE announced in April that it was dropping plans to build a 1,600-MW Areva US-EPR reactor at Callaway because the company did not think Missouri state lawmakers would be able to overturn the state's ban on recovering costs on construction work in progress. AmerenUE spokesman Mike Cleary said June 26 that NRC's review of the COL continued after that decision while AmerenUE "looked at its options," but it is now deemed "prudent" to suspend th
e review.
---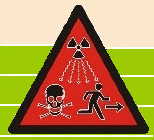 Nuclear Health and Safety News
Legacy of the Chernobyl disaster | Environment | The Guardian
Exposure to radiation in an incident like the 1986 Chernobyl disaster ruins the health of several generations of people, not just those who lived in the vicinity at the time.
"The effects of Chernobyl on human health will continue for many years to come in the form of anything from an abnormal limb to an extremely severe cancer," explained Dr Tony Nicholson, the vice-president of the Royal College of Radiologists and dean of its clinical radiology faculty.
Radiation damages men's sperm and women's eggs, meaning their children can be born with congenital defects such as a serious heart condition or brain abnormality. "Some of these defects will be fatal, others will require surgery to correct them and all will severely affect the child's quality of life," said Nicholson. Women exposed to radiation also have a much higher chance of miscarriage.
Hearing covers plan for incident – NJ.com
State representatives met with the public here Wednesday night for an annual review of the emergency plan which would be put into effect if there were a threatening release of radiation from any of the three nuclear reactors here in the county.
Required by state law, the public hearing on the New Jersey Radiological Response Plan gives residents a chance to question or give their comments to the agency representatives responsible carrying out the plan.
The plan is a coordinated effort between the New Jersey State Police, which would be the lead agency in case of an emergency, and the New Jersey Department of Environmental Protection. It spells out the duties and roles that state, county and local officials would play in case of an actual release of radiation at any of PSEG Nuclear's three reactors on Artificial Island in Lower Alloways Creek Township.
New study: Nuclear workers at higher risk for cancer – Brattleboro Reformer
Are nuclear power plant workers at higher risk to die of cancer?
A study conducted by a Canadian researcher concluded the risk is substantially higher to them than to the general public.
The document, "Exposure to Radiation and Health Outcomes" was made public last week. It was written by Mark Lemstra, who was formerly a senior research epidemiologist for the Saskatoon, Canada, Health Region.
Lemstra left — or was relieved of, depending on which source you read — his job last year after a dispute over a report he authored that documented the health disparities between different socioeconomic categories in Saskatoon.
In the radiation report, in which Lemstra reviewed 1,725 articles related to radiation studies, he concluded that nuclear power plant workers have a "relative excess risk" of getting cancer.
In epidemiology, excess risk is defined as the difference between the proportion of subjects in a population with a particular disease who were exposed to a specific risk factor and the proportion of subjects with that same disease who were not exposed.
Labor Dept. responds to ANWAG complaint| knoxnews.com
Last month, I posted a copy of a letter sent to Labor Secretary Hilda Solis by Antoinette Bonsignore (on behalf of the Alliance of Nuclear Worker Advocacy Groups), objecting strongly to DOL's performance evaluation on the sick nuclear worker compensation program. Here is the link for that post.
Now, Terrie Barrie of ANWAG has distributed a copy of the June 23 response from DOL, written by Rachel P. Leiton, director of the Division of Energy Employees Occupational Illness Compensation.
Among Leiton's comments is this:
"I do note, and it should be borne in mind by all interested parties, that the EEOICPA is a compensation program with statutorily specified eligibility requirements, and that, despite all best efforts, there will be some claimants who will not qualify for benefits."
French Polynesia French nuke vets unhappy with compensation
The French National Assembly has approved a bill to compensate the victims of the nuclear tests it carried out in French Polynesia and Algeria for more than three decades. It's the first time the French government has acknowledged it has a legal obligation to compensate the 150,000 military personnel and local staff who may have suffered serious health problems due to exposure to radiation.
But the workers aren't happy, saying the new bill falls short of what they need.
French nuclear test victims to get compo
The French National Assembly approved a landmark bill on compensating the victims of nuclear tests carried out in French Polynesia and Algeria over more than three decades.
Some 150,000 civilian and military personnel took part in 210 nuclear tests carried out in the Sahara desert and the Pacific between 1960 and 1996. Many of them later developed serious health problems.
Release findings on tritium leak| Asbury Park Press
A report showing the cause of tritium contamination at the Oyster Creek nuclear power plant is being kept under wraps by plant and federal officials. It's unconscionable that they are choosing to withhold that information from the public. How are area residents supposed to rest easy knowing about the contamination and its possible spread, yet they are denied data about the cause of the problem?
Exelon, which said it believes it found the source — two pipes that have since been replaced
— continues to investigate. But a U.S. Nuclear Regulatory Commission spokesman said the plume of contamination is likely headed toward the plant's discharge canal, which sends water back to Barnegat Bay. That's frightening.
TheStar.com | Ontario | Bruce nuclear plant unsafe, workers say
Half-tonne load of steel at facility falls 20 metres from crane Nearly half a tonne of steel plummeted 20 metres to the ground from atop a Bruce Power plant crane last month, narrowly missing workers below and raising safety concerns at the nuclear facility, the Star has learned.
"The fact that this was a near-miss in human terms was mere luck," says a plant safety briefing into the May 12 incident obtained by the Star.
The impact shook the floor of the giant plant, says one worker.
See how government 'fixed' hazards of infectious waste

Contaminated needles and scalpels, bloodied bandages, unused prescription drugs, soiled hospital garments, radioactive waste and refuse tainted with infectious disease: These are only a few items that may be discarded on a curbside, abandoned in a nearby lake or piled in a dumpster headed for the local landfill.
Some say Americans are simply oblivious to the imminent risk of major hazards and contagions spreading throughout their communities at any given time.
Former Rep. Richard Pombo, R-Calif., grew concerned about medical waste hauling after Sept. 11. He told WND that 15 years ago, the nation's hospitals incinerated much of the infectious waste on site. However, the Environmental Protection Agency mandated strict guidelines for incinerators after concerns about air pollution, forcing most hospitals to hire outside personnel to haul medical waste away.
Former Moruroa workers fail in nuclear testing compensation bids
French Polynesians who have had their claims for compensation for the effects of nuclear testing rejected say they won't give up their bids for redress.
France carried out many nuclear tests in French Polynesia from 1960 until 1996, and its government has said it will compensate the victims.
But campaigner, John Doom, says eight people who took their cases to French Polynesia's industrial relations tribunal were unsuccessful.
He says the three surviving workers have leukaemia, and they and the five widows will consult with lawyers over how to continue with their bids.
OpEdNews » Obama Must Live Up To Campaign Pledge On Vieques Cleanup
President Barack Obama should instruct his administration to fulfill his campaign pledge to clean up the Navy's toxic mess in Vieques, Puerto Rico, and to help the victims of Vieques who suffer from a suite of health problems caused by the military's 50-plus year bombardment of the island.
Back in February 2008, candidate Obama wrote a letter to then Governor Anibal Acevedo Vilá and the people of Puerto Rico in which he promised to "actively work" to clean up Vieques and to help those suffering from the health effects of toxic heavy metals, chemicals and radioactivity associated with the Navy's use of Vieques for target practice and live-fire training since World War II.
toledoblade.com – Davis-Besse reports blast
Federal regulators are looking into the cause of an explosion that occurred early Thursday morning inside the electrical transmission switchyard on FirstEnergy Corp.'s Davis-Besse nuclear complex.
No injuries occurred, and no radiation was released.
The plant's nuclear reactor, shielded by a steel containment shell and concrete building well-removed from the blast, never stopped operating.
DOE & OSHA don't mix | knoxnews.com
I got a press release this week from the Dept. of Labor, announcing that it was continuing its Federal Agency Targeting Inspection Program, a program developed in 2008 in response to a GAO report on high-hazard federal workplaces.
DOE facilities, of course, have historically been off-limits to outside inspections because of powers granted by the Atomic Energy Act. etc., but I thought maybe this new program was opening things up. When asked for a list of inspection sites and possible Oak Ridge involvement, DOL spokesman Michael Wald responded, "It is OSHA policy not to announce which sites may receive an inspection visit, so we can't identify DOE locations specifically."
So, I asked John Shewairy, DOE's public affairs chief in Oak Ridge, if any Oak Ridge facilities had been inspected as part of the FEDTARG program.
---
NRC News
NRC – NRC Commission Split 2-2 on Expansion of National Radioactive Source Tracking System
On a 2-2 vote, the Nuclear Regulatory Commission was unable to reach a decision on the staff's recommendation to issue a final rule expanding the number and type of radioactive sources covered under the National Source Tracking System (NSTS).
"I appreciate the effort Commissioner Lyons has dedicated to the successful implementation of the current National Source Tracking System and the diligent work the NRC staff did to prepare a draft final rule to further expand it," Chairman Gregory B. Jaczko said. "Although the Commission did not approve the expansion of this system today, I look forward to working with my fellow Commissioners to continue to improve on this important piece of our radioactive source security efforts."
The final rule would have expanded the NSTS to include Category 3 sources, requiring additional licensees to report information on the manufacture, transfer, receipt, disassembly and disposal of these radioactive sources to the NSTS. These sources include fixed industrial gauges (level gauges, conveyor gauges, thickness gauges, blast furnace gauges, dredger gauges, and pipe gauges); well-logging devices; medium and low-dose-range brachytherapy; and certain radiography devices. Additional details on the proposal can be found on NRC's Web site at: http://www.nrc.gov/reading-rm/doc-collections/commission/secys/2009/.
NRC – Commission Acts On High Level Waste Contention Appeals
The Nuclear Regulatory Commission voted 4-0 today to uphold the decisions of three Construction Authorization Boards (CABs) conducting a hearing on the Department of Energy's application to build and operate a high-level radioactive waste repository at Yucca Mountain in Nevada.
The Commission's decision includes several rulings, including a rejection of most of the NRC staff's appeal of several admitted contentions, or arguments, as well as the rejection of two Nevada contentions challenging DOE's manage
rial competence and institutional integrity.
DOE submitted its application June 3, 2008; on Sept. 9, 2008, the NRC staff determined that the 8,600-page application contained sufficient technical information for the agency to docket it and initiate its comprehensive safety review. The NRC announced an opportunity to participate in a hearing in October 2008, and the Atomic Safety and Licensing Board Panel created three CABs to examine the 317 contentions filed by 12 petitioners, including the states of Nevada and California, the Nuclear Energy Institute, the Timbisha Shoshone Tribe and other parties.
The Yucca Mountain application, minus some classified portions, is available on the NRC Web site at this address: http://www.nrc.gov/waste/hlw-disposal/yucca-lic-app.html.
---
Nuclear Fuel Cycle News
AFP: SKorea firm buys into Canada uranium producer: report
South Korea's state-run power company has bought a 17-percent stake in a Canadian uranium producer, securing a stable source of fuel for its nuclear power plants, a report said.
Korea Electric Power Corp (KEPCO) acquired the stake from Canada's Denison Mines Corp for 68 million dollars, Yonhap news agency said.
KEPCO has also signed an agreement on a strategic alliance with the Canadian company, it said.
The deal will allow KEPCO to buy about 300 tons of uranium a year between 2010 and 2015, or nearly eight percent of South Korea's annual uranium consumption, it said.
Montrose County to review proposal for uranium mill
The Montrose County Commission will soon begin its review of a proposed uranium mill in the county's West End.
The proposed Piñon Ridge mill won a unanimous recommendation Wednesday from the county planning commission, culminating a series of meetings that extended late into the night on two occasions before the commission vote.
The county commission is expected to conduct a public hearing in the West End within 30 days of the planning commission vote.
Opponents of the plan were joined Wednesday by actress Darryl Hannah, who maintains a home in nearby San Miguel County, and told a reporter for the Montrose Daily Press that she was "pretty concerned about short-term thinking leading to a disaster."
Opponents have cited fears that the mill could pose a threat to public health, while supporters have cited the potential for economic growth and higher-wage hiring from the mill and nearby mining.
The Piñon Ridge Mill would sit on 880 acres about 12 miles from Paradox and 7 miles east of Bedrock on land that now is zoned for agriculture.
Energy Fuels is pursuing an aggressive schedule that officials hope will see construction begin in 2011 and the possibility of production in 2012.
Telluride Daily Planet >Uranium mill near Paradox gets planning permit
Planning committee sends decision to commissioners
Montrose County made a move into the future — or the past, depending on perspective — when its planning commission unanimously approved a uranium mill in Paradox Valley Wednesday night.
The Piñon Ridge Mill has to be approved by the county commissioners and state and federal regulatory agencies.
The area near the Utah border was a hub of uranium mining at the beginning of the atomic age. If a mill is built, it could revive an industry that gave its name to the town of Uravan. But the threat of radiation and pollution worries residents who live nearby.
A crowd of about 75 came to the Montrose County Fairgrounds and spoke overwhelmingly against the mine, parading to the podium to protest what they clearly saw as a threat to their health, water and way of life.
"If they contaminate our ground water, what happens then?" said Paradox's Marie Moore. "This is my life. You don't even live there. You don't even know."
WPCVA: Uranium tearing county apart
I grow weary of this constant belittling enveloping this county.
What happened to the days of "Hi Neighbor"?
We now have a large issue that makes most of us turn on one another. Over what? Money, jobs, maybe's.
Churches are torn apart, friendships are destroyed forever. Women cry and wring their hands. Many people don't know where to go or what to do.
The majority of people in this county do not want anything to do with this uranium! Check the numbers, please!
People write letters pro and con. Some say leave Walter Coles and Henry Bowen alone.
* The people trying to stop this are non-progressive and trying to scare everyone.
Chosun Ilbo: Nuclear Reprocessing Should Be an Economic Question
U.S. Under Secretary of State for Arms Control and International Security Ellen Tauscher in a written response to the Senate Foreign Relations Committee said the EU, India and Japan reprocess nuclear fuel within their own territories at present, but she did not think the Obama administration must apply those cases of authorized reprocessing to other countries, including South Korea. She added there was no need for a revision in the Atomic Energy Agreement signed between South Korea and the United States. The comments effectively slap down calls within South Korea to start reprocessing its own spent nuclear fuel.
The U.S. government seems wary of South Korea reprocessing spent nuclear fuel from the standpoint of "peaceful" use of nuclear energy, suspecting that the country over the long-term wants to make its own nuclear weapons. South Korea tried to develop nuclear weapons in the 1970s, but scrapped the plan. Now the issue has re-emerged after North Korea's second nuclear test.
PR-USA.net – Potential Uranium Enrichment in Canada Faces Barriers
A study released today by The Centre for International Governance Innovation (CIGI) concludes that uranium enrichment in Canada is likely to be more profitable for the Canadian nuclear industry than exporting natural uranium and buying it back in enriched form.
Uranium Enrichment in Canada provides a detailed analysis of the Canadian mining of uranium, its subsequent processing, current enrichment technologies and the capital and operating costs of a modern centrifuge enrichment plant. It explains Canada's position as the world's largest producer and exporter of uranium, with an active nuclear power sector, but without the capability to enrich uranium.
GE's uranium enrichment venture still on track | Star News | Wilmington, NC
GE's uranium enrichment venture has completed its license application to the U.S. Nuclear Regulatory Commission, staying on schedule with its efforts which are expected to bring more than 500 construction jobs to Castle Hayne as early as 2012.
Global Laser Enrichment – a business venture of nuclear power plant builders GE and Hitachi, and uranium miner Cameco – announced Tuesday completion of the venture's license application seeking the NRC's approval to build the world's first commercial uranium enrichment facility to use laser technology.
Associated Press: Romanian uranium taken to secure site
The last remaining bomb-grade uranium has been shipped out of Romania as part of a U.S.-Russian nuclear nonproliferation program, the Energy Department reported Tuesday.
Officials at the department's National Nuclear Security Administration said the highly enriched uranium was taken from two research reactors in Romania and flown to Russia for secure storage. The shipment weighed 118 pounds.
Russia had provided the uranium years ago. The NNSA, working with Romanian officials, moved all the highly enriched uranium, or HEU, of U.S. origin, out of Romania in 2008.
The effort in Romania is part of a broader program to return all of the HEU that had been provided to various countries by either the former Soviet Union or by the United States for civilian nuclear research back to the originating countries where the material can be kept in more secure locations.
Uranium found on the Moon | Bad Astronomy | Discover
Magazine
Scientists using data from the recently-Moon-smacked Kaguya spacecraft have found evidence of radioactive elements on the lunar surface, including, for the first time, uranium!
That's pretty cool. It's a little unexpected to me, too. One of the key aspects of the Moon is that it's not as dense as the Earth — in fact, it's just a bit more than half the Earth's density — so you don't expect it to have a lot of denser materials. Also, dense materials tend to sink and lighter ones float in a liquid, and we know the Moon was once entirely molten. So most of the uranium (which is among the densest of all elements) should be near the Moon's core, not on the surface.
Most, but not all.
It appears there is some on the surface!
Deal to build nuclear facility is dead – Augusta Chronicle
The U.S. Energy Department made official Monday its plan to scrap a Bush administration initiative that could have brought a major nuclear fuel reprocessing facility to South Carolina.
Sign up for breaking news alerts from The Chronicle
Economic developers, however, say the cancellation of the Global Nuclear Energy Partnership – published in Monday's Federal Register – doesn't mean Barnwell County and Savannah River Site won't win a similar venture in the future.
"At this point, GNEP, as a concept, is dead, but the issue of what to do with this material isn't," said Danny Black, the president of Southern Carolina Alliance, a regional economic development consortium based in Barnwell.
WalesOnline – Campaigner's nuclear fuel warning
RADIOACTIVE waste from a new generation of nuclear power stations will have to be stored above ground for 100 years, the Government has been told.
The claim comes as the possibility of a nuclear power station being built to replace the existing one at Wylfa on Anglesey continues to grow.
Hugh Richards, of the Welsh Anti Nuclear Alliance (Wana), told officials at the Department for Environment and Climate Change: "Both the promoters of new reactors and the Government have largely ignored the implications of those reactors discharging high burn-up spent fuel. New-build spent fuel, already acknowledged as twice as hot and twice as radioactive as legacy-spent fuel, will have to cool down for 100 years on each site before it can go for deep underground disposal.
---
Nuclear Waste News
France's nuclear solution – THE WEEK
America gets one-fifth of its power from nuclear power plants. Nuclear is far and away the cheapest and most reliable alternative to carbon-emitting coal. Yet we all know that nuclear energy carries one great big negative: the problem of nuclear waste, the radioactive residue from enriched uranium.
Now, suppose there were a solution to this problem? A solution that reduced the amount and the toxicity of nuclear waste by 80 percent or more? That would be useful, right?
Well guess what—it's doable. Better yet—it's done.
French radioactive waste to double by 2030 | Reuters
France's highly radioactive waste will more than double by 2030 mainly as spent fuel derived from nuclear reactors mounts up, the French national radioactive waste management agency (Andra) said on Tuesday.
Andra draws up every three years an inventory of sites polluted with radioactivity and details quantities per waste category as well as volume forecasts.
In 2007, high level waste, the most dangerous category, accounted for 95 percent of French waste radioactivity but only 0.2 percent in volume, it said in the inventory report. A complicated scale lists a wide range of different intensities of radioactive waste.
High level waste will rise by 120 percent to 5,060 cubic meters by 2030 out of a total of 2.2 million cubic meters, the Andra report said. The 2.2 million cubic meters itself is twice the 2007 level.
Central Asians seek help to clear Cold War waste | Reuters
Four Central Asian countries called on Monday for international help from governments and business in clearing toxic nuclear waste left over from the Cold War when they formed part of the Soviet Union.
The appeal from the four — Kyrgyzstan, Tajikistan, Kazakhstan and Uzbekistan — was backed at a one-day meeting in Geneva by United Nations agencies, several Western governments, and the European Union's executive Commission.
"We, the governments of Central Asia, have shown our readiness to work together to tackle this serious and dangerous threat not only to our region but beyond," Kyrgyz Prime Minister Igor Chudinov told a news conference at the end of the talks.
Consumers' fees pile up along with nuclear waste | The
Greenville News
Since 1983, consumers in South Carolina and other states with nuclear power plants have paid a special fee on their electricity bills to cover the costs of a long-planned national repository for radioactive waste.
The fee has generated more than $30 billion for the federal government's Nuclear Waste Fund over the years, according to the Department of Energy. South Carolina's contribution was more than $1.2 billion at the end of last year.
---
Nuclear Policy News
TheStar.com | Suspending provincial nuclear plant plans a wise move, OPA says
The provincial government was wise to suspend its plans to build a new nuclear plant, says the head of system planning at the Ontario Power Authority, who assured yesterday that the decision will not affect the stability of the electricity system.
"The lights will stay on," said Amir Shalaby, vice-president of power system planning at the agency. "You don't get into a non-favourable contractual arrangement just because you need power by a certain date. So I believe the government posture i
s exactly the right one."
Energy and Infrastructure Minister George Smitherman said on Monday that a competitive process to select new nuclear reactors for Ontario had been put on hold because the best proposal, from Atomic Energy of Canada Ltd., was "many billions" too high.
Smitherman also cited the uncertainty around the future of AECL's commercial Candu business, which the federal government plans to partially sell off.
Shalaby said there is no rush to choose a reactor technology
and that the province can afford to wait for better value.
Report: Reactors Cost More than Efficiency, Renewables | Environmental Protection
The likely cost of electricity for a new generation of nuclear reactors would be 12-20 cents per kilowatt hour (KWh), considerably more expensive than the average cost of increased use of energy efficiency and renewable energies at 6 cents per kilowatt hour, according to a major new study by economist Mark Cooper, Ph.D., a senior fellow for economic analysis at the Institute for Energy and the Environment at Vermont Law School.
The report finds that it would cost $1.9 trillion to $4.1 trillion more over the life of 100 new nuclear reactors than it would to generate the same electricity from a combination of more energy efficiency and renewables.
VPR News: Shumlin says he'll push for another decommissioning bill
(Host) Senate President Pro Tem Peter Shumlin says he'll push another bill next year that would force Vermont Yankee's owners to put aside money to close the plant.
The Legislature has passed a similar bill twice now and both times Governor Jim Douglas has vetoed it.
Shumlin says he thinks the situation has changed because the Nuclear Regulatory Commission has identified Yankee as one of the plants that doesn't have enough money to pay for decommissioning.
(Shumlin) "Even the NRC now says we've got a problem. We think it's reasonable to expect that we can convince the governor that this is a prudent thing to do to protect Vermont ratepayers."
(Host) Shumlin argues that it will cost one billion dollars to shut down and clean up the Yankee site in Vernon. But the financial meltdown has reduced the amount the plant has in its decommissioning fund and it's short between $600 and $700 million right now.
Associated Press: Judge dismisses Constellation appeal in EdF case
Constellation Energy Group Inc. lost a round in its battle with Maryland regulators over its proposed deal to sell half its nuclear operations to France's EdF when a judge ruled Thursday it could not appeal the decision to review the agreement while the review was under way.
The Maryland Public Service Commission is looking into whether the $4.5 billion deal is in the public interest. The PSC doesn't regulate Constellation, but regulates its Baltimore Gas and Electric utility subsidiary.
Constellation contends the deal is permitted under a settlement that raised the trigger for state review to 20 percent of Constellation's shares or its board. EdF would take a 9 percent stake, but the PSC decided the rule doesn't apply because EdF would acquire other rights and assets.
Legislation supporting nuclear energy advances in Italy
The reintroduction of nuclear power in Italy moved closer July 1 when proposed legislation successfully went through the lower house, the Chamber of Deputies. The deputies' approval of the bill after some modifications follows its passage through the upper house. The bill includes a package of measures on fiscal consolidation and energy matters, specifically nuclear energy. The bill will now go back to the Senate for final revisions. The government has said it is working toward a target of 25% of energy to be provided by nuclear power by 2030. Italy closed all its nuclear power plants after the 1986 Chernobyl accident.
UK atomic agency sale expected by October, Dounreay bid planned
The UK Atomic Energy Authority expects the sale of its commercial arm to be completed by the end of September, chief executive officer Norman Harrison said. Harrison also told delegates at a decommissioning conference July 1 that the UKAEA, a state-owned company that pioneers the development of nuclear energy within the UK, plans to bid for decommissioning work at the Dounreay nuclear plant in Scotland once the government tender is launched later this year. UKAEA Ltd, a wholly-owned subsidiary that provides nuclear decommissioning, waste management and site environmental remediation services, was put up for sale in late March after the government said the business could operate independently and concentrate on growing its operations overseas.
Race to acquire nuclear power: Gulf Daily News »
Egypt may be the focus of Russia's attempt to sell its nuclear wares abroad.
But Egypt's neighbours are also desperate to acquire atomic energy, with the UAE and Jordan also looking at ways of developing the technology.
Despite Western calls for non-proliferation in the Middle East – with fear that Iran's acquisition of a nuclear bomb could trigger an arms race – Britain, France and the US are among the countries helping to supply the know-how and material for nuclear reactors.
In the UAE, the US signed a deal to develop a nuclear reactor on the understanding that the country, which has strong trade ties with Iran, will not produce its own nuclear fuels.
Britain signed an agreement with Jordan, Israel's energy-poor neighbour.
Nuclear Engineering International: Westinghouse forms new Japanese organization
Westinghouse Electric Company has formed a new organization to deal with Japanese produces and services, which it hopes will help to increase business in Asia.
The new organization will work closely with Toshiba Corporation's nuclear energy systems & services division to maximise its support for the Japanese utilities "Establishment of Westinghouse Electric Japan is part of our long-term growth strategy to enhance businesses in the Asian region," says Westinghouse president and CEO Aris Candris.
Electric Light & Power – Montenegro moves towards ban on nuclear power plants
The parliament's committee for constitutional matters and legislation has concluded that there are no legal obstacles to the adoption of a law banning the building of nuclear power stations in Montenegro. The committee has backed the amendments to the law on the budget, a package of laws on agriculture and the draft law on national parks. Milutin Tomasevic has the report:
[Reporter Tomasevic] If at its next session the parliament votes the same as the committee for constitutional matters and legislation, no nuclear plants will be built in Montenegro, and this will be Montenegro's official position in relation to its environment.
Deputy of New Serb Democracy Emilo Labudovic defended an opposing view during the debate, declaring himself against such a ban. He maintains that nuclear energy is clean and safe.
Energy review backs no nuclear scotland | SNP – Scottish National Party
Scotland's energy future should be based on non-nuclear sources.
The SNP today welcomed a report from the Parliament's Economy, Energy and Tourism Committee which supported the Scottish Government's plans for Scotland to build a clean, green and renewable energy future as SNP MSP Rob Gibson called for the UK Government to release £150 million of potential investment in Scotland's energy future.
In their report the Committee state that;"Scotland does not need a new generation of nuclear power stations to be constructed and sees Scotland's energy future as one that seeks to increase markedly investments in energy efficiency, in renewable energy, in cleaner renewable or fossil-fuel fired thermal plant, such as combined heat and power and district heating, energy-from-waste plants and which, if necessary, supports the construction of a new generation of larger fossil-fuel fired plants with carbon capture technologies."
GE, Hitachi to Seek Guarantees for Nuclear Project – Bloomberg
General Electric Co., Hitachi Ltd. and Cameco Corp. plan to seek U.S. Department of Energy loan guarantees to help finance a venture that would use lasers to enrich uranium for nuclear fuel.
GE Hitachi Global Laser Enrichment said today it completed an application to the U.S. Nuclear Regulatory Commission to build the world's first commercial uranium enrichment plant to use laser technology.
The proposed development in Wilmington, North Carolina, would create as many as 300 permanent engineering and s
upport jobs, as well as employ more than 500 workers during construction, Tammy Orr, chief executive officer of Wilmington- based GE Hitachi Global Laser Enrichment, said today in a telephone interview.
Merkel Retreats on Nuclear Power, Backs Electric Cars –
Bloomberg
Chancellor Angela Merkel's party ruled out for the first time building nuclear-power plants in Germany and backed plans to develop electric-car technology, aiming to broaden
its appeal for Sept. 27 national elections.
While Merkel's Christian Democratic Union and its Bavarian sister party, the Christian Social Union, agreed to stick to a policy of extending the lifespan of existing atomic plants, their joint campaign program presented in Berlin today describes nuclear power as merely a "bridge" to greater use of renewable energy.
AFP: Canada suspends new nuclear reactor construction

Ontario, Canada's economic hub, announced Monday the suspension of its plan to build two new nuclear reactors, citing concerns about vendor Atomic Energy Canada Limited's viability, and pricing.
The provincial government said AECL's bid to build the two new nuclear power plants at its Darlington station, 43 miles (70 kilometers) east of Toronto, by 2018 was the only one to meet its terms and objectives.
The project was to be the first step in the modernization of Ontario's aging nuclear fleet.
France's Areva and Westinghouse Electric Company, a subsidiary of Japan's Toshiba, had also bid on the project in February.
Nuclear power to the rescue? A measured look – OhMyGov! – General News
Nuclear energy has always had something of a bad reputation—a volatile, barely containable force that nobody wants in their neighborhood. But with the planet heating up, the economy floundering, and the world economy striving for safer energy alternatives, it's time to ask: does nuclear power really deserve its negative stigma, and does it hold promise as a renewable alternative to fossil fuels?
Nuclear Plant Safety
Safety has always been a concern regarding nuclear plants, and one of the primary factors motivating people to keep nuclear plants away from their homes. Three Mile Island and Chernobyl are two of the first things that come to mind when many consider hosting a nuclear power plant, and neither are particularly cheering images. When compared to other power plants, however, nuclear energy is actually one of the safest options. According to a study by the Paul Scherrer Institute, there have been only seven major nuclear accidents ever, accounting for approximately 64 deaths and 220 latent fatalities.
Associated Press: Group offers plan to eliminate nukes by 2030
A group committed to eliminating nuclear weapons presented on Monday a four-step plan to achieve that goal by 2030, while acknowledging that Iran could be a "show stopper."
The plan by the nonpartisan Global Zero Commission calls for the United States and Russia — the world's largest nuclear powers — to agree to reduce first to 1,000 warheads each, then to 500 each by 2021.
The U.S. is believed to have about 2,200 active strategic nuclear warheads and Russia about 2,800. Each has thousands m
ore in reserve as well as large numbers of non-strategic, or tactical, nuclear arms.
During the second phase of cuts to 500, all other nuclear weapons countries would have to agree to freeze and then reduce their warhead totals. Those other countries are China, Britain, France, India, Pakistan and Israel but not North Korea, which has conducted nuclear tests but may not have a useable weapon.
La Ronge The Northerner – The future of uranium consultation

A crowd fi lled the room for the Future of Uranium in Saskatchewan Public Consultation
Process, a process initiated by the Government of Saskatchewan; the consultation held a meeting in La Ronge June 16.
The consultation began with the viewing of three videos, a SaskPower presentation Powering your future, which offered an overview of the ancticipated power needs for Saskatchewan in the future; a video presentation by Dr. Richard Florizone, who chaired the Uranium Development Partnership (UDP); and a video from Clean Green Saskatchewan, outlining concerns about the possible increased used of nuclear power in the province. Several people voiced concern about both the process of the consultation and the prospect of the possible building of a nuclear reactor in Saskatchewan.
A major concern expressed by several people was the presentation of one option, nuclear energy, when others are available.
Nuclear plant developer's partner 'winding up' – The Olympian – Olympia, Washington
A former partner of a tiny startup trying to build a nuclear power plant in southern Idaho is shuttering its business just a year after the two outfits boasted of plans to erect facilities around the world.
In July 2008, Alternate Energy Holdings, Inc. said it was going together with Houston-based Powered Corp. "to jointly develop nuclear reactors worldwide."
But Rafic Koussa, a Powered director, told the Securities and Exchange Commission this week he's "in the process of winding up."
---
Nuclear Weapons News
Maralinga A-bomb vets to file class suit | The Australian
A GROUP of nuclear veterans will launch a class action against the federal government this week seeking compensation for exposure to atomic tests at Maralinga in the 1950s and 1960s.
Led by Australian Nuclear Veterans Association national president Ric Johnstone, the group has been buoyed by a ruling last month in Britain's High Court allowing British veterans suffering from ill health to pursue a class action against the Ministry of Defence.
Mr Johnstone, a former RAAF mechanic who decontaminated veh
icles used at Maralinga during the nuclear testing, told The Australian a team of lawyers was drafting a letter to send to Kevin Rudd and Veterans Affairs Minister Alan Griffin this week.
The group will then lodge a statement of claim with the Federal Court seeking undisclosed damages — likely to be "several million dollars" — from the federal government.
Radio jamaica | Treaty, Vincent, Signatories, Three, Nonsignatories | St. Vincent signs Comprehensive Nuclear-Test-Ban Treaty – St. Vincent and the Grenadines is the
latest co…
St. Vincent and the Grenadines is the latest country to sign the Comprehensive Nuclear-Test-Ban Treaty.
This is according to the global nuclear watchdog.
The International Atomic Energy Agency said the signing ceremony took place Thursday at United Nations Headquarters.
Thirty of the 33 States in Latin America and the Caribbean are now signatories to the treaty.
The three non-signatories are Dominica, Trinidad and Tobago and Cuba.
Uncertain future for workforce at Vulcan site – John O'Groat Journal and Caithness Courier
THE future for the workforce at Vulcan has become less secure now that it looks certain the Ministry of Defence will not be extending its current contract at its reactor base in Caithness.
Barring new commercial work being found, the site is set to go into decommissioning mode in five years' time.
Such an outcome would add a fresh headache to the public agencies currently battling to replace the 2000-plus jobs which are to go at the next-door site at Dounreay.
As with its defunct civil counterpart, Vulcan will require a workforce to decontaminate and dismantle its redundant plant.
It is unclear how many of the 280 employees of site contractor Rolls-Royce would be required for the clean-up.
The pressurised water reactor at Vulcan is used to test and trial the propulsion systems used on Britain's fleet of nuclear submarines.
Up until recently there were positive noises about the prospects of the MOD extending its £360 million contract beyond 2014. But Royal Navy chief are now believed not to foresee a need for Vulcan to support the proposed next generation of Trident subs.
AFP: IAEA's new chief promises to unblock Iran standoff

The UN atomic watchdog's incoming chief Yukiya Amano promised Friday to go all out
to resolve a long-running nuclear standoff with Iran after governors formally
gave their assent to his appointment.
As the organisation in charge of nuclear safeguards, the task of the International Atomic Energy Agency's director general was to make sure that member countries stuck to their commitments under the Nuclear Non-Proliferation Treaty (NPT), Amano told journalists.
"What is expected of the director general and the agency is to implement these safeguards agreements in a professional and impartial manner. And I will do my utmost" to do so, he said.
The IAEA has been investigating Iran's controversial nuclear programme for the past six years, but has so far been unable to establish whether the activities are entirely peaceful as Tehran claims.
Pyongyang fires four missiles into East Sea – INSIDE JoongAng Daily
In an apparent protest against recent sanctions, North Korea fired four short-range missiles yesterday, the Ministry of National Defense in Seoul said.
The ministry said the first missile was fired at 5:20 p.m. The second followed at 6:00 p.m., the third at 7:50 p.m. and the fourth at 9:20 p.m.
All missiles were launched from a missile base in Sinsang-ri, South Hamgyong, on the northeast coast of the Korean Peninsula.
The launches followed a U.S. decision on Wednesday to freeze assets of two companies – one North Korean, the other Iranian – for alleged links to the North Korean nuclear and missile development programs. Then yesterday, the U.S. State Department said it would not provide further food aid to North Korea unless it was assured the food reached starving North Koreans.
The Associated Press: IAEA chooses Japanese as new head
The world's top nuclear watchdog chose Japan's Yukiya Amano as its next head on Thursday — and he touched on the devastation U.S. atom bombs wreaked on his country in pledging to do his utmost to prevent the spread of nuclear arms.
The decision by the 35-nation International Atomic Energy Agency board ended a tug of war on who should succeed Nobel Peace laureate Mohamed ElBaradei, who saw his agency vaulted into prominence during a high-profile 12-year tenure.
North Korea left the nonproliferation fold to develop a nuclear weapons program on ElBaradei's watch and his agency later launched inconclusive probes on suspicions that those to nations were interested in developing nuclear weapons
Hopes for nuclear breakthrough on Obama Moscow trip | Reuters
Hopes are rising on both sides that President Barack Obama's visit to Moscow next week will produce a breakthrough in talks on cutting U.S. and Russian nuclear weapons and on helping Washington in Afghanistan.
Officially, neither side has made an announcement but diplomats believe Obama will agree with President Dmitry Medvedev on the outline of a deal to reduce the stocks of deployed nuclear warheads to below 1,700 on each side.
"We are confident that we will secure an agreement committing both sides to cutting warheads to fewer than 1,700," one person close to the talks said.
WRS | Sensitive nuclear documents safe
Plans to destroy sensitive documents relating to an international nuclear smuggling ring mustn't go ahead. That's the decision of a parliamentary control delegation. It says that the government is capable of safely storing files which contain evidence linked to an investigation of three Swiss engineers – the Tinner brothers and their father – suspected of smuggling nuclear weapons technology. The documents are copies of files destroyed two years ago on the say-so of the government. This prompted criticism from parliament and legal experts who accused the government of undermining the prosecution in the smuggling case.
Switzerland's parliament opposes shredding documents related to a nuclear smuggling ring. – swissinfo
A parliamentary control delegation has rejected plans by the cabinet to destroy sensitive documents related to an international nuclear smuggling ring.
The committee called on the government to seek an acceptable solution with justice authorities for about 100 pages of evidence linked to an investigation of three Swiss engineers suspected of smuggling nuclear weapons technology.
"There is no international obligation to destroy the documents," said Hansruedi Stadler, a Christian Democratic senator, on Tuesday.
The committee said the International Atomic Energy Agency (IAEA) agreed that Switzerland was capable of safely storing the file, which contains more than 1,000 pages including documents on bomb designs, until a court rules on the case of Urs Tinner, his brother Marco and their father Friedrich.
They are suspected of having links to the nuclear smuggling network of Abdul Qadeer Kahn, the father of Pakistan's nuclear programme, and are believed to have worked as undercover agents for the United States.
Last week, the government ordered the quick destruction of sensitive material
Ex-top bureaucrat acknowledges secret Japan-U.S. pact on port calls by vessels with nukes – The Mainichi Daily News

A former top bureaucrat in the Foreign Ministry has admitted that he received from his predecessor a document on a secret Japan-U.S. agreement on port calls by U.S. vessels carrying nuclear weapons.
Ryohei Murata, 79, who now lives in Kyoto, received the document from his predecessor when he assumed the post of administrative vice foreign minister in July 1987.
"I had heard that there was a secret agreement, but I first saw a Japanese document on it when I became administrative vice minister," Murata said in an interview with the Mainichi Shimbun.
Howard Hughes and the atomic bomb – Los Angeles Times

At the center of a desolate valley in the middle of Nevada, more than a dozen miles from the nearest paved road, one of the few signs of human activity is a rusty
steel well casing that juts oddly out of the desert floor.
Nobody lives here, but it has a name: the Central Nevada Test Area. It was once a hub of scientific activity. Today, it is an abandoned outpost of the Cold War.
Could Israel be making these DU Weapons and what are the
implications?
Most DU weapons manufactured in the United States show a distinct difference between conventional weapons and those that contain DU and other toxic elements such as
Tungsten etc. The warhead clearly shows the Rod with a Sabot sitting just below the point. It must be clearly understood that despite any re classification that
may have taken place by the US Government these truly are nuclear related weapons.
You can clearly see that the Israel's IMI is manufacturing weapons that are almost identical to the US weapons that are displayed in the left hand picture above.
---
Department of Energy News
Who's who in the DOE loan guarantee program
Which sectors will perform which functions in the future in the energy industry is still being discussed, but the Department of Energy is now becoming a major investor in the renewable energy industry. So, now the U.S. government is in the auto industry, particulary advancing EVs; and also it is in the banking,
investment banking, home finance, and insurance markets. Conditions are aligning to create a fundamental shift in how energy is financed, generated, transmitted, and consumed in both businesses and residences in America. Since the government has chosen to lead the way into the transition, it pays to listen to the process they have established for applicants and how they organize outgoing funds here in the initial buildout phase.
DOE to consider Hanford for mercury storage -| Tri-City Herald
The Department of Energy will consider the Hanford nuclear reservation as one of seven possible sites for long-term storage of the nation's elemental mercury, said a notice Thursday in the Federal Register.
The nation could have 8,300 to 11,000 tons of mercury from private sources that would be eligible for storage over 40 years, according to the Environmental Protection Agency.
DOE is looking for storage sites after the Mercury Export Ban Act of 2008 prohibited the export of mercury beginning in 2013 and required the agency to have facilities ready to manage and store mercury generated in the United States. It is a new responsibility for the DOE Office of Environmental Management, which is responsible for work at Hanford.
Construction Resumes on Waste Treatment Facility – KIFI – Idaho Falls, Pocatello, Jackson WY –
CH2M-WG Idaho (CWI), contractor for the Idaho Cleanup Project, resumed work Wednesday morning on construction of the Integrated Waste Treatment Unit (IWTU) facility after suspending work on Tuesday, June 30, as a result of recent minor injuries to workers on the project.
"We met with the IWTU construction workforce this morning to review the safety issues we've experienced and to get them involved in improving safety on the project," said Brent Rankin, Vice President and Chief Operating Officer for CWI. "We know from experience that the workers on the front line can help identify issues or opportunities for improvement."
The IWTU is being constructed to treat 900,000 gallons of liquid, sodium-bearing waste currently stored in three underground storage tanks at the Idaho Nuclear Technology and Engineering Center. Steam-reforming technology will be used to convert the liquid waste into a more stable granular solid for eventual disposal at a national geologic repository.
Hanford worker injured in 50-foot fall | Tri-City Herald
A Hanford worker was seriously injured when he fell through an access door to a catwalk 50 feet above the ground Wednesday morning inside a building at the Hanford 300 Area just north of Richland.
He hit the rail of a ladder halfway down, and then fell the rest of the way to the ground, said Todd Nelson, spokesman for Washington Closure Hanford. The railing kept him from hitting the floor with full force, according to DOE.
The Washington Closure worker was taken to Kadlec Regional Medical Center in Richland by ambulance with "very serious but non-life-threatening injuries, including to his leg," said Dave Brockman, manager of the Department of Energy Hanford Richland Operations Office, in a memo sent to all Hanford employees Wednesday evening. The worker's name was not released.
The accident follows a series of safety events that the Defense Nuclear Facilities Safety Board said appeared to be increasing in recent months in a newly released May report.
FR: DOE: Disposition of excess DU FONSI
Finding of No Significant Impact: Disposition of DOE Excess Depleted Uranium, Natural Uranium, and Low-Enriched Uranium AGENCY: Department of Energy. ACTION:
Finding of No Significant Impact.
SUMMARY: The U.S. Department of Energy (DOE, the Department) has completed an Environmental Assessment (EA) for the Disposition of DOE Excess Depleted Uranium (DU), Natural Uranium (NU), and Low-Enriched Uranium (LEU) (DOE/EA-1607).
Based on the analysis in the EA, the Department has determined that the proposed action, DOE dispositioning its excess uranium inventory using one or a combination of two methods–(1) enrichment to either NU or LEU product and subsequent storage
or sale of the resultant NU or LEU product (Enrichment Alternative), and (2) direct sale to appropriately licensed entities (Direct Sale Alternative)–does not constitute a major Federal action significantly affecting the quality of the human environment within the context of the National Environmental Policy Act of 1969 (NEPA). Therefore, the preparation of an Environmental Impact Statement (EIS) is not required and the Department is issuing this Finding of No Significant Impact (FONSI).
Department of Energy – Obama Administration Launches New Energy Efficiency Efforts
WASHINGTON – Building on the action by the U.S. House of Representatives in passing historic legislation that will pave the way for the transition to a clean energy economy, President Barack Obama and U.S. Energy Secretary Steven Chu today announced aggressive actions to promote energy efficiency and save American consumers billions of dollars per year. Today's announcement underscore  how the clean energy revolution not only makes environmental sense, but it also makes economic sense – creating jobs and saving money.
"One of the fastest, easiest, and cheapest ways to make our economy stronger and cleaner is to make our economy more energy efficient," said President Obama. "That's why we made energy efficiency investments a focal point of the Recovery Act. And that's why today's announcements are so important.
By bringing more energy efficient technologies to American homes and businesses, we won't just significantly reduce our energy demand; we'll put more money back in the pockets of hardworking Americans."
Hanford News: Evaporation campaign cut Hanford's radioactive waste
Hanford workers have evaporated enough excess water from radioactive waste in underground tanks to free up space nearly equivalent to a new tank.
Washington River Protection Solutions removed 940,000 gallons of condensate from two double-shell tanks with the nuclear reservation's 242-A Evaporator in work completed last week.
The Department of Energy contractor is emptying waste from leak-prone single-shell tanks into newer and sturdier double-shell tanks to be stored until the waste can be processed for disposal at the vitrification plant.
Space is at a premium in the double-shell tanks. Hanford has about 53 million gallons of radioactive waste stored in underground tanks, and the double-shell tanks can hold just 28 million gallons of waste.
DOE officially announces it won't push SRS reprocessing plan – The Augusta Chronicle
The U.S. Energy Department made official today its plan to scrap a Bush administration initiative that could have brought a major nuclear fuel reprocessing facility to South Carolina.
Economic developers, however, say the cancellation of the Global Nuclear Energy Partnership—published in today's Federal Register— doesn't mean Barnwell County and Savannah River Site won't win a similar venture in the future.
"At this point, GNEP, as a concept, is dead, but the issue of what do do with this material isn't," said Danny Black, president of the Barnwell-based SouthernCarolina Alliance, a regional economic development consortium.
The GNEP program, unveiled in 2006, was a broad plan to reprocess spent commercial nuclear fuel to maximize its efficiency, reduce waste volume and prevent its exploitation for nuclear weapons.
New research may help address radionuclide contamination at DOE sites
Five years from now, Lab scientists will be able to better determine how, when and why plutonium moves in soil and groundwater.
The way to predict how plutonium is transported in groundwater away from a site is by looking at the dominant geochemical processes that control plutonium's (Pu) behavior in the subsurface at environmental levels. But that isn't always
so easy.
A $6 million five-year proposal funded by the Department of Energy's Office of Science, Biological and Environmental Research (BER), will allow about a dozen LLNL scientists to study Pu transport at concentration levels at the picomolar
to attomolar scale (equivalent to dissolving one grain of salt in 100 Olympic-size swimming pools).
---
Other Energy News
EPA throws Obama's vow of "Openness" on bureaucratic toxic waste dump
As with most presidential campaign promises, Barack Obama's pledge of government openness isn't lasting long.
A top gauleiter at the U.S. Environmental Protection Agency appears to be indulging in the same type of cover-ups that Democrats on the 2008 campaign trail so ardently accused the Bush Administration of conducting.
Al McGartland, director of the EPA's National Center for Environmental Economics, has chastised the authors of an EPA study that knocked gaping holes of logic in the agency's decis
ion to label life-sustaining carbon dioxide as a pollutant.
Los Angeles will end use of coal-fired power | Reuters
Los Angeles will eliminate the use of electricity made from coal by 2020, replacing it with power from cleaner renewable energy sources, Mayor Antonio Villaraigosa said.
Consumers of the Los Angeles Department of Water and Power, the largest city-owned utility in the United States with 1.45 million electricity customers, will see higher power bills in the fight against climate change, he added in his inaugural speech for his second four-year term as mayor on Wednesday.
Future of clean energy is written on the wind — Shanghai Daily
SHANGHAI is rich in clean green wind power and the city is constructing more and more windmills as part of a sustainable energy plan. Zhang Qian flips the switch. The sails of
hundred-meter-high windmills rotate in the wind in the mudflats of suburban Shanghai.
Row upon row of turbines with huge vanes are generating new clean electricity.
Shanghai is rich in sustainable wind resources and is increasing its wind energy capacity as part of an overall plan to reduce pollution and develop clean energy.
America's 10 Energy Challenges | knoxnews.com
That's the cover headline on the lastest issue of the ORNL Review, which identifies those challenges as: Carbon Reduction; Conservation; Bioenergy; Electric Vehicles, Nuclear; Battery Storage; Interactive Grid; Sequestration; Fusion; and Non-Proliferation.
"As the nation's largest energy research facility, Oak Ridge National Laboratory is playing a leading role in addressing of energy's '10 Big Problems.' Our strategy is grounded in the belief that no single technology and no single energy source ca
n alone provide the volume of energy capable of sustaining both the quality of our lives and the viability of our planet," ORNL's Billy Stair said in the R&D magazine's intro.
It's an interesting read.
Transcript of White House Interview on Climate-Change Bill – washingtonpost
A transcript provided by the White House of a roundtable interview with President Obama, Secretary of Energy Steven Chu and Carol Browner, assistant to the president on energy and climate change.
Did Iraq Contractor KBR Expose Troops To Deadly Toxin? –
cbs4.com
Contractor KBR Inc. Accused Of Exposing Troops In Iraq And Afghanistan To Deadly Contaminants
Senate Hearing To Examine How Government Can Take Precautions In Such Situations
Larry Roberta's every breath is a painful reminder of his time in Iraq. He can't walk a block without gasping for air. His chest hurts, his migraines sometimes persist for days and he needs pills to help him sleep.
James Gentry came home with rashes, ear troubles and a shortness of breath. Later, things got much worse: He developed lung cancer, which spread to his spine, ribs and one of his thighs; he must often use a can e, and no longer rides his beloved Harley.
Landmark Waxman-Markey Climate and Energy Bill Clears House | Union of Concerned Scientists
The House of Representatives today passed the first comprehensive climate and energy bill, the "American Clean Energy and Security Act," by a 219 to 212 vote. Below is a statement by Kevin Knobloch, president of the Union of Concerned Scientists.
"We're thrilled that Congress has finally caught up with science and the American people in recognizing the need to switch on clean energy. Our future is now looking more like the Jetsons and less like the Flintstones.
Public Citizen – Climate Change Bill Must Be Strengthened
Climate change legislation that narrowly passed the House of Representatives late Friday must be strengthened. The legislation will not solve our climate crisis but will enrich already powerful oil, coal and nuclear power companies.
President Obama got it right when he announced in February his plan to impose strict new limits on greenhouse gas emissions and require polluters to pay. But HR 2454 enshrines a new legal right to pollute and gives away 85 percent of the credits to that right to polluters.
The Senate should do the following:
Daily Kos: What Chance Does ACES Have in the Senate?
On June 26, the American Clean Energy and Security Act passed the House 219 to 212 in a partisan vote that saw 44 Democratic representatives vote against the bill. 8 Republican representatives crossed party lines and voted for it. By the time Waxman-Markey bill got out of committee, it was a very different animal – loaded down with compromises, exceptions, and special favors. It was so compromised that Greenpeace and Friends of the Earth urged progressive representatives to vote against it.
In fact, Dennis Kucinich and Pete DeFazio voted against the bill because it had become so bloated. DeFazio stated:
"There's an unholy alliance of big business, some environmental groups and Wall Street" backing cap-and-trade, said DeFazio, comparing the scheme to the deregulation of the electricity markets that ultimately led to soaring rates in some states. "Wall Street is excited about another thinly regulated market."
Associated Press: House passes major energy-climate bill

In a triumph for President Barack Obama, the Democratic-controlled House narrowly
passed sweeping legislation Friday that calls for the nation's first limits on pollution linked to global warming and aims to usher in a new era of cleaner, yet more costly energy.
The vote was 219-212, capping months of negotiations and days of intense bargaining among Democrats. Republicans were overwhelmingly against the measure, arguing it would destroy jobs in the midst of a recession while burdening consumers with a new tax in the form of higher energy costs.
At the White House, Obama said the bill would create jobs, and added that with its vote, the House had put America on a path toward leading the way toward "creating a 21st century global economy."
---
Nuclear Editorial and Opinions
Covering the cost of old nuclear plants | Editorial | progress-index.com – The Progress-Index
Meltdown is not the word you want to hear in relation to a nuclear power plant. Even the global financial meltdown has potentially dire consequences for public safety over the long term.
Even as the industry and Washington quite rightly have moved toward a new generation of nuclear plant construction, an analysis by the Associated Press raises troubling questions about the current generation.
Nuclear plant operators are required to set aside enough money, over the course of a plant's life, to pay for its decommissioning and demolition. That process, for most plants, costs hundreds of millions of dollars.
The AP analysis found that the meltdown in the financial markets over the last two years has drained much of the money held by plant operators to safely decommission and demolish their plants. According to the analysis, operators of about half of the nuclear plants nationwide are not saving enough money for inevitable demolition projects.
At the same time that the estimated costs of demolition has
risen by $4.6 billion, the value of investments held by plant operators for that purpose has fallen by $4.4 billion, the AP reported. And, it found, the savings rates for demolition has declined for 80 percent of the nation's reactors.
So far plant operators have reacted to the losses in two ways. In 19 cases they have won permission to delay decommissioning for as long as 60 years in order to allow their investments to recover. In more than 50 others, they have won permission to extend plant operations  beyond their original permit expiration dates.
TheStar.com | Opinion | Nuclear energy neither clean nor safe
Several assumptions need to be corrected. Canada's energy mix is 59.8 per cent hydro, 16.1 per cent coal, 11.6 per cent nuclear, 6.7 per cent oil, 4.9 per cent natural gas and 0.9 per cent renewables.
Hydro will continue to produce the same amount of electricity every year; however its proportion of the energy mix will decline due to net increases in demand. Wind generates power 30 per cent of the time, solar 20 per cent and other renewables 30 to 50 per cent.
Replacing all nuclear and fossil fuel energy sources with renewables by 2040 would result in this mix: 47.2 per cent hydro; 13.8 per cent wind; 7.2 per cent solar; 5.5 per cent tidal/wave; 23.1 per cent geothermal; 3.2 per cent other renewables, such as biomass and waste water.
This is a manageable expectation, especially in Ontario where we have made a commitment through the Green Energy Act. The GTA has made significant progress in both renewable sources of energy and energy conservation.
Steve Kirsch: Climate Bill Ignores Our Biggest Clean Energy Source
Do you think our country's energy policy is in good hands now that the American Clean Energy and Security (ACES) climate bill has passed the House? I'm very worried and I think you should be too. Experts fret about balancing energy, environment, and the economy. But there is a way to have all three at the same time if we are willing to take a fresh look at an old technology. And that great solution is nowhere to be found in the ACES bill.
First, let's start by assuming science of global warming is correc
t. We'll see later that we'd want to do exactly the same thing even if we didn't believe in global warming at all.
To stop global warming, we must virtually eliminate the use of coal worldwide
Time to go – Bennington Banner
It's another peaceful day in rural Vermont. Nothing new for most folks, because just about every day is a peaceful day in Vermont. But the day will not end peacefully.
The sirens break the silence that was previously only interrupted by an occasional bird singing merrily on a tree branch. Funny, we weren't told that they were going to be doing another drill.
They just did one a short while ago. Usually they tell us when they're going to do a drill so we are ready for it.
Wonder why nothing was said about this one?
In the last drill, it turned out the telephone lines weren't working.
Use nuclear energy to augment water supply | Argus Leader
Desalination might become increasingly necessary if severe drought continues in the United States. This process of removing salt from seawater will require an abundant, clean energy source with a secure domestic supply that avoids the emission of greenhouse gases. Nuclear energy is that source, and the good news is that the technology for nuclear desalination is proven and available.
The Lewis and Clark project demonstrates that easily accessible water resources cannot fully support the anticipated futur
e demand for crops, livestock, industry and people. In fact, according to the Intergovernmental Panel on Climate Change, many water resources across North America already are heavily used by industry and agriculture in addition to drinking water and electricity production. The fresh-water supply in Western states is susceptible to an extended drought that would reduce rainfall and the Rocky Mountain snowpack, both of which feed the Missouri River.
The Top Nuclear Stories is published twice weekly. It is a produced
using a combination of social bookmarking and programming.
You can view or join the public group and add your own stories
by going here -> http://groups.diigo.com/groups/nukenews