The nuclear weapons issue took center stage this past week when Obama called for a dramatic scaleback of nuclear weapons.  A coalition of groups has even called for a dramatic reduction of the DOE, suggesting that major facilities like Savannah River be closed down.   The power side of the equation will benefit dramatically from this downshift it happens, as much of the hidden subsidies are coming out DOE labs.
Not to knock the DC folks but there is far more activity taking place at the state level at this point and much of it is boiling hot, a substantial portion of it is happening as republicans across the country have been pushing for nuclear development in too many states to name.  When the republican leadership in California pushed to make nuclear development their top issue last year it should be pretty clear that the biggest problem opponents face is to get democrats to take a strong stand against it.  There is no doubt that we've knocked the economic legs out from under the industry and that's why they are howling.
We had to witness a blatantly pro-nuclear program last week on one of the more conservative PBS channels here in northern California.  The program was cooked up from a east coast pro-nuclear conference held in South Carolina last fall and designed to play the race game as if nuclear would benefit the black community.  Yech! It made me realize that we have no way to get the big groups to help deal with such growing propaganda attacks.  We're always supposed to sign onto national petitions but when it comes to get a national group to send a single email to a local TV station (takes about 20 seconds the last time I checked) would take too much time.
Enough ranting. I'm sure everybody is doing all they can, actually it should come as no surprise as a there's been a drop in activism due to burnout and the shear volume of negative news coming from the media. Its pretty sad to see the corporate media let the nuclear industry get away with this so called renaissance scam.
After putting just about every moment of time I have into building an extensive nationwide look of what is happening, I have to admit defeat in that the sheer task is too big for one person to take on. I've already put in close to  40 hours on work so far but have only been able to get a handful of states documented to the level possible.
I'm not posting the location on any public service which means that you have to contact me to see what's been created so far.  All 50 states are now in the database and have content.  Many states like Colorado have extensive content, and much of it current.
NOTE: The current version of the state to state battles is no longer posted on this blog and requires the right URL as there were several older versions of the database. I repeat. The only way you will see this is by sending email to me requesting the location.
I will continue to make pleas from activists to help build this vital resource, that is unless you know of anything like it elsewhere, which I doubt exists.  Getting the content organized in this fashion is a good resource to help build out a national movement.  Please help!  One of the weak points in the project are lists of groups working state by state.  There are many states that have yet to get those kind of resources added.  Contact me to take a look at the resources compiled for your state and then let me know what you think can be added, especially local groups.
Lots of news to breeze through, and quite a few major stories I'm mentioning here!  Check it out!
---
Top Nuclear Stories Index
---
Nuclear Reactor News
EDF suspends managers suspected of spying on nuclear opponents
Electricite de France on Friday suspended two senior nuclear security managers alleged to have hired outside consultants to spy on antinuclear activists using illegal means, including computer hacking, in violation of company rules. The French utility said in a statement that "as a precautionary measure following an internal inquiry," it had decided to suspend Pierre Francois, site protection engineer, and his line manager Pascal Durieux, security manager in the EDF Production and Engineering Division, from their duties "to ensure that the legal inquiry into unlawful intrusion into information systems is conducted with the necessary impartiality."
Activist: Claim of 'green' nuclear power is false | burlingtonfreepress.com | The Burlington Free Press
An internationally known writer and anti-nuclear activist got a warm reception from Vermont lawmakers Thursday as she heaped criticism on the Vermont Yankee nuclear plant and the atomic power industry.
But one thing Dr. Helen Caldicott didn't get during a visit to the Statehouse was the meeting she was hoping for with Gov. Jim Douglas. "He needs to be educated," she said.
In a morning talk to the House and Senate Natural Resources and Energy Committee, Caldicott, an Australian-born pediatrician, took aim at several aspects of nuclear power, including claims that it helps to minimize greenhouse gas emissions.
Whitehaven News | MP calls for inquiry into failing plant
LOSSES made by Sellafield's failing SMP (mox fuel) recycling plant have been disclosed to Parliament after to searching questions from Labour MP Michael Meacher, who as environment minister tried to stop the plant from opening in 2001.
The Nuclear Decommissioning Authority, which took over ownership from British Nuclear Group in 2005, is resisting calls from opposition MPs for the plant's immediate closure.
The Whitehaven News was the first to reveal three months ago that SMP's costs had soared to over a billion pounds but closure would put 1,000 Sellafield jobs at risk. One of the government's options was to build a new plant to help reduce Sellafield's 100-ton plutonium stockpile.
Five French nuclear plants underperformed in 2008Â  | Reuters
Five of France's 19 nuclear plants fell behind in terms of safety and management standards in 2008, France's nuclear safety watchdog ASN said.
The plants are Belleville in central France, Paluel in the northwest, Cruas in the southeast, Fessenheim in eastern France and Flamanville in the northwest, the ASN said late on Tuesday in its second public yearly report on nuclear safety.
Flamanville and Fessenheim were behind for the second year running, it added.
Fessenheim's reactor 1, France's oldest nuclear reactor, will undergo its third once-a-decade inspection in the autumn, after which the ASN will determine whether or not the plant can run for another 10 years.
The hidden costs of nuclear power | MNN – Mother Nature Network

As one of Florida's largest utilities prepared to unveil details about its nuclear plans in March 2008, its executives showed a noticeable wariness about one detail in particular: the price.
At Progress Energy Florida's new St. Petersburg headquarters, the top brass carefully husbanded their latest estimates. As the date of their public filing neared, the utility's executives arranged meetings with newspaper editors throughout its territory. Bill Johnson, chairman, president and CEO of the Florida utility's parent company, flew down from North Carolina for a meeting with Governor Charlie Crist.
Progress Energy's extraordinary care acknowledged that the nuclear renaissance perched delicately on the public's goodwill. An erosion of public support could shake the political support that new nuclear has lately enjoyed. Florida wouldn't be the only casualty; 21 other new nuclear projects have been announced throughout the U.S.
ISS – New report details nuclear "sticker shock"
A new study out of North Carolina details the sticker shock electric customers could experience if the state's two big utility companies move forward with plans to build four new nuclear reactors — but it also offers ways to avoid it. The findings come as the industry's boosters in Congress are pushing ahead with plans to offer up to $50 billion in new nuclear subsidies.
AFP: Six charged in California energy valve bribe case
Six former executives of a Californian engineering firm have been charged with paying millions of dollars in bribes to officials at foreign state-owned companies, justice officials said Wednesday.
A statement from the Justice Department said the six, all employed by an Orange County firm that manufactured valves for use in power plants, had engaged in a conspiracy between 1998 and 2007.
In the four years leading up to 2007, the department said nearly seven million dollars was paid in bribes to officials of state-run and private companies in more than 30 countries including China, South Korea, Malaysia and the United Arab Emirates.
UDP didn't contact Metis citizens for nuclear report
The Uranium Development Partnership (UDP) failed to consult the 100,000 Saskatchewan Metis citizens for its report to the provincial government on nuclear power, says the Metis Nation of Saskatchewan.
No phone calls were made, no e-mails were sent and no meetings were held to solicit the opinion of the Metis nation, despite the inclusion of Metis in the report's recommendations, said president Robert Doucette at a press conference Monday morning.
There's been no contact, he said.
The High Cost of Nuclear Power – NJPIRG
Nuclear power is among the most costly approaches to solving America's energy problems. Per dollar of investment, clean energy solutions – such as energy efficiency and renewable resources – deliver far more energy than nuclear power. This fact has important implications for America's energy policy. By directing resources toward the most cost-effective solutions, we can make greater progress toward a secure, reliable and safe sup- ply of electricity to power America's economy.
Dollar for dollar, a clean energy portfolio can deliver more energy than nuclear power. Per dollar of investment:
Costly Lepreau nuclear plant refit may extend into 2010: VP
NB Power says it can no longer predict exactly when the Point Lepreau nuclear power plant will be up and running again — and for every day it's delayed it costs the province $670,000 to replace the electricity the plant would normally produce.
The $1.4-billion project was supposed to be finished by this September, a date that was first pushed back to December and is now in danger of running into next year.
Gaëtan Thomas, NB Power's vice-president nuclear, said Thursday that picking a completion date is no longer possible.
Supreme Court decision could delay Yankee relicensing – Brattleboro Reformer
A U.S. Supreme Court decision rendered on April 1 could delay the relicensing of Vermont Yankee nuclear power plant. But then again, the decision might not affect the relicensing at all.
"We are sort of in limbo, not knowing what the rules are going to be," said Catherine Gjessing, legal counsel for Vermont's Agency of Natural Resources.
"It will probably cause further delay," said Pat Parenteau, a former director of Vermont Law School's Environmental Law Center and of the Environmental and Natural Resources Law Clinic.
Environmental group challenges TVA nuke permits | Tennessean

An environmental group has challenged the Nuclear Regulatory Commission's reinstatement of TVA's construction permits for two nuclear reactors in northeast Alabama.
The Blue Ridge Environmental Defense League has filed a petition for review in the U.S. Court of Appeals over units 1 and 2 at the Bellefonte plant in Hollywood, the group said this week.
Utilities challenged to justify nuke work
Utilities that want to build new nuclear reactors should have to prove they are a better investment than energy efficiency, a new report says.
The Arizona Public Interest Research Group Education Fund this week released its 40-page report, titled "The High Cost of Nuclear Power: Why America Should Choose a Clean Energy Future Over New Nuclear Power."
According to the report, utilities can cut the amount of energy they need to supply customers by offering them incentives to install low-power appliances or insulate their homes better.
TVA reconsiders the fate of Bellefonte Nuclear Plant | Tennessean
When TVA canceled plans to finish its Bellefonte Nuclear Plant here in 2006, contractors began ripping out steel tubes and pipes from heat exchangers, steam generators and main condensers to sell for scrap metal.
The salvage effort proved to be short-lived. Critics also say it was shortsighted and could leave ratepayers short-changed.
---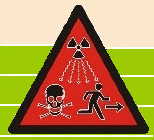 Nuclear Health and Safety News
Downwinders tell their story | The Spectrum

Bill Mangum recounted the story about his battle with leukemia in early 1992 and the loss of his leg as a result of a bad bedsore that became gangrenous without much of a problem, but when he began to tell Rep. Jim Matheson, D-Utah, about his dealings with the Radiation Exposure Screening and Education Program Clinic, Mangum began to cry.
Mangum, along with Wenda Turnbeaugh, met Wednesday morning at the RESEP clinic to tell their stories about being Downwinders and their experiences at the clinic.
"I can't say enough about her (Carolyn Rasmussen)," Mangum said emotionally.
Hanford panel seeks more beryllium exposure tests
Too few workers at the Hanford nuclear reservation are being tested for exposure to beryllium, a metal that can cause fatal lung diseases, according to an Energy Department advisory panel.
Based on the number of affected workers, beryllium is a greater safety risk at the Eastern Washington complex than radiation, according to Hanford Advisory Board recommendations issued during meetings Thursday and Friday in Portland, Ore.
To date, 4,538 Hanford employees have had blood tests for beryllium sensitivity or disease, and 27 have been diagnosed with chronic beryllium disease, an incurable lung ailment that afflicts workers who develop an allergy-like sensitivity to the light, gray-colored metal. Six of those cases have been diagnosed since 2007.
Michigan Messenger» DTE seeks to downplay incident at Fermi II nuclear power plant
According to a plant report, the water level in the reactor vessel fell to 162 inches during the March 28 shutdown but a Fermi spokesman says he doesn't think that 'necessarily indicates that there was any loss of water level at all.'
An incident involving a nuclear reactor going into hot shutdown at DTE Energy's Fermi II power generation station in Monroe County late last month went largely unnoticed locally and is raising questions about what exactly happened at the plant.
Safety concerns far from overblown – The Boston Globe
JEFF JACOBY'S March 29 op-ed column "The coming nuclear renaissance" is nothing more than short-sighted happy talk. Jacob claims that fears of radioactive waste and nuclear accidents are "overblown." But there are safer and cleaner sources of electricity that would deliver the same 5 percent of end-use energy without creating millions of tons of high-level nuclear waste. After more than 50 years of commercial nuclear power production, there is still no safe or long-term storage solution.
Health threat of Perry nuclear power plant should be studied – Cleveland.com
Aportion of Cleveland's electric ity is generated at the Perry nu clear power plant, 35 miles northeast of the city. Plant owner FirstEnergy is seeking government approval to extend Perry's license, so it can operate until 2046.
Although Perry is just 22 years old, its parts are already aging and corroding. FirstEnergy's proposal would keep Perry going to the 60-year mark, raising health concerns.
Author to speak on nuclear hazards: Rutland Herald Online
In the first of four lectures around the state starting April 7, physician and author Dr. Helen Caldicott will address the issue of whether phasing out nuclear power should be part of the long-term solution to the world's safe energy problems.
Over the last 35 years, Caldicott has led an international campaign to educate the public about medical hazards of the nuclear age, according to Debra Stoleroff, a public relations spokeswoman.
In a lecture entitled "If you love this planet: a plan to heal the Earth," Caldicott will focus on the hazards of nuclear power, Stoleroff said. Over the years, Caldicott has also worked to inform people on what steps countries can take to prevent environmental destruction, Stoleroff said.
BBC | MoD reveals nuclear sub incidents
There have been 14 collisions involving British nuclear submarines since 1988 and 237 fires on board the fleet of vessels, the government has revealed.
February's collision between HMS Vanguard and French sub Le Triomphant was the sole recorded collision with another naval vessel, the MoD said.
GAO: Department of Labor Failing to Protect Workers | EHS Today | March 2009
Federal agents posing as workers have completed an undercover investigation of the Department of Labor (DOL) that has resulted in claims that the department frequently mishandles serious worker complaints, placing many workers at risk. The outcome of the investigation is detailed in a new report from the Government Accountability Office (GAO) that found DOL mishandled nine out of the 10 cases included in the undercover operation.
The report, which is scheduled to be released on March 25, found that the agency's Wage and Hour Division (WHD) not only failed to properly investigate wage and hour complaints, but also ignored a complaint that underage children were working at a California meatpacking plant during school hours, a violation of a number of labor laws.
---
NRC News
FR: NRC: PPL amendment withdrawal for susquehanna
The U.S. Nuclear Regulatory Commission (the Commission) has granted the request of PPL Susquehanna, LLC, (the licensee) to withdraw its March 28, 2008, application for proposed amendment to Facility Operating License Nos. NPF-14 and NPF-22 for the Susquehanna Steam Electric Station, Units 1 and 2, located in Luzerne County, Pennsylvania. The proposed change would have modified PPL Susquehanna, LLC, Units 1 and 2 (PPL) Technical Specifications (TSs) TS 3.6.4.1 "Secondary Containment," and TS 3.6.4.3 "Standby Gas Treatment System," as follows:
NRC: NRC Approves Proposal to Continue Distributing Potassium Iodide Near Nuclear Power Plants as an Emergency Preparedness Measure
The NRC has approved a staff recommendation to continue providing potassium iodide (KI) to states requesting it for residents who live within the 10-mile Emergency Planning Zone of a commercial nuclear power plant. The NRC had originally authorized only a one-time distribution to states requesting the product.
KI can help reduce the risk of thyroid cancer and other diseases by blocking the thyroid gland's absorption of radioactive iodine, which could be dispersed in the unlikely event of a severe reactor accident. KI can be used as part of a state's emergency preparedness program, in addition to evacuations and/or sheltering-in-place for the population closest to the nuclear power plant and thus at greatest risk of exposure to radioactive materials released during an accident.
FPL pays fine for guards sleeping on job – MiamiHerald.com
More than two years after a federal investigation found that guards were sleeping on the job at Florida Power & Light's Turkey Point nuclear plant, the utility has paid a six-figure fine to resolve the case.
FPL sent the Nuclear Regulatory Commission a check for $130,000 in January, the commission confirmed Monday.
FPL spokesman Tom Veenstra confirmed late Monday that the company had paid the fine.
Six guards at the Miami-Dade County plant slept or served as lookouts for other guards who were sleeping "on multiple occasions" between 2004 and 2006, the commission concluded.
All of the guards were contractors with Palm Beach Gardens-based Wackenhut. None remained on the job after the violations were announced last year, officials said.
NRC – NRC Bans Former Senior Reactor Operator from NRC-Licensed Activities for Three Years
The Nuclear Regulatory Commission has issued an order banning a former senior reactor operator at the Susquehanna nuclear power plant from any involvement in NRC-licensed activities for three years. Susquehanna is a two-reactor plant located in Salem Township (Luzerne County), Pa., and operated by PPL.
NRC took the action after Keith Davis failed to respond to an earlier order issued by the NRC. Davis was arrested on June 19, 2006, for driving under the influence of alcohol. Under plant procedures and NRC requirements, he was required to report the arrest to PPL upon his first day back at work, which was June 27, 2006. However, he failed to do so. After the arrest came to light, PPL moved Davis to another position with the company and subsequently dismissed him. His operating license was terminated.
NRC details latest nuclear plant leak: Rutland Herald Online
The latest radioactive leak at the Vermont Yankee nuclear plant is in a threaded plug on the bottom of a demineralizer tank that is part of the reactor's water cleanup system, the Nuclear Regulatory Commission said Thursday.
The tank contains filter material and is used to clean and purify reactor coolant water that circulates through the reactor, said Neil Sheehan, spokesman for the Nuclear Regulatory Commission. The filter also removes radioactivity.
"The leak is small and unrelated to the leak involving the valve," Sheehan said, referring to the December leak, which was only contained last week.
---
Nuclear Fuel Cycle News
Spot uranium price falls; totters at $40/lb U308 level
The spot price for uranium continued its decline over the past week despite transactions totaling several million pounds of U3O8, according to price publishers TradeTech and Ux Consulting. TradeTech dropped its price 75 cents/lb to $41.25/lb on April 3 and, on Monday, Ux lowered its price by $2/lb to $40/lb. Both price publishers questioned whether the recent activity is an indicator that a price floor may be in the offing.
Drilling starts on WA uranium project
A major drilling program has commenced in Western Australia to prove up what could potentially be Australia's fifth uranium mine.
The Kintyre deposit, 2000 kilometres north east of Perth, is believed to hold around 36 million kilos of uranium of a similar grade to the Ranger mine in the Northern Territory.
Last year, Canadian company Cameco joined forces with Mitsubishi to buy Kintyre from Rio Tinto for almost $700 million.
A £1bn nuclear white elephant – The Independent
Exclusive: Call for public inquiry as Sellafield recycling plant is costing taxpayer millions every year
A controversial nuclear recycling plant, approved by the Government despite warnings over its economic viability and reliance on unproven technology, has racked up costs of more than £1bn and is still not working properly.
Backers of the plant at Sellafield, which promised to turn toxic waste into a useable fuel that could be sold worldwide, had claimed the plant would make a profit of more than £200m in its lifetime, producing 120 tonnes of recycled fuel a year. But after an investigation by The Independent, the Government admitted technical problems and a dearth in orders has meant it has produced just 6.3 tonnes of fuel since opening in 2001.
BBC | Kazakhstan in nuclear bank offer
Kazakhstan's President Nursultan Nazarbayev has offered to build a nuclear fuel bank on its territory.
He made the announcement in a joint press conference with Iranian President Mahmoud Ahmadinejad, who is visiting Kazakhstan.
The idea was first proposed by the International Atomic Energy Agency in 2005, and is supported by both the United States and Russia.
The US allocated $50m (£33.5m) to the project in 2007.
Uranium Yellow Monster  Threatens Grand Canyon: TreeHugger

Stacey Hamburg remembers the day in the fall of 2007 when she was cruising up Arizona's Route 64 toward the South Rim of the Grand Canyon and saw a helicopter flying low and slow, back and forth just above the tops of pinon trees. This helicopter was not out tracking antelope, but was scouting for uranium, she told me. Stacey is the conservation organizer for the Sierra Club's Grand Canyon Protection Campaign.
There's a Uranium Rush going on and it's threatening one of this country's greatest treasures. In 2003 there were just 10 uranium-mining claims within five miles of the Grand Canyon; now there are 1,100 and thousands more beyond the five-mile mark. I think this map tells the story pretty well.
Saving Paradox Valley
Project to stop a proposed uranium mill in Colorado

Canon City Daily Record – Residents' opinions differ on Cotter
As Cotter Corp. begins the process of refurbishing its uranium mill, Lincoln Park residents have varied opinions about the prospect of renewed mill operations.
Why not, Brandie Smith asked. They ain't hurting nothing.
Smith, who has lived in the area for most of her life, said the soil around her home is the best for gardens and that she has had no problems with water.
---
Nuclear Waste News
WPR Program – podcast with M Wald (NYT) on Yucca Mt.
President Obama's proposed budget cuts off funding for the Yucca Mountain nuclear waste project so what will America do with its nuclear waste in the future? Today after four on At Issue with Ben Merens, Ben and his guest discuss nuclear waste storage options and the questions they raise. Guest: Matt Wald, reporter New York Times  covered nuclear issues since 1979.
GMANews.TV – Greenpeace warns of nuclear waste-laden ship passing through RP waters – – Latest Philippine News
Greenpeace sounded an alert Wednesday over possible hazards that a large ship transporting reprocessed nuclear waste may pose when it passes through Philippine waters next month.
The environmental activist group urged the Philippine government to proactively prevent the passage of the waste in the vicinity of the country's exclusive economic zone (EEZ) in early May.
It said about 1.8 tons of radiotoxic plutonium in Mixed-Oxide (MOX) fuel intended for nuclear power plants is traveling to Japan via the Cape of Good Hope and the southwest Pacific Ocean.
Greenpeace said the shipment left France for Japan last March 5 and is expected to pass by the waters between the Philippines and Palau before it reaches Japan by mid-May.
A critical look at Yucca? – Las Vegas Sun
Nuclear Regulatory Commission judges question staff's review of nuclear waste dump
A panel of judges from the Nuclear Regulatory Commission held a three-day hearing last week on objections to the Energy Department's application to build a nuclear waste dump at Yucca Mountain, 90 miles northwest of Las Vegas.
The judges are scheduled to decide who can challenge the government's plan during licensing hearings and what they can raise as objections. There have been 320 objections filed by 14 groups. The fact that President Barack Obama is against the Yucca Mountain plan went virtually unnoticed.
Houston U.S. District Court Examiner: Halliburton is among defendants in nuclear waste lawsuit under CERCLA
Halliburton Energy Services, Inc., is one of the corporations from which the United States seeks to recover the response costs that it incurred due to releases and threatened releases of hazardous substances into the environment from facilities where radioactive materials were manufactured, repaired, reworked, stored, and processed for disposal. GE Healthcare Bio-Sciences Corp. and Pengo Industries, Inc., are among the other defendants in United States of America v. Halliburton Energy Services, Inc., (case number 4:07-cv-03795 in the United States District Court for the Southern District of Texas).
The federal government, which filed the lawsuit in 2007, alleges that the defendants are liable under the Comprehensive Environmental Response, Compensation, and Liability Act of 1980, commonly known as CERCLA, for more than $26.7 million in unreimbursed response costs for the cleanup of sites in Houston, Webster, and Odessa. The State of Texas intervened in the case to recover the response costs that it had contributed to the federal government.
Energy Department presses for license as if nothing's changed – Las Vegas Sun
Some years ago, an earthquake interrupted a meeting of the Nuclear Waste Technical Review Board precisely at the moment participants were discussing how a future earthquake could affect a nuclear repository at Yucca Mountain.
After the quake passed, discussion casually resumed.
It was as if that day's earthquake and Yucca Mountain's future were in parallel universes, recalls Abby Johnson, nuclear waste adviser to Eureka County.
£1.2m nuclear waste contract for Chester factory – Chester standard
FACTORY workers near Chester have received a boost after securing a £1.2 million contract.
VT Nuclear Services has announced it will build a supply of nuclear waste drums at its DEVA plant.
The manufacturing facility, in Chester Gates Business Park, Dunkirk, will make the drums for safe long term storage of nuclear waste for the Dounreay Cementation Facility in Caithness, Scotland.
A VT Nuclear Services spokesman says the contract secures the 60 staff positions at the plant on a short-term basis as the company seeks more work during "these austere times".
BBC NEWS | UK | Scotland | Nuclear fuel flasks hit the road
The first container carrying spent nuclear fuel rods has left the Chapelcross plant in southern Scotland.
Over the next three years it is expected about 300 similar journeys will be undertaken to remove 38,000 spent rods in total.
It is part of the £800m decommissioning process at the Annan plant which ceased energy production five years ago.
Fed agency gets more time on hot-waste info – Salt Lake Tribune
The federal Nuclear Regulatory Commission has been given more time to provide U.S. Reps. Jim Matheson and Edward J. Markey the memos, reports and other decision documents on the disposal of depleted uranium.
Alyson Heyrend, spokeswoman for the Utah Democrat, said agency staff was scrambling to pull together thousands of pages covered under the information request made two weeks ago. The documents were due Thursday.
"We think they are trying in good faith to meet the request," she said.
Matheson and the House Energy and Environment Subcommittee chairman, a Massachusetts Democrat, wrote to the NRC March 19, demanding to know what's behind the NRC's decision to keep depleted uranium in the lowest-hazard category for radioactive waste. It's a regulatory status that one commission member calls a "loophole." The congressmen want to know who and what influenced the NRC's thinking.
---
Nuclear Policy News
globeandmail.com: Ottawa's ouster of nuclear watchdog lawful, court rules
A federal court has ruled the Harper government was within its right to fire the country's nuclear safety watchdog without proving misconduct on Linda Keen's part dismissing her effort to have her 2008 ouster declared unlawful.
The federal court of Canada ruled this week that the presidency of the Canadian Nuclear Safety Commission was not as secure a tenure as Ms. Keen had argued it was, saying the regulator served "at [the] pleasure" of the government and given this designation her removal was conducted fairly.
Free Press – Harvey Wasserman: Yet another $50 billion for rust-bucket nukes?
The nuke power industry is back at the public trough for the fourth time in two years demanding $50 billion in loan guarantees to build new reactors.
Its rust-bucket poster child is now the ancient clunker at Oyster Creek, whose visible New Jersey rust and advanced radioactive decay are A-OK with the Nuclear Regulatory Commission, which just gave it a twenty-year license extension.
The industry's savior may be France, whose taxpayer-funded EdF and Areva Corporations may be poised to build their own reactors on US soil using French and American taxpayer money.
And President Obama's first big test on nuke power may be how he fills a vacancy—and the chair—at the NRC.
Charleston Daily Mail – Panel drops nuclear energy from bill
House Finance Committee members nuked a proposal to include nuclear energy in the governor's Alternative and Renewable Energy Portfolio bill before advancing it to the full floor.
The bill originally did not include nuclear energy as an alternative energy resource.
"The amendment removed nuclear energy, and I think that's an important substantive improvement to the bill," said Delegate John Doyle, D-Jefferson, a member of the finance committee. "I don't think West Virginia should be encouraging the use of nuclear energy anywhere."
Former Mo. speaker helps oppose nuclear plant bill – Forbes.com
Electric consumers across Missouri are receiving phone calls and fliers suggesting they should be wary of legislation designed to help AmerenUE build a second nuclear power plant.
They're coming from former Republican House Speaker Rod Jetton, who left office just three months ago but now is a political consultant helping coordinate the opposition to one of biggest legislative issues of the year.
Nuclear Knowledge at the Click of a Button
The IAEA is making its International Nuclear Information System (INIS) available for free to Internet users around the world. INIS is the world's leading database on the peaceful uses of nuclear science and technology.
Following a pilot test project, free, open and unrestricted access to the INIS Online Database is now available from the INIS homepage to all internet users worldwide. No registration is required.
In Full Interview, John Holdren Eschews New Nukes, Hints at Space Flight Delays : ScienceInsider

Three weeks into his job as head of the White House Office of Science and Technology, presidential science adviser John Holdren has laid out clear positions on myriad issues facing the Obama Administration.
Speaking this morning with ScienceInsider, Holdren discussed why he thinks the United States doesn't need to design and build any new nuclear weapons. He warned of likely delays beyond 2015 in replacing the space shuttle after its 2010 retirement and the possibility that U.S. astronauts, in the interim, might arrive at the international space station aboard a Chinese vehicle. He shared his concerns that reporting requirements for spending stimulus money could shackle U.S. scientists. And he lamented the recent decision by the Texas state school board to modify science standards in ways that might undermine the teaching of evolution, warning that it was a "step backwards."
Why the rush to nuclear judgment?
So is nuclear power generation truly the only viable alternative to Saskatchewan's energy needs? Or do we need to talk about this a bit more?
The Uranium Development Partnership barely stopped short of suggesting the nuclear option is our only option in its report, released Friday. And the Saskatchewan Party government seems to think this debate is over . . . or at least, worth no more than two weeks of public consultations.
Utah nuclear power proposal has a powerful thirst – Salt Lake Tribune
A state representative pushing to bring nuclear energy to Utah has applied to the state to take billions of gallons of water from the Green River to supply reactors that could produce electricity for 3 million households.
Rep. Mike Noel, R-Kanab, executive director of the Kane County Water Conservancy District, has filed an application with the Utah Division of Water Rights to transfer 29,600 acre-feet of water to Emery County.
The Enid News and Eagle, Enid, OK – Bill offers some nuclear power incentives
More than 25 years after Oklahoma's only nuclear power plant proposal ended in failure, state lawmakers are touting nuclear power as an alternative energy source with legislation that would streamline the state permitting process for a nuclear plant and give utilities new incentives to build one.
The proposed Black Fox Nuclear Power Plant near Inola was the focus of citizen protests and legal battles before it was abandoned in 1982, and nuclear power is again running into opposition in the state. But this time safety is not the central issue in the debate. It's the enormous cost that has most people concerned.
Campaign over nuclear plant bill heats up – STLtoday.com

AmerenUE's top Missouri business customer is funding a campaign aimed at defeating a legislative proposal that would pave the way for a new nuclear plant for the investor-owned utility.
Noranda Aluminum, a smelter company in New Madrid, made a political contribution of $78,570 on Friday to a political action committee called Missourians Against Higher Utility Rates. That committee is responsible for robo-calls and door-to-door mailers that went out to voters in key Missouri senators' districts this week before a committee vote on the bill.
The Canadian Press: Saskatchewan government advisory panel recommends opening door to nuclear power
A panel formed to advise the Saskatchewan government on developing its uranium industry recommends opening the door to nuclear power.
The panel made 20 recommendations in a report that has now been released officially to the public.
The government appointed the 12-member group last year to study the nuclear cycle from mining through to disposal.
Earlier this week, the provincial legislature passed a motion to consider the development of nuclear power.
Group takes on Entergy in ad crusade – Brattleboro Reformer
A new "pro-renewable energy" organization, which was founded just last week, paid for full-page ads that ran in newspapers across the state blasting Entergy's claims that Vermont Yankee nuclear power plant is safe, clean and reliable.
Wednesday's ads were sponsored by the Clean Green Vermont Alliance, which was co-founded by David Blittersdorf, a former president of the American Wind Energy Association and co-owner with his wife Jan of NRG Systems.
Other co-founders of the Clean Green Vermont Alliance include Pamela Baker of Marketing Partners and Andy Perchlik, executive director of Renewable Energy Vermont.
Saint Louis Beacon – Does CWIP protect consumers from higher bills — or simply delay the reckoning?
The current debate over a possible second nuclear power plant for Missouri involves issues ranging from safety to energy conservation to environmental quality.
But for many consumers, the most pressing question will be the bottom line on their monthly electric bill.
Whether that number rises — how much and how soon — could depend on what lawmakers in Jefferson City decide to do about AmerenUE's drive for the authority to charge electric customers for costs associated with the plant even before it begins producing power.
As Likely As Not – Expose: America's Investigative Reports
Tens of thousands of nuclear workers are seriously ill or dying from their exposure to radioactive and hazardous materials — and they are not being compensated for their illnesses despite promises from the federal government. Investigative reporter Laura Frank of Denver's Rocky Mountain News spent more than ten years following the plight of these workers, and has revealed: a U.S. Department of Labor program with a "no pay list" outlining illnesses to be denied compensation despite the government's own studies linking exposure to illness; that "one in 17 sick workers or survivors with valid claims – more than 1,200 people nationwide – died before they received their benefits"; and despite the frustration of the workers themselves, top labor department officials directing the program have collected tens of thousands of dollars each in bonus money.
---
Nuclear Weapons News
Help Iran go nuclear – Los Angeles Times
Should the United States sell advanced civilian nuclear reactors to a Middle East country that doesn't seem to need them? A country that can keep pumping oil for the next 100 years, that has a pipeline to a vast natural gas field next door and enough desert for a solar panel array of biblical proportions?
No, it's not Iran. It's the United Arab Emirates, that federation of seven states, proposing the efficient and safest nuclear-generating program money can buy. It intends to purchase third-generation nuclear reactors from France, the United States, South Korea or Japan to power and air-condition its glittering desert cities and use the surplus heat to desalinate its drinking water at the same time. And it's in the U.S. national interest to help the UAE do it, as counterintuitive as that may seem to the American right wing, the green wing or nonproliferation hawks.
Return to What Negotiations? by Gordon Prather — Antiwar.com
The European Union's Germany, France and United Kingdom, in association with the United States, China and Russia, (the so-called E3+3) have reportedly recently offered Iran "a range of economic and political incentives" to "return to negotiations," this time without U.S. insistence on "preconditions."
What negotiations?
Well, way back in November, 2004, Germany, France and the United Kingdom, (E3) undertook to negotiate with Iran on behalf of the European Union a mutually acceptable long-term agreement which would provide the EU "objective guarantees" that Iran's nuclear program was exclusively for peaceful purposes.
New U.S. Approach Toward Reducing the Threat of Nuclear Weapons | Union of Concerned Scientists
In early April 2009, on his first trip to Europe as president, Barack Obama made good on his campaign promises and took the first steps toward fundamentally reshaping U.S. nuclear weapons policy. On April 1, the president and Russian President Dmitri Medvedev released a joint statement in which both nations agreed to "demonstrate leadership in reducing the number of nuclear weapons in the world."
On April 5, President Obama gave a groundbreaking speech on nuclear weapons in Prague, Czech Republic, which signaled his administration's intent to significantly reduce the role of nuclear weapons in U.S. national security strategy and laid out a bold yet pragmatic plan to reduce the threat of nuclear weapons. He also stated that the United States was committed to the visionary goal of "the peace and security of a world without nuclear weapons."
Govt urged to sign depleted uranium ban | Otago Daily Times Online
If New Zealand signed up to a ban on depleted uranium, it could scuttle any sale of the moth-balled Skyhawk jets.
Former British Royal Navy commander Robert Green, who emigrated to New Zealand in 1999, urged Parliament's foreign affairs, defence and trade select committee today to encourage the Government to ban using depleted uranium.
He said Belgium had taken a precautionary approach and he recommended New Zealand follow its lead until all the evidence was in.
Biden to Shepherd Test Ban Treaty Vote – washington post
President Obama is planning to put Vice President Biden in charge of what is expected to be the difficult job of getting the Senate to ratify the Comprehensive Nuclear Test Ban Treaty, administration sources said.
Deputy Secretary of State James B. Steinberg spoke of the pending assignment at a Monday luncheon sponsored by the Carnegie Endowment for International Peace, but Biden aides said yesterday that they could not confirm when it will be officially announced.
POGO: Are Wasteful Nuclear Spending Increases Hiding in Gates' Defense Cuts?
With all of the brouhaha following Defense Secretary Gates' announcement yesterday to scale back on wasteful defense programs, it has not yet been mentioned that Gates also announced an additional budget request of $700 million for "nuclear surety." Surety means making sure nuclear weapons cannot be used by those who did not create them and may have stolen them. But there is much debate over whether or not we even have a surety problem–we've spoken with several insiders who say there isn't one.\n\nWhile the new funding came up during the Q & A at yesterday's Pentagon press conference as it related to nuclear stewardship across the DOD enterprise based on the non-specific recommendations of the Schlesinger task force's report, it's not exactly clear what DoD will use these funds for.
With Obama in power, anti-nuclear groups push to slash weapons stockpile – San Jose Mercury News
A coalition of six anti-nuclear groups, including the Natural Resources Defense Council and Livermore's Tri-Valley CAREs, on Wednesday released its in-depth blueprint for steering Obama administration policy toward a nuclear weapons-free future.
The timing of the report's release was deliberate: It was intended to get to President Barack Obama's desk before a bipartisan congressional committee releases its own report in early May to guide the president's thinking as he prepares a new nuclear weapons policy.
Obama's eagerly-anticipated "2009 Nuclear Posture Review" is due this year, and will lay out the nation's guiding principles for a reduction of its nuclear weapons stockpile and for maintaining the viability of existing warheads to serve as a credible nuclear deterrent.
The anti-nuclear coalition, called the Nuclear Weapons Complex Consolidation Policy Network, calls for slashing the U.S. nuclear stockpile to 500 weapons from 2015 to 2020, and for scaling down the nuclear weapons complex from eight sites to three.
Associated Press: Nuclear test-ban treaty chief: US must ratify pact
Senate opponents of the nuclear test-ban treaty face "a new ballgame" 10 years after they rejected the global pact, the treaty's chief said Tuesday.
If the U.S. and other key nations fail again to ratify the pact, the world will become a place with "more fissile material in more facilities with more people to handle it, representing a risk of (nuclear) terrorism," said Tibor Toth, executive secretary of the treaty's preparatory commission.
The Hindu : India will not sign NPT in present format
External Affairs Minister Pranab Mukherjee has reiterated India's commitment to non-proliferation but said New Delhi would not sign the Nuclear Non-Proliferation Treaty (NPT) in its present format as it is discriminatory and in favour of the nuclear weapon states.
"Our position is very clear. We are totally in agreement that those who are signatories to the NPT, they must fulfil their treaty obligations. Because of this discriminatory nature, we are not signatories, but with the objectives of non-proliferation, we are with the rest of the world, he told journalists here on Sunday.
AFP: US blasts North Korea rocket launch as 'provocative'
US President Barack Obama blasted North Korea's rocket launch as "provocative" and pledged to take action at a UN Security Council meeting.
Obama, in Prague on his first tour of Europe, said that North Korea had fired a Taepodong-2 missile in "clear violation" UN Security Council Resolution 1718, which prohibits any missile-related activities by Pyongyang.
FACTBOX: What is the Non-Proliferation Treaty? | Reuters
U.S. President Barack Obama set out his vision for a world free of nuclear weapons on Sunday, vowing to involve all states with atomic weapons in the process of reducing arsenals.
Obama also said North Korea had broken the rules with a rocket launch earlier on Sunday and called on Pyongyang to abandon its efforts to acquire nuclear weapons.
Russia and the United States said on Saturday they would start talks on a new deal to cut nuclear warheads before the end of the month. On Wednesday, Russian President Dmitry Medvedev and Obama agreed to pursue a new arms deal, in accordance with U.S. and Russian obligations in the nuclear Non-Proliferation Treaty (NPT).
Here are some key facts about the treaty, regarded as the cornerstone of global efforts to prevent the proliferation of nuclear weapons:
Milestones of the atomic age
The United States explodes the world's first atomic bomb at Alamogordo, N.M. Aug. 6 Little Boy, a uranium bomb, dropped on Hiroshima, Japan. Between 80,000 and 140,000 killed. Aug. 9 Fat Man, a plutonium bomb, dropped on Nagasaki, Japan. About 74,000 killed.
1946: June 30 First subsurface detonation by the United States at Bikini Atoll in the Pacific.
1949: Aug. 29 Soviet Union detonates its first atomic bomb, Joe 1, at Semipalatinsk in Kazakhstan.
BBC NEWS | Special Reports | Global map of nuclear arsenals
All numbers are estimates because exact numbers are top secret.
Strategic nuclear warheads are designed to target cities, missile locations and military headquarters as part of a strategic plan.
The Associated Press: IAEA split over new chief, Iran, Syria
An ideological split at International Atomic Energy Agency is slowing the search for a new chief at a time the organization tasked with keeping nuclear arms away from rogue states needs a firm hand at the rudder.
The longer the delay, the greater the fear that Iran, and possibly Syria, could forge ahead with allegedly illicit nuclear activities with more impunity.
For months, the IAEA's hands have been tied in its probes of the two nations' nuclear programs as internal bickering and the agency's weak mandate prevent it from taking effective action. The hunt is on for a leader who can help unite the fractious 35-nation board for joint decisions on crucial nonproliferation issues.
---
Department of Energy News
Aiken Standard: Watchdog group: SRS future is alternative energy
Nuclear watchdog groups are proposing that the U.S. reduce its nuclear weapons complex to just three sites – not to include SRS – as a step toward the nuclear weapons-free world that President Barack Obama envisioned in a speech days ago in Prague.
"We have a different declared direction … (that) makes our recommendations a whole lot more possible than they were before" Obama's speech Sunday, said Jay Coghlan of Nuclear Watch New Mexico, one of the authors of the report released Wednesday by the Nuclear Weapons Complex Consolidation Policy Network.
The watchdog groups have a proposal that would cut nuclear weapons work down to essential operations while the nation works toward "a world free of nuclear weapons," Coghlan said in a telephone news conference.
DOE: Tests show key Hanford vit plant processes will work  | Tri-City Herald
A $90 million project has provided more confidence that Hanford's one-of-a-kind, $12.2 billion vitrification plant should operate as expected, according to the Department of Energy.
DOE and its contractors just completed the first phase of testing at the Pretreatment Engineering Platform, a quarter-scale model of the process that will be used at the vit plant to separate Hanford tank waste into high-level waste and low-activity waste for separate treatment. DOE's goal is to minimize the amount of costly high-level waste canisters produced.
"The facility has verified some of the key processes at the vitrification plant will work," said Bill Gay, a URS employee and assistant project director for the plant, formally called the Waste Treatment Plant.
Extending the saga of Trench 13Â  | knoxnews.com
DOE was supposed to submit a detailed plan for removal and diposition of the transuranic waste remaining in notorious Trench 13 at Oak Ridge National Laboratory. The plan was due by March 31. Instead, DOE has asked the Tennessee Dept. of Environment and Conservation for an extension.
John Owsley of TDEC said the state is preparing a response.
Trench 13 is located in the north part of Solid Waste Storage Area No. 5.
For those who don't remember, the trench contains some transuranic waste — including about 12 grams of plutonium — in 50 to 70 Mason jars. Workers were attempting to excavate the site a few years back when flames shot up out of the ground, bringing a halt to work.
The site was later stabilzed, but it's been on hold ever since.
DOE rethinking the lab contract competitions? | knoxnews.com
Todd Jacobson had an interesting piece in some of the ExchangeMonitor Publications this week, saying DOE's Office of Science apparently is rethinking plans to rebid contracts for managing the national labs.
The next lab contracts coming up for competition are Brookhaven, ORNL and SLAC (Stanford Linear Accelerator Center), and Jacobson noted that DOE had delayed release of the Brookhaven RFP.
His story noted the lack of competition for lab contracts in recent years and quoted one Capitol Hill staffer as saying, "I don't see any reason to shake things up unless there's a strong push for it, a benefit we'll all get out of it."
Department of Energy – DOE Cites Stanford University and Two Subcontractors for Worker Safety and Health Violations
The U.S. Department of Energy (DOE) today issued Preliminary Notices of Violation (PNOVs) to three contractors – Stanford University, Pacific Underground Construction, Inc., and Western Allied Mechanical, Inc. – for violations in September 2007 of the Department's worker safety and health regulations. Stanford University is the managing and operating contractor for DOE's SLAC National Accelerator Laboratory (SLAC), located in Menlo Park, California. At the time the violations occurred, Pacific Underground Construction was performing work at SLAC under subcontract to Stanford University, and Western Allied Mechanical was a subcontractor to Pacific Underground Construction.
HANFORD: State lawsuit over cleanup deadlines could go to trial in 2012 – | Tri-City Herald
The state of Washington's lawsuit against the Department of Energy to enforce Hanford cleanup deadlines could go to trial in March 2012, Judge Fred Van Sickle of Eastern Washington District federal court said Friday.
Washington had requested that a trial date be set a year earlier and DOE had proposed a later date.
Van Sickle also allowed the state of Oregon to join the lawsuit as an intervenor on the side of Washington state.
---
Other Energy News
Technology Spotlight: Wind Turbines – Renewable Energy World
At the recently held EWEC 2009 wind energy conference and exhibition most exhibitors agreed that while there has been a substantial business slowdown due to problems linked to obtaining wind project financing, an upturn in demand during the second half of 2009 is beginning to play out, at least in the U.S. Other exhibitors, on the other hand, were a bit more cautious pointing out that substantial numbers of unsold turbines from framework contracts failing to secure project finance are now floating on the wind market.
Most interesting from a wind technology point of view is the V112-3.0MW switch away from a compact V90-3.0MW integrated gearbox and main bearing assembly to a 3-point gearbox support. The application of a permanent magnet (PM) type generator with full converter system in the V112-3.0MW is new for Vestas but not for the wind industry.
New Technology Trends
In what many wind industry insiders consider a major development trend, French aerospace companies EADS Astrium & EADS Composite Aquitaine announced their formal entrance into the wind industry. The French companies offer the wind industry advanced composite materials engineering, manufacturing and related know-how as well as rotor-blade manufacturing capacity.
U.S. Offshore Wind Market Update – Renewable Energy World
Offshore areas along the U.S. coastline hold great potential for wind energy development as the resources are located near the nation's highest areas of electricity demand coastal metropolitan centers, U.S. Secretary of the Interior Ken Salazar said last week.
"Yes, we can build a clean energy future, but it will require American energy, American ingenuity and American courage to tackle our dependence on foreign oil and the growing perils of climate change."
— U.S. Secretary of the Interior Ken Salazar
More than three-fourths of the nation's electricity demand comes from coastal states and the wind potential off the coasts of the lower 48 states actually exceeds our entire U.S. electricity demand, Salazar told a summit meeting of 25X'25 America's Energy Future, a group working to lower America's carbon emissions.
Why Are Renewable Energy Systems for Homeowners Still So Expensive? – Renewable Energy World
Can you explain to me and the readers why solar panels are so expensive? Why can we not get the cost of this energy down to US $0.15 per kWh while we're paying off the equipment? Why are we paying for future production capability today? It is like the current electricity providers are saying, "Well, your house will use 12,000 kWh this year so we want our $1,800 now" or worse "give us 20 years up front" as the solar industry does today! If the solar market really wants to see a green planet then I feel they need to get the green out their eyes! Can they not see that they can truly make every home owner self sufficient if they bring their costs in line. It seems as though this renewable energy game is for the wealthy. If I want my home to be totally self-sustaining, it would cost me $80,000!
A:
Ian, I am happy to respond to your question since I have spent my own money on both my net-zero-energy home and my zero-energy office building so I am acutely aware of the costs.

Feds Agree on Offshore Renewable Energy Development Plan: Red, Green, and Blue
Less than a week after the Interior Department published the findings of a report claiming that 25% of the nation's electricity could be supplied by offshore wind farms, the Department also reached an agreement with the Federal Energy Regulatory Commission (FERC) over how the two agencies would handle the permitting and licensing of all types of renewable energy development on the Outer Continental Shelf (OCS) of the United States.
On Thursday, Secretary of the Interior Ken Salazar and Federal Energy Regulatory Commission Chairman Jon Wellinghoff signed a memorandum of understanding (pdf) that establishes a streamlined process by which Interior's Minerals Management Service and the FERC will lease, license and regulate all renewable energy development activities on the OCS.
According to Interior Secretary Salazar, the agreement will spur the development of clean, renewable energy, which he called, "the growth industry of the 21st Century, adding that, Our nation's economic future demands we lead that competition.
Wyoming Gov. Calls Salazar's Wind Power Remarks Dumb' : Red, Green, and Blue
In response to Interior Secretary Ken Salazar's recent comments that the offshore wind energy resource in the United States could potentially provide 25% of our electricity and replace the need for coal-fired power generation, Wyoming Governor Dave Freudenthal balked, telling reporters: Ain't going to happen.
At an impromptu press conference in Cheyenne on Wednesday, Freudenthal said Salazar's comments were a dumb thing to say, and said he hoped Salazar would learn the wisdom of not making gratuitous statements.
Wyoming is the biggest coal-producing state in the U.S., producing more than 450 million tons of coal in 2007, or nearly 40 percent of the country's coal.
Peak Energy: Enjoy the cheap petrol, while it lasts
Articles in the mainstream press about peak oil are pretty rare these days, but the SMH has one on the subject that never mentions the phrase (and flippantly dismisses Iraqi oil on the way) – Enjoy the cheap petrol, while it lasts.
With demand on the rise, existing wells drying up and a dearth of big discoveries, the oil price is only headed in one direction.
IN July 2008, the oil price hit a record high of $US147 a barrel. In its journey from the lows of 1998 to the highs of last year, many reasons were put forward for its ascent. Explanations included a so-called "war premium" , "a terrorist premium", hurricanes and evil speculators – the list of things and people to blame for the rise in oil prices was long.
As the price rose, calls were made by political leaders and interest groups for oil producers to lift production and for a cut in taxes on oil and petroleum. Accusations of price gouging and profiteering by oil companies and producers soon emerged.
Peak Energy: The cheapest energy in the long-run is renewable energy
The New York Times has a column from Tom Friedman on holiday in Costa Rica, where he reports the minister of the environment is in charge of energy as well, and that renewable energy is the dominant form as a result – (No) Drill, Baby, Drill.
More than any nation I've ever visited, Costa Rica is insisting that economic growth and environmentalism work together. It has created a holistic strategy to think about growth, one that demands that everything gets counted. So if a chemical factory sells tons of fertilizer but pollutes a river or a farm sells bananas but destroys a carbon-absorbing and species-preserving forest this is not honest growth. You have to pay for using nature. It is called payment for environmental services  nobody gets to treat climate, water, coral, fish and forests as free anymore.
China wind power installed capacity "likely to rise 64% this year"_English_Xinhua
– Installed capacity in China's wind power sector will grow 64 percent this year to 20 million kilowatts, organizers of the 3rd China (Shanghai) International Wind Energy Exhibition and Symposium 2009 forecast Friday.
Installed capacity grew 105 percent last year.
Chinese industry experts believe that by about 2020, wind power will likely surpass nuclear power as China's third-largest source of electricity, after thermal and hydro power.
Wind power comprised 1.5 percent of China's total installed capacity in 2008, when the country became the world's fourth-largest wind power market.

Getting Serious About Clean-Energy Stimulus – Renewable Energy World
It turns out that 2008 was another record year for clean energy. According to Clean Edge's just-released Clean Energy Trends 2009 report, the three major clean-energy sectors — solar photovoltaics (PV), wind power and biofuels — kept up a blistering growth rate, increasing 53 percent from $75.8 billion in 2007 to $115.9 billion in revenues in 2008.
Stimulus Dollars Begin to Flow: Here's How, Where and When – Renewable Energy World
The U.S. Department of Energy (DOE) continues to announce more places where stimulus money is to be spent as more funding from the American Recovery and Reinvestment Act of 2009 is allocated.
Duke To Build New Wyoming Wind Energy Project – Renewable Energy World
Duke Energy announced that it will expand its renewable power business with the development of a second wind energy project in Cheyenne, Wyoming. The company also announced that it has signed a power purchase agreement for the project and has secured turbines.
The Cost of Energy»  Document alert: Annual Energy Review 2009
The US Department of Energy has released the latest edition of their Annual Energy Review (from the Executive Summary):
The projections in AEO2009 look beyond current economic and financial woes and focus on factors that drive U.S. energy markets in the longer term. Key issues highlighted in the AEO2009 include higher but uncertain world oil prices, growing concern about greenhouse gas (GHG) emissions and its impacts on energy investment decisions, the increasing use of renewable fuels, the increasing production of unconventional natural gas, the shift in the transportation fleet to more efficient vehicles, and improved efficiency in end-use appliances. Using a reference case and a broad range of sensitivity cases, AEO2009 illustrates these key energy market trends and explores important areas of uncertainty in the U.S. energy economy. The AEO2009 cases, which were developed before enactment of the American Recovery and Reinvestment Act of 2009 (ARRA2009) in February 2009, reflect laws and policies in effect as of November 2008.
The Cost of Energy» Document alert: Alternative transportation fuels
The US Dept. of Energy has issued a set of spreadsheets on the use of alternative fuel vehicles, available from two web pages:
EIA Alternative Transportation Fuels-Supplier Data
EIA Alternative Transportation Fuels-User and Fuel Data
A few observations:
T. Boone Pickens Organizes 4.5 Million Virtual Marchers : Red, Green, and Blue
The virtual march will wrap up on Friday, but between now and then, march organizers are mobilizing Pickens' New Energy Army to voice support for the Pickens Plan, including a bill introduced just today into the House of Representatives called the NAT GAS Act.
I applaud Congressmen Boren, Larson, and Sullivan for introducing the NAT GAS Act today. In doing so, they're showing that a bi-partisan approach to energy policy is not only possible, but do-able, said Pickens in a statement. Pickens will be in Washington this week, attending meetings, bill introductions, press conferences and meeting with the news media.
How to sell clean energy
Brian Keane, who leads a nonprofit called Smart Power, wants to do for renewable energy what the Got Milk? campaign does for milk and what the Fabric of Our Lives campaign does for cotton he wants to make wind and solar and hydropower and geothermal energy really cool, and get more people to buy them. Here's one way he is going about it, with a little help from a friend:
Eighty Percent Energy Efficiency Improvement Possible This Century : TreeHugger
Bayer has honored the Professor Eberhard Jochem of the Fraunhofer Institute for Systems and Innovation Research (ISI) for "pioneering technical and economic contributions to energy efficiency." Professor Jochem's commitment to environmental causes dates to his childhood, when he observed a cloud of pollution darkening his home while returning to the Ruhr district of Germany from a trip through the Netherlands by bicycle.
Professor Jochem believes that a "commercially profitable 80 percent boost in energy efficiency in the industrialized nations" is possible before the end of this century. By combining his theoretical and practical expertise, Professor Jochem has proven that hypothesis, making him a particularly effective advocate for energy efficiency. The key contributors to this tremendous goal are described further below.
Calif. Desert Becomes Home For Renewable Energy : NPR
California's utilities are in a tight spot. They're mandated to procure 20 percent of their electricity from renewable resources by the end of next year.
Currently, renewable energy provides only 12 percent of the state's needs. Green energy is needed, and fast. Where to get it? The southeastern corner of California is becoming the state's Wild West of renewable energy.
Five years from now this patch of desert will hold one of the largest solar thermal plants in the world. An area of 10 square miles will be filled with 38,000 "sun catchers," which look like enormous satellite dishes with mirrors.
Peak Energy: Geothermal Mapping In The US
Renewable Energy World has an article on some large scale efforts to map geothermal power resources in the western US – Western U.S. Entities Move Quickly on Geothermal Mapping.
Several large geothermal resource mapping projects are heading toward conclusion so that finally, the power source can be more accurately considered in siting new electricity transmission lines for renewable power development.
Given the Obama administration's investment focus on new transmission line development, the result of the mapping efforts should be a relatively rapid increase in the number and size of commercial-scale geothermal projects.
Peak Energy: Solar Power At The Googleplex
Solar Power Authority has a post on the solar powered Google headquarters – Googleplex Solar.
The Googleplex headquarters located in Mountain View California has installed one of the largest corporate solar power structures of any other company to date. The array consists of 9,212 solar panels produced by Sharp Electronics and has a capacity of 1.6 Megawatts (MW) which cover's ~30% of the Google campus electricity needs, the equivalent of roughly 1,000 California homes.
This installation is said to save Google $393,000 in electricity per year and can be monitored real time at this interactive page that contains data on the electricity being produced. One of the most unique features of the Googleplex array of solar panels is that it contains several clusters of solar trees. These parking lot covers are designed to keep cars cool while also producing electricity and serving it to both the Googleplex or plugin hybrid electric cars (PHEV's).
Peak Energy: Wind power could meet all US electricity needs
The LA Times has an article on a new report noting that wind power could meet the entire electricity demand in the US – Wind turbines could more than meet U.S. electricity needs, report says.
Wind turbines off U.S. coastlines could potentially supply more than enough electricity to meet the nation's current demand, the Interior Department reported Thursday.
Simply harnessing the wind in relatively shallow waters — the most accessible and technically feasible sites for offshore turbines — could produce at least 20% of the power demand for most coastal states, Interior Secretary Ken Salazar said, unveiling a report by the Minerals Management Service that details the potential for oil, gas and renewable development on the outer continental shelf.
The biggest wind potential lies off the nation's Atlantic coast, which the Interior report estimates could produce 1,000 gigawatts of electricity — enough to meet a quarter of the national demand.
Peak Energy: Platinum Free Fuel Cells
Technology Review has an article on new fuel cells that don't require platinum – A Catalyst for Cheaper Fuel Cells.
A new catalyst based on iron works as well as platinum-based catalysts for accelerating the chemical reactions inside hydrogen fuel cells. The finding could help make fuel cells for electric cars cheaper and more practical.
Fuel cell researchers have been looking for cheaper, more abundant alternatives to platinum, which costs between $1,000 and $2,000 an ounce and is mined almost exclusively in just two countries: South Africa and Russia. One promising catalyst that uses far less expensive materials–iron, nitrogen, and carbon–has long been known to promote the necessary reactions, but at rates that are far too slow to be practical.
The power of the desert – Las Vegas Sun
People unfamiliar with Nevada's vast desert often find it more difficult to see what is there than to imagine what could be superimposed on the seemingly endless landscape.
Nuclear waste wedged inside a mountain.
Towering mushroom clouds.
A network of nuclear missiles covering 10,000 square miles.
These days, a very different image is evoked for 10,000 square miles of Nevada desert: a 100-mile-by-100-mile square of solar panels, enough to furnish the entire country with electricity.
---
Nuclear Editorial and Opinions
Nuclear is not the answer: Rutland Herald Online
Worried about global warming? Forget nuclear.
Nuclear power creates 25 times as much greenhouse gas as wind power. This occurs primarily during the mining, milling and enrichment of the uranium fuel. It takes a lot of work and a lot of fossil fuel to turn uranium ore into uranium fuel.
If you doubt this, or question the numbers, there are several sources to check, including several at ScienceDaily.com.
Nuclear power will create more greenhouse gas in the future. This will occur when it becomes necessary to use lower grades of uranium ore for fuel. Higher grades of uranium ore currently used for fuel will be depleted in the not-too-distant future. Lower grades of ore require more fossil fuels for mining, milling and enrichment.
Nukes too dangerous in world of human error | Asheville Citizen-Times
As I shivered outside my car a few weeks ago, waiting on a locksmith in freezing temperatures, I knew it wasn't the first time I had locked my keys in the car. Knowing me, it won't be the last.
Advertisement
Moments like this reinforce the fact that we live in a world fraught with human error. Thankfully we've found ways to protect ourselves from the daily blunders we all make. As rational people, we assess risks and benefits and then make decisions accordingly.
Years ago, most national security experts concluded that maintaining thousands of nuclear weapons during the Cold War was a matter of national survival. But times have changed. The Soviet Union, justification for an oversized U.S. nuclear arsenal, is long gone. The overwhelming U.S. nuclear stockpile has done little to stop Iran and North Korea's suspected efforts to build nuclear weapons. And the risk of nuclear materials falling into the hands of terrorists is greater than ever.
The Top Nuclear Stories is published twice weekly. It is a produced
using a combination of social bookmarking and programming.
You can view or join the public group and add your own stories
by going here -> http://groups.diigo.com/groups/nukenews